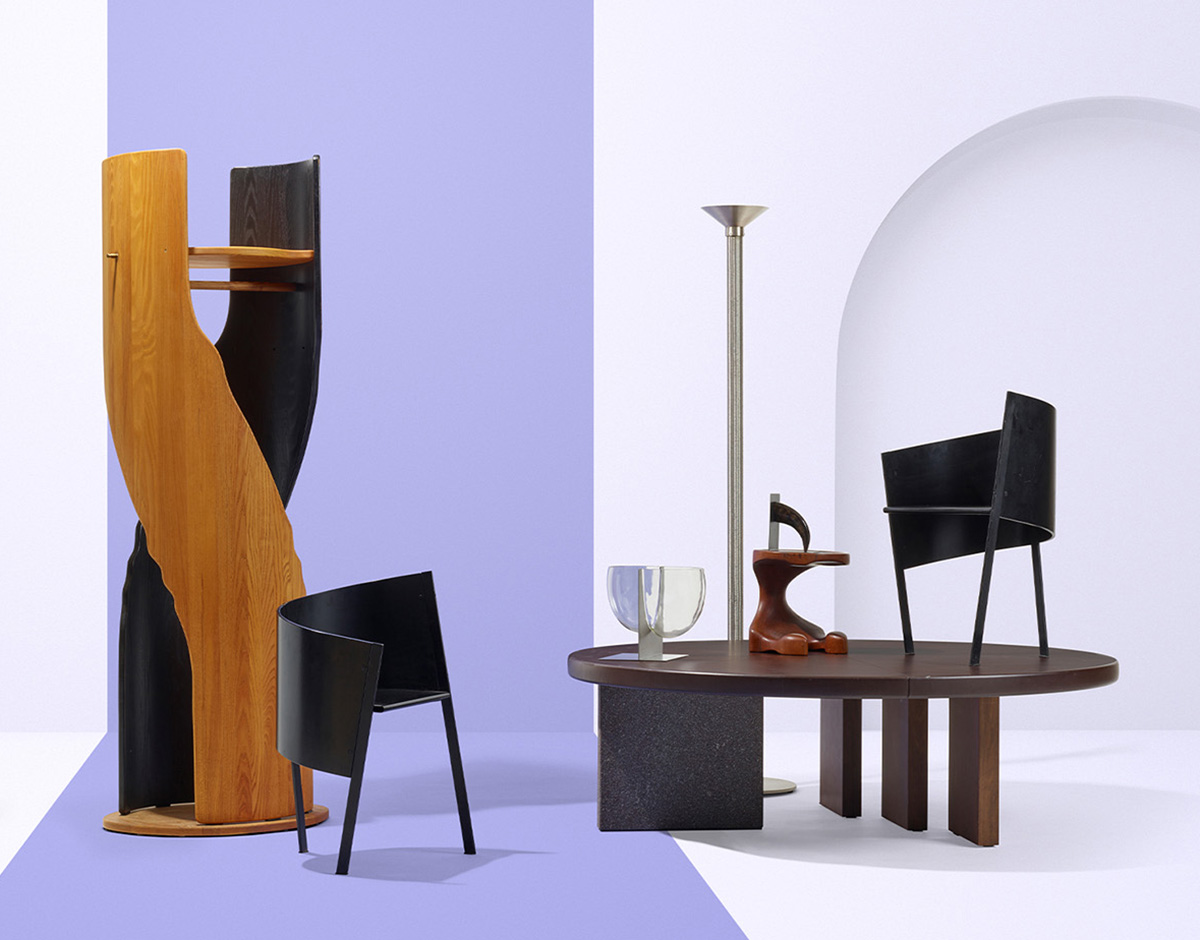 A weekly recap to share with you our favorite links, discoveries, exhibitions, and more from the past seven days. This week: the first furniture collection from interior designer Robert McKinley, colorful glass candlesticks by Lex Pott, and a Wright auction full of postmodern treasures.
Discoveries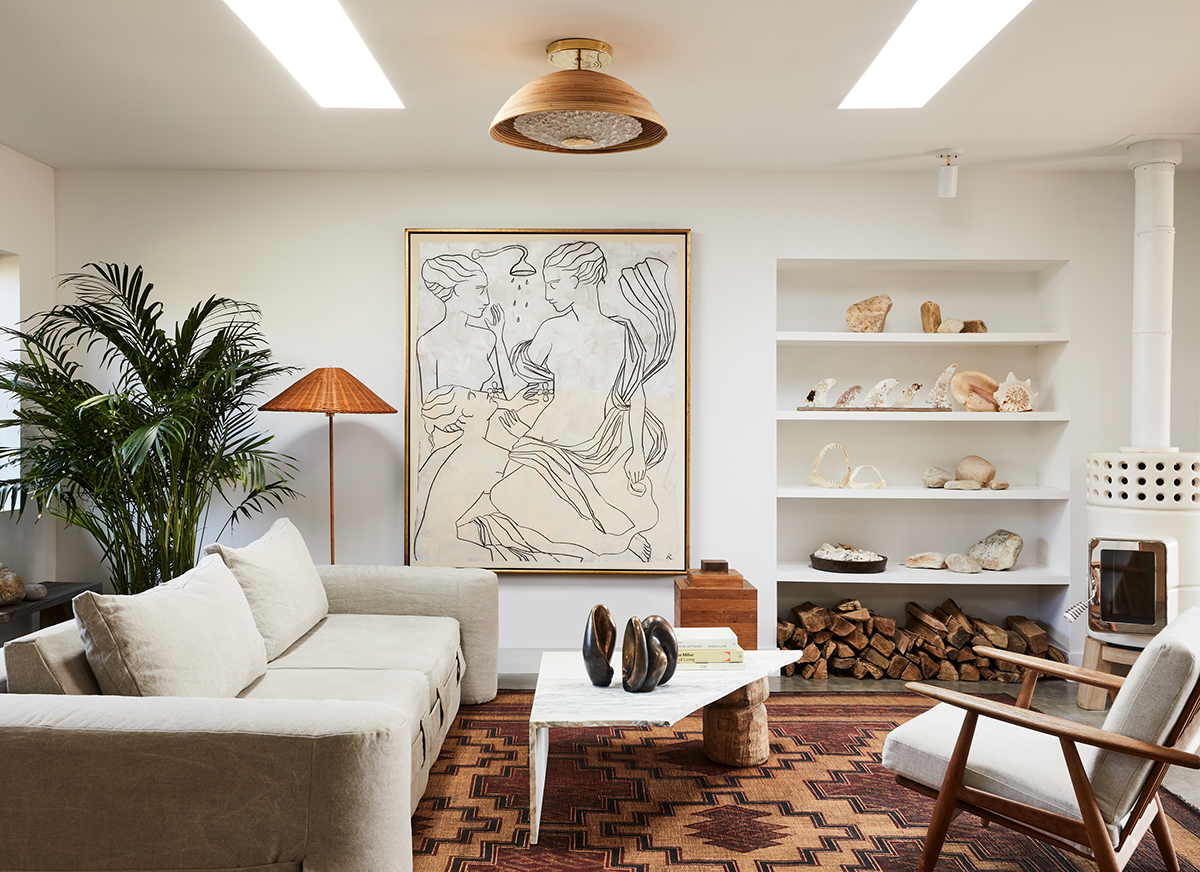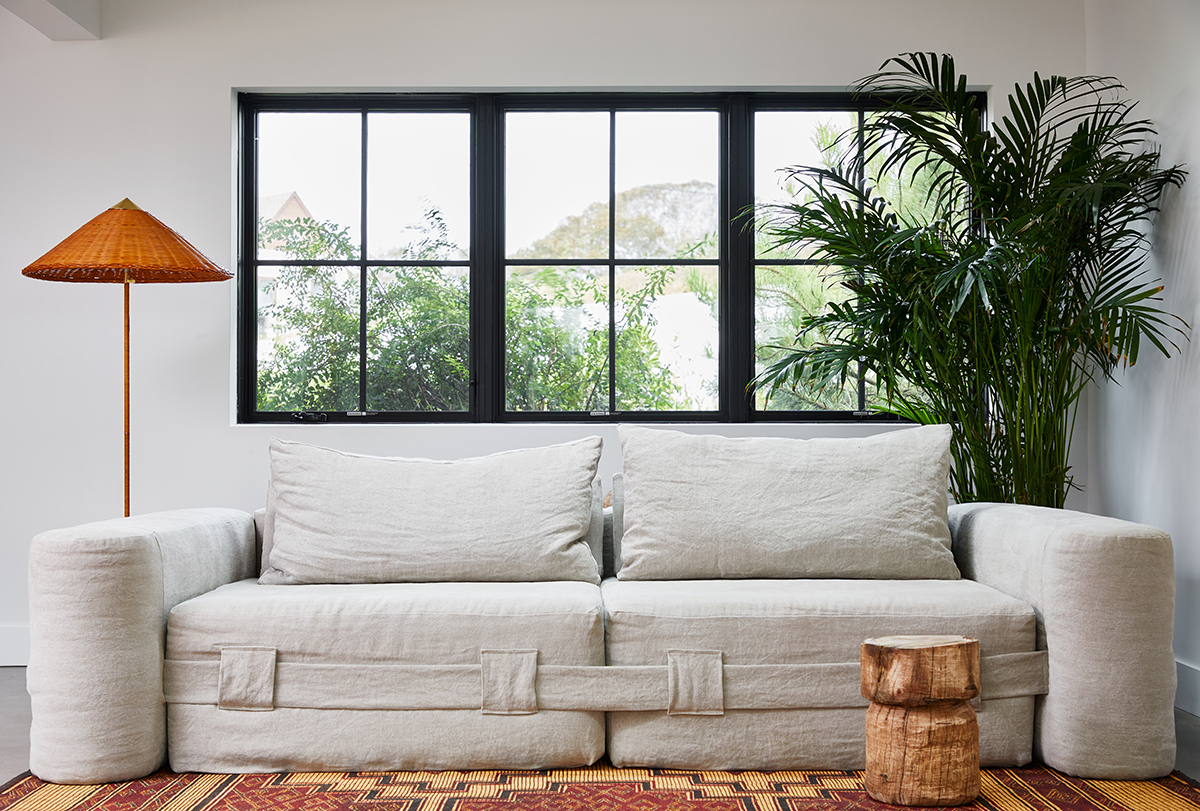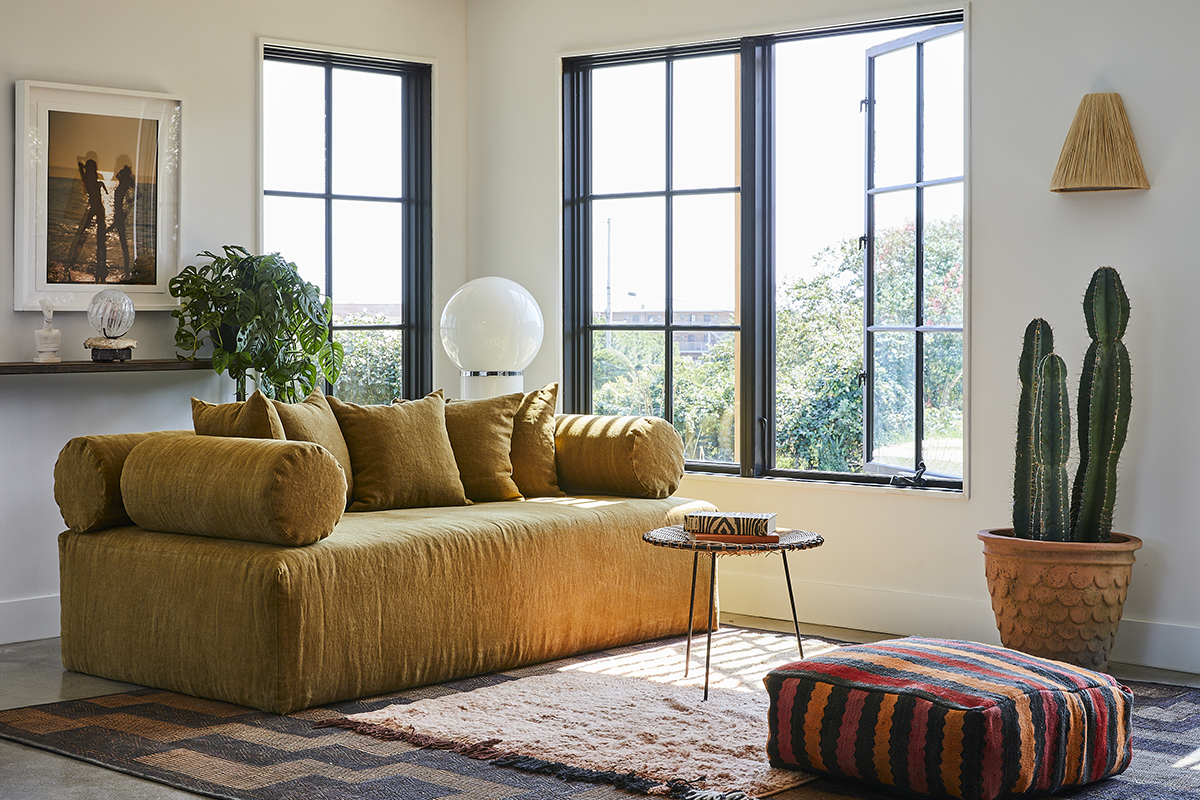 Designer Robert McKinley – known for his work on boutique hotels, restaurants like Sant Ambroeus, and the Airbnb-able McKinley Bungalows in Montauk – recently launched his first furniture and lighting collection. Named for his mother's family, Monea, McKinley's foray into production celebrates his Italian heritage, whether it's the marble of the tabletops or the Murano glass he uses in the lighting. Two linen upholstered sofas round out the debut, including the "Building Blocks" model that's constructed with straps and clips allowing you to assemble it in different shapes.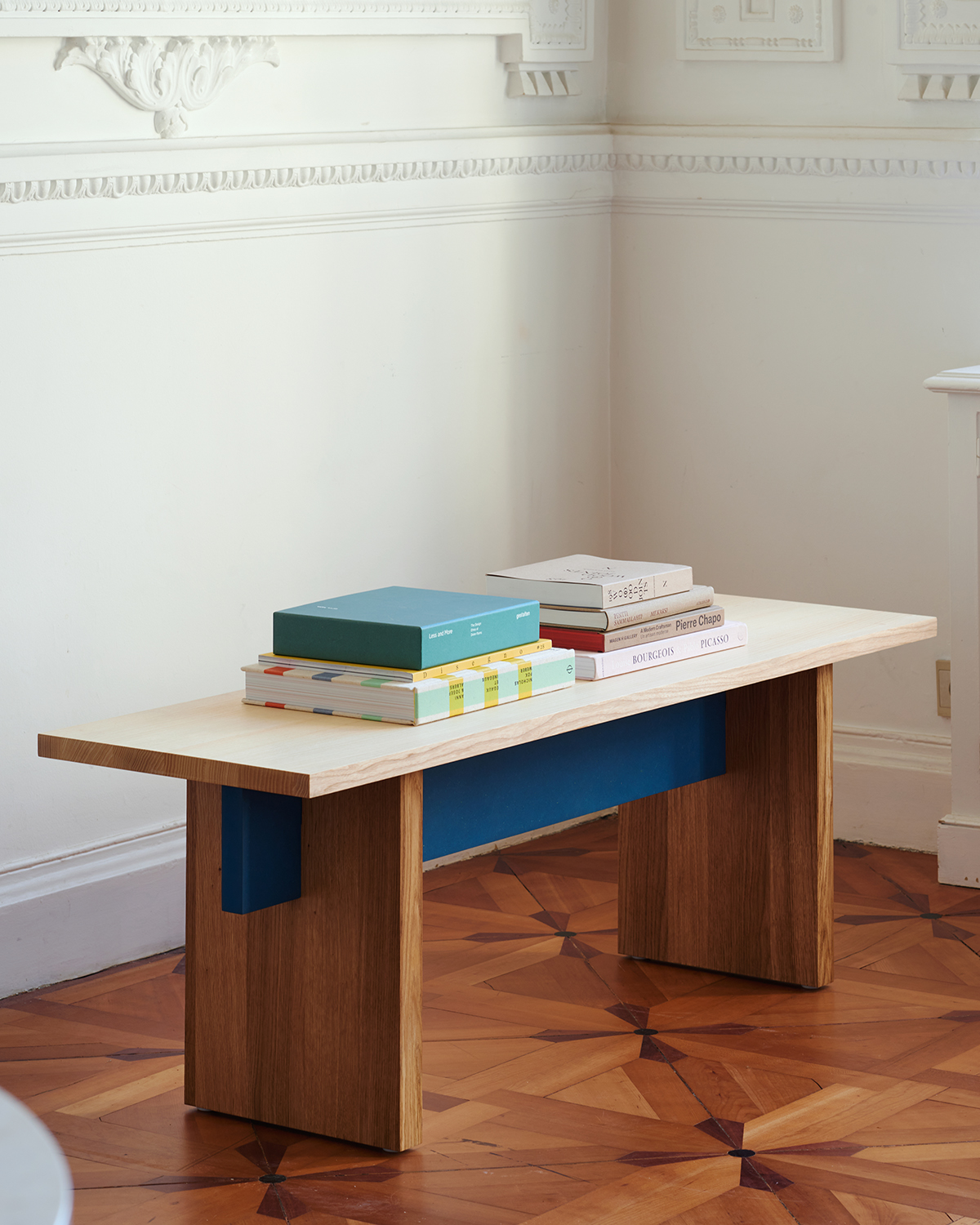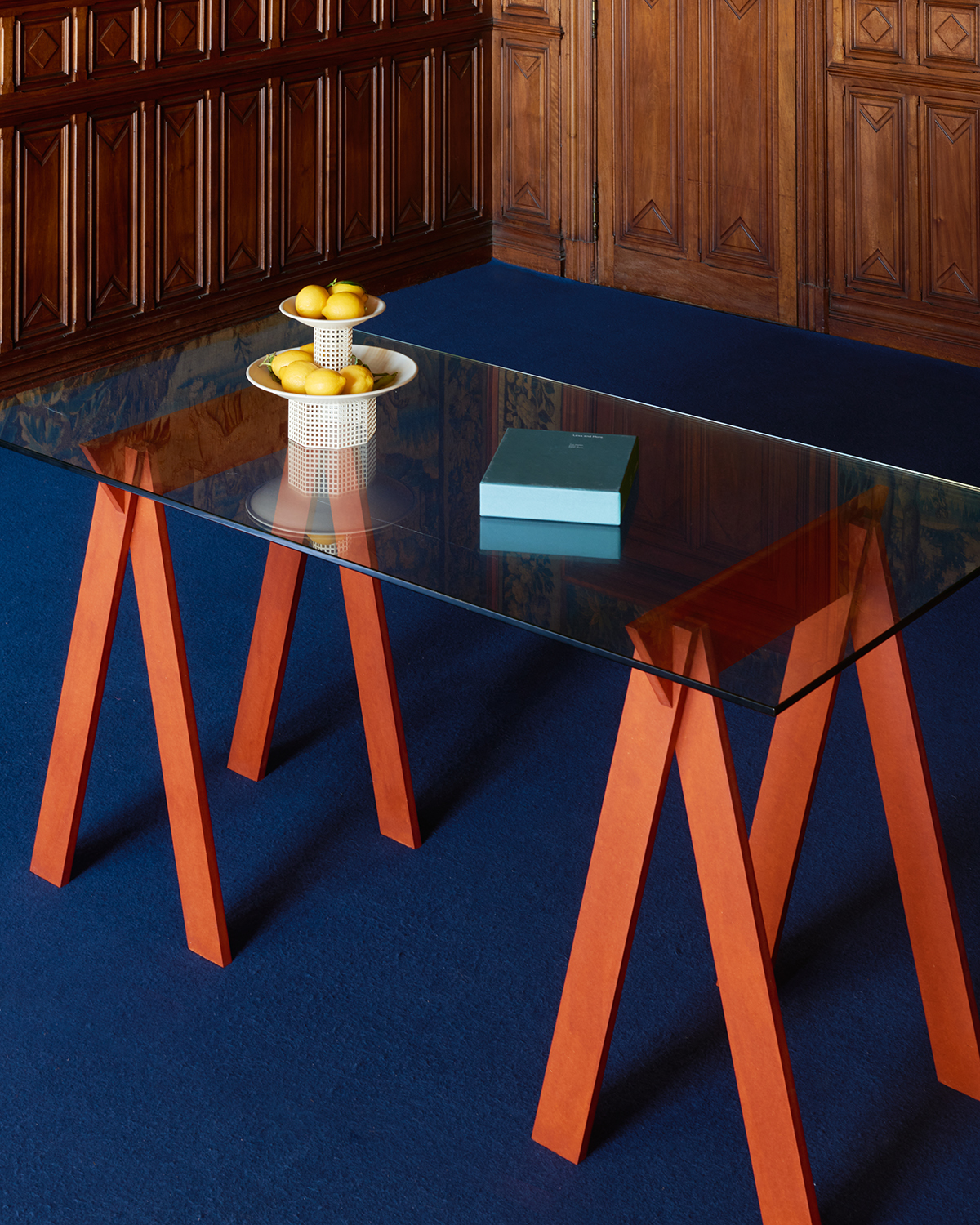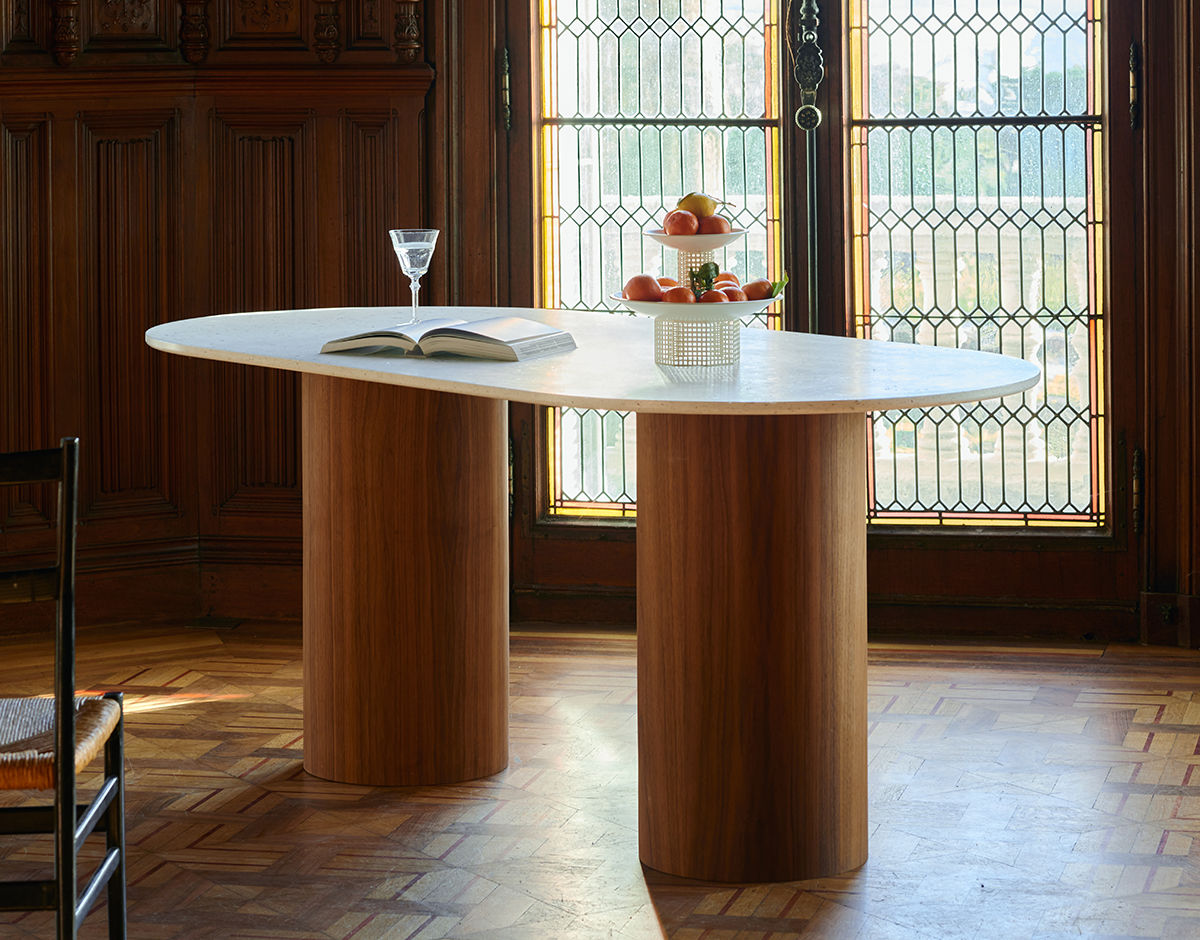 Rinku (meaning "to connect" or "link" in Japanese) describes itself as a "collaborative factory" for furniture-making. Located in Marseilles, the design company fabricates tables, chairs, and shelving from materials like sustainably forested solid ash, oak, or walnut and while you can order the pieces as they've designed them, you can also customize details and dimensions to fit your needs. Swap in certain angular, overlapping pieces of the Tokyo collection or change up the cylindrical Berlin collection, where the neutral beauty of wood is offset with primary colors.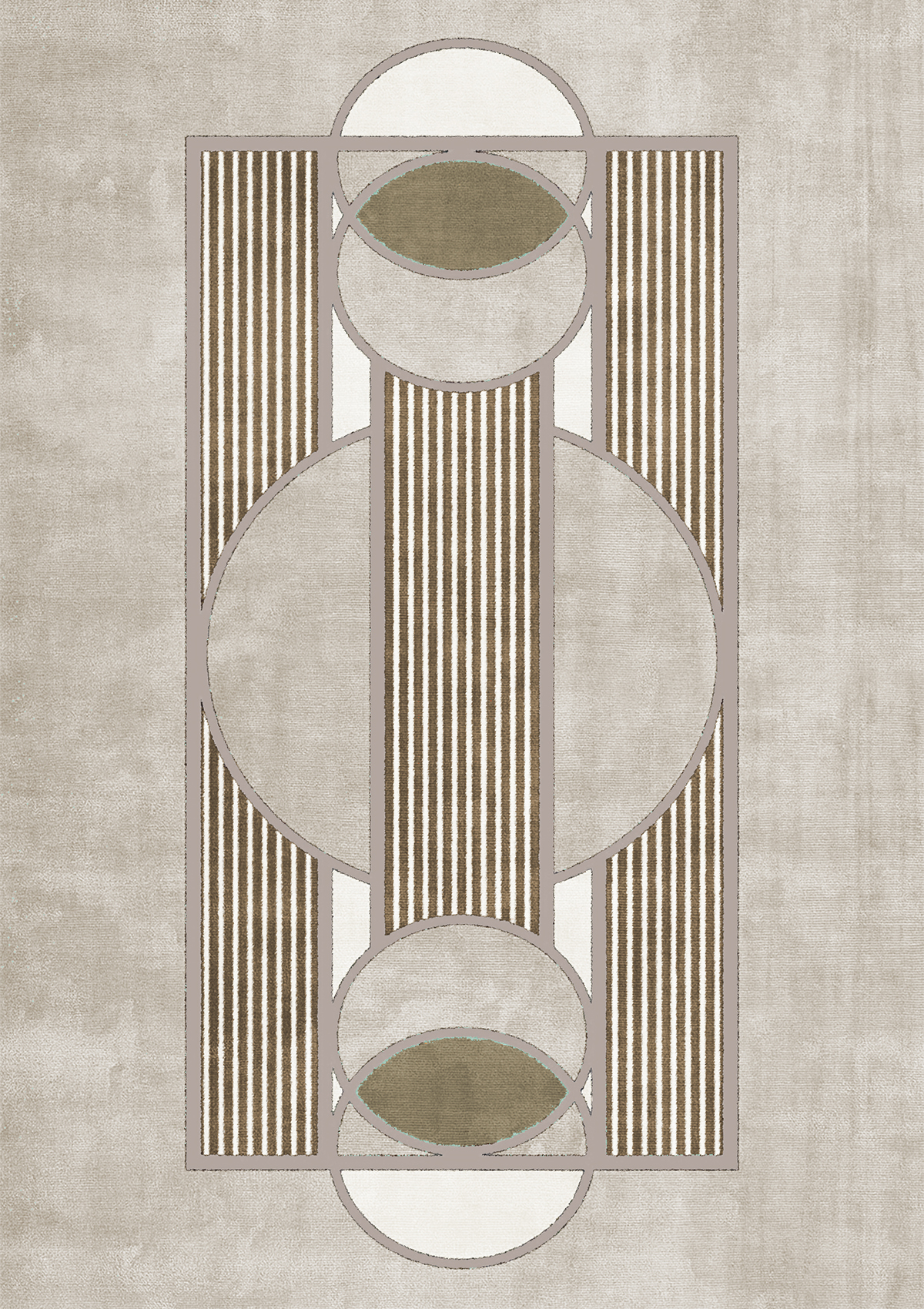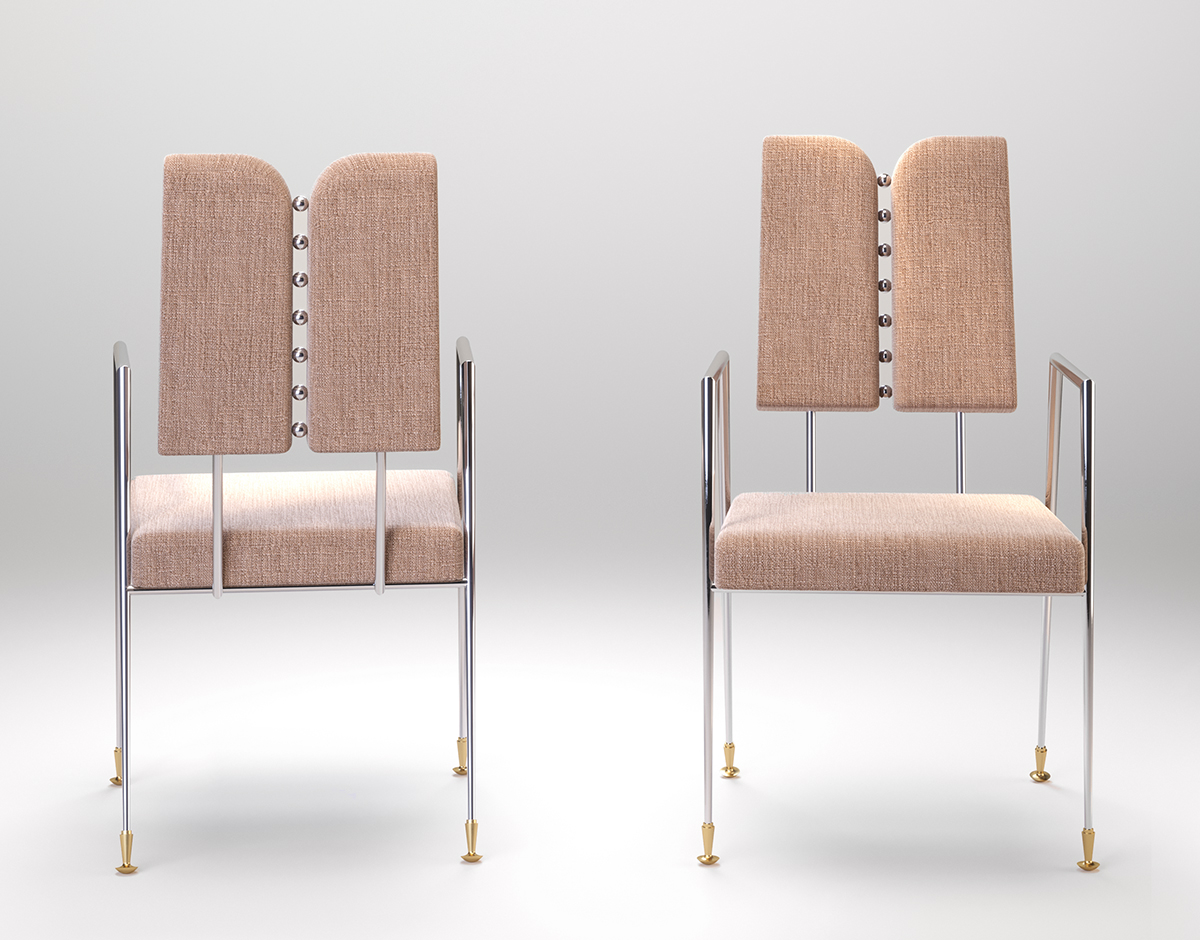 Maison Leleu, the luxury furnishings house established in 1910, closed in 1973 but has since been brought back by Alexia Leleu, great-granddaughter of founder Jules. The latest collection, Transition, is full of dramatic, sinuous curves and total Art Deco glamour. Unexpected touches include chairs accented with fringe trimming or small spheres that take the "tiny balls" effect to eminently sophisticated heights.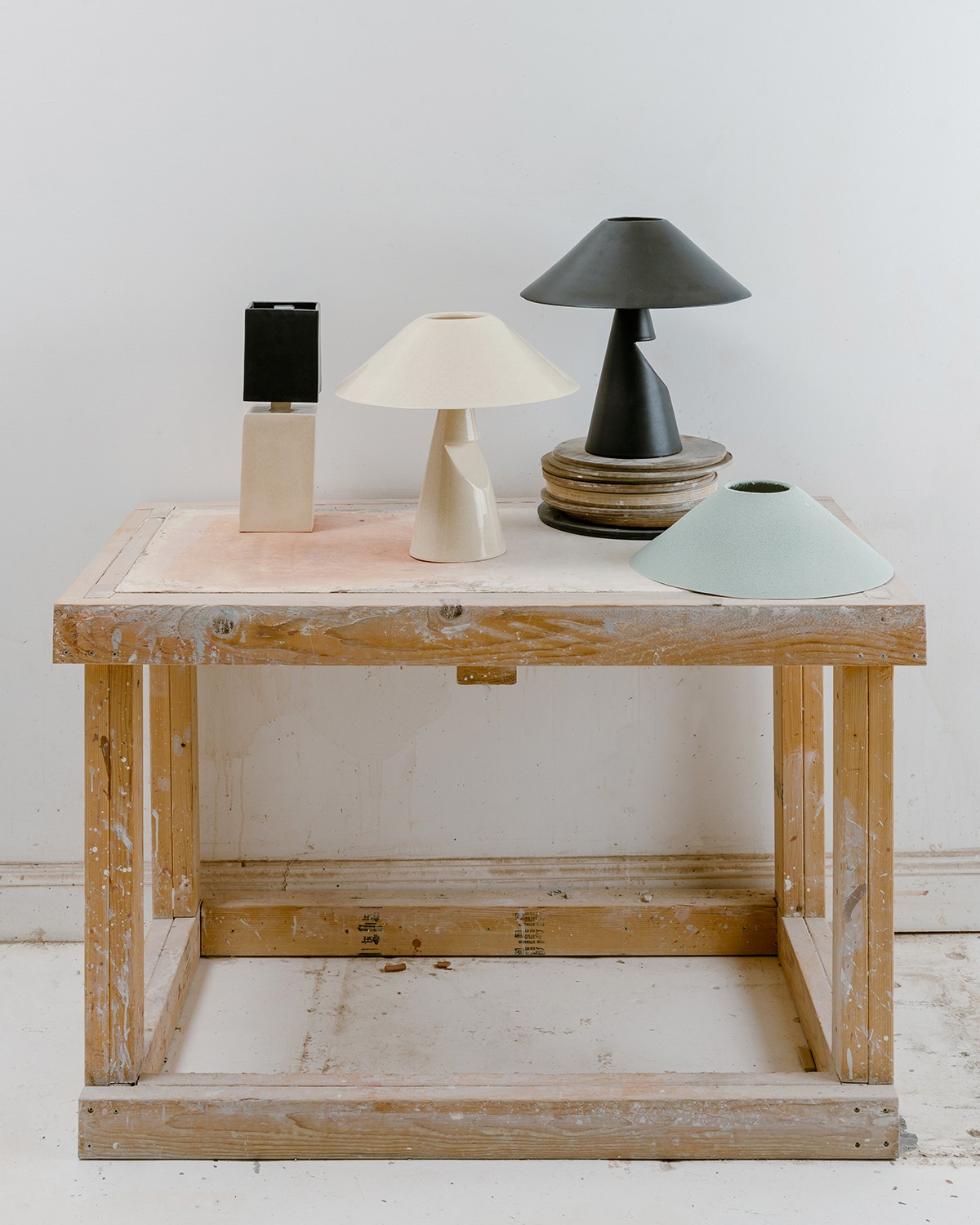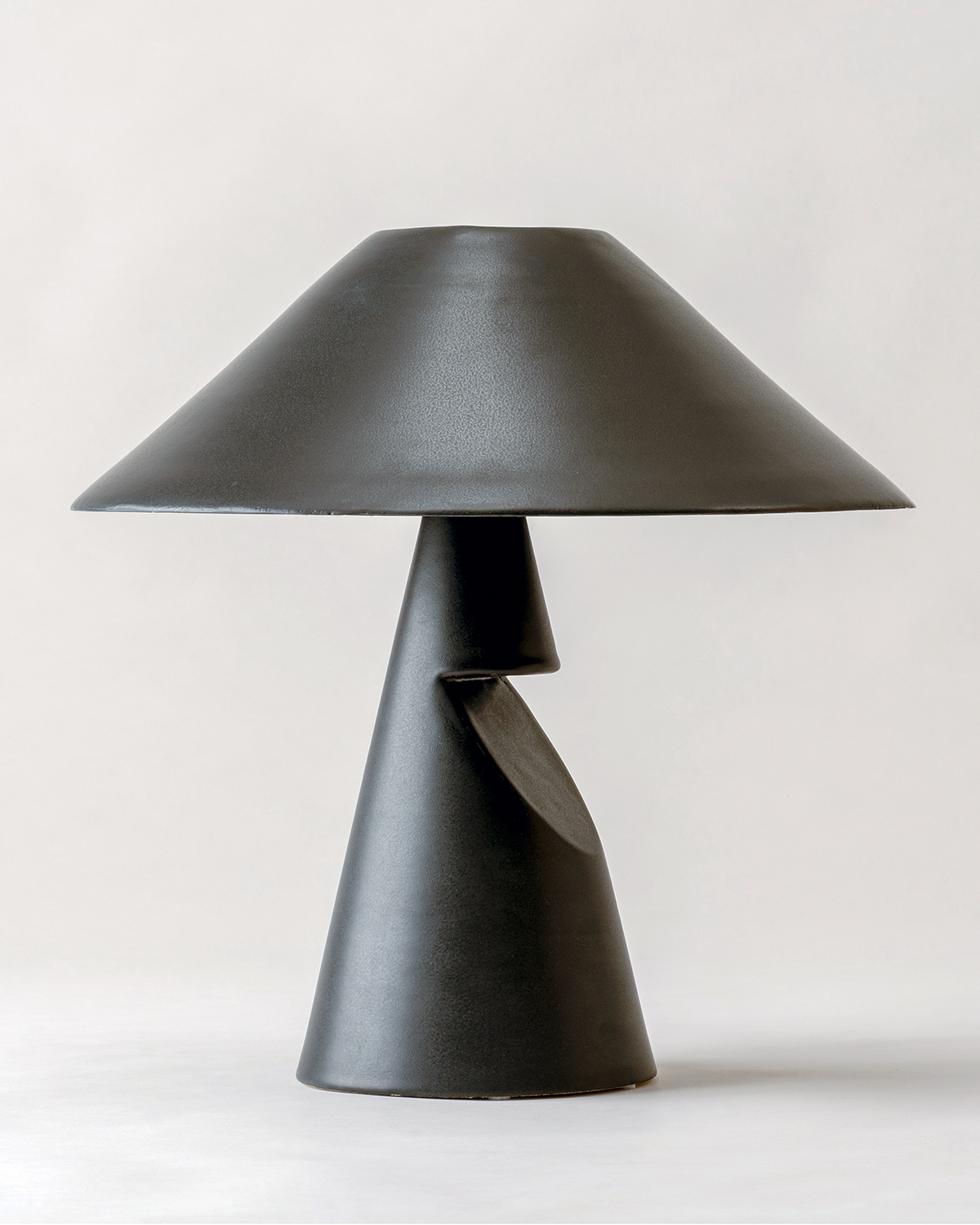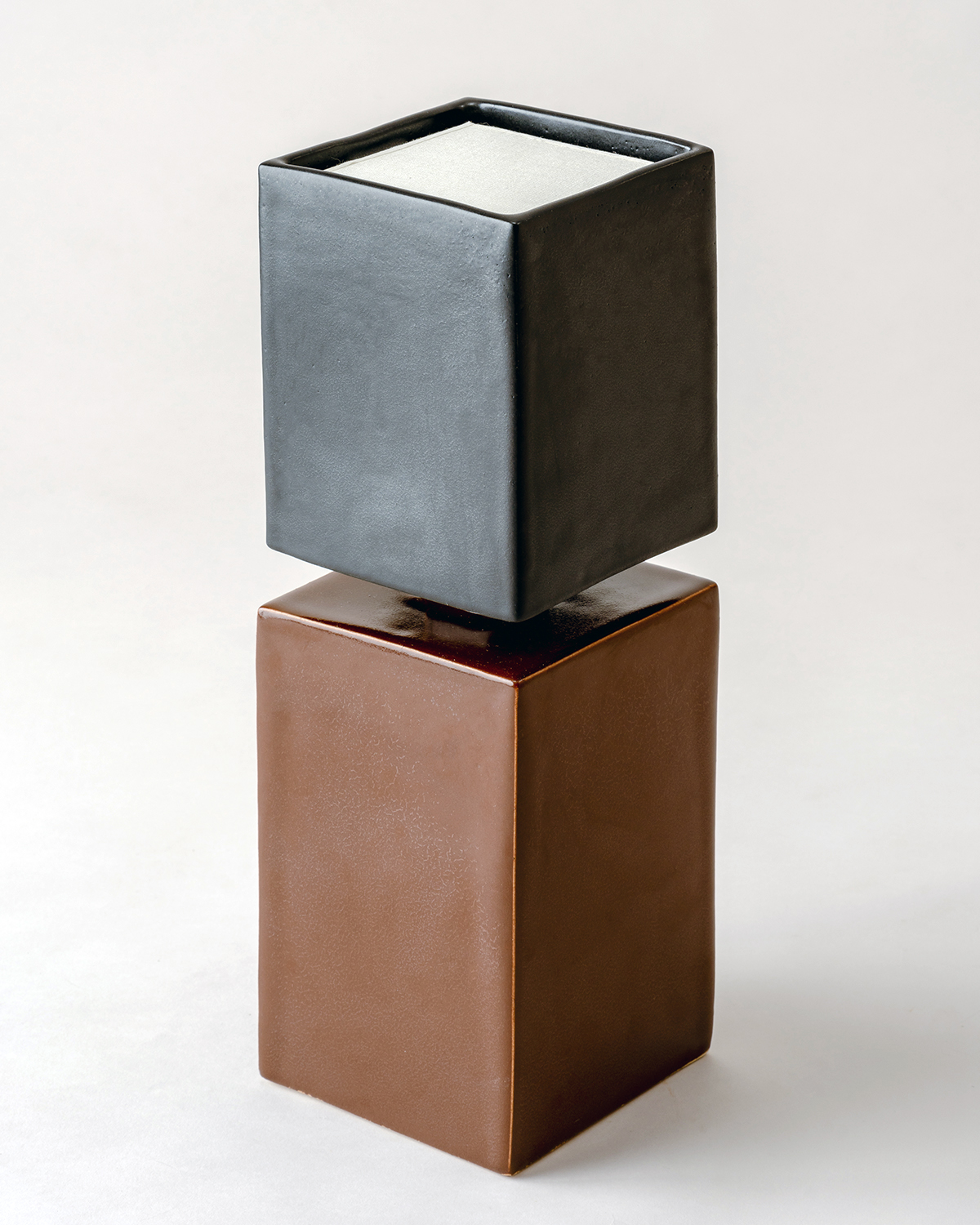 Aiming to move beyond the curation of collectible design, Greenpoint interior design studio Friends of Form has produced a limited run of table lamps with Jesse Shaw's Brooklyn-based ceramic studio Episode. Combining a pleasing heft with an easy elegance, there's the conical, notched "Coupe" available in a matte black or glossy cream finish, and the blocky "Brick," which comes in the cream colorway or a two-toned shiny brown base with a black top. This capsule – only 50 of each – launches July 30th.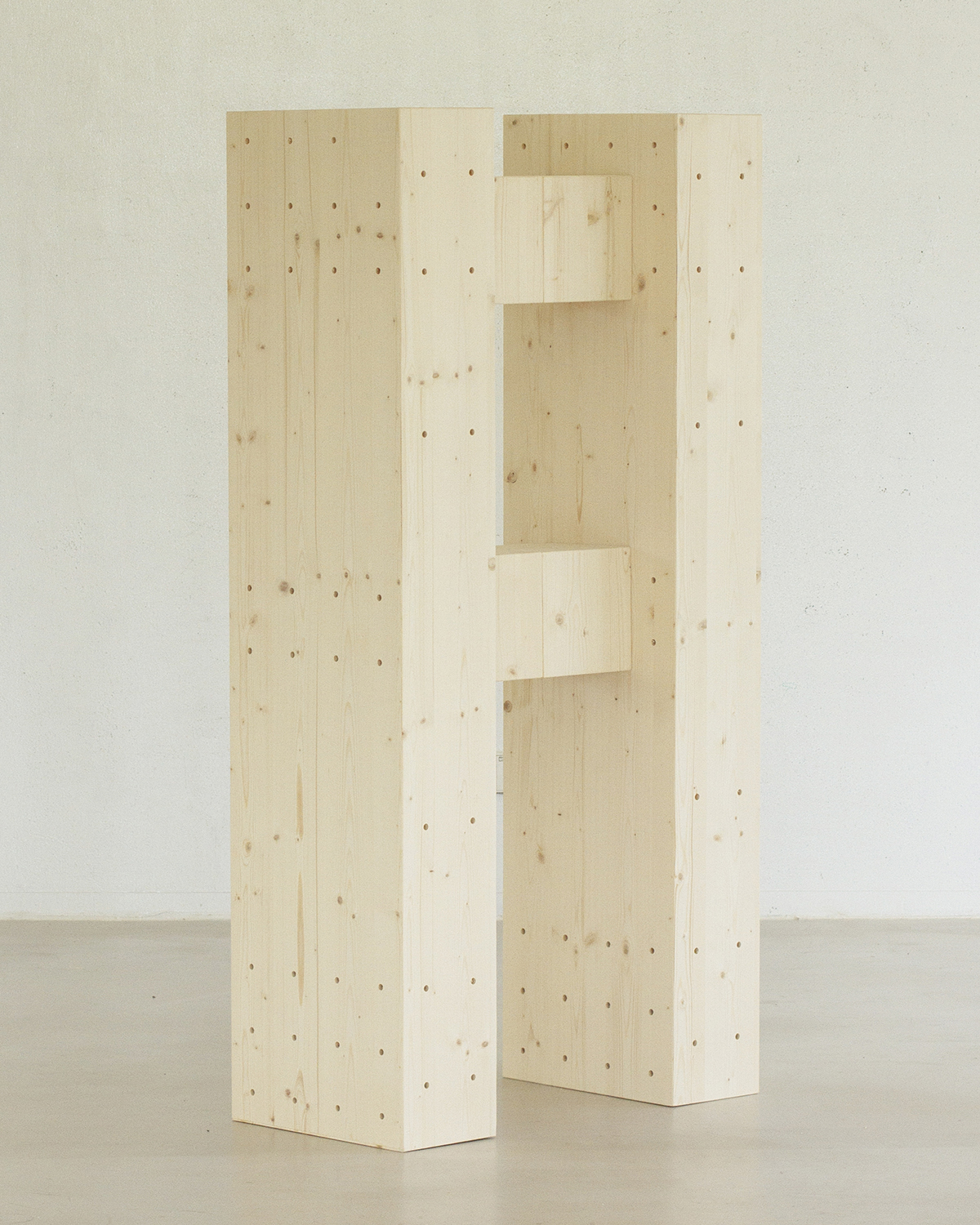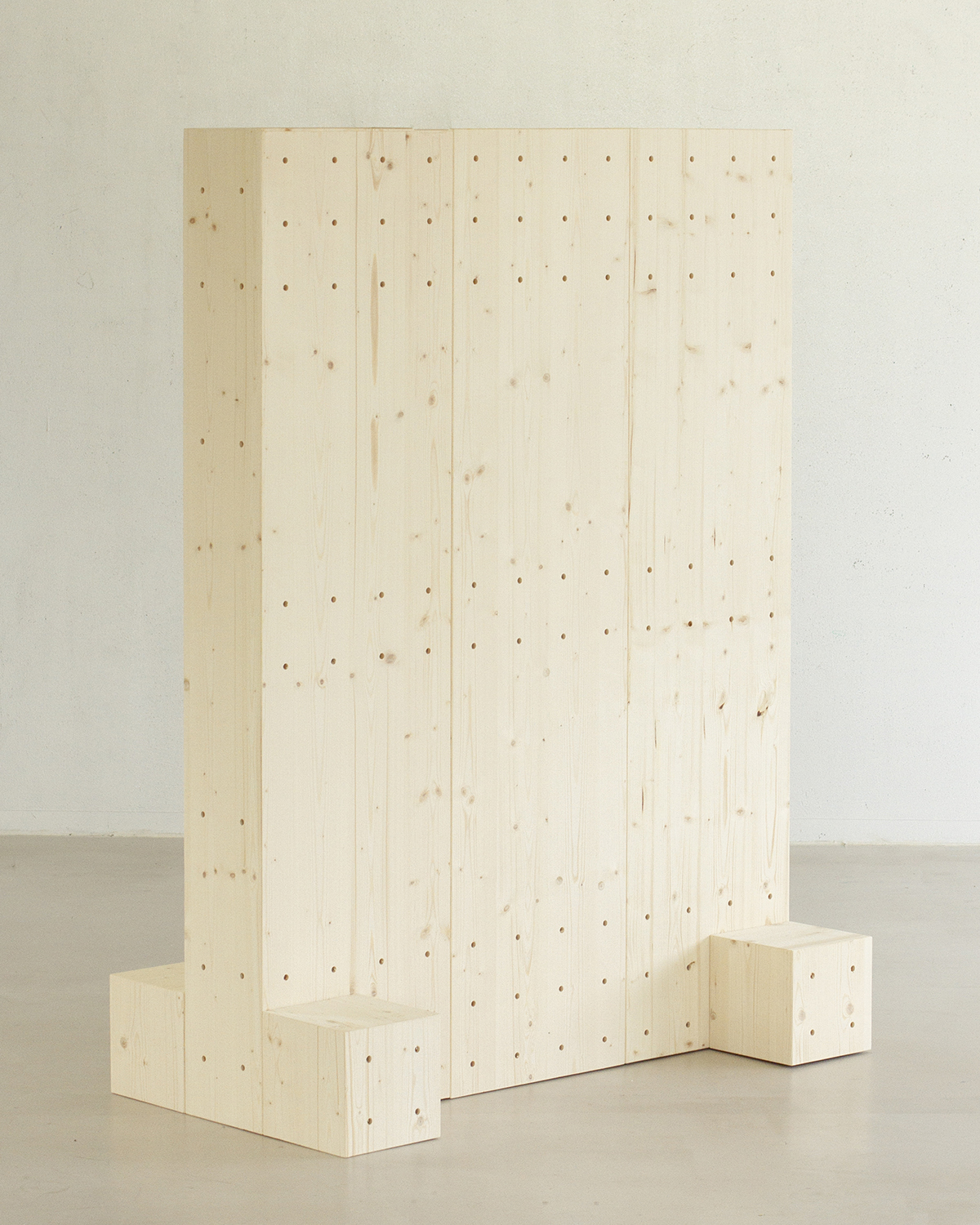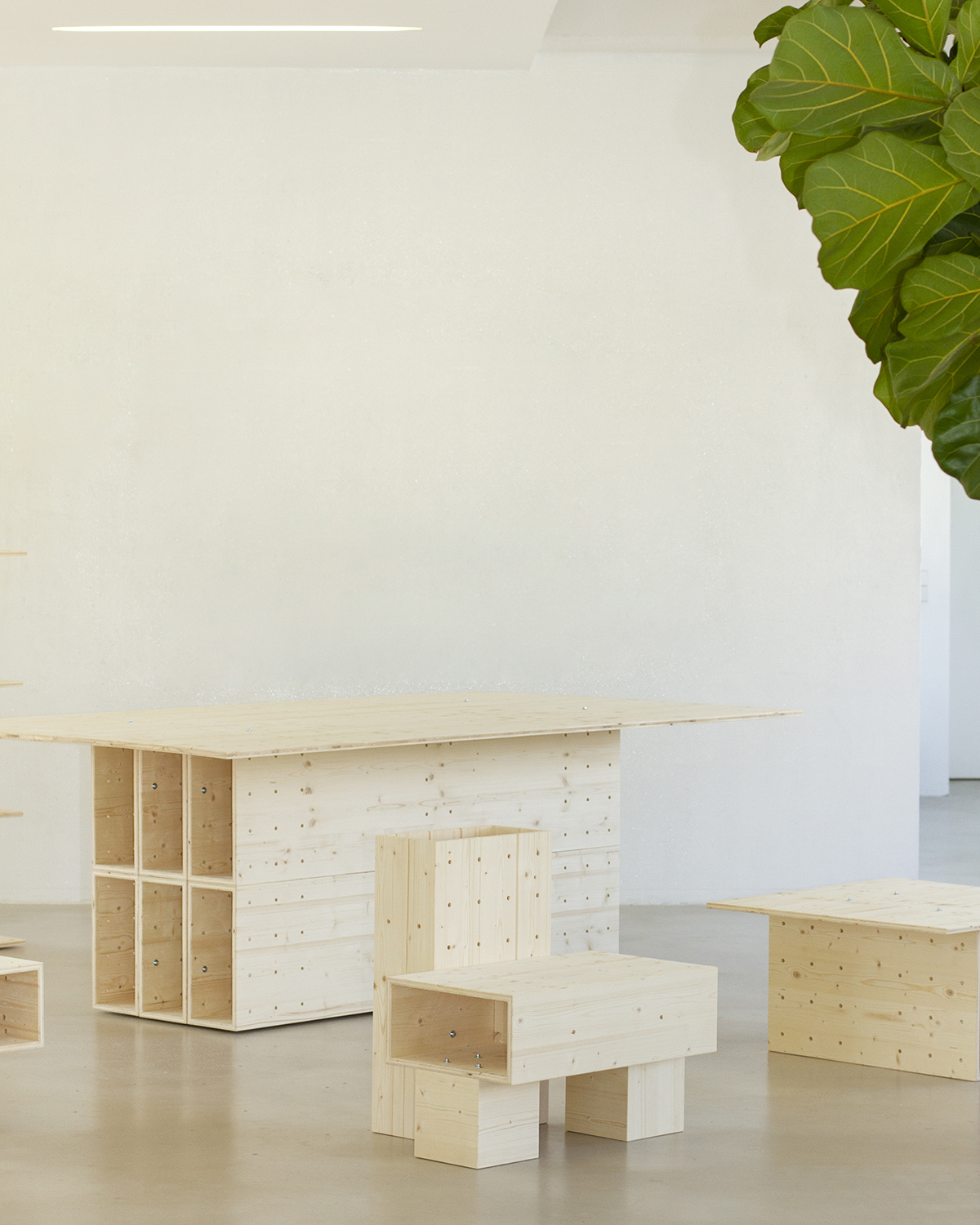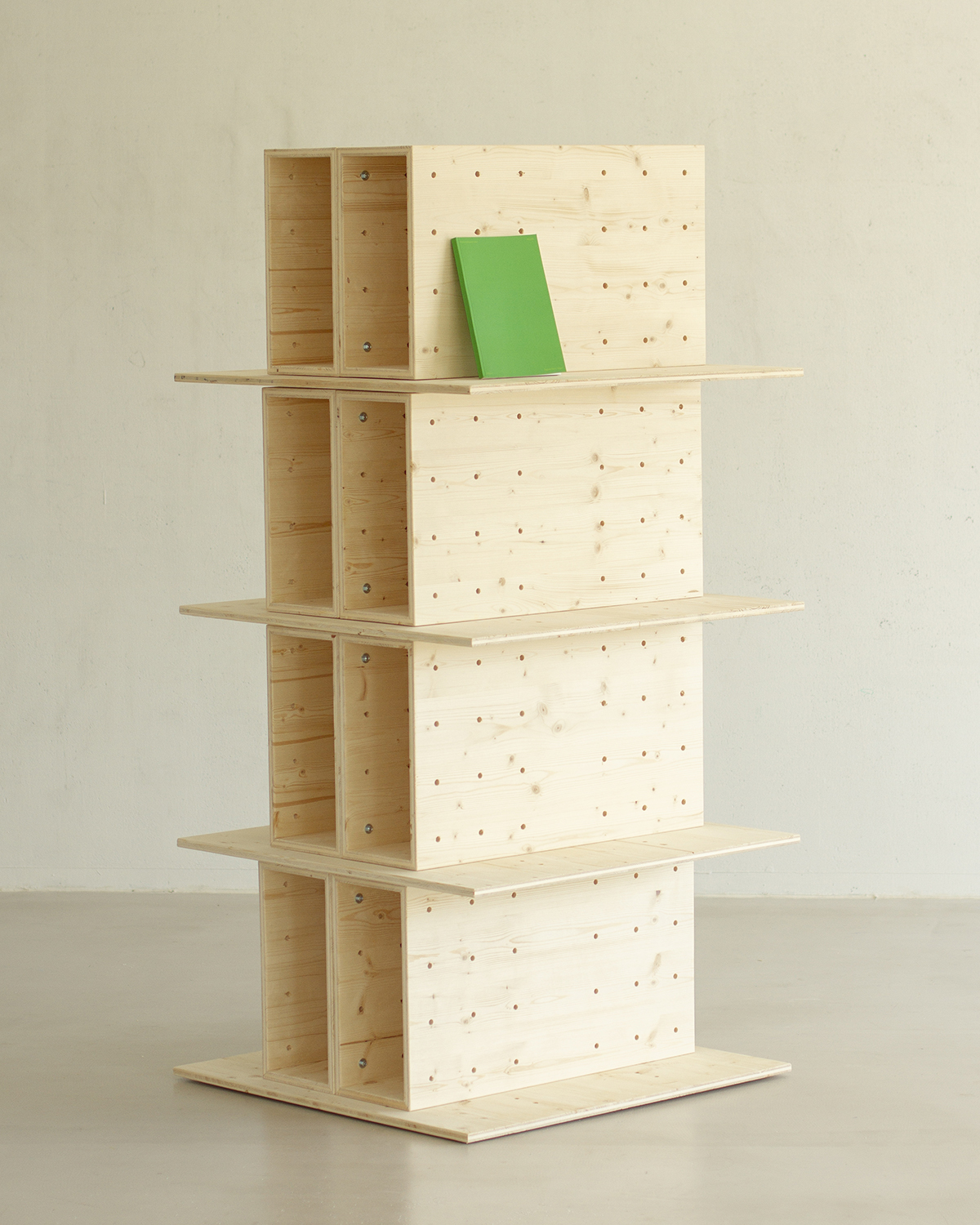 Founded in Stuttgart in 2018 by Patrick Henry Nagel and Nils Körner, the Haus Otto design duo focuses exploring "alternative ways of production." Case in point: their Workshop Collection, a furniture and signage system which consists of five wooden modules of various sizes, three boxes, and two boards, launched earlier this month. Multiple configurations can be built, via the hole grid, and adapted for any given area: tables, desks, shelving, seating. The signage element is a collaboration with Stuttgart communication design studio Matter Of, making it useful in presentation spaces.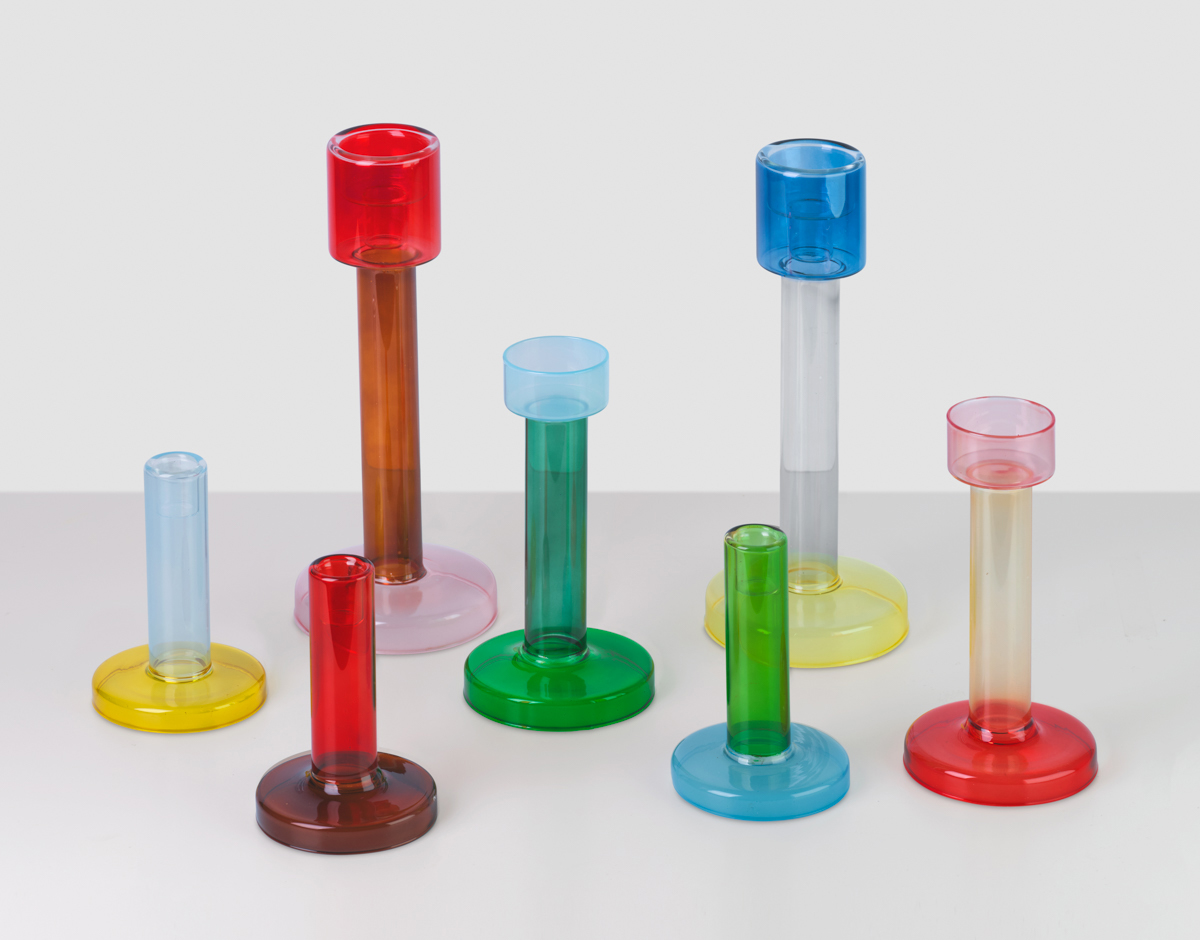 If just the thought of hosting a dinner party during heatwave days makes you wilt, these color-blocked candleholders might convince you to get it together and at least try to set a glowing table. Designed by Rotterdam-based Lex Pott for the Dutch label Buro Berger, the Bole candleholders come in three sizes and seven color combos, for tea lights or tapers.
Exhibitions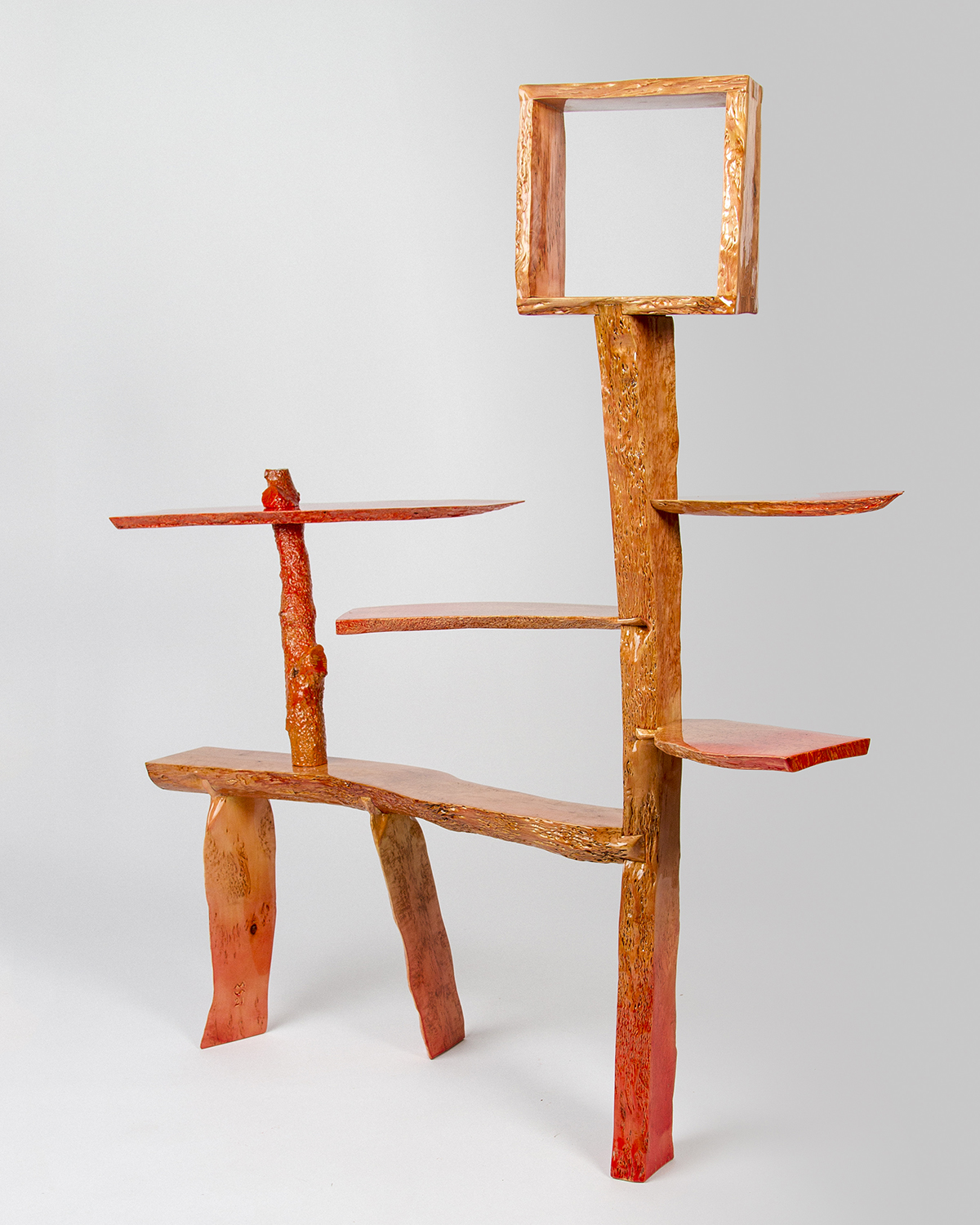 Matthias Sellden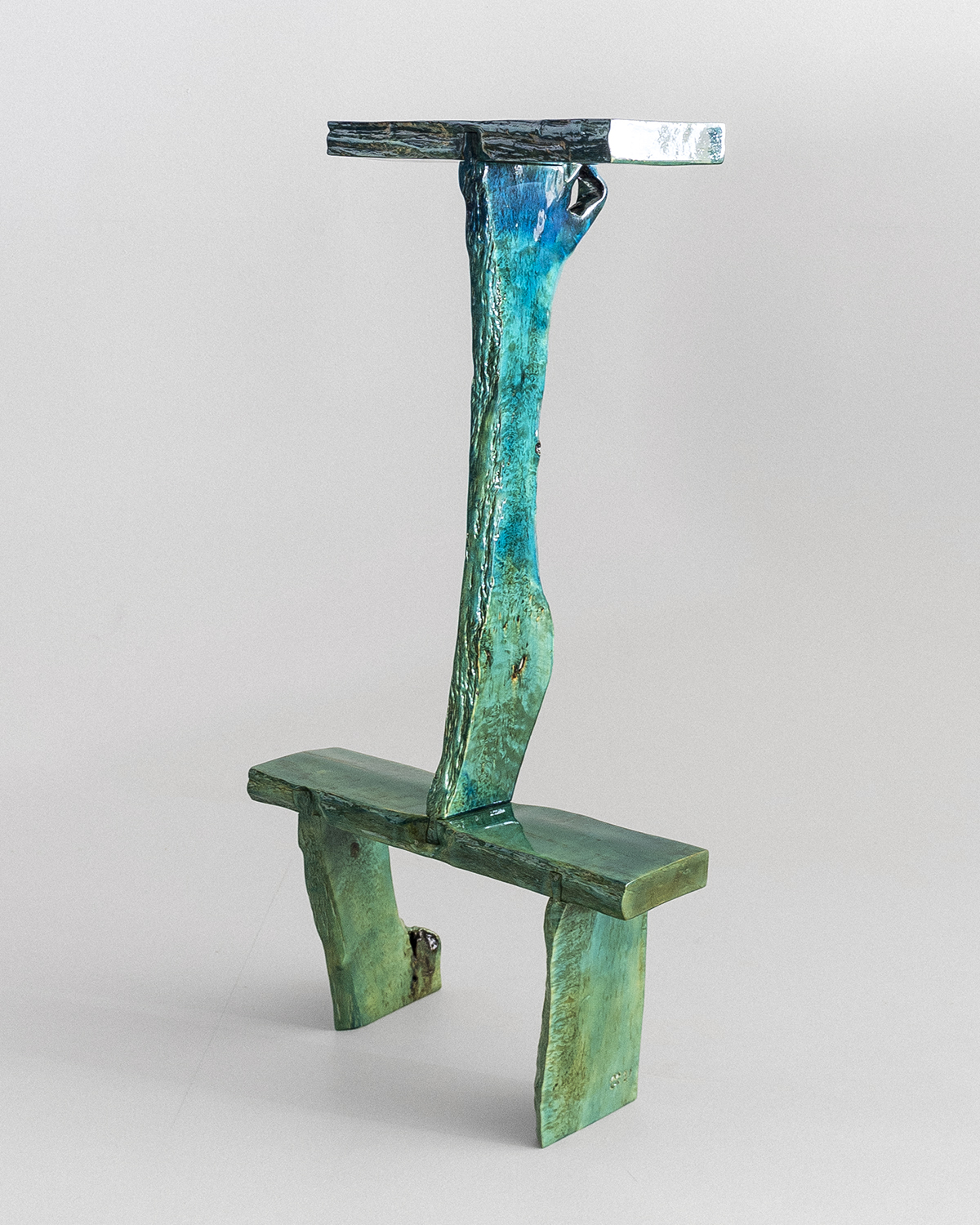 Matthias Sellden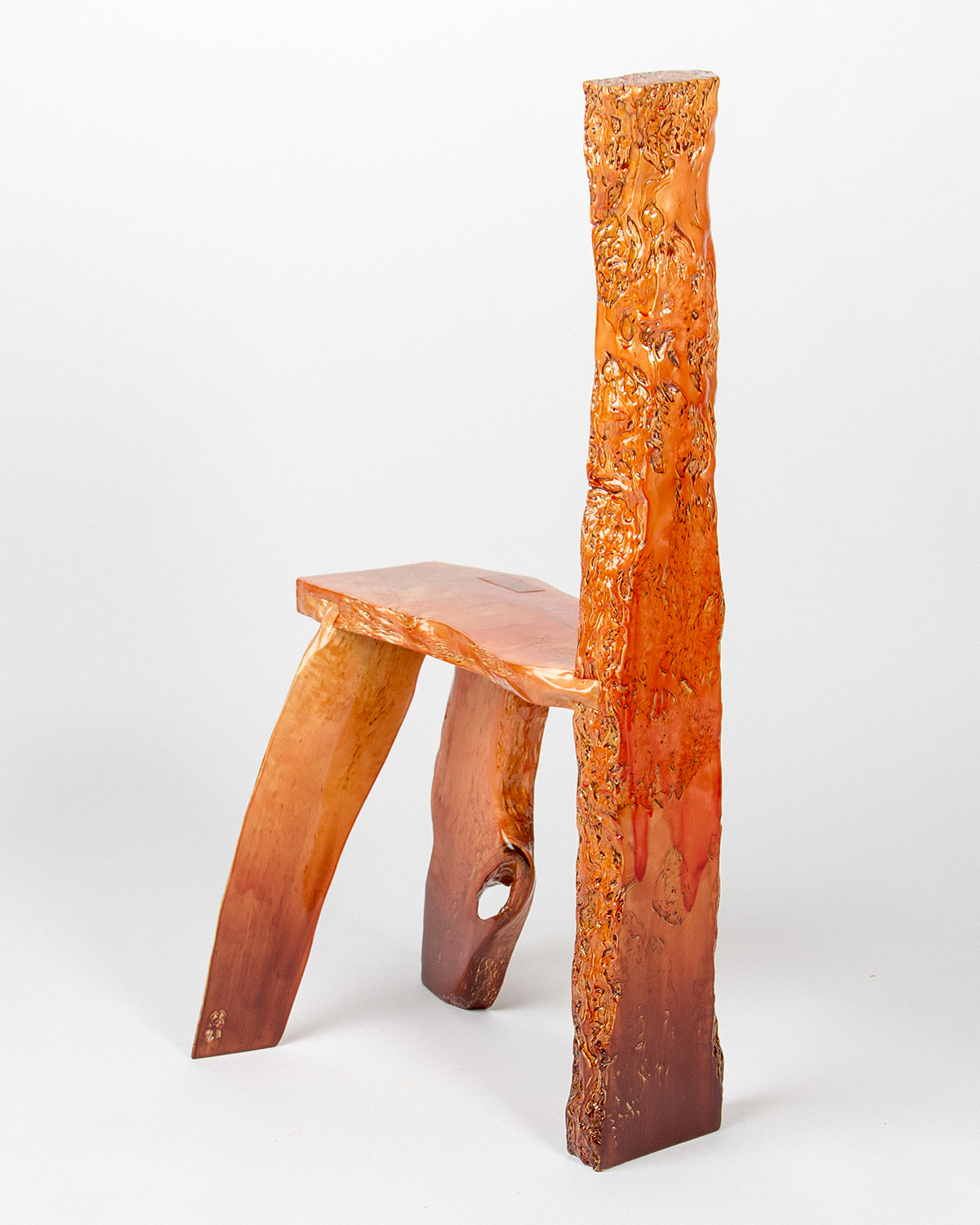 Matthias Sellden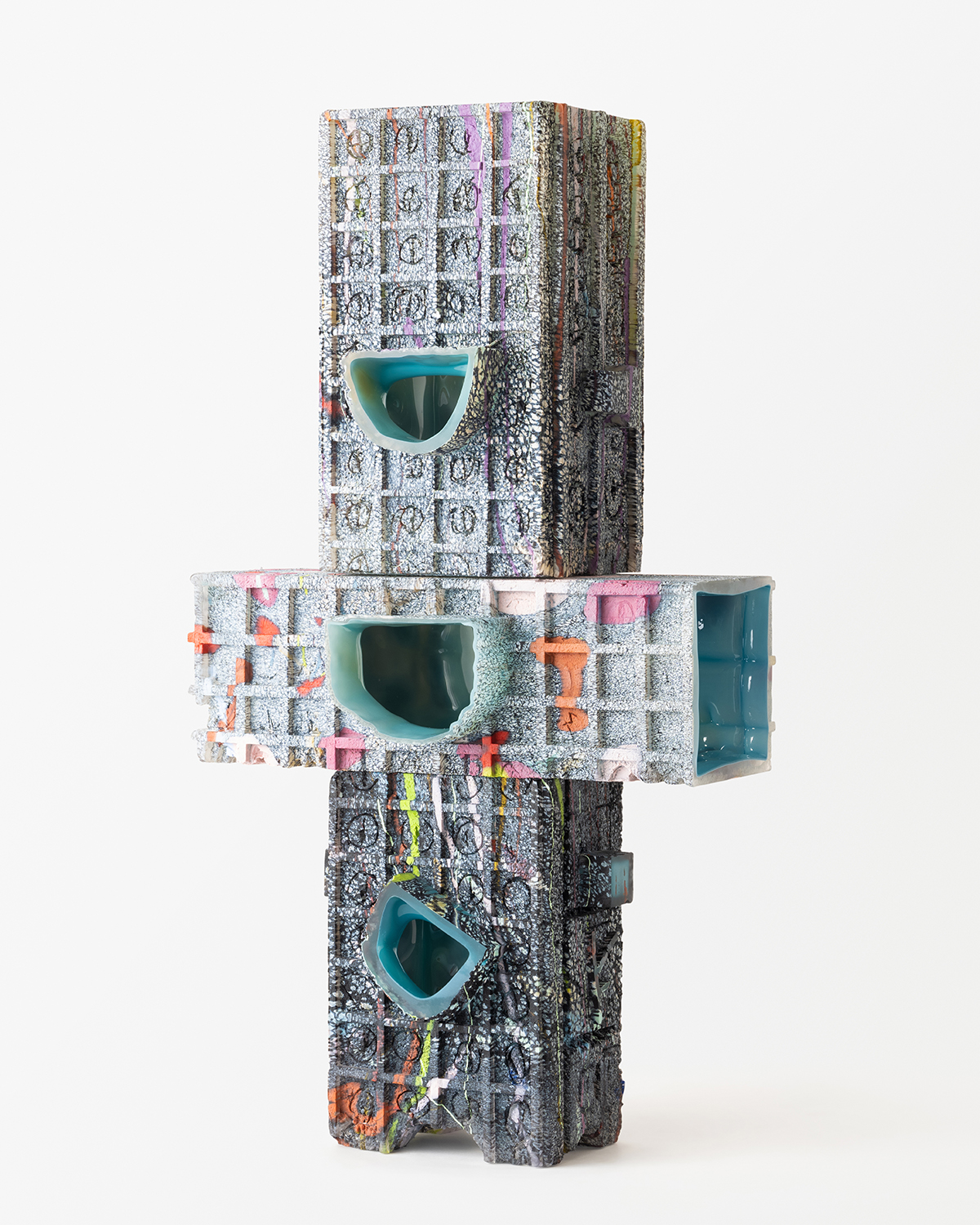 Thaddeus Wolfe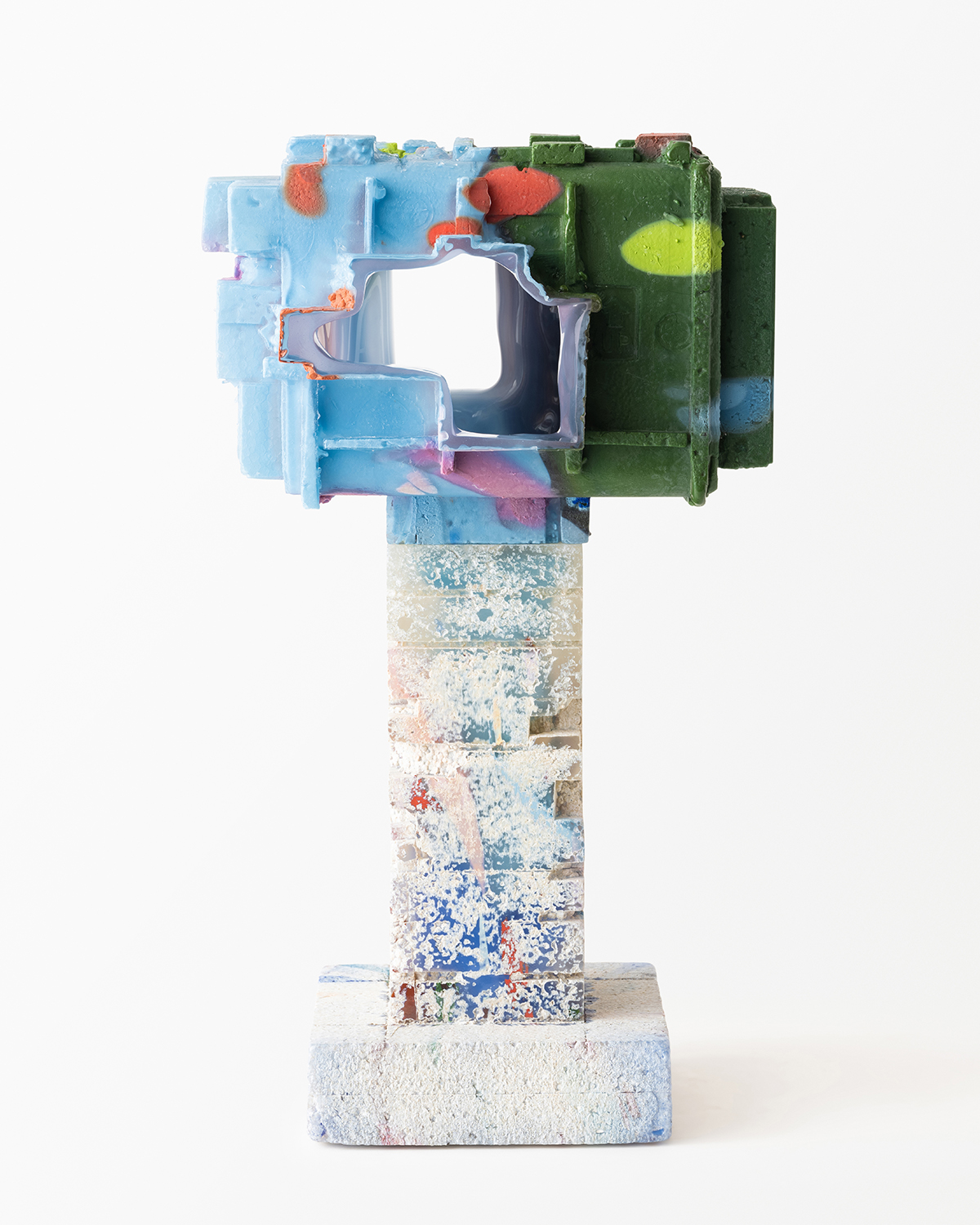 Thaddeus Wolfe
Friedman Benda is currently featuring a joint solo exhibition from Stockholm-based Mattias Sellden and Brooklyn's Thaddeus Wolfe. Sellden works in wood, mostly planks of birch, coating them in opaque and transparent paint to create forms that are mysterious but approachable. As the Swedish designer puts it, it's "dysfunctional furniture that could easily be mistaken for sculpture. Or maybe it's the other way around?" Titles include "Maybe You Can Use It for Your Stereo." You could definitely give it go. Like Sellden's pieces, Wolfe's often look somewhat functional but don't much care whether they actually are or not. Wolfe fabricates one-time use molds to manipulate molten glass; the resulting structures possess a collage-like quality that's both geologic and architectural. Through August 12th.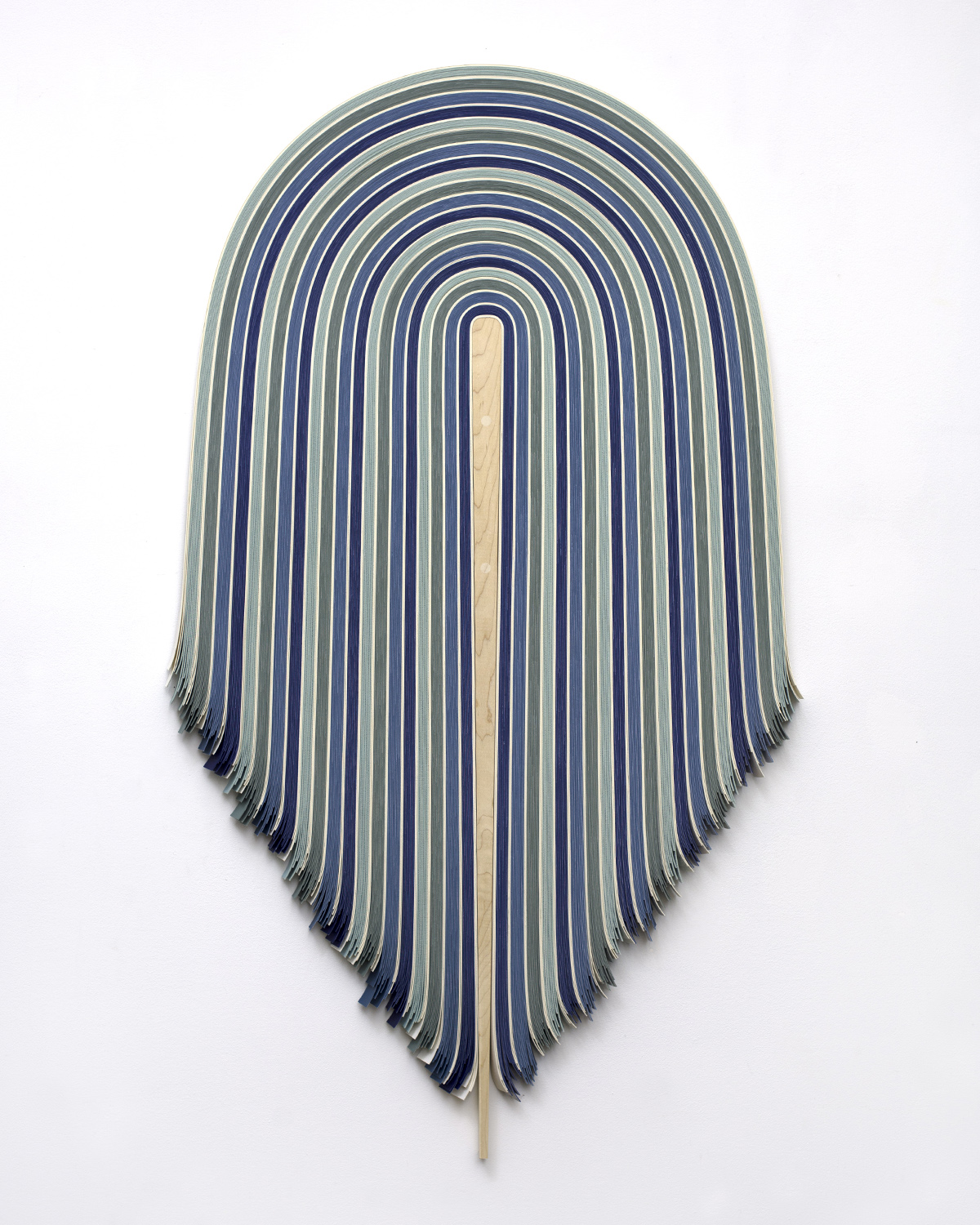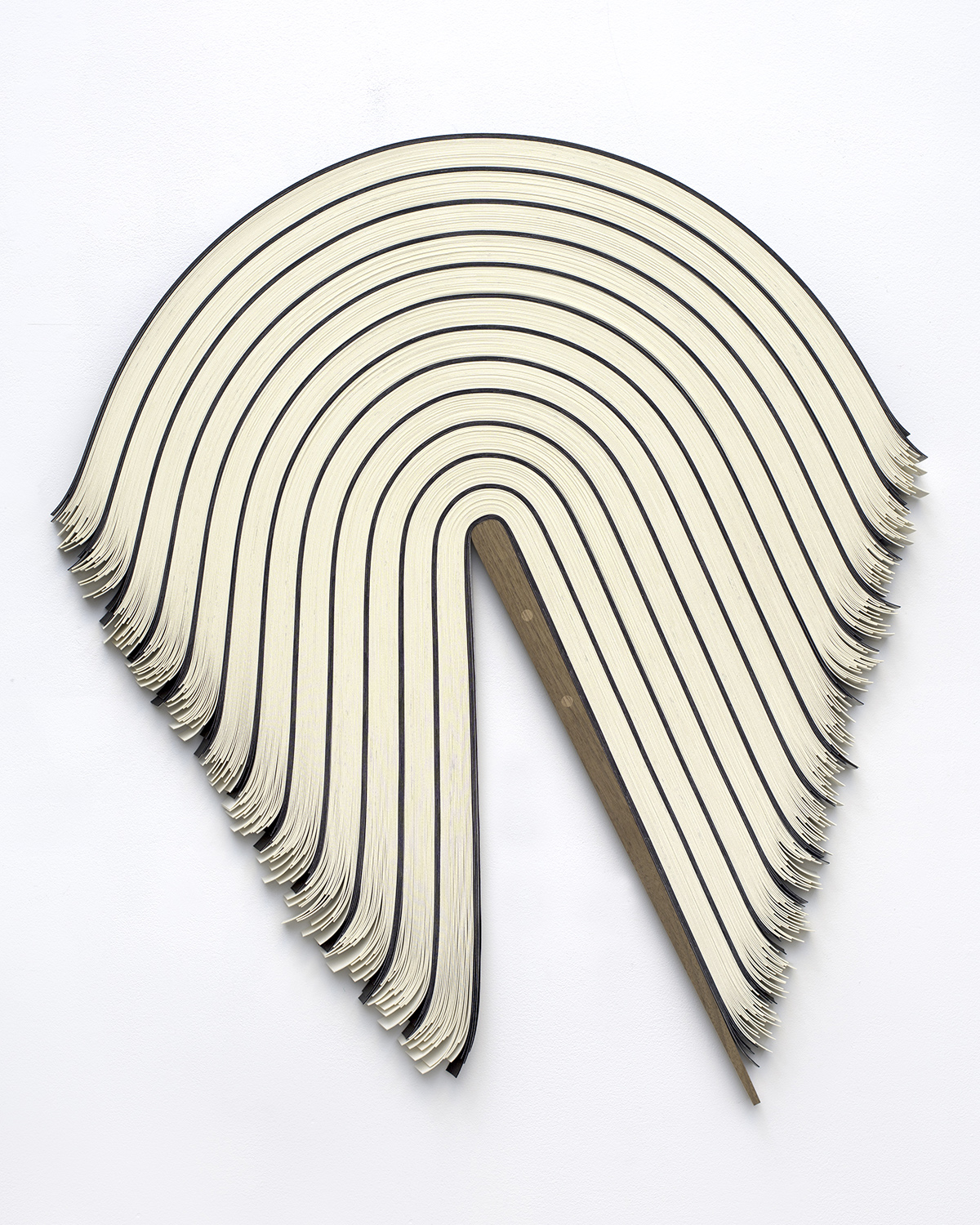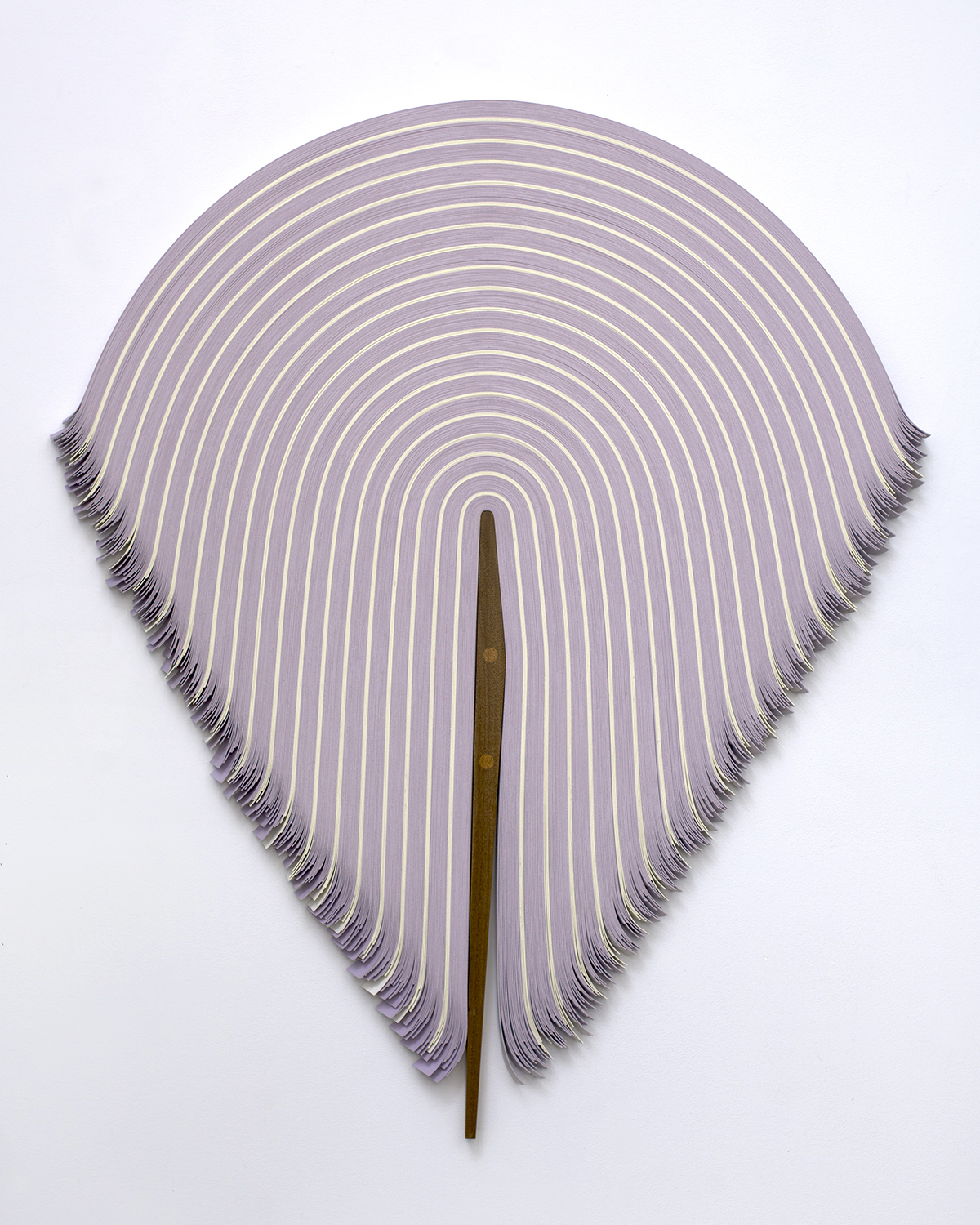 Derrick Velasquez creates these gorgeous, curving forms by draping and balancing strips of hand-cut vinyl on a wooden fulcrum of maple, mahogany, or walnut, achieving a depth that's both sculptural and optical. Unnatural Illuminance, at Brooklyn's Carvalho Park gallery, is the Denver-based artist's first solo New York show. Exploring how we perceive light – especially at dusk and dawn – and as interested in gradations and subtleties as the paintings of Agnes Martin, these wall works also simply revel in the pleasure of color. On view until August 13th.
Auctions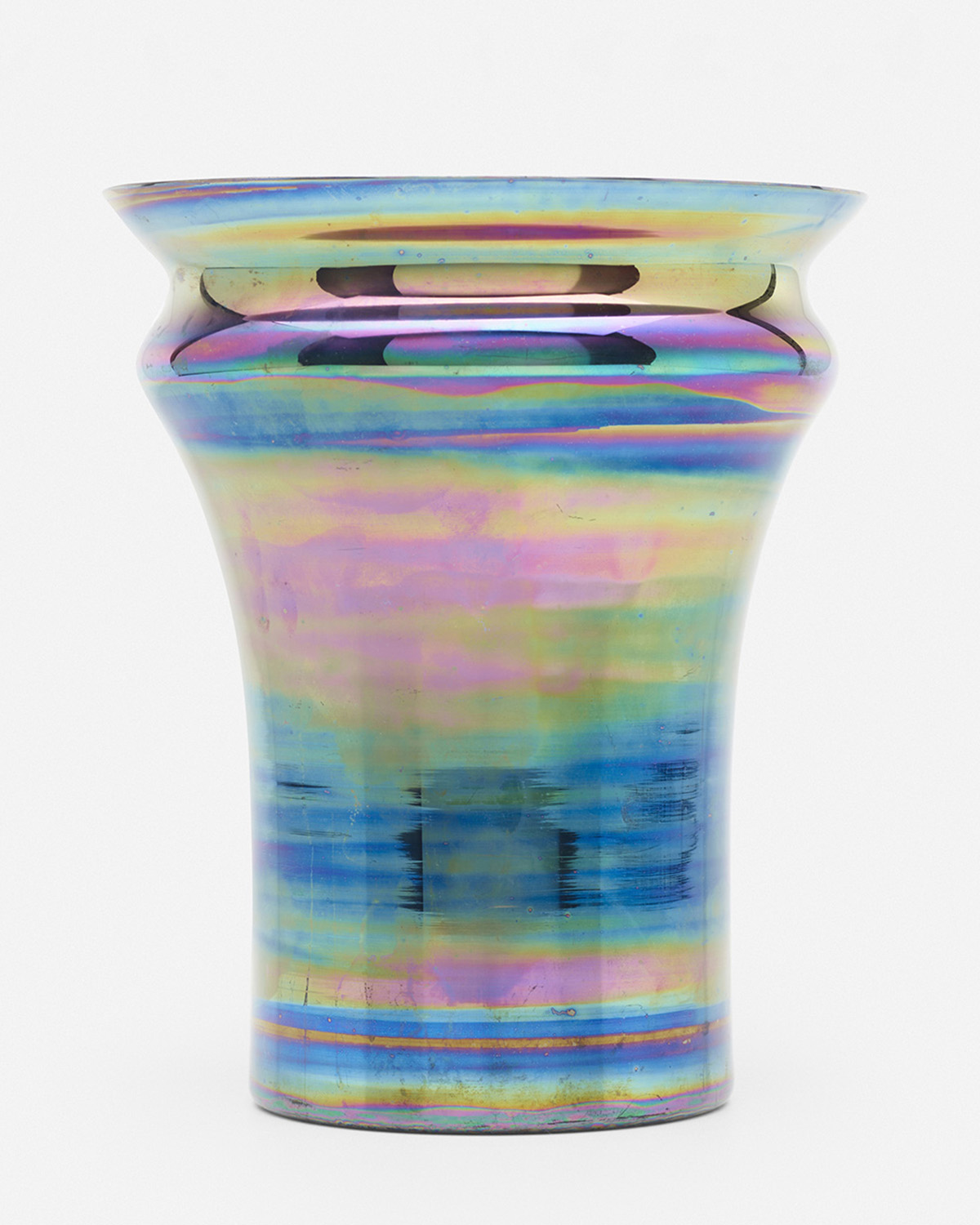 Sergio Asti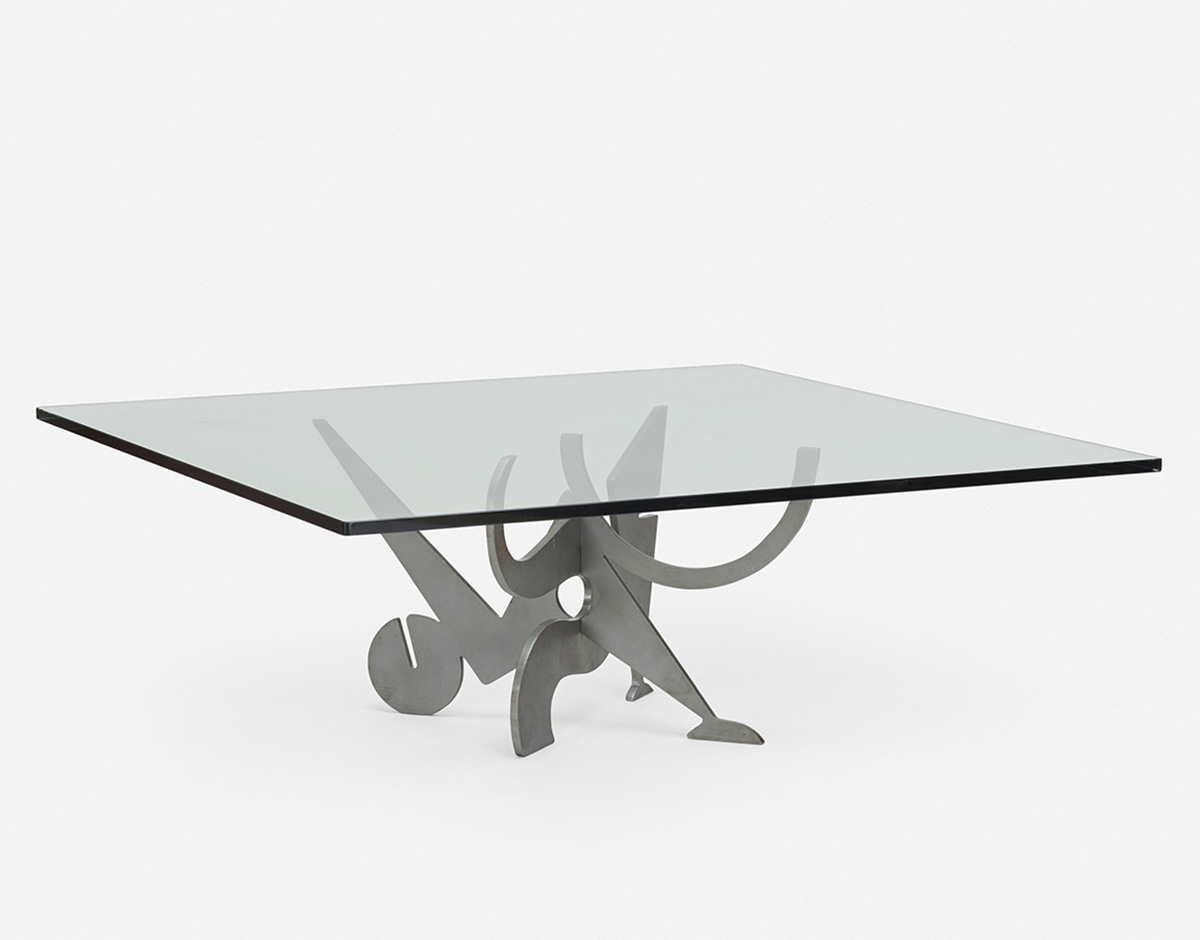 Pucci di Rossi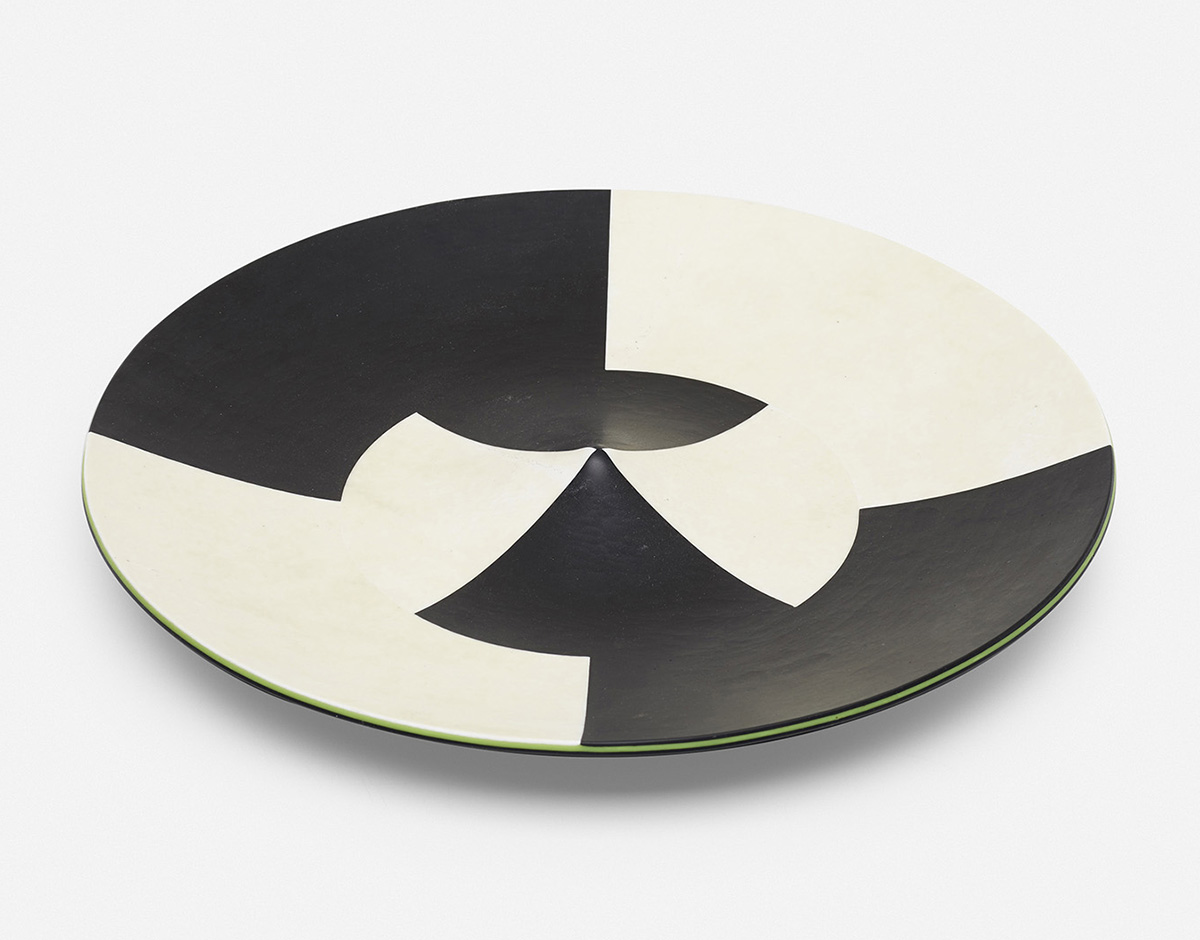 Claudia Borella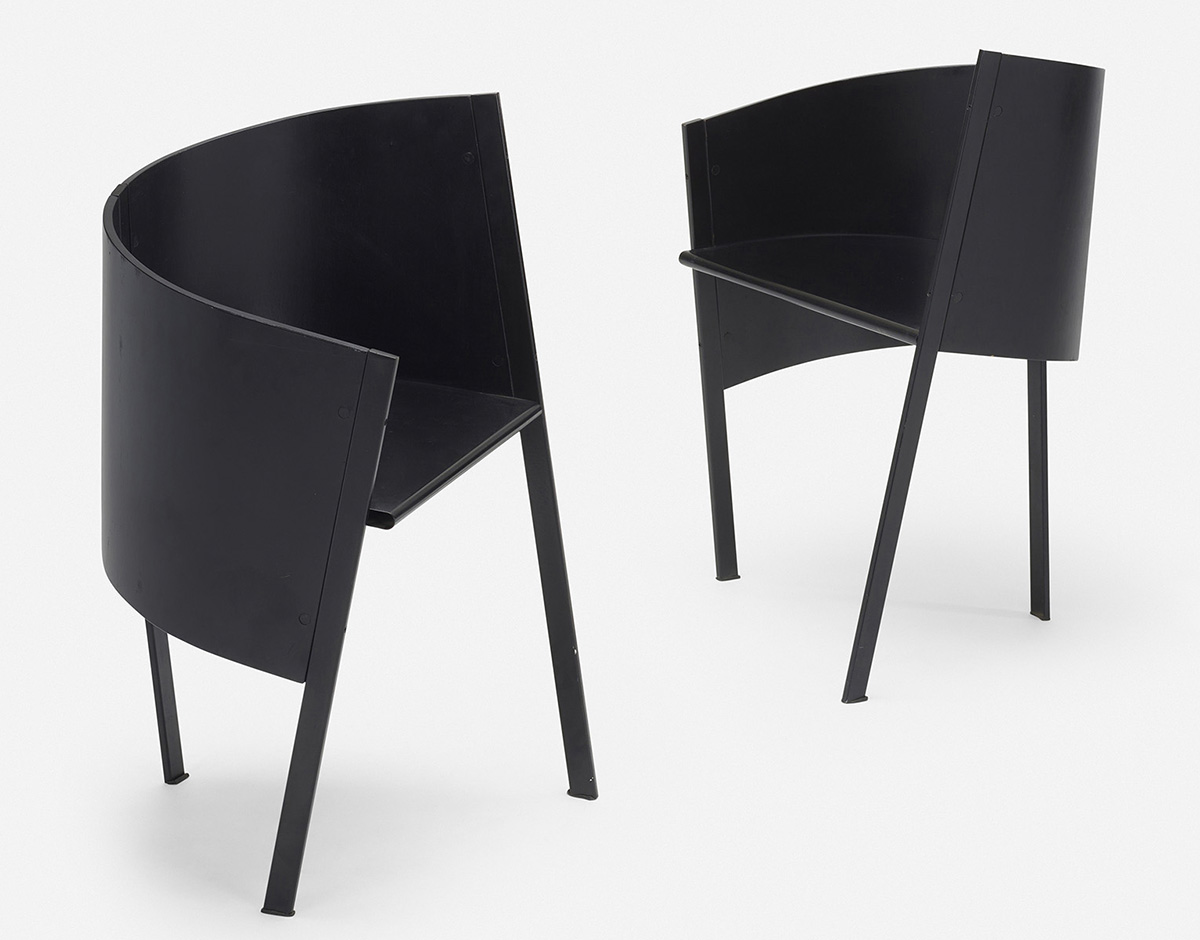 Paulo Palluco and Mireille Riviere
Wright's Essential Design Sale is coming up on July 28th and if we had extra funds, there's a lot we'd love to bid on here. What's up for auction ranges from mid-century to contemporary pieces, including  a trove of postmodern works from the 80s, such as a Pucci de Rossi glass-topped coffee table, Norwegian artist Peter Opsvik's Cylindra Objet (1985), and a pair of steel and wood Merry Go Round armchairs (1987) by Paulo Palluco and Mireille Riviere. Among some beautiful accent pieces also for sale: Sergio Asti's iridescent vase, the Axis dish by Australian glass artist Claudia Borella, and Dale Meier's carved walnut occasional table.