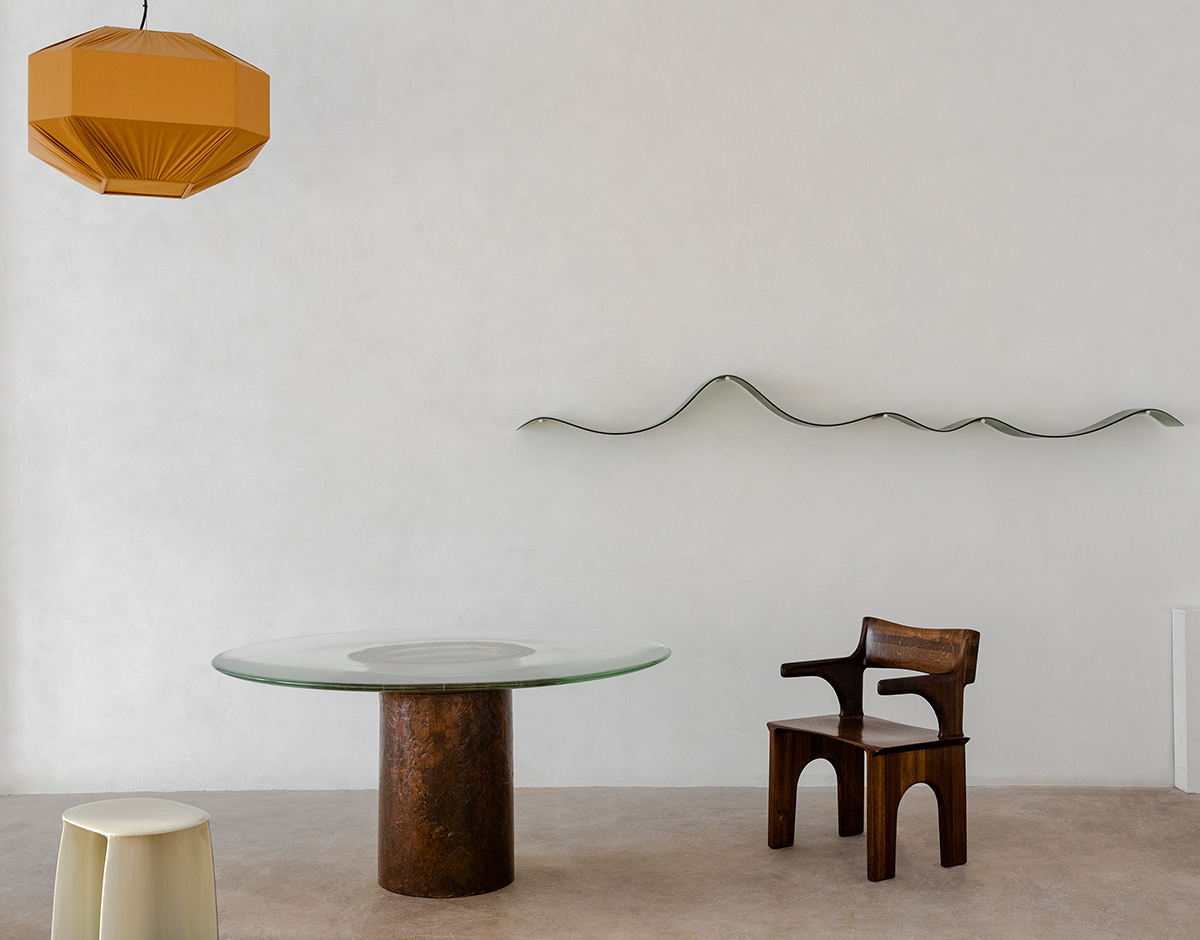 A weekly Saturday recap to share with you our favorite links, discoveries, exhibitions, and more from the past seven days. This week: a store interior inspired by Mono-Ha, furniture inspired by hand-shaped surfboards (above), and a fashion collection — from Jonathan Anderson at Loewe — inspired in part by anthuriums, and how they resemble an "object of design."
Interiors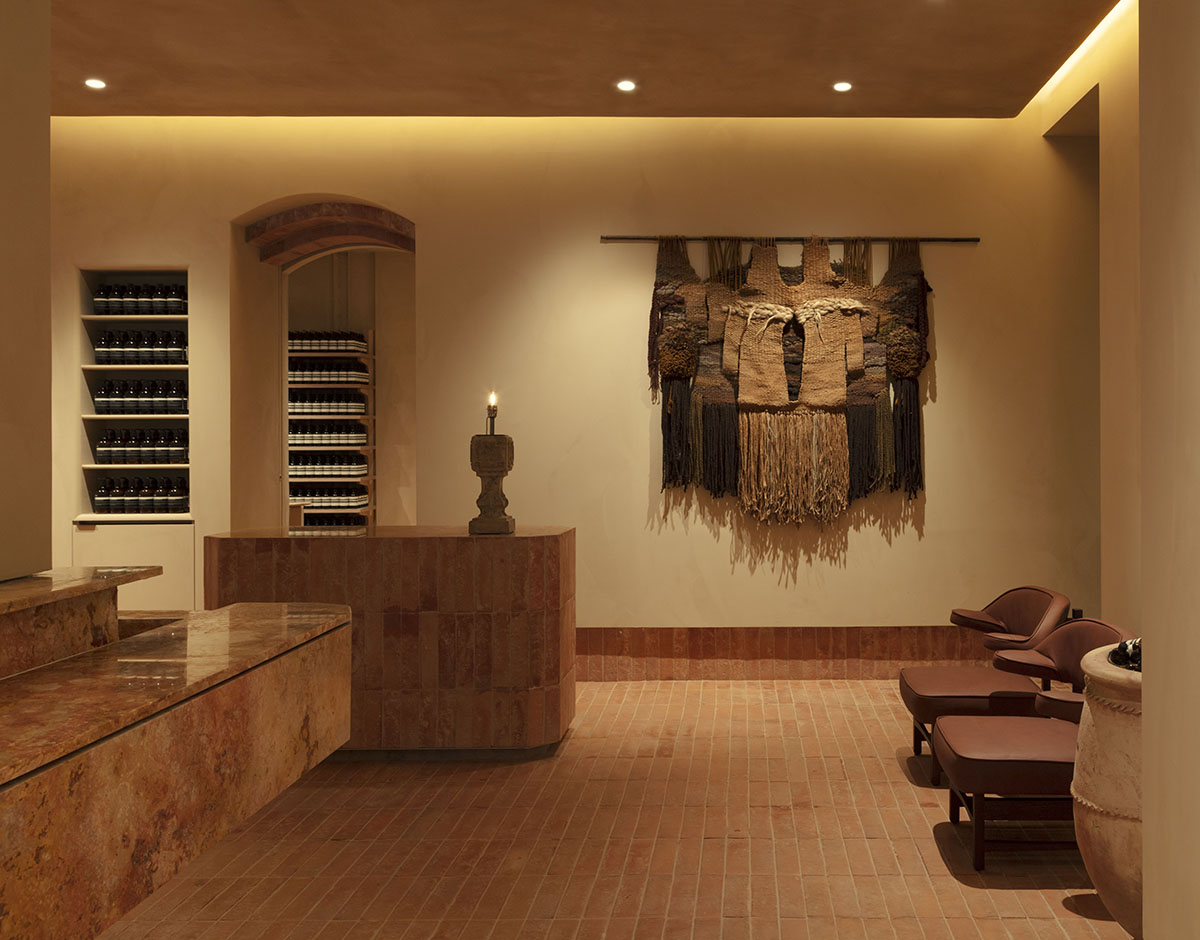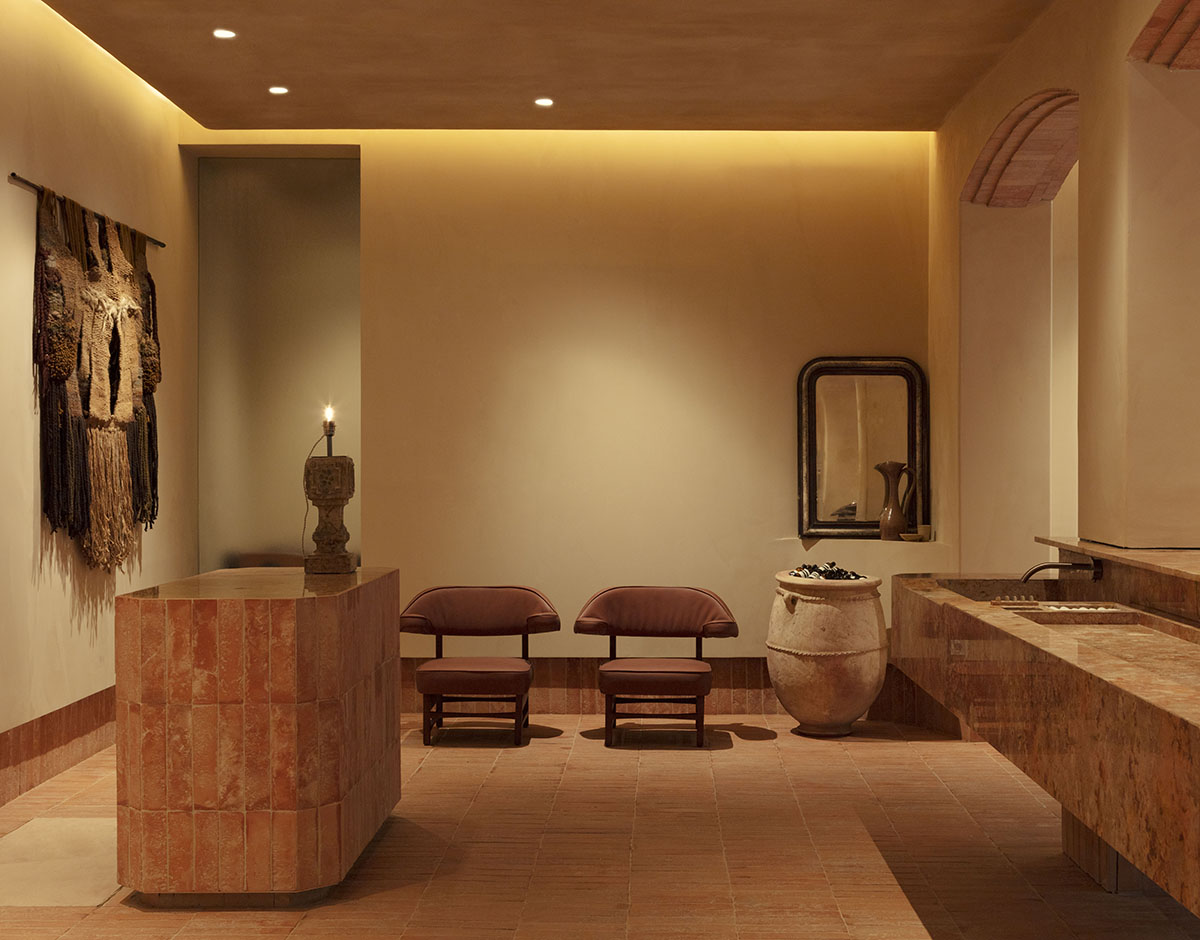 Aesop recently opened a store inside a 1923 building in Madrid's Salamanca district, and it's much more warm and textured than most of the brand's spaces. Designed by Ciszak Dalmas in collaboration with Matteo Ferrari, the interior incorporates a Spanish travertine sink, tiling that channels Madrid's Moorish history and it's neo-Mudéjar architecture, and a 1970s macramé wall hanging by María Asunción Raventós.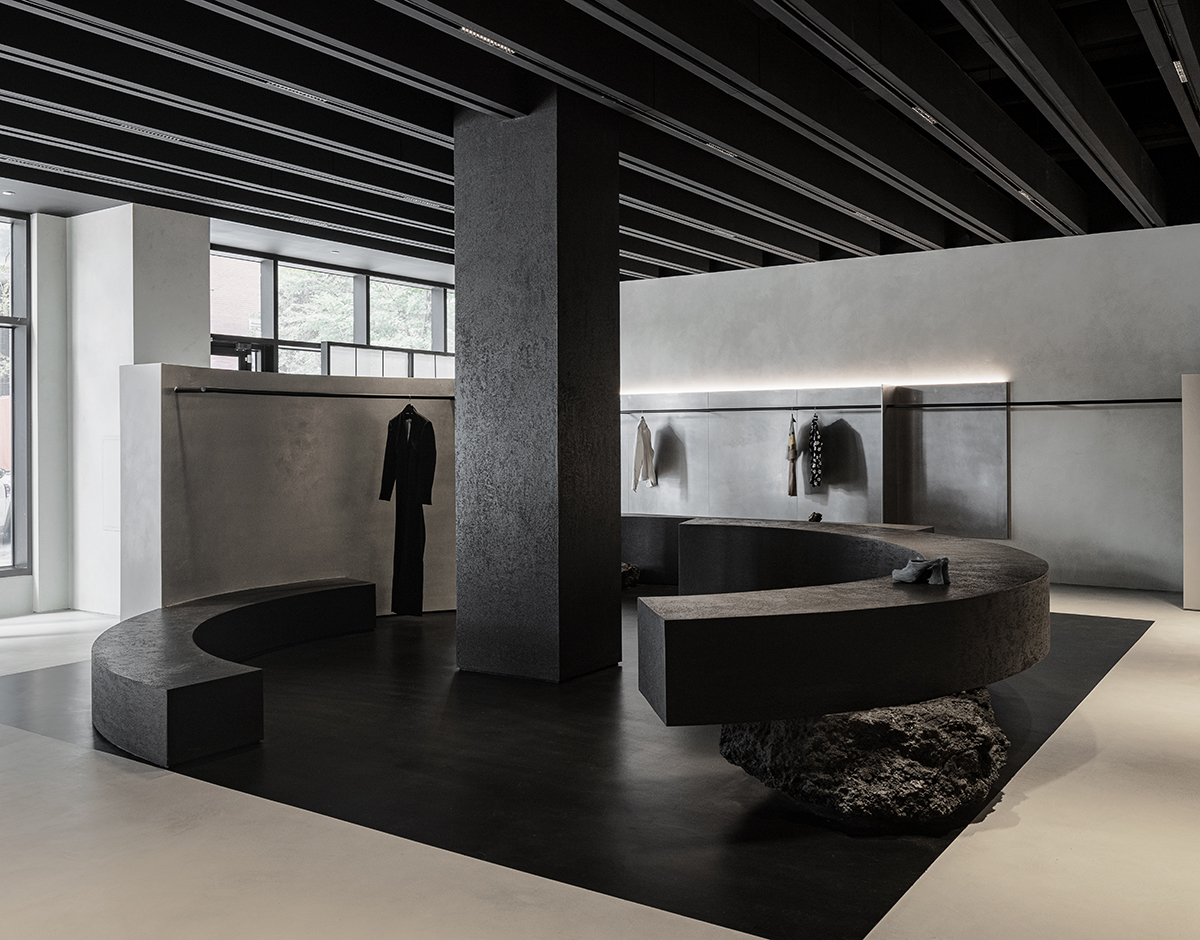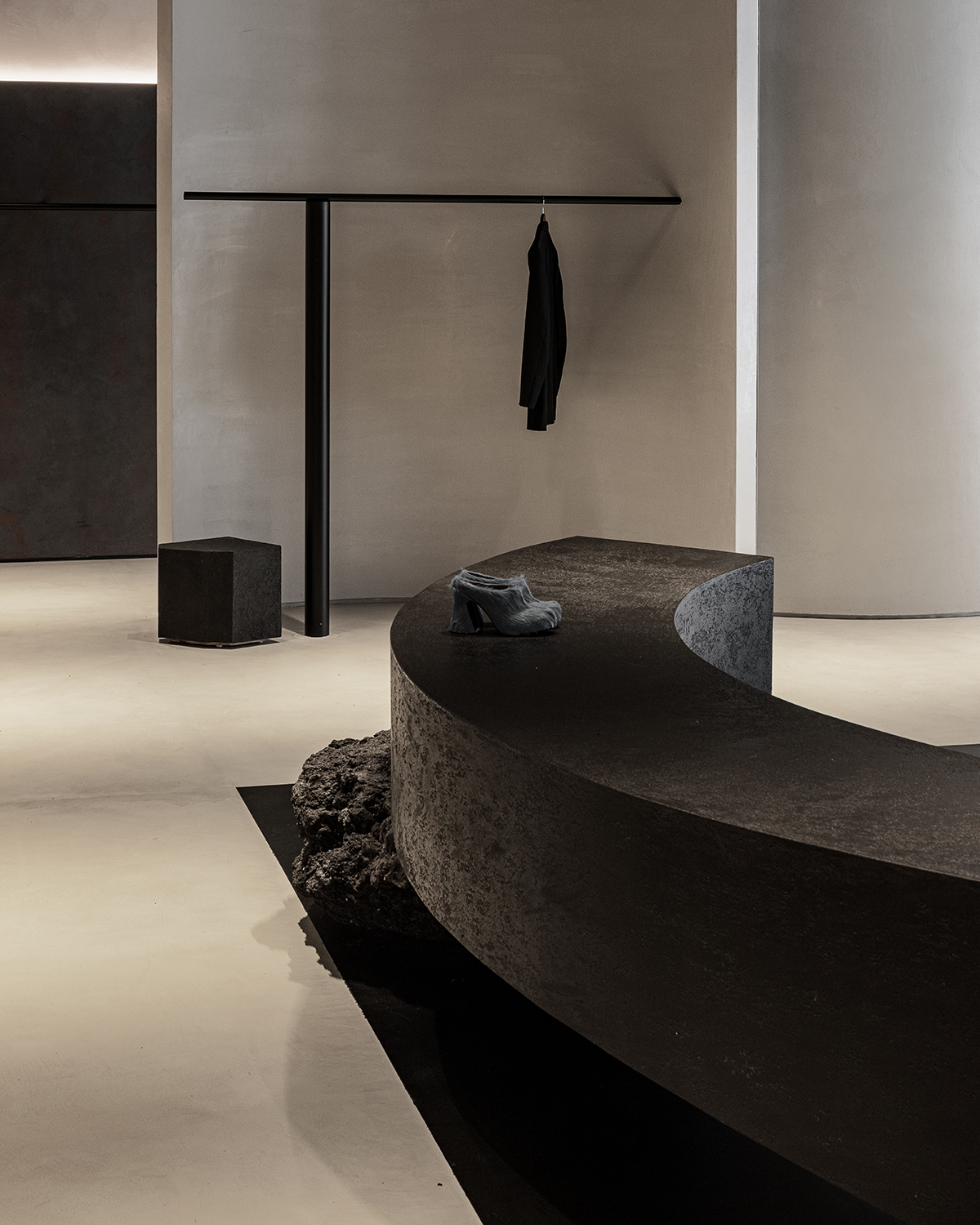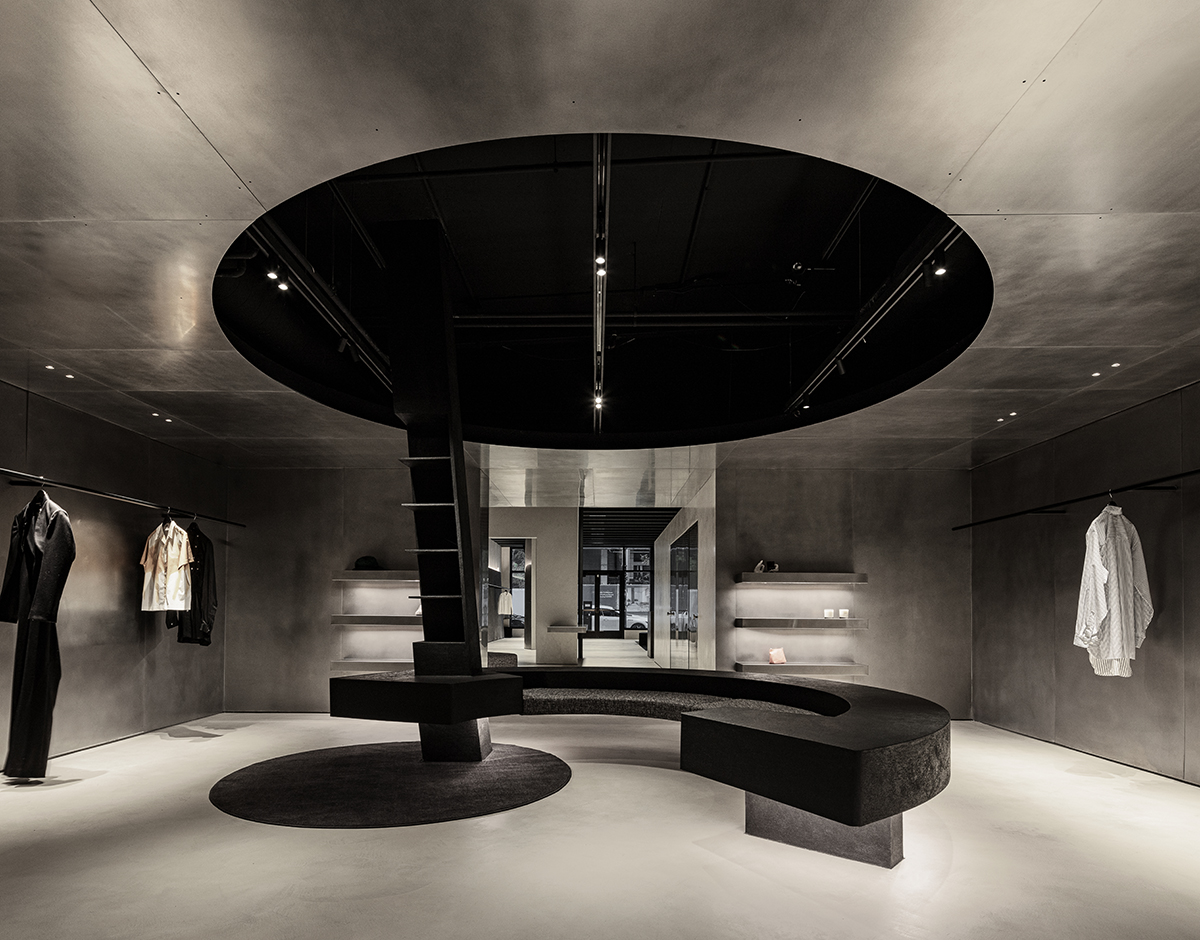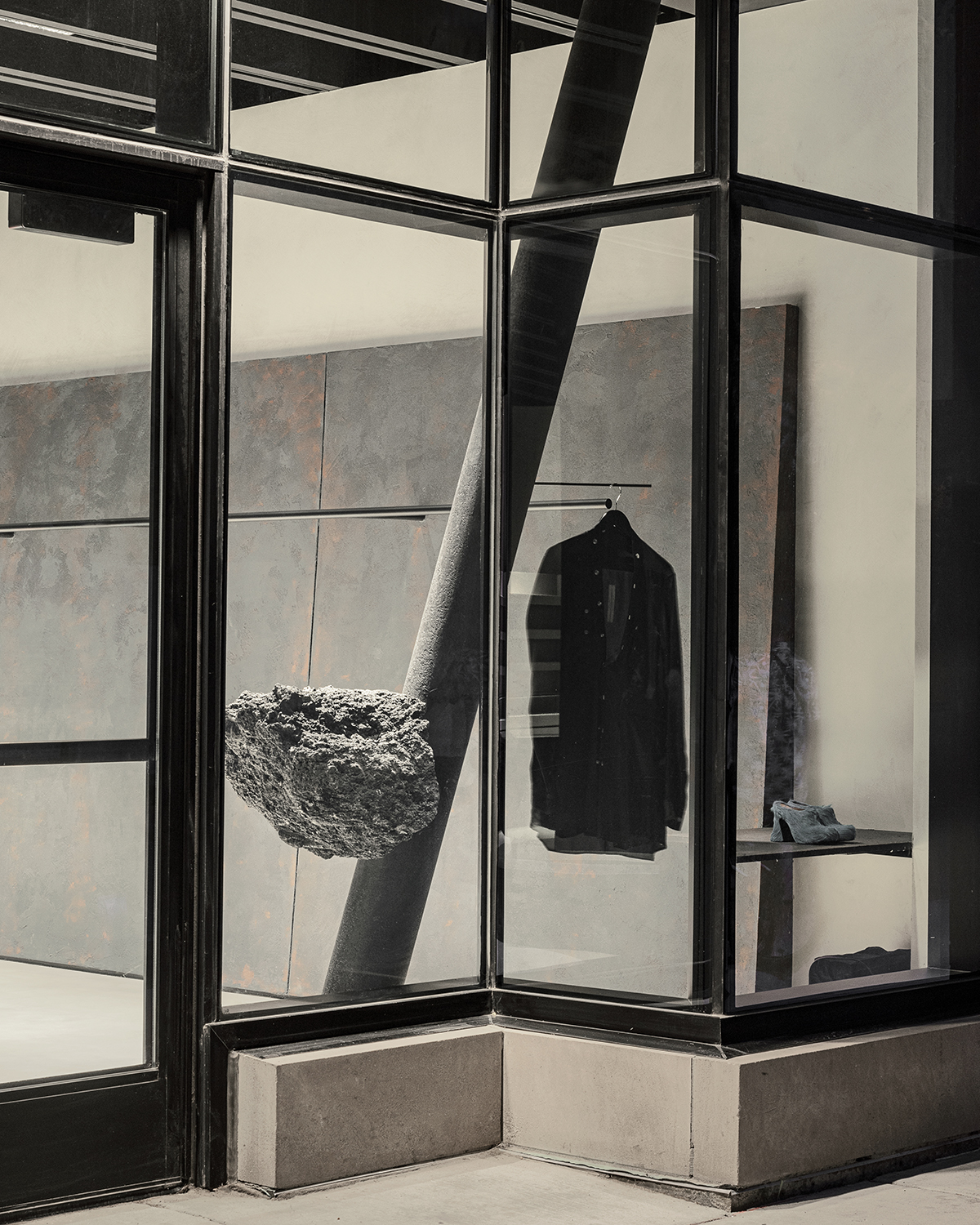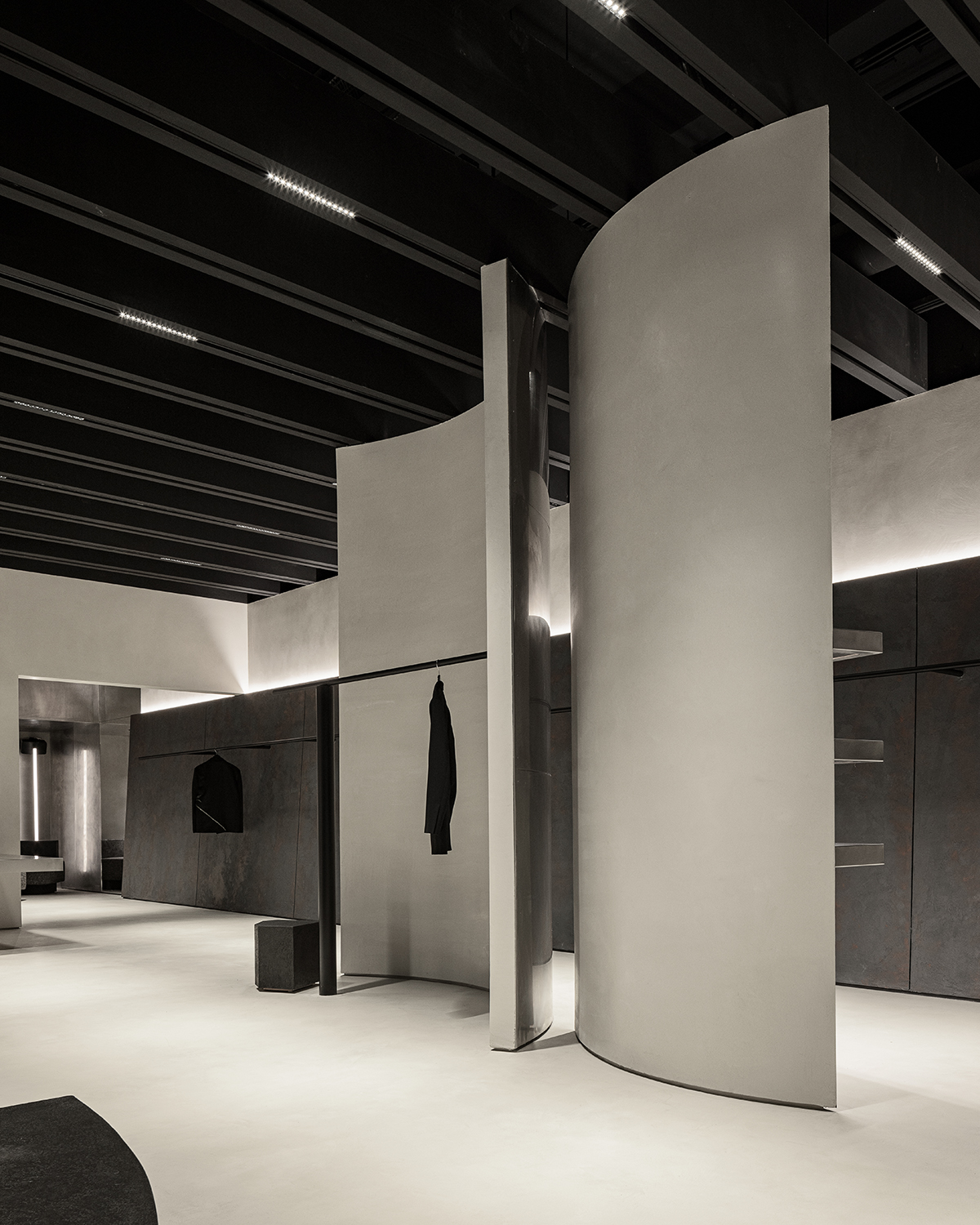 On the other side of the spectrum is this impossibly sleek, minimalist Chicago store interior for the Swedish fashion retailer SVRN, by the Korean architecture firm WGNB. I love the pairing of those huge geometric volumes with the rough stone — and appreciated that the project's mood board included a hat tip to the work of Japanese Mono-Ha artist Kishio Suga, a personal favorite.
Discoveries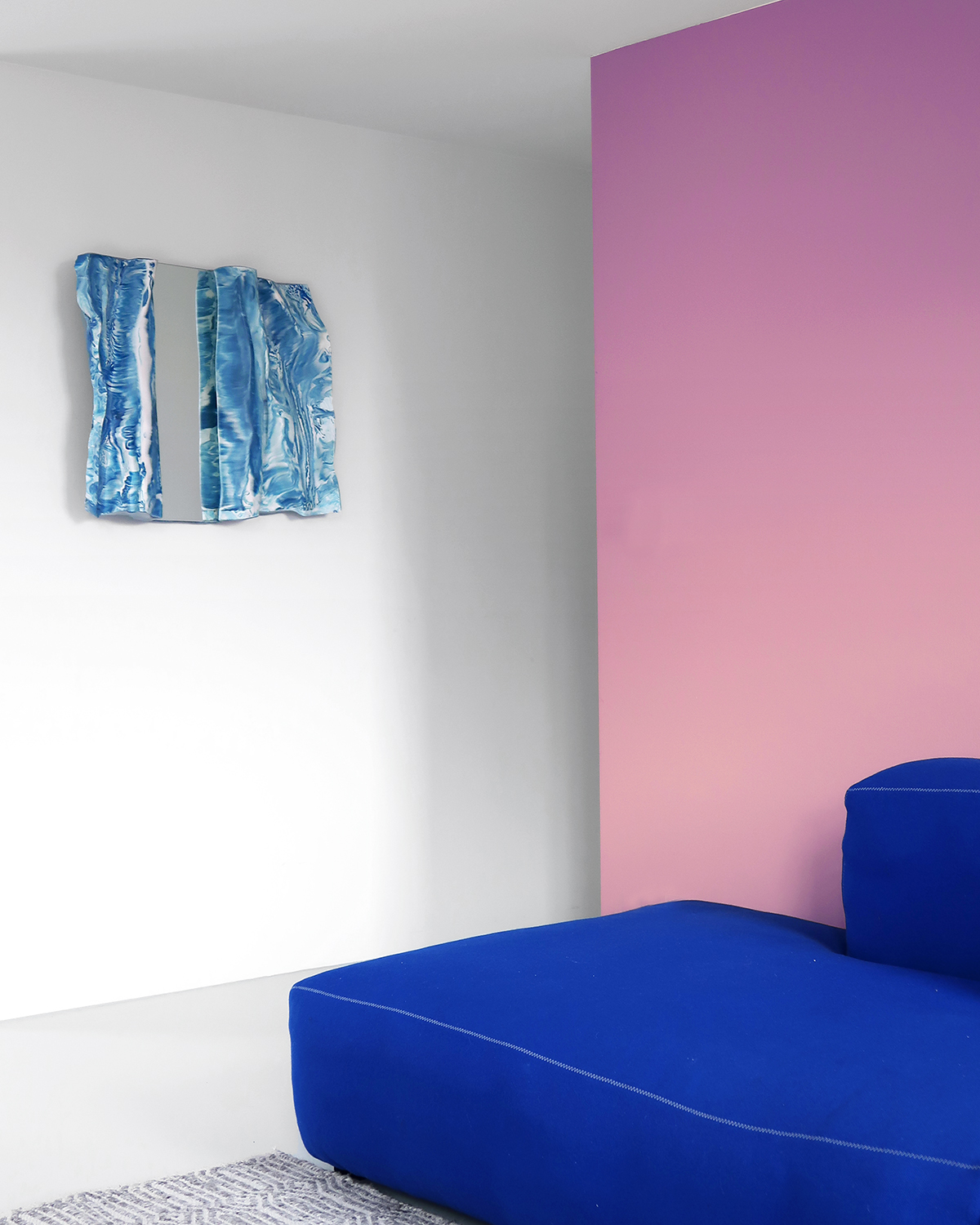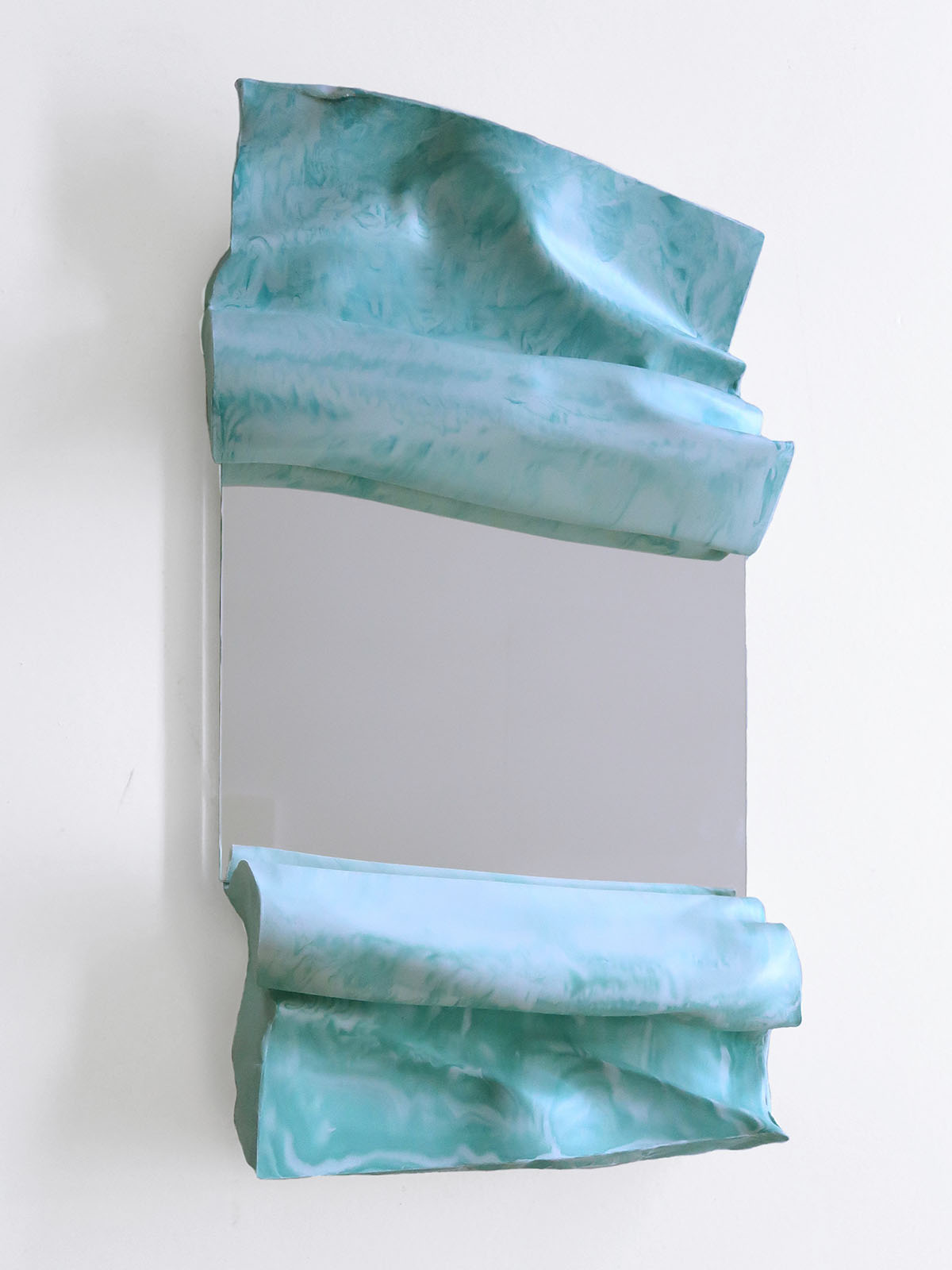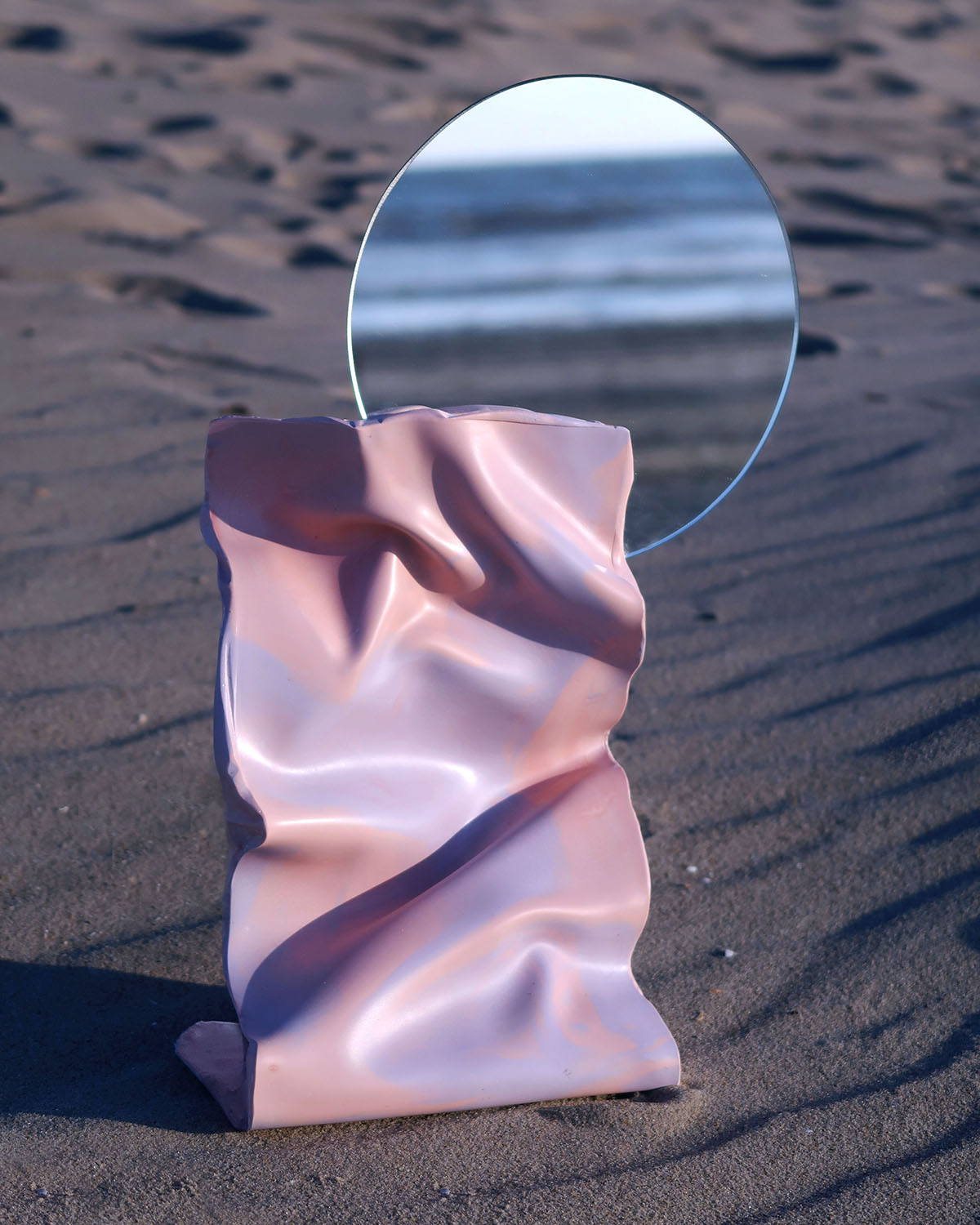 Just a nice series of decorative mirrors by the Rotterdam designer Jule Cats — they sort of fall somewhere between John Chamberlain sculptures and Manon Sayaert artworks. They're made from natural minerals and acrylic resin, swirled with pretty pastel colors, wrapped around secondhand recycled mirrors, and rumpled in a most pleasing way.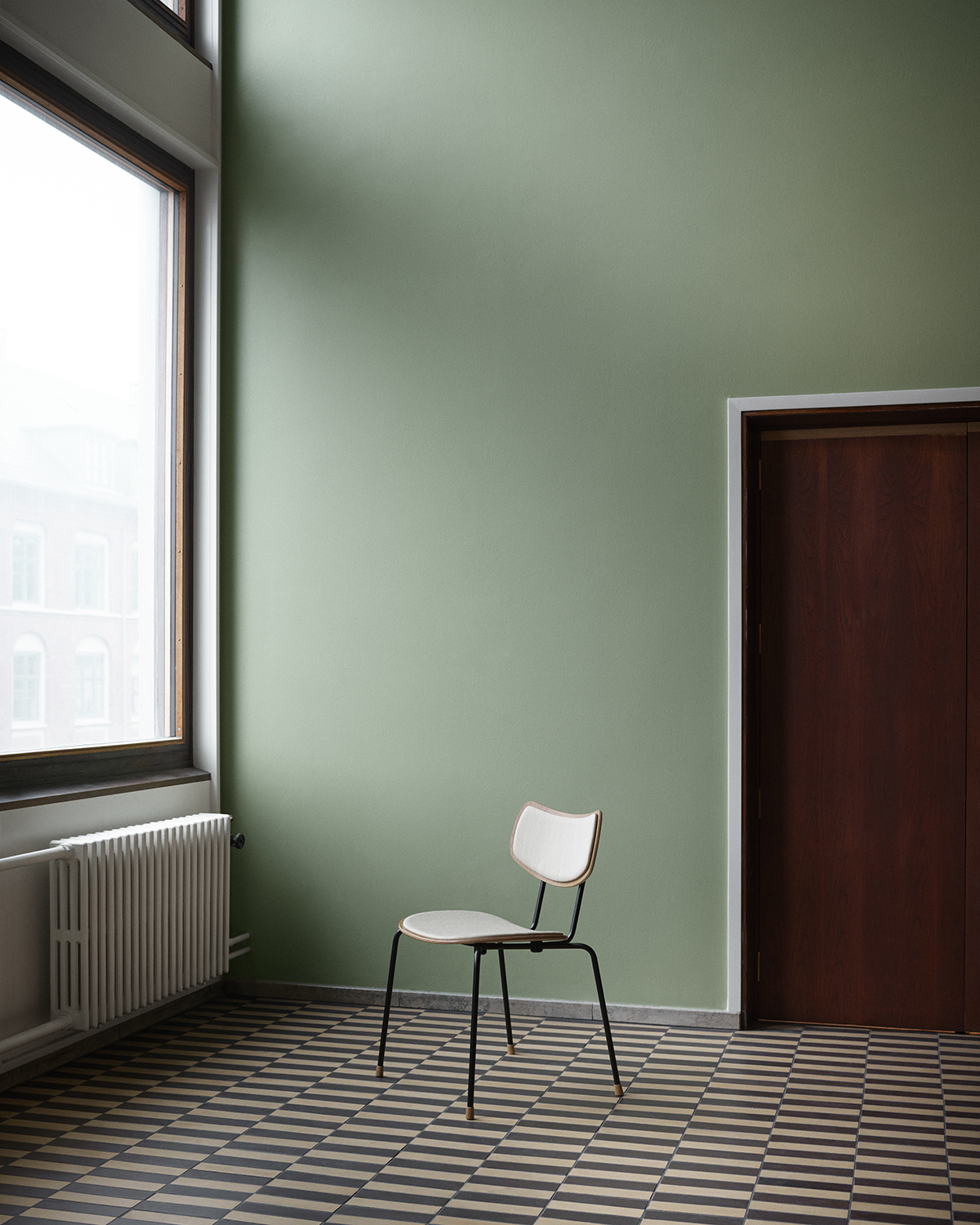 Carl Hansen & Son recently reissued the 1956 Vega chair by Vilhelm Lauritzen, designed by the architect for a building he built the same year that served as a meeting point for the labor movement in Copenhagen. In 1996 it became a concert hall, and the brand photographed the steel, wood, and textile chair inside the space for its release.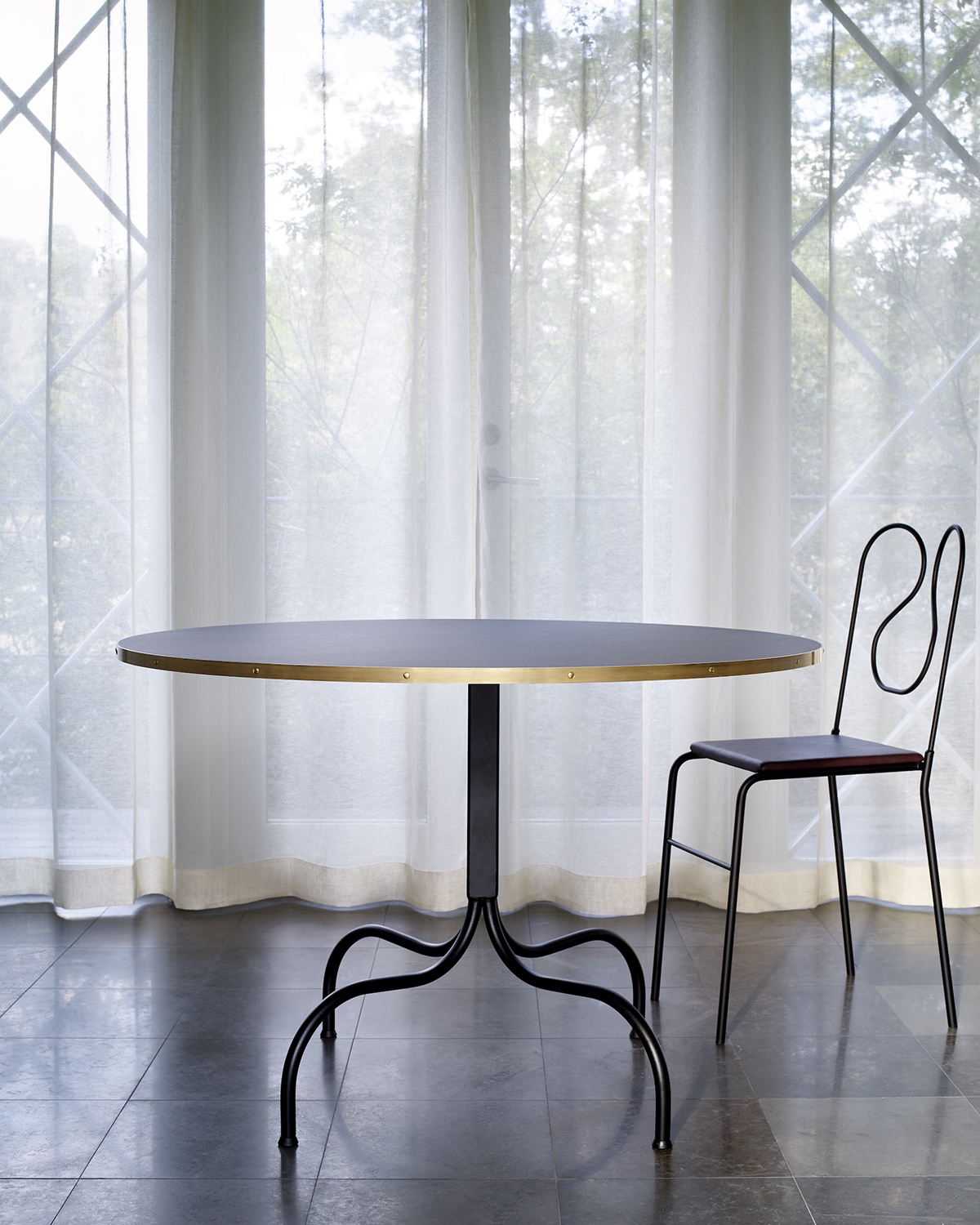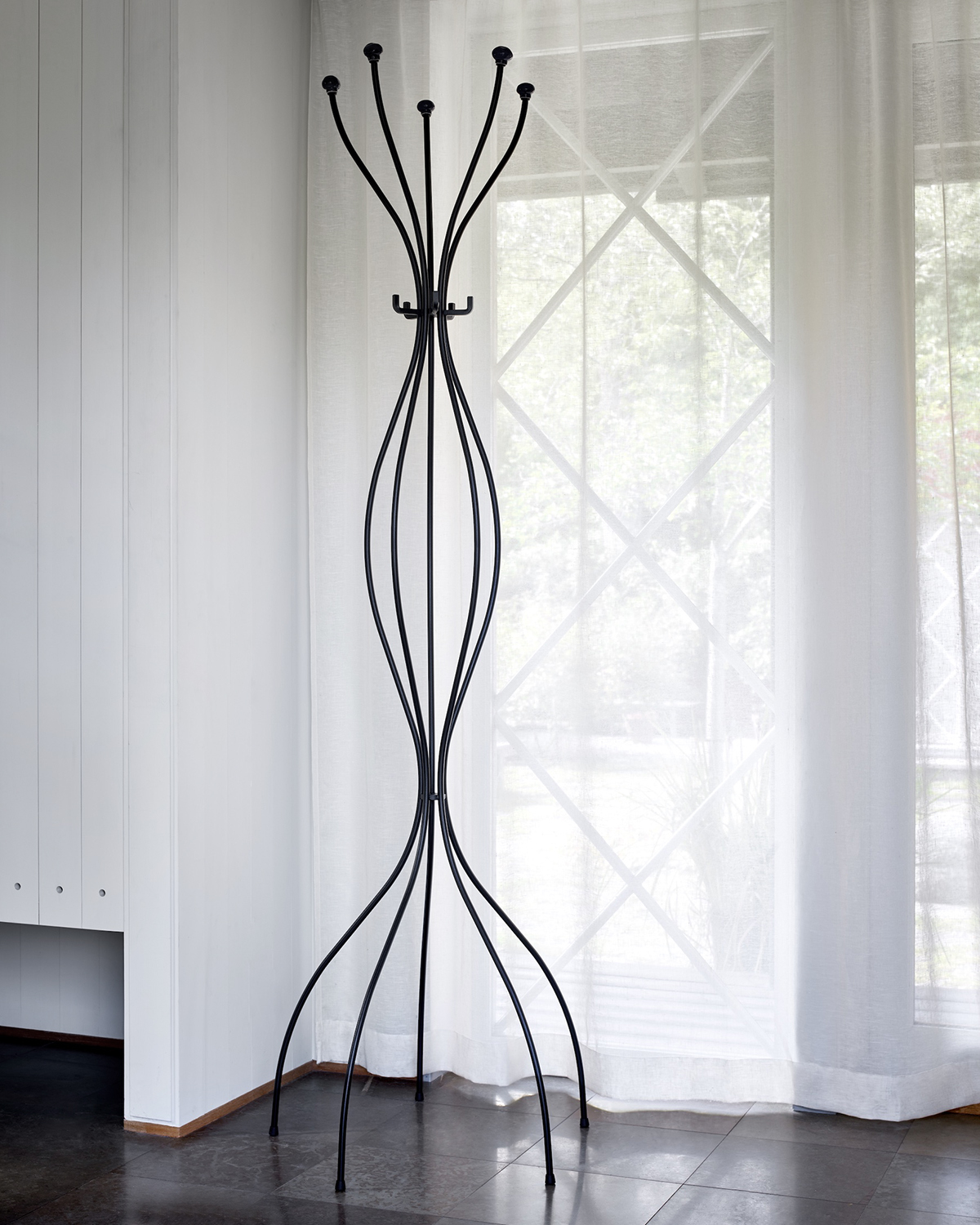 Designer Jonas Bohlin is well-known in Sweden for his restaurant interiors, but he creates furniture for them too — some of which is now available for the first time through a collaboration between Bohlin, the furniture brand Ingridsdotter, and the Stockholm department store NK. The pieces shown above were designed by Bohlin between 1997 and 1999, but we also really like the loopy-legged furniture he made for Tivoli in 2001, shown here.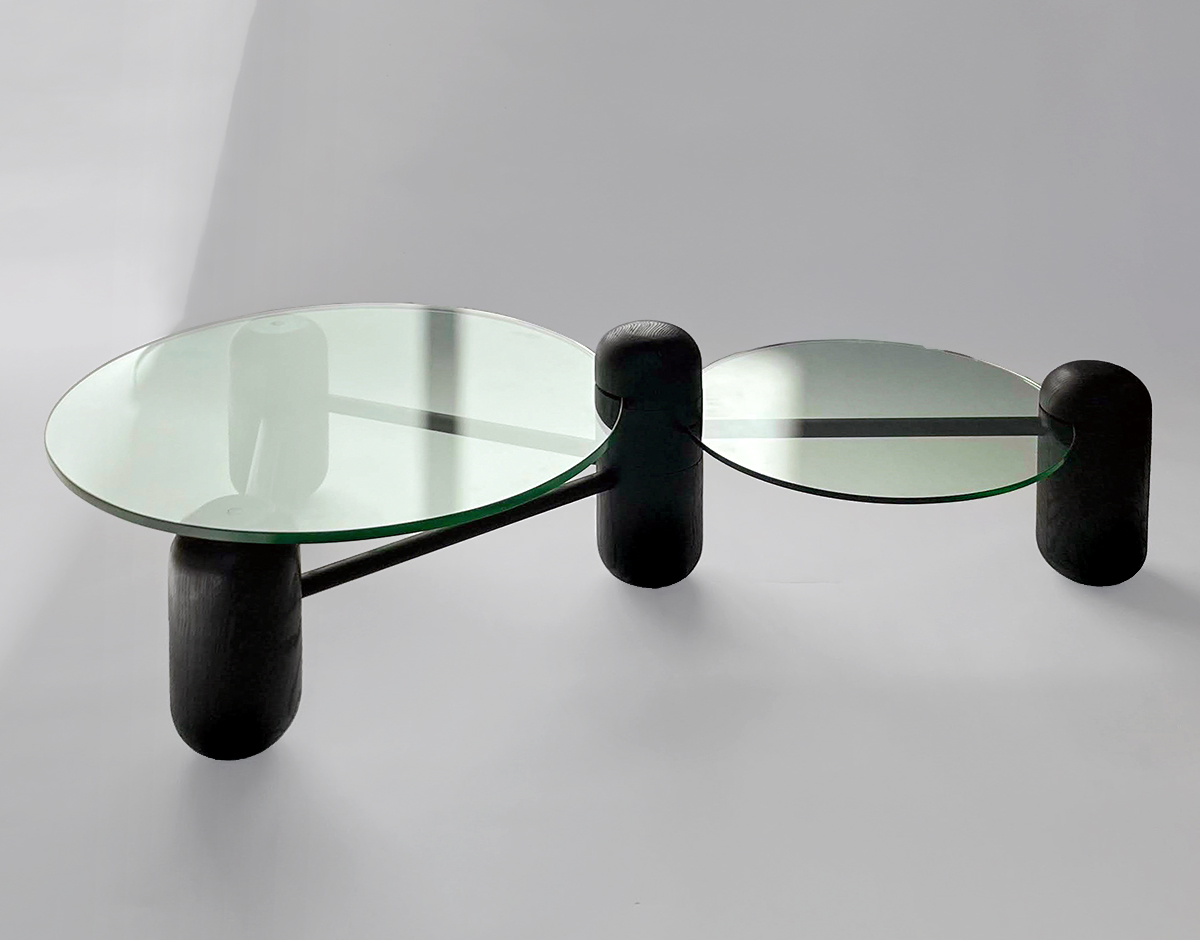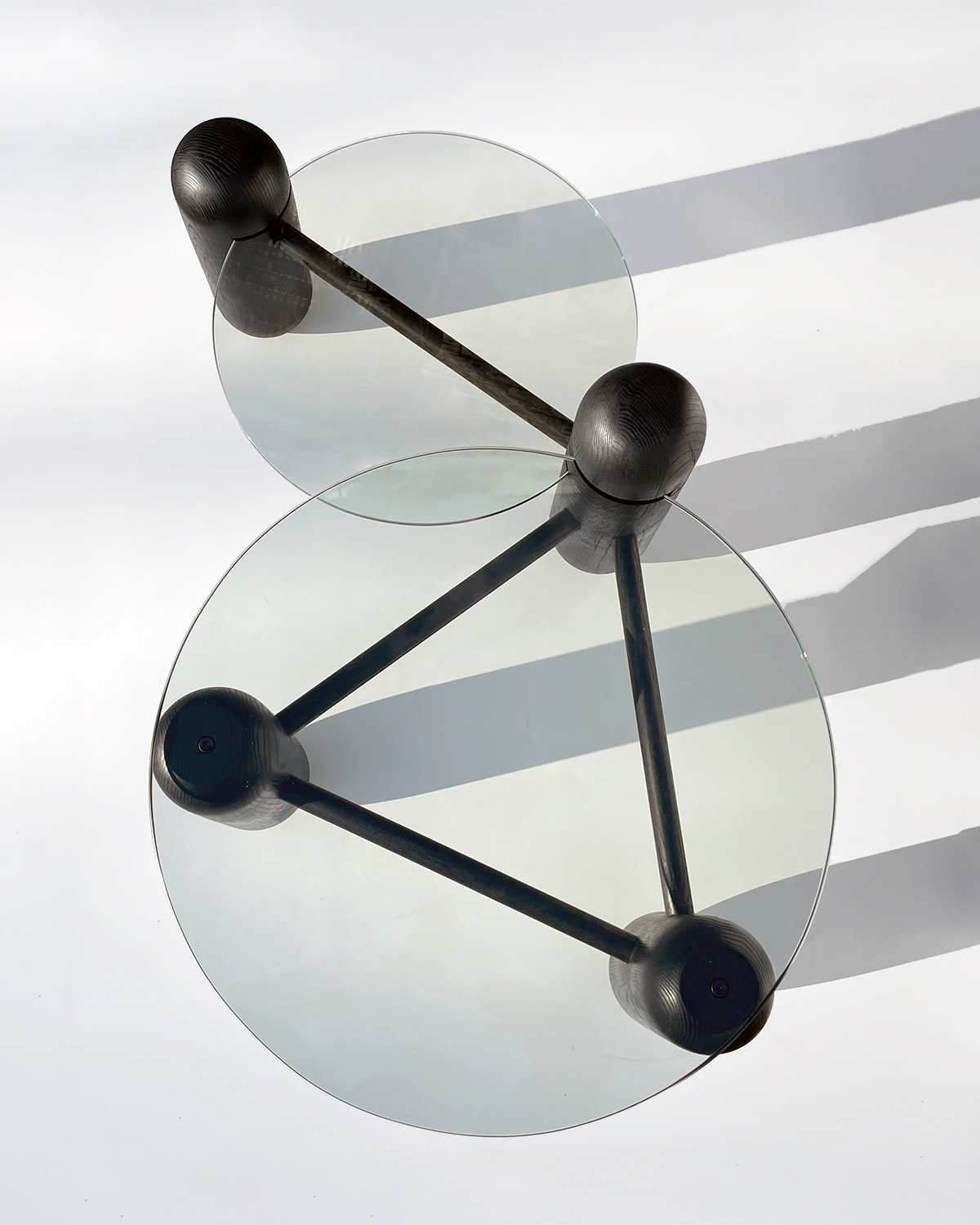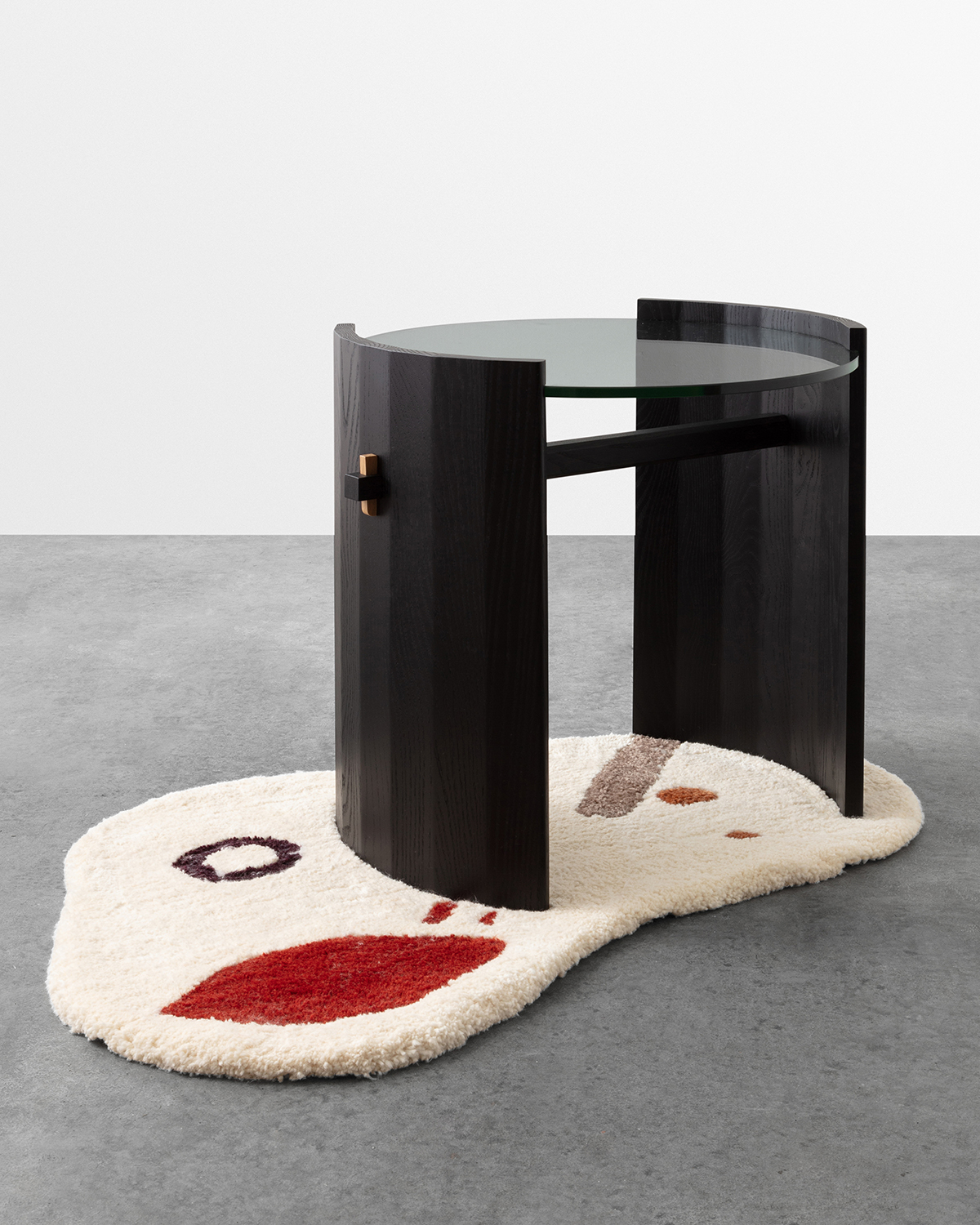 Brooklyn designer Max Orenstein taught himself woodworking from the ground up, then once he felt ready, founded a studio — MoCollection — to offer up a focused edit of his creative explorations. While his personal output includes everything from sculptural door stops to acorn-shaped bowls, MoCollection focuses on highly crafted yet practical furniture, including the molecular lathe-carved Pill coffee table, whose smaller surface can orbit around or under its larger one, and the Coopered side table, whose barrel-inspired legs are stabilized by a stretcher with two removable tenon wedges. (The rug shown underneath that table above is a collab with Rugrads.)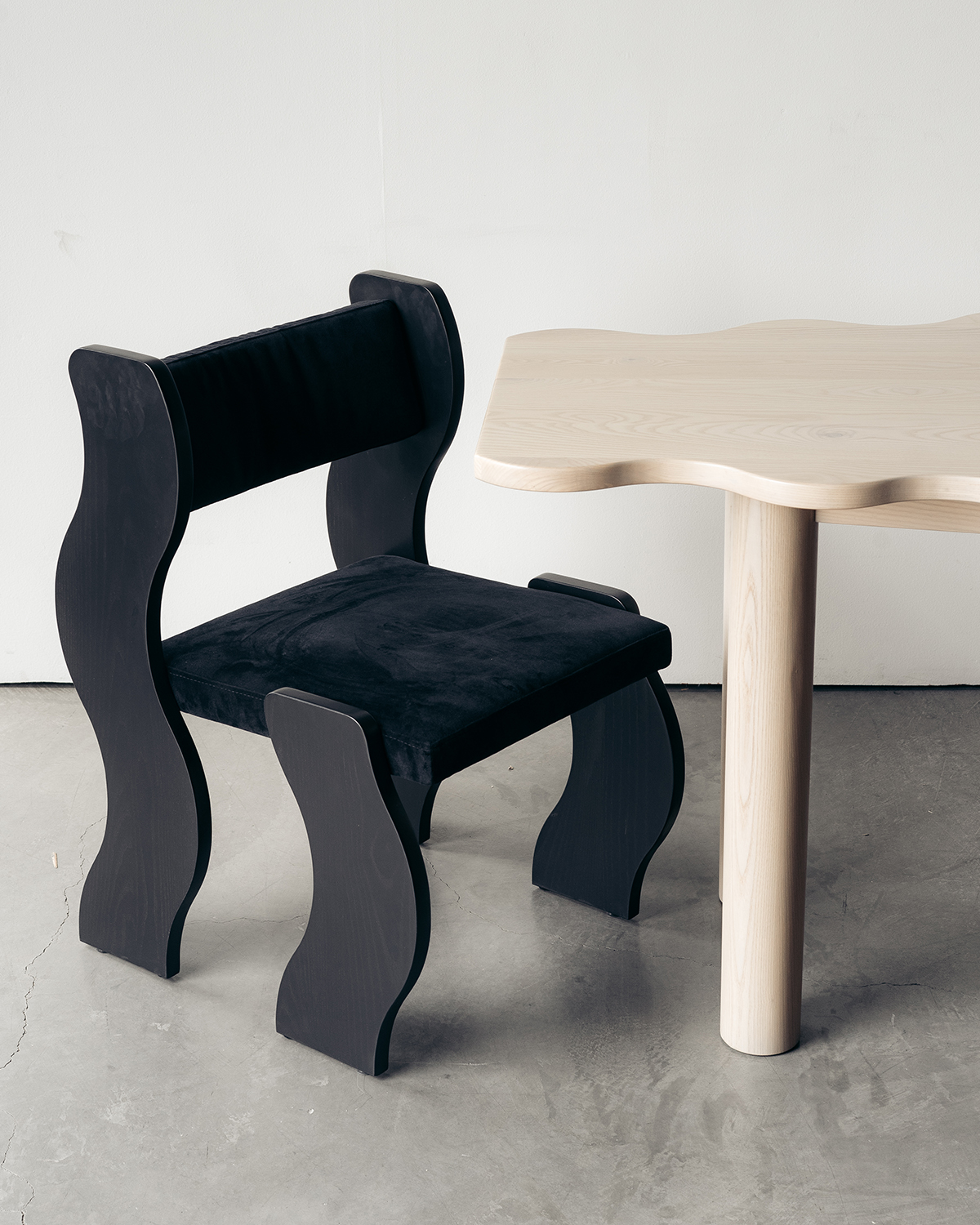 In other woodworking news, the Brooklyn and San Jose–based design studio Sun At Six — who focus on furniture made with traditional Chinese joinery techniques — just released their new Wave collection, which includes the hardware-free dining chair and table above, plus a small shelving unit. Both are made from sustainable FSC certified white ash.
Exhibitions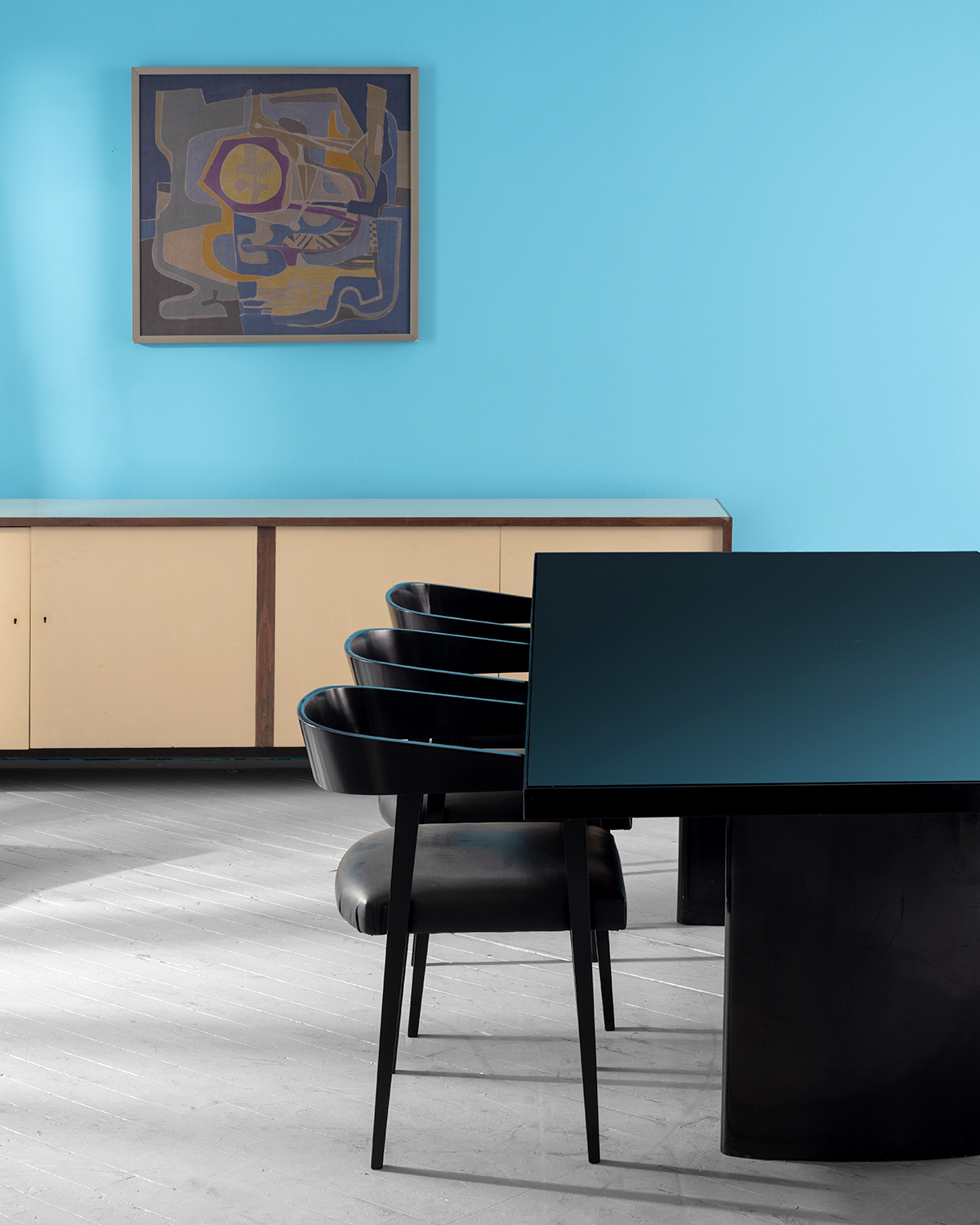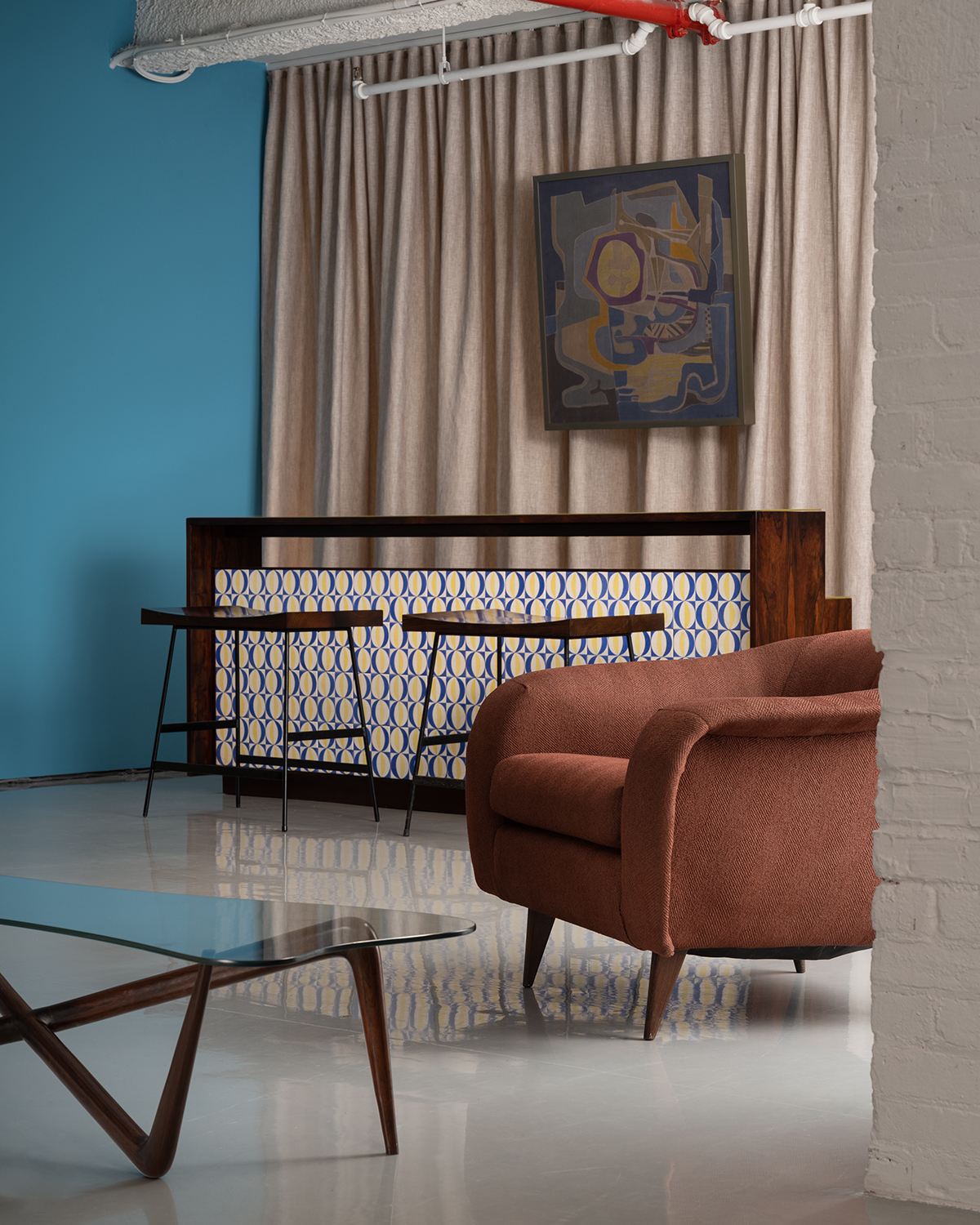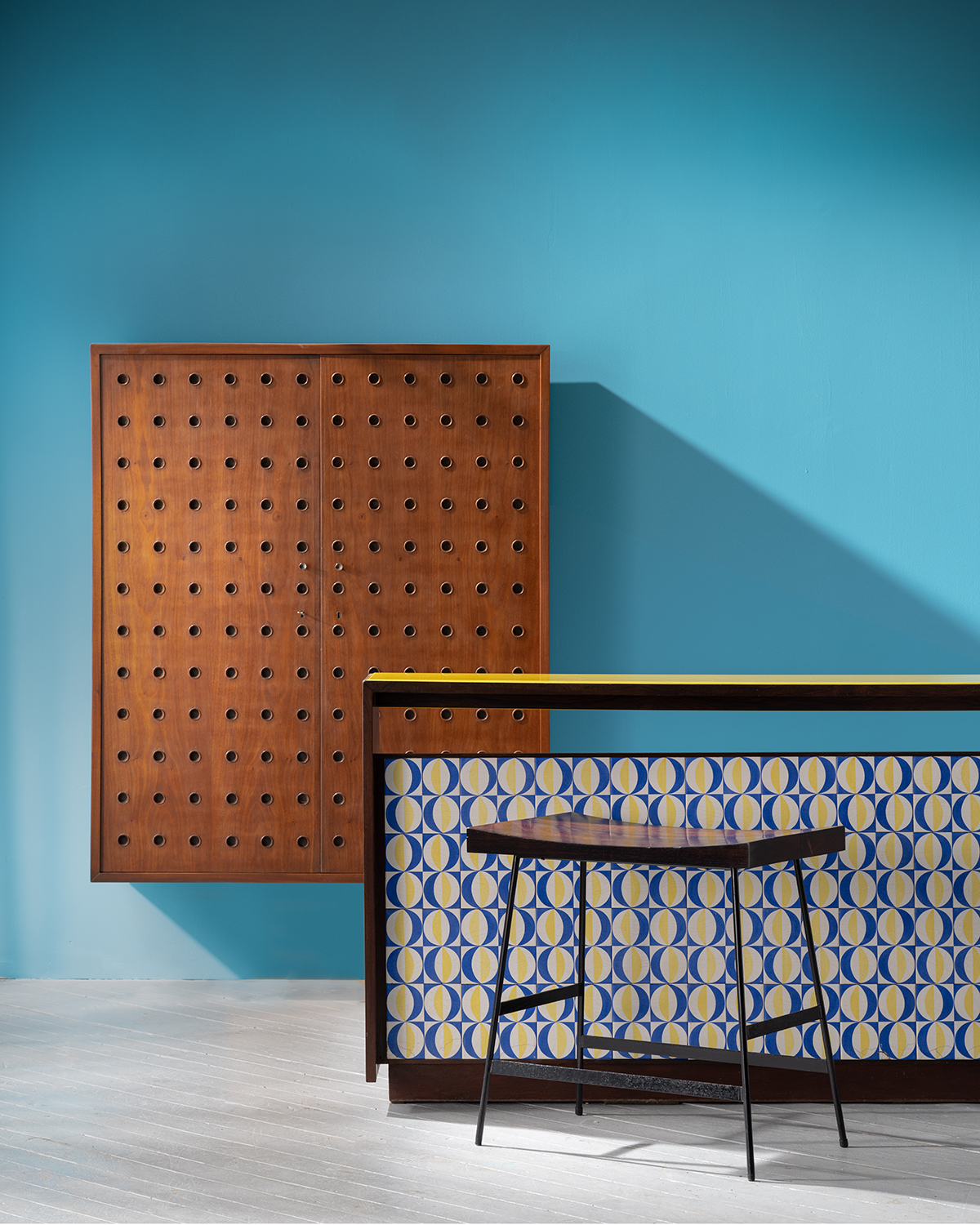 New York gallery R & Company recently opened a solo show of work from their collection by the late Portugal-born, Brazilian-based designer Joaquim Tenreiro, on view until October 28. It encompasses more than forty pieces, including several one-of-a-kind works Tenreiro made for private clients, like the epic 1961 bar just above, which is lined in hand-painted ceramic tiles by artist Regina Bolonha.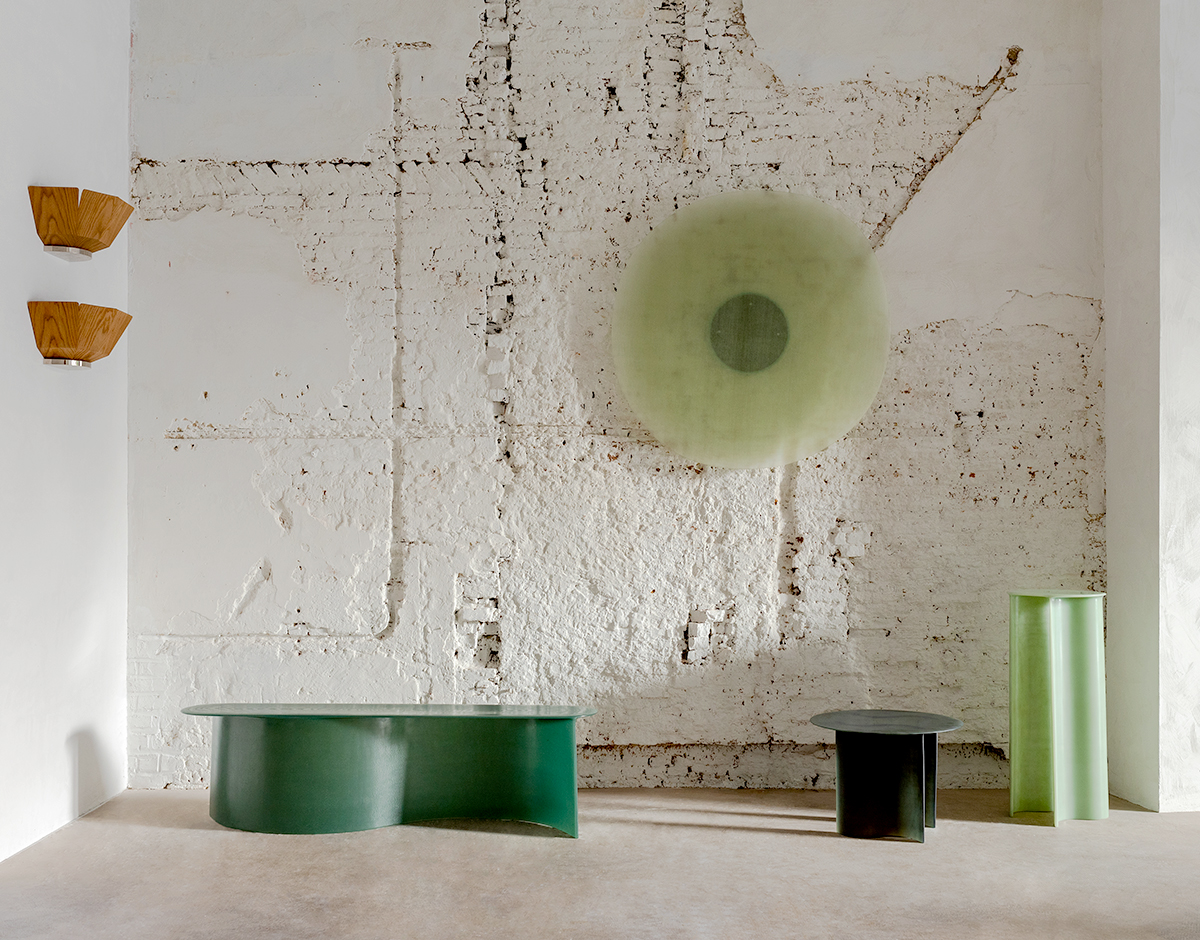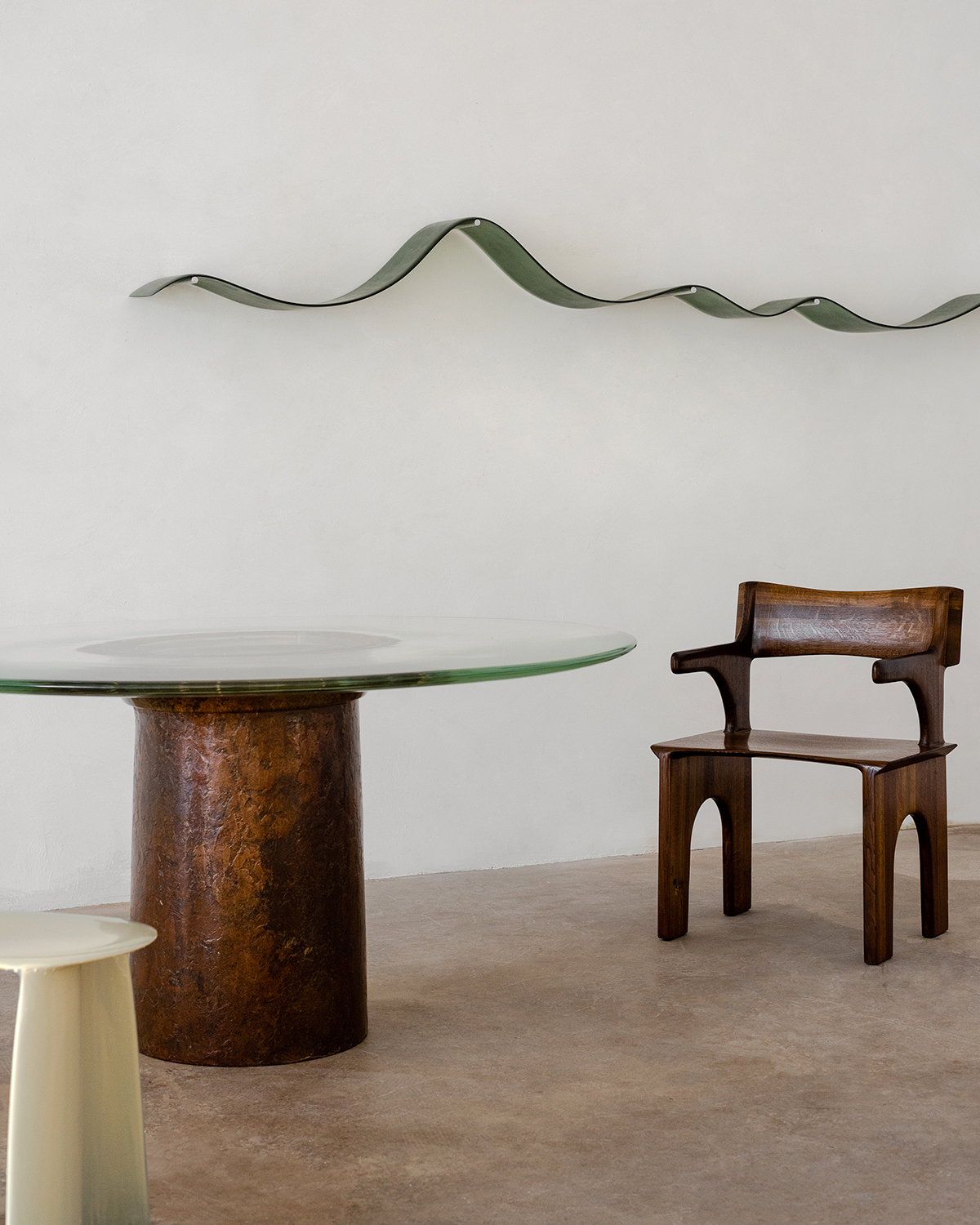 Earlier this year we interviewed the up-and-coming Maastricht-based designer Lukas Cober, who got his start hand-shaping surfboards before he transitioned into making sinuous wood and fiberglass furniture, and never left that inspiration behind. Now he has a solo show at Saint Vincents gallery in Antwerp that pairs some of his greatest hits with new pieces we're pretty into, like a bronze pedestal table and some very cool wavy wall sculptures. The photos are also just really nice. On view through November 19.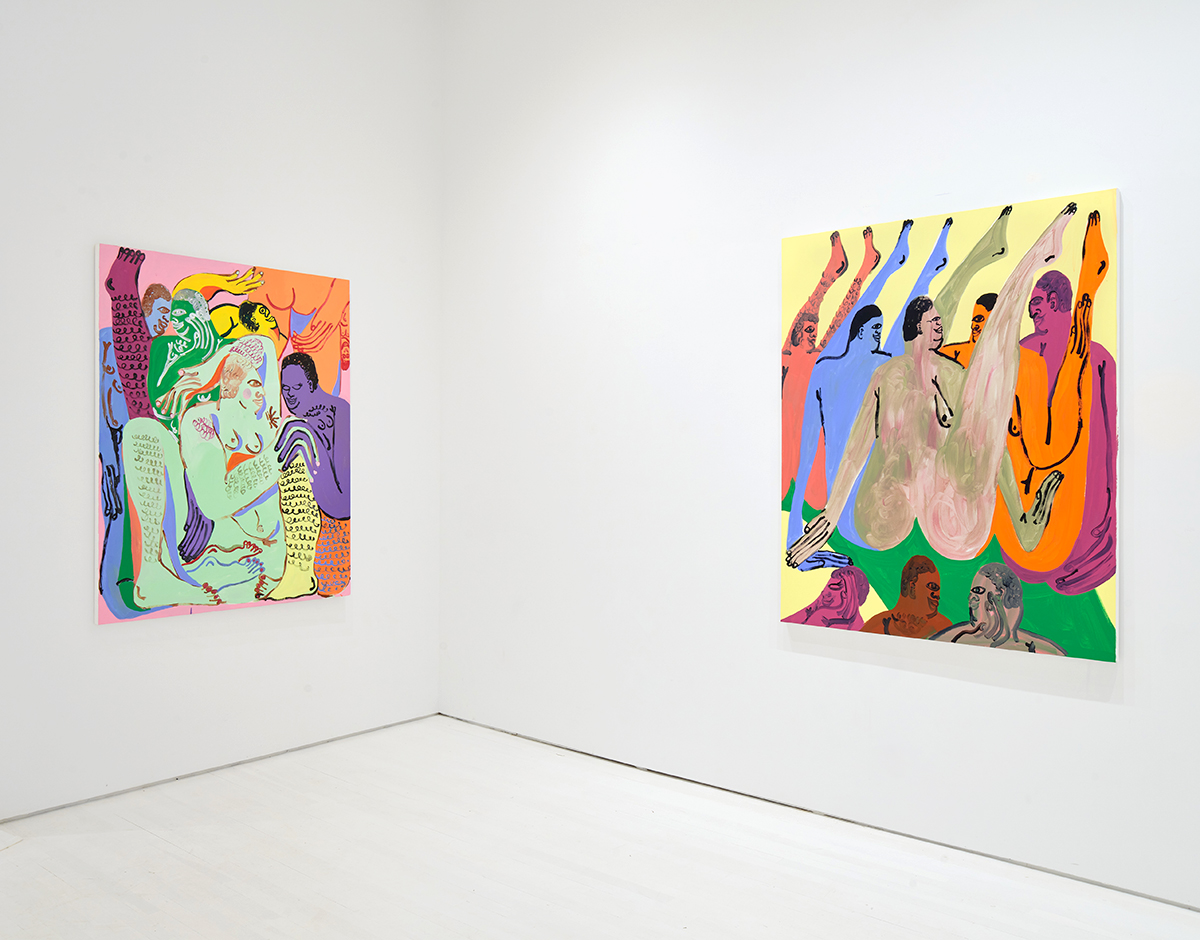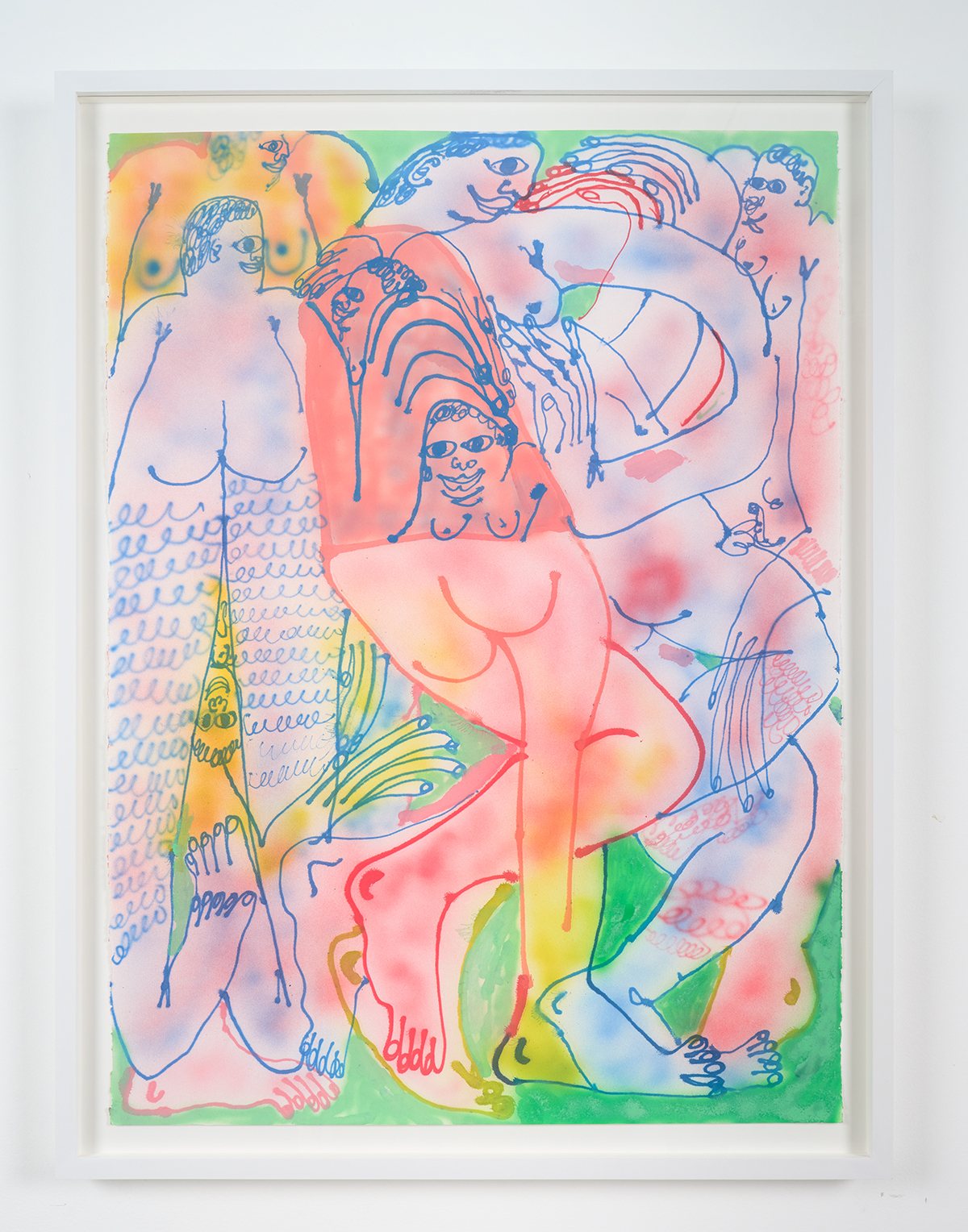 I usually go for abstract art myself, but can't help being into these brightly colored brushstroke and airbrush paintings by Jeffrey Cheung, now on view at Jack Hanley Gallery in New York. Positive vibes, too: "The figures he creates in this series have no distinctive gender or ethnicity and celebrate freedom of identity," writes the gallery.
Fashion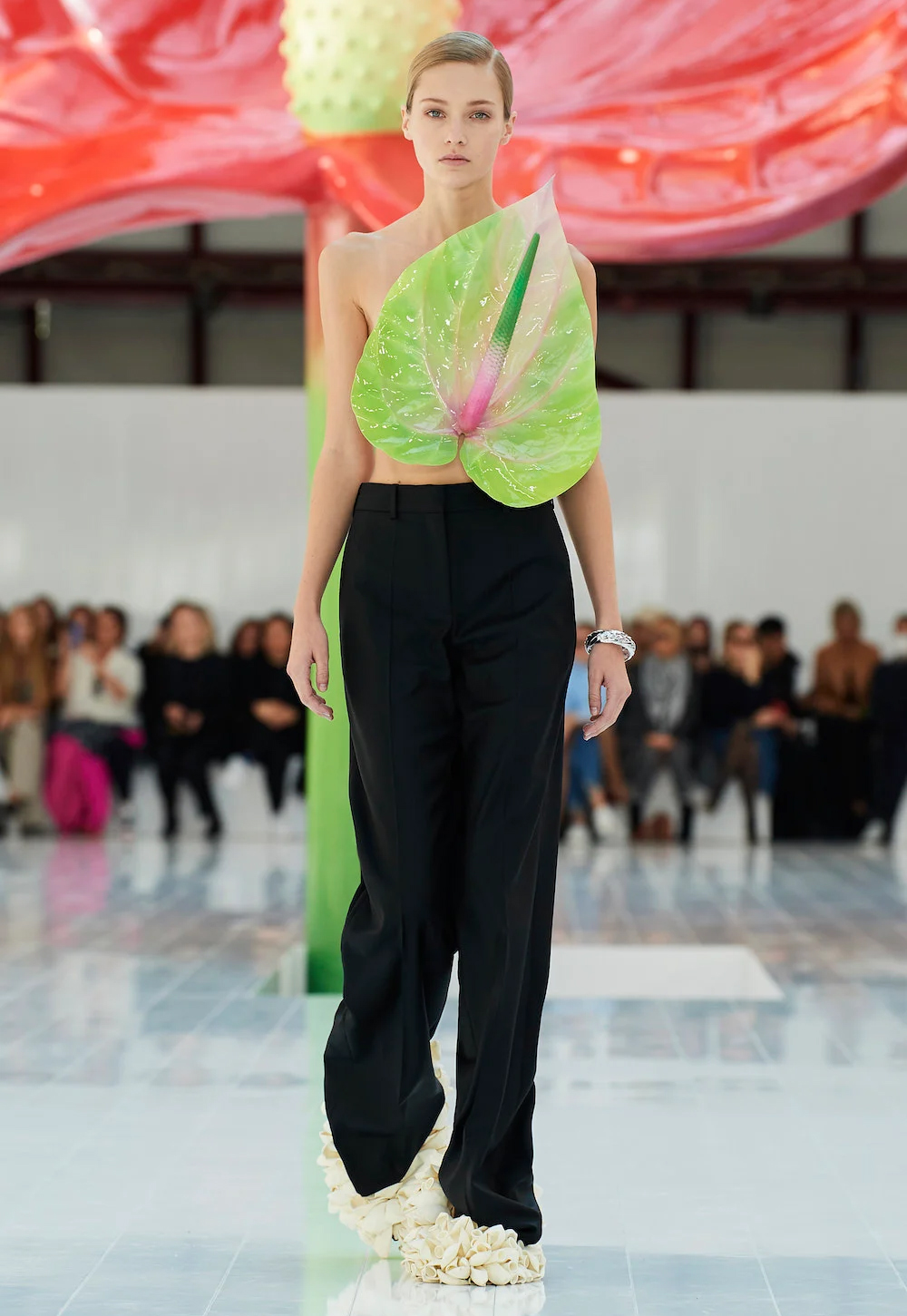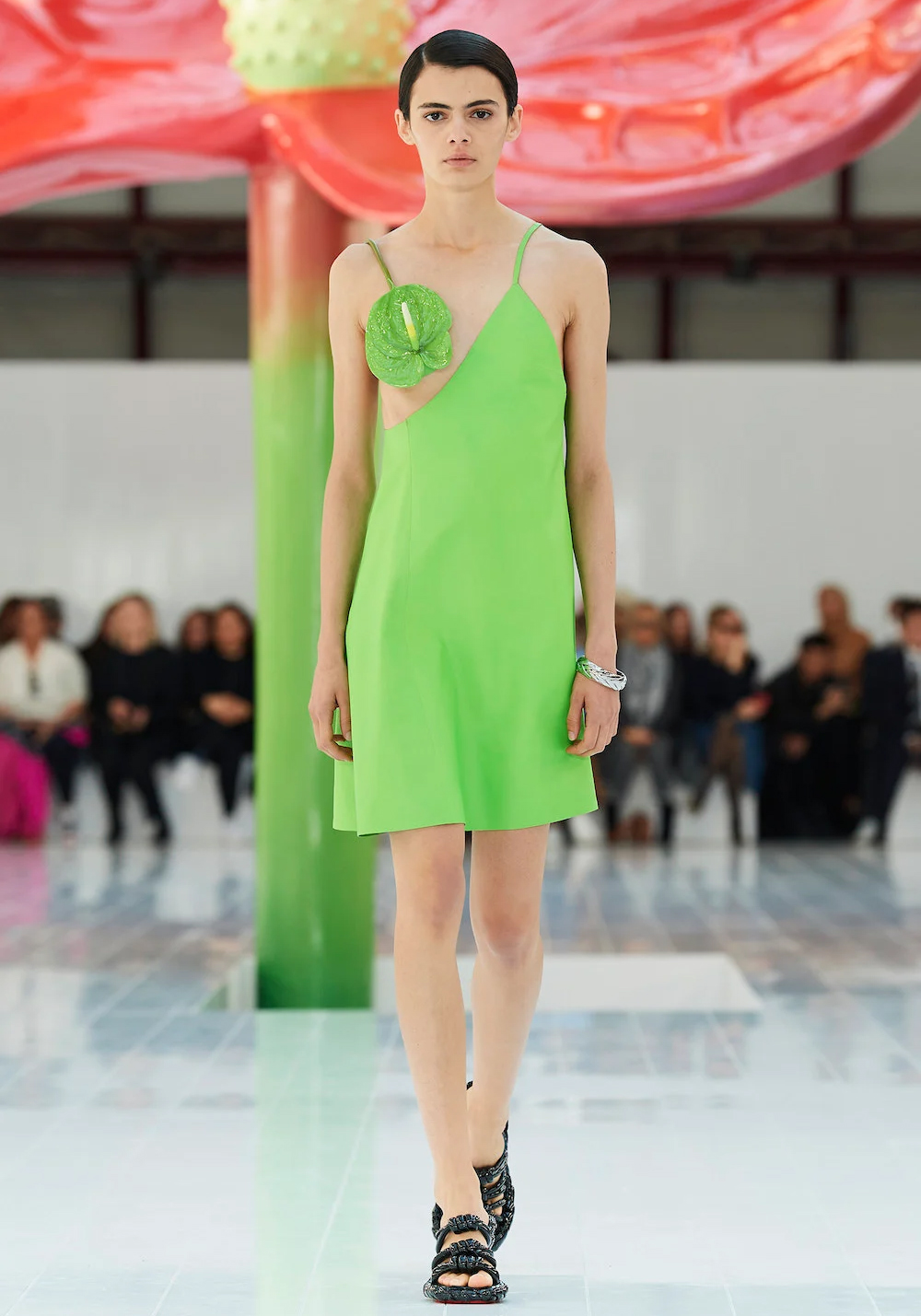 I recently brought up my love for Loewe's SS23 collection, shown at Paris Fashion Week last week, to a friend who works in fashion, and she rightly remarked, "but aren't anthuriums kinda over?" Why yes they are, and yet I actually gasped when I saw these pieces, which I would totally wear if they had a bit more, ya know, actual body coverage. Funny enough, only after I read the  recap on Vogue did I understand why I may have gravitated towards them — in his show notes, Jonathan Anderson called the flower "a product of nature that looks like an object of design and [was] treated as such."