10.12.22
Jacqueline Sullivan's Tribeca Gallery Breathes New Life Into the NYC Design Scene
Gertrude Stein's experimental text Tender Buttons is more than a hundred years old and yet it still surprises. In the book's three sections — Objects, Food, and Rooms — Stein evokes an eclectic domestic scene that it is at once cozy and weird, making ordinary things, and language itself, strange, beguiling, and new. It's what New York gallerist Jacqueline Sullivan is also after in her inaugural exhibition: working to reframe and refresh objects and the ways we live with them. At the end of last month, Sullivan opened her eponymous space in Tribeca, curating collectible design and decorative art in a welcoming loft designed by Nick Poe. Her first collection, "Substance in a Cushion," derives its name and, arguably, its aesthetic and approach, from Stein's 1914 classic. Take the dual meaning in the word "substance": there's the materiality of an object and the physical space it occupies, as well as the significance of that object, its effect on those of us who come in contact with it.
For her launch, Sullivan commissioned limited editions from contemporary designers to place alongside antiques like an ebonized cabinet and screen from the nineteenth century, a pair of late 17th-century chairs, as well as iconic 20th-century Italian designs, like the AEO canvas chairs by Archizoom for Cassina, Cini Boeri table lamps from the '70s, a stained maple dining table by Giovanni Offredi for Saporiti, and a vintage lamp from Gaetano Pesce, in addition to his 2002 dramatic Queen of Nobody chair.
New works include colorful and textural decorative chair coverings from Kristin Dickson-Okuda, of the LA concept space Iko Iko and clothing line Rowena Sartin; they're like ceremonial garments to dress up and transform an everyday piece of furniture (although in this case, that furniture is a set of William Morris chairs sourced by antiques specialist Abel Sloane, whom Sullivan worked with on a consulting basis, along with Sloane's partner Ruby Woodhouse). Philadelphia artist Jordan McDonald has reworked the traditional tulipiere (tulip holder) – typically ornate, hand-painted Delftware dating back to the seventeenth century and the Dutch craze for tulips. But McDonald's vases, flower bricks as he calls them, are formally inspired by the stoves, masonry, and tiles of American ceramics factories.
Speaking of ceramics, we've long been fans of Natalie Weinberger's work, and here she ventures for the first time into working with glass, casting it in the same kiln she uses for clay, and creating sconces with a floral shape. Drawing on a history of using paper as vessels for lighting, from traditional paper lanterns to Noguchi's Akari light sculptures, Christian Hammer Juhl and Jade Chan have made a series of waxed paper lamps that are stitched and stacked into illuminated columns. Delicate clear glass pitchers, jugs, and incense holders by Milan-based designer Valentina Cameranesi are both ornamental and functional. And, finally, 10 handwoven textiles by Paris-based Grace Atkinson of Decima are Atkinson's response to the odd warmth of Stein's writing, inspired by a particular line in Tender Buttons: "The change of color is likely and a difference a very little difference is prepared." Checked and striped and thoroughly woolly, they're as visually captivating as they are tactile.
Sullivan is centering her gallery around small, concept-driven collections like "Substance in a Cushion," which is on view through November 26.
INSTALLATION PHOTOS BY WILLIAM JESS LAIRD / PRODUCT PHOTOS BY DAN MCMAHON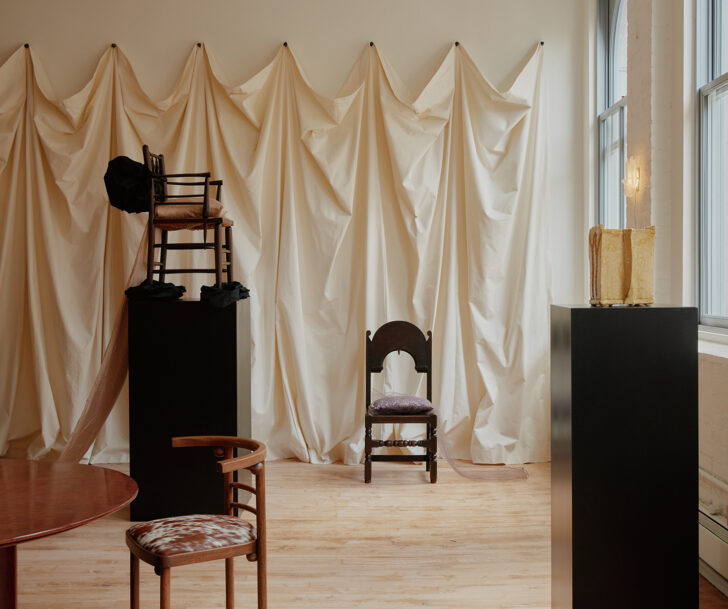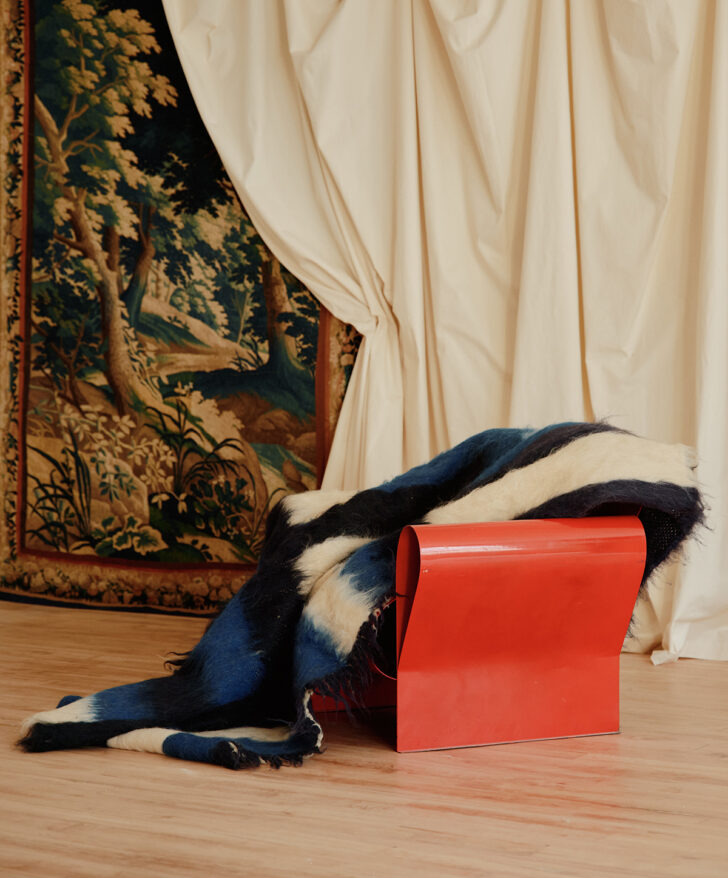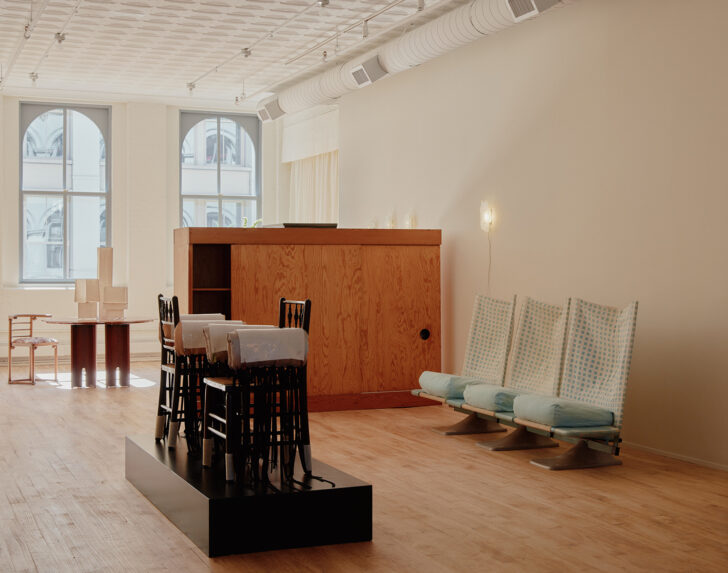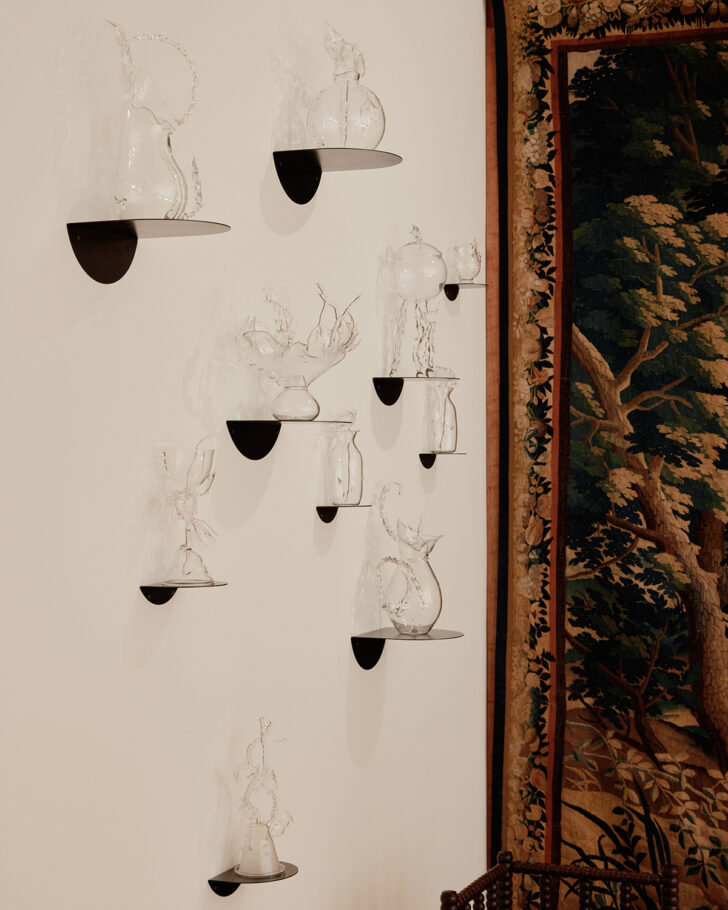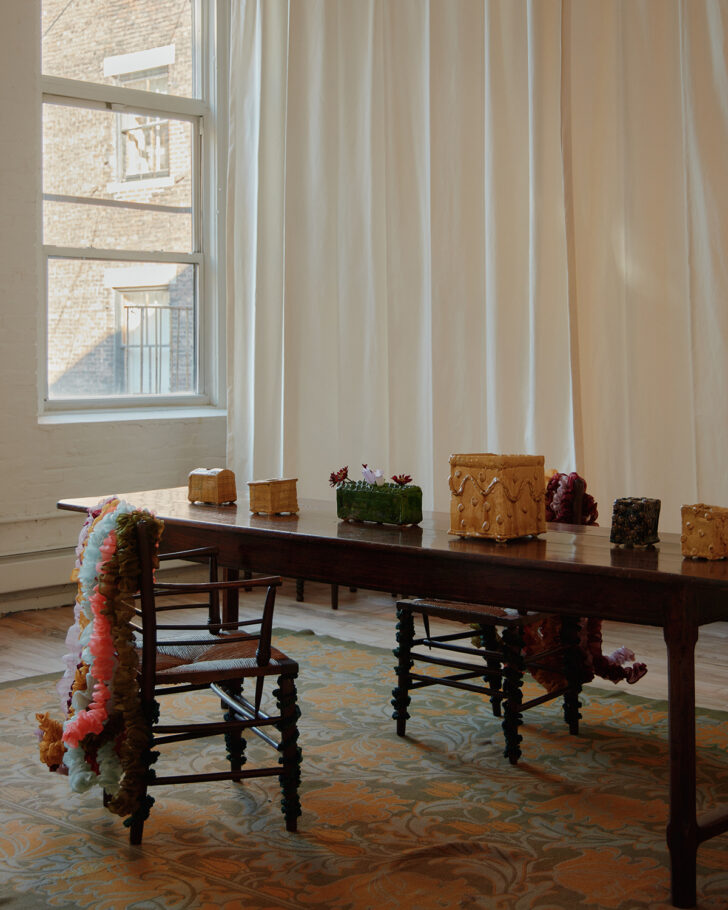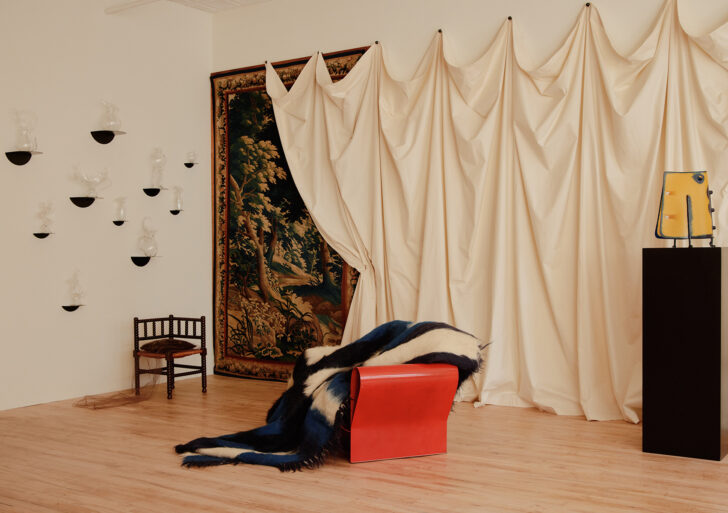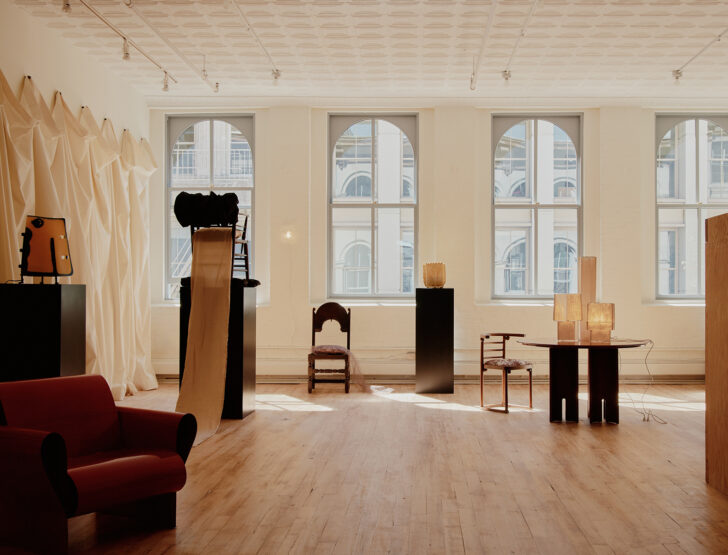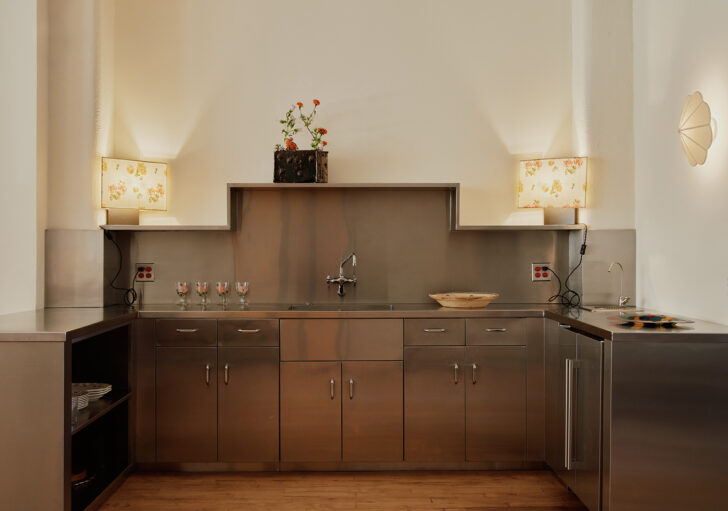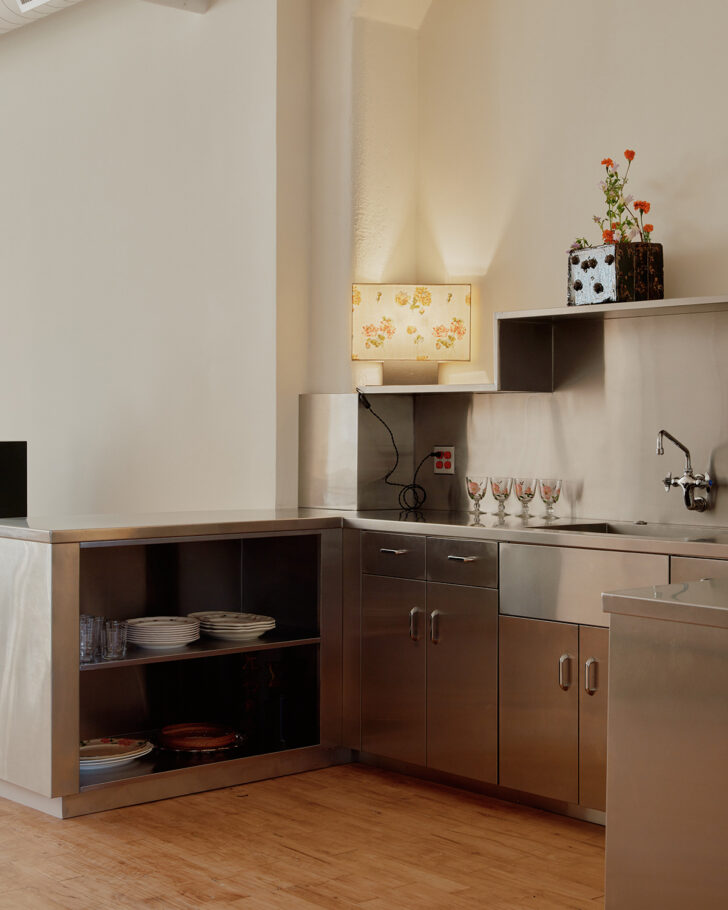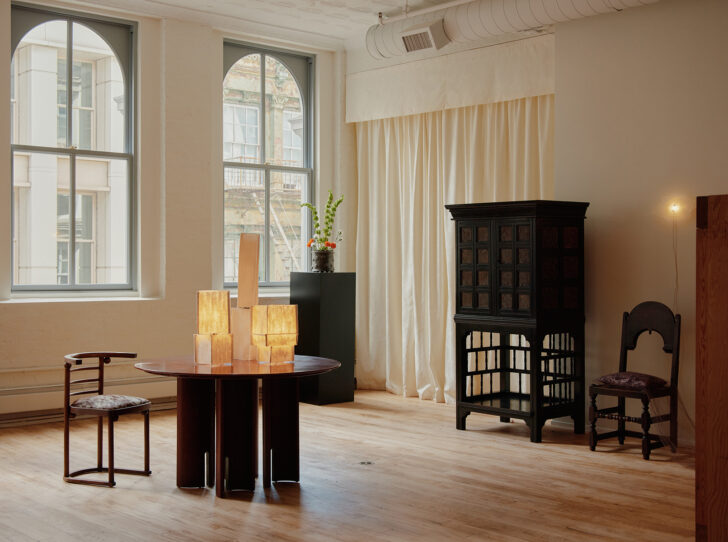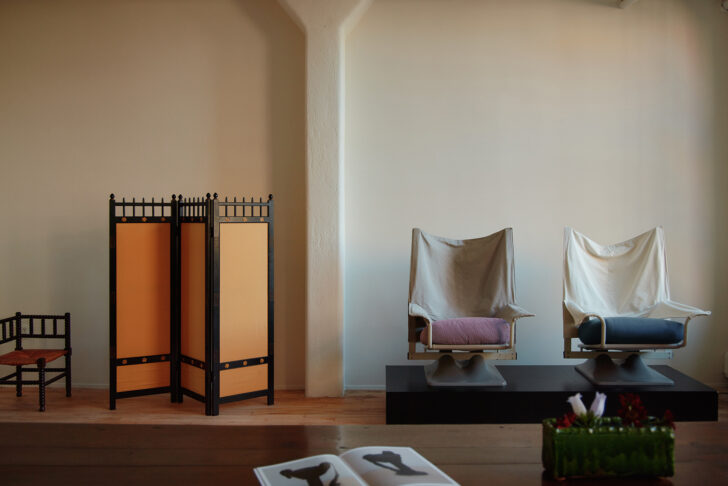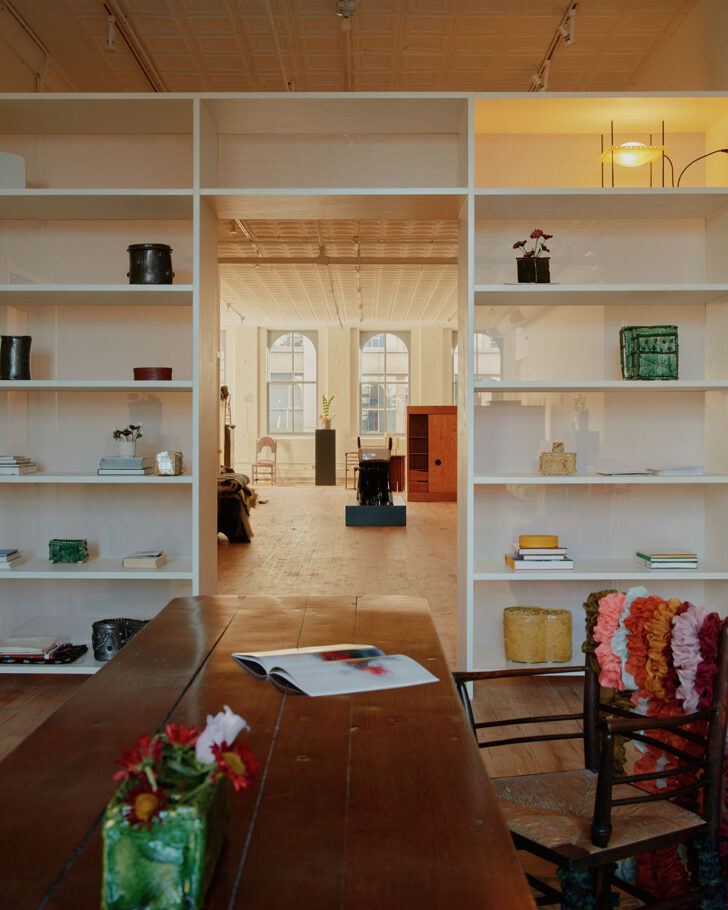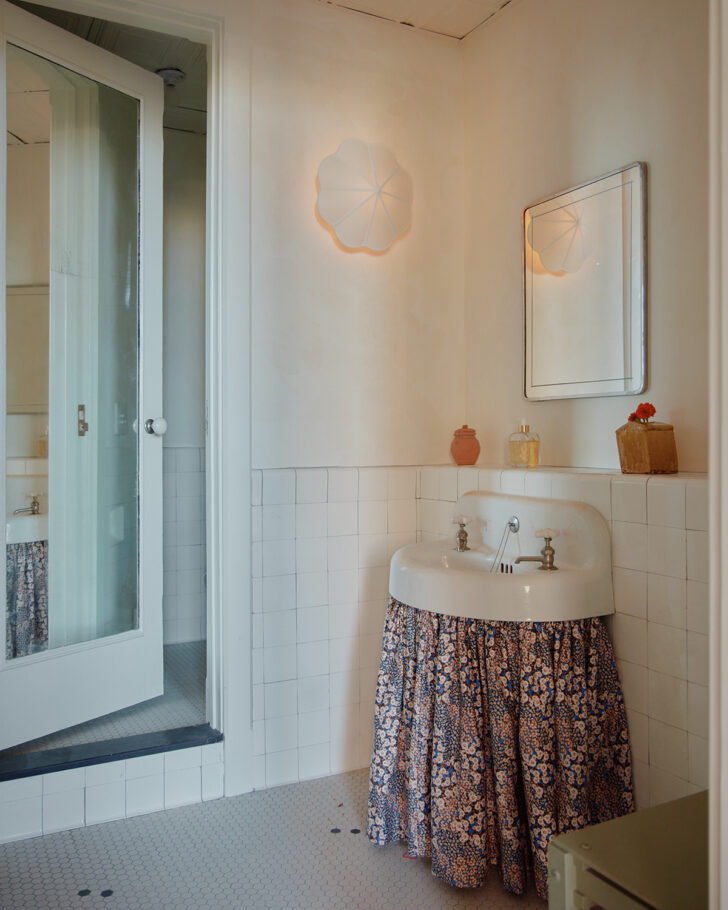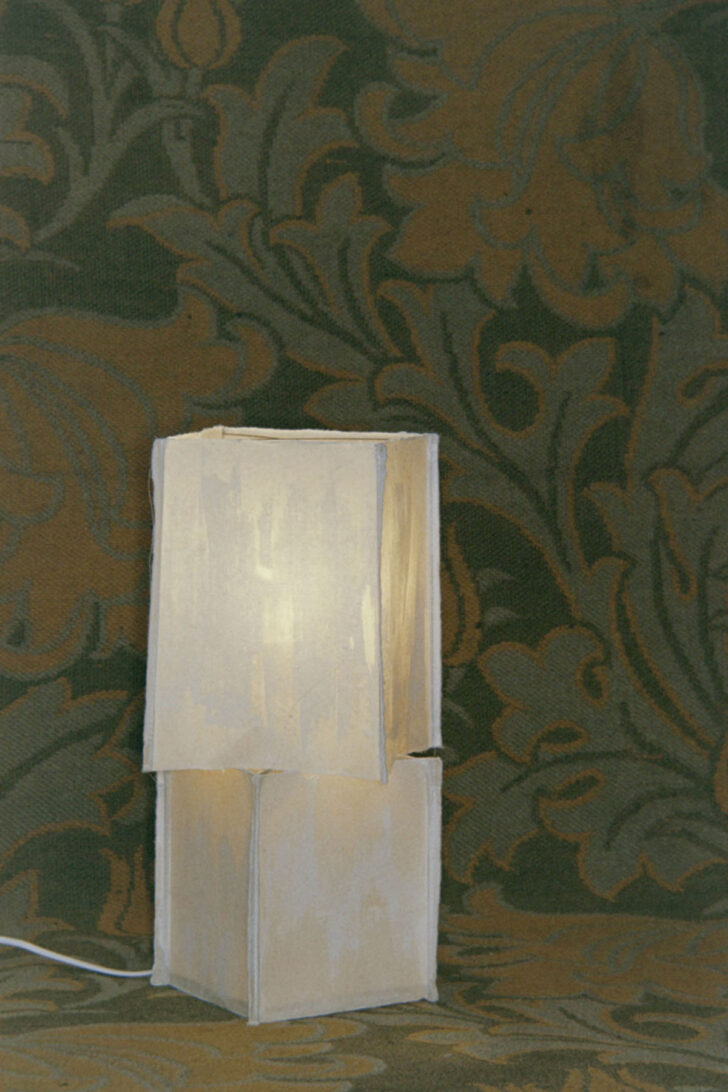 Christian + Jade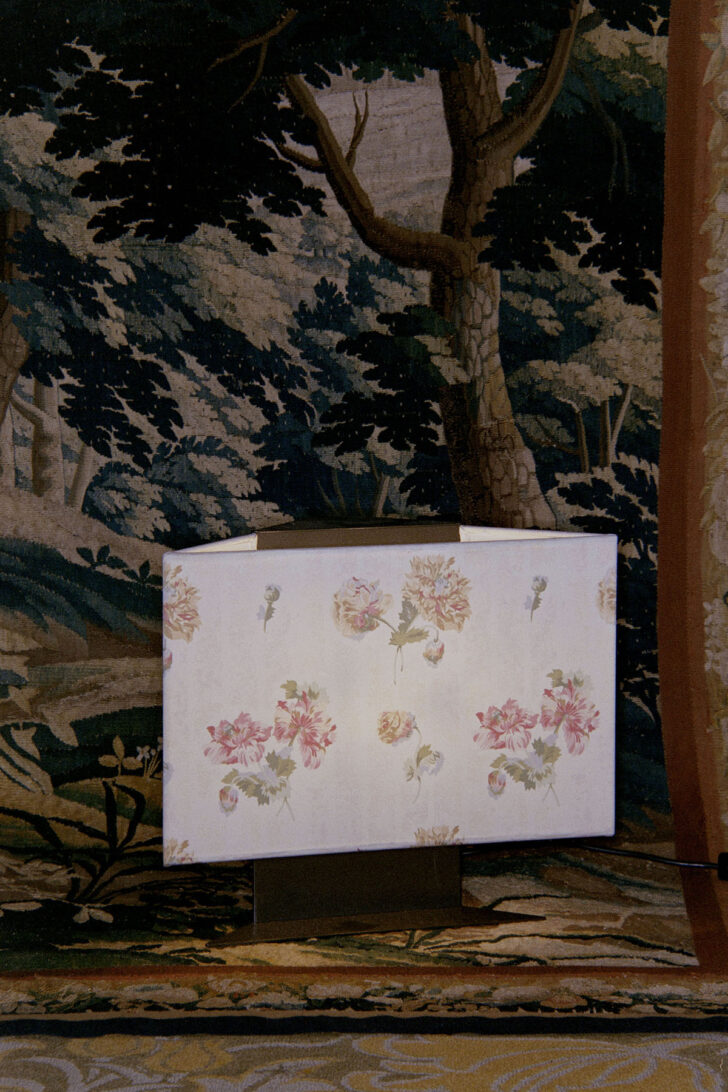 Cini Boeri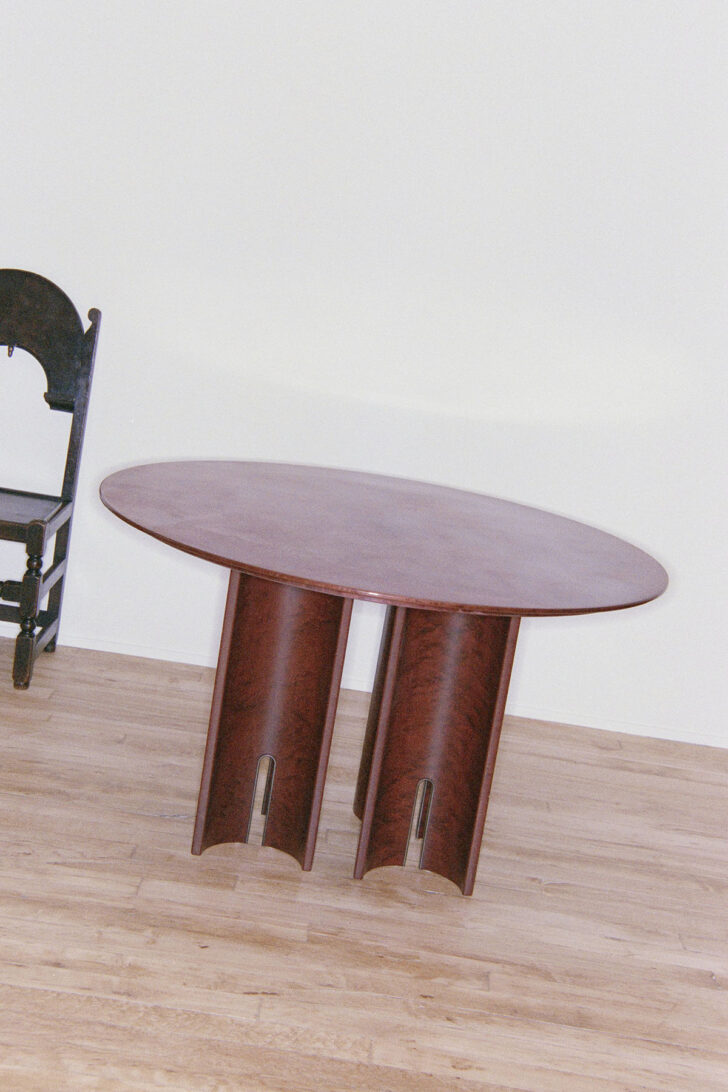 Giovanni Offredi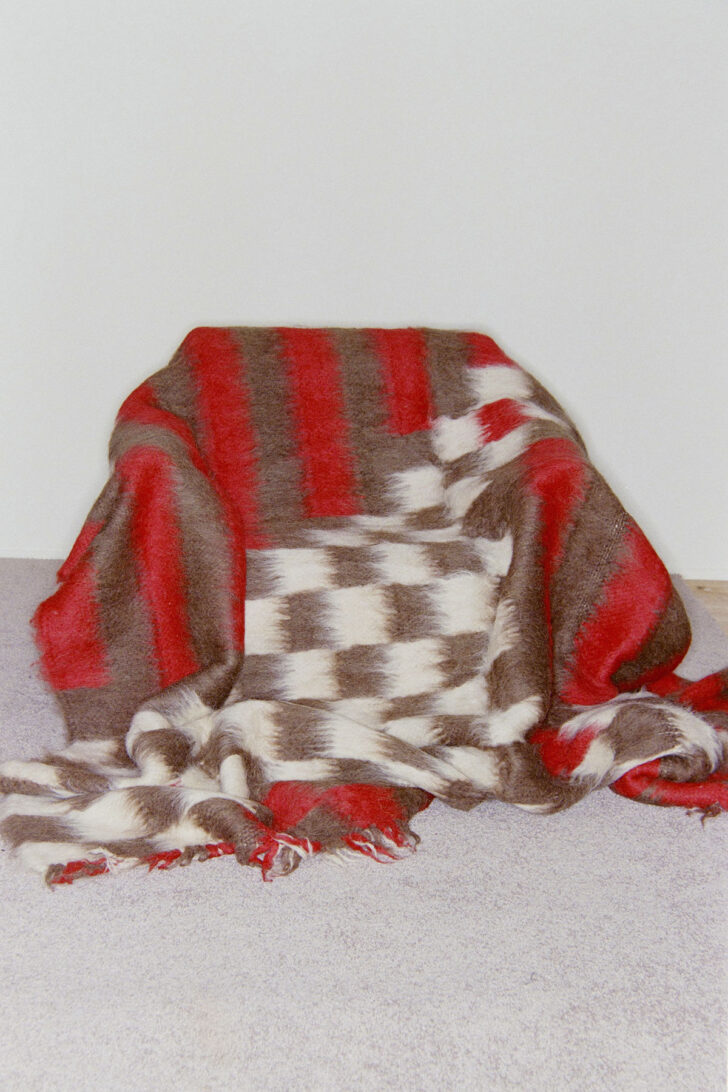 Grace Atkinson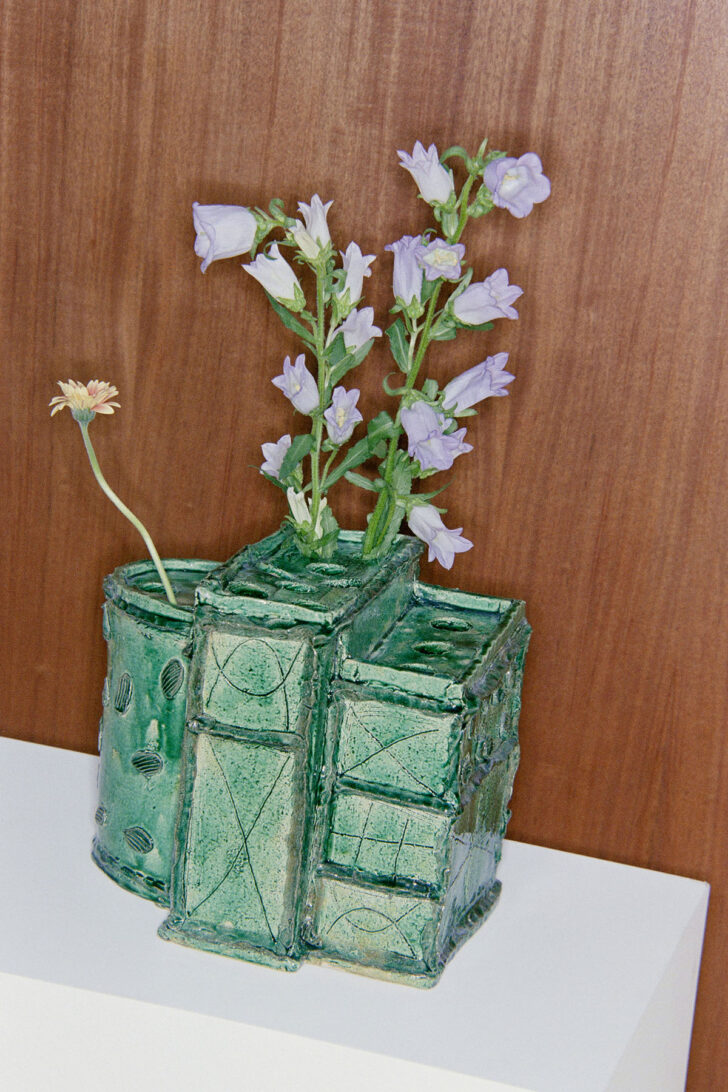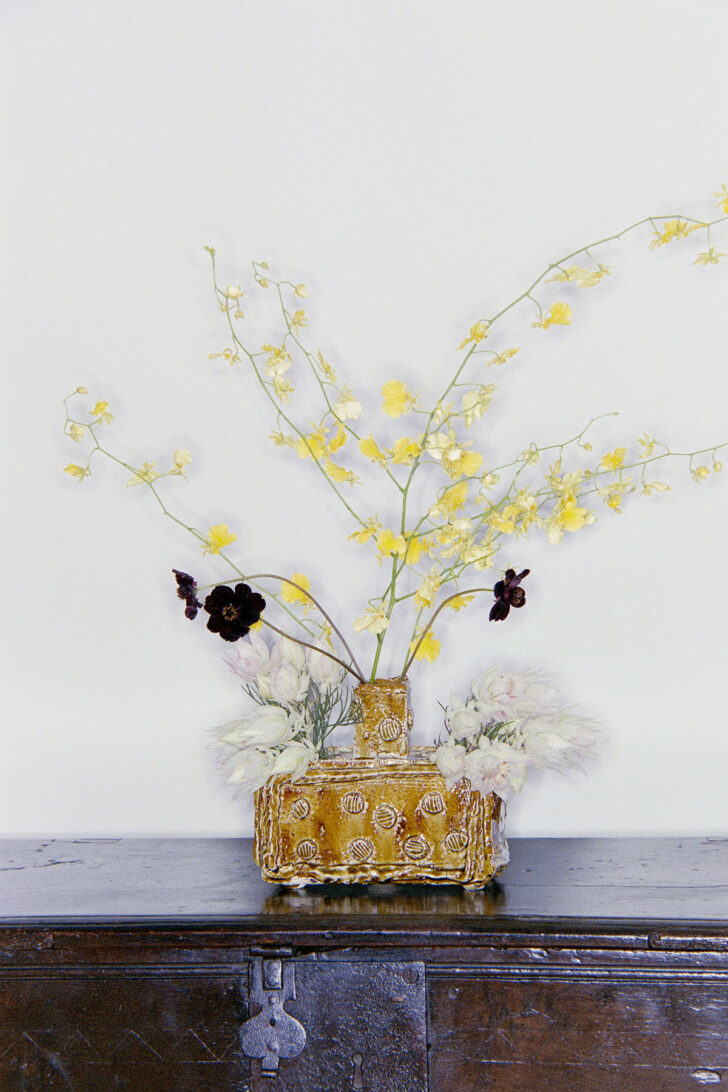 Jordan McDonald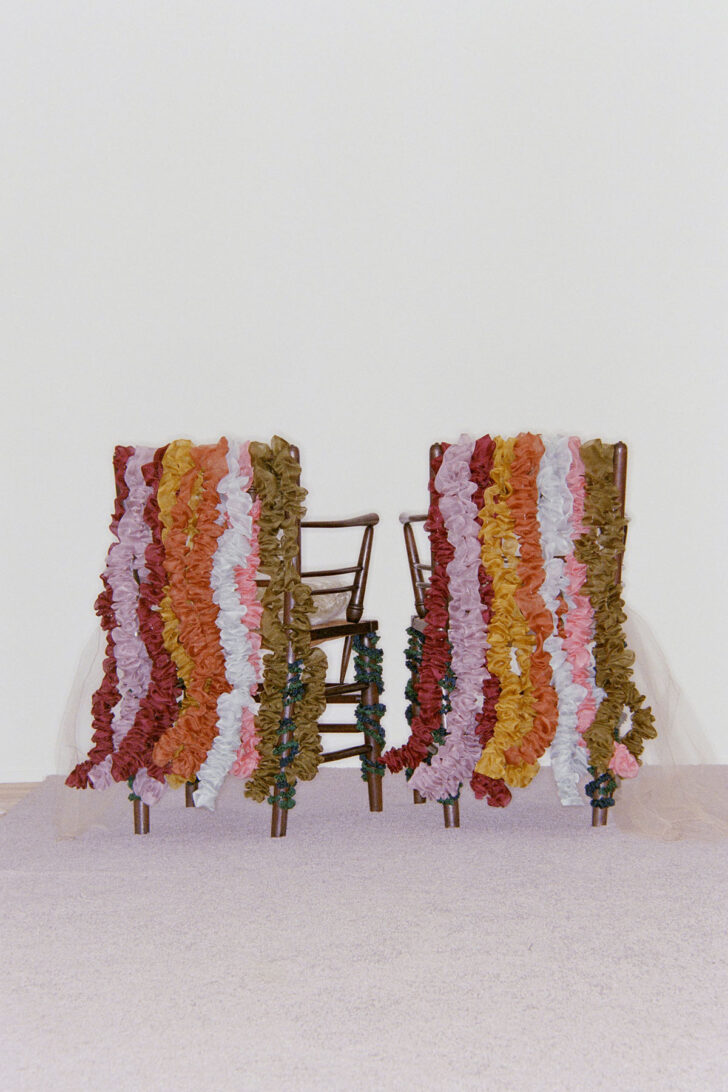 Kristin Dickson-Okuda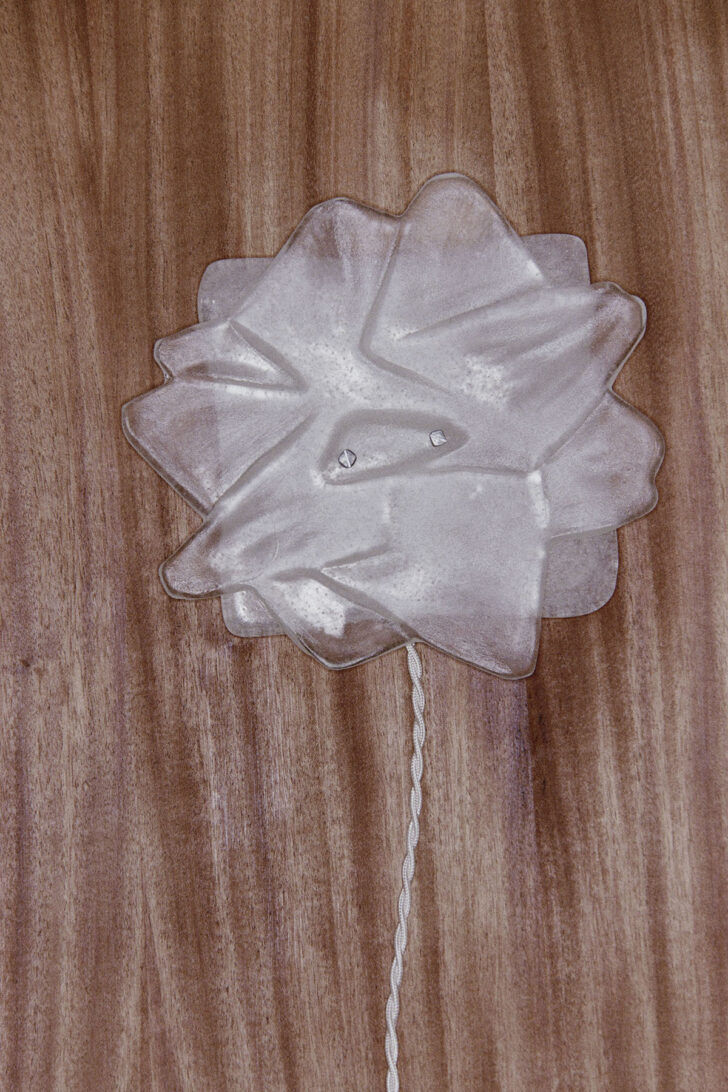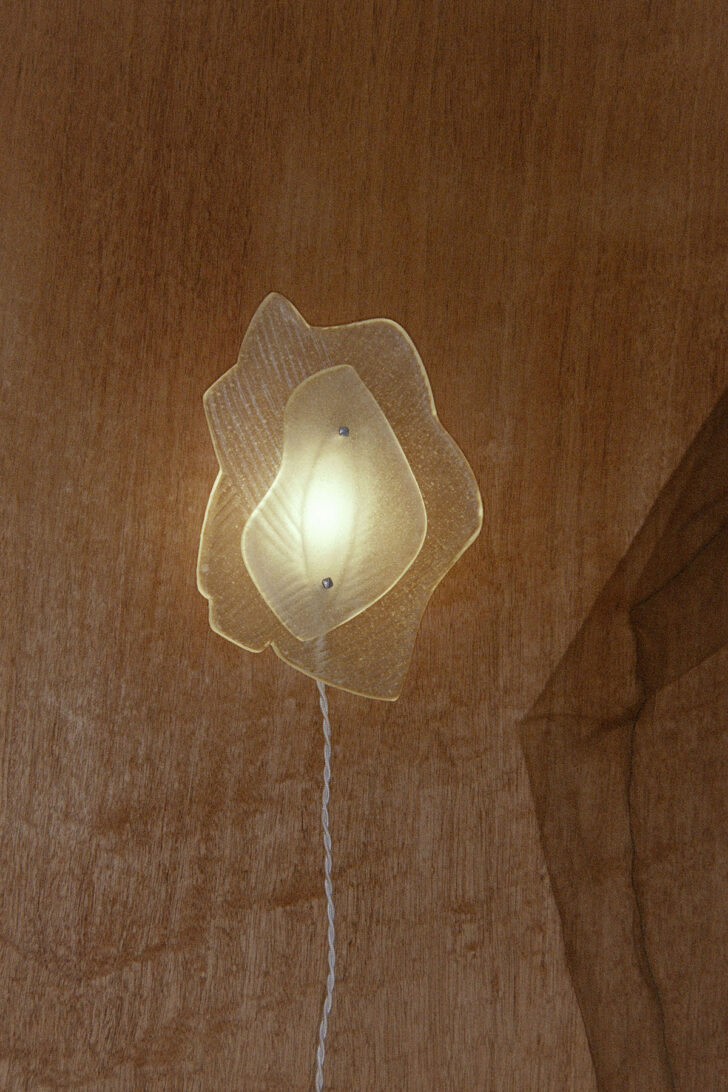 Natalie Weinberger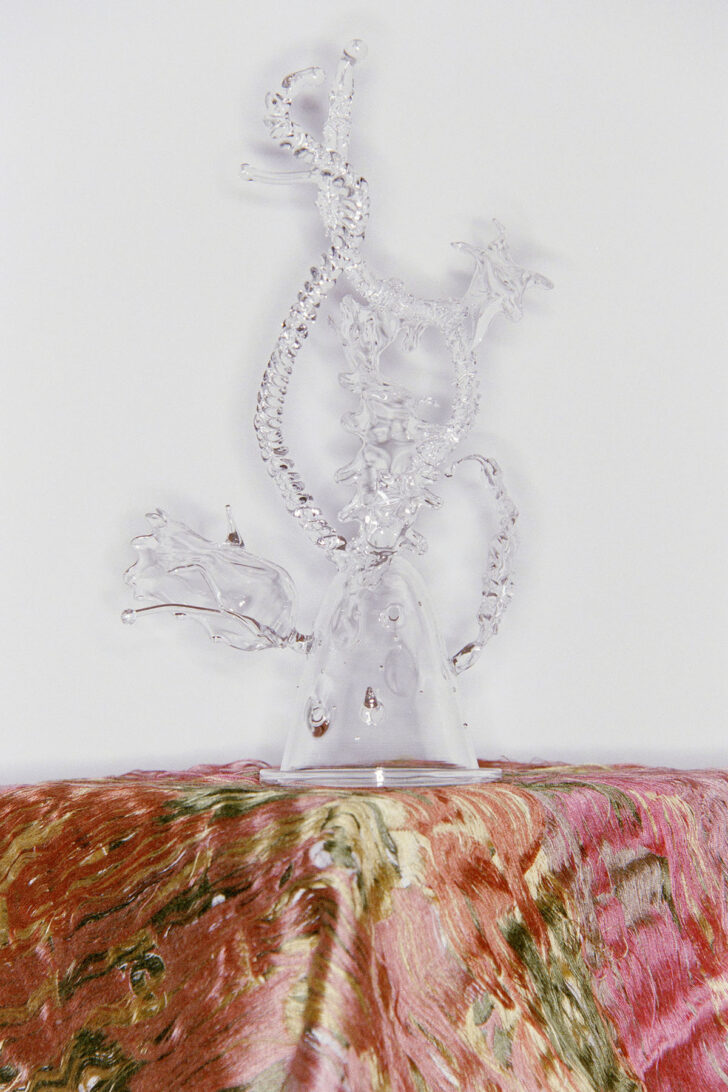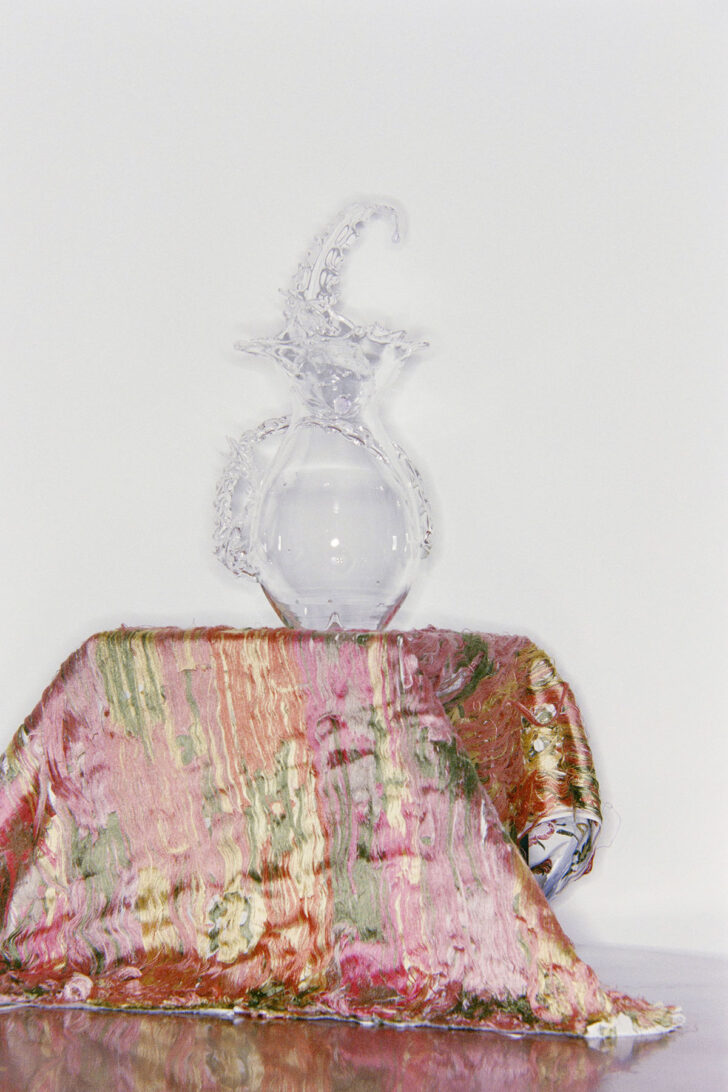 Valentina Cameranesi