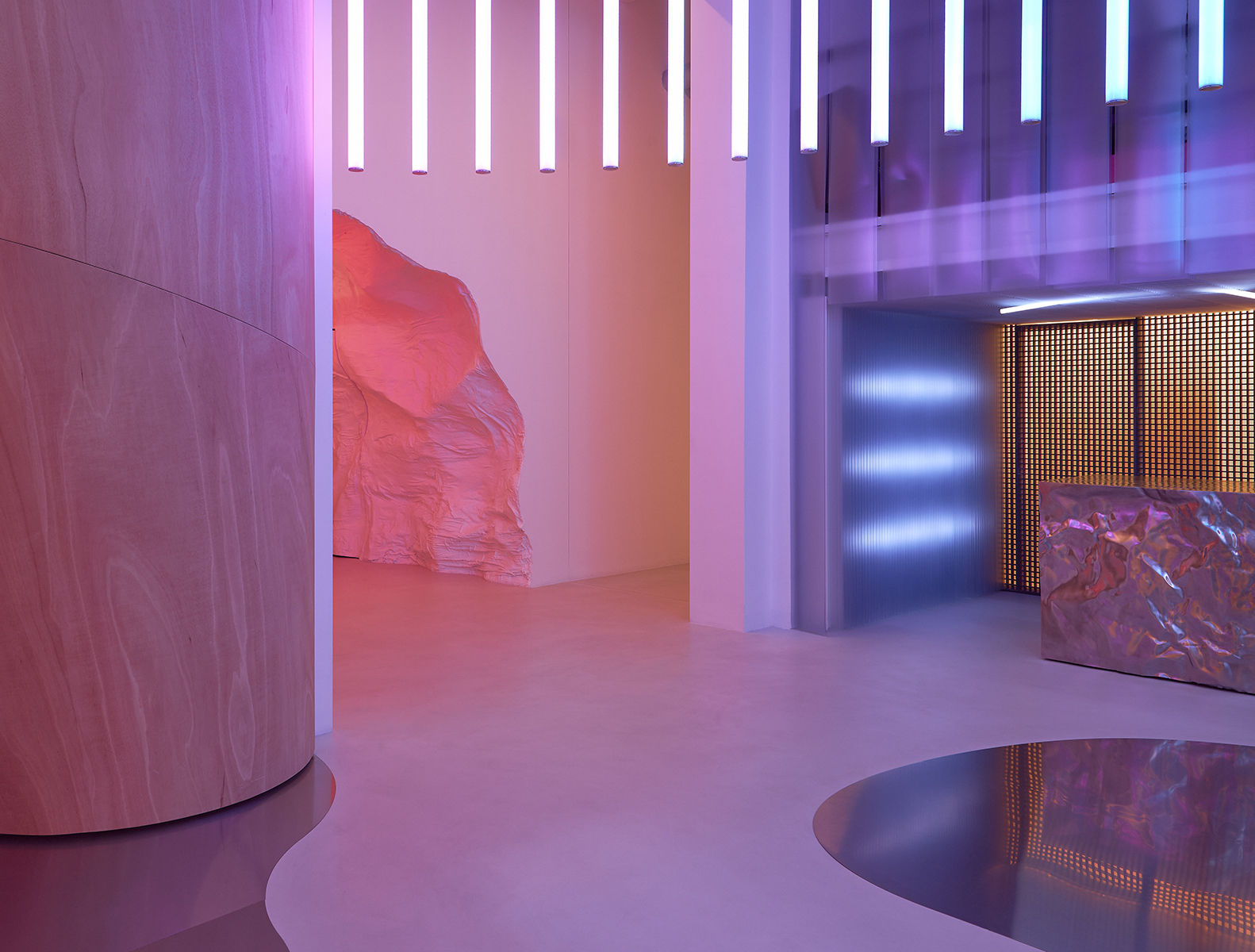 A weekly Saturday recap to share with you our favorite links, discoveries, exhibitions, and more from the past seven days. This week: a gorgeous Helsinki apartment renovation by the queen of minimalism, Katie Lockhart; a portraiture exhibition with no faces; and a showroom whose ethos is "cave-meets-club."
Exhibitions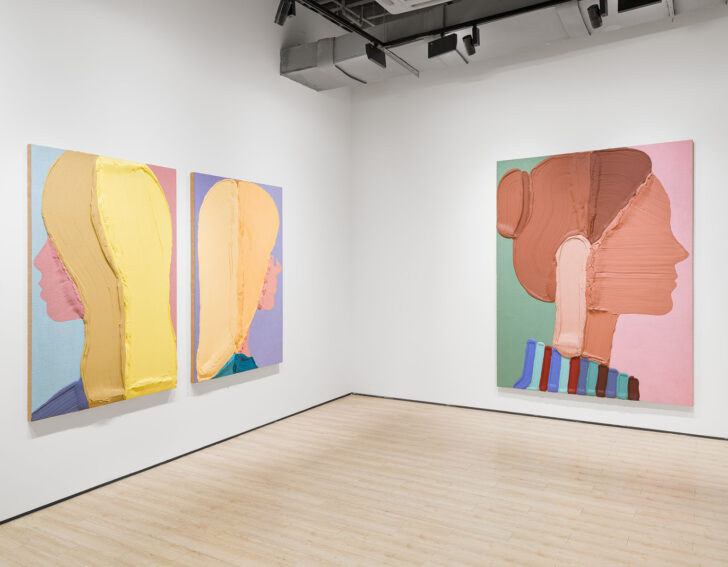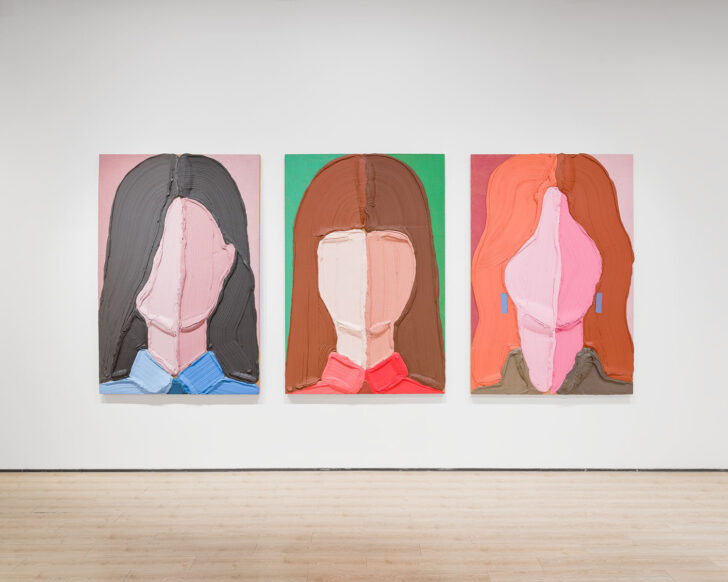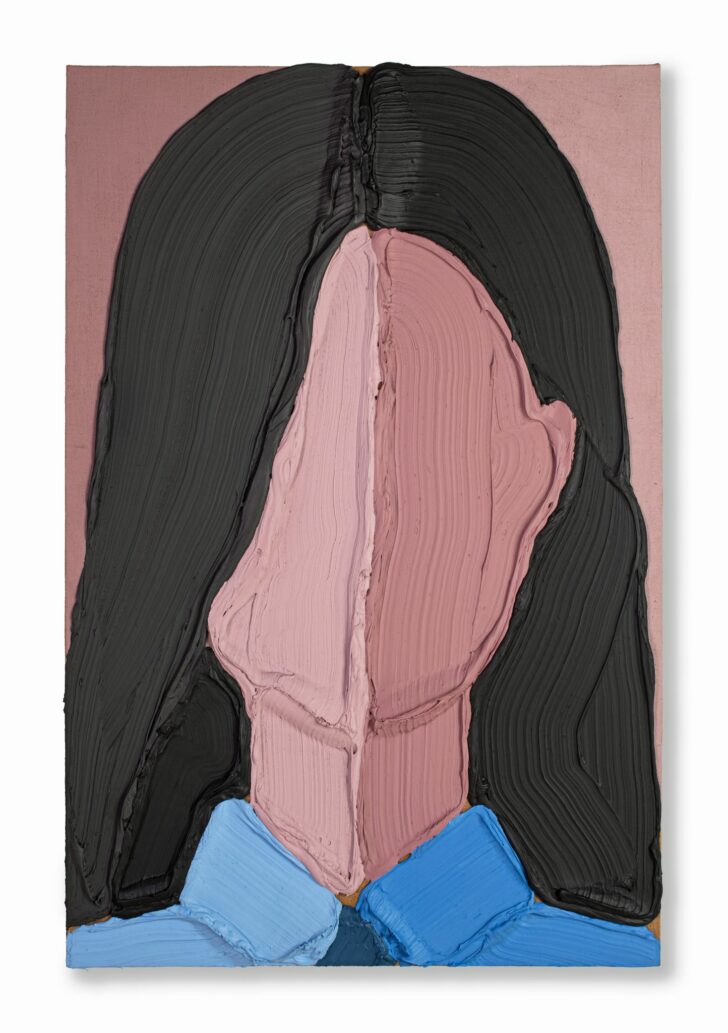 Closing today at Almine Rech in Shanghai is an exhibition of paintings by José Lerma in which "the clotted slabs of acrylic" "loaded onto each canvas counters the scant number of brushstrokes: only three to ten per piece." Though based on specific people, each portrait has had its features erased so as to become virtually unrecognizable, as if someone had applied thick strokes of paint onto the Alex Katz paintings currently lining the Guggenheim.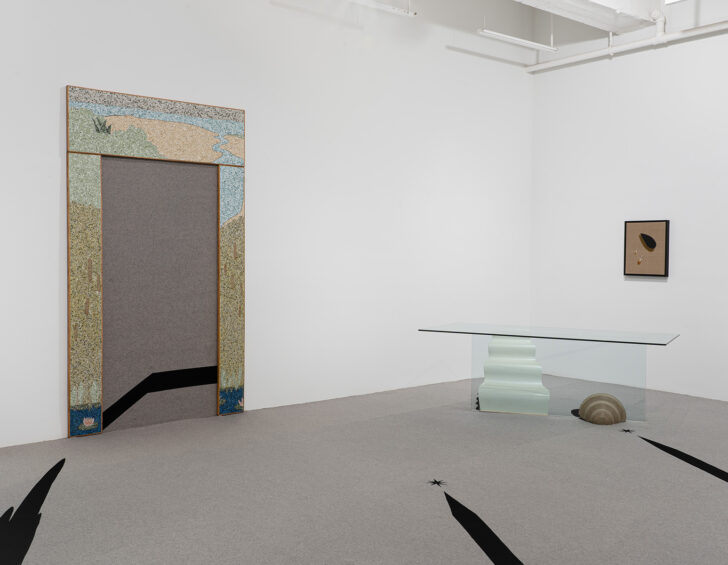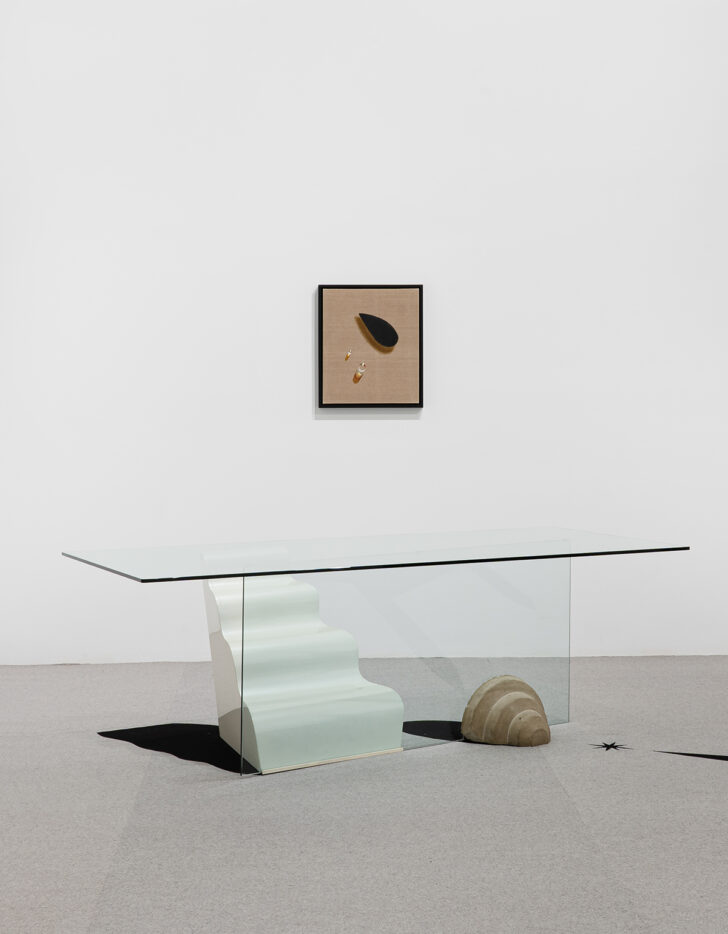 On view at Tina Kim Gallery in New York is an exhibition of art and design curated by Charlap Hyman & Herrero. Called "House for the Inhabitant Who Refused to Participate," the exhibition title is an homage to a project of the same name by architect John Hejduk — "a trio of structures illustrating his proposition that humanity is trapped in the compressed, flattened realm of the moment." In the exhibition, the two-dimensional shadow of a house stretches across the gallery floor, but our favorite pieces are James Hong's 1981 Tropic of Cancer dining table made of glass, concrete, and lacquered wood, and a more recent piece by Ficus Interfaith: a door made of cement, pigment, marble, granite, glass, popcorn, brass, zinc, and oak.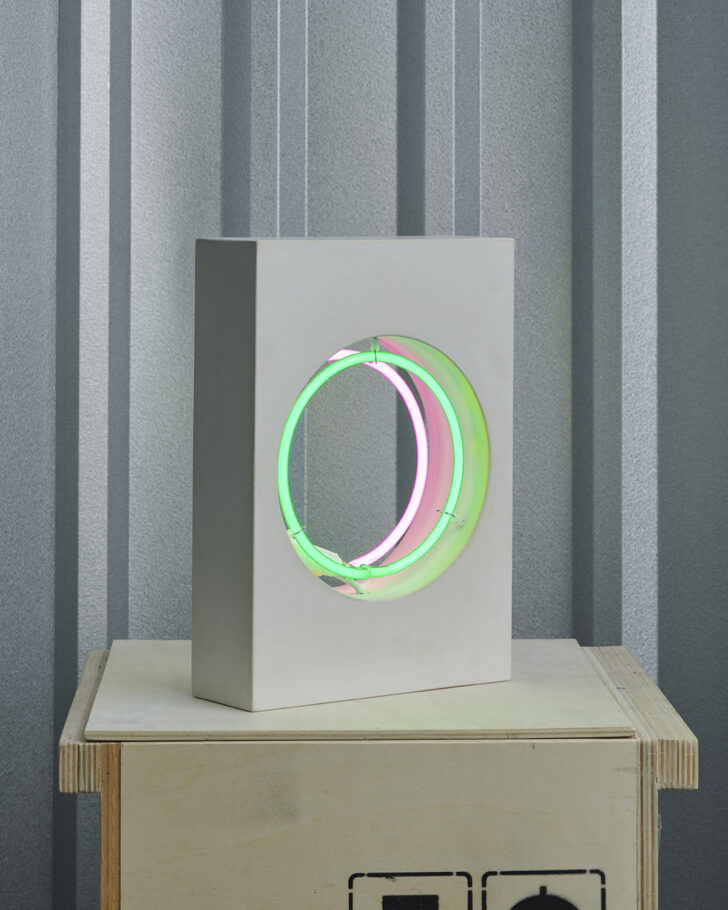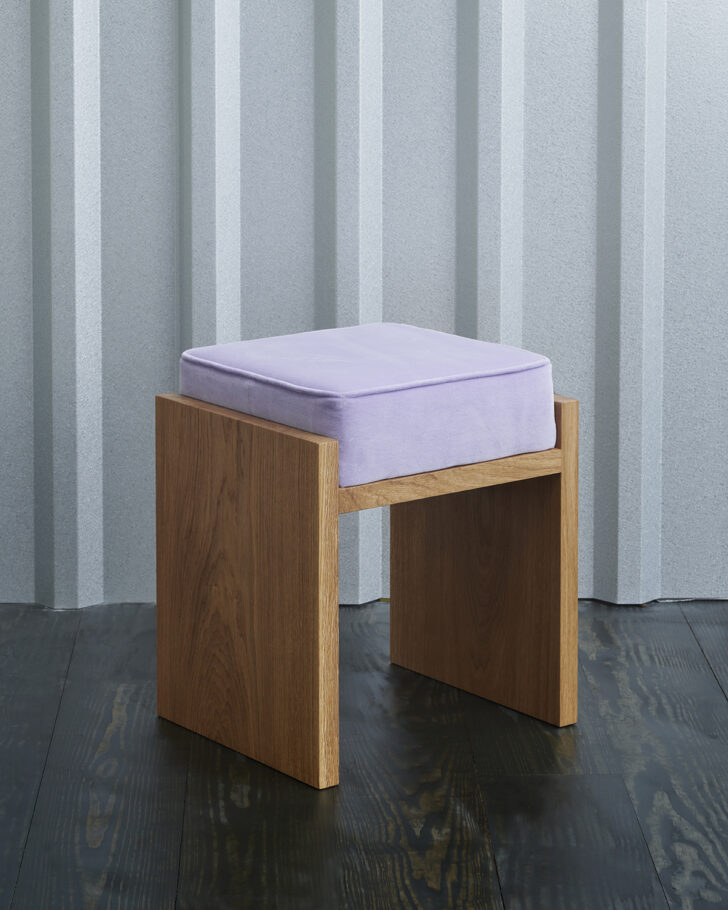 At Tableau in Copenhagen is "Tonality" by Birgitte Due Madsen, an exhibition that consists of three different
projects meditating on colors, materials, and techniques (also known as a collection!). Due Madsen's work is often centered around light as a function, and here a gypsum and resin light is at the center of the exhibition, with its pastel hues reflected in Due Madsen's soft seating.
Interiors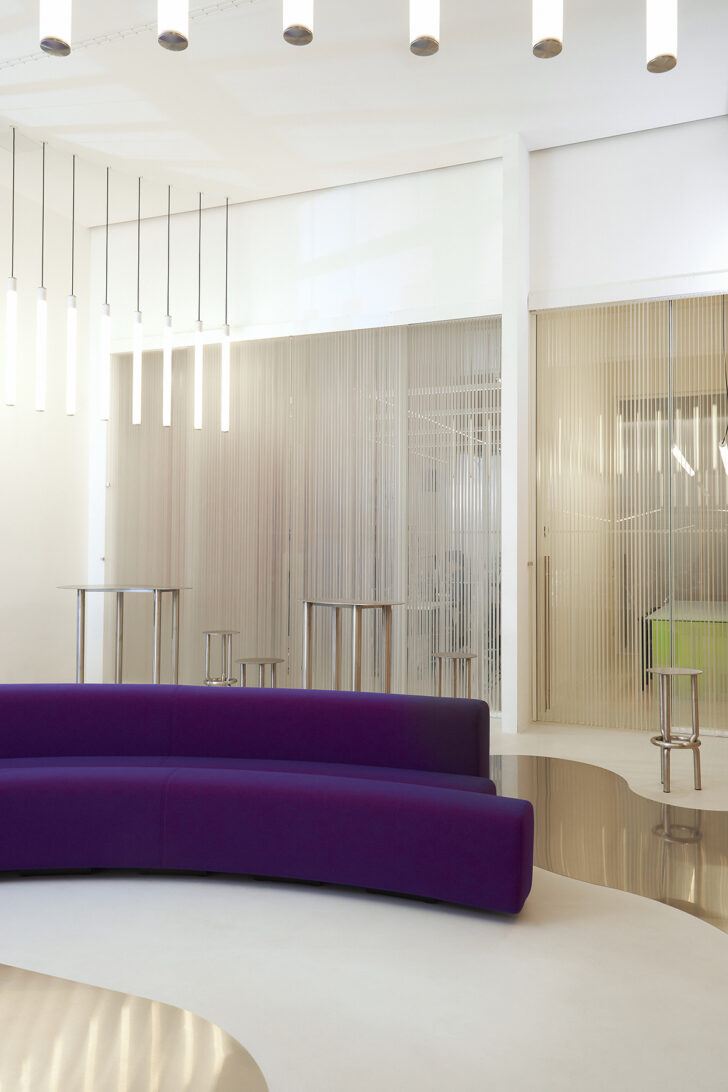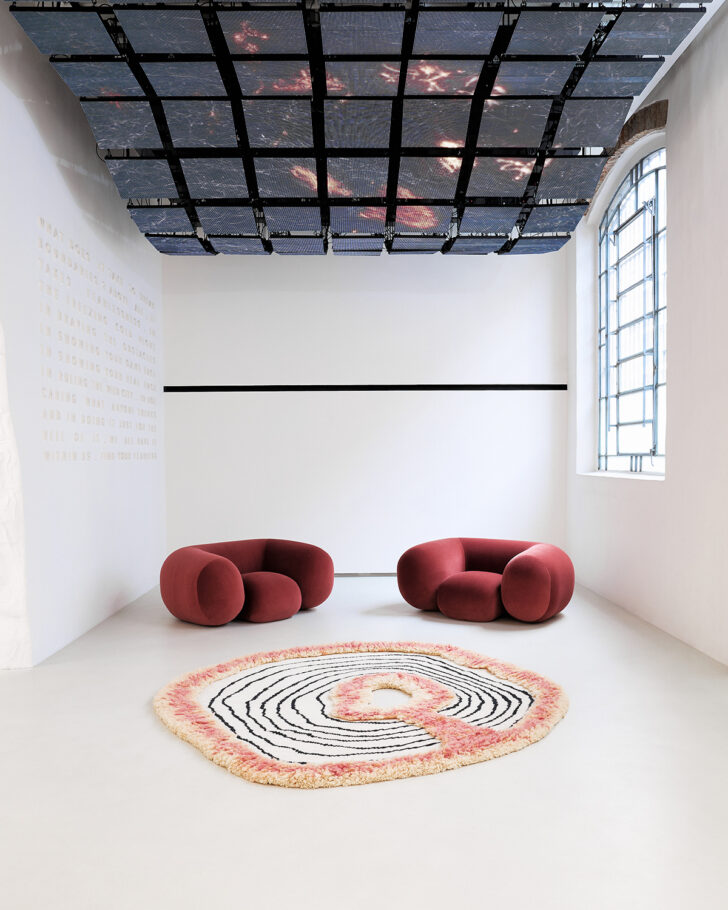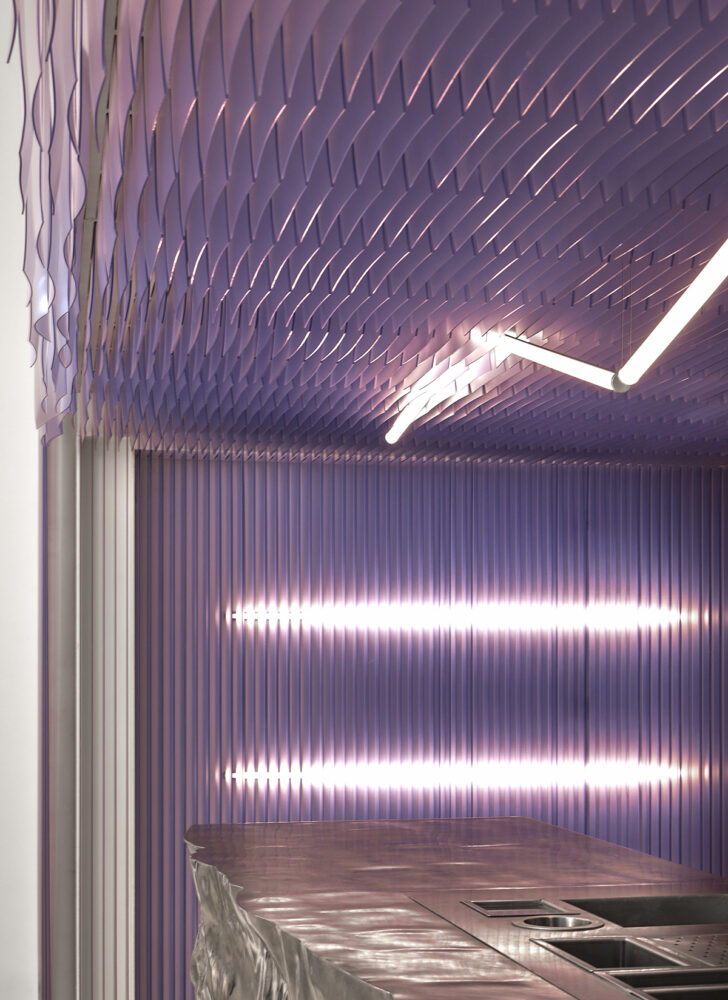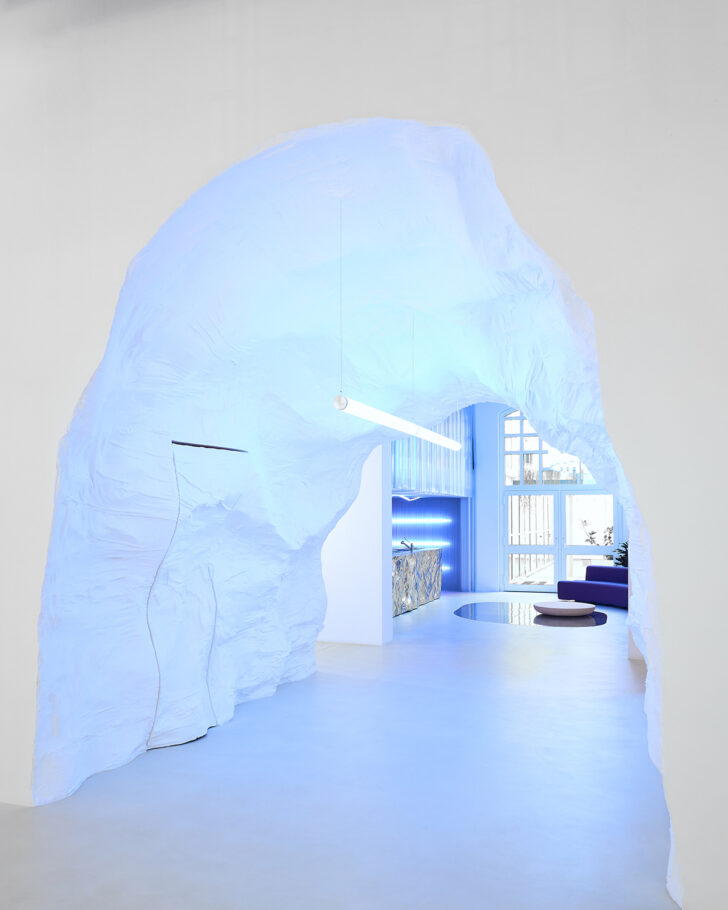 Recently opened in Milan is a showroom for the Canadian outerwear company Moose Knuckles, designed by Milan-based design firm CARA \ DAVIDE and creative agency Motel409. The showroom was inspired by the concept of "Neo-nature," which is, according to the brand, a blend of the vast, barren landscape of the Canadian Arctic tundra and the metropolitan, technological streetwear world — essentially cave meets club. Photos by Alecio Ferrari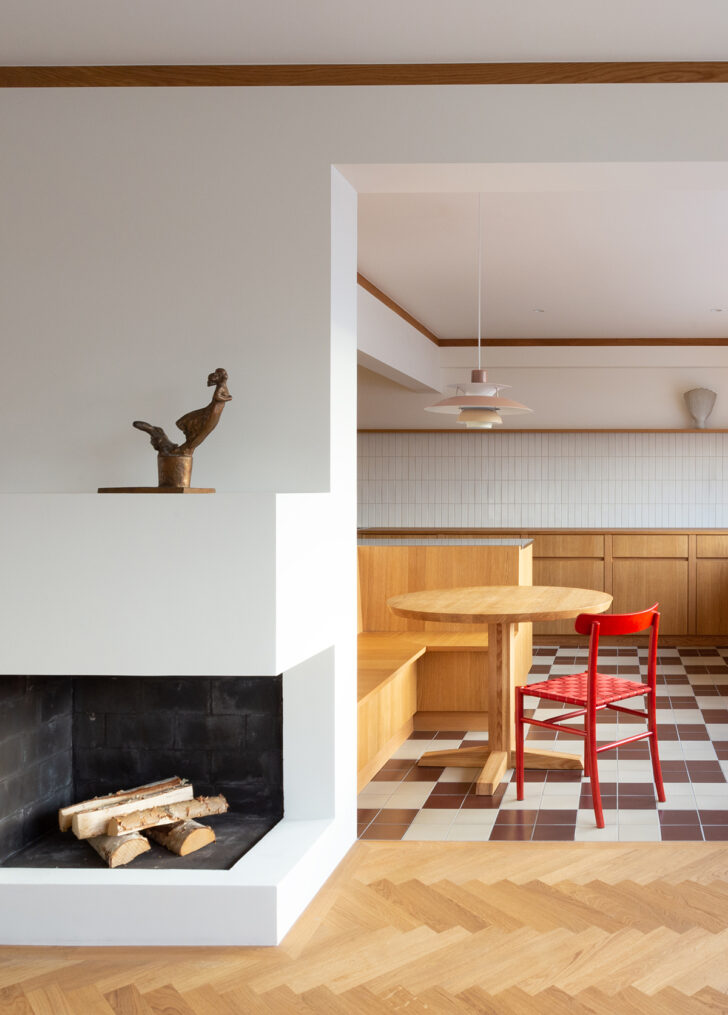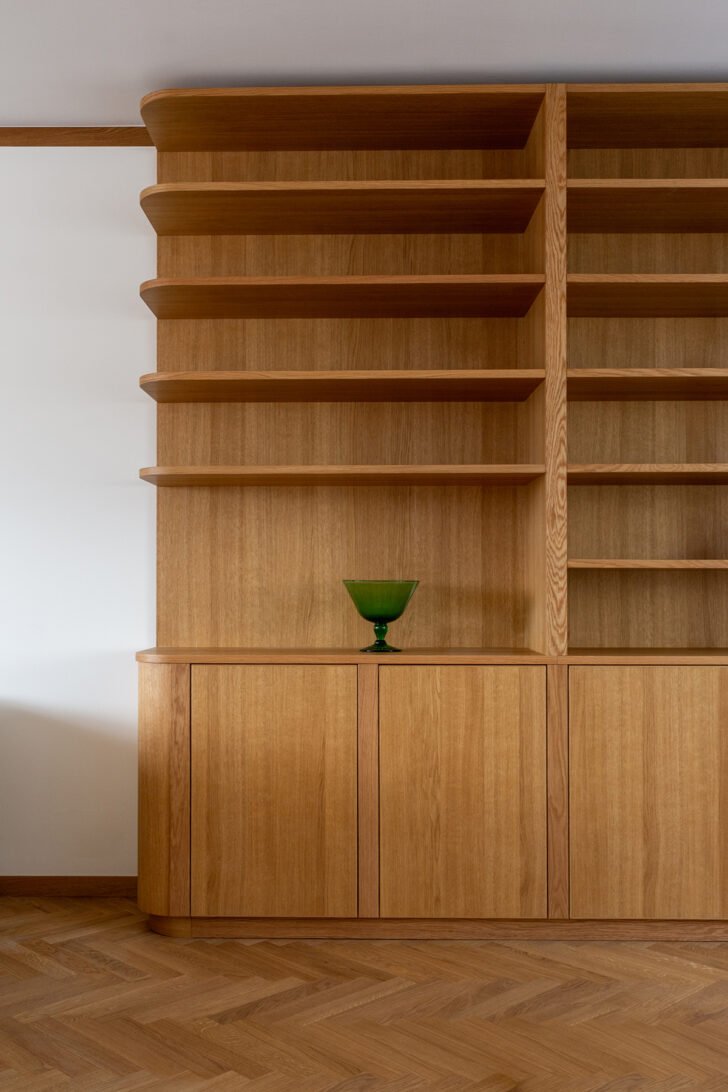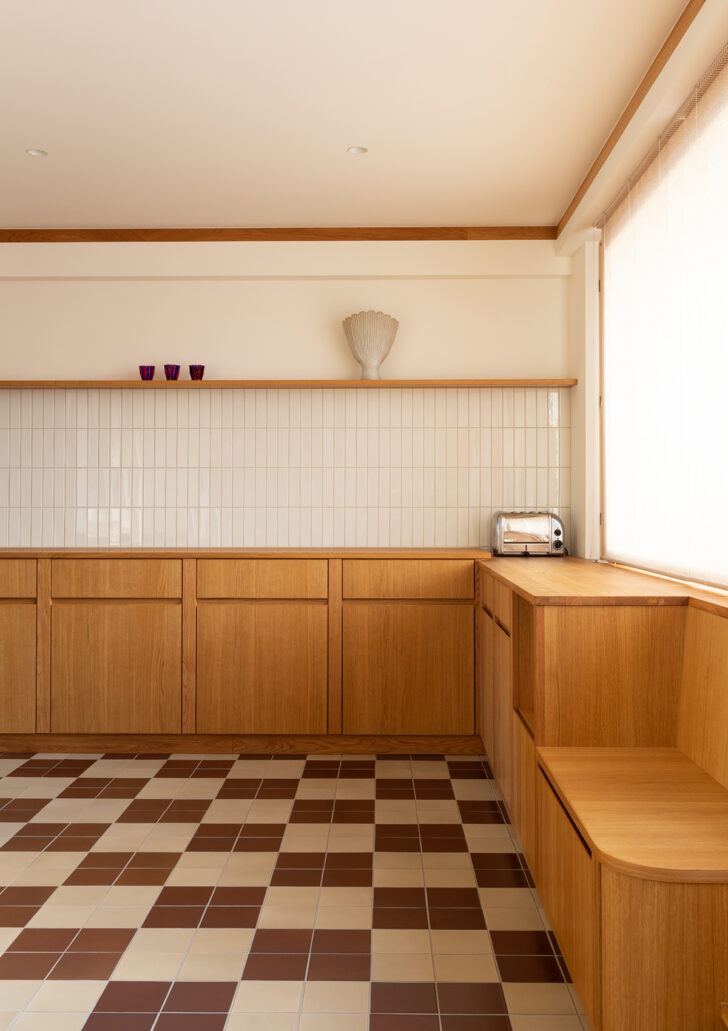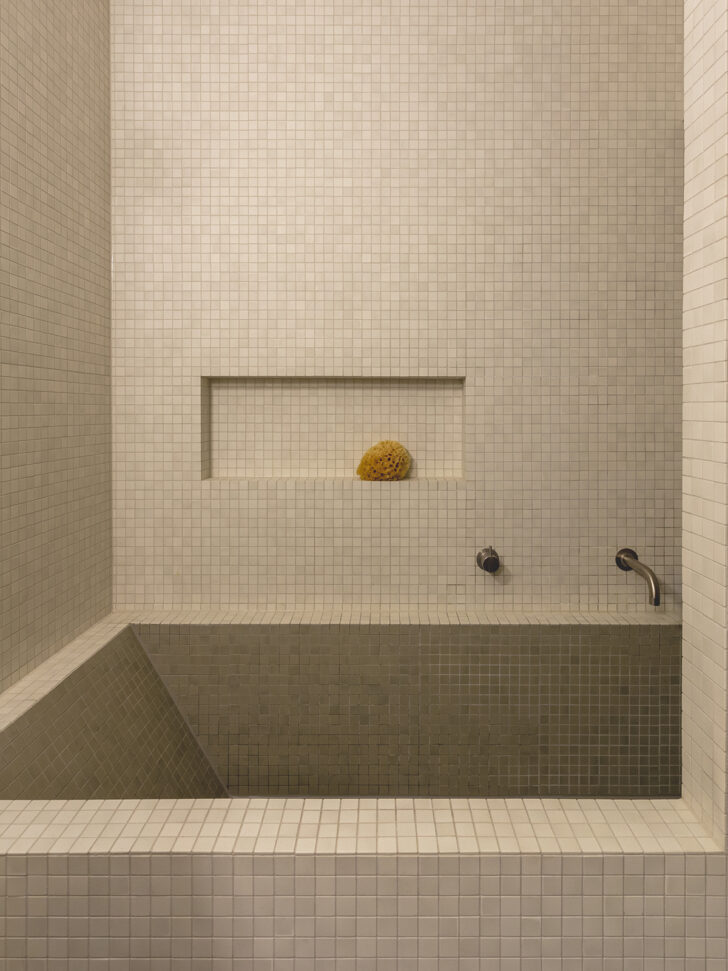 Remember this incredible New Zealand villa? The designer of that space, Katie Lockhart Studio, has now worked its magic on the renovation of a top floor 1960s apartment in Helsinki overlooking the sea. Some favorite details include the Heath Ceramics tiles in the kitchen and the two-toned tiles in the bathroom; a parquet wood floor nods to the home's Scandinavian setting.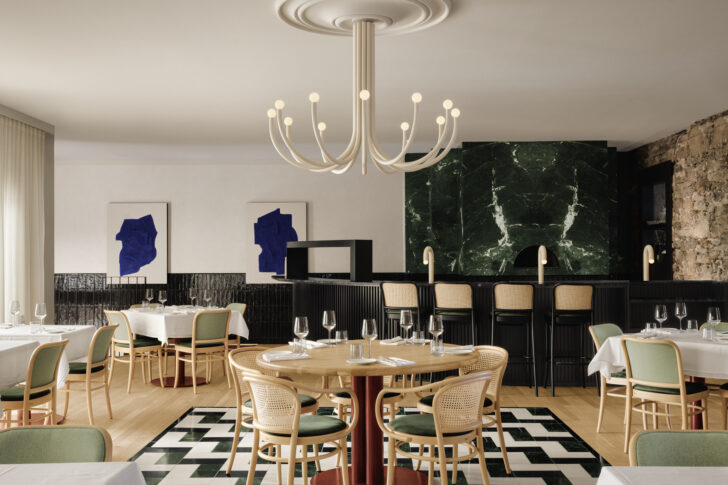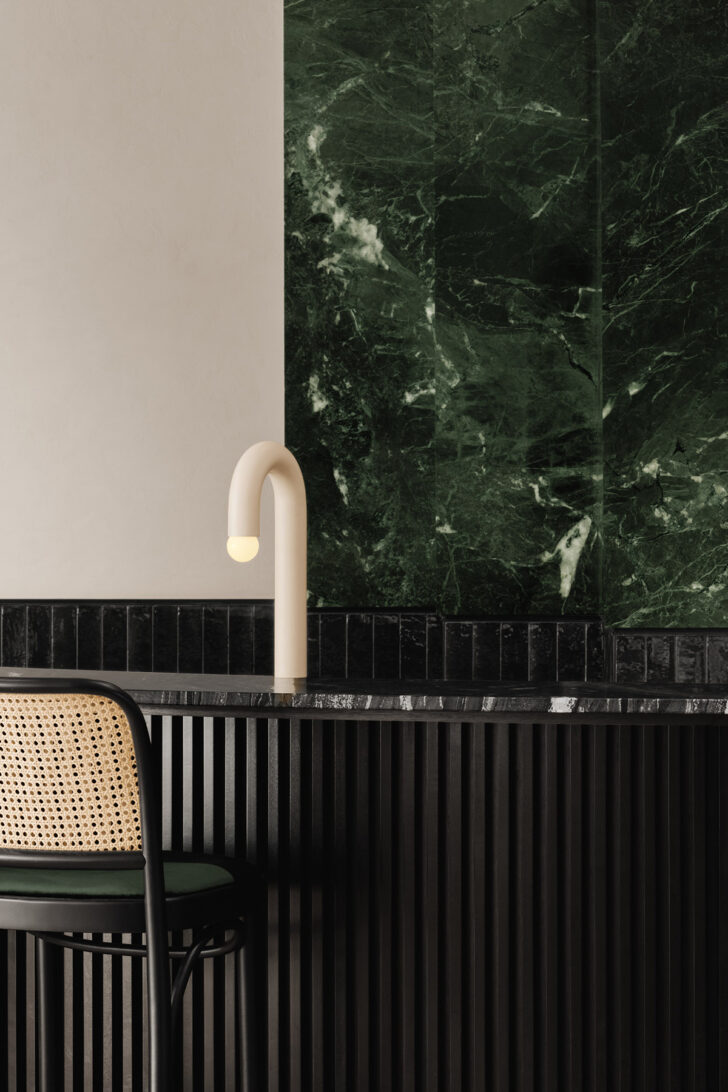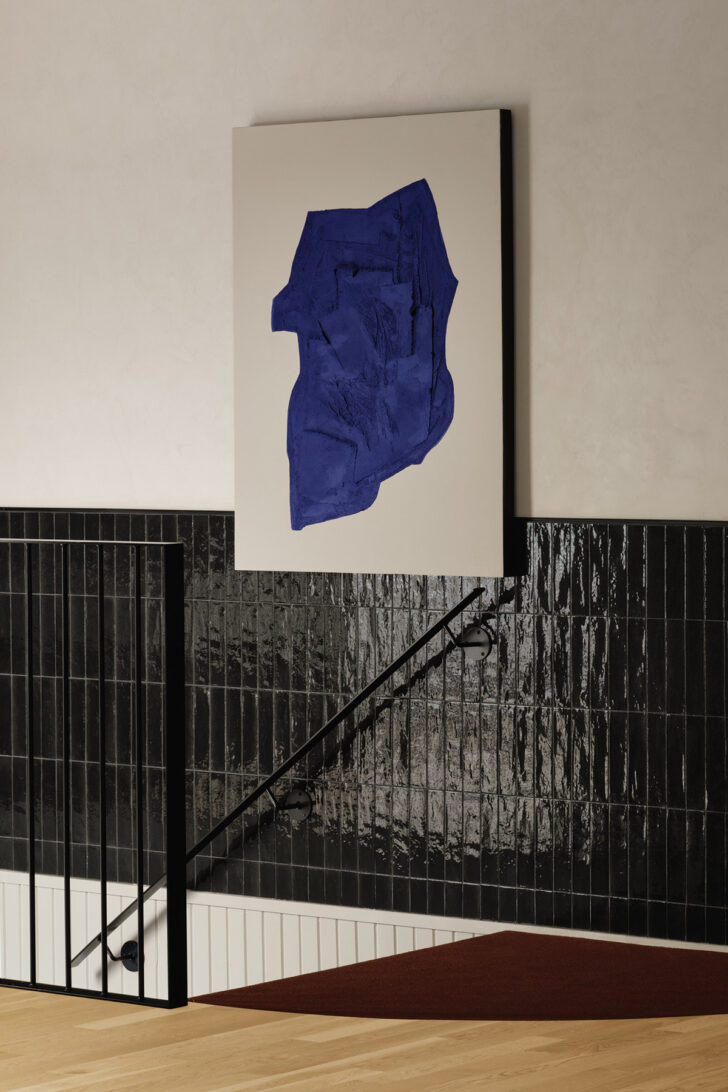 The Montreal-based Ivy Studio has redesigned Piatti, a Canadian culinary institution located in what was once a small stone residence on Montreal's North Shore. Ivy Studio took its cues from Italian design with a pizza oven made from monumental green Saint-Denis marble, hand-plastered walls, velvet banquettes, mirrored walls and a patterned marble inlay in the center of the wood floor. Photos by Alex Lesage
Discoveries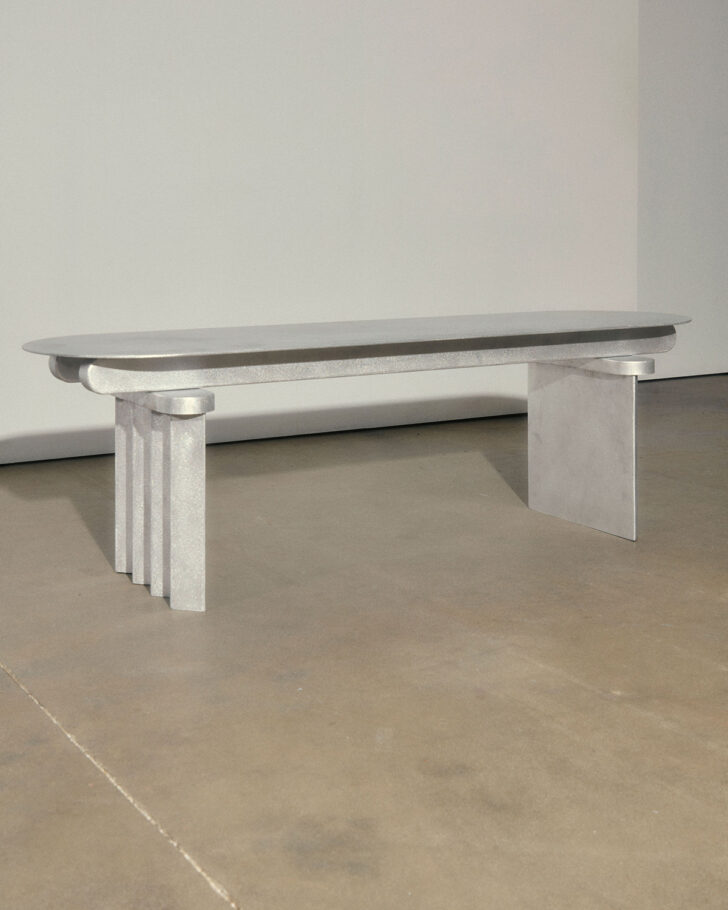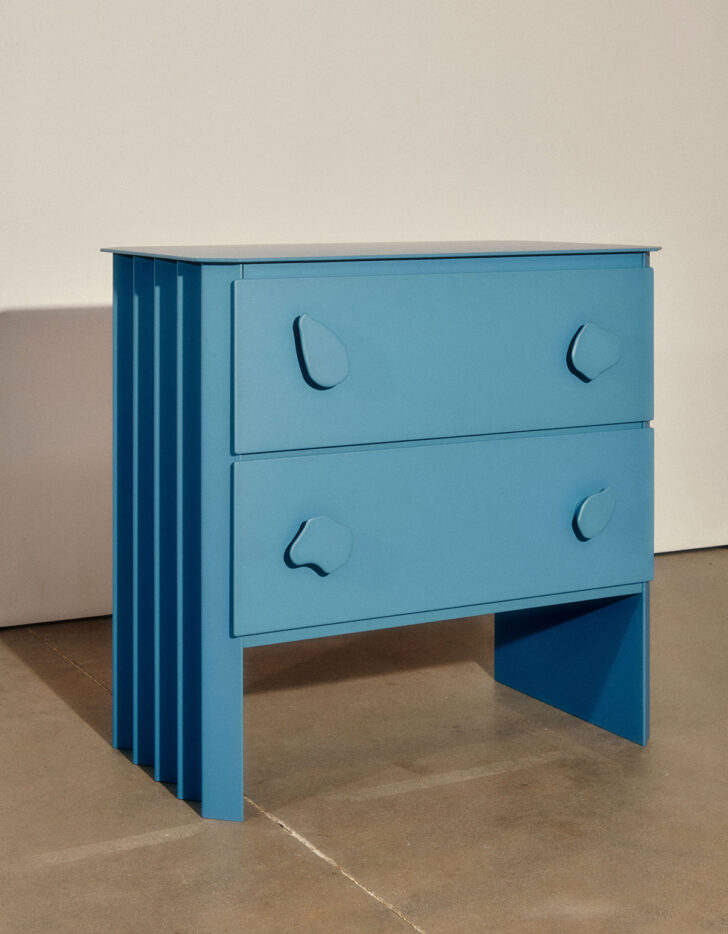 The Australian fabrication company Fearon has released a slew of new designs with fun details; their aluminum Bonnie bench has popsicle-stick supports while their Pippy's Drawers have both a rugged side detail and a choice of handles — irregular forms or plain rectangles.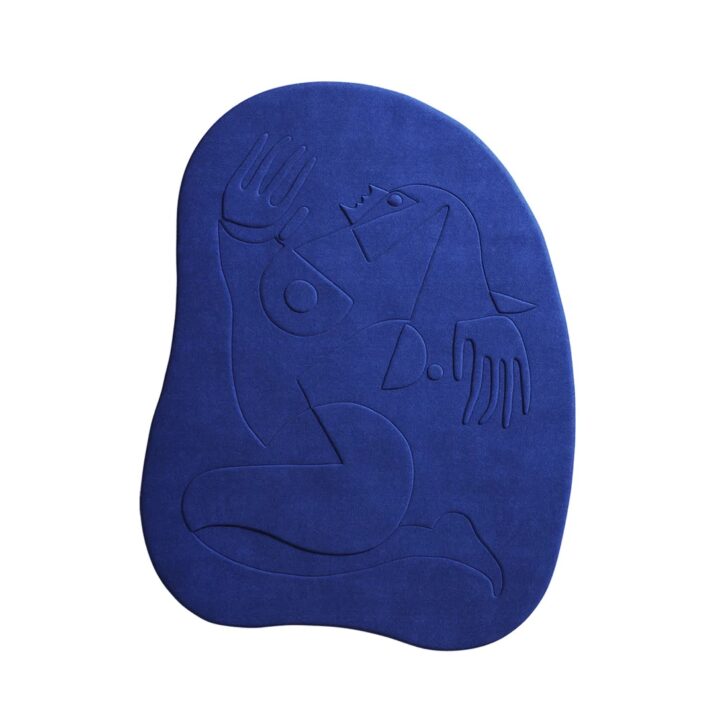 For its first artist collaboration, FOROM partnered with LA artist Jessalyn Brooks on a line of art rugs, transforming her swooping line drawings into lush, organic shapes depicting abstract female forms. This collection is based on a series of drawings Brooks created at the height of the pandemic as a response to her new relationship with spirituality.