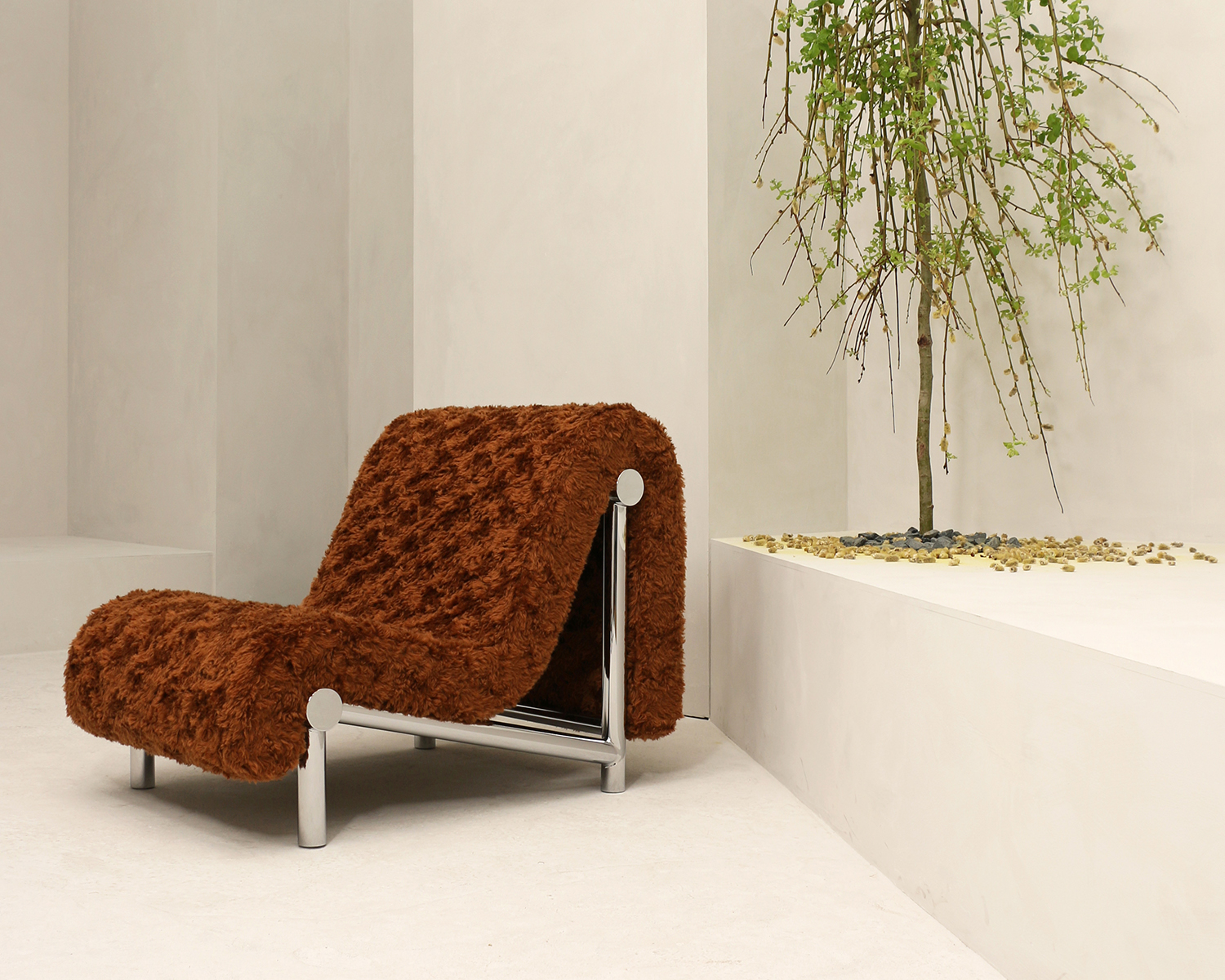 A weekly Saturday recap to share with you our favorite links, discoveries, exhibitions, and more from the past seven days. This week: The newest, coziest addition to Bower's Melt collection, new housewares from a beloved shoe brand, and the first furniture line from one of our favorite London interior designers.
Discoveries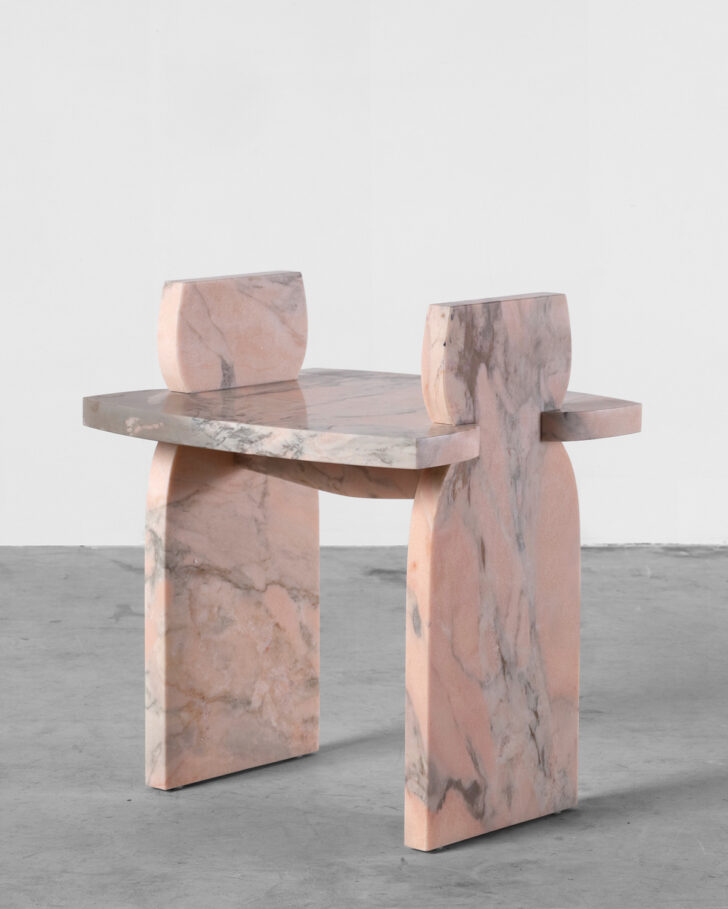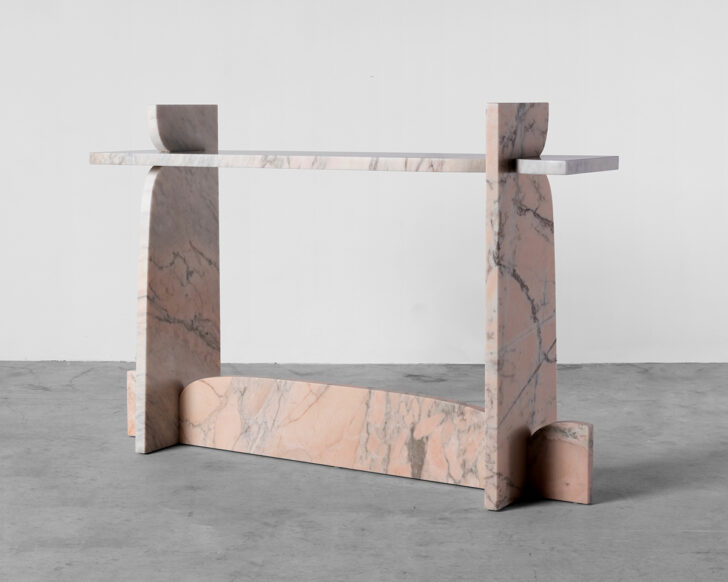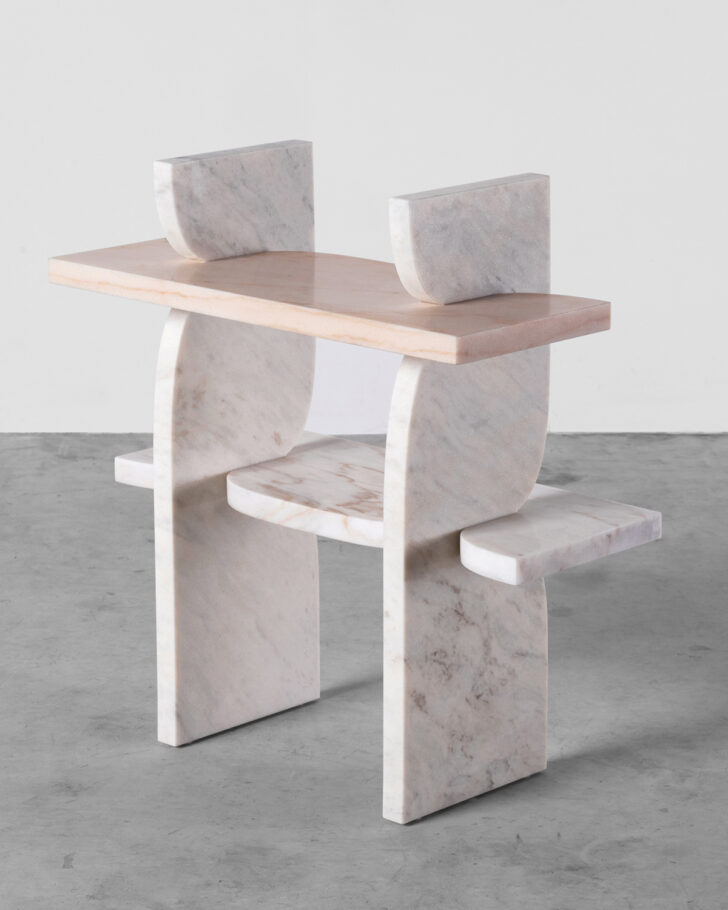 We were already taken with the work of Maria Tyakina, a designer based in The Hague, Netherlands, and the fluid curves of her "Between a rock and hard place" collection of sculptural wood pieces. Now, in collaboration with London's Agglomoratti Studio, she's rendered those forms in Russo Aurora marble reclaimed by Leleni Studio. These blush-toned iterations – a console, two side tables, and a bench – somehow combine the heft of stone with a breezy airiness.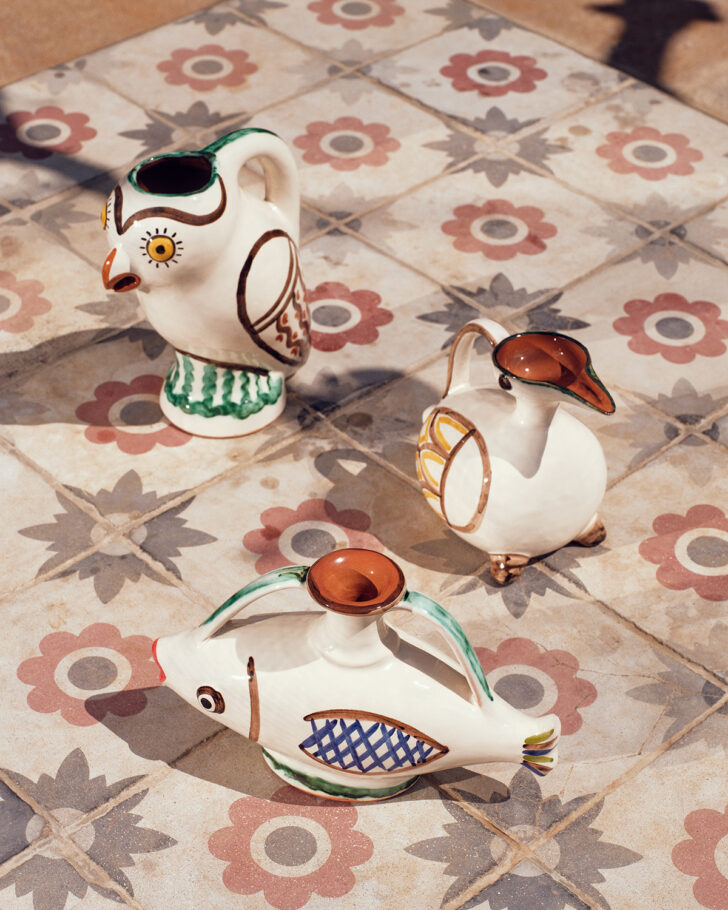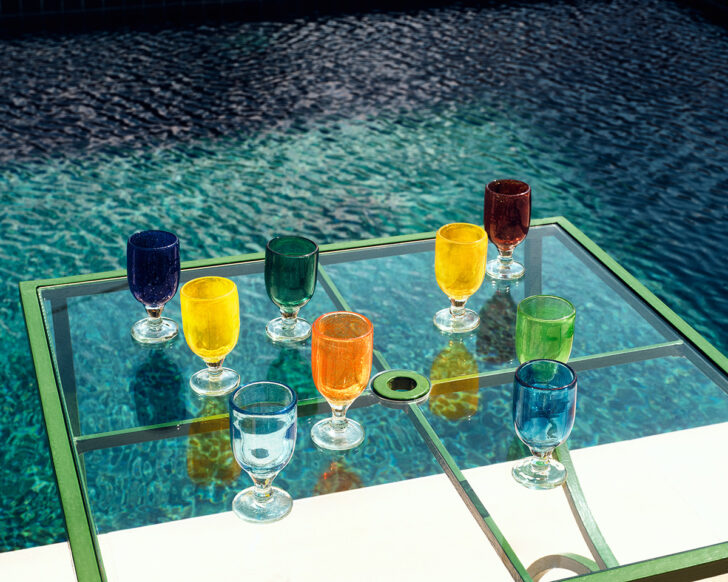 While the Ancient Greek Sandals company are experts in leather, fashioning handmade footwear befitting mythological gods, for their new homeware line they've gone in the direction of folk-inspired ceramics. The line is designed with mixing in mind, including 4 sets of wheel-thrown, hand-painted plates from Elpida Kourtzi, in shades of blue, green, orange, and yellow, animal-shaped carafes by Yogros Akamatou, as well as a carafe inspired by the sea, and a tsipouro (Greek brandy) set that draws inspiration from the architecture of classical columns. Sturdy wine glasses compliment it all, as do embroidered linen placemats based on illustrations by Frances Costelloe. Perfect for a lingering dinner outdoors.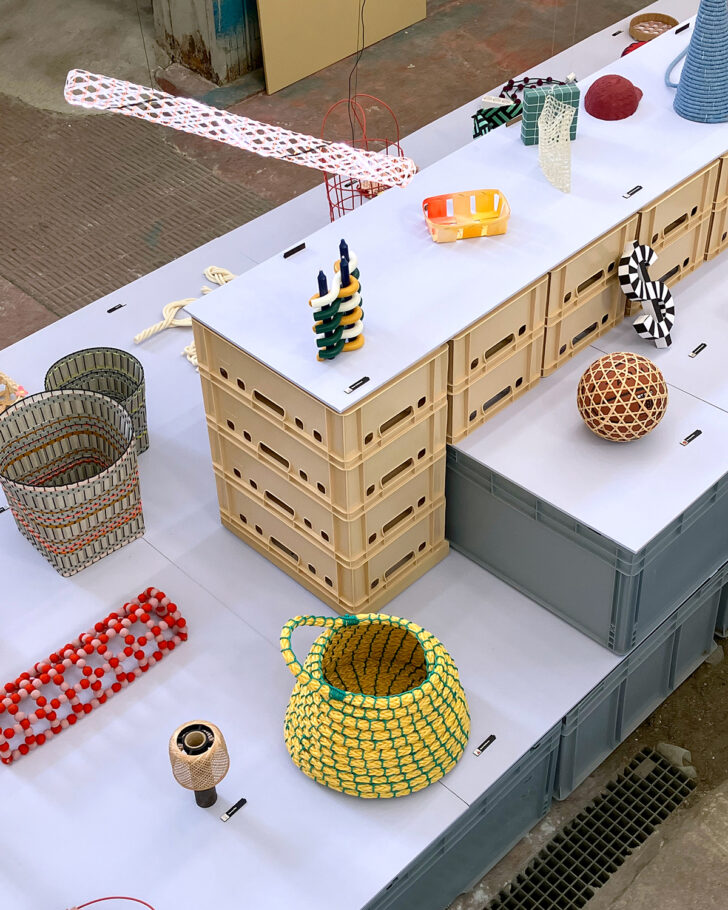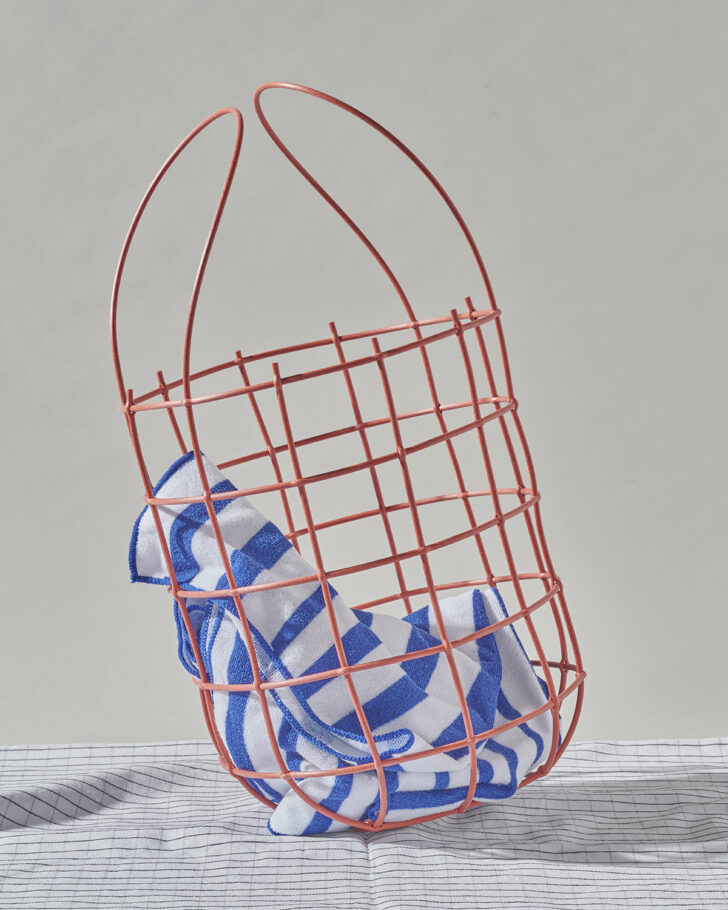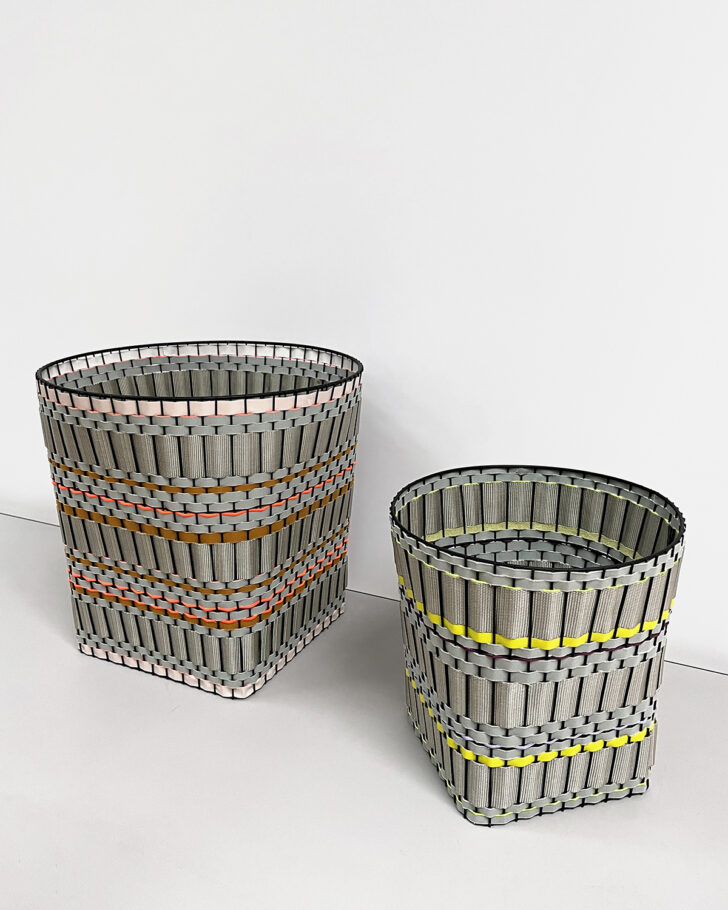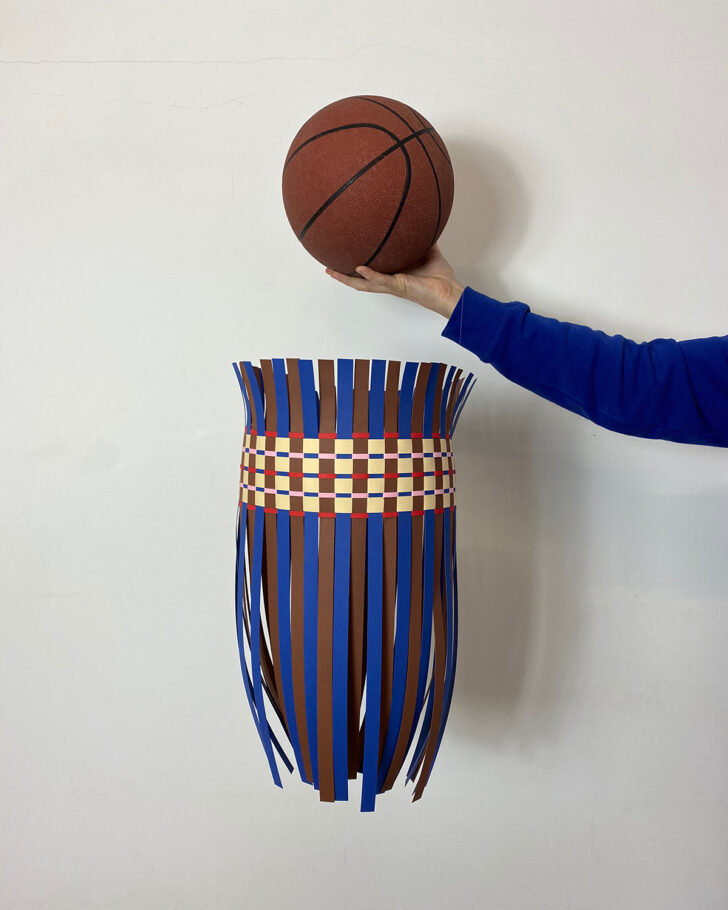 Three years ago, designers Jamie Wolfond and Adrianus Kundert started Basketclub to explore their interest in weaving with unconventional materials. Their project eventually turned into an international collective of designers and artists interested in the traditional craft techniques of weaving and braiding to create vessels and three-dimensional objects. Each month, in response to an emoji prompt on Instagram, Basketclub designers and artists came up with the works that are now cataloged in a new book featuring more than 300 objects by over 20 designers.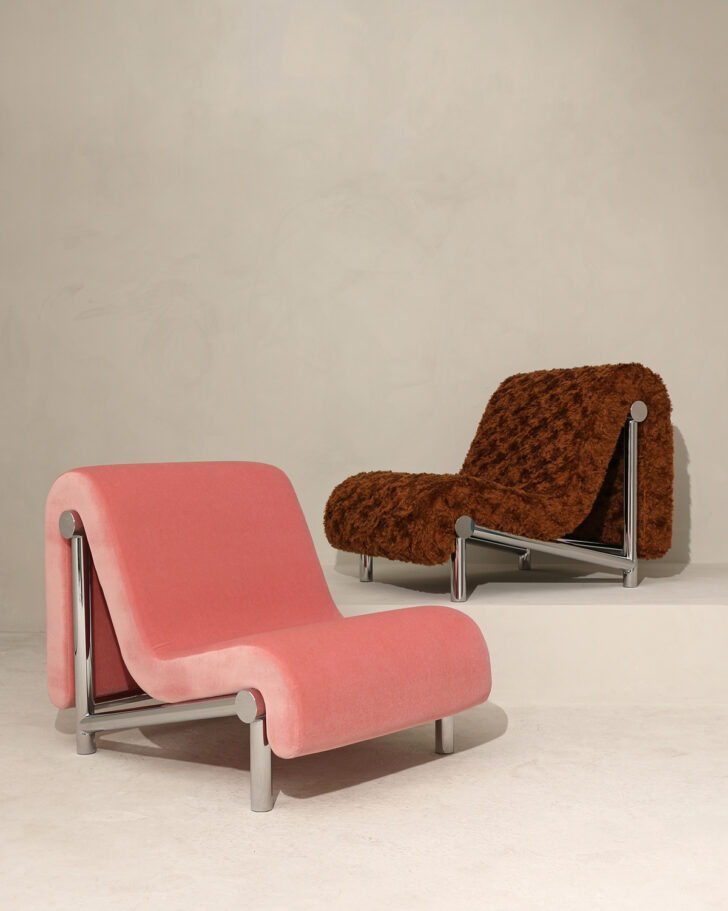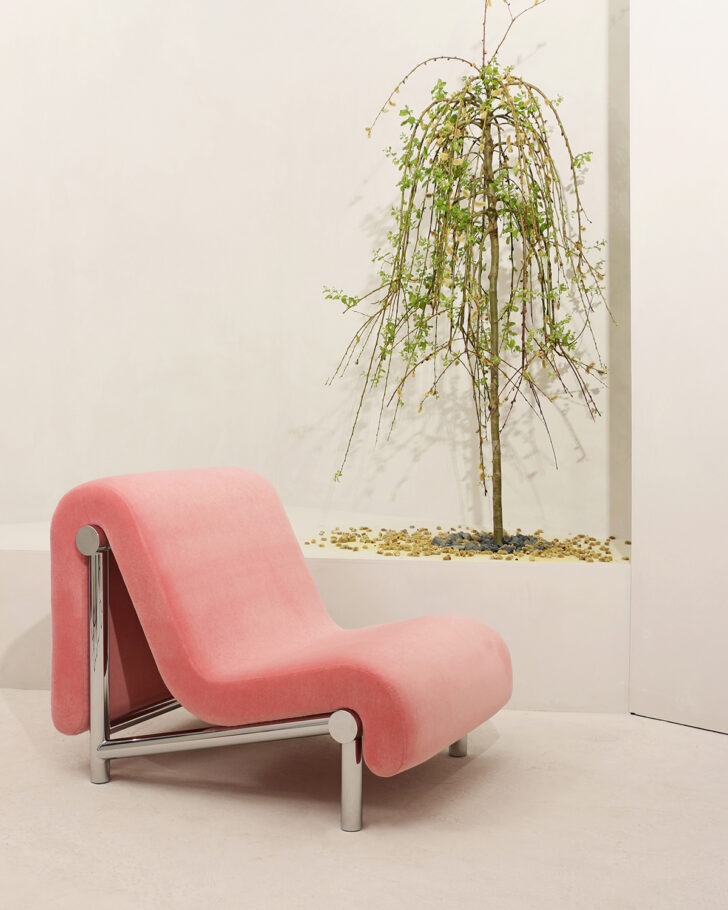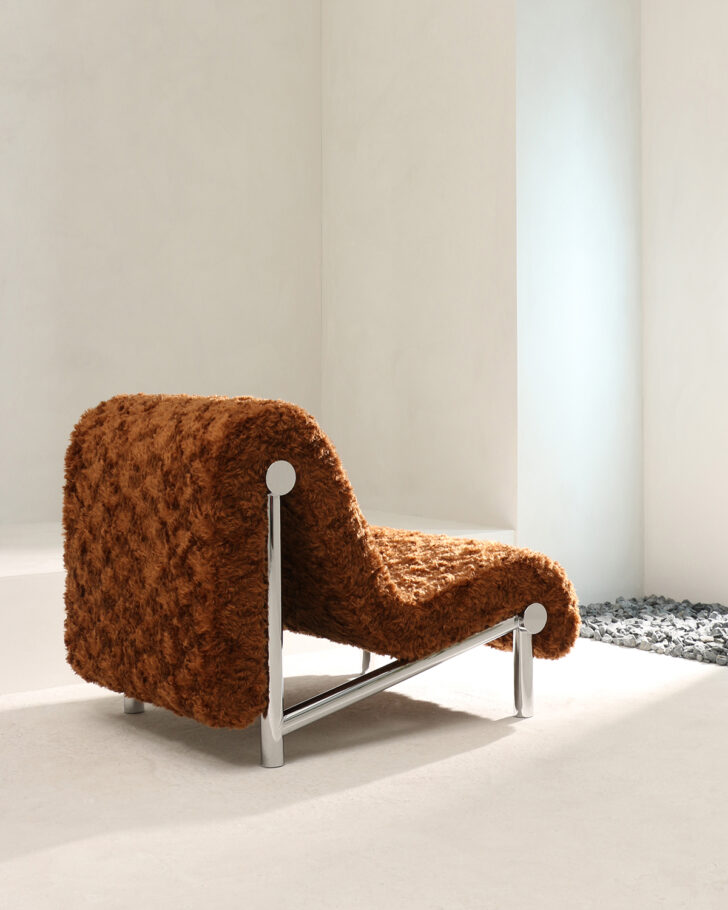 Bower Studios recently introduced their latest addition to the Melt collection, a version of the Melt lounge chair in shiny chrome. The thick upholstered cushion – mohair velvet in bubblegum pink, olive, or cream and furry options in brown, platinum, and dark green – draped over a chrome plated steel base is as stylish as it is inviting. Its name isn't just a descriptor, it's also a command: relax.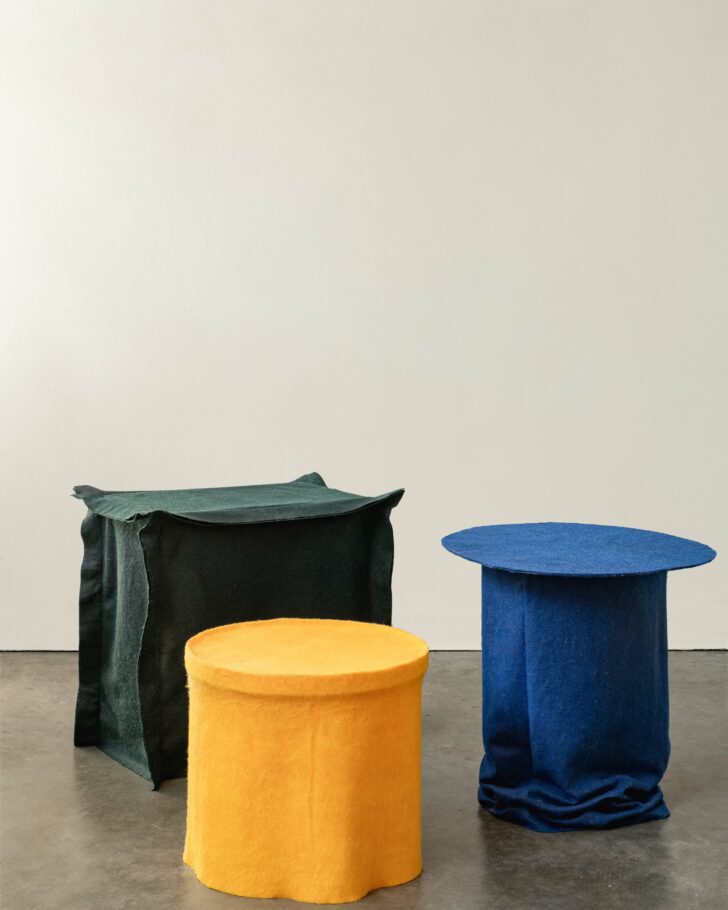 We featured these in our NYDW roundup, but wanted to tell the story behind them here: Vancouver-based Canadian designer Calen Knauf was working with epoxy resin when he noticed that the pools of resin seeping onto his craft-paper work surface were stronger than the resin alone. It's led to an ongoing experiment in form and material Knauf has dubbed the Wowtables (the name references the as-seen-on-TV ShamWow! towels and their remarkable powers of absorption). Colorful felt pieces of varying thickness are soaked in resin and then cured into table-like structures. The amount of epoxy absorbed determines the touch and feel of the felt – full saturation results in a glossy, plastic-like surface while less interaction produces a fuzzy, matte effect.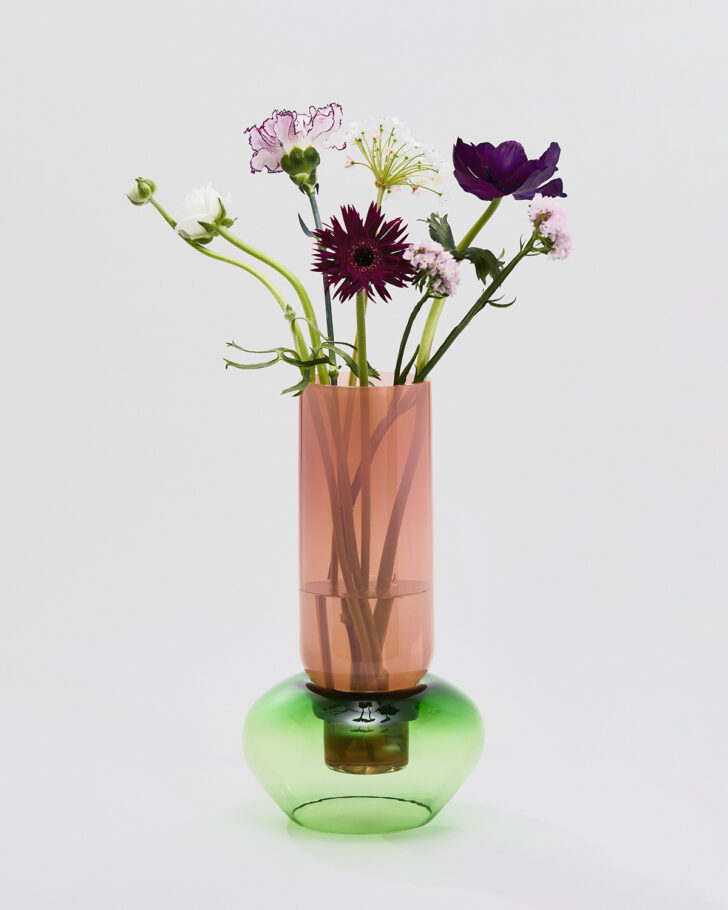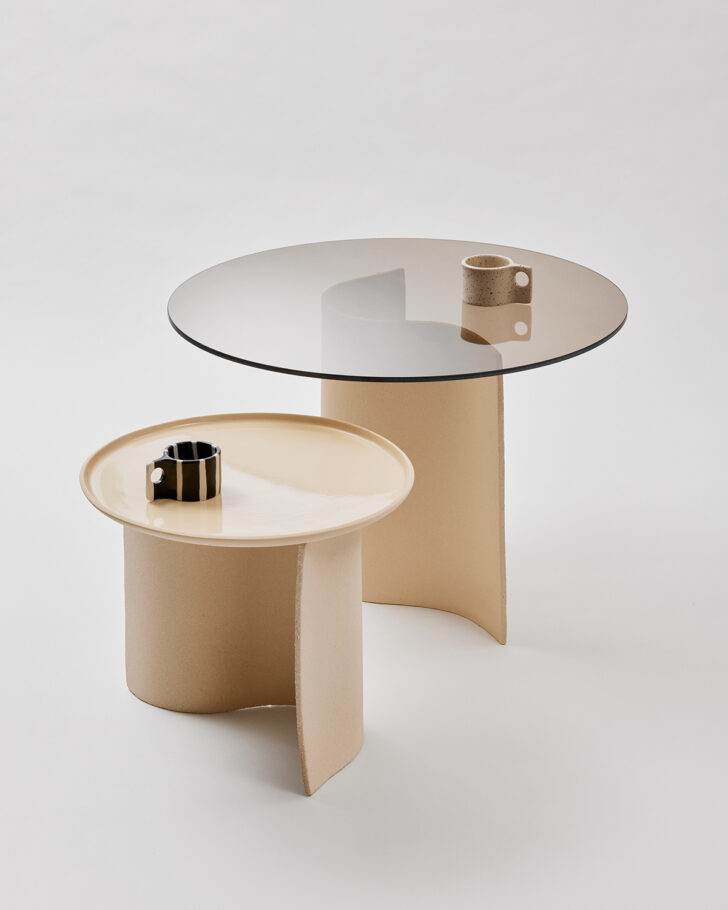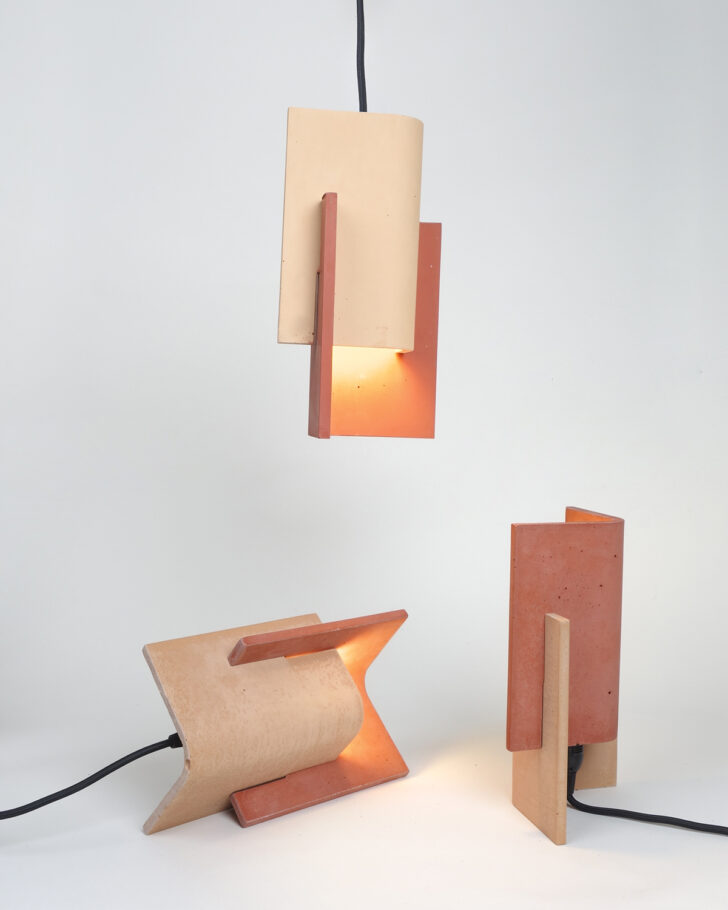 Swiss designer Laure Gremion makes work that's both beautiful and often multifaceted. You can flip the glass Verso vase upside down depending on your floral needs, the concrete Aura light works as a pendant or table lamp, and the Oleada nesting tables, created with ceramicist Coline Peltier, can occupy various positions, the gentle wave shape of their bases interacting both with each other and the surrounding light.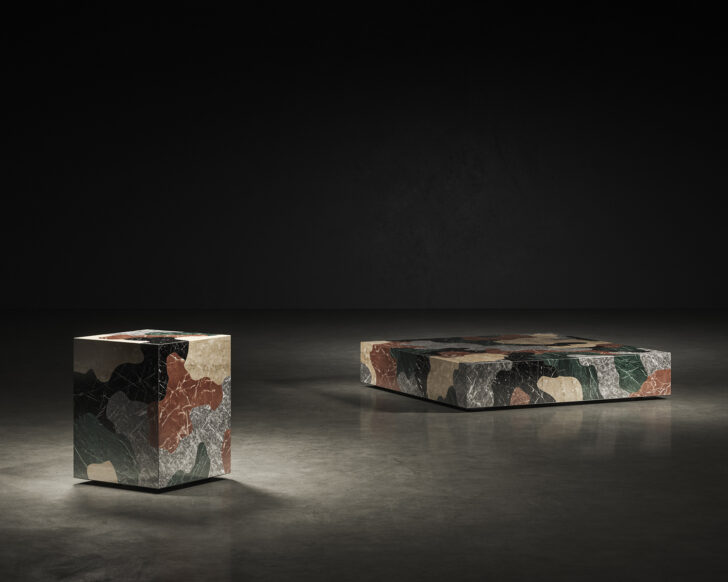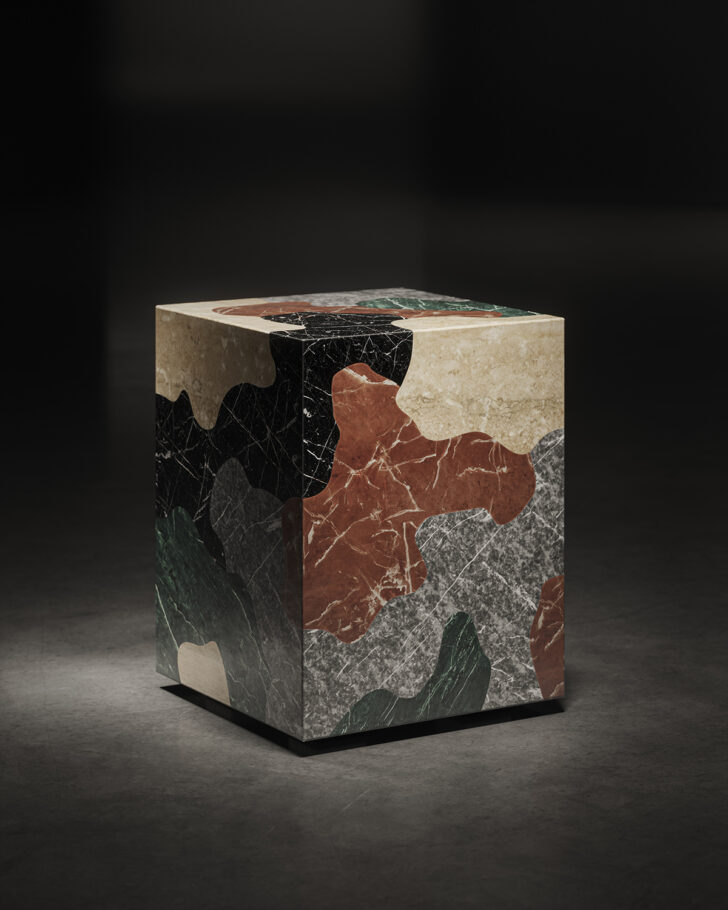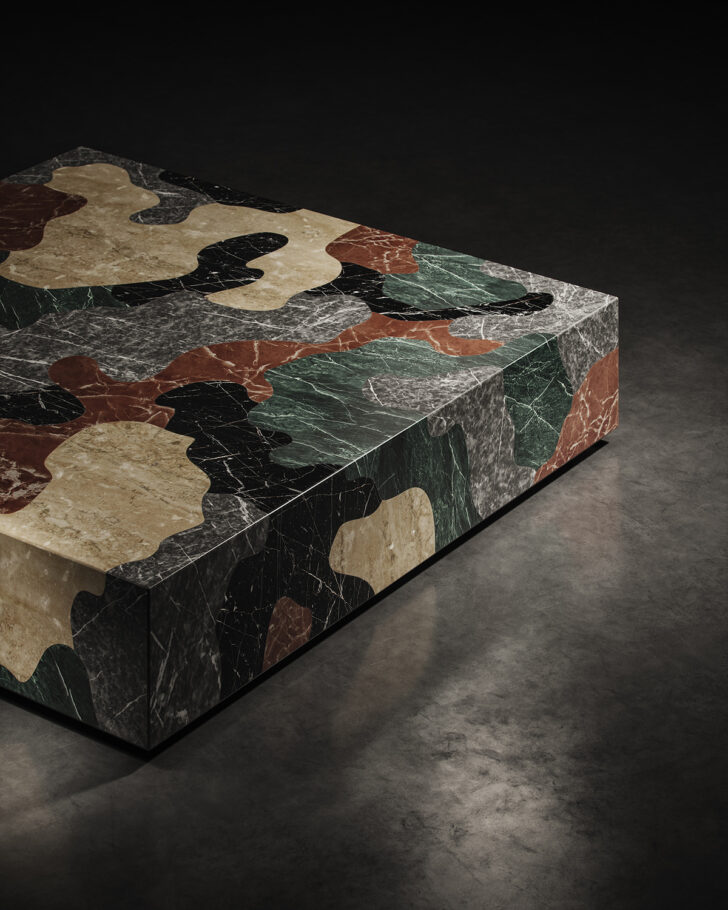 Marble has that exceptional capacity to be both earthy and sleek, as evidenced by the limited-edition Metamorphic table collection from Brisbane-based Alexander Lotersztain designer.  These stone works debuted earlier this month at the Melbourne Design Fair. Fused like puzzle pieces into a camouflage pattern, the marbles here include three Italian types: Grigio Carnico, with white veins running through shades of black and grey, dark green Verdi Alpi, as well as a warm beige variety. The Red Pilbara comes from the Australian outback, while the black Nero Marquina hails from Spain.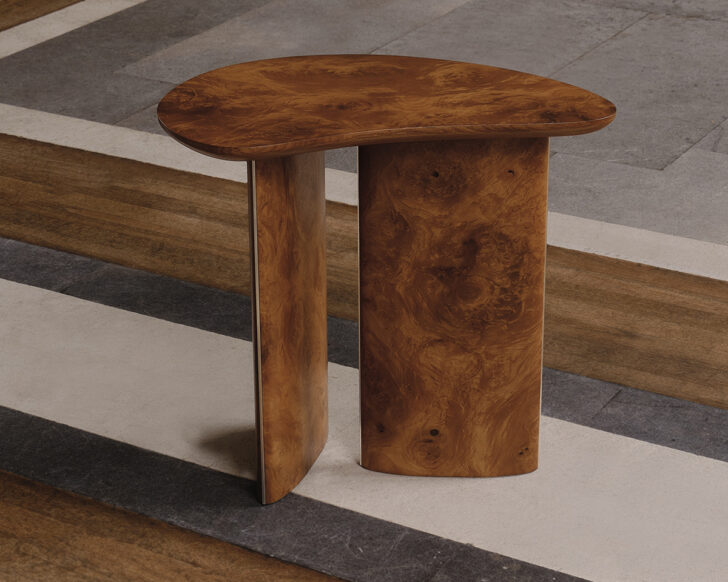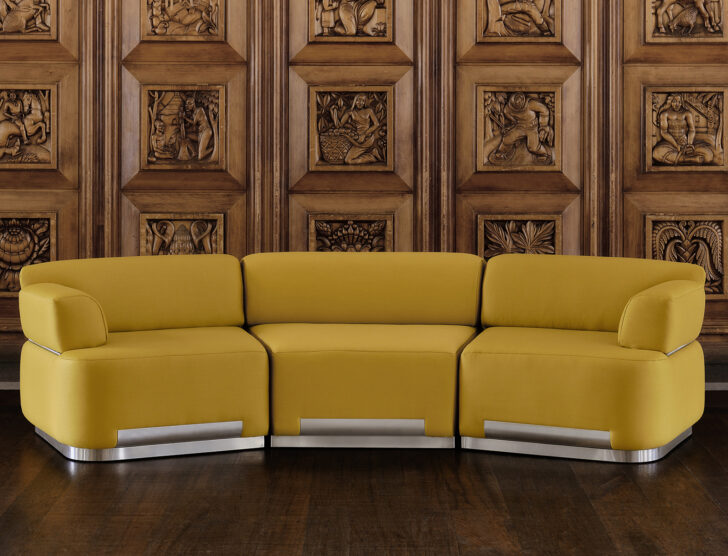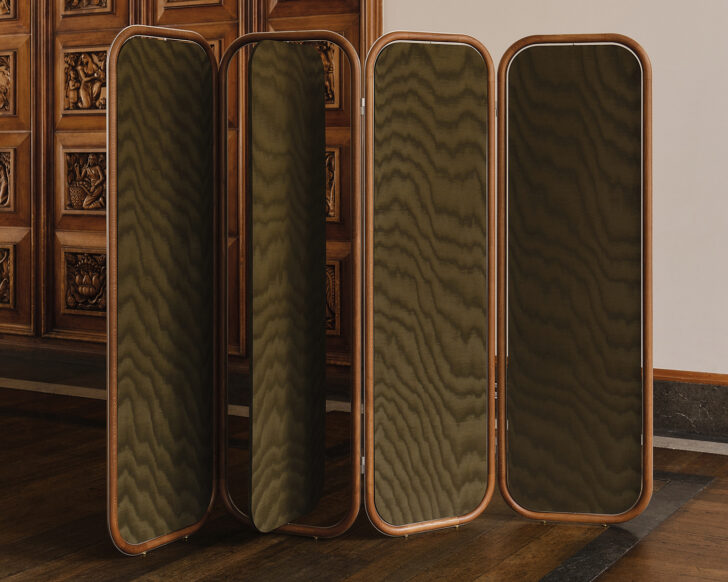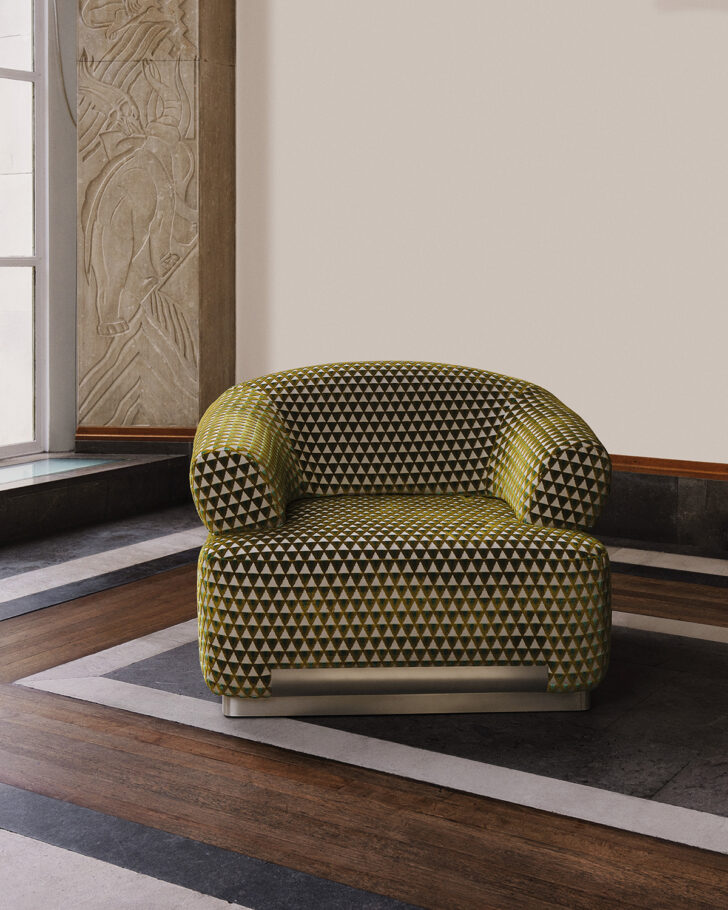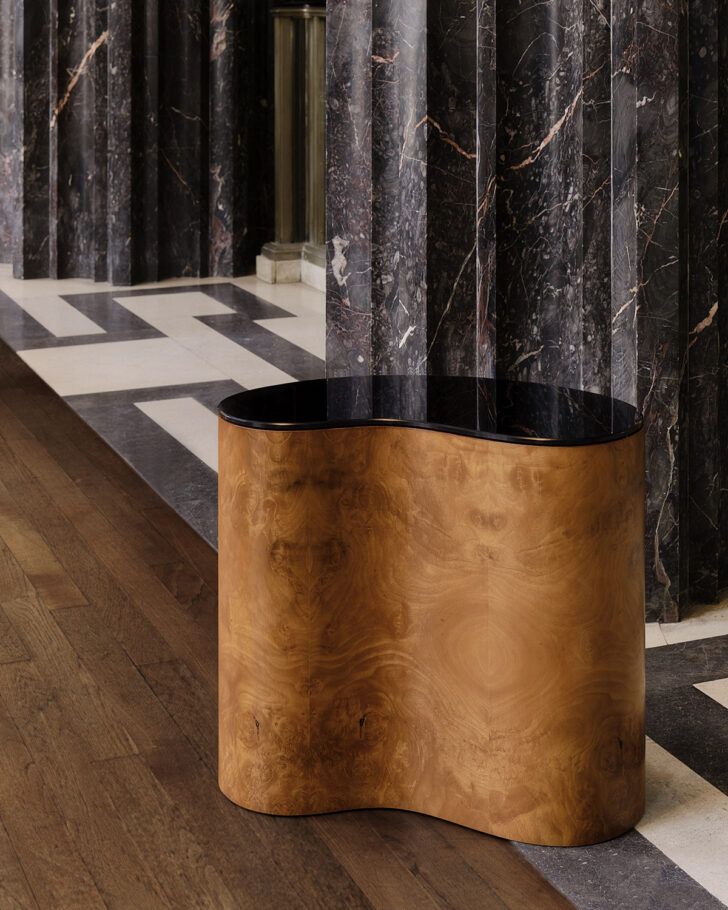 Mise en Scène, the gorgeous first furniture collection from London designer Tatjana von Stein – founder and creative director of interiors studio Sella – echoes the fluid yet strongly precise movements of dance and the curving forms of Noguchi while exuding a kind of 1930s Art Deco glamour. Deep shades of lacquered bottle green glass mix with the rich warmth of walnut burr wood and elegant moiré silk.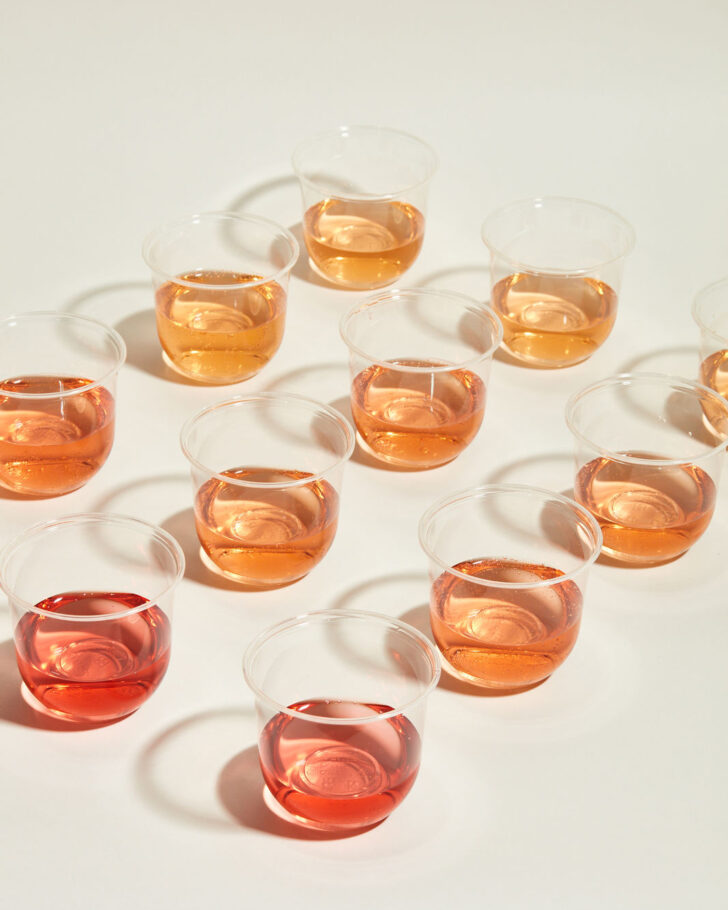 Just in time for stylish – and sustainable – summer gatherings: Repurpose's compostable, plastic-free tableware. The party-ready stemless cocktail cups, made from plant-based materials, are available in 12 or 16 ounces depending on your sparkling beverage needs.
Exhibitions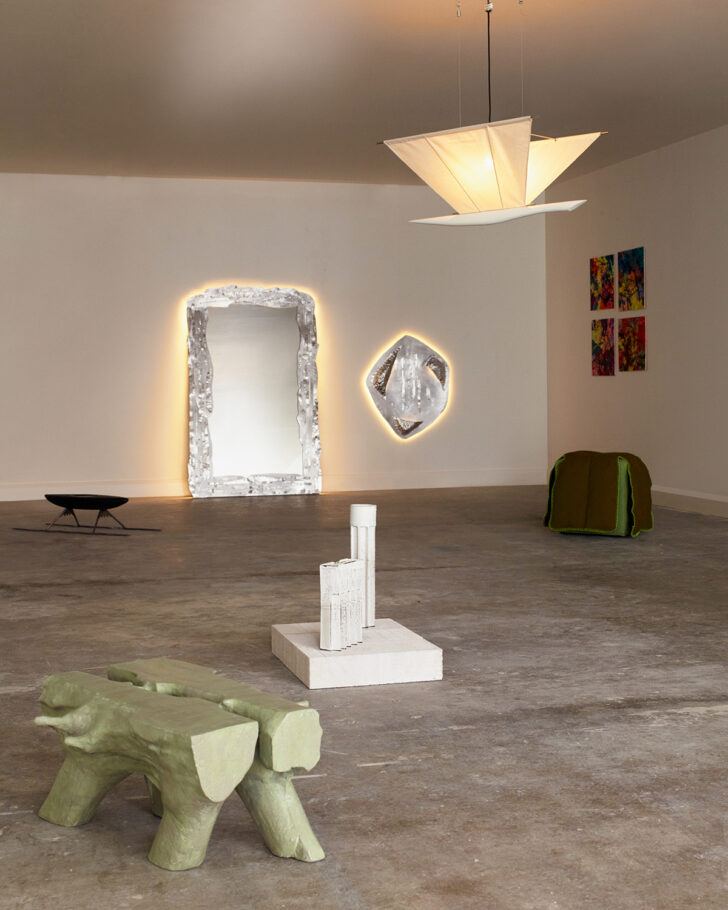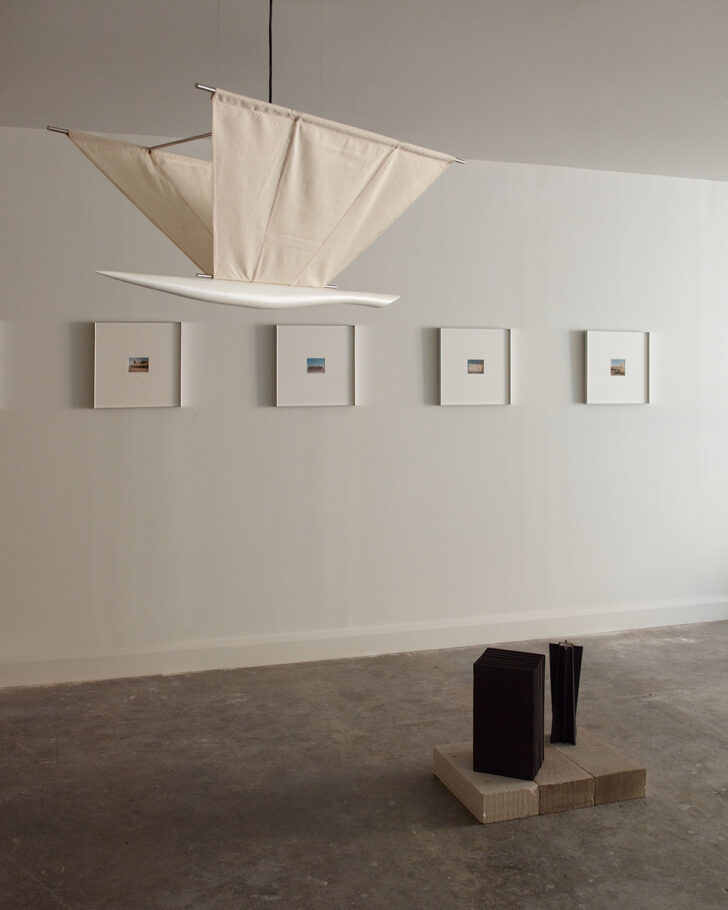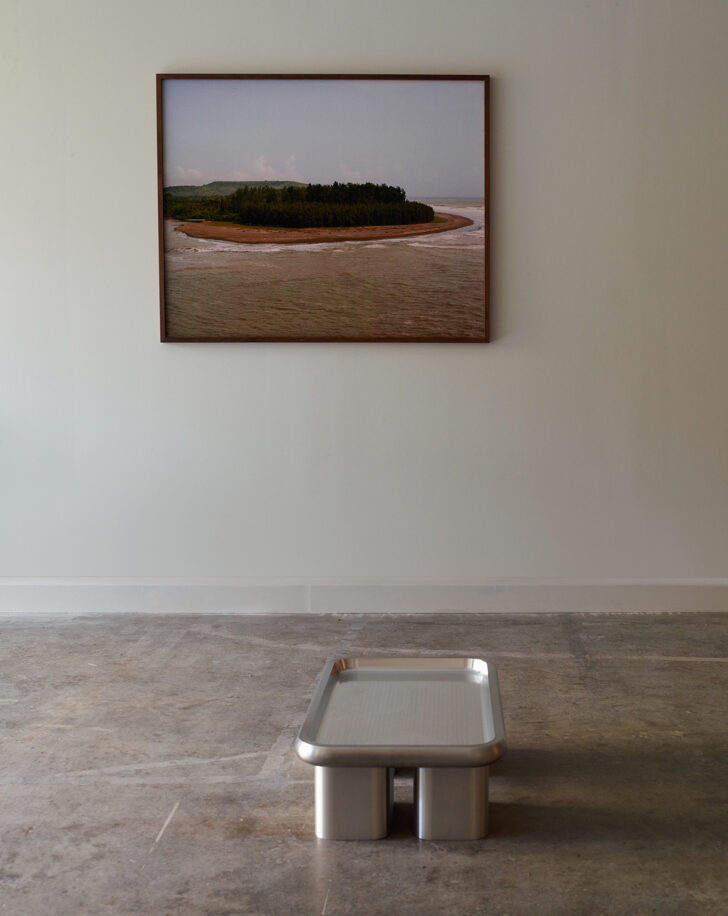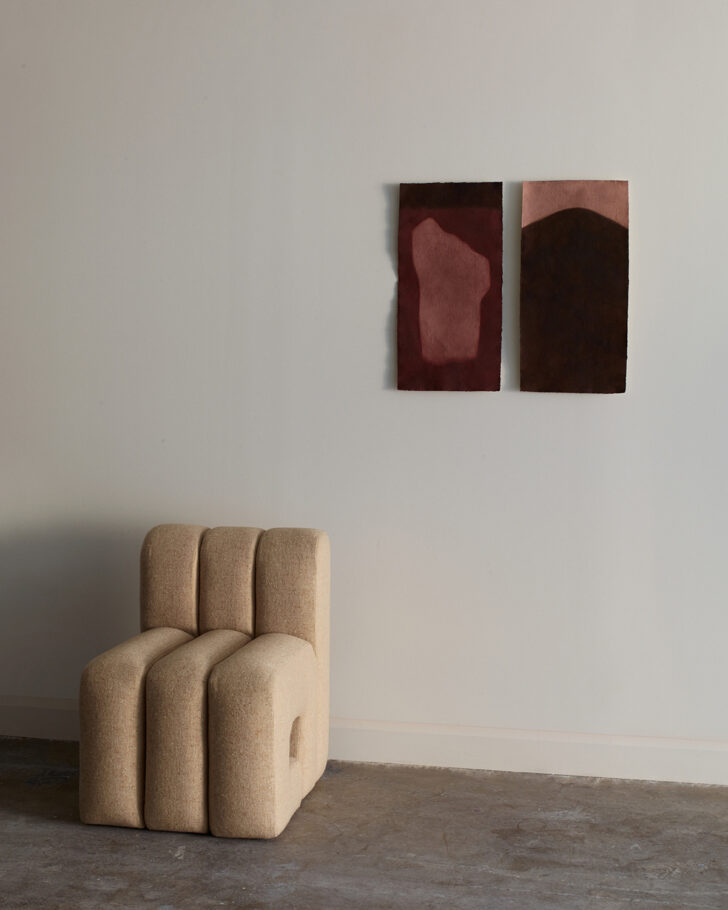 The recent show "Meet Me in the Middle," a collaboration between designers from London's Radford Gallery and the art collective Wondering People contemplatively juxtaposed artwork and furniture, creating a zone where those categorical distinctions begin to disappear. The exhibition featured work from 12 designers and artists, including photography by Abhishek Kedekar and Owen Davies, paintings by Holly Mills, Rose Shuckburgh, drawings by Yiwei Xu and Anyaa Dev, a table by Eddie Olin, seating from Jaclyn Pappalardo, and lighting from Lewis Kemmeone, along with sculptural works by Caspar Bailey, Katy Brett, and EJR Barnes.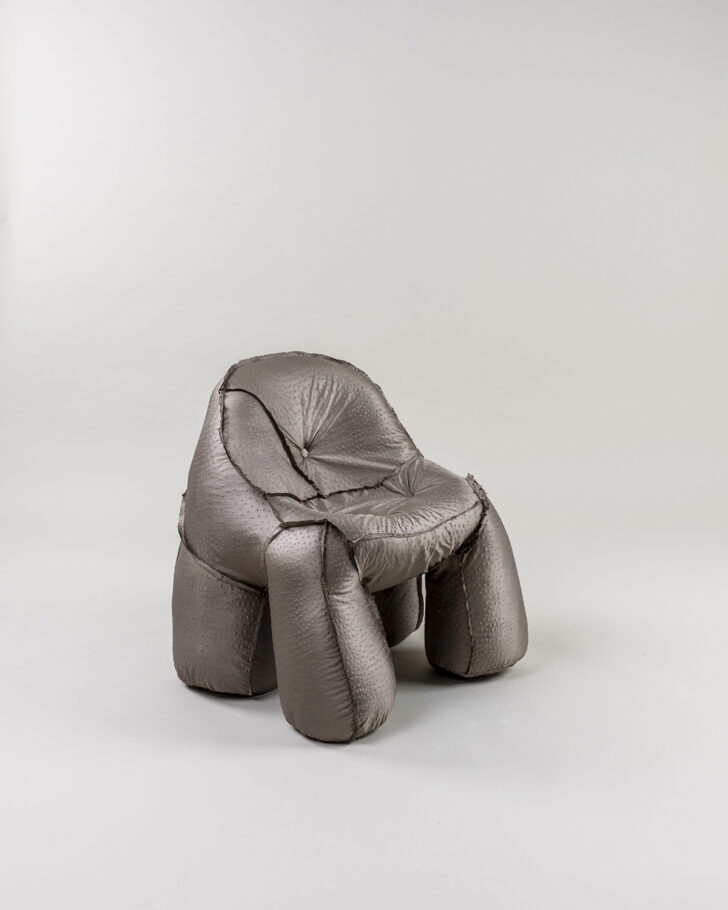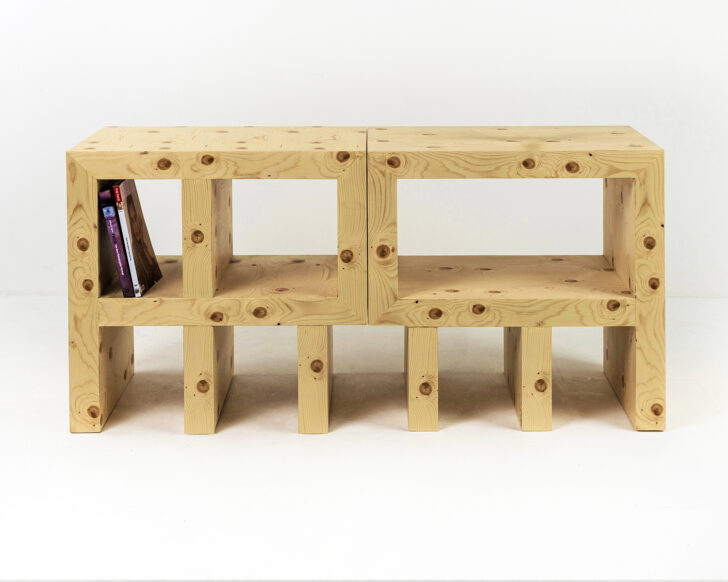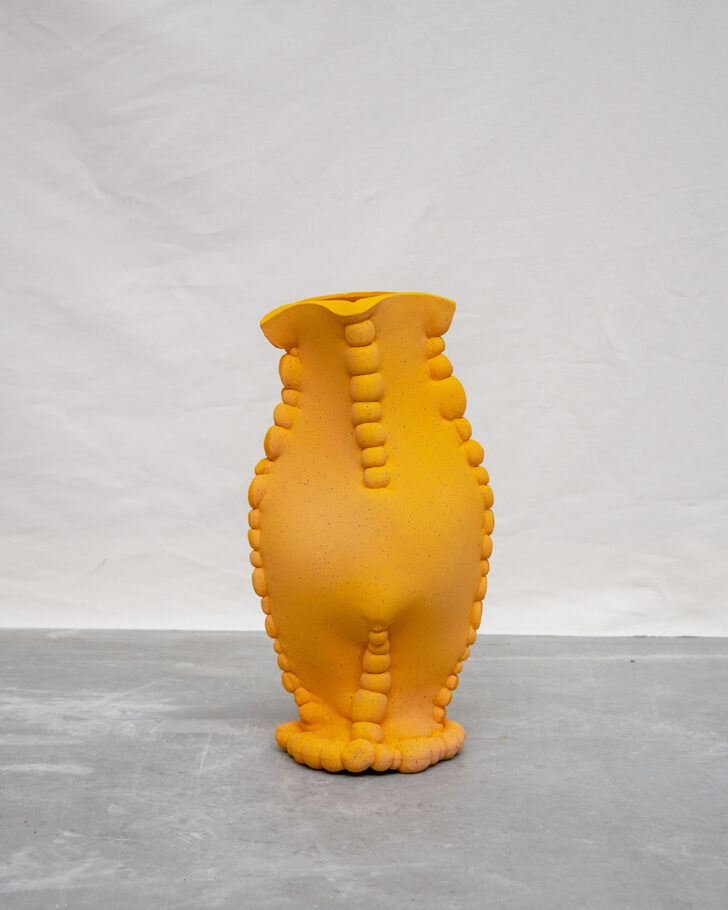 Charlotte Kingsnorth's first solo show in New York — "Animalistic Tendencies" at Objective Gallery — explores just what it is that animates an art-object. "It can be a kink of a leg or the suggestion of an ear and then suddenly it becomes alive," says the London-based industrial artist. Wood, stainless steel, and a plump faux leather chair combine in uncanny ways with The Bird's Eye dressing table, ceramic urns have personalities of their own, and in the Che-Che-Tah console, knotty pine veneer transforms into big cat spots. On view through June 30.