09.16.23
Week of September 11, 2023
A weekly Saturday recap to share with you our favorite links, discoveries, exhibitions, and more from the past seven days. This week: Gallery Fumi's biology-inspired 15th anniversary exhibition, furniture made from giant toothpicks, and the juiciest tiled interior we've seen to date.
Interiors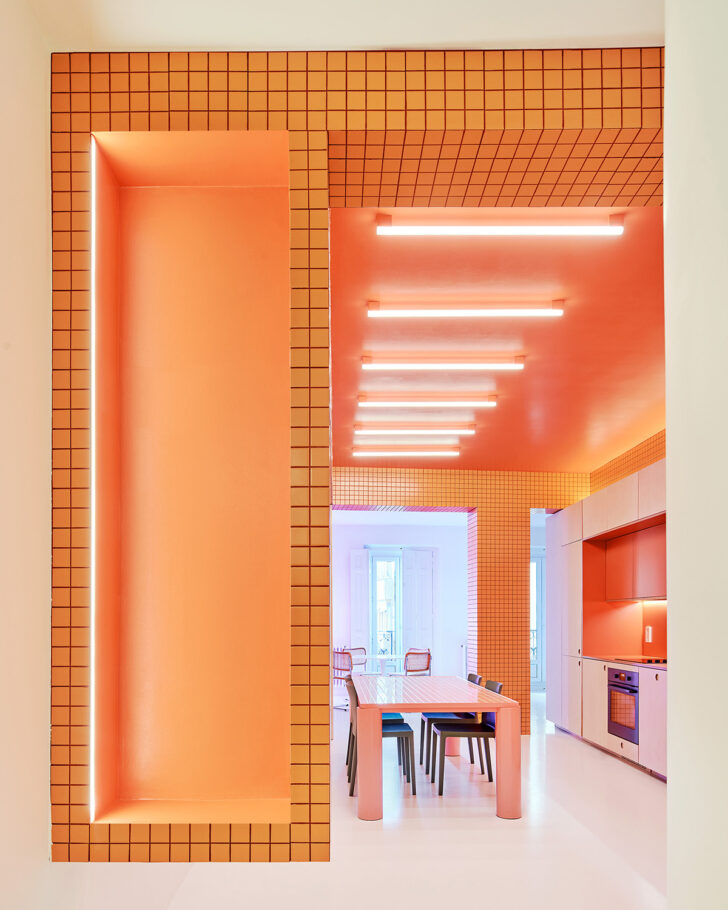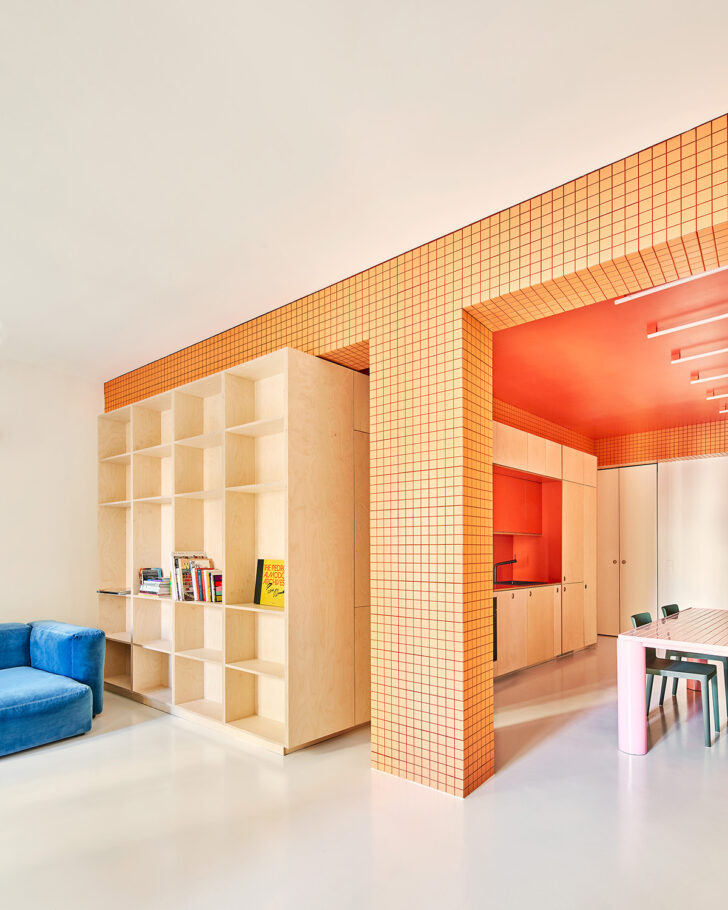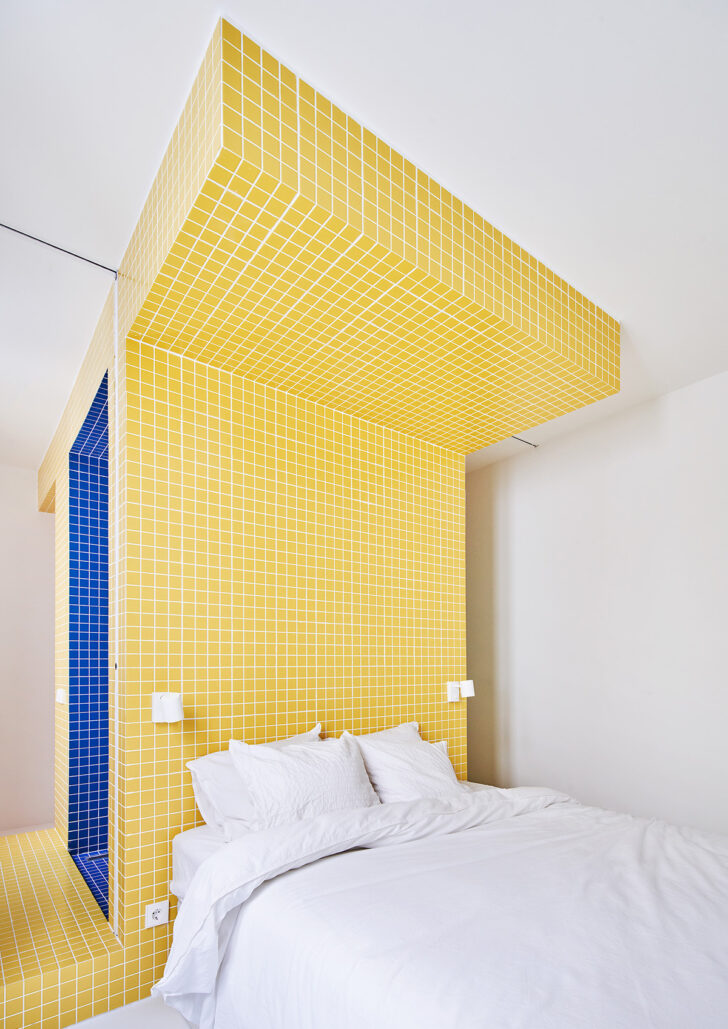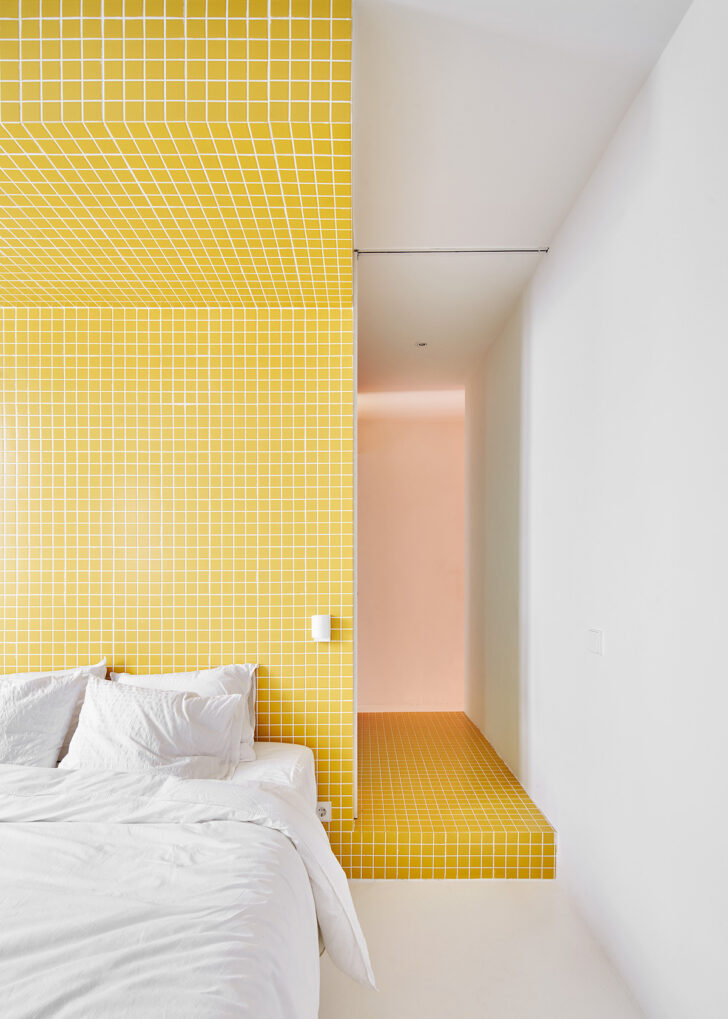 Forever a sucker for a colorful tile grid, and this Madrid apartment — a joint effort by Estudio Gonzalo Del Val and Toni Gelabert Arquitectes — has them in spades, in bold juicy hues, assigned to different spaces or functions. Orange squares with red grout wrap the structural beams and columns in the living room and kitchen, where the ceiling is painted to match, while pale pink ones top the dining table. Meanwhile, a raised bathroom area is clad in yellow tiles around the outside, and blue within. The residence also features a large birch plywood volume that encompasses the kitchen cabinetry and also forms open storage in the living space. Remaining surfaces are white, so that the other elements really pop. Photos by José Hevia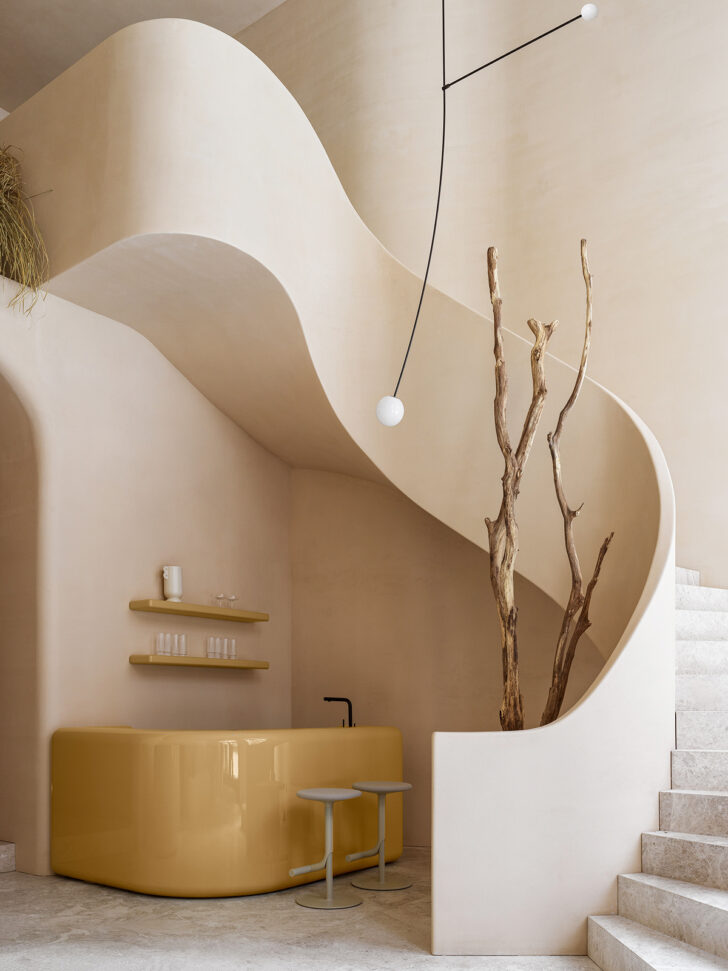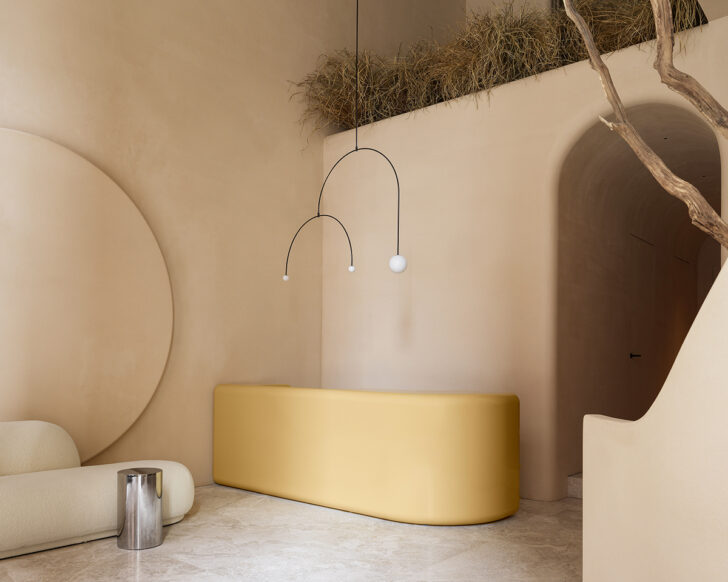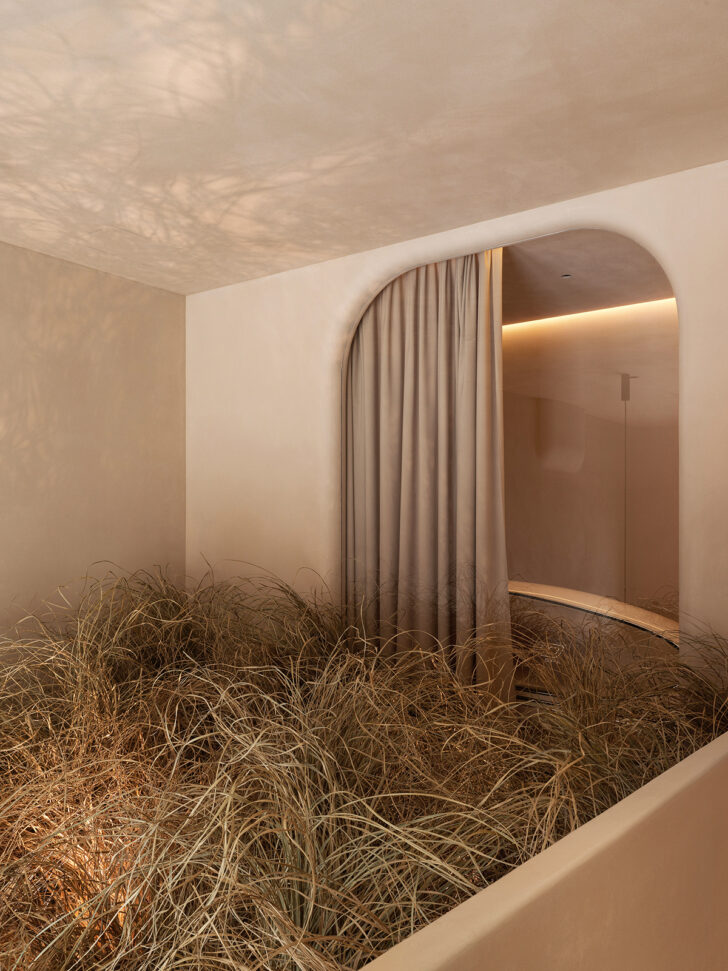 "Atmospheric, aesthetical, emotional, and minimalist" was the brief given to Babayants Architects for the interior of this spa in Moscow, and it's safe to say they delivered on all fronts. Created as a sanctuary in the heart of the city, the Bel Corpo space is all curves and textured plasterwork, chosen for its tactility, which contrasts the glossy counters that greet guests. Above the reception desk, a delicate Mobile Chandelier by Michael Anastassiades perfectly matches the arch of a corridor that leads to changing facilities and massage rooms, while another over the staircase echoes the curves of the balustrade. Upstairs, a bed of dried grass adds a herbaceous aroma beside an oxygen capsule. Sensory overload, then deprivation, perhaps?
Exhibitions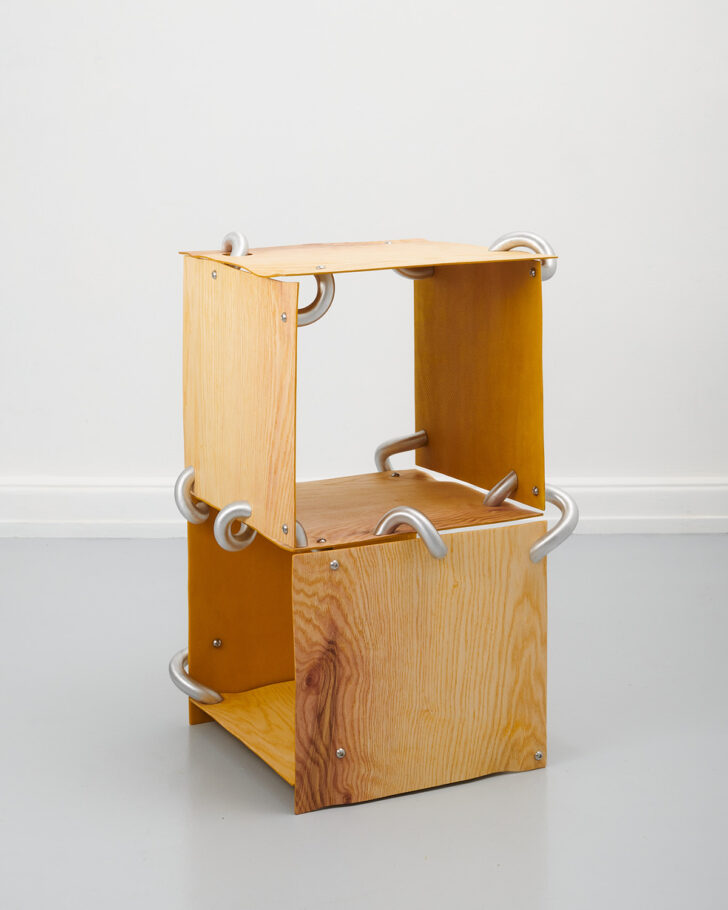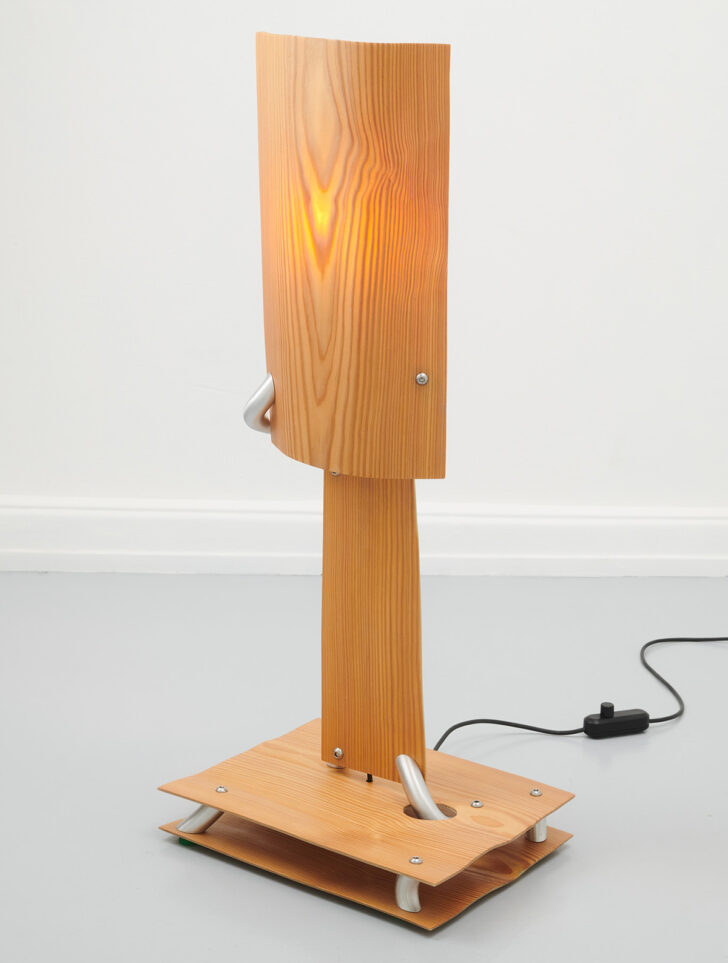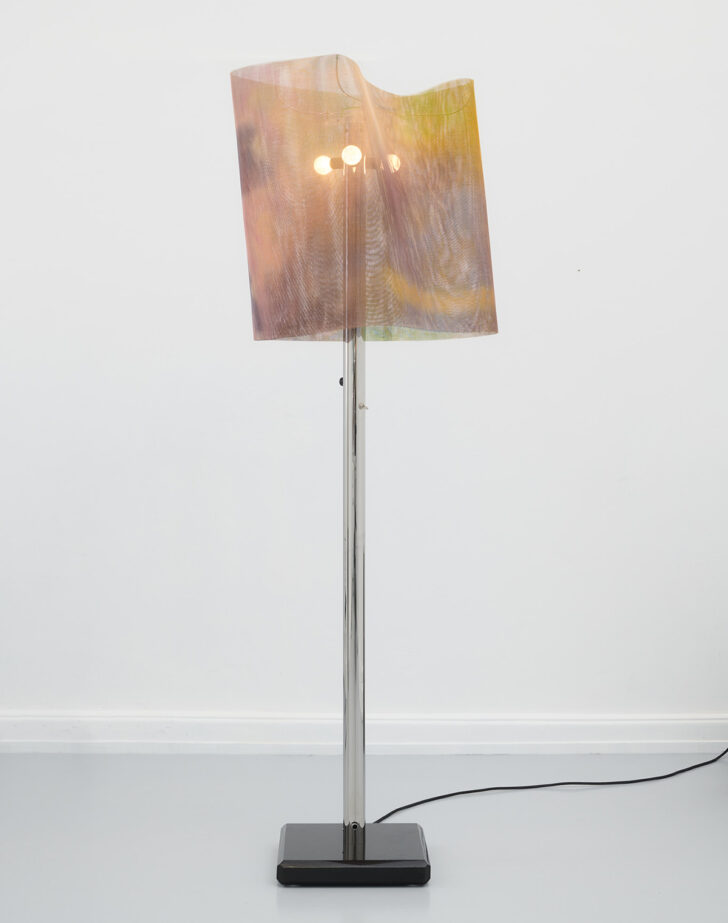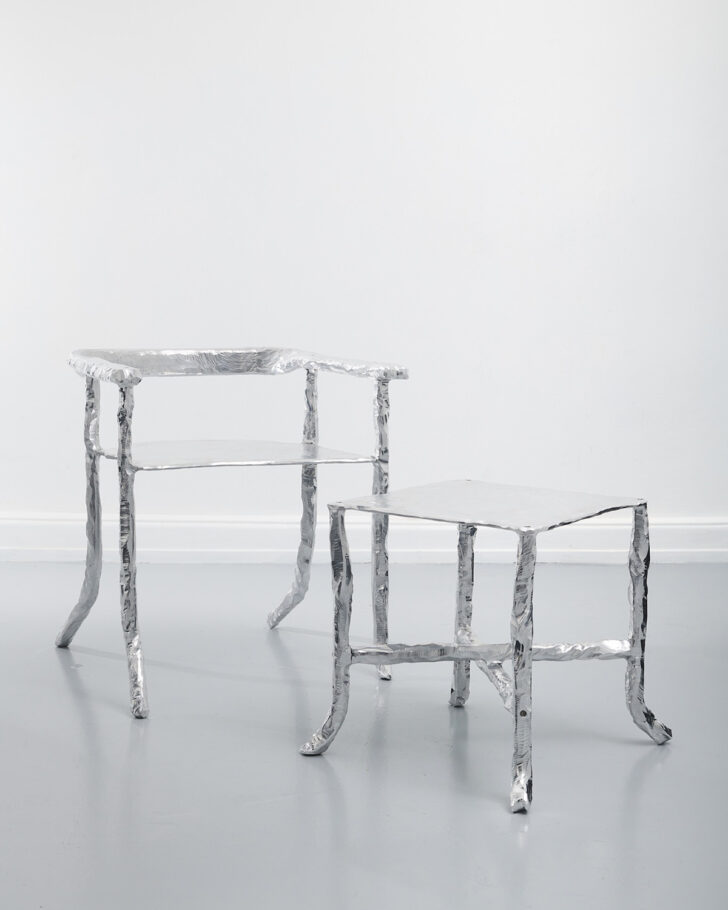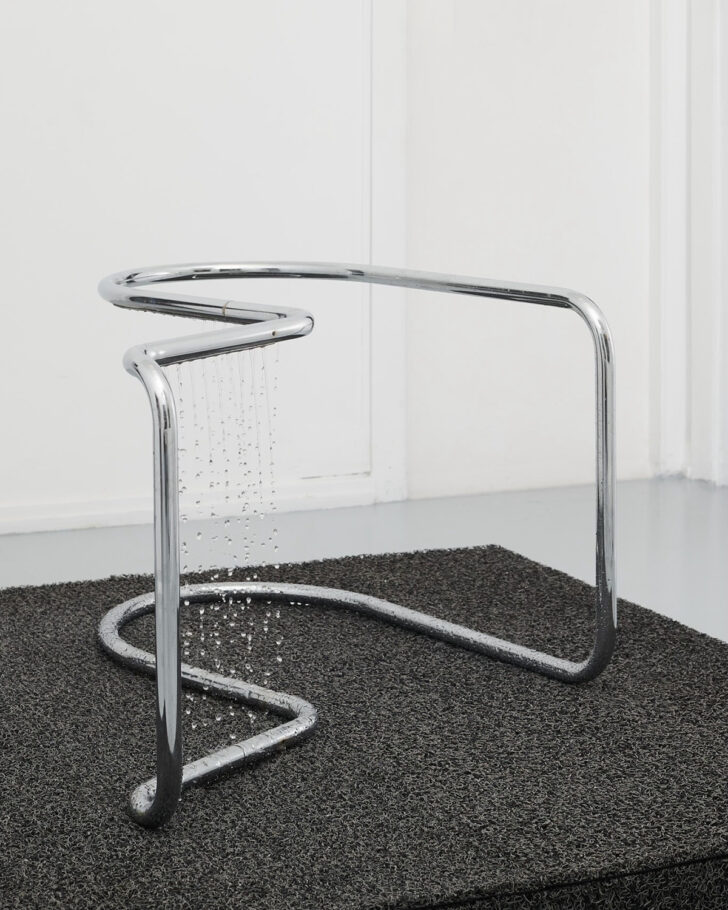 Furniture is made from oversized "toothpicks," tied together with metallic resin "rope," and fully cast in shiny aluminum as part of London studio Soft Baroque's presentation at Etage Projects. The three collections that make up the Performance Anxiety showcase all distort or exaggerate mechanisms and construction details used to build functional design pieces – including a slimline fountain — or apply high-performance materials to traditional shapes. Until November 5.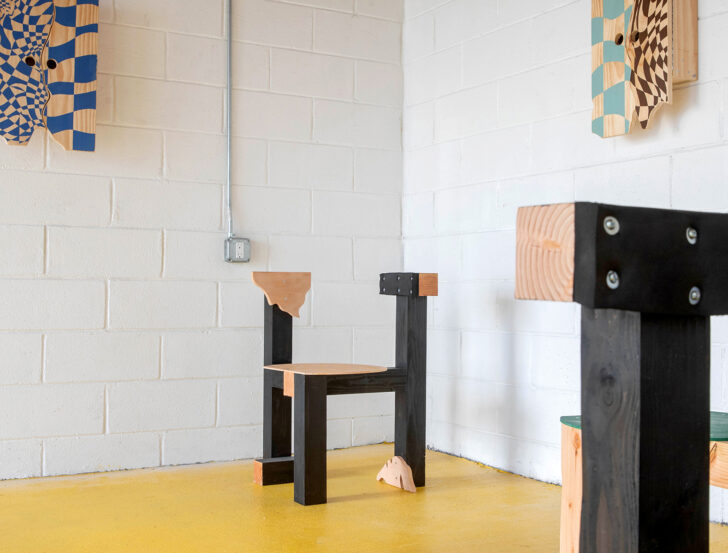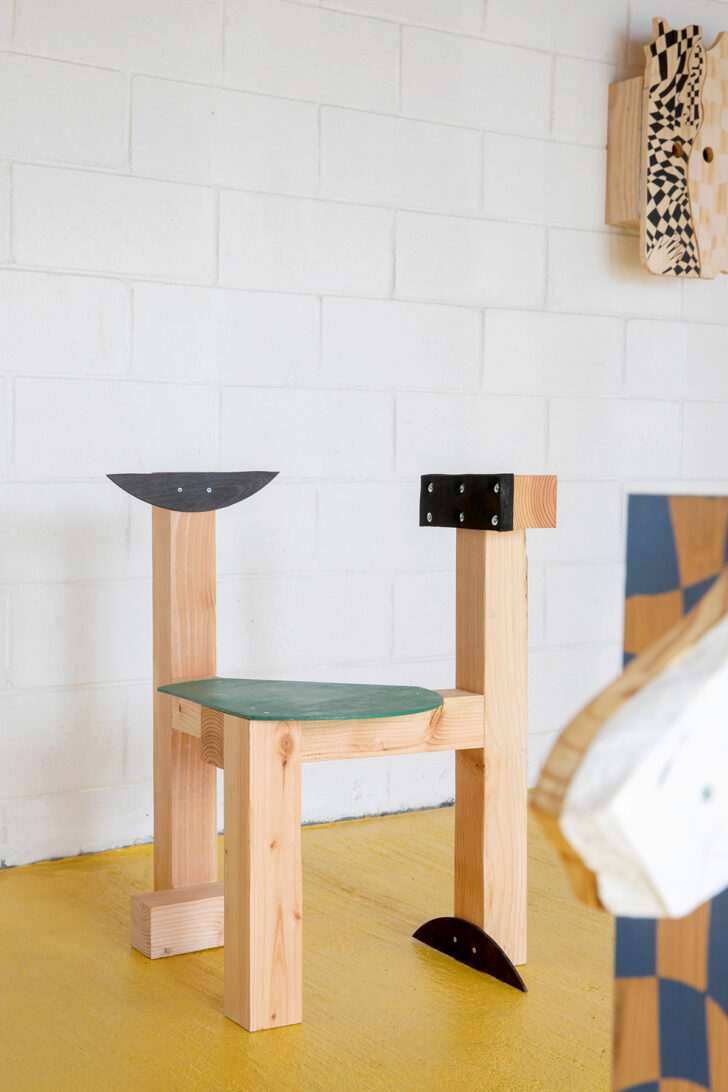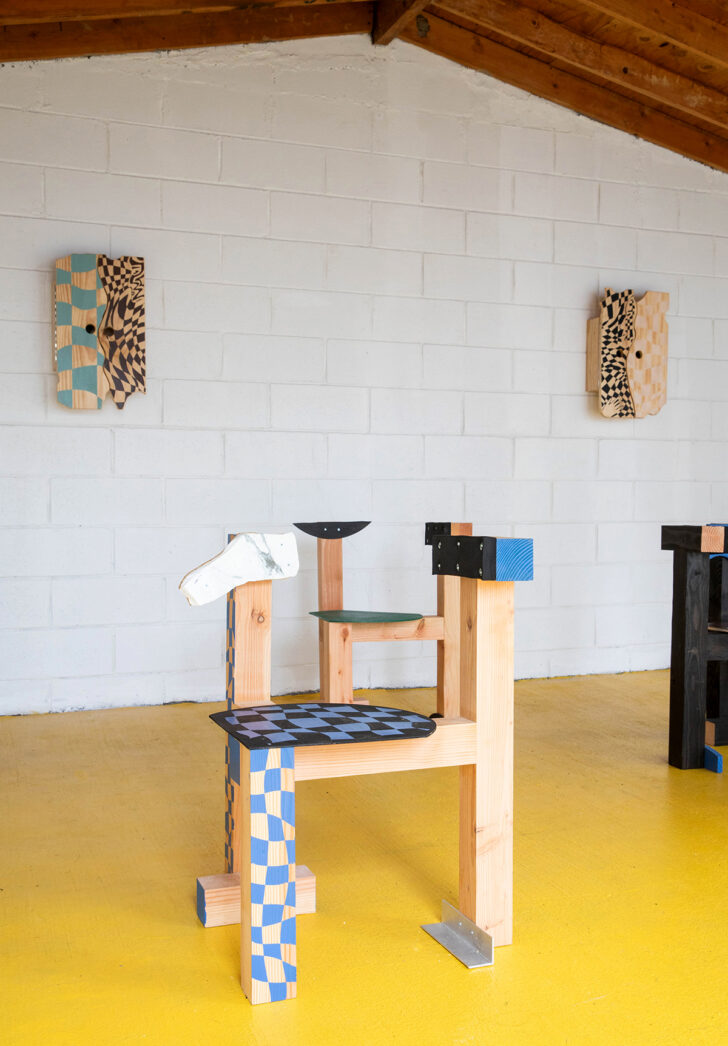 For his second solo exhibition, New York designer Brendan Timmins has taken the idea of the corner chair and produced multiple iterations of the same three-legged design using a variety of commonly found materials. The eight editions feature different base frame colors, plywood seat shapes, and various accoutrements attached to the timber blocks. Some are adorned with warped checkered patterns, which also appear on a pair of wall cabinets included in the collection. Overall, the Semi-Domesticated exhibit continues Timmins' explorations into challenging notions of luxury and value. On view now at Driveway in Rockaway, NY. Photos by Alec Kugler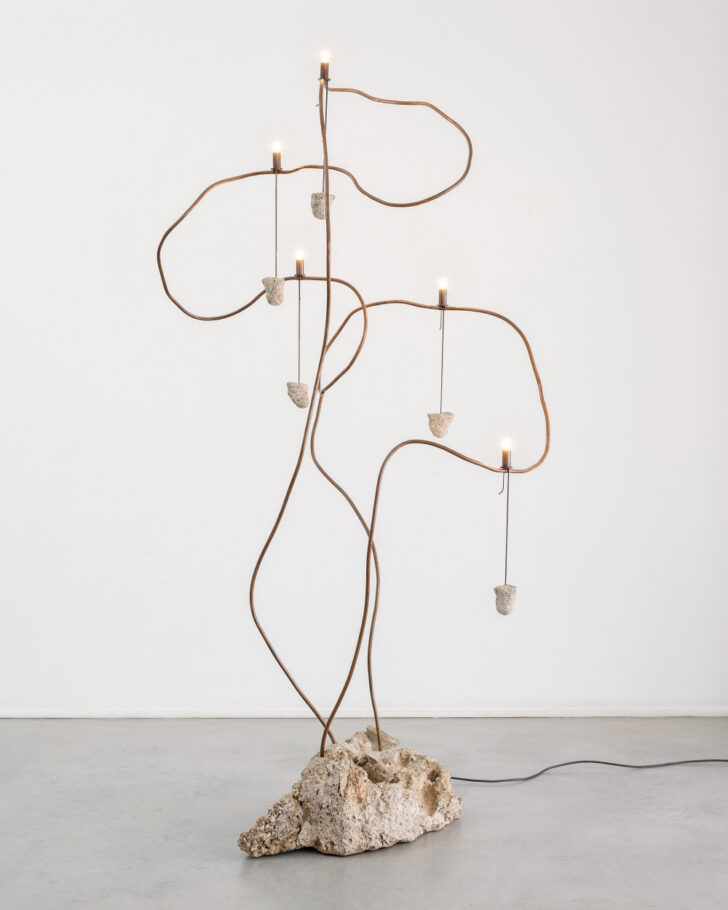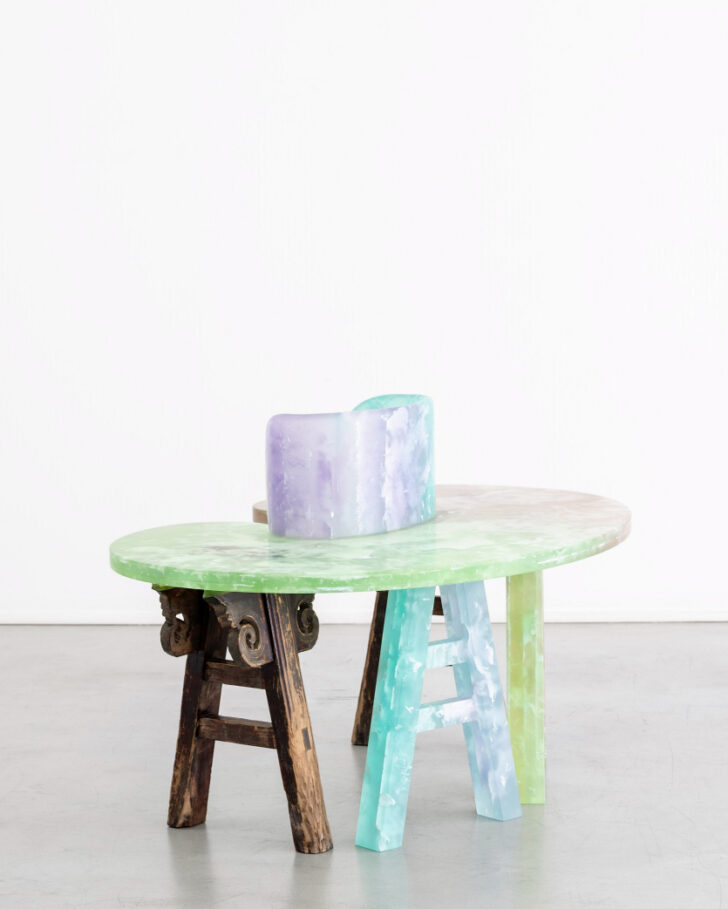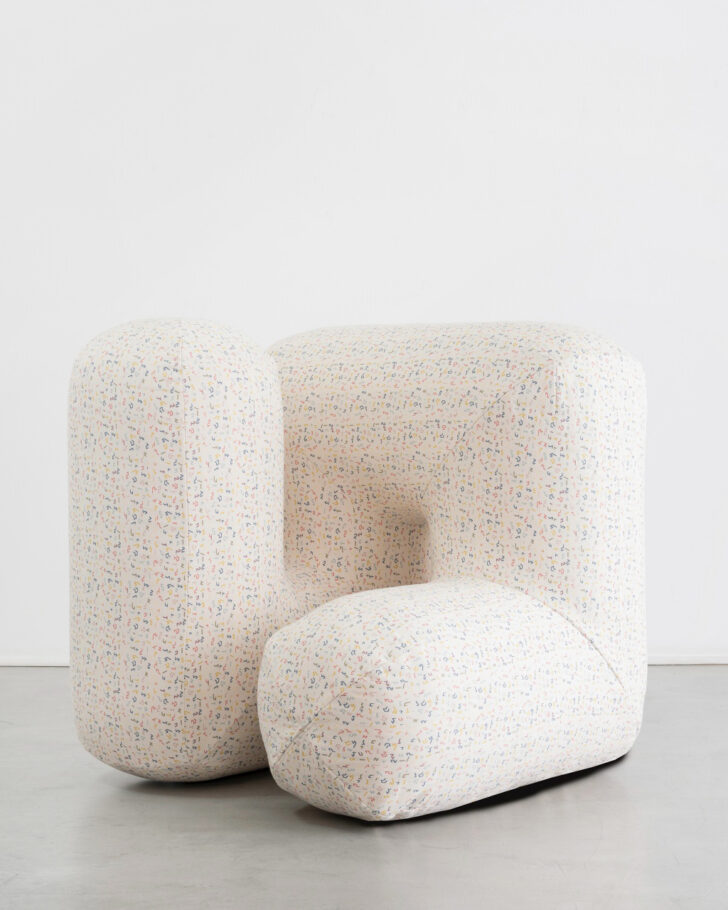 Iridescent resin and antique wood pieces by Jie Wu, squishy-looking seats by Study O Portable, and a giant candelabra made from bent copper pipes by JamesPlumb are among the commissions in Gallery Fumi's 15th anniversary show. Titled Growth + Form, the group exhibition in London is based on the work of biologist D'Arcy Wentworth Thompson, and includes pieces that display fluid organic forms, natural materials, and geometric structures. Max Lamb's yew chairs, a stacked vase by Glithero, and a cactus-like sculpture by Casey McCafferty also feature. Until September 30.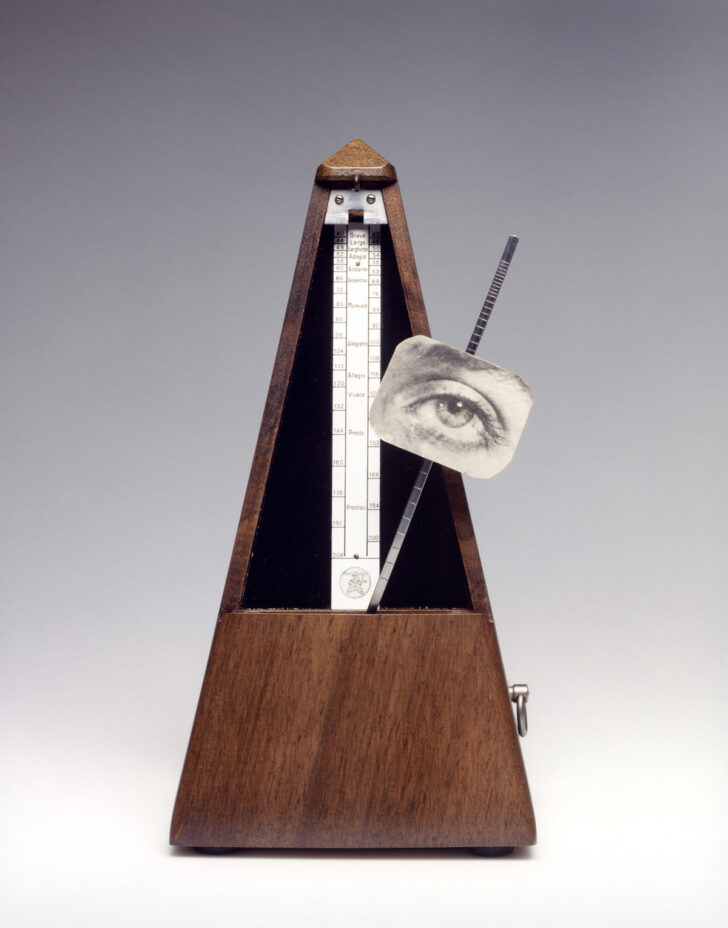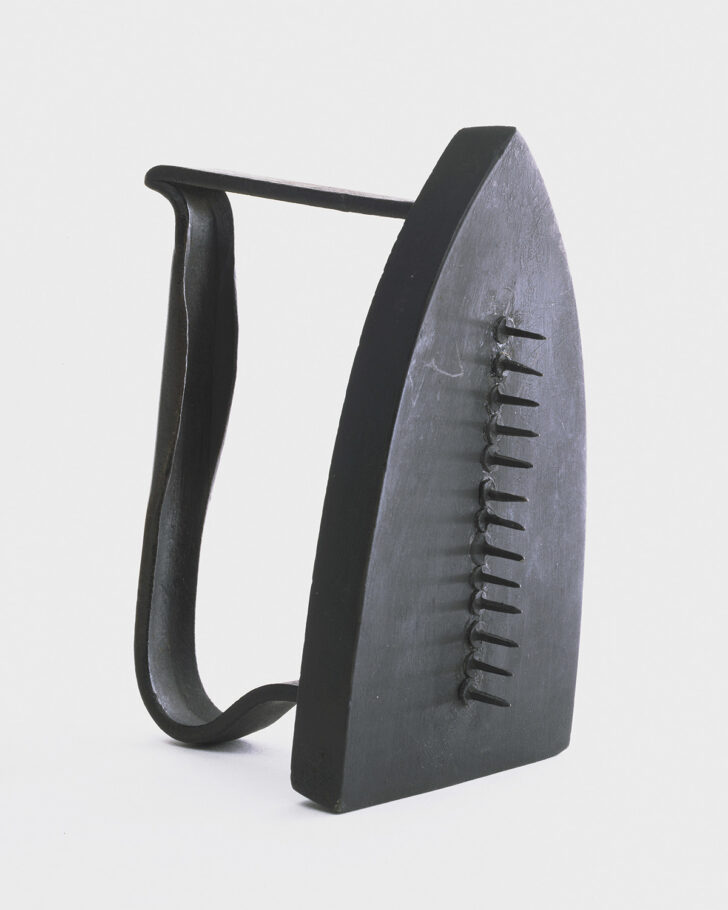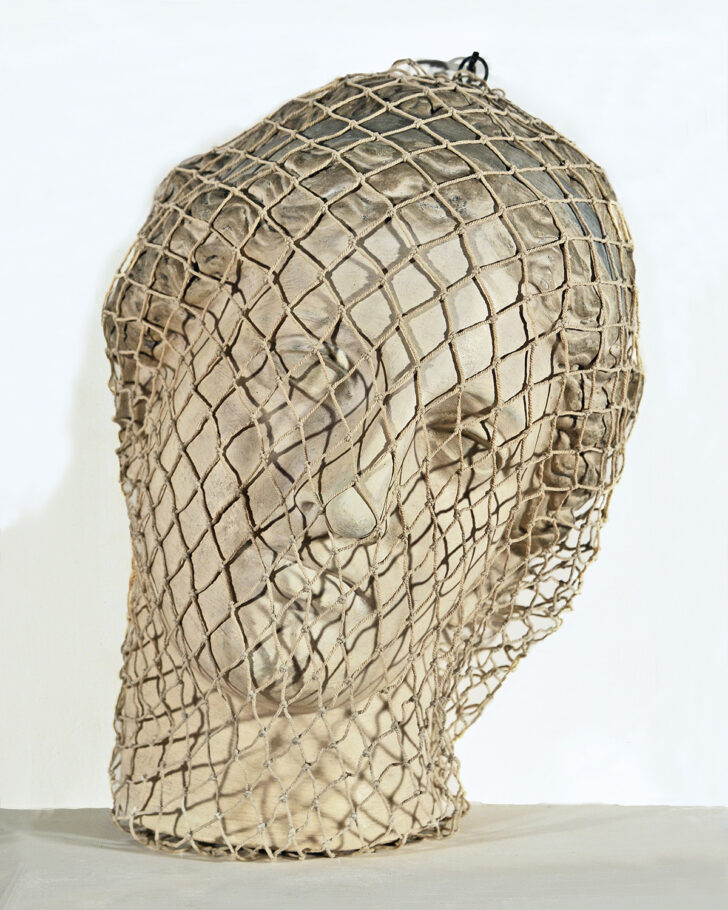 Dadaism and Surrealism seem to feel appropriate for the current state of the world, so a New York exhibition of Man Ray sculptures has arrived at the perfect time. The selection of replicas that the American artist created of his most recognizable works at Luxembourg & Co. include Cadeau, a flat iron with thumb tacks glued to its plate that was spontaneously added to Ray's first solo show in Paris; and Indestructible Object, a metronome with a gelatin print of an eye attached to its needle. Man Ray: Other Objects is on view until December 2.
Discoveries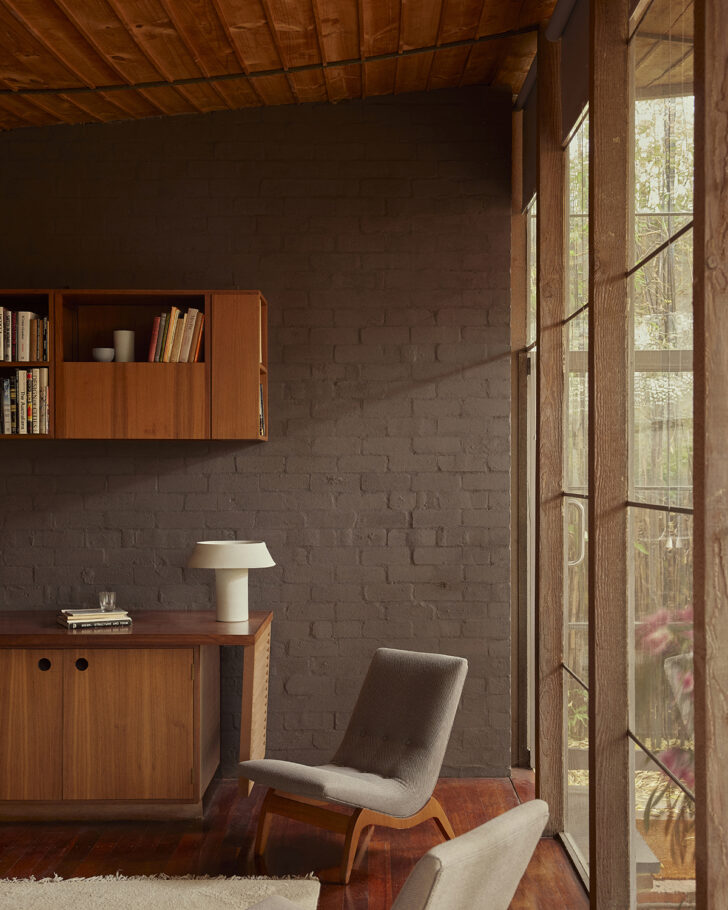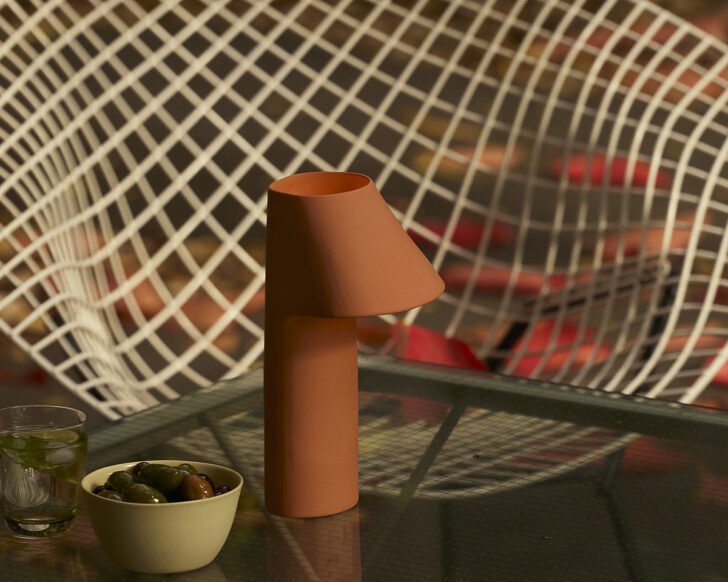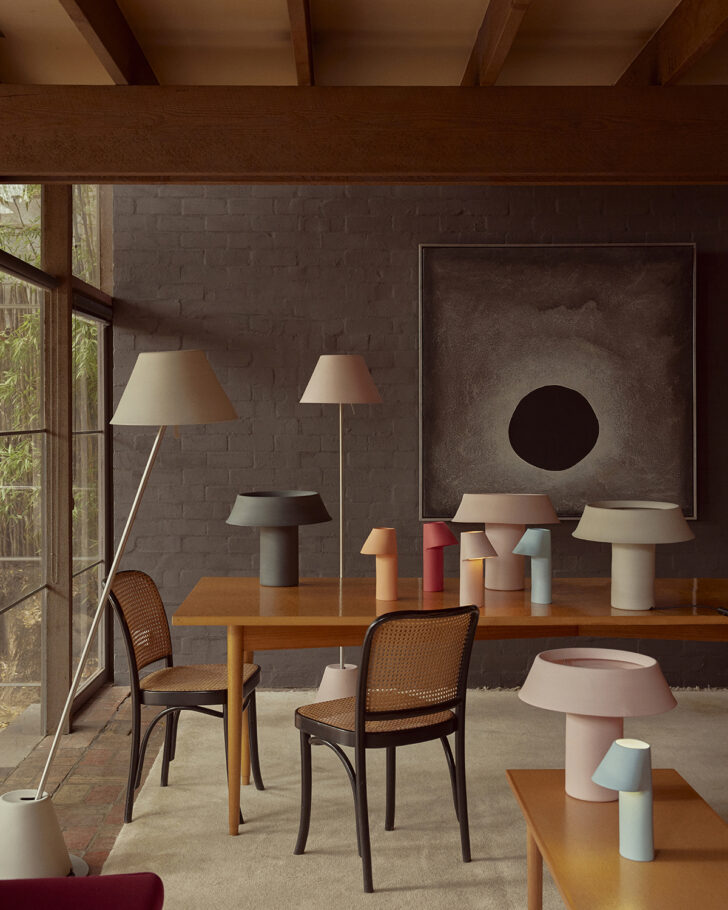 These sweet porcelain lamps were designed collaboratively by Mud Australia founder and creative director Shelley Simpson, and industrial designer Zachary Hanna. The collection of three includes the portable Pop Lamp, made from a single piece of porcelain and suitable for both indoor and outdoor use. Then there's the Flared Table Lamp, with a skirt-like shade that encircles a cylindrical base, and the Flared Floor Lamp supported by a tiltable, brushed stainless steel stem. All come in options picked from Mud's signature color palette.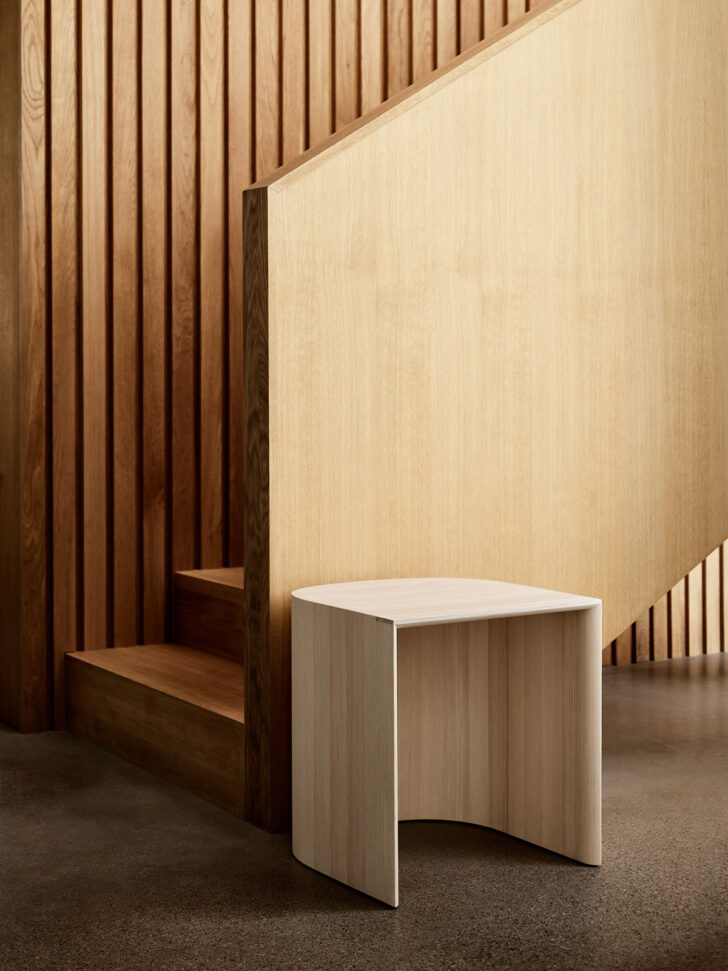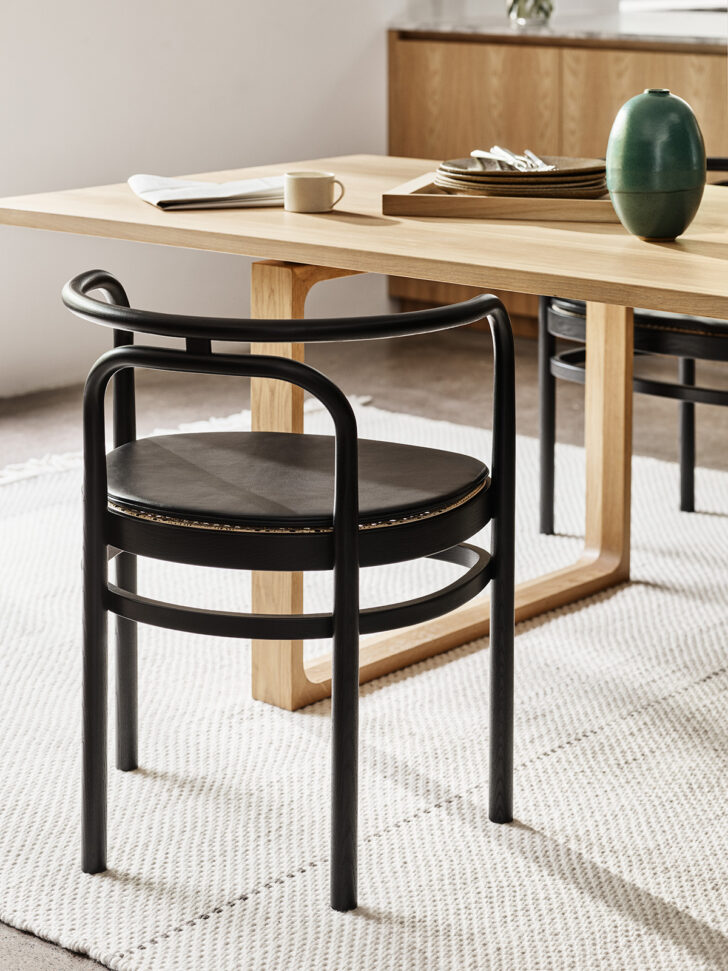 Two new launches from Fritz Hansen (well, one new, and another a re-edition). First, a very minimal wooden stool/side table by Cecile Manz that's sculpted into a concave curved form and topped with a flat lid. The way the pine or cherry grain patterns line up between the two is particularly satisfying. Second is the revival of the PK15 chair, the last designed by Danish master Poul Kjaerholm in 1979, which pushes steam bending technique to its limits, according to the brand. Available in natural lacquered or black ash or black coloured ash, the chair also has a wicker seat that comes with an optional flat leather cushion.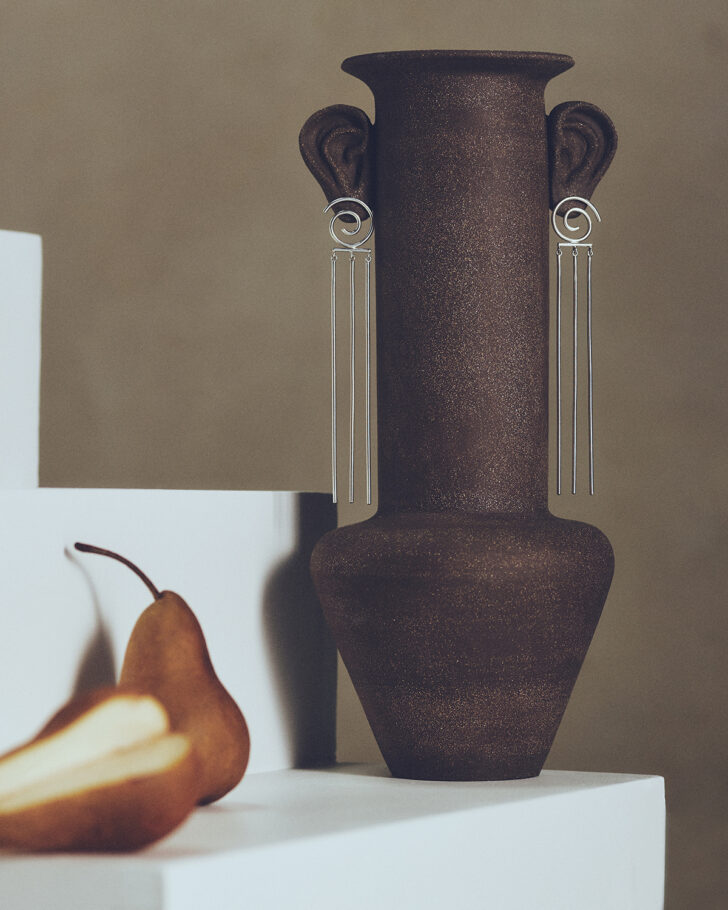 Vases with ears, wearing earrings. Say less! After New Jersey-based ceramicist Steph Trowbridge and Oregon-based jewelry designer Natalie Joy met via Instagram, they decided to combine their talents for a limited-edition collection. The resulting nine stone sculptures in different heights, shapes and colors each have auricles that wear a unique pair of silver or brass drop designs. So chic, so fun.