09.24.23
Week of September 18, 2023
A weekly Saturday recap to share with you our favorite links, discoveries, exhibitions, and more from the past seven days. This week: Wentrcek/Zebulon imagine a "dys-taupian" future in LA, Tekla Evelina Severin creates the cushiest two-pile rugs for Ogeborg, and Gas Aulenti's iconic Pipistrello lamp gets sheathed in the sunniest yellow.
Exhibitions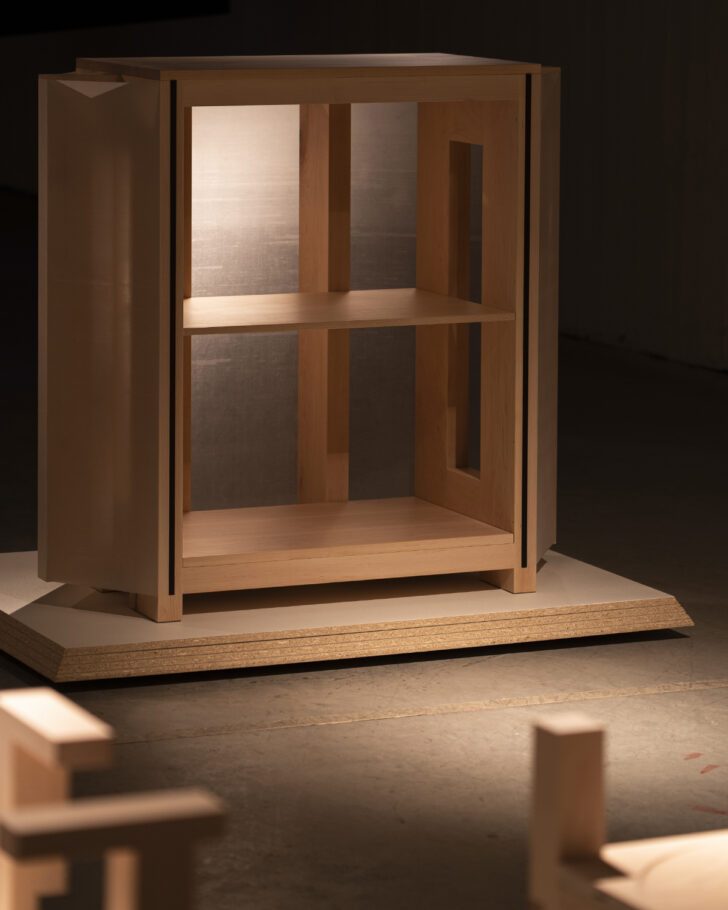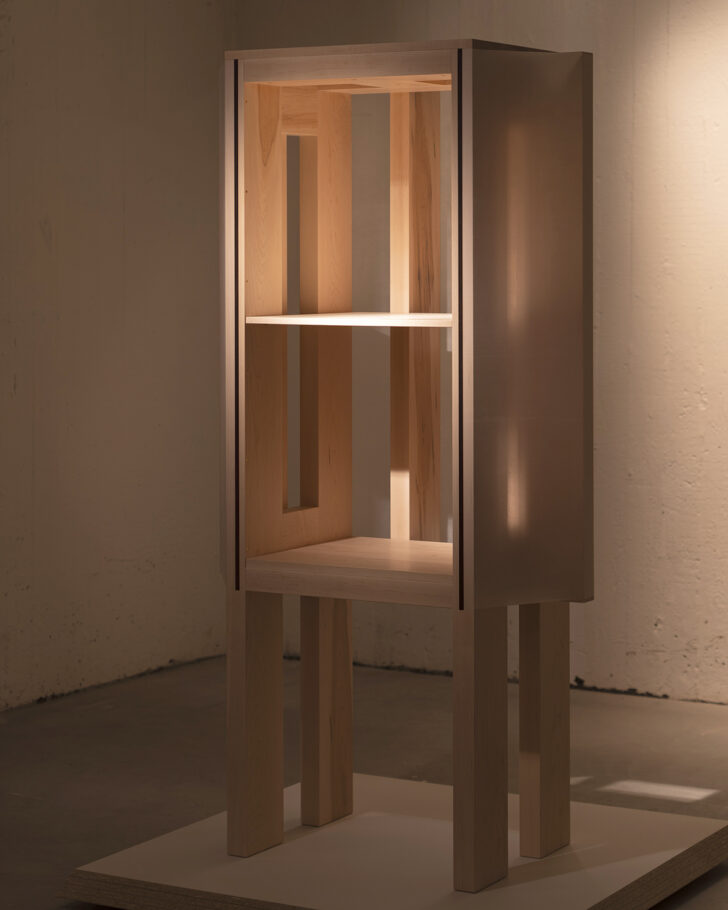 Stockholm-based Korean designer Kunsik Choi is interested in the way perception determines how we use and understand an object. In his Solid-Void solo exhibition recently up at Galleri Gemla in Stockholm, Choi explored notions of completion and process and how objects contain and create voids or spaces into which we project our own thoughts and narratives. Works in the show included a cork room divider, a cabinet of maple partly wrapped in silicone, chairs that appear to be under construction, an assemblage of carpet (from Kasthall) resembling stepping stones in a traditional Korean garden, and a glass vase composed of a uniform base and an upper part whose shape is left more to chance during the glassblowing process.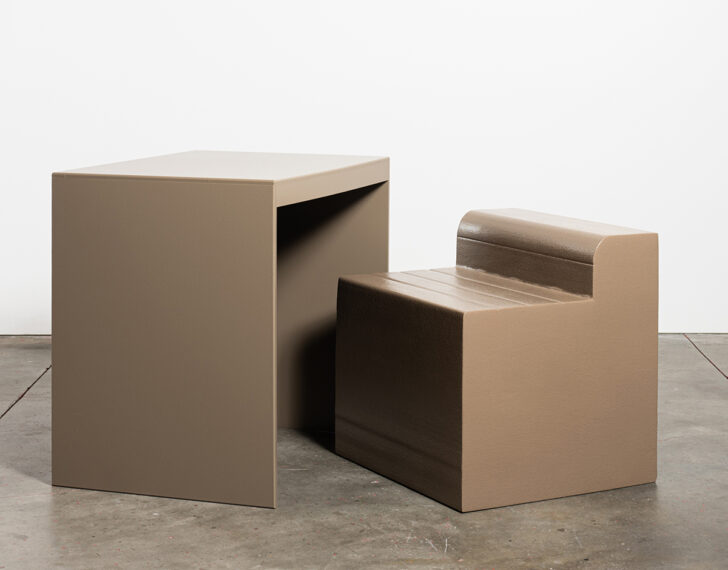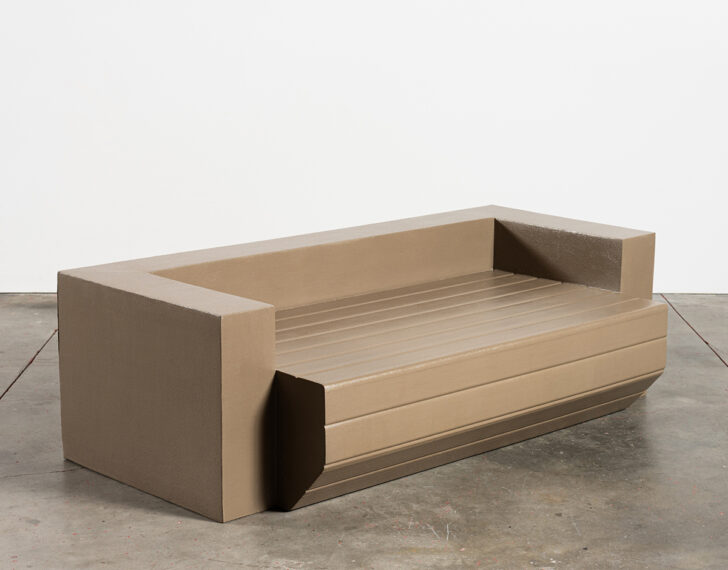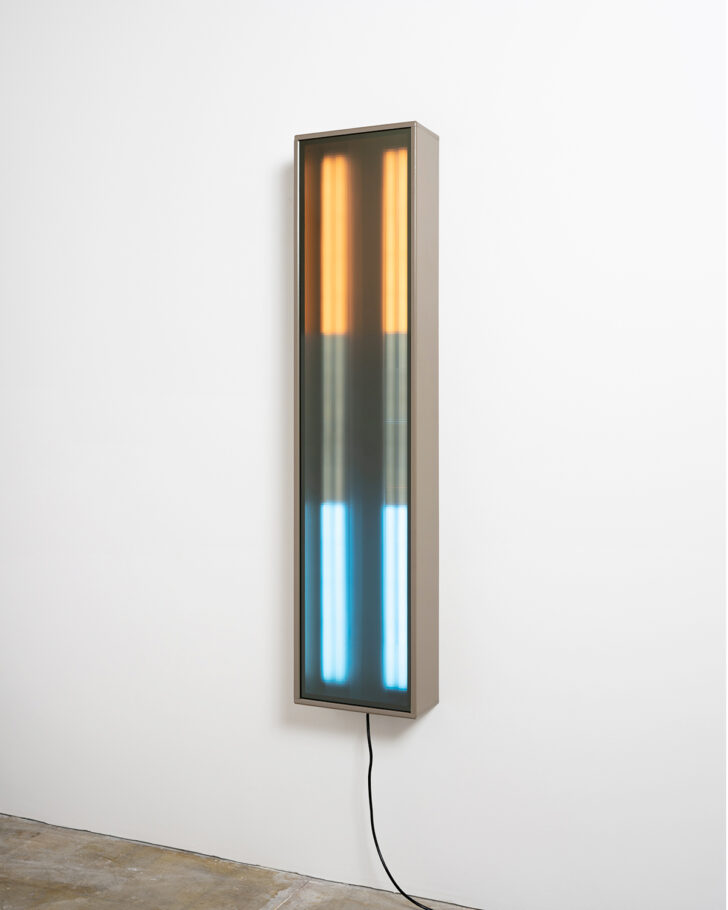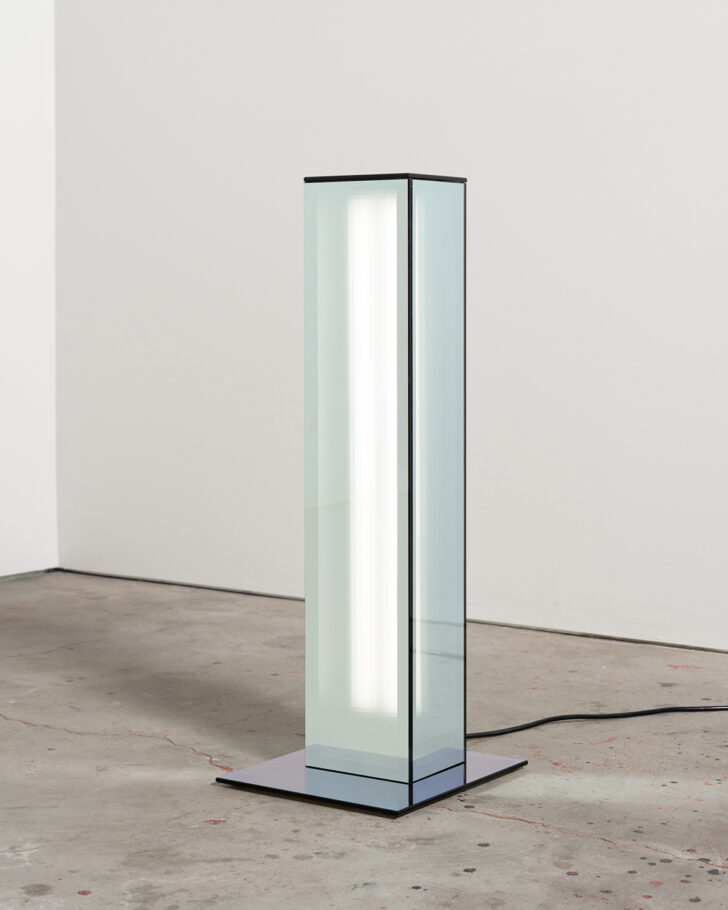 As artists-with-dayjobs, Kristen Wentrcek and Andrew Zebulon are no strangers to the everyday grind and the feeling of having "no life," which they've explored in the aptly titled No Life, their show of sculptural furniture and lighting at Marta in Los Angeles. But this collection also asks the question that has long been central in science fiction – and seems increasingly central to our own regular existence: What do we need to live? (And by extension, what does it mean to live?) Imagine a solo traveler set adrift in space; here's what their capsule might be outfitted with: a sofa, tables, bed, storage unit, chair, and lamps, made of foam, Starboard plastic, and two-way glass, in a palette of utilitarian taupe. (Maybe you could call it dys-taupian?) The show is up through October 28.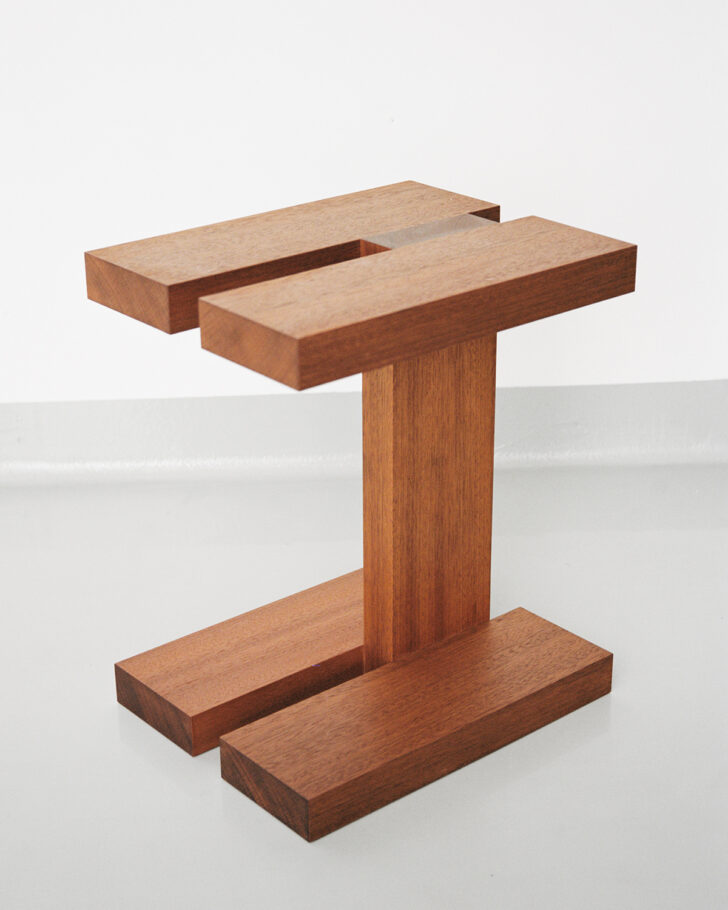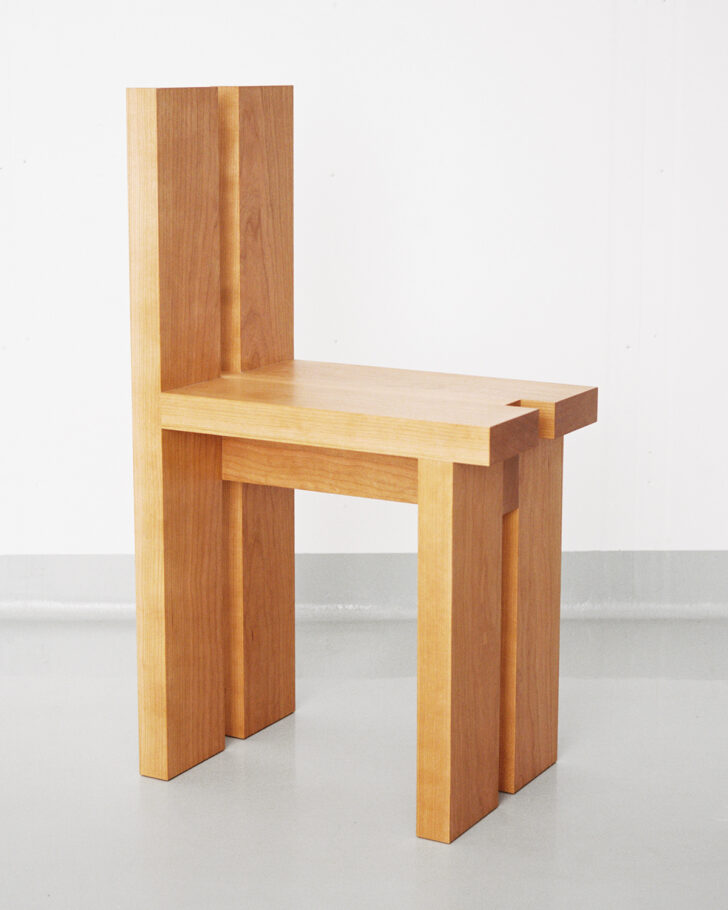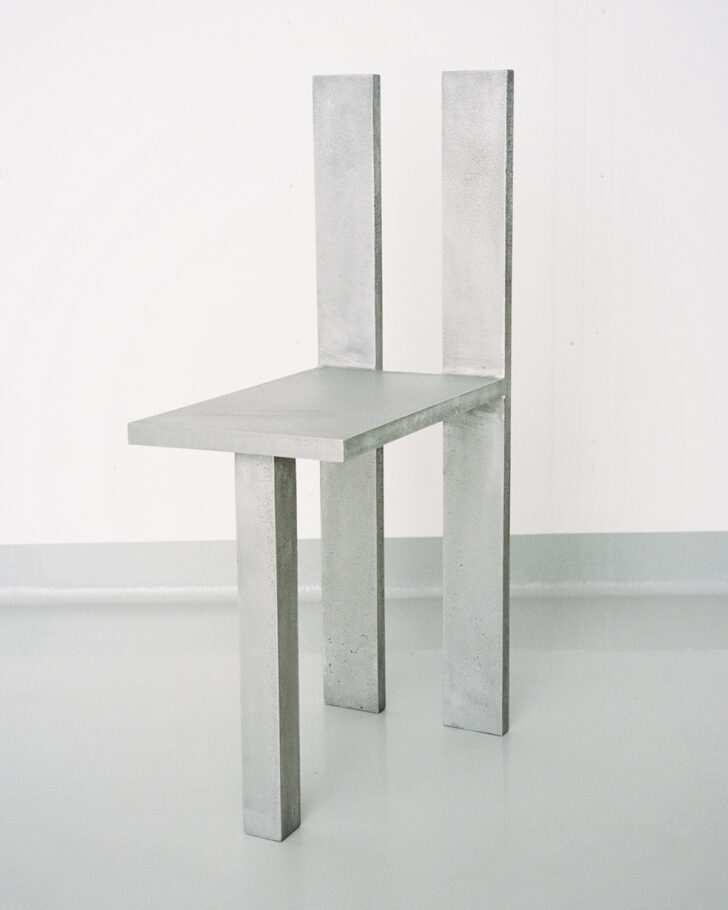 With his Primitive Arrangements exhibition at Stockholm Design Week earlier this month, Scottish-Swedish designer Nick Ross showcased how he translates his fascination with ancient history and early building methods — stone formations, Scandinavian Bronze age boat construction, and Viking jewelry — into work that's elemental, simple, and minimal but evokes a kind of quiet, ceremonial grandeur and mystery. Ross uses bronze, aluminum, cherry, mahogany or maple woods for chairs, side and console tables, a coatrack, and a candelabra. Adding to the effect, these pieces were shown at the Swedish History Museum alongside medieval art spanning the 11th to 16th centuries.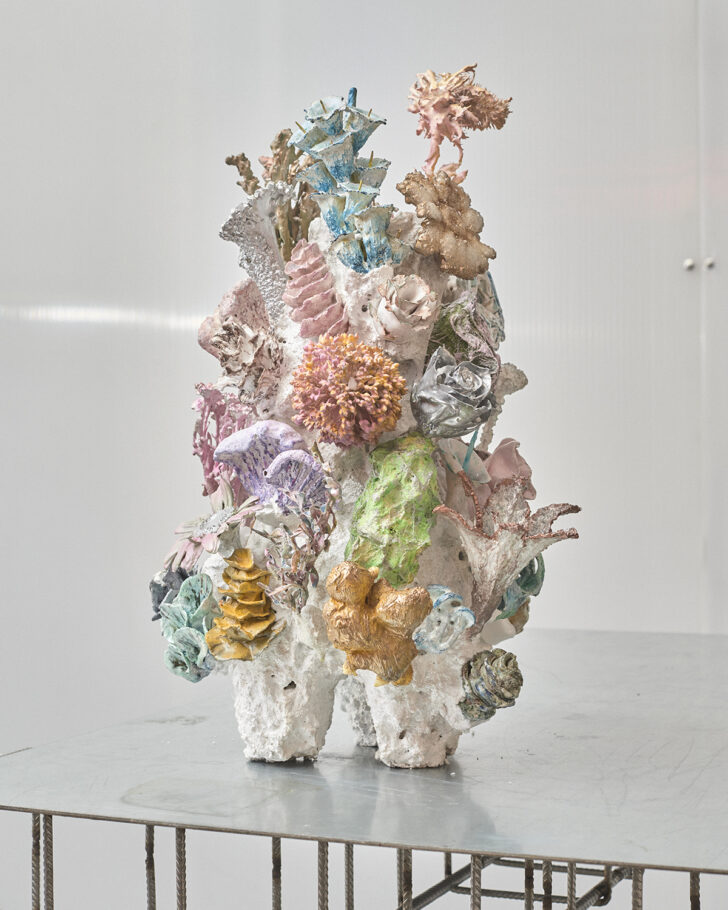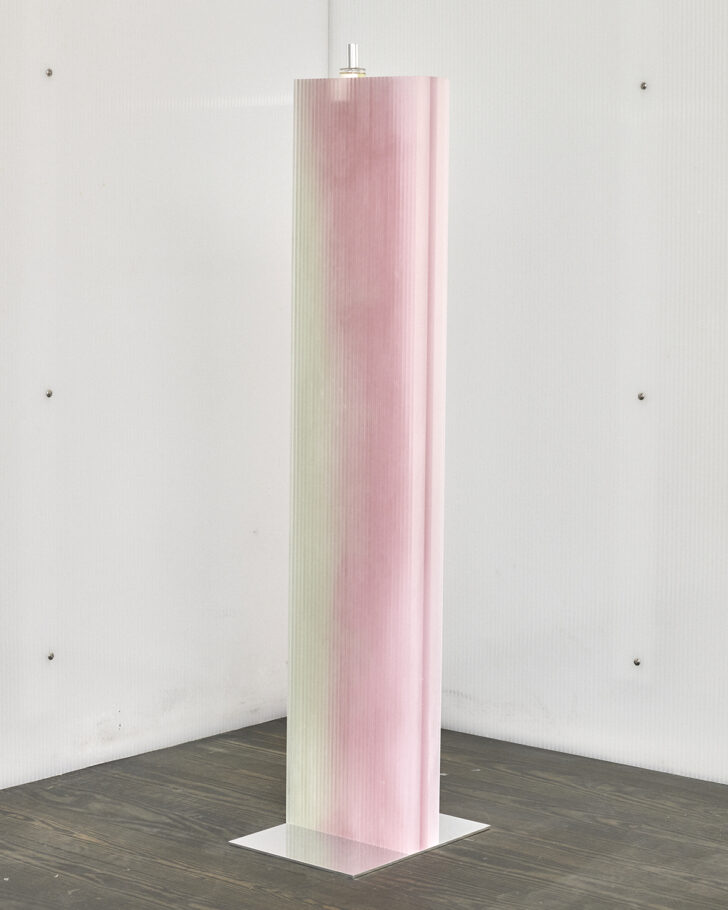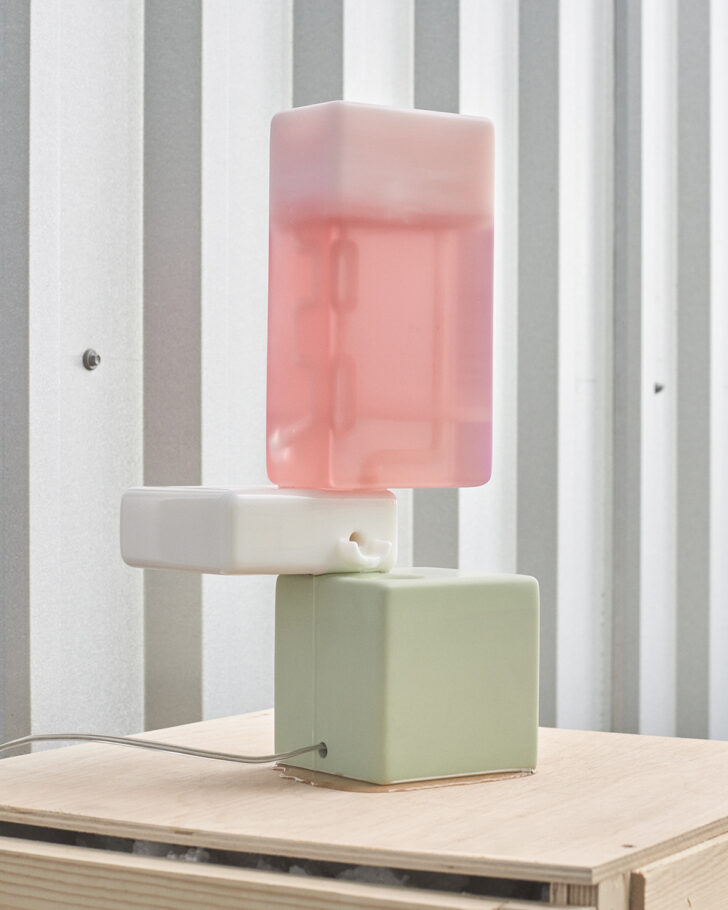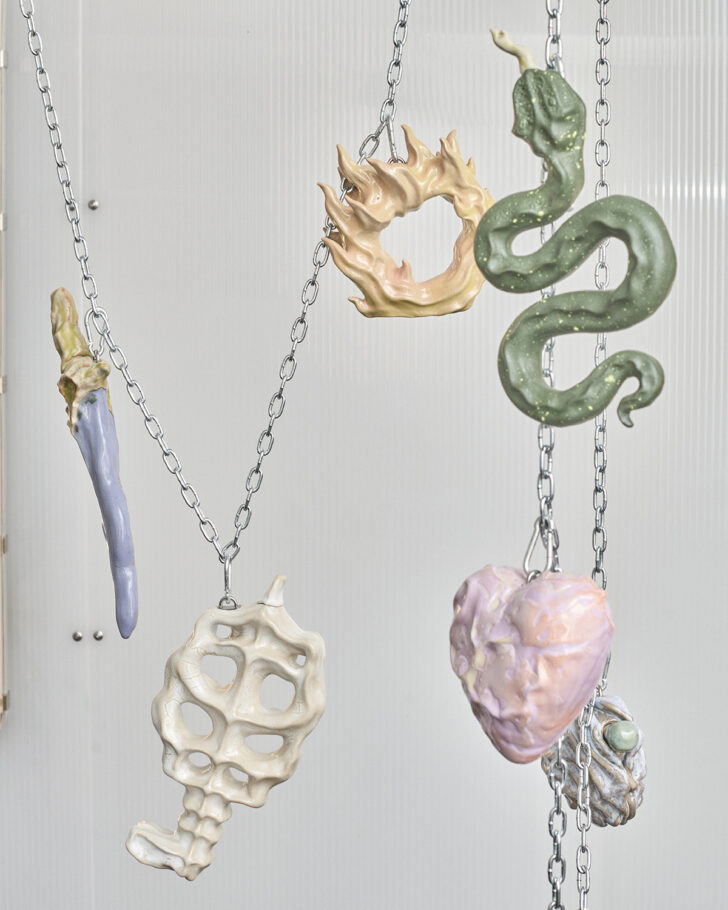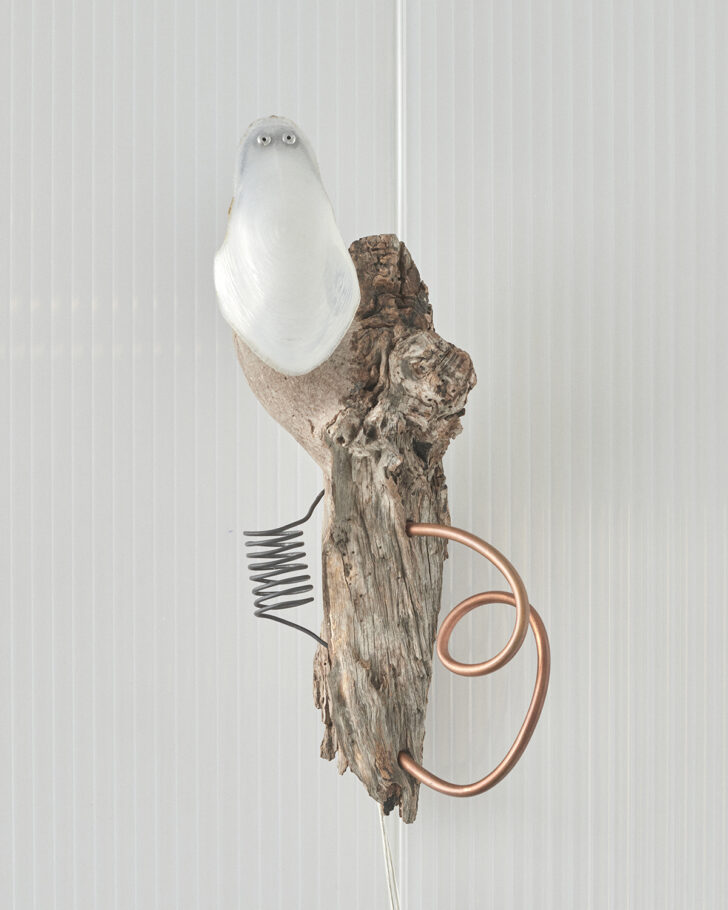 To celebrate Dripping Rhubarb, a new room spray created by En Doft in collaboration with studio and concept store Tableau, 10 artists were invited to make pieces inspired by the scent – which is meant to leave you feeling "transported to a surrealistic forest where tulips grow two meters tall" or like you're "in a metallic yet soft dream where mossy mountain fountains splash with soft soil." Or maybe it conjures, as it does for Laurids Gallée, a sculptural tabletop fountain of translucent pastel blocks that seem straight out of Candyland. Or the fountain Adir Jacobi envisioned, a kind of clam shell turned inside out, multiplied, and reshaped. Or a frozen, floral explosion, like Gemma Barr's vessel of ceramic, glass, thermoplastic, crystals, and flowers preserved in acrylic. Leo Meyer, Annelie Grimwade, Forever Studio, Espace Aygo, Gjis Assmann, Heim & Villadrich, and Viktor Miklos also contributed functional artworks on display at the Tableau showroom in Copenhagen earlier this month.
Interiors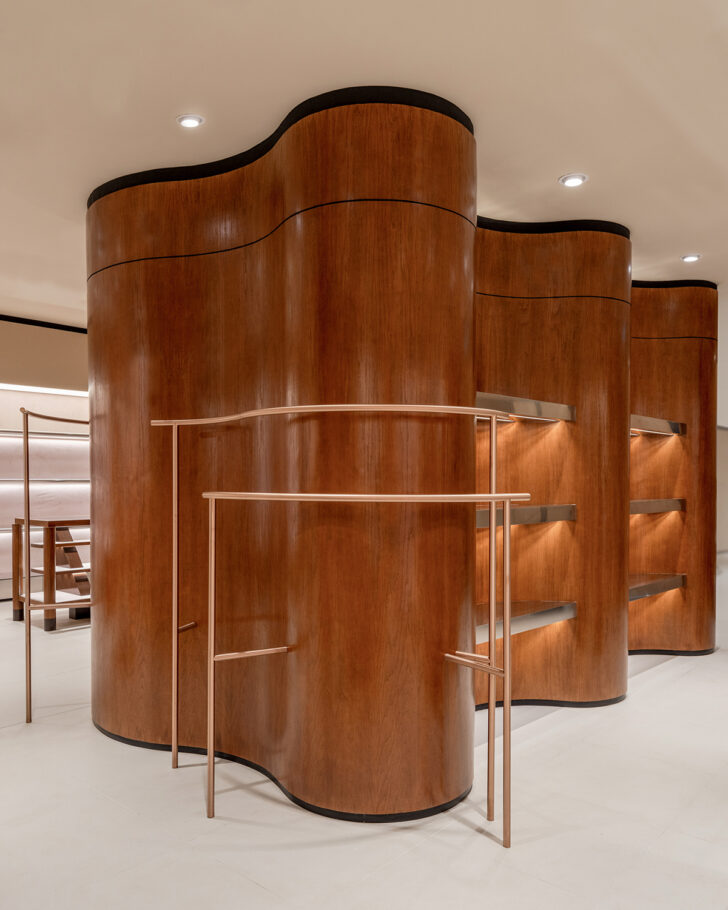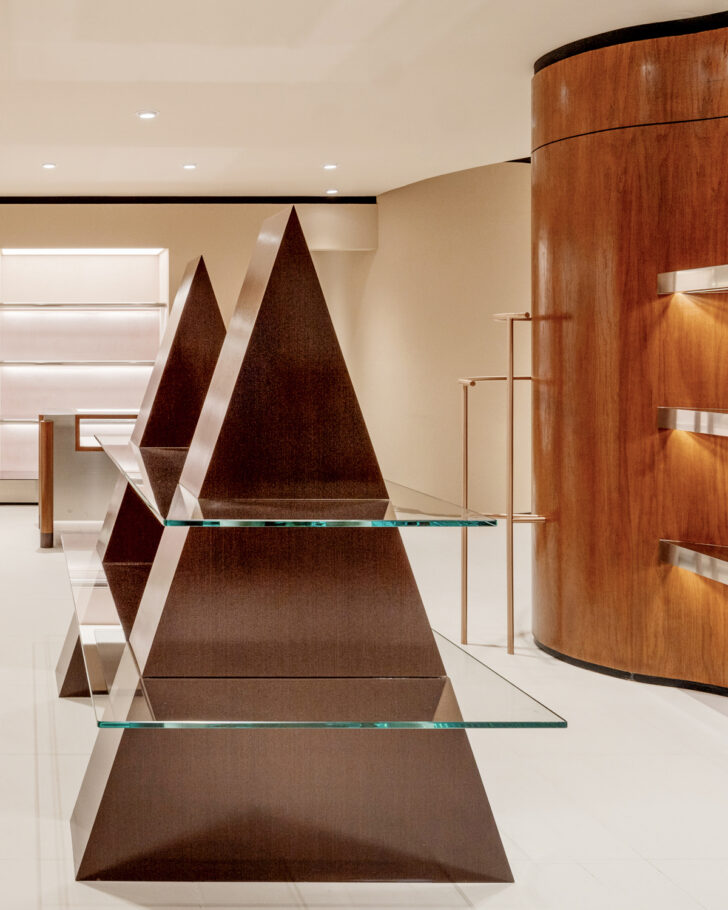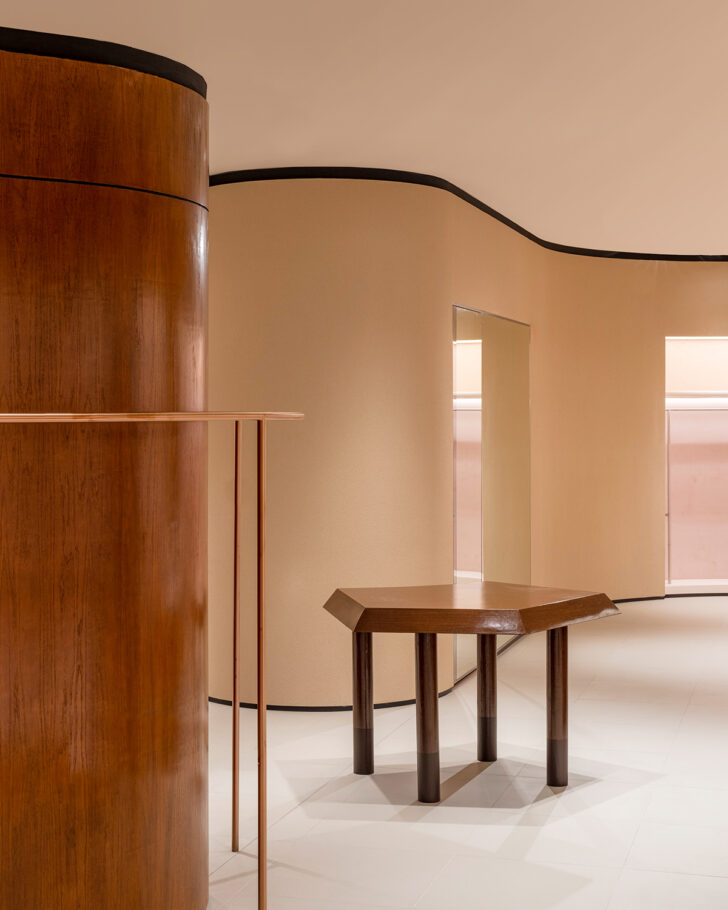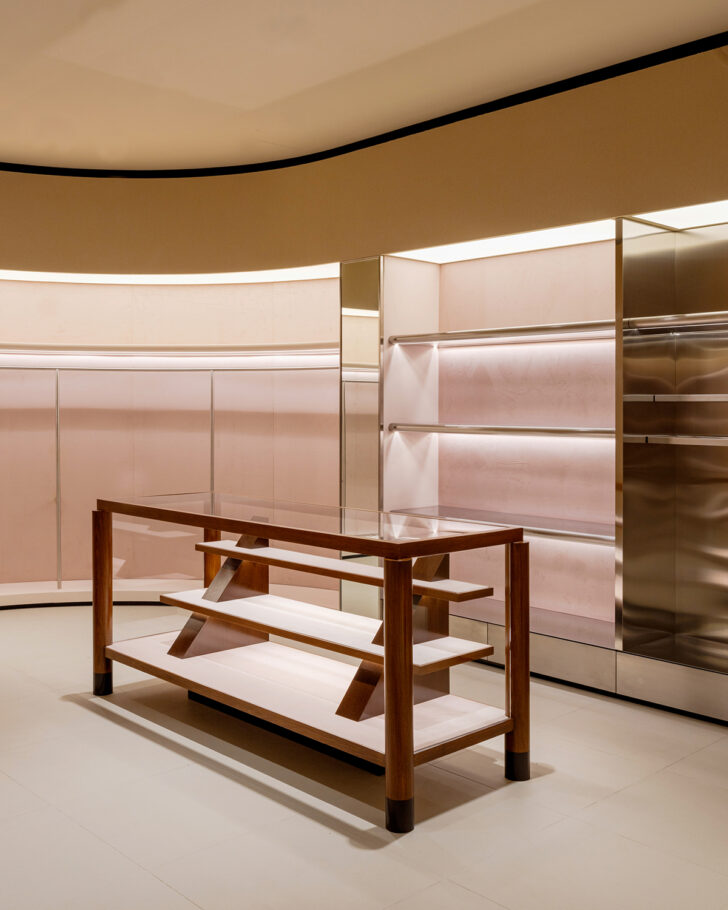 In their third store for Malaysian leather brand Bonia, Berlin-based interiors firm Oskar Kohnen Studio play on contrasting shapes and proportions while maintaining a tonal uniformity of browns and creams. This retail location, in Kuala Lampur, features an undulating wooden centerpiece that houses display shelves and is surrounded by a curving railing, encouraging you to move around and view it from all angles (or lack thereof). The rest of the space takes its cues from this monolithic form, with soft, rounded corners. But to keep things from getting too amoebic, a sharp-edged, pyramidal shelf of wooden bases sliced by two planes of glass and an asymmetrical table add definition
Discoveries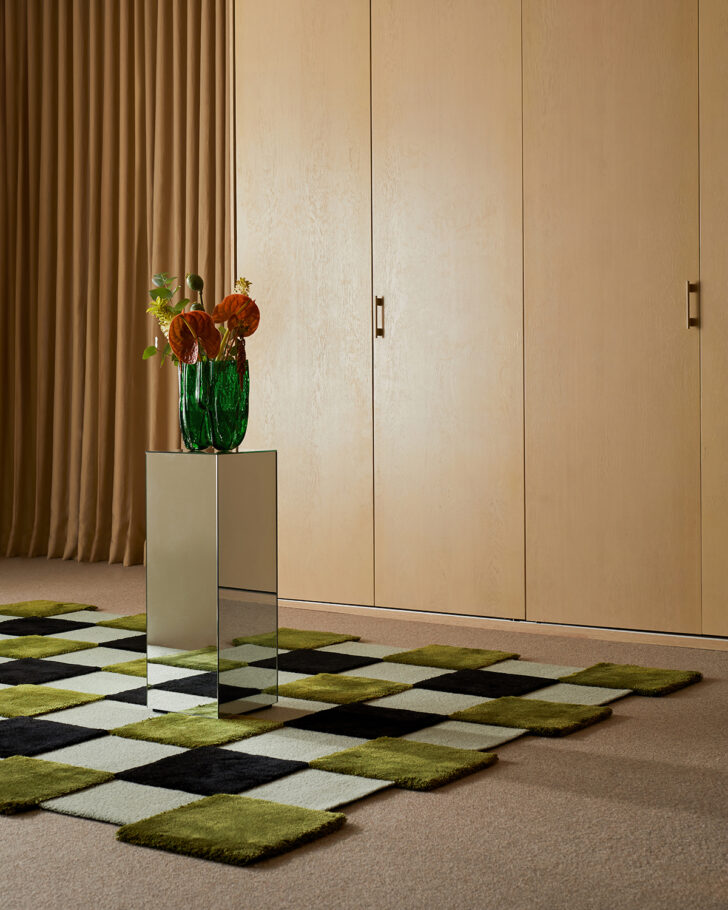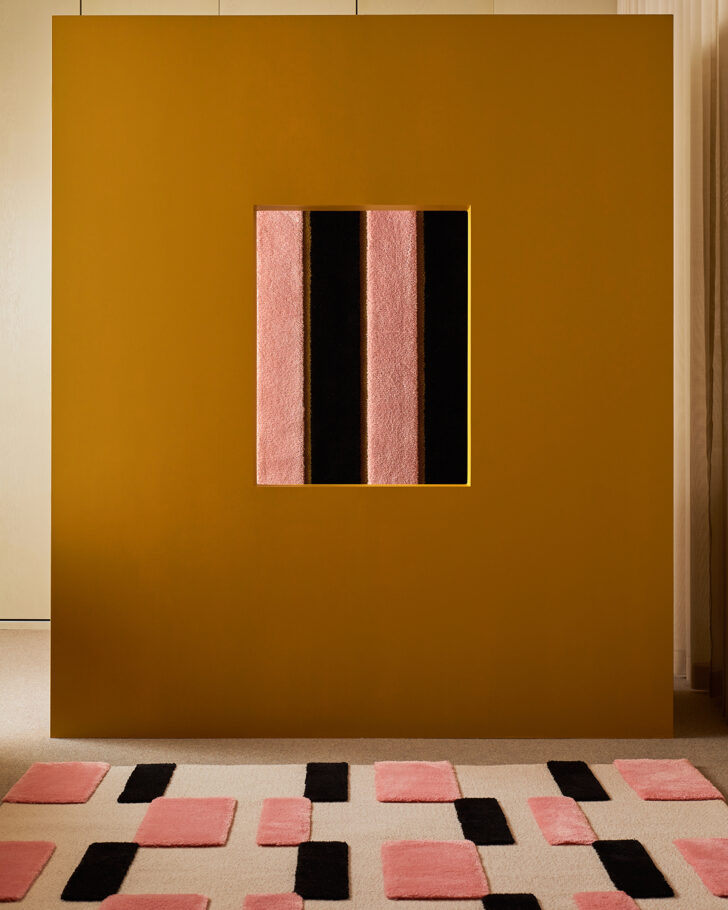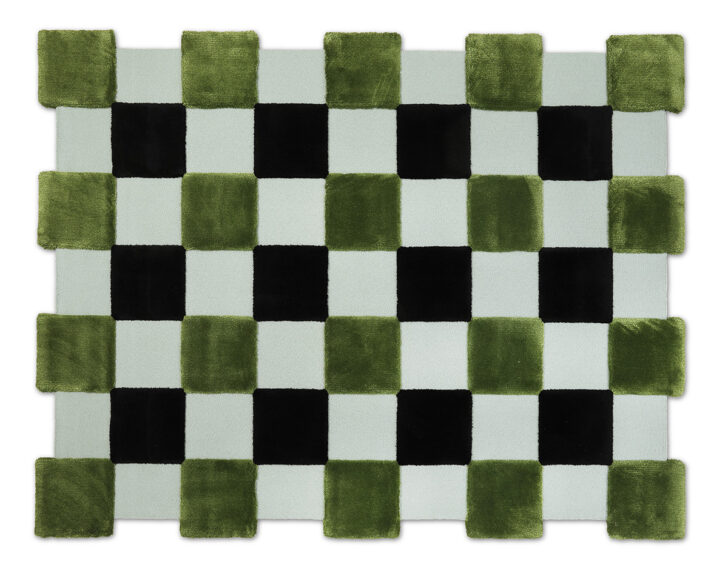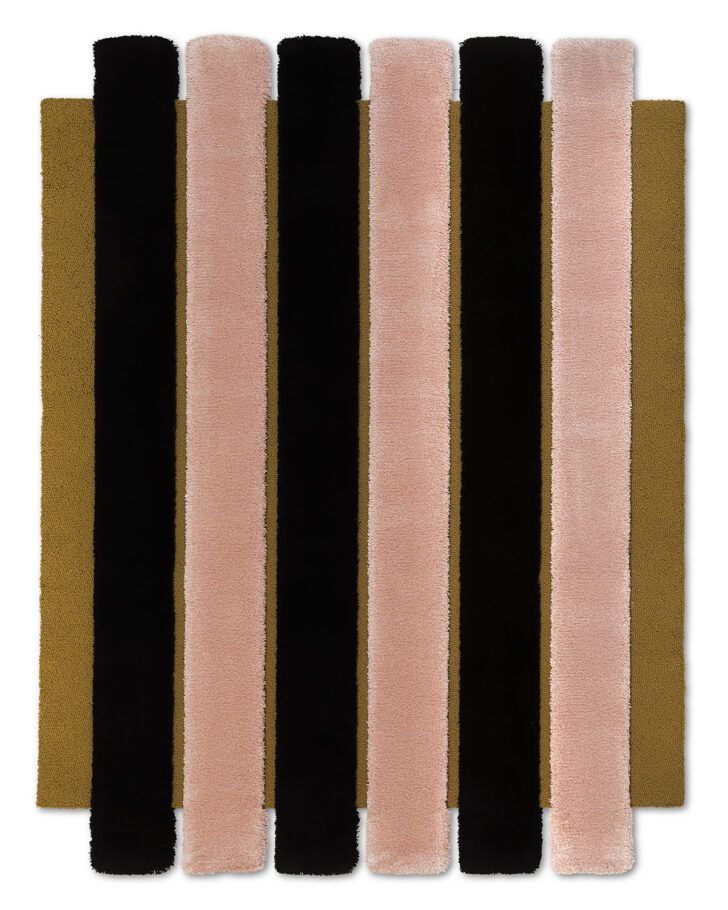 With the Segment rug collection, Stockholm-based designer Tekla Evelina Severin has taken the checkerboard and moved it off the grid. The patterns of these hand-tufted rugs are based on classic squares and stripes but shift them in new ways, just as color itself is always shifting, depending on relational contexts, whether tonal or contrasting. Designed for Swedish carpet company Ogeborg's 60 anniversary, Severin was contemplating time with this gorgeous collection – how it moves in segments, recurs, and continually references itself.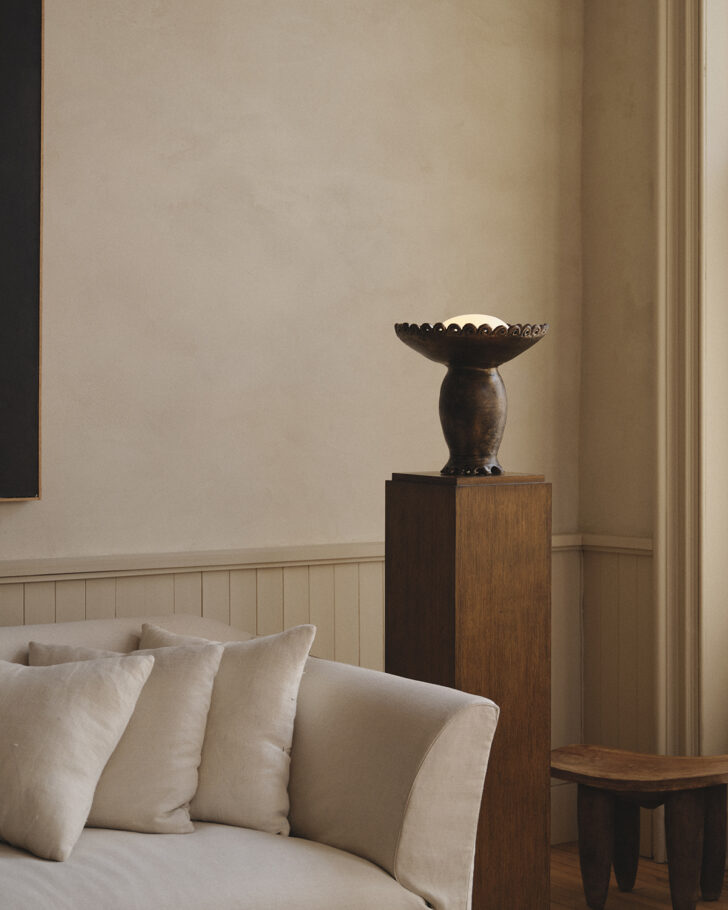 Brooklyn designer Danny Kaplan has changed his aesthetic tune somewhat wit h his latest table lamp, Odin, which could be mistaken for "a relic dug up from the ocean." The ceramic design—wheel-thrown in two parts—is finished to look more like patinated bronze, while the ornamental waves around the top (which are added last) add to the Old World appearance. Each lamp is custom made to order.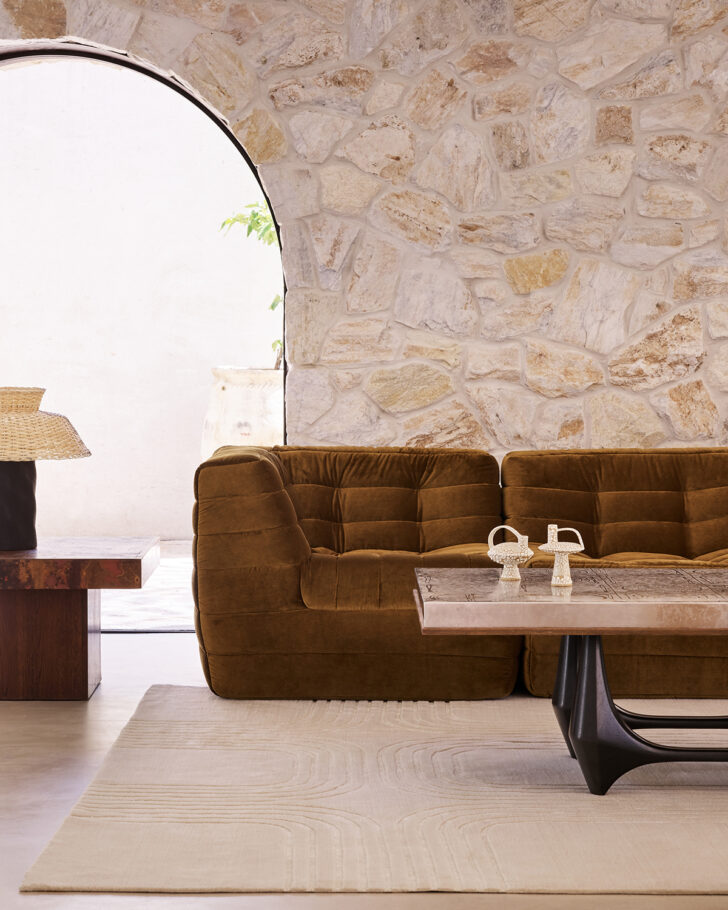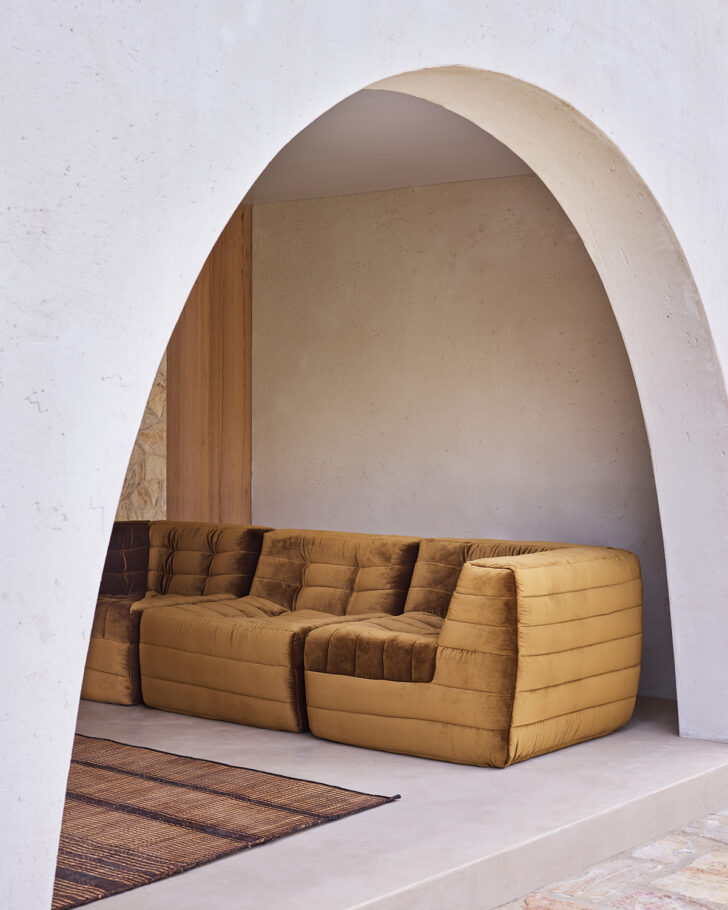 Here to make your 70s dreams come true is the Nara sofa from Tigmi in Byron Bay Australia. Inspired by mid-century Italian design, it's locally made to order from curved foam and draped upholstery and available in hand-channeled velvet – 15 sumptuous shades – or a blend of cotton and wool in wheat or ecru. Its modularity allows you to configure and reconfigure it however you like.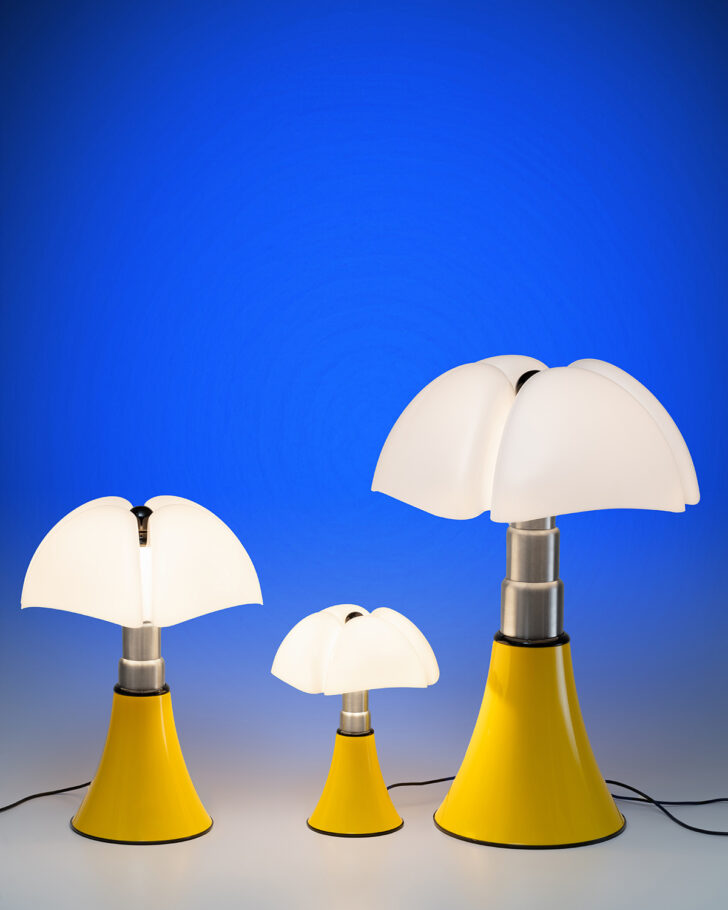 Gae Aulenti's iconic Pipistrello lamp, designed in 1965, is getting an updated option from Martinelli Luce – the Pipistrello Pop, which has a bright, sunny, primary yellow base. The shade of the lamp retains its classic shape, based on the wings of a bat (what "pipistrello" means in Italian).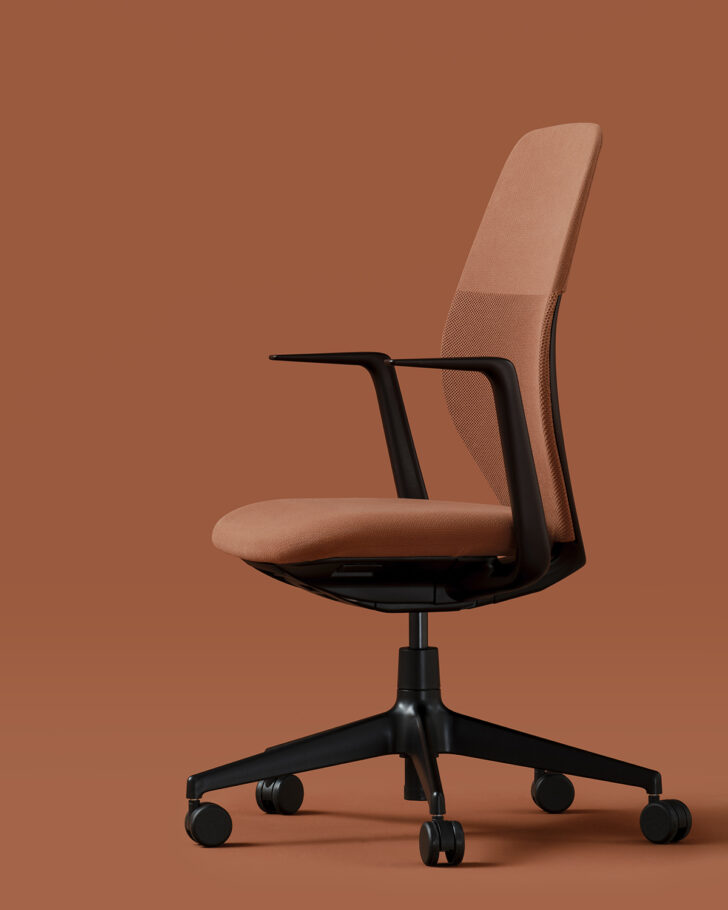 For three decades, Vitra has been collaborating with architect and designer Antonio Citterio, most recently resulting in the ACX task chair, the tenth that Citterio has come up with for the Swiss brand. Stylish and slim – the chair's mechanism, reduced in size, is also partly concealed within the base – the ACX automatically adapts to the user's body to provide support, only requiring height adjustment, if needed. Backrests vary between Soft, Light, and Mesh options. Fabricated out of 60 percent recycled materials, it's totally recyclable itself – but we're guessing you'd want to keep it in your office or home workspace for a long time.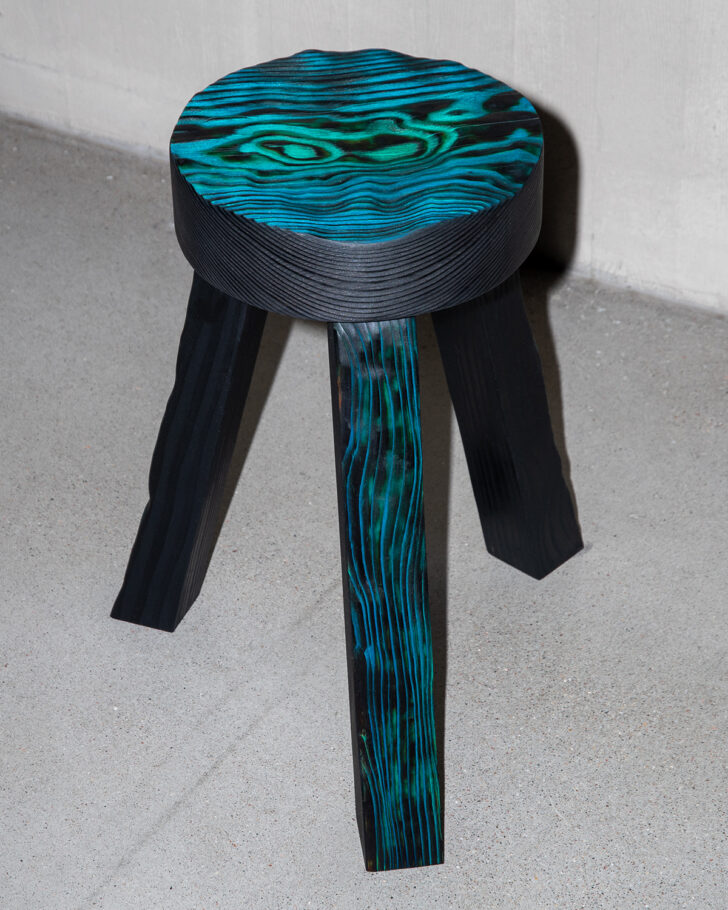 Woodworking is at the core of the furniture and lighting made by Didi NG Wing Yin, a Hong Kong-born artist based in Helsinki. With the Wood Ocean stool, he brings out the natural texture of fir, burning and brushing the surfaces and ultimately using ink for an effect that somehow makes this solid, inert object almost flowing and phosphorescent.