02.26.13
Katrin Greiling's Tata Lookbook
The first time Katrin Greiling visited Indonesia, back in 2011 on a Swedish Arts Grant, she arrived, as she always does, with her camera. The Stockholm-based designer got her first camera when she was 10, flirted with the idea of photography school, and now, in addition to her design practice, shoots portraits and interiors for publications like Wallpaper, Abitare, and Form. But photography is more than just a hobby for Greiling.
She was in Indodesia to produce a daybed for Kvadrat's Hallingdal 65 project, but she soon found that she couldn't stop herself from photographing the rattan production going on in the same furniture workshop, a sheet-metal structure wedged among Java's dense architecture. "Photography legitimizes me to be in certain circumstances, to come closer to a subject than a normal visitor would," she says. By photographing the workers and their process, she came to understand rattan's properties. It suddenly came to her: "Of course I had to work with rattan," she remembers.
What resulted was Tata, a series of sofas and daybeds in curvilinear shapes that would be ridiculously costly to produce in other materials. Greiling returned to Indonesia last year to continue the Tata collaboration, and on the second trip her photographs shifted from documentation to nuanced observation. She ended up turning all of the images in a lookbook of sorts for Tata, which we're excerpting here today. It's the first time she's ever merged her photography and design practices, and while the book happened almost by accident, she says, "it nicely frames my work as a designer: how I approach design, how important research and observations are to me, and how connected to context each project is." Accompanying the photos is a snippet of Greiling's conversation with Susanne Helgeson, a design journalist and author. Go to Tatalookbook.com for more of both.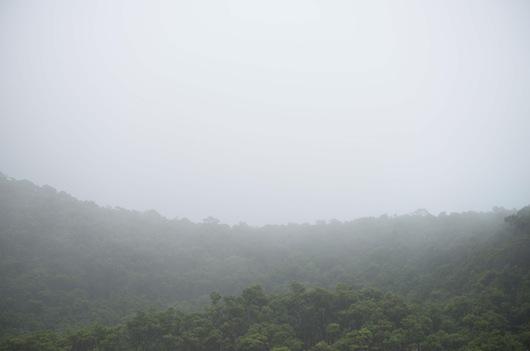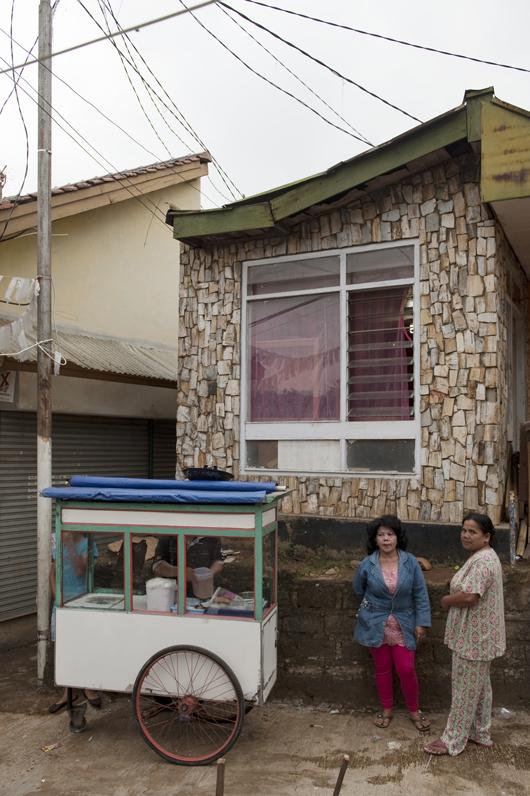 Congratulations to the new Tata family members – the sofa and the daybed. How did you initially get the idea to work with rattan?
During my first residency in Indonesia in 2011 I produced a sofa for the Kvadrat Hallingdal 65 project that included work both in metal and upholstery. It was a lucky coincidence that I got introduced to Mrs. Tata Usman as her workshop Pradipta was not only dealing with rattan production but also had an established network of subcontractors. I spent a lot of time at the workshop's office, and with each visit I learnt more about rattan and its amazing properties. I was completely fascinated by the ways the material can be treated as you could bend it any direction. Rattan allows shapes that would cost a fortune to produce in Europe, if done in form pressed wood or plastic. So I eventually gave myself the task of thinking plastic, but designing in rattan!
As a trained cabinetmaker you seem to have a fascination for the actual handicraft. Did you try the art of braiding?
No, and that's somewhat surprising. But still it feels as if I did try it since photography is an essential tool for me in observing very closely how things are done. Another reason for me not trying the actual craft was out of respect for the skilled craftsmen. I would have felt weird taking their workshop chair and trying to do their work. Instead I wanted to make them feel proud of what they do, appreciating the knowledge they have and asking questions about their work.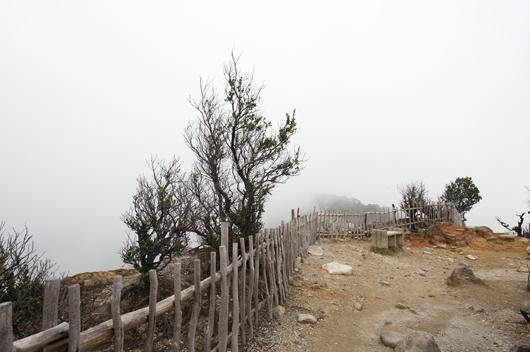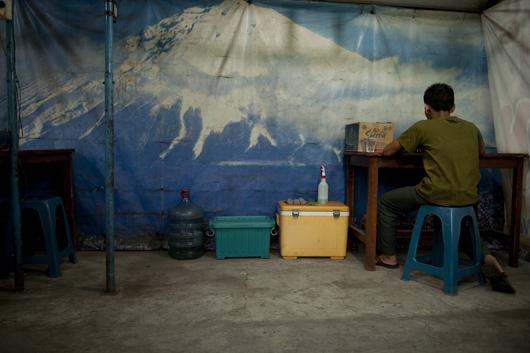 What do you think a deeper understanding for the handicraft contributes to?
For me it is essential to know material, its properties and construction possibilities. I studied carpentry for 2 years to learn about wood and construction for example, as a starting point for a profession as furniture designer. With this know-how I find myself well equipped to communicate within the production environments. Being involved in the process helps to find smarter solutions for each design. But I think this knowledge is of importance for the consumer as well, raising the value of the object through communicating a transparency and showing the complexity of how things are done.
Can you describe the process, how long does it take for the braiders to make one sofa for instance?
For one sofa there are three different craftsmen involved. The starting point is the base which is done out of the thicker rattan sticks. Measuring and softening with water plus bending them with heat takes about one working day. The following day the weaver takes over. He's weaving with thin rattan wires on the sofa-skeleton. And the following day, somebody else takes care of the finishing, cutting of all small fibers sticking out, burning the very small ones and then treating it both with a finishing spray and sanding paper. So all together it takes three to four days for one sofa, all done within the same workshop.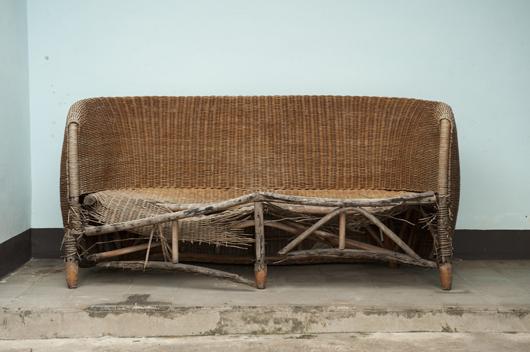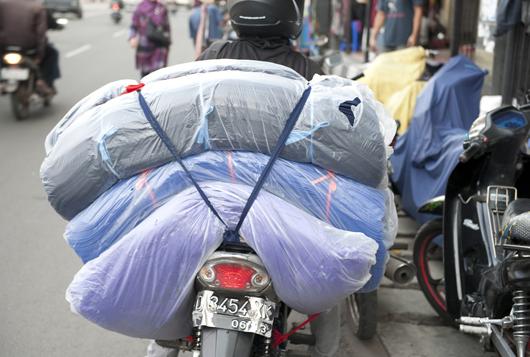 What was the biggest challenge for you as well as for the braiders in the process?
Returning for a second production trip to Indonesia I knew much better what to expect. Instead of forcing through productions in fields that are not naturally settled in the Indonesian culture I instead worked on adjusting myself to their way of working and living. I had learnt from the exhaustion I had experienced during my first trip. These first months felt like running up the hill, trying to push things that were not naturally anchored in the country I was living in then. The pace is different, which does not mean it's slow, but it's just a focus on other values.
And in the actual product?
Most important with Tata is the structure, the base the rattan sticks are woven on. I had to put a lot of work into explaining the technical drawings using a full-scale model. Ideas such as that the underside of a piece of furniture should look as beautiful as the top surface were first foreign but settled during our collaboration more, and the craftsman working on the sofa skeleton came with his own ideas of improvement. Unexpectedly easy though was the weaving on the sofa structure. For me it was hard to imagine how certain joints would look, and then the craftsmen surprised me with elegant solutions instead.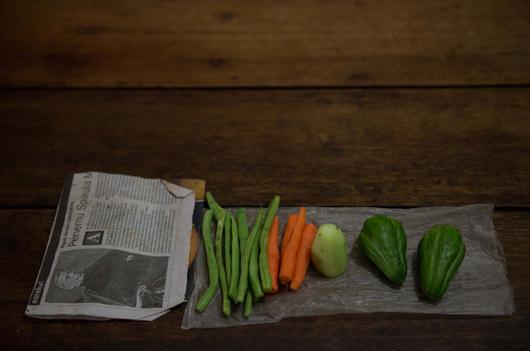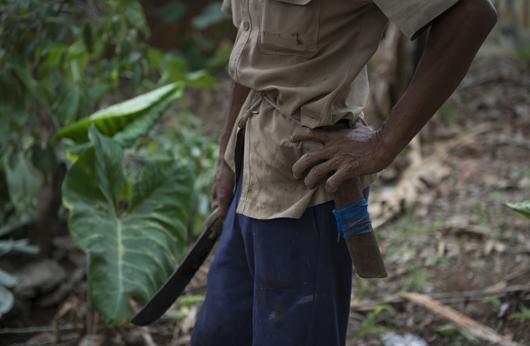 What about the holes? 
Reviewing the sofa series, they appeared a bit naked in my eyes. There were some more upholstery elements needed, especially in the back. Considering that hands produce the sofas and differences in measurements can occur I had to find a system that would allow for these discrepancies. After several trials I decided to insert holes in the rattan structure. A great level of product development! The idea was to thread a rubber cord through those, tucking a pillow behind. The functional aspect is based on earlier considerations, the discrepancies in measurements and that in case of outdoor use and rain the pillows could be removed easily.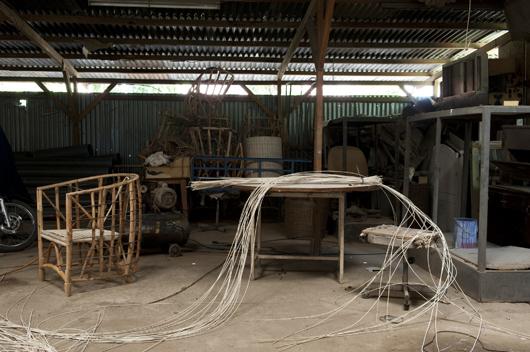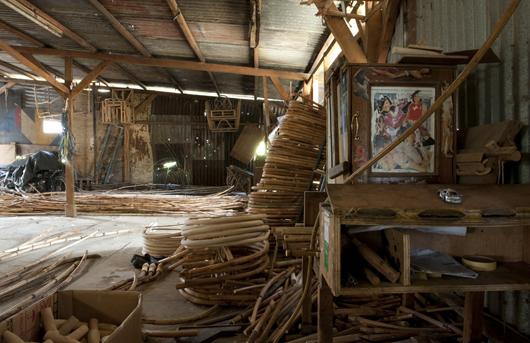 Funny that you mention the word "naked" which was the first that came into my mind when meeting your design for the first time, in the room divider Forest, produced by Offecct. Would you describe your design language that way?
Design is for me a tool to communicate different ideas, conceptual, political or stimulating in other ways. My form language could be described as naked in the sense of provoking through its simplicity and giving the possibility to add one's own imagination to the shape I provide. Forest for example is working with our settled ideas of space. I'm challenging the image of the 'room', and only referring to it with crossing lines in a 3-dimensional arrangement. We don't need walls to feel safe. Forest provides us with a framed comfort zone, though not excluding the surrounding.