01.20.14
Joanna Williams of Kneeland Mercado on Sous Style
PHOTOS BY JEANA SOHN
There are a lot of reasons we've been reading Sous Style since former Elle photo director Pippa Lord first launched it in 2011: the casual, contemporary feel of the food photography, the glimpses into the homes and private lives of some amazingly cool women, and of course, all those incredibly gorgeous men(!). But we also love when Lord surprises us with different types of approaches to mixing food with fashion, design, and culture, including a post she did recently on textile-sourcing maven Joanna Williams of Kneeland Co. Mercado — in it, Williams reveals both the stories behind some of the items she's brought back from various cities to sell in her Los Angeles shop, as well as all of her favorite things to eat while visiting those places. Check out an excerpt from the story below, then make sure to visit Sous Style to see the rest!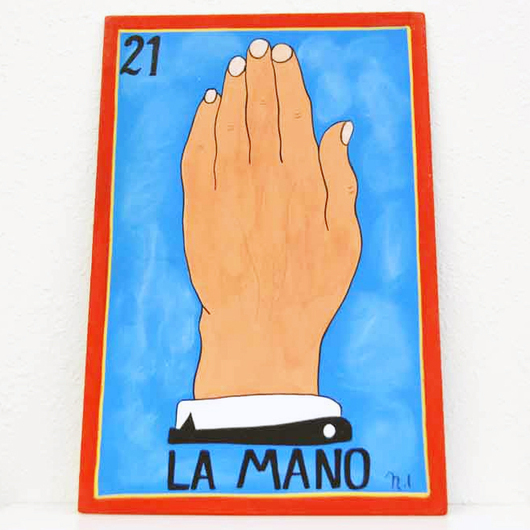 La Mano by Loteria, $45
What's the story behind this piece? Lotería is game of chance that is similar to bingo except the images are on a deck of cards. It was hand-painted by a family of artists in Mexico. I loved that this was hand-painted on wood and enlarged and that it's used for decorative purposes rather than for playing a game. I like them in sets of 3!
Favorite place to eat in Mexico City? The chilaquiles verdes con huevos (tortillas cut into fours then fried, topped with tomatillo sauce, scrambled eggs, Mexican cream and cotija cheese) made at the local food markets.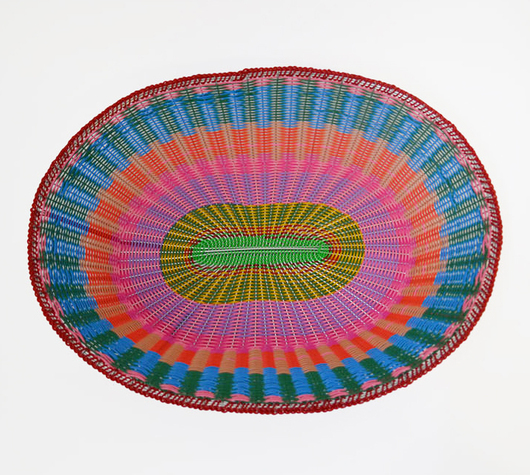 Weaved Serving Basket, $165
Where did you find it? I found this in Mexico City while wandering around a weekend market. I met a man who works with prison inmates who make these baskets in various styles outside of the city. All of the money that is generated through the prisoners sales goes to support their families and to give them access to activities and entertainment within the prison. They are made of a very sturdy wire which makes them durable and long-lasting. I love the color combinations!
OK, second favorite meal in Mexico City: The tuna sashimi tostadas from Contramar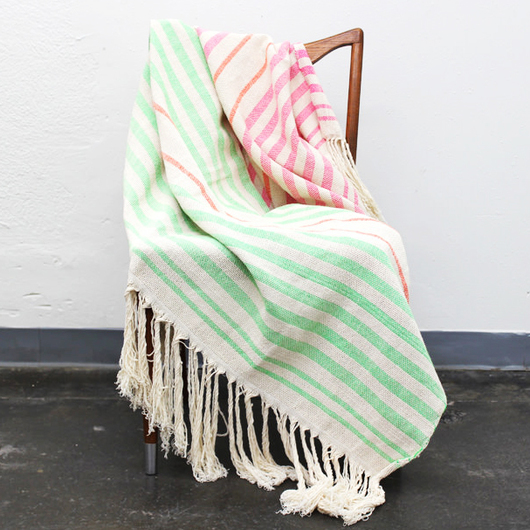 Moroccan Throw, $210
Where did you find this? This was designed by Artisan Project in Fez, Morocco which is my friend Nina's brand. She started designing these throws a while back and on a recent visit to LA she brought one and I had it have it for the store. I love that it reminds me of summer with the neons and waffle weave cotton. The long, twisted fringe gives it a cozy feel.
Favorite meal in Morocco? Fish tagine with fresh vegetables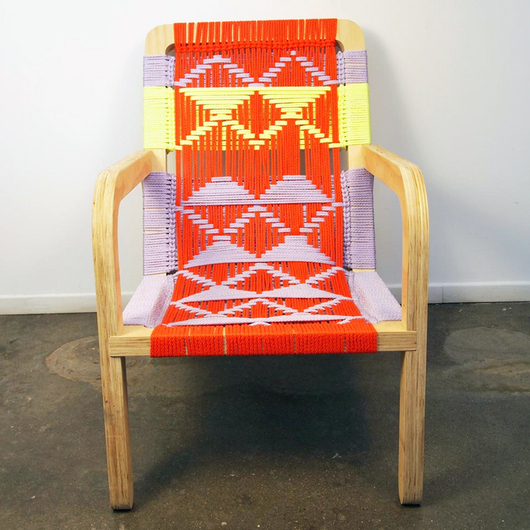 Macrame Palapa Lounge Chair by Pacific Wonderland, Inc., $650
How did you came across it? My good friends Charlotte and Steve invited me over to their place one day and in a very casual way said, "Oh, check out this chair we made in our bedroom." I, not so casually, replied, "Holy wow." It was right before I launched my online store and I was the first retailer to carry them in four colorways. The chairs are all made in LA, right in Steve's backyard studio. He crafts the chairs and Charlotte macramés them. Recently, they made an exclusive color way for Kneeland Mercado that's in a beautiful shade of bougainvillea, rust, and peach.
This story continues at length on Sous Style — click here to read the full post!