01.24.14
Natalie Herrera of High Gloss Ceramics
If you want to get a sense of exactly how new to the scene Natalie Herrera is — well, she just launched her online shop last night. It's not that she's a newly minted graduate — Herrera got a BFA from RISD in 2009, after all — it's only that it took her this long to figure out she was really, really good at ceramics. A glimpse at her work can immediately tell you why: When you look at her forms, which have more rigorous lines than your usual wheel-thrown vessels, as well as hand-built surface decoration in the form of shapes and squiggles, it comes as no surprise that what she was doing before she stumbled into ceramics was graphic design.
"There's this thing I read in high school, about how there are architects and then there are emotional designers. I never knew how to be the emotional one," says Herrera. "The architecture part resonated more — using a grid, making something work within a set of constraints." Her career took her from an internship at Project Projects to exhibition design at MoMA (where she also created a logo for the museum's Art Lab iPad app) to web design and digital products at Kate Spade to a brief stint at AR New York. But she was restless and began thinking about how she could use all the things she'd been working towards, from identity to ideation — and how she could take a break from all of the corporate work she'd been doing. "I figured I'd try something different every two months. I did jewelry at 3rd Ward, silk marbling at the Textile Arts Center. I thought I'd do ceramics and then leather. But I ended up I taking ceramics for six months. I suddenly I realized I was spending all of my free time going to the studio."
High Gloss — she laughs and says it's a name she invented spur-of-the-moment as a way to hide her true identity while she figured out if this was even what she wanted to do — has evolved slowly from there. She quit her fulltime job only this past year and she continues to do graphic design work on a freelance basis. And it seems the constant flow between two dimensions and three is essential to her work. "I think of creating a form like creating a logo. When you're designing a logo, you have to design everything in black and white first. You ask, 'Is it legible?' Only then can you move on to incorporating a color palette. That's why most of my stuff is white. I'm trying to create marks, and adding color only if I don't want to go further with the shape."
But what shapes they are. We discovered her at last month's Capsule market after a tip-off from a mutual friend, and we knew immediately she was a talent to watch. Read on for a closer look at Herrera's burgeoning practice.
Describe your most recent project and how it was made.
These cups are part of a larger collection of objects I've been calling confetti. They're sort of a different take on traditional mugs that offer a playful, sculptural alternative to the classic teacup handle. The three-dimensional pattern gives the person holding it a more custom experience while being held. After running out of space in my kitchen cabinets at home, I really wanted to make something that was stackable and compact. For this particular project, I start by wheel-throwing a cylinder, attach the smaller bits all by hand, and then spray glaze the entire vessel. Color is something I tend to use sparingly, and only recently have I started working it into the cups. I really try and integrate color only when it improves the form, rather than detracts from it. It's important to me that an object at rest is as beautiful to look as it is useful in function. The confetti cups are rather simple in construction, but are one of my favorites.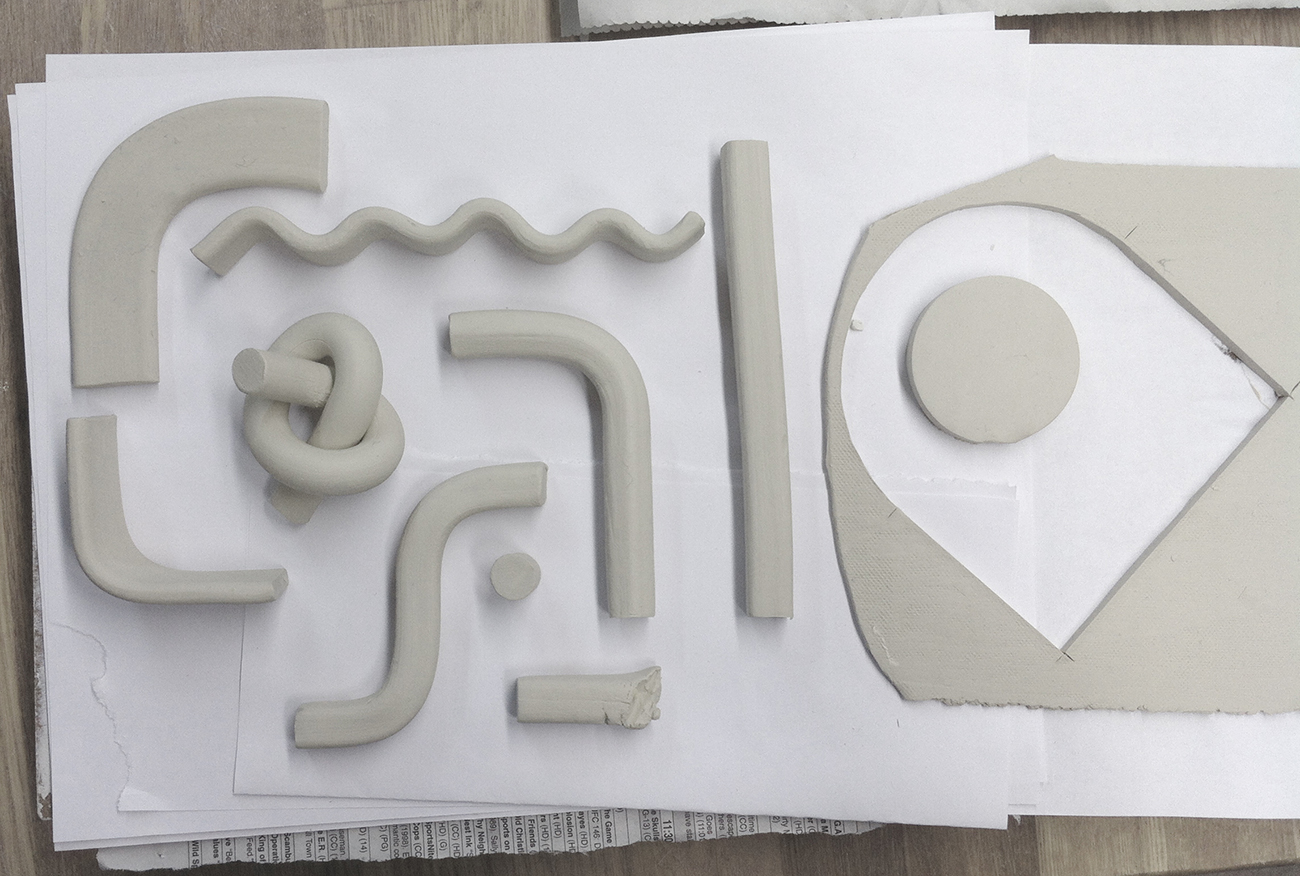 Describe your next project and how you're currently making it.
We'll see! At this moment, I'm keeping the next project wide open. Coming from a graphic design background, I'm very accustomed to finding solutions for a very specific problem. For me personally, I find that way of working requires a particular kind of process; one that requires a good deal of logic and organization. Using clay this time however, I'm trying to go about making work in a less structured way. I've been trying to enter the studio without anything particular in mind, in hopes that inspiration comes from making based on intuition. I typically sketch and plan pretty thoroughly before even touching clay, but I'm hoping for more unexpected surprises this time.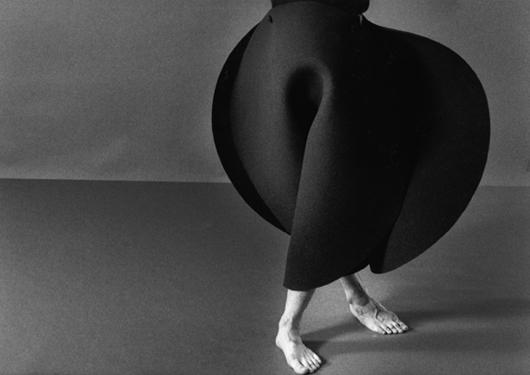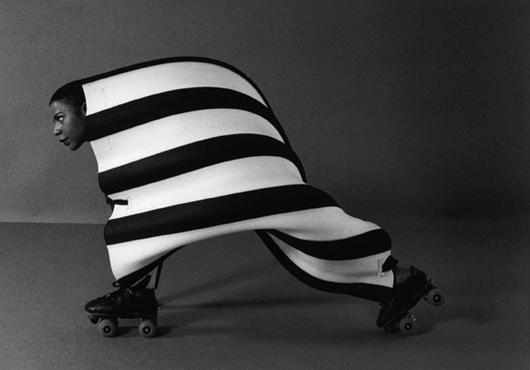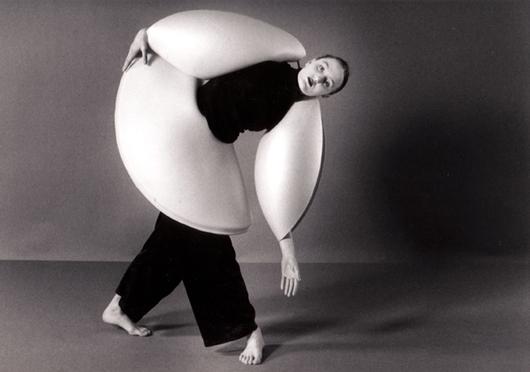 Tell us one thing that's been inspiring you lately and why.
I've really been into these crazy foam costumes that were designed by Maria Blaisse for a dance performance (Kuma Guna,1996). I love how the exaggerated, yet soft sculptural shapes hint at and imitate the dancer's intended movement. Having not seen an actual video of a performance, I can only image how wonderful it would have been to watch the material react to motion. The object and it's purpose inform one another equally, so neither of them seem sacrificed.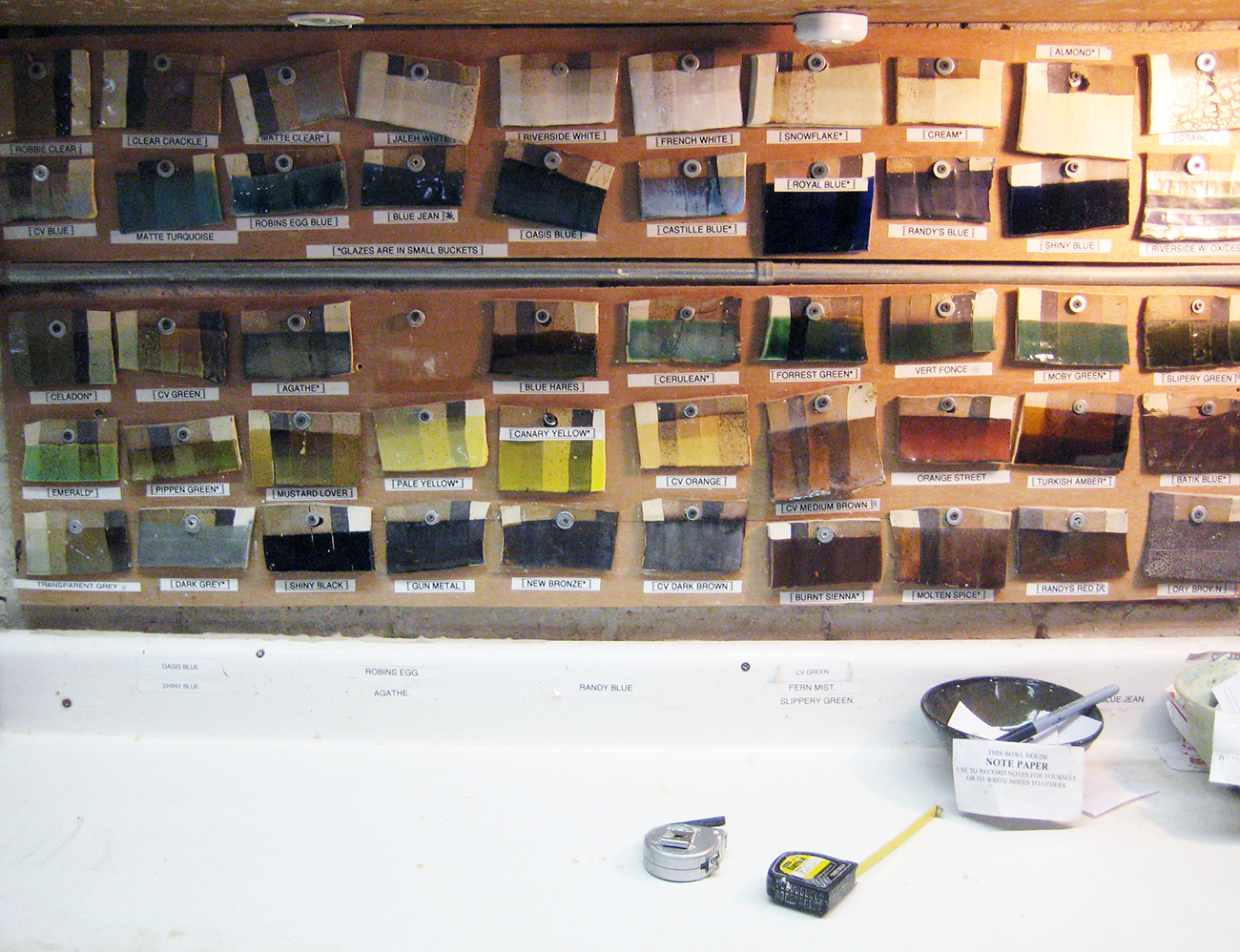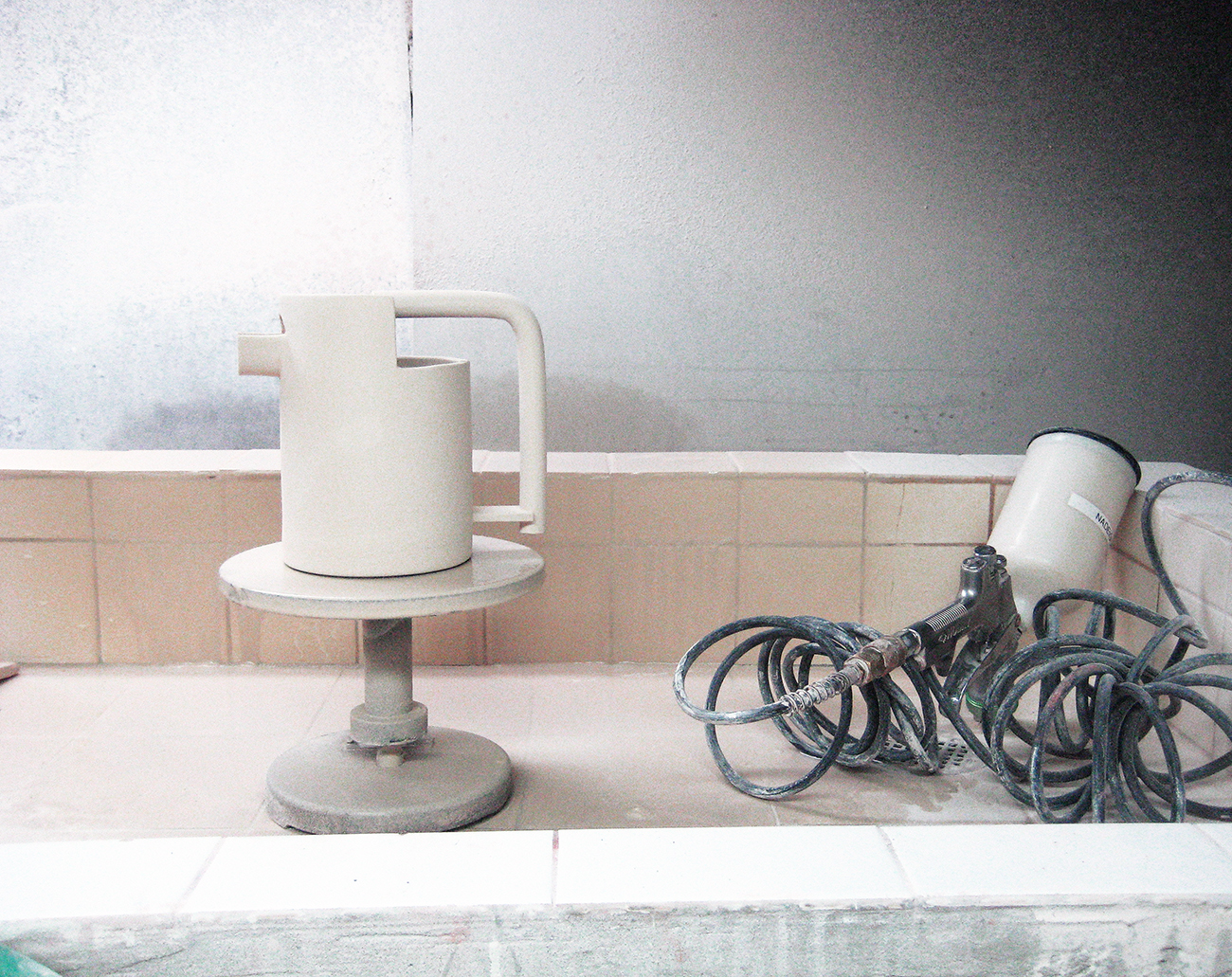 Show us your studio and tell us what you like about it. 
My studio is a shared space in Brooklyn called Choplet. The environment is a very sharing community of artists and students who come at ceramics from many different angles. Everyone is always helping one another, and the work spans the full creative spectrum. The youngest potter there is 2 years old!