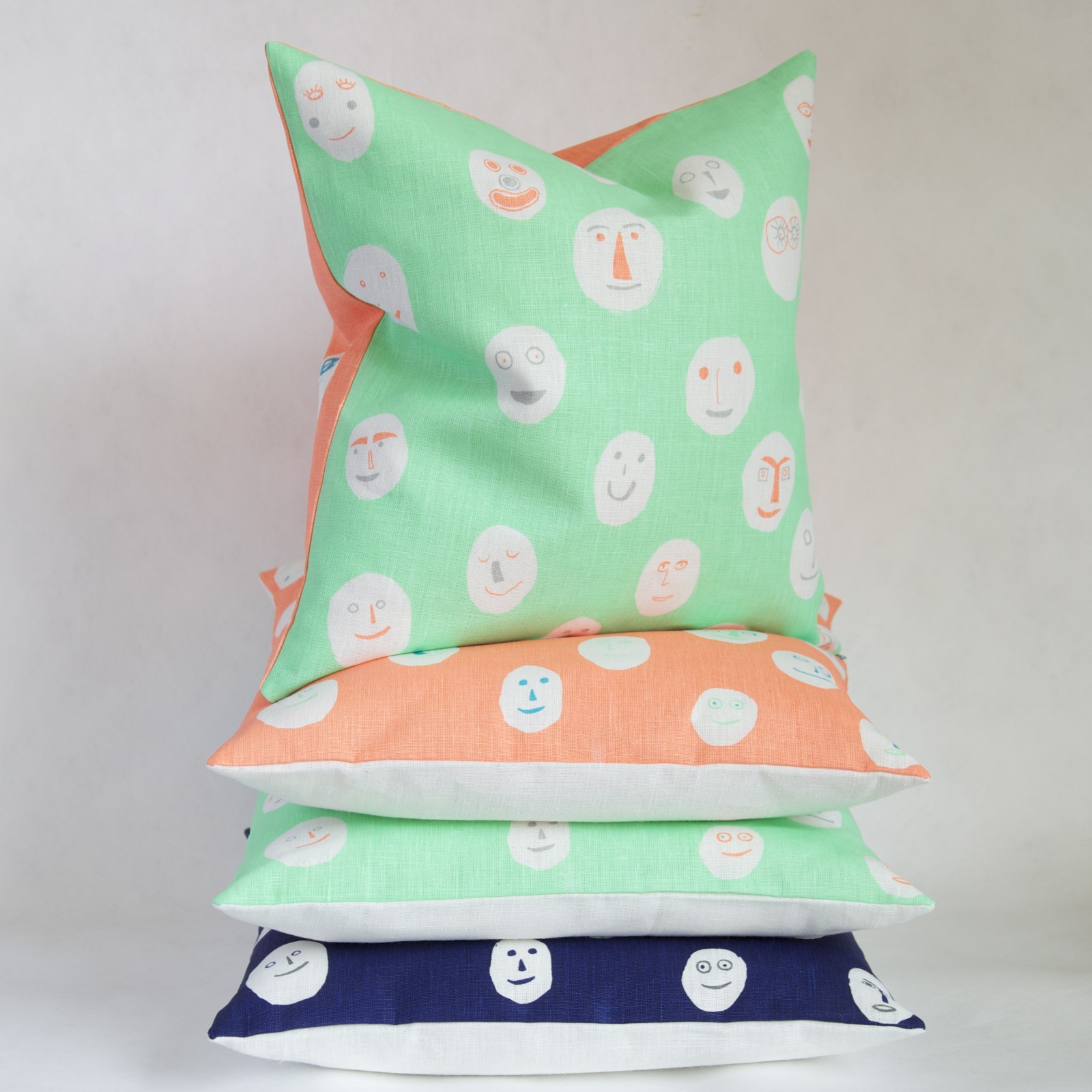 If this is what Hazel Stark can come up with spending only one or two days a week in the studio, we'd love to see what she could do working fulltime. The London-based designer spends most days tending the website, marketing and events for bagmaker Ally Capellino, but on her off days she slips away to a shared studio space in Hackney to dabble in ceramics and textiles infused with the same lighthearted cheer she exhibited when I phoned her up last month. But who's to say she'll ever take the fulltime plunge? "I started out as an artist's assistant, and it helped me figure out the ways to run a design business before I ever started designing," Stark says. "In some ways, seeing other people struggle put me off a bit! So it's baby steps for now."
In any case, we're pretty crazy about the direction she's headed in. Stark's signature product is the Faces pillow above — which she says "naughtily" references Picasso's late-'50s ceramics — and her slab-built plates, which she started out splatter-painting with a toothbrush, are equally charming. "I spend so much time at the computer at work, that I want the most naïve simple way of making when I come to studio," she says. "I feel much happier making in a lo-fi traditional way." Take her Boulders (below), which she says are the byproduct of said plate-making. "When I freehand the shape of a plate, I'm left with the border so I started screwing them up into little geological shapes." It ended up being a nice way for Stark to test out glazes, but she liked them so much she began making them in a more purposeful way and now sells them through her ever-growing webshop.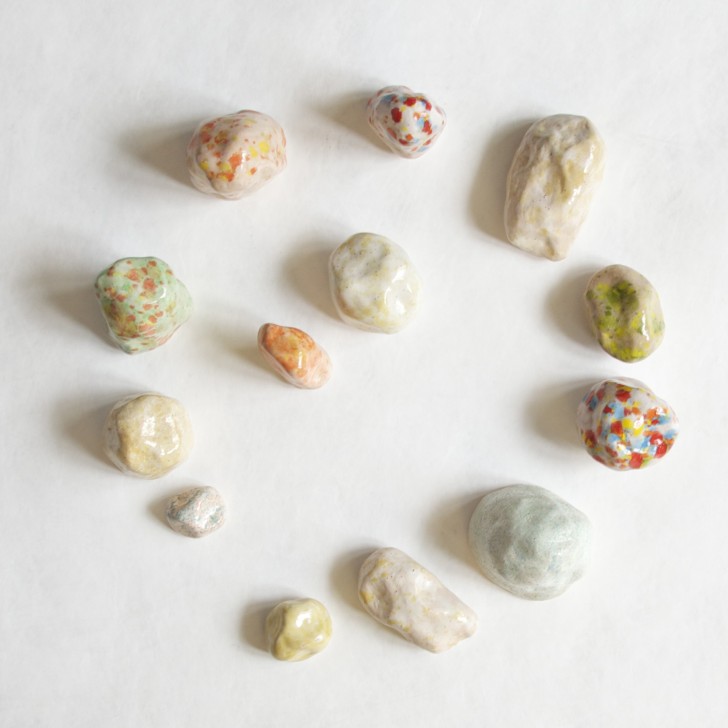 For now, she's content to continue making in this meandering way, with either self-propelled projects or commissions, like the pillows she made for a group show opening tomorrow night. "I could see moving to the country to have a studio in the garden, but I'm not trying to be the next Marimekko," Stark laughs. "I just enjoy making to enrich my life." See what Stark is currently up to below.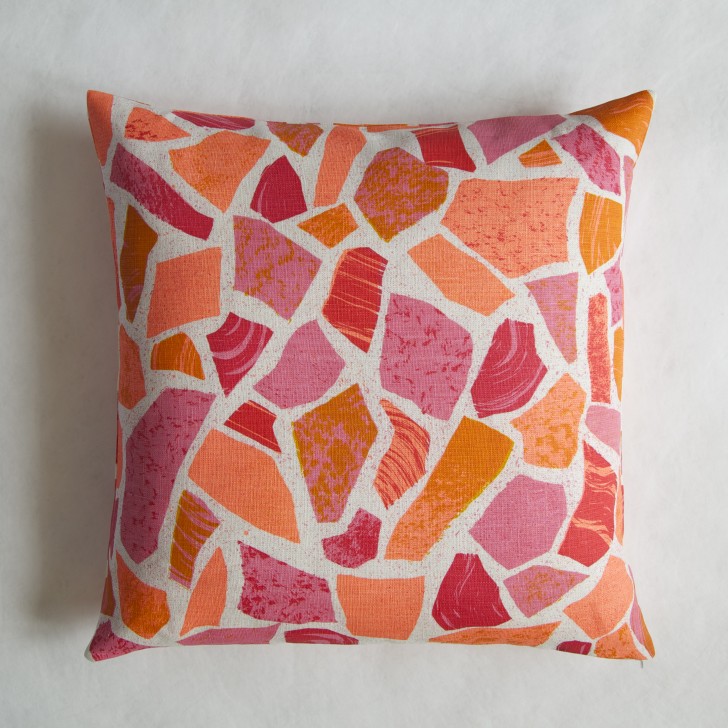 Describe your most recent project and how it was made:
I've been working towards my Terrazzo print over a few months. Working from a 1960s geology book, I was trying to capture the tonal variations and irregular layering within naturally occurring stones and geodes. I wanted to use a number of textures and shapes to make up a repeat pattern. I was struggling to bring the textures together and then I thought of the composite stone floors I love. I've been taking iPhone pics of them over the years to inspire my ceramics. Once I decided on using the 'crazy paving' it came together quickly.
I use hand-drawn methods rather than Photoshop or Illustrator, mostly ink on tracing paper. I like the inaccuracy of handcut shapes and layering artwork for printing. I screenprint the four layers, registering by eye. I like the variation in the resulting prints. I decided on the Stone colors as a more literal interpretation and the Pinks as they're my current favorites. I've been mad for neon coral since seeing loads of it in Copenhagen last summer. I might combine them to make a clashy print soon. I like when prints make your eyes go a bit funny.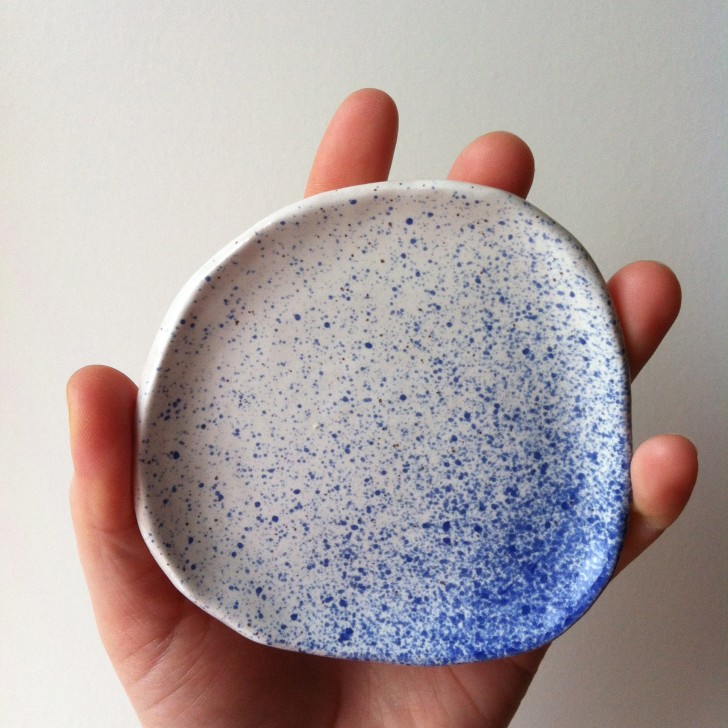 Describe your next project and how you're currently making it:
I'm working on a couple of things now, developing the Watercolour Splatter ceramics and a some new textile prints for a collaboration with an old Falmouth College of Art friend, Bonnie Abbott, one half of Double Days who publish the hugely inspiring Gather & Fold.
I go to a local community city farm's pottery class to make ceramics. It's a very slow and imprecise way to manufacture. There's always a huge queue to use the wheel so I decided a while back to slab build. I'm not that ambitious with my construction, I'm constantly shown up by my pottery pal William Edmonds. I'm sticking to my very simple irregular shaped earthenware dishes, but I'm spending time developing the splatter technique. I've upgraded from a toothbrush to a garden plant sprayer that you spritz ferns with! I'm also trying to have a more coherent crossover with my textiles, in mark making and colors. I'm aiming to shoot them together soon.
Bonnie has taken time off from her graphic design and writing work to be apprentice to her silversmith uncle in a small rural town in Australia. She's designing a collection of silver pieces, some being wearable. I'm making some printed textiles for her to use as packaging.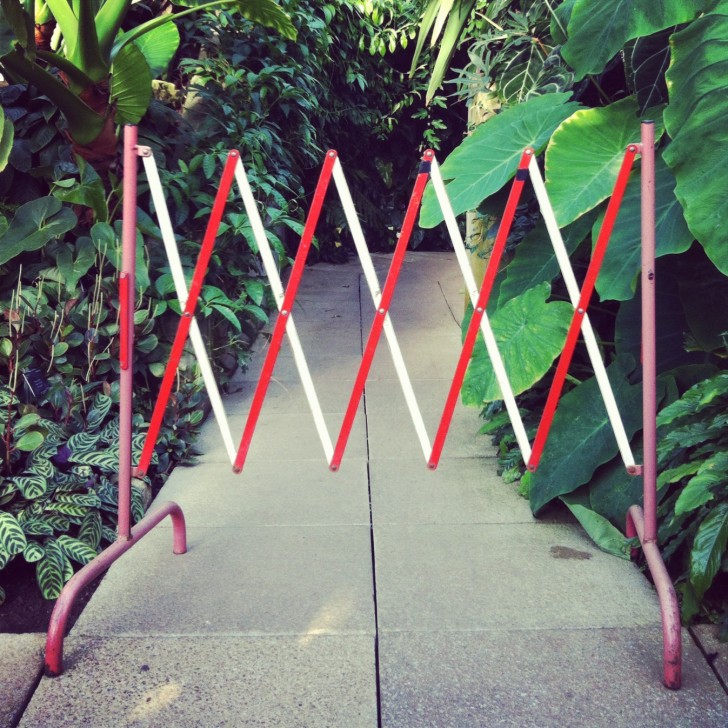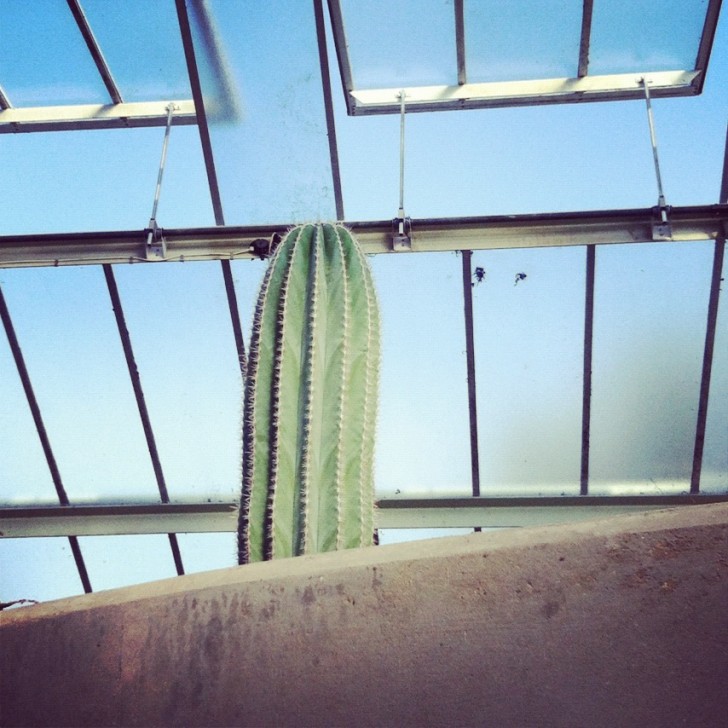 Tell us one thing that's been inspiring you lately and why:
I think I've been spoiled by all of the galleries, shops and pop-ups in London. I've hit saturation point and find everything quite samey. I've stopped going to my old haunts and now spend my time visiting gardens, antiques markets and watching documentaries. I snap what inspires me and stick it on Instagram. I've just revisited a trip to Kew Gardens I took last summer. I'm going to work on some prints responding to the photos.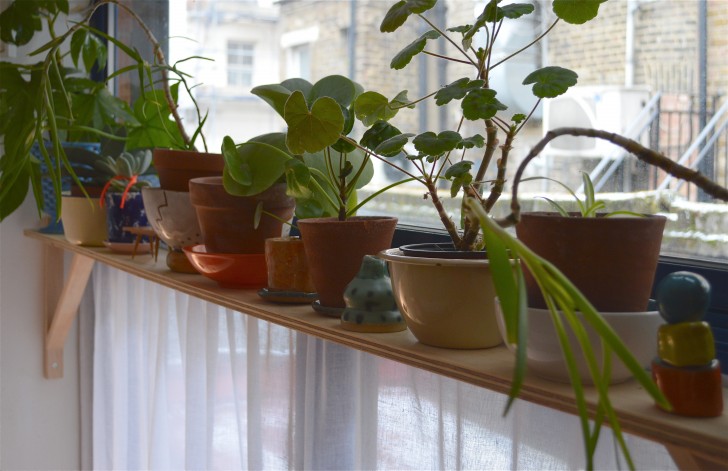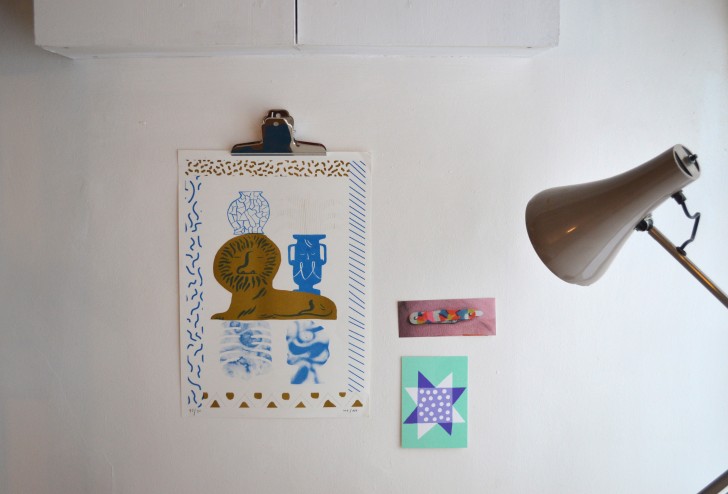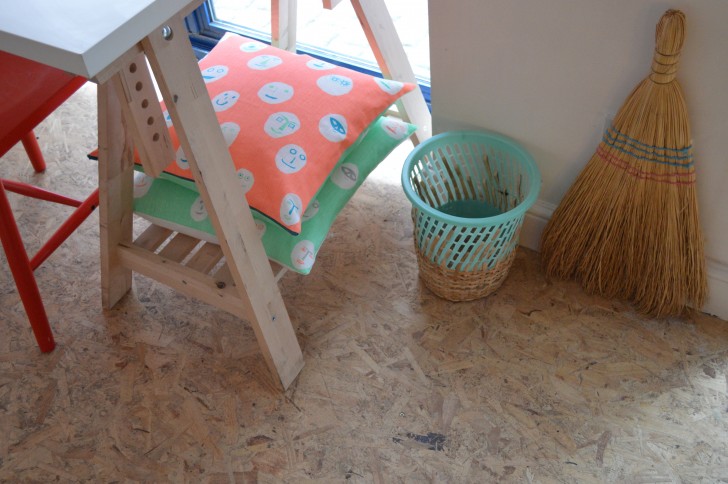 Show us your studio and tell us what you like about it:
I share with some really talented and hard working people, they motivate me to make the most of my time, we work long hours and so it's valuable to enjoy each others company. Lu Flux and Alex Chinneck are upstairs and I share the downstairs with Alice Pattullo, Loren Filis, and Nick Scott. Other than the people I like the plants, prints by friends William Edmonds and Hanna Konola, and my backing cloth, which has a bit of an archive of the last few years prints!