01.04.14
Week of December 30, 2013
A weekly Saturday recap to share with you our favorite links, discoveries, and events from the past seven or so days. This week: psychedelic design prints, Bruno Munari masks, ombre plaster raindrops, interior landscapes by Jonas Wood (pictured above), and more.
Links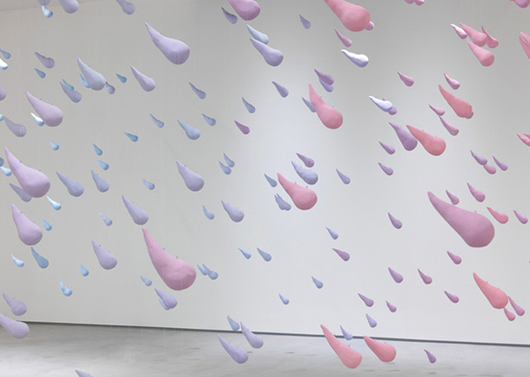 This week Huh magazine introduced us to a new Urs Fischer show at Sadie Coles gallery in London, for which the Swiss artist hung 3,000 individual pastel plaster raindrops from the ceiling, for a neat cartoonish effect. He also installed weird reclining nudes underneath, but we think it would have been way better with just the raindrops, so that's all we pictured here. Decide for yourself by checking out the full story on Huh's website.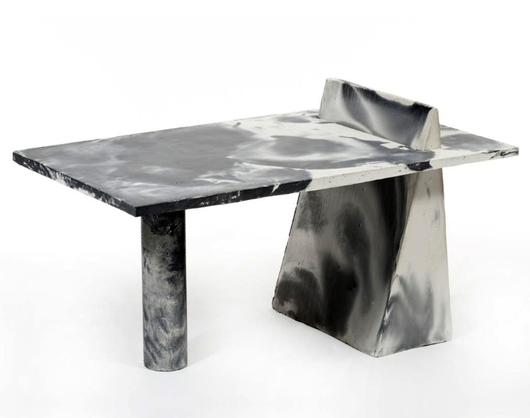 As part of its 2013 recap, Artsy asked a dozen art- and design-world influencers to choose their "artists to watch" for the coming year. John Maeda — who recently left RISD to work with a venture capital firm and eBay — picked RISD alum Misha Kahn, whose career we've been following since we showed his work in the Noho Design District back in 2011. He was on our first American Design Hot List as well.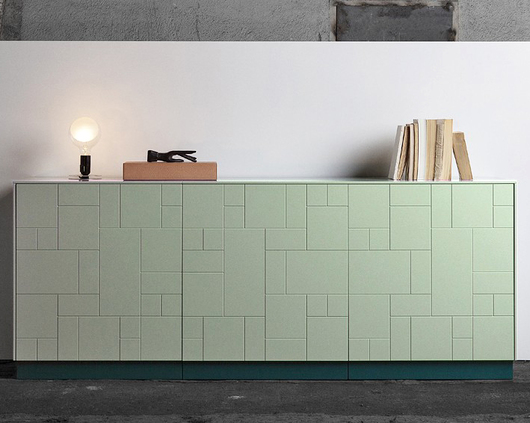 There have been companies in the past devoted to helping you pimp out your Ikea furniture with high-end textiles, hardware, and kitchen cabinet fronts, but we were still pretty impressed by the colorful offerings from the new Swedish brand Superfront, which focuses on the mega-retailer's armoires and credenzas. Get the full story over at Remodelista.
Discoveries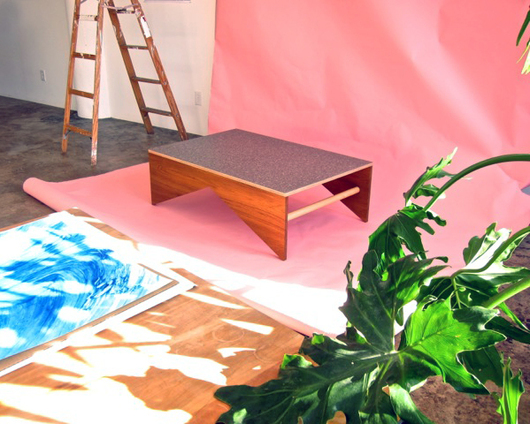 On New Year's day, we got an email announcing that Los Angeles–based furniture designer Doug McCollough had updated his site with new work — much of it currently on sale — and we happily checked it out. Not only is it a delightful mix of various hand-worked woods with speckly old-school linoleum sheeting, we just now read in an old interview in W magazine that Doug is the brother of Jack from Proenza Schouler, whose country house is decked out in Doug's work. Kinda neat.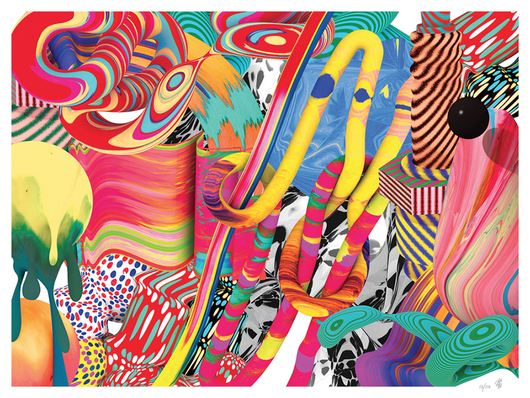 Pretty much our favorite unexpected holiday gift this season was one of Finnish designer Santtu Mustonen's gorgeous offset prints, two of which he recently made available for sale on his website. Each one costs €100 and comes in an edition of 100, so get them while they last!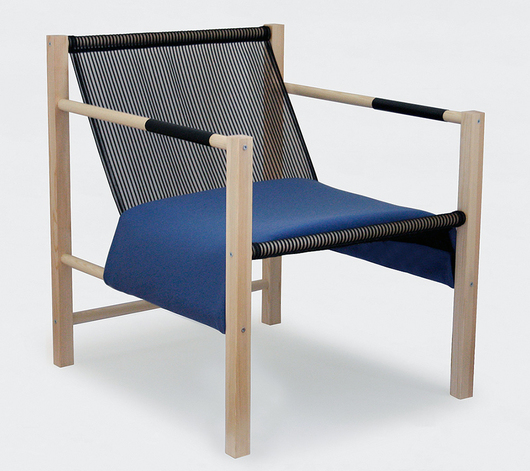 Speaking of Finnish designers, Mocoloco just introduced us to this lightweight Cubic chair by Elisa Honkanen, which would look perfect in our dream upstate country house. Someday…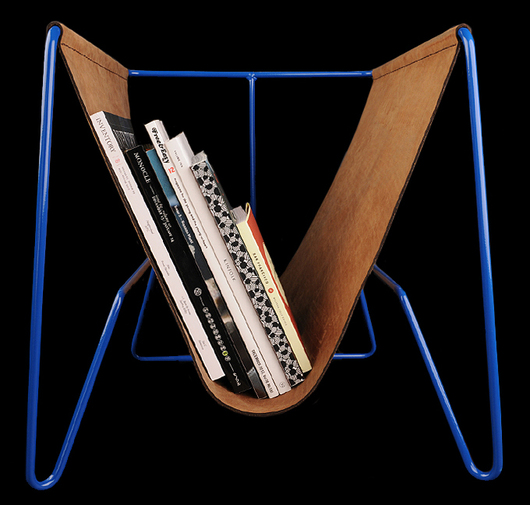 Ditto this Makr magazine rack, which we spotted on Unionmade and which also comes in an army green color.
Instagrams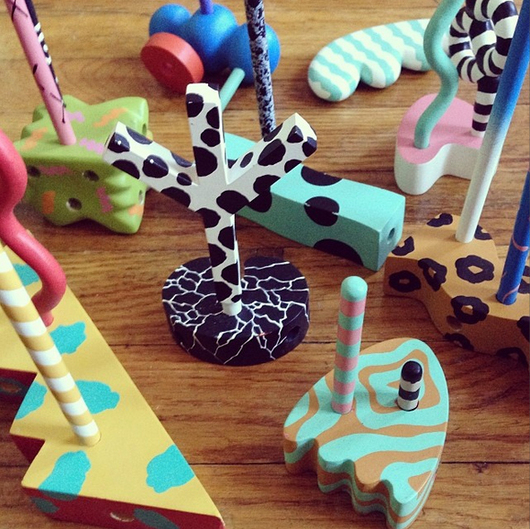 All across social media this week, there were tons of jaw-dropping photos of sunny beach resorts, snowy houses in the woods, and other places our friends and collaborators retreated to over the holidays, making us completely jealous. But Ellen Dusen of Dusen Dusen, who headlined our last Saturday post, impressed us again with this Instagram shot of her NYC snow-storm activity of choice: playing with old-school Zolo blocks.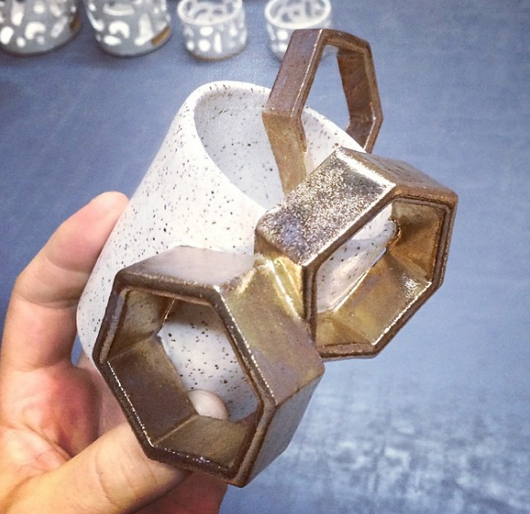 Our other favorite shot was the one above, by Los Angeles ceramicist Ben Medansky, who's officially blown our minds with this cup covered in parasitic gold hexagons. Insane.
Pinterests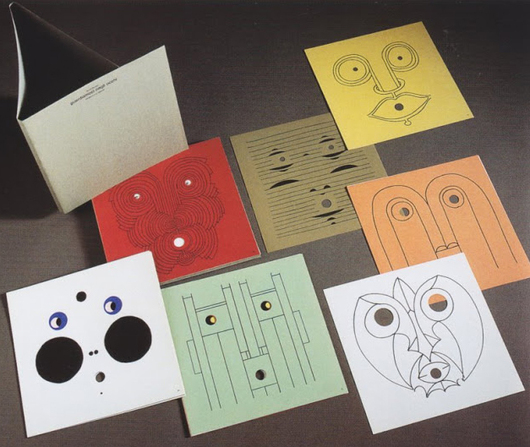 We also had plenty of time to surf Pinterest over the holiday break, and were delighted to see this post, by our former I.D. magazine co-worker — and current Wired editor — Cliff Kuang. It features a series of masks for children from the 1970 book Look Into My Eyes, by our design hero, Bruno Munari.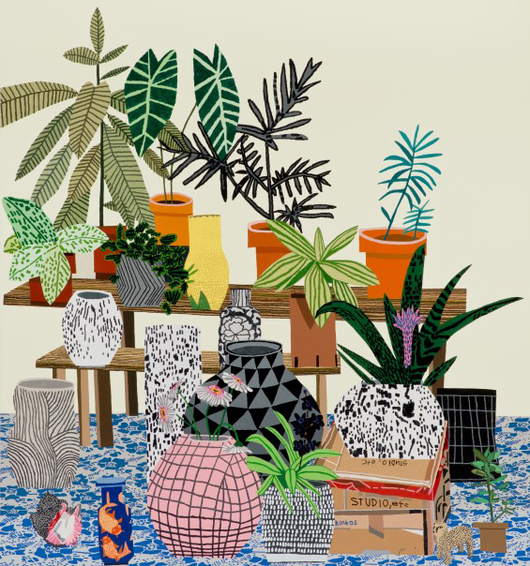 Last but not least, one of our favorite Pinners, Tiziana Tosoni, posted two amazing illustrations by Jonas Wood, the first appearing at the top of this post and the second pictured above. We first spotted Jonas's work at the Frieze Art Fair in New York this past spring, and it was love at first sight. Don't forget to follow Sight Unseen on Pinterest too!