02.21.14
Cray Collective at Stockholm Design Week
You can sometimes guess at the greatness of an exhibition based purely on its location (a little off-the-beaten track, naturally), or when its roster lists nothing short of five talented up-and-coming designers. With that in mind, it seemed only right to plow the bitter, wintry streets of Stockholm earlier this month to find out more about the new, colorful Cray Collective. An experimental mix of product and furniture designers, Cray Collective is five former students from Stockholm's Beckmans College of Design — Andreas Frienholt, Lotta Lampa, Lisa Berkert Wallard, Amanda Karsberg, and Dennis Graben. Their first independent exhibition brings together a communal riot of color and material play, as might be expected from a school renowned for its vanguard approach to art and design.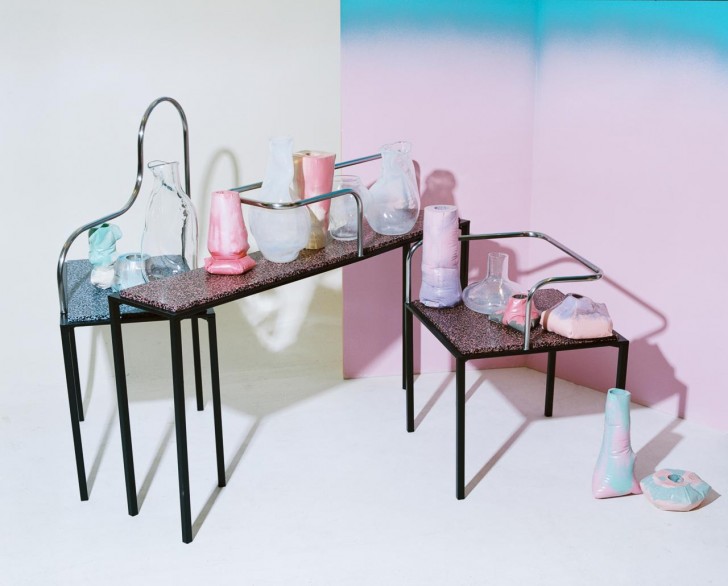 A quest to push the boundaries of traditional craft techniques runs throughout. Technicolor Jesmonite vases are the result of explorations with handmade textile molds; irregularly blown-glass shapes and adaptations on modern intarsia are all playful inquiries into contemporary design, uncontrolled by brief or client.
We especially loved the pink and powder blue terrazzo tables by Amanda Karsberg (below), whose new project explores the use of the typically industrial material for a collection of tables worthy of any Memphis fan's living room. And there are new Postmodern-inspired pieces from Lotta Lampa whose conversational objects we've previously featured on the site.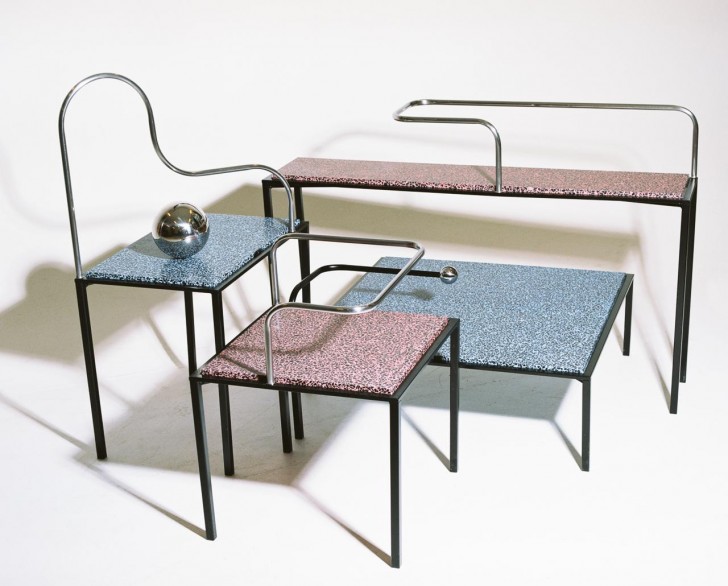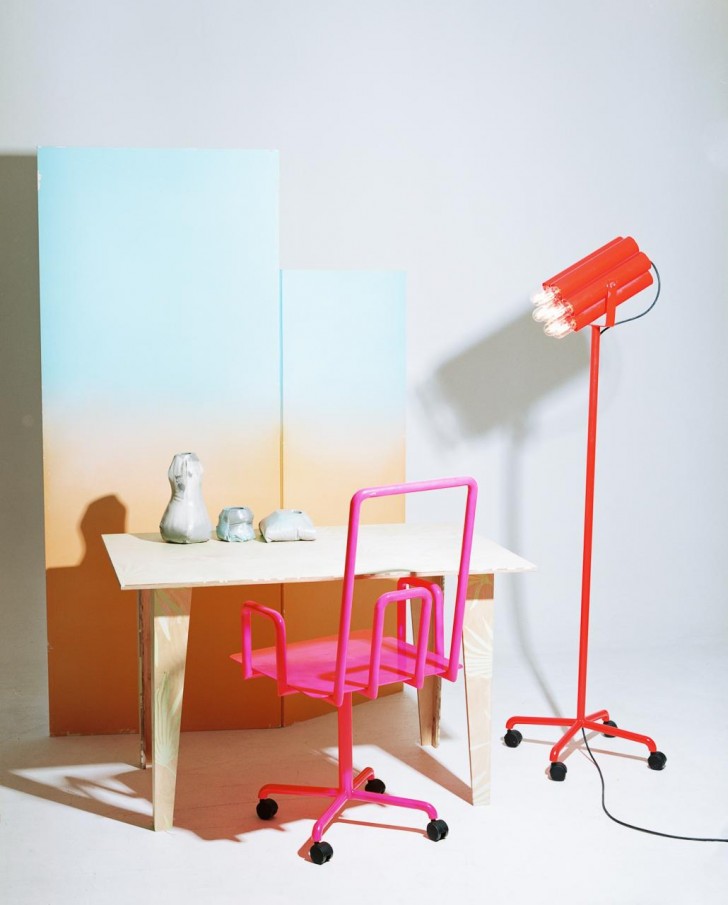 If it looks like the pieces tie together so well, it's thanks to the super-stylized sets, designed by Wallard, in eye-catching, ombré neon shades (set design being yet another skill to add to the list of this group's DIY resolve to create a notable platform for their work). Fun things are on the horizon for these guys — and we can't wait to see what their next exhibition brings.