03.03.14
Nicole Patel on Her Textile Wall Panels
When we first met the multi-talented Nicole and Sweetu Patel back in 2004, they were running Brooklyn's Citizen Citizen, a high-concept British design showroom that sold objects like crucifix-shaped brushes by FredriksonStallard. But they gave up the project shortly afterward, and have continued to evolve creatively in the last decade: Nicole went on to focus on her interior design business and form a creative partnership with curator Josee Lepage, while Sweetu went on to work for Cappellini and later founded the men's heritage clothing shop C.H.C.M. It was there that we recently spotted Nicole's latest brilliant endeavor, a series of wall panels that she makes from the likes of Japanese indigo textiles and Belgian linen, meticulously stretched and then embellished with things like handmade rope or tone-on-tone embroidery. Beyond hanging them in her husband's store, she hadn't yet put them out in the world, so we decided to do the honors. Read our Q+A with Nicole below, then get in touch via her website if you'd like to know more.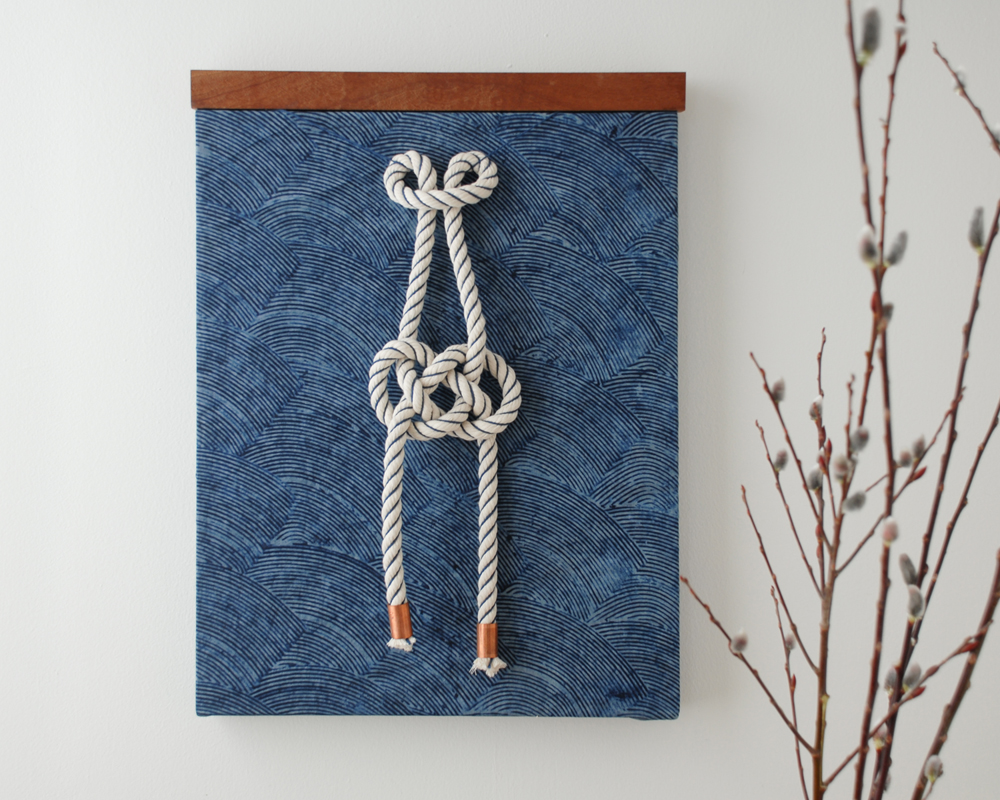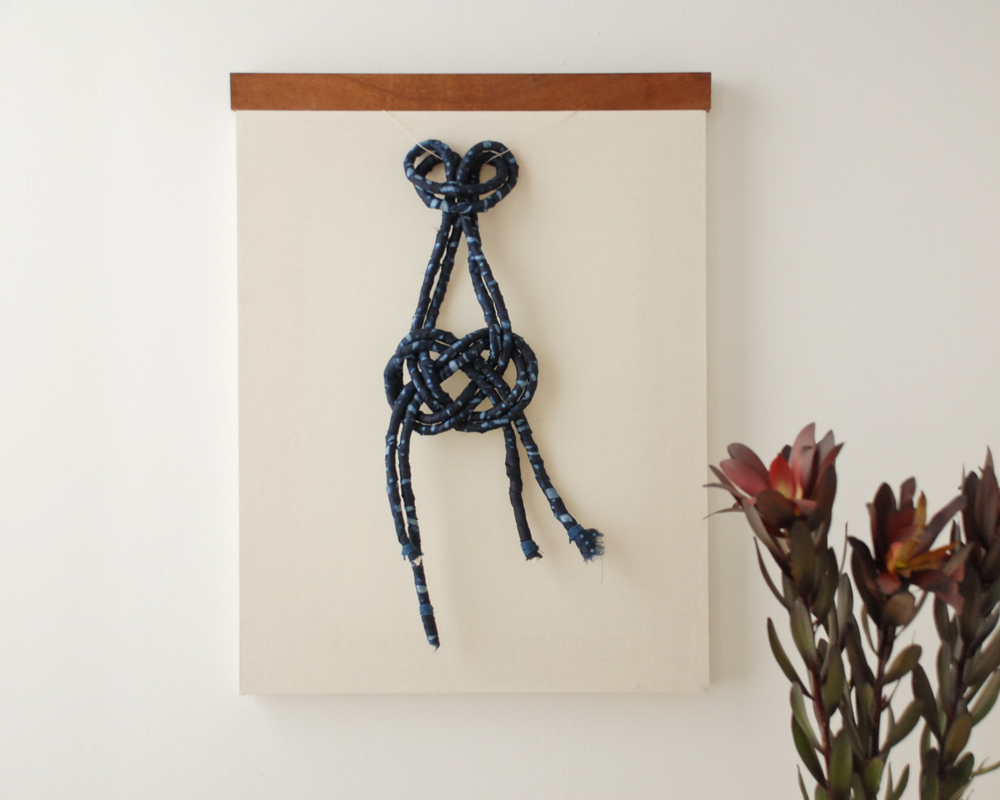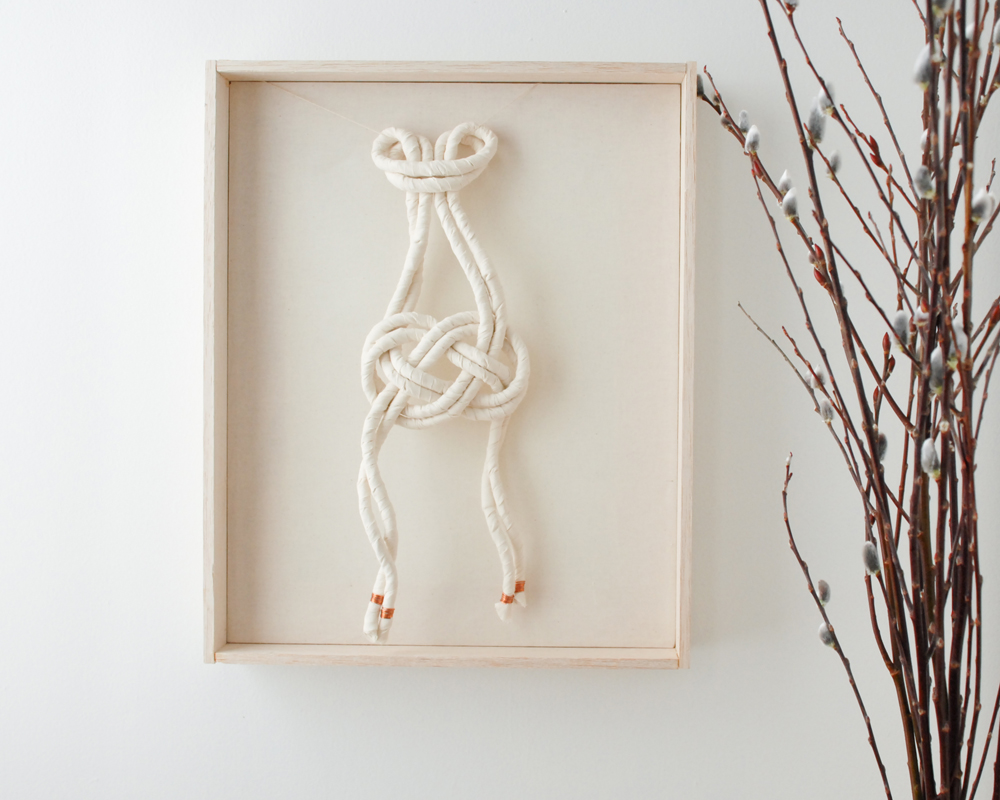 How and why did you start making these pieces, and how do you think they relate to your interior design practice?
The project started this summer as a way for me to express my sensibility with textiles more fluently. They're perhaps a truer representation of my aesthetic than my work in interiors, even, based on their balance, symmetry, purity of materials, and minimalistic nature. In my interior design work there are a lot of factors that affect the final outcome of a project: client, budget, product, time, etc. But these I designed to be created independently, very much like painting.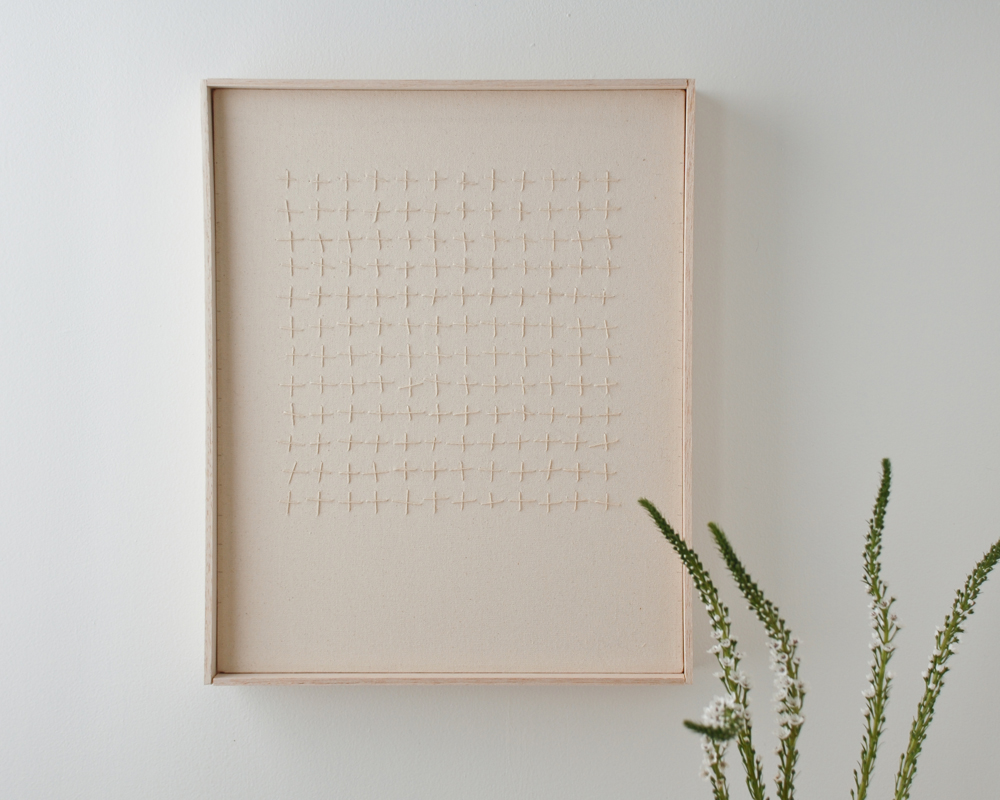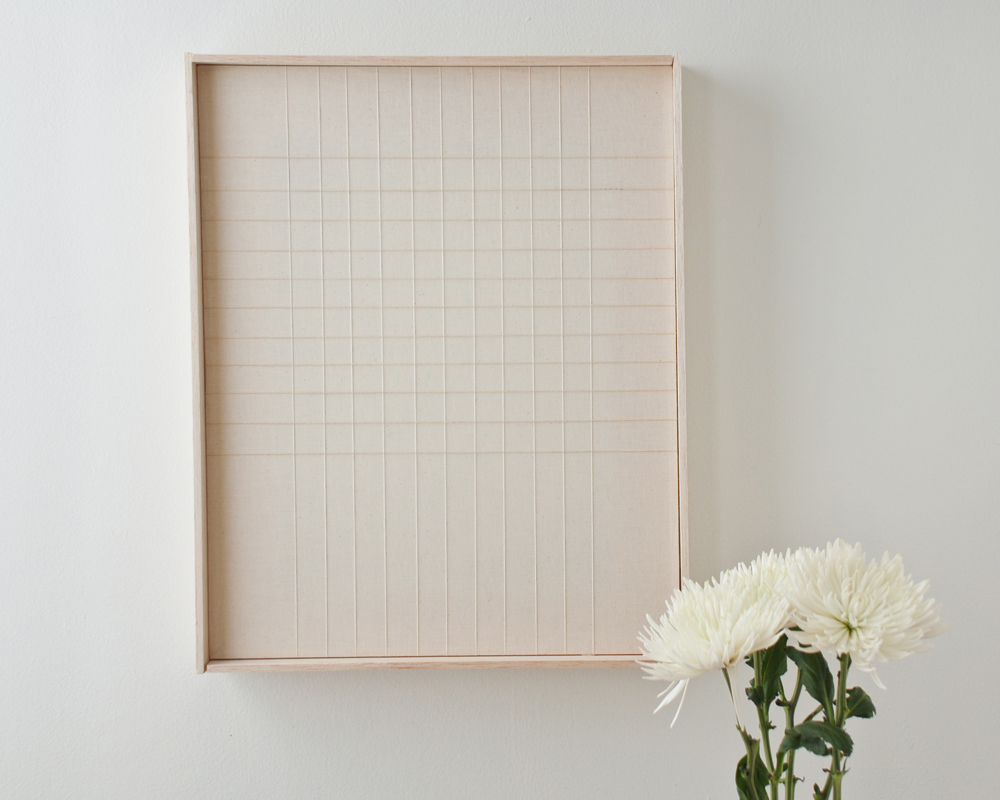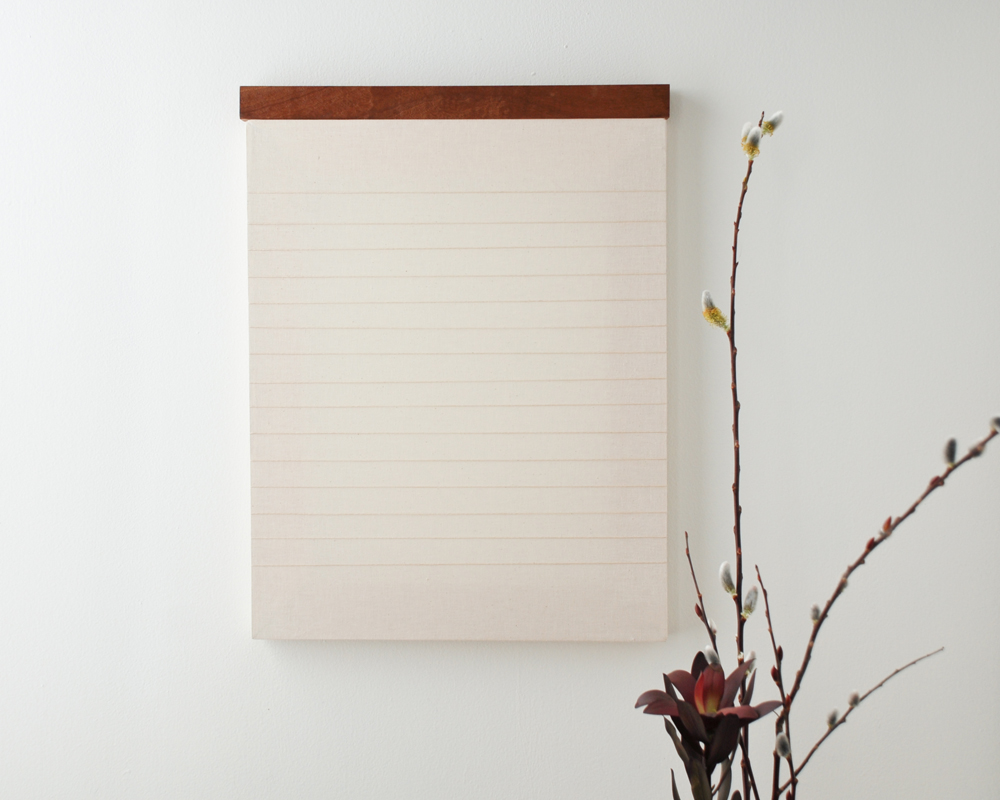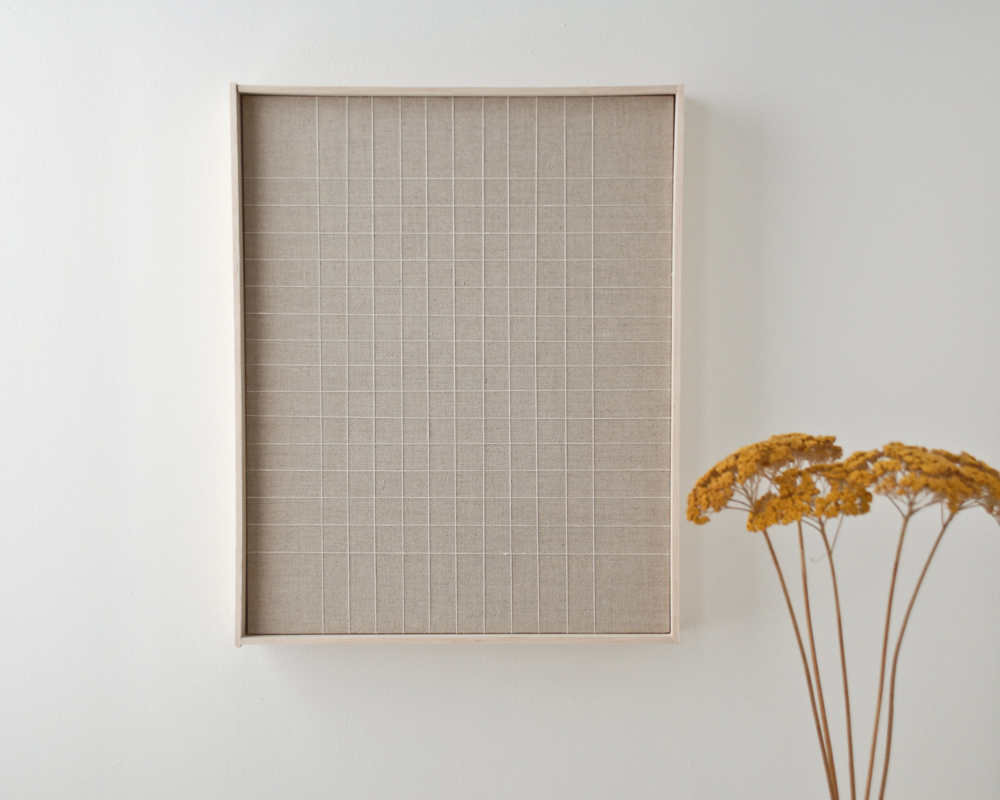 Can you tell us more about your process? How do you put each piece together?
The pieces are made up of pure materials that are typically used as a foundation for other art forms: Belgian linen, canvas, muslin, balsa wood, twine, as well as copper tacks.  In working with these pure materials, I intend to maintain the potential each one holds by not altering them too much, in some ways looking towards Donald Judd and his integrity for working with materials. It's important to me that the process uphold that respect for the materials — even on the inside or back of the work you can see and feel the attention to detail.  The pieces could essentially be dismantled and repurposed.
I studied painting in Paris; traditional canvases were made using tacks, and I fell in love with that process. I love the act of stretching canvases in and of itself. The work starts to border on upholstery, and I enjoy that too. I'm always showed up by a pure, unadorned stretched piece of muslin or Belgian linen — I find the potential they hold of greater interest than a finished work. Which compels me to keep making more.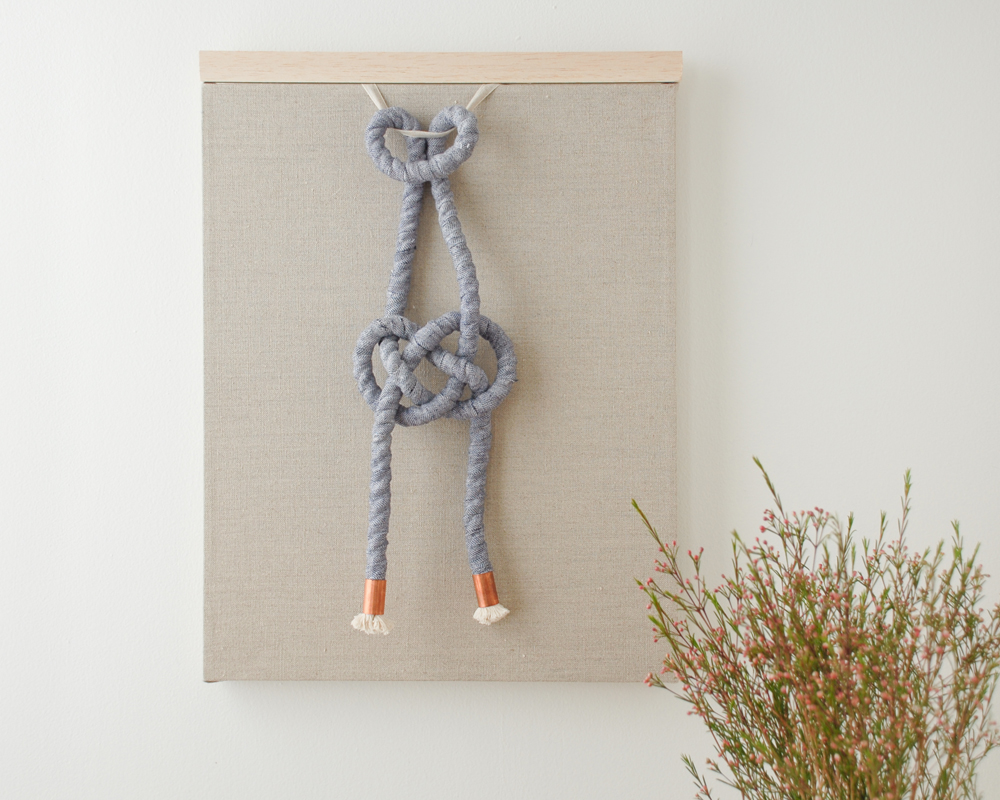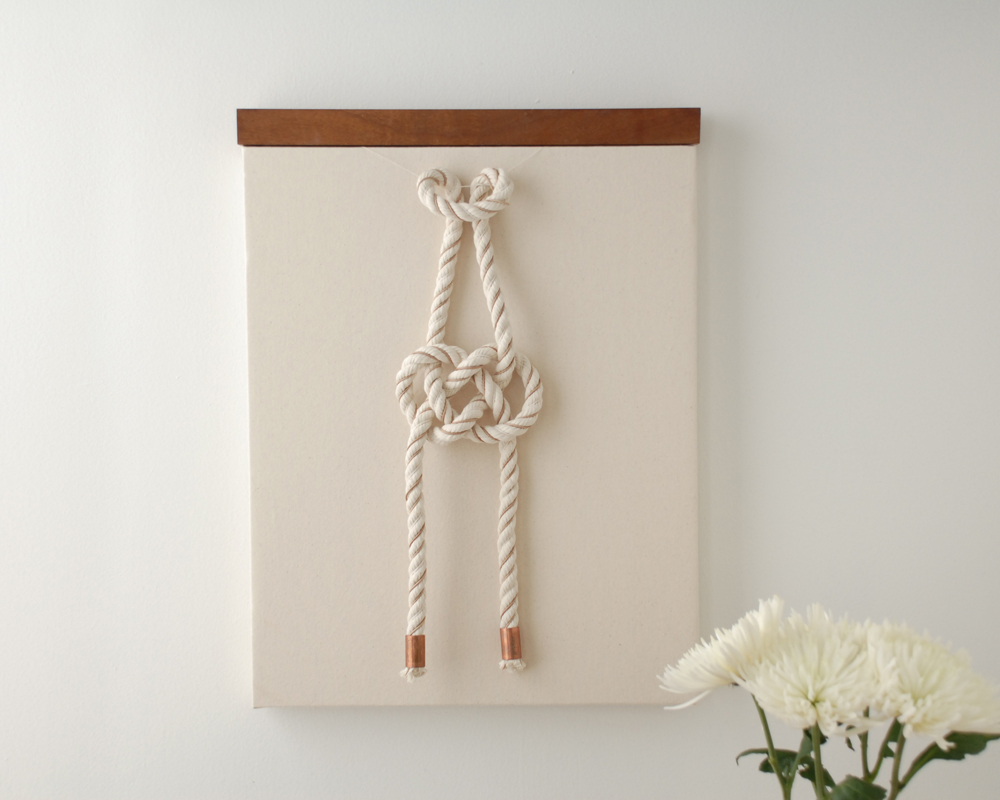 In addition to Judd, are there any other influences or inspirations you had when you started this series?
I'm also inspired by Agnes Martin and relate to her meditative qualities. I studied Buddhist philosophy for many years and I think some of that nature becomes apparent in the work.
Sol LeWitt is another figure that gives me confidence to use my natural hand in the work, in particular with the stitched pieces. His drawing assignments could be carried out by others, yet the repetition of his lines create their own cohesion, even with the idiosyncrasies of the individual hand. I think it's challenging to find a way to make something by hand in today's world that doesn't need to be excused for its imperfection, and LeWitt gives me that artistic license. I think we're looking for something humanistic to live with today.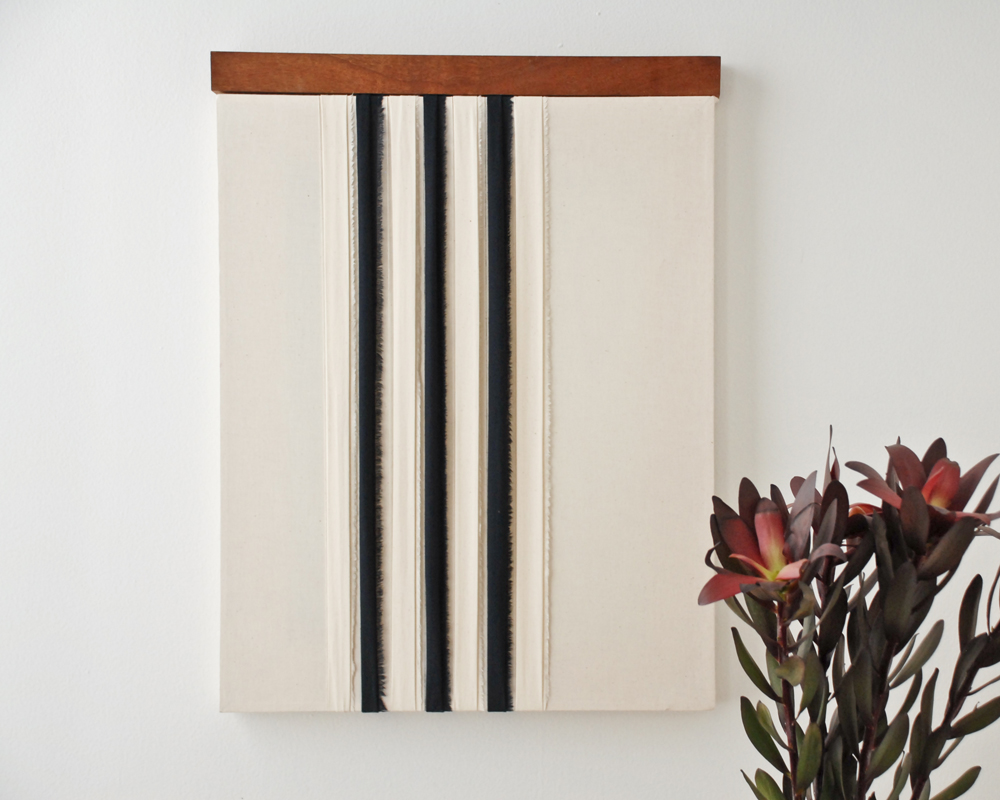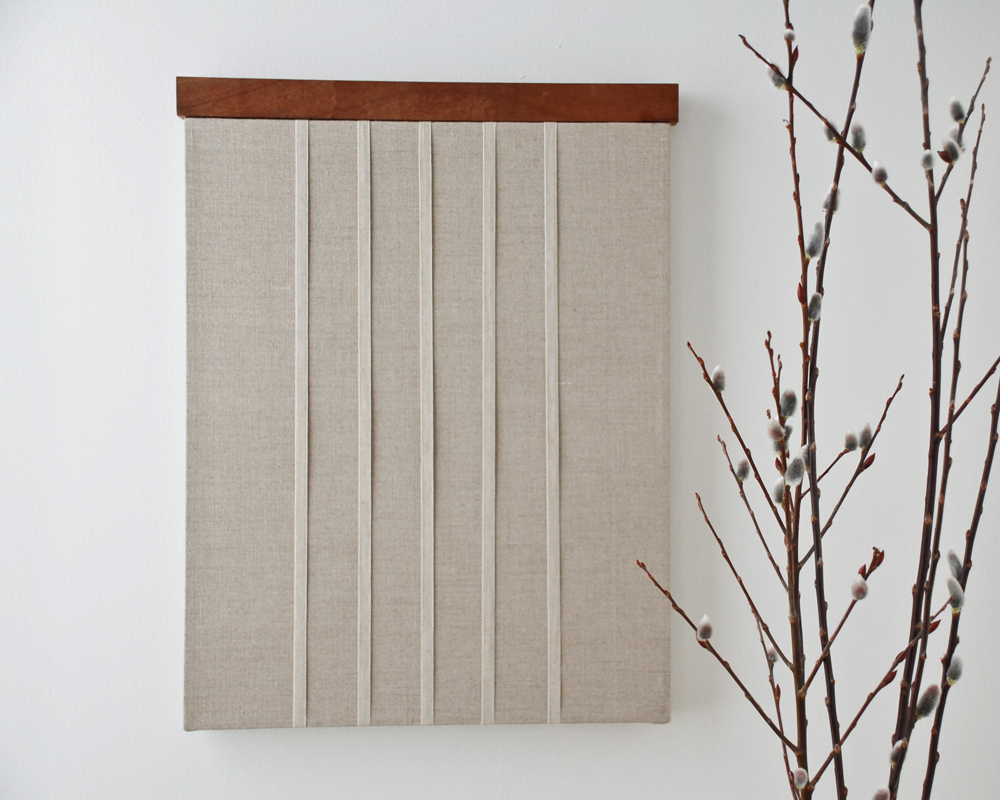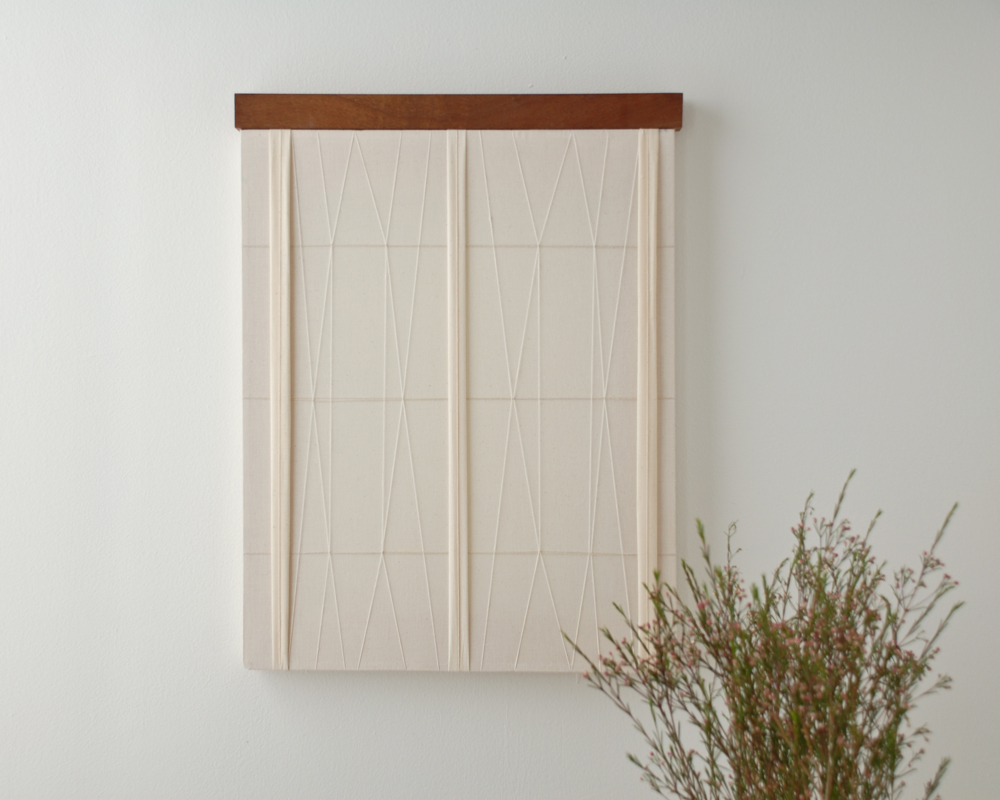 What are you planning to do with the series?
At the moment I'm selling a few pieces by showing them in my husband's menswear store (C.H.C.M.), and I've been seeing some encouraging interest there. I also see that if I'm working in muslin, which is traditionally used in fashion for draping on a stand, I could easily translate these into menswear textiles, a niche in the market that would be interesting to explore. For example, when I work with color I work with Japanese and Nigerian Indigo cloth because I have an affinity for indigo, and one cloth I worked with was from The Hill-Side. There was a selvedge that I incorporated into the piece, and I think that can be very appealing to people that have a certain understanding of fashion and textiles. I'm also interested in working with interior designers and using their own coordinated textiles. There are so many possibilities.