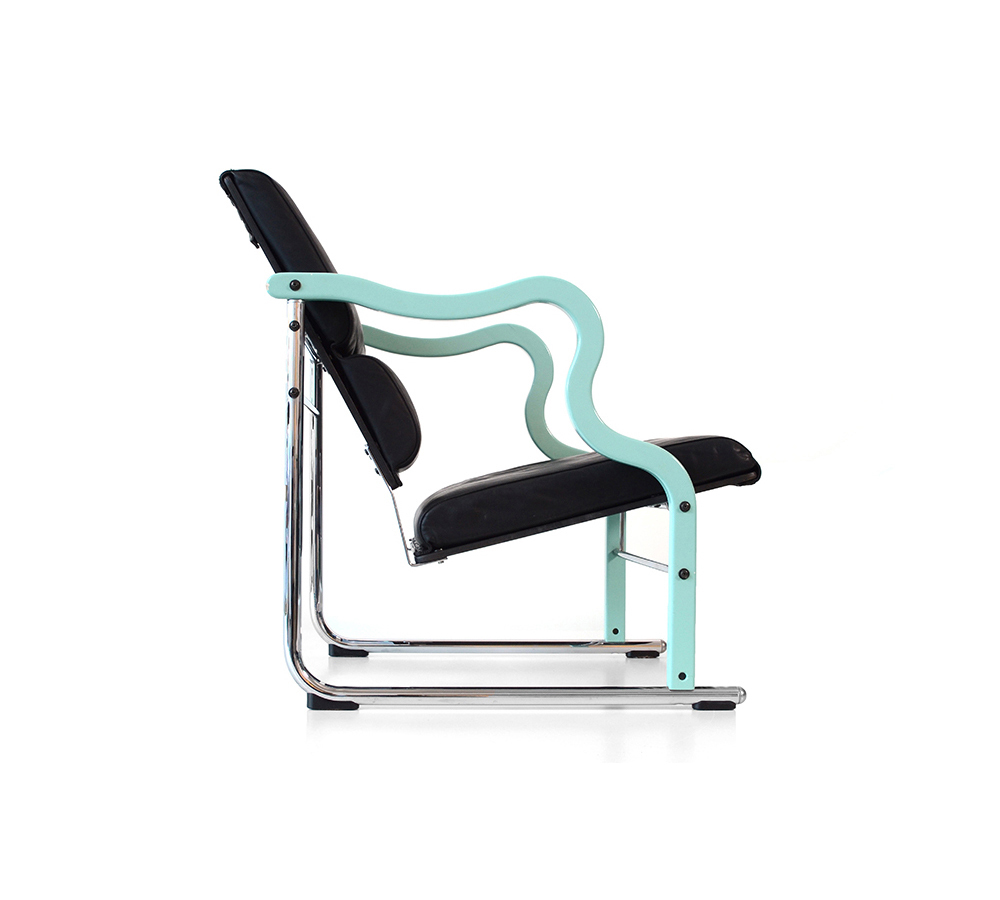 A weekly Saturday recap to share with you our favorite links, discoveries, exhibitions, and more from the past seven days. This week: A full report on our travels in Miami and Finland is coming next week, but until then we have acid-trip lenticulars, '80s-era armchairs, and a look inside the Chillzone.
Discoveries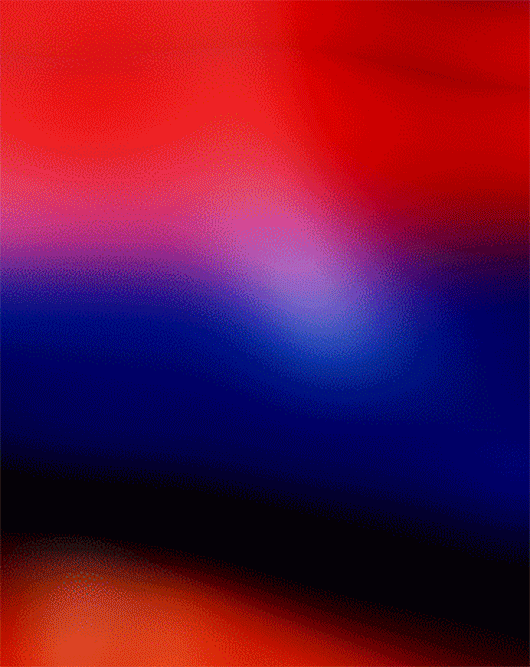 Googly-eye aficionados Friends With You had one of the most visible projects on view this week at Art Basel: a collection of inflatable, artist-designed pool toys co-curated with Grey Area. But when Googling that project — no pun intended — we stumbled across another great one they launched earlier this year. We're obsessed with their series of three lenticular prints, each available in an edition of 50. (This one's called Multiverse.)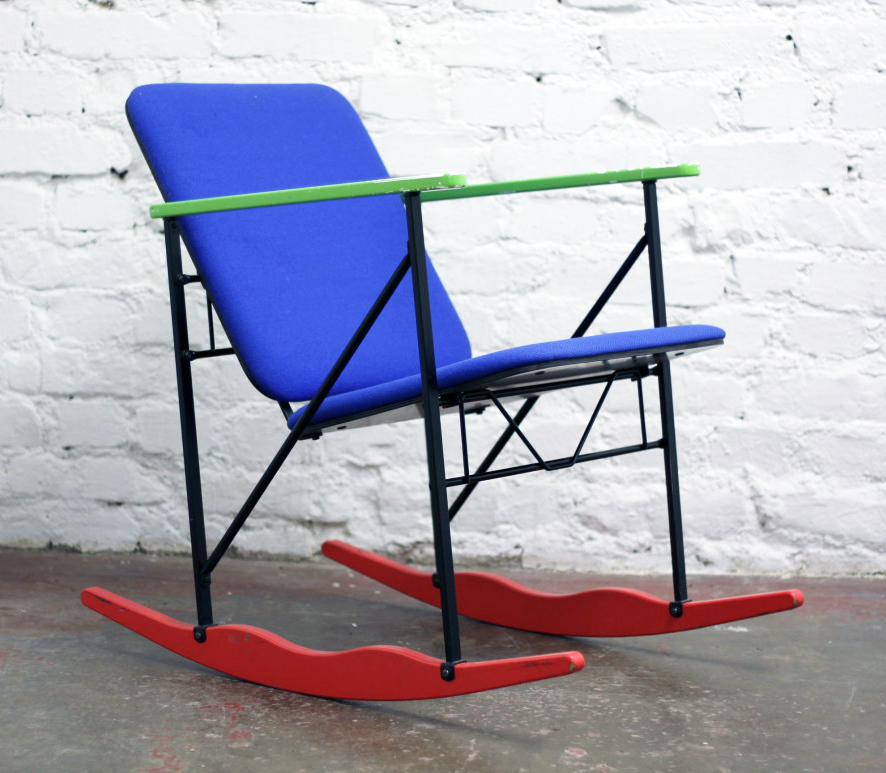 With Monica representing in Miami this week, I took my first-ever trip to Finland, where I got a firsthand look at the current design scene. One of the greatest joys of the week, though, was delving deep into Finland's design history — visiting Alvar Aalto's house and studio, exploring the Arabia ceramics factory, and nosing around the permanent collection of Helsinki's Design Museum, where my love for Yrjö Kukkapuro was reignited. Shown here and at the top of this post are '80s armchairs by the octogenarian designer.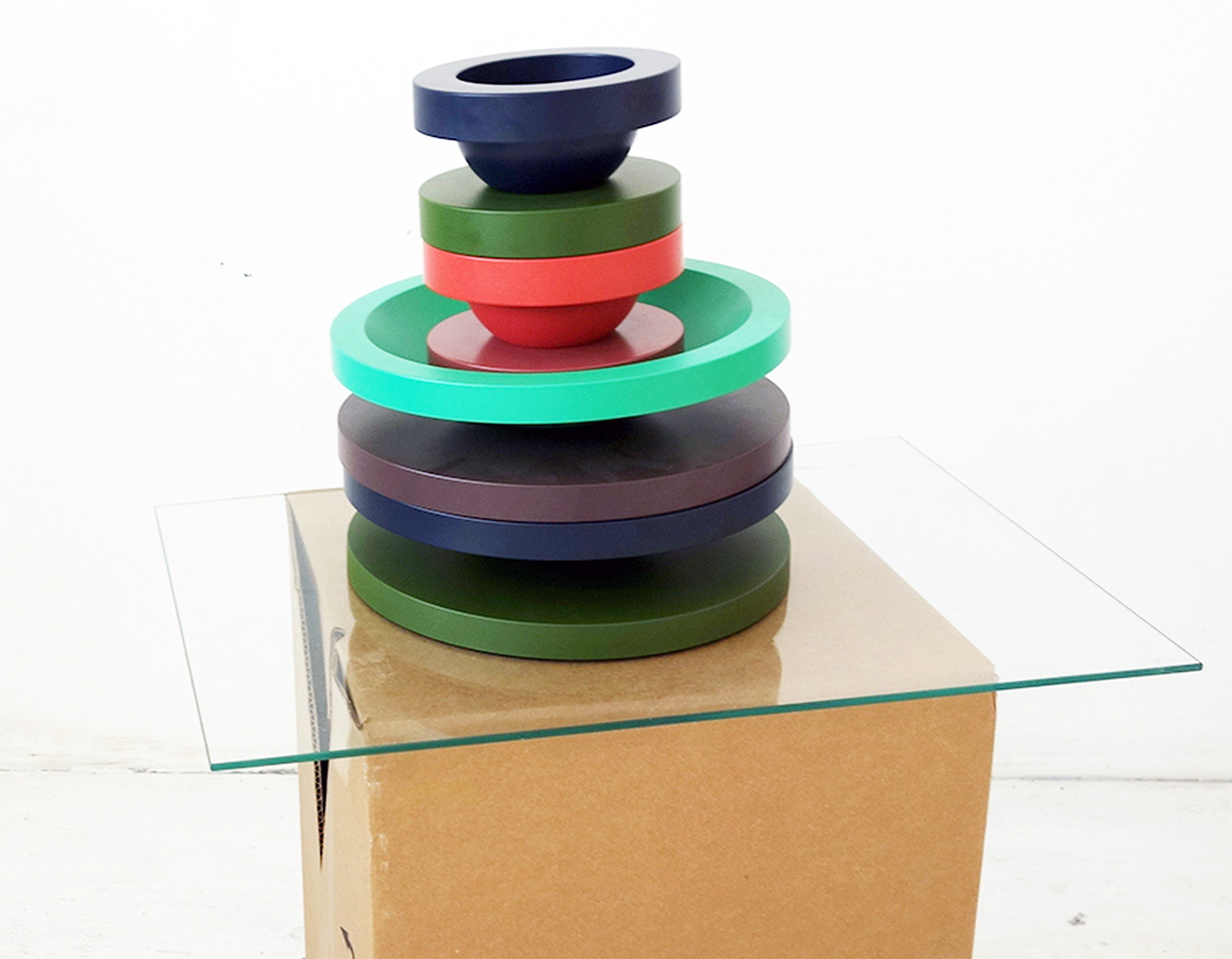 One of the best things about loving a designer who's as prolific as Ettore Sottsass was is the stream of never-before-seen products that seem to crawl out of the woodwork. This week unearthed a collection of deadstock bowls the designer created in collaboration with Marutomi Japan between 1997 and 2001. Sottsass's Basilico bowls were created using a process that combines plastic forms with Japanese lacquer, and they're available for sale at Iko Iko.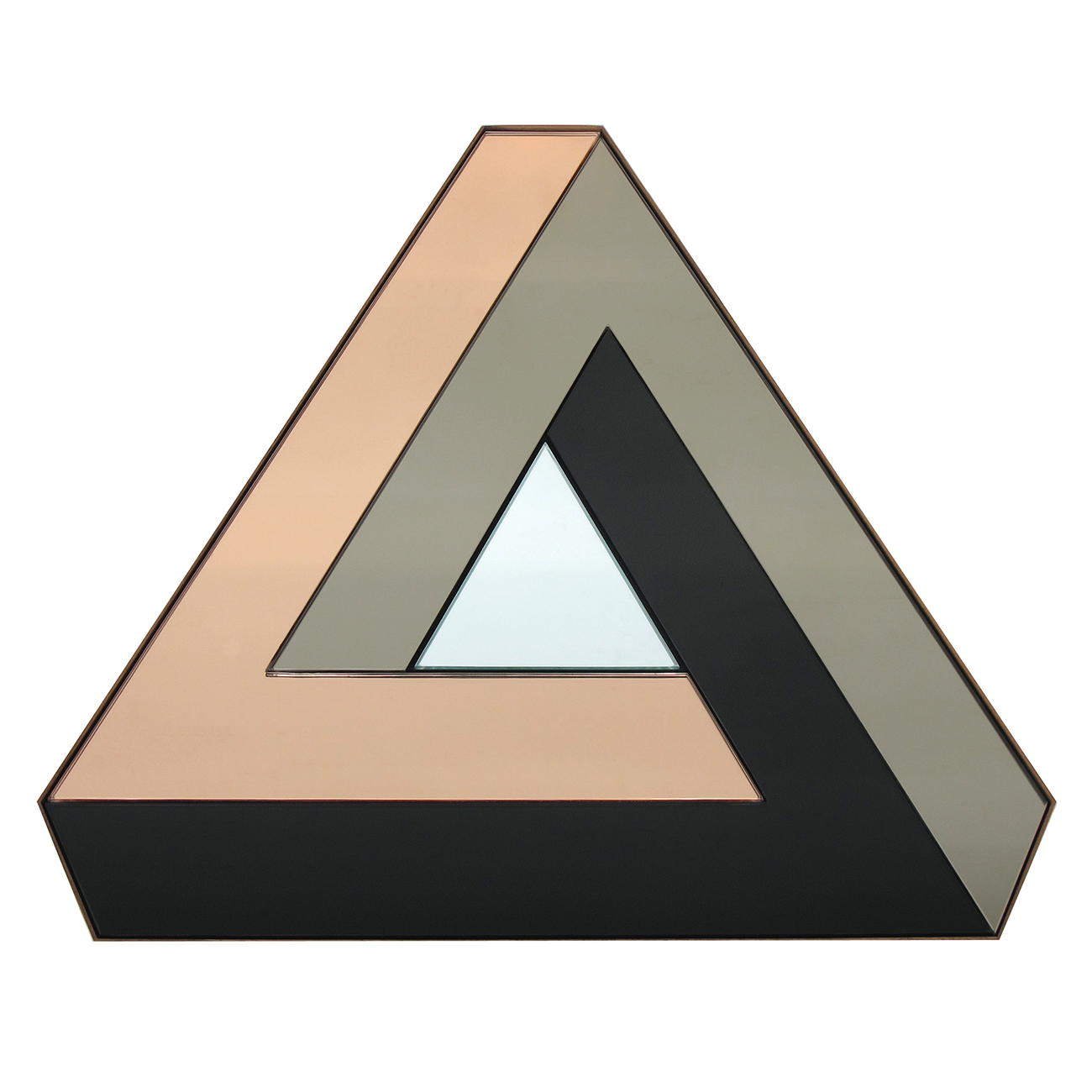 Among the many bright spots of Design Miami this year was the #101Manmade exhibition, curated by Jessica Acosta-Rubio, which featured several of our Sight Unseen OFFSITE exhibitors: Calico Wallpaper, Material Lust, Studio Visibility, and Bower, who debuted Tribar, a mind-blowingly awesome iteration of their Shape Mirror series.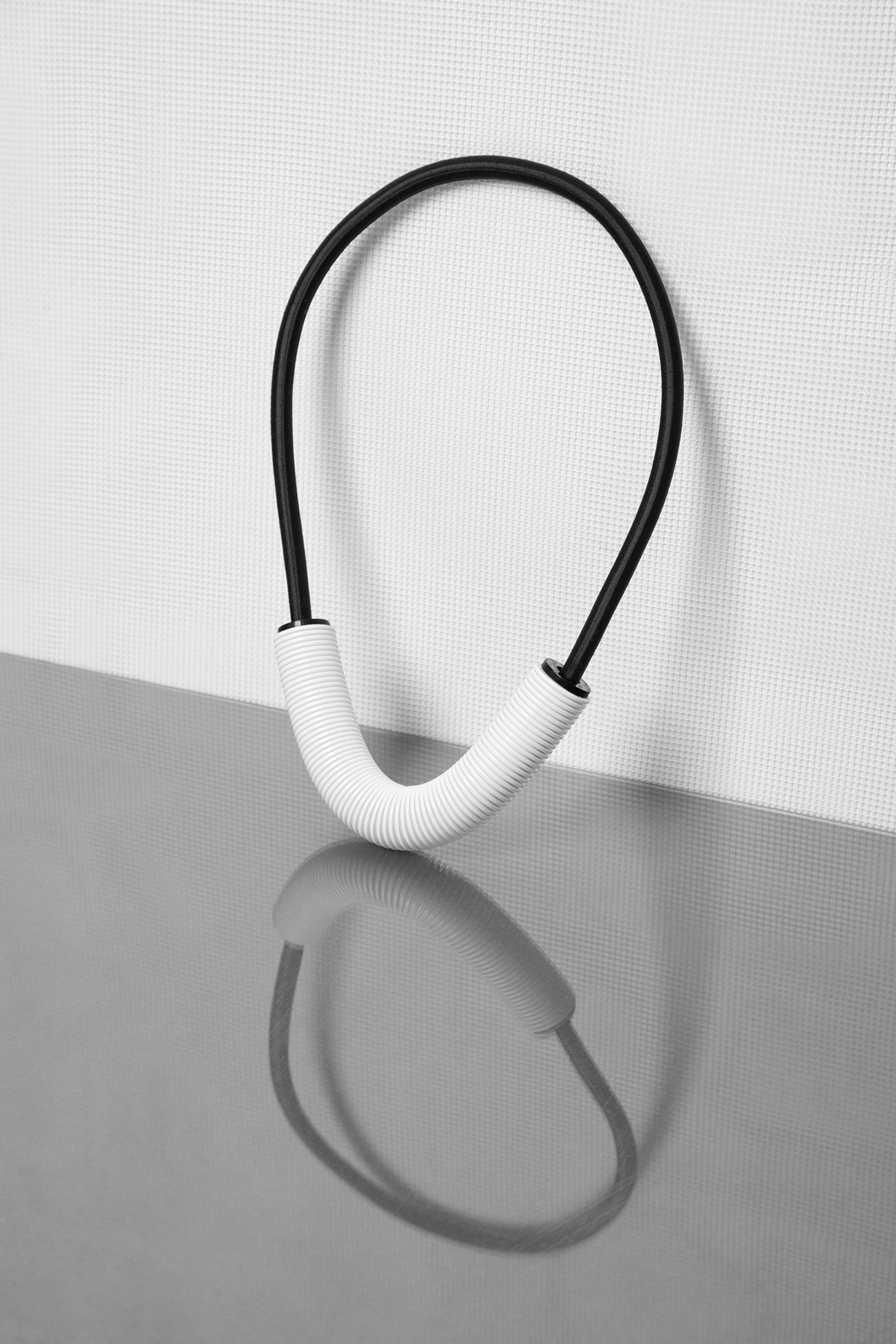 It was an excellent submissions week here at Sight Unseen. First up is Vowel, an ongoing collaboration between Netherlands-based multidisciplinary designers Beau Bertens and Eline Ceelen. Their Octa collection of necklaces are made from found waste materials like plastic tubing, acrylic glass, and rubber cording.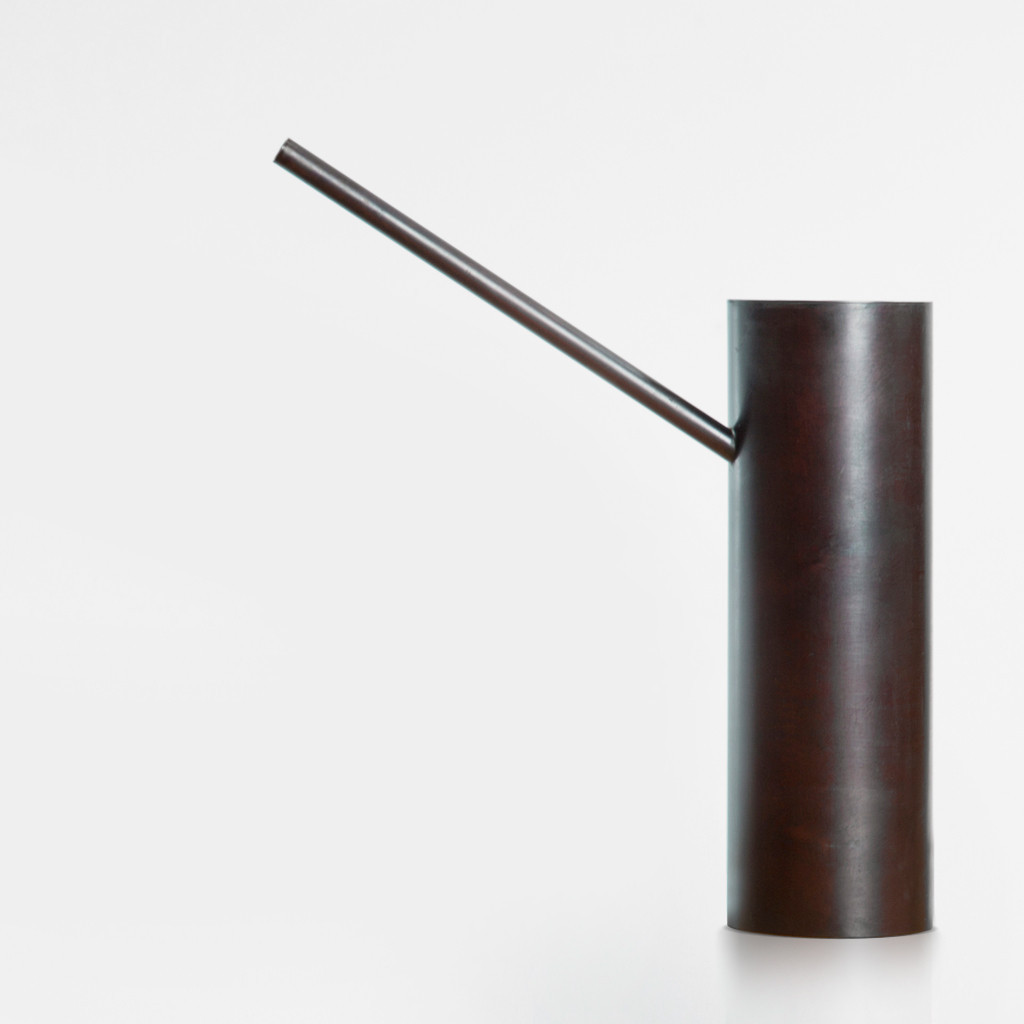 Next up is a new online shop, which came about when the British-born, Paris-based designer Lee West visited Carl Aübock's workshop in Vienna. "Amazingly I was greeted by Carl Auböck IV himself. We instantly started to exchange about design, its values, and the importance of craftsmanship, and he invited me to visit his workshop and archives." The outcome of this encounter is collection of objects designed by West and produced at the Auböck workshop, including this pretty patinated brass table lamp.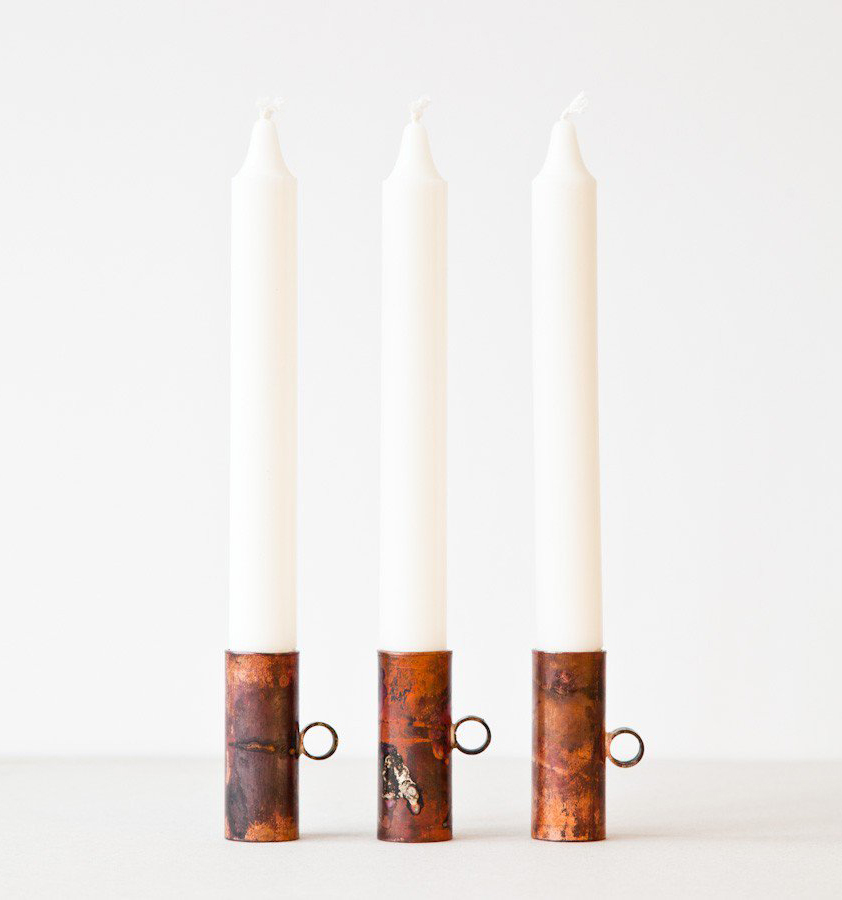 We got an email this week from the up-and-coming Oslo-based studio Kneip, which was founded earlier this year by Jørgen Platou Willumsen and Stian Korntved Ruud. We're especially partial to this oxidized copper candlesticks.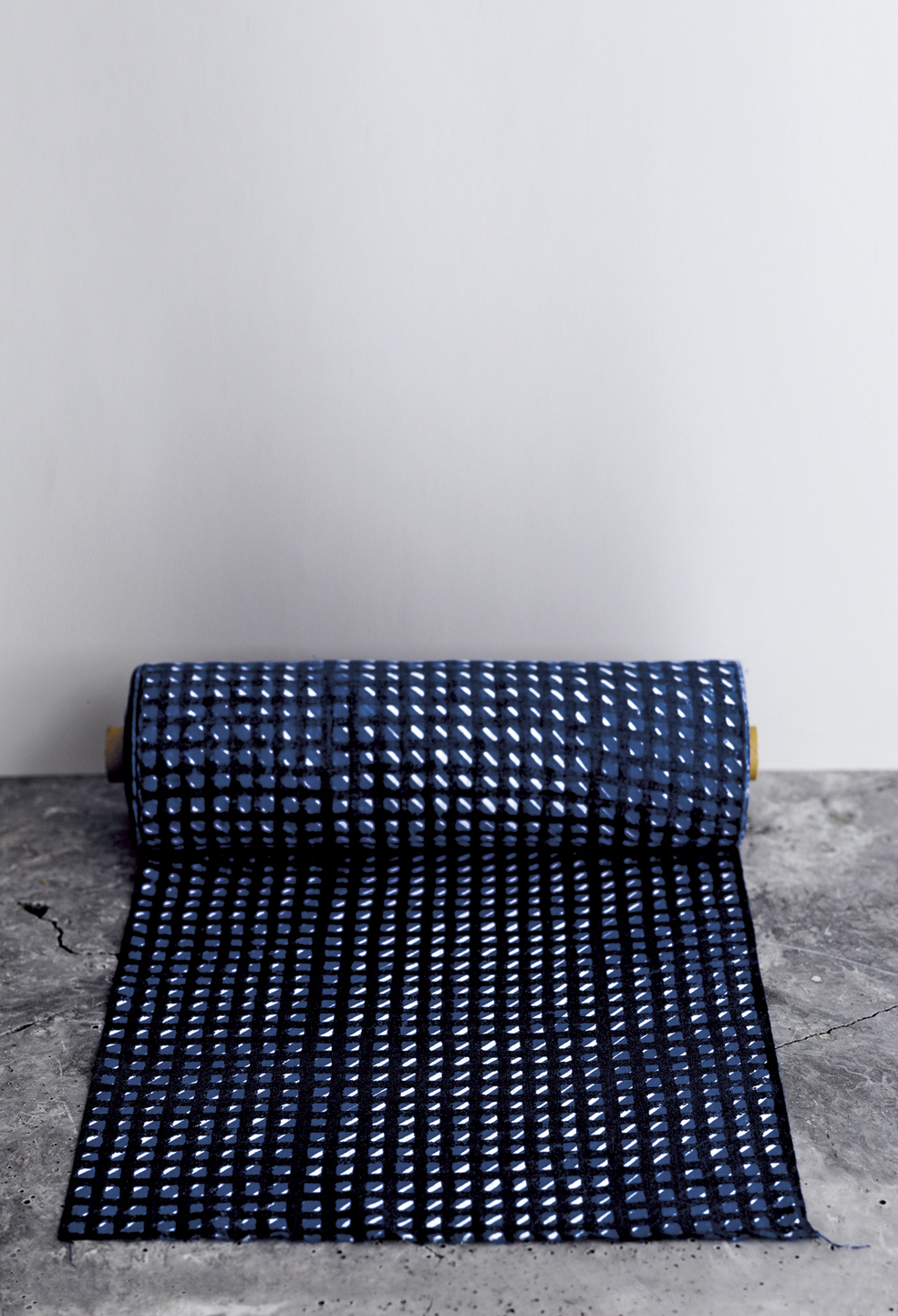 Another Finland find: the 18-month-old fashion label Samuji and its new accompanying housewares line, called Samuji Koti (koti means home in Finnish). The collection mixes items designed in-house with traditional housewares made by local craftsmen in different regions of Europe and Japan. This pretty cotton Tenugui towel is sold by the meter.
Events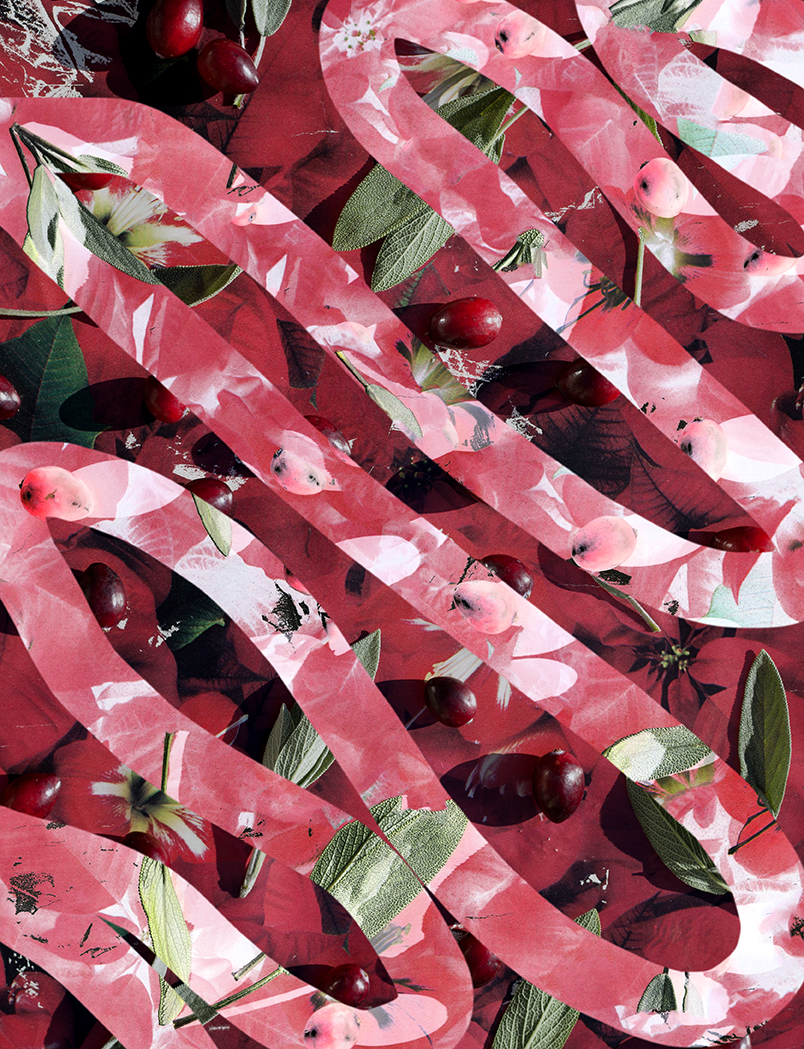 One of our favorite photographers, Roxana Azar, is teaming up with New York's TGIF Gallery to host a cocktail hour and photography show tomorrow for Post Cocktail, Azar's blog, which showcases cocktail recipes and photographs representing the ingredients made by artists.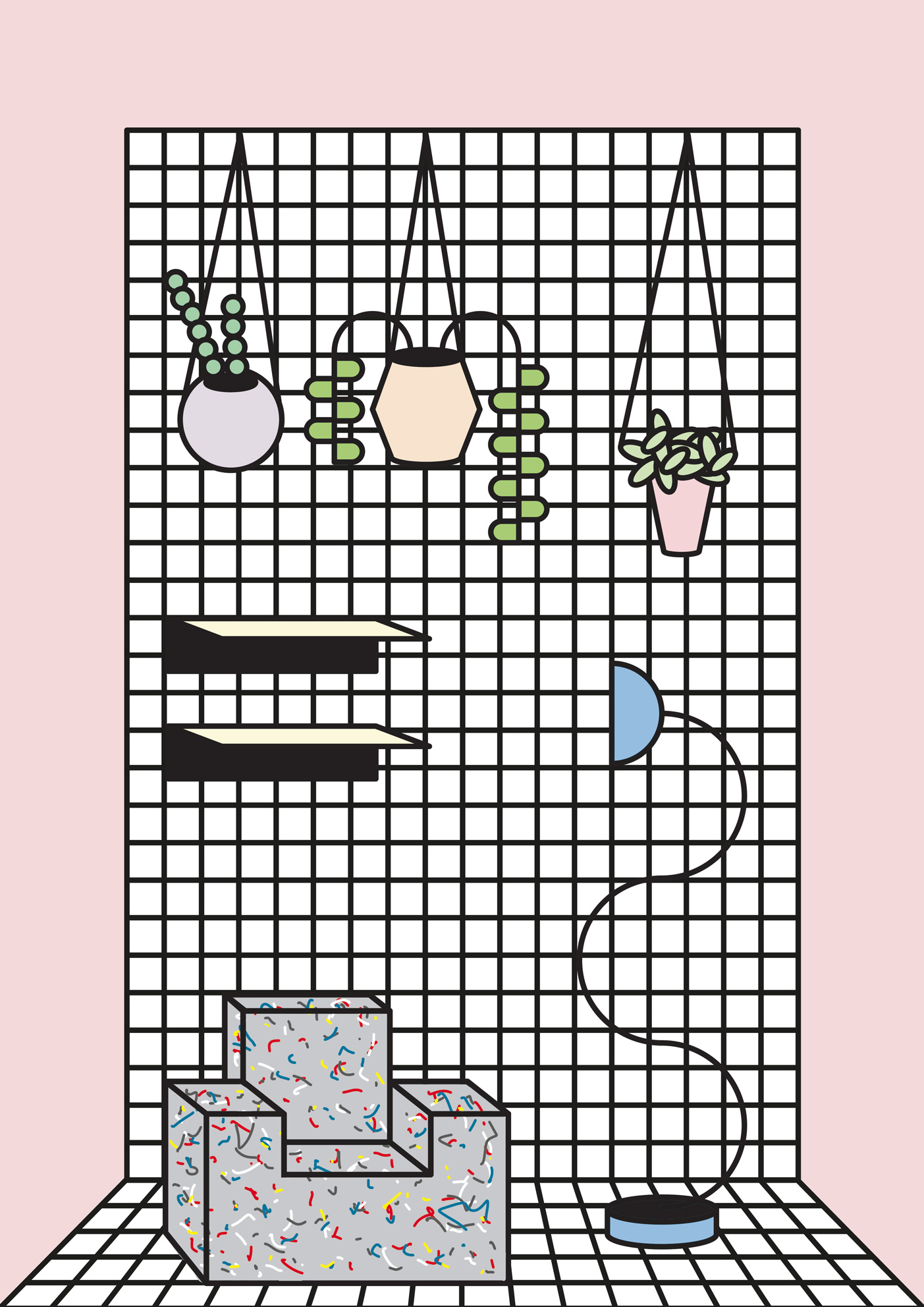 The 99-cent Plus Gallery — which we featured way back in April — continues to host awesome shows. Their latest, which debuted last night, is called Chillzone and features editions from Zoe Fisher's Handjob Gallery // Store and books from LikeMindedObjects. Our favorite part of the whole thing might be this flyer to advertise the show, designed by the always-amazing Tim Colmant.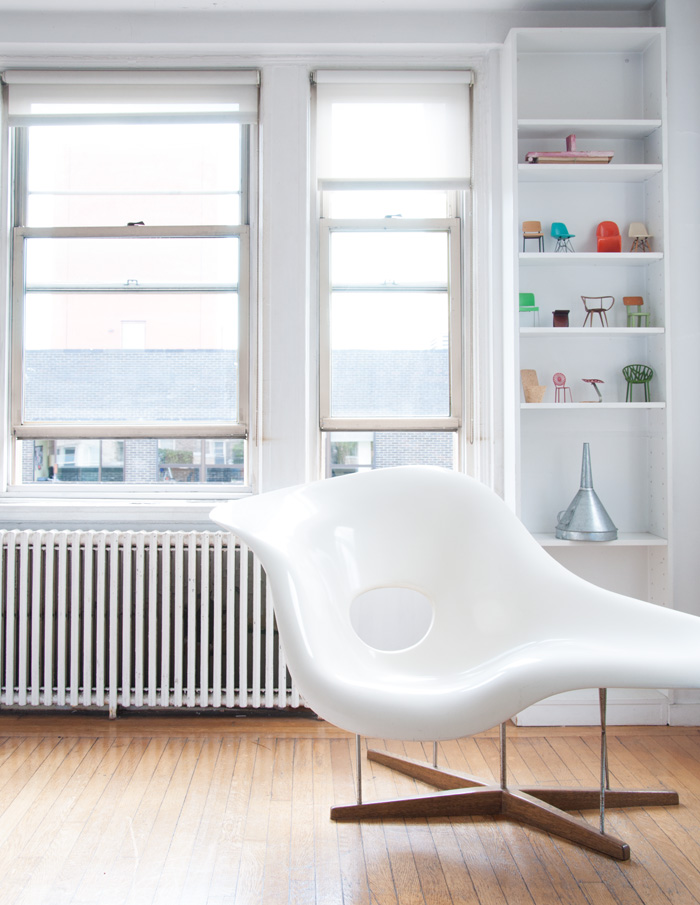 We loved Design Sponge's look this week inside Maira Kalman's almost all-white West Village townhouse. As Grace writes, it's like "a living, breathing museum curated by someone who finds beauty in the everyday as much as the world of fine art." We're especially into this image, which juxtaposes a pristine white Eames chair with a weird galvanized iron funnel thingy.
Links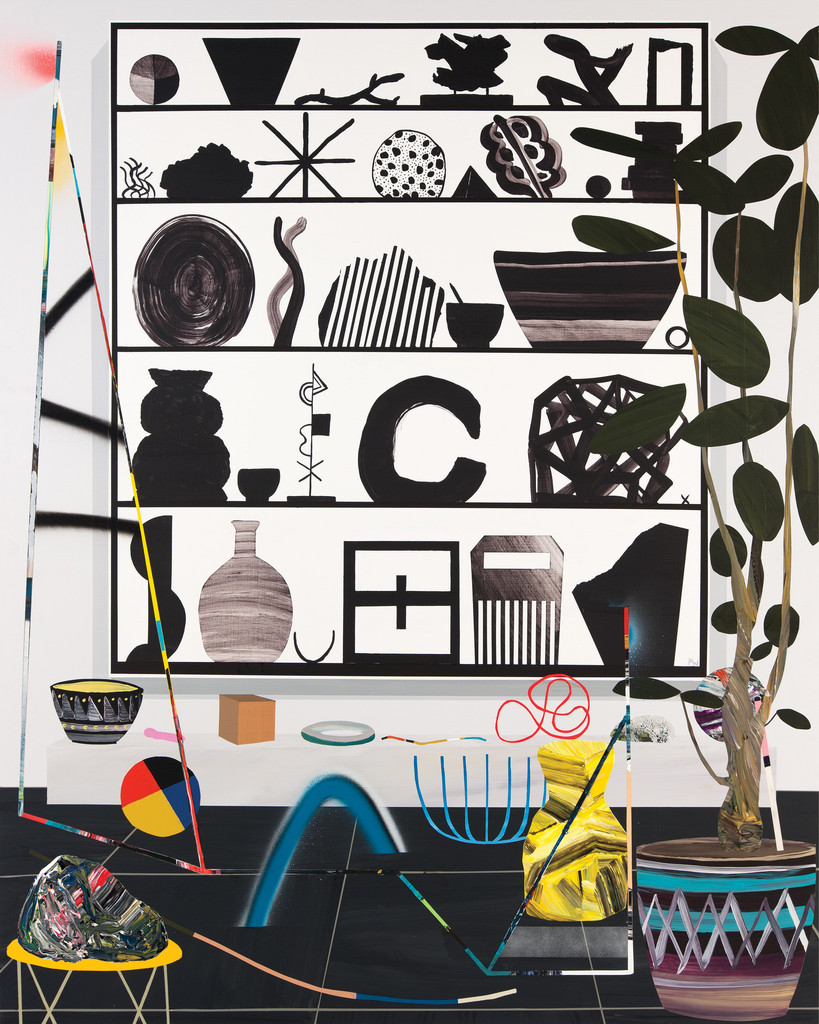 A few months ago, we put together an affordable art round-up for Refinery29, featuring a few of our favorite pieces from outlets like Leif and Little Paper Planes. As of this Monday there's another player on the scene: The Posters, founded by art-world impresarios Athena Currey and Adrian Rosenfeld. Each month offers a limited supply of $55 lithographic prints from artists like Nate Lowman, Wyatt Khan, and Paul Wackers, whose incredible Situation At Hand print is shown above. A portion of each sale goes to an inner-city arts education resource in downtown LA.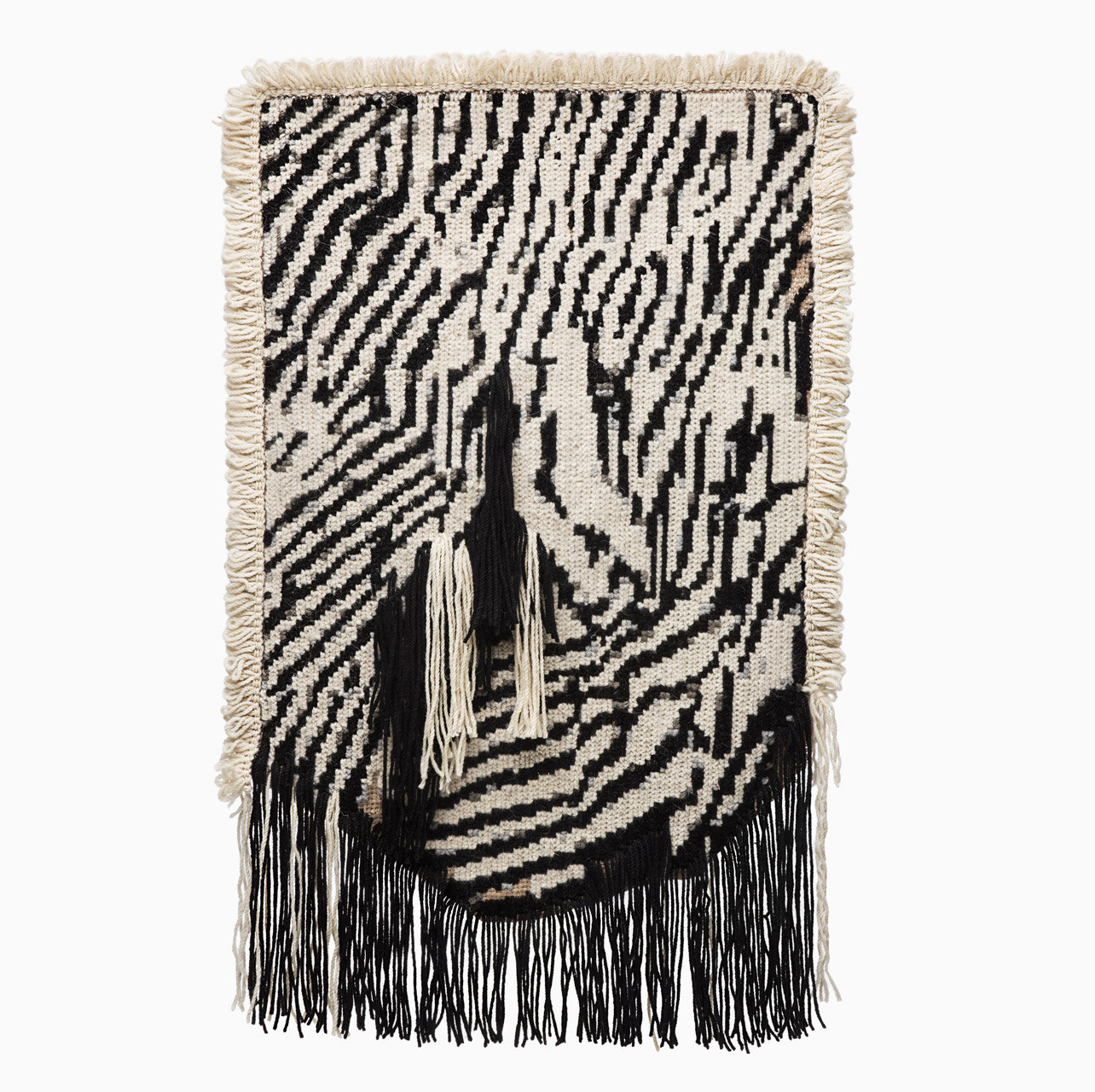 We featured one product from Fabrica's One and Only Collection for L'Arcobaleno last week — Dean Brown's tool caddy — but couldn't resist posting this beautiful piece by Portuguese designer Mariana Fernandes as well. Fernandes is a graphic designer and illustrator at the Treviso-based design incubator, but worked with a skilled weaver to create her one-of-a-kind Under the Carpet wall hanging, inspired by the arraiolos technique of her native country.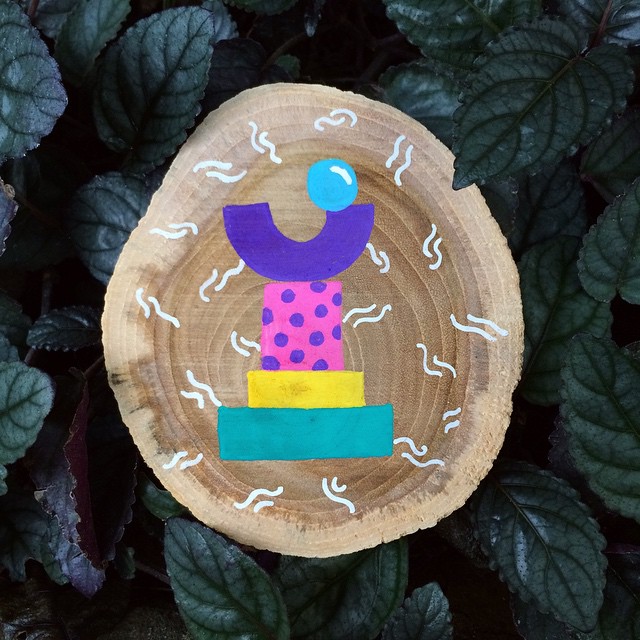 We're kind of obsessed with a new Tumblr called Hello Play, which documents the ongoing process of Melbourne-based artist Spencer Harrison, who's launching an exhibition of the same name in June 2015. Besides loving the energy and joy that goes into each piece of Harrison's art, we're also totally smitten with the name of his URL. Can someone please tell us how we can lock down sightunseen.cool?? Happy weekend!