09.09.15
Atlanta Artist Kevin Byrd
Dazzle camouflage was a frenetic patterning applied to ships during World War I to scramble the depth perception of enemies — not exactly a motif you'd expect to see in a major corporate office, where employees are meant to refrain from bumping into things and visual excitement is typically limited to the occasional brightly colored lounge chair. And yet inside the new San Francisco headquarters for Dolby, the 50-year-old audio-technology pioneer, Atlanta painter and dazzle enthusiast Kevin Byrd was given carte blanche to express himself on the office walls (pictured above), then invite 35 of his peers to do the same as part of the company's Dolby Art initiative.
The project, which we're featuring on Sight Unseen today and tomorrow by way of profiling four of its participating artists, started when the South Carolina–born painter, sculptor, and art director got a call from Dolby to install environmental graphics in its headquarters, which officially opens for business later this month. Byrd immediately saw an opportunity to engage other artists in a larger dialogue. "The idea was simple enough: Dolby knows artists and artistry," says Byrd, who now works for the company full-time as a creative director of sorts. "They have a history of ensuring that the artist's intention is fully honored when experienced by the audience. It started with field recordings in India. It was followed by Hollywood and broadened to all things sensorial. The artist has always been our collaborator, enabled by Dolby technologies, even if they didn't know it."
Some of the building's artworks make direct references to Dolby's history, he explains, while others (including his own) simply play with themes of sight and sound. Get to know Byrd's project, and his ideas and inspirations in general, in the interview below. Then stay tuned over the next two days for profiles of Trek Matthews, Derek Bruno, and Drew Tyndall, whose work at Dolby HQ is also joined by that of Nikki Starz, Shawna Peterson, Because We Can, Paolo Salvagione, Amos Goldbaum, McFadden & Thorpe, Jason Kofke, Kate Bingaman-Burt, Studio Studio, Taylor Lee Sheperd, Staci Janik, Stefan Kjartensson, Rob Lowe, Spencer Sloan, Fabrod Kokabi, and Siggi Eggertson.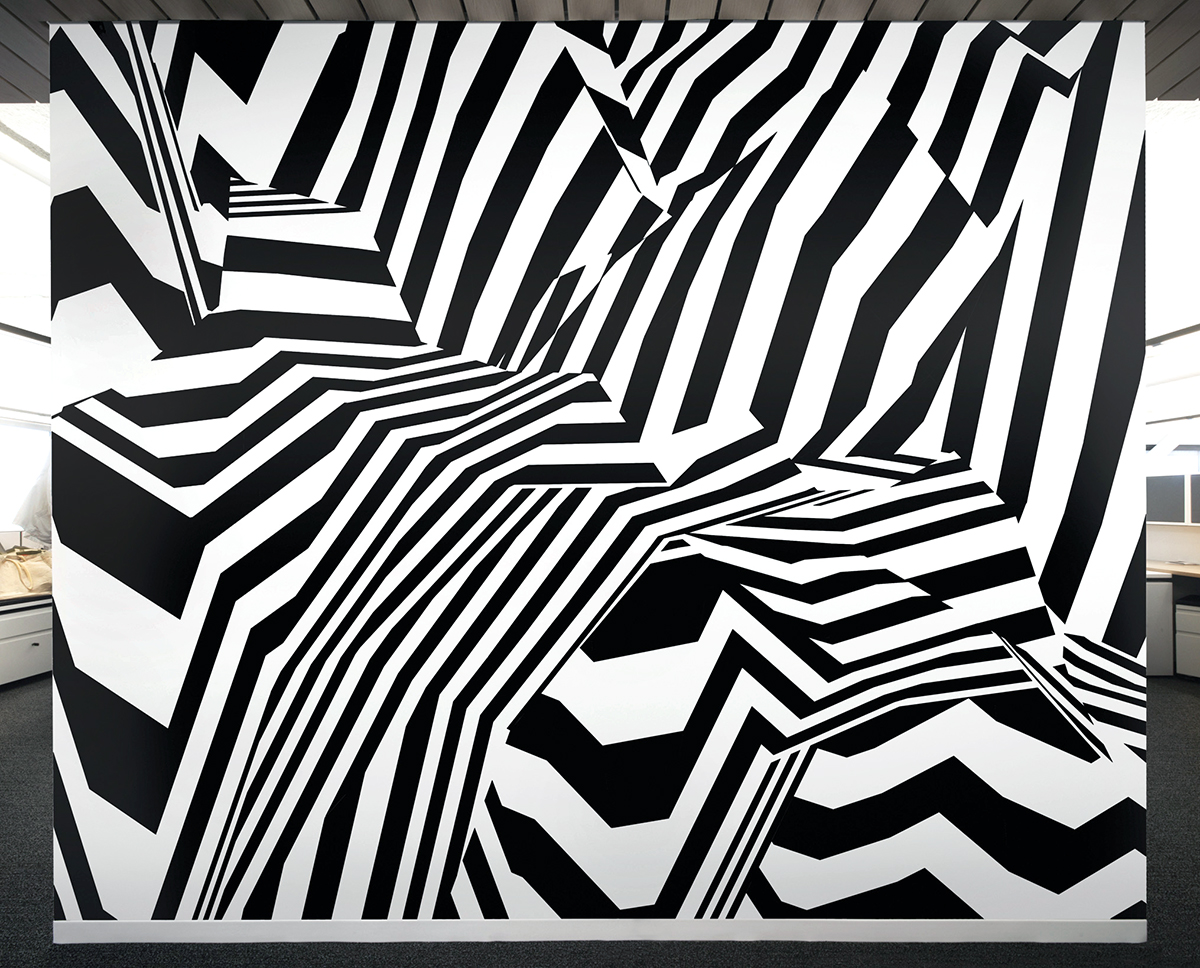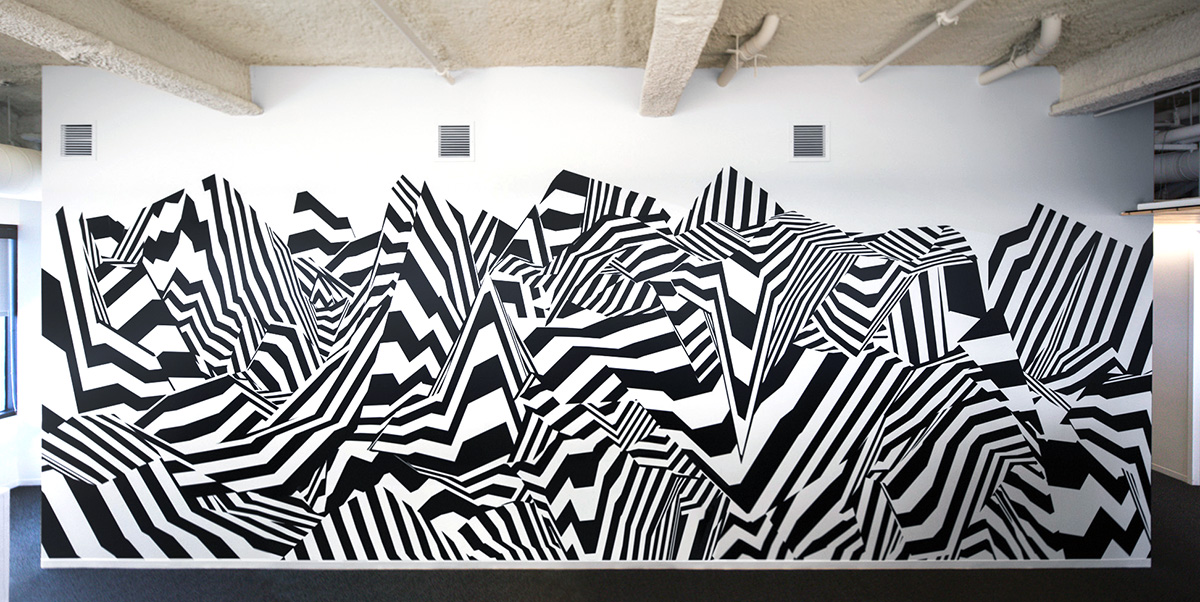 Describe your most recent project and how it was made.
I produced a wall in the new Dolby Laboratories building. I was fascinated by their scientific studies dedicated to understanding how our brains process sensorial experiences — both aurally and optically. I've been fascinated for years with the dazzle patterns that adorned battleships during WWI as a form of maritime camouflage. It was before radar, so the black and white patterns were meant to break up the massing of ships on the horizon. I focused on this historical use of optical illusion as a source for inspiration.
I modeled landscapes in 3-D CAD, then sliced, diced, and put that into a vector program to refine it. Then I printed that out at large scale. I smeared ketchup on it. Then I scanned that back into the computer. Then I went back in time and didn't do those last two things. I'm happy with how it turned out — I particularly liked having the work wrap the corner, as it gives an amazing sense of mass and dimension to it, much like a battleship.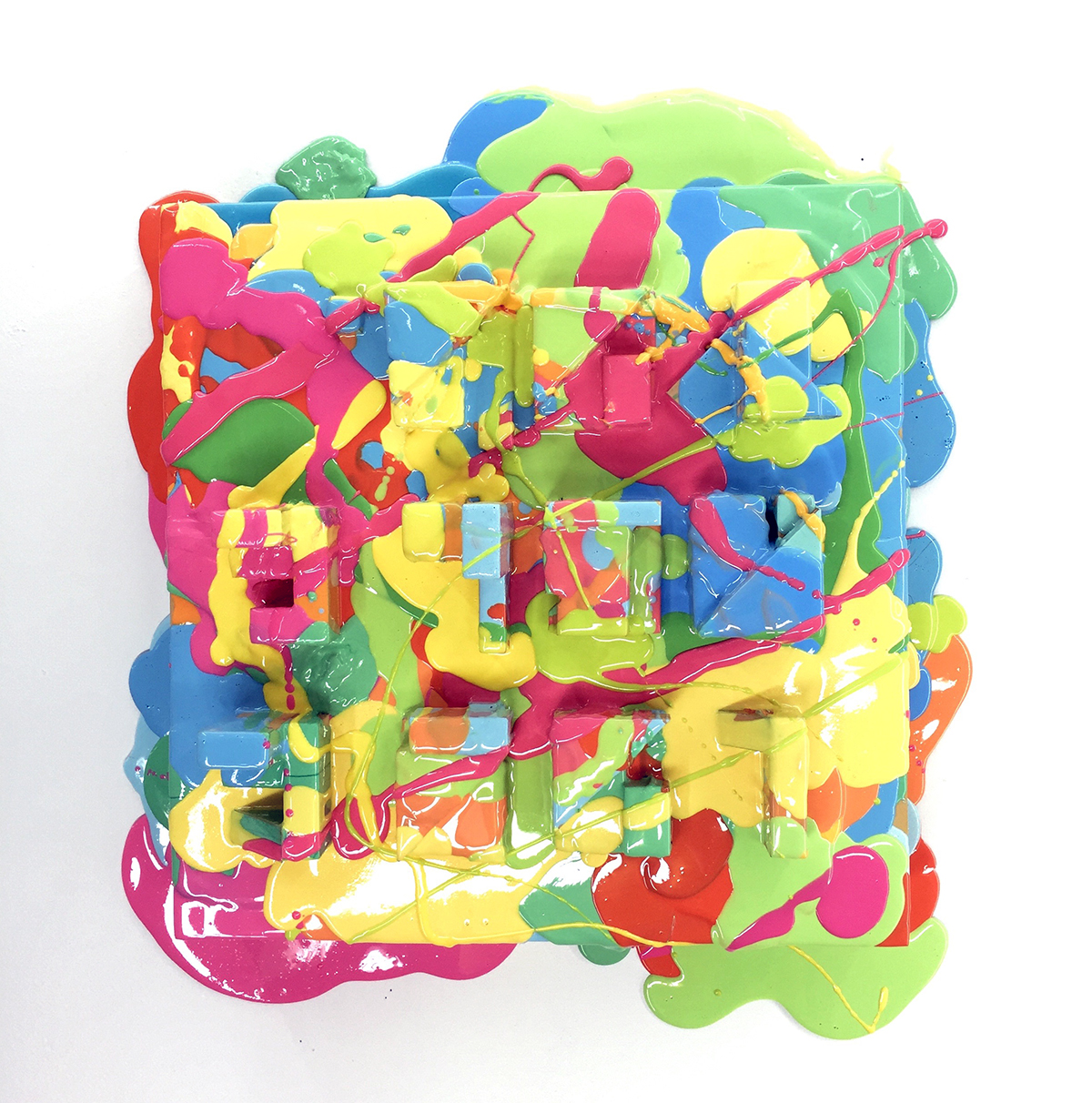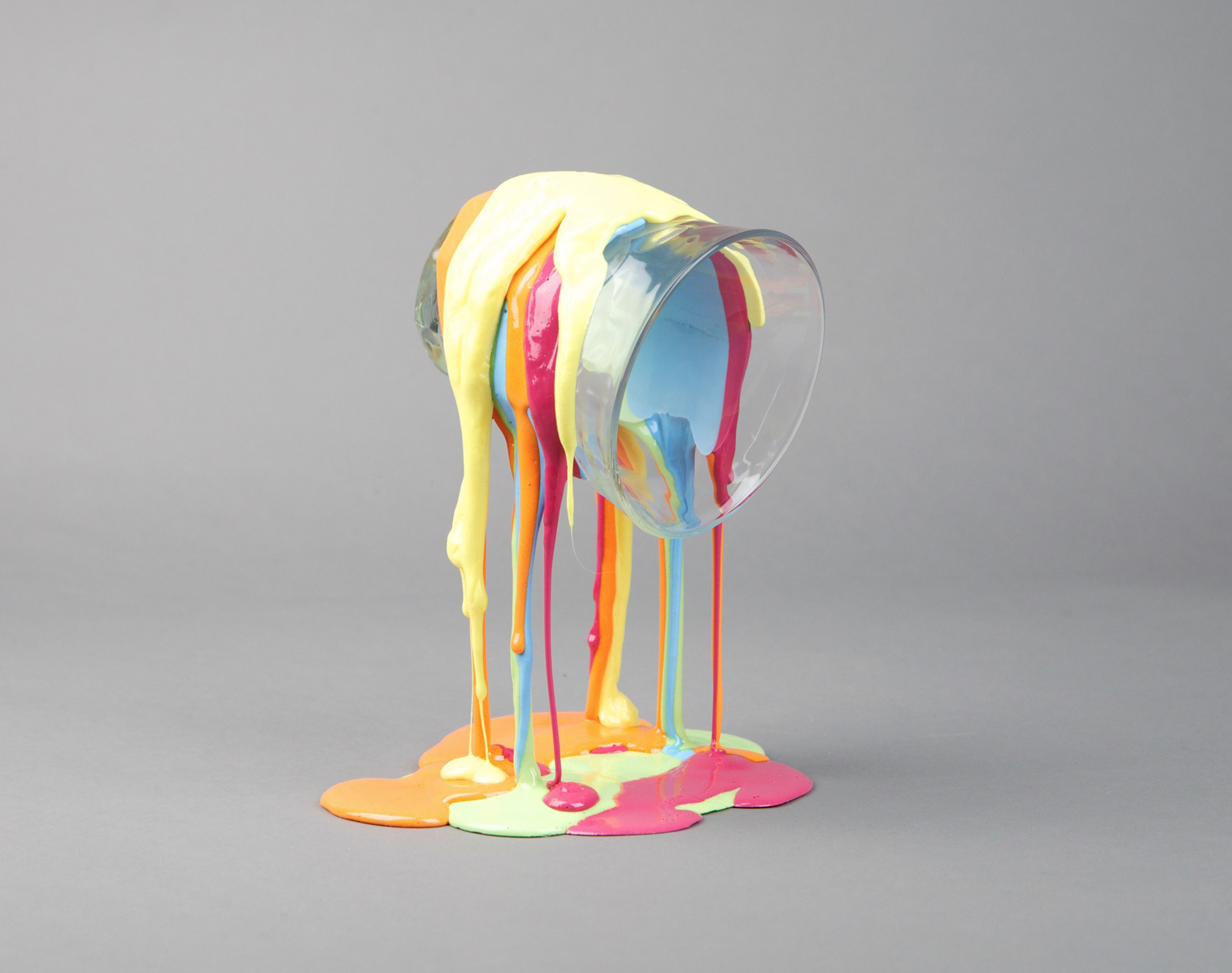 Describe your next project and how you're currently making it.
I'm in research mode. I've been working with plastics, polyurethane in particular. I drizzle liquid resin like a pastry chef and record its properties under specific conditions. It's funny, it's like I'm a scientist collecting data. It's not about arriving at a result that's either good or bad. And this frees you to follow your curiosity — to make new discoveries without concern for a certain outcome. I like how an experiment-centered approach disconnects the creator from the creation.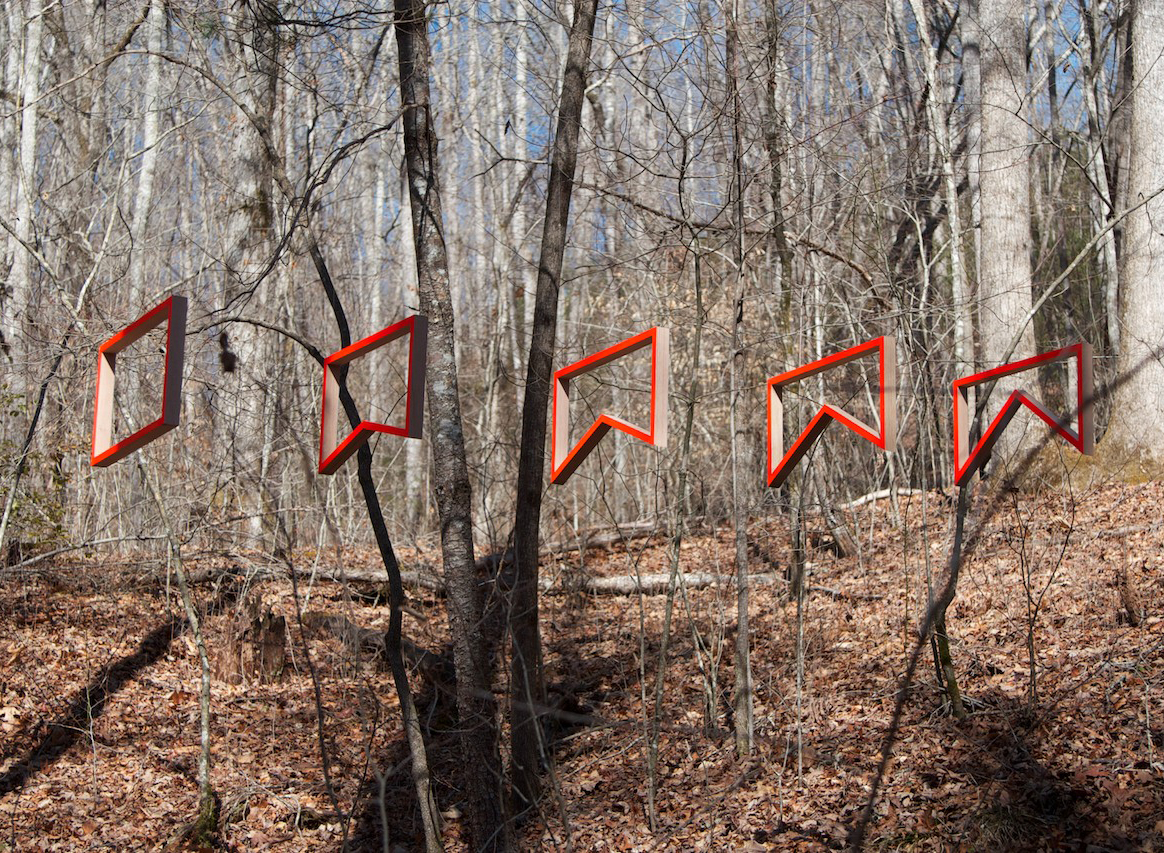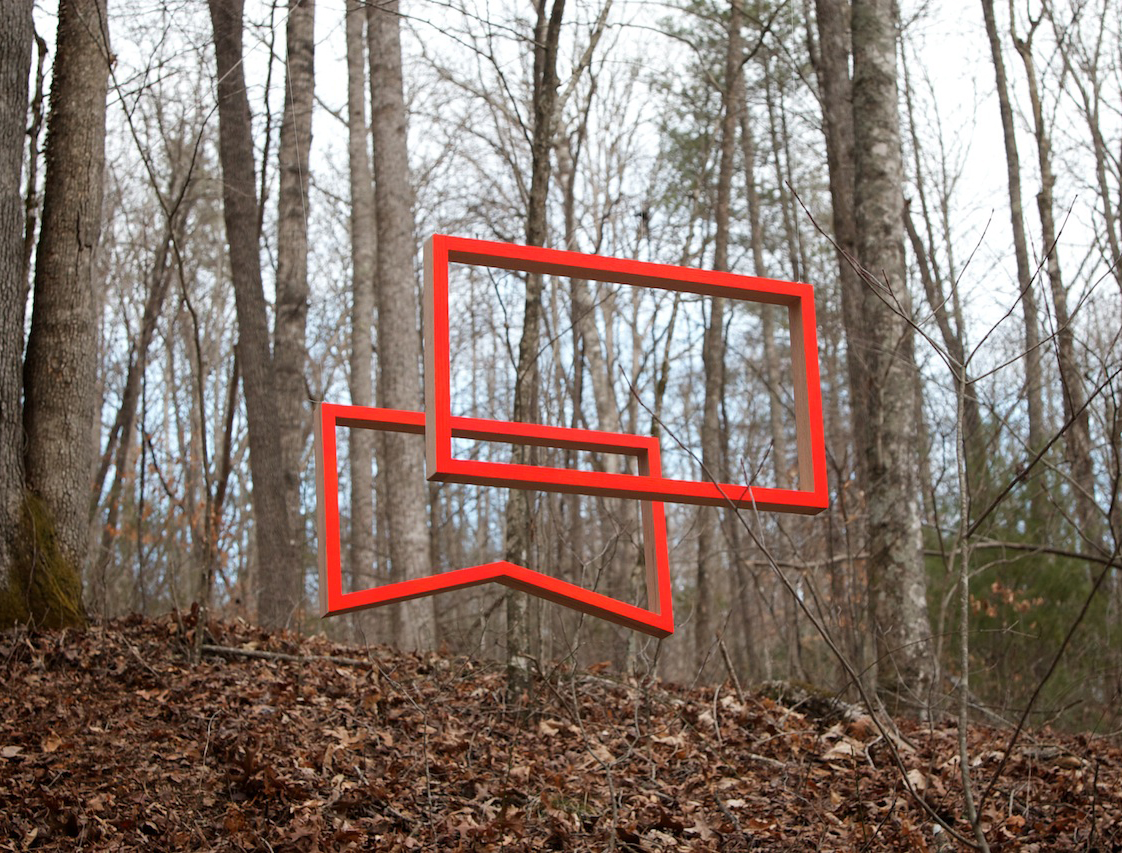 Tell us one thing that's been inspiring you lately and why.
I have been jamming on land art and large scale sculpture. I appreciate the rigor and relentless dedication in creating works that take years of planning and negotiation to make happen. The ability to raise funding and produce such large scale work is awe-inspiring. I can only place things in small environments temporarily. I'm so attracted to the permanence of land-based works. It runs against the grain of the listicle-driven ephemera we face everyday. (Note to self, spend a night at Walter De Maria's lightning field.) Pictured above: Byrd's Transpose 70 project, a temporary installation in the woods of Georgia made from wood and paint.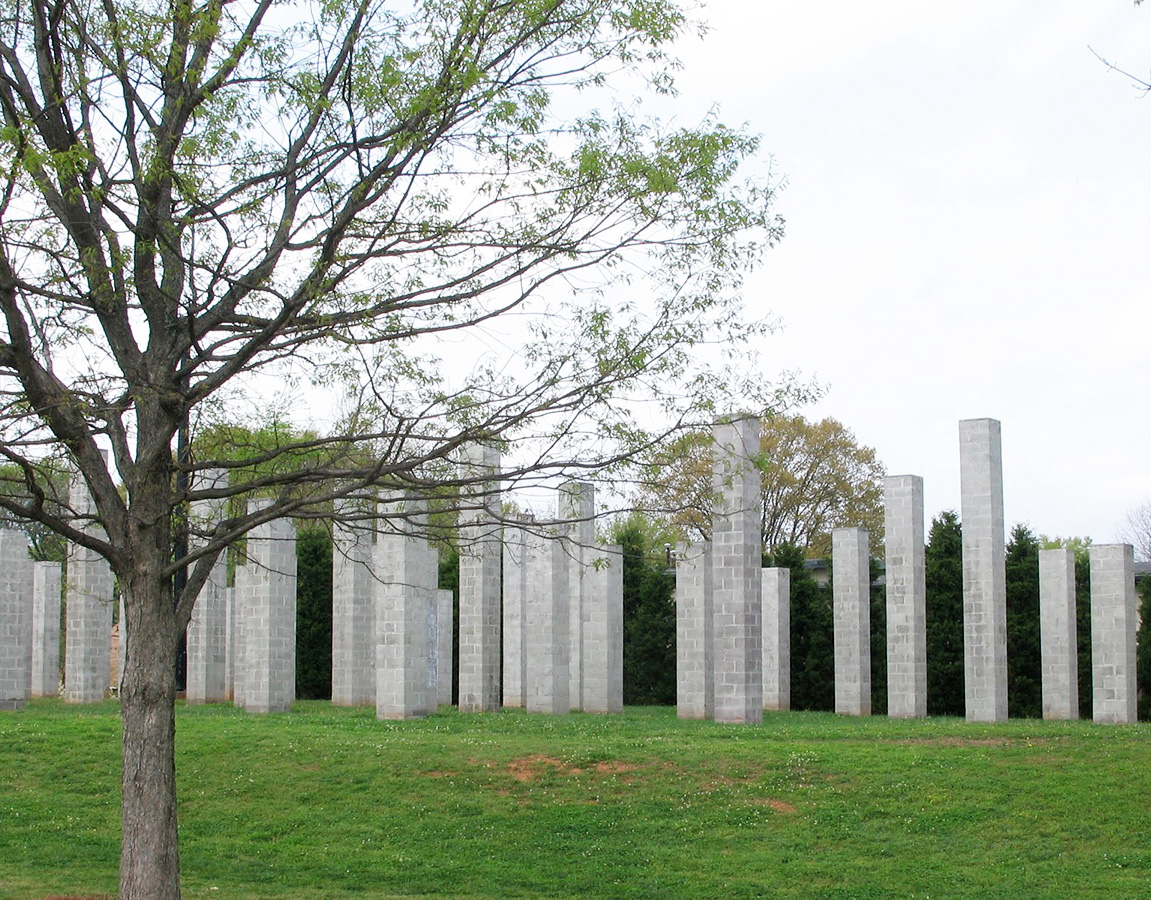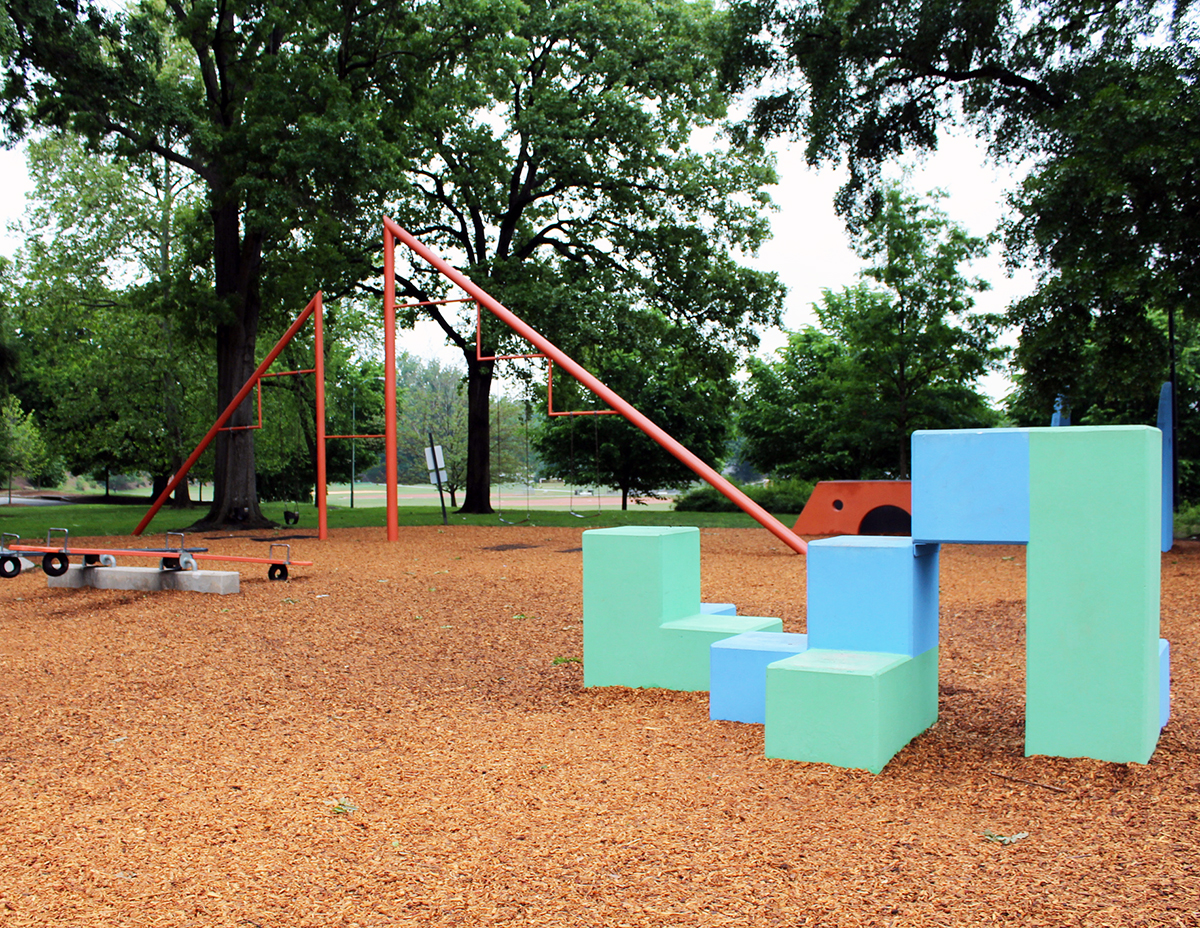 Name your favorite piece of art from the past 10 years, and tell us what you like about it.
I have two favorite art/ design objects. Sol LeWitt's 54 Columns (above, top) and Noguchi's Playscape in Piedmont Park (above, bottom). While not one of LeWitt's more popular works, 54 Columns had a great effect over the years on my perception of art. I came to greatly appreciate its literalness, its thing-ness. The Noguchi Playscape is wonderful collection of minimal sculptural forms. I like Noguchi's thoughts around the "sculpture of spaces," in making participatory works of art. I use to take my kids here all the time. It's a gem in the city where we lived for many years.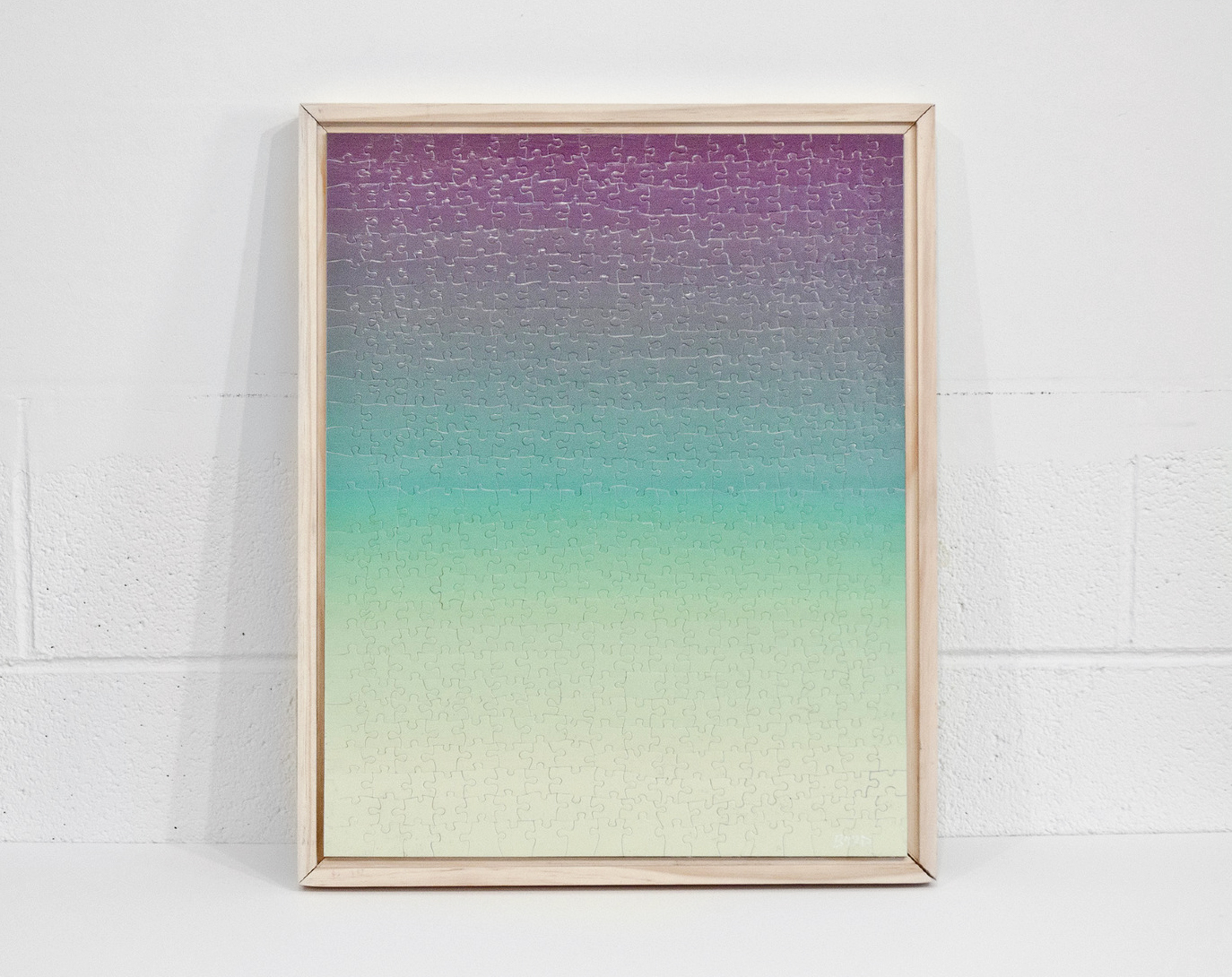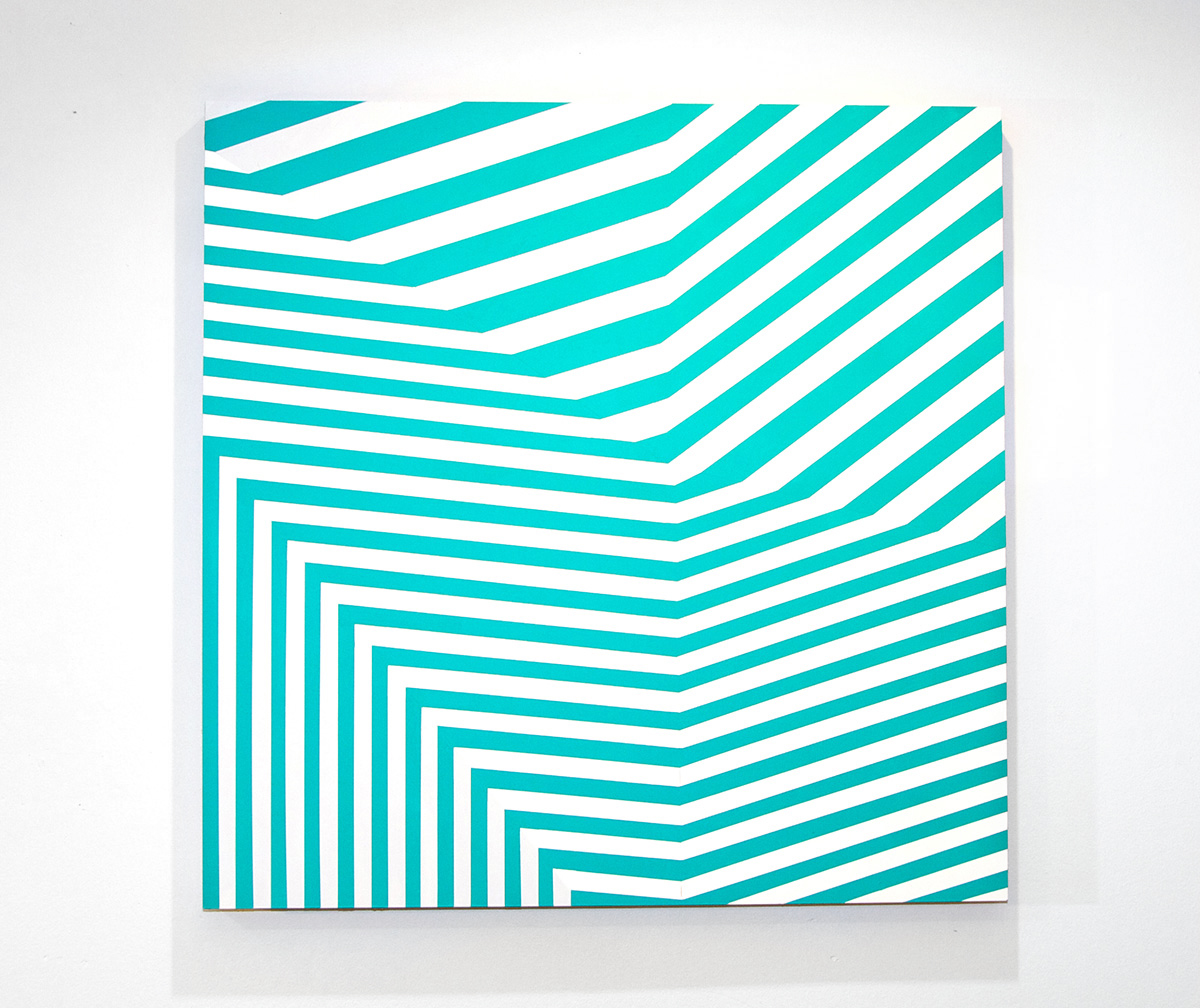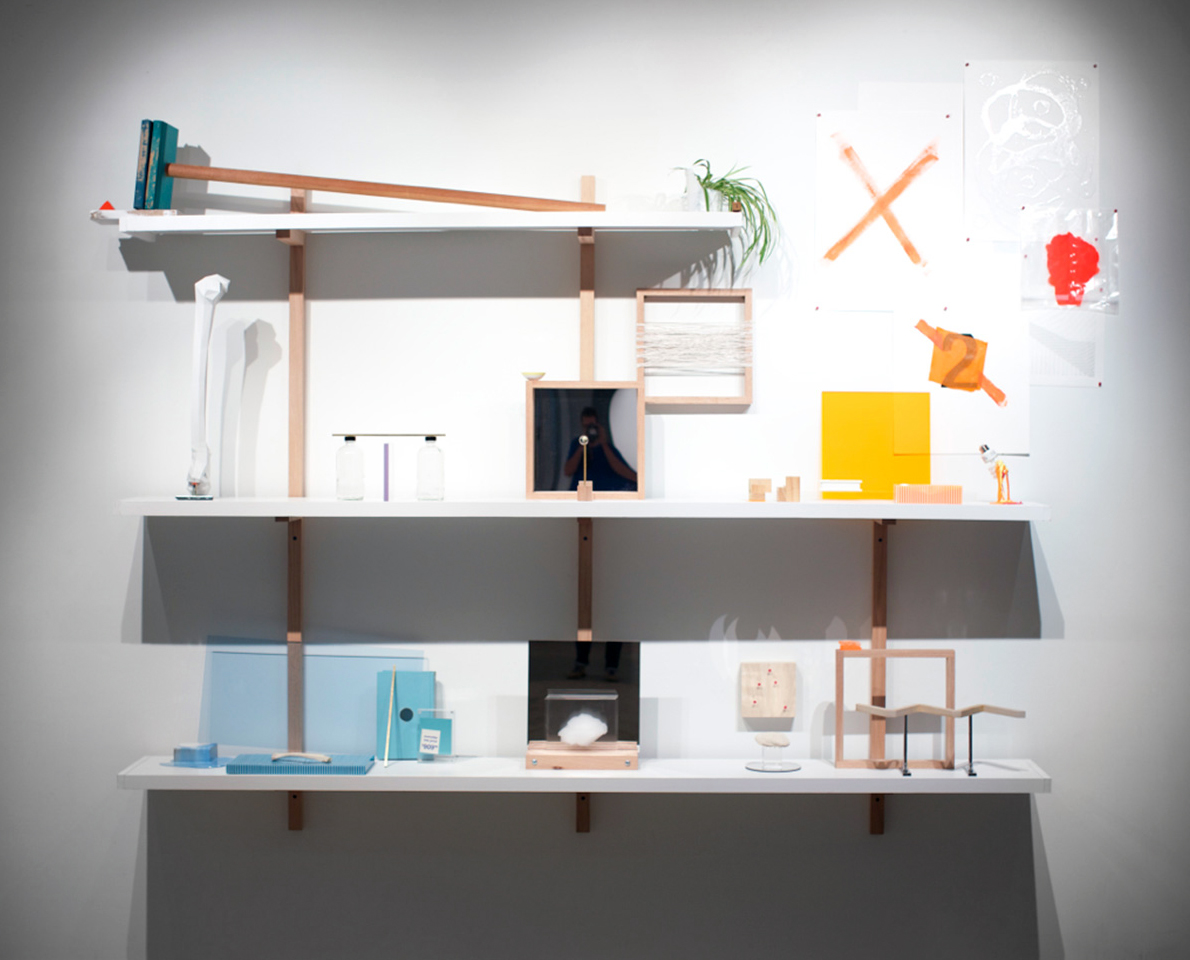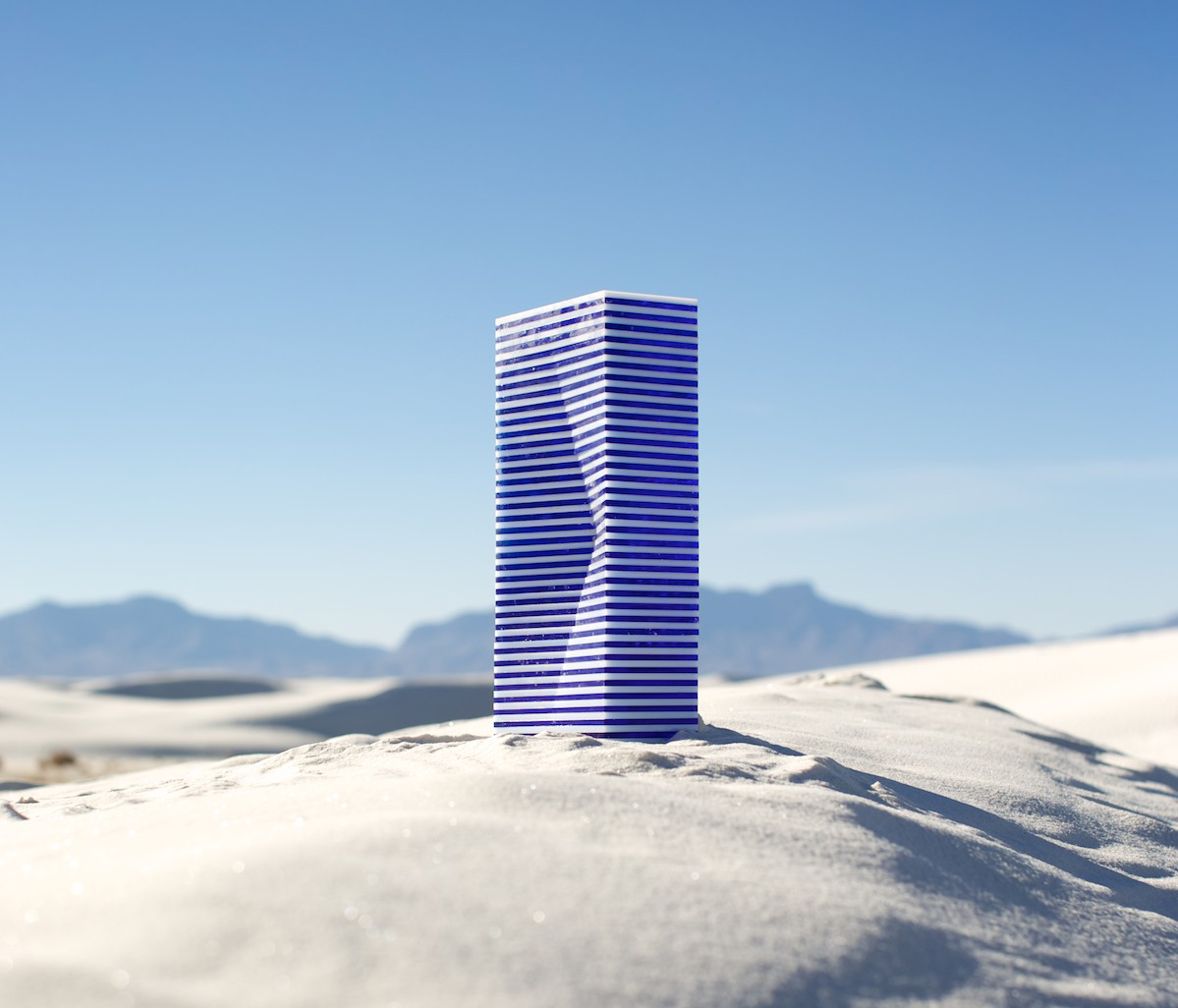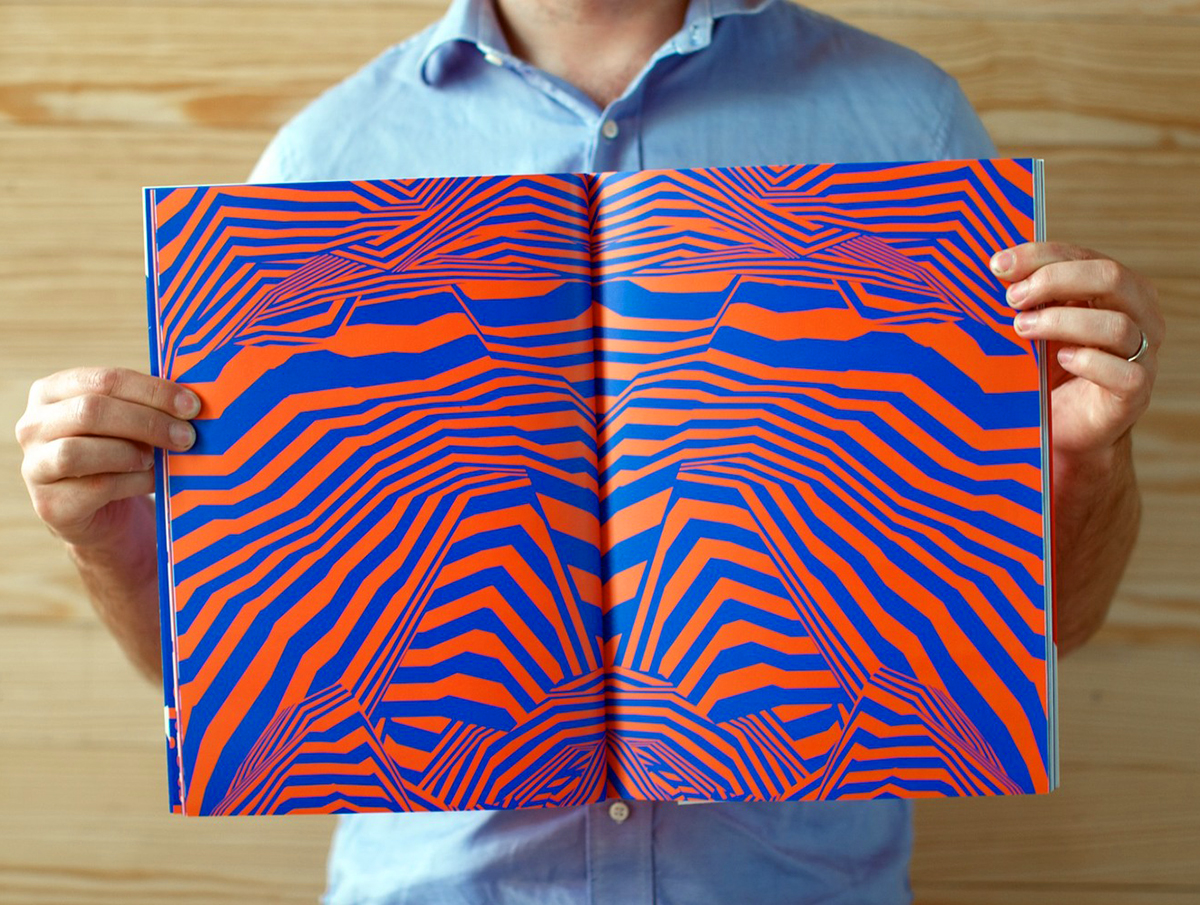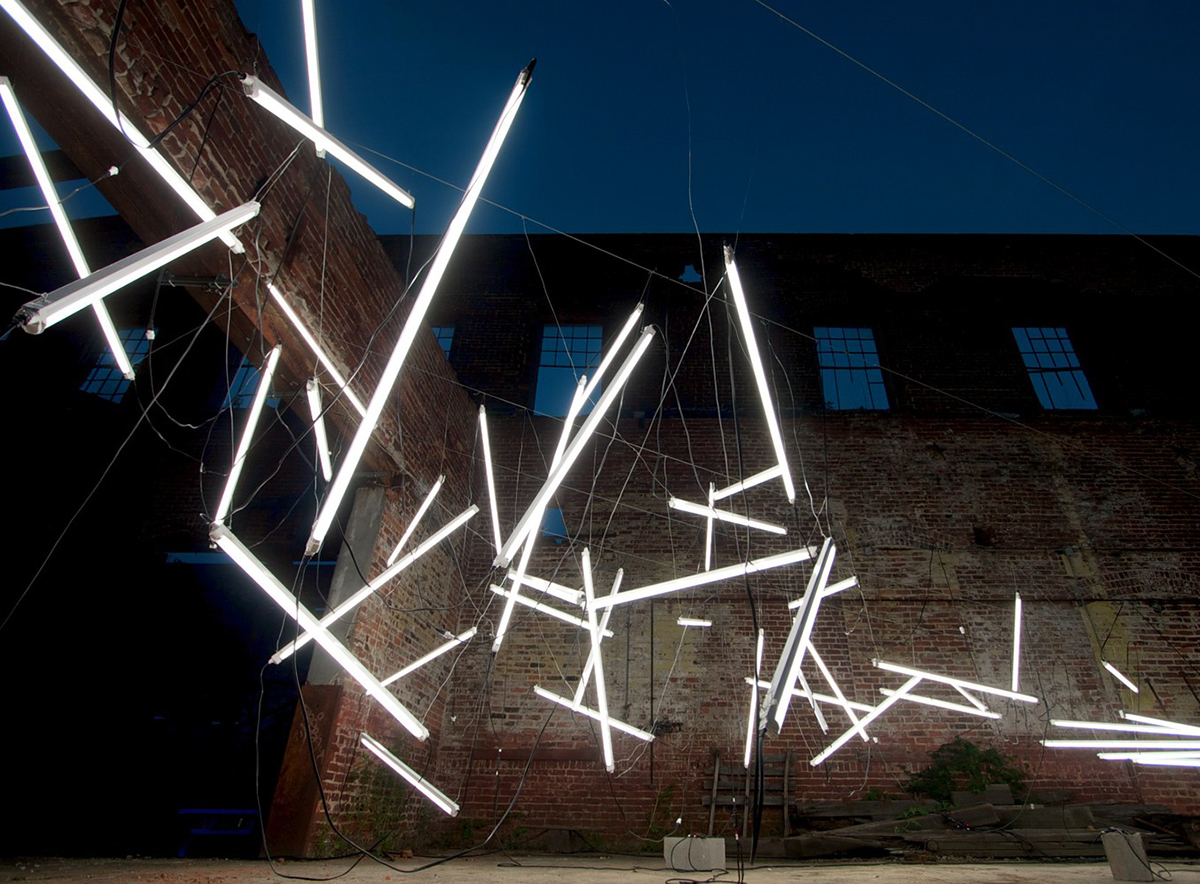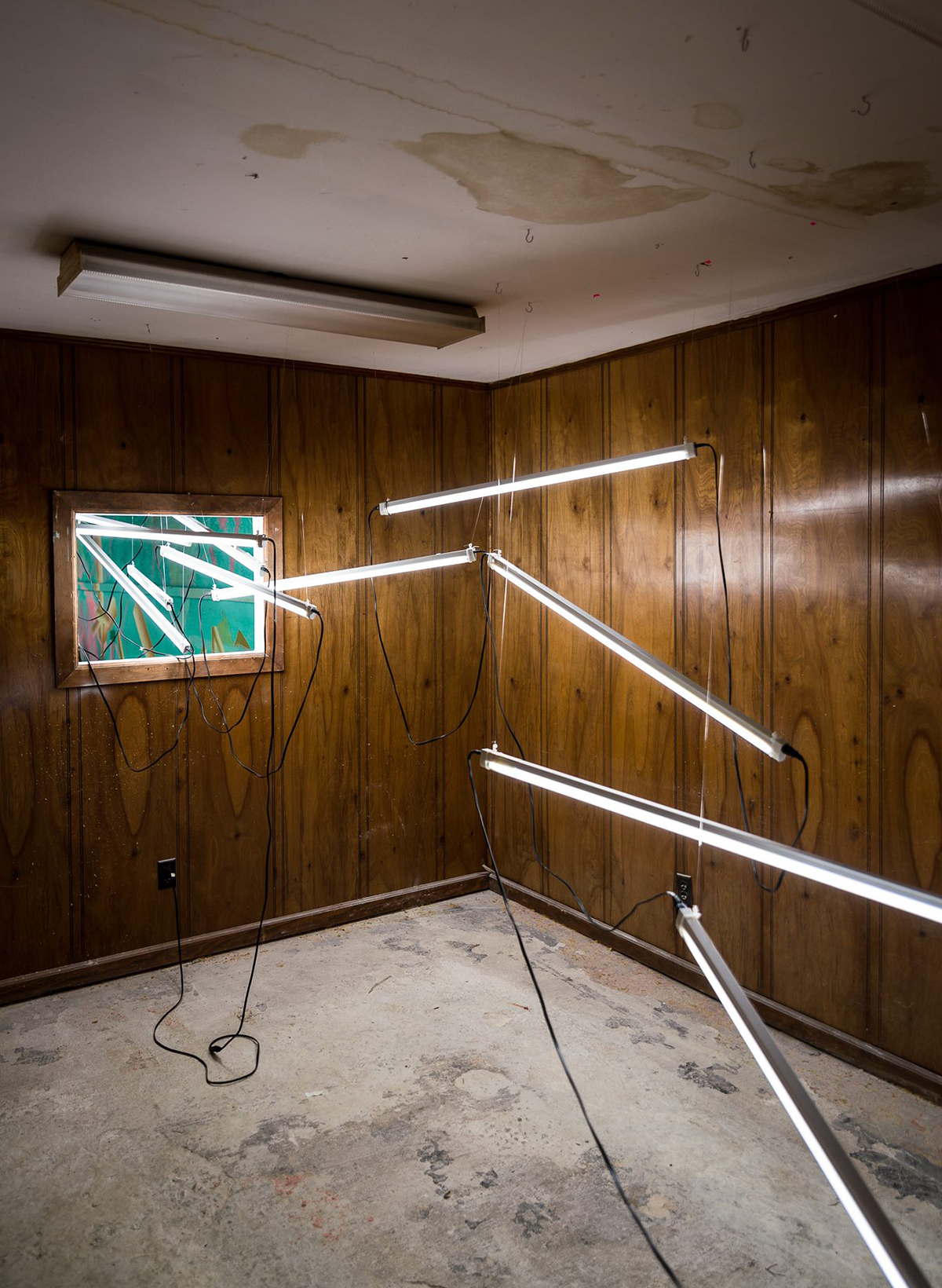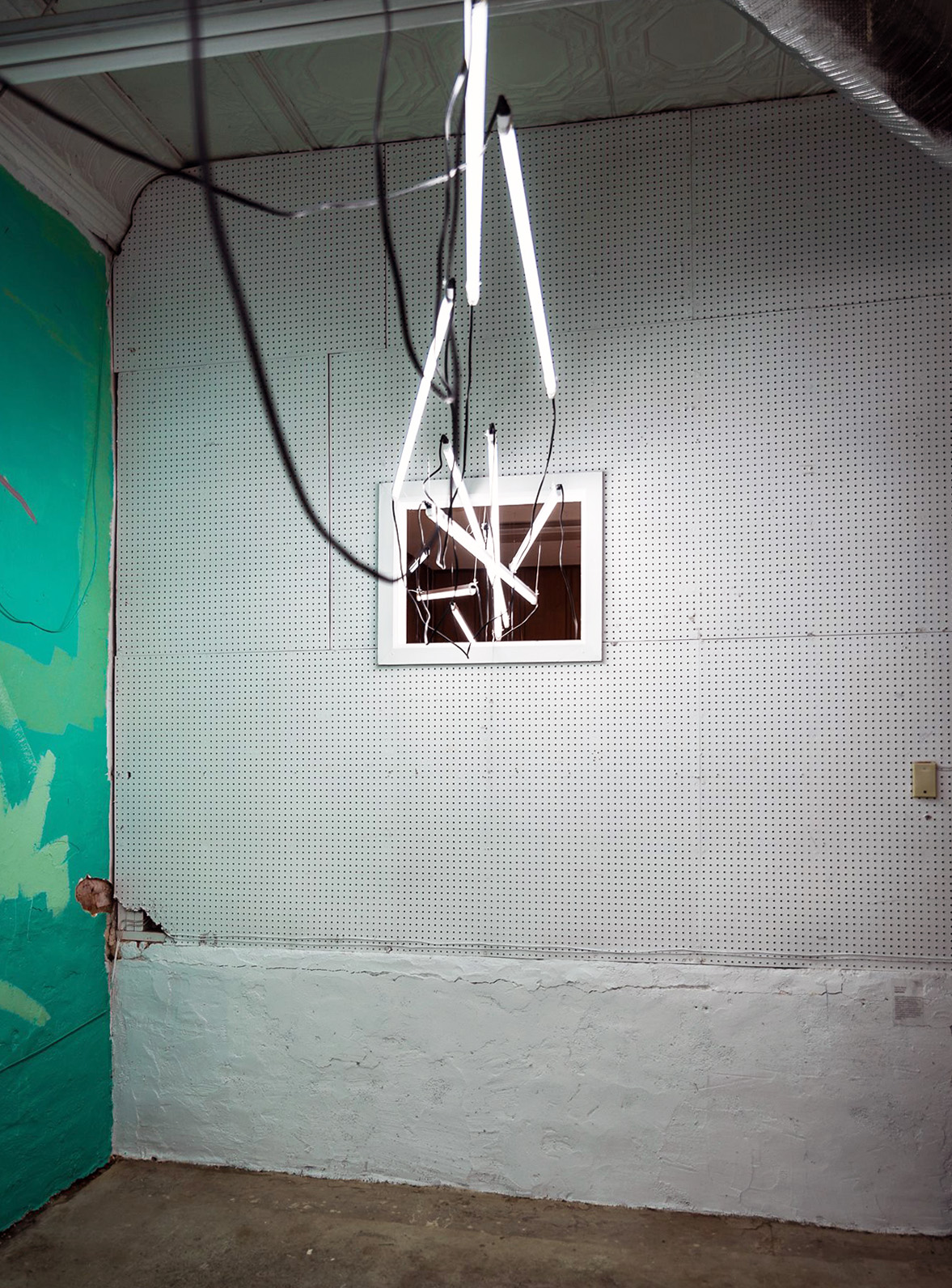 This post is part of a series sponsored by Dolby. Like everything at Sight Unseen, our partner content is curated to make sure it's of the utmost relevance to our readers.