05.06.16
4 Art and Design Shows You Should See This Weekend
Some of us are currently having the busiest week of our year, juggling two major shows at once. But for all our readers whose schedules are slightly more forgiving at the moment, we envy you, because there's some excellent art and design to be seen out there this weekend, and not just at Frieze or Collective Design. Here's a quick roundup of four gallery shows in New York and Los Angeles worth trekking to in the next three days.
1. Alicja Kwade at 303 Gallery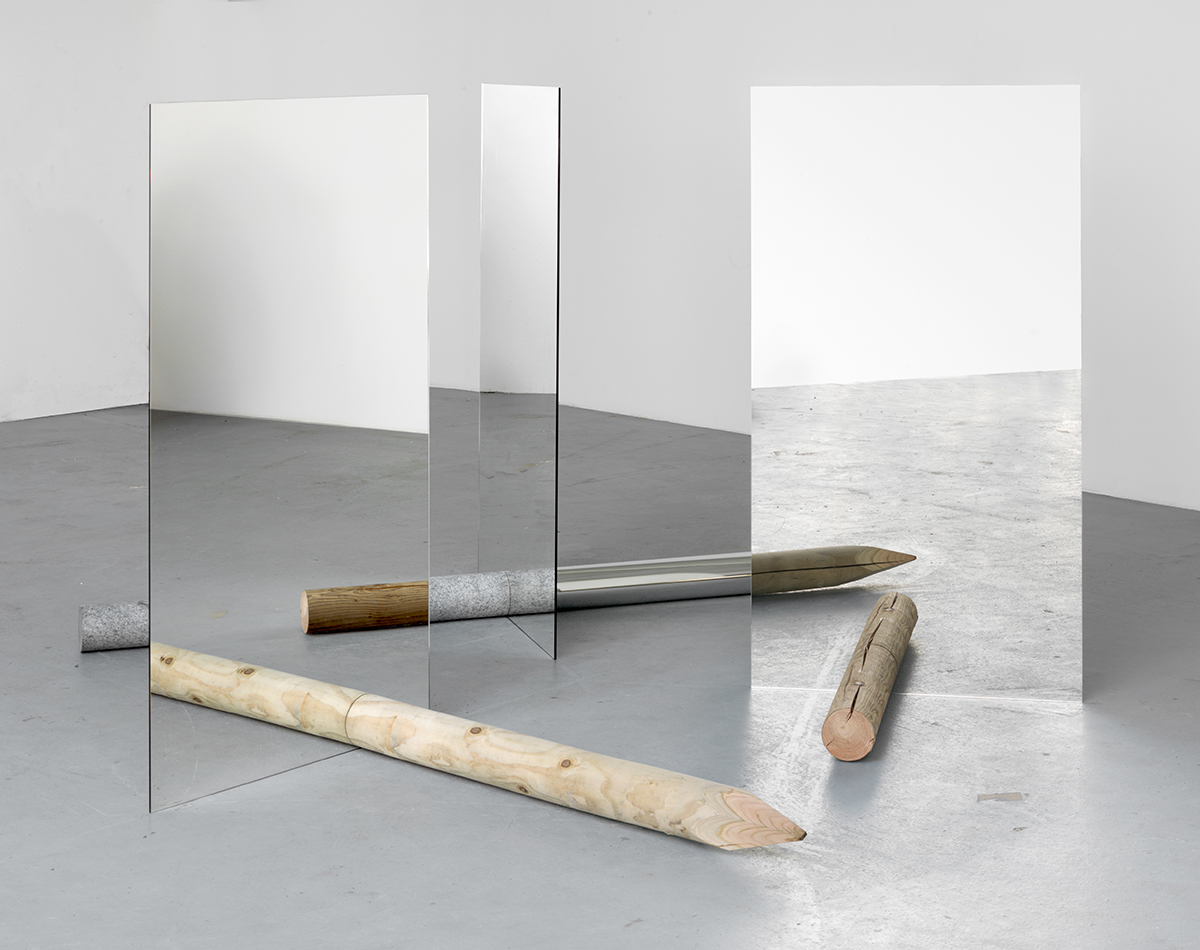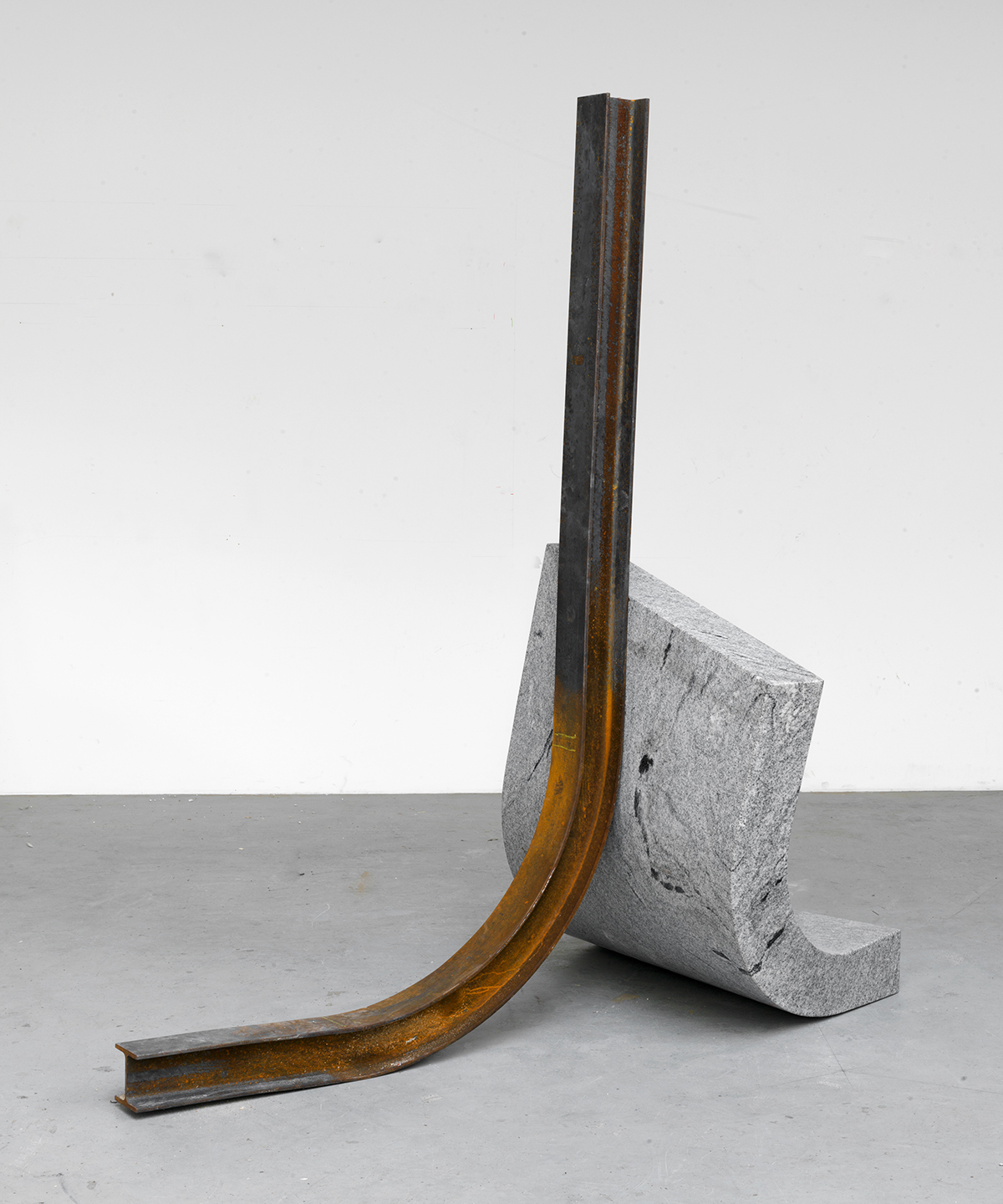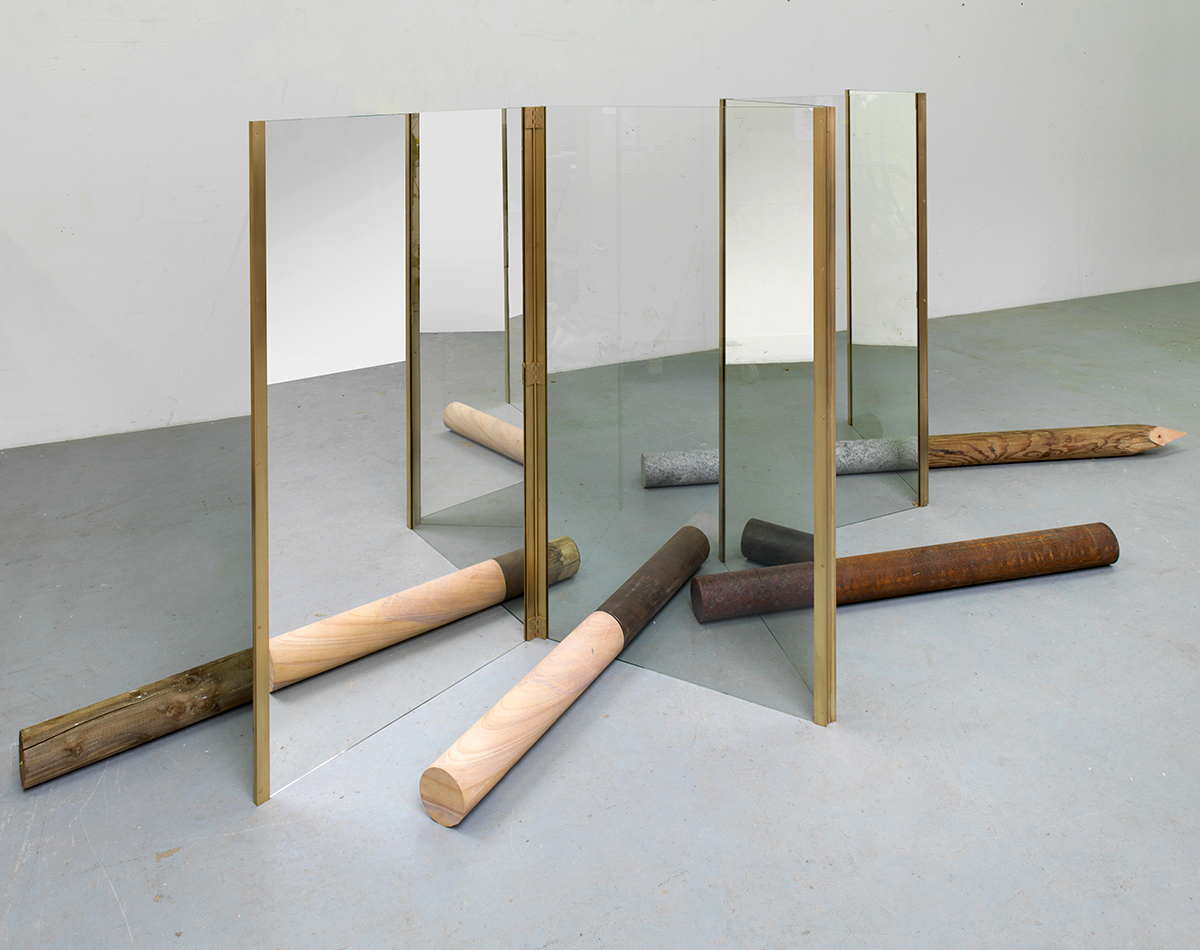 Alicja Kwade is one of our favorite artists, and tomorrow the Berlin-based mixed-media sculptor will inaugurate a new 12,000 square-foot space for 303 Gallery in Chelsea with her solo show I Rise Again, Changed but the Same. She'll exhibit a series of visually confounding sculptures she calls "paravents," "works that cut and redouble space in combination with sculptural components."
2. Andrea Branzi at Friedman Benda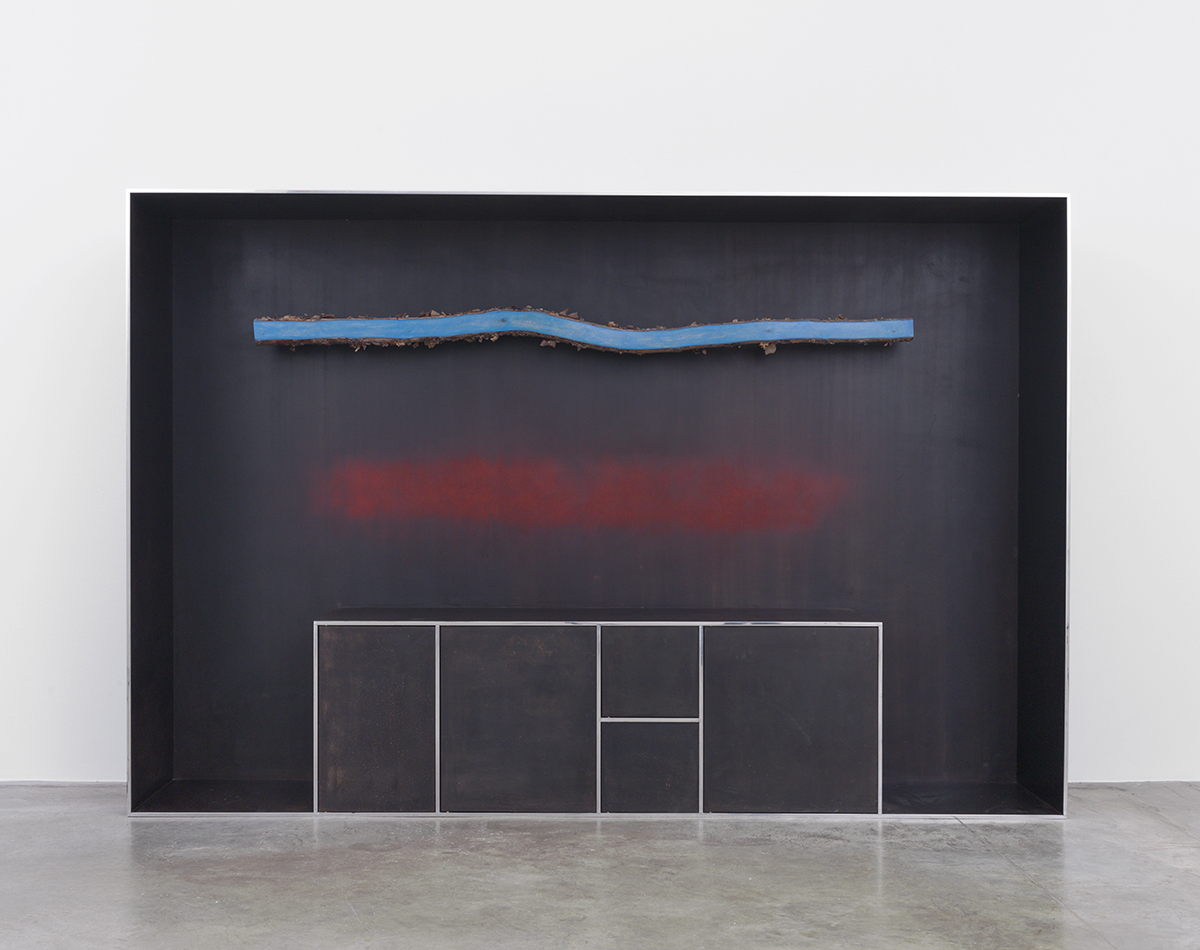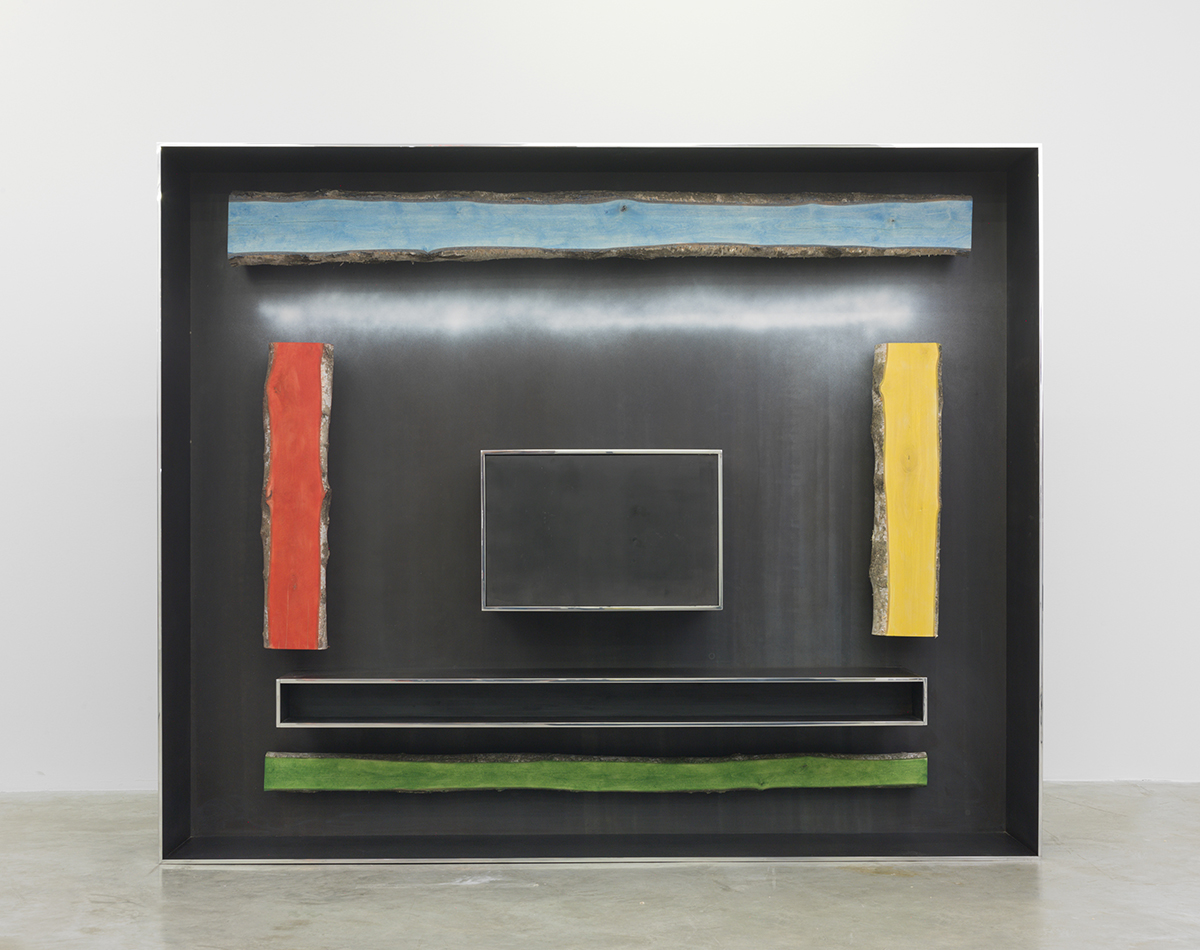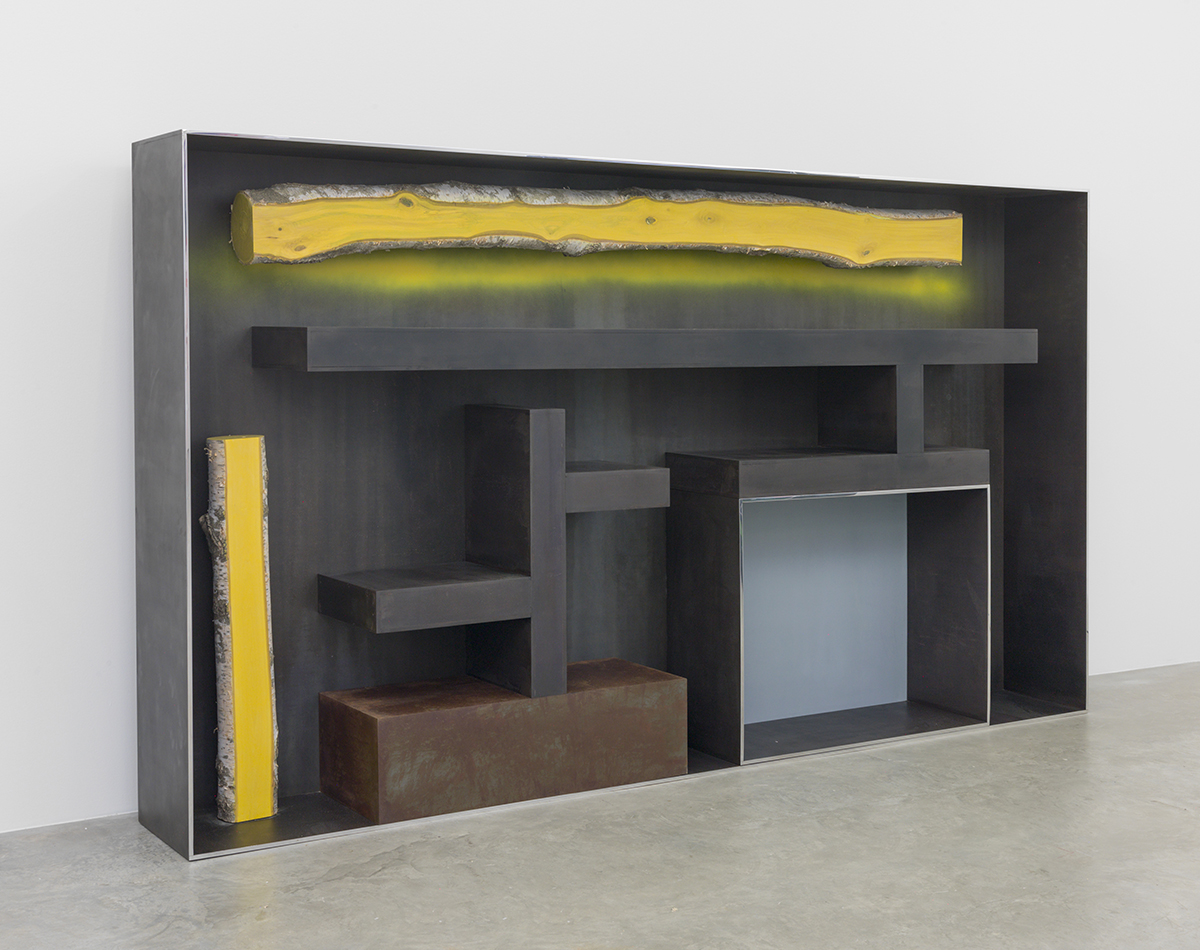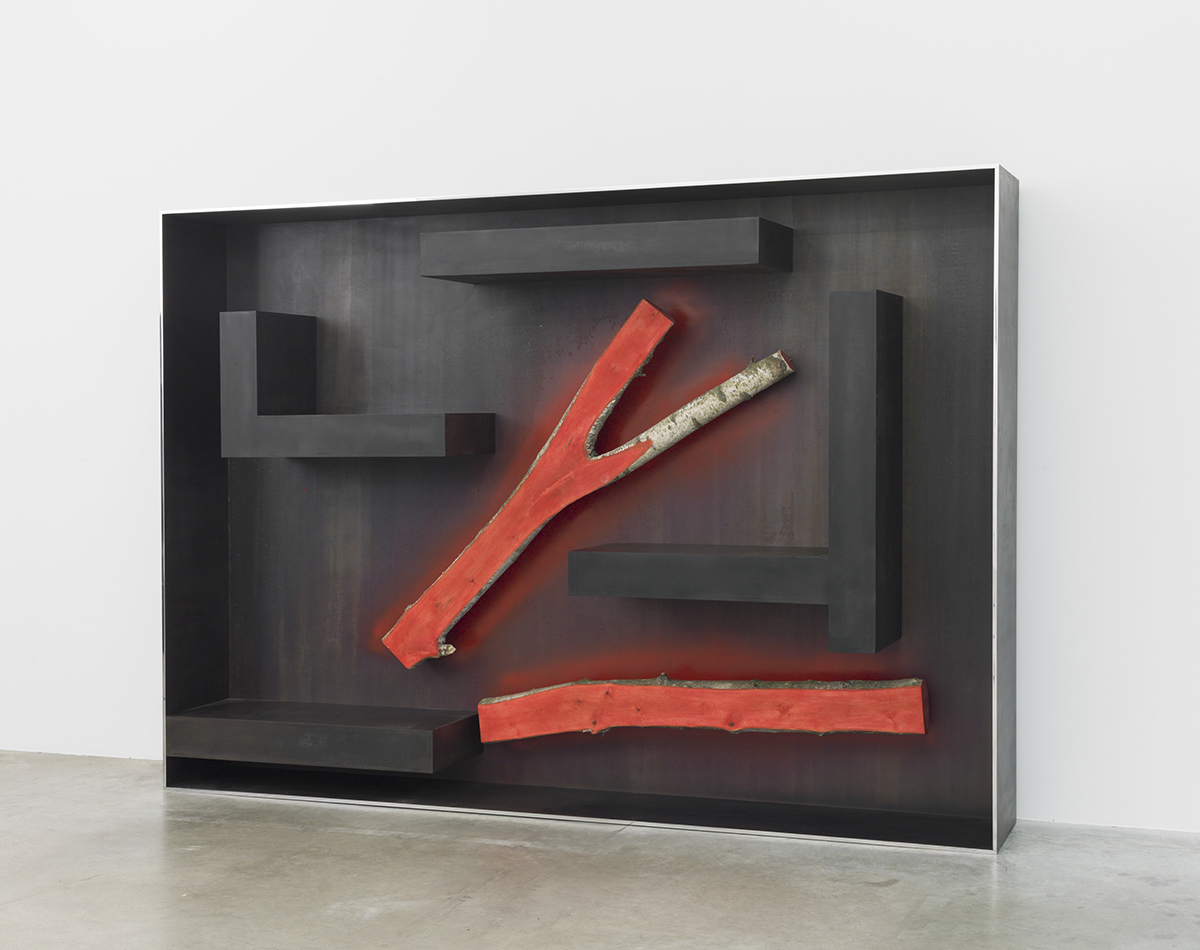 You may have spotted one of Andrea Branzi's Plank dioramas at Frieze this week, but all five of them, created over the past couple of years, are on view now at Friedman Benda in Chelsea as part of the Archizoom and Memphis group alum's second New York solo show ever. "This joining of manmade and natural materials, of the gestural and the methodical, is an ongoing exploration in Branzi's work that dates back to his Animali Domestici series in the 1980s," says the gallery. "Animali Domestici was the first time that Branzi started including raw trees into his work, a detail that we see included in the Plank series. Branzi intends the cabinets to be used as vessels filled with personal objects from daily life." Friedman Benda also currently has a great show up of works by Adam Silverman, so it's double the fun.
3. Kasper Bosmans at Marc Foxx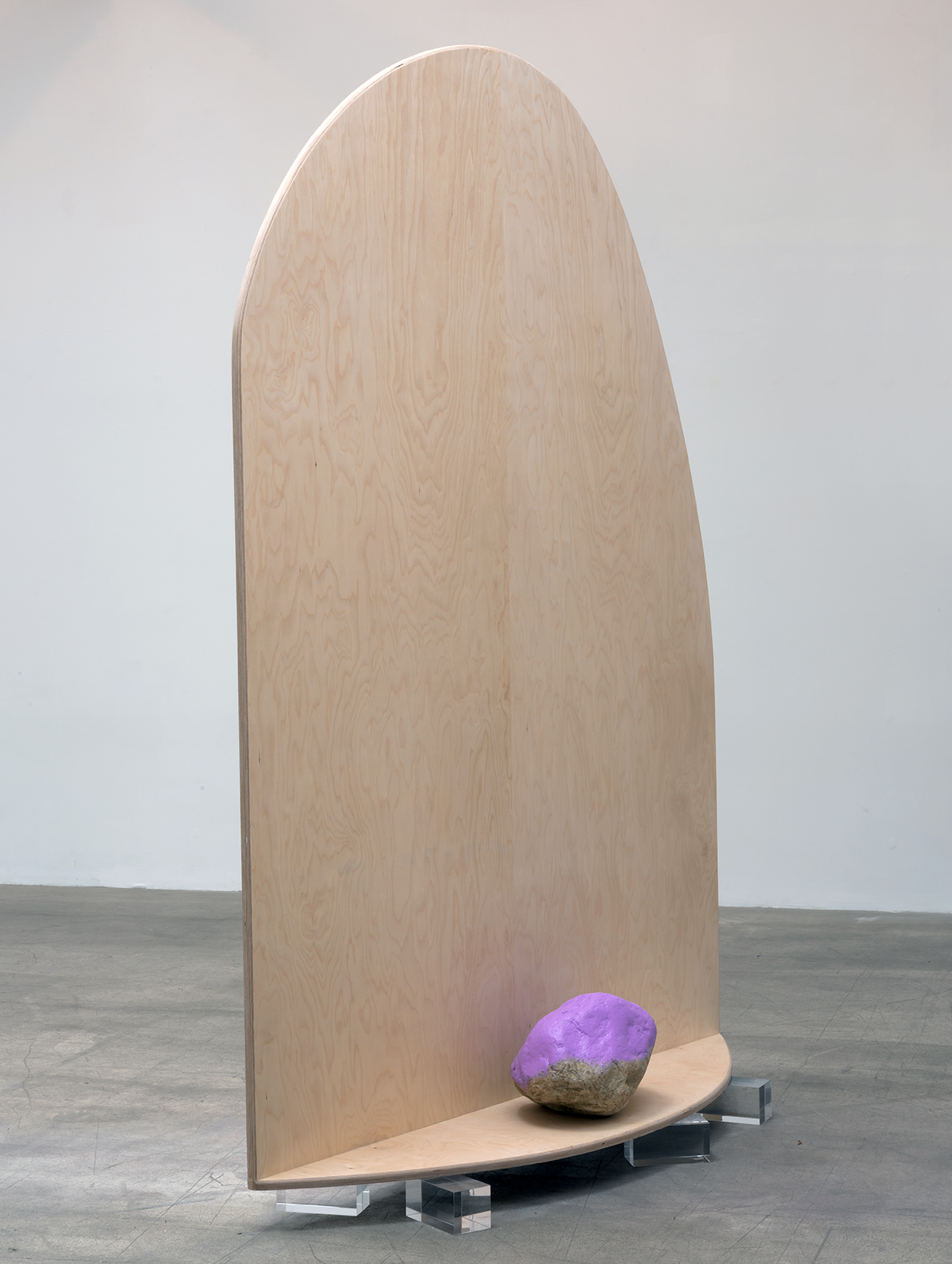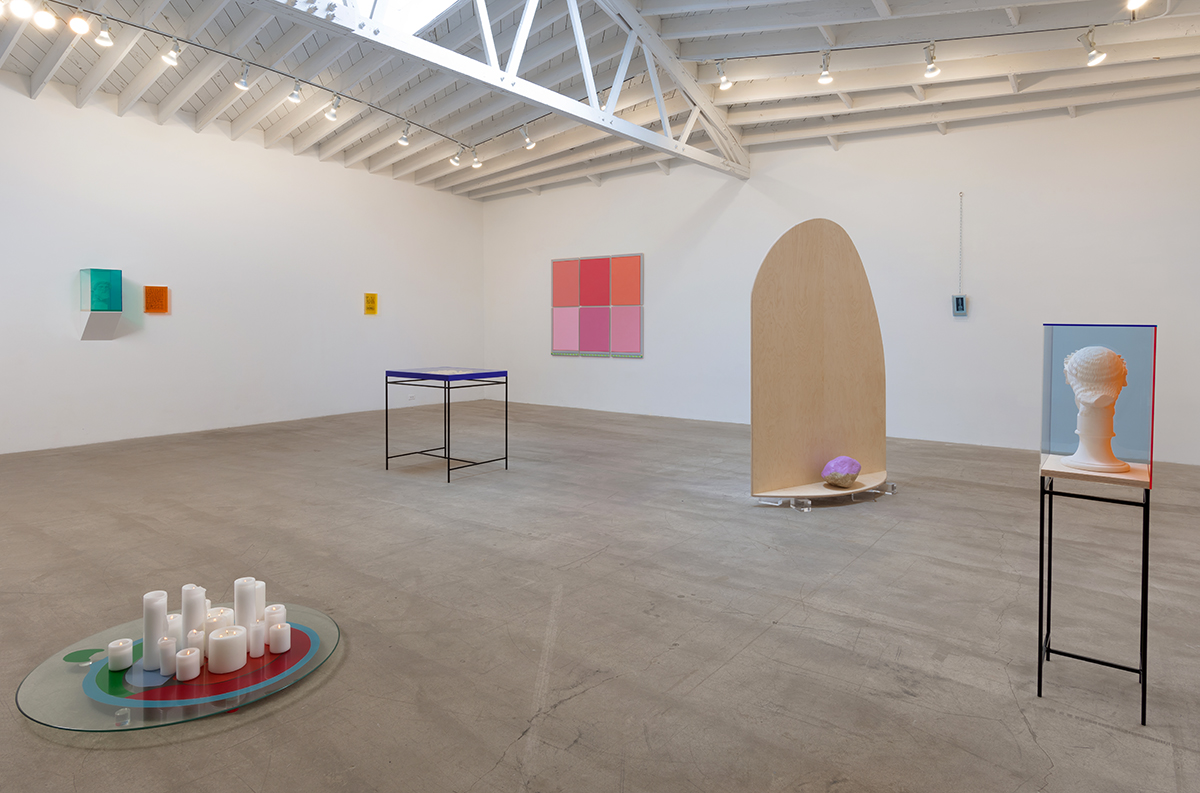 Slightly further afield is this playful installation at Los Angeles gallery Marc Foxx, a solo show by the 26-year-old Brussels-based artist Kasper Bosmans. There's a great, freewheeling explanation having to do with ancient Roman words and decorative aesthetics that ties all the pieces together on the gallery's website — we won't even attempt to summarize it here.
4. Huy Bui at Patrick Parrish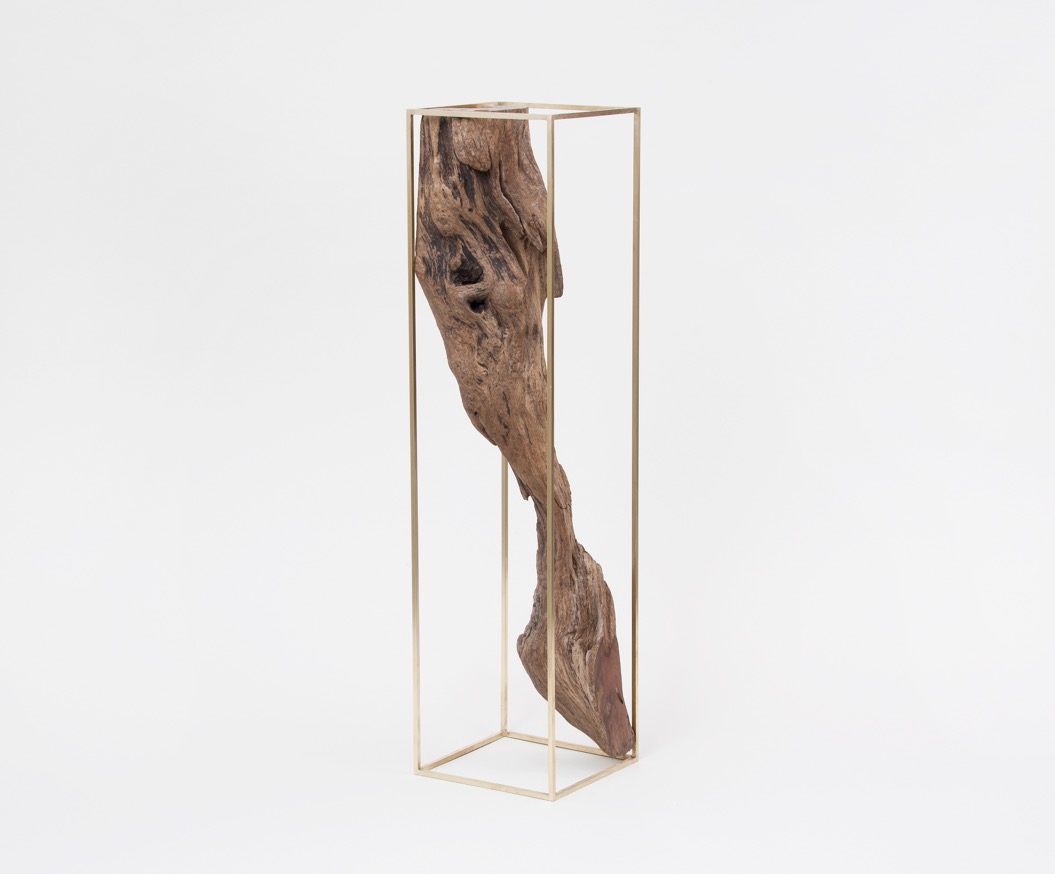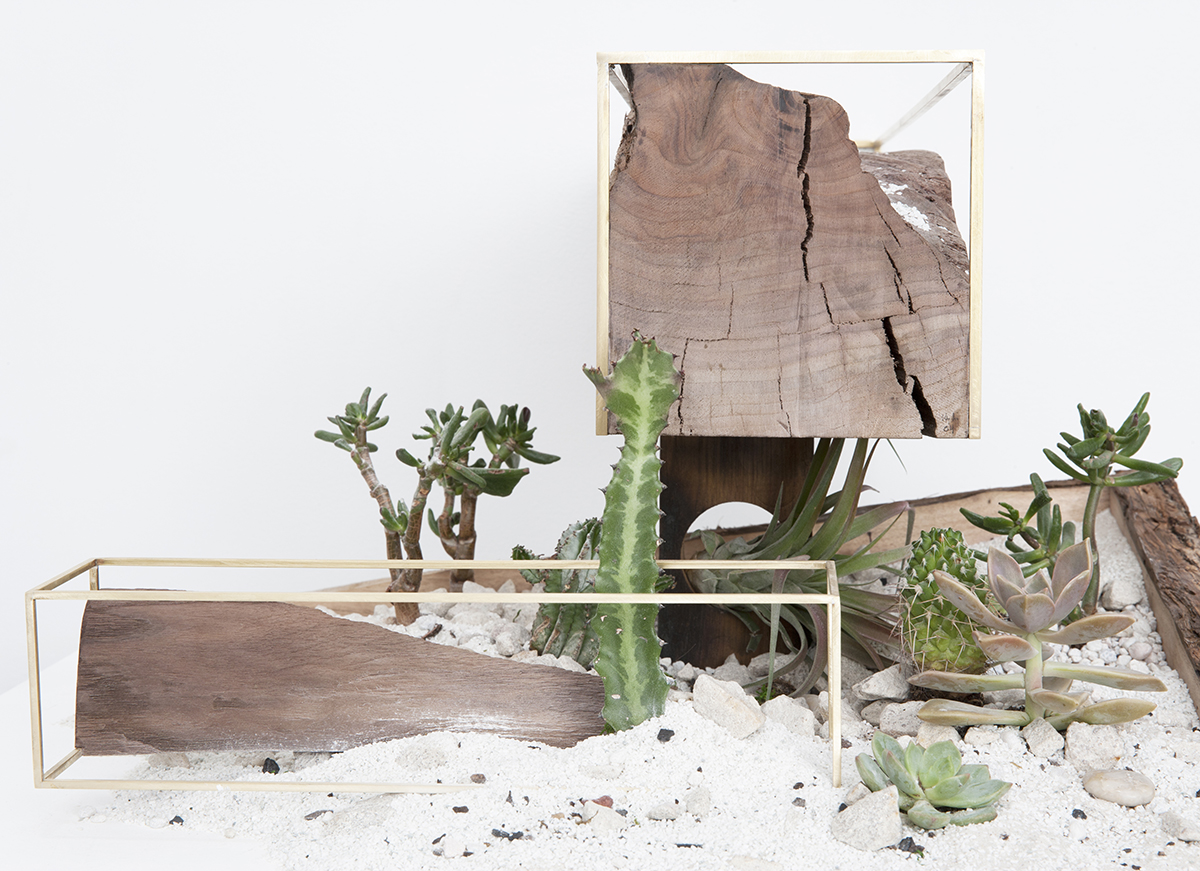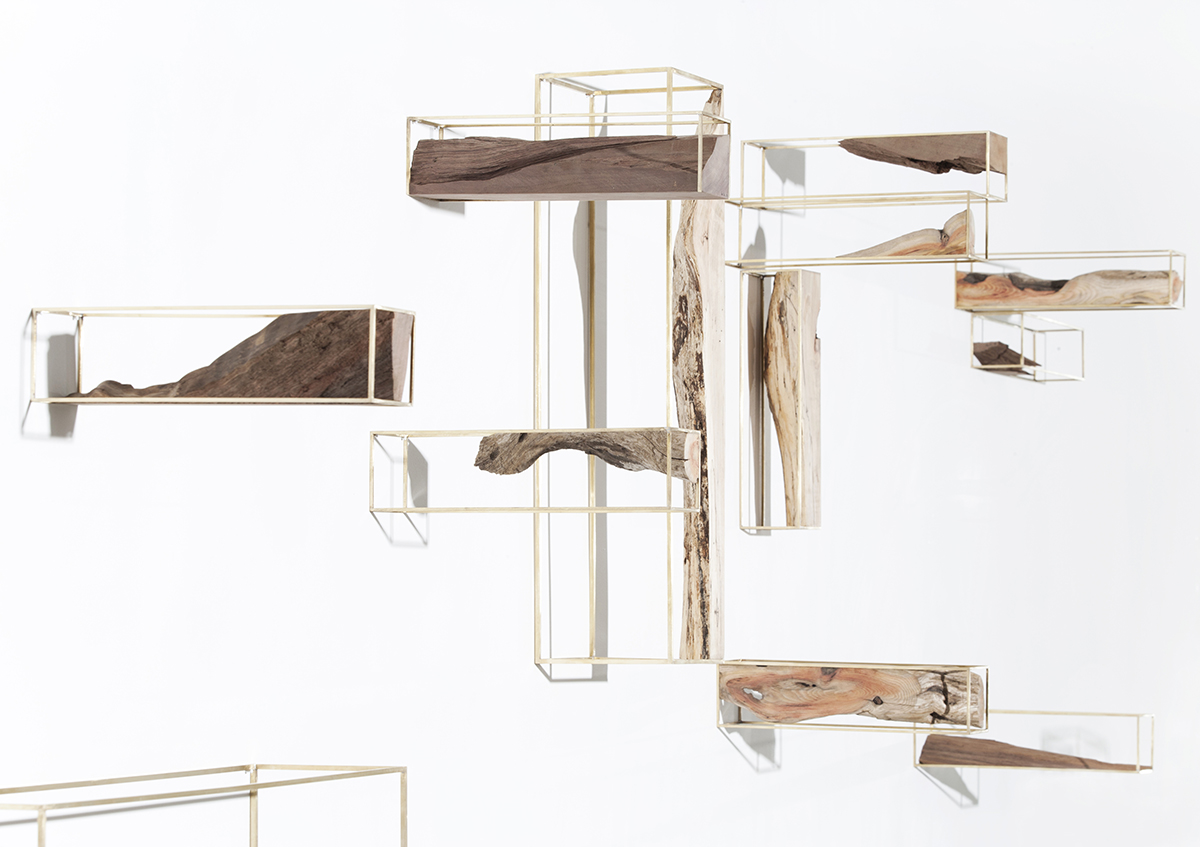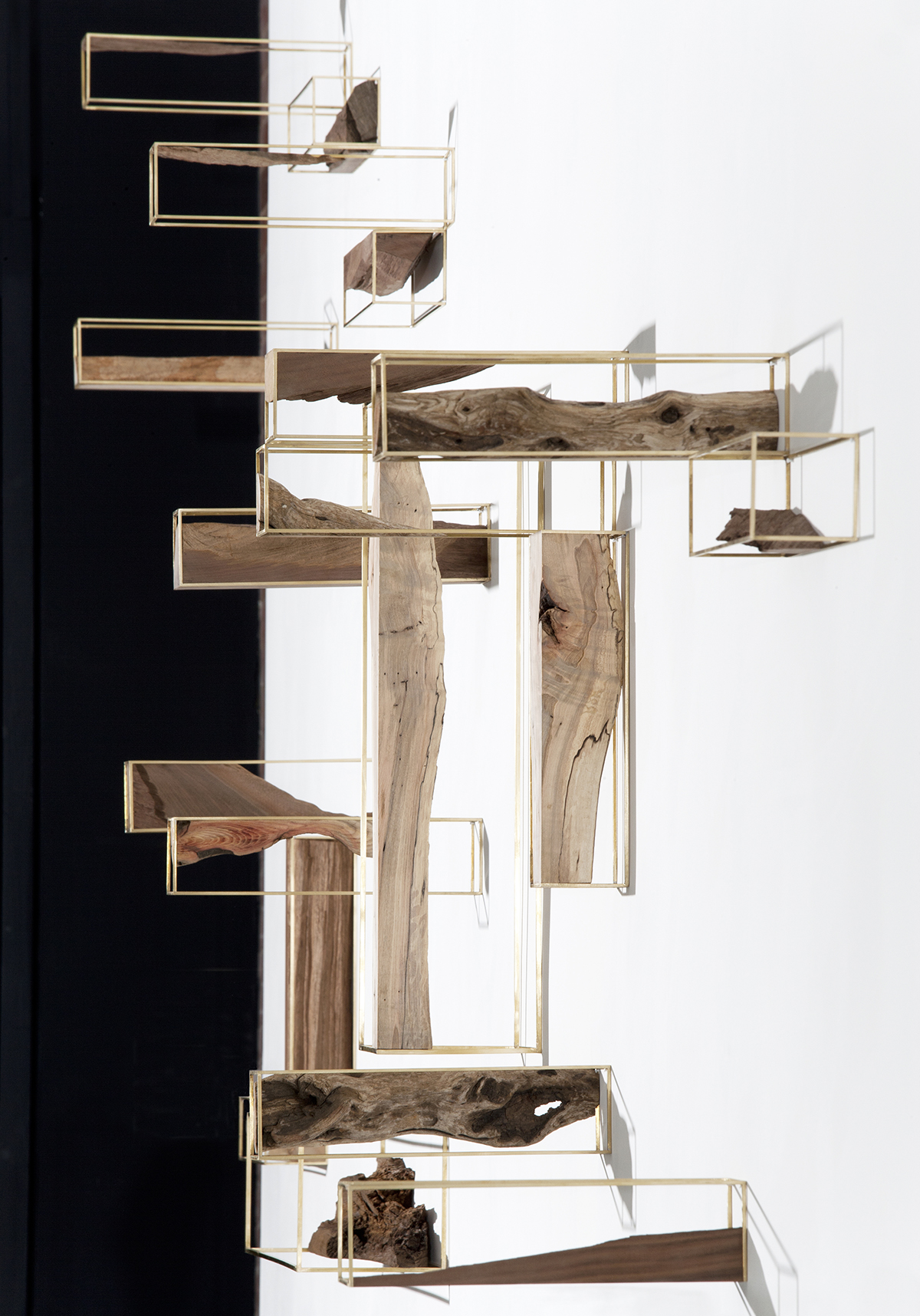 Last but absolutely not least is the first solo gallery show of Huy Bui, up at Patrick Parrish through Monday, called Geological Frame. Bui is the designer behind Plant in City, and a mainstay of past Sight Unseen OFFSITE shows, but he's abstracted his pieces and elevated them for this exhibition, which features "a series of geometric sculptures framed with brass and infilled with wood mass that reveal a landscape of varying topography," says the gallery. "These objects can be arranged or stacked to form other objects. Geological Frame continues Bui's ongoing exploration of the relationship between nature and design."