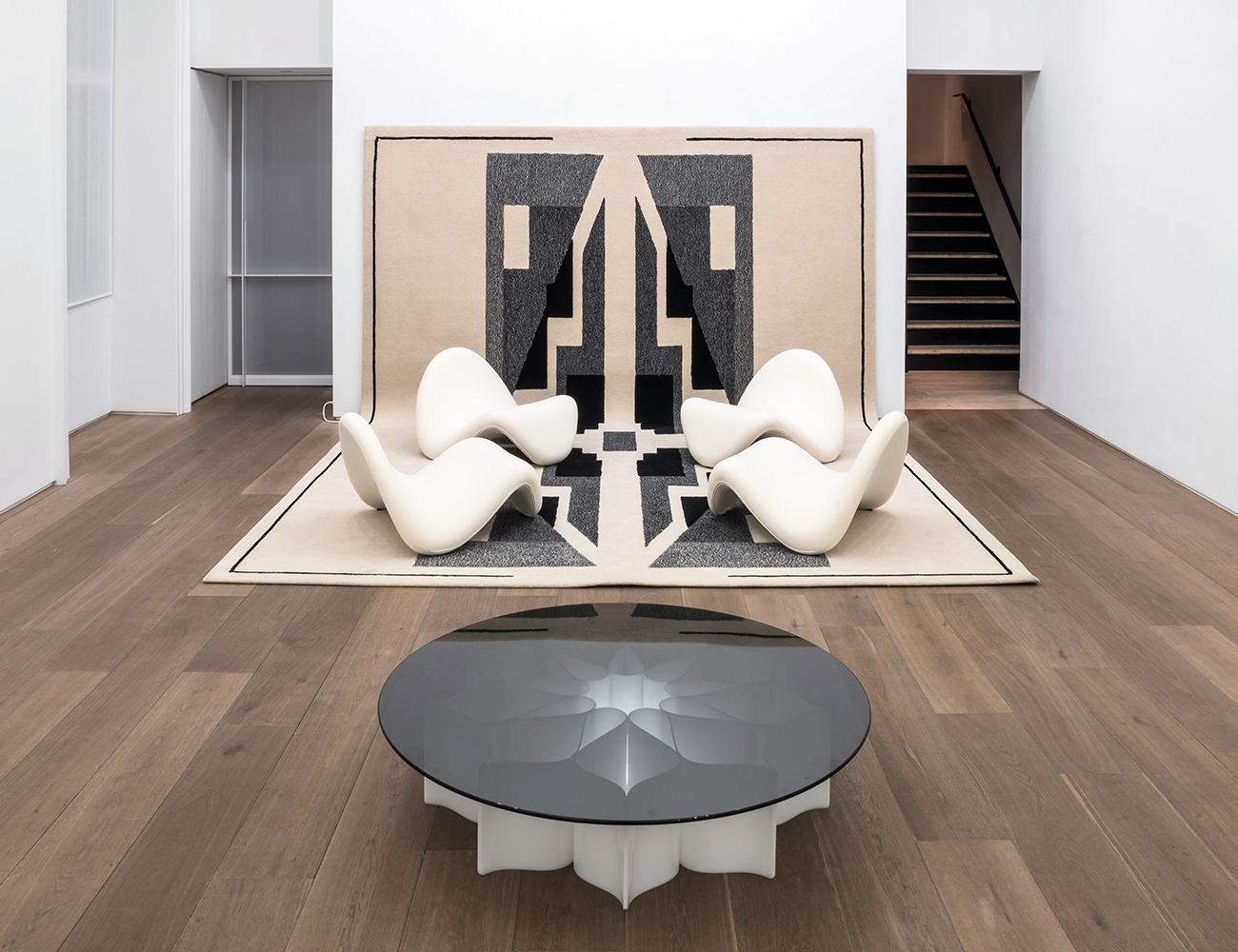 A weekly Saturday recap to share with you our favorite links, discoveries, exhibitions, and more from the past seven days. This week: new love for an old Cini Boeri chair, one of the best oversized planters we've seen, and a great show of rare originals by Pierre Paulin on view in New York City, pictured above.
Exhibitions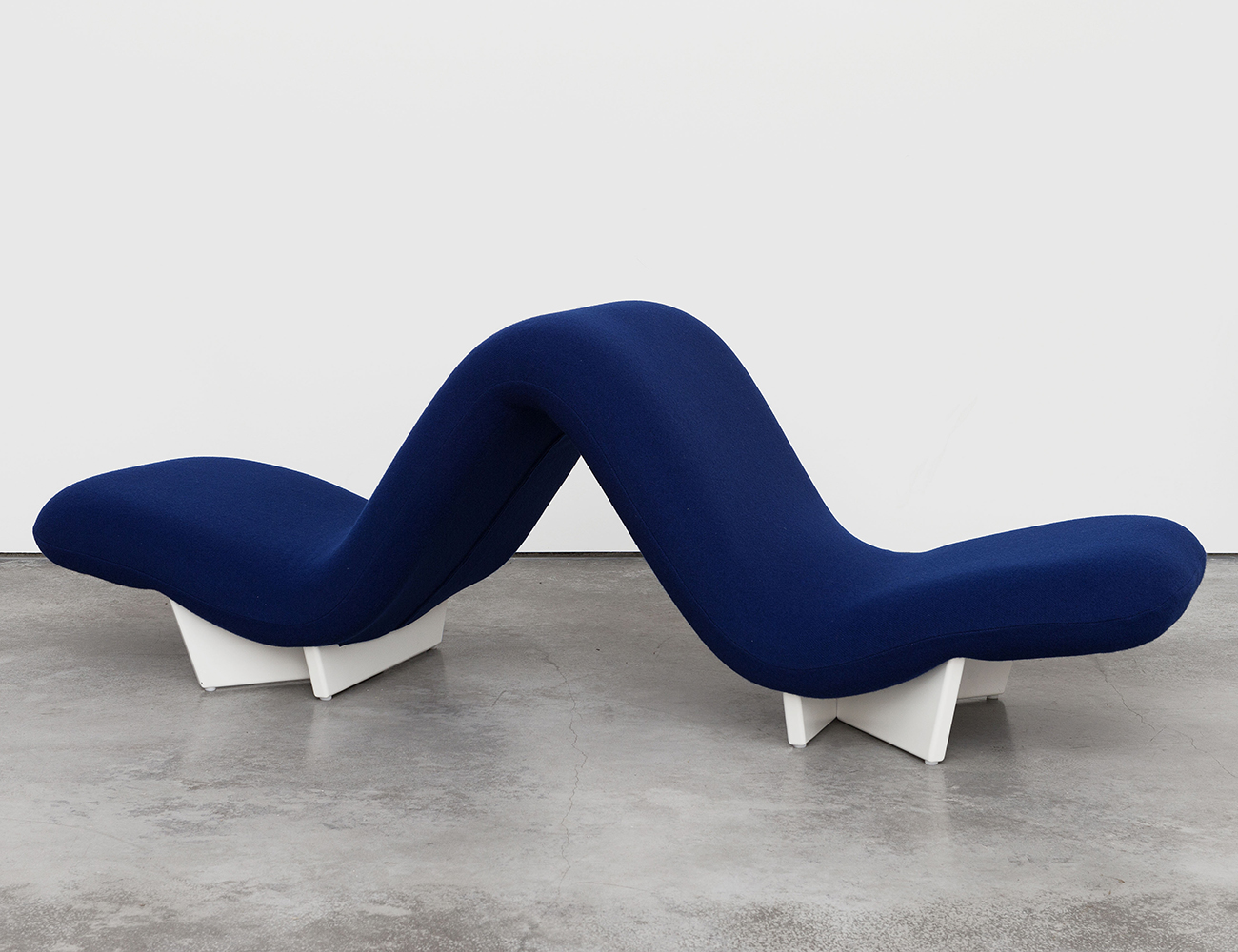 This week marked the opening of a fun exhibition of Pierre Paulin's rare self-produced, limited-edition designs at Galerie Perrotin in New York, an extension of a show the gallery hosted in Paris last fall. Among the pieces on view are the Dos à Dos sofa above, from 1968, and a pair of graphic rugs Paulin designed in the 1980s (one of them pictured in the image at the top of this post). Both photos courtesy of Paulin, Paulin, Paulin and Galerie Perrotin.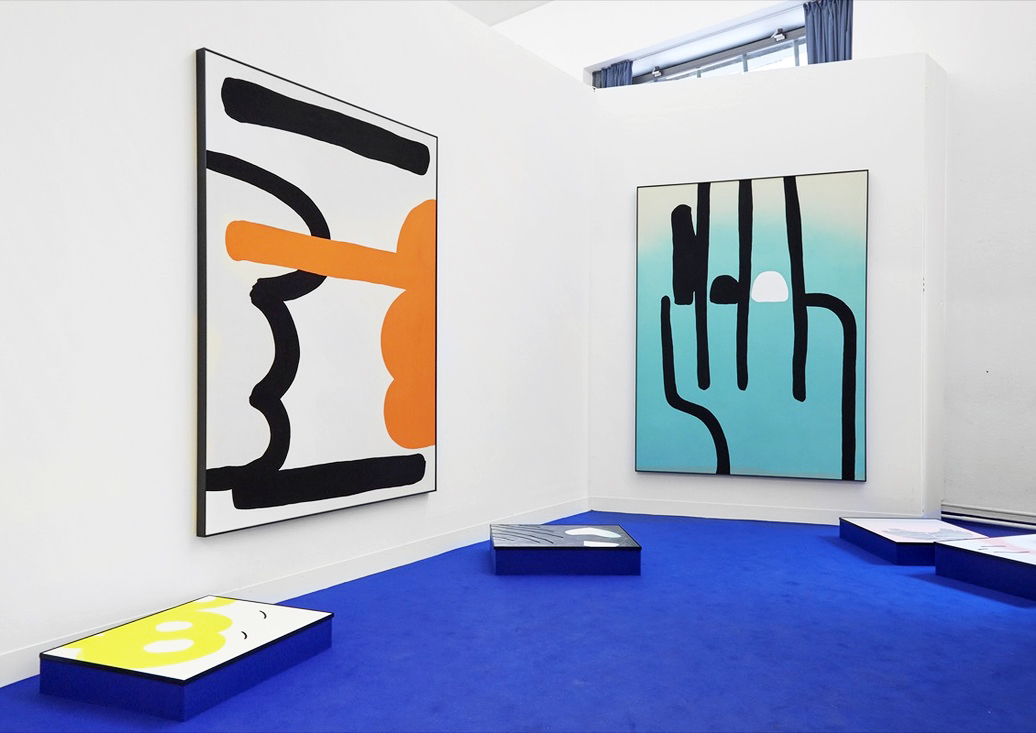 Last week we shared our favorite picks from Art Basel and Design Miami/Basel, but neglected to include this gem from the fair's Liste show, an installation by German artist Cornelia Baltes. Represented by Limoncello in London, Baltes was not only one of Artsy's 10 picks from Liste this year, she was also chosen as one of its 16 emerging artists to watch back in December. We're watching!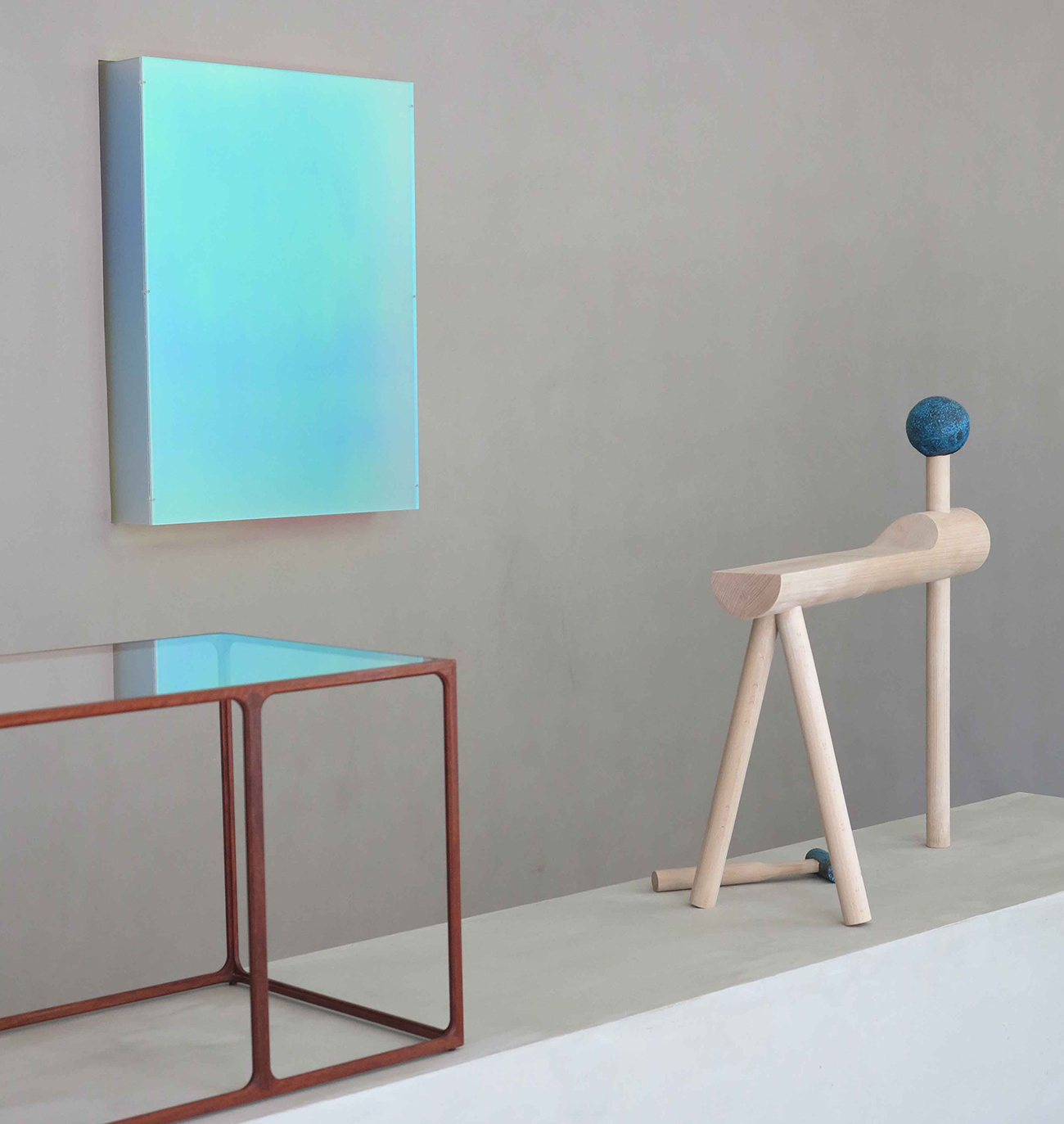 Open for just three more days, the second bi-annual REFORM Design Biennial in Copenhagen is taking place this year at the city's newest design gallery Kinfolk, and features the work of 15 young European designers, artists, and architects. Pictured above are a delicate wood table by Rasmus Fenhann, an iridescent window intervention by Margrethe Odgaard, and a reimagined smith's stool by Krøyer-Sætter-Lassen.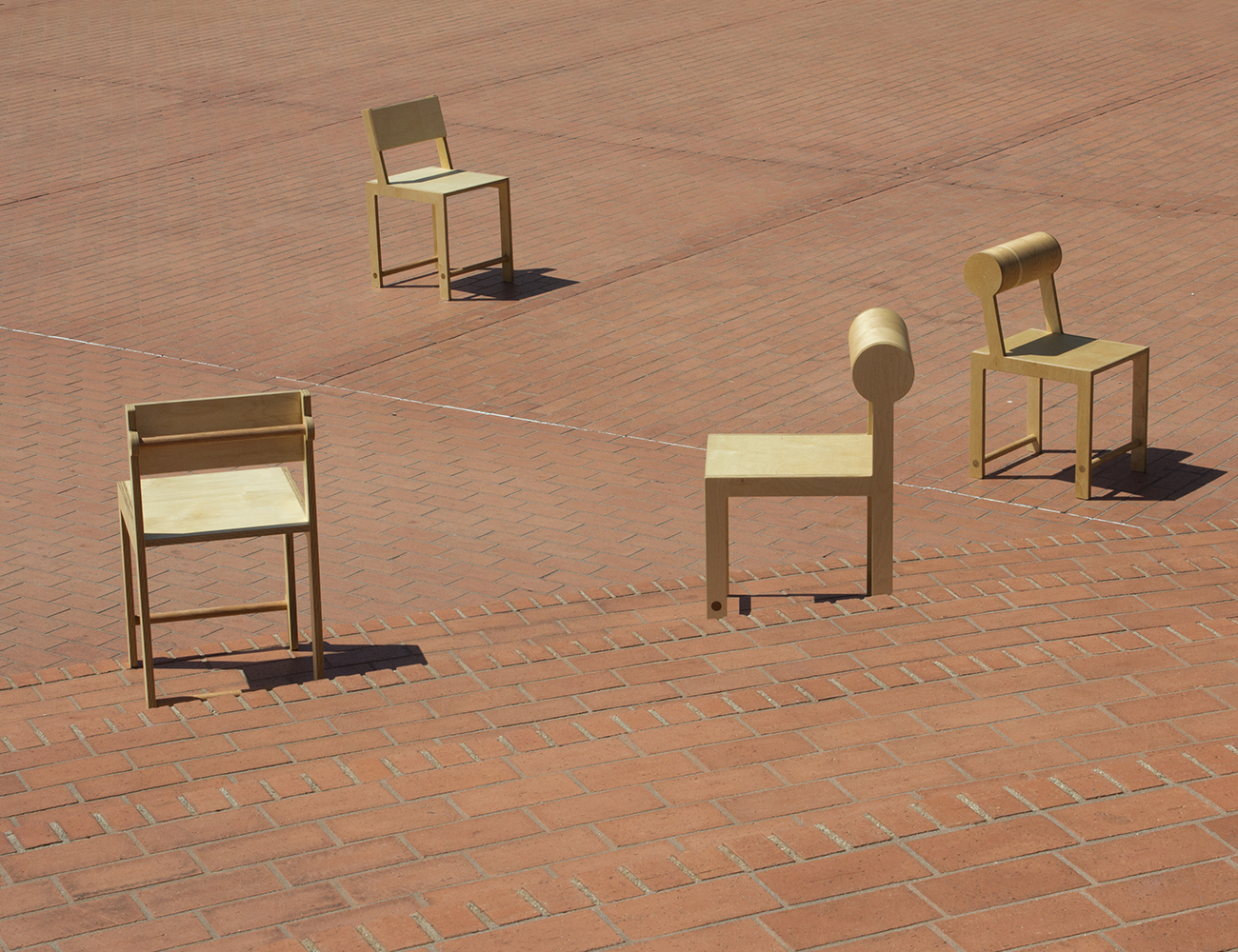 If you're in Los Angeles this weekend, don't miss the annual Intro/LA show taking place at Mack Sennett Studios, which has gathered together designs by international brands like Menu and Tom Dixon with new works from local studios like Brendan Ravenhill, Bend Goods, and Waka Waka (whose latest wood chairs are pictured above).
Discoveries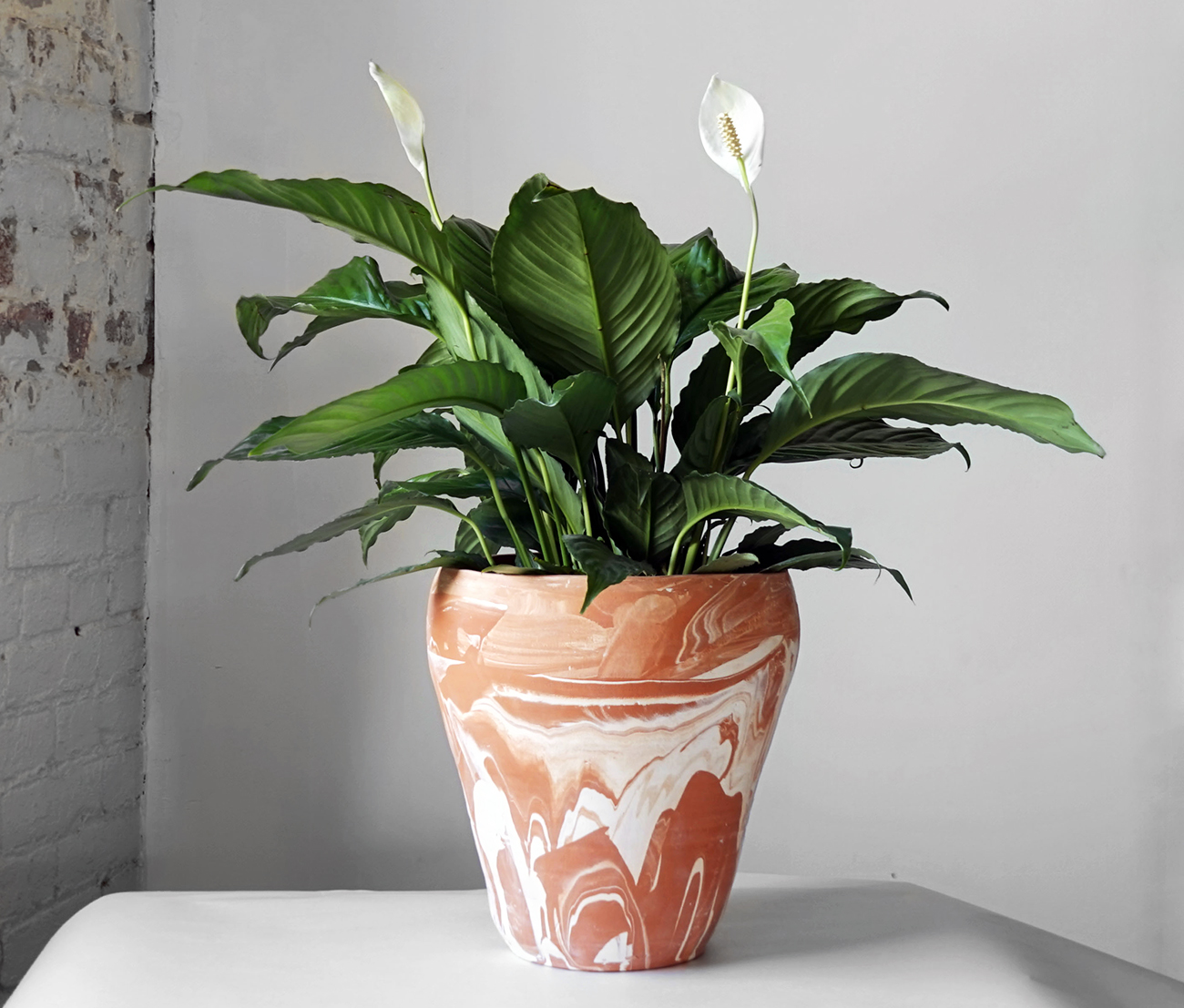 Yesterday on Facebook we spotted an exciting update from Brooklyn ceramicist Helen Levi: a new series of giant tree planters, which are for sale in her shop now, but we suspect not for long. Great oversized planters are weirdly hard to find — stay tuned for a story addressing that very topic in the month ahead!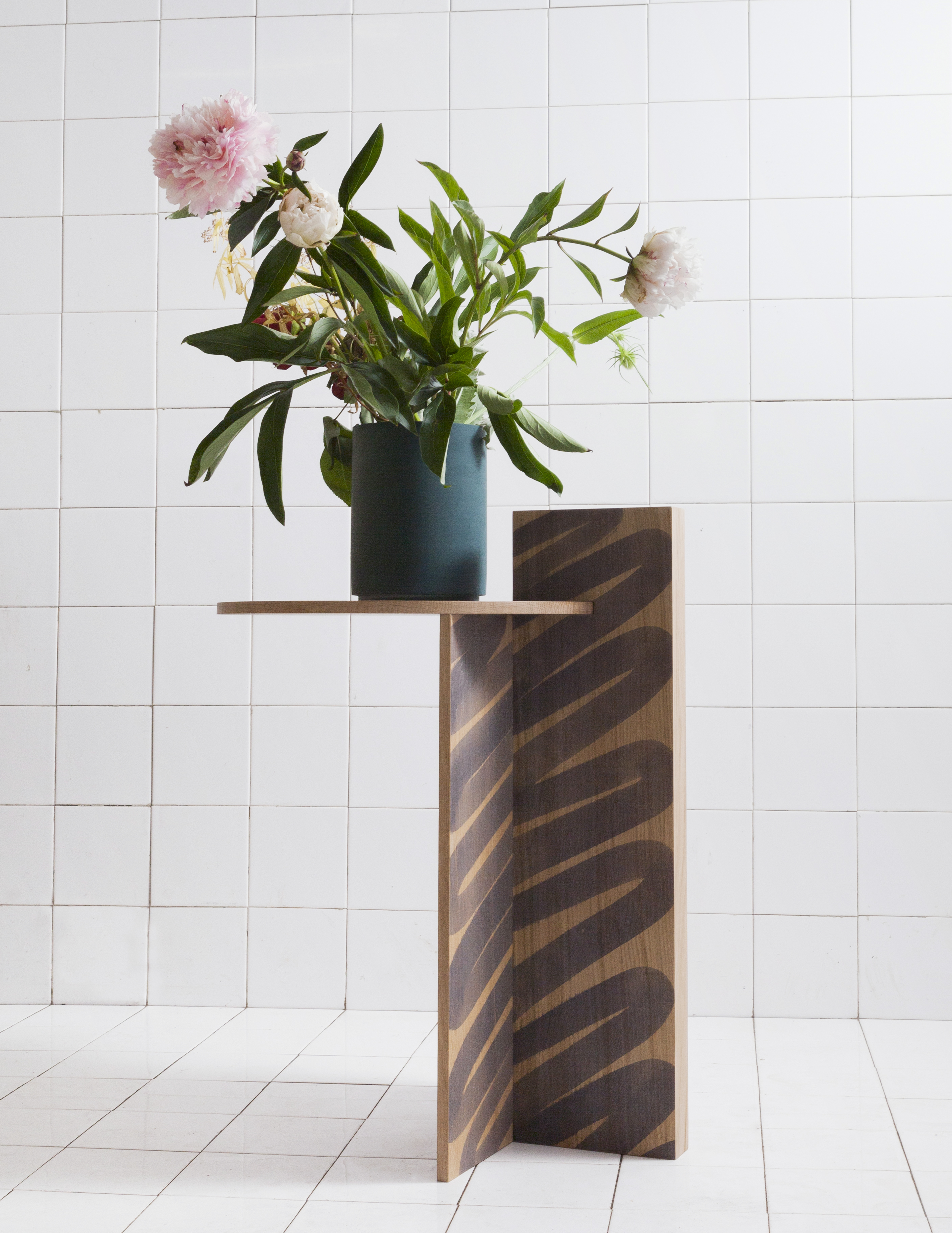 You've seen what Swiss duo Kueng Caputo can do with humble sand (dye, molds) and leather (splatter-painting, watercolors); now they've brought their brand of craftsmanship to planks of wood for their new series of Der Entwurf tables, which are "painted" with iron chloride.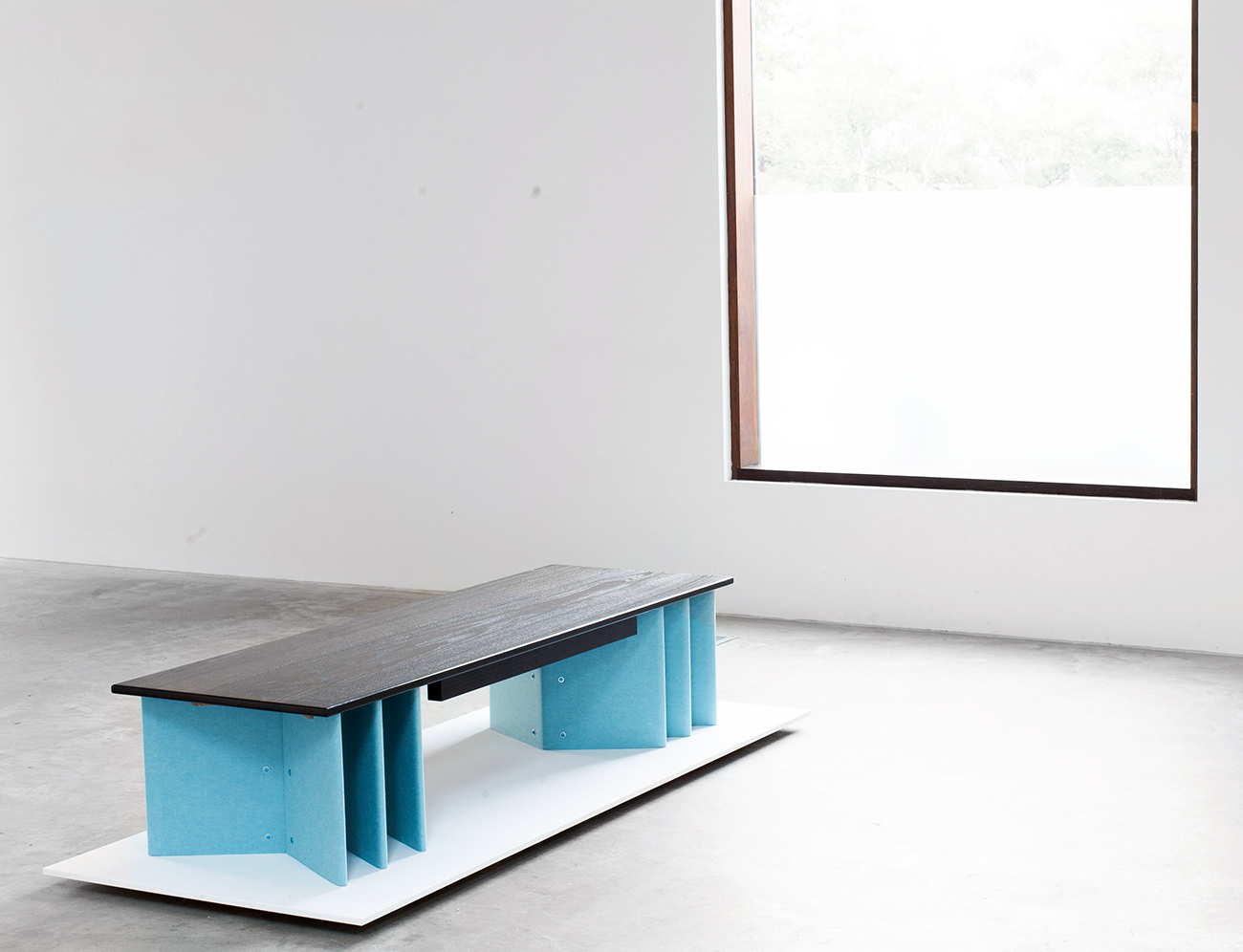 Acoustic panels aren't typically structural, but Australian designer Elliott Bastianon has played with the idea of strength in numbers (and in a strategic V-shape) to turn them into the legs of his Judd-esque Six Fold table, which is topped with blackened solid oak.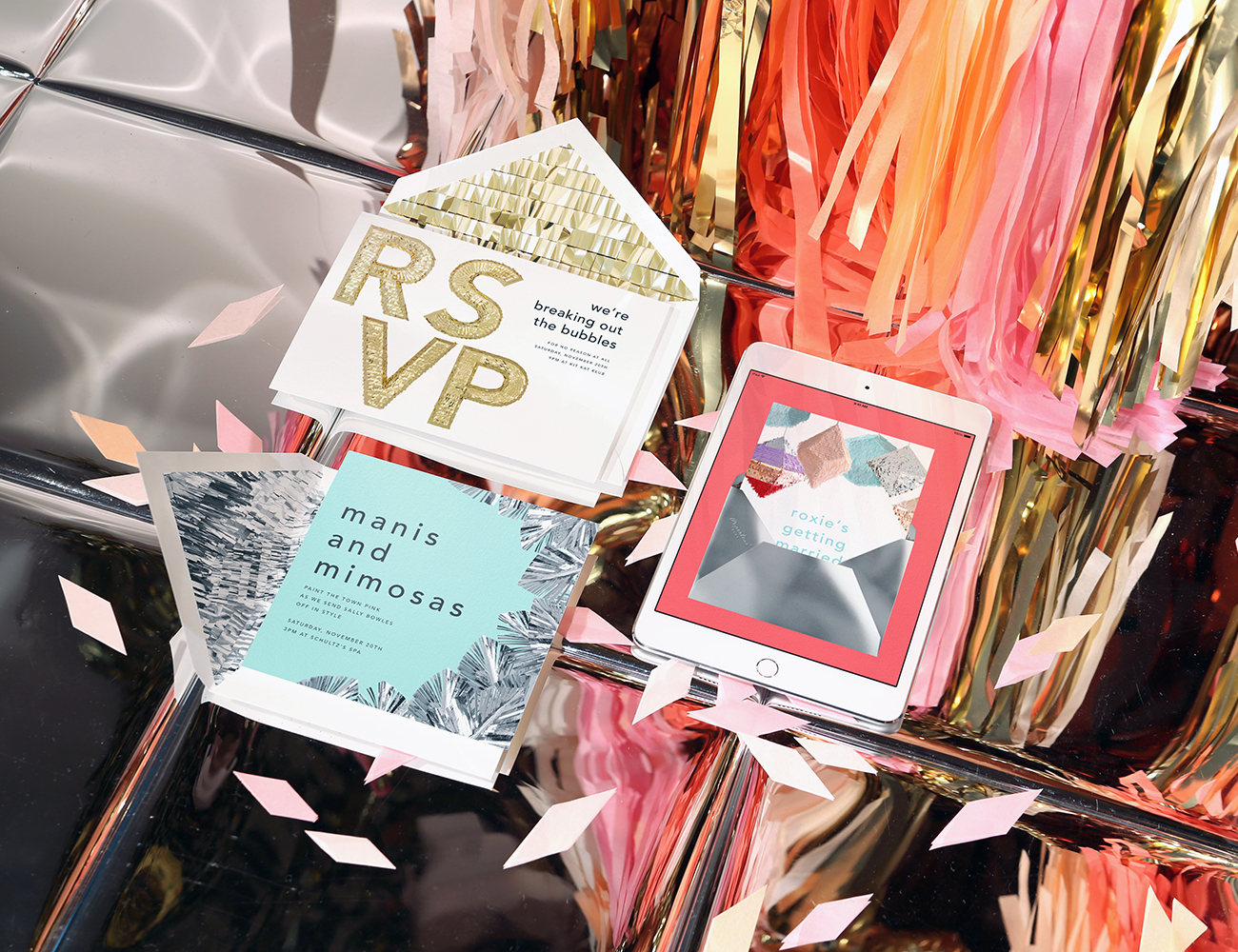 Our favorite party-decoration designers, Confettisystem, branched out this week — now in addition to offering actual garlands and piñatas for your big event, they've printed them on a series of invitations for Paperless Post that you can send out in either digital or physical form. Hopefully they'll still be available when Sight Unseen's 10th anniversary rolls hits in 2019.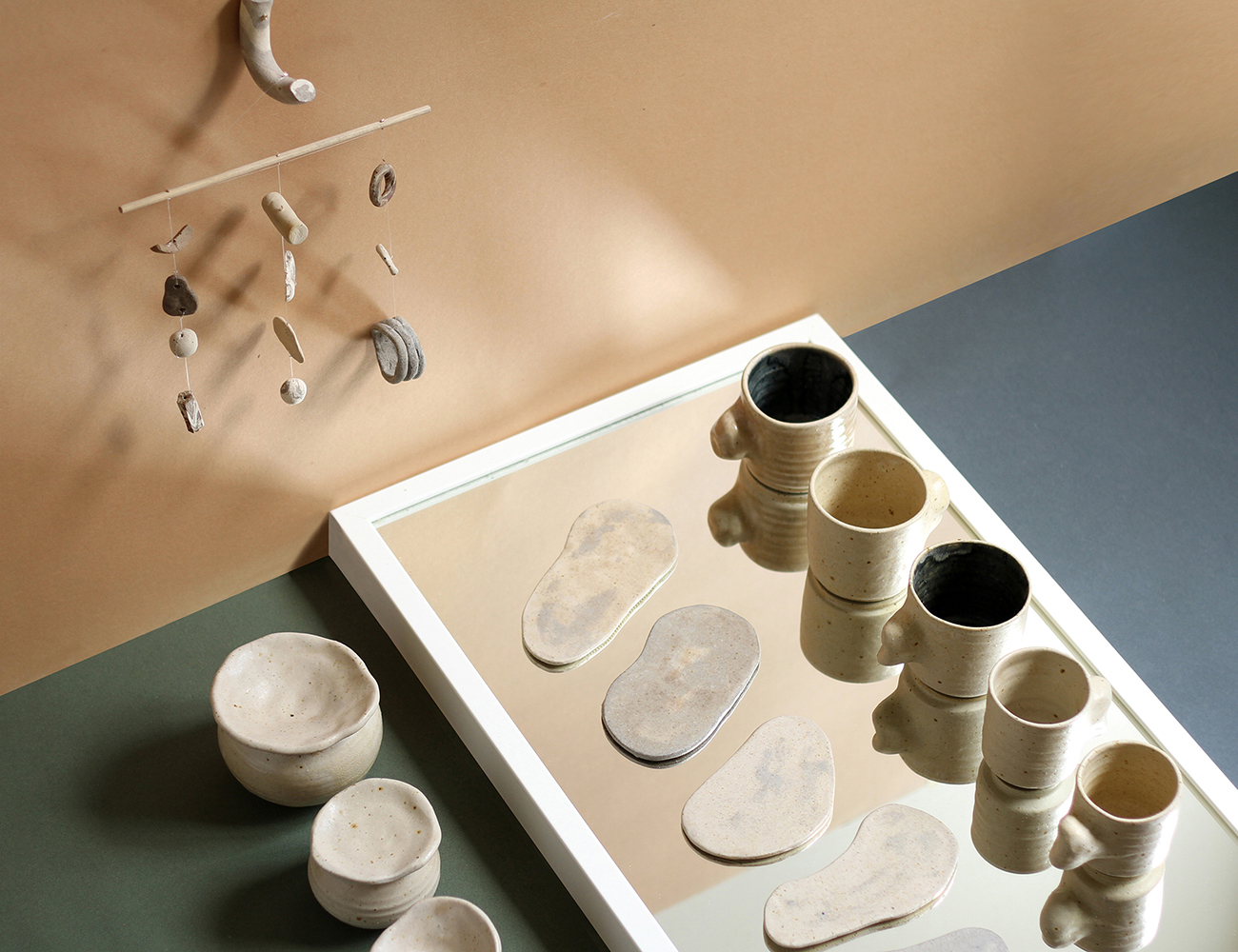 We featured the blobby coasters of Stockholm-based ceramicist Lilit Asiryan in February, and now she's folded them into an online concept shop called Oners — a home for her small-batch, handmade goods which she's hoping to expand to include the work of other makers. We're particularly into the Moody Buddies mobiles that feature funny little ceramic faces ("Outraged Sally," "Embarrassed Bob").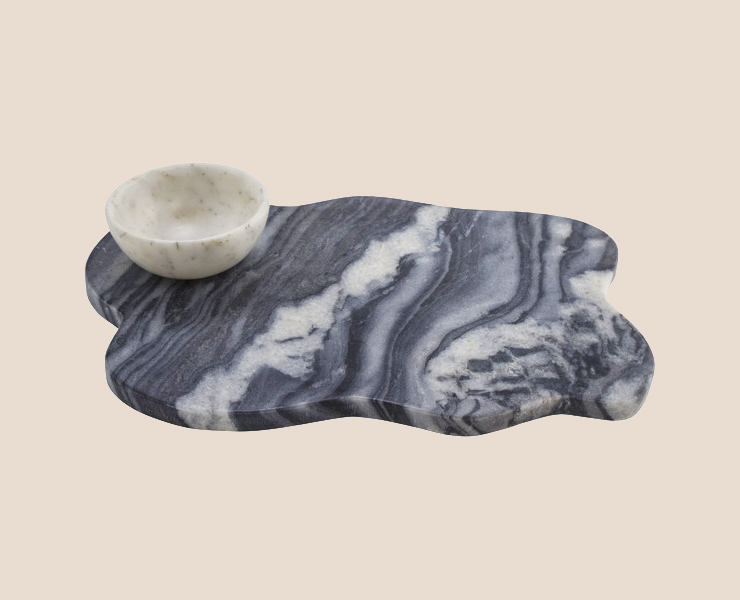 Speaking of blobby, here's our totally random find of the week: an amorphous marble serving tray set that's only $28. You're welcome.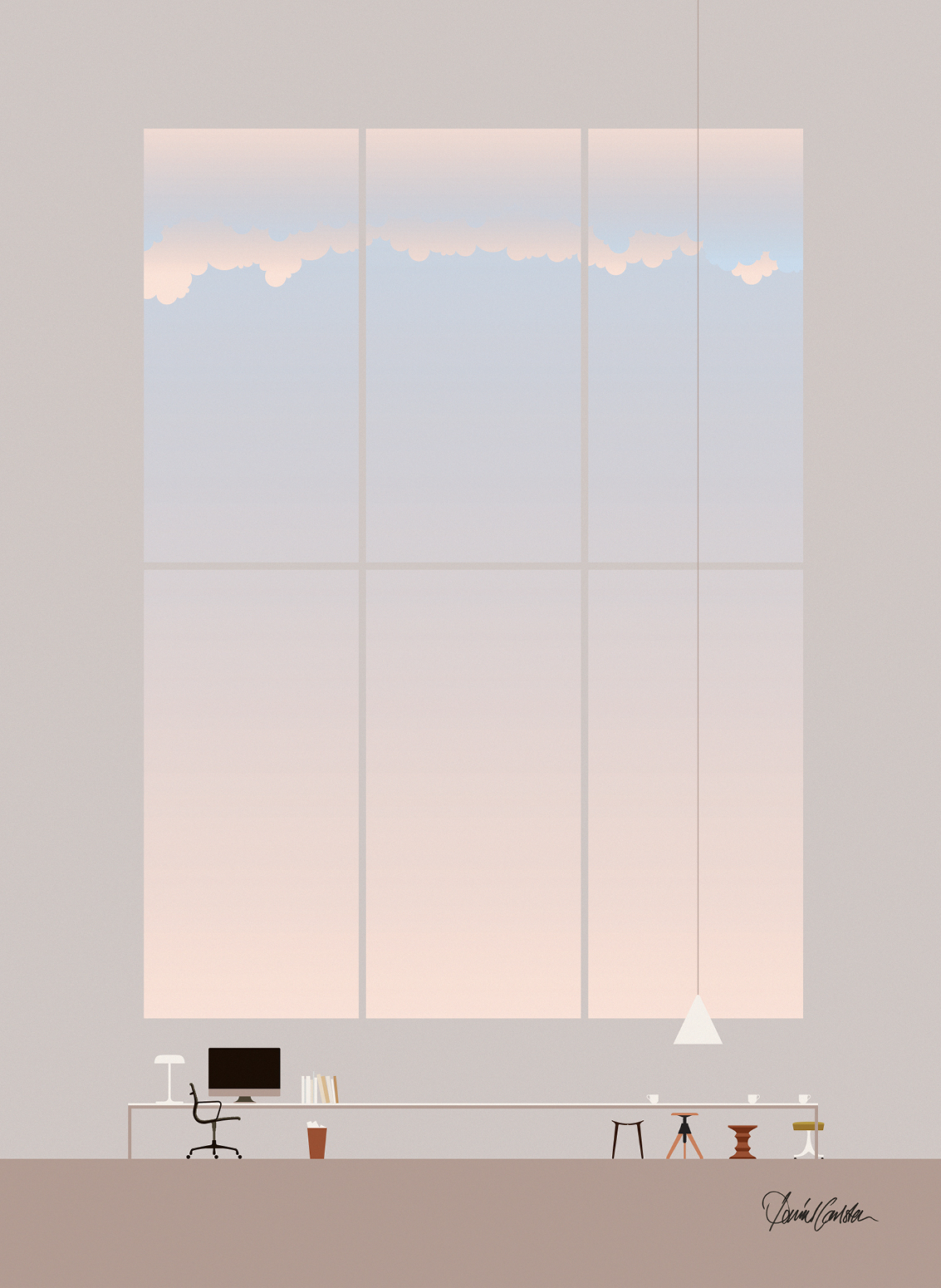 At Neocon last week, Herman Miller invited 12 international artists to create illustrations of their dream workspace, which they then turned into a poster series. The results included a glass-enclosed aerie with a piano (Christoph Niemann), a labyrinth surrounded by the ocean and ancient ruins (Hannah Waldron), and our personal favorite, a space with an enormous picture window for staring out at the sky all day, by Daniel Carlsten.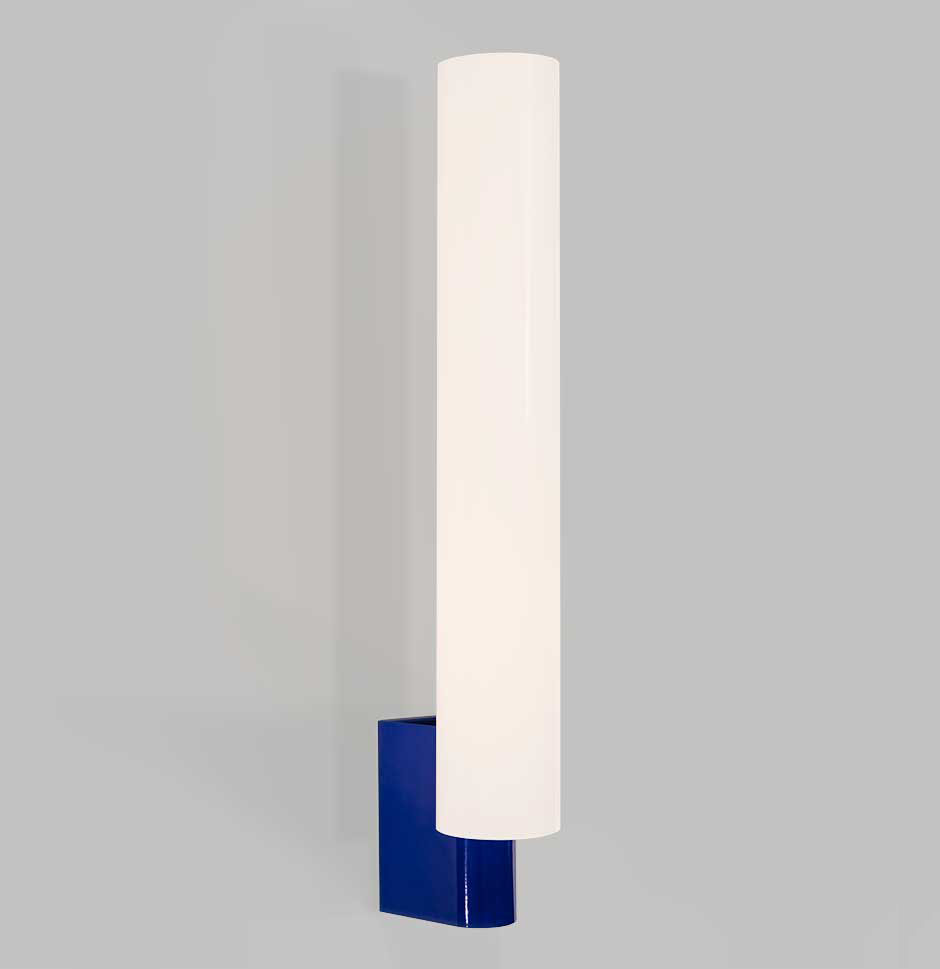 So simple, so right — this bright-blue Maison fixture from Urban Electric is the only one that's ever made us seriously ponder whether sconces could ever make sense in a rinky-dink 500-sqft. Brooklyn apartment. That $1100 price tag, tho… Sigh.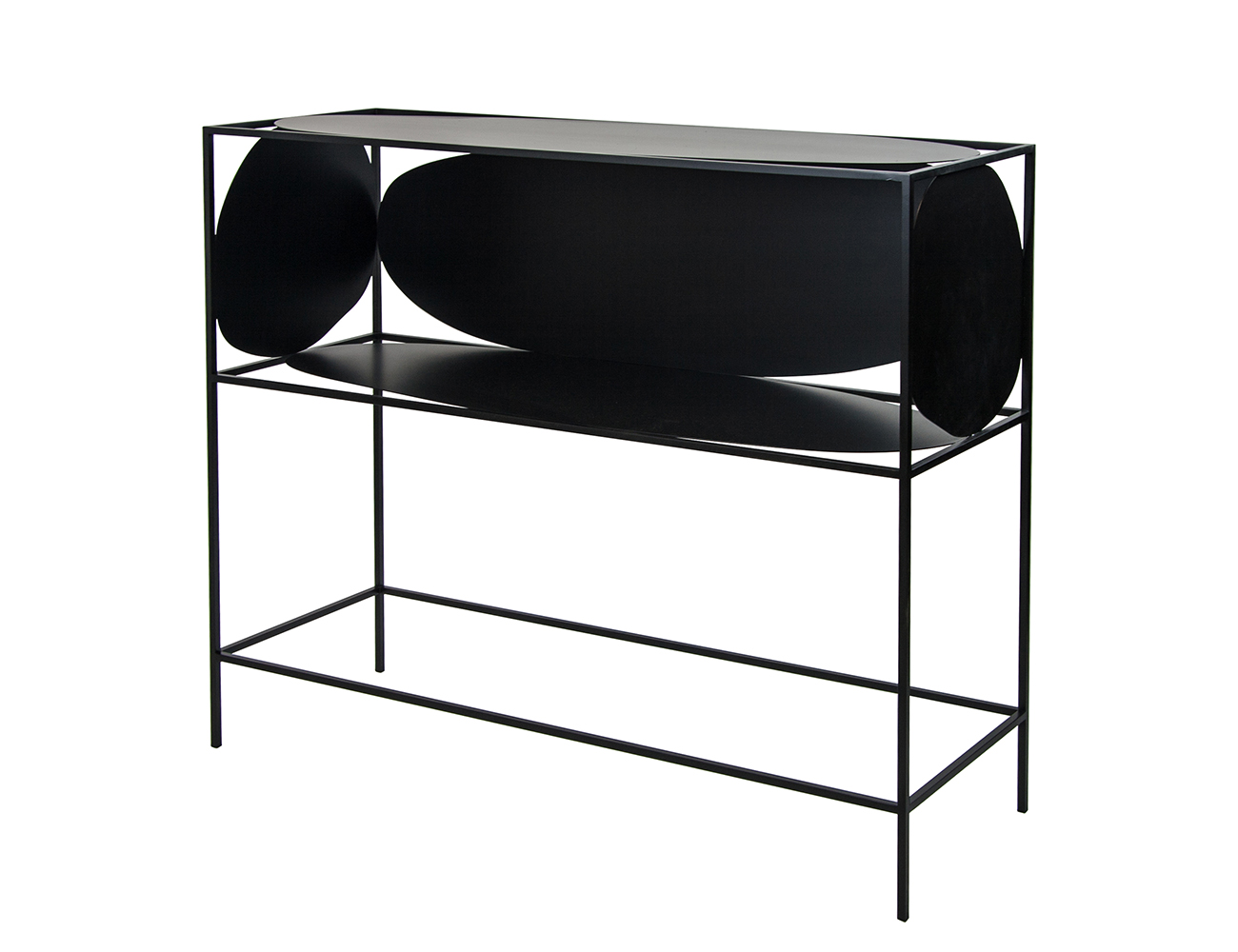 We're loving Chicago designer Felicia Ferrone's new series of furniture, which combines black steel frames with paper-thin sheets cut into irregular pebble shapes, forming the surfaces of a console (above) and bookshelf, plus an asymmetrical coffee table.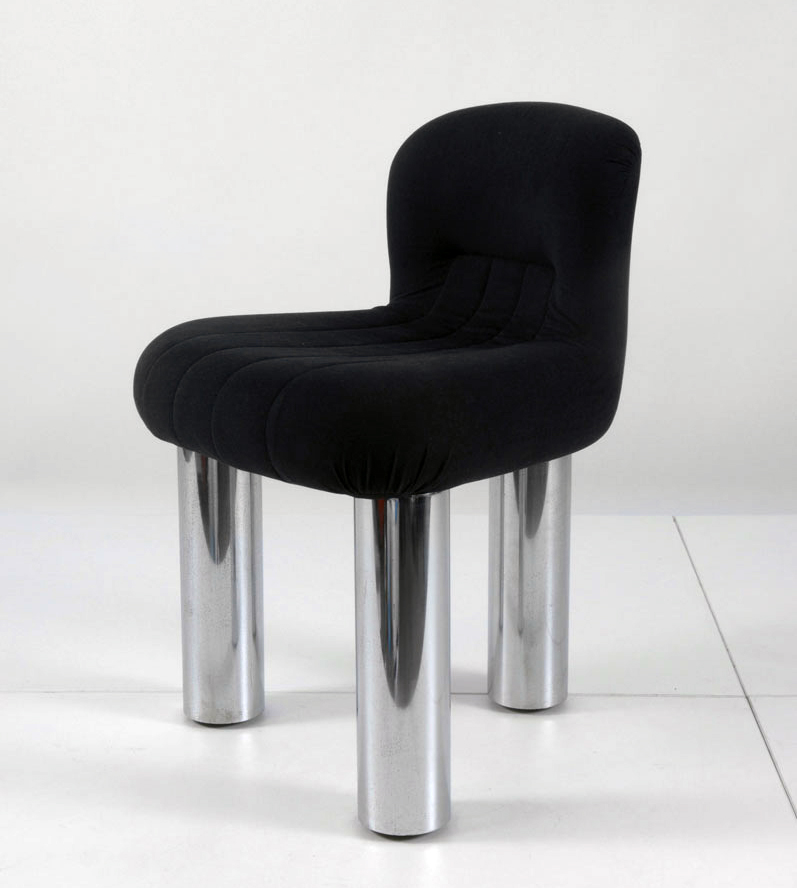 We've been keeping a close eye on the fat-leg table trend for awhile now, but this week we discovered its chair equivalent in Cini Boeri's 1970s Botolo chair, which is still in production with Arflex. Officially wish-listed.
Links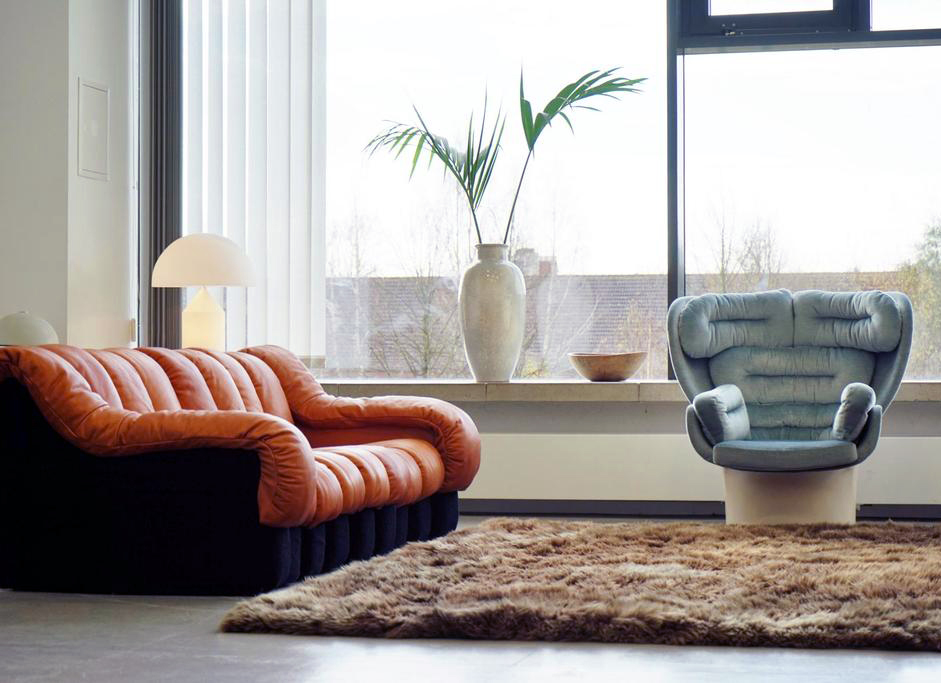 We found the Boeri chair while searching for a photo of the Italian architect's Serpentone sofa, a piece we were reminded of when we received an email this week about the history of the Non-Stop sofa above, which is a 1972 design by Ueli Berger, Elenora Peduzzi-Riva, Klaus Vogt, and Heinz Ulrich for de Sede. We found the image above attached to a German eBay auction selling two Non-Stops for 16,000 Euros. We do love a good rabbit hole!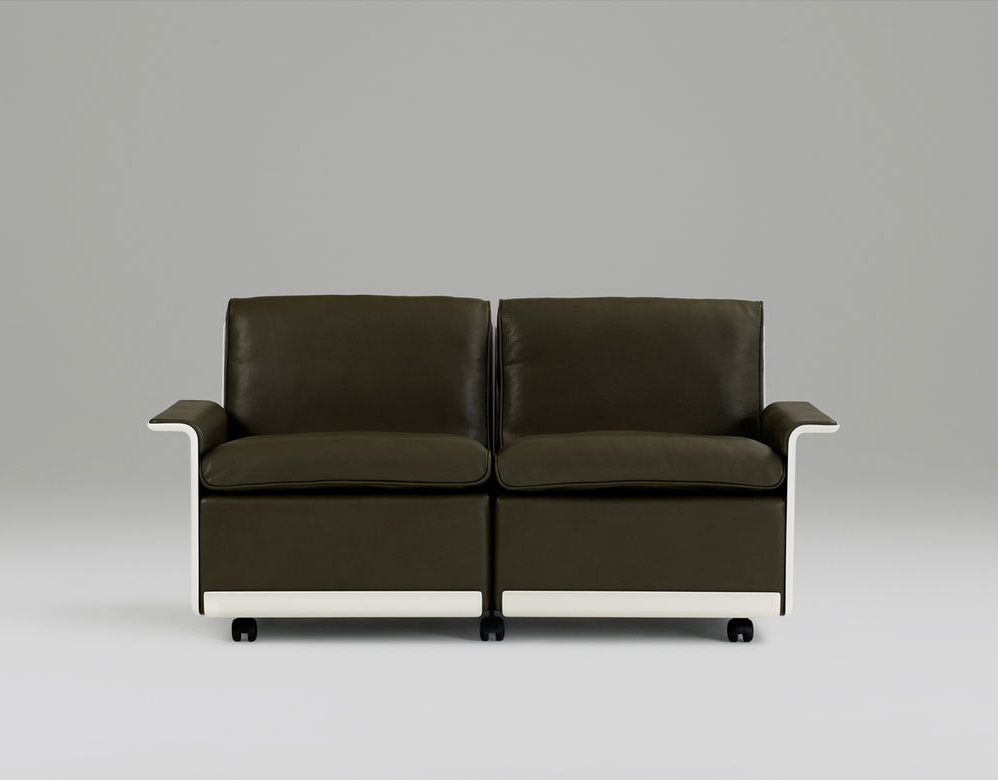 We pretty much never write about Kickstarter campaigns — there are far too many of them, and we'd prefer to feature a product when it becomes a reality — but we figured a current campaign raising money for a documentary on Dieter Rams, by Gary Hustwit of Helvetica fame, was worth the hat tip. Bid here!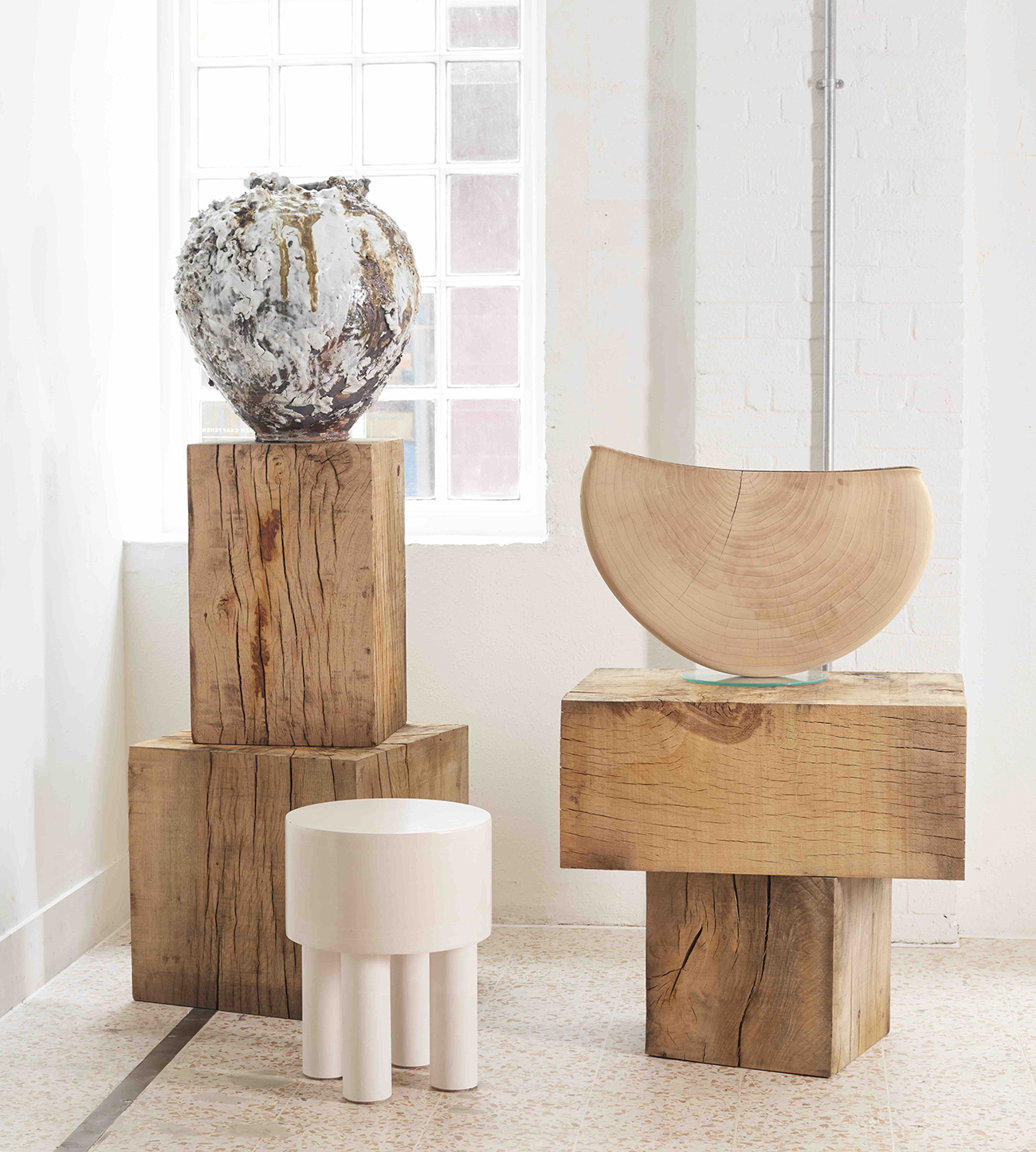 If you're like us, the only possible upside to the terrible tragedy of this week's Brexit was the thought of going shopping in London before the GBP recovers (IF it recovers?). Recently added to our hit list would be The New Craftsman, a shop in Mayfair entirely dedicated to small-scale British artisans, which T magazine just published a photo essay on. The store's co-owner "toured the U.K. for five months searching every remote corner of the country for hidden talent — a pair of potters from the isolated wilds of Wales, a furniture maker from the misty forests of Kent, a textile designer working in the smallest of studios in East London." Sounds like heaven.