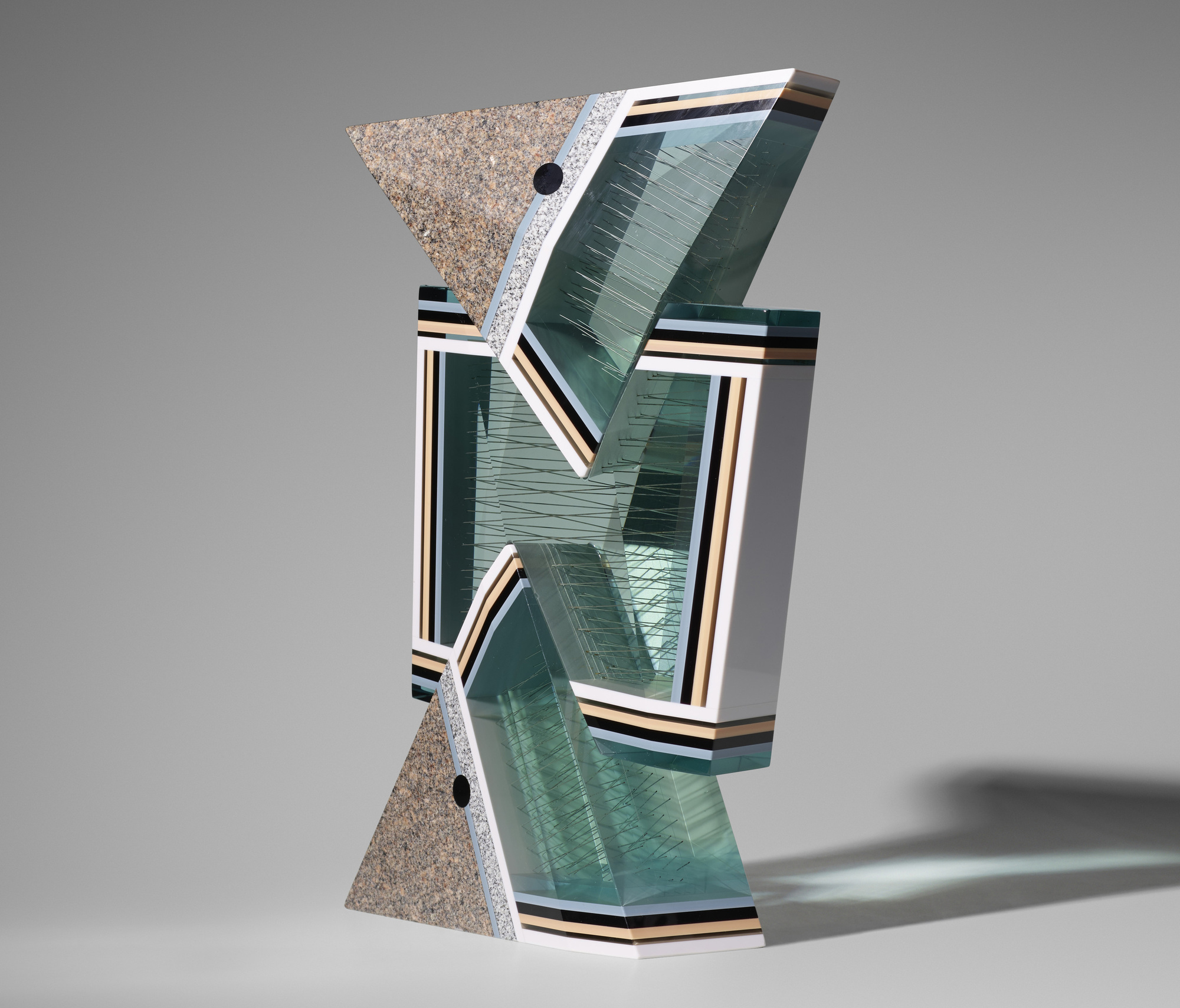 A weekly Saturday recap to share with you our favorite links, discoveries, exhibitions, and more from the past seven days. This week: Beige is back, so are Tevas, and yet another Wright auction is absolutely killing it (the upcoming Contemporary Glass — which introduced us to this granite and glass concoction by glass artist William Carlson — is just. so. good.)
Links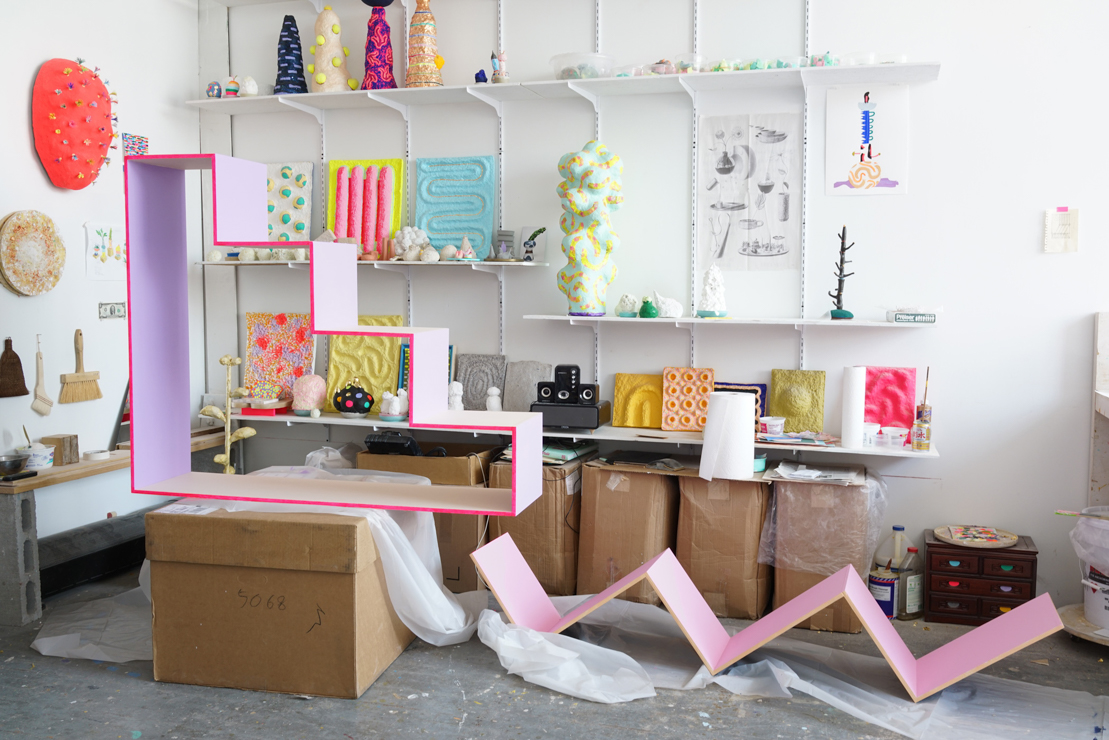 We haven't been this excited about something Teva-related since the summer of 1989: For its new capsule collection with the sandal brand, Opening Ceremony turned to CHIAOZZA (whose studio is shown above) to create the set design for an editorial and video series, and the results are fantastic. There's an interview with the duo on the OC blog, where they cite references such as M.C. Escher, Casa Malaparte, Noguchi, and the video game Monument Valley; click here for a peek at the (gorgeous) editorial.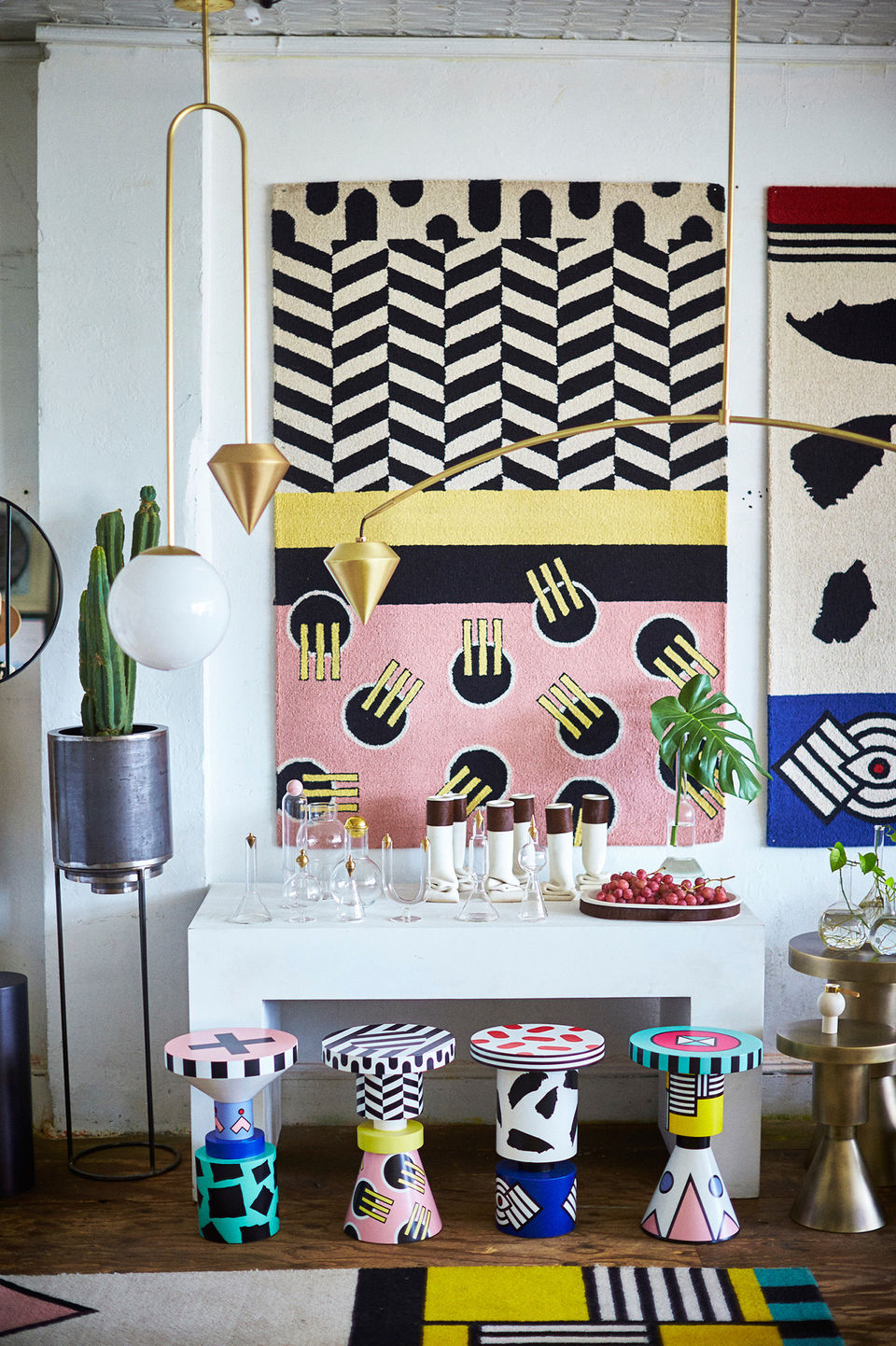 On the blog for Whistles of all places, we found an interview with fave designer Anna Karlin, whose studio was shot for the piece by SU contributor Paul Barbera. We love seeing all of her work in context with one another. (PS we missed Karlin's presentation at ICFF but we'll be bringing you some highlights next week!)
Discoveries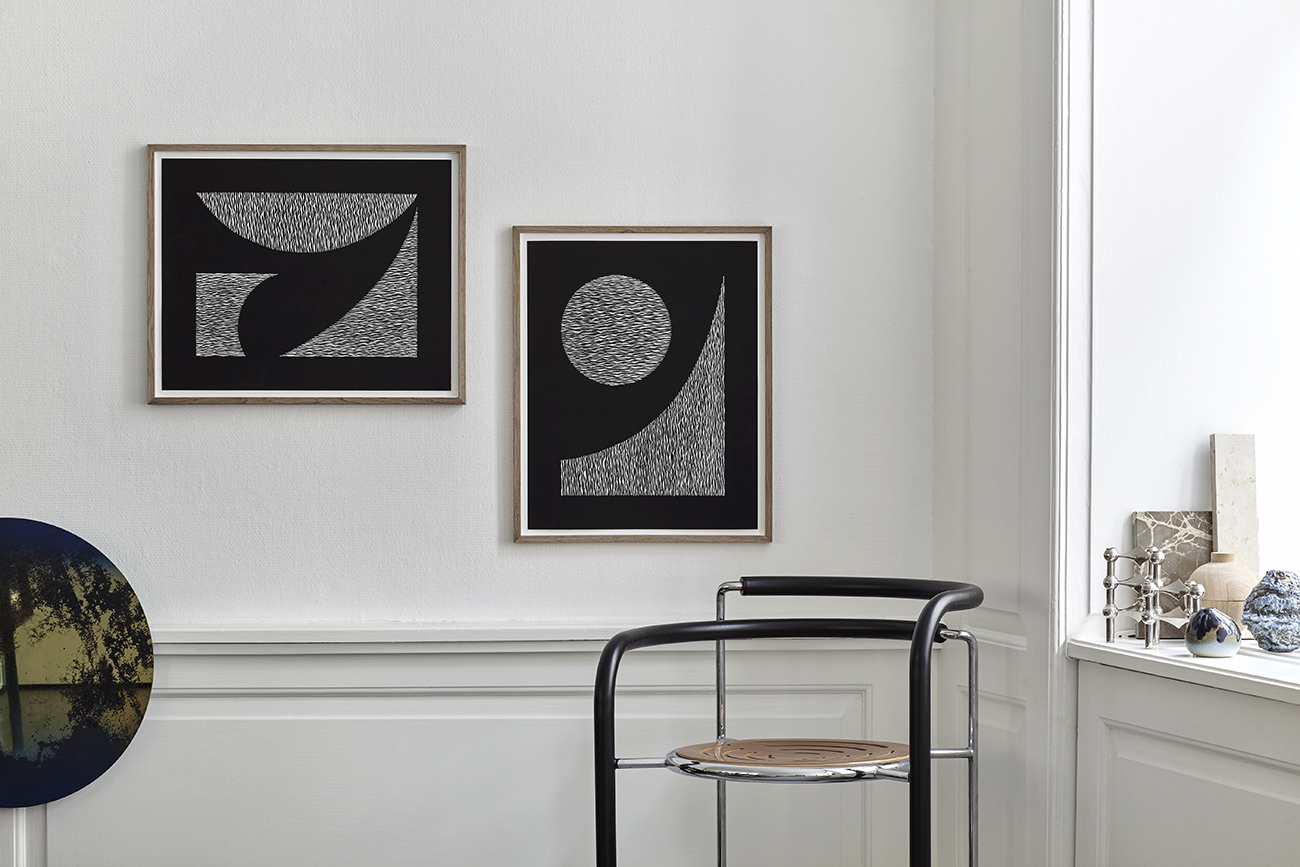 Danish graphic designer–turned–object maker Kristina Krogh can do no wrong in our eyes. She just released a beautiful, more monochromatic series of art prints, and as usual the styling for the photos is spot on. (Seriously, who made that chair?)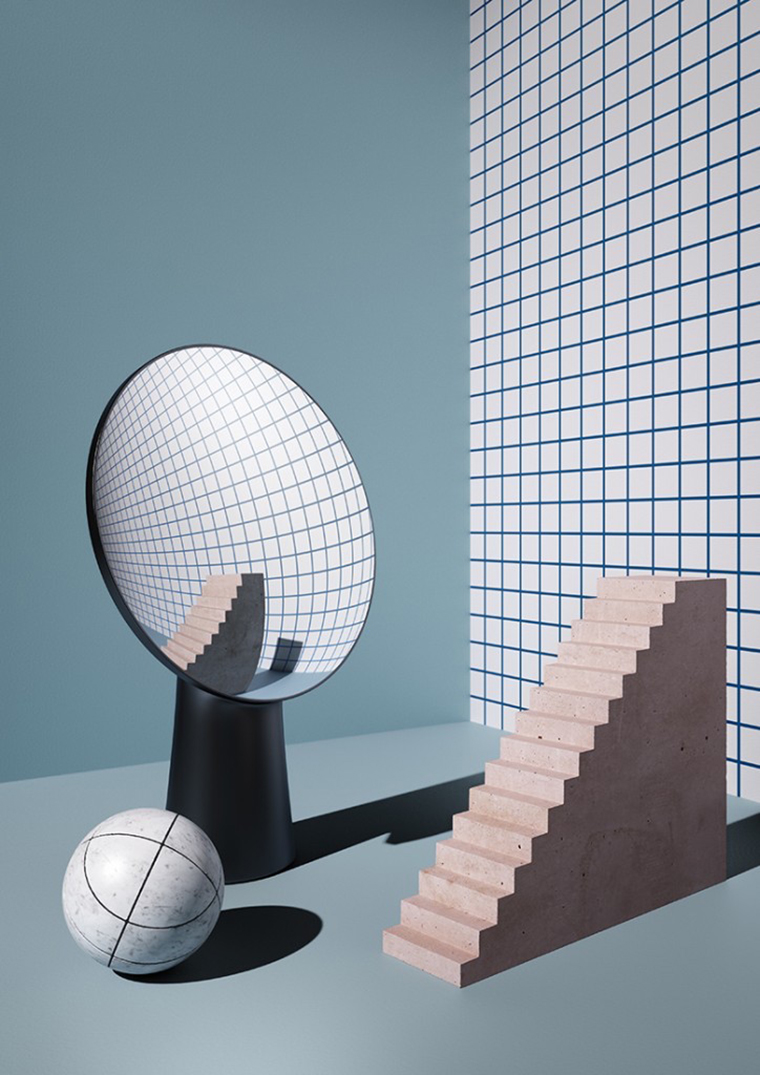 Didn't quite realize there were entire creative agencies devoted to making these kinds of styled, photorealistic 3-D renderings of still-lifes and interiors, but we liked this one, by Italian designer Elisabetta Bongiorni for Terzopiano.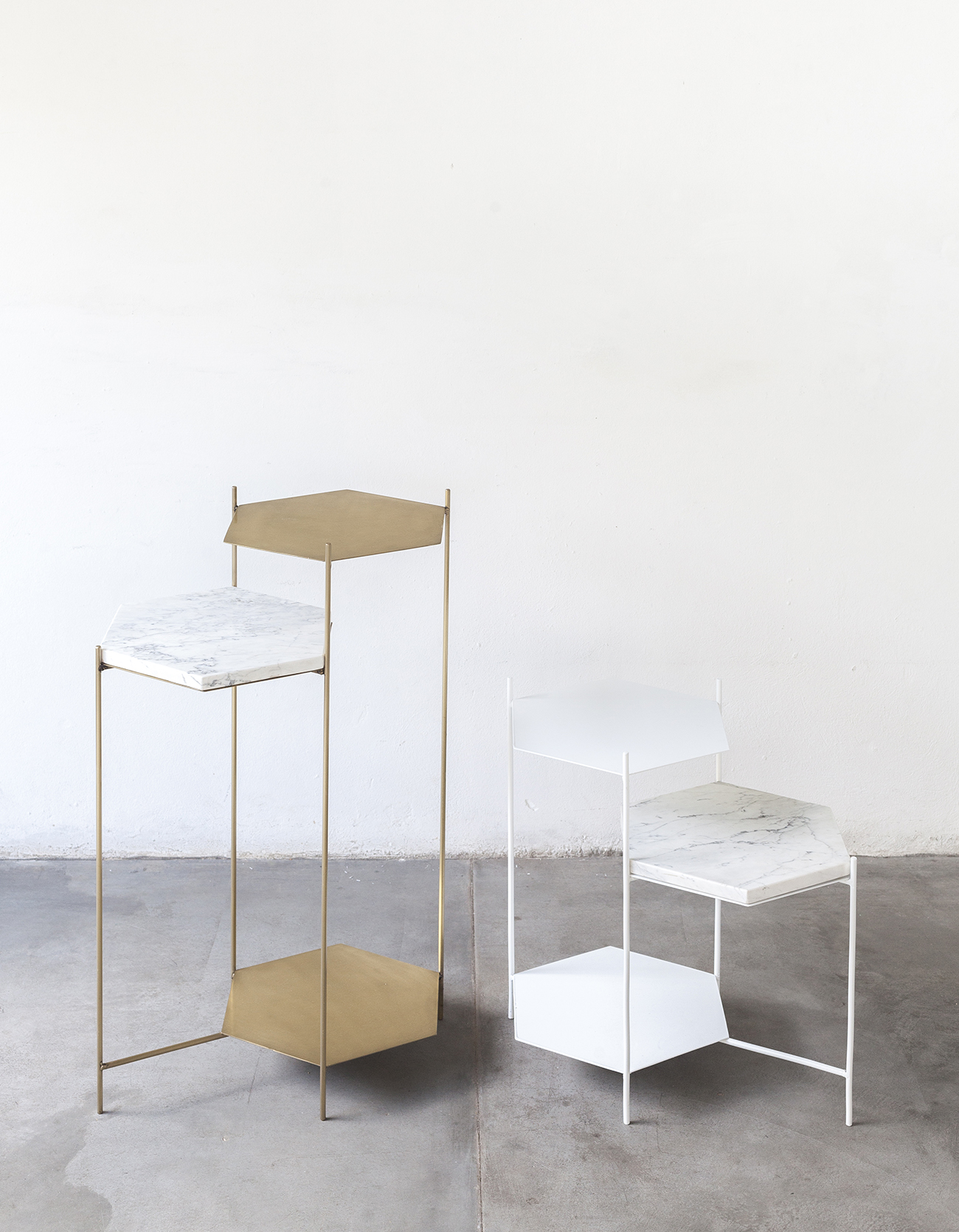 One of the breakouts of this year's OFFSITE was the Argentinian studio RIES, who showed their Alpina collection (which we debuted earlier this year) as well as their brand new Bee side tables. Bee's stacked hexagonal forms are available in four different colorways (brass, black, white and pink) as well as with marble tops or without. (Photo: Javier Agustin Rojas)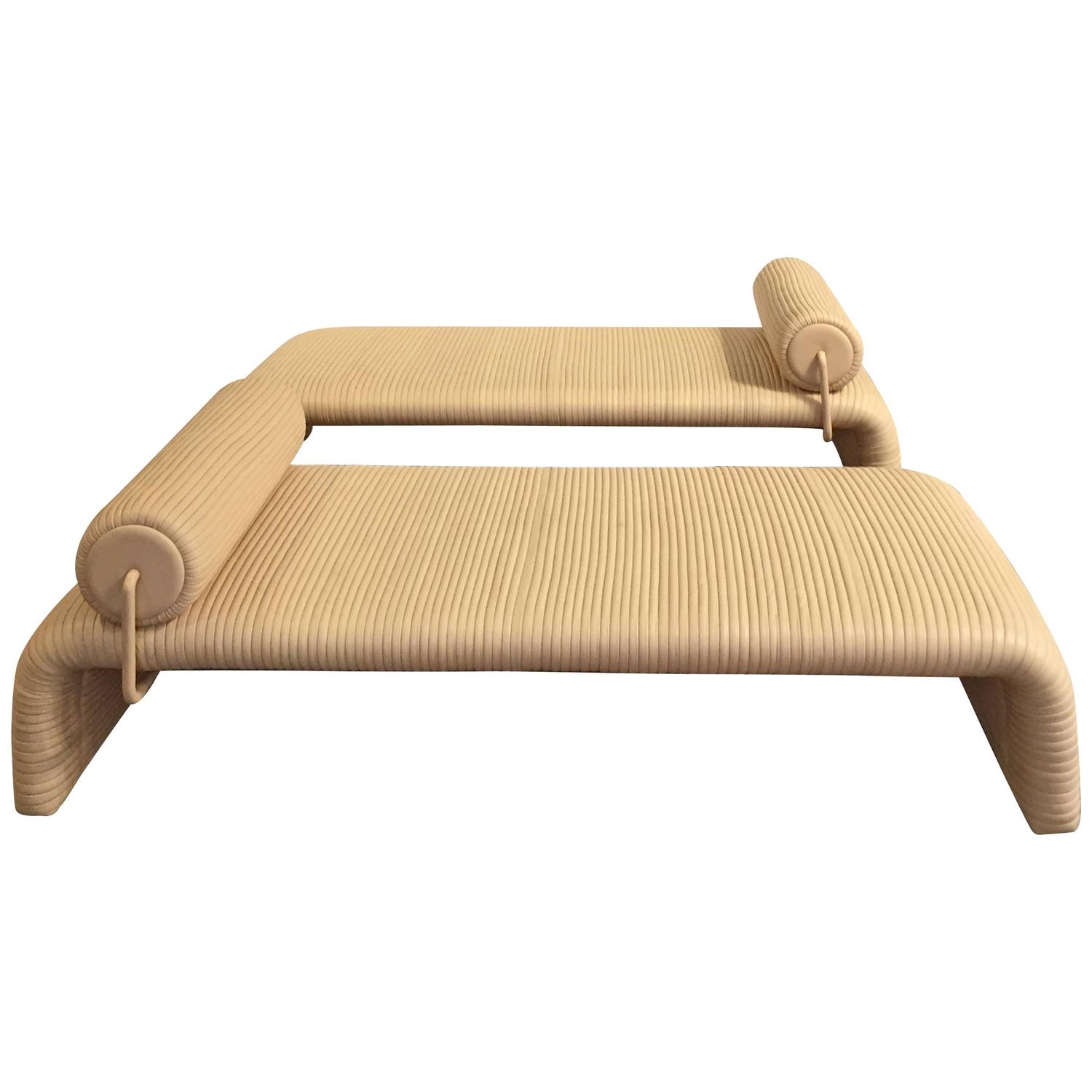 In the last year, the design world has seen the pendulum swing fiercely back to beige (the hue was on view in at least three different booths at this year's OFFSITE) so let's take a look at the last time this particular color was popular, shall we? We're seriously sweating this pair of leather lounge chairs, circa 1984, from De Sede.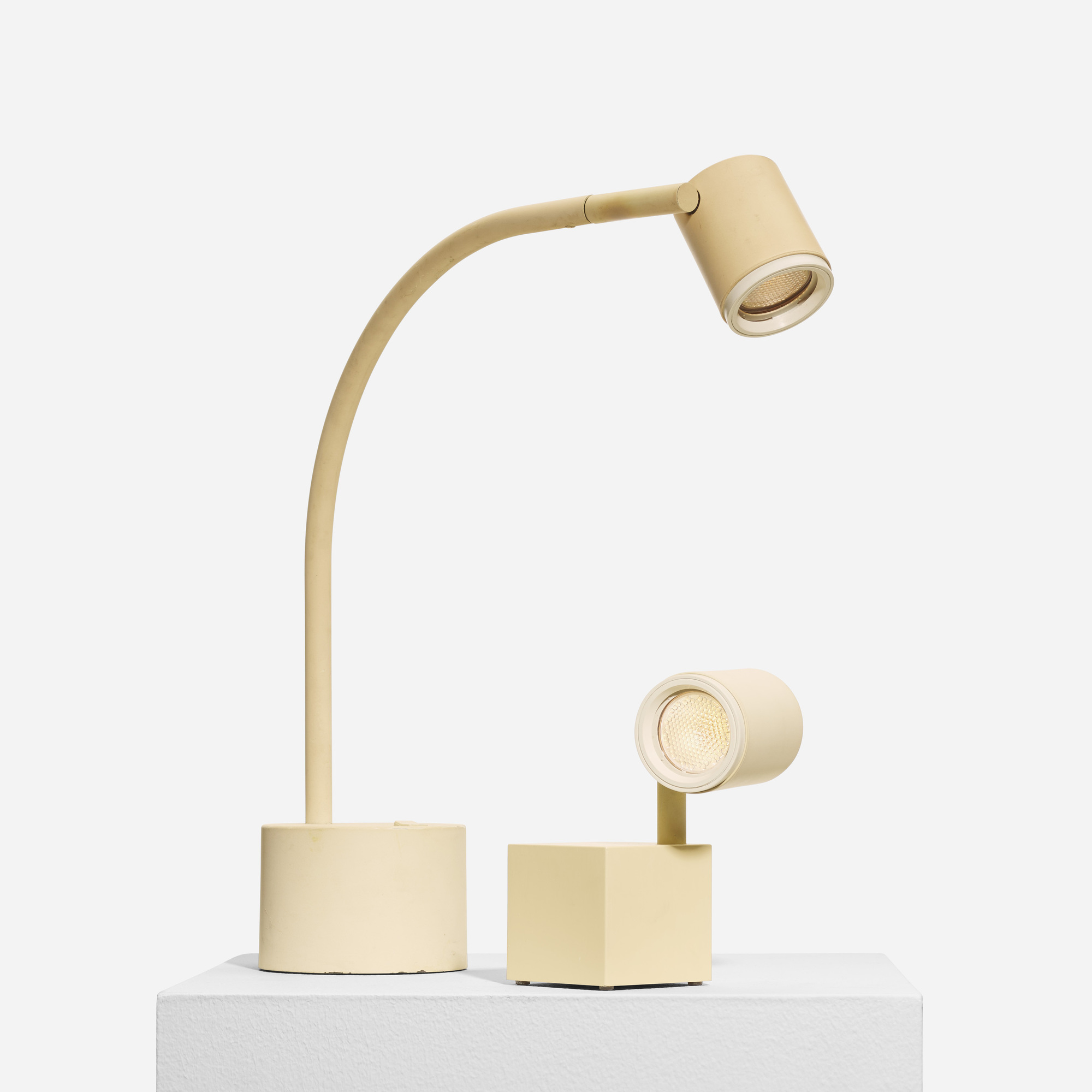 And raise your hand if you'd have ever guessed these 1988 lamps were authored by Ettore Sottsass? Memphis, they are not. Called Halo Click I and II, they'll be for sale at next week's crazy-good Design auction at Chicago's Wright.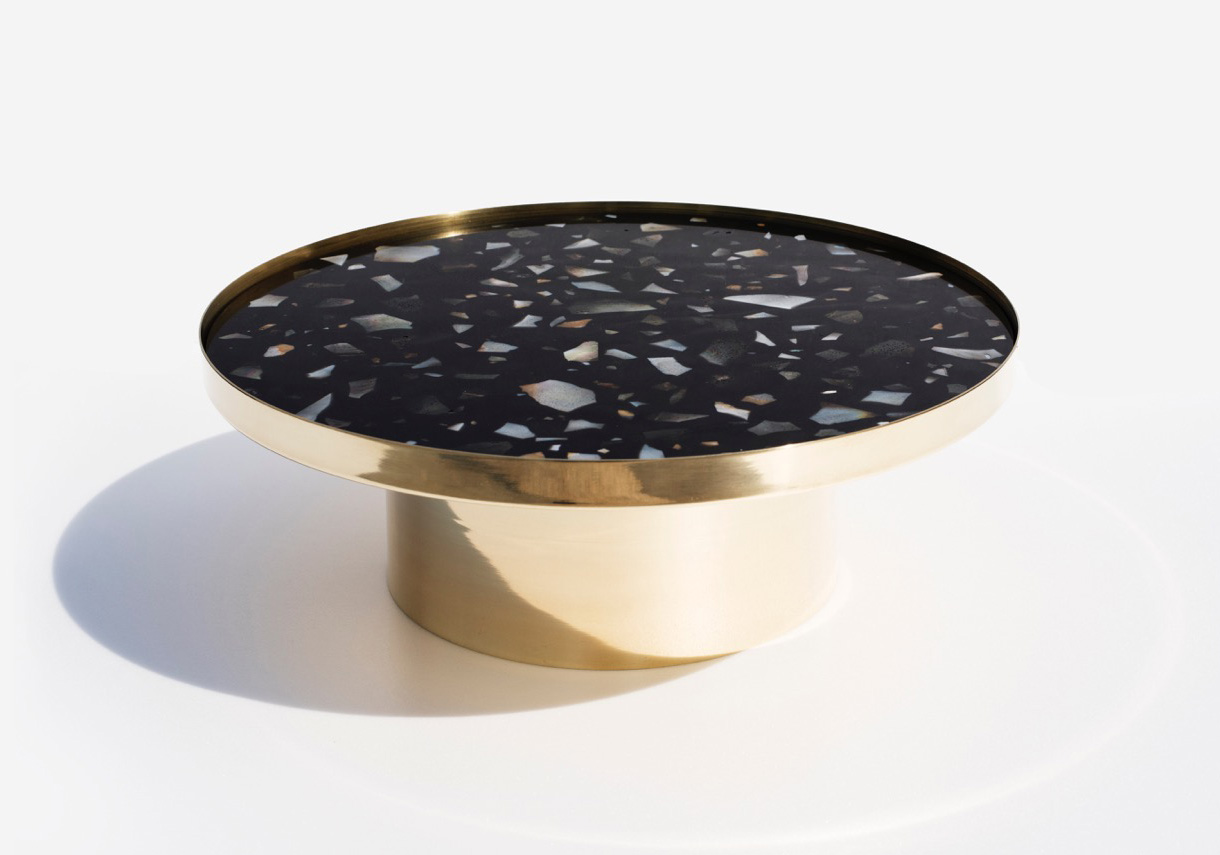 Pretty submission in our inbox this week from FICT, a South Korean design studio whose name stands for From Craft to Industry. Their Nacre So-Ban table plays with mother-of-pearl cast inside crystal resin, and there's a matching coaster and tray set as well.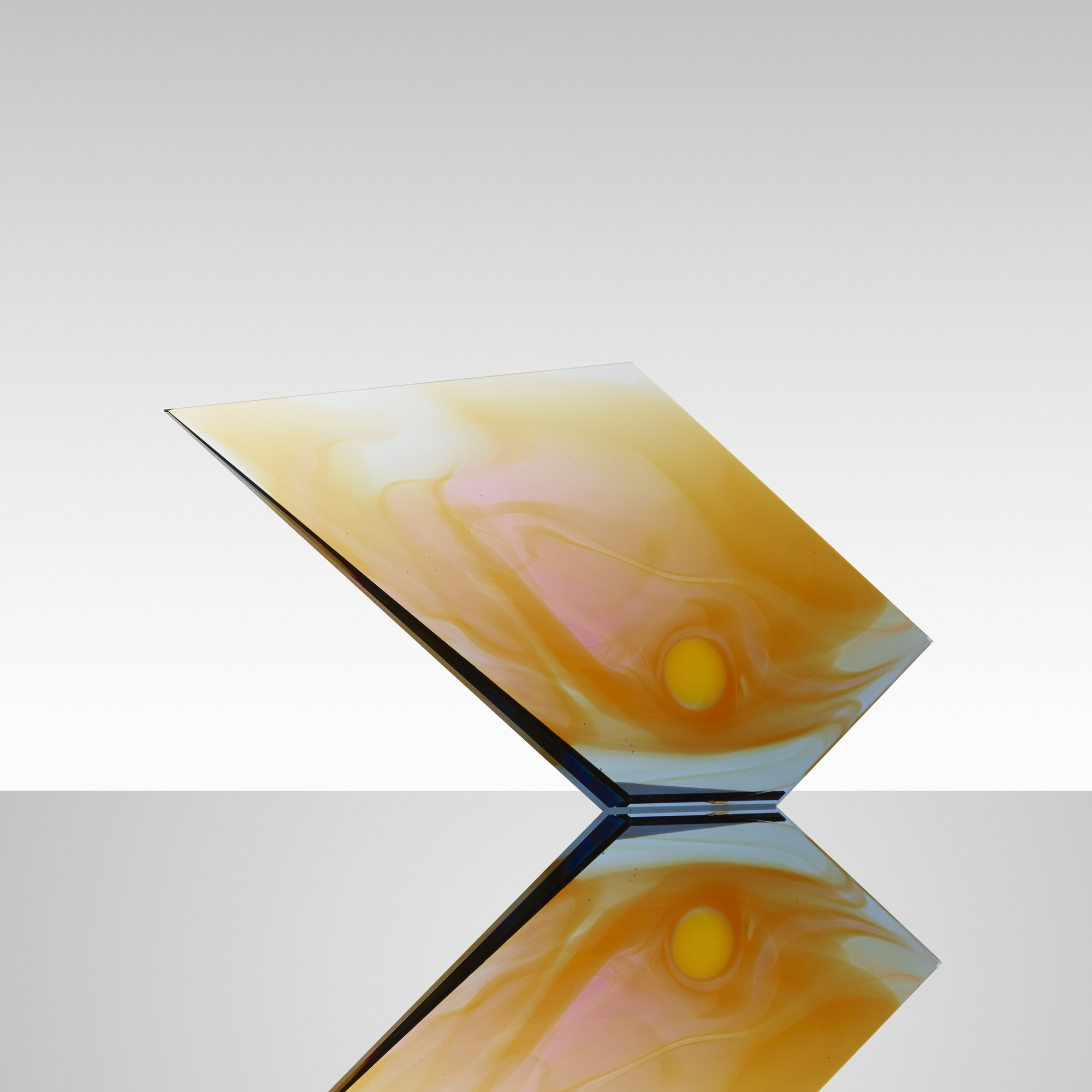 Speaking of Wright, the contemporary glass auction later this month is also a total winner, and it has the distinction of introducing us to a host of older talents we've never heard of before: William Carlson, whose Constructivist glass-and-granite concoction can be seen at the top of this post; Mark Peiser, whose 1989 cut glass above is a beautiful precursor to artists like Philip Low; and Toots Zynsky — OMG, Toots Zynsky, where have you been all my life?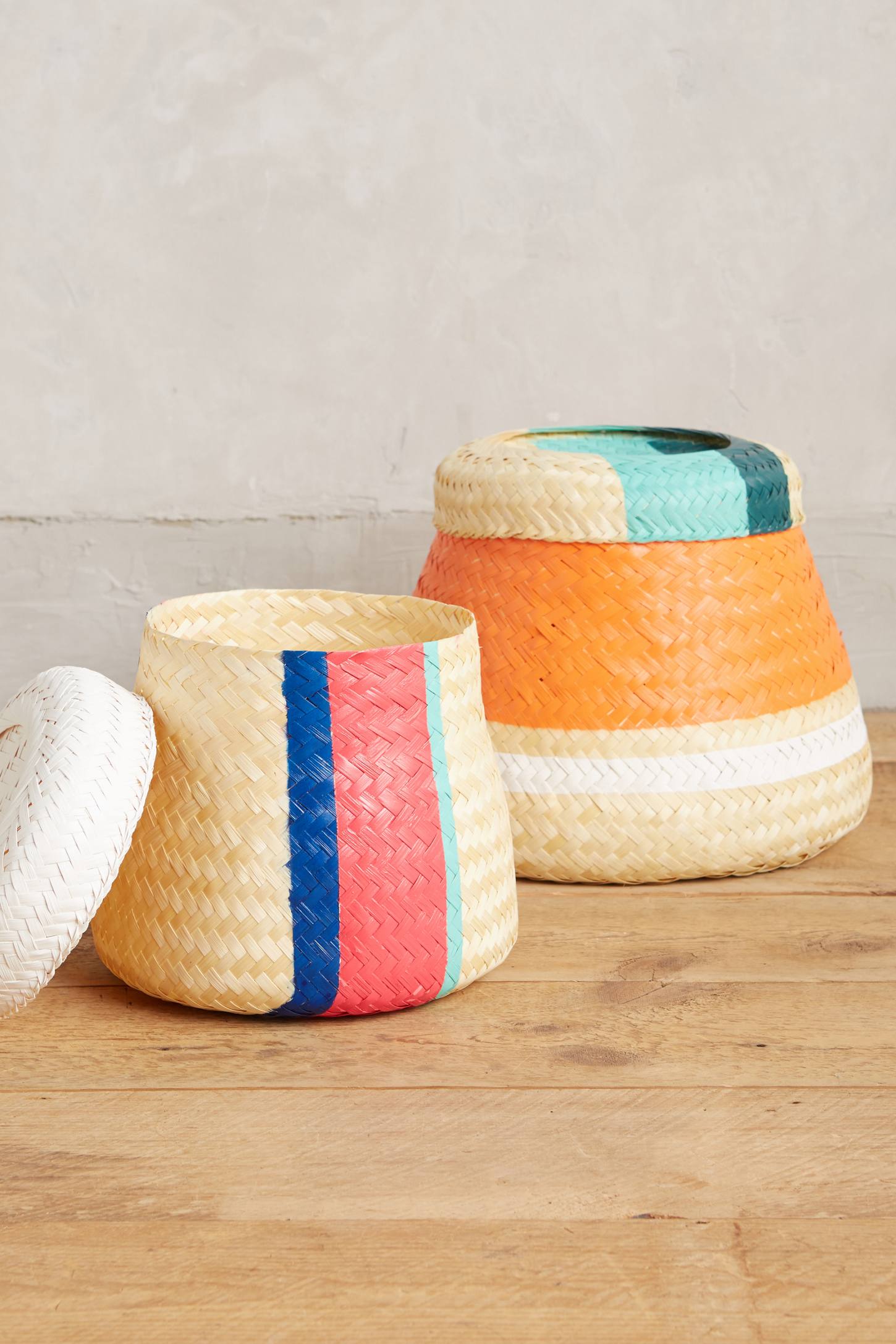 Anthropologie has really been getting down with the Los Angeles cool-girl tribe lately, and we're pretty happy about that. First there were those dreamy All Roads textiles; now the brand has teamed up with Joanna Williams of Kneeland Mercado to release a series of Mexico City–inspired textiles and painted baskets.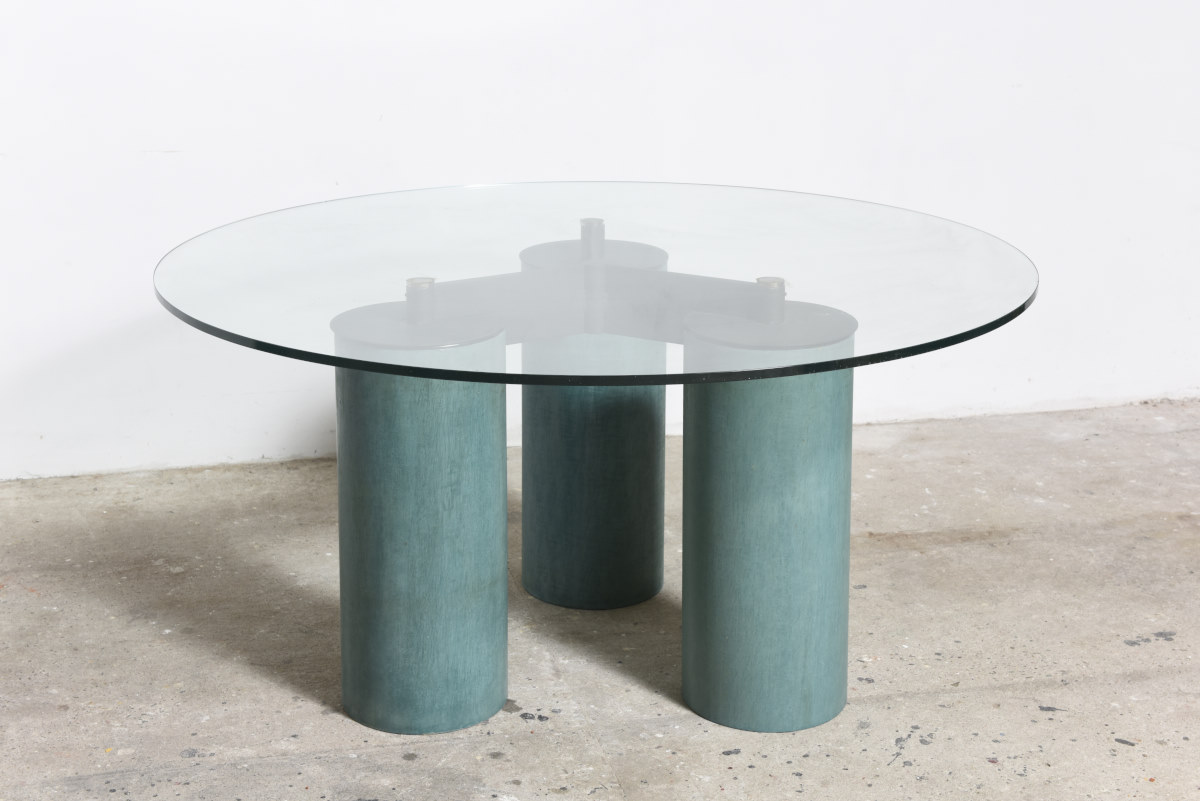 One last piece of vintage: Massimo and Lella Vignelli's Metafora table gets all the attention in these geometry-obsessed times, but we are loving this bronzed-metal Serenissimo table, created in 1985 with David Law. (Not to mention their Kono table — so good.)
Exhibitions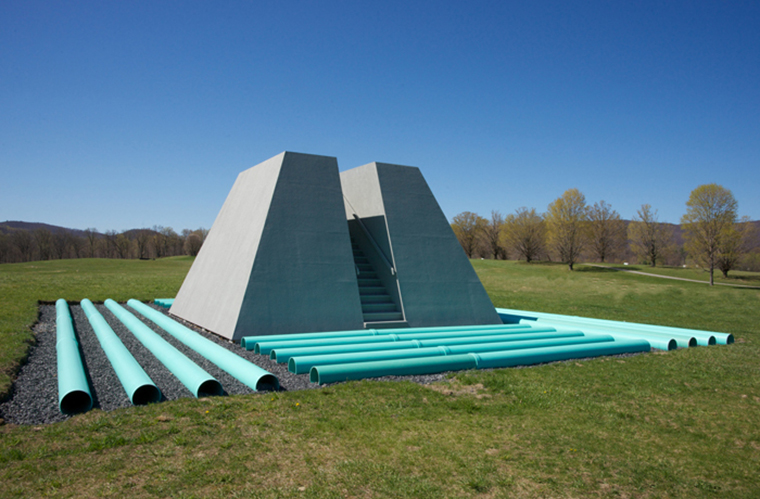 It's been far too long since we made a pilgrimage to Storm King, the beautiful sculpture park in New York's Hudson Valley, and with this summer's Dennis Oppenheim exhibition it seems the perfect time to go. The late sculptor will present indoor and outdoor works including this ode to turquoise PVC pipe, Dead Furrow, a large earthwork Oppenheim designed in 1967.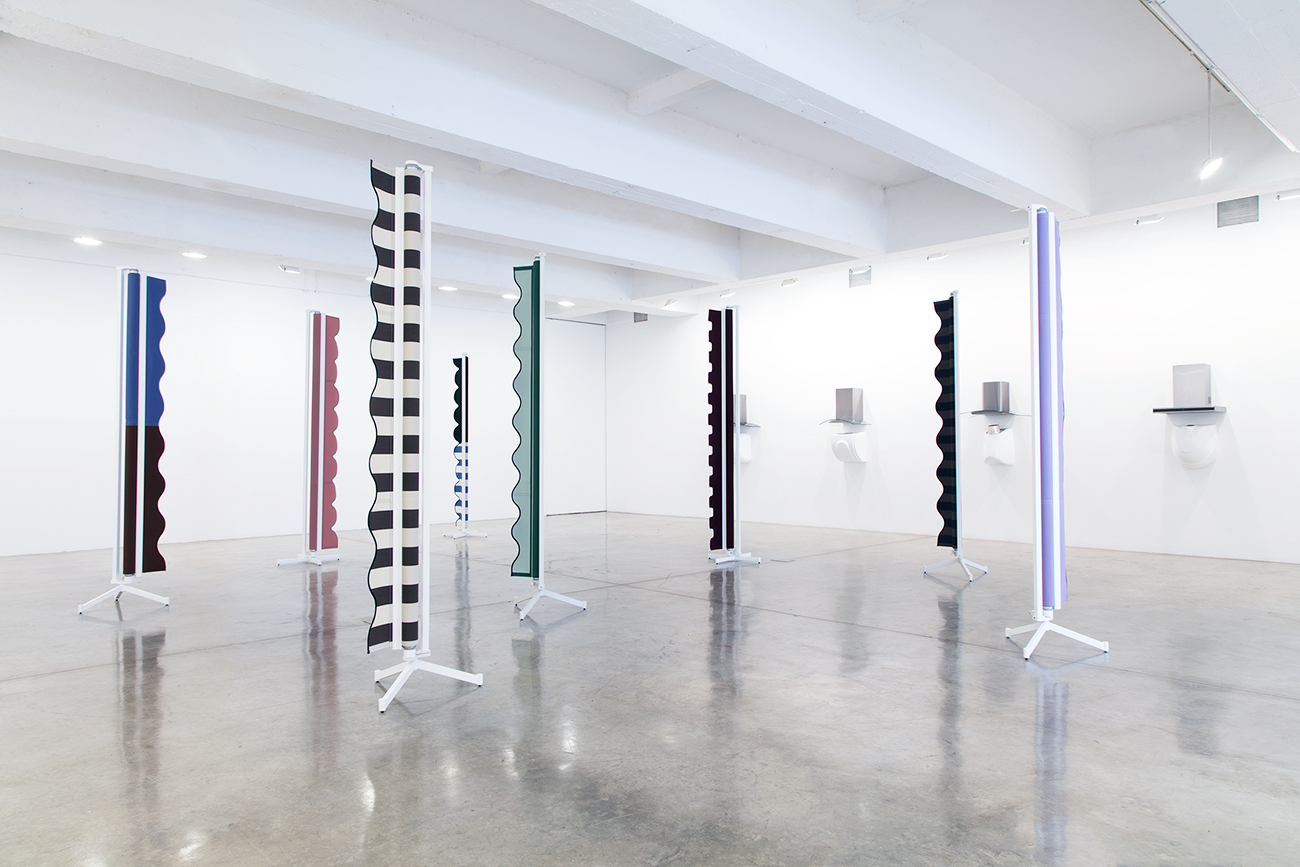 We had to include both far away (above) and close up (below) views of the new Nicole Wermers exhibition at Tanya Bonakdar Gallery to show just how clever these weird "assisted readymades" are — from far away, you mostly notice the fun patterns and shapes; up close you realize they're in fact retractable awnings, turned on their sides and rendered in custom fabrics. The exhibition also includes models of bathroom hand dryers and foldable baby changing stations with their interior surfaces filled with terrazzo; the exhibition is a mediation on how various materials produce and define urban space.
That squiggly profile recurs in the new Drift sconce by Grain, an ICFF entry we almost missed entirely. "The glass for this series is poured hot into graphite forms and then it slowly cools in a special oven for several days," Grain's Chelsea Minola writes. "The puckering textures on the glass surfaces happen when the hot glass hits the cool molds."
Restaurants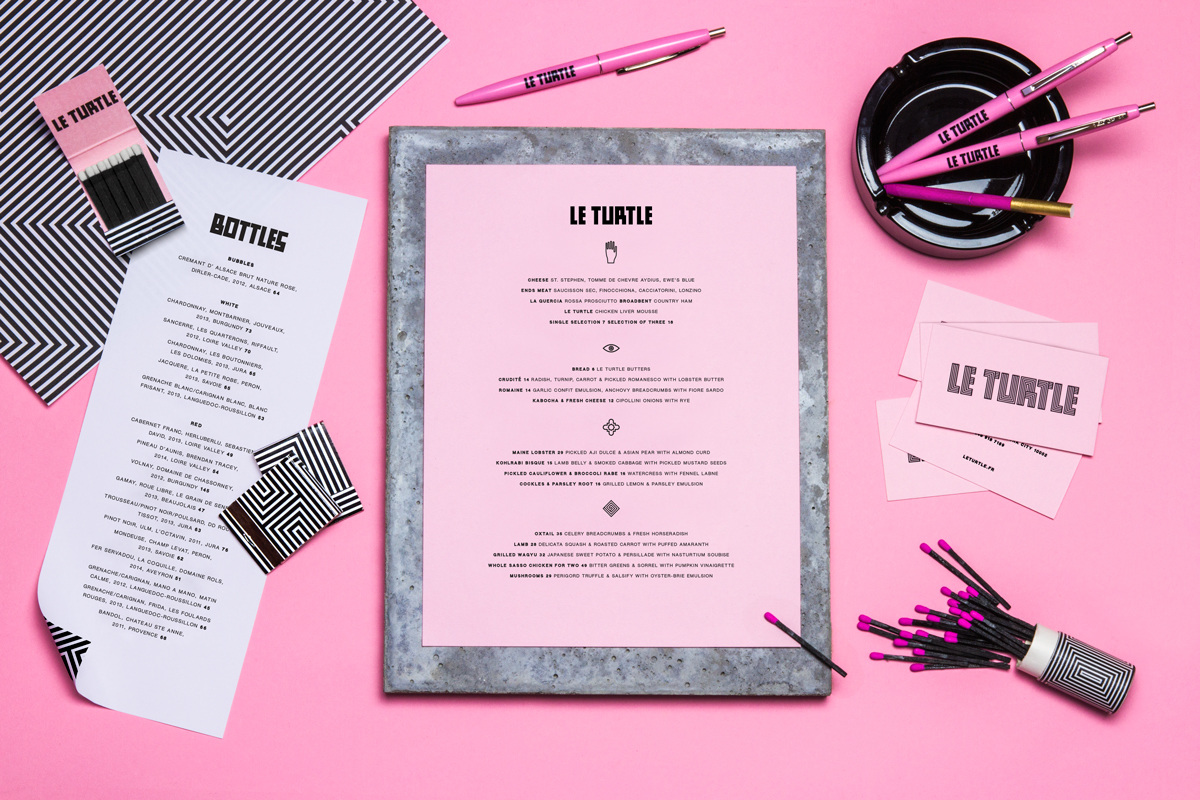 We can't remember the last time we went to a restaurant's website and thought "Whoa, cool" —and now it's happened twice in one week. First, we stumbled upon the website for new NY hotspot Le Turtle, courtesy of an article about the restaurant's excellent graphic design, by Leta Sobierajski and Wade Jeffree (that's their collateral, above). The site cycles between several different surreal videos; good luck finding the menu.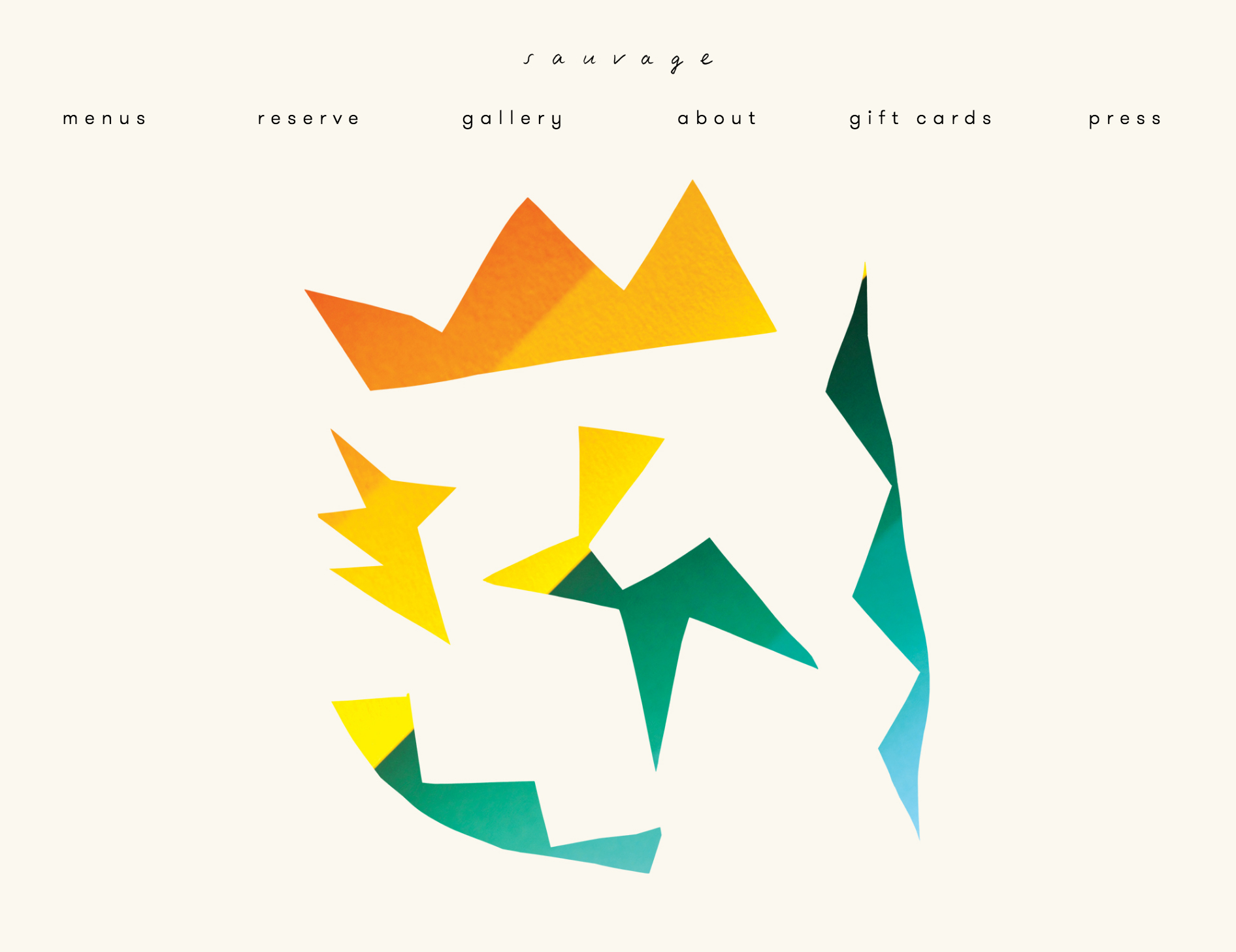 We also love this Matisse-like design for the new Brooklyn restaurant Sauvage, which flashes different, brilliantly-hued cutout patterns while you decide how to navigate the site. Not sure who's behind the design, but kudos.