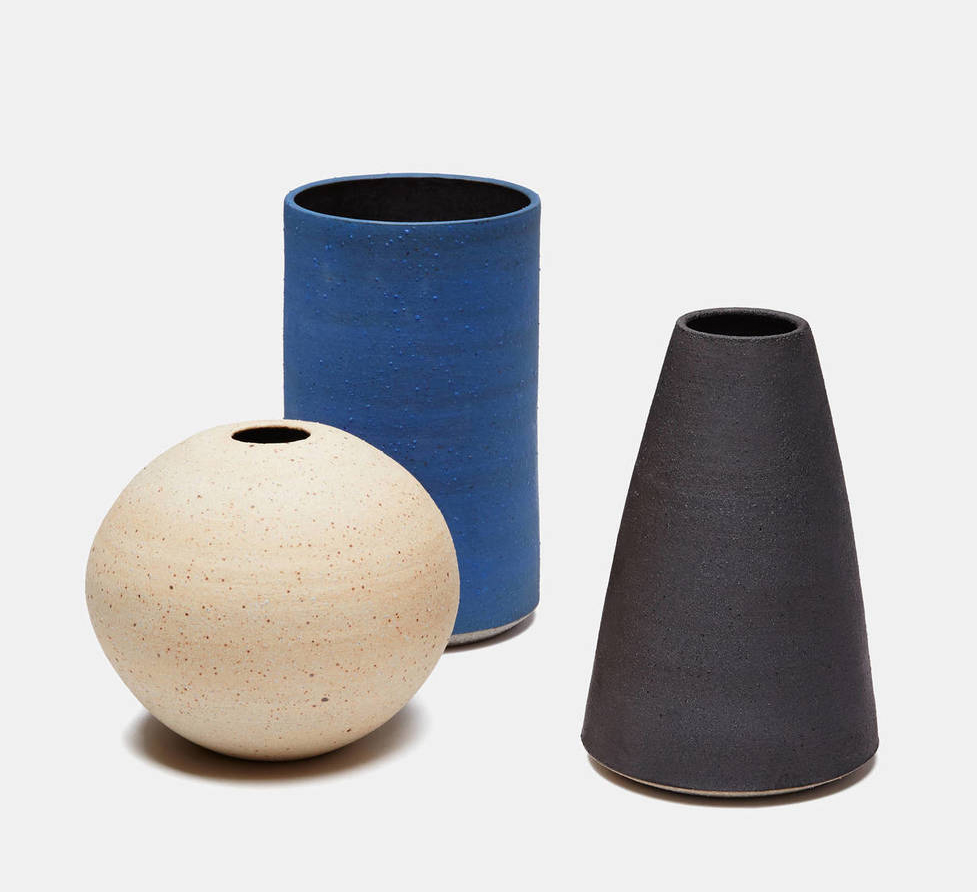 A weekly Saturday recap to share with you our favorite links, discoveries, exhibitions, and more from the past seven days. This week: Uncovering goodies at The Line in Amagansett, coveting a collab between two of ceramics' hottest stars, and ogling a beautiful series of glass sculptures inspired by the architecture of a Pizza Hut.
Links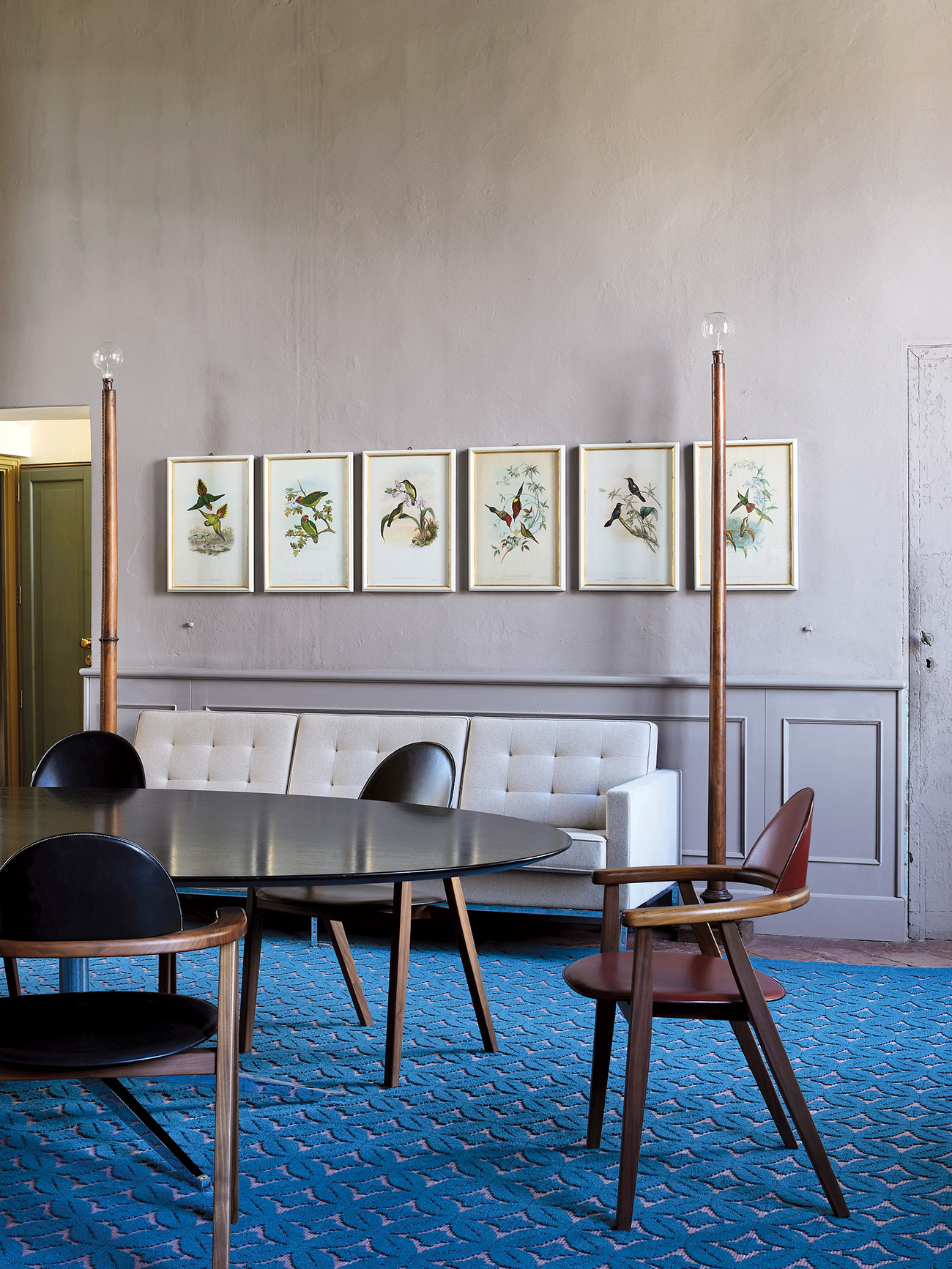 That sound you heard this week was the collective design world's jaws dropping as T Magazine published this look inside Italian filmmaker Luca Guadagnino's home, a former palazzo just outside of Milan (the director is probably best known for I Am Love, set inside Milan's most famous residence, the Villa Necchi.) In the course of the renovation, Guadagnino found authentic frescoes underneath layers of wallpaper and terra cotta bricks underneath 1950s tiles. Gorgeous and jealousy-inducing.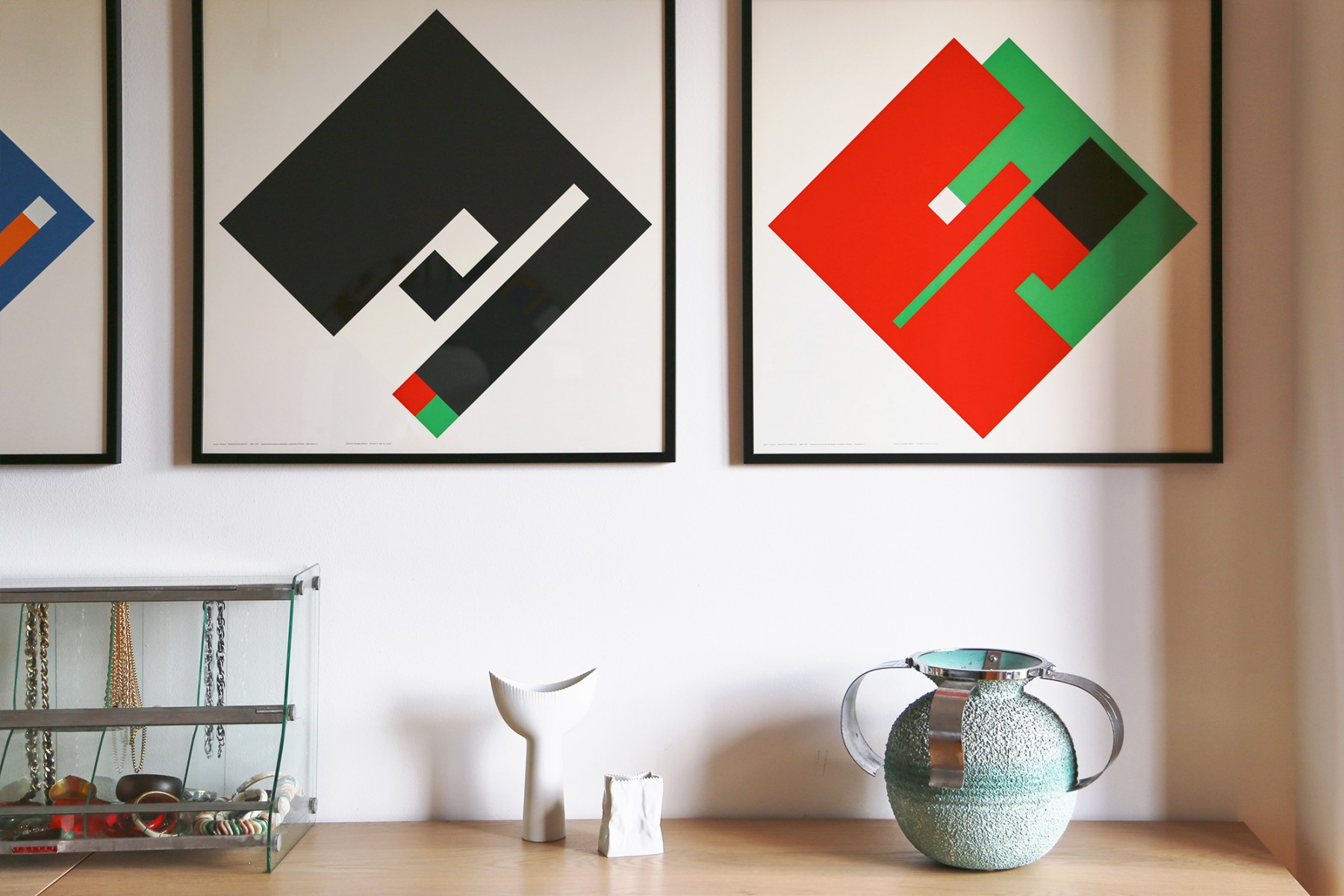 On Pamono, a look inside another, different kind of Milanese home: the apartment of gallerist Andrea Scarabelli of the newly formed Cabina gallery. The home is filled with all sorts of lovely juxtapositions, like this Tapio Wirkkala vase next to an 1920s Art Deco pitcher.
Discoveries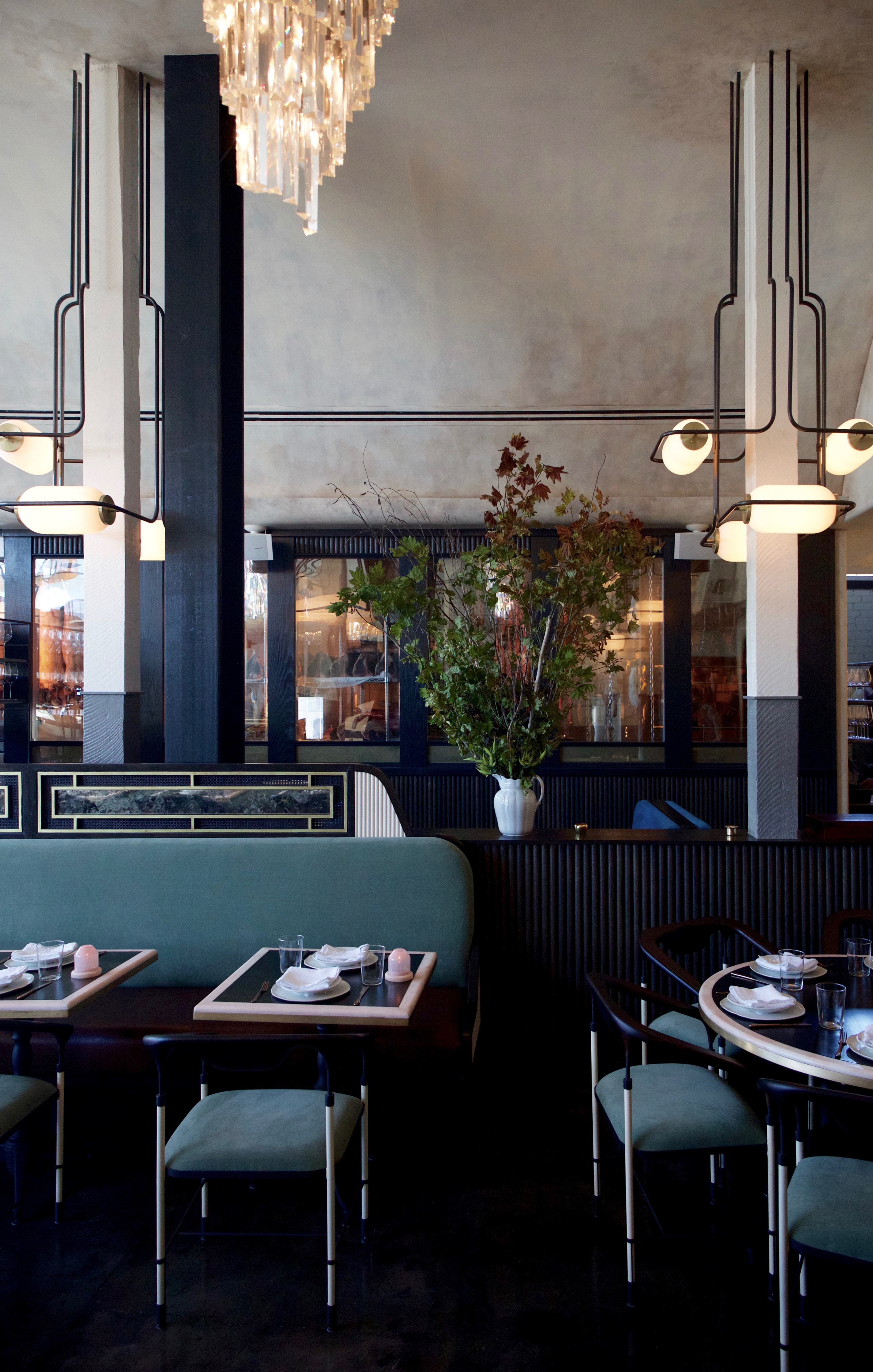 On Instagram this week we spotted a pretty new project by a favorite interior design firm: hOmE, the Brooklyn-based studio run by brothers Oliver and Evan Haslegrave (who made our American Design Hot List last year) have a new restaurant and butcher shop in LA called Gwen. Love those light fixtures and assume, as in most hOmE projects, they're custom made.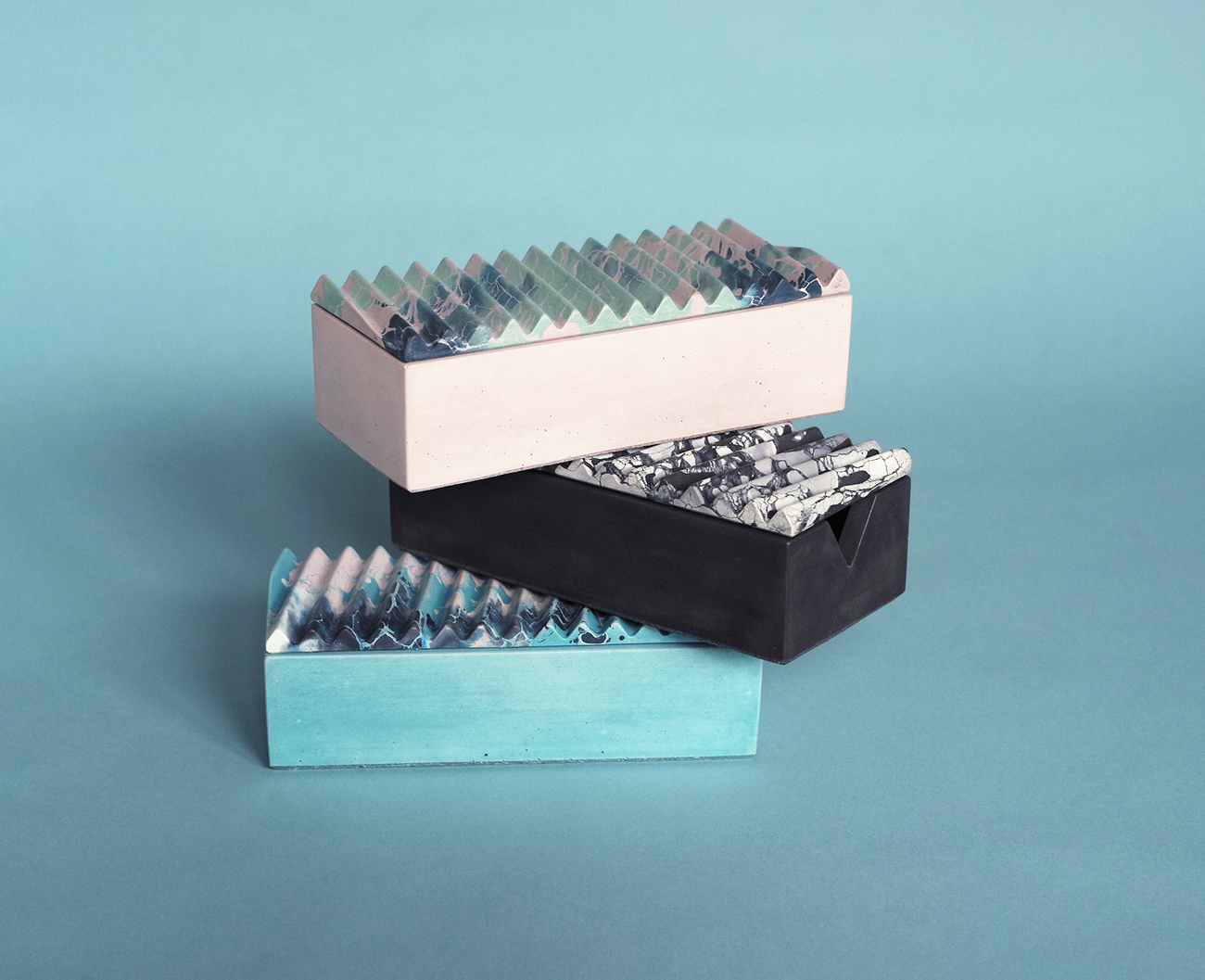 Coveting these ridged, marbled concrete Philyra boxes by Concrete Cat for Coming Soon in New York. Their textured lids have an incense stick holder, or can be used for resting pens, pencils, make-up brushes, smokes, and more.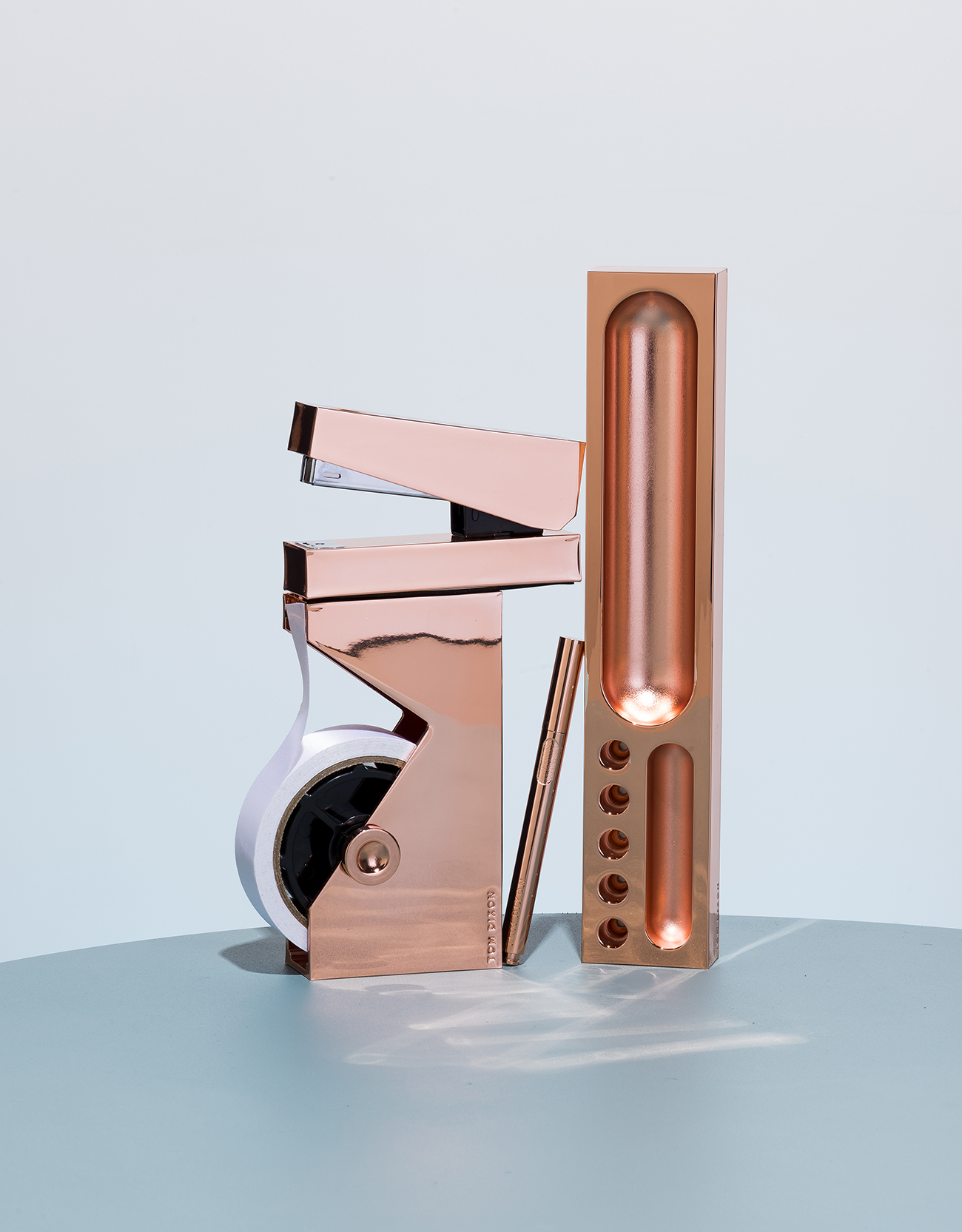 We'll be doing a whole story on how to up your workplace styling game later this week, but you'd do well to start with the new desk accessories by Tom Dixon, like these minimalist Cube pieces, made from a zinc alloy with a copper plated finish.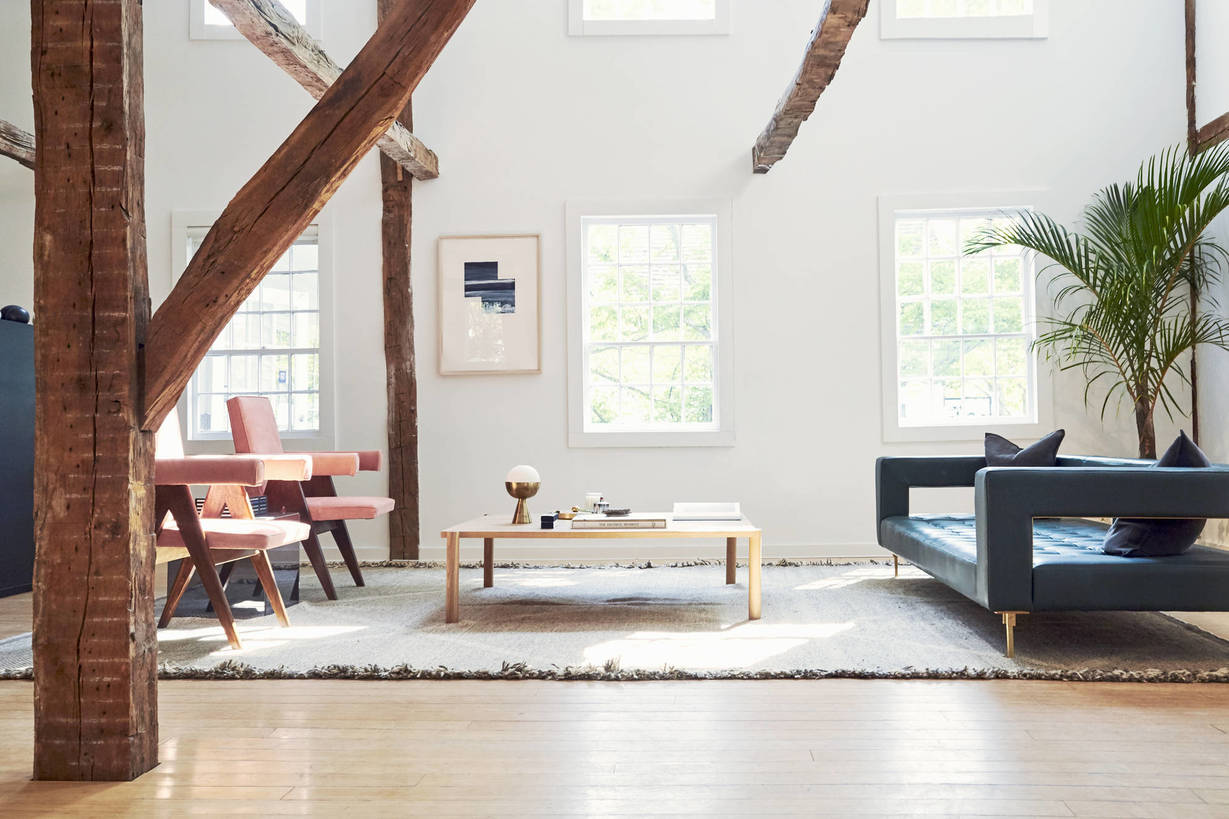 Have we talked about how much we love The Line? We visit this pink suede Jeanneret situation in Amagansett (above) whenever we can (not to mention the amazing green sofa by Alexander Diaz Andersson), but it's also a lovely place to discover artists we never new before, like Victoria Morris, the LA ceramicist who made the textured vessels at the top of this post.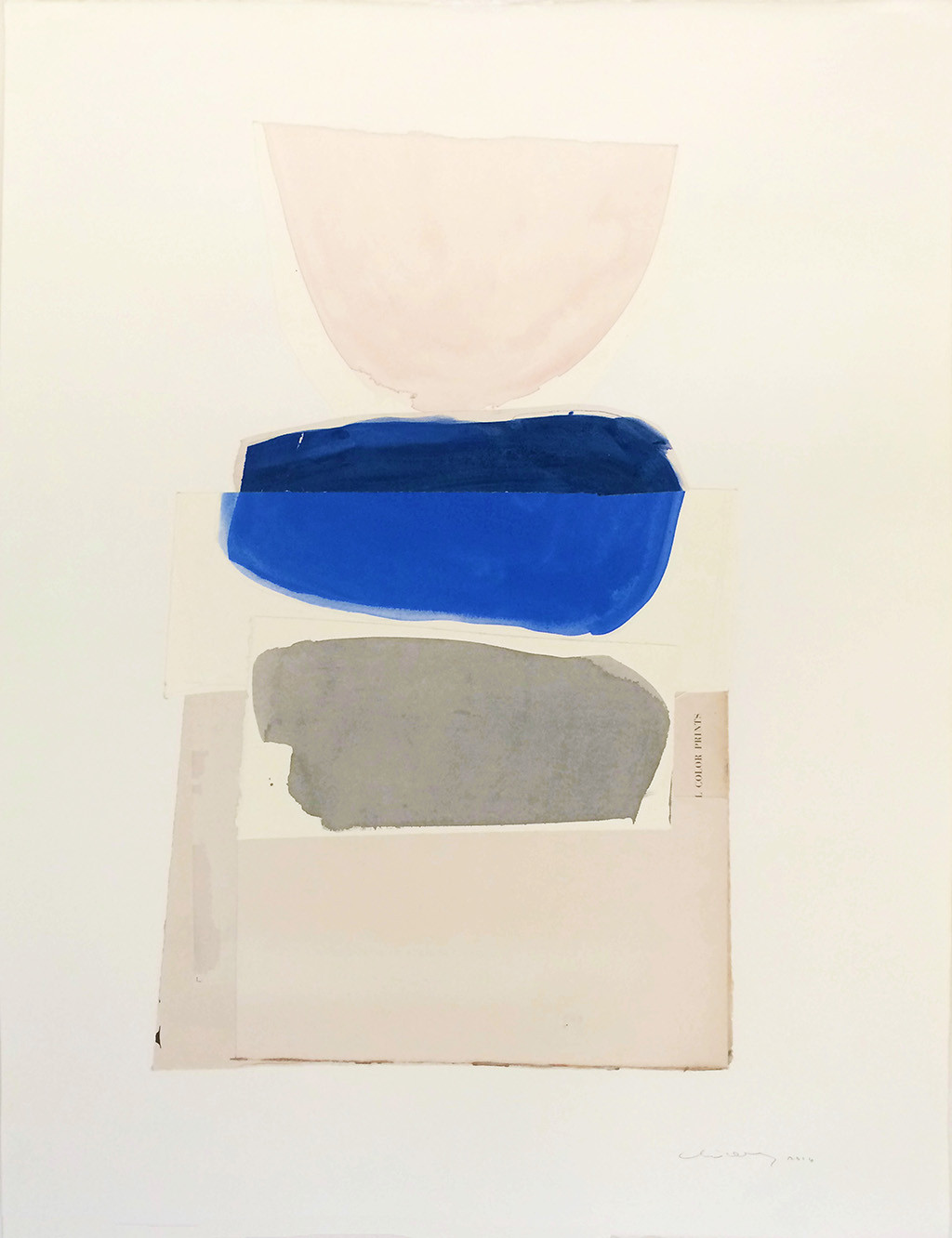 Over on Tappan Collective, there's a whole grouping of beautiful new work by Austin-based artist Claire Oswalt, who makes these watercolor-and-collage on paper pieces as a response to her "fear of the loss of memories and not mentally recording the moments of tomorrow."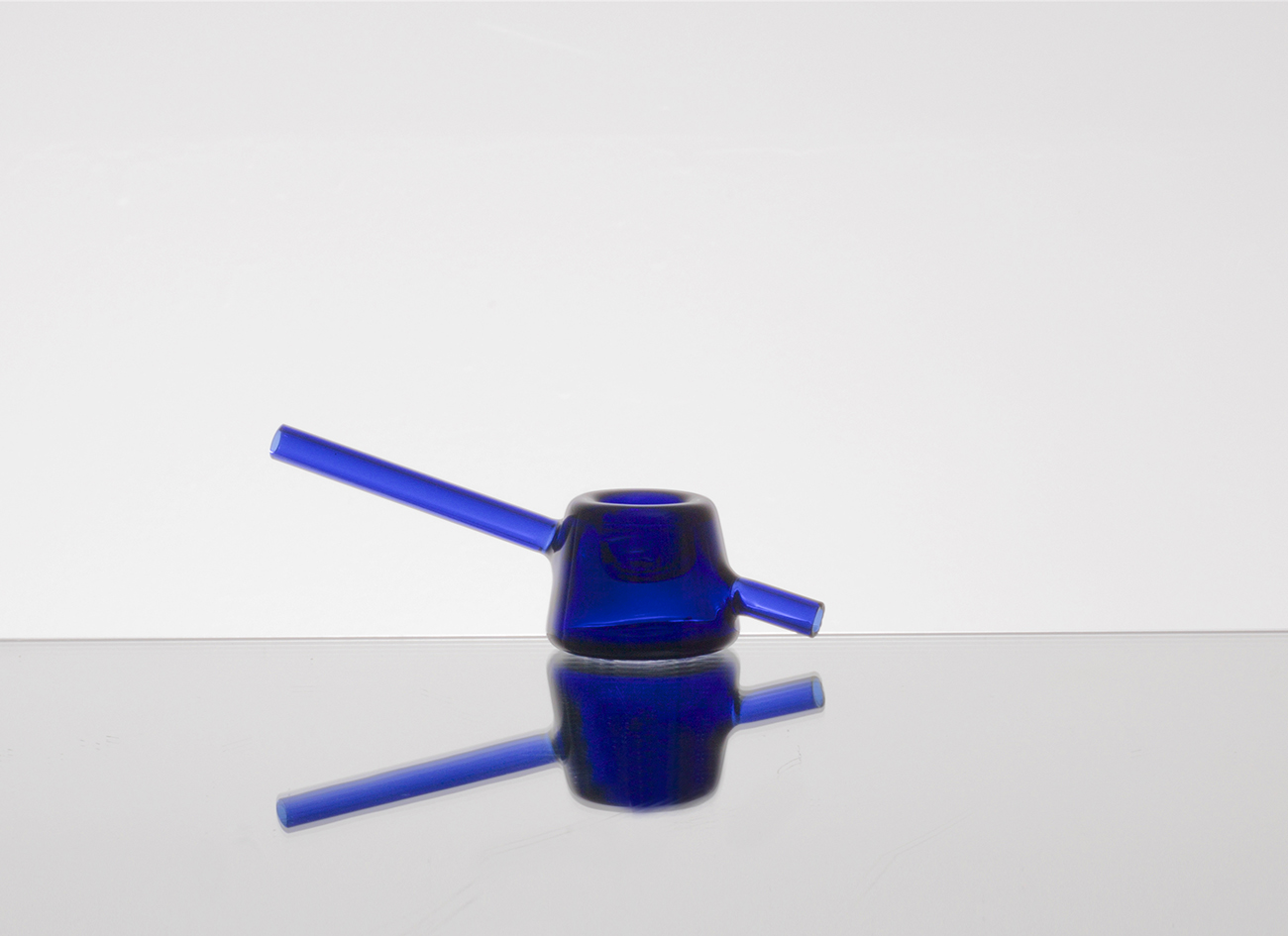 On Monica's other project, Tetra, the company launched this week its first-ever glass pipe, designed by Jamie Wolfond of Good Thing and now for sale at Opening Ceremony. The pipe was inspired by a conversation Monica and Jamie had at a party about Good Thing's new products in borosilicate glass — and, of course, by the serious lack of attractive glass pipes in the world.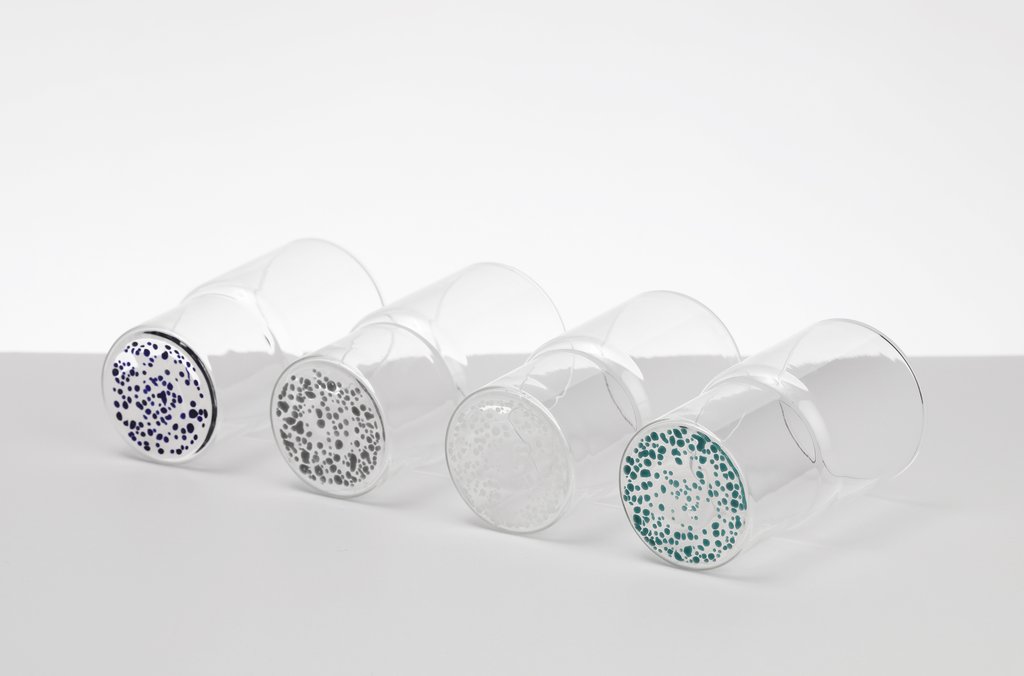 Speaking of that borosilicate glass, we're loving Good Thing's new collaboration with the London-based Silo Studio: a series of speckled cups and pitchers, whose bottoms are made from bits of borosilicate glass fused to the base of a clear cup, creating a distinctive pattern.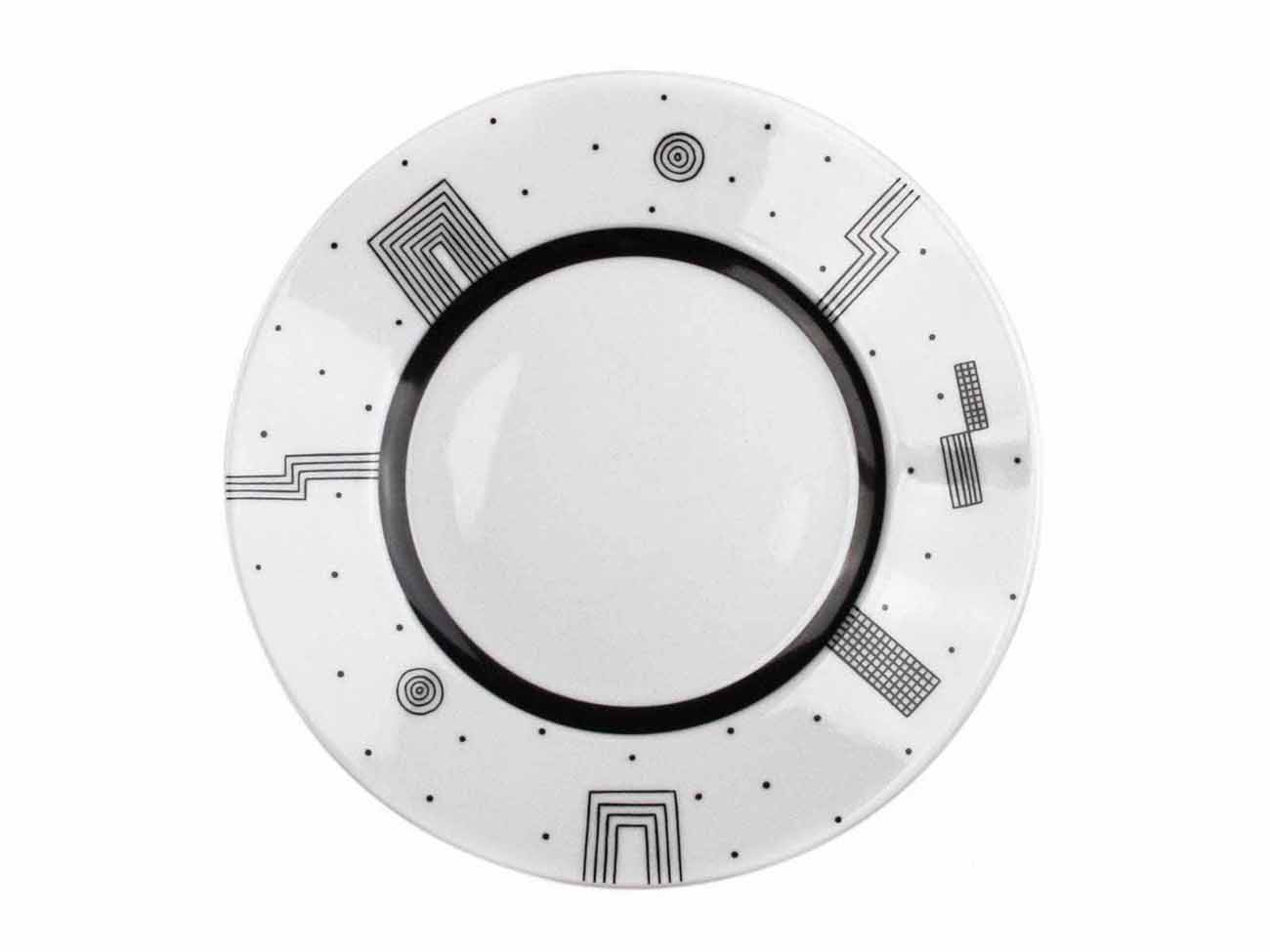 Monica and I have both separately been on the hunt for the anti-china of dishware, which led Monica to this excellent graphic Josef Hoffmann set from 1929. So good.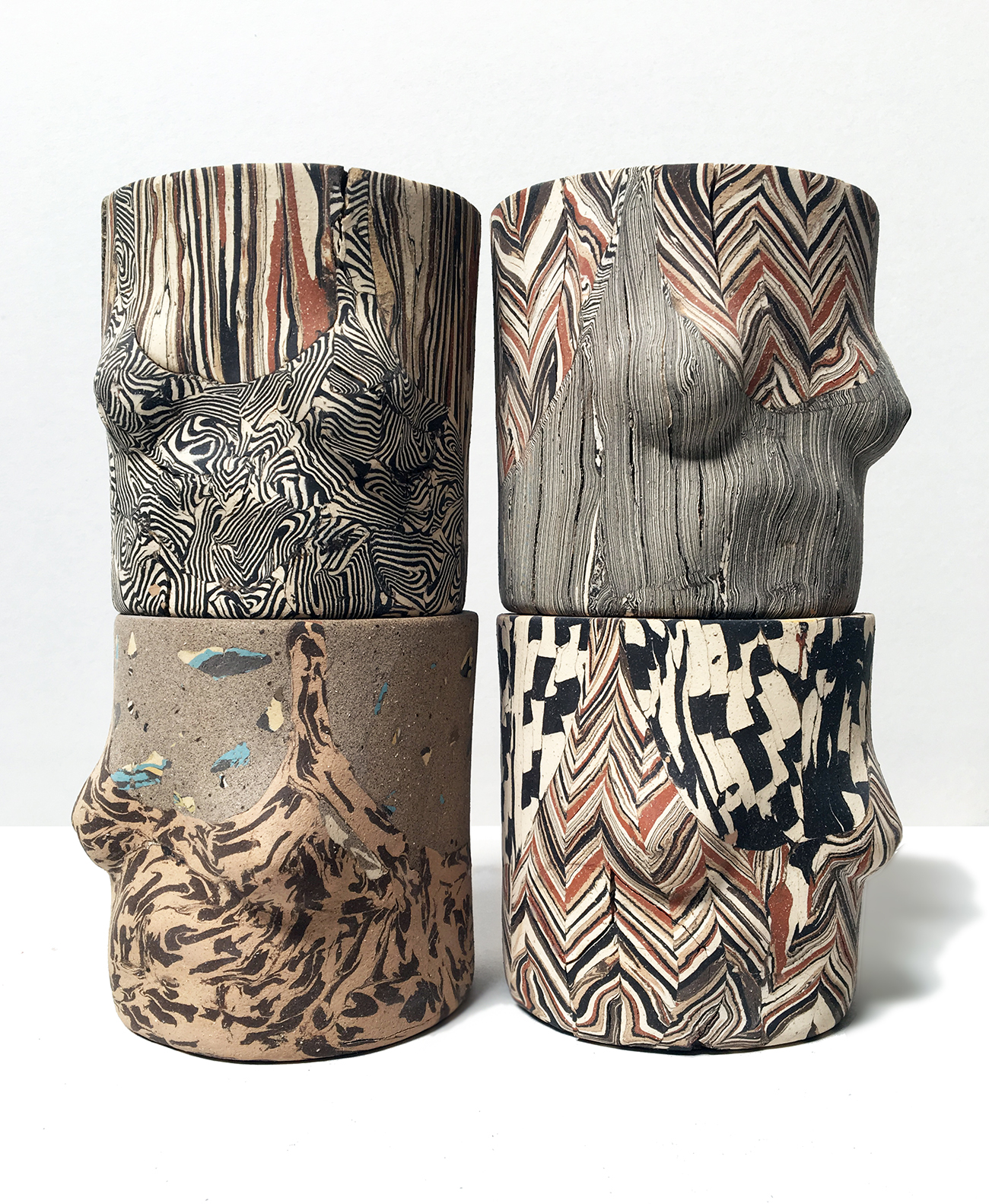 If your ceramics game is strong, you'll realize that the vessels above are an amazing, one-time collaboration by friends and studiomates Cody Hoyt and Isaac Nichols, mixing Group Partner's boob pots with Hoyt's clay bodies and intricate patterning. We'd heard these were in the works and confirmed their existence via this Double or Nothing studio visit, but unfortunately for us (and the rest of the world) they're not for sale!
Exhibitions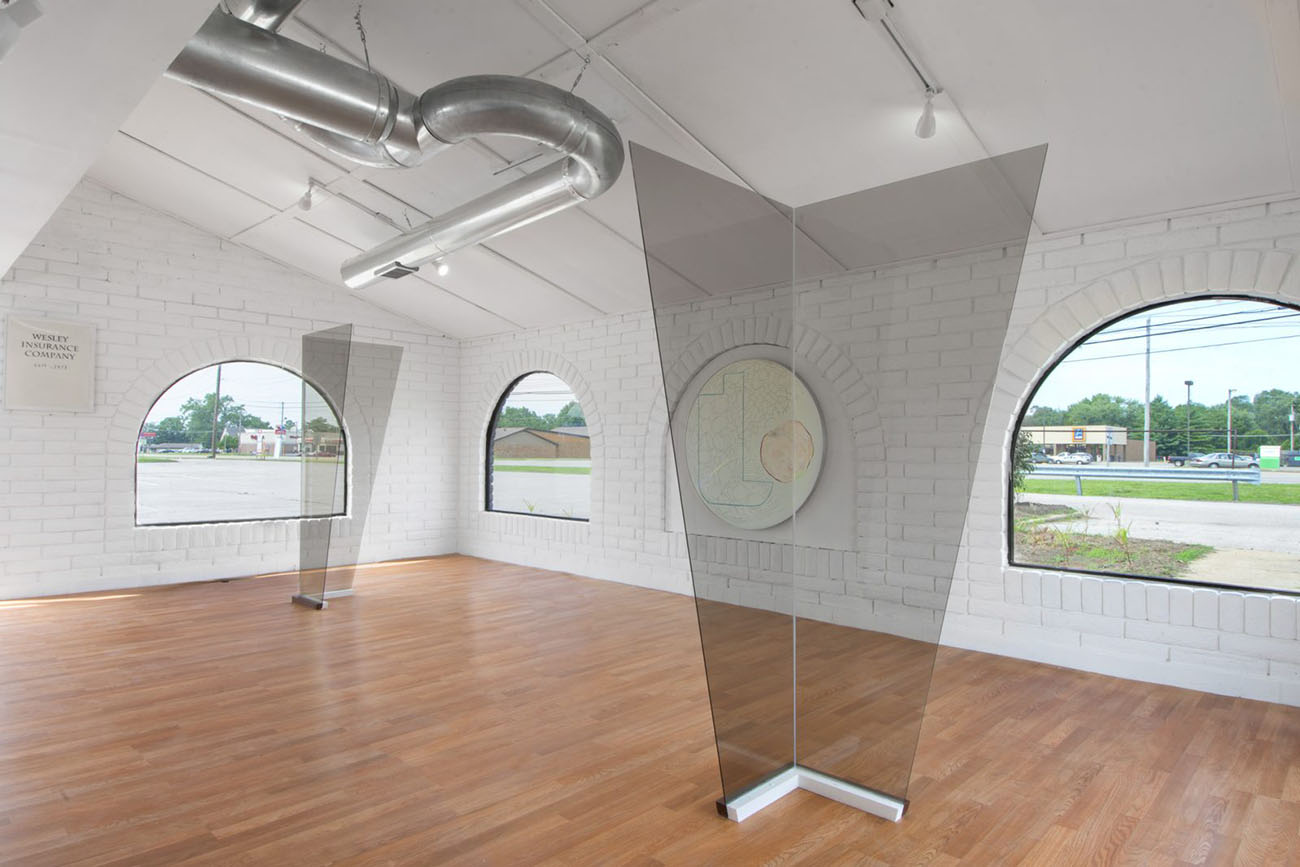 An exhibition that's awfully close to my heart — I grew up in St. Louis and probably passed this former Taco Bell many times on the way to the nearby Cahokia Mounds in Cahokia, Illinois. Now it's been bought and turned into an exhibition space by Los Angeles artist Eric Wesley, who's been renovating and making art in the space for almost a year, under the patronage of his gallery, Bortolomi. For the project's first phase, Wesley made paintings inspired by the cross-section of a burrito. For the second, he created these tempered glass sculptures, inspired by the architecture of a nearby Pizza Hut.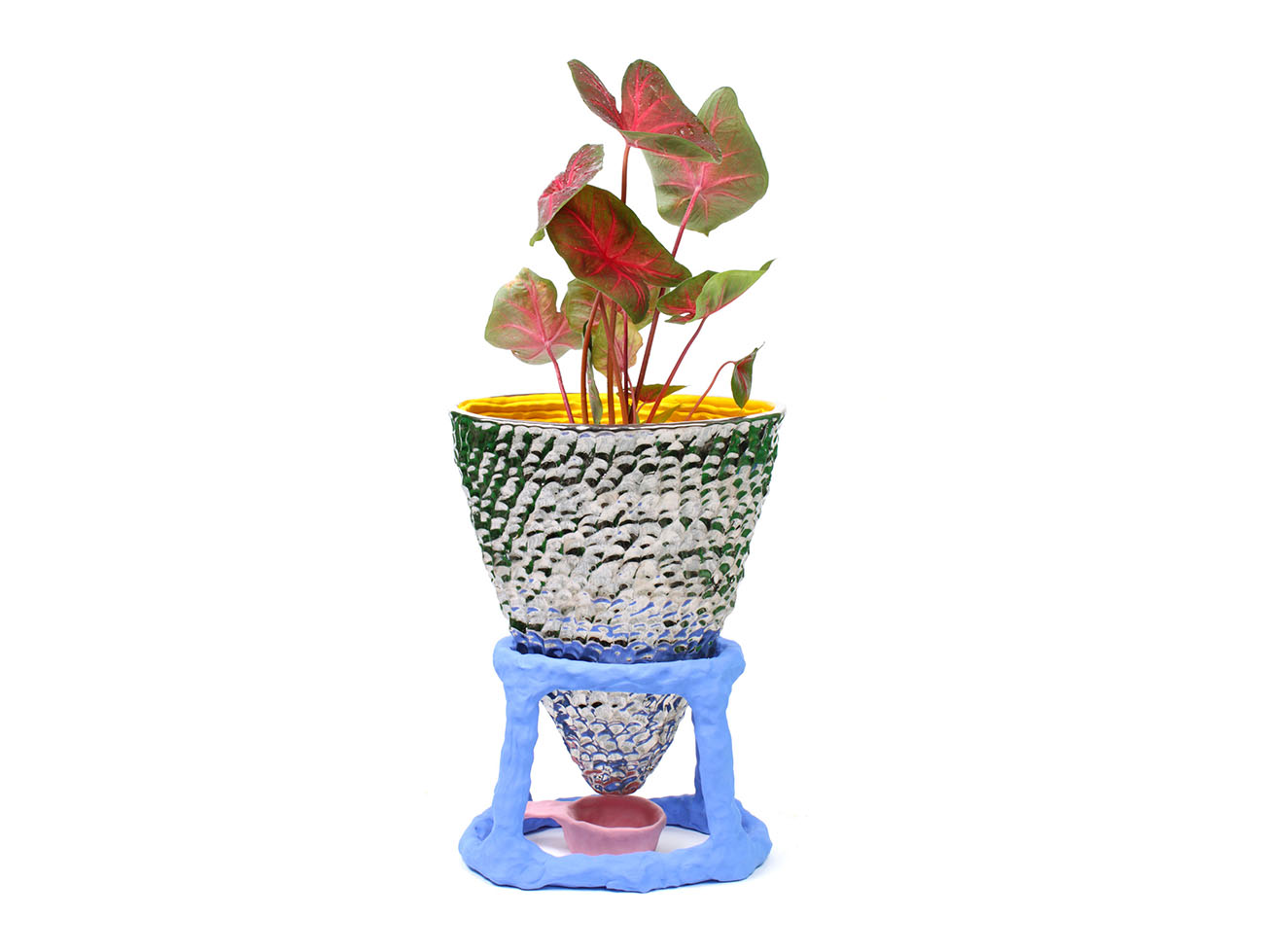 At the ever-evolving 99¢ Plus Gallery, we love this exhibition of planters starring some of our favorite practitioners, like CHIAOZZA, Cody Hoyt, and Sean Gerstley, whose thumbprinted vessel is shown above.