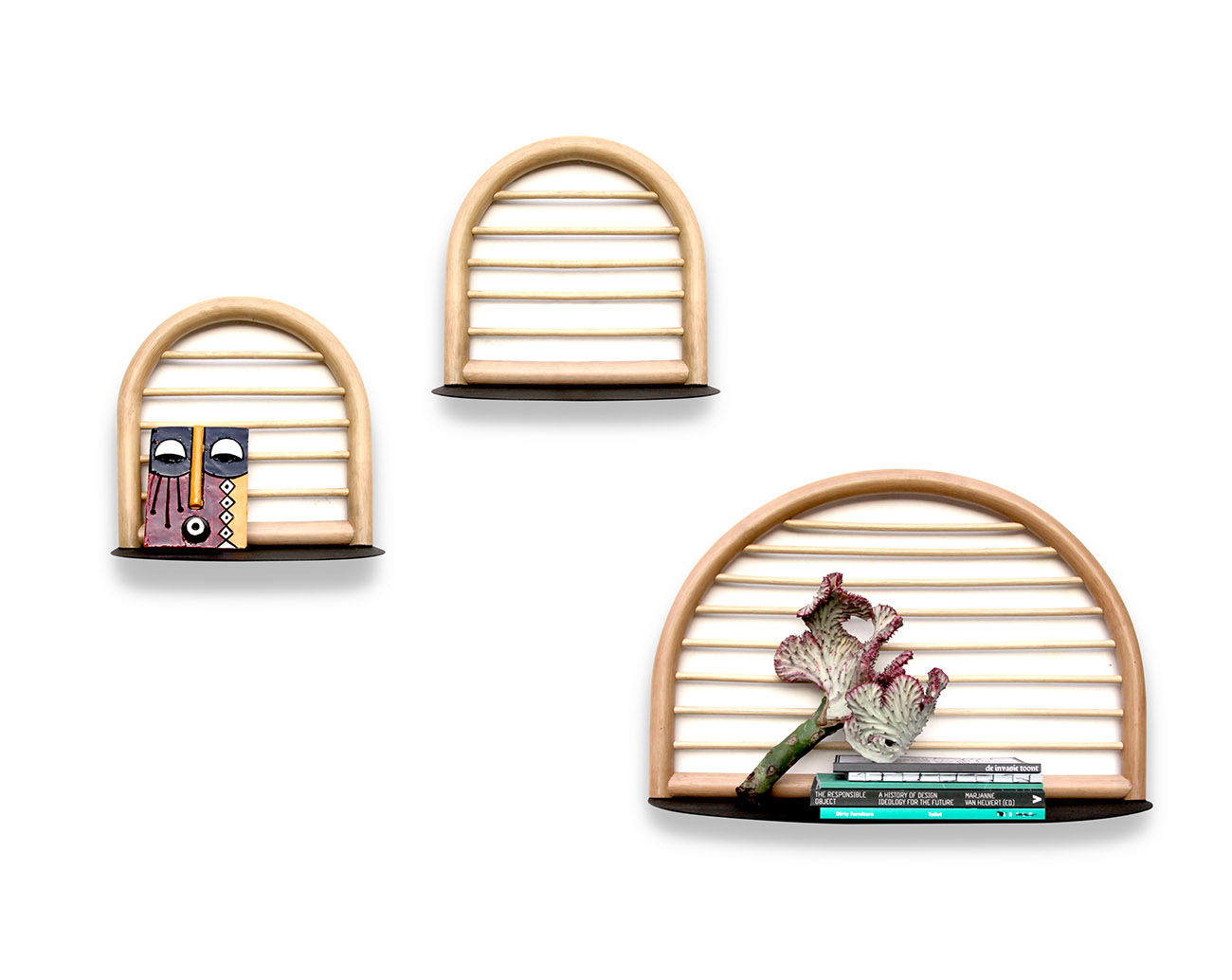 A weekly Saturday recap to share with you our favorite links, discoveries, exhibitions, and more from the past seven days. This week: hallucinatory blocks, $12,000 nesting chairs, and a cookbook from our friends at Spain's indie interiors bible.
Discoveries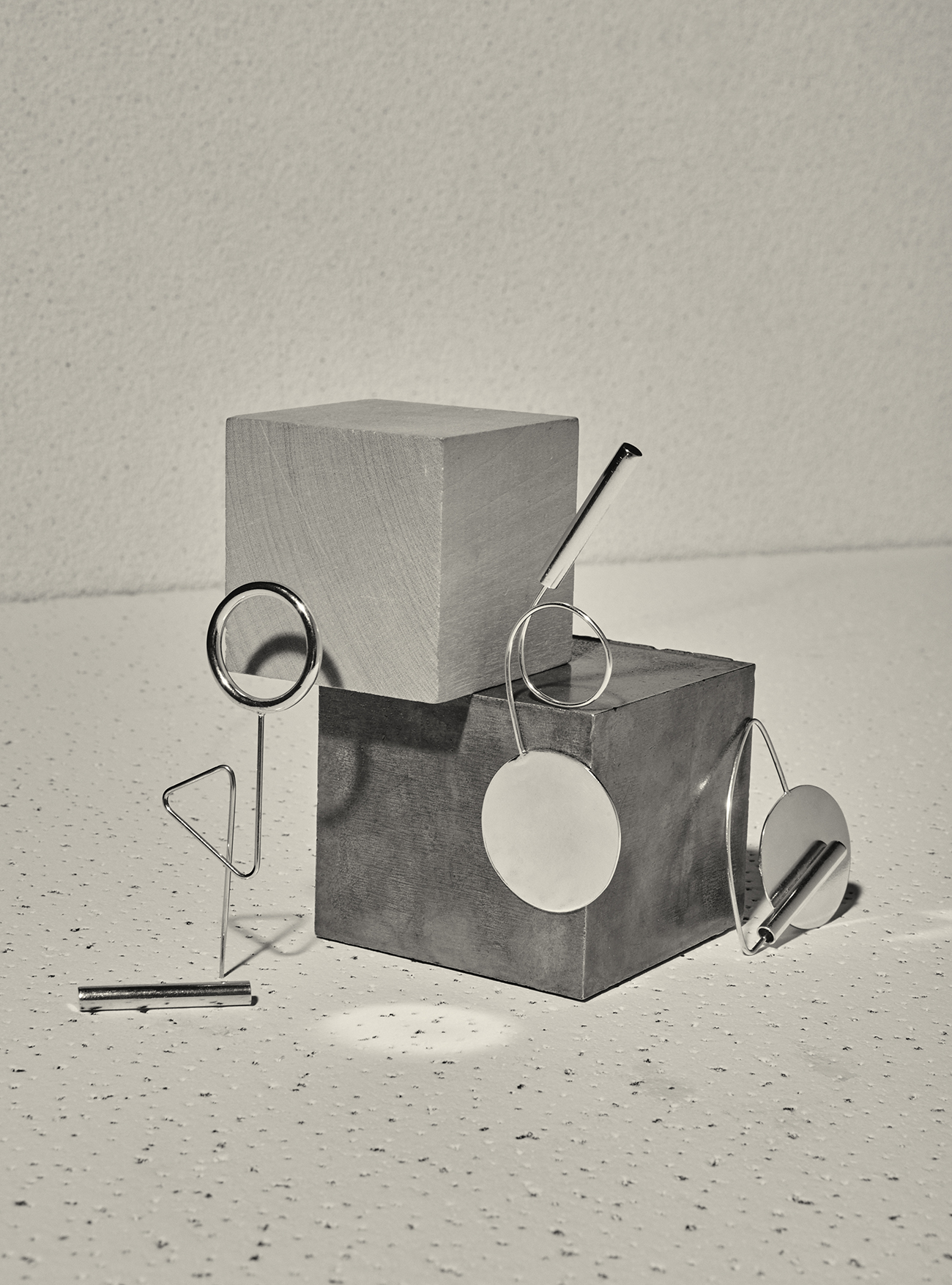 At the uniformly excellent Canal Street Market this week (seriously, have you been yet?), Ladies & Gentlemen Studio unveiled a brand new 12-piece jewelry collection titled Vignette. Consisting of earrings, ear climbers, necklaces and brooches made in sterling silver, the collection was inspired by the elemental approach of Constructivism and the Bauhaus era.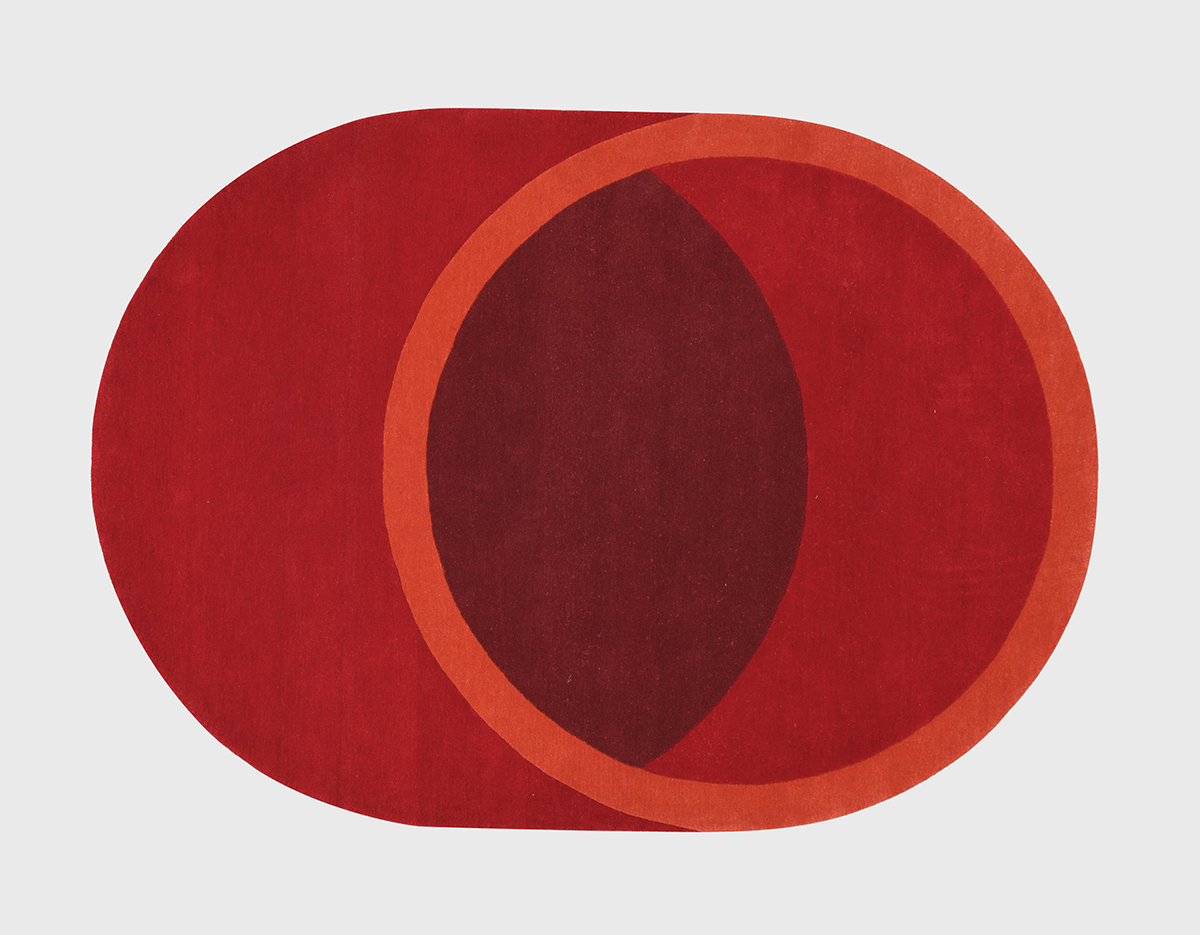 ECAL graduate Adrien Rovero's Rolle carpet is a study in perspective, yes — but it's a lot homier than it sounds, rendered in hand-tufted pure New Zealand wool for Swiss design manufacturer Atelier Pfister.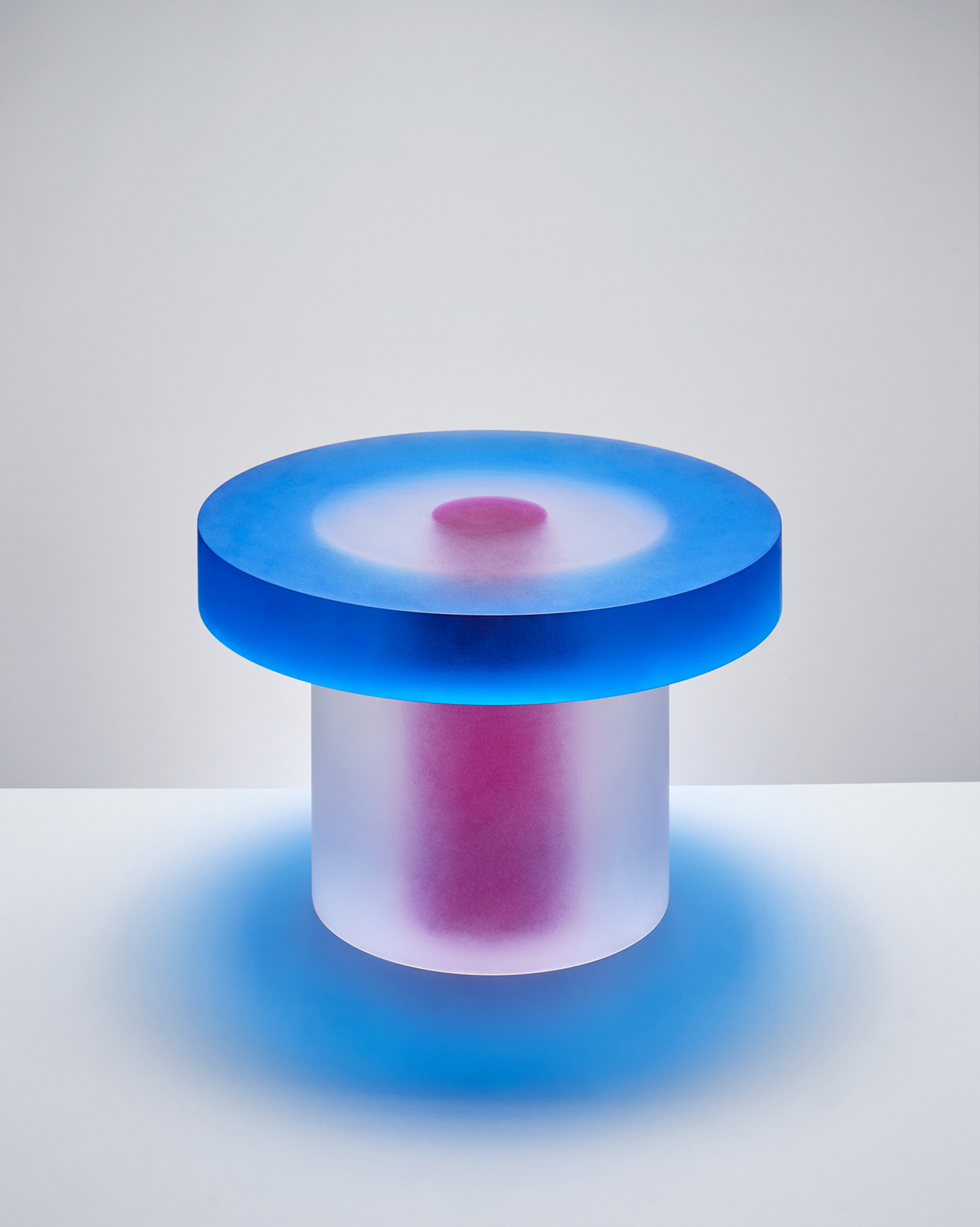 Andy Martin's 'Blocks' series grows with the addition of new forms in cast clear and pigmented polyester resin. Designed to inspire, the works resemble low tables but are meant to be viewed outside of a functional context, "producing a hallucinatory visual experience."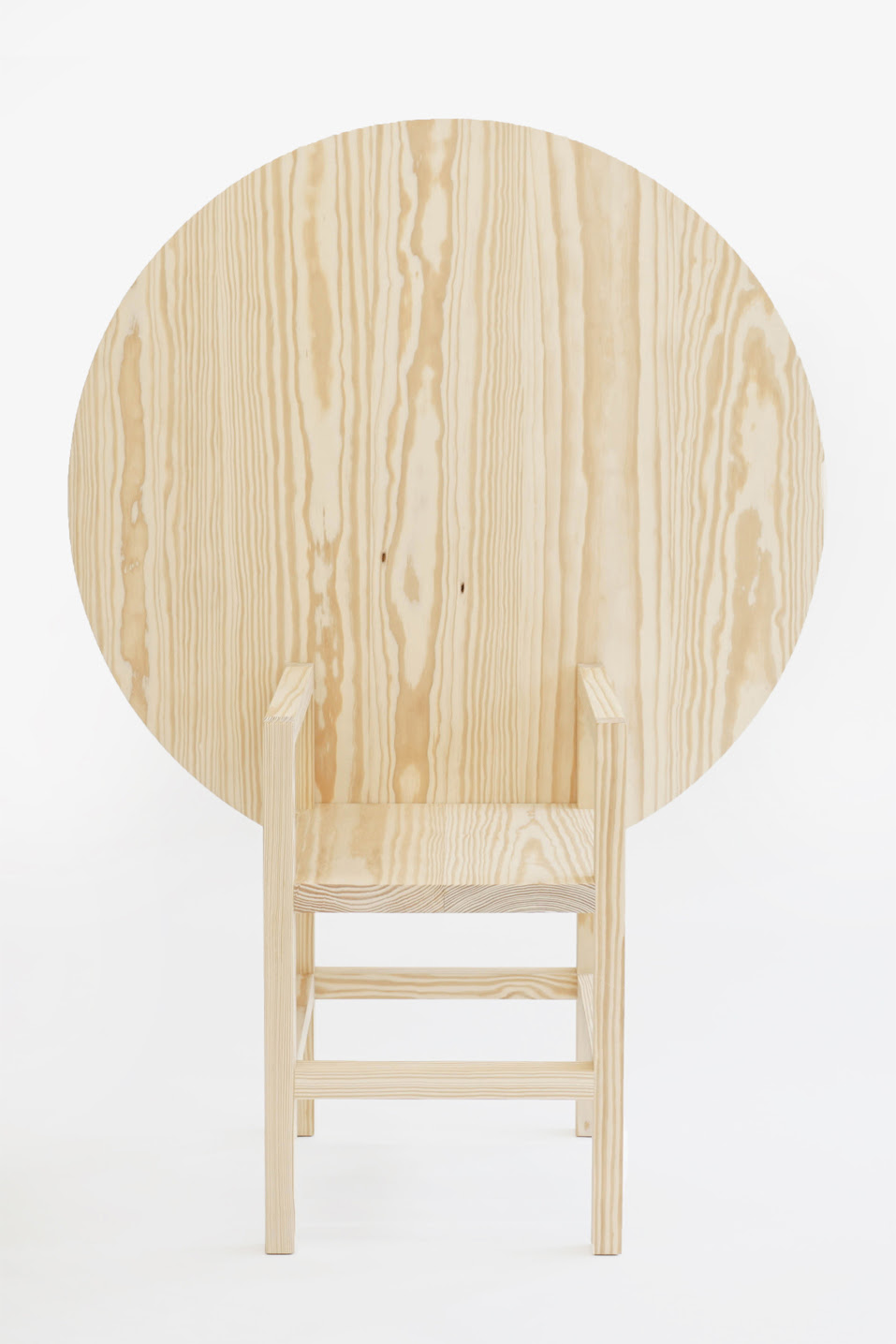 Part of a series of objects created for the Belgian gallery Maniera titled Onkelhaft (Avuncular), Sophie Nys's Table / Chair (Wolo) is, dare we say, a bit of a design mullet? With the tabletop resting on all four trestles it appears to be an unassuming table, derived from an 18th-century design reminiscent of Shaker furniture. But pivot the tabletop upwards and it becomes a throne-like chair. Party in the back, indeed.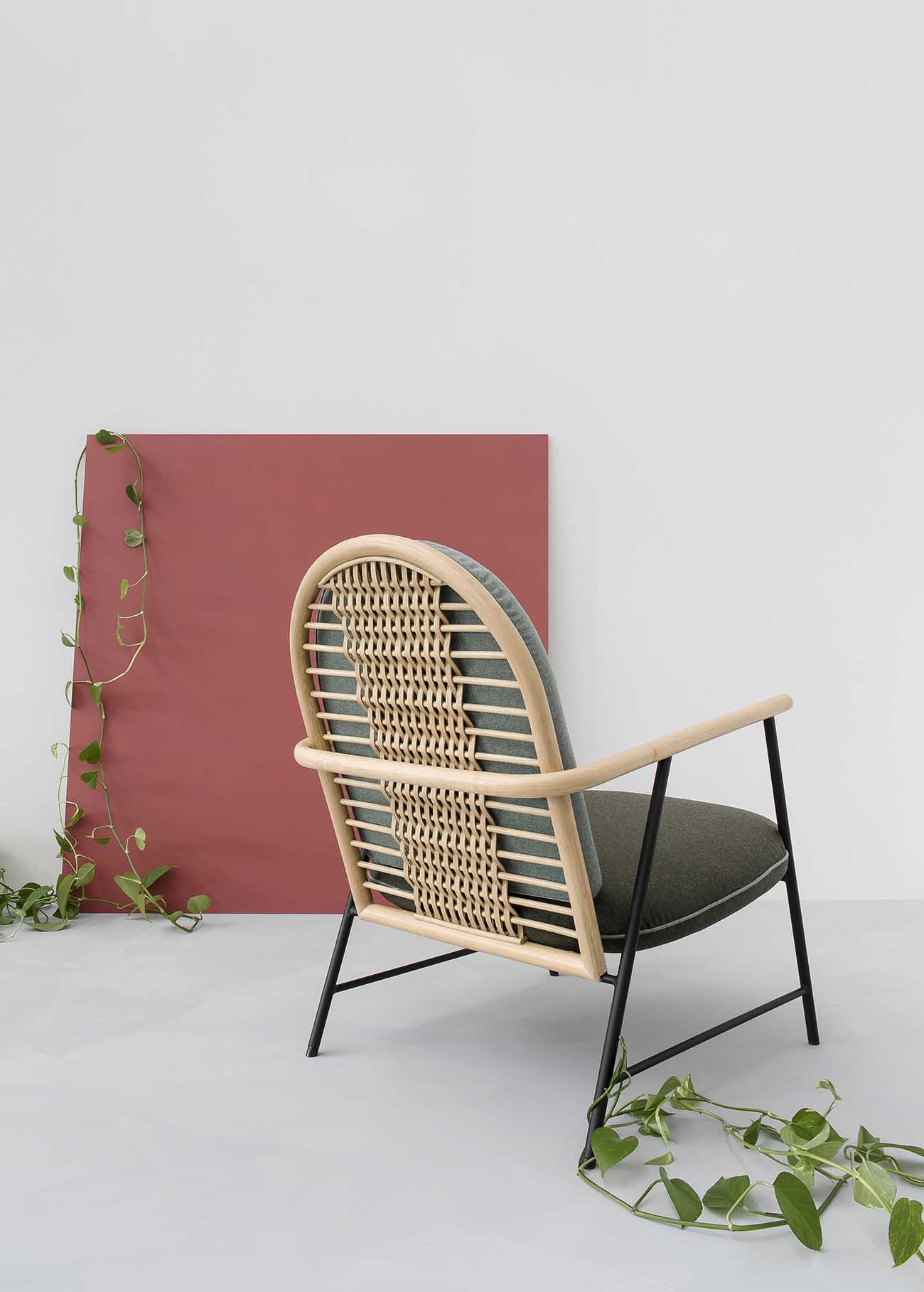 Belgian designer Sep Verboom partnered with Vincent Sheppard to create AYA, a craft-focused collection of Rattan pieces produced in Indonesia for Verboom's sustainable label, Livable. The lounge chair, on a steel frame with Belgian textiles and a woven Rattan back, brings green design decidedly up-to-date (and how adorable are his shelves up top??)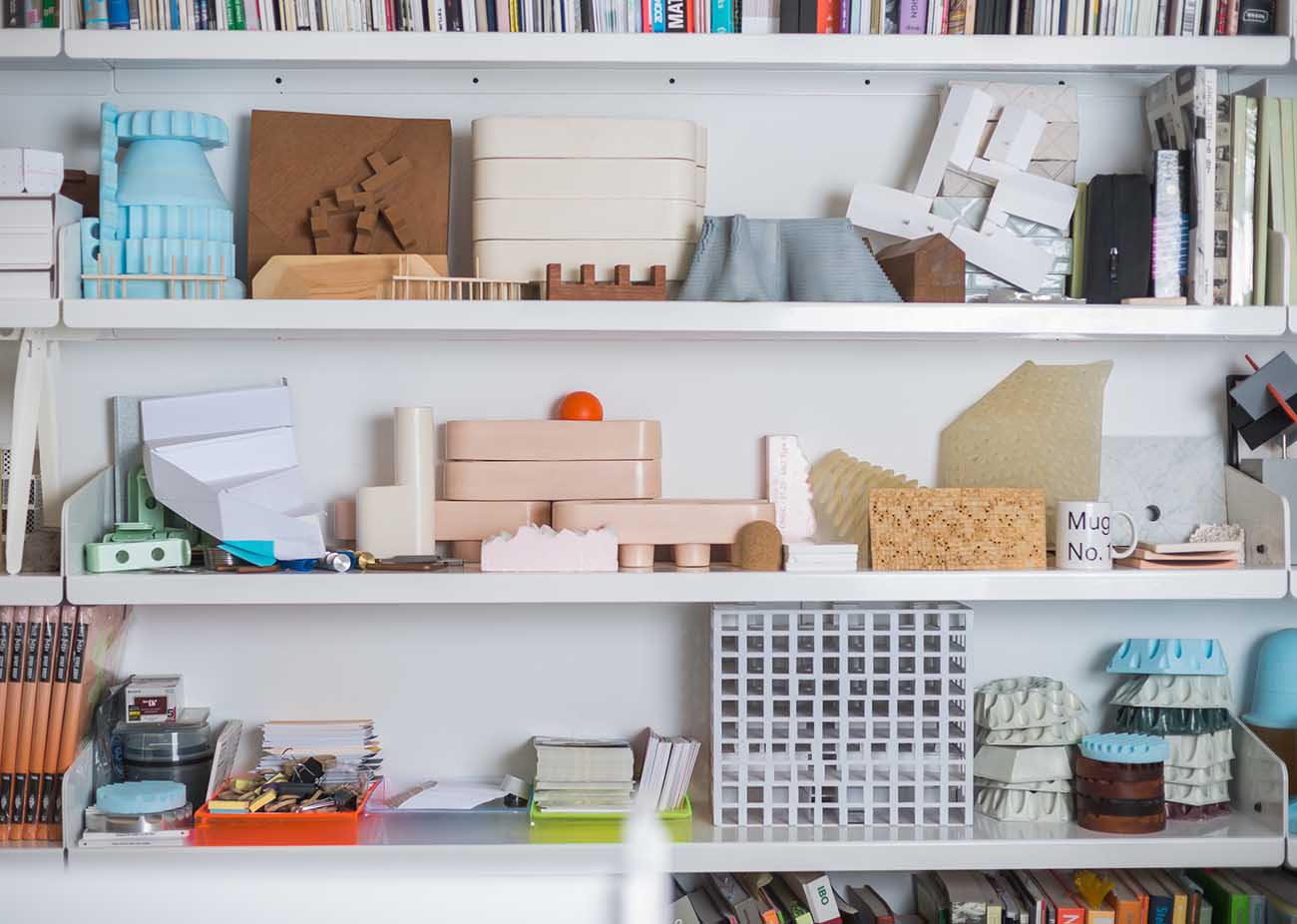 Brooklyn's newest design space, A/D/O, takes up 23,000-square-feet in the heart of Greenpoint, Brooklyn. Housed inside are a prototyping lab, restaurant, design shop and public creative space with interiors and custom furniture by nARCHITECTS, as well as an installation by MOS Architects, whose eclectic studio is seen here.
Shopping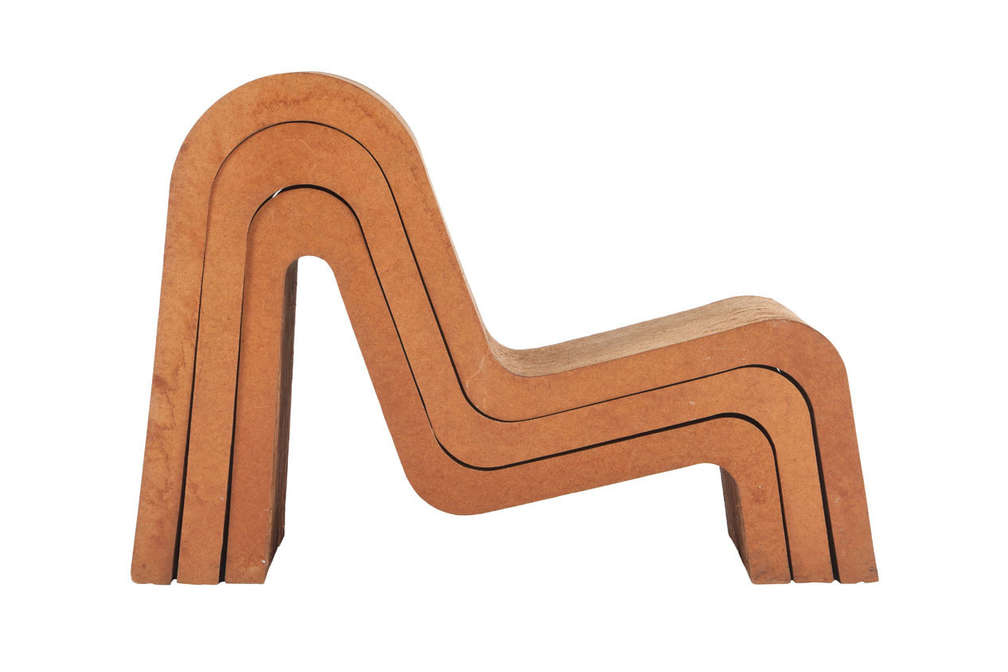 Frank Gehry's nesting chairs, part of a series of furniture he introduced in 1972 under the name "Easy Edges", consist of his proprietary Edge Board—glued layers of humble corrugated cardboard running in alternate directions. The hope was to bring high design to the masses…but these babies will set you back $12,500 on 1stDibs.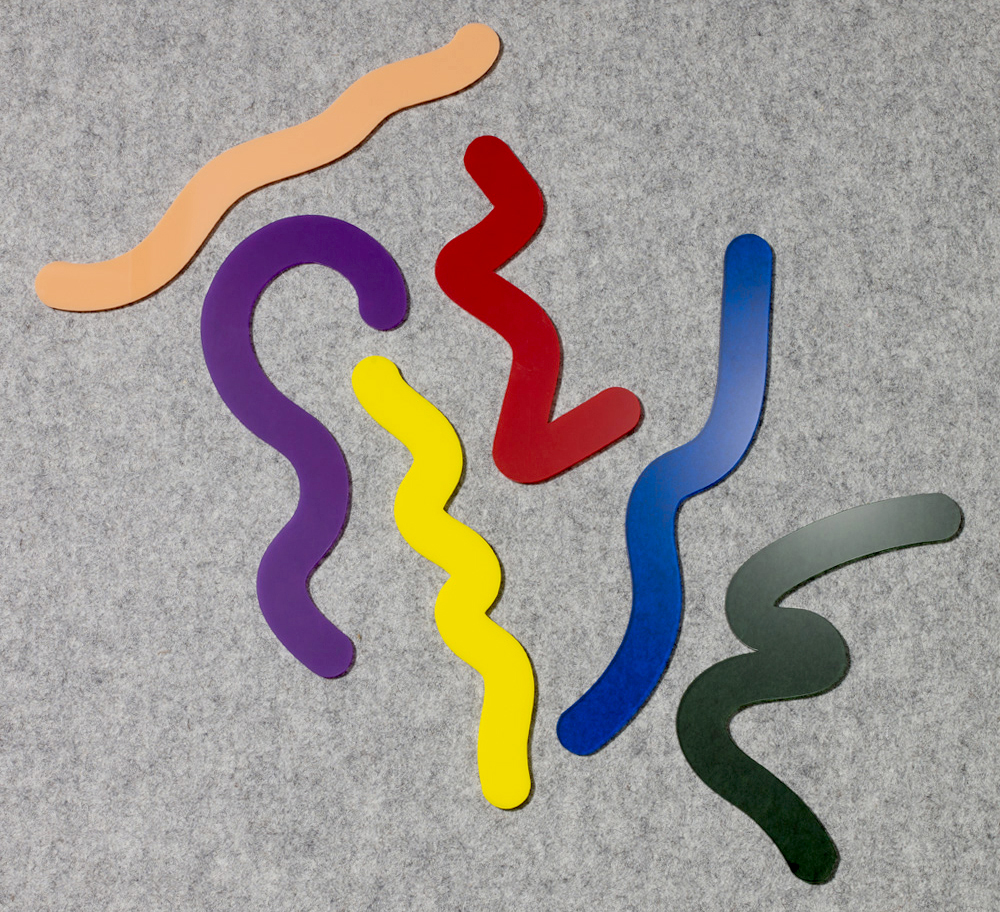 Created by the artist Nicole Killian, these charming lucite squiggles are actually interpretations of some of the pieces in the Whitney's Permanent Collection. (They're significantly more affordable than a print.)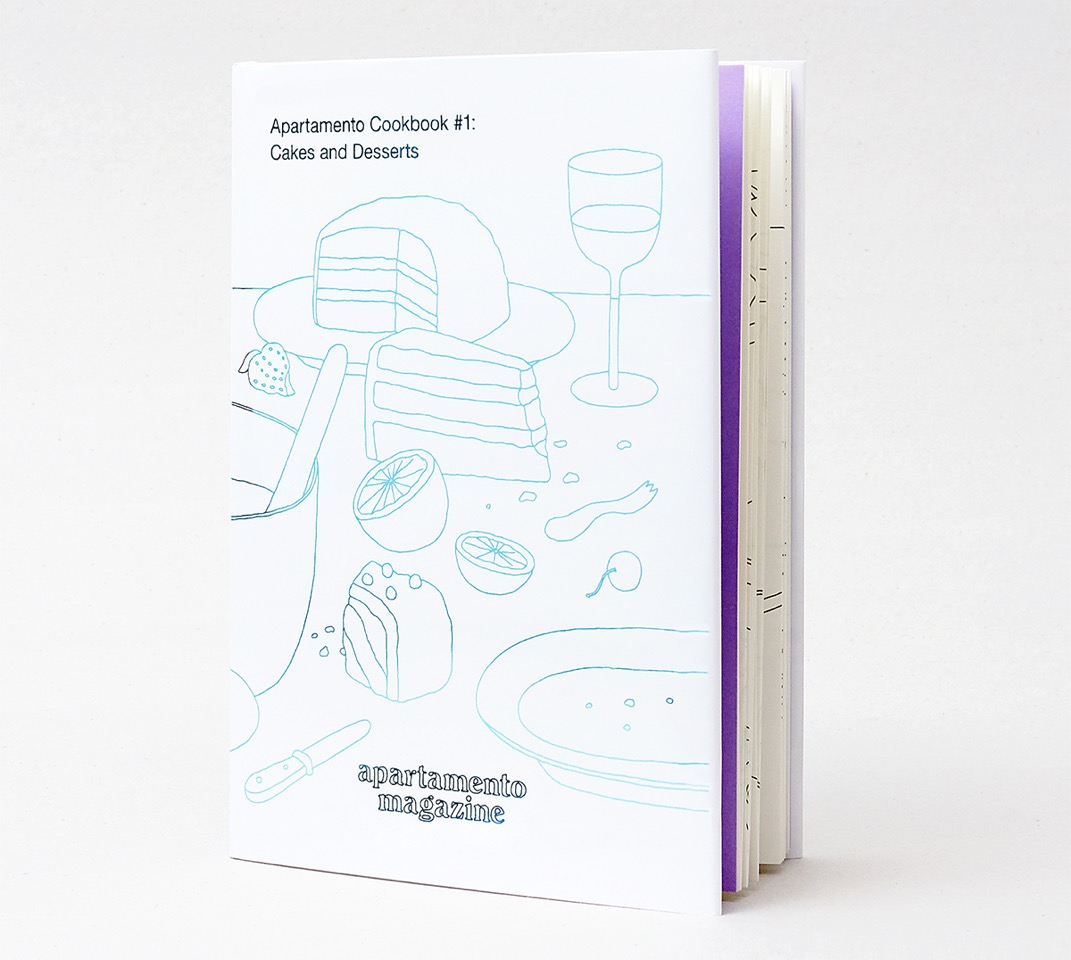 Our friends at Apartamento, the indie artfully-mussed interiors bible, have unveiled their first cookbook, a quirkily illustrated tome dedicated to desserts and featuring recipes from Martha Stewart, Alice Waters, Fergus Henderson, Pierre Touitou, Laila Gohar and more.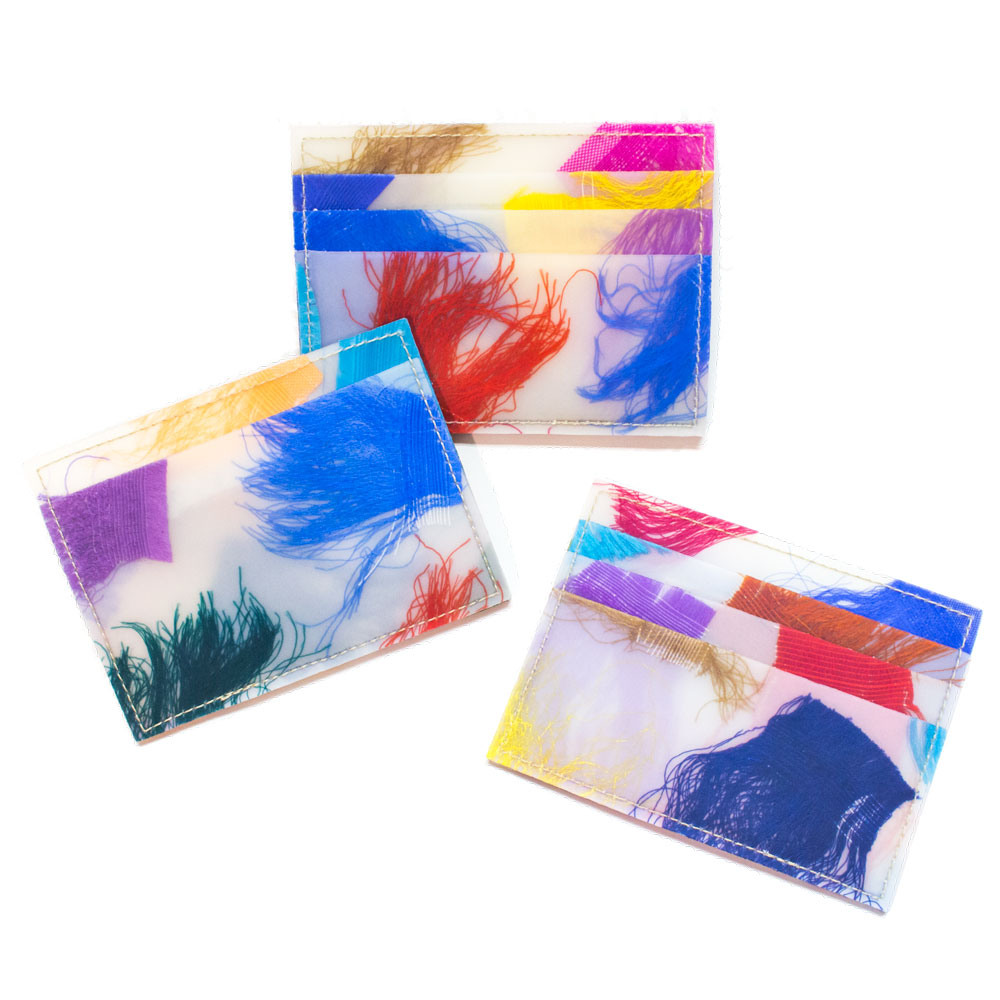 These cute cardholders from Italian designer Luisa Cevese's line, Luisa Cevese Riedizioni, are made from textile scraps recycled into polyurethane.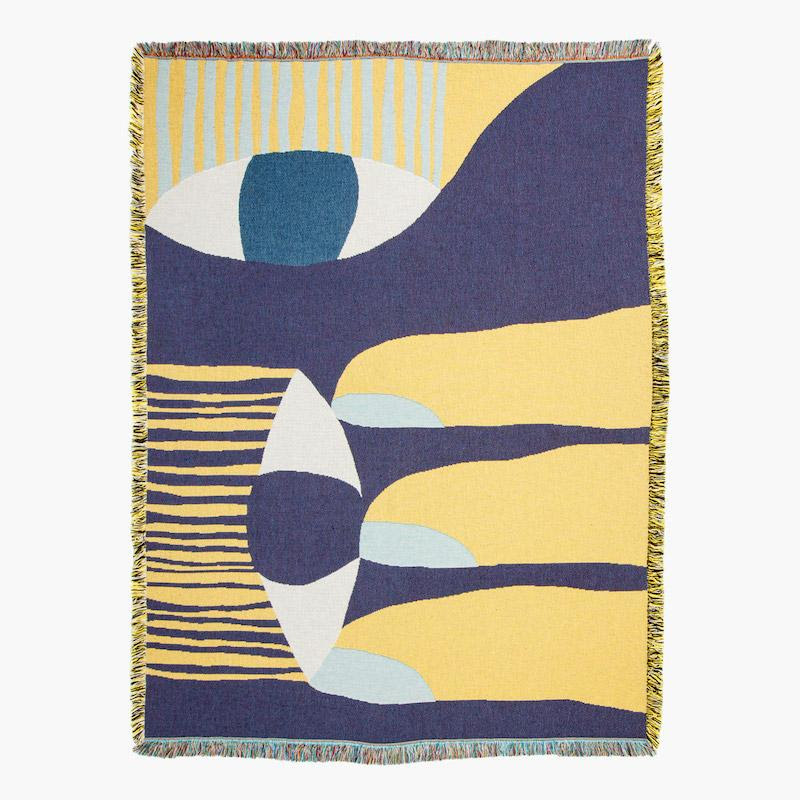 New rugs from Slowdown Studio include this eye-popping number from designer Milena Bucholz as well as work from Matthew Houston, Cassie Byrnes, and Matthew Korbel-Bowers.
Exhibitions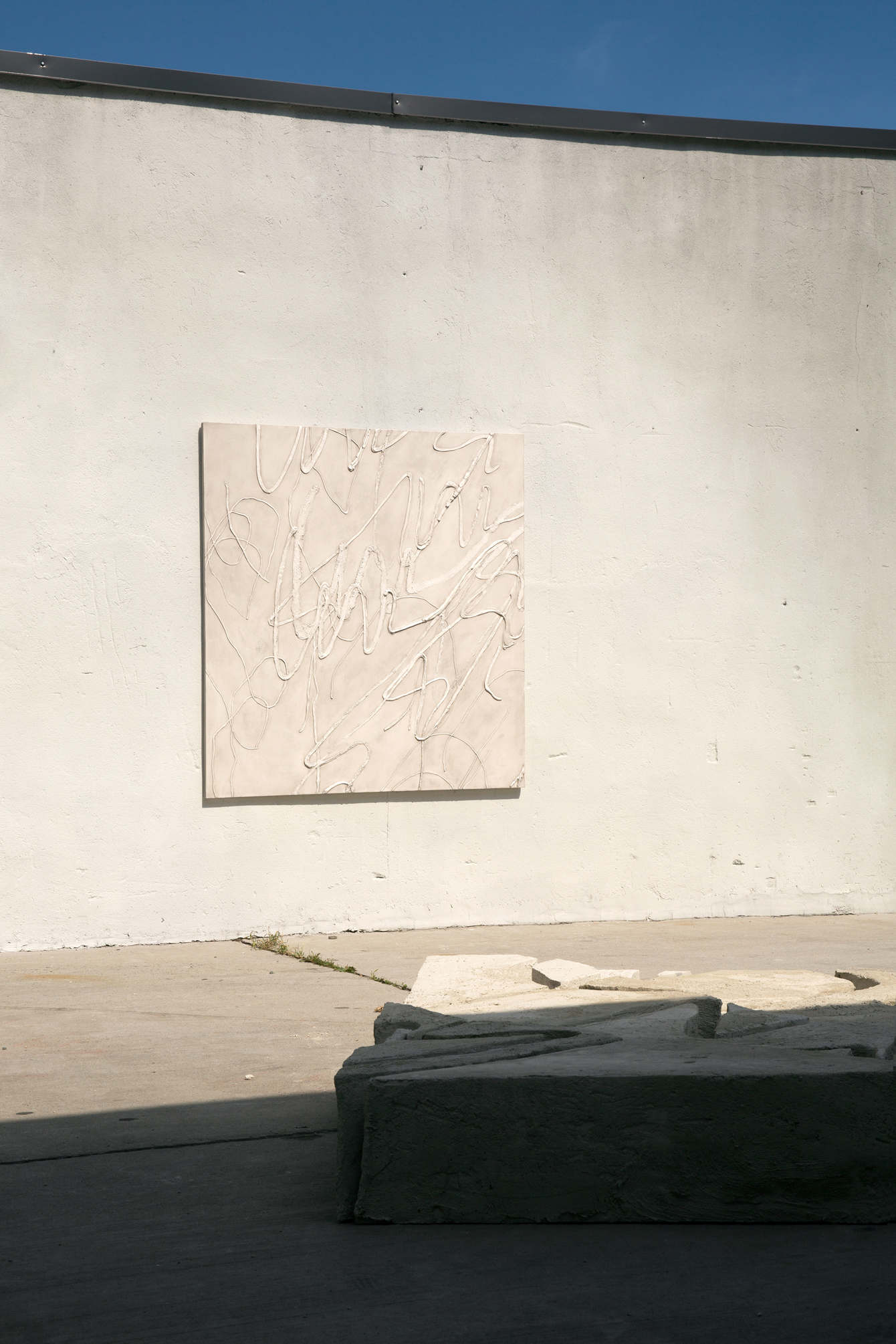 Brooklyn-based artist Heather McKenna will be showing new paintings at Cooler Gallery, a pint-sized art space within a repurposed industrial icebox outside the Brooklyn Navy Yard. Seen here is a work from McKenna's previous exhibition, 'the relatedness of parts,' another study in shadow, shape and form.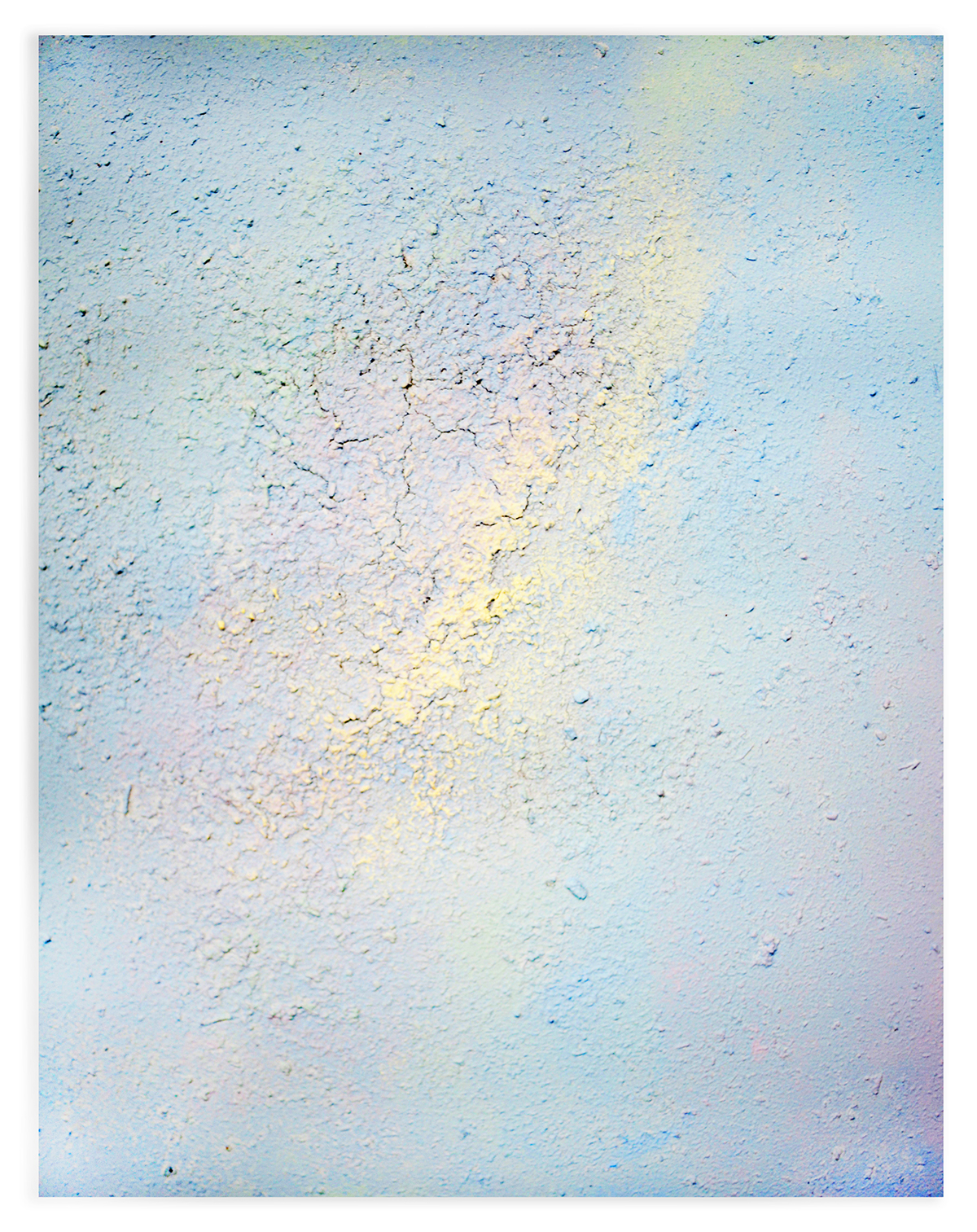 An exhibition of new photographs, paintings, and sound collages by Los Angeles-based artist Jordan Sullivan will be on display at MAMA gallery in his new show, The Divine Nothing. Whatever The Love Here It Is No Longer Lost, seen here, is a portrait of light reflections after a flash flood shot through a painted transparency, a meditative commentary on time, love and loss.
Links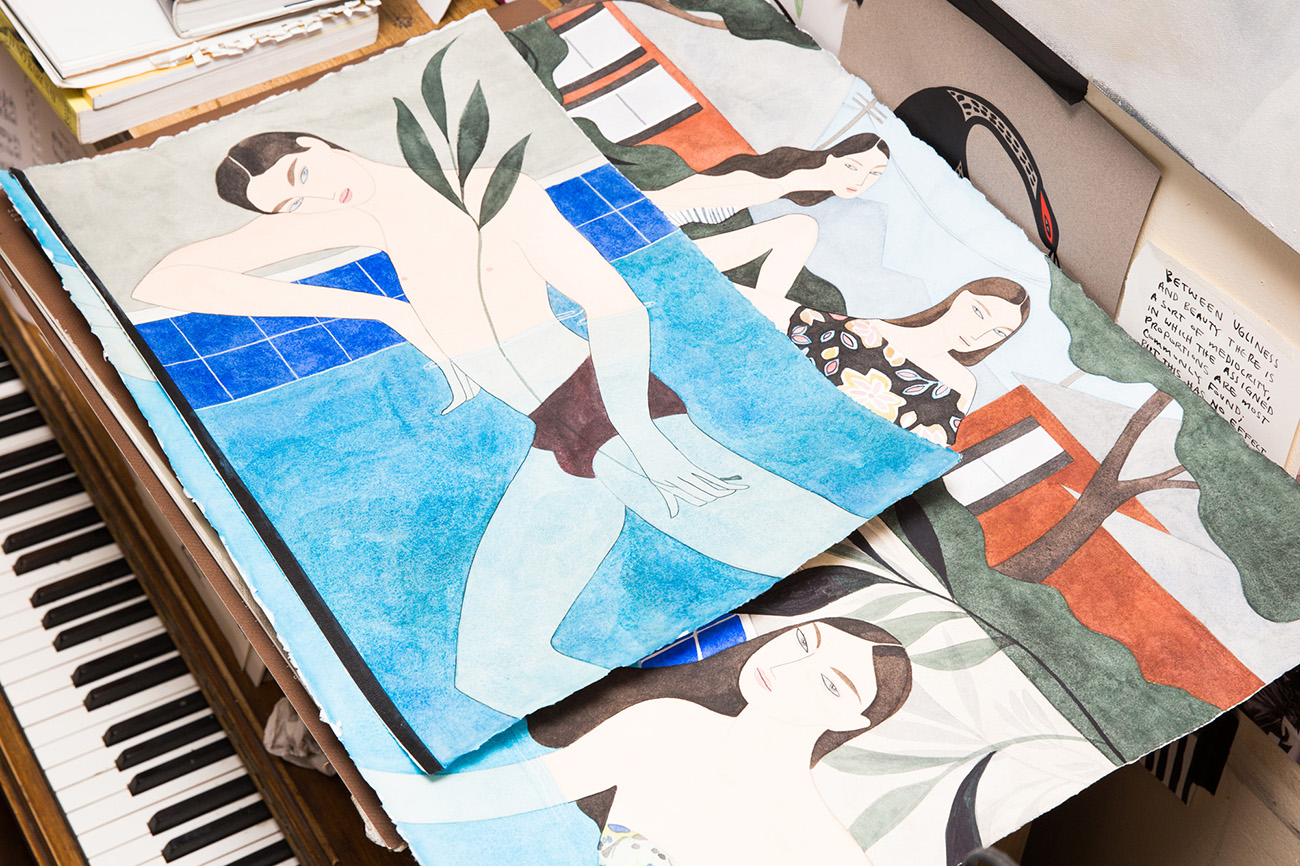 The Coveteur has really been killing it on the art front recently; this week, they took a peek inside figurative painter and illustrator Kelly Beeman's studio and we're swooning. Looking for any new collaborators, Ms. Beeman?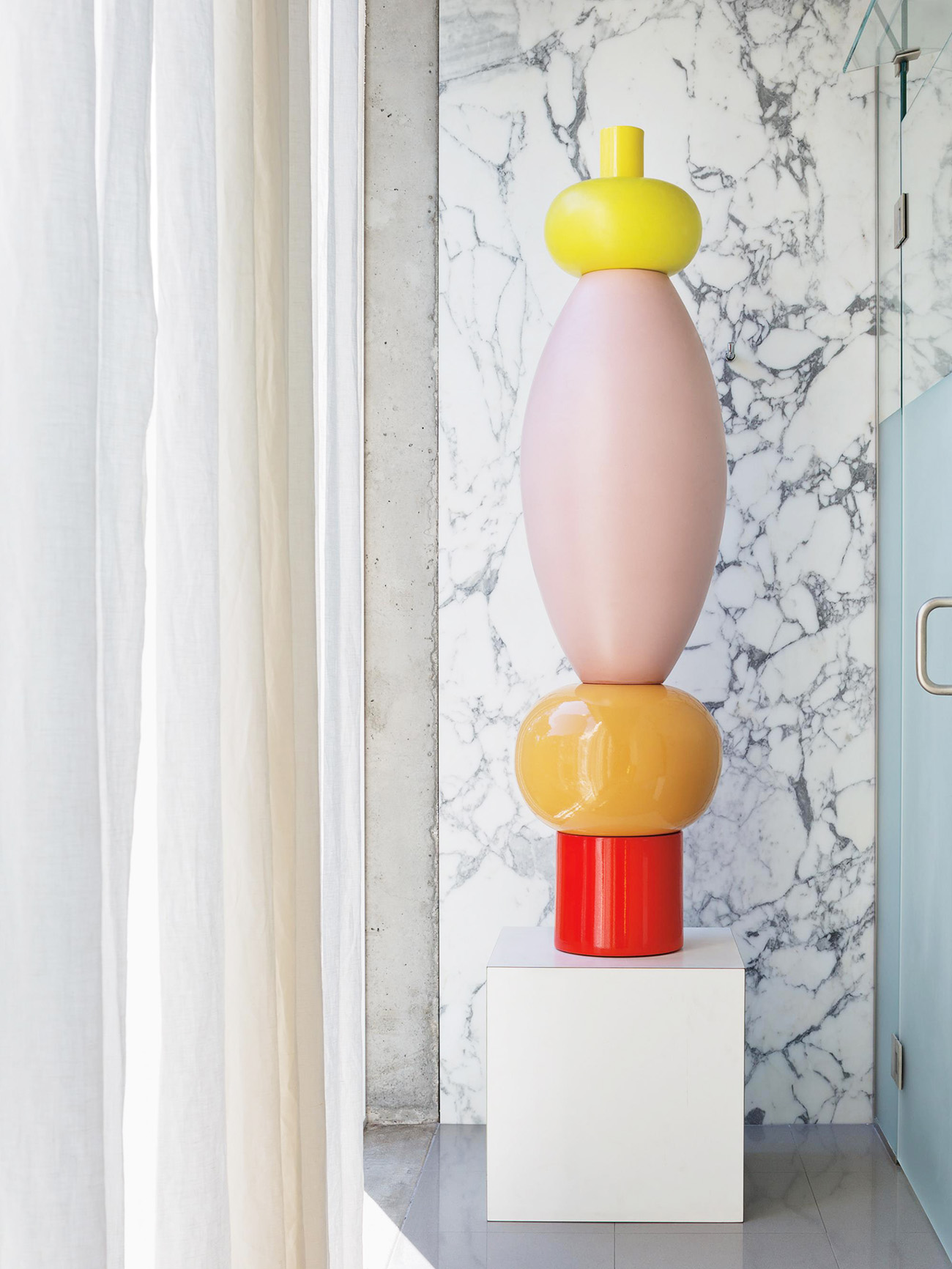 Phillips is auctioning off the incredible contents of collector and architect Lee Mindel's Chelsea loft. We're coveting everything, but if forced to play favorites may have to admit falling hardest for this Ettore Sottsass totem (duh).