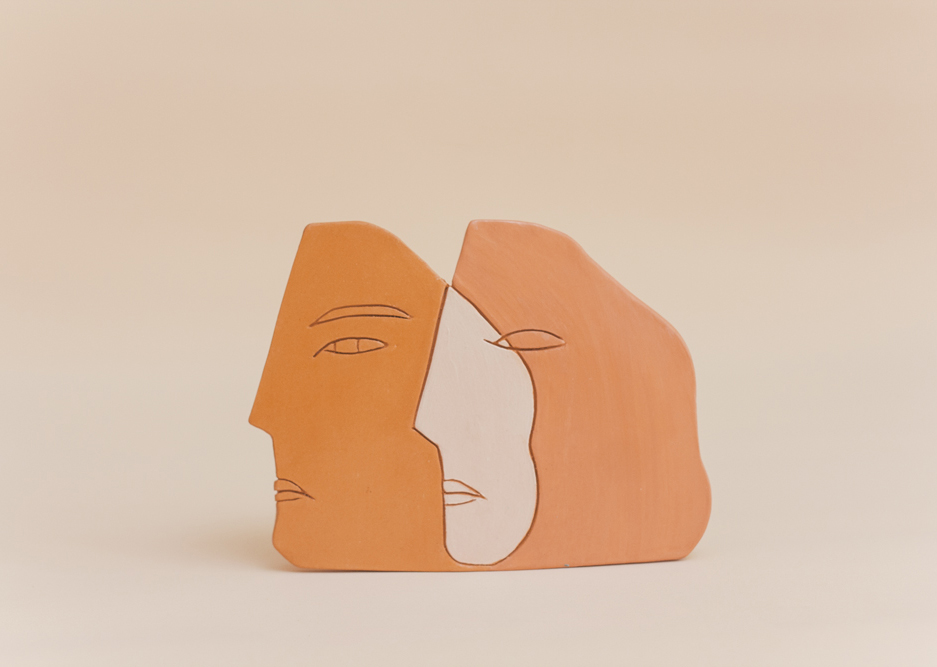 A weekly Saturday recap to share with you our favorite links, discoveries, exhibitions, and more from the past seven days. This week, in addition to Basel previews, was all about sculptures: from standing Calder mobiles to giant sugar crystals to a playful series of ceramic faces by a Portuguese graphics firm, pictured above.
Discoveries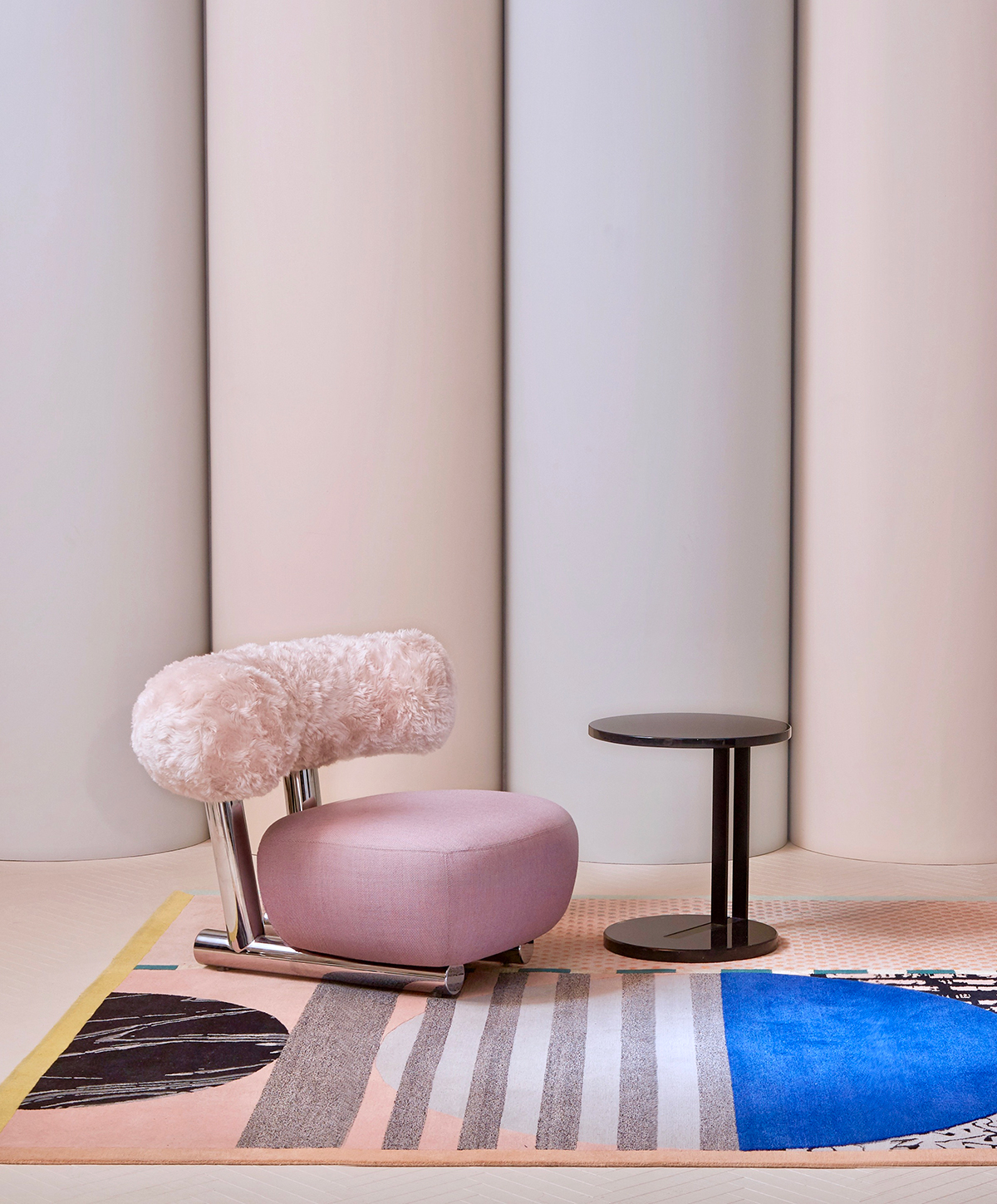 It's been two months since the Milan fair, but some of our favorite releases are only just now being photographed, like Alex Proba's rug for CC-Tapis, pictured here with Sebastian Herkner's epic new Pipe Chair for Moroso.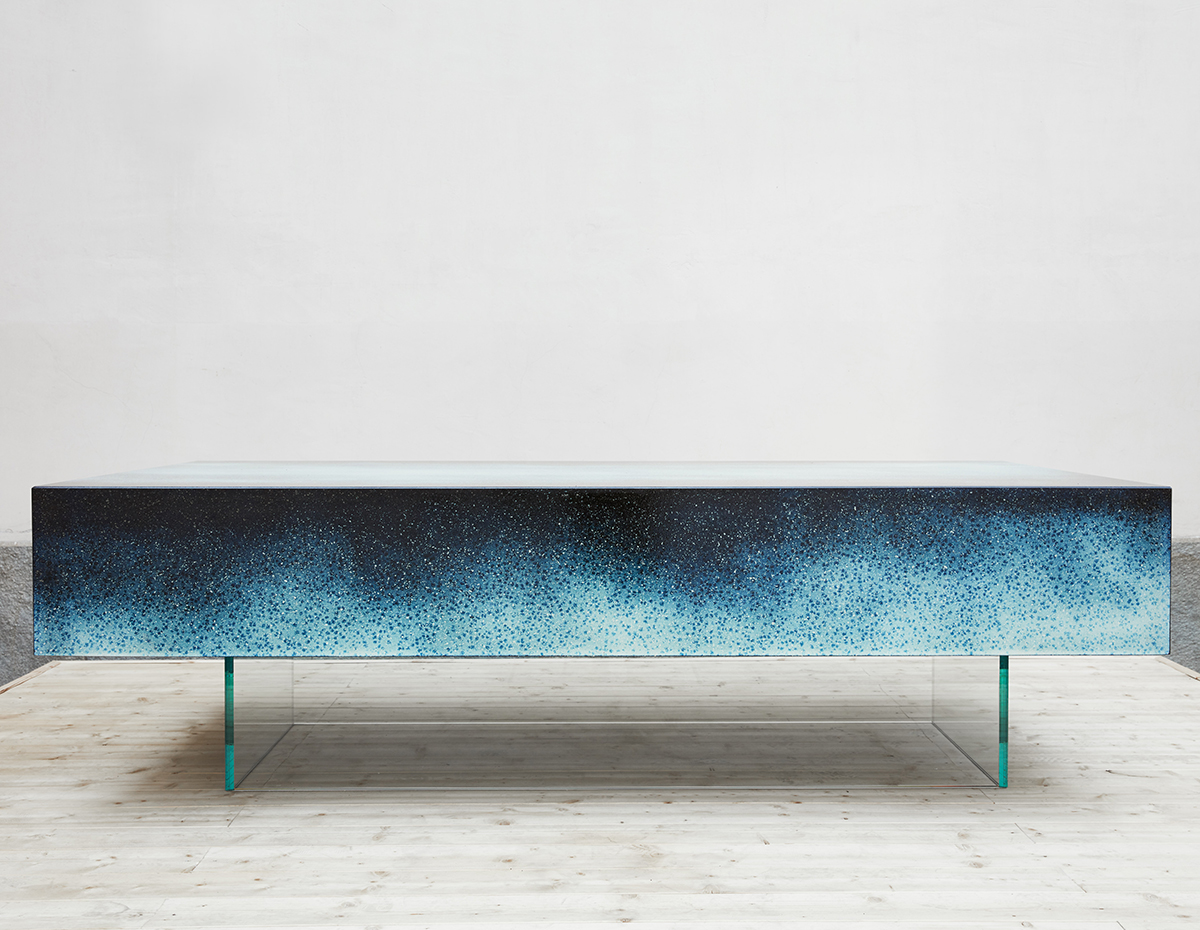 Ditto the Altar table by Sabine Marcelis, which debuted at Wallpaper Handmade but will go to Basel this week with Chamber Gallery (proper Basel roundup coming soon).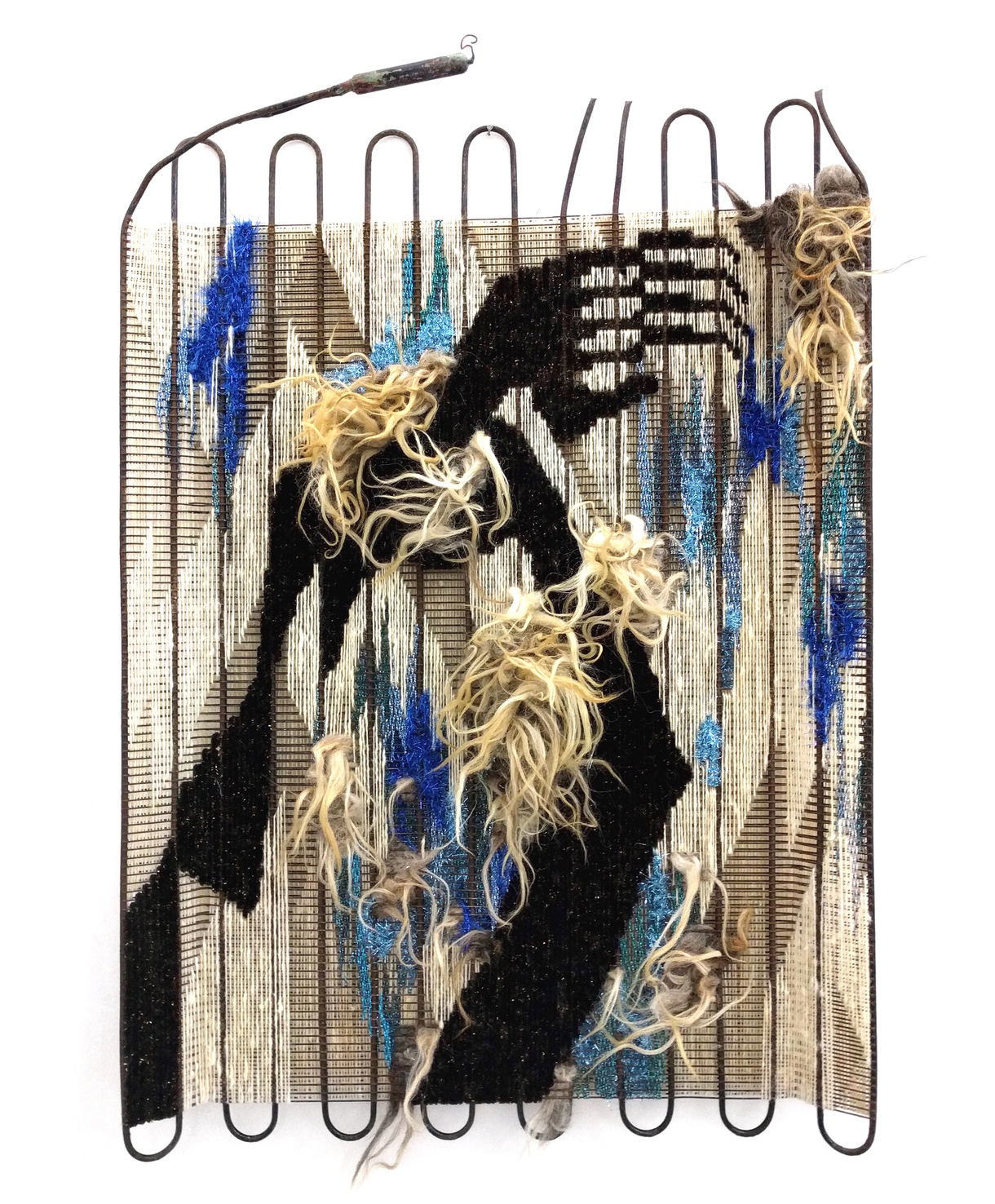 Also headed to Basel — works by Zoe Paul for the Greek gallery Breeder. We first discovered Paul's work at Frieze New York last month. So good.
Need a giant bowl and have $850 to spare? We suggest you book it to Coming Soon's site and snatch up this one of a kind beauty asap. Concrete Cat has been making their Octavia Bowls for awhile now (you can get one in our shop!) but the new Octavia Max is 10.5″ in diameter, taking it into definite statement piece territory. When we spotted it at the LES shop recently our heart skipped a beat.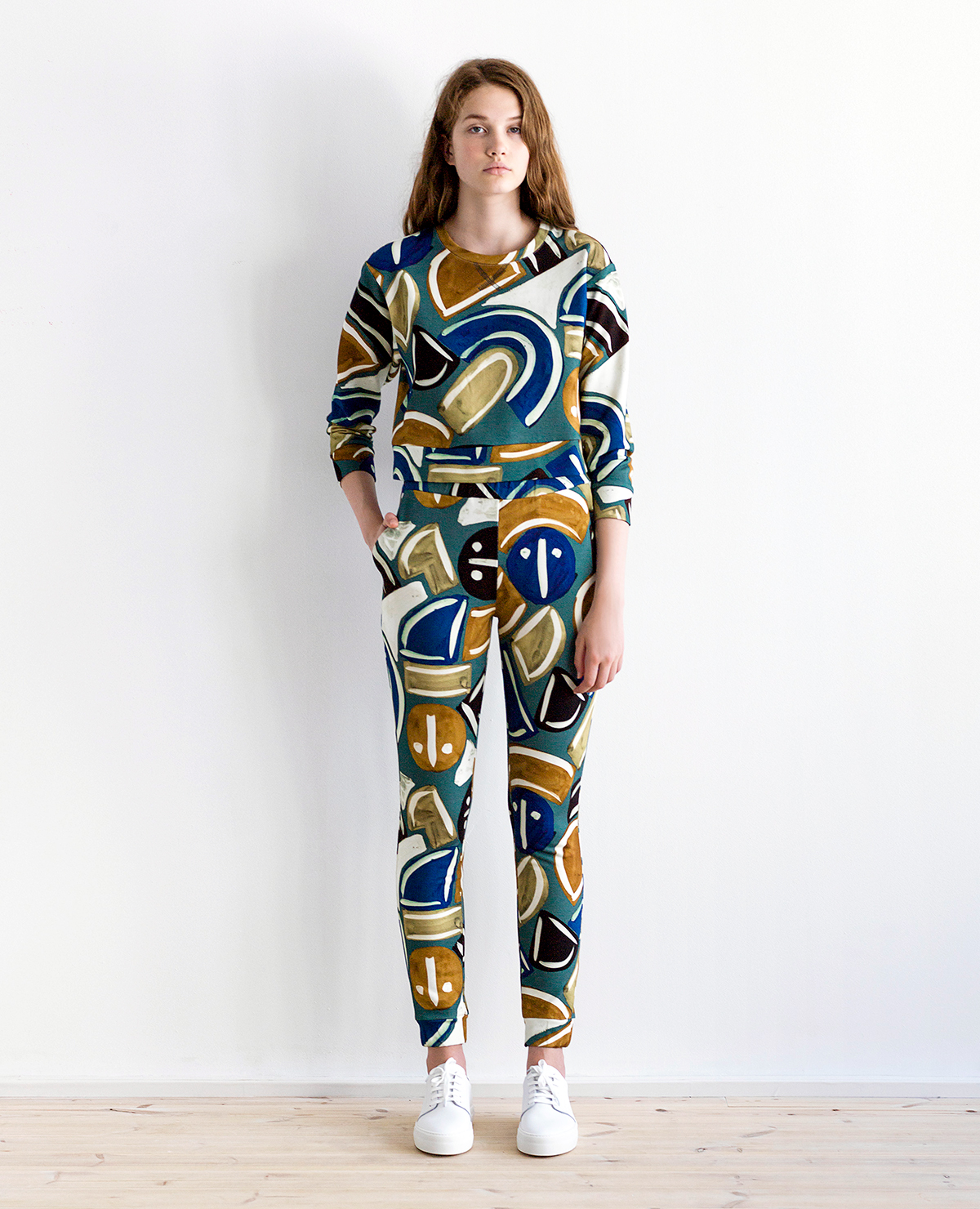 Same goes for this new print by the Finnish indie fashion label Samuji — it's designed by Erja Hirvi, a longtime Marimekko textile designer.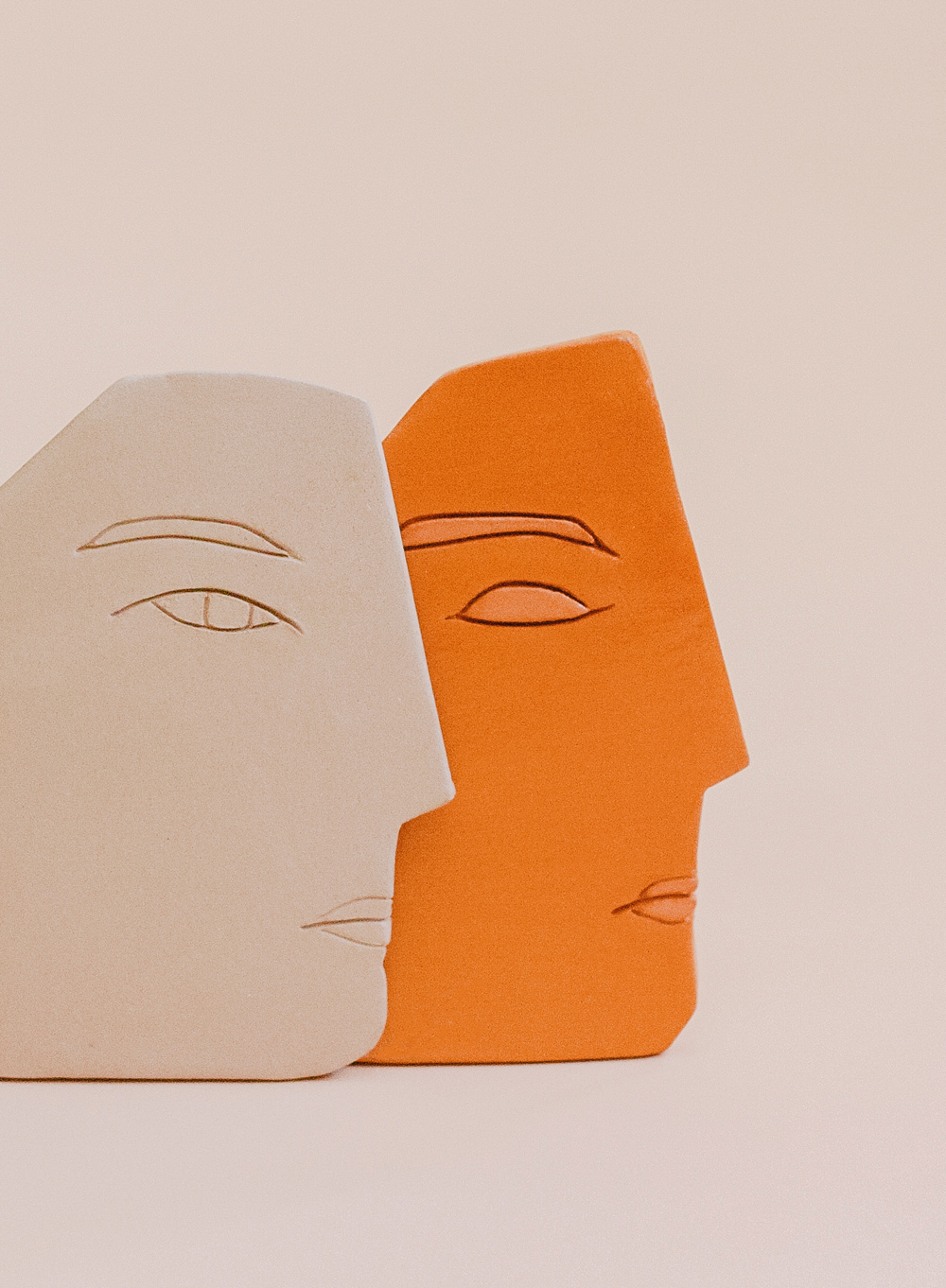 Spotted on It's Nice That this week, Nadiuska and Priscila Furtado of the Portuguese graphics studio Universo have been making ceramic heads as physical studies for their drawings, but also as pure creative expression. "The influence comes from the local culture, from where we grew up. It's colorful folk art," they say.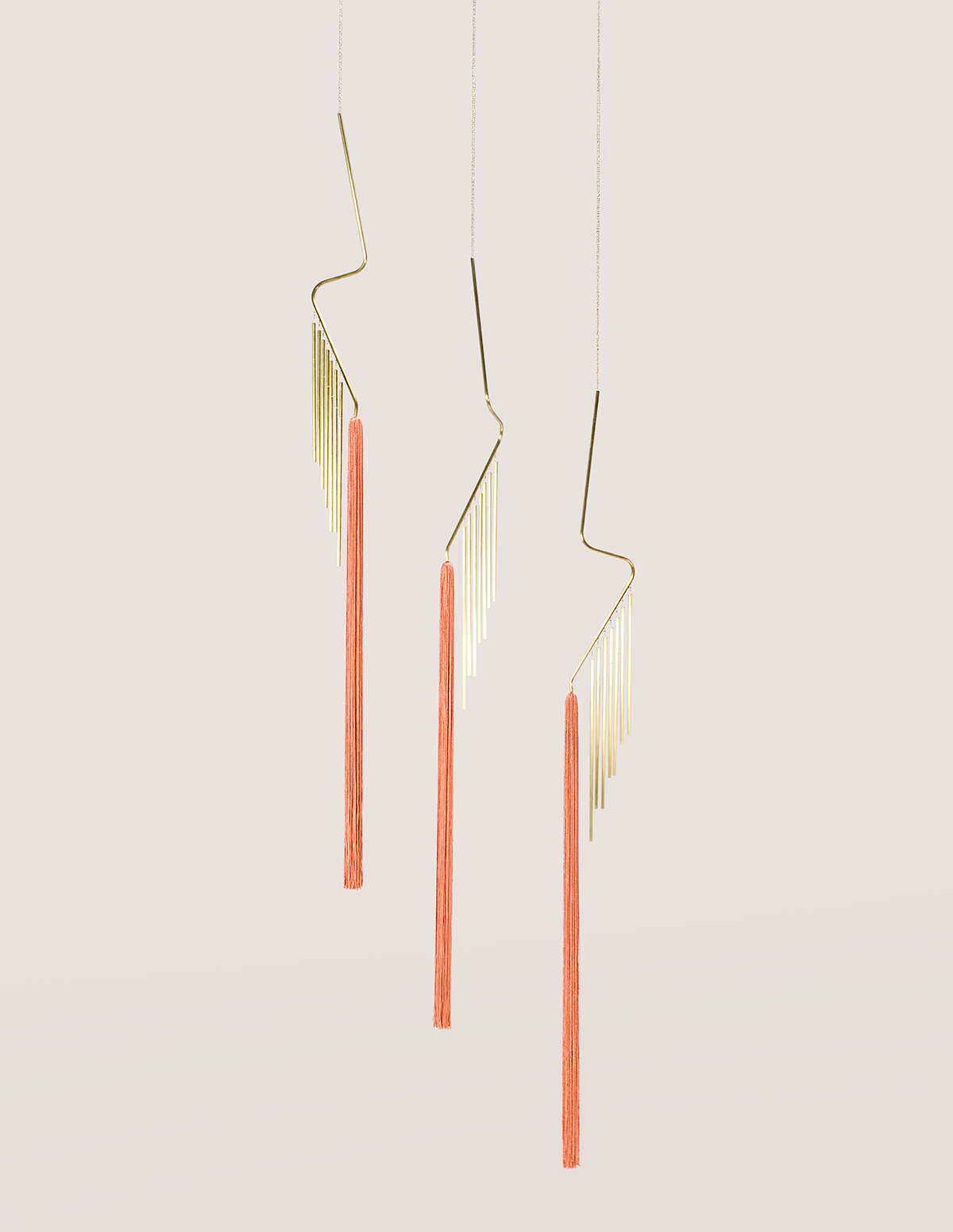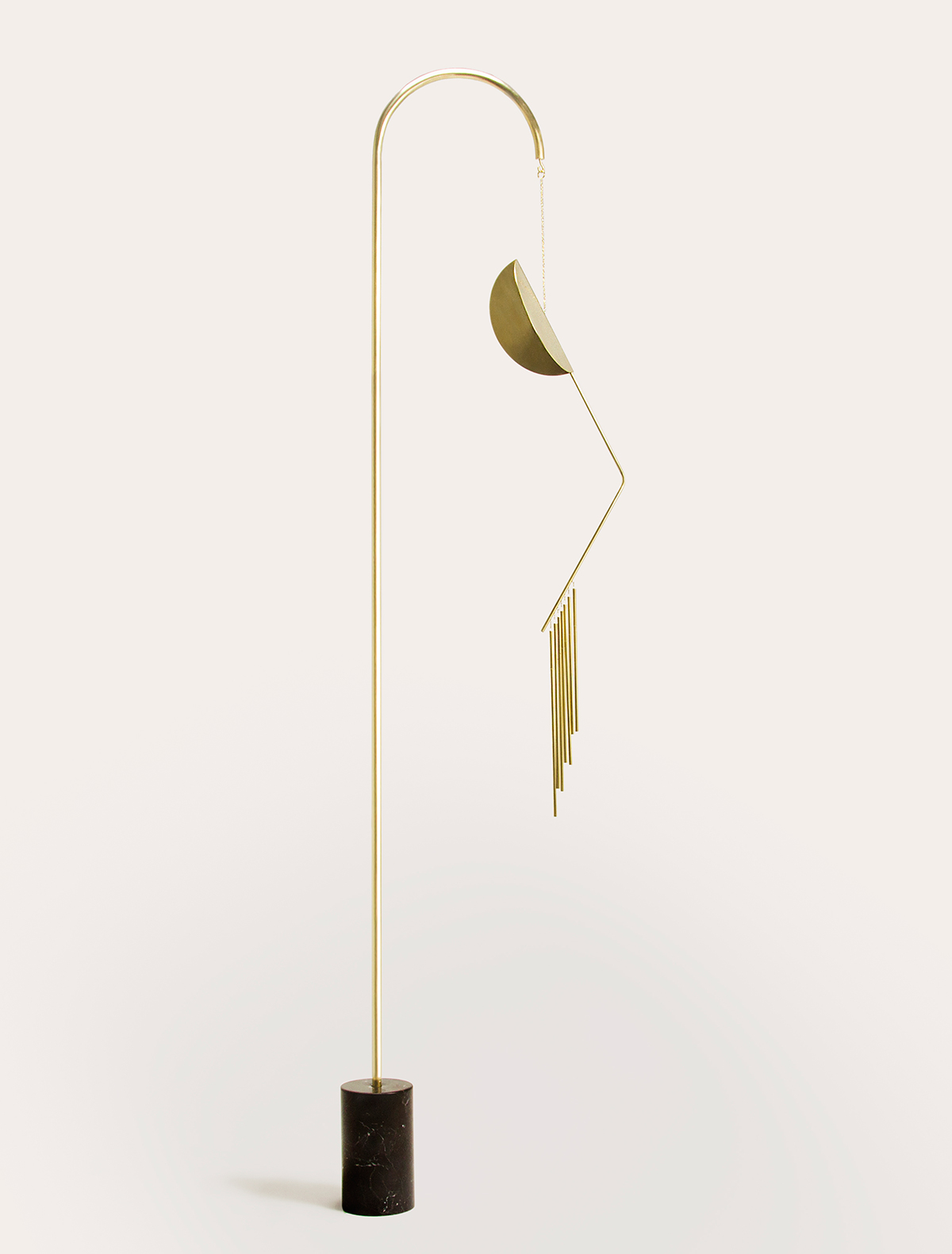 Somewhere in between glorified wind chimes and the interactive chandelier The Principals created for Calico Wallpaper at OFFSITE last month, the Melodicware objects of Milan-based designer Agustina Bottoni make music when touched via brass tubes cut to various lengths to emit different notes. We also love her kinetic rock and plant sculptures.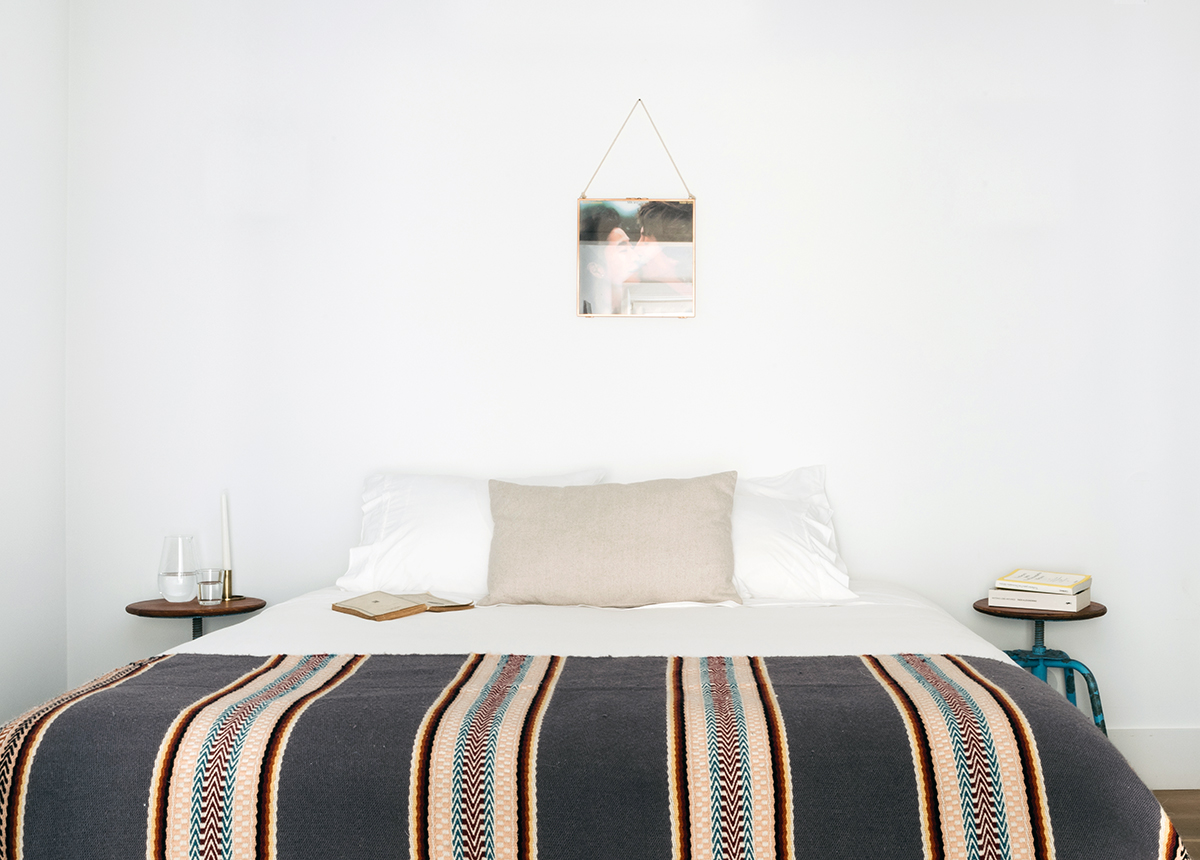 We already had plans to visit Portugal this summer when we spotted The Lisboans on Remodelista this week, a new hotel in a renovated Lisbon factory whose apartments feature locally made tiles, textiles, and antiques. Book a room here — and maybe we'll see you there.
Exhibitions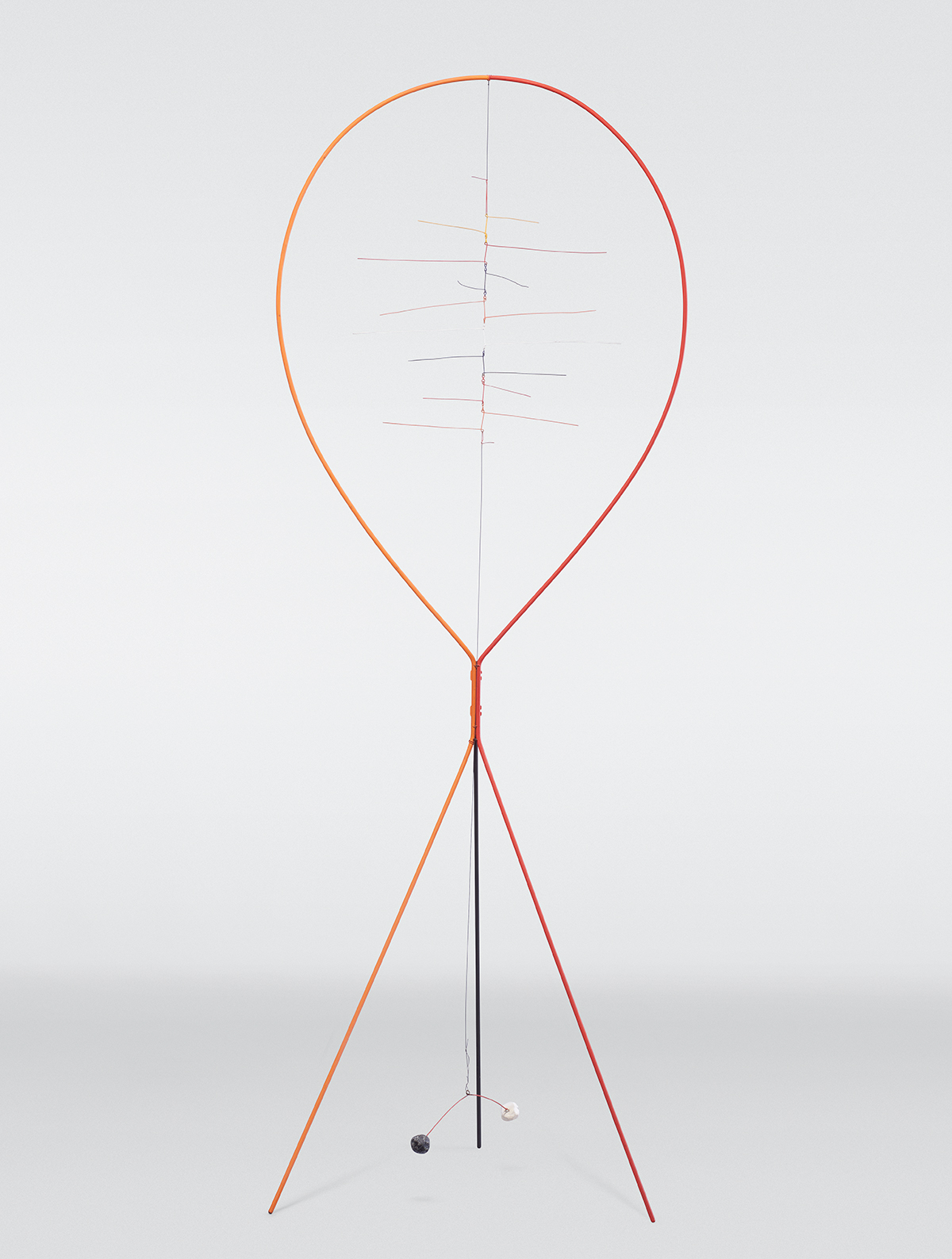 Friday saw the opening of a blockbuster Calder show at the Whitney Museum in New York, featuring the artist's experiments in movement and sound, from standing mobiles like the one above to hanging, motor-driven, and gong-incorporating sculptures.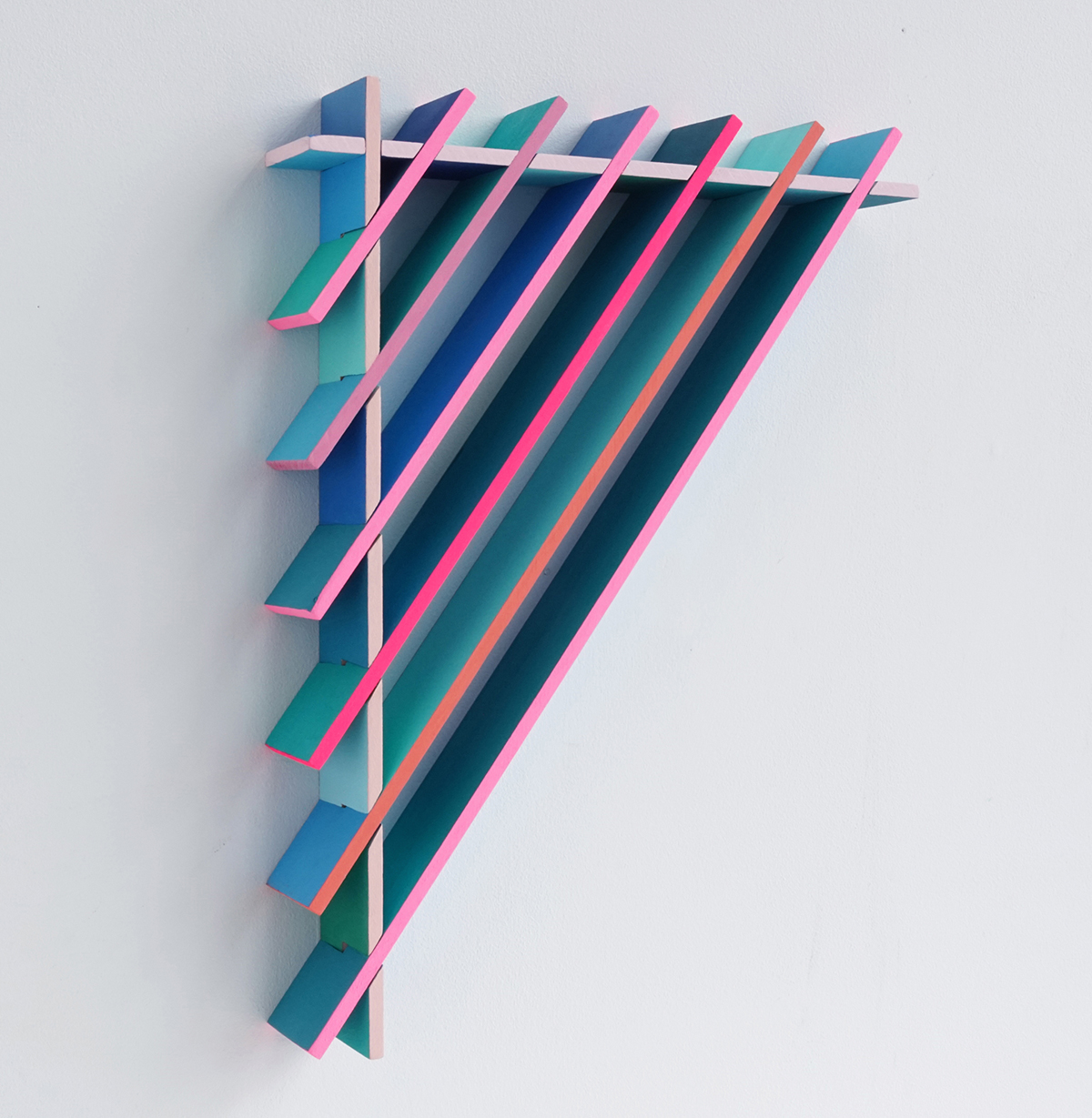 Also opened Friday, at Brooklyn's Owen James Gallery, is a CHIAOZZA solo show featuring works that are exclusively wall-mounted — they've even put some of their papier-mâché Lump Nubbins on adorable little matching shelves. See more images here.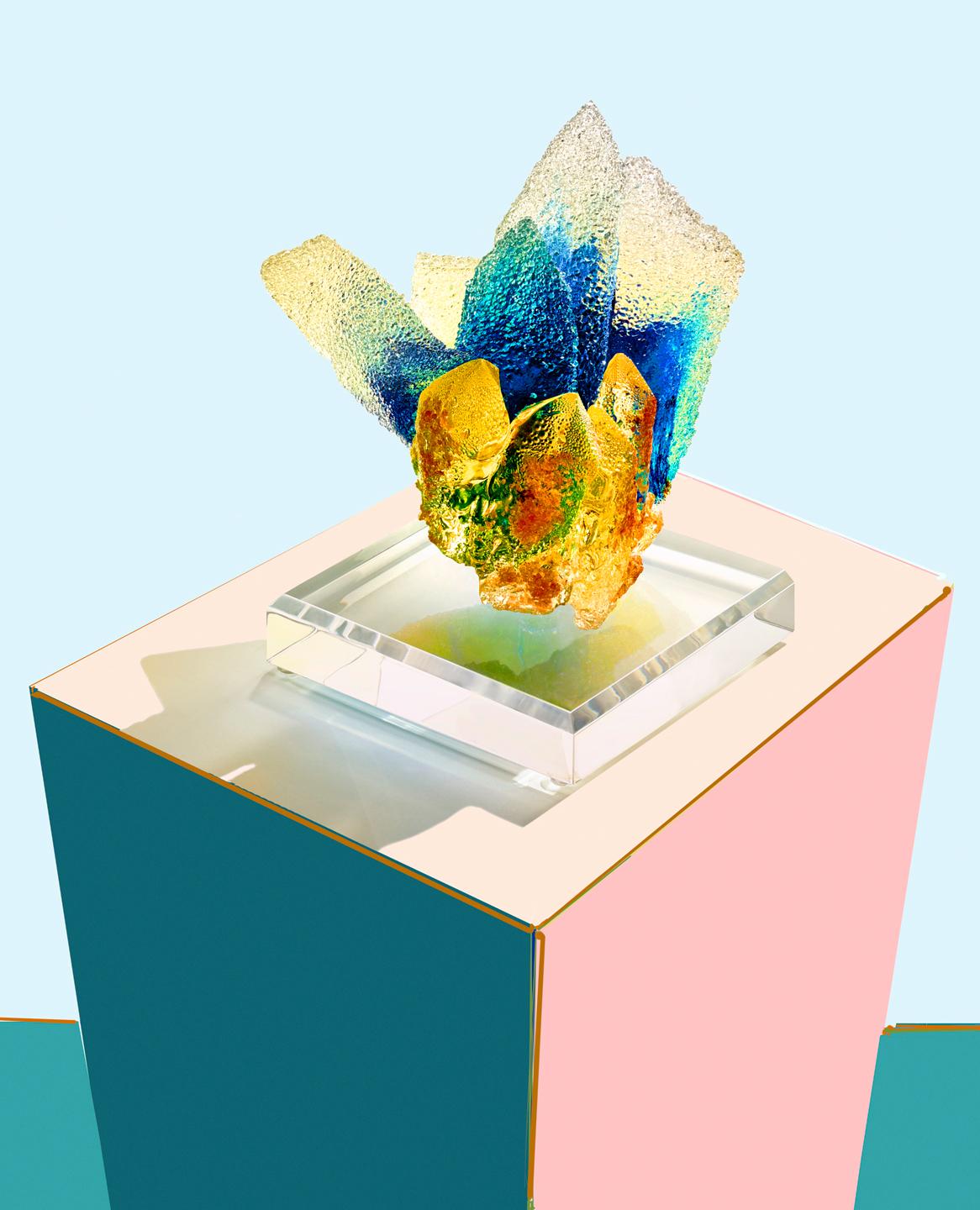 In addition to running their own independent businesses, L.A. interior designer Oliver Furth and creative consultant Sean Yashar founded an experimental gallery last year where they exhibit designers and artists they love who work between and outside typical genre boundaries. This Wednesday at Furth Yashar they'll stretch the definition especially far with a show by Maayan Zilberman, a former lingerie brand co-founder who now makes avant-garde candy, which she's turned into larger-scale sculptures for a show called Suge. That's crystallized sugar, above.