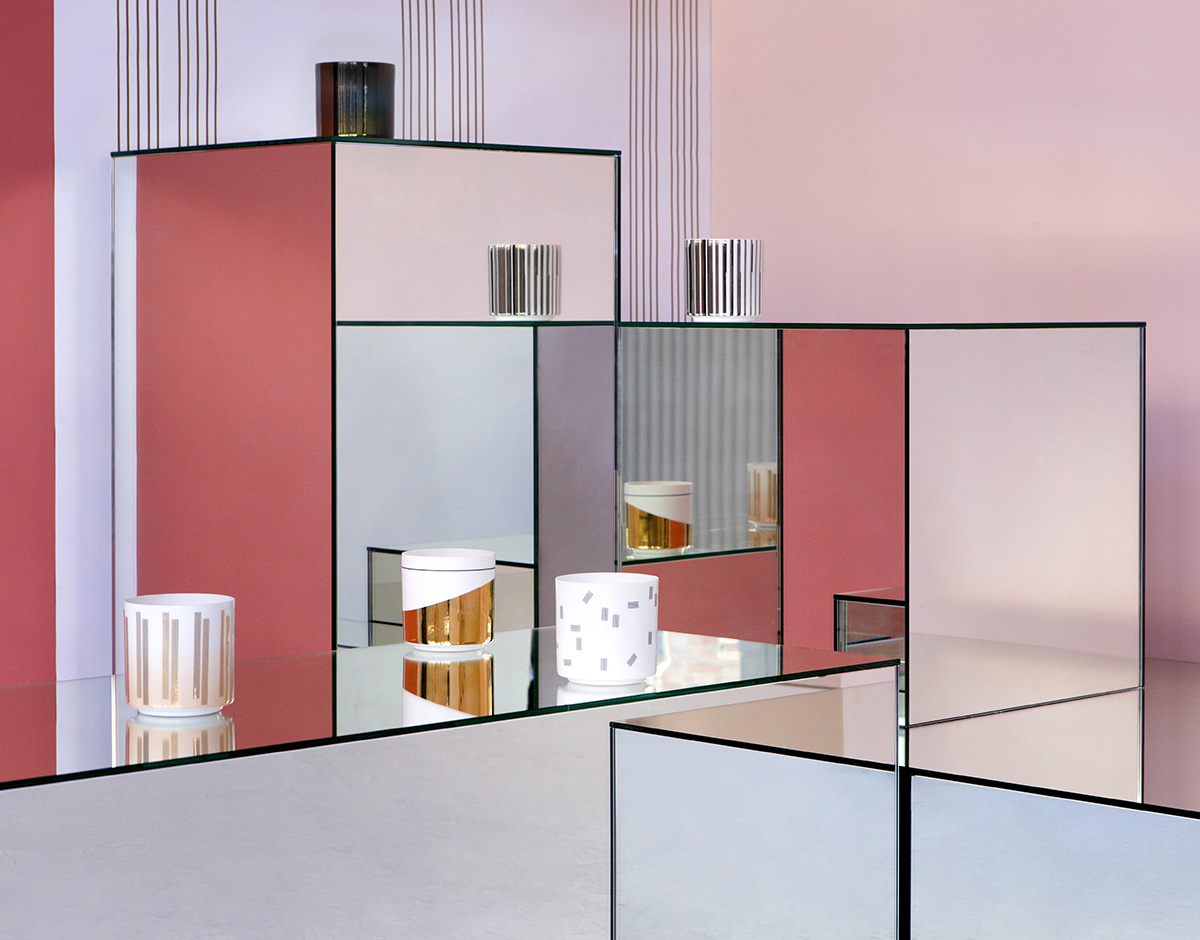 A weekly Saturday recap to share with you our favorite links, discoveries, exhibitions, and more from the past seven days. This week: furniture inspired by Judd and Noguchi, a peek into Portland's seriously impressive retail scene, and a new collaboration between a Dutch textile designer and a happy housewares store, above.
Discoveries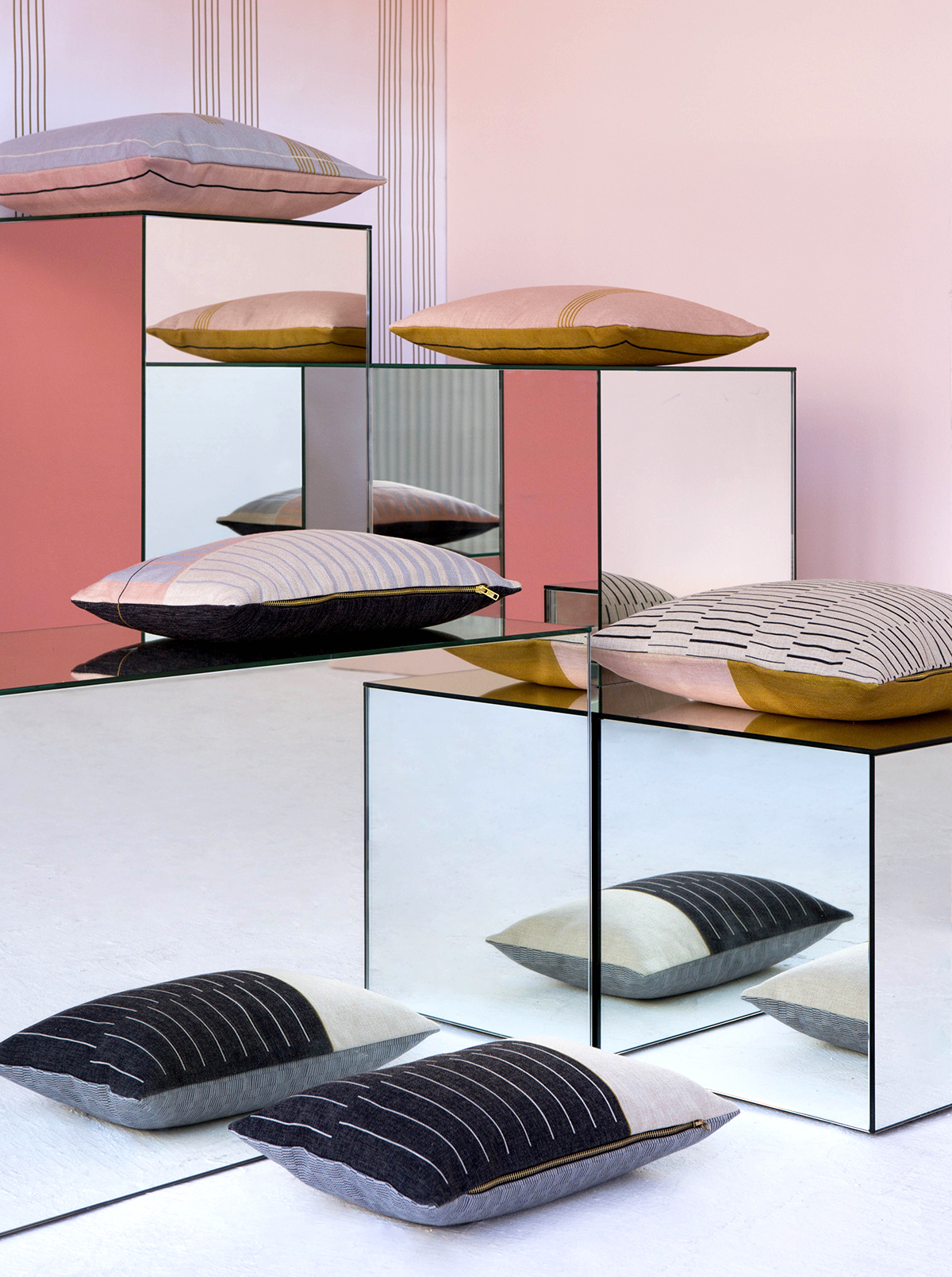 Textile designer Mae Engelgeer recently teamed up with the housewares store FEST Amsterdam to create Crush, a guest collection of pillows and ceramic vessels that was then shot and styled by Floor Knaapen (above and at top).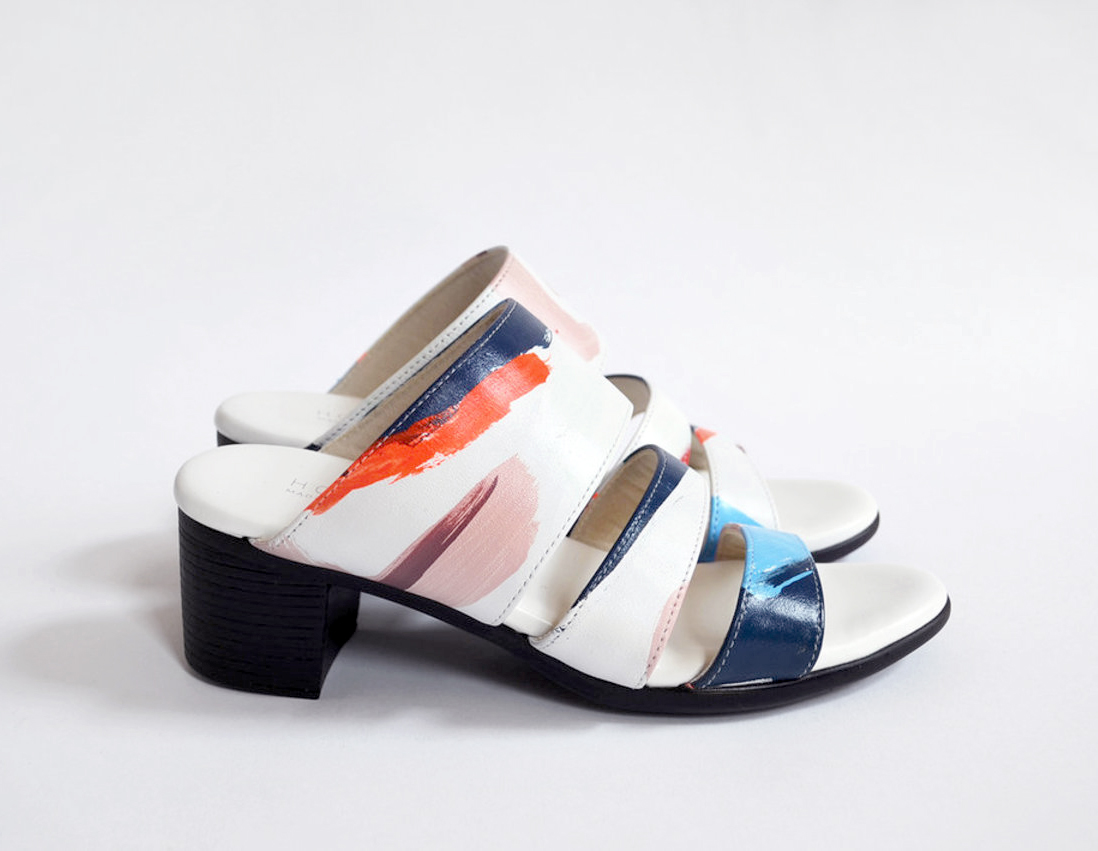 We couldn't be more obsessed with HOPP, whose mules, sandals, and boots are designed in Brooklyn by an Opening Ceremony alum, but manufactured in Texas by a comfort-shoe factory, so they're basically like walking on very fashionable yet very fluffy clouds. Bonus points for this limited-edition hand-painted sandal collab with artist Pauline de Roussy de Sales ($220).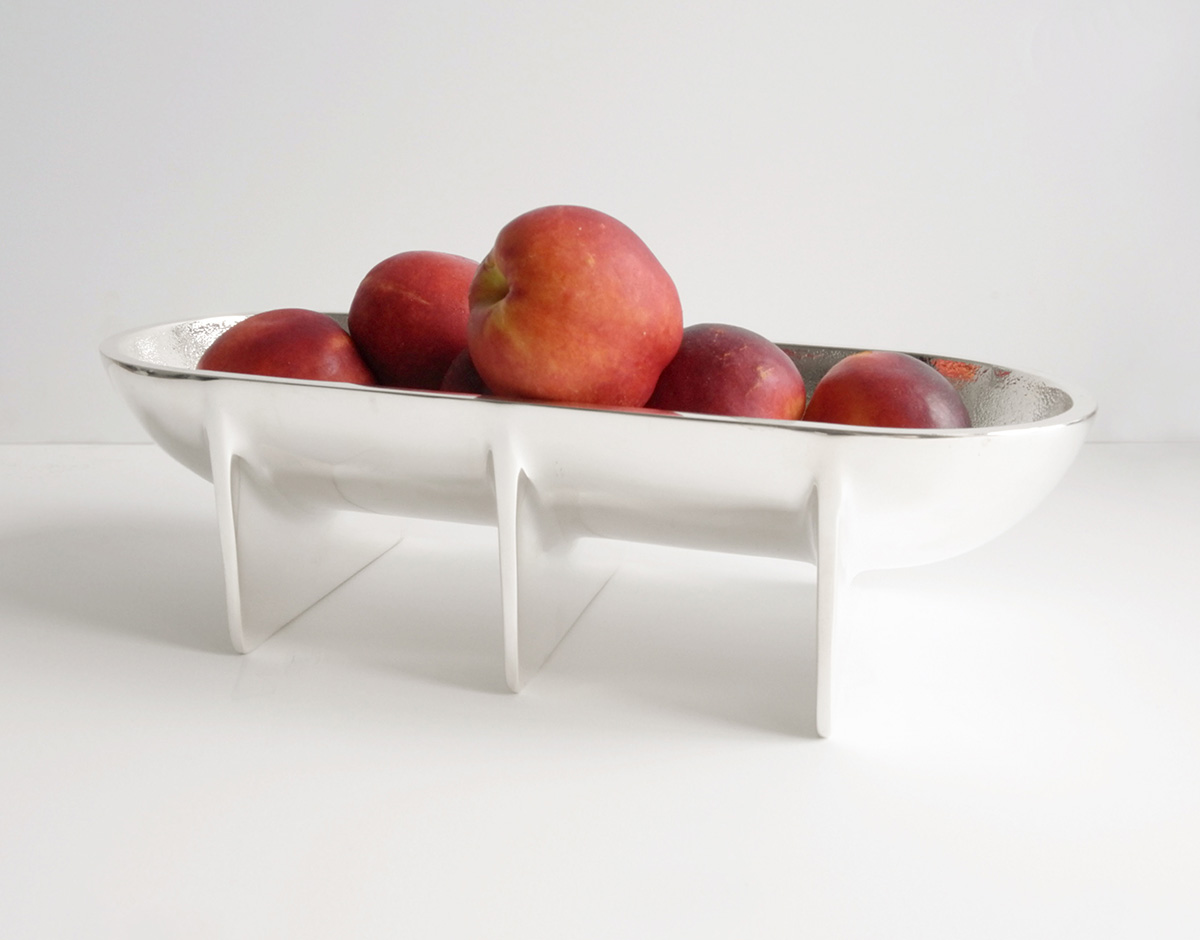 Another limited edition we're eyeing: A $550 sterling-silver version of Fort Standard's Standing Bowl, of which only 10 exist. Purchase here.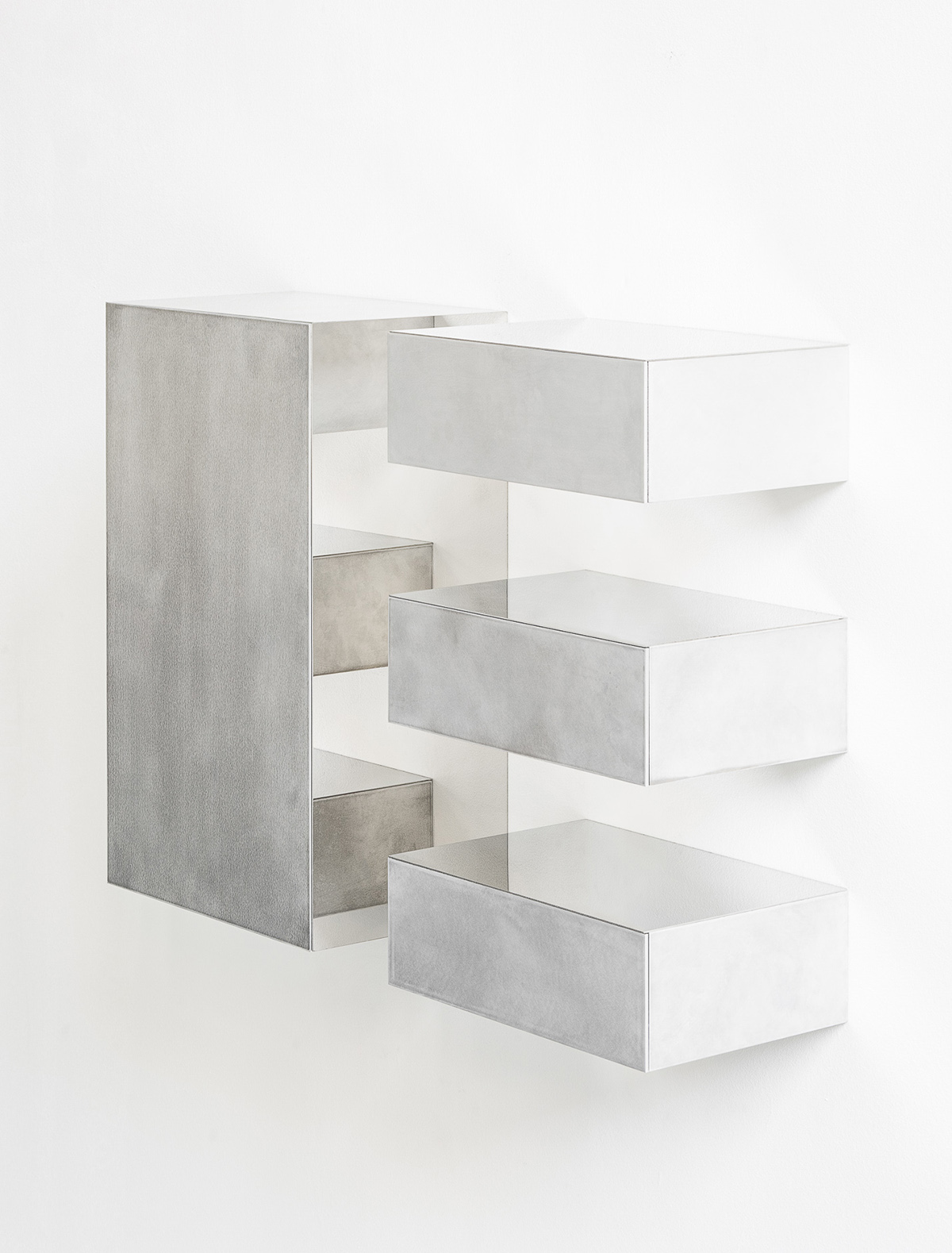 For his first pieces for Valerie Traan gallery in Antwerp, architect Pierric de Coster created a polished stainless steel wall cabinet and set of drawers that channels Donald Judd, shot here by Frederik Vercruysse.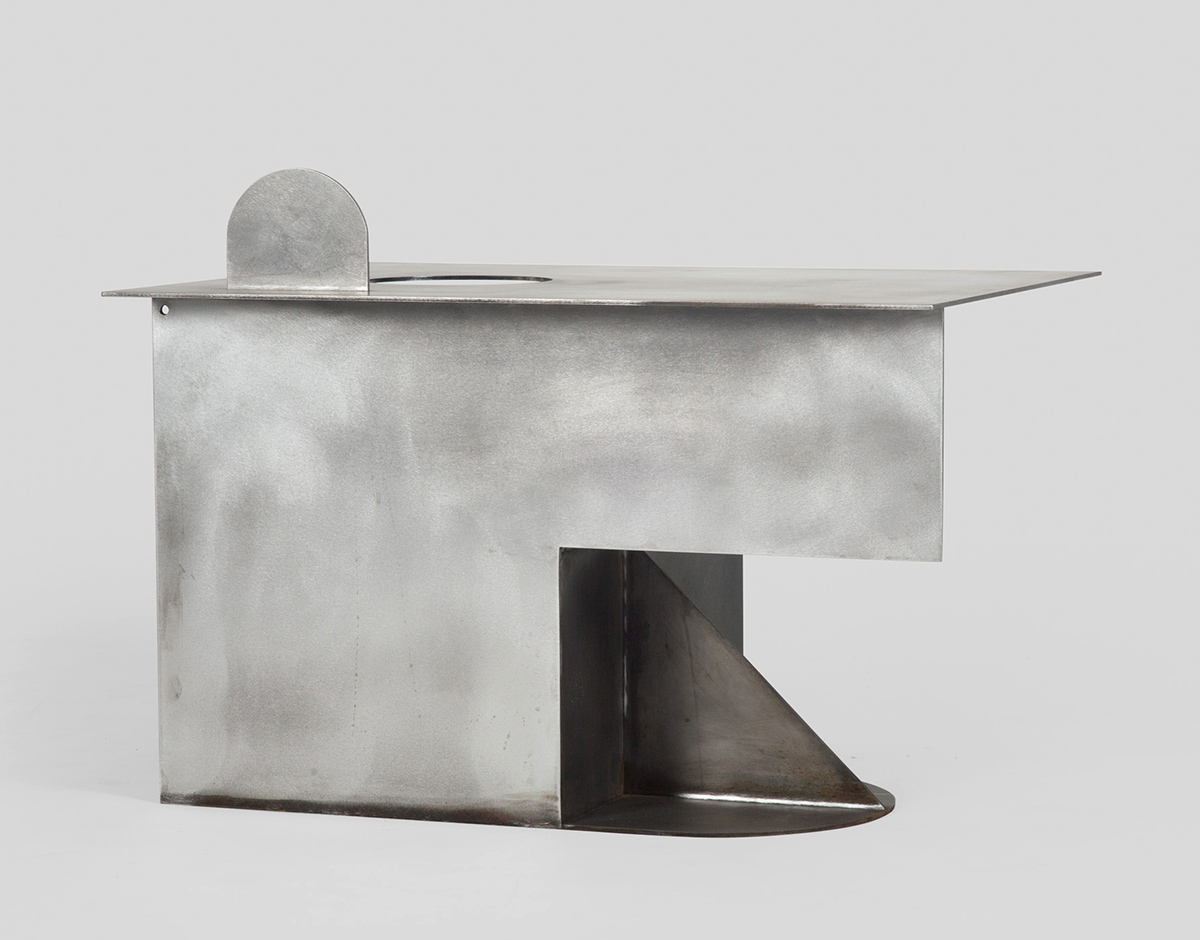 The upstate, New York, studio Sawkille, meanwhile, has channeled Noguchi's galvanized steel series with their gorgeous geometric Metal Table made from plates of blackened steel.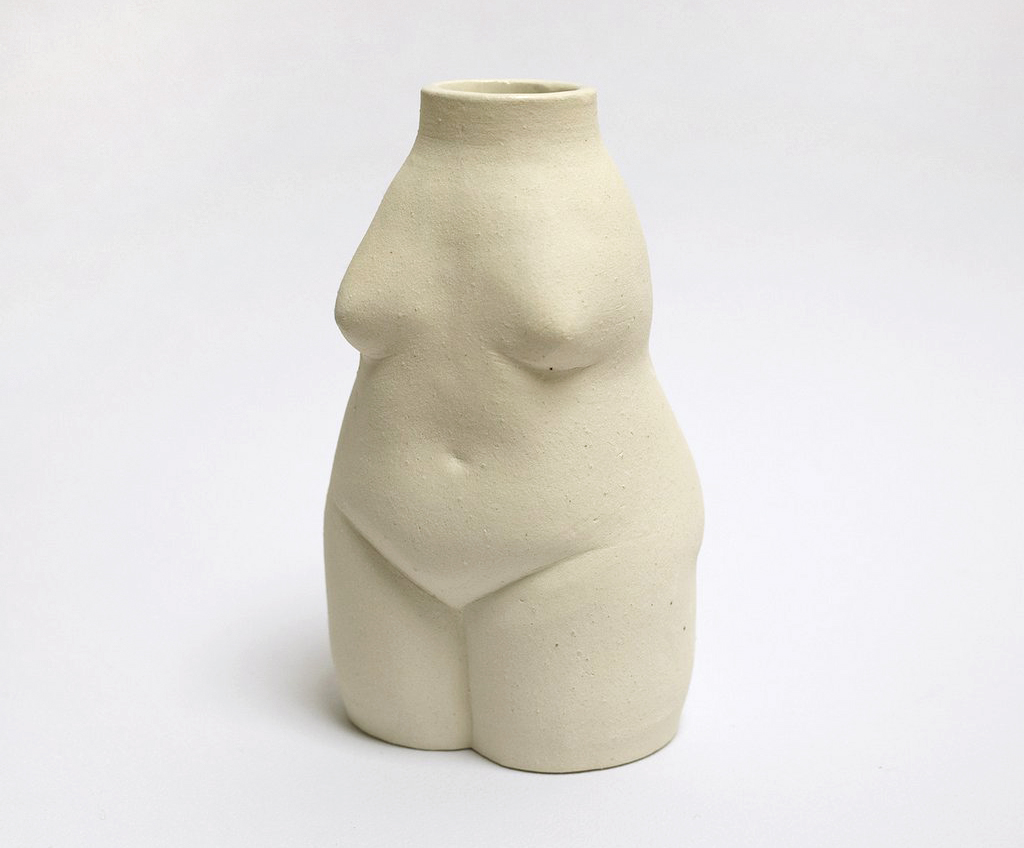 She'll be joining our soon-to-be-revamped Sight Unseen Shop with a different piece very soon, but we also really really love ceramicist Rachel Saunders's Woman Vase, which resembles a Venus torso or an old fertility artifact, but actually holds flowers — we'd suggest a single calla lily or tropical leaf.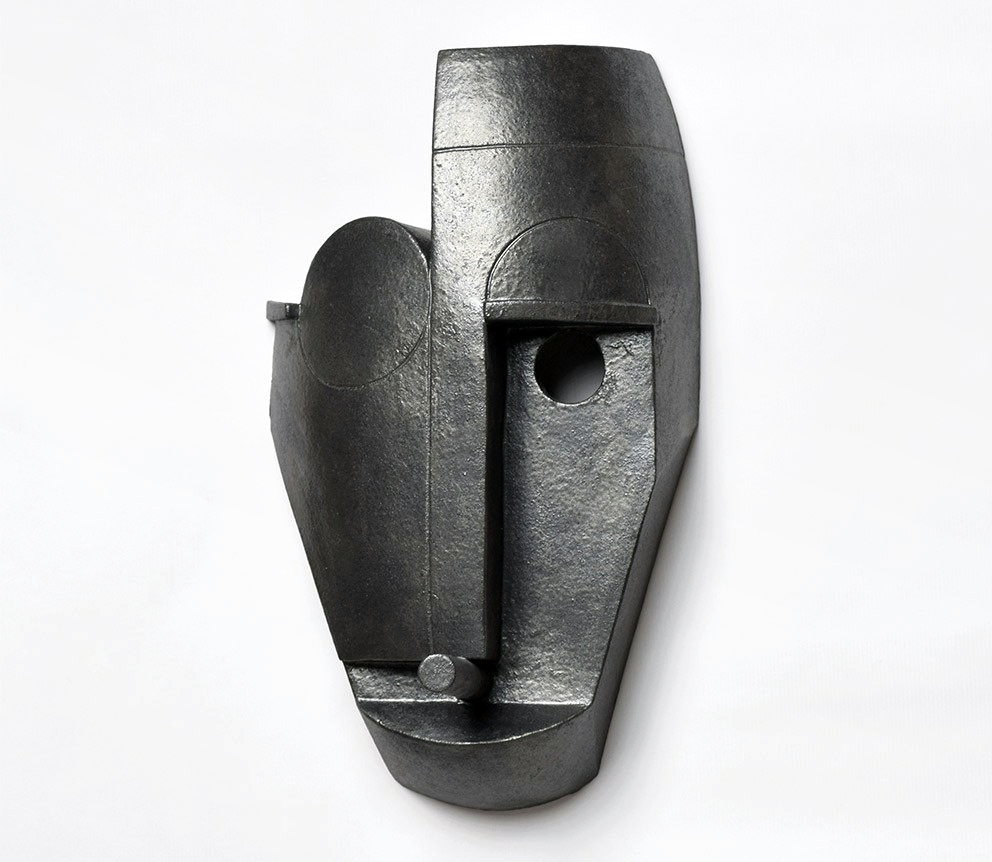 We are LONG overdue to talk about Eric Roinestad's lovely series of ceramic masks for The Future Perfect, which we first spotted at the opening of the store's Los Angeles outpost last year. Tribal-meets-Bauhaus vibes.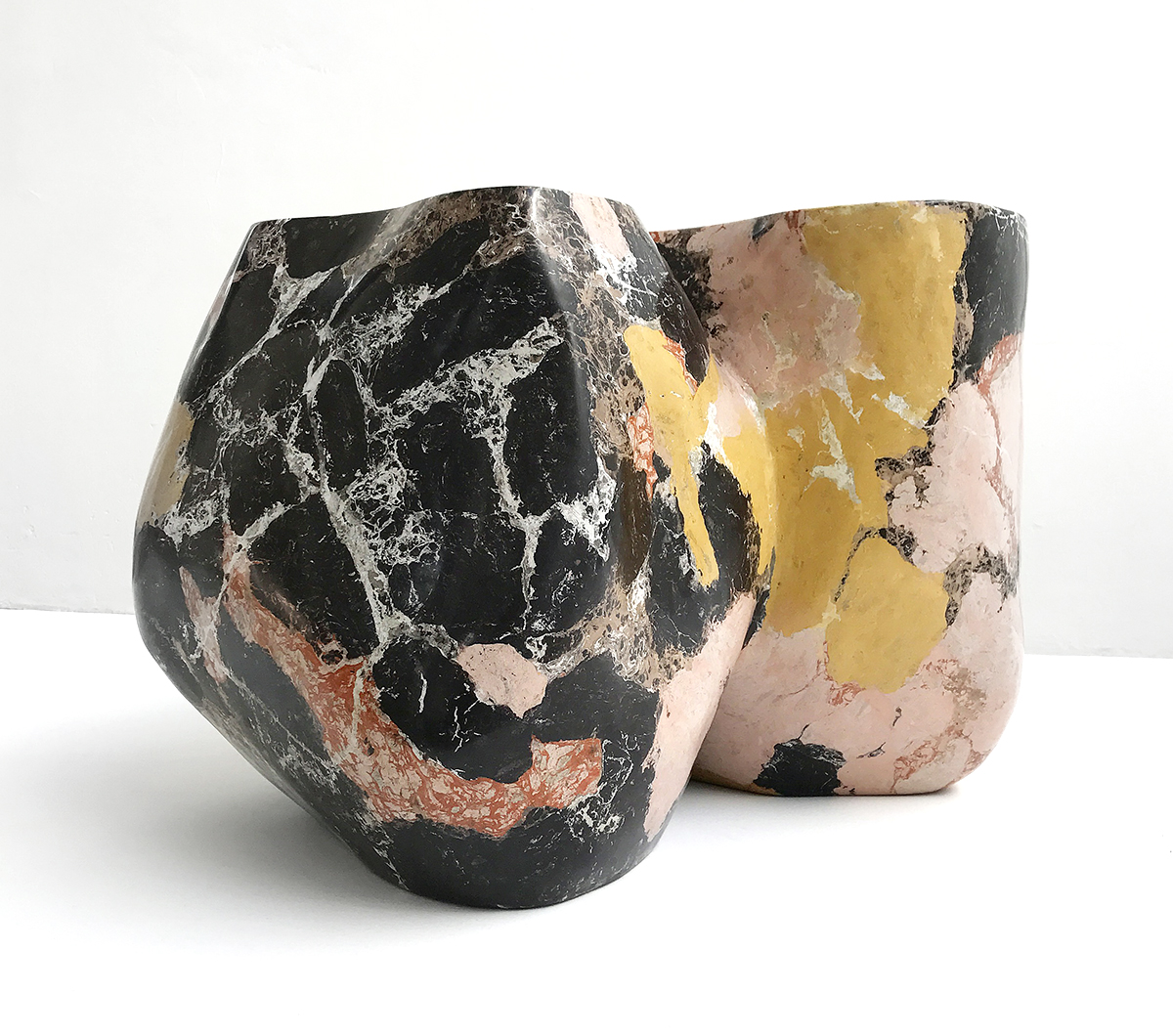 We're also overdue to share Odd Matter's series of Meta vessels, which debuted during the Milan fair in April at a show with Salvatore Lanteri gallery but didn't come to our attention until last week, when Sayhito posted them on Instagram. They look like marble, but they're made using an ancient Italian dyed-plaster techinque called scagliola that can "perfectly imitate marble but moreover it can be used to imagine and create fantastical moments in stone that don't exist in the natural world."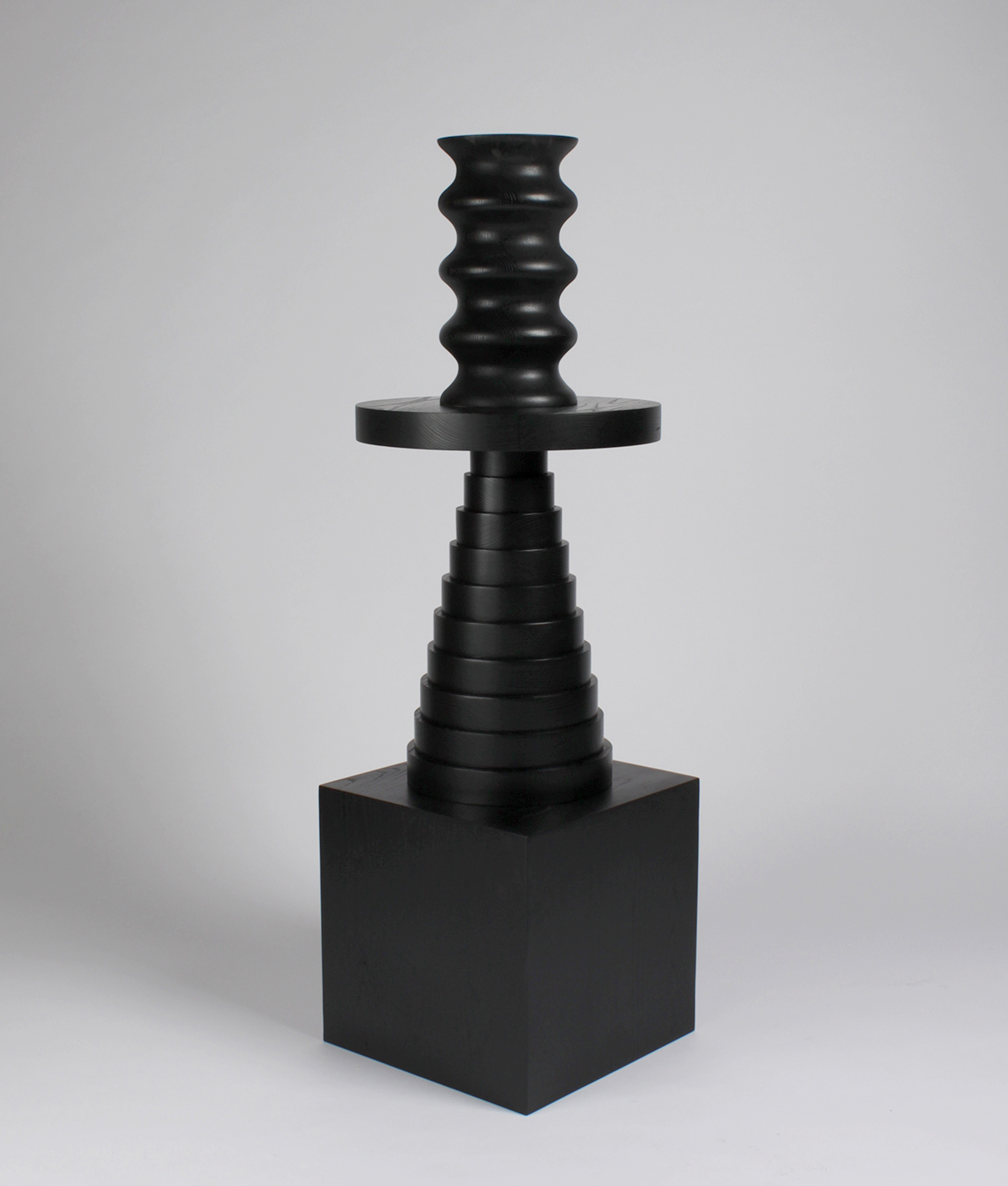 We just discovered the work of Theo Rivere via submission this week — the young surface and textile designer just debuted his new collection at the New Designers show in London, consisting of multiple shapes of lathe-turned stools as well as a series of Memphis-y geometric fabrics. Check out the rest of his portfolio here.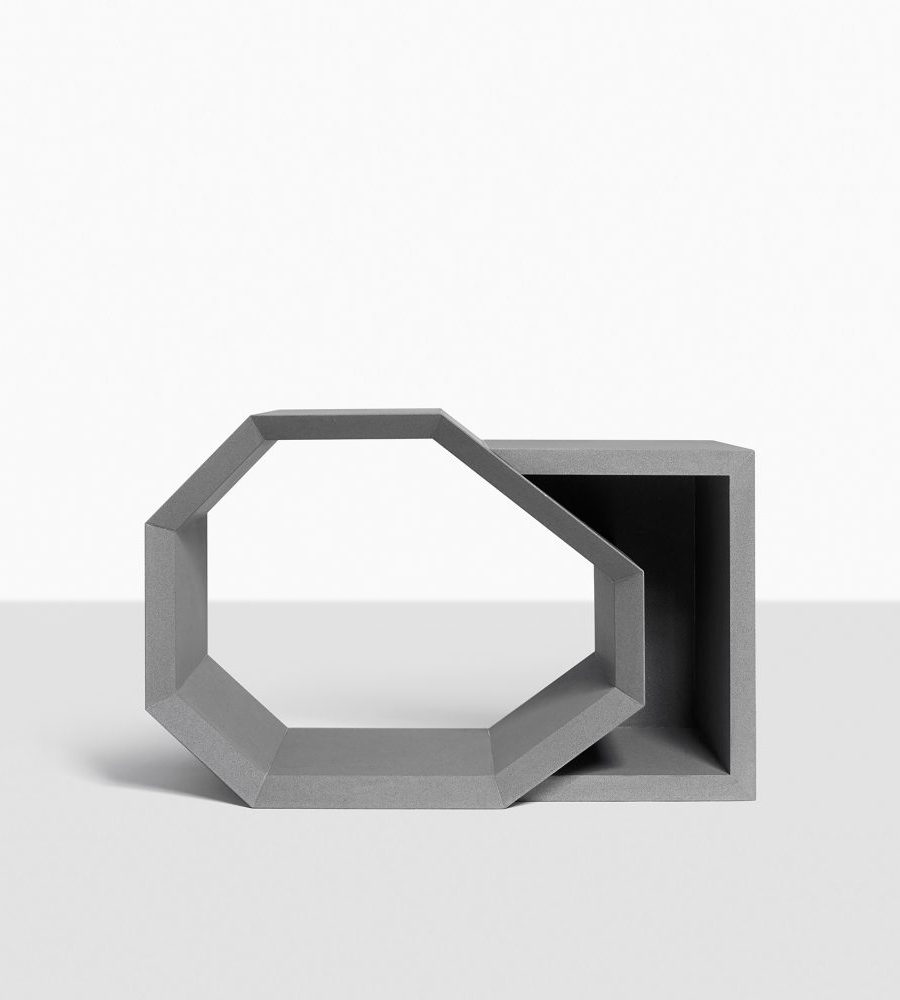 After making one of our favorite tables of 2016, French designer Victoria Wilmotte brought the same faceted geometries to her Stone Edge table for Kolkose, but in a very different material — natural limestone.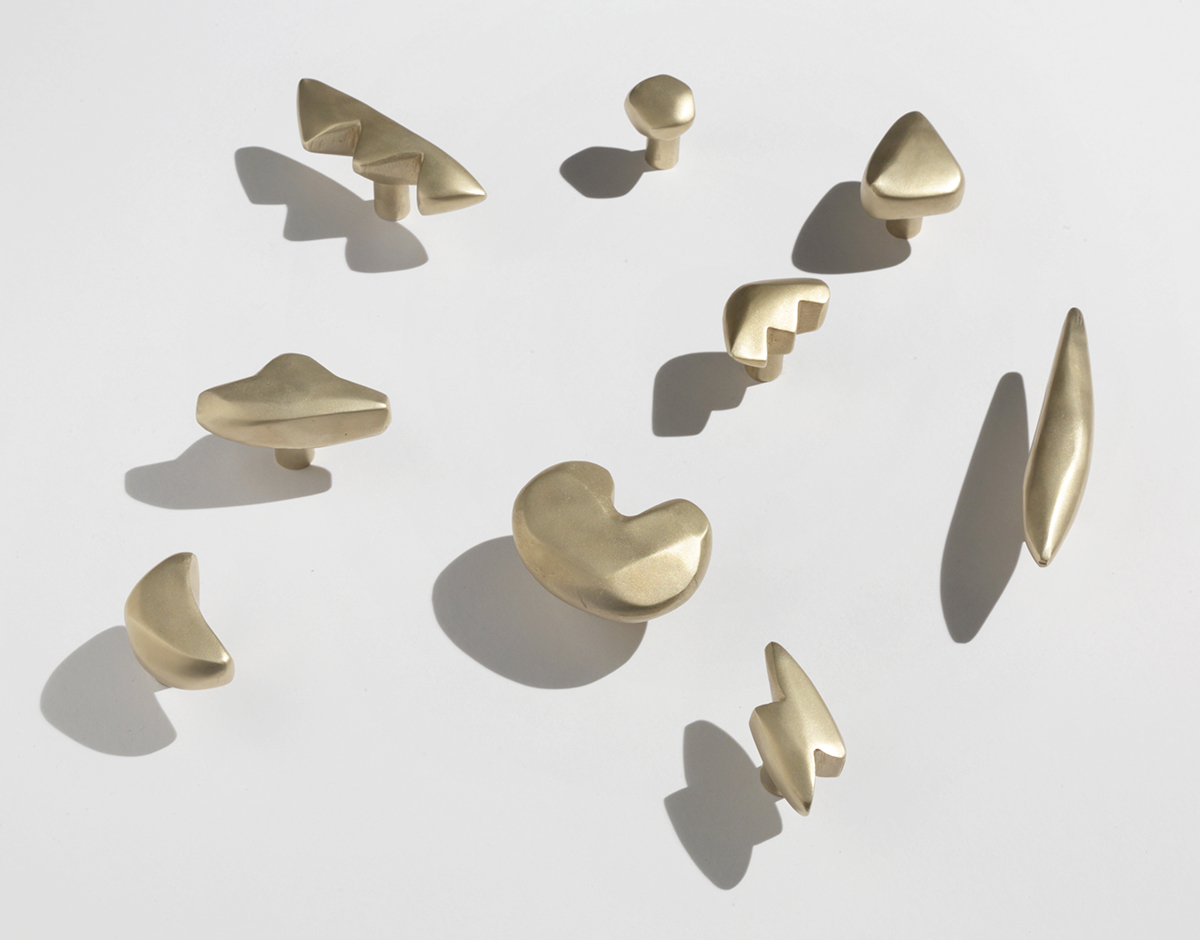 Brooklyn's Fort Makers debuted their Elemental Hold series of organic knobs — which can be used as wall hooks or door / drawer handles — at Sight Unseen OFFSITE in May, but we never had a picture of them until this week. The studio has just made them available for purchase online, too, for $135 – 250.
Exhibitions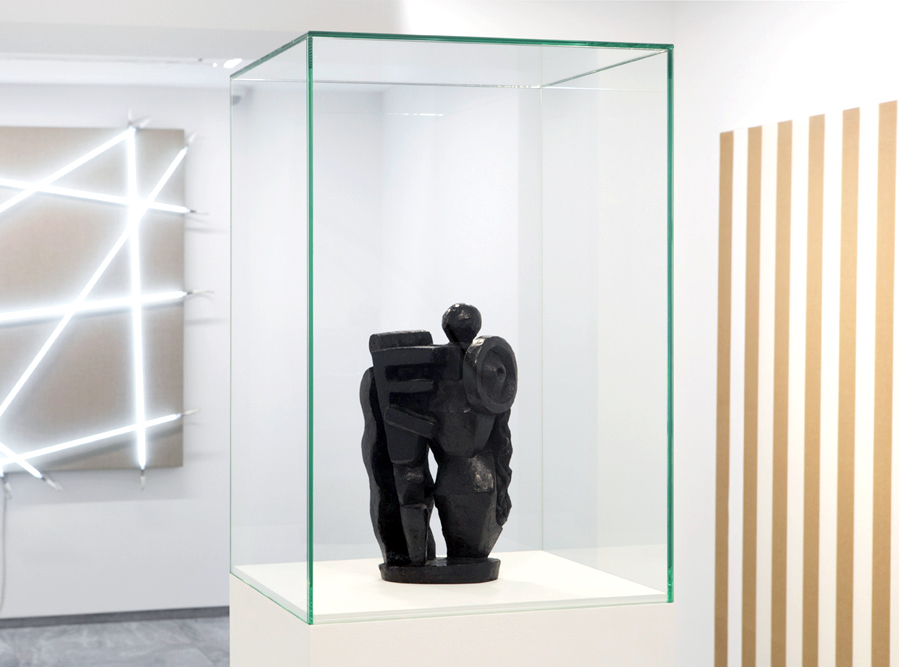 Paris gallery Kamel Mennour just keeps nailing it with their fair booths and exhibitions — this time it's a summer group show that includes SU faves like Daniel Buren and Ann Veronica Janssens. Pictured above is a 1927-28 Giacometti sculpture juxtaposed with a neon piece by François Morellet and a stripey painting by Buren. More here.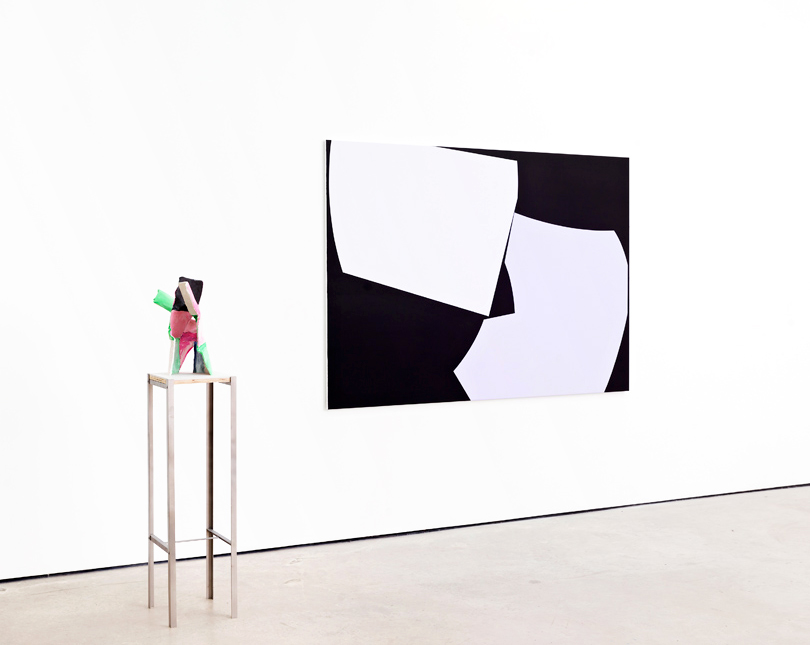 On view now at the Modern Institute in Glasgow is a solo show of paintings and sculptures by the London artist Alex Dordoy, who appears to have departed from past figurative painting (which we didn't like as much) and leaned towards abstraction. Photo: Malcolm Cochrane Photography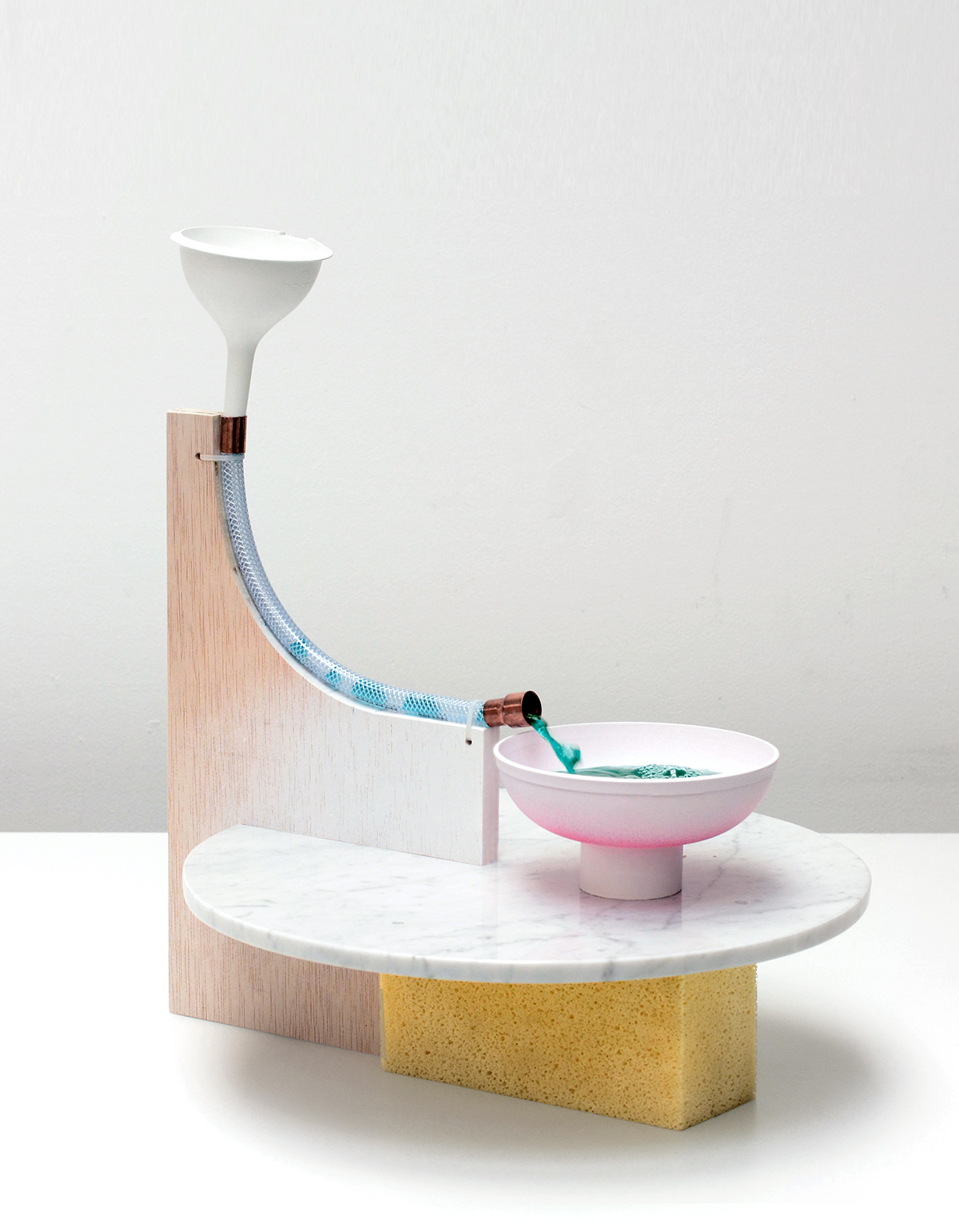 Friday marked the start of the 12th annual Design Parade festival put on by the Villa Noailles; its flagship event is an exhibition featuring 10 up and coming designers, which this year include OS & OOS, Lisa Ertel, and Arthur Hoffner, a young French designer who's showing a series of handmade fountain sculptures, including the one above.
Interiors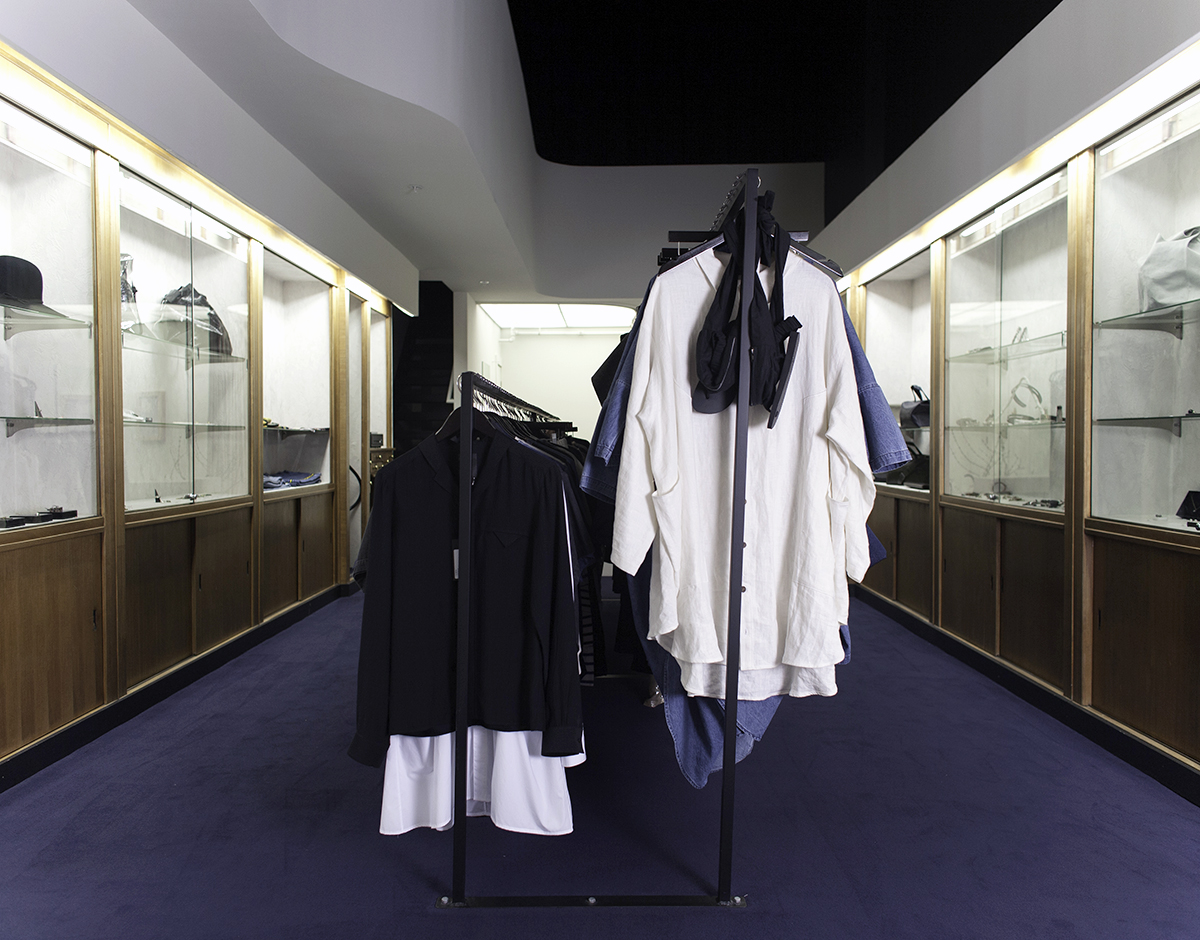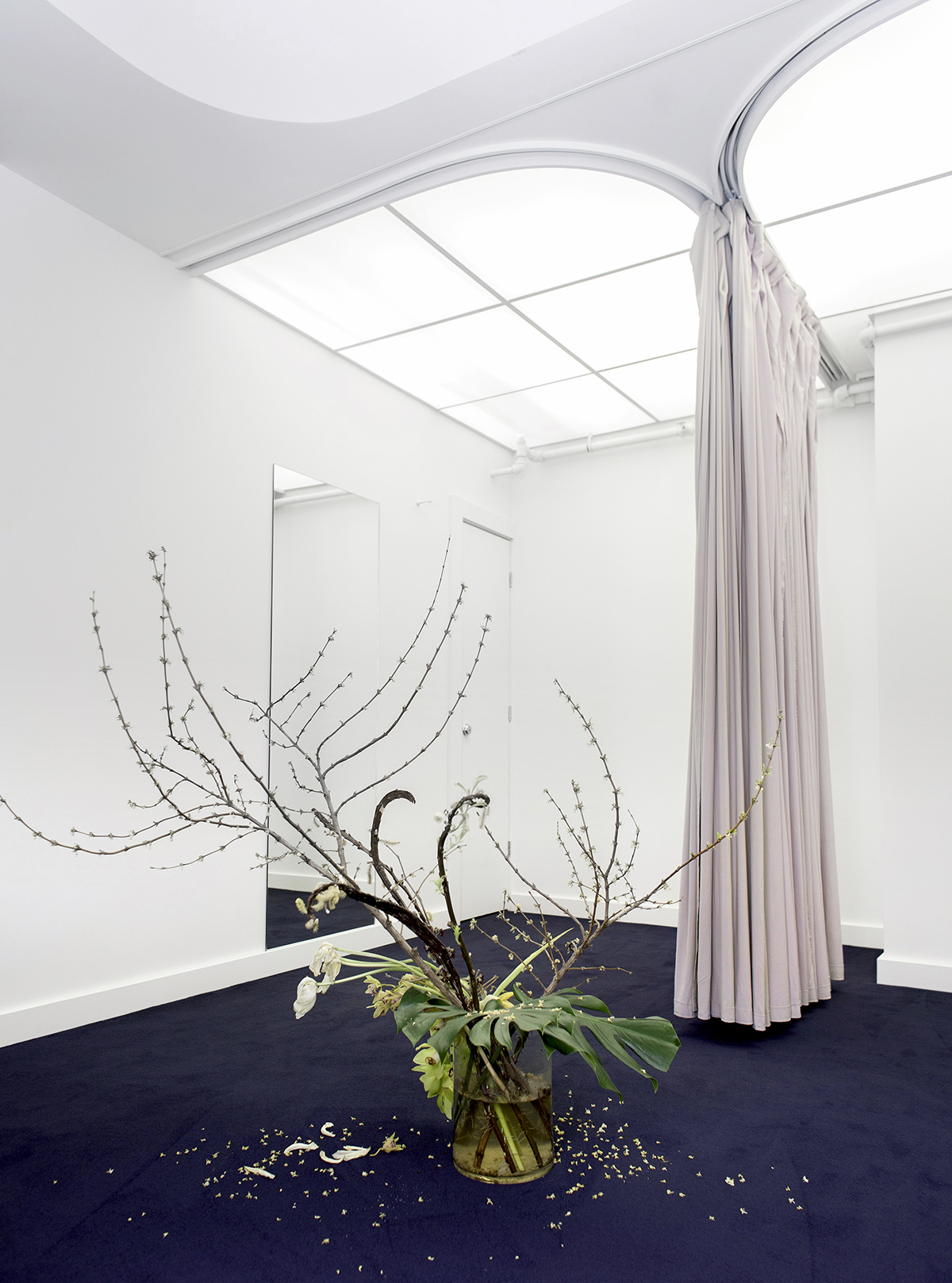 Two weeks ago we visited Portland for the first time and were seriously impressed by its retail scene — both the curation and the interiors were great at the downtown shop Johan and newcomer Association, but the piece de resistance was Stand-Up Comedy, pictured above, where clothing by folks like Lauren Manoogian and Maryam Nassir Zadeh sat inside the bones of what was once a diamond district–style jewelry store. The dressing room, above, a more recent addition, was the best part.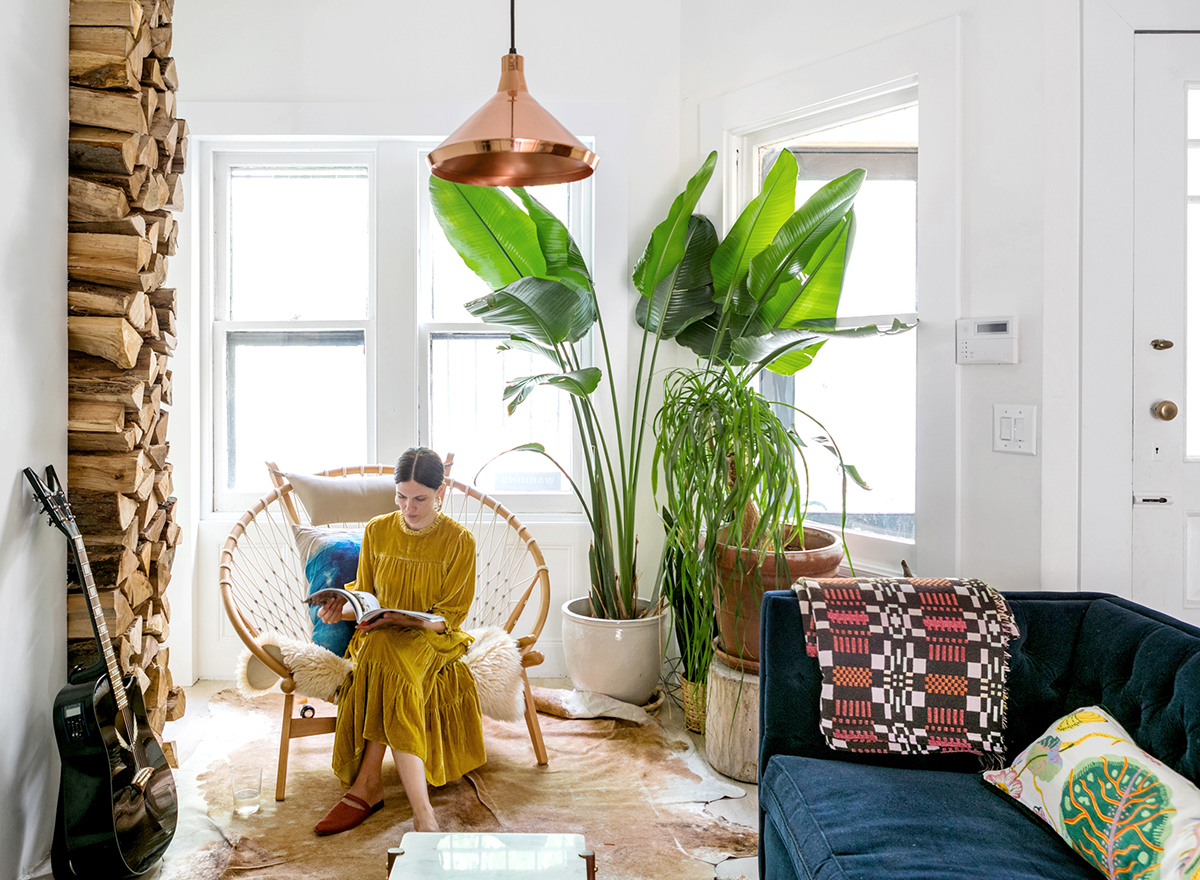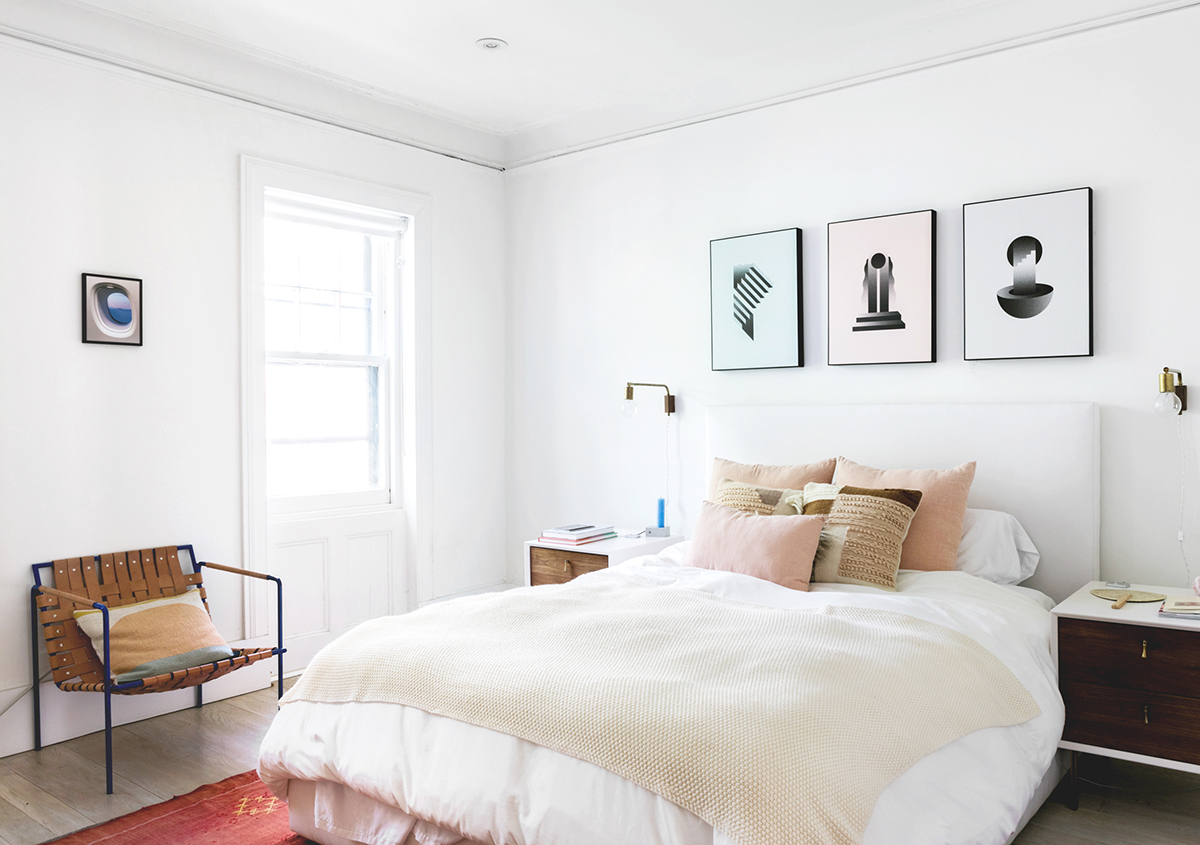 Real estate site The Modern House recently visited the Brooklyn home of Johnny Wahba and Roanne Adams, Roanne being the founder of RoAndCo, the firm responsible for Sight Unseen's current website design. See that woven leather chair in her bedroom? It's by Eric Trine, and she found it and bought it at Sight Unseen OFFSITE, woop woop.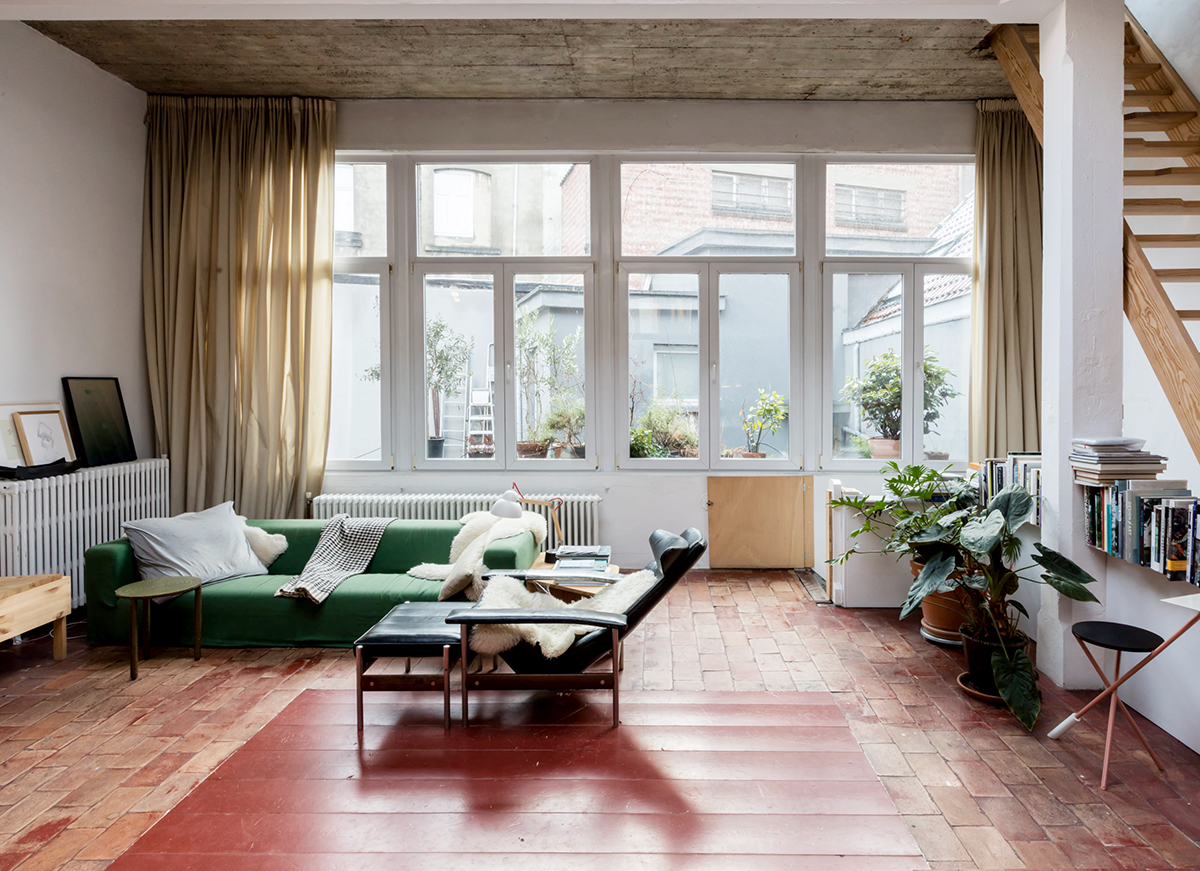 This one's a couple of months old, but we love the visit Belgian site Coffeeklatch paid to the home of the Brussels gallerists behind Maniera, whose living room is pictured above.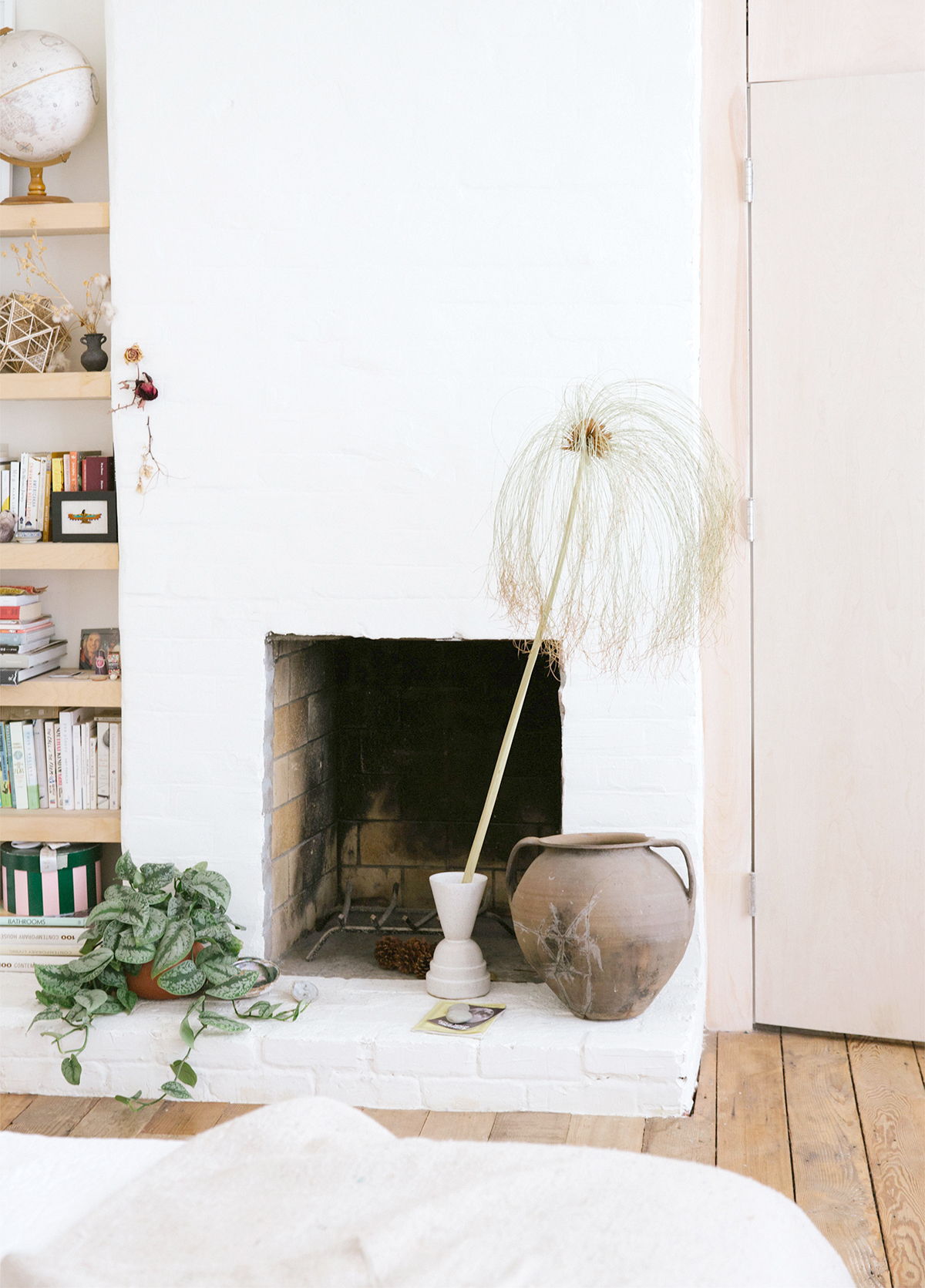 We didn't know the work of Los Angeles florist Sophia Moreno-Bunge before Sean pointed out this house tour on the site of the bedding shop In Bed, but we're now fans of her super-simple arrangements (and her fireplace styling).