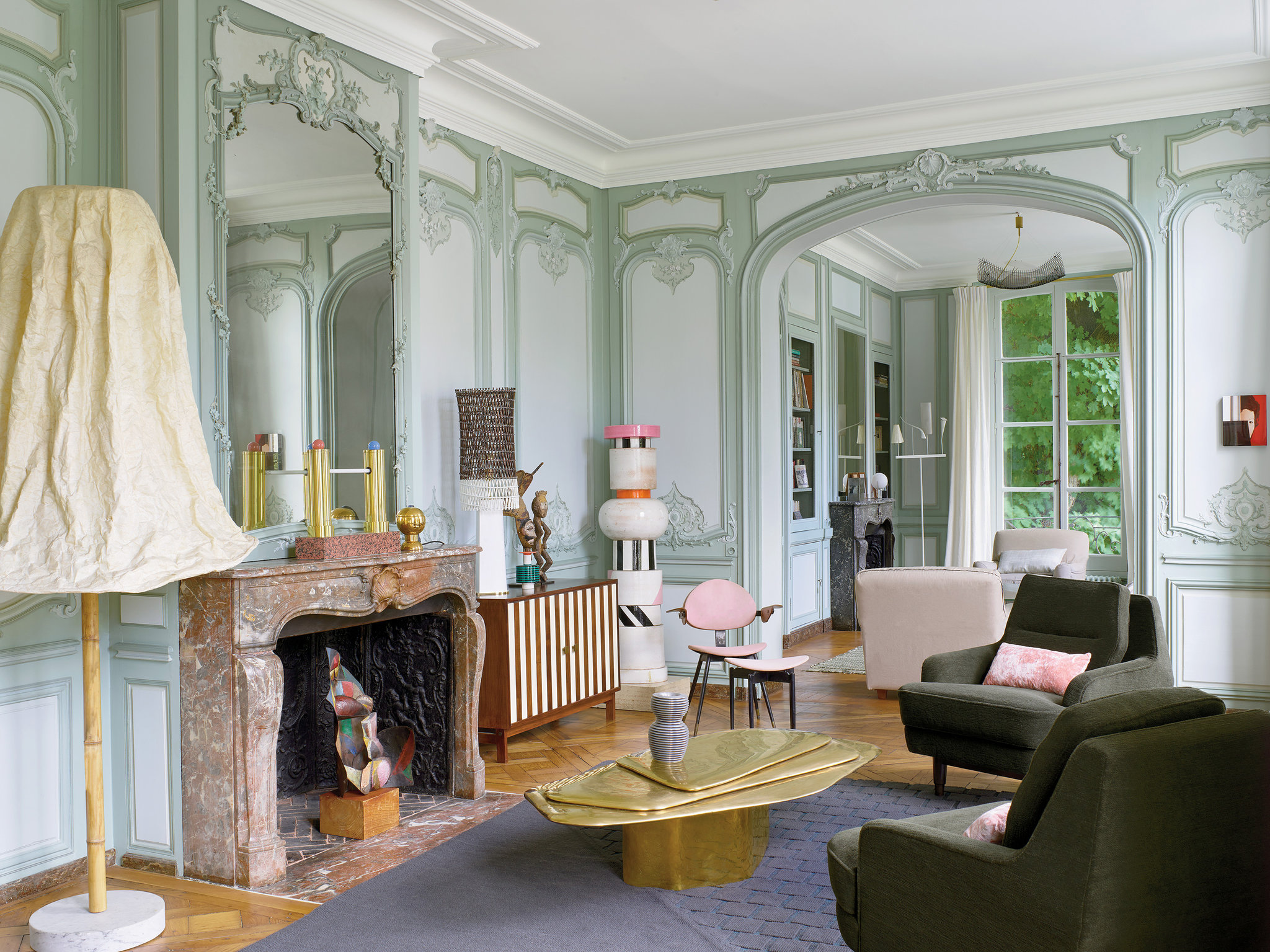 A weekly Saturday recap to share with you our favorite links, discoveries, exhibitions, and more from the past seven days. This week: (another) new Scandinavian furniture collection, a Sottsass-filled interior that's refreshingly un-Memphis (above), and a shopping list that includes a new self-watering plant pot and a blanket by Toro Y Moi.
Discoveries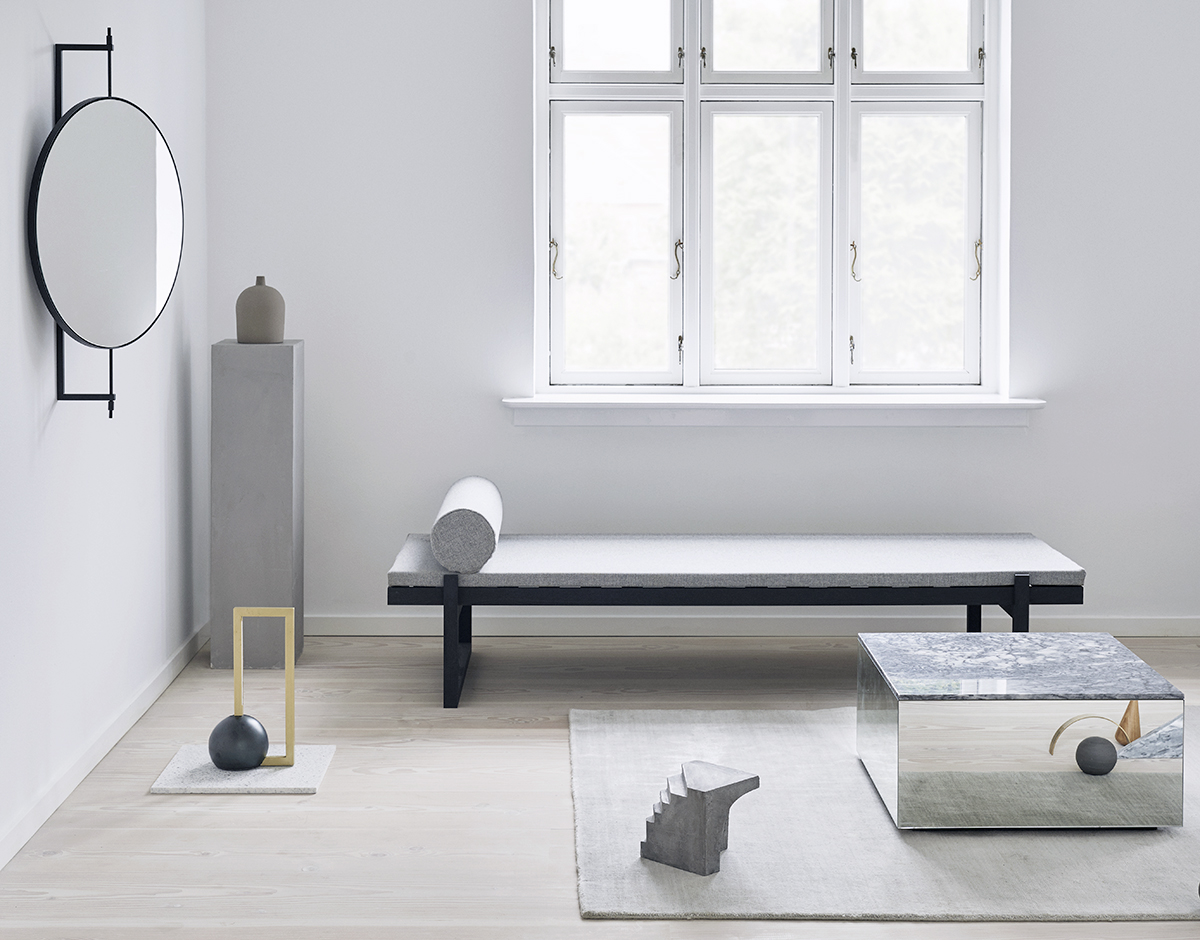 The Copenhagen designer Kristina Dam released her brand's newest collection this week, much of which is pictured in the image above — we're not sure how comfortable that daybed would be but we love this series of geometric brass lights (there's also a floor lamp version on the way).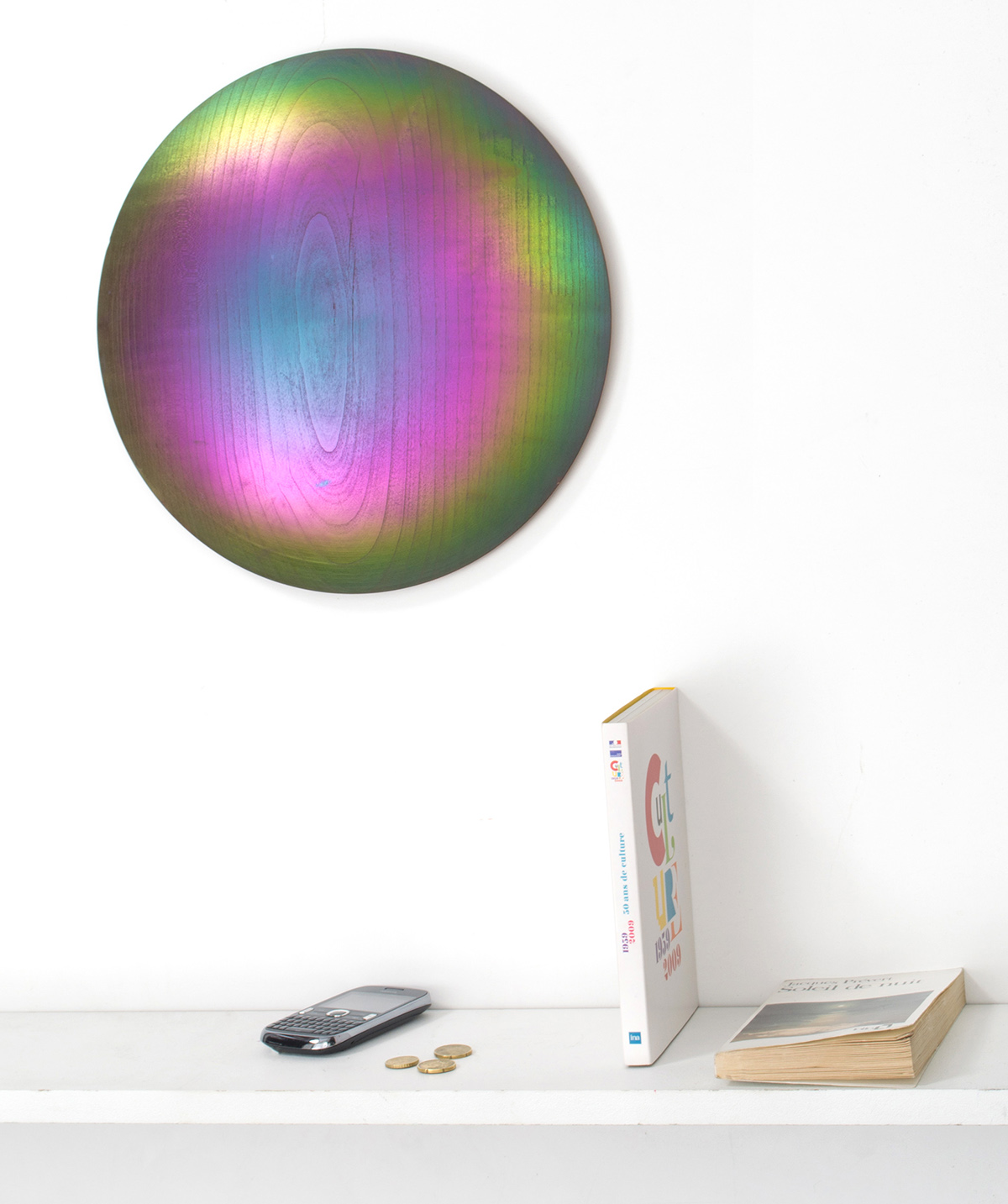 If we were bigger audiophiles — who cared about things like dispersing any high-frequency sounds in our living room — we would be first in line to acquire this bit of gorgeousness, a sound deflector designed by Alexandre Echasseriau and given its thin, rainbow-metal coating by the engineer Fabien Lemarchant. If you understand French, you can watch a video explaining how it was made here.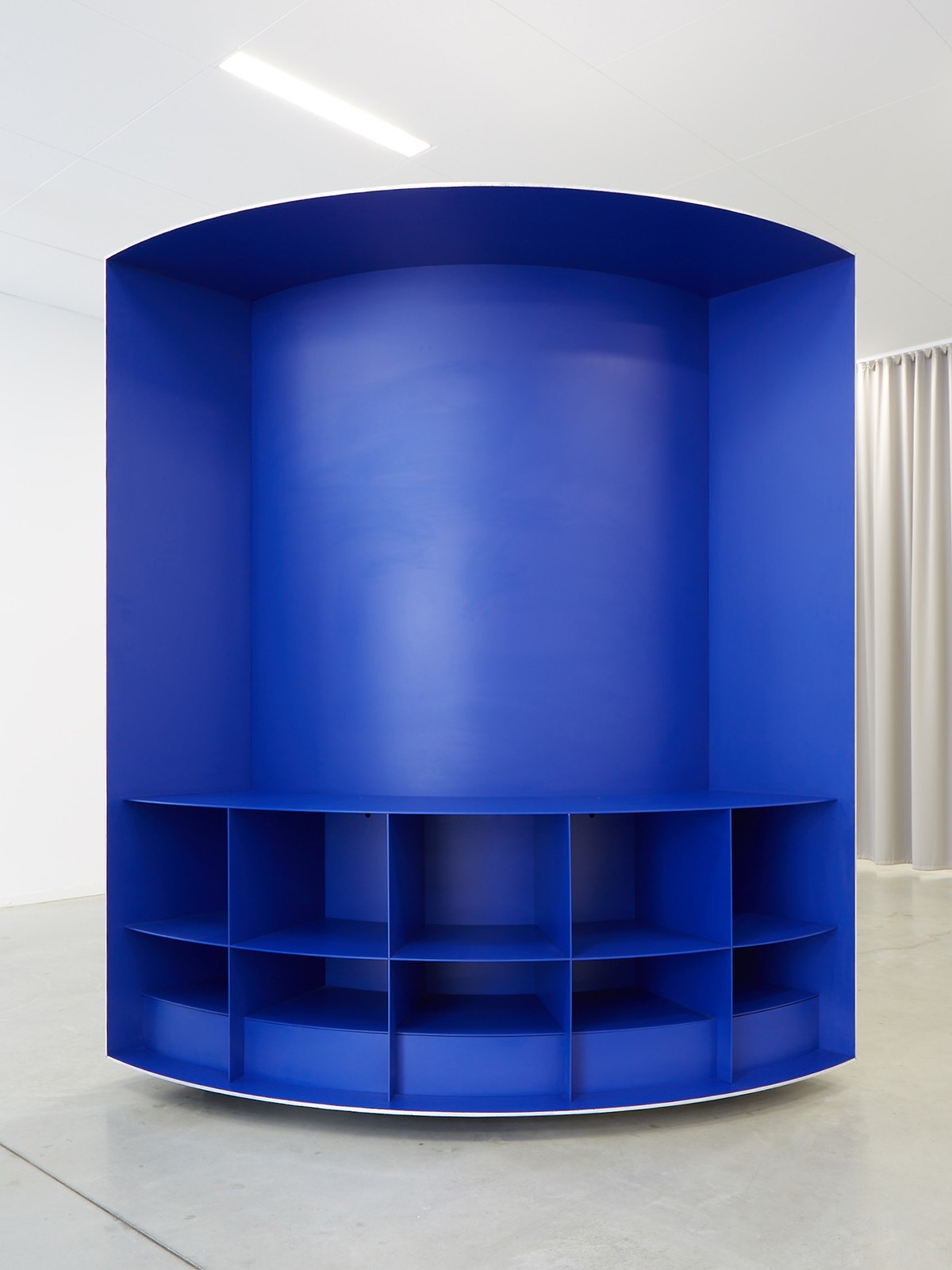 This week the Belgian architecture and design studio FELT sent us their latest project, a lobby for Museum M in Leuven. They designed the bookshop (yellow), the audio guide and information desk (blue), and a children's corner (red) as an homage to De Stijl — and Donald Judd. Each massive piece is made from 8mm aluminum. Read more about it here. (Photo by Frederik Vercruysse)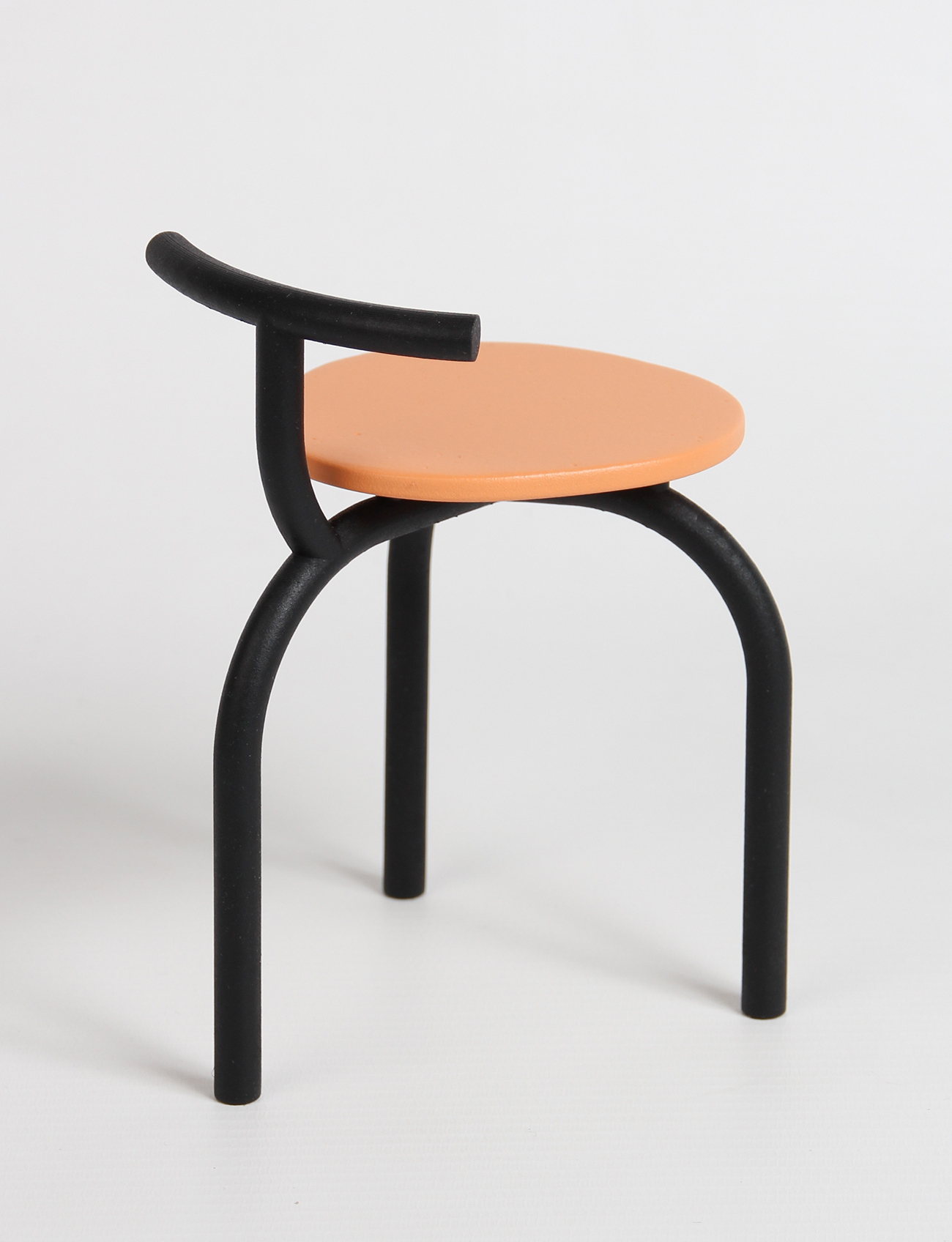 Berlin designer Hayo Gebauer, whose Oddly Satisfying project went kind of viral on the internet after we featured it, sent us his newest works this week, including a super minimal machined-aluminum door handle and this three-legged chair whose backrest is loosely inspired by antelope horns.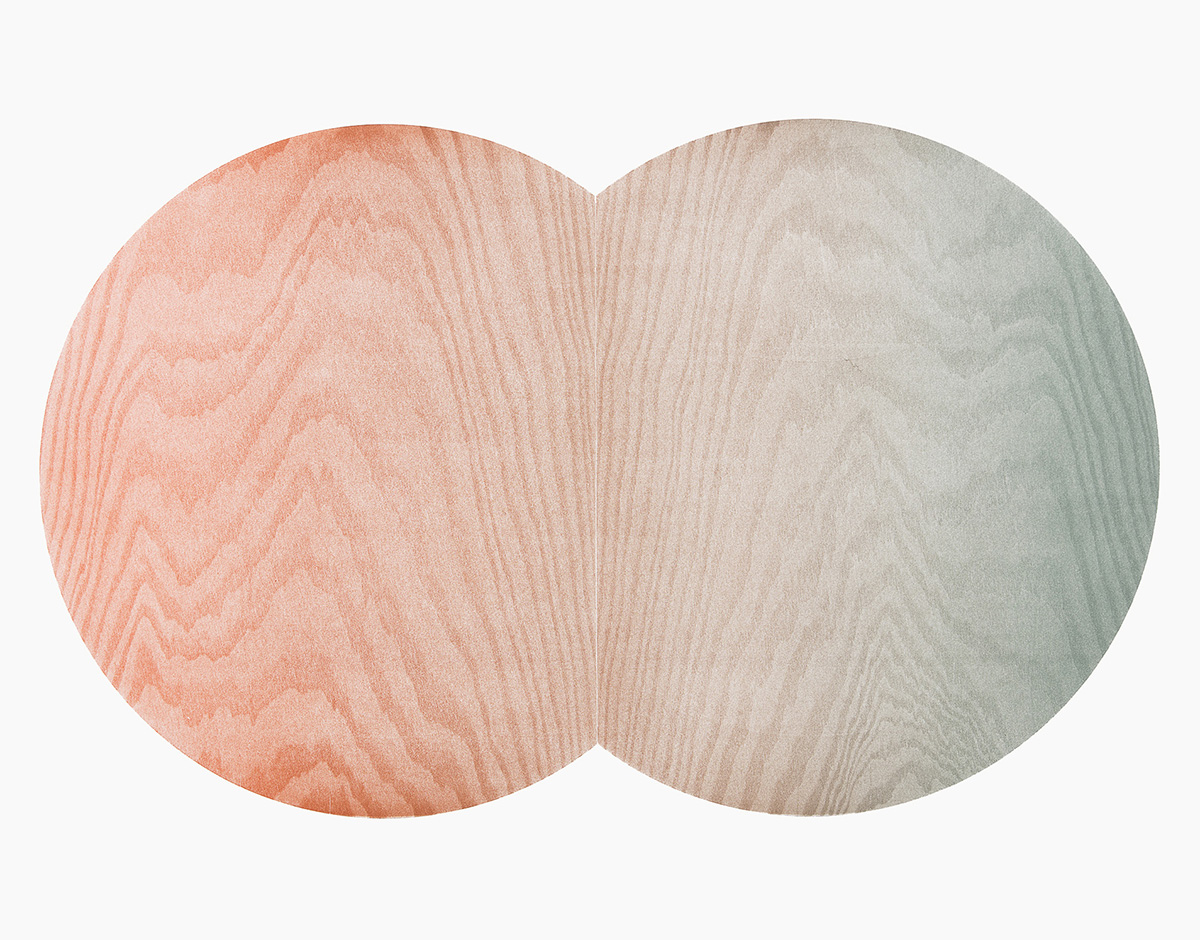 While browsing the site of Danish designer Margrethe Odgaard this week, we discovered an project of hers called Y Arpeggios, a series of colorful woodblock prints that come with music notations, developed in collaboration with the composer Teitur Lassen. Odgaard's site explains the project: "Y Arpeggios is based on the idea of playing mirrored patterns in the shape of a Y instead of traditional chords and harmonies. The collaboration combines music and eye music, a graphical notation of music dating back to the early Renaissance and unnoticeable by the listener when performed."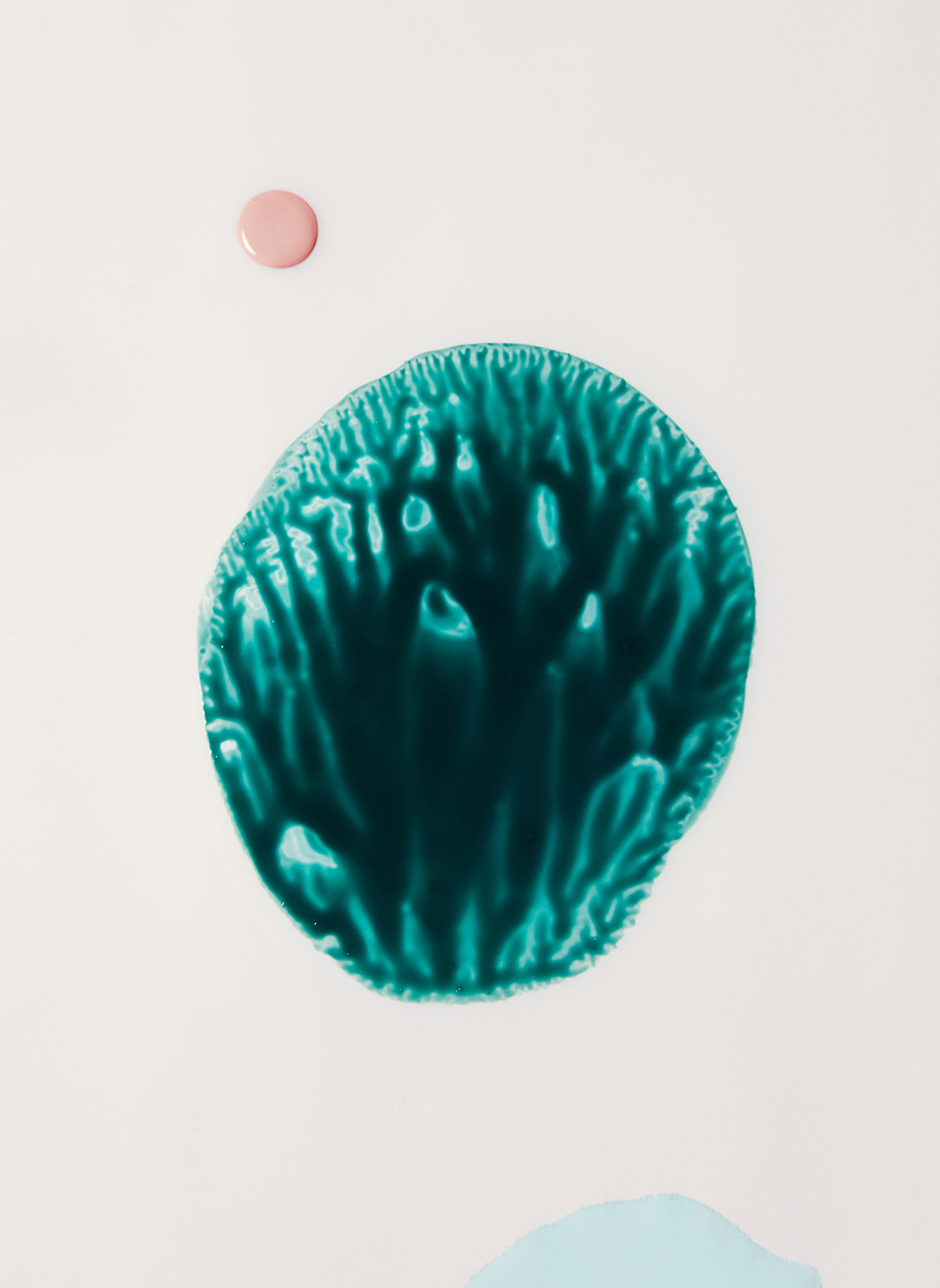 The image above isn't a painting, at least in the traditional sense — it's part of a series of images made with makeup (in this case, we're guessing, nail polish?), from a shoot by SU photographer Pippa Drummond with stylist Astrid Chatka.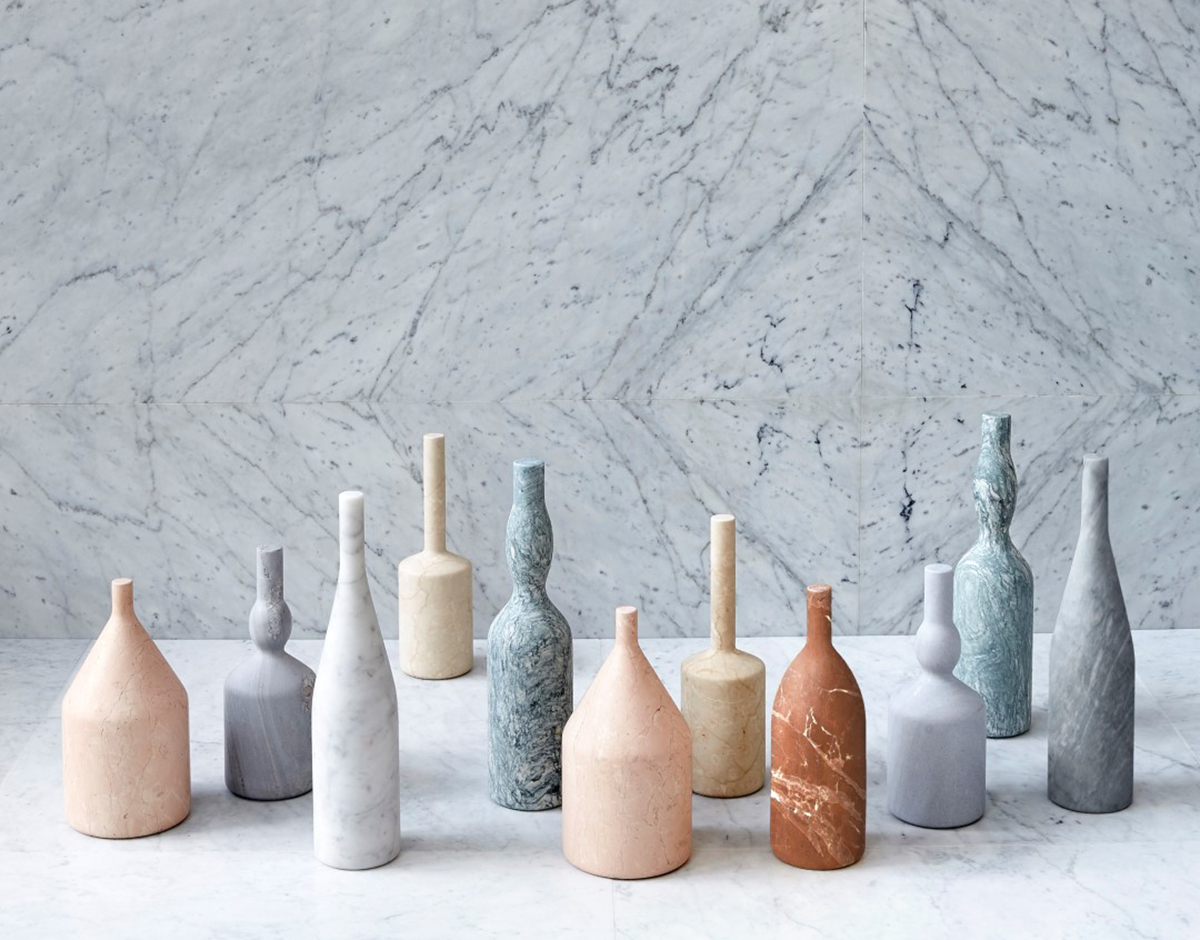 One of our fave takeaways from this year's Milan fair was our discovery of the designer/stylist Elisa Ossino, and one of our fave submissions this week was these Giorgio Morandi–esque bottles she created for the Italian design brand Salvatori, which specializes in (you guessed it) marble.
Shopping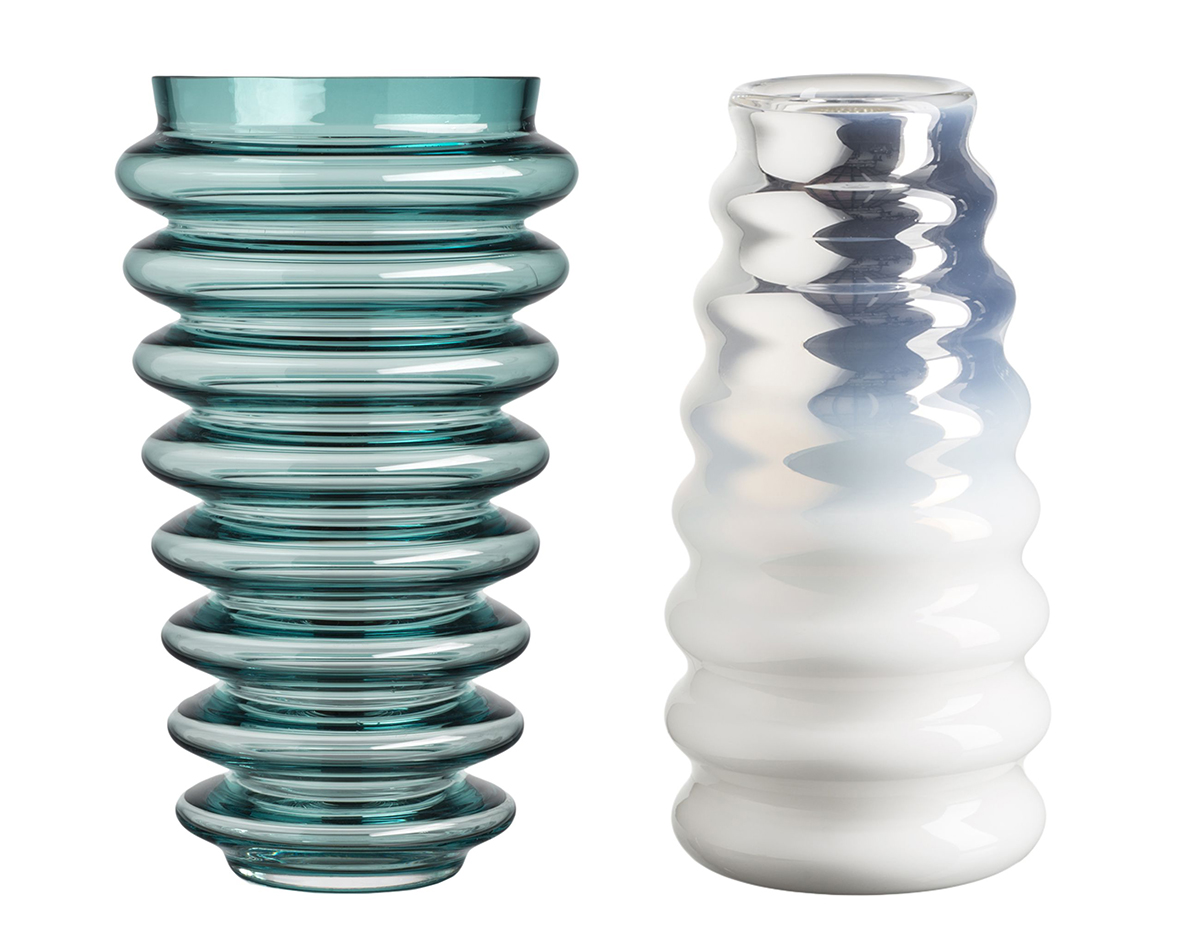 This week we somehow ended up with a huge roll call of shopping list items, starting with these vases by Verreum, which aren't new but which we were reminded we loved after we got an email from Yoox mentioning that they stocked them. So good.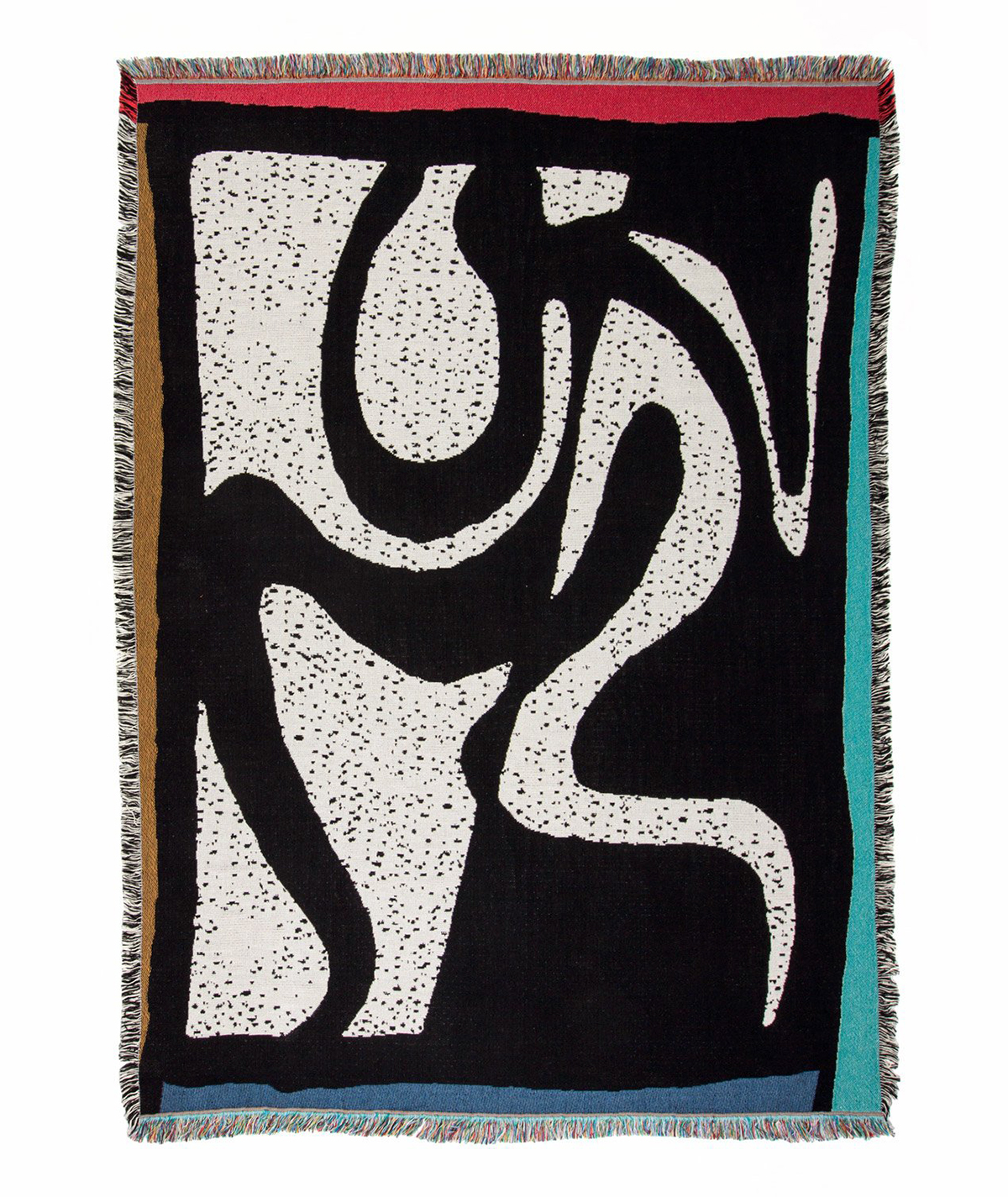 Slowdown Studio (whose Hocko and Clifton throws are for sale in the Sight Unseen Shop) just released two new pieces, by the graphic designer and Toro Y Moi frontman Chaz Bear. We've always loved Bear's music, but never really paid attention to his designs — until now. Pick up the Barrett throw, pictured above, here.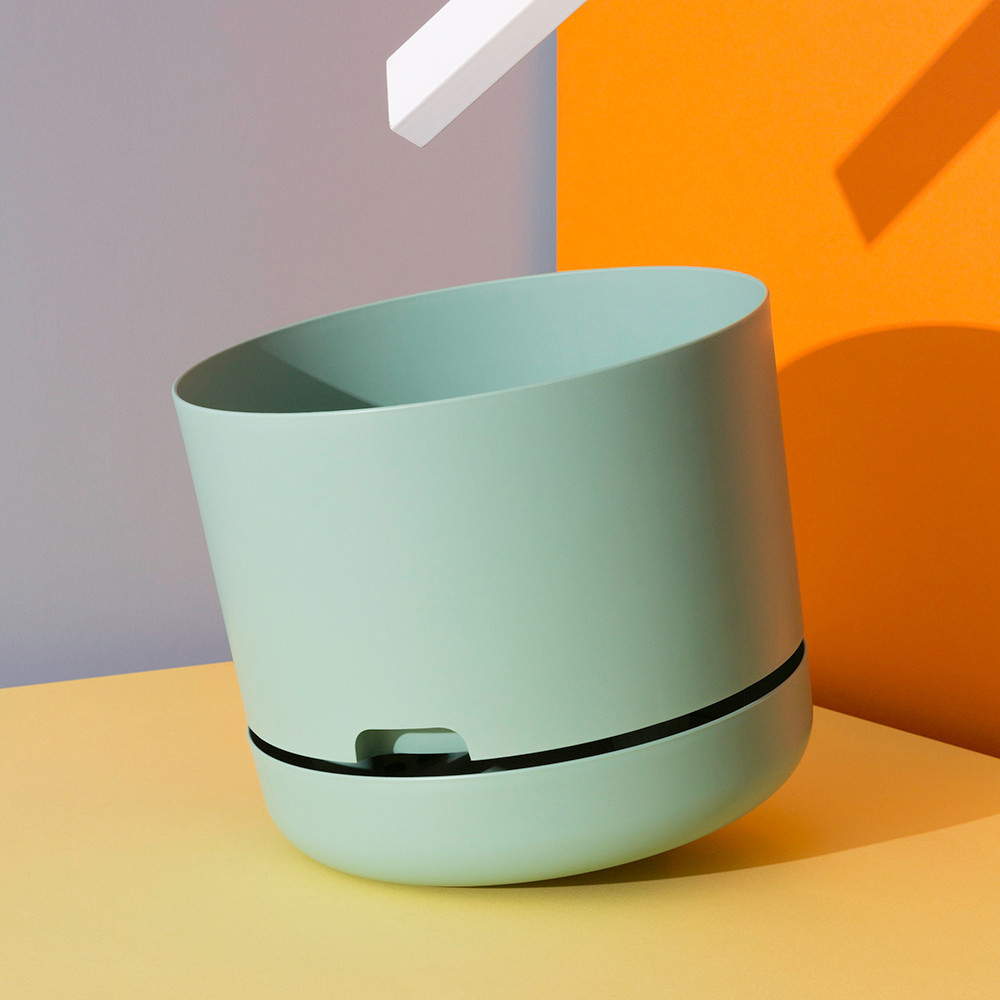 There are few housewares more surprisingly useful, especially in this day and age, than a self-watering pot, especially one that's 10 inches in diameter, costs $15, and comes in a bunch of cool colors. Unfortunately these are located in Australia — a collab between Mr. Kitly and Décor — but they're probably pretty light to ship elsewhere.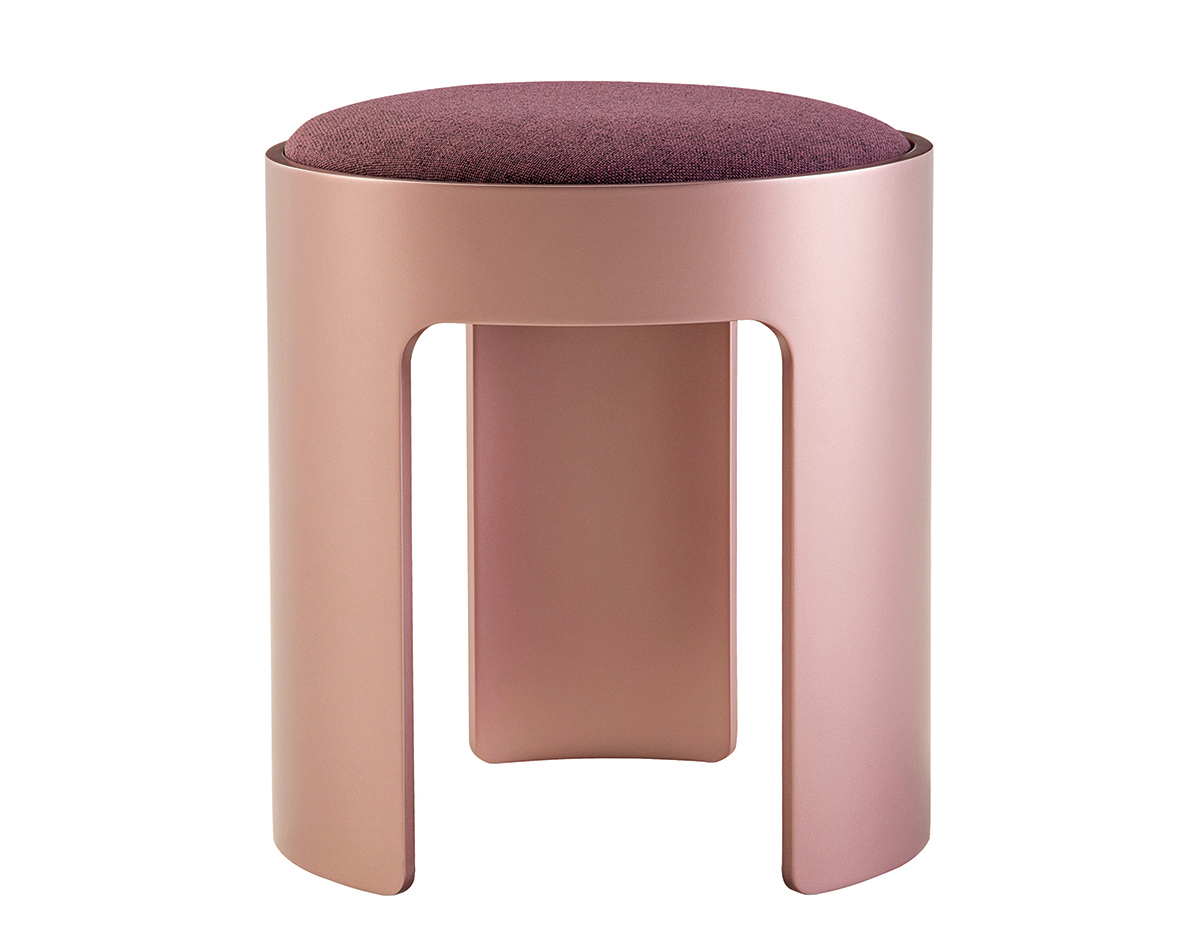 Roche Bobois just released its upcoming fall/winter collection and, once again, we found some hidden gems amongst its offerings — like this dusty pink Cuba Libre stool, an update to an existing series of tables by Daniel Rode that isn't up on RB's site just yet.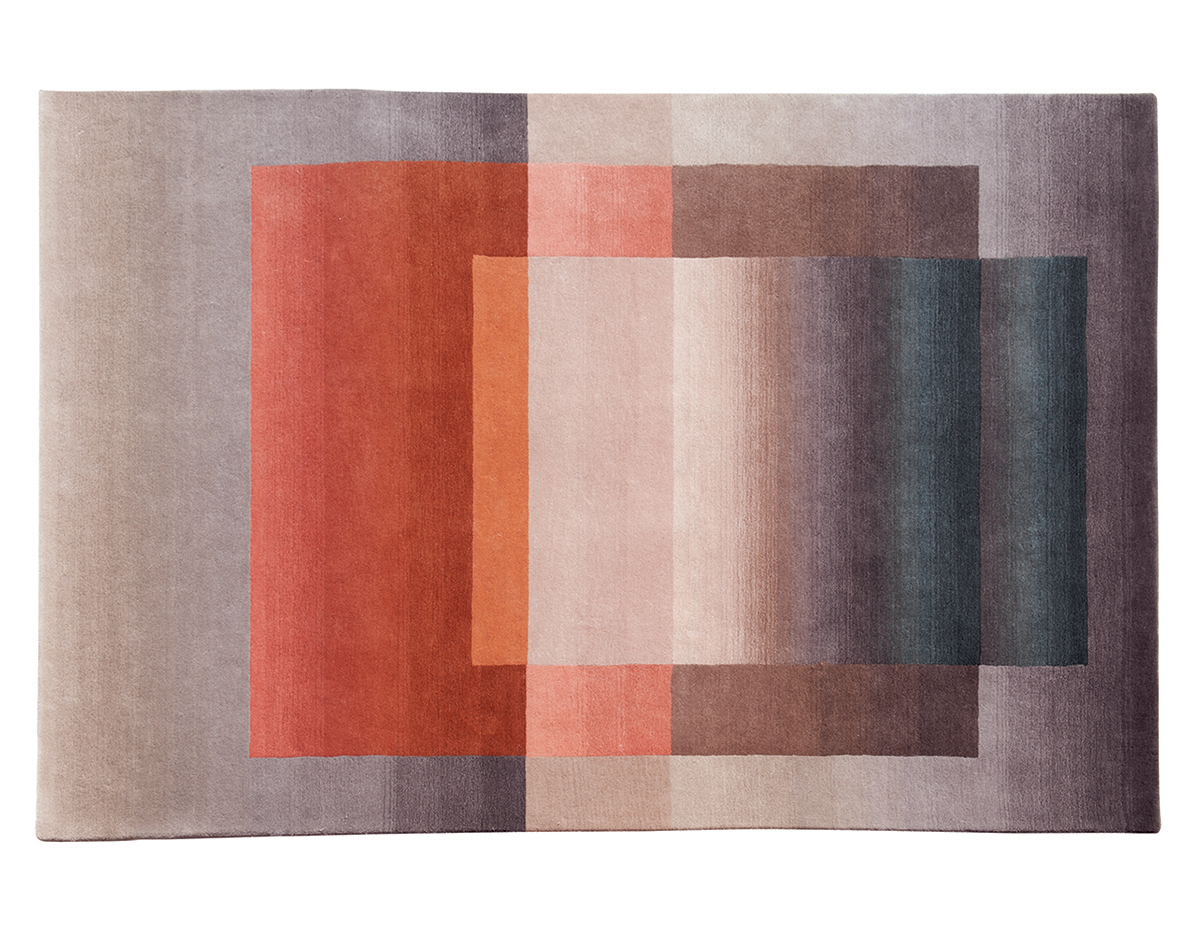 Another F/W Roche Bobois discovery: The Shading Rug.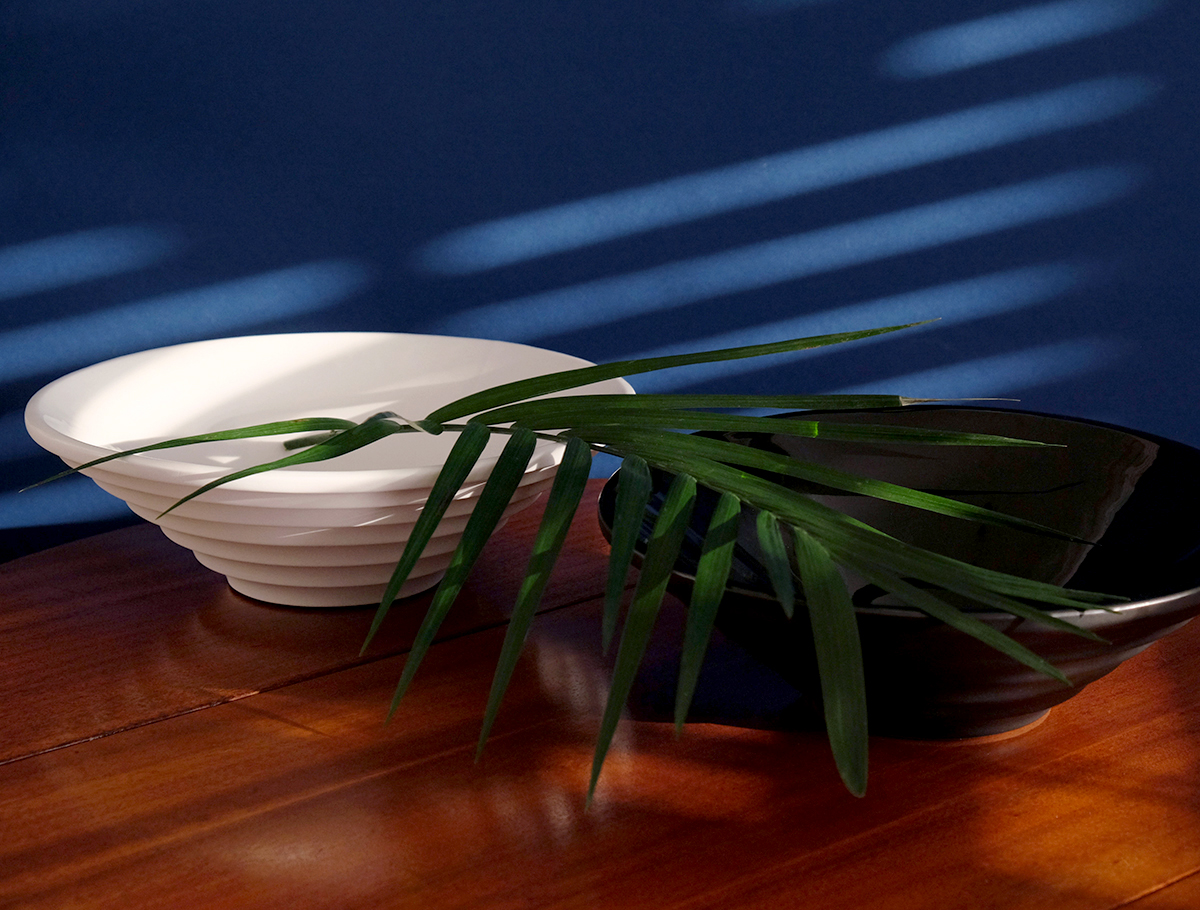 Our "best backstory of the week" award goes to the design studio Sesstra, founded by two Siberian sisters, one of whom lives in NYC and the other in St. Petersburg, who design objects inspired by their Soviet upbringing — more specifically the Siberian landscape, Brutalist architecture, and Soviet space travel. Yessss. Also, they make and sell these lovely $58 ziggurat bowls.
Interiors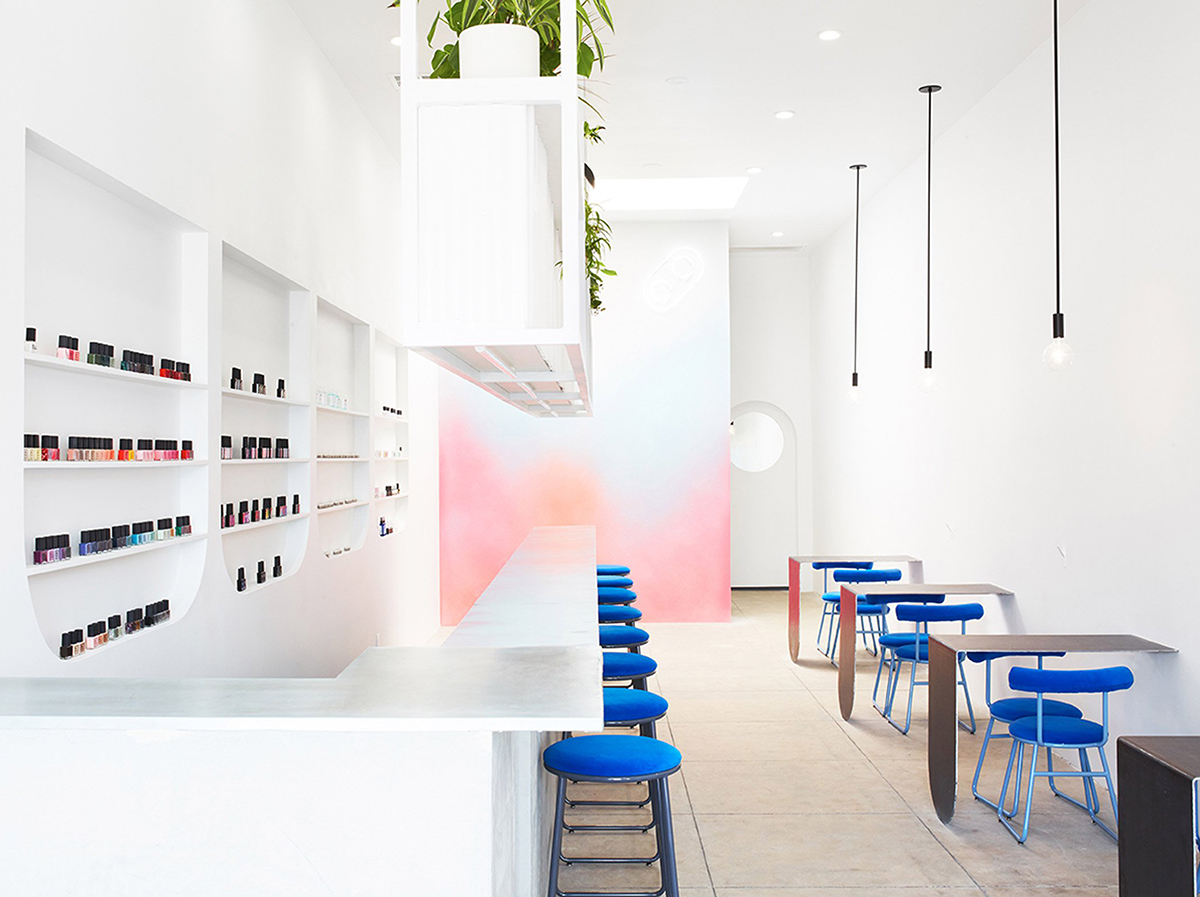 Spotted on Dezeen this week, a trendy AF nail salon in Los Angeles designed by J Byron-H and Weekday Studio, called Color Camp. That watercolor wall in the back of the photo? It's for nail selfies. #whynottho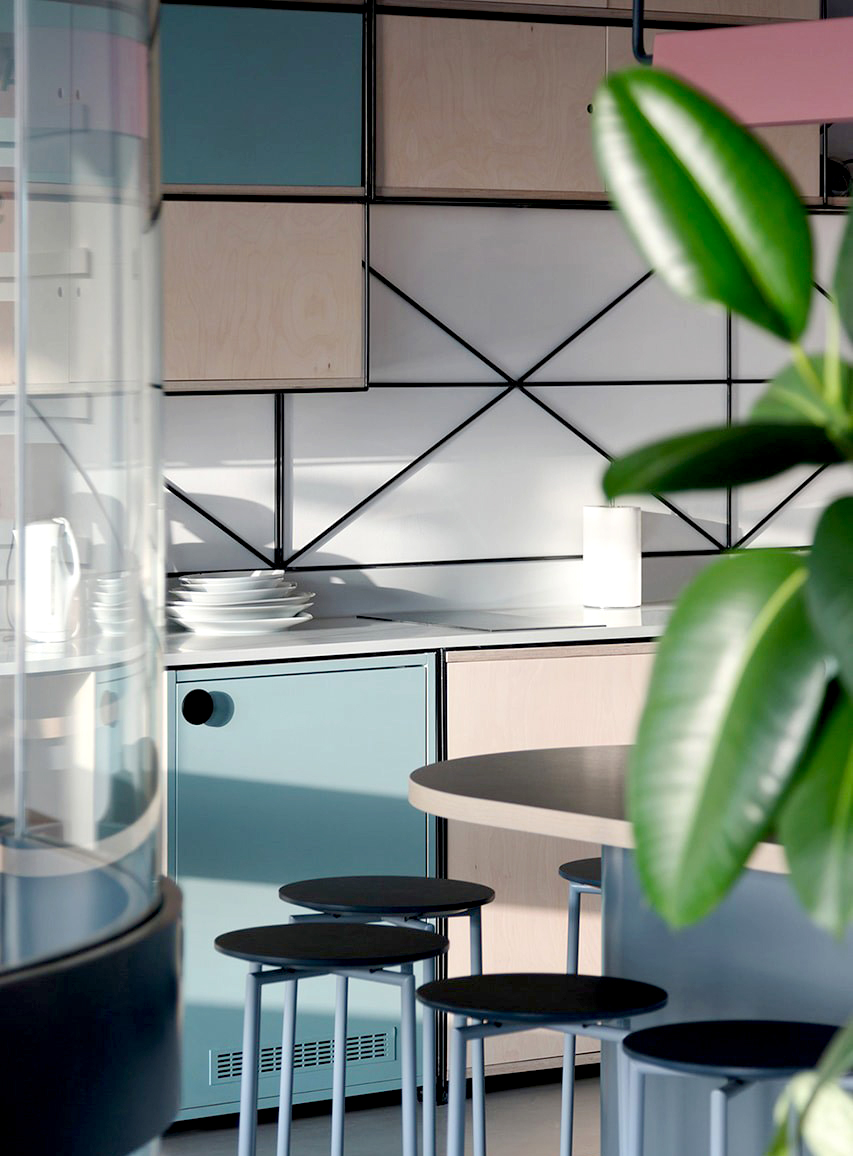 Elements of this Serbian office interior on Yellowtrace this week were also a little too twee for our taste, but other parts of it were amazing, like the rounded-glass conference rooms lined with pink curtains, the perfect Scandi pastel palette, and this super-pretty Eames-ian kitchen.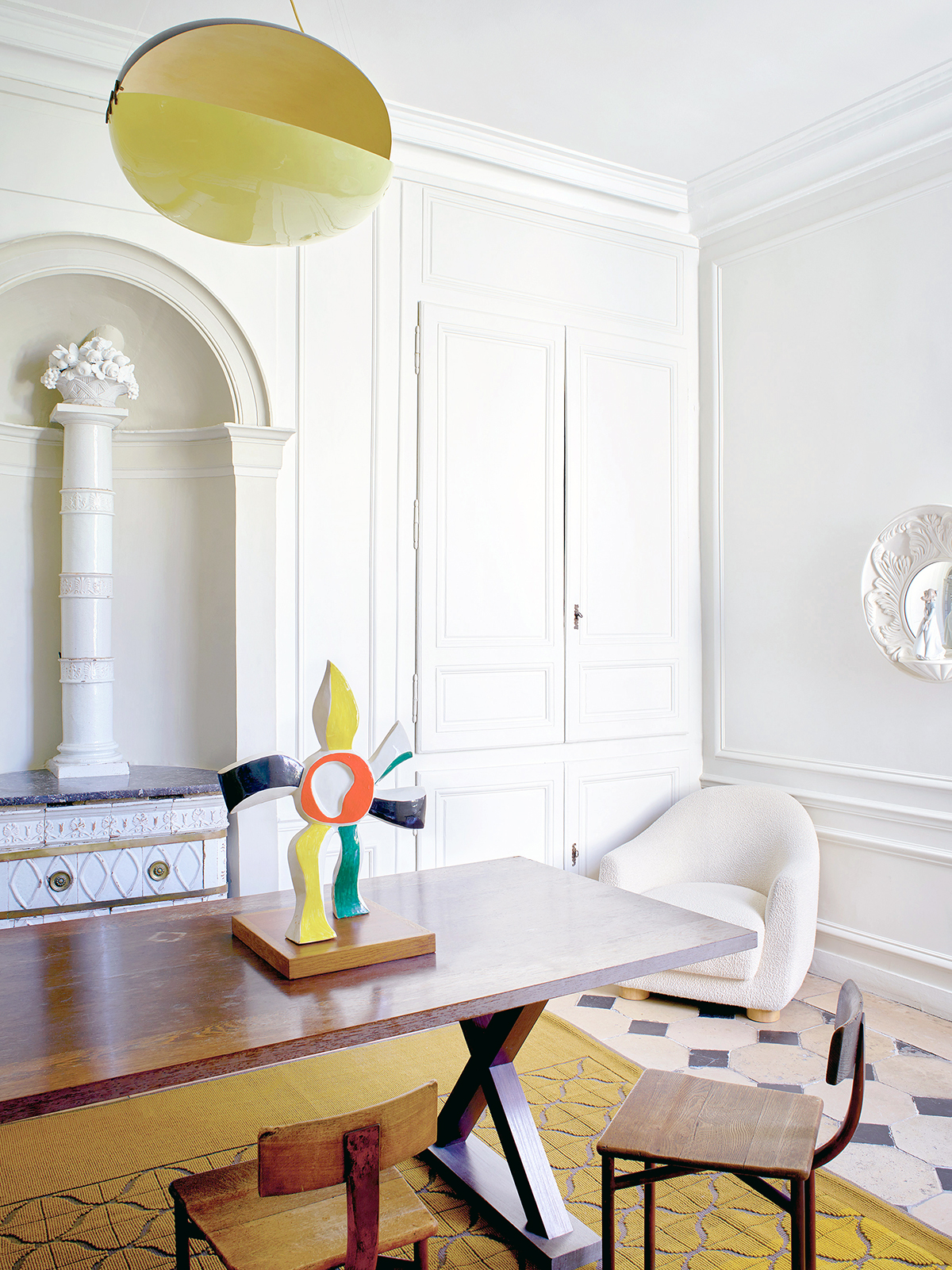 We purposefully avoided covering the Met's Sottsass show because we've hit peak Memphis fatigue, but that doesn't mean we've turned our backs on the movement entirely — this T Magazine story on architect Charles Zana's house in Paris (also pictured at the top of this post) still appealed to us for the way it mixes Sottsass's works with 18th century architecture and contemporary furniture. And although he's one of Sottsass's top collectors, Zana wasn't even much of a Memphis fan anyway — it was Sottsass's breadth of work that he admired, and his position at the intersection of art and architecture. Which is an excellent point, we think. Read the full story here.