01.05.18
This Swedish Illustrator's Soft-Edged Work Might Be the Calming Influence We All Need Right Now
If you're a relatively highly attuned design person — and chances are, if you're here, you are — you might recognize the work of Swedish-born, Barcelona-based designer and illustrator Klas Ernflo (and not just because it often reminds us of another perennial SU fave, Geoff McFetridge). Ernflo's done work for Apartamento, Domus, Frame, IKEA, Mother London, Oyyo, and more, in addition to keeping up his own studio with drawings, paintings, and sculpture. But it's his latest project that we find the most fascinating: Called Folding Clothes, it's a series of painted and sculpted garments that Ernflo began in 2016. "It started with drawing an imaginary day's outfit laid out flat and placed into a composition; folding each garment helps to make its shape less lanky and more compact, giving it more of a soft-edged and calming form," says Ernflo.
Ernflo's mention of soft, calming forms isn't an accident; in fact, it seems to be a guiding force behind his work (and no coincidence that the subject of this series is a repetitive, meditative task). "Looking at a picture of an item of folded clothing, one might see a heart removed from its body and tied up with ribbons, or the colorful chimneys of the Centre Pompidou, or a work of pop abstraction, or many other things besides," says Ernflo. Light-heartedness pervades these paintings and sculptures. There is a comic feel to the way that objects are drawn, with their smooth curves and flat surfaces, but also a slapstick improbability to the structures they depict. Some things are in the wrong place and some forms are not quite right, but all have an awake attitude. I believe my work is democratic, it should be for everyone, and the most important function of it is to show the bright side of things: that it is optimistic, rounded and warm, and that it rolls over and makes calming signals that fill the viewer with hope." Read on for a closer look.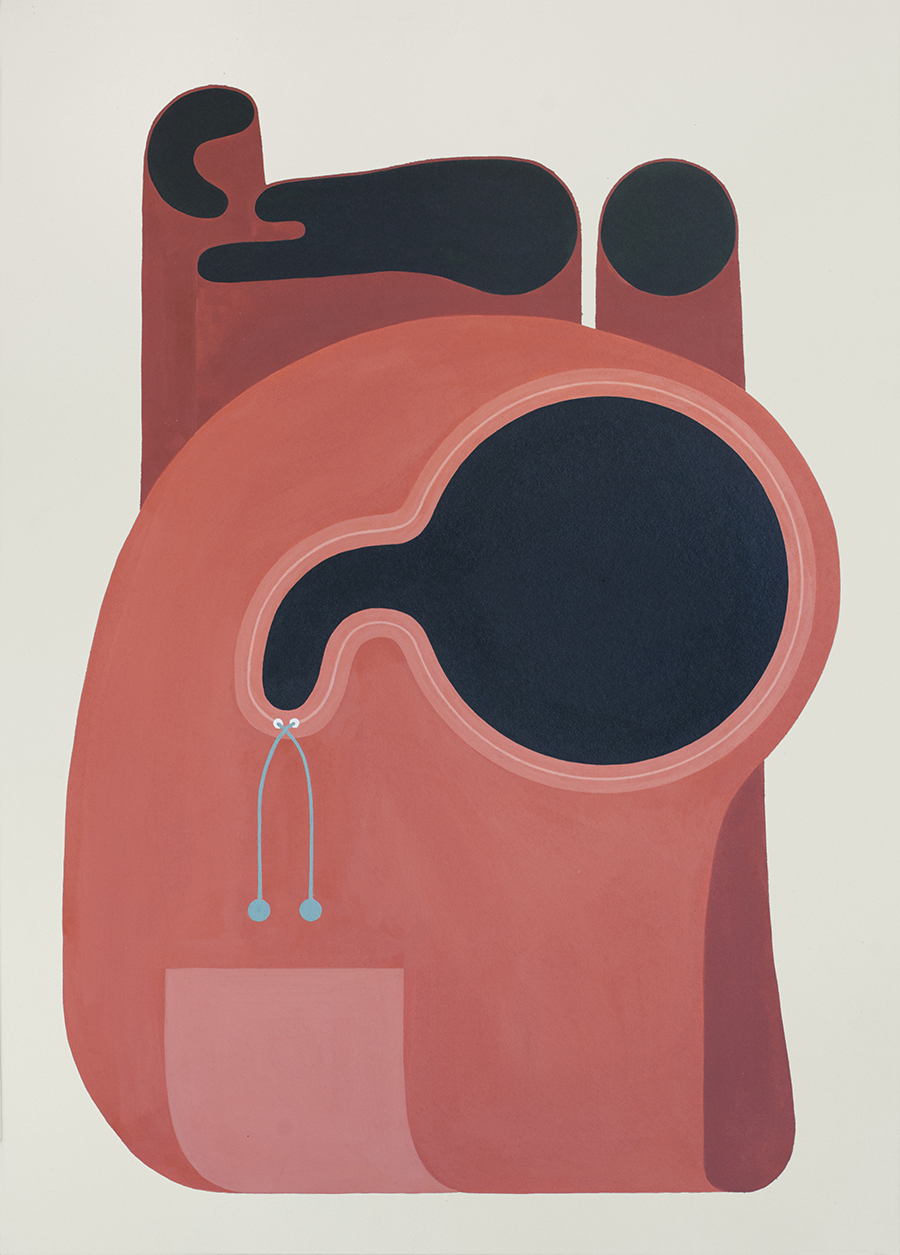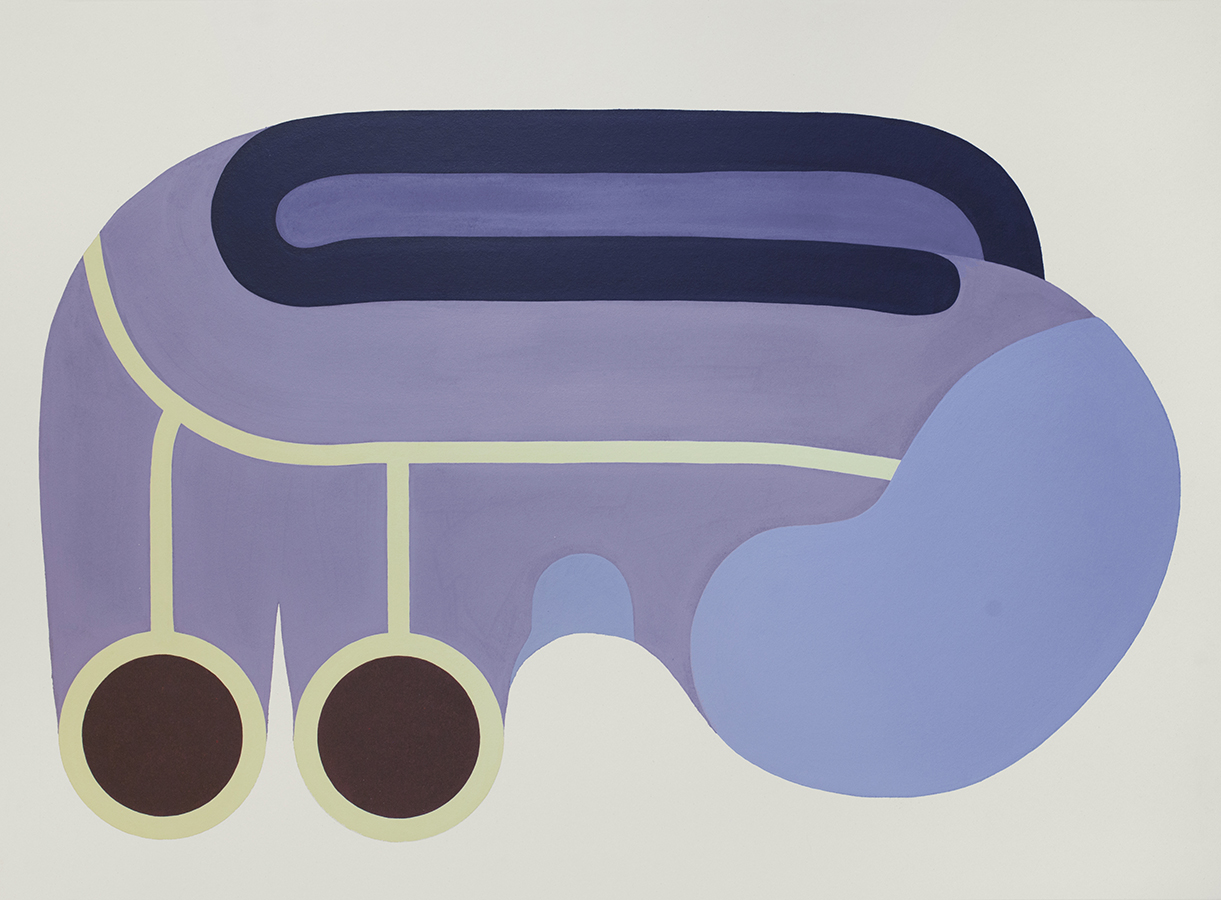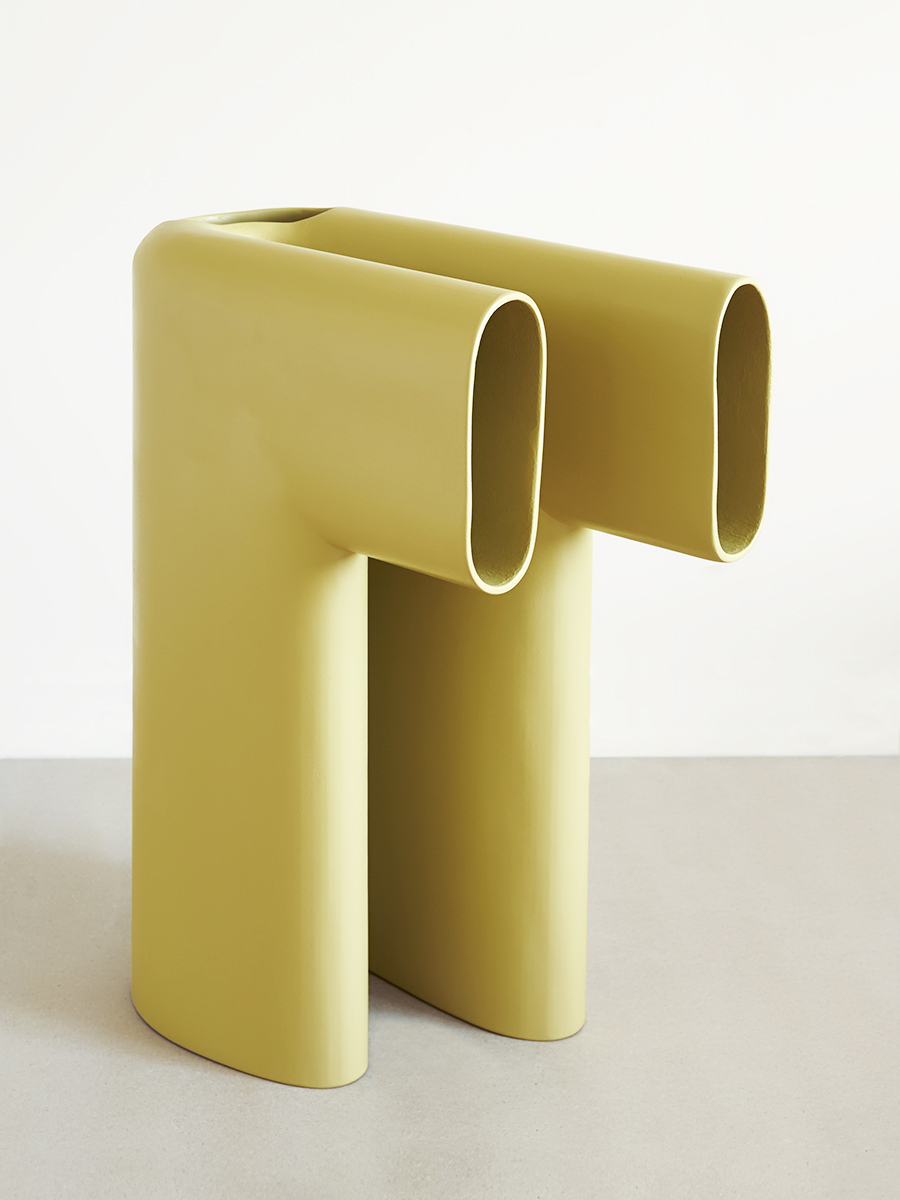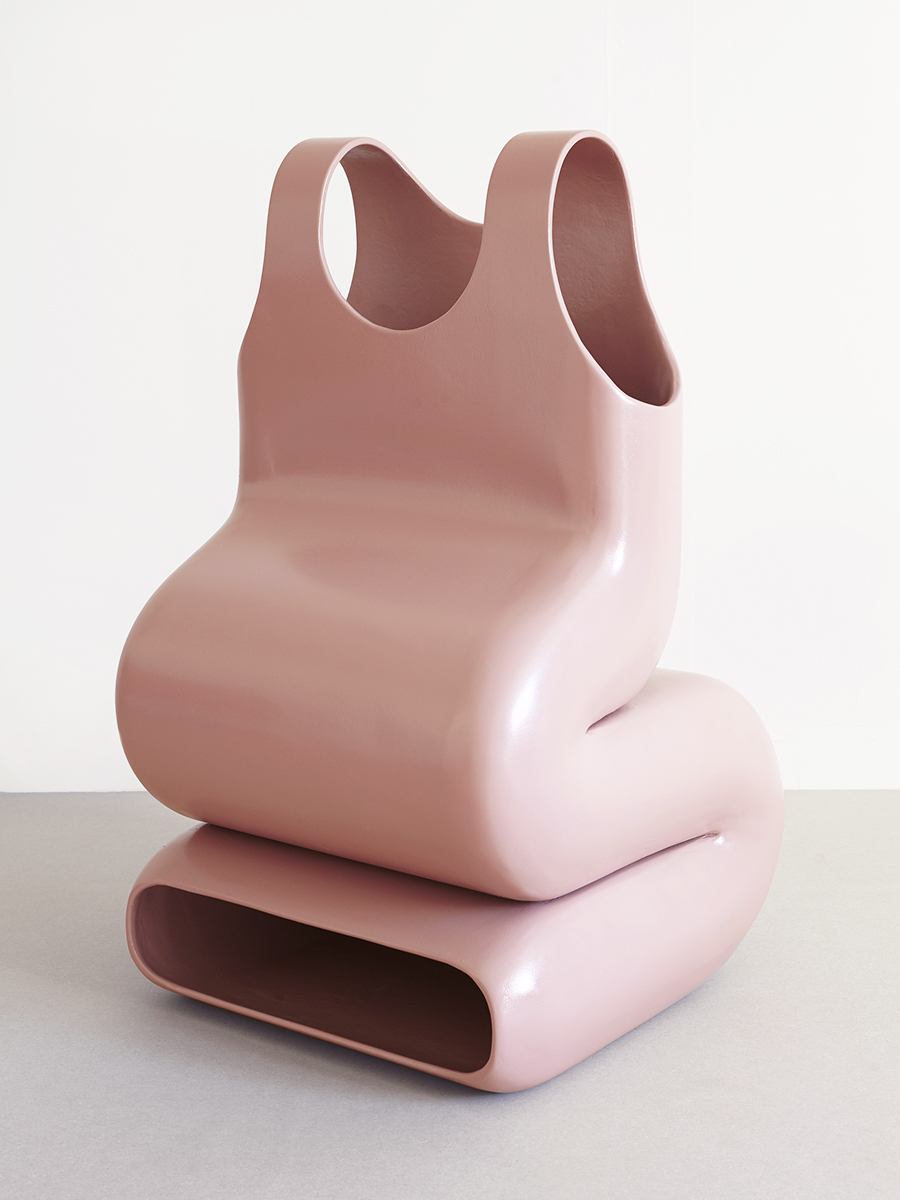 Describe your most recent project and what inspired it.
I'm working on a series of painted and sculpted garments. It started with drawing some clothes laid out flat and placed into a composition.
The paintings are acrylic ink on cardboard, which gives a very flat surface, and the sculptures are curved out of MDF, giving a fullness but also a smooth, rounded edge. I'm playing with the flatness of the paintings and the thickness of the sculptures, and the ease with which garments can be folded flat or worn as volume. The paintings could be fitted as sculptures and the sculptures could be flattened, stored, and archived as paintings.
What we wear has always been an interest, and the subject matter of clothing came quite naturally for this series, which is around halfway through. As it becomes more extensive, with lots of different variations on how an item of clothing might be represented, it will grow into a number of thirty pieces or more. Some of the inspirations for garments are found in online lookbooks and shopping centers and places like that, and some are items that me and my girlfriend own, but they are always twisted around and pleated and altered in the painting process.
It is like designing garments but not making them, turning them into artworks instead; the process becomes very much about the painting and the sculpting, about the colors and the shapes. Bobbled jumper, cheesecloth, napped velvet, stained silk — all become as flat as a polished concrete floor.
Describe your next project. 
I'm not sure yet, as I'm still working on the project above. But I've been trying to play around a little with fabrics lately, in the hopes of developing some textile works. To dream a bit bigger, I would love to collaborate with architects and build an organically shaped house.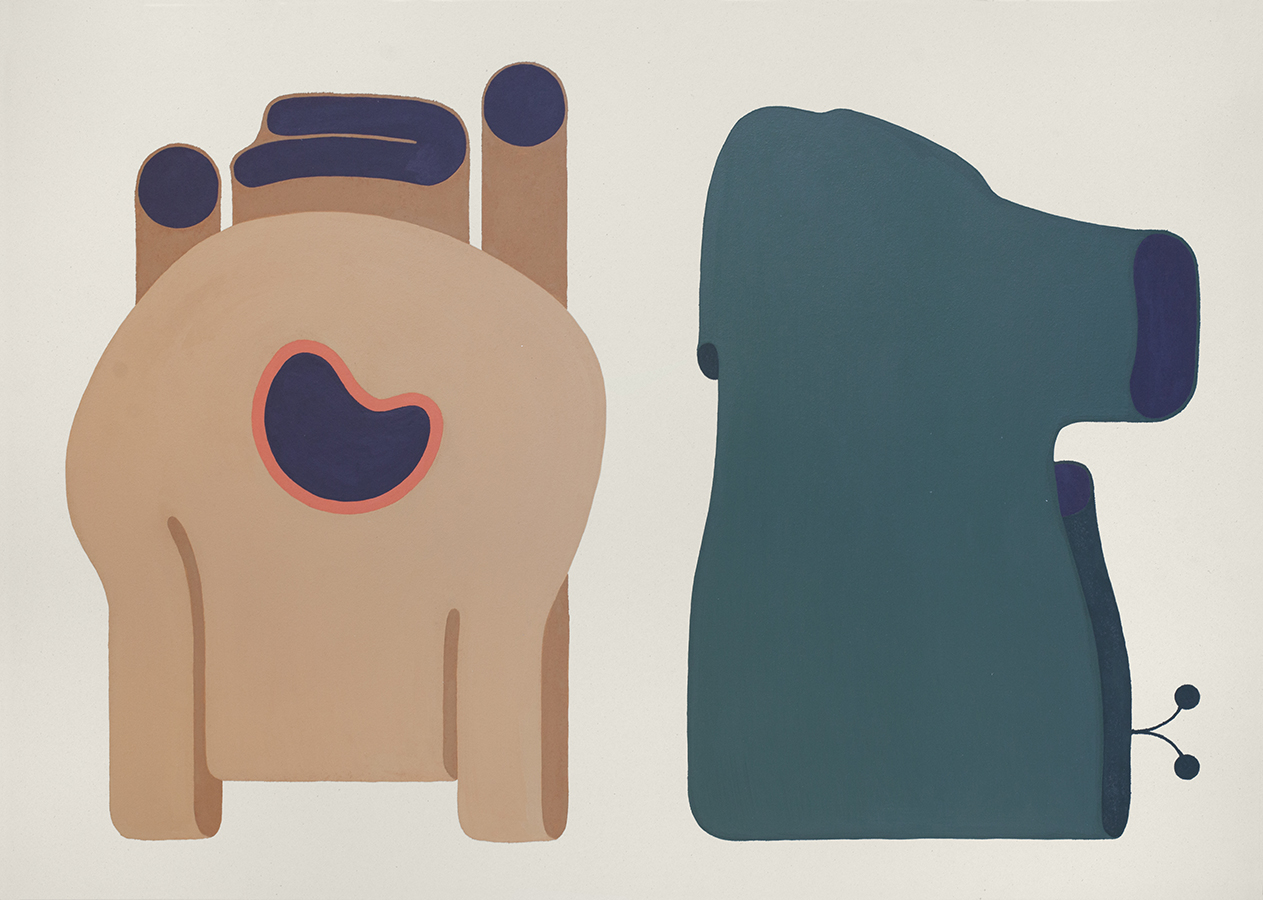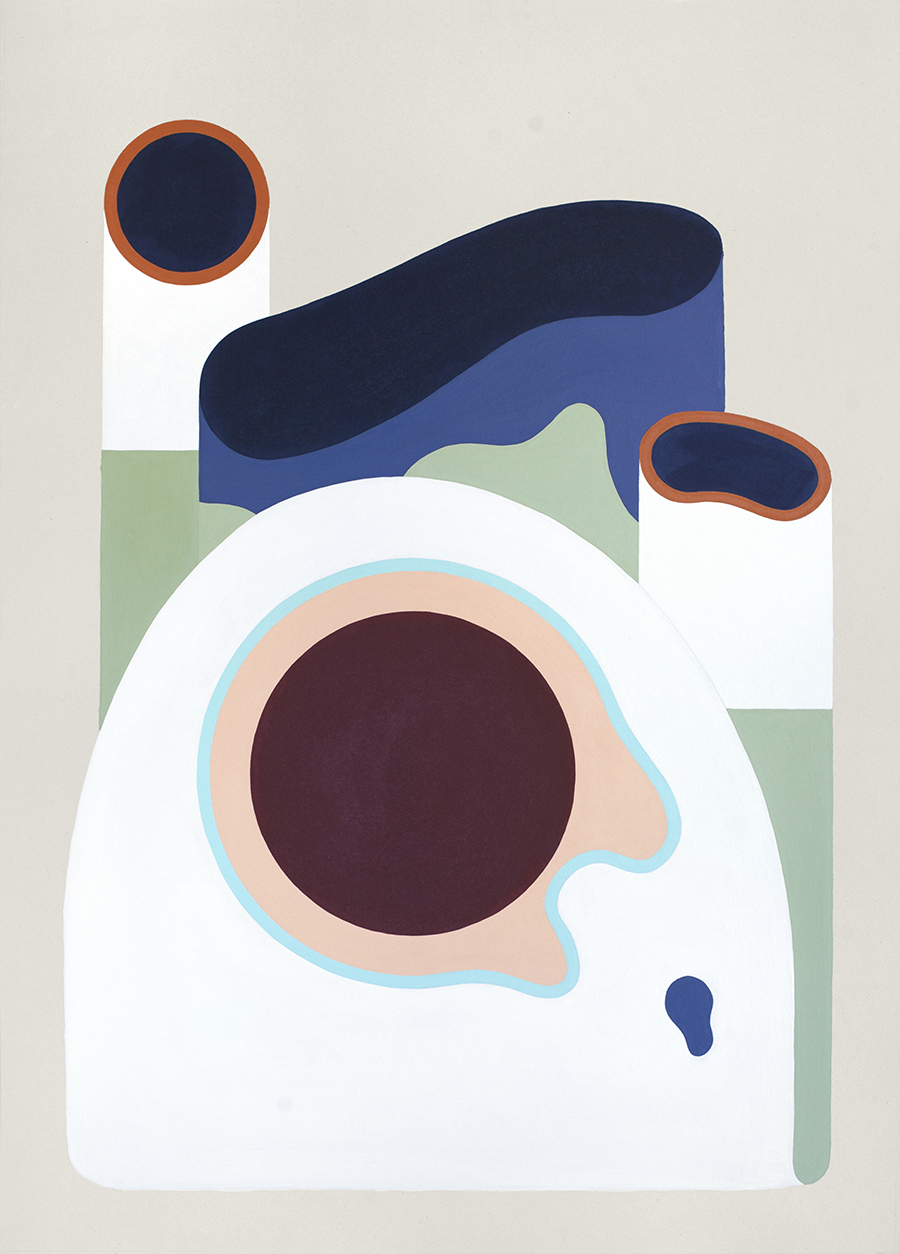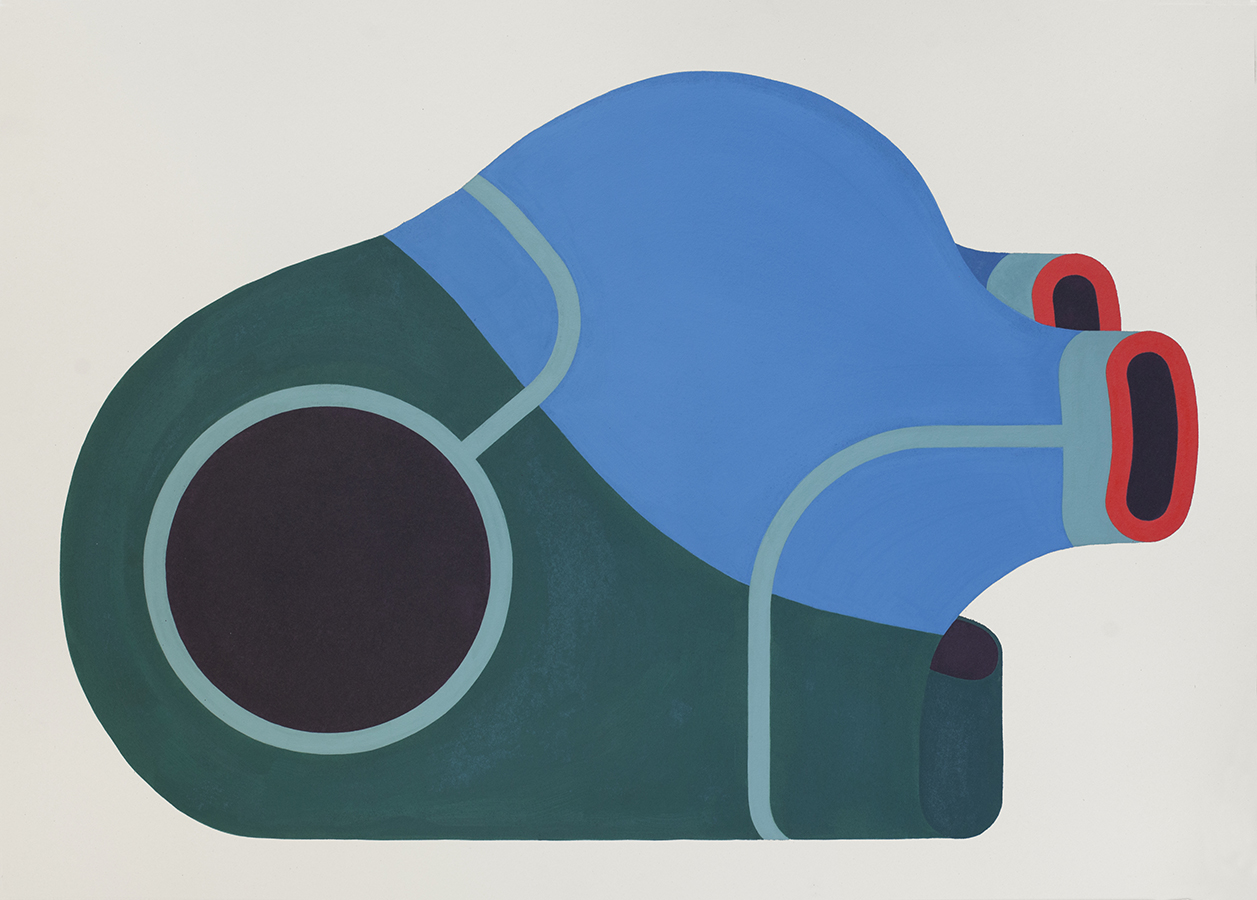 Tell us one thing that's been inspiring you lately and why. 
The Catalonian independence referendum on the 1st of October and the aftermath. For all of us living here it has been the one topic of conversation lately. Thoughts and observations from the demonstrations and the media-flow have sneaked into my sketches and work.
Who is your design or art hero?
I can't really choose just one, I love so many artists. For example: Hans (Jean) Arp and Sophie Tauber-Arp, Henri Rousseau, Bruno Munari, Tove Jansson, and Gary Hume.
What's your favorite piece of art or design from the last 10 years and why.

The sculptures by Matthew Ronay, but I can't just choose one specific sculpture, I like them all. They look a bit like Le Corbusier sculptures found in a coral reef with those radiant colors and organic shapes.