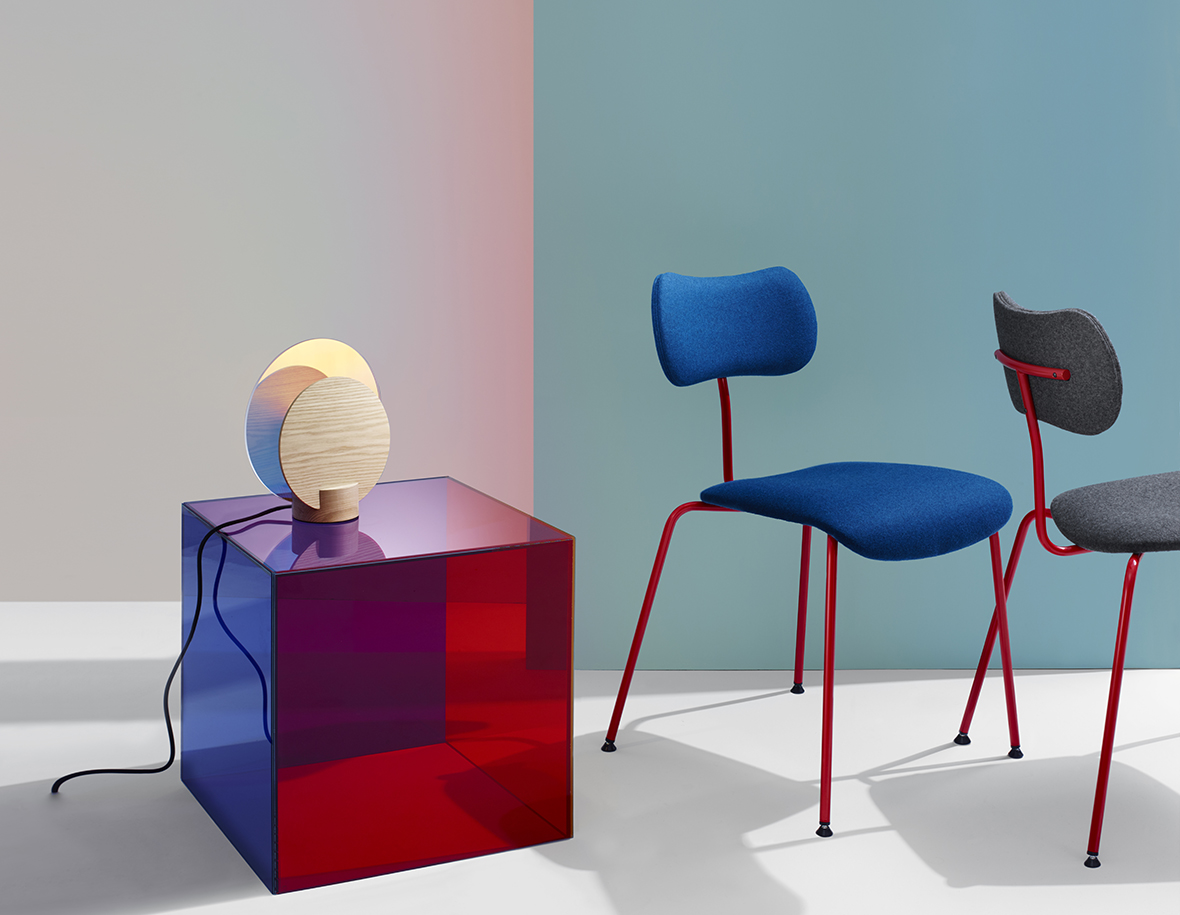 A weekly Saturday recap to share with you our favorite links, discoveries, exhibitions, and more from the past seven days. This week, a list of things that are currently, emphatically IN: iridescent Plexiglas, figurative wire sculptures, pink drinks trolleys and — we warned you — seashells.
Discoveries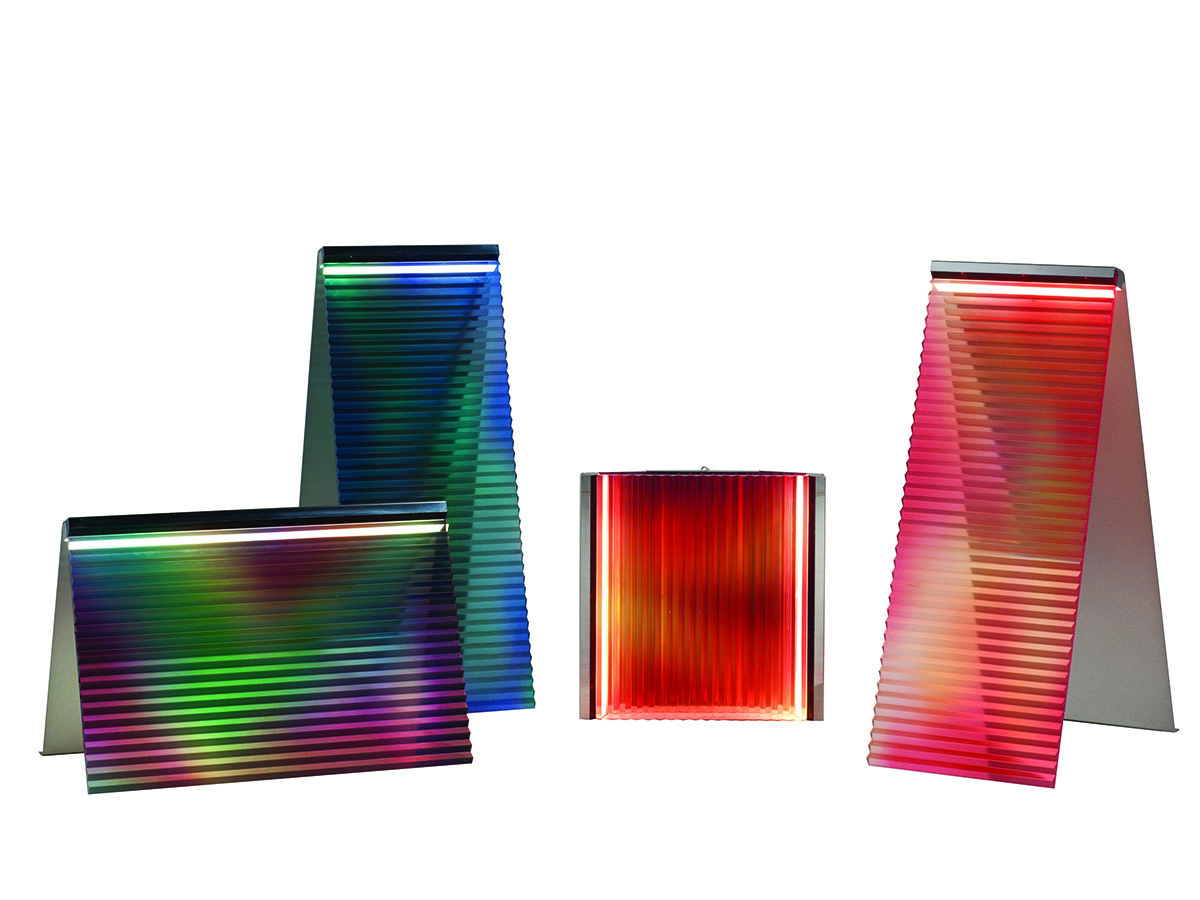 Remember when we told you about all the randomly cool things we found on Roche Bobois's website? Well, the luxury retailer's spring collection doesn't disappoint: Among the quilted sofas and avian-themed room dividers are these amazing, iridescent Plexiglas lights, by Argentinian designer Cristian Mohaded.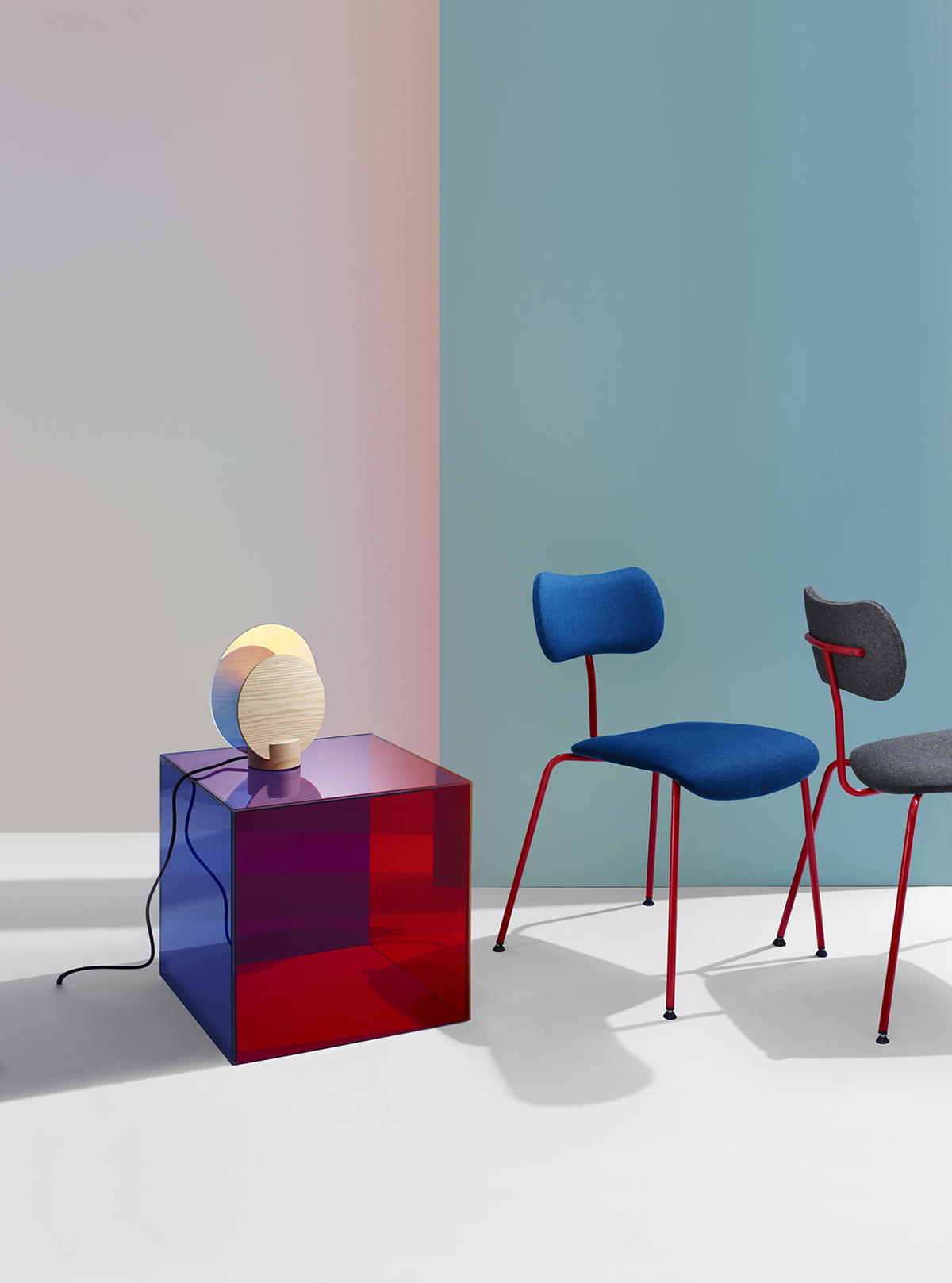 Speaking of iridescence, i.e. the trend that will outlive us all, it pops up again in the new offerings at MoMA Design Store, which we got a peek at this week. We're very into the Radiant light as well as the Cappellini table it sits on top of; plus we're jonesing hard for this new piano by the Japanese company Karimoku, though wondering what you'd do about that unsightly pedal cord.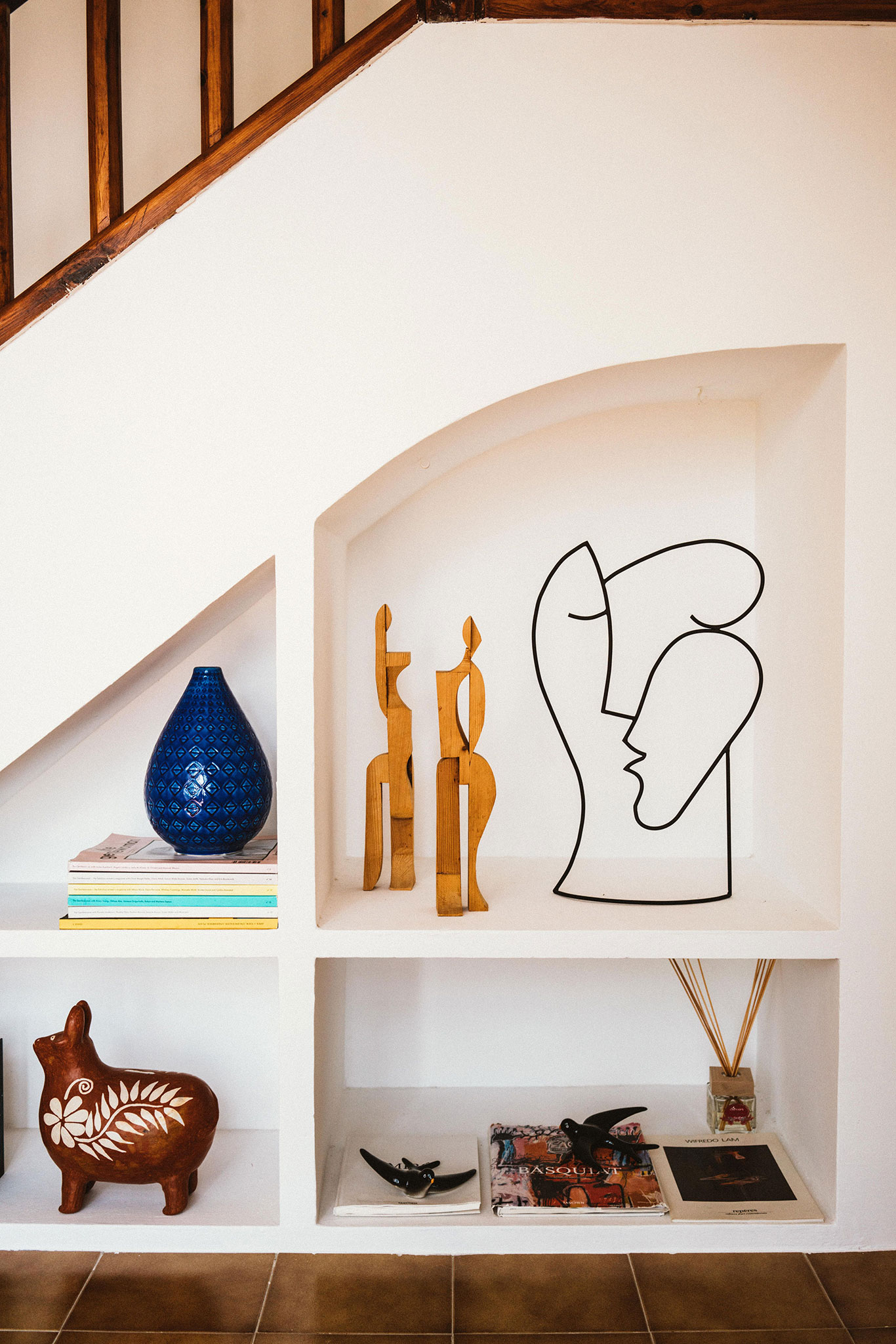 Nice feature on Yellowtrace this week on the abstract wire sculptures of Barcelona artist Diego Cabezas, whom we've been following on Instagram for awhile now. (They're like a more evolved version of the Jacquemus face sculptures we featured a few weeks ago.) Cabezas studied sculpture at the Pablo Picasso art school, which seems about right.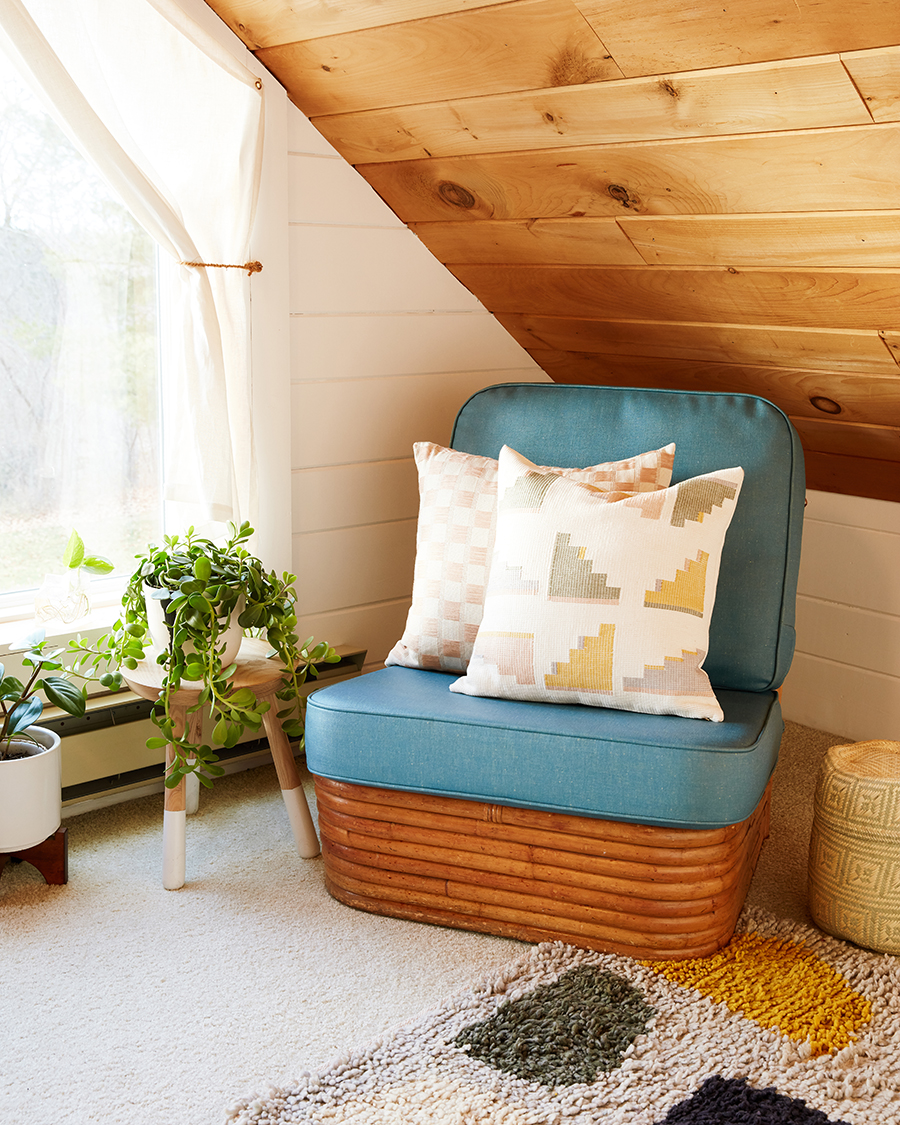 We've got Barragán on the brain lately (we'll be featuring an amazing Mexico City travelogue in the coming week) so we were happy to see these new throw pillows by MINNA, which were inspired by the Mexican architect.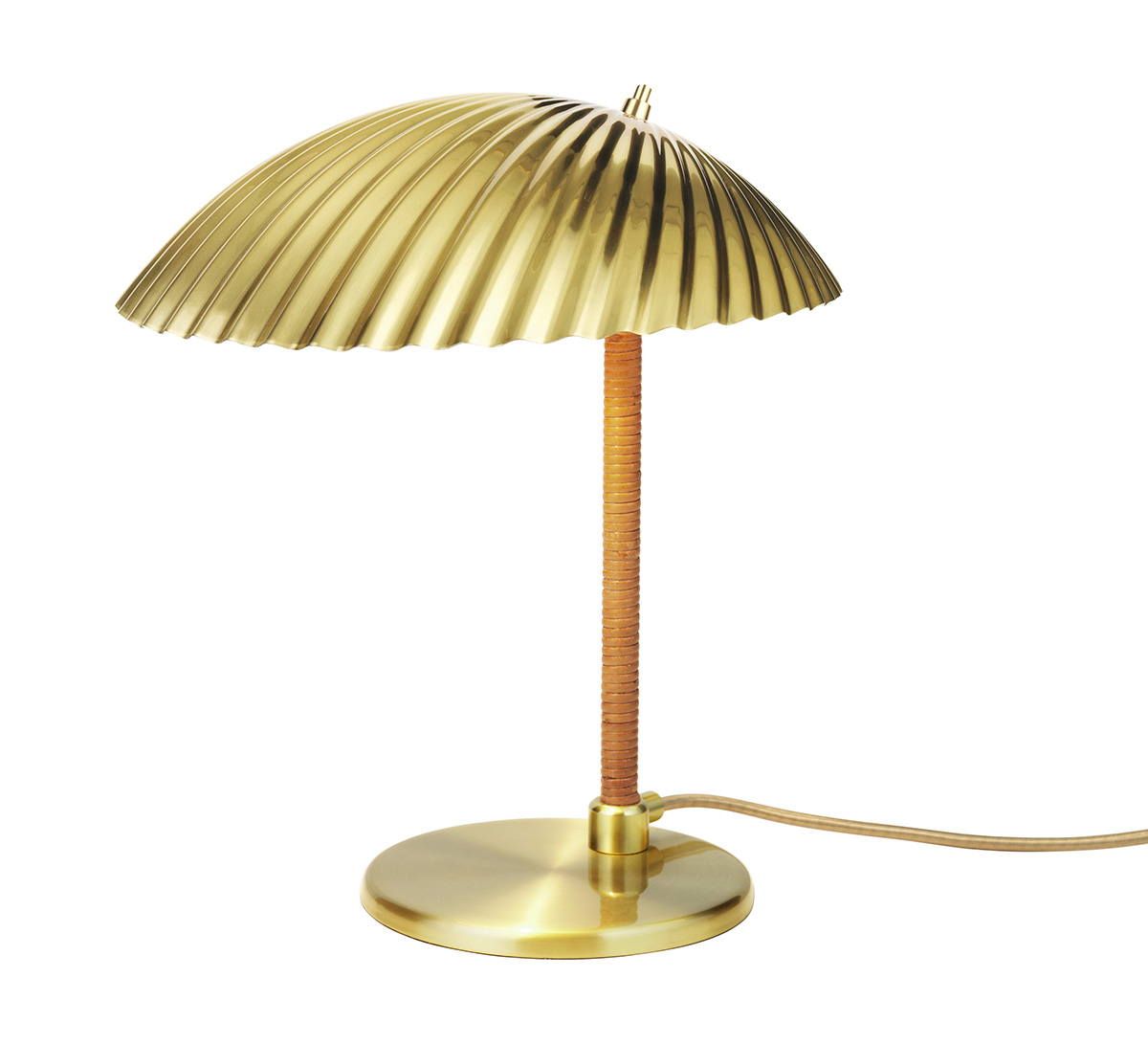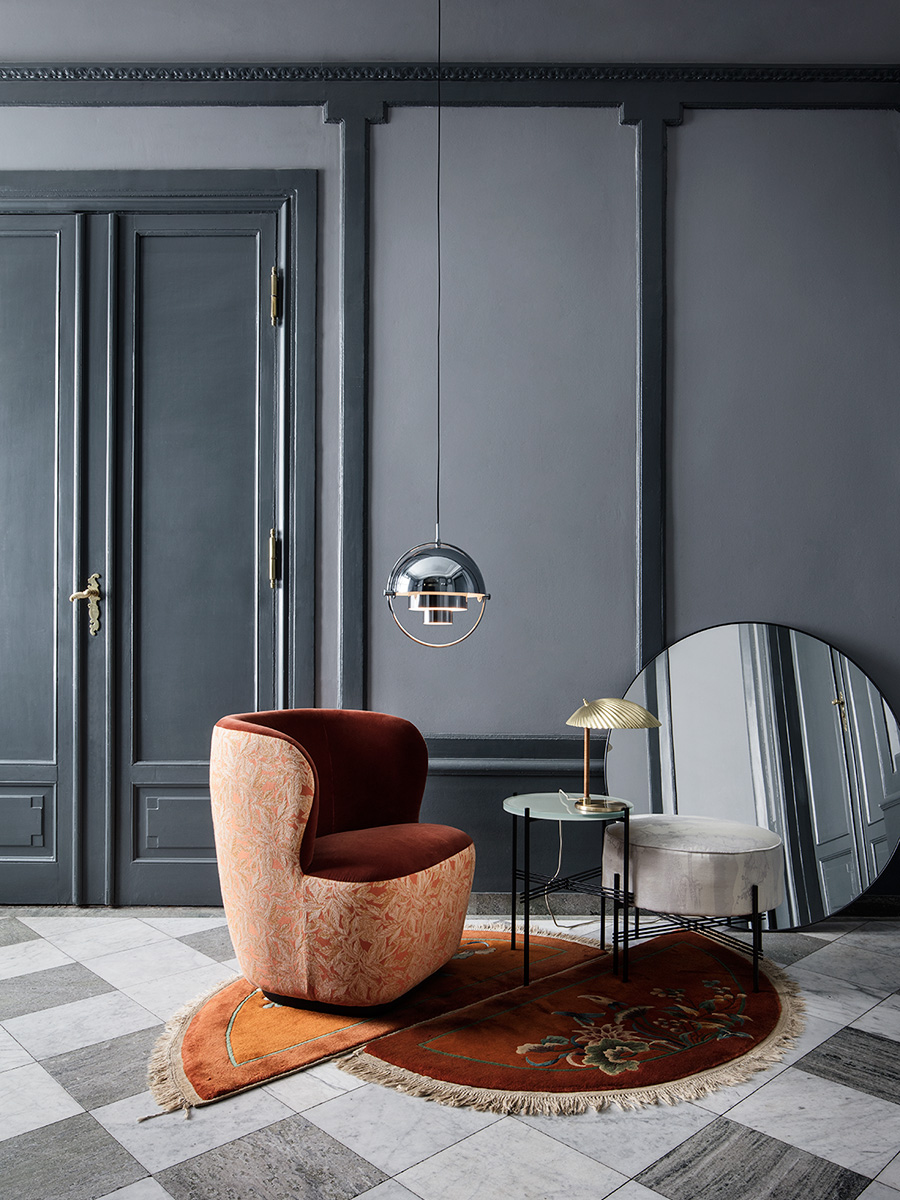 HOLD THE PHONE. We were kind of joking when we said that seashell decor was ripe for a comeback, but looks like it's now officially a trend. In April, Gubi will reissue this table lamp, originally designed in 1941 by the Finnish designer Paavo Tynell.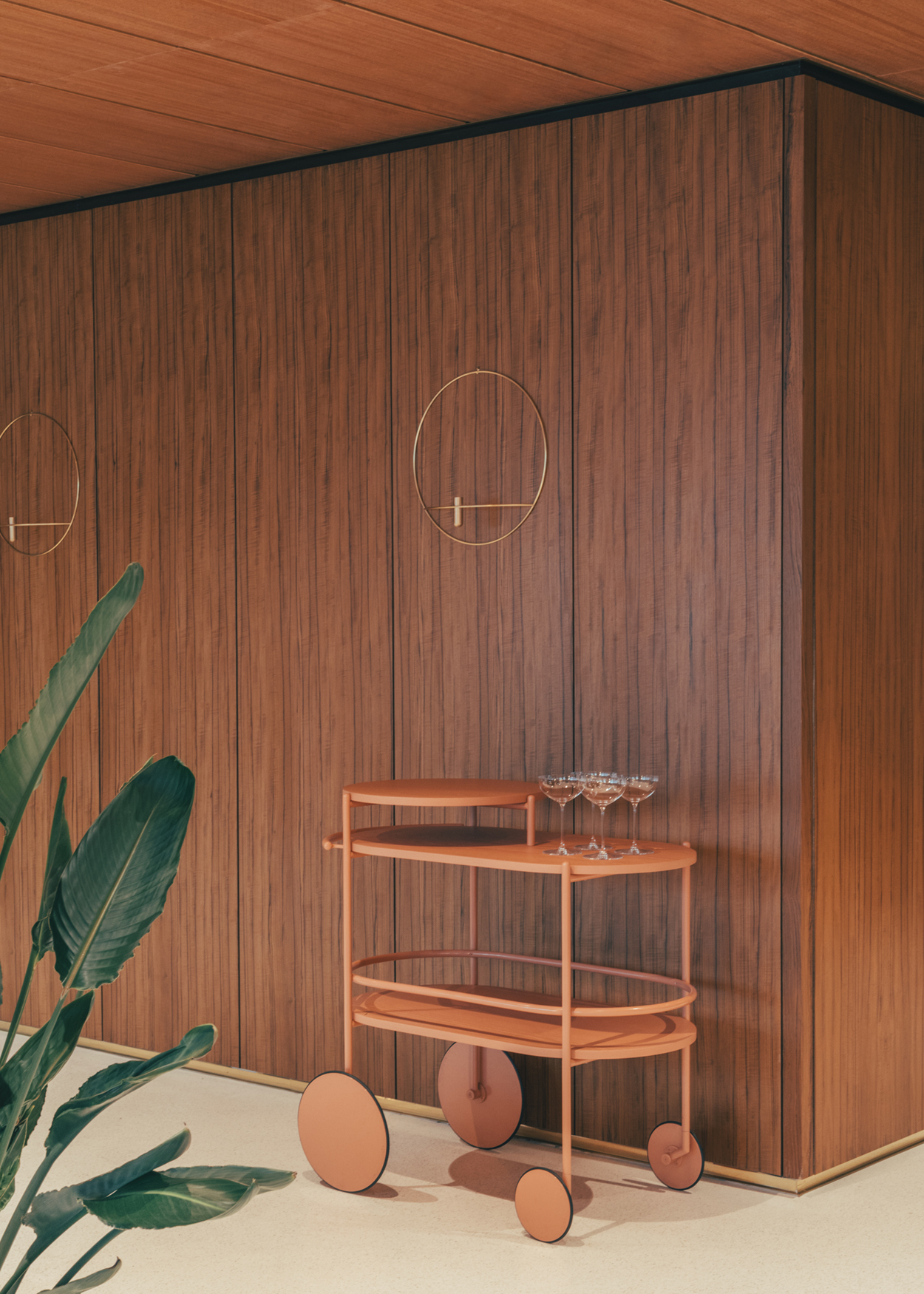 Note Design Studio recently unveiled their interior for the renovated Palace restaurant, which opened in Helsinki's harbor in the 1950s. The restaurant is located on the 10th floor of a hotel of the same name, whose form resembles an ocean liner. No wonder then that the interior makes you feel like you're inside a marvelous, midcentury boat. Note's historically-influenced design includes plenty of references to the original 1950s interiors, such as teak paneling, blue carpet, and these pink, custom-designed drinks trolleys. Photo © Romain Laprade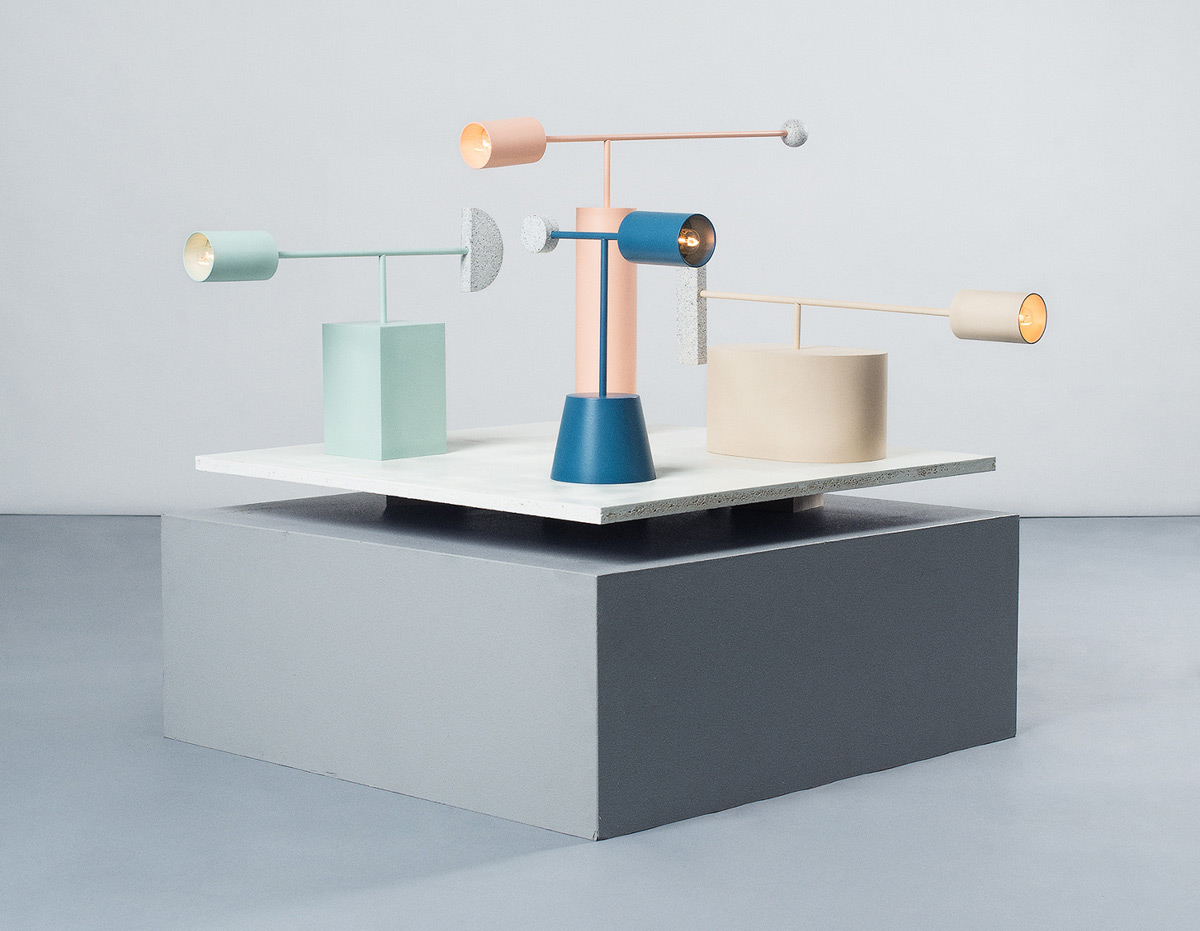 The design section of Wallpaper's Graduate Directory is always a great place to mine for talents, and this year is no exception. We were already familiar with Swedish designer Hanna Wik, but somehow had never seen these cute lamps she designed with Robert Wettebrandt in 2016; we were also left wishing these Brutalist grooming accessories by Parsons grad Jenny Aslund were actually furniture scale.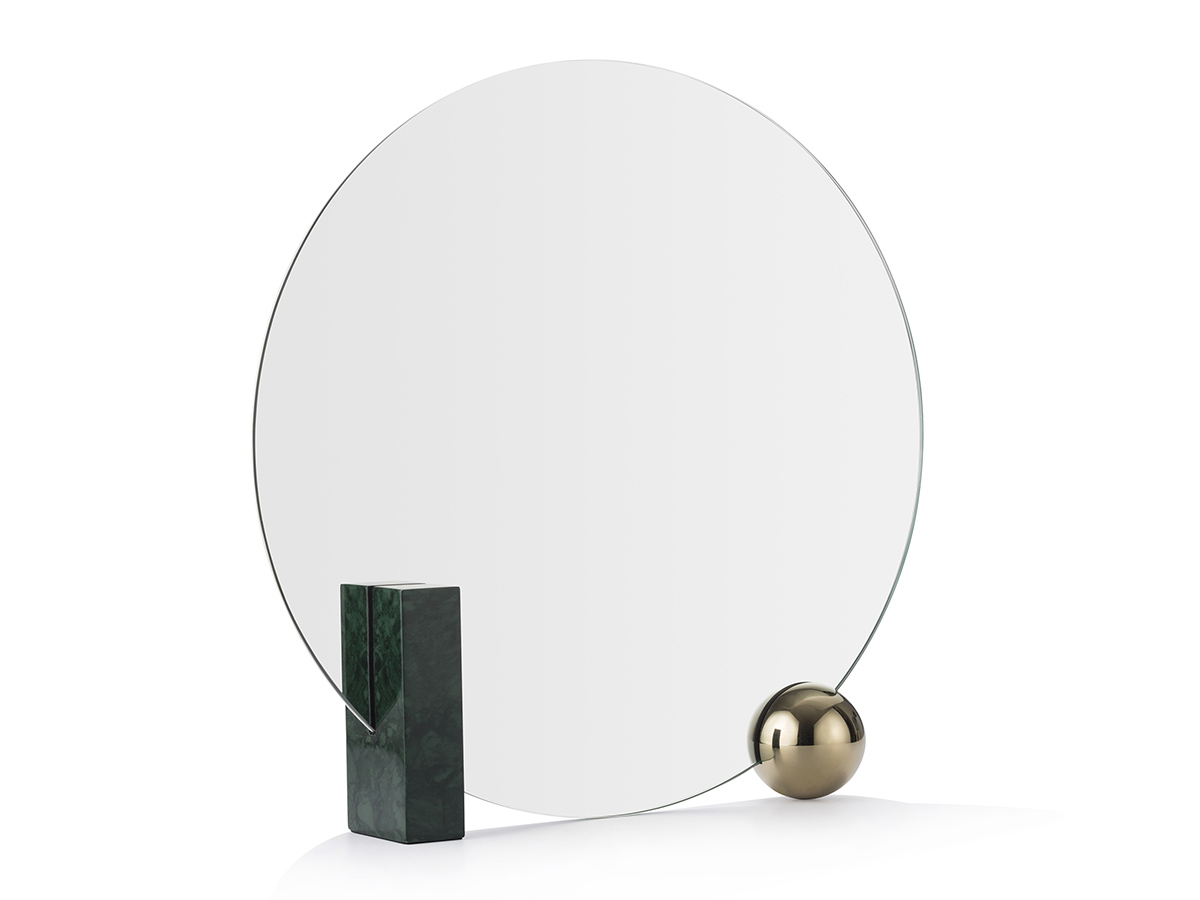 Wallpaper also unearthed this cute lamp by Maisondada in their Paris design week coverage, but in perusing the Shanghai brand's website, we found we're more partial to their elegant Dorian Gray–inspired mirror.
Exhibitions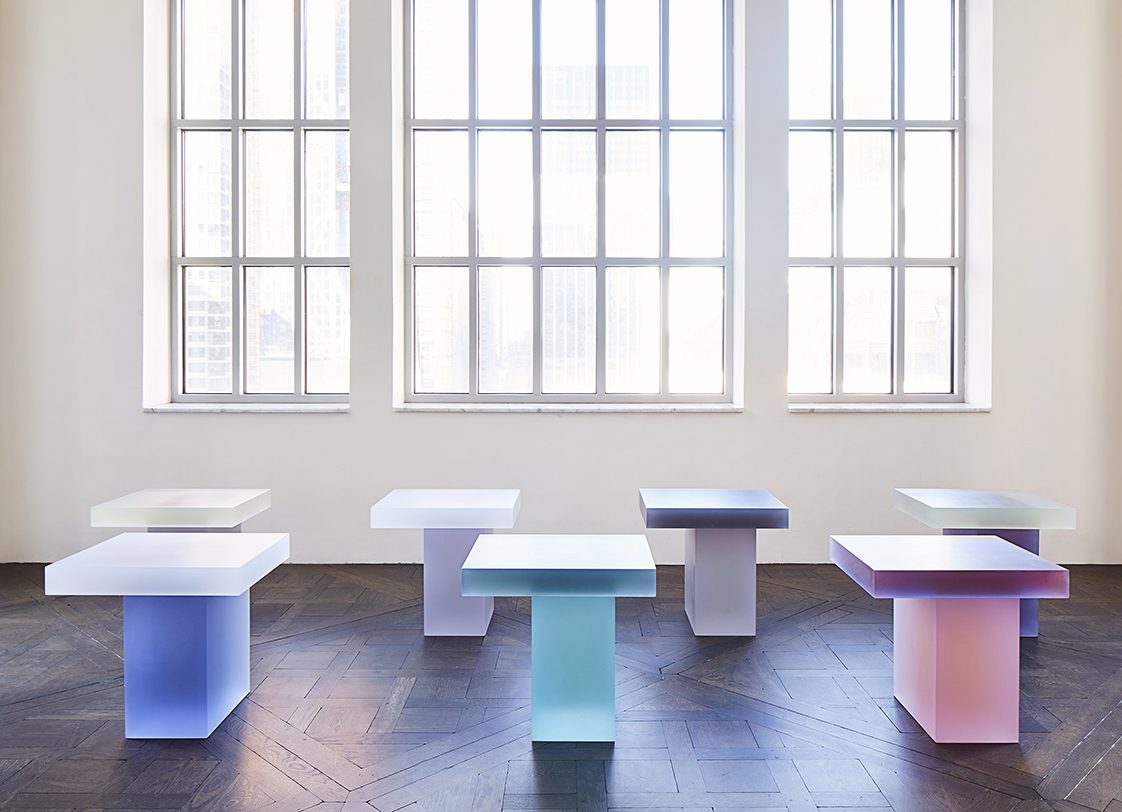 Wonmin Park's new furniture for Carpenter's Workshop Gallery in New York, made from patinated aluminum, is seriously beautiful; but we're still partial to the candy-like forms of his resin Haze stools, which are also on included in his solo exhibition.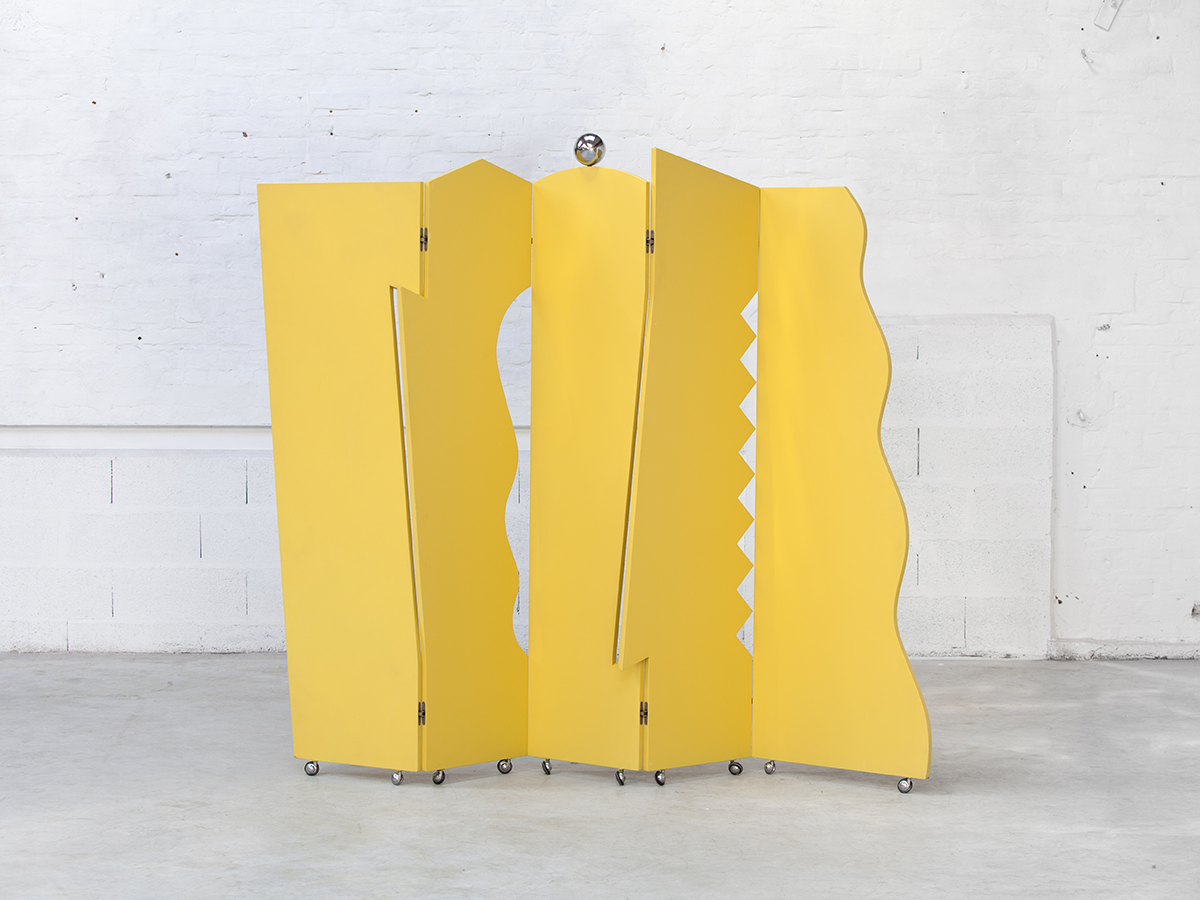 The Parisian gallery A1043 was founded by an artist and a landscape architect, so it makes sense that they should be fascinated by creators who work at the intersection of different disciplines. The new exhibition Borders features pieces "at the boundary of design, decorative arts and contemporary art. They share a diverse language that prevents them from belonging to a single discipline and at the same time perhaps open up perspectives for a new category of objects. Planted in the ground, Tony Cragg's garden tools become sculptures. Lawrence Weiner's office waste bin becomes a sculpture positioned in the white and sterile gallery environment." Our favorite piece is this room divider / abstract sculpture by Dan Friedman.
Shopping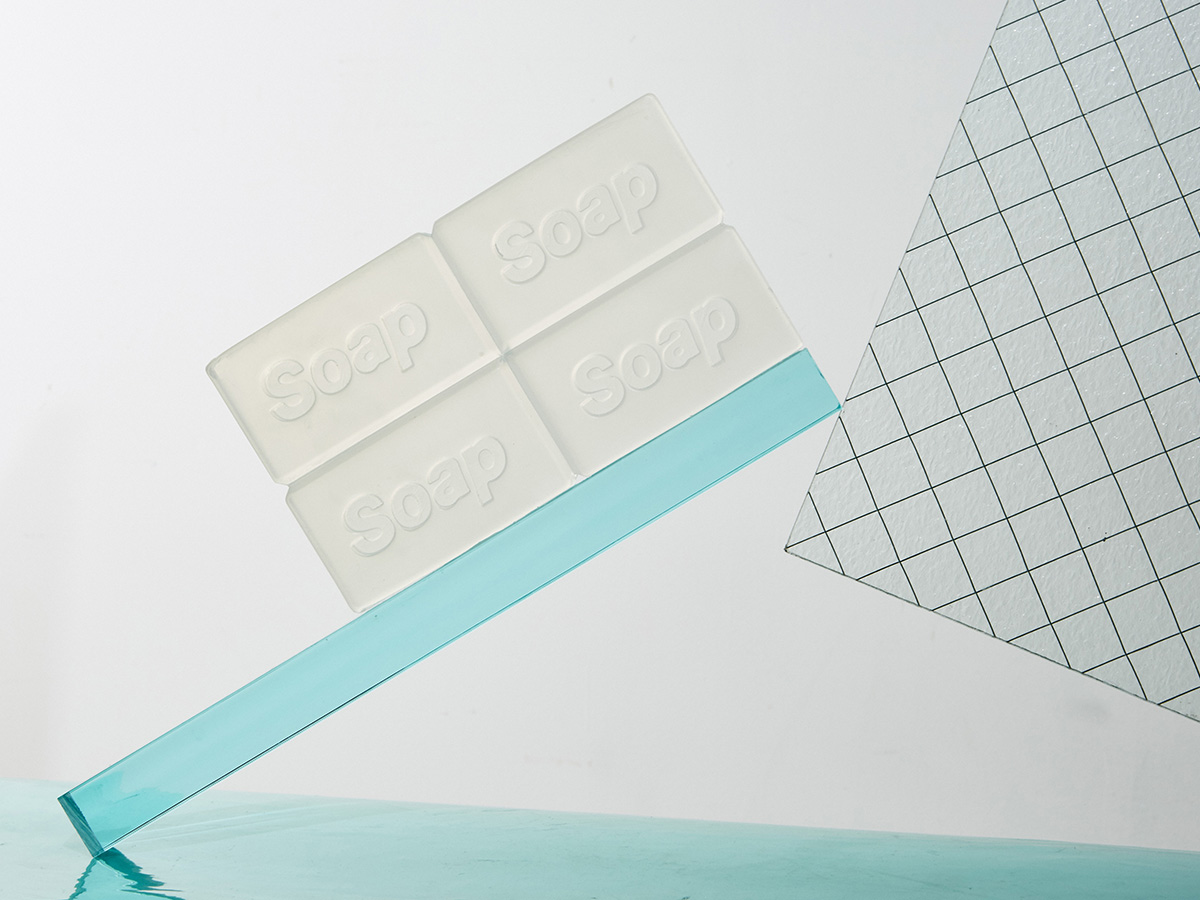 Good Thing's latest designer collaboration is pretty epic: Founder Jamie Wolfond reached out on email earlier last year to legendary designer Jasper Morrison, who agreed to create a piece for the Brooklyn-based home brand. Soap is four pieces of fragrance-free soap molded together as one that can be broken apart for individual use. Love that Barbara Kruger–esque typography as well.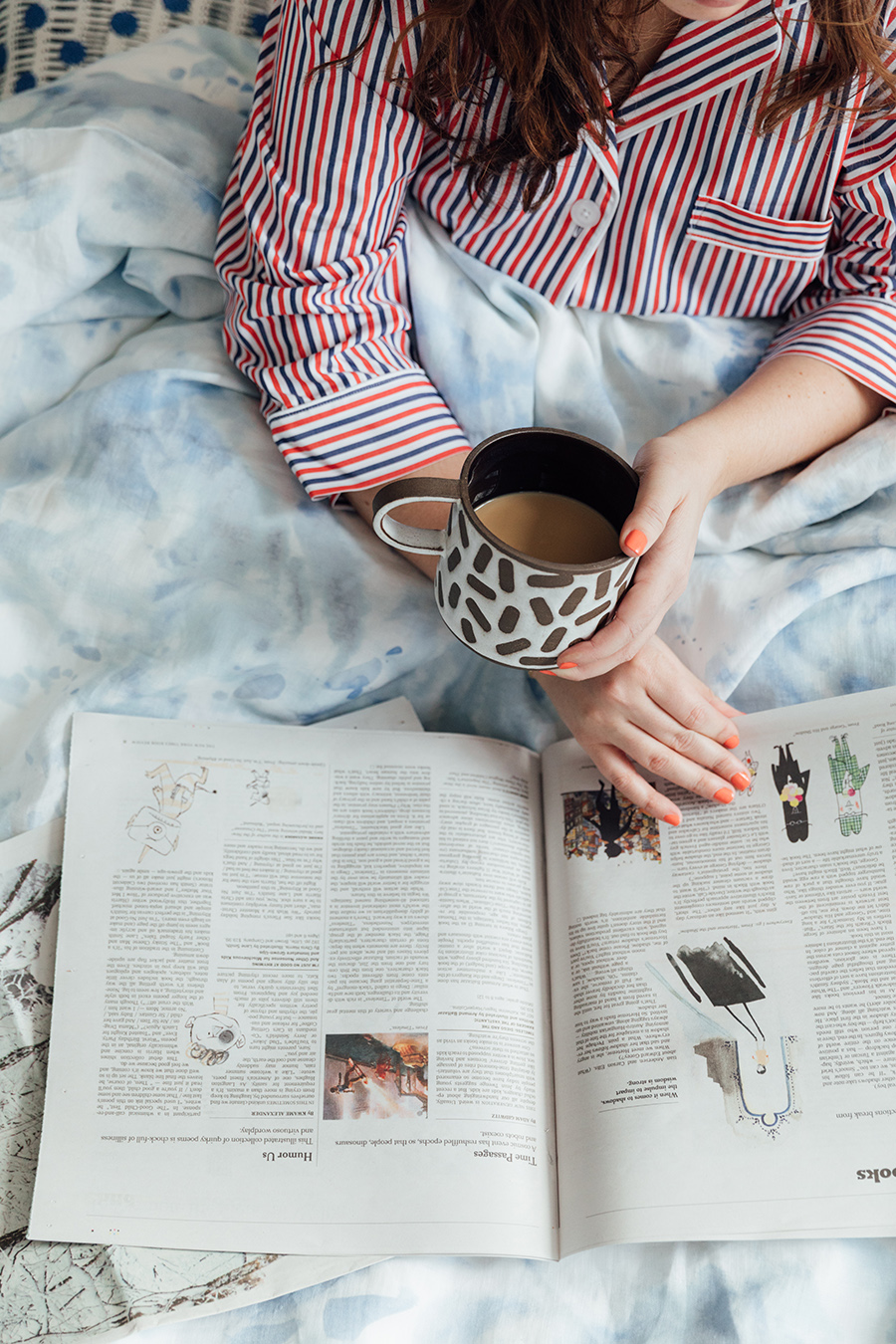 Textile artist Rebecca Atwood recently released her first-ever collection of bedding. We particularly like this ethereal Ocean print on everything from pillows to duvets (and whole-heartedly endorse her selection of new bedding collection props!)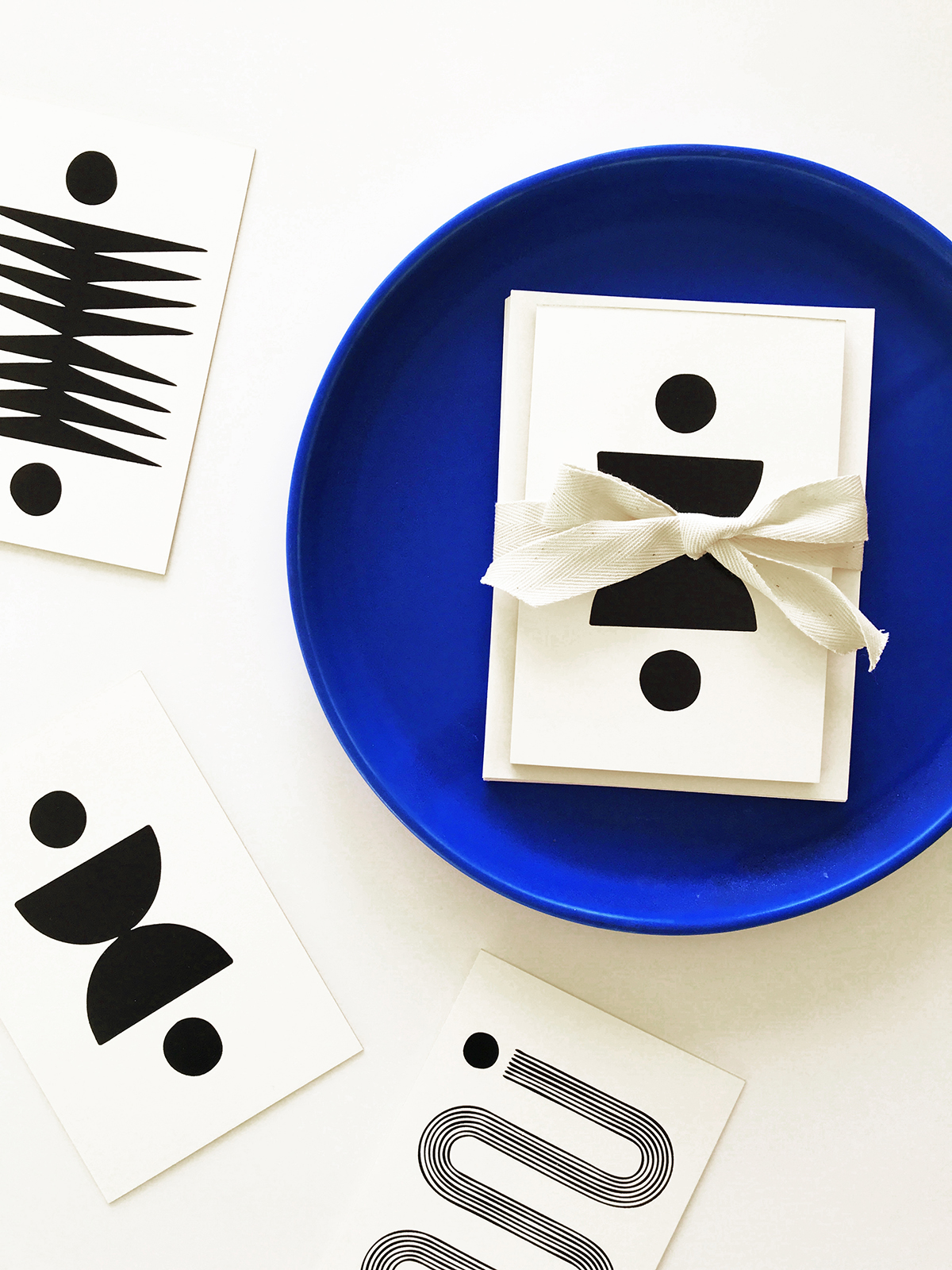 Love Block Shop's woodblock prints but not ready to drop major cash? Now those same patterns are available in the teeny-tiniest form, as a set of beautiful foil-stamped note cards.