03.08.18
In Artisan-Heavy Guatemala, a Young Maker Forging a New Path in Industrial Design
The last time we featured the work of Sofia Véliz — a two-piece set of folded-steel gallery furniture made for a Diego Sagastume exhibition — we wondered what else the Guatemala City designer might have up her sleeve. Over a year and a half later, we're finding out: From extracting rubber powder from tires to seeking inspiration from Finnish film sets, to exploring the balance between utilitarian design and the urge to experiment, there's no question that the 25-year-old designer keeps herself busy.
"My studio is located above the Portal del Comercio, an ancient arcade facing the square," she says. "I work in a room with no windows — I only have a big skylight with an old hanging lamp. It's hard for my plants to survive there." Still, her creative work thrives. She credits her parents, who became agents of civil change after years of exile, for her drive and unflinching ambition. "I was raised believing that you ought to pursue your convictions and ideals," she says.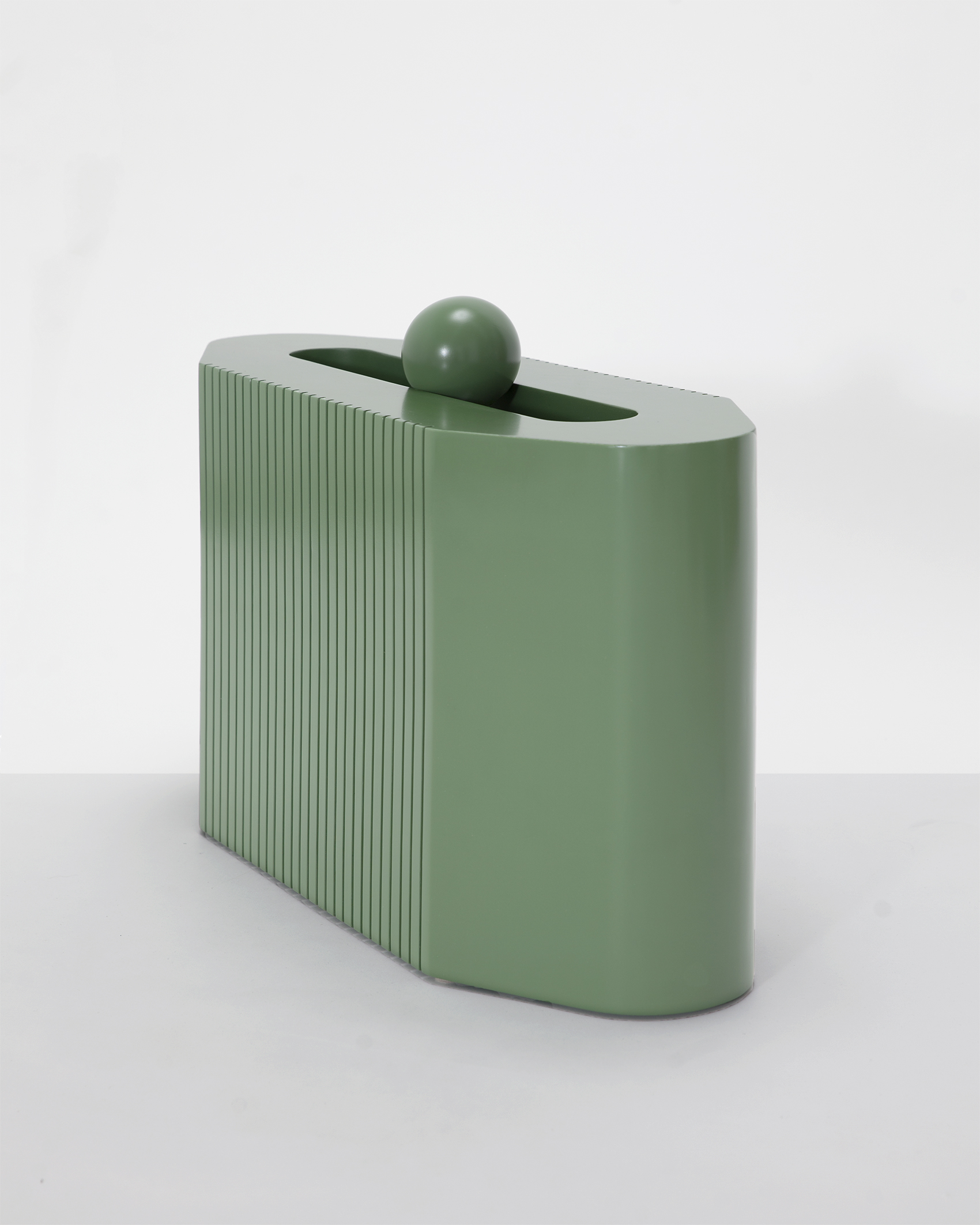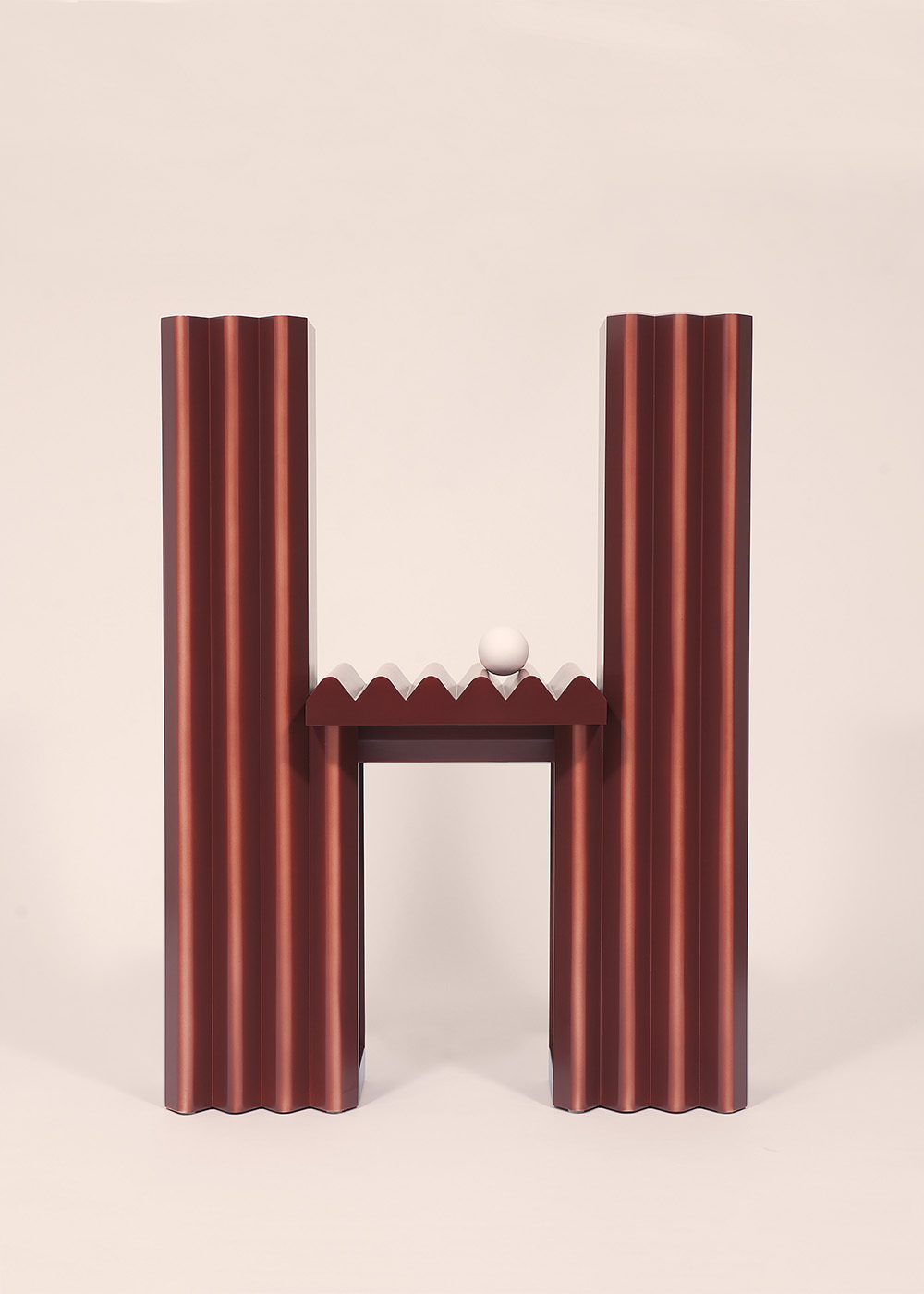 Describe your most recent project and how it was made.
My latest project is a pair of sculptures, one named Entre and the other one Linn (top). They are made of lacquered wood with airbrush details. For the color palette, I thought about giving each piece a particular personality. I wanted Entre to be bolder and Linn a bit more sober without losing its presence. To achieve this, I mixed specific shades of red and green — the former to create a stronger appearance and increased reflective value, and the latter to emphasize a sense of harmony with its surroundings.
In one of the pieces, stripes make shadows. In the other, there is a subtle color gradient over a curved surface that gives a certain luminosity. Simple details give them each their own personality. They're part of an ongoing series of sculptures I'm developing, and they were chosen for a group show of contemporary art. Both of them are available as limited editions.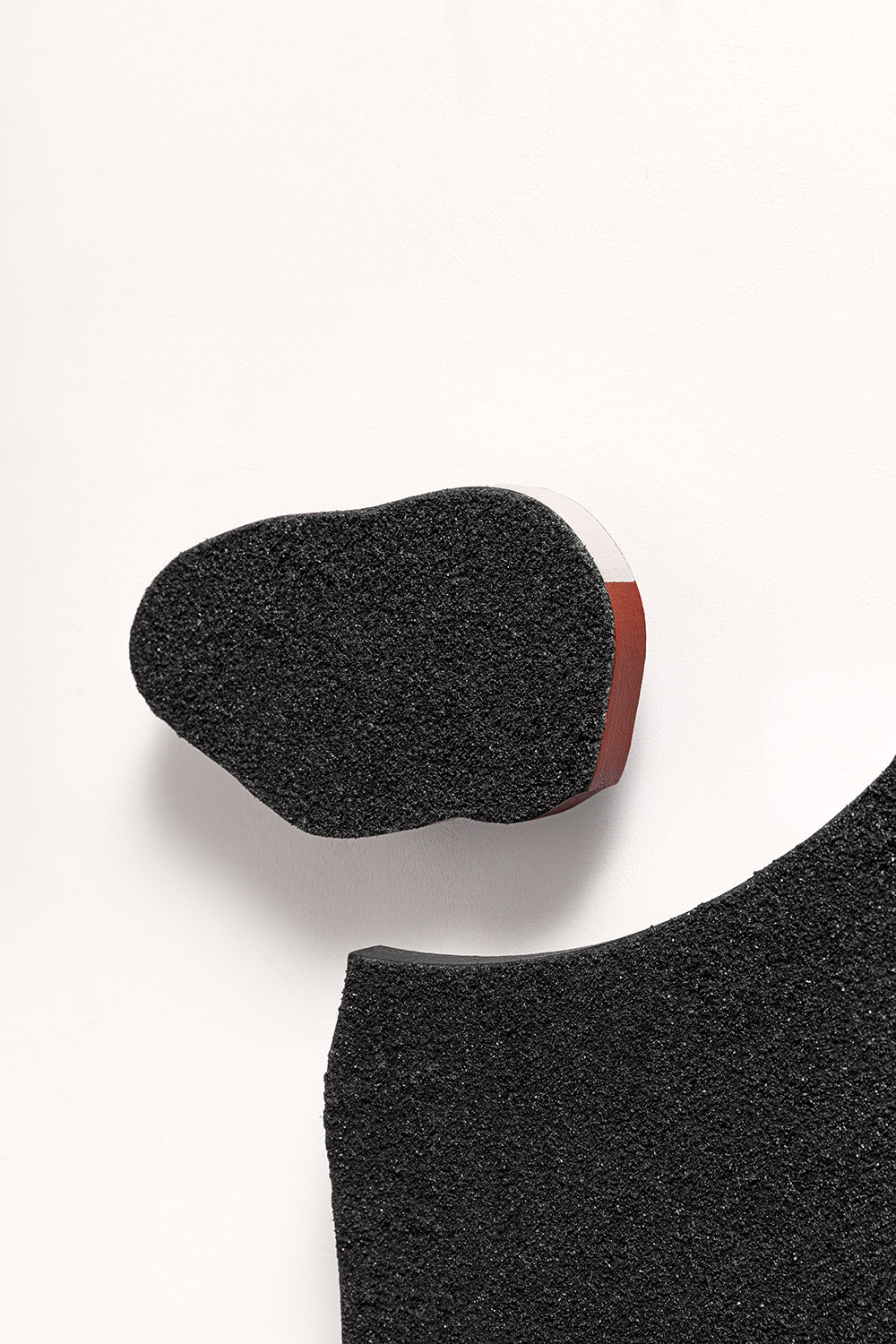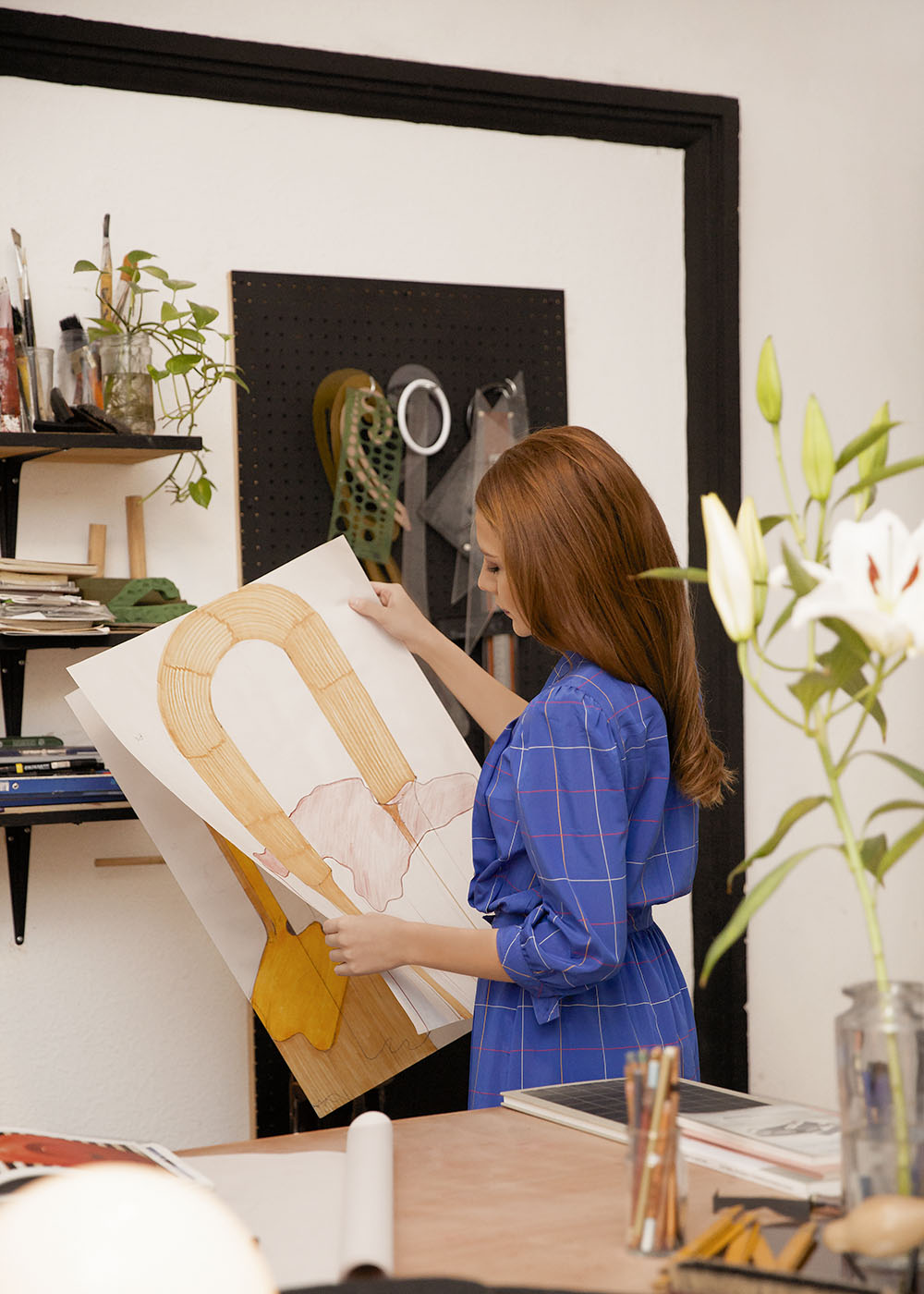 Describe your next project and how you're currently making it.
As a designer, I have an experimental side that's into research and is very hands-on with materials. On the other hand, I am  focused on the creation of functional pieces. In my current projects, I'm glad to be exploring both of these aspects simultaneously. I am working on objects for a small series production, trying to make different configurations between utilitarian and design-art sculptures. I have a few mockups and I can't wait to bring them to life. 
Also, I have been drawing and painting for some time now, but more recently, I've become interested in adding texture to my works. I decided to start incorporating less conventional materials and have done some messy exercises with bitumen, salt, plaster, and styrofoam, and clay. I am fascinated with tires and have used tire scraps to make a black rubber powder of different grain sizes that I apply to wood and other surfaces.
What led you to start your own studio—and what is it like working as an industrial designer in Guatemala?
As soon as I graduated  from school, I wanted to start my own studio. But I lacked experience, so I started working in an architecture firm. It was an amazing opportunity. A lot of my technical skills came from working side-by-side with architects. After that, I revisited the idea of starting my own studio to focus on exploring and developing my own language as a designer.
In a country like this, you can work with artisans and find handcrafted pieces with unique qualities, but there are some limitations. Industrial design is a relatively new and rarely recognized career in Guatemala.  Because of that, it's been difficult to find a like-minded community. Regarding the market, there isn't an avid interest in collecting contemporary design, though there are some brave art collectors starting to make room for it. I'm still sorting everything out, but things are gradually looking brighter.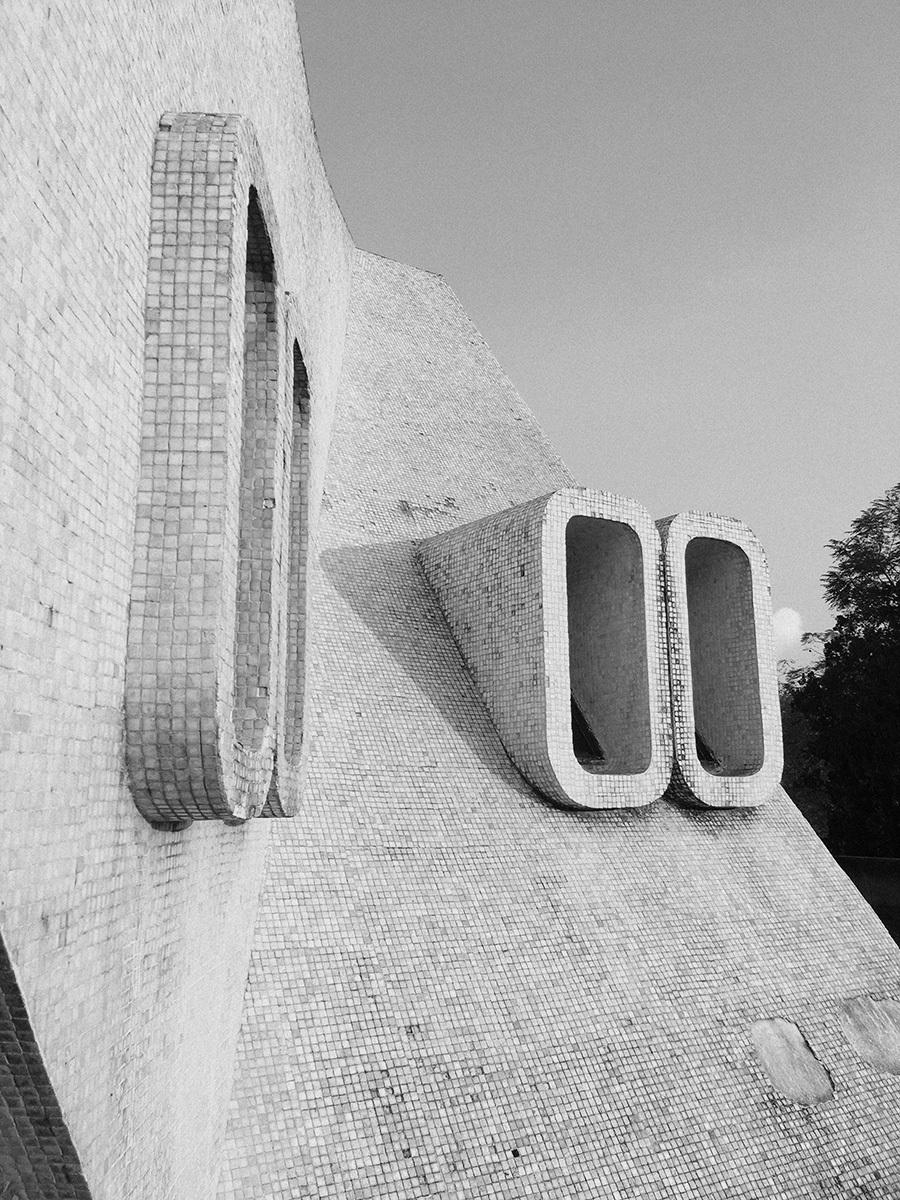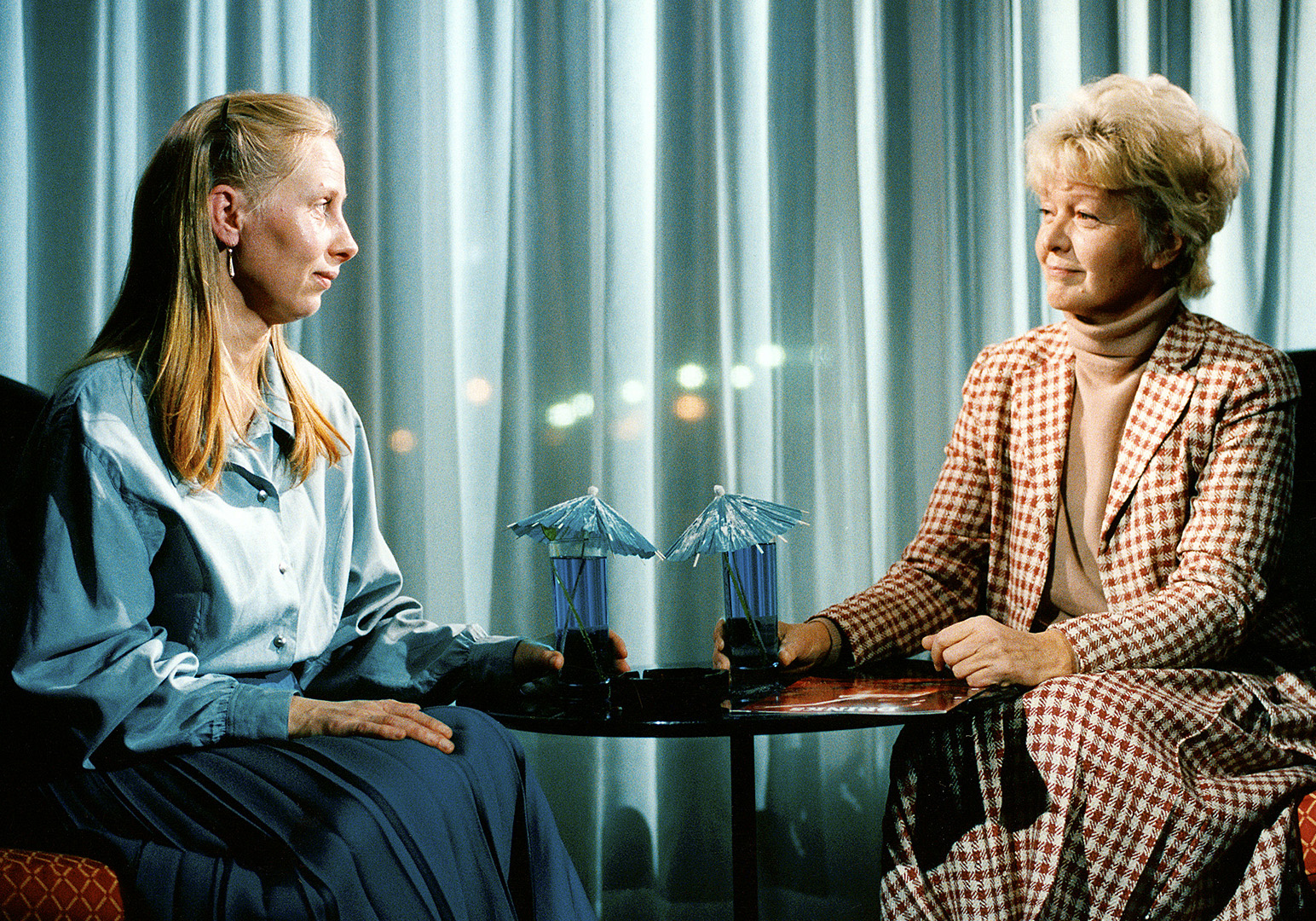 Tell us one thing that's been inspiring you lately and why.
This one is very obvious, but I am always inspired by architecture from around the world, particularly modernist architecture and the Art Deco movement. I'm not a fan of a lot of local architecture in general, but I focus on details related to these two styles that I love. The Guatemalan Civic Center is a predominant example of modernist architecture here, and there are many Art Deco houses and buildings spread across the city.
I have also been inspired lately by a film director named Aki Kaurismaki from Finland. His work barely contains dialogue, so the aesthetic of the sets plays a really strong role. His interiors are portraits of austerity — I'm obsessed with the combination of colors and the way he makes different arrangements of everyday objects.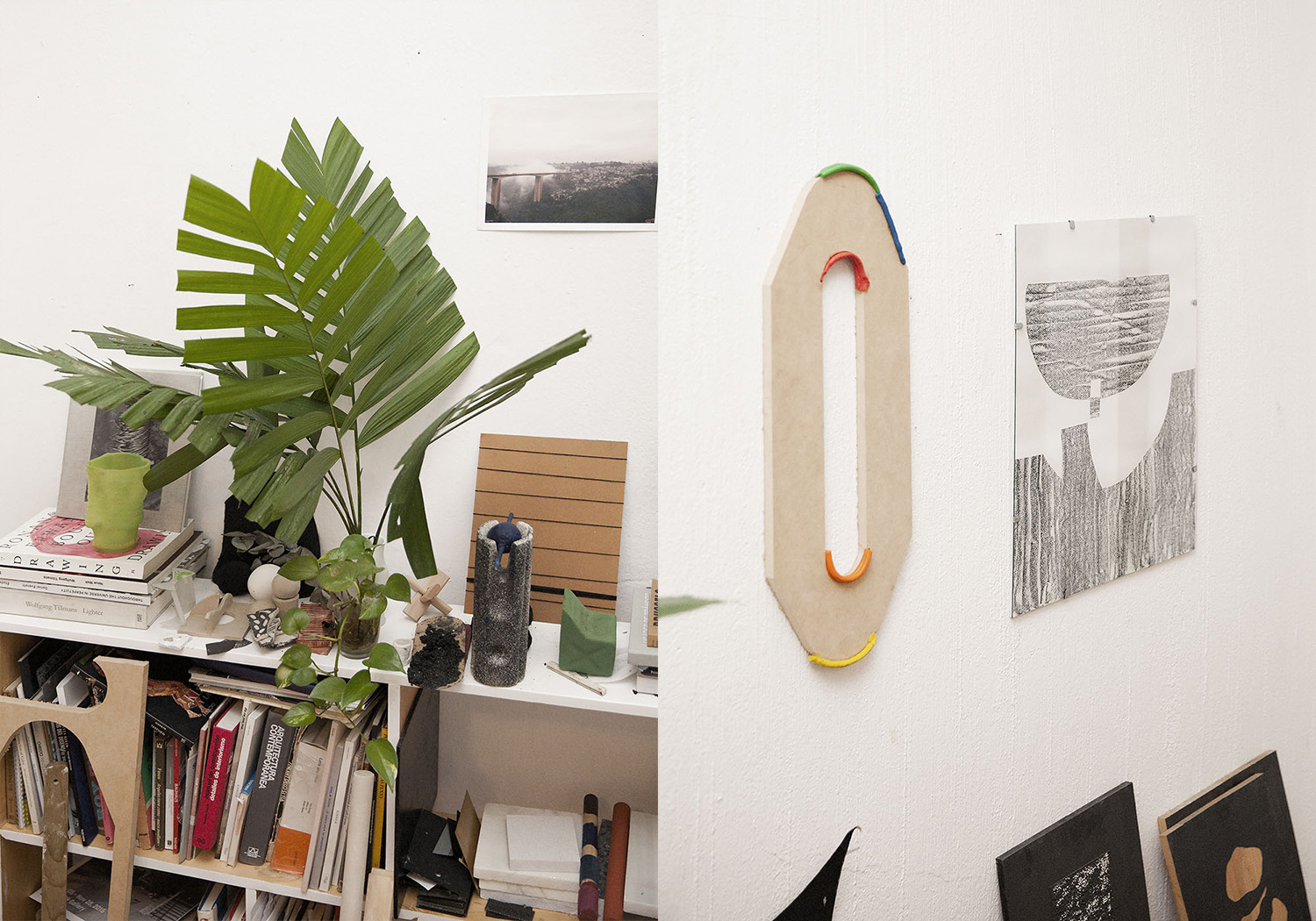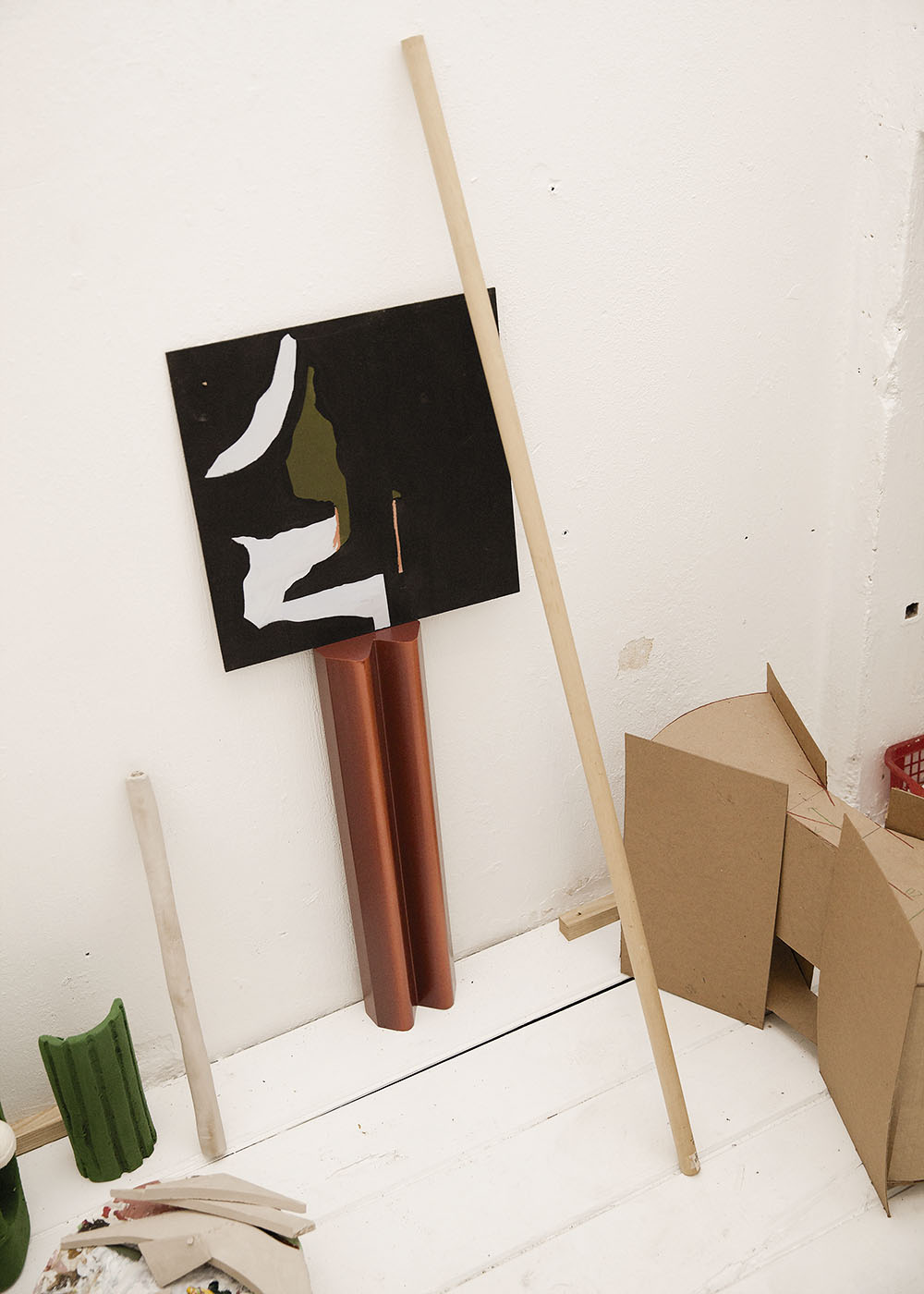 Show us your studio and tell us what you like about it 
My studio is located in the old town of Guatemala City, just in front of the Plaza Mayor. I have everything close. I can walk to pick up material samples, pass through the central market to buy some flowers, and then go for a coffee.
This location was not always desirable, but in the last decade it has recovered its value, which is important because more people are coming to live here or to start studios related to architecture, art, or design. There is an emerging community supporting each other in similar fields: graphics, sculpture, photography. Actually, very good friends live nearby now, and we collaborate.
(Studio photos by Byron Marmol)