03.04.18
Week of February 26, 2018
A weekly Saturday recap to share with you our favorite links, discoveries, exhibitions, and more from the past seven days. This week: a conversation pit in the wild at The Wing DUMBO, a Mansur Gavriel store with approximately 25 percent less pink than the original, and a highlight from Milan Fashion Week (that did not involve baby dragons).
Discoveries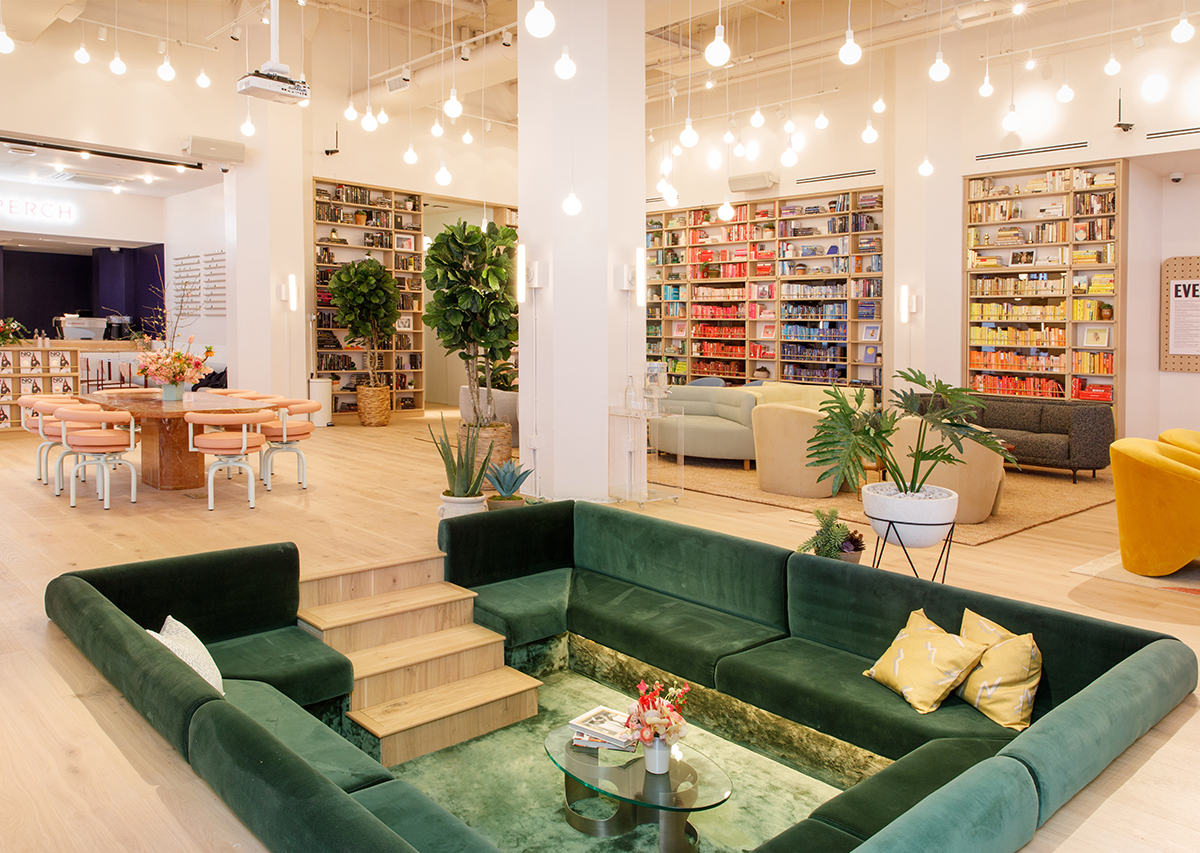 There's a lot to love (and décor ideas to steal) at the new DUMBO location of women's co-working space The Wing, but the real star of the interior — conceived by The Wing's longtime designer Chiara de Rege — is this ultra-cozy, buttery green velvet conversation pit. Don't you just want to curl up there with your new paperback copy of Bad Feminist?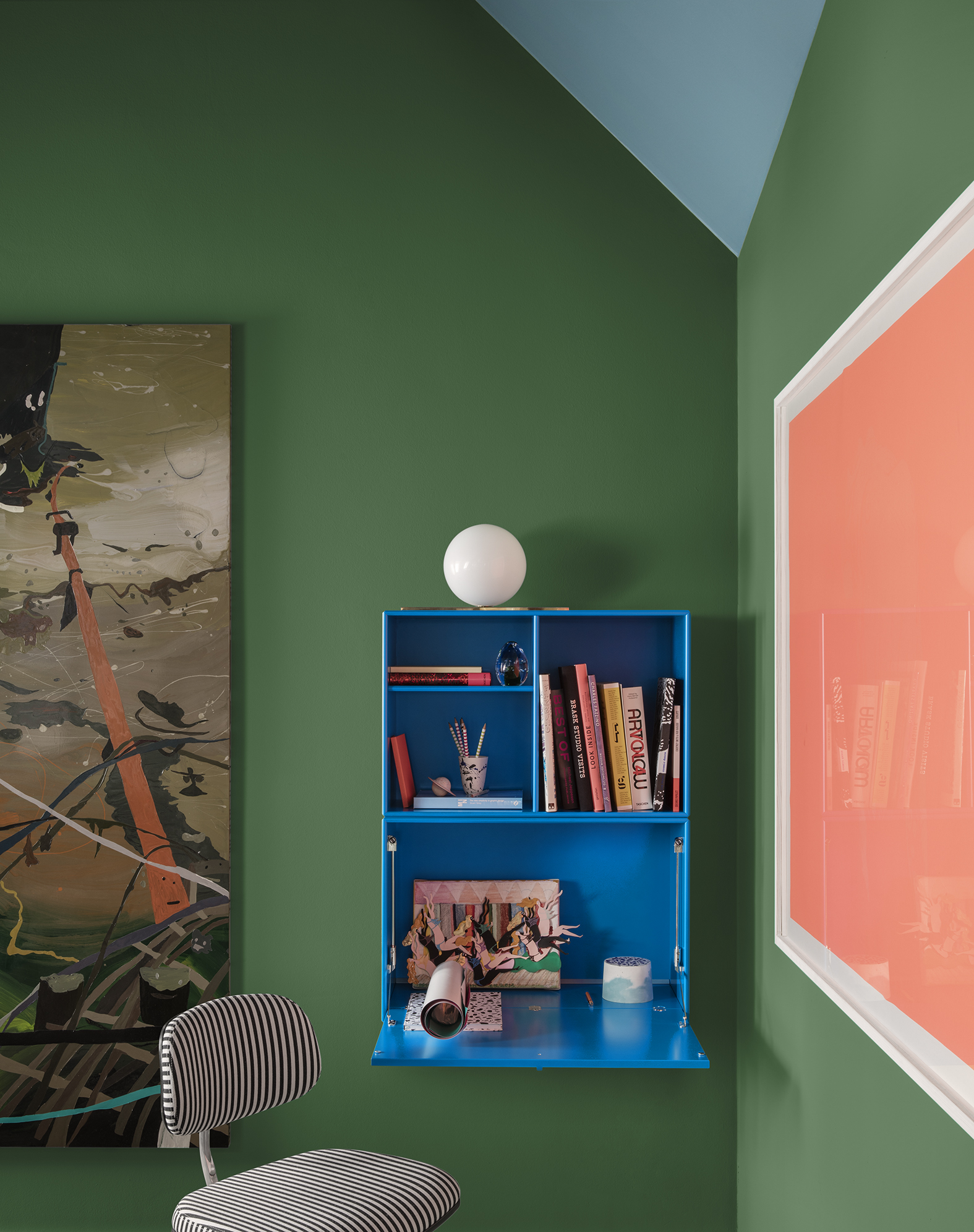 The Aram Gallery in London recently introduced us to the Danish furniture brand Montana. It's an amazing resource for anyone interested in buying from lesser-known heritage companies, but perhaps the coolest thing about the company's streamlined designs is how.many.colors they're available in. Want a sage-green wall-mounted storage unit? How about a millennial-pink nightstand? A deepest navy TV stand? The possibilities are endless.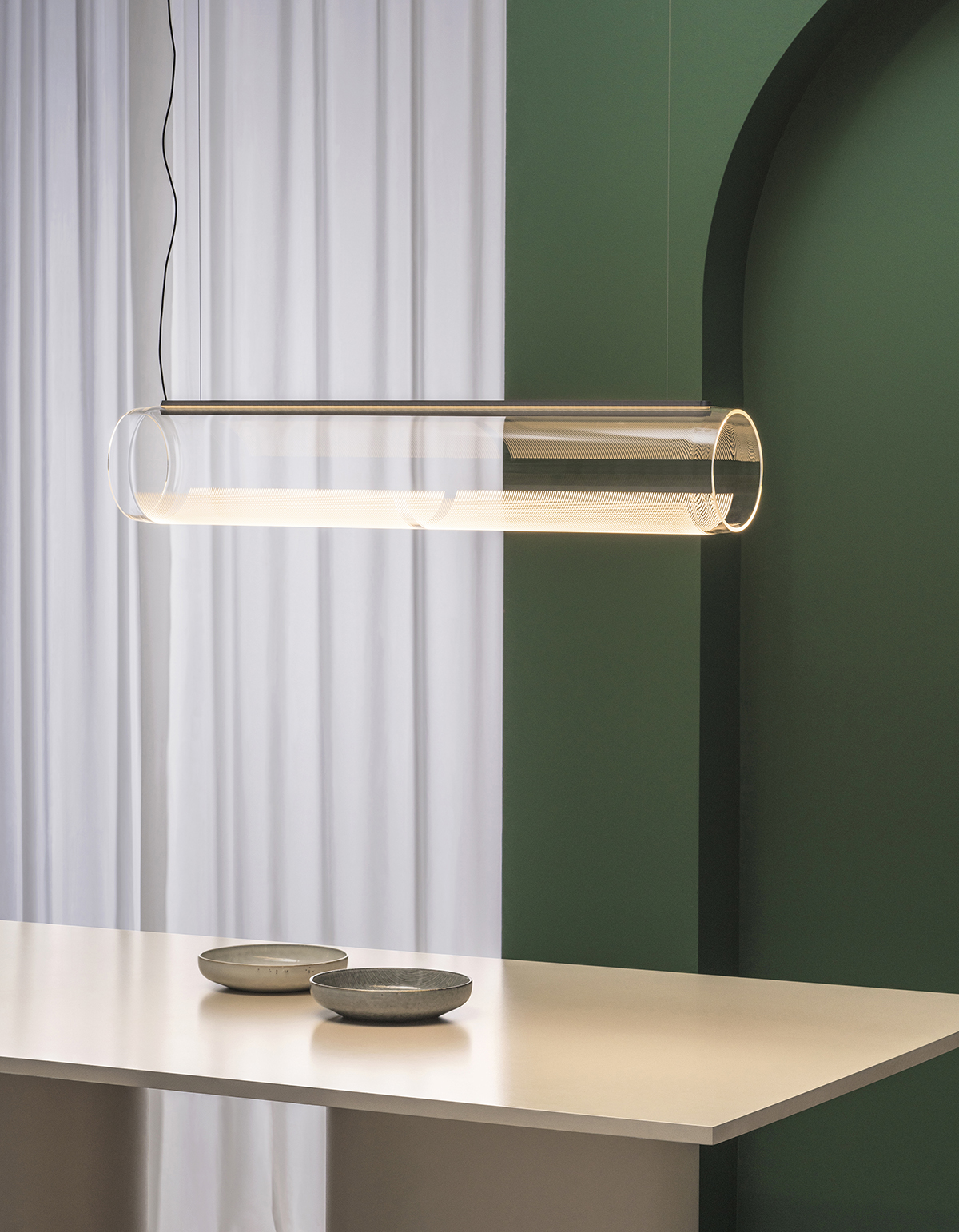 We fell in love with Stefan Diez's Guise light for Vibia at some point last year, but it hadn't been perfectly photographed until now (digging that arch and that green, which is apparently the COTD — color of the day — in this week's edition). Tiny LED lights emanate from an almost invisible seam along the top of the light, and a pattern of engraved incisions made in the bottom of a  borosilicate glass cylinder refract the light.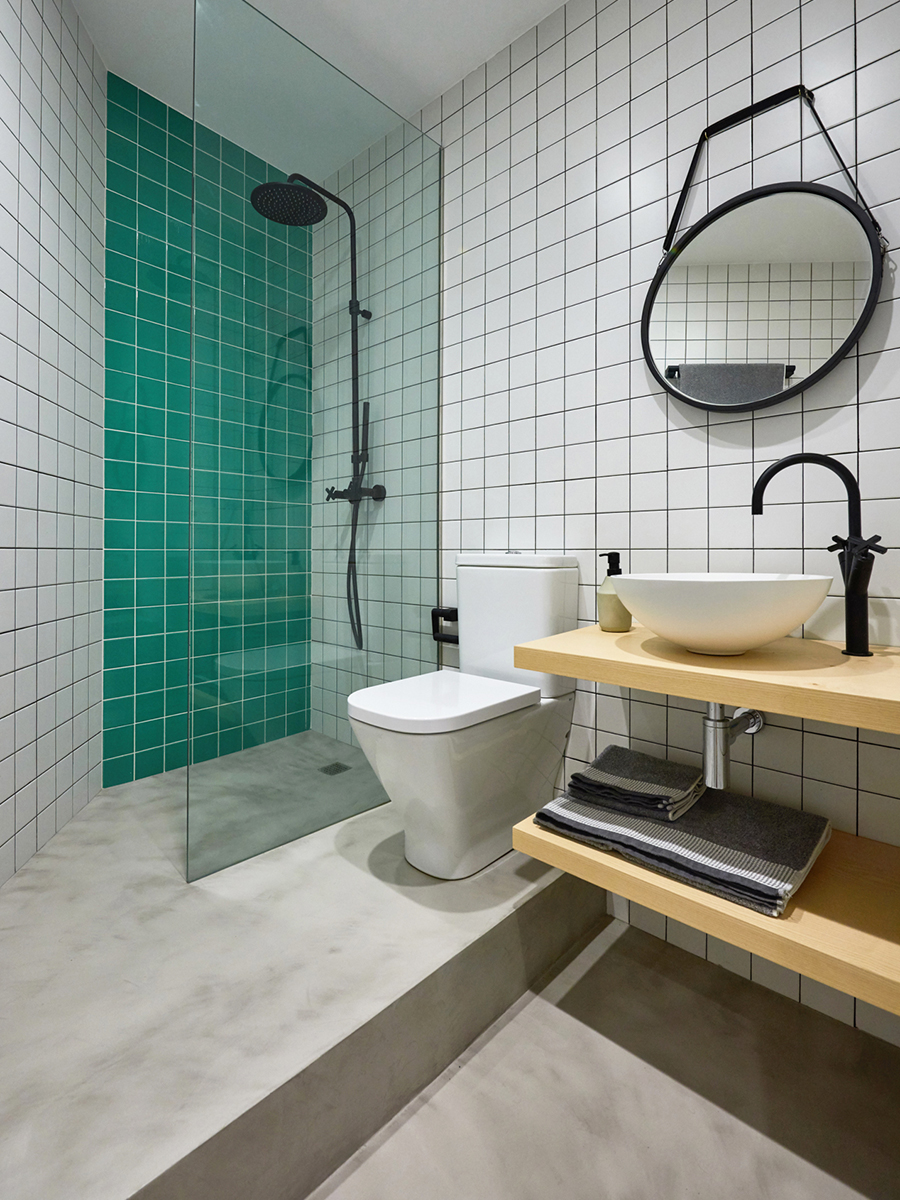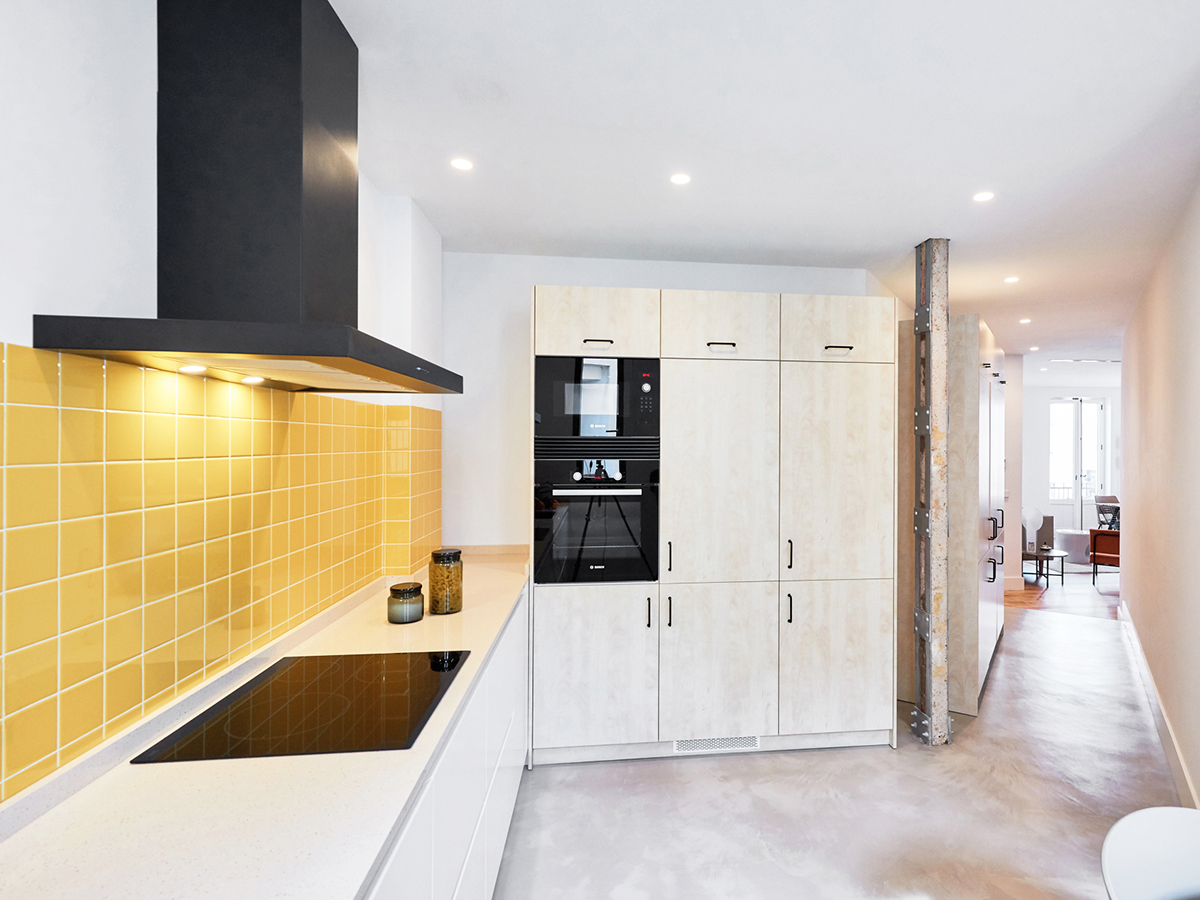 We mentioned last week that square tiles were coming back into vogue, and since Thursday we've come across at least three other projects that employ the once-humble material. This one's an apartment renovation in Valencia, Spain, by interior architect Mario Montesinos Marco, who deployed a sunny yellow in the kitchen and blue and green in each respective bathroom.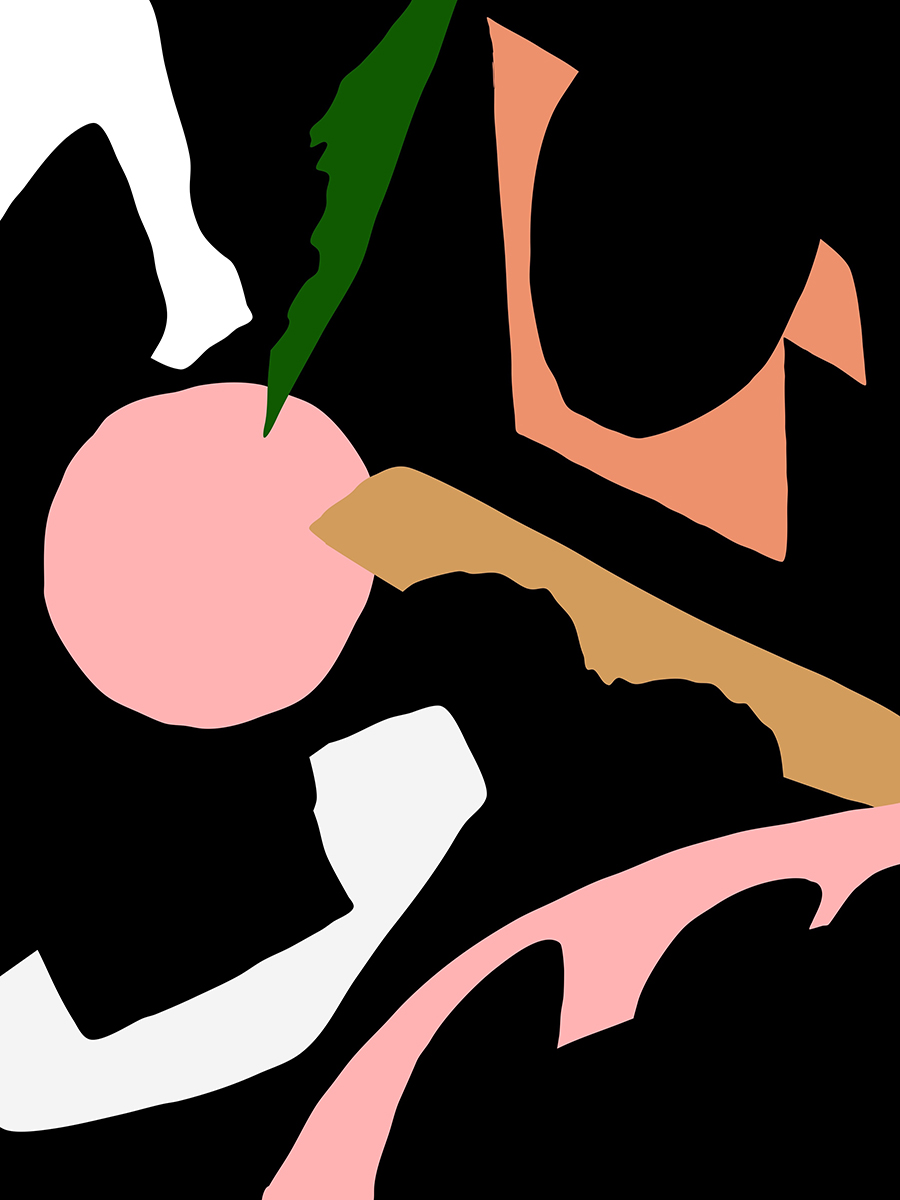 This new print by UK illustrator Marcello Velho in some ways reminds us of the interior of our Arlo Skye x Sight Unseen suitcase, but that doesn't make us love it any less.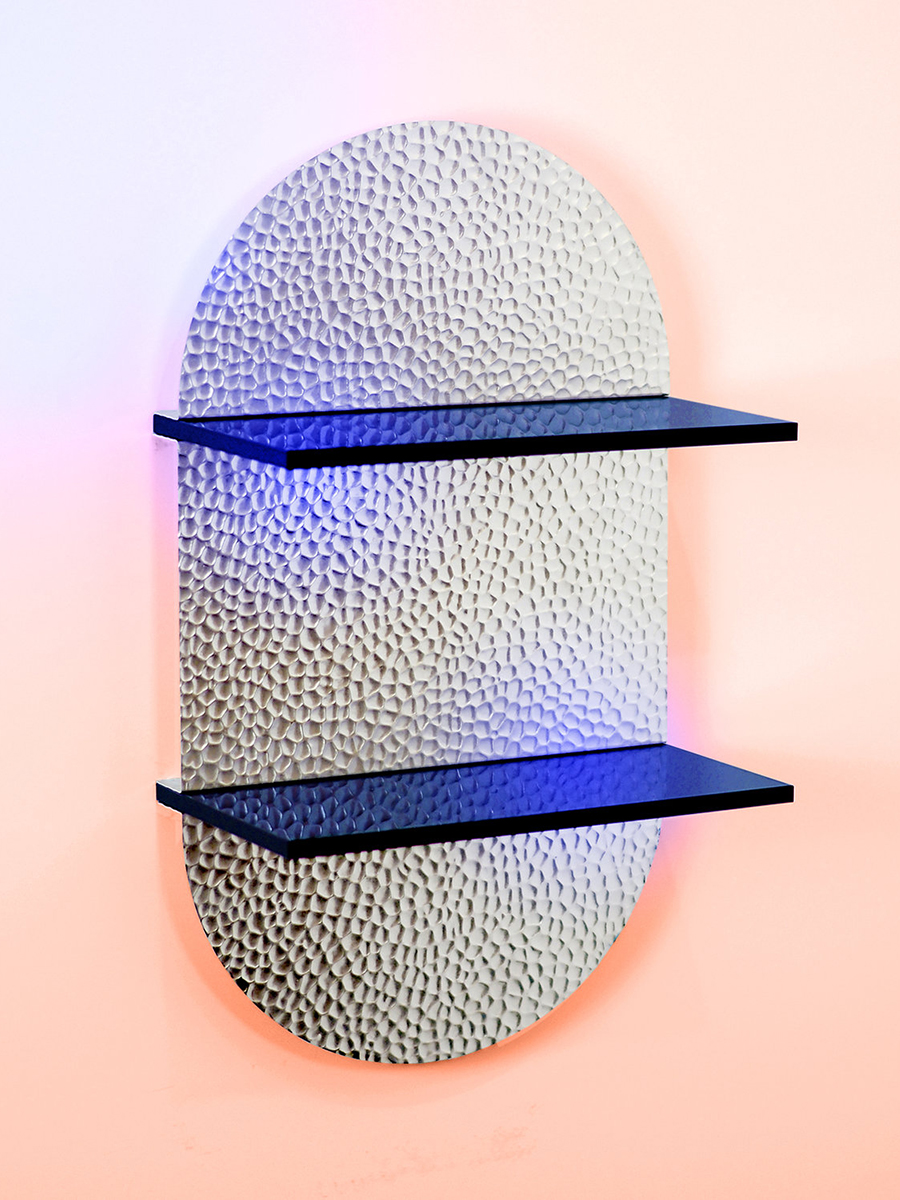 Very into this hammered aluminum and colored Plexiglas shelving unit by French designers Studio Matériel. Called Amulette, the piece draws its inspiration from antique Egyptian art in that a user's objects are meant to become offerings or signifiers, like some kind of contemporary hieroglyphic.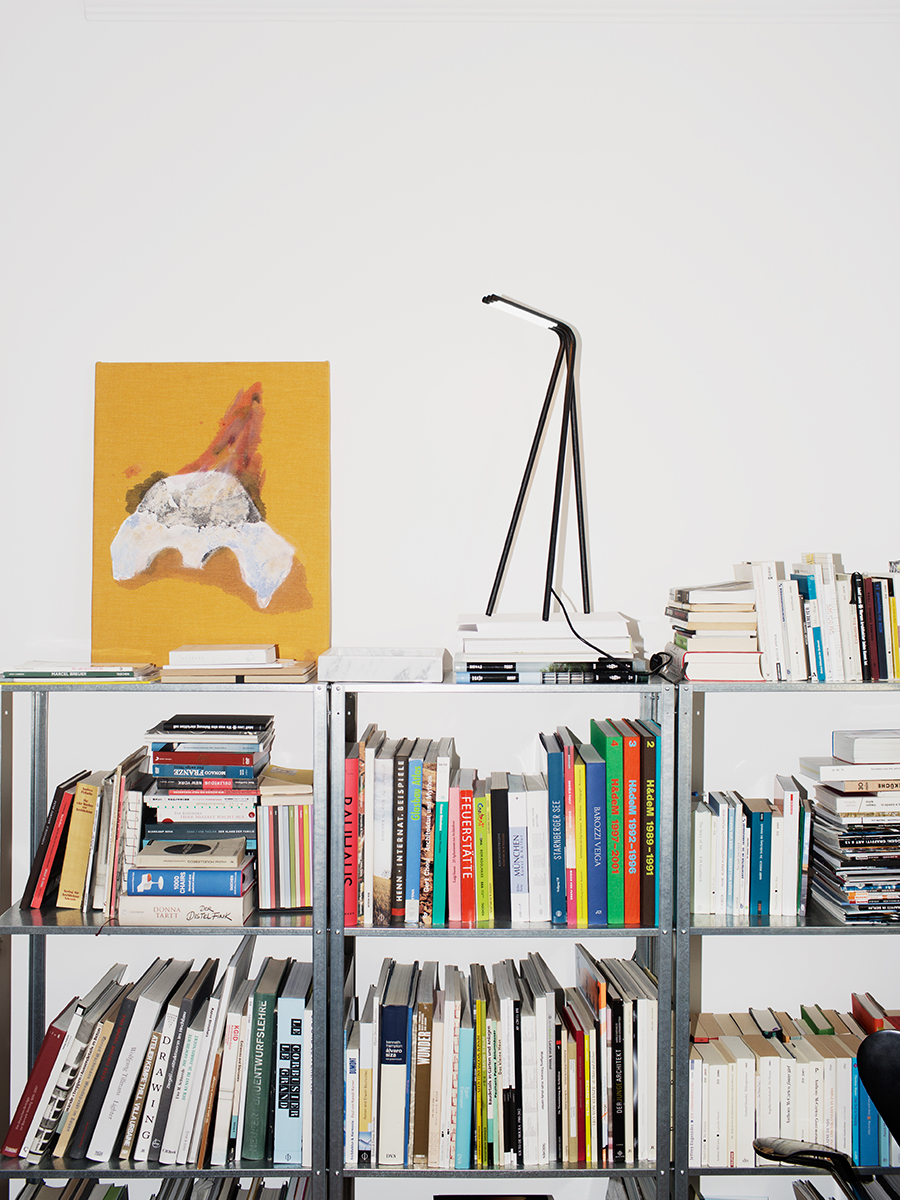 From Lighting is a new Italian lighting brand, launching March 15 at Casa Flora in Venice. Our personal favorite from the new collection is this LED light, which somehow reminds us of a modern-day Tizio.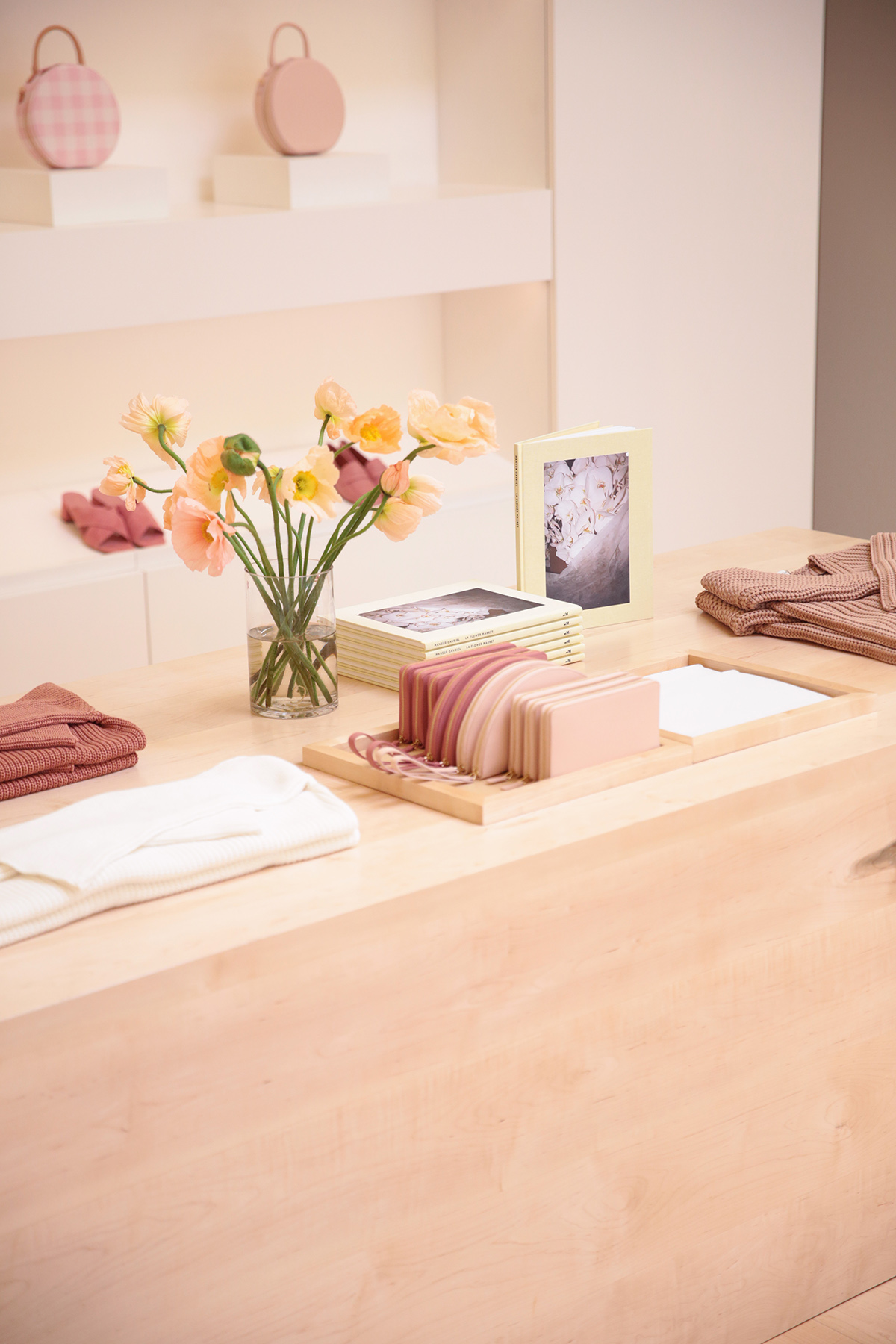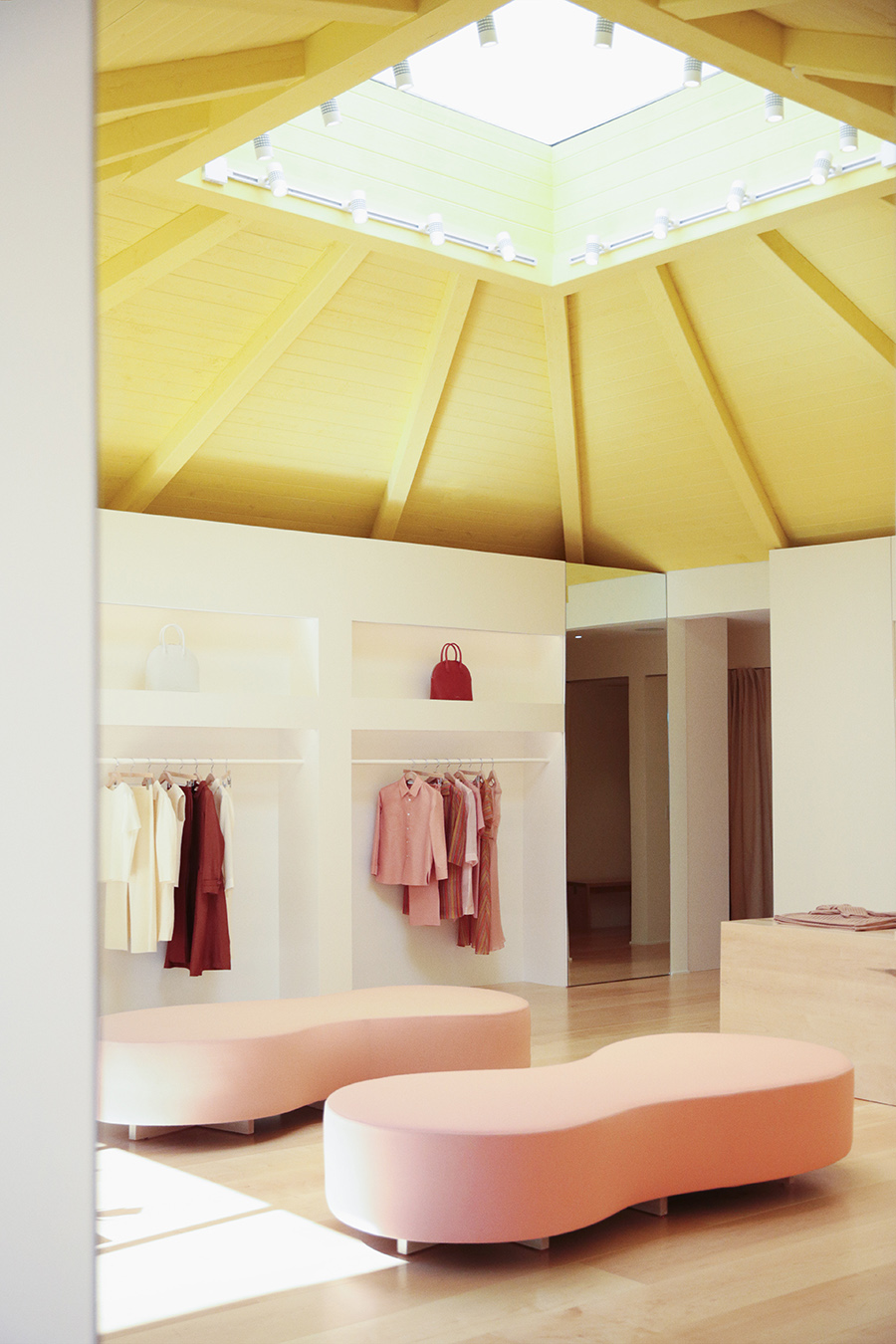 One of our favorite brands, Mansur Gavriel, opened a new location in Los Angeles last month, and while it's slightly less pink than the New York spaces, it's no less awesome. (Also the exterior is the stuff of #instawall dreams). The new store features a pond, courtyard, flower shop, café, and marketplace, where founders Rachel Mansur and Floriana Gavriel will be able to showcase their third-party finds.
Exhibitions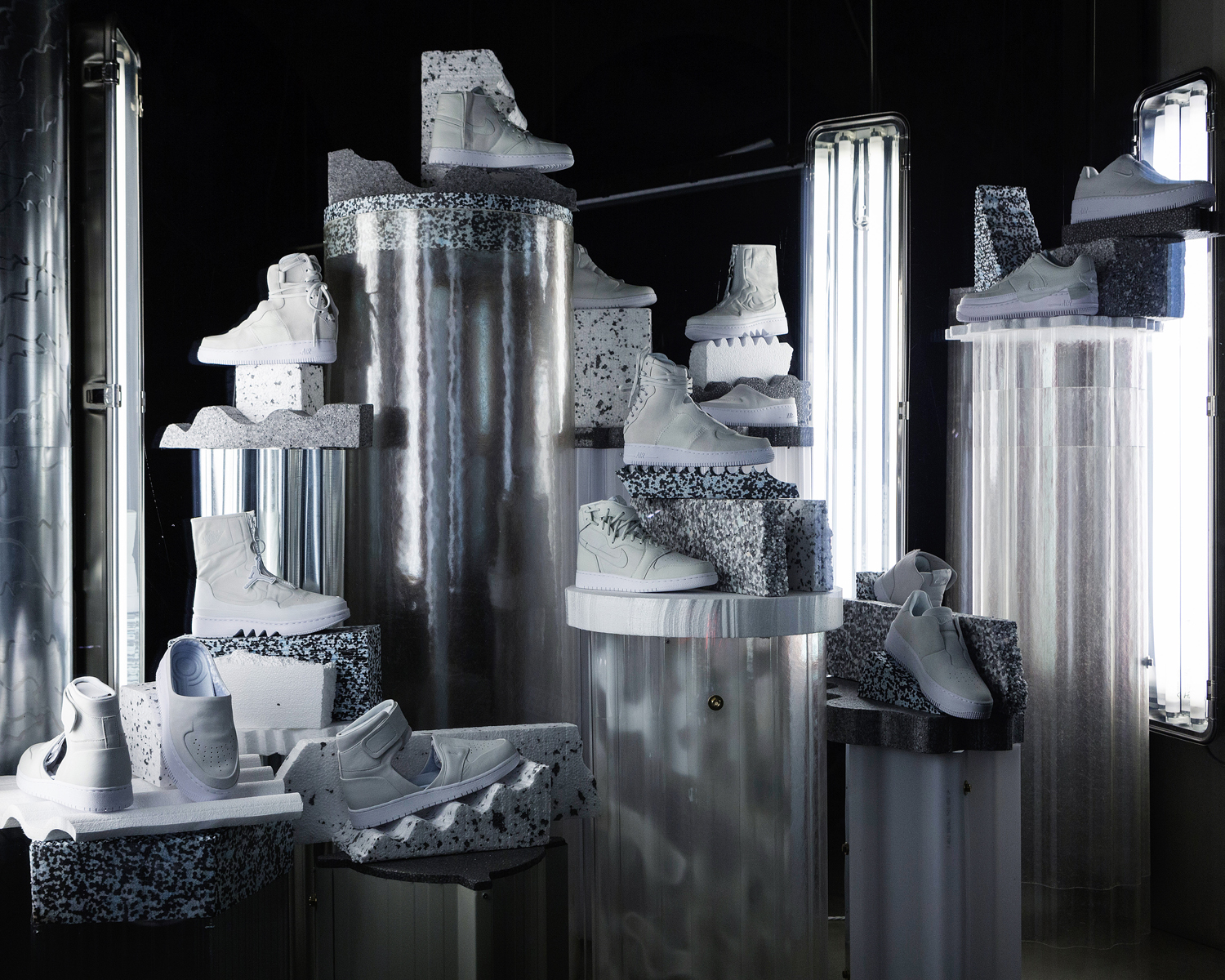 You might have had to be living under a rock if you missed the highlight of last month's Milan fashion week, when Gucci sent both entirely too-realistic human heads and baby dragons down the runway. Less-publicized was this collaboration between up-and-coming Italian designer Lucia Massari and Nike. To celebrate the reimagined Air Force 1 and Air Jordan, Massari recreated classic Roman columns in fiberglass, freckled polystyrene, and corrugated foils.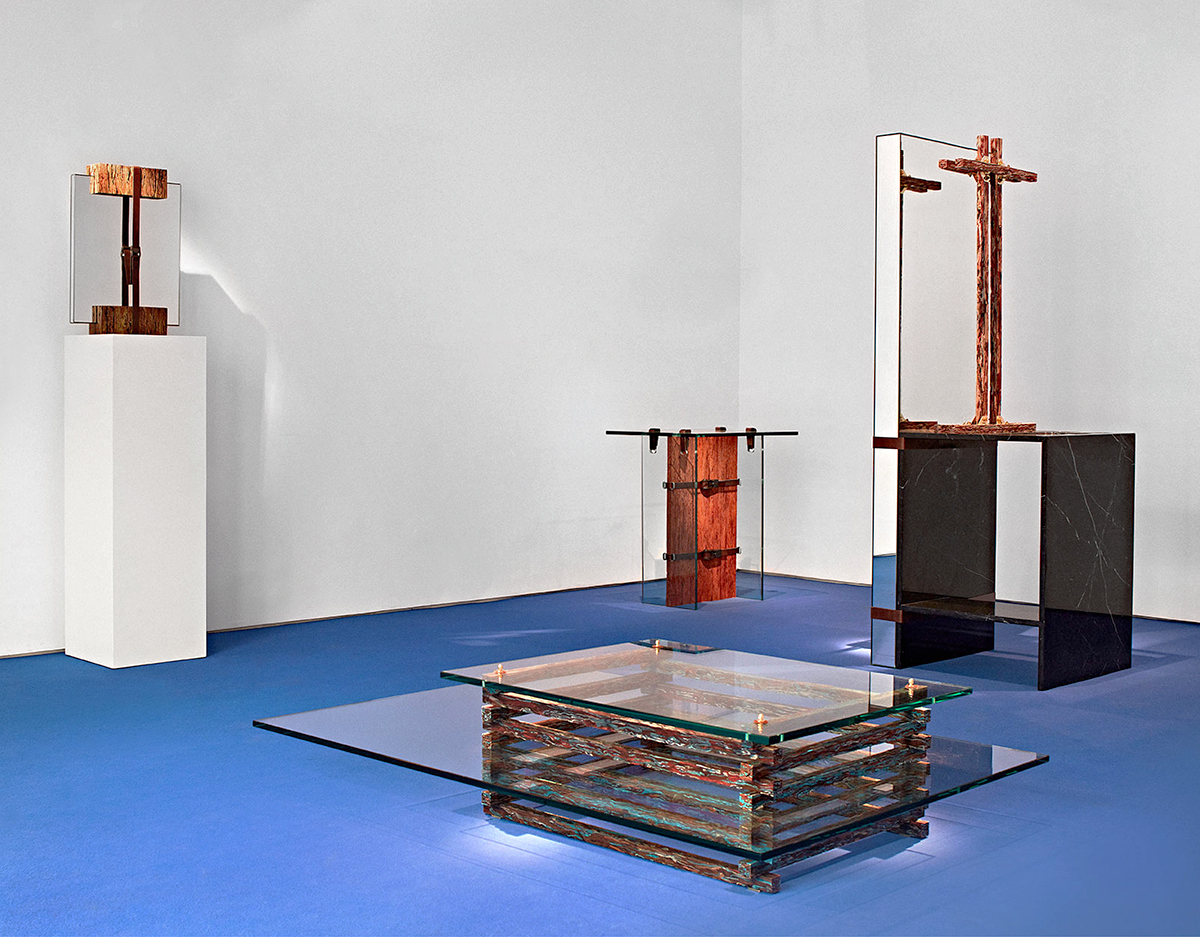 Jorgé Penades has a solo show this month at the Madrid-based gallery Machado-Muñoz showing new iterations of his furniture made from recycled leather waste, including a valet, a side table, a coffee table, an aluminum chair, a mirror, two lamps and a tray.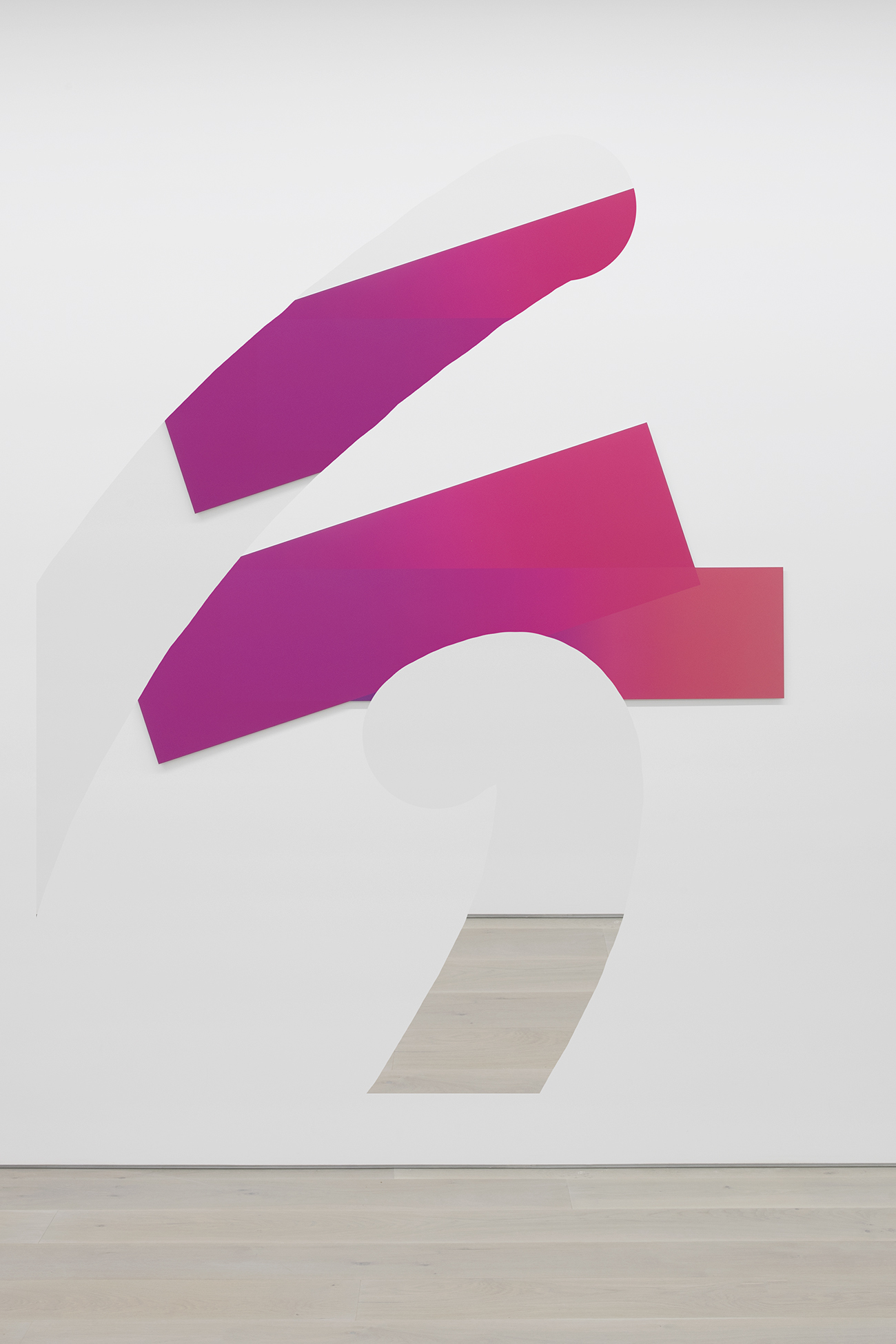 Perrotin New York has its first exhibition from New York–based artist Artie Vierkant. Called Rooms Greet People By Name, the exhibition features photographic images, mirrored sculptures and more that meditate on the artist's belief that an object's physical manifestation is no more or less consequential than its representations. "The documentation of the art becomes a work in its own right, with object and image equally part of the overall work, calling into question the ability of the one to supersede the other, and collapsing notions of value."