03.03.16
10 Things We're Looking Forward to at This Year's Salone del Mobile
When we attended our very first Salone del Mobile fair in Milan a decade ago, as editors of the design bible I.D., we stayed in a bare-bones hotel with creaky beds, zero amenities, and an unfortunate ant infestation. There was no Uber, cabs were impossible to come by, and we were so busy running around town that the only meals we could manage were paninis from no-name takeout joints, inhaled on-the-go. And yet — and yet! We were instantly swept up in the magic of an event that's served as the epicenter of the contemporary design world since 1961, and that each year packs a 2.5 million square-foot convention center (plus an entire surrounding city) full of everything that's new and next in furniture and lighting, from future classics by mega-brands to prototypes by design-school grads. Every trend begins and ends at the Salone, not to mention every important professional relationship. We've long since graduated to lovely, ant-free accommodations, but even without those trappings, we wouldn't dream of missing it. Here are the 10 things we're most looking forward to discovering at this year's show, which begins April 12.
1. The next "it" country at Salone Satellite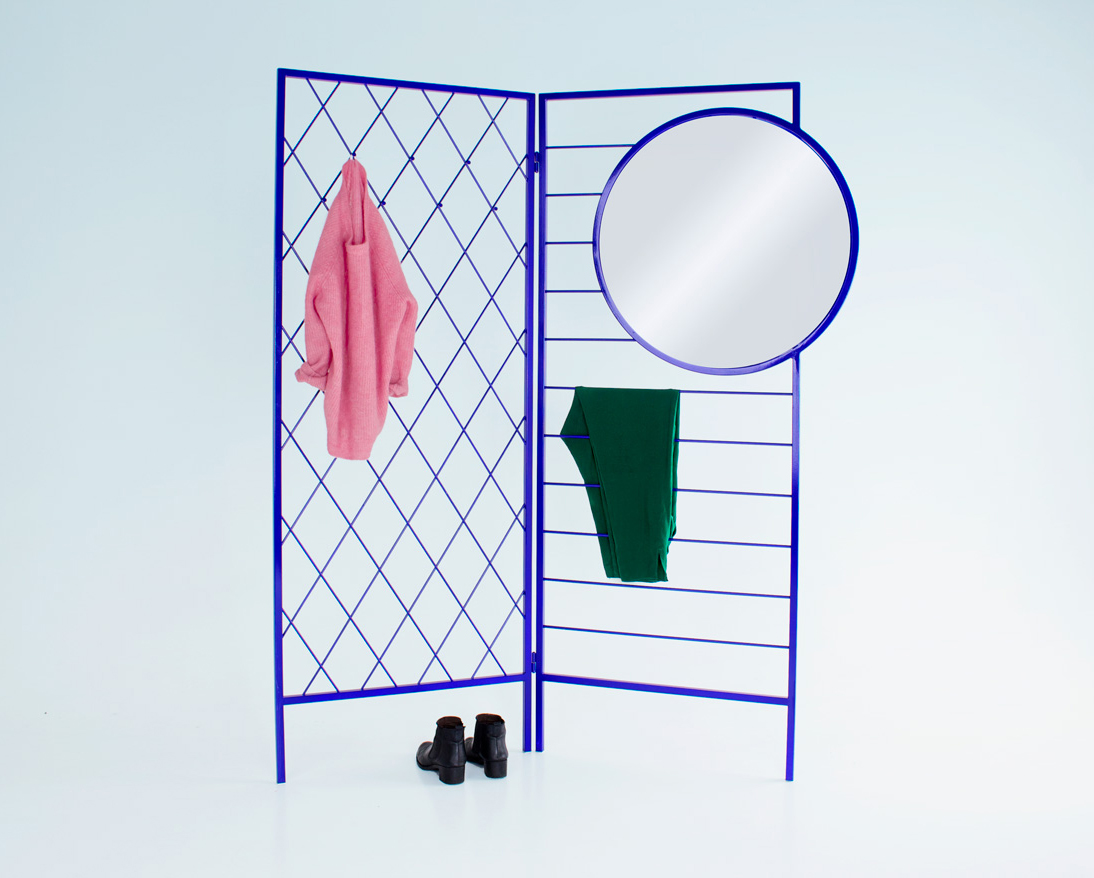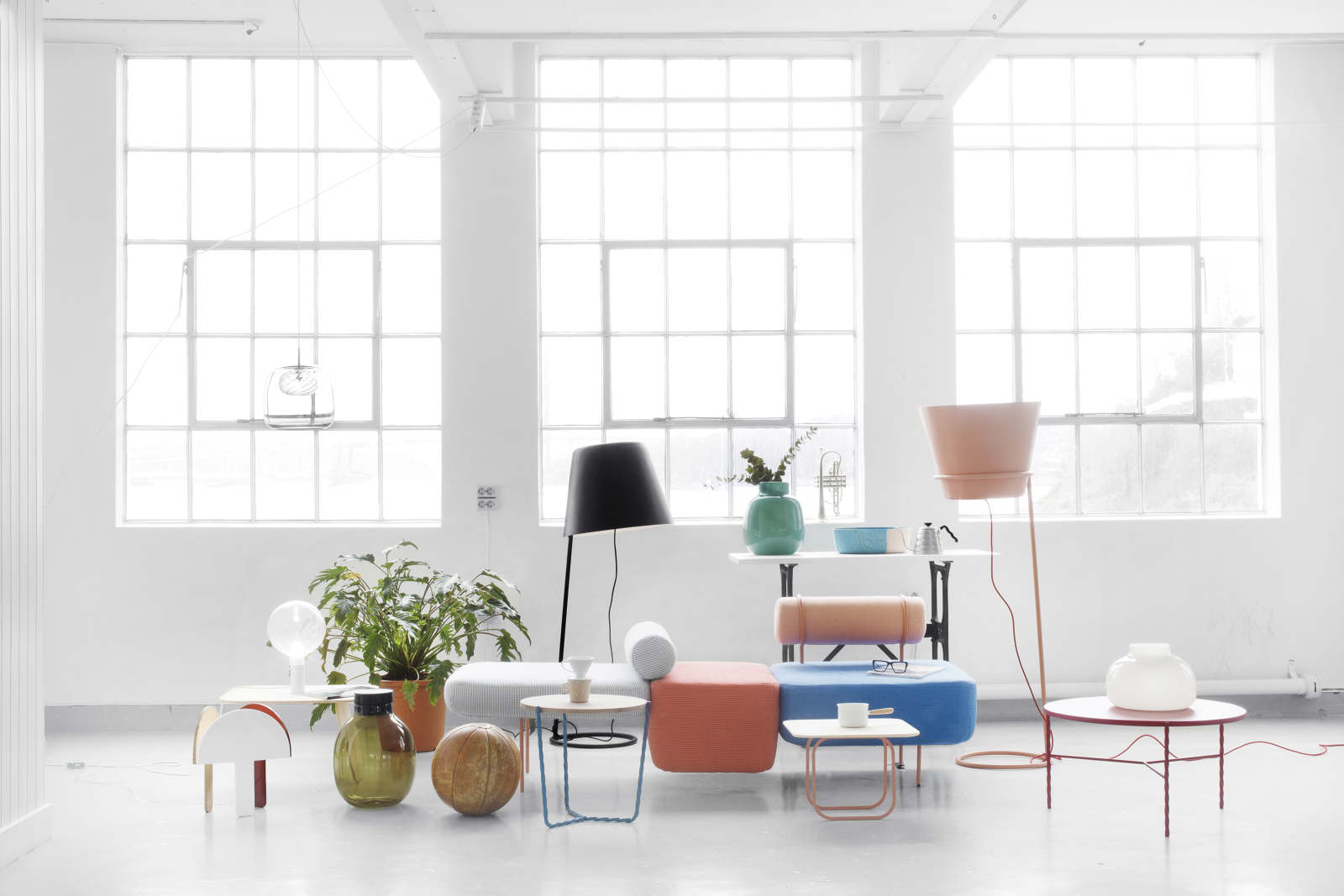 Salone Satellite is the portion of the fair devoted to young, up-and-coming designers, and it's always our favorite place to scout new talent. It's where, years ago, we had our first introductions to now big-name designers like Ana Kras, Nicolas Bellevance-Lecompte, and Paul Loebach. Each year, a single country seems to rise to the top. Back when we first attended Milan, the burgeoning design scene in Berlin yielded the best in show, but lately that honor has been bouncing back and forth among various Scandinavian countries (with Norway putting out the strongest contenders most recently — that's Vera & Kyte and Morten & Jonas, above). Which country will reign supreme in 2016?
2. Actually stylish office furniture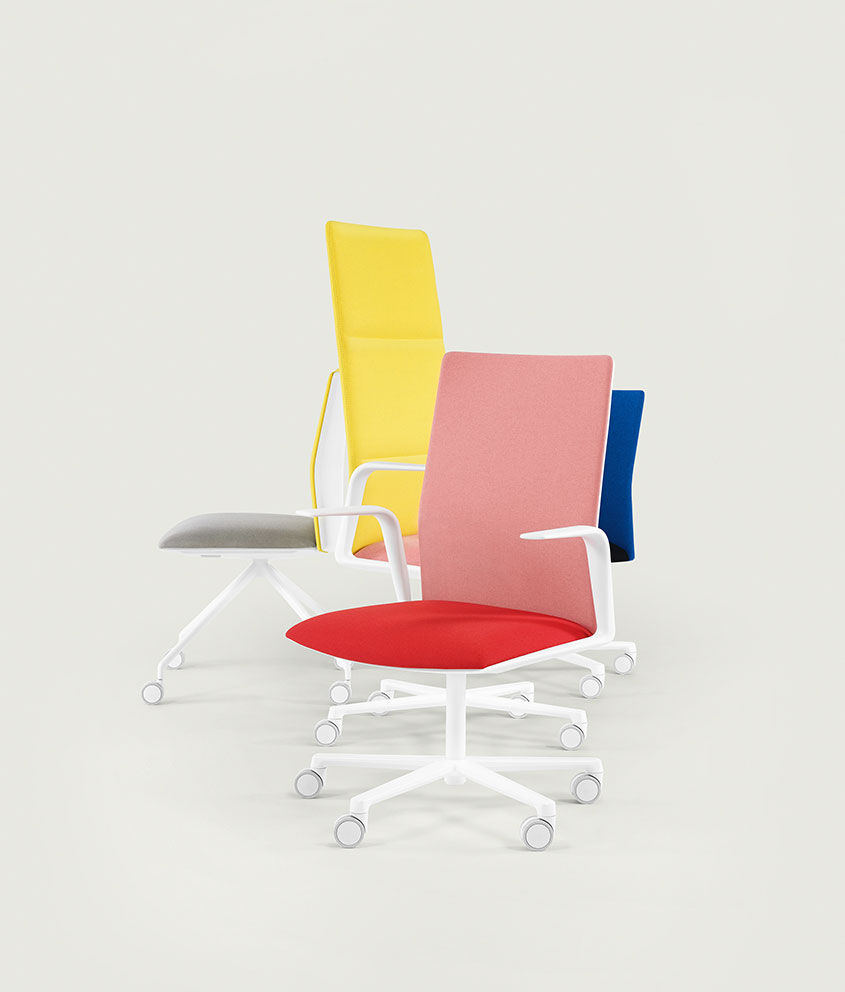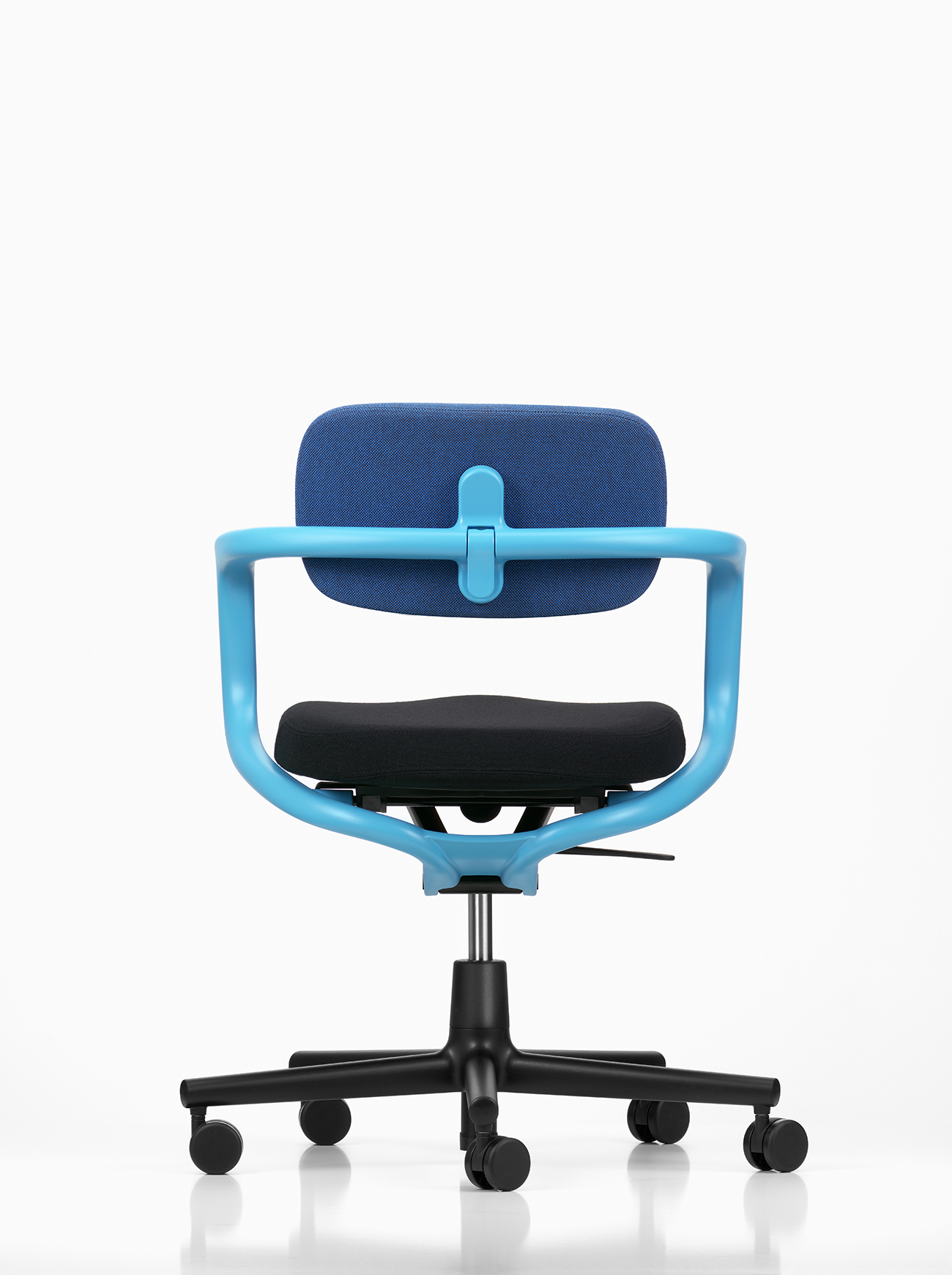 We've recently been fantasizing about opening a proper Sight Unseen HQ, so it's a good thing that "actually stylish office furniture" is becoming a trend (beyond just repurposing Real Good Chairs, cute as that is). We found our favorite task chair ever last year in the form of Arper's infinitely recombinable Kinesit by Lievore Altherr Molina (top); this cutie by Konstantin Grcic for Vitra runs a close second.
3. ______ is the new iridescence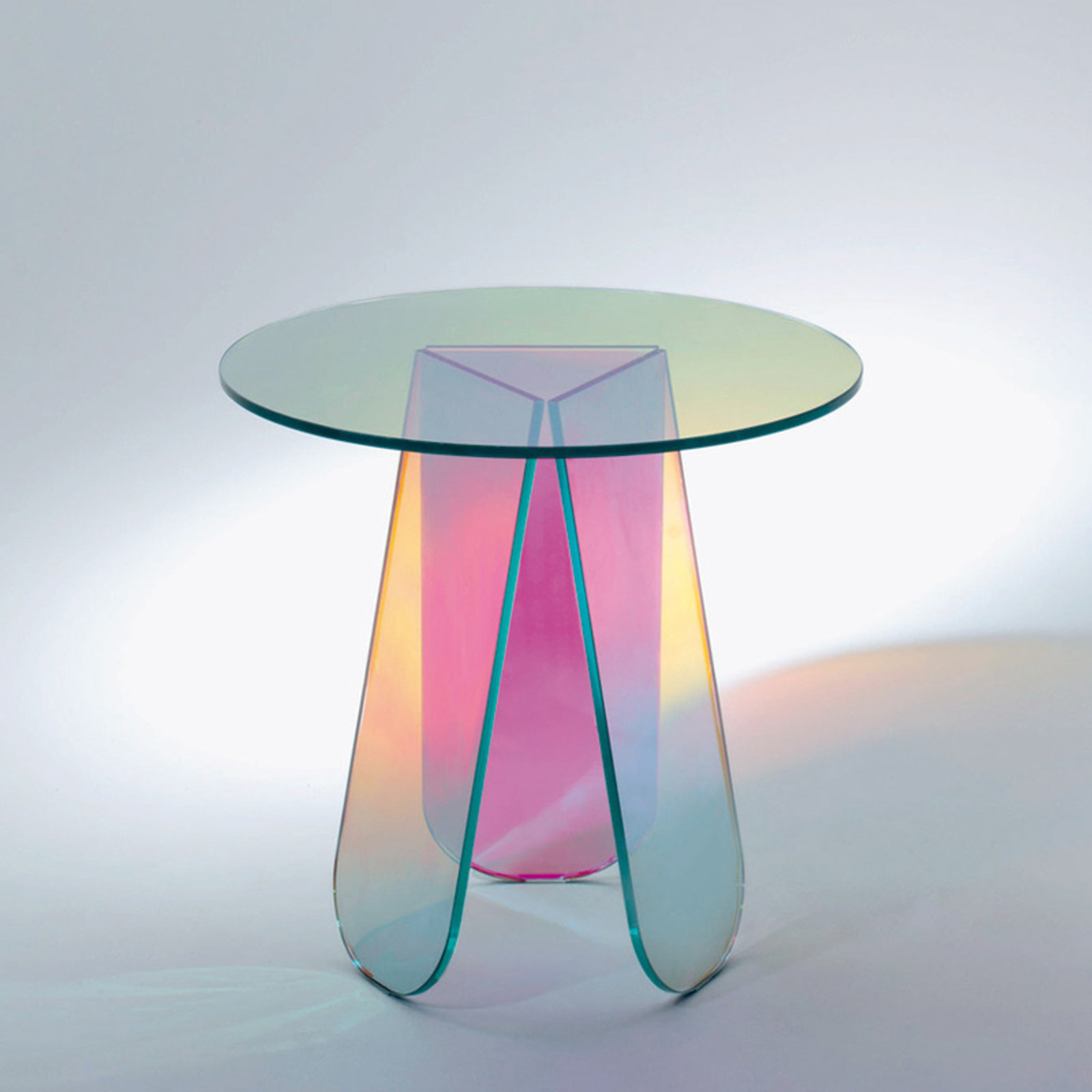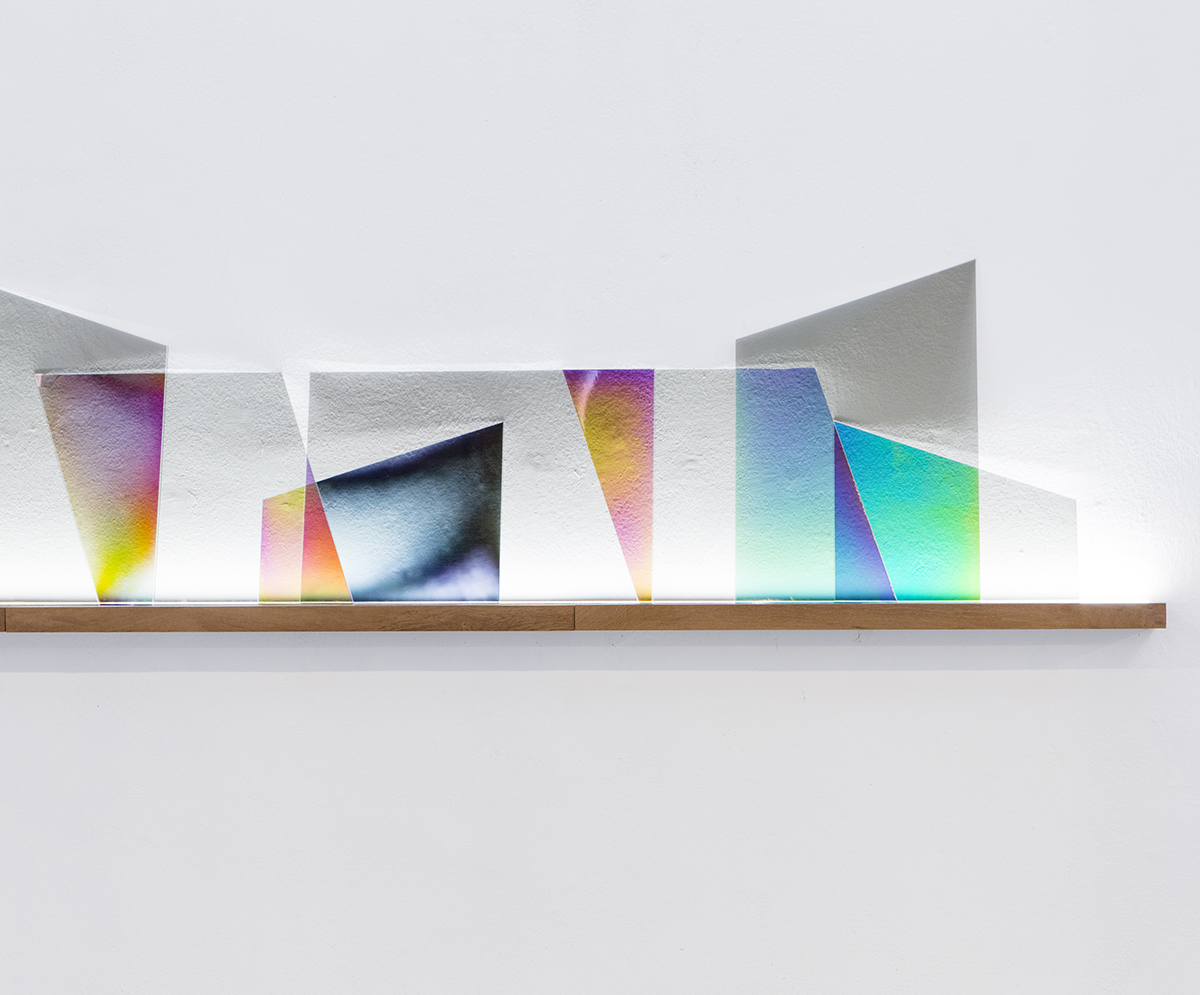 Next to talent-scouting, trend-spotting is by far our favorite thing to do at the fair. (We'll be the ones over by the salad bar, comparing notes like "Are ziggurats becoming a thing?") Iridescence reached maximum saturation last year (and, btw, is already over in kitchenware), so we'll be interested to see which trend becomes ubiquitous this year. We have our theories….
4. The emerging designer to watch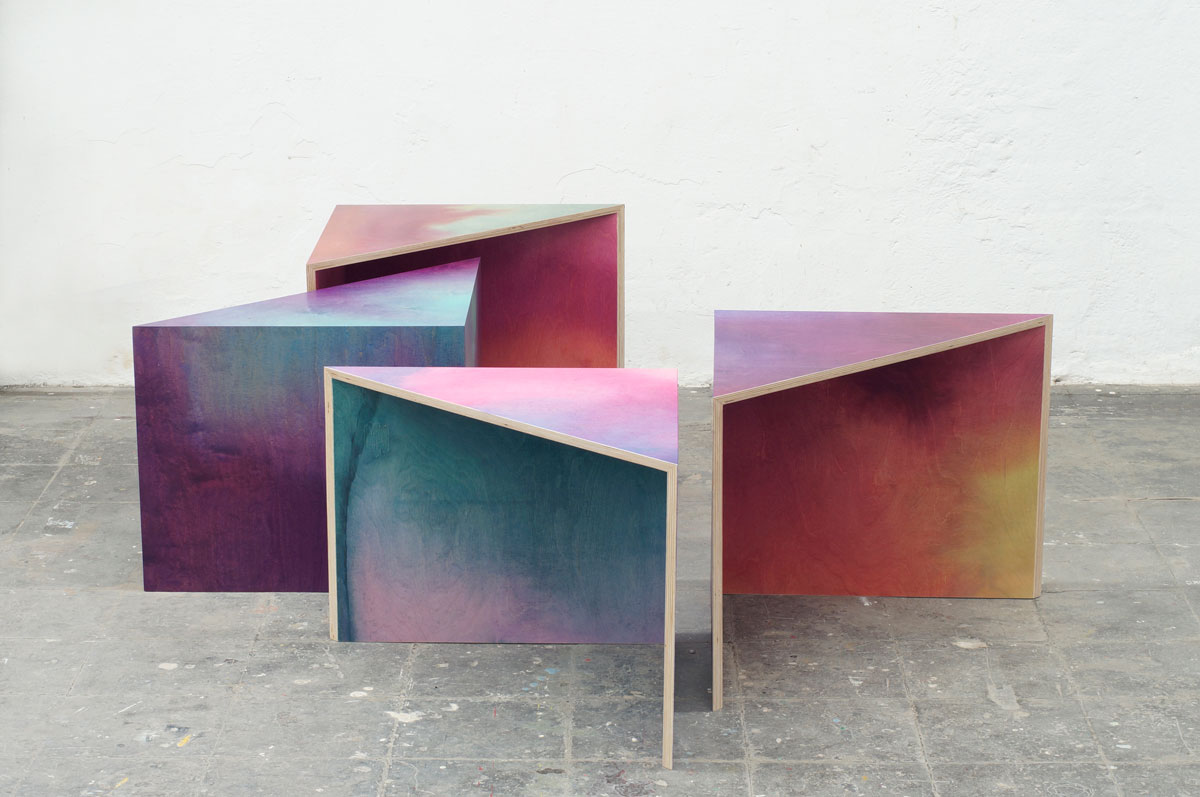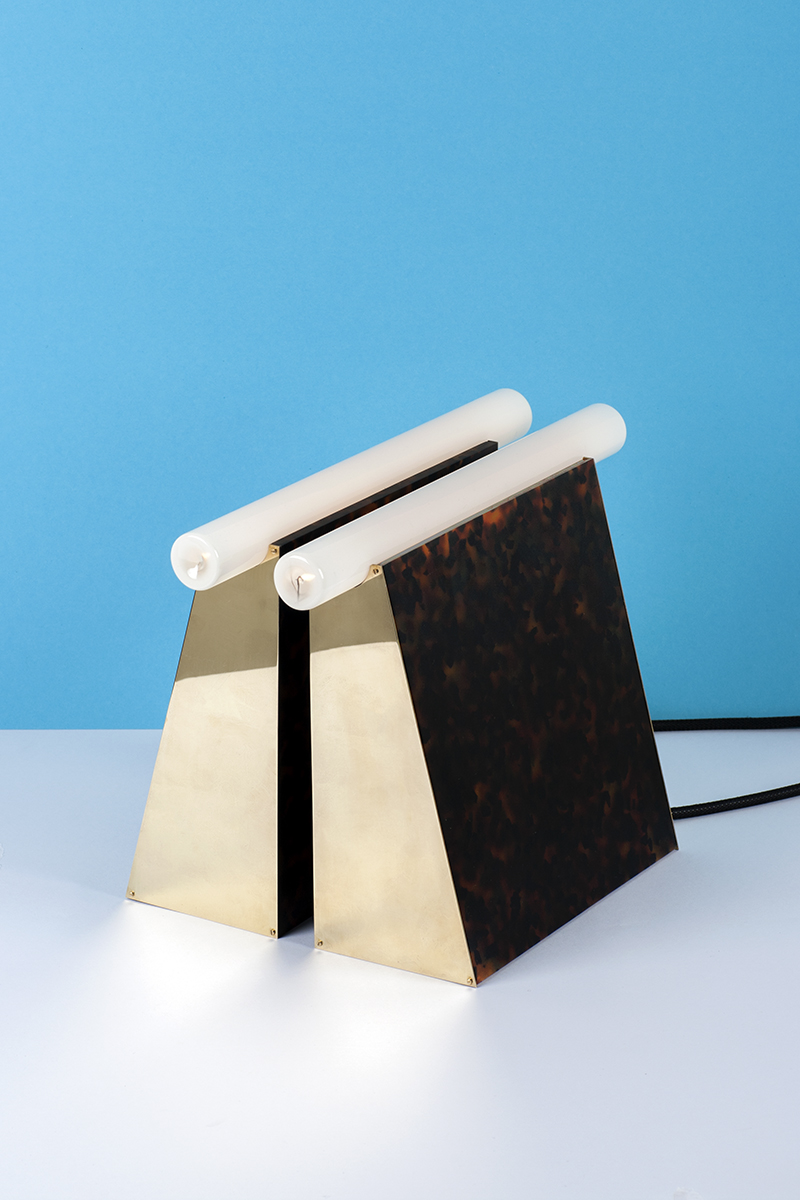 We like to think we've got a lock on the emerging design scene in America, but Milan is always the place where amazing European designers seem to pop out of nowhere. Last year, we found Soft Baroque in an abandoned garage in the center of town, but here again, Salone Satellite is ground zero for talent scouting (it's where we've found Meike Harde, top, and Thevoz–Choquet, bottom).
5. The best design swag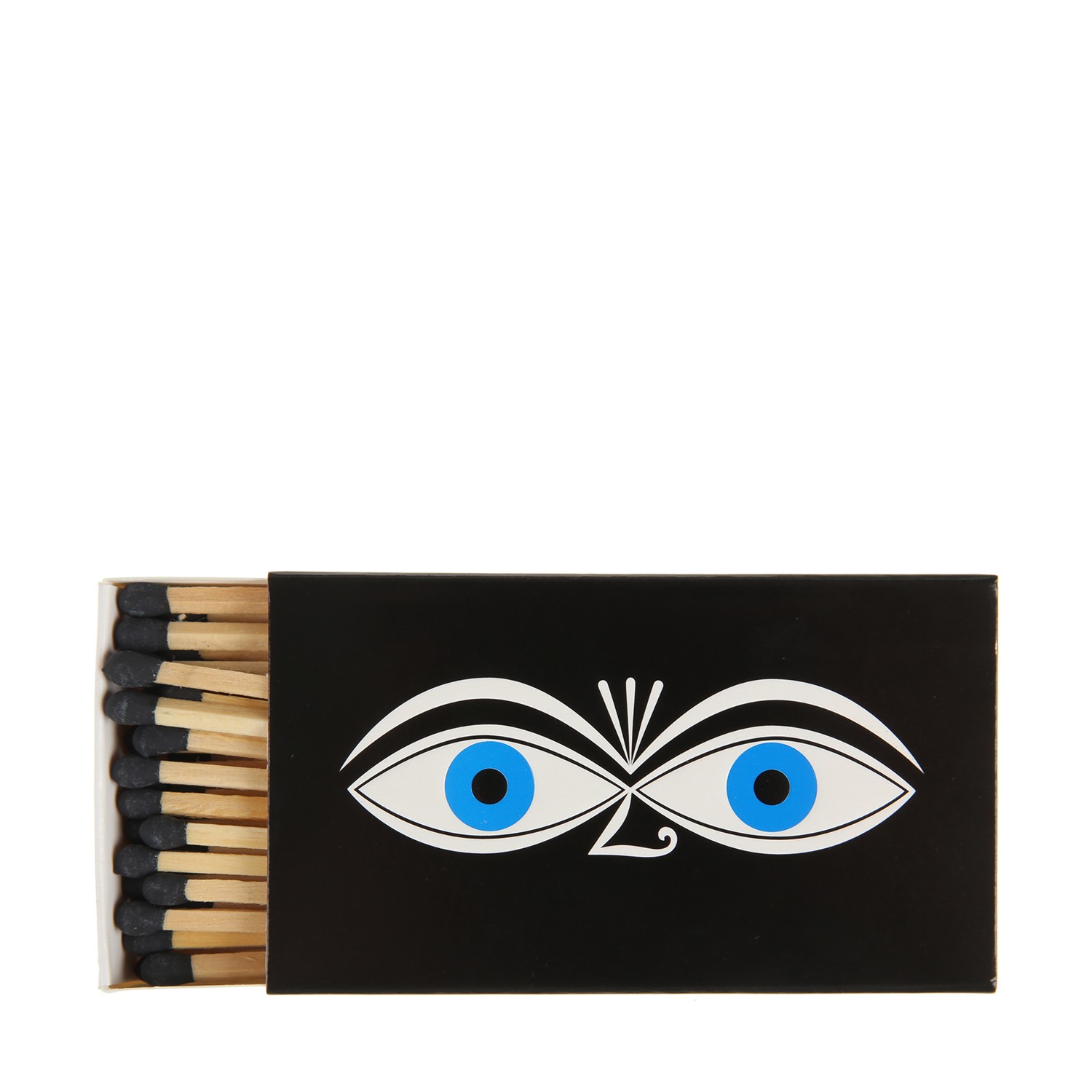 We get excited when a booth has snacks, but we get even more excited when a booth is giving away great swag (that's Vitra's oversized Alexander Girard matches, gifted to press last year, above). We've seen grown women claw each other just to get their hands on the latest cool tote from Tom Dixon or Wrong for Hay; we still see those old Established and Sons bags, with the big colored numbers, walking around New York sometimes. We're also secretly obsessed with the crystal-encrusted USB stick Swarovski put its press release on a few years back — not gonna lie.
6. Which booth will win the styling game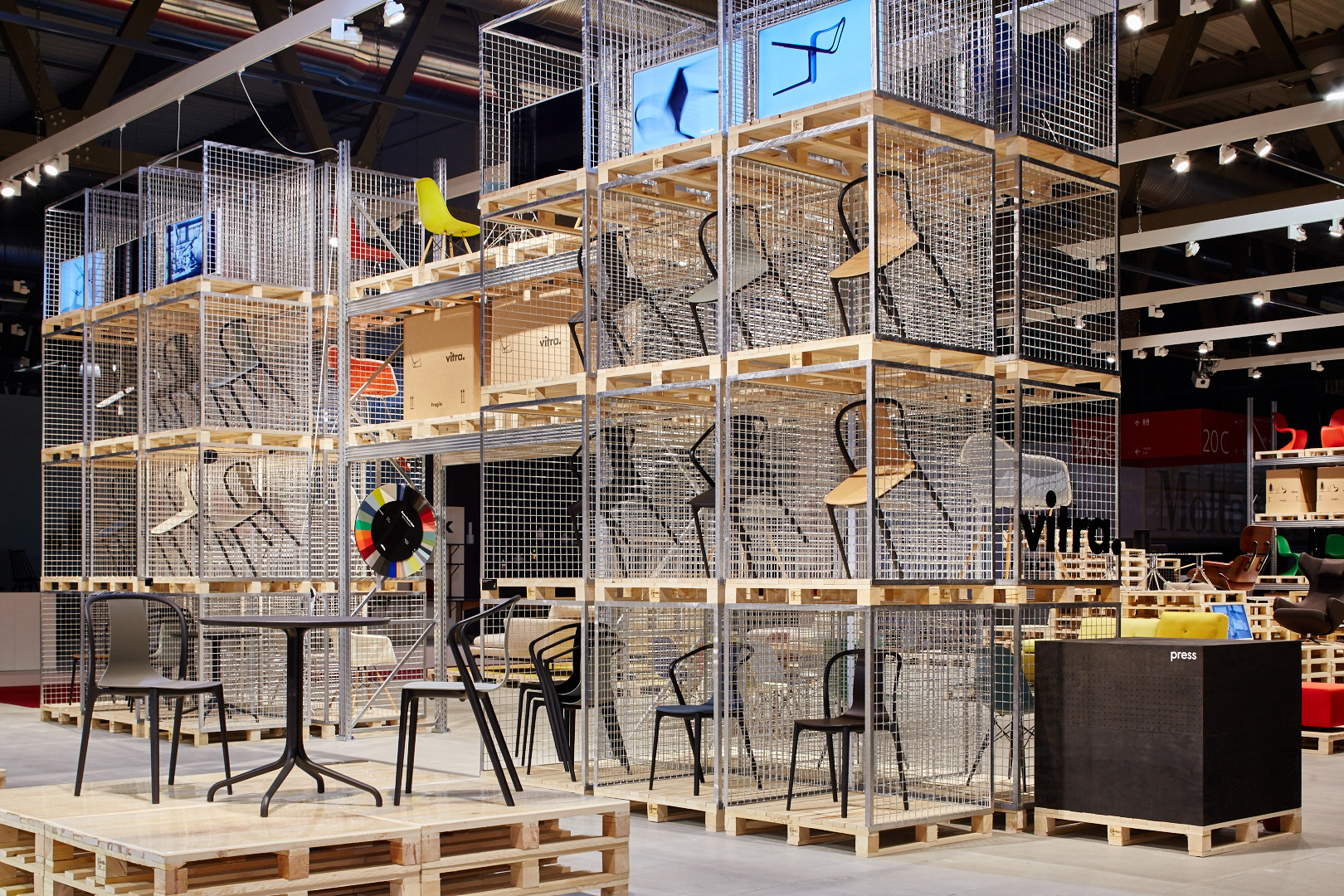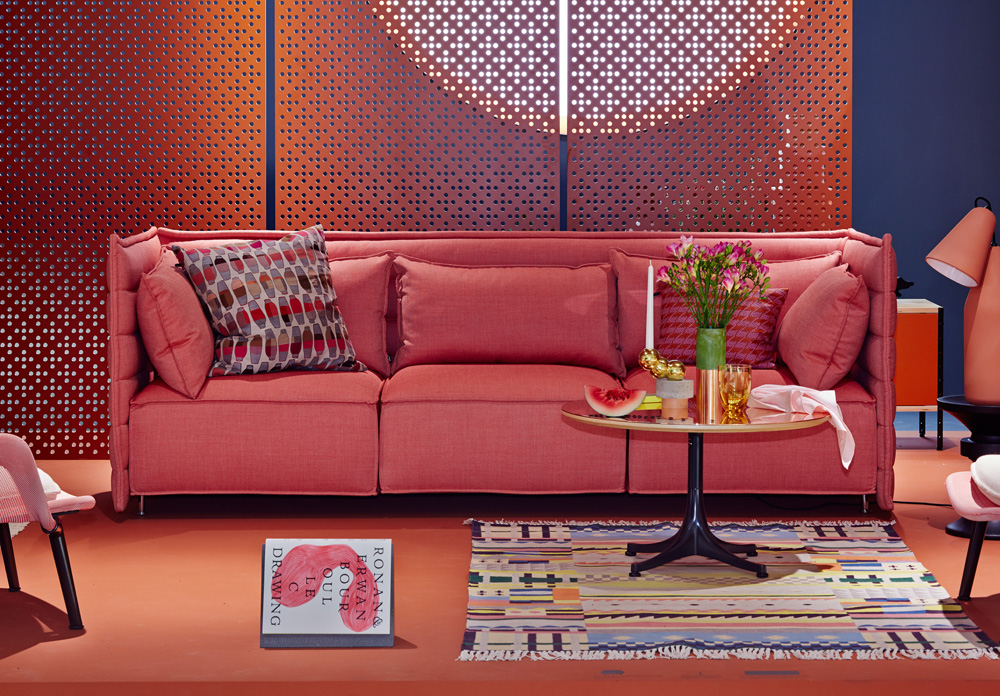 Since the Salone del Mobile is the most important design trade fair in the world, and thus the most important forum for furniture brands to show off their annual collections, they pull out all the stops to wow attendees, from a Sou Fujimoto-designed floating tree installation (Cassina, 2014) to the intricately art-directed interior sets that Vitra began commissioning a few years back, which feature not only the company's own wares but those of emerging designers (that's an Oyyo rug directly above).
7. The most ubiquitous design star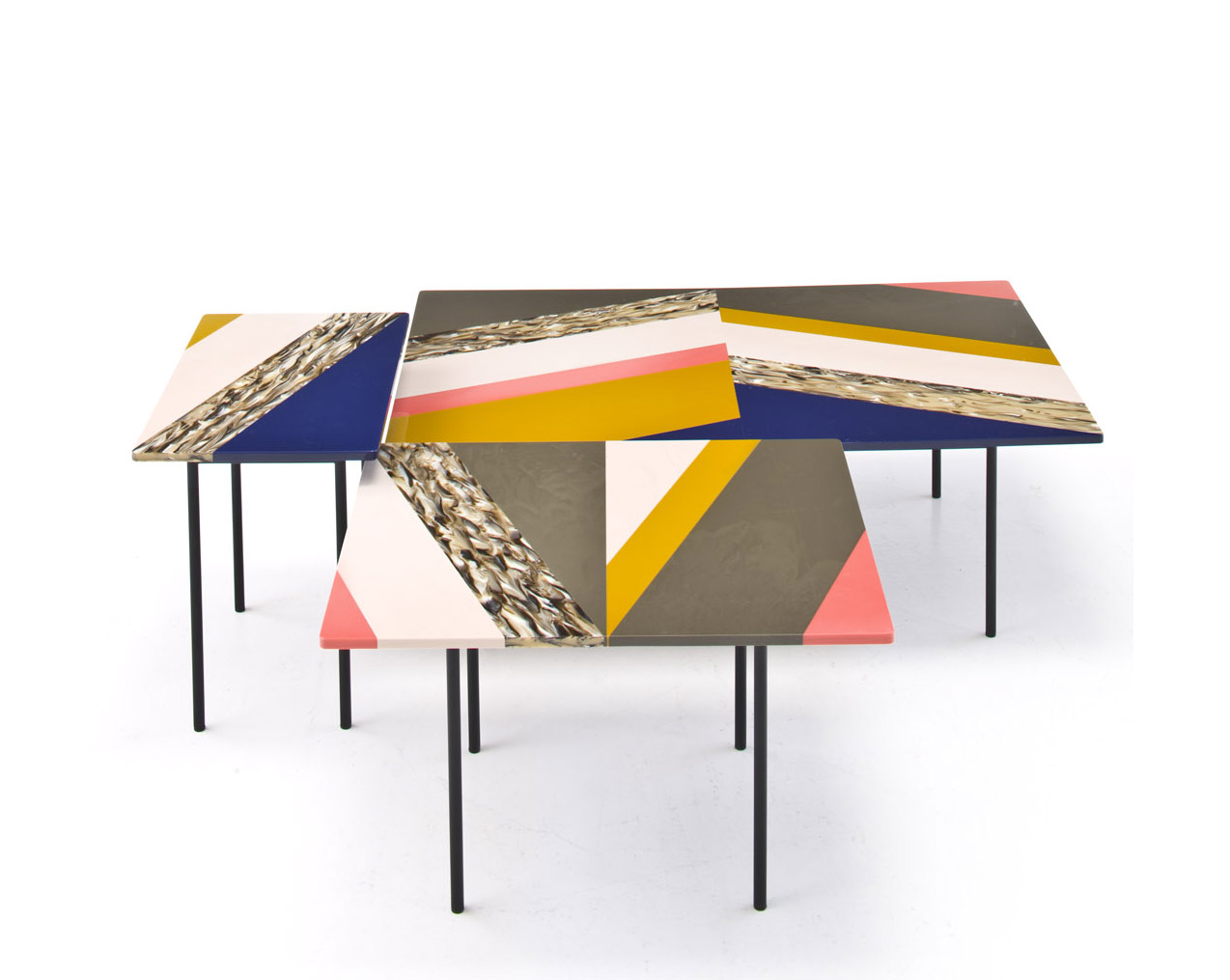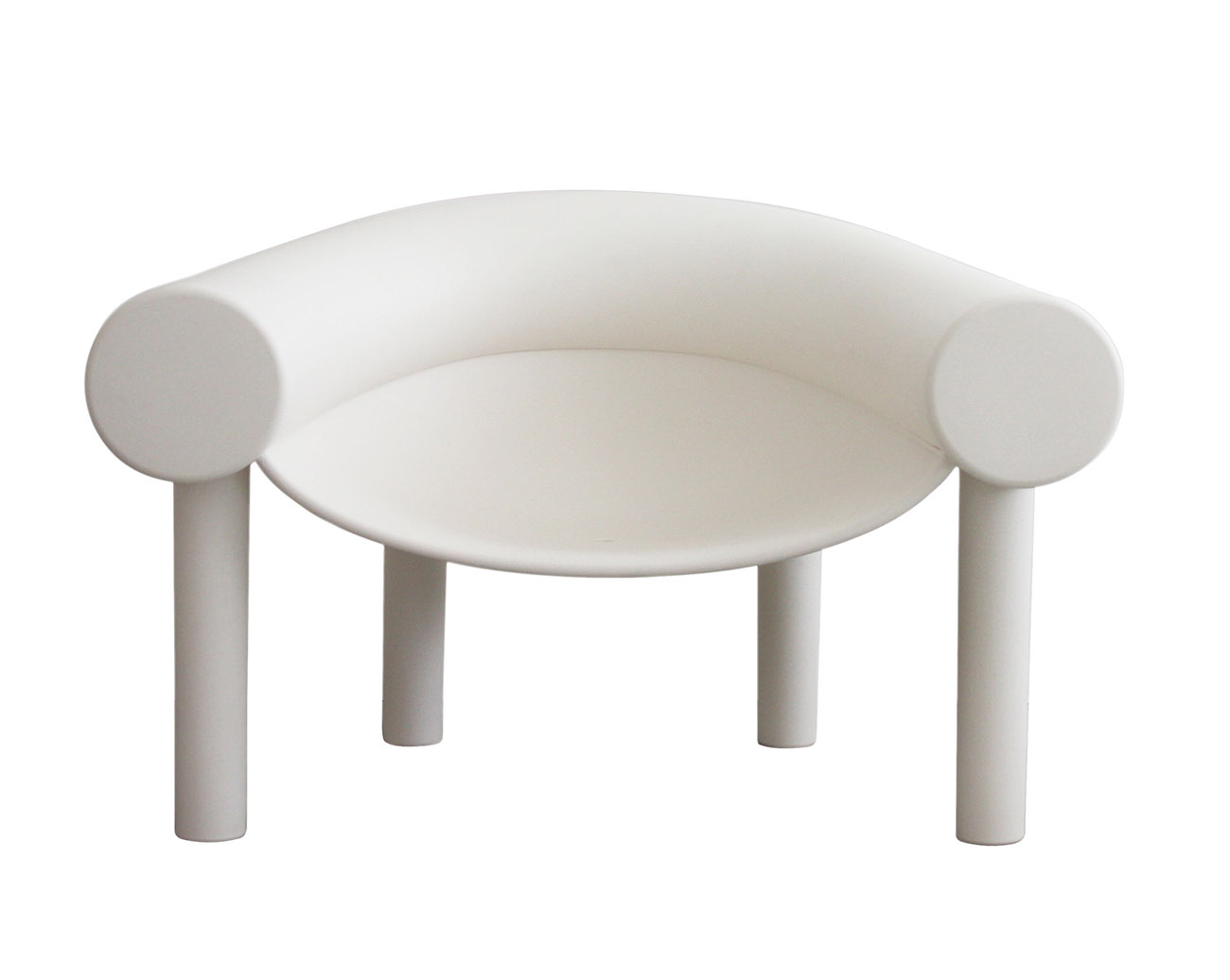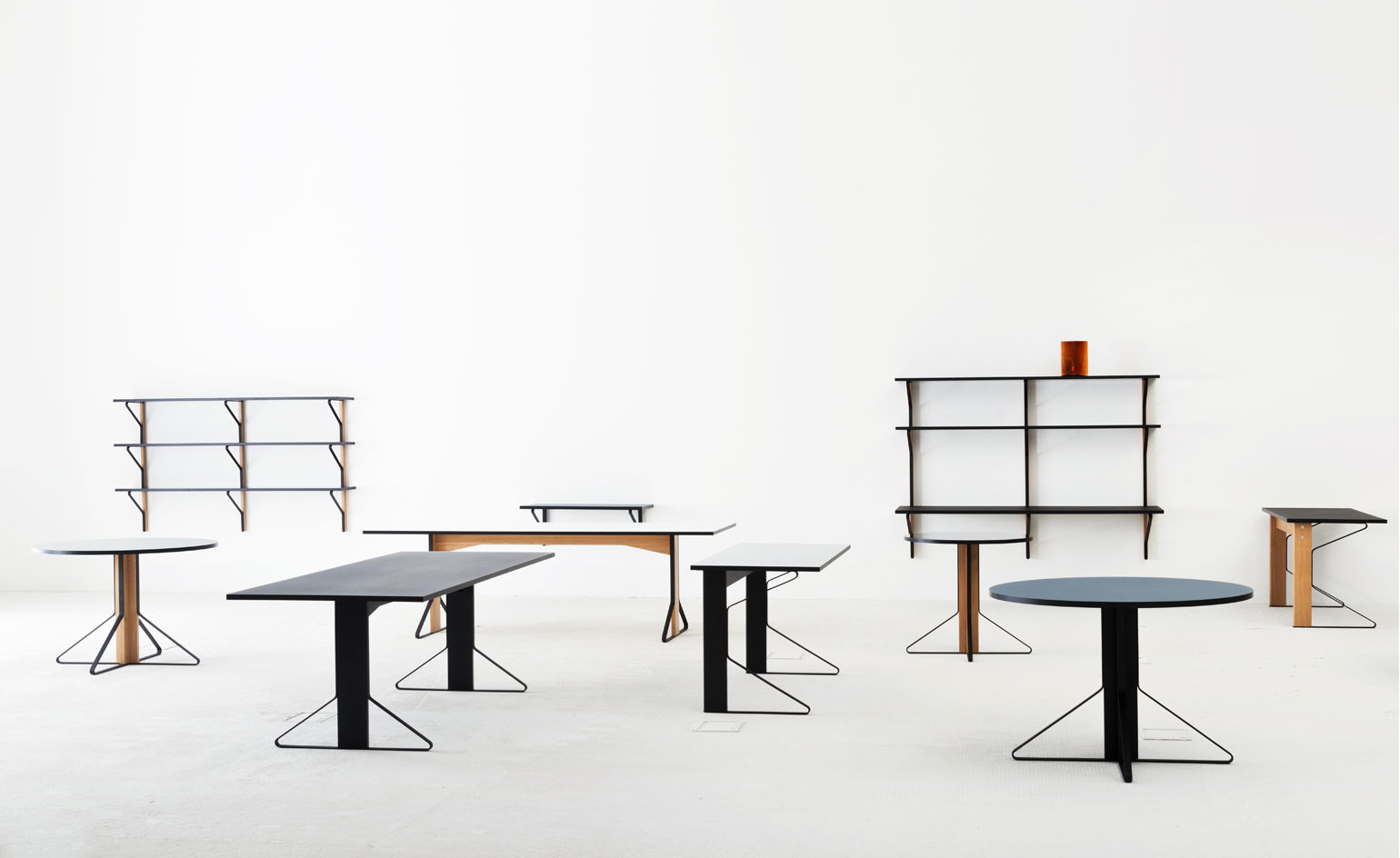 Sometimes it seems like every booth at the fair has a new launch by the design world's three most ubiquitous stars — Patricia Urquiola (Fishbone tables for Moroso, above top), Konstantin Grcic (Samson chair for Magis, above middle), and the Bouroullec brothers (Kaari series for Artek, above bottom). Who will be everywhere this year? Barber Osgerby? Martino Gamper? A dark horse nobody's expecting?
8. The best new collection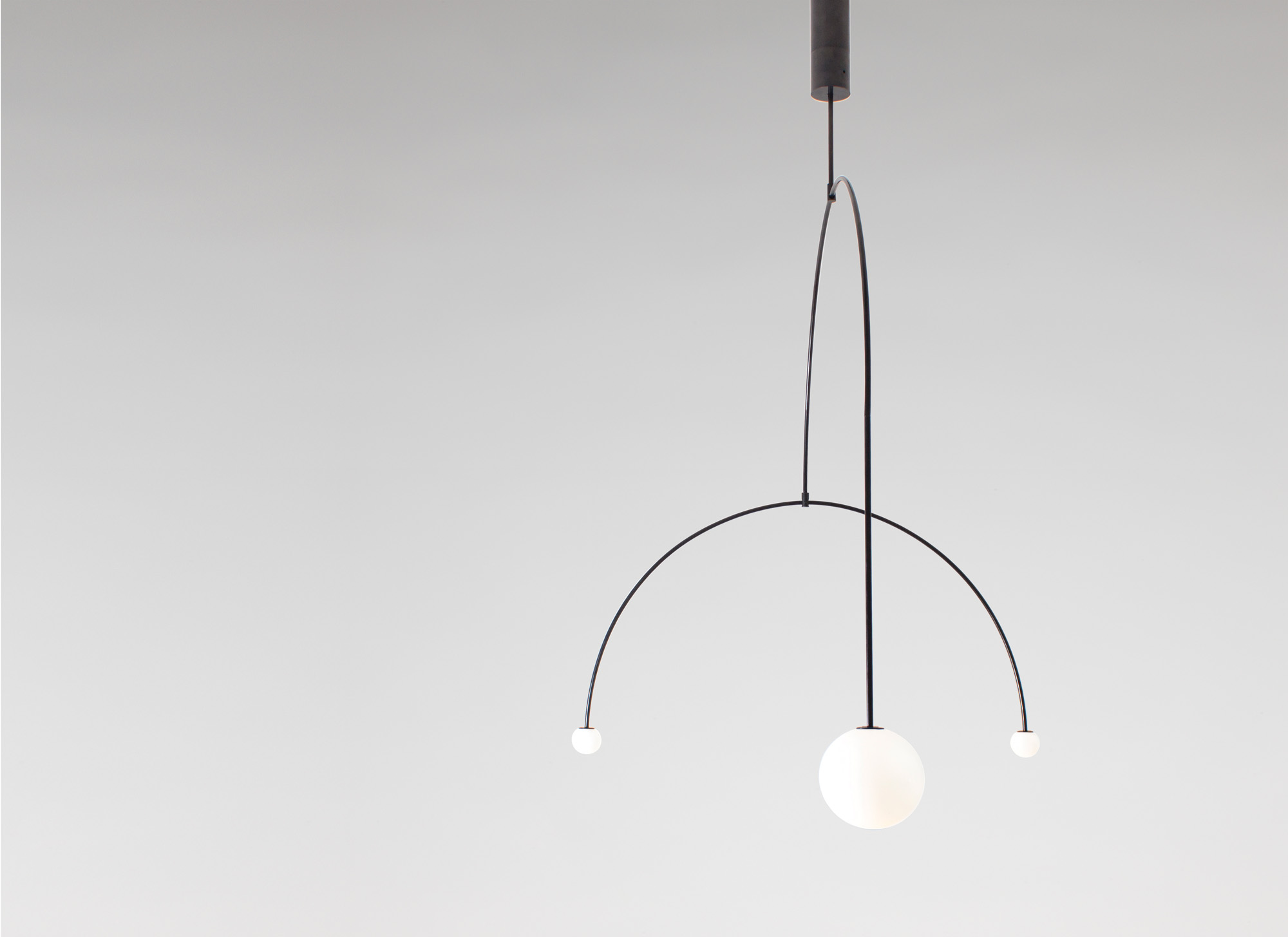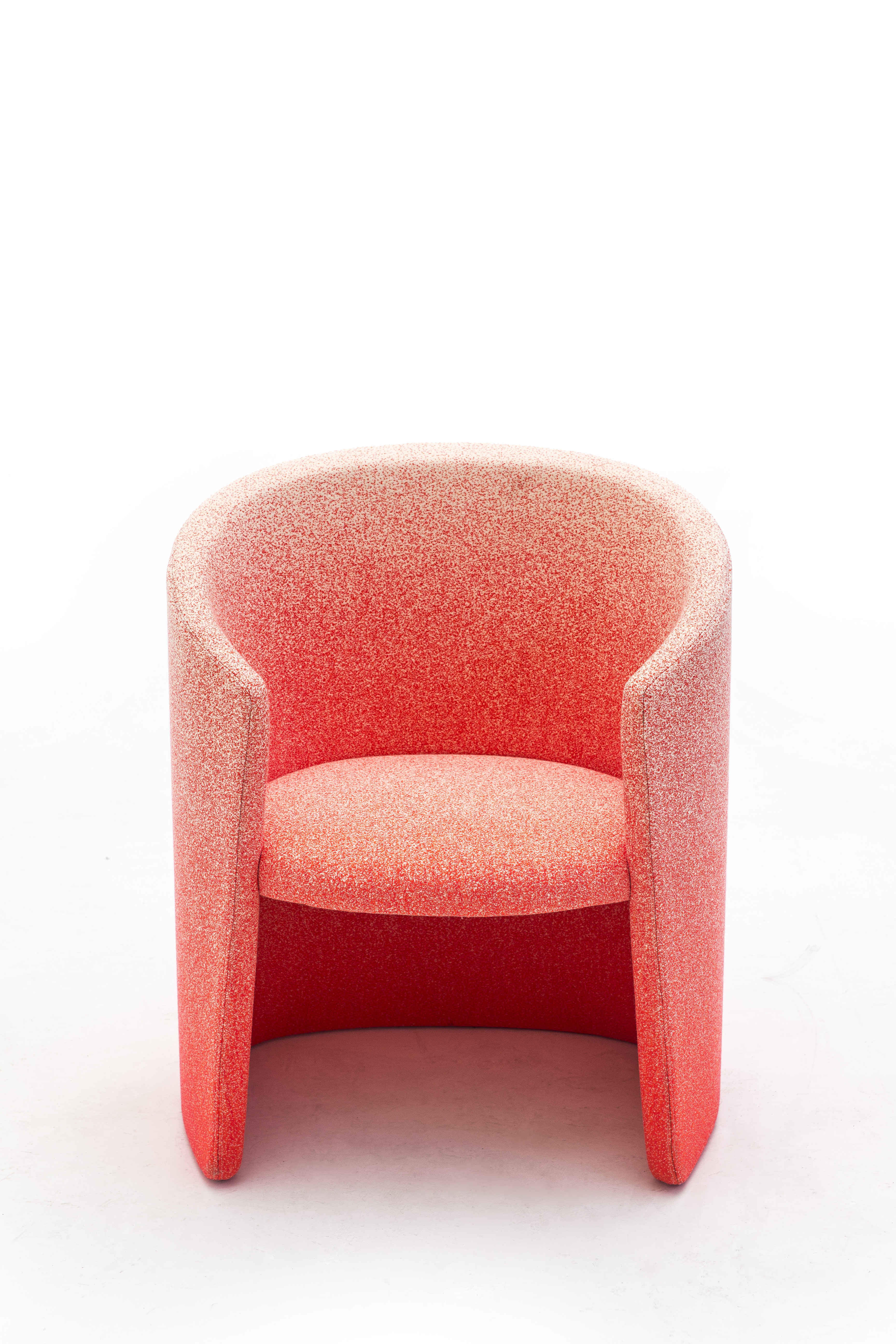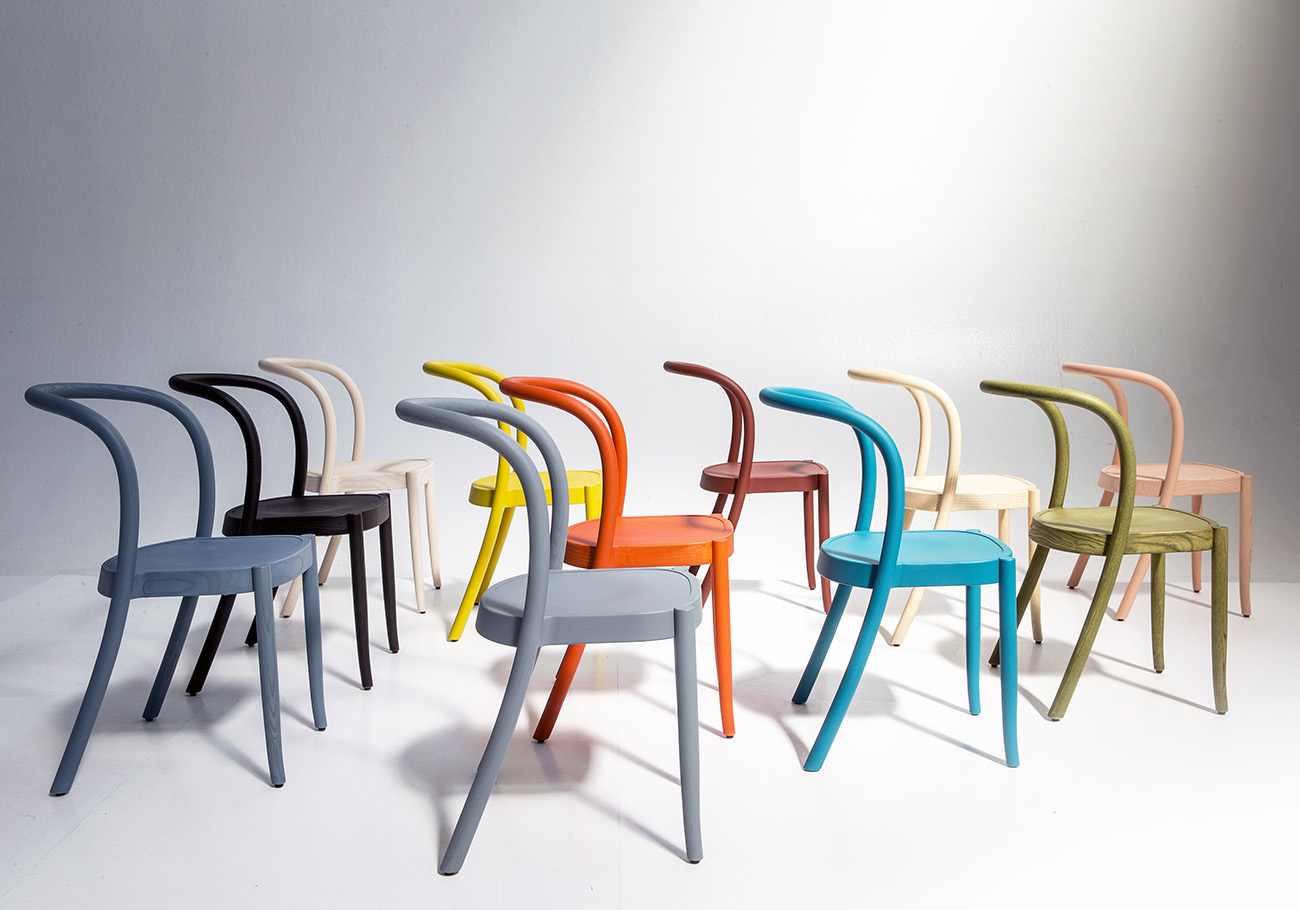 There are some booths where we find just one or two new pieces to file away for later, and there are some booths that absolutely kill it. Last year, two perennial favorites won our vote for best overall collection — Michael Anastassiades (top) with his delicate, patinated brass Mobile Chandeliers and Moroso (bottom), whose inclusions by Marc Thorpe (top), Martino Gamper (bottom), Sebastian Herkner, Patricia Urquiola, and more made for a colorful wonderland.
9. A room designed by Alessandro Mendini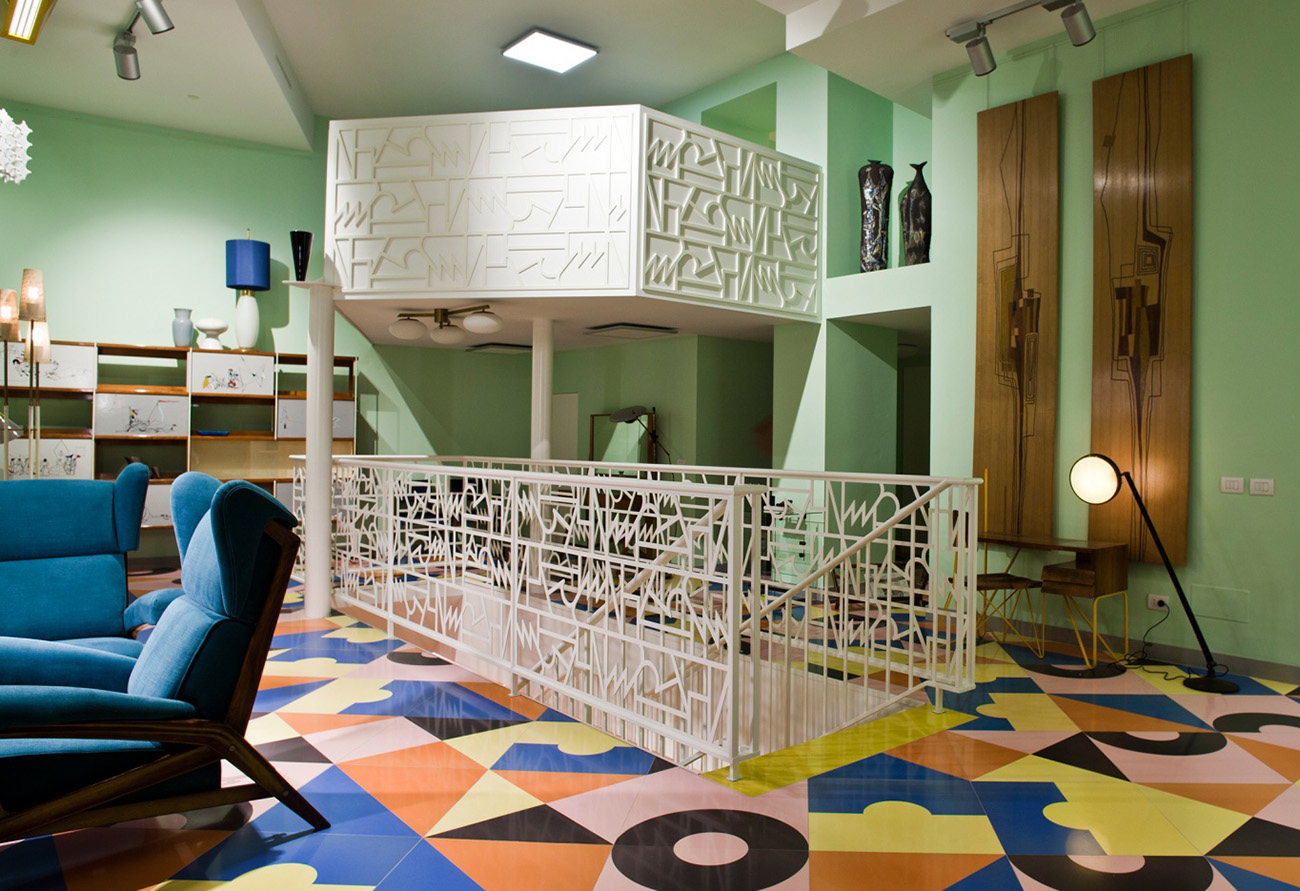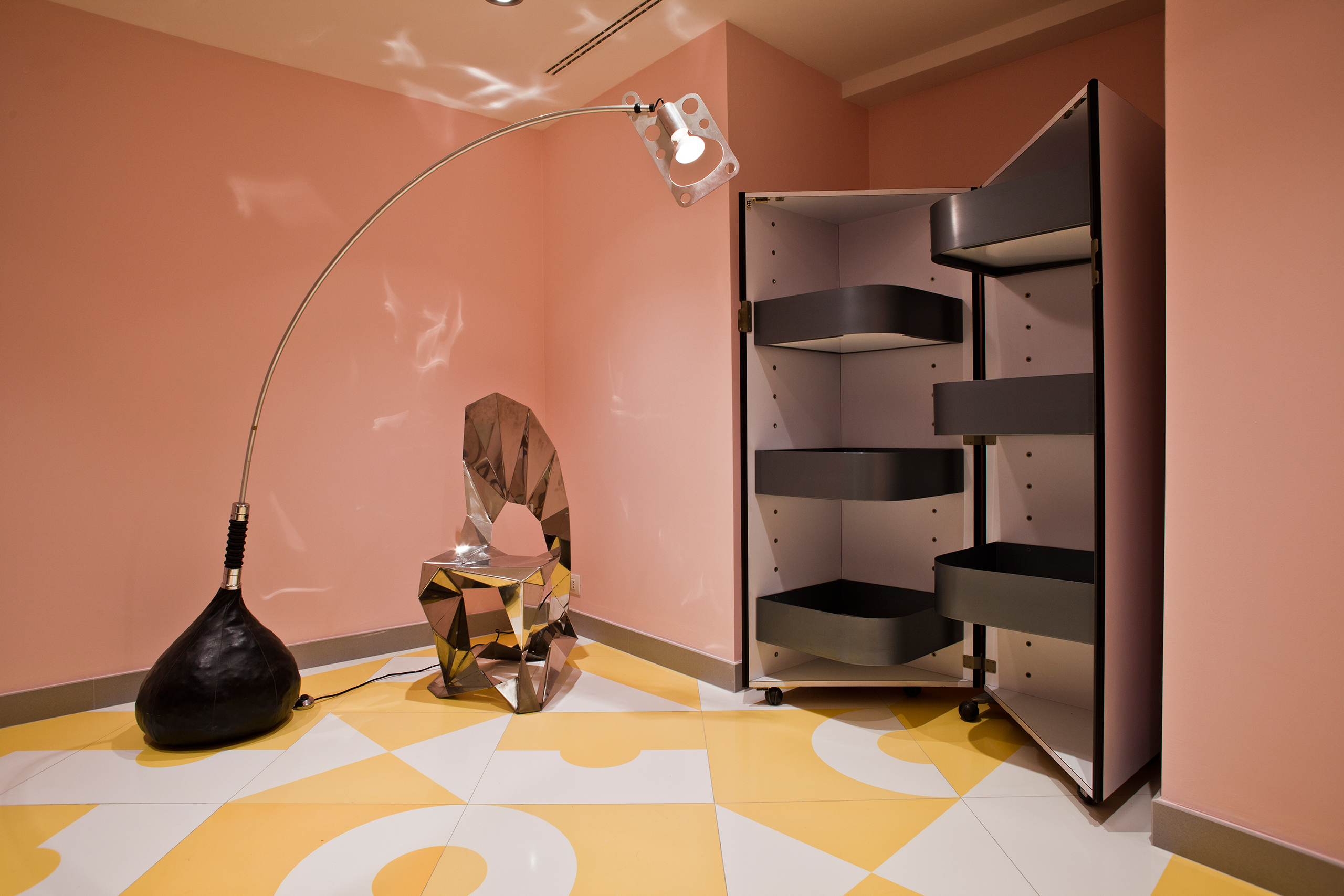 At the Triennale Museum, an exhibition called "Rooms: The New Domestic Landscape" will showcase 11 leading Italian designers working in interior architecture, each of whom will create a room inspired by philosophy and literature. The line-up includes Alessandro Mendini, one of our favorite designers ever; if his "room" looks anything like his recent design for Milan's Fragile Gallery, above, we can't wait to see it.
10. What our most stylish friends will be wearing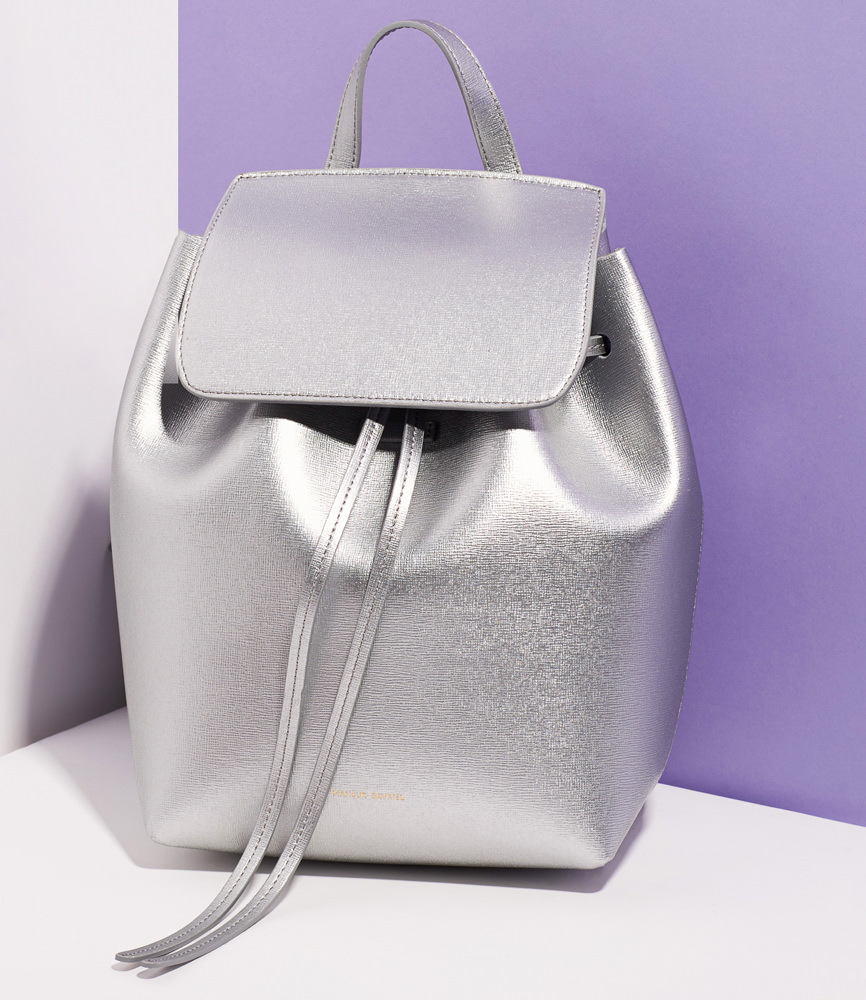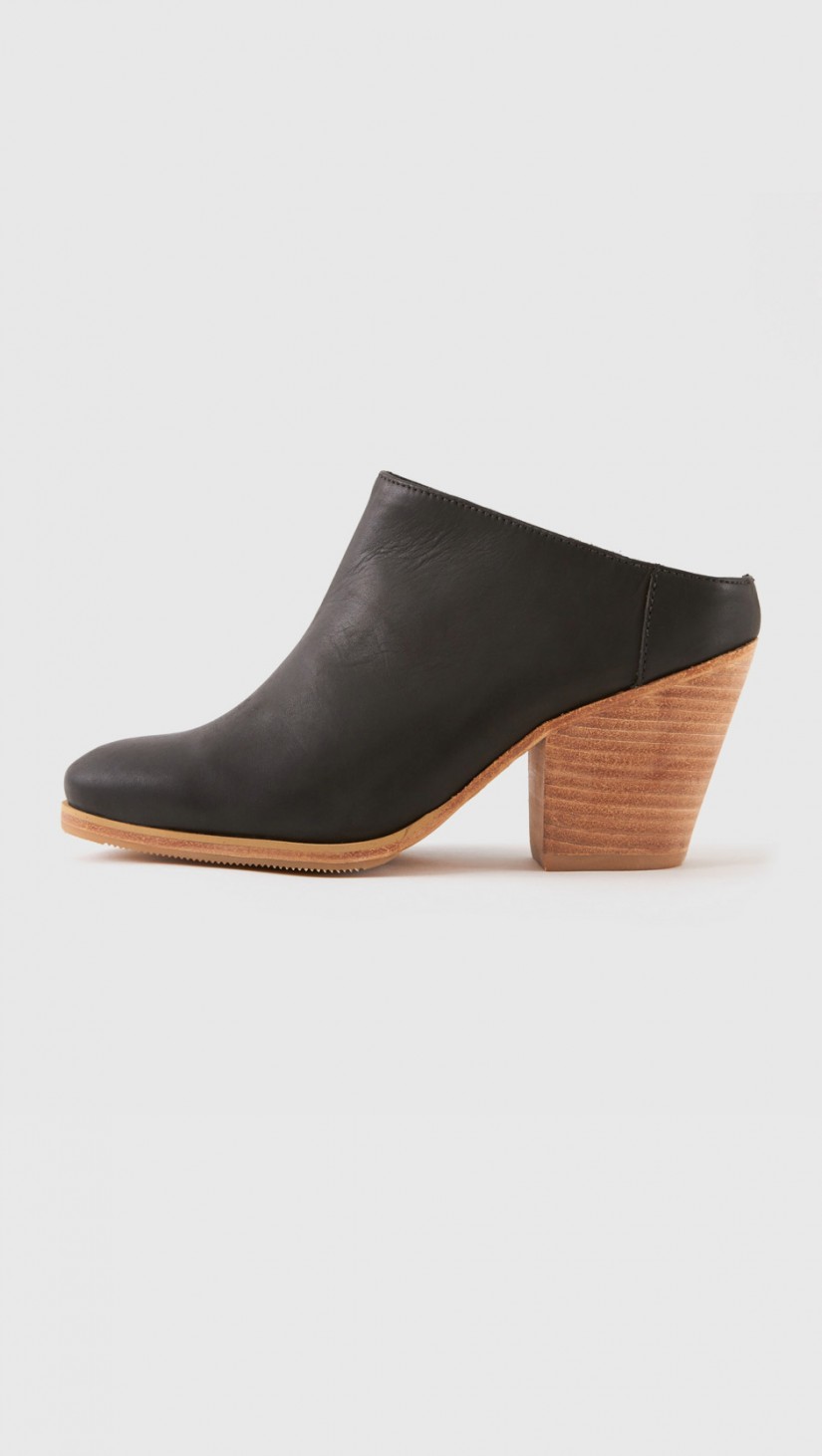 Um, have we mentioned that the fairgrounds cover 2.5 million square feet? The exhibition hall is a mile long, from end to end — and that doesn't even count wandering back and forth through the aisles. (Last year, our iPhones clocked us at six miles on the day we visited.) And even in the days of USBs and download links, you tend to pick up a ton of promotional material. You can deal with this conundrum one of two ways: You can wear your running shoes and tote around a giant wheelie suitcase, or you can find the cutest backpack and fashion sneaker combo you can lay your hands on. (Though a friend swears by these Rachel Comey mules.) See you at the fair!
This post is sponsored by the Salone del Mobile. Like everything at Sight Unseen, our partner content is carefully curated to make sure it's of the utmost relevance to our readers.