06.27.18
In Her Debut Collection, Sarah Ellison Channels the '70s Through a Distinctly Australian Lens
Working at a design magazine is a surefire way to ensure that your inbox is always full of inspiration (we should know!). But for some, that never-ending inspiration leaves them with a nagging question: "Could I actually do that myself?" After seven years as style editor of Real Living — one of Australia's most popular interior design magazines — Sarah Ellison did just that. Armed with years of research, her first collection of furniture debuted late last year, inspired by the playful proportions of '70s. In her pieces, these references are reinterpreted through a distinctly Australian lens, with colors and textures from the coastline captured through material choices such as travertine, mirrored glass, ceramic, and linen. We recently spoke to Ellison about how she avoids Australian design clichés as well as what inspired her furniture collection and her brand-new collection of cement tiles, which we're debuting exclusively on Sight Unseen today.
PHOTOS BY DAVE WHEELER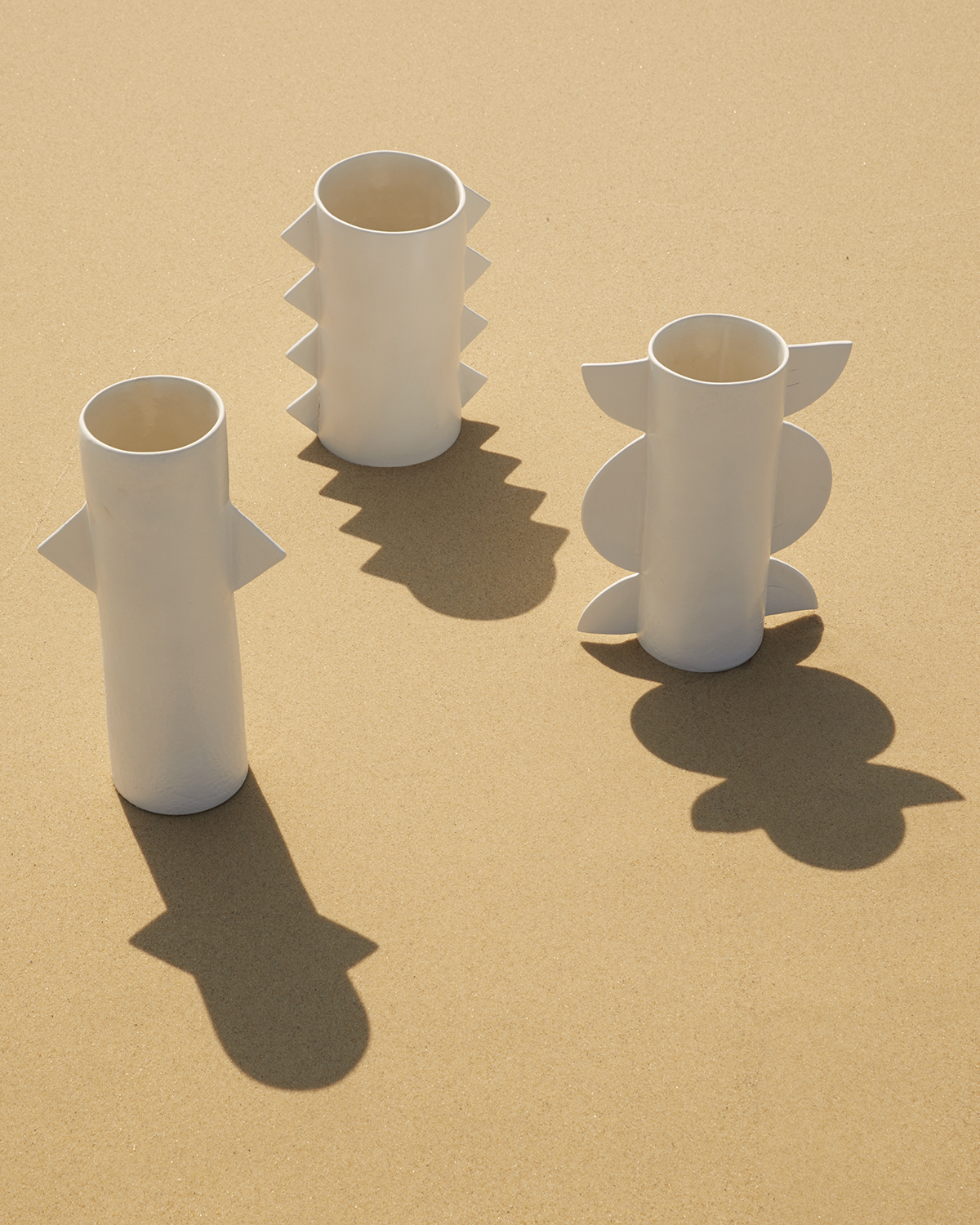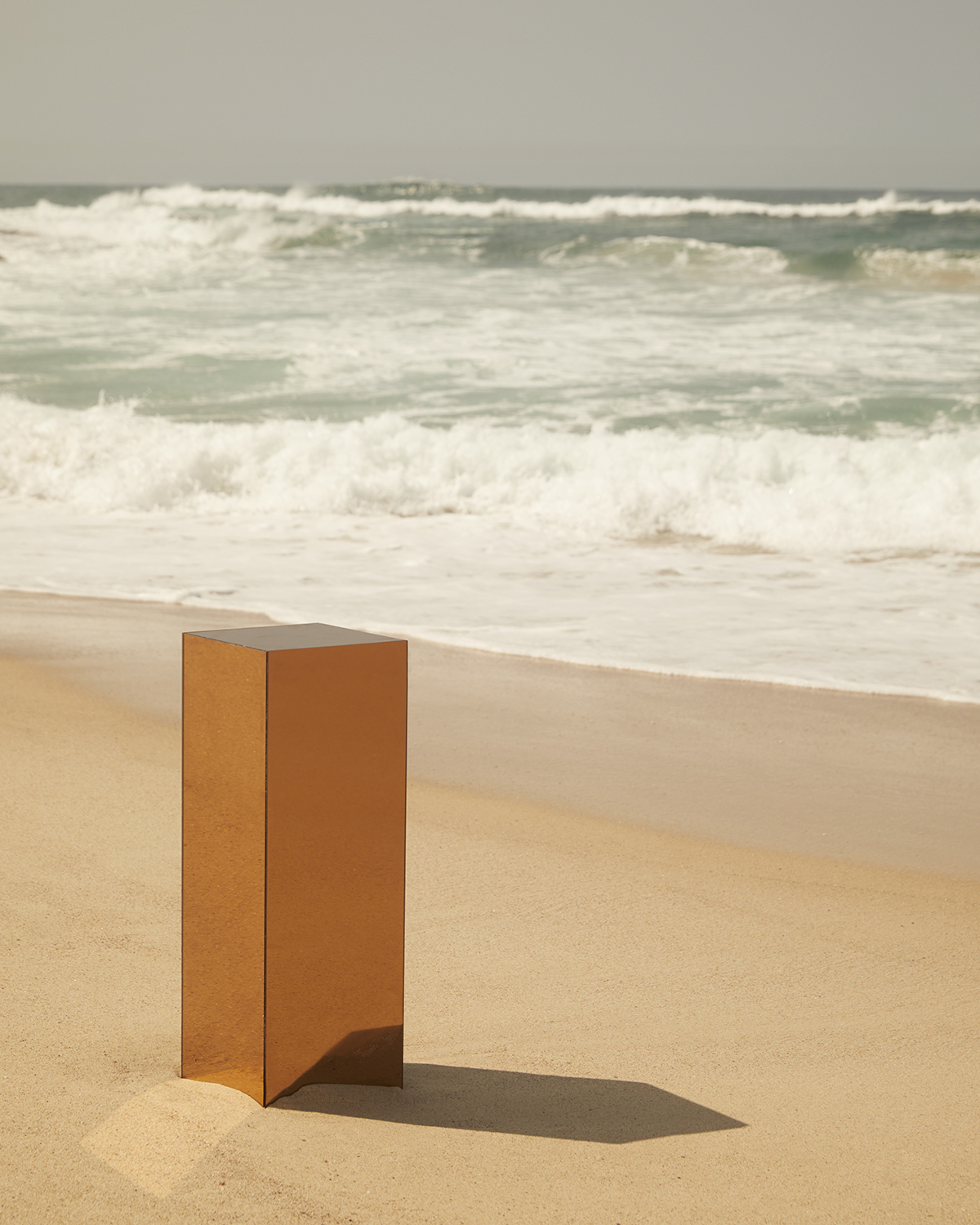 Tell us a little bit about what prompted you to launch your own collection.
I've always been creative, ever since I was a kid. In my early twenties, I wanted to be a fashion designer; I went to fashion college and I had a little label for a couple of years. I soon discovered how hard the fashion industry was and I felt like it didn't suit my personality, and I made the decision to let go of fashion and segue into interior direction. I assisted some of the better stylists in Sydney for a few years, and I was offered a job at the popular Australian interiors magazine Real Living eight years ago. I feel like my career started there; I felt like it where is where I wanted to be.
I was really lucky. I had a great team and a creative editor who pushed me. But I've always had that yearning in me to have something of my own. As much as I loved writing for magazines, I knew one day I was going to do my own thing.
As a stylist, I found there was a gap in the market for well-designed but affordable furniture in Australia. I partnered with an Australian retailer to produce a collection of pieces that resonated with Australian, coastal-city living. I wanted to show people a new and contemporary way of approaching a laid-back coastal look, as it's often such a clichéd style. We struggle a bit in Australia when we look overseas to international trends. We need to take those ideas and do them in an Australian way. It comes down to certain things such as the color palette and the coastal vibe and the tones of the wood. My brain clicked and I was like, "This is the direction I want to take." I took all these influences and I thought about I how I could make them mine, how can I make them Australian.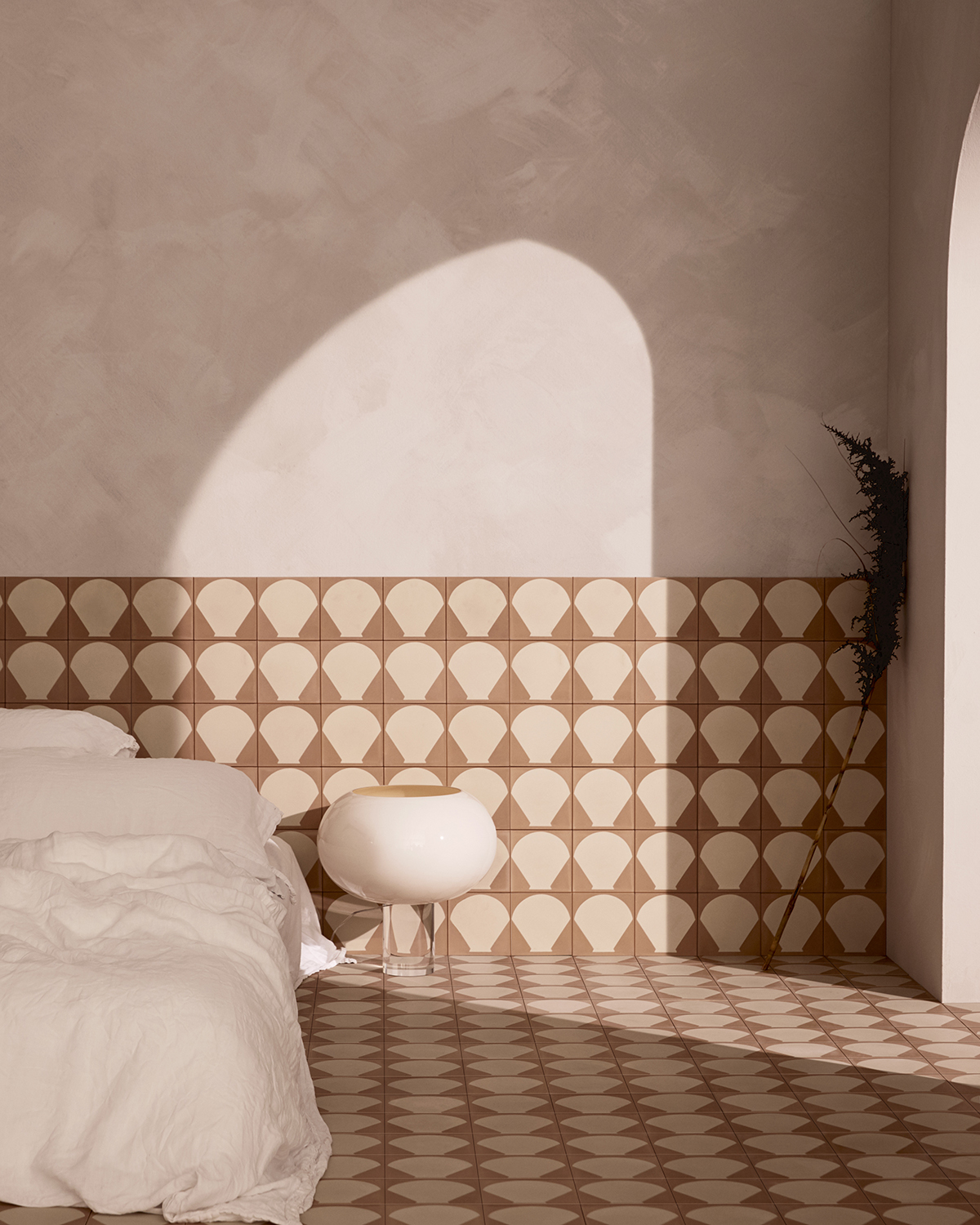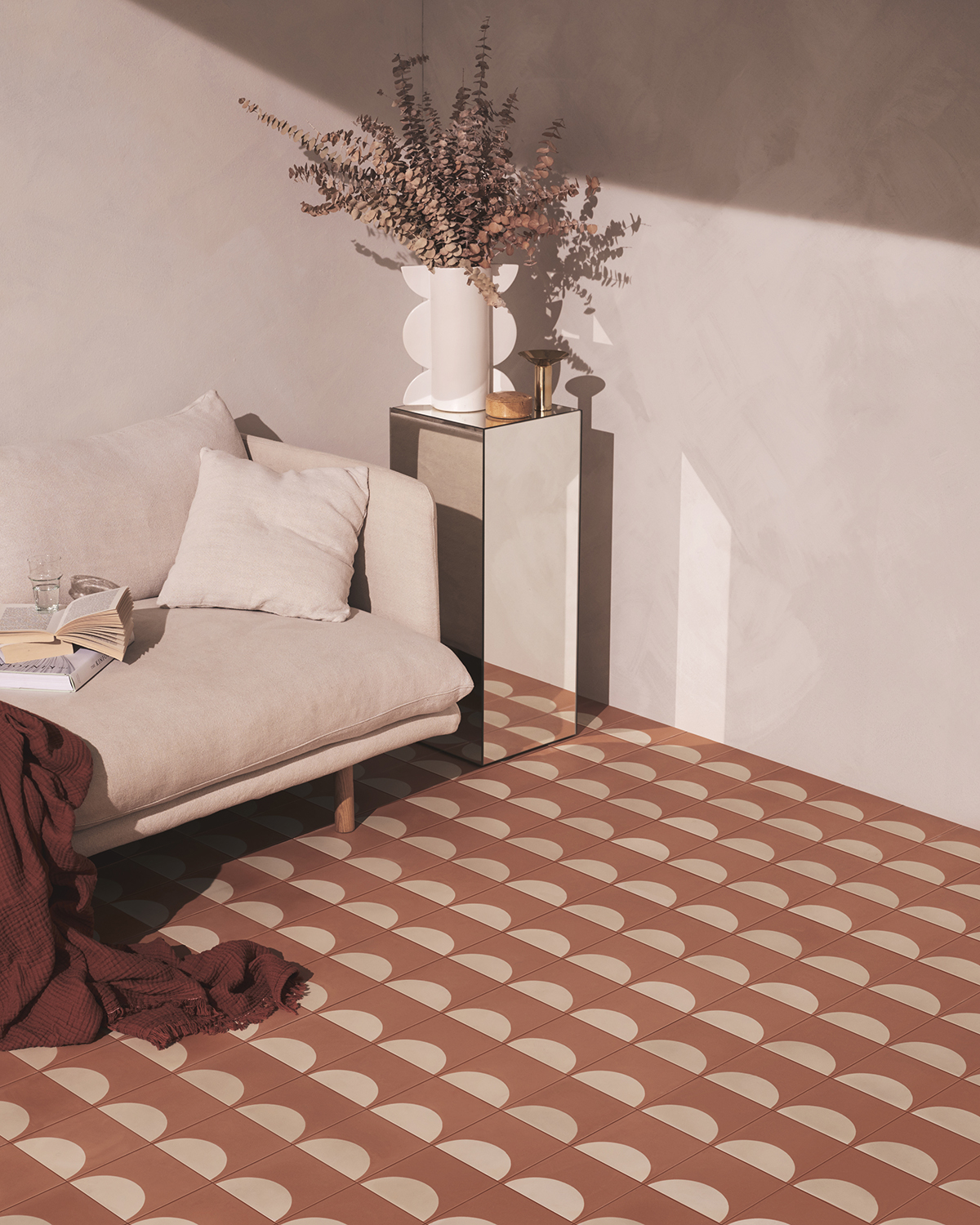 Describe your next project and how you're currently making it.
For my latest project, I've designed a collection of cement tiles. Most people will probably use them in bathrooms and kitchens but I love the idea of tiles coming back into fashion in other rooms — particularly in the warmer areas of Australia. I really love the idea of the Mediterranean, where you can find incredible ornate tiles in bedrooms and living areas. In Australia, we always think of them as being a bathroom or kitchen surface, but they really can be used in the warmer climates here. I'm living in Byron Bay now and a lot of the houses here are tiled and people use really unattractive tiles — large, plain, and white.
In my collection, the motifs on the tiles are all reminiscent of different periods in art and design. In this collection, there are six designs, all of which can be ordered in custom colors. They're made from cement so although the colors are quite bright they come out really powdery and in a matte finish. As a stylist I draw from all of my favorite periods, genres, and styles to create an aesthetic that is specific to me (and hope that people like it!). My style can be a jumble of things I love and I hope that translates into something unique. I guess that's the mind of a stylist as well. I can be influenced in lots of different ways from different artists in different countries.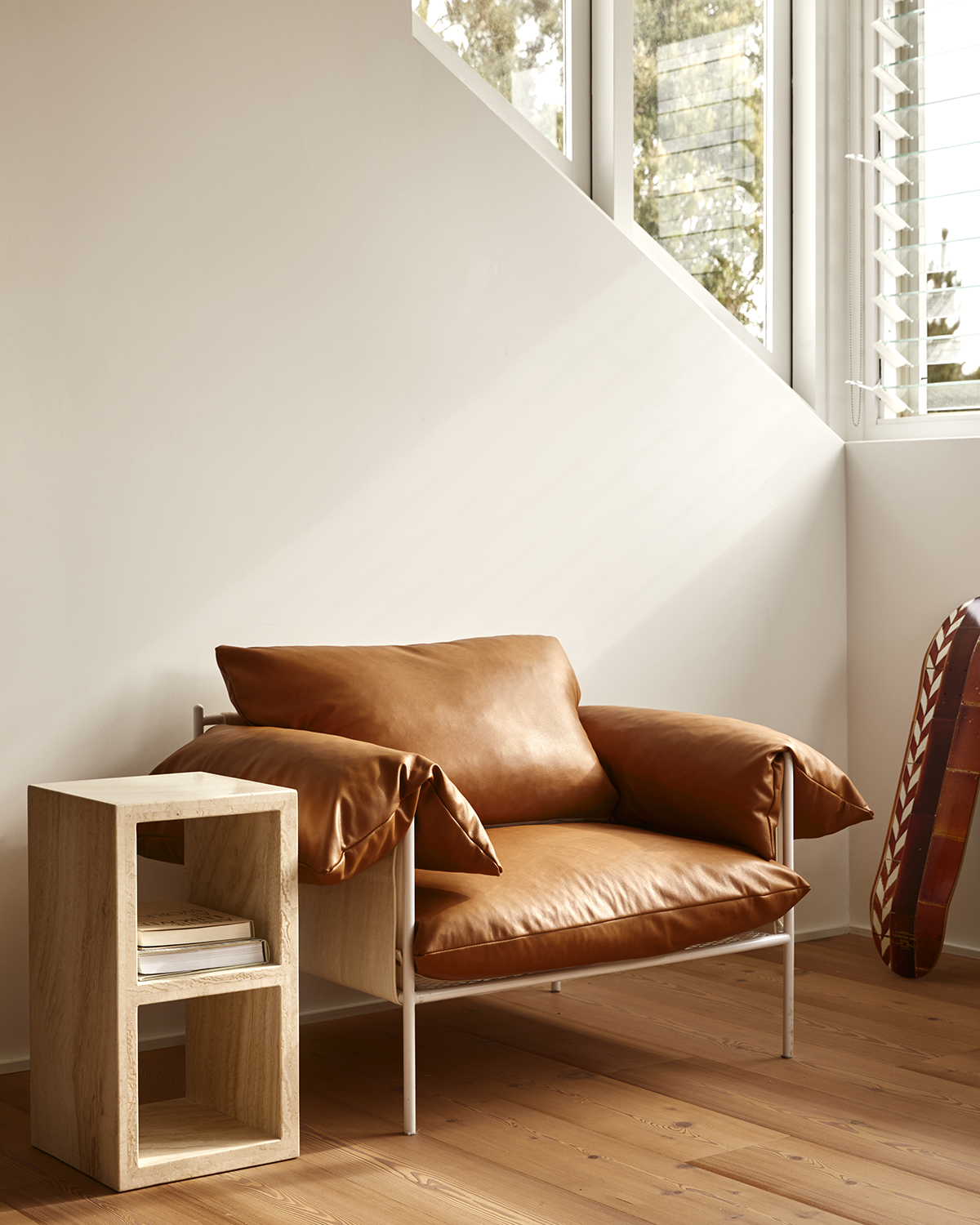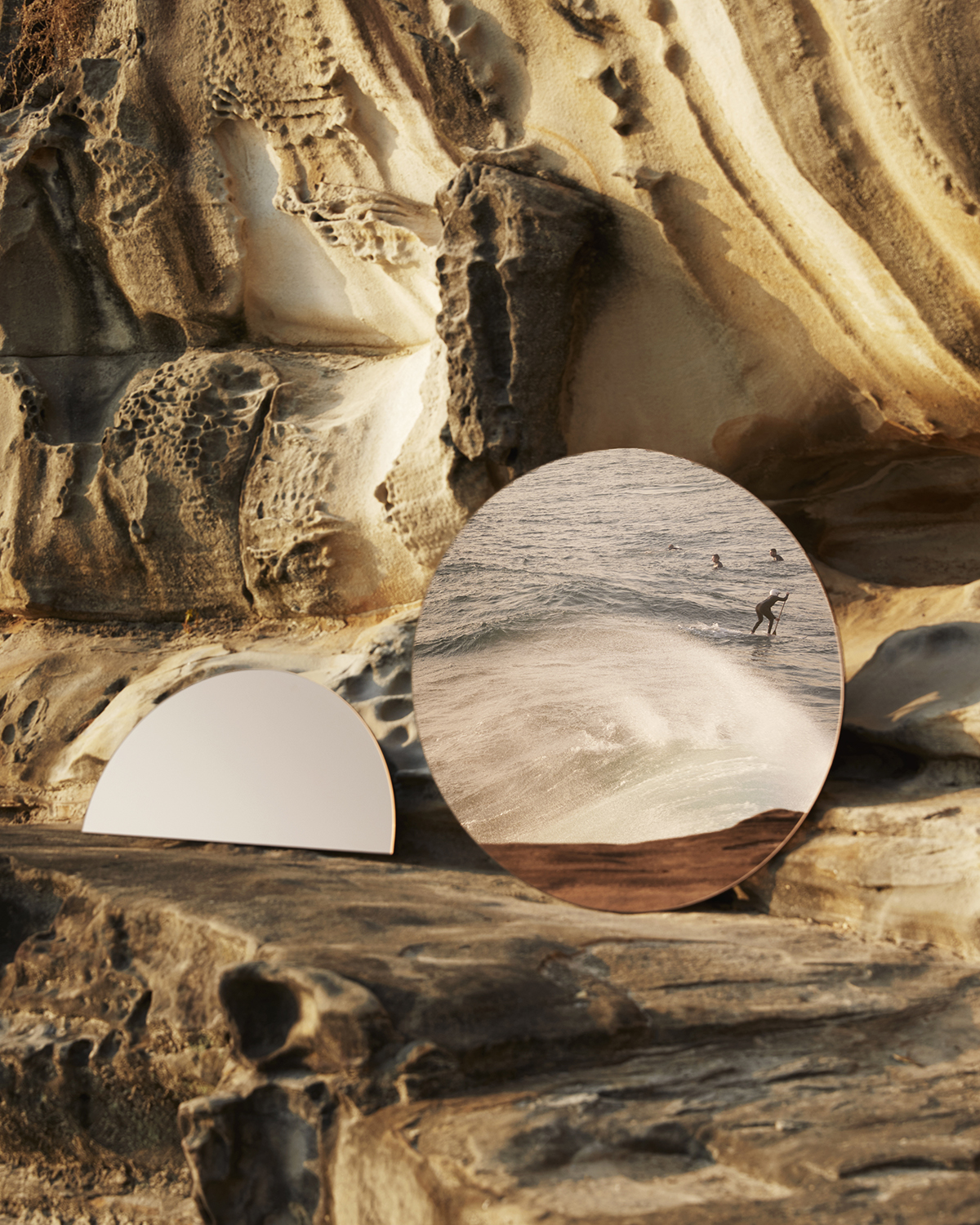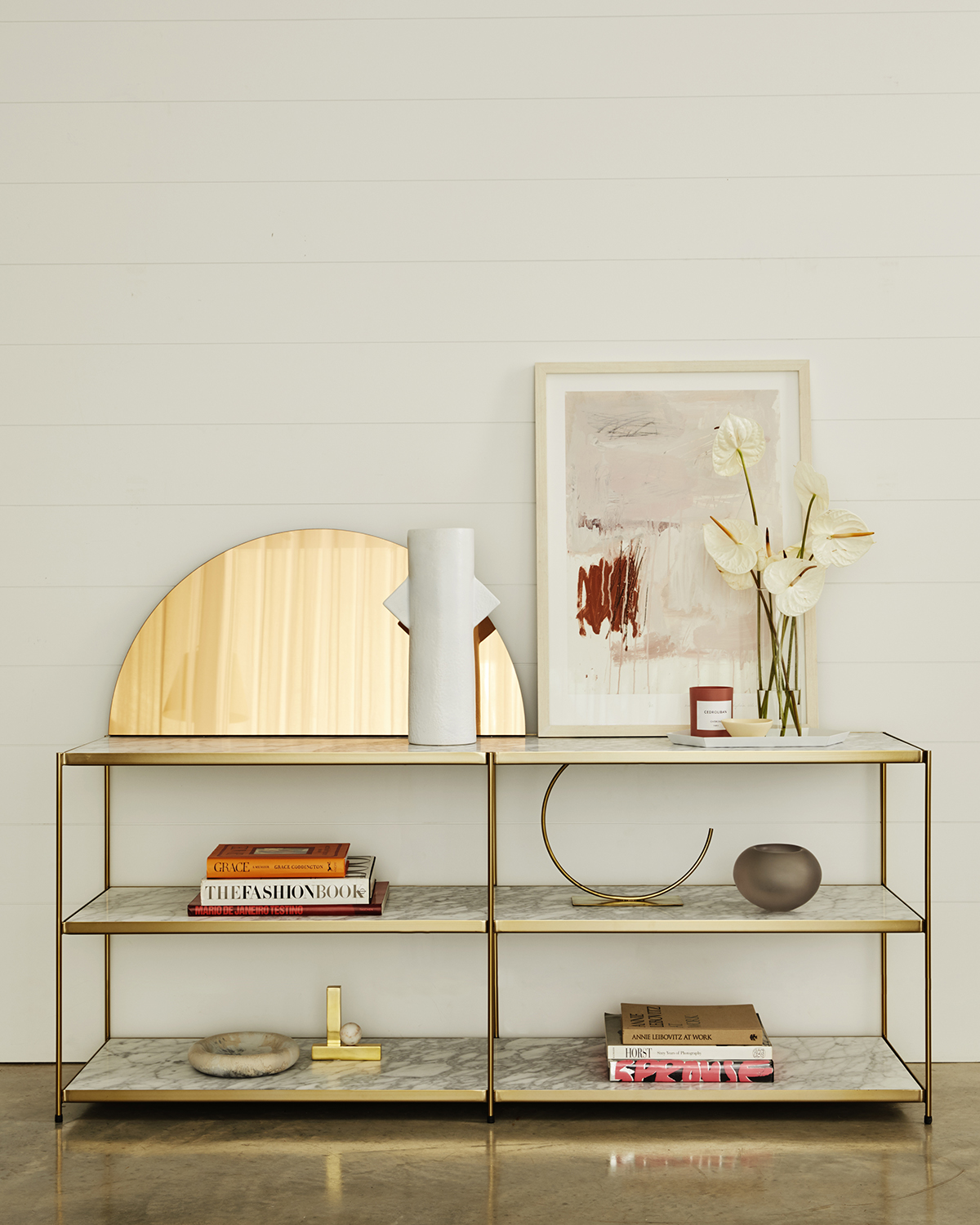 Tell us one thing that's been inspiring you lately and why.
I'm incredibly inspired by the varying materiality in design at present. All of the beautiful stones and marbles, glass and resin. It's the thing that excites me most when I find something new — I'm really curious about what things are made of. As a stylist, I'm pretty much constantly in front of a barrage of interior inspiration, as I'm putting together mood boards for clients and things like that. It's an extension of the things that I love. It's also about what's around me and what sort of colors and materials I can find in Australia.
I'm a Pinterest user and I have to admit, I have hundreds and hundreds of Pinterest boards. The thing is, sometimes you can spend so much time looking at them that you lose your innate sense of creativity.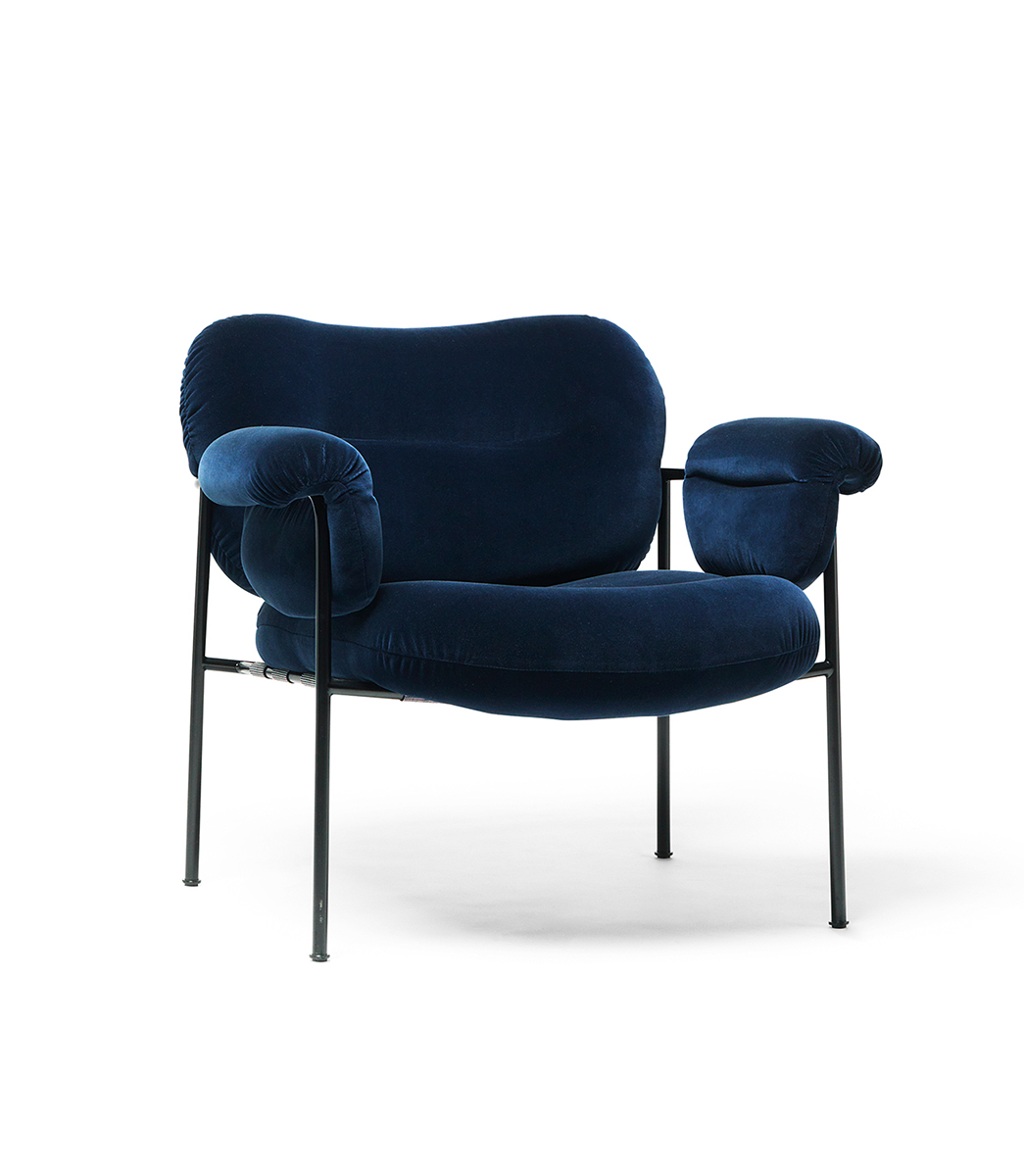 What's your favorite piece of design from the last 10 years and why?
The Bollo Chair by Fogia (above). I love the slightly '70s quality to the squishy upholstery. I love the contrast of the elegant slim legs and the chunky round shapes of the upholstery. I'm often attracted to designs where there are two contrasting elements and I try to design pieces with this juxtaposition. My designs always come in two parts, with a masculine and feminine. I like shiny things next to rough things and squishy things next to soft things. I think that's why I'm drawn to this chair, because of the lovely squishy form on elegant thin legs. This chair is also incredibly comfortable, a triumph of design — if only I could afford one!