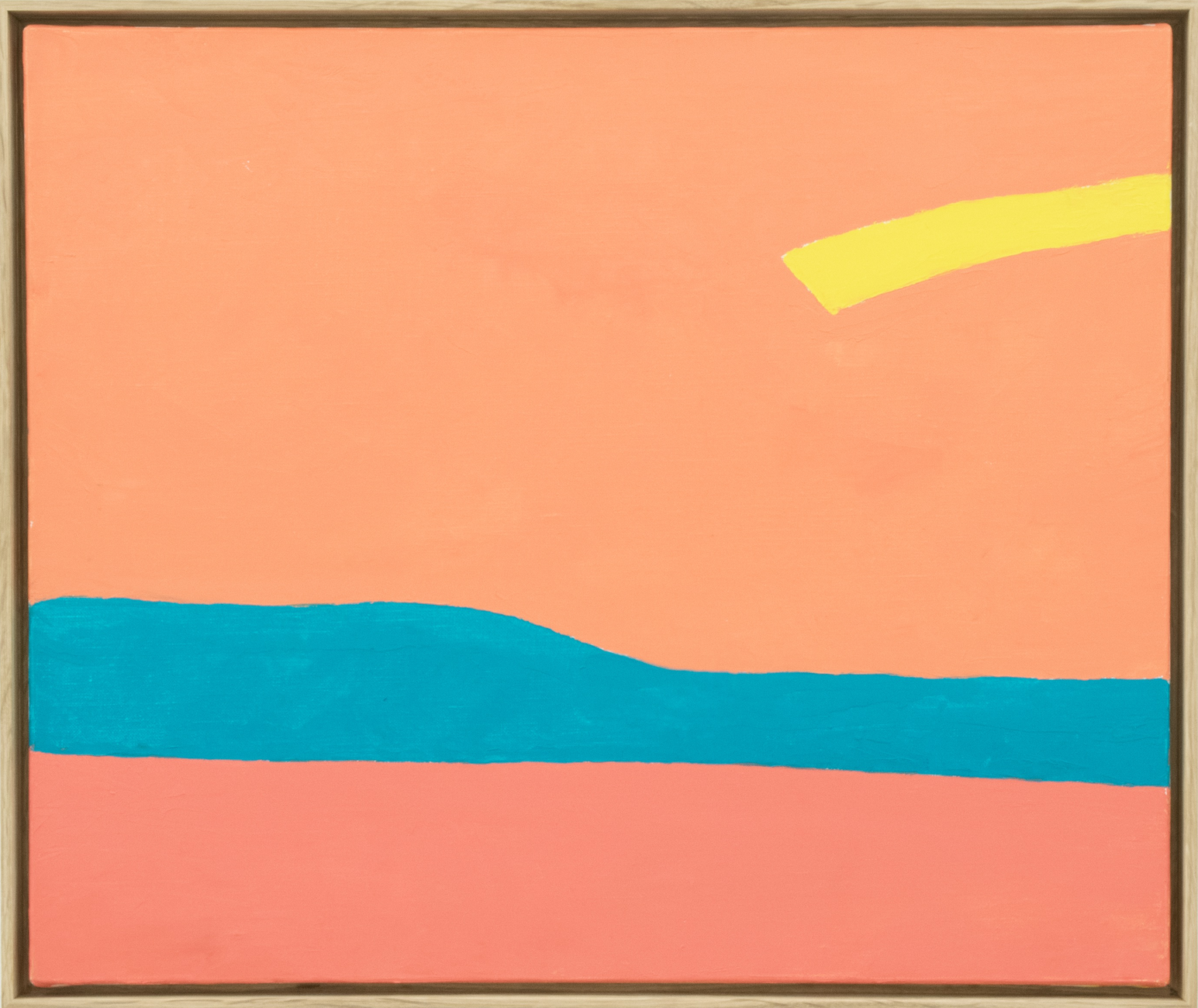 A weekly Saturday recap to share with you our favorite links, discoveries, exhibitions, and more from the past seven days. This week: a new view on Guillermo Santoma's now iconic interior, a more affordable Cold Picnic rug, a solo show for Etel Adnan (above), and a group of American and Norwegian designer getting their due at a major American retailer.
Links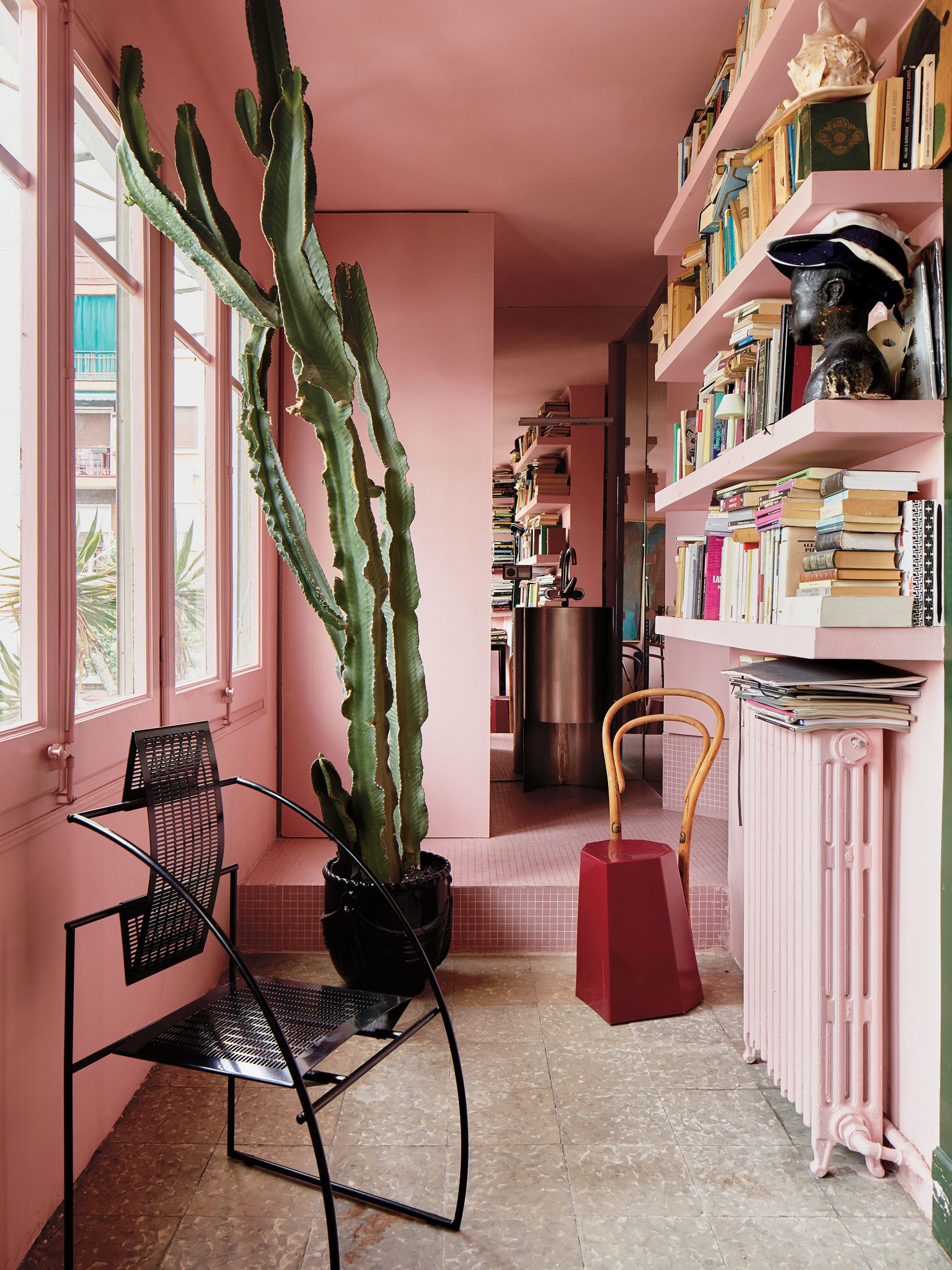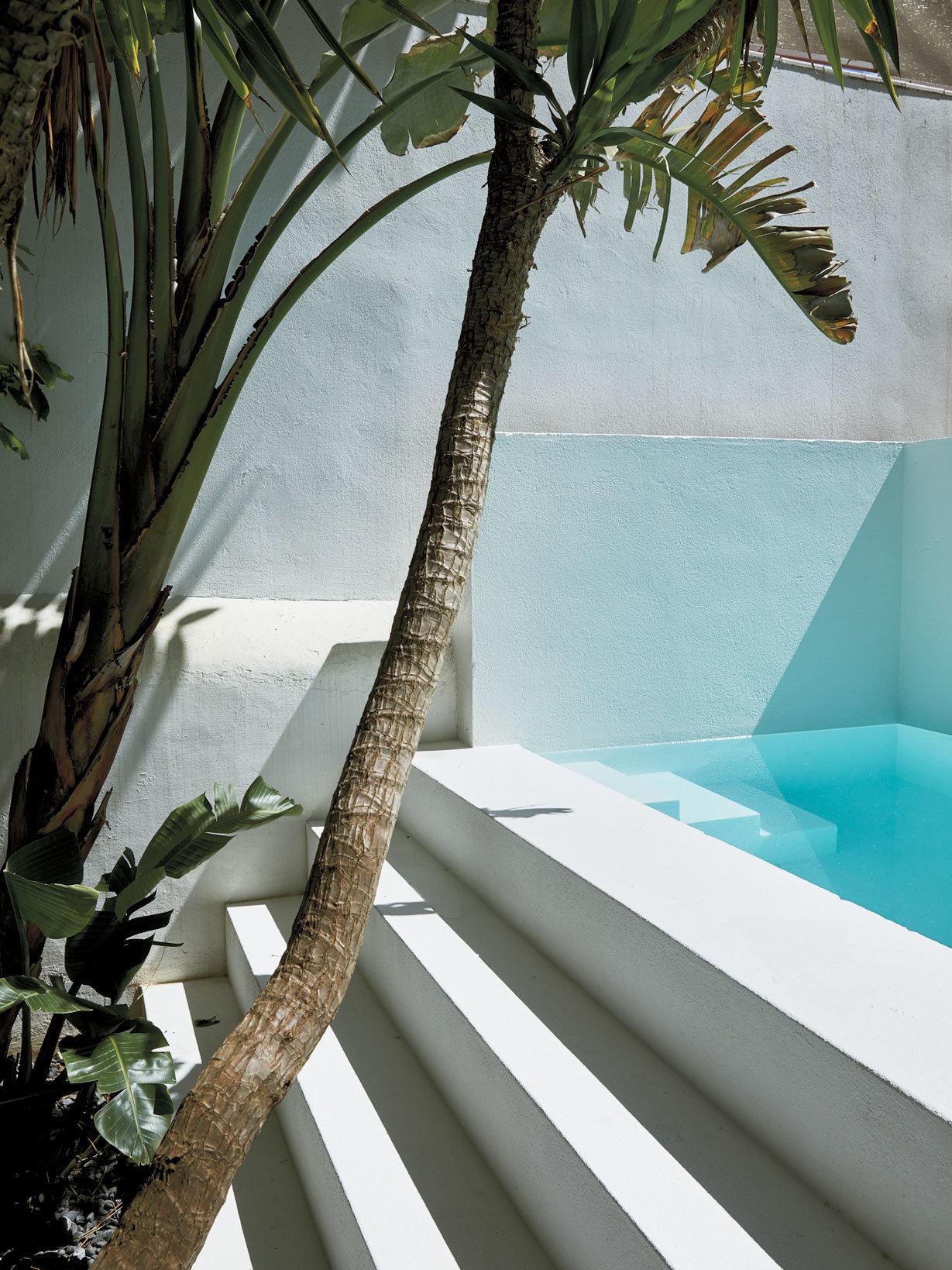 Man, is Guillermo Santoma's Casa Horta the editorial gift that keeps on giving — first featured in Apartamento, we helped make its brilliant color-blocking go viral on Pinterest, then published it again with furniture after it appeared in Icon Magazine. This week, T Magazine picked up the thread, thoroughly deconstructing the house's construction and evolution — and giving the world (and internet) this epic image of the Spanish architect's pool.
Exhibitions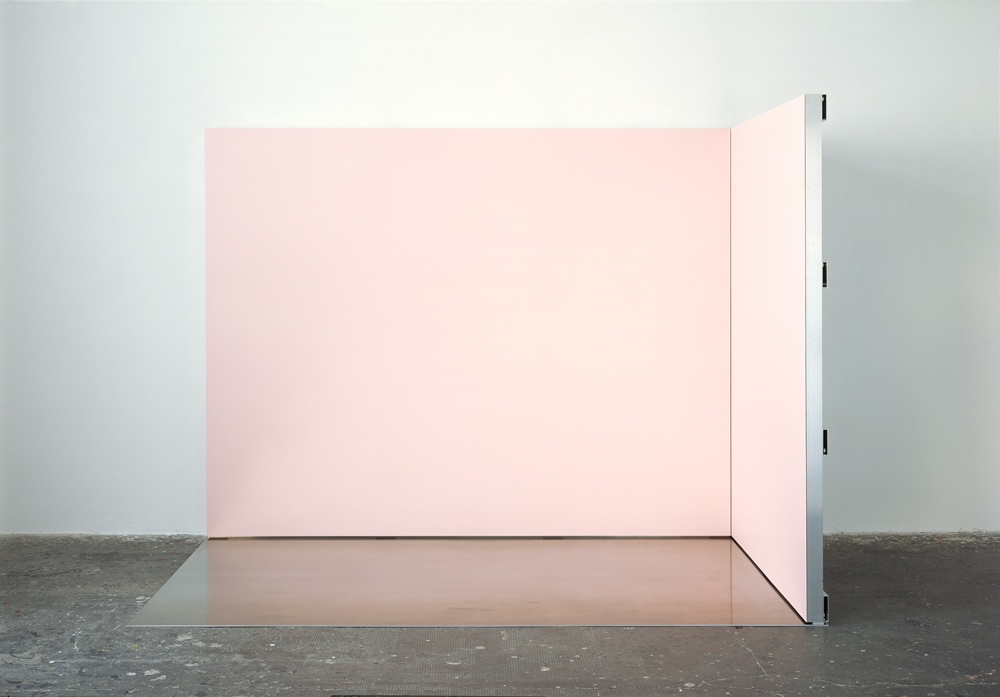 Um, is it possible artist Imi Knoebel was the progenitor of millennial pink? (Okay, no, according to the Official Timeline, but still). This work, an open, pastel-pink corner, debuted in 2013 and is on view this summer as part of a group show called Memory Palace at White Cube in London.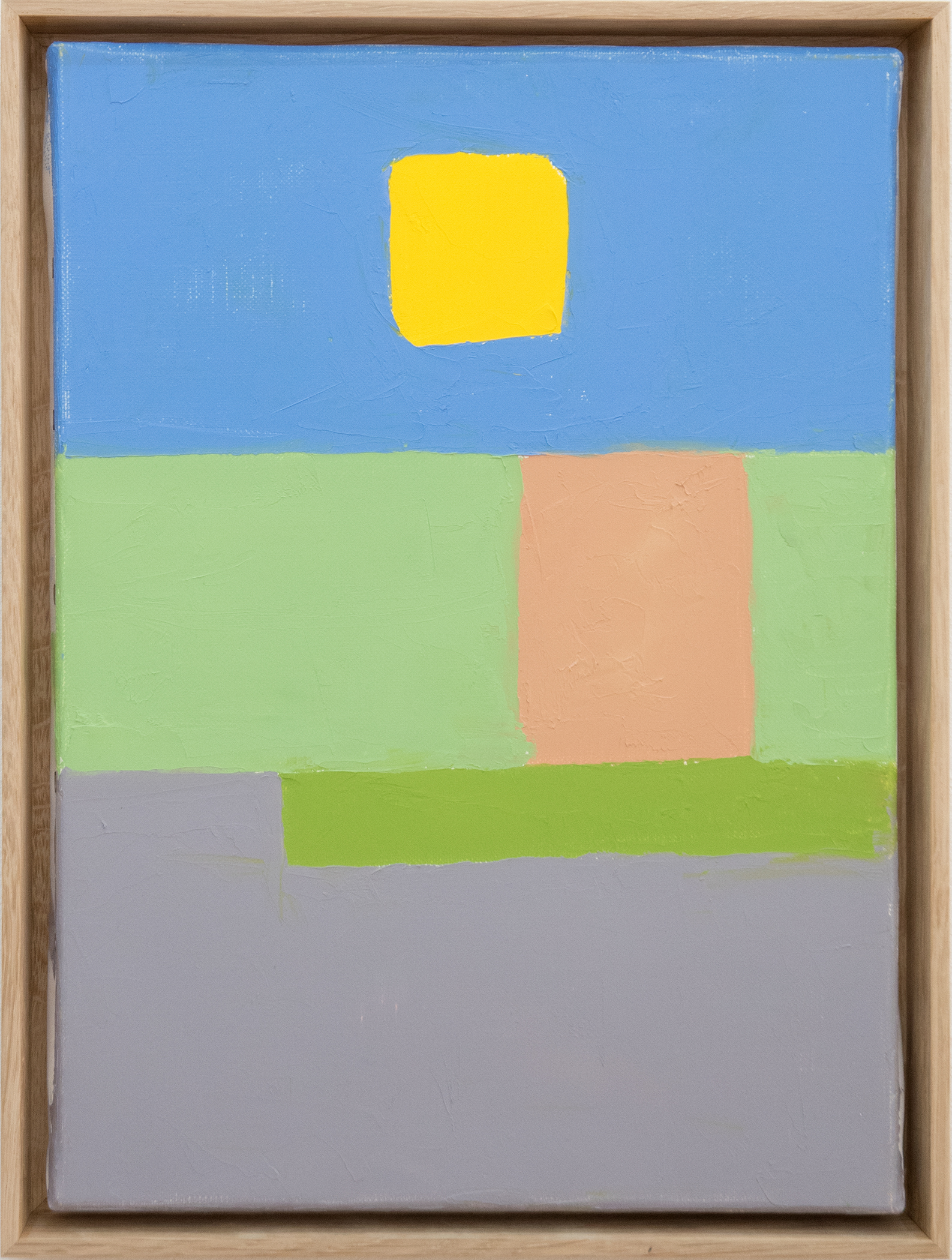 If you currently stan for Helen Frankenthaler, may I introduce you to Etel Adnan, the 92-year-old Lebanese essayist and painter who will be the star of a solo show at SFMOMA starting this week? Though she now lives in Paris, Adnan lived in the Bay Area for more than 50 years and many of her paintings are concerned with Mount Tamalpais, the famous mountain peak in Marin County.
Discoveries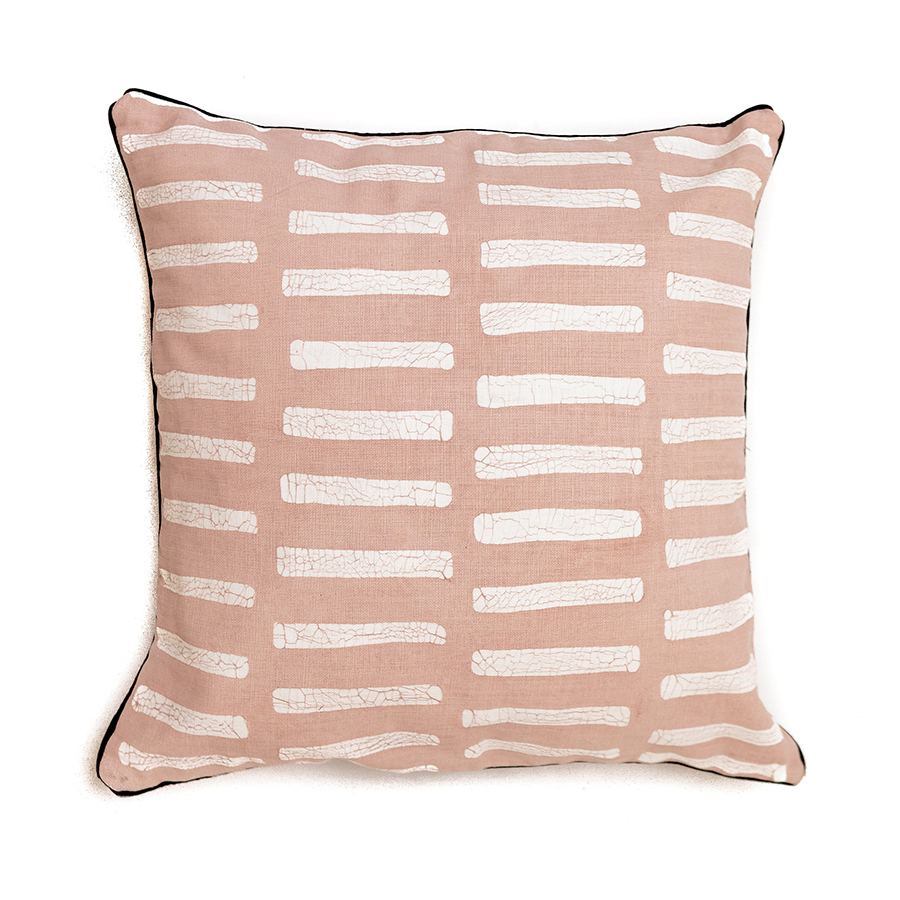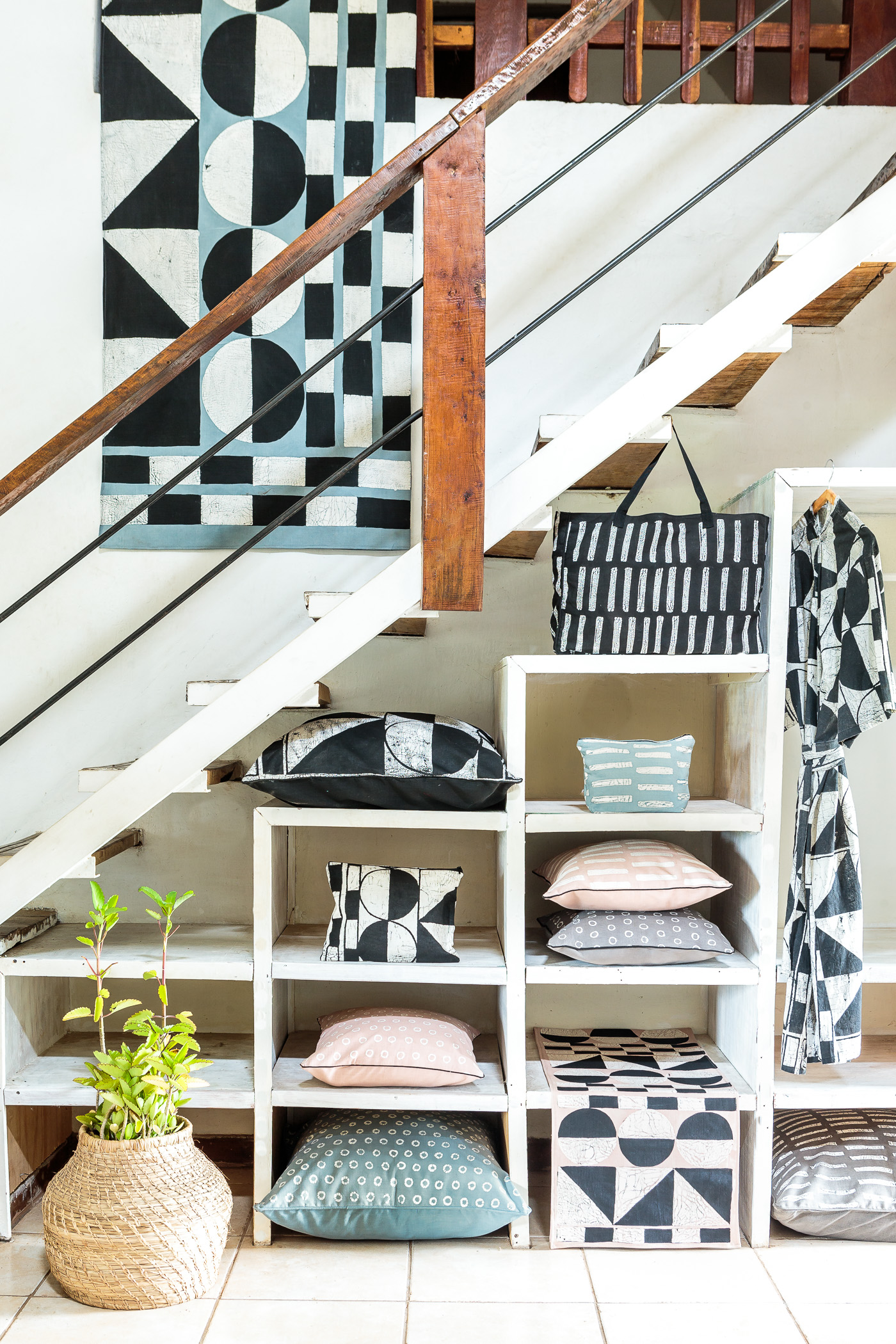 Launching at Selfridges this month is a collaboration between the London-based studio Patternity and Tribal Textiles, a Zambia-based group of textile artisans. The collaboration celebrates the traditional process of starch batik, with a crackle pattern Patternity devised based on patterns found in the skin of elephants, tree bark, and the cracked clay earth.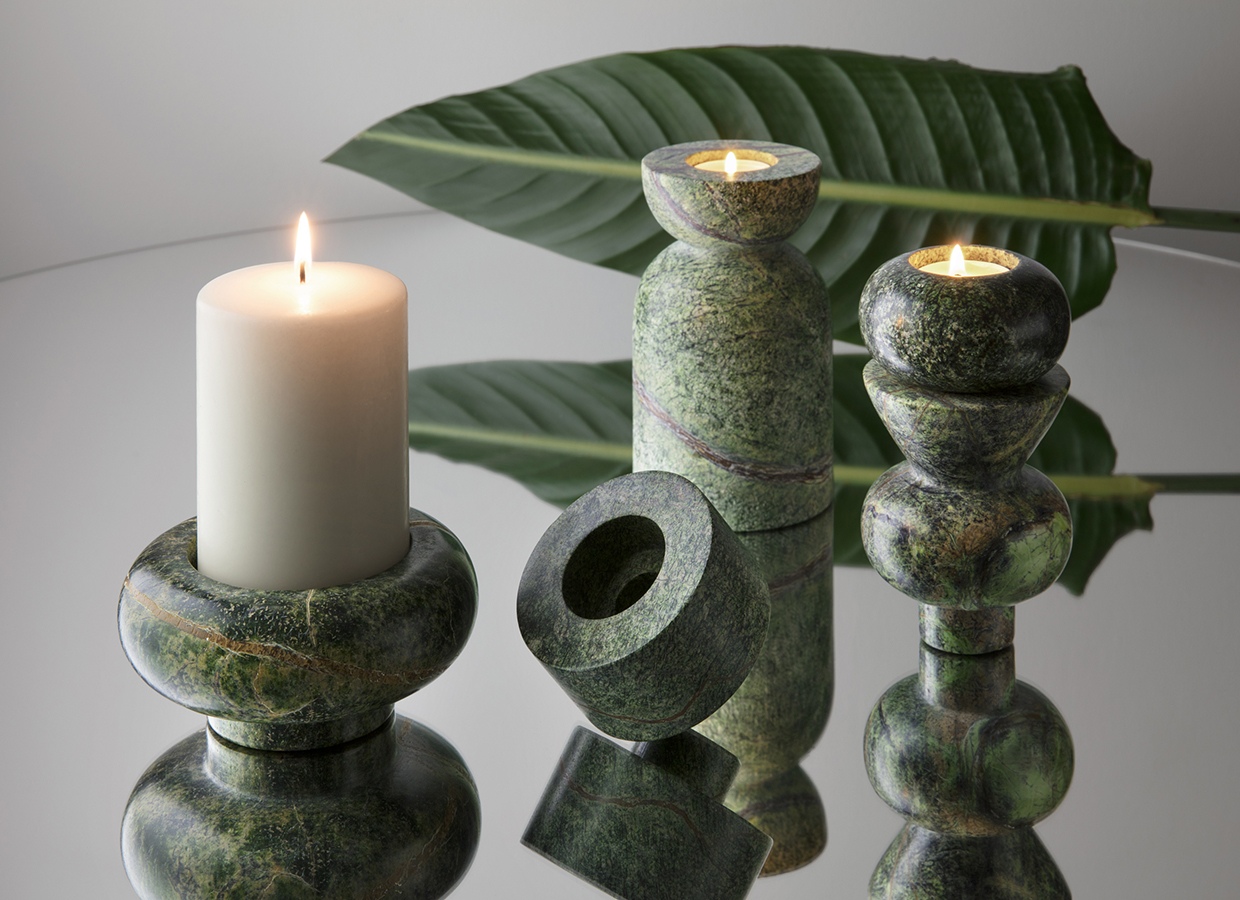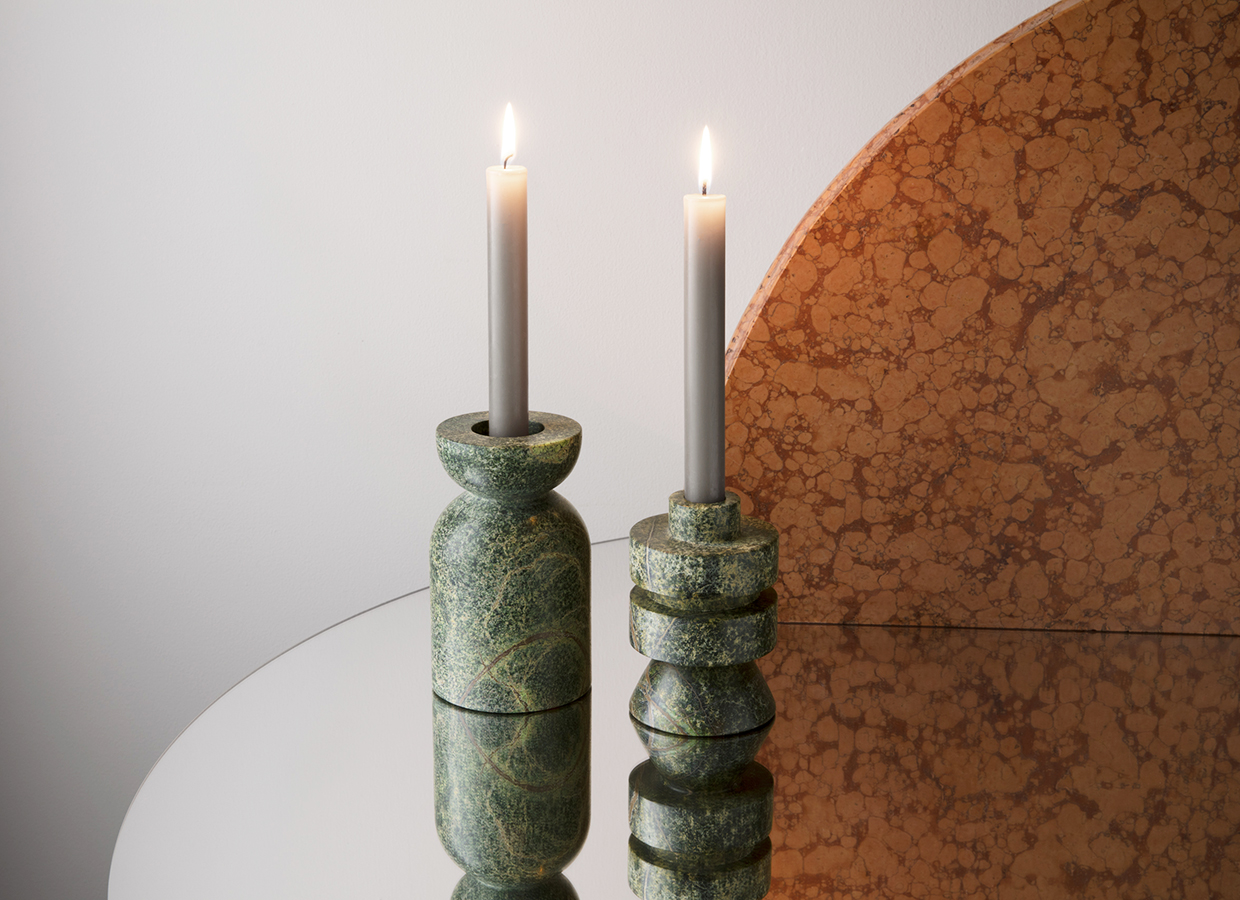 At Maison & Objet this month, Tom Dixon will launch its playful, green marble Rock accessories collection, inspired by Dixon's own trips to India observing the hand lathe workers of Rajasthan and Agra.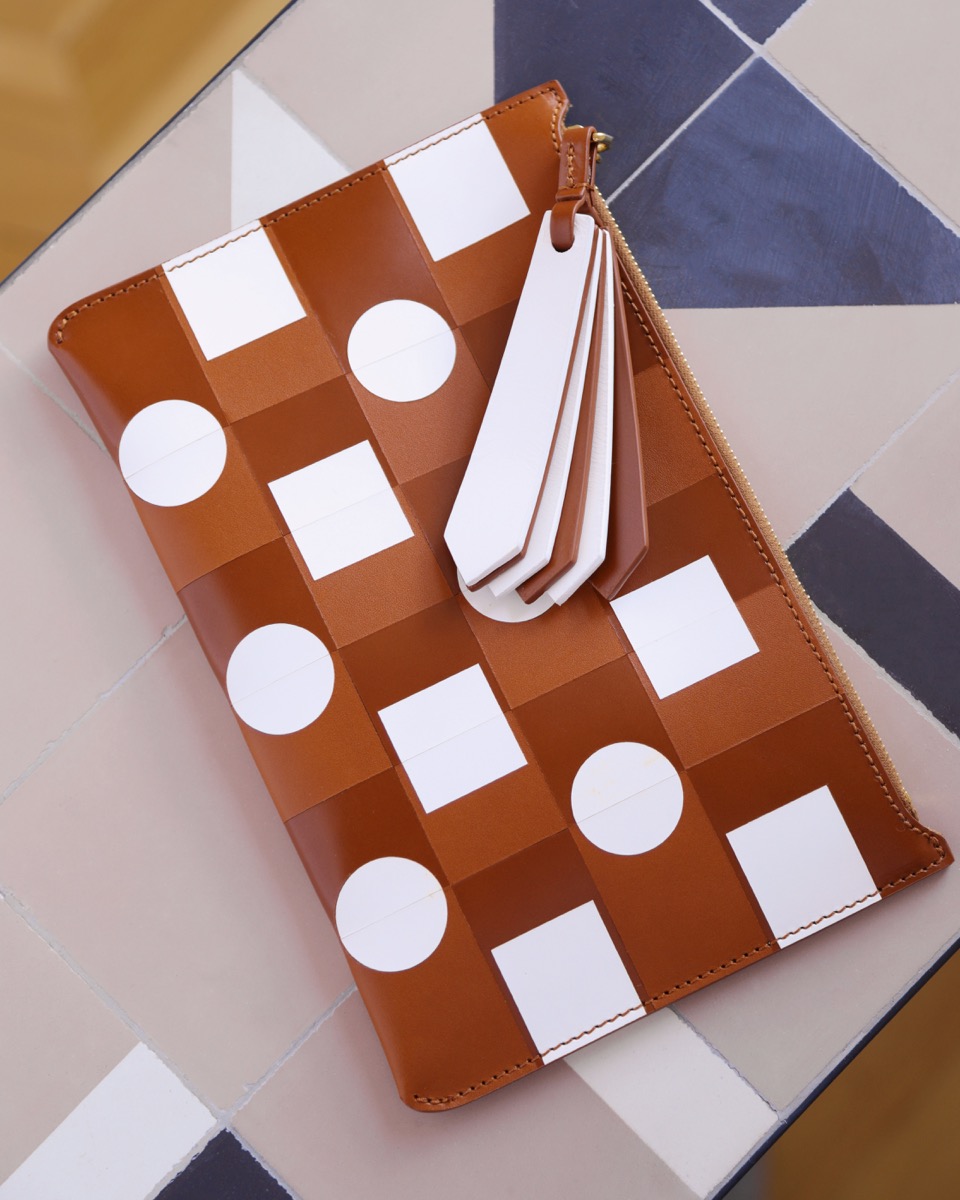 To celebrate the opening of bag designer Sophie Hulme's new London boutique, Darkroom created these Bauhaus-inspired patterns, which take advantage of Hulme's ability to create leather intarsia.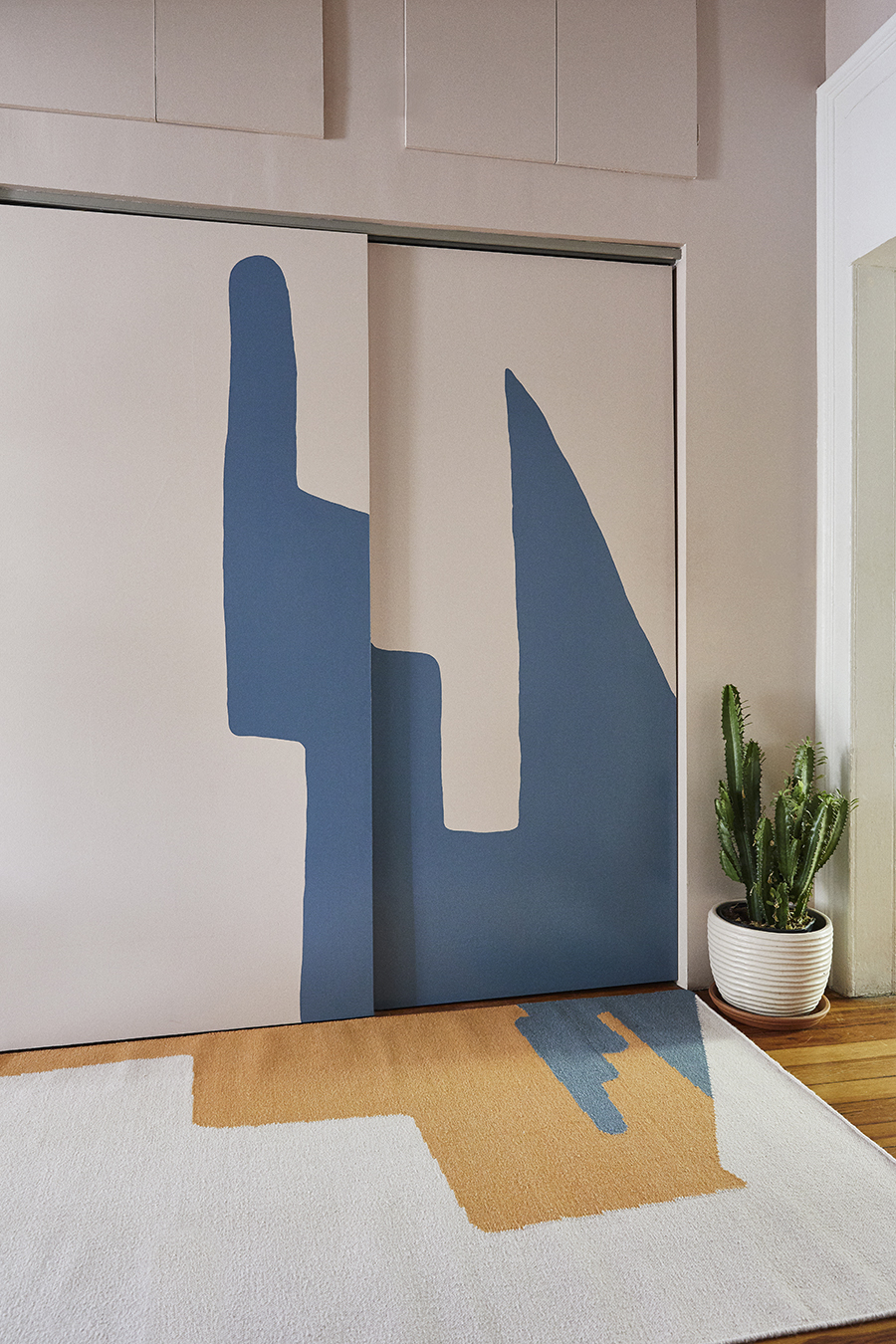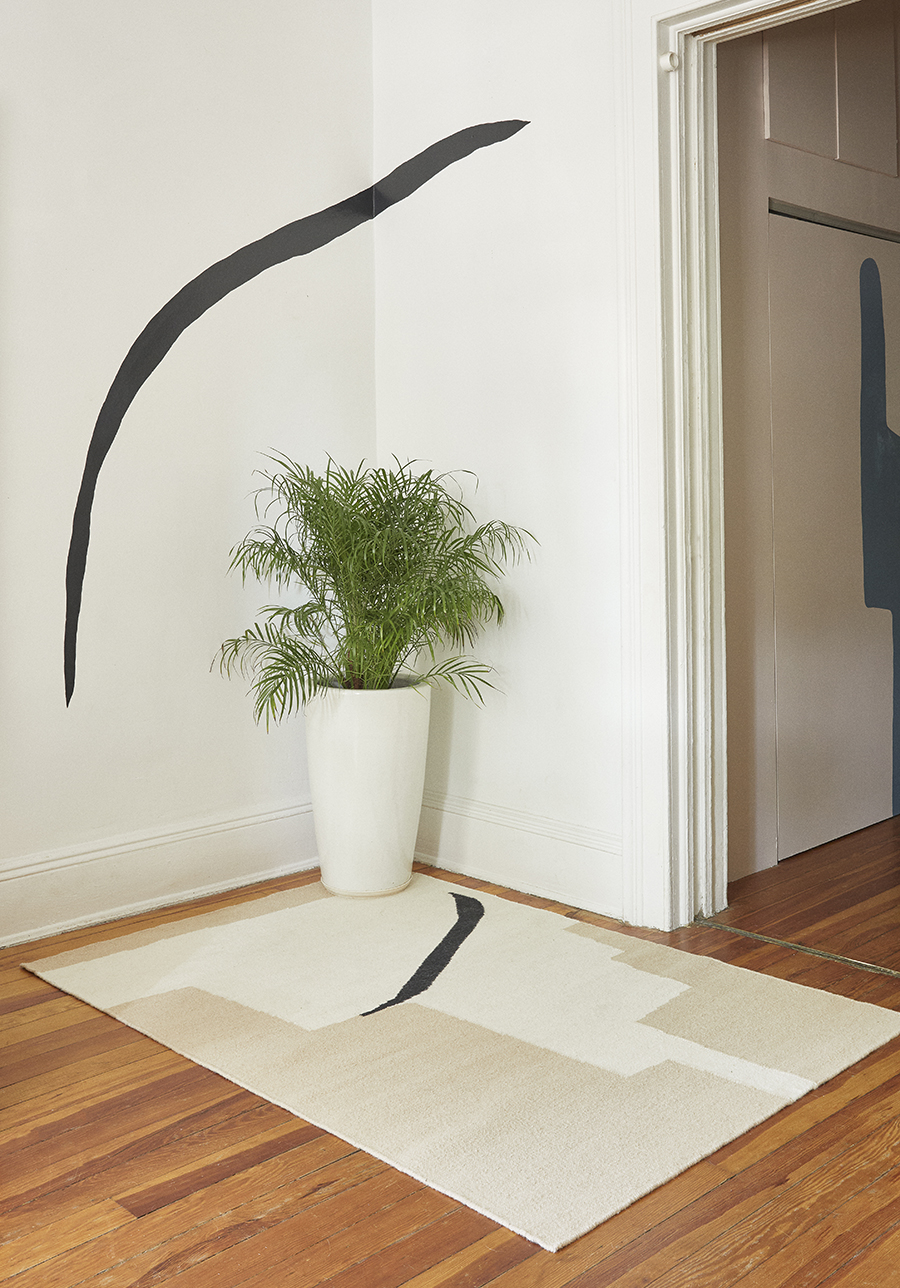 Cold Picnic launched new flat-weave rugs this week, a major cause for celebration for anyone who loves the look of the New York duo's creations but can't afford their price tags (a 6×9 flat-weave is about half the price of a hand-tufted). Plus, the new patterns are pretty darn cute. (Photo: Jonathan Hokklo)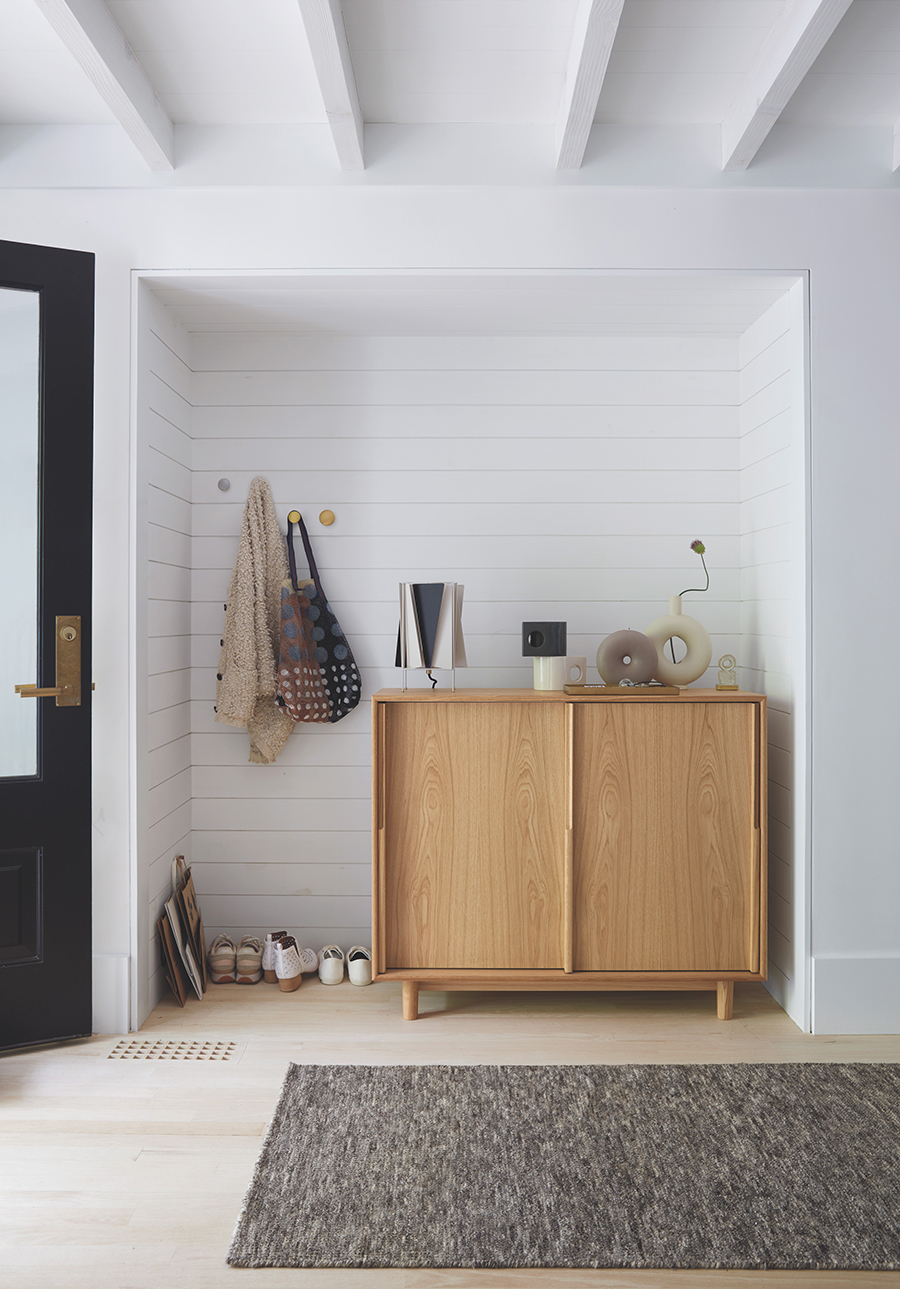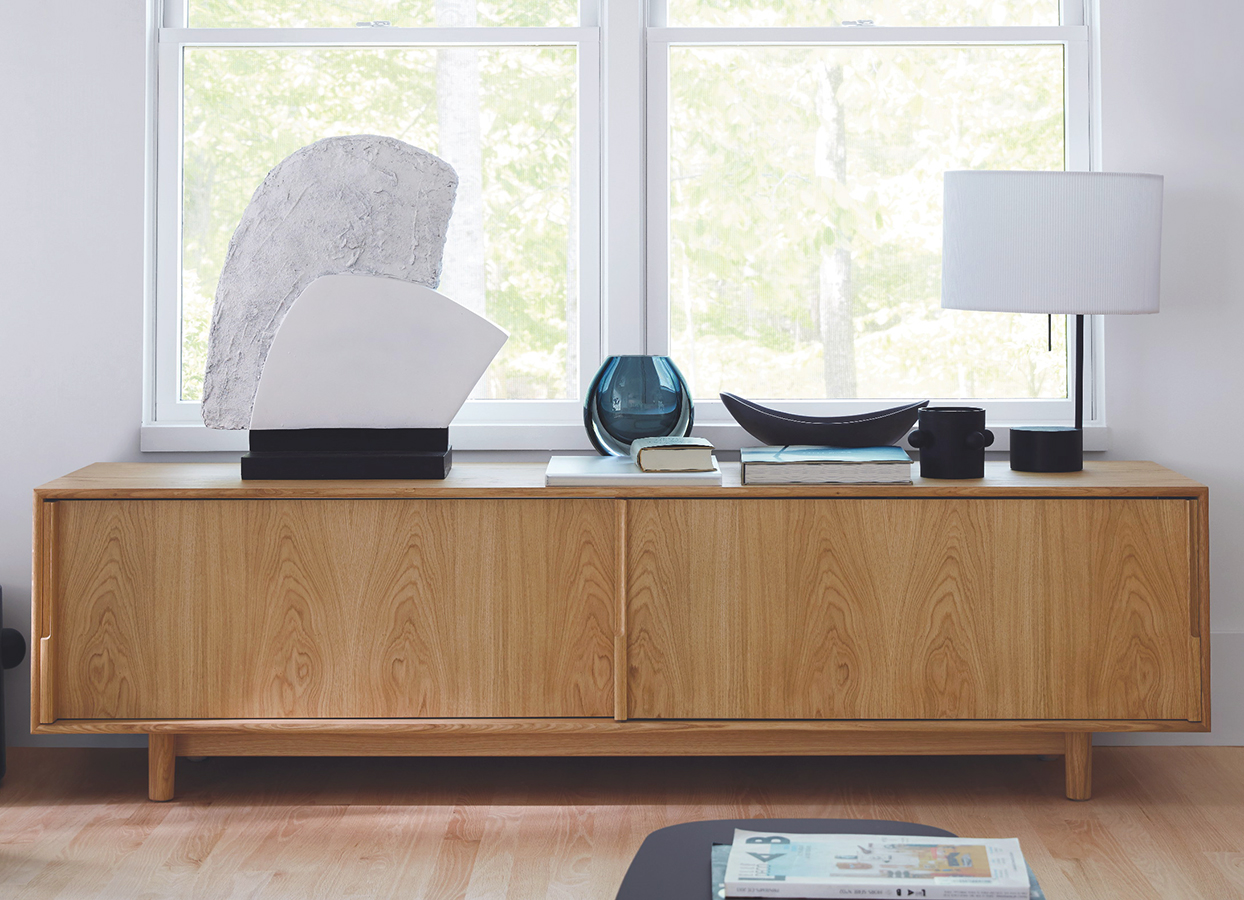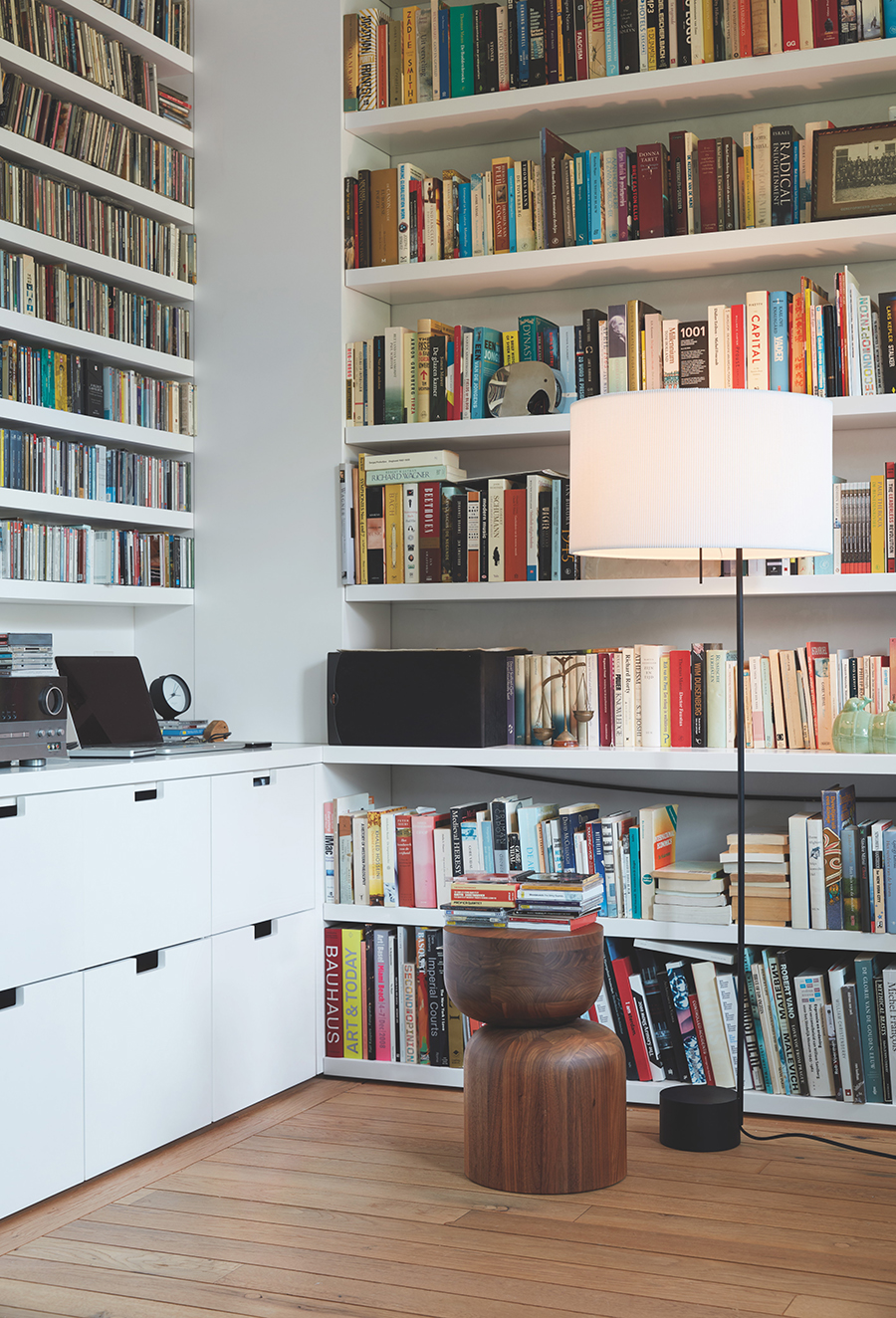 We were excited and proud to see Design Within Reach go all-in on the emerging designer (and OFFSITE alum) front this season, launching new work by Jonah Takagi and Hallgeir Homstvedt (pleated lamp), Sverre Uhnger and Thomas Jenkins (oak credenza) and Pat Kim (turned wood side table). Norway x New York forever! (Photos © Mark Seelen)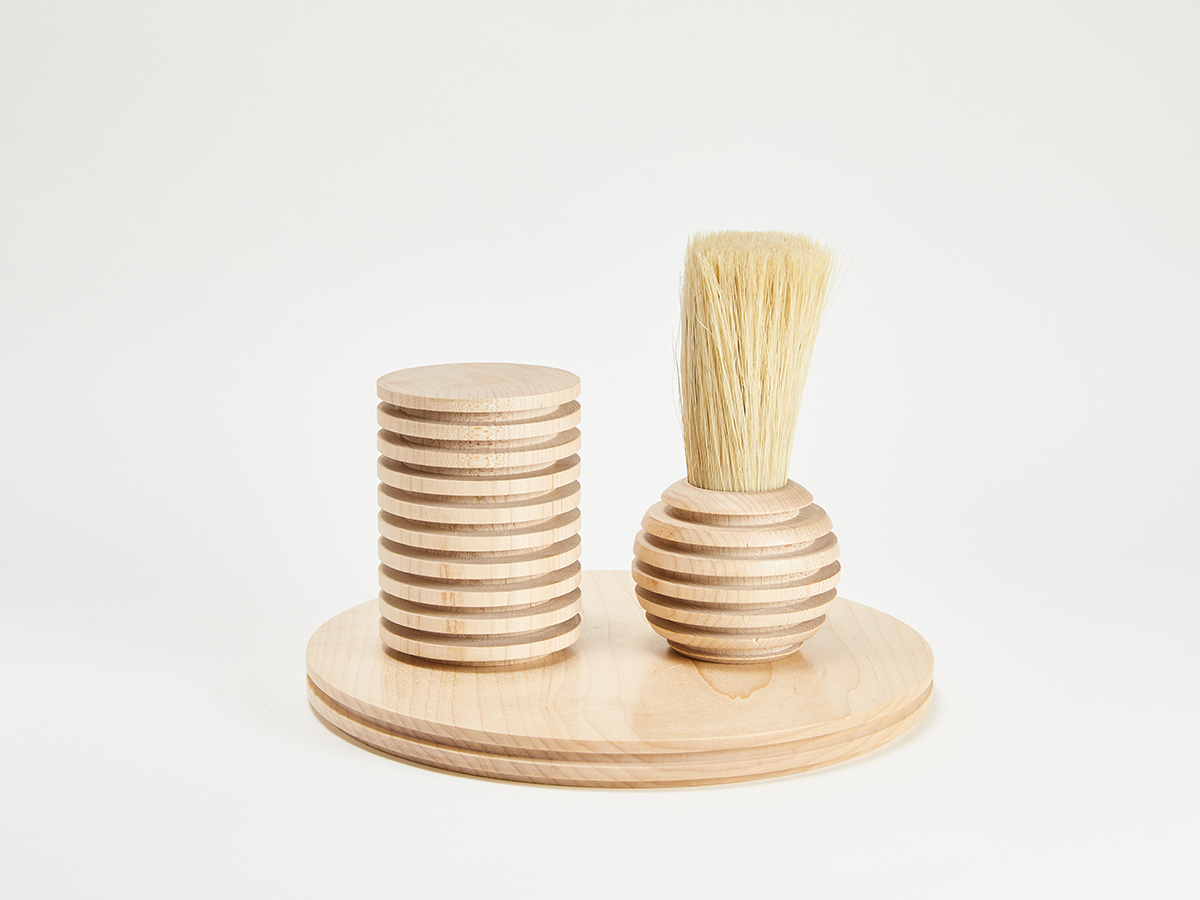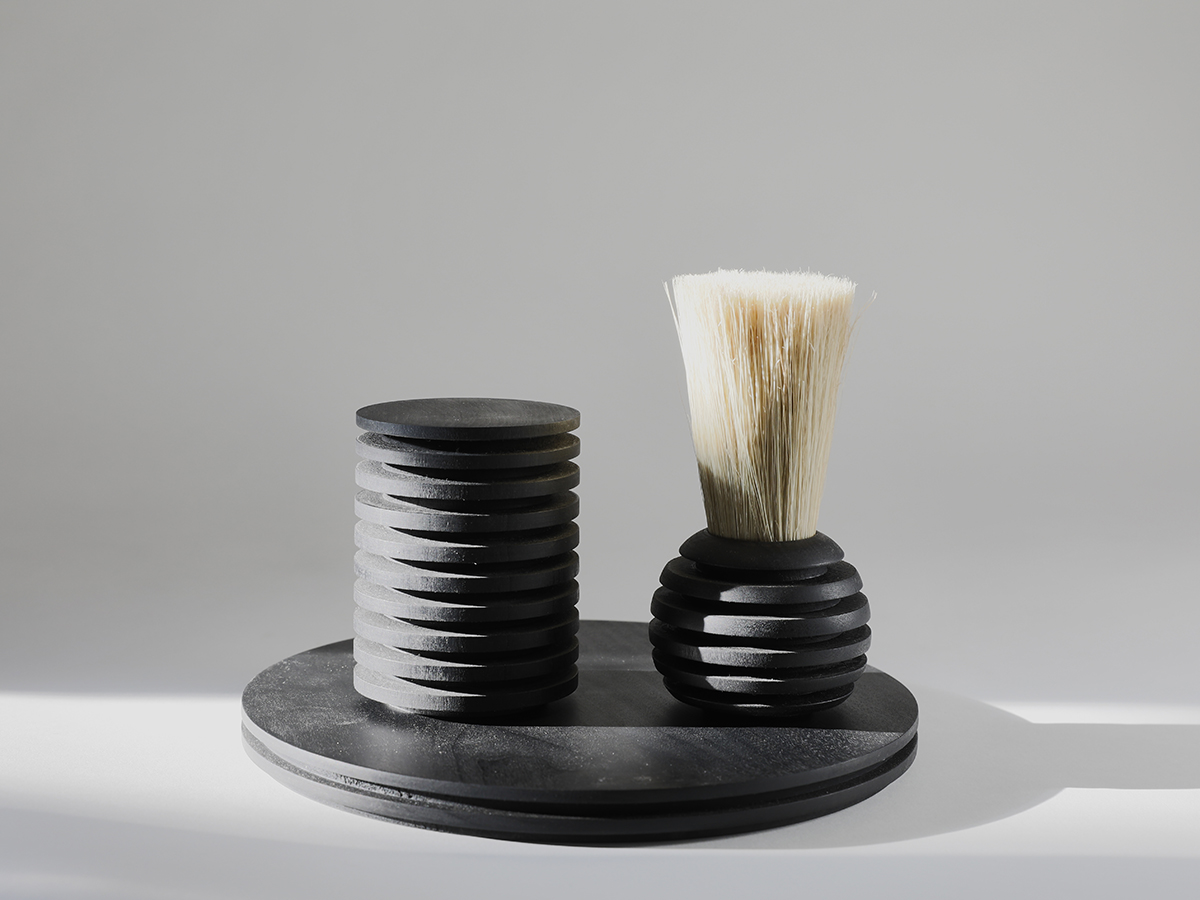 Speaking of Pat Kim, he recently launched this stash box and dust brush with Tetra; for anyone on the wellness but not weed front, maybe you can use it for dry brushing and crystal storage?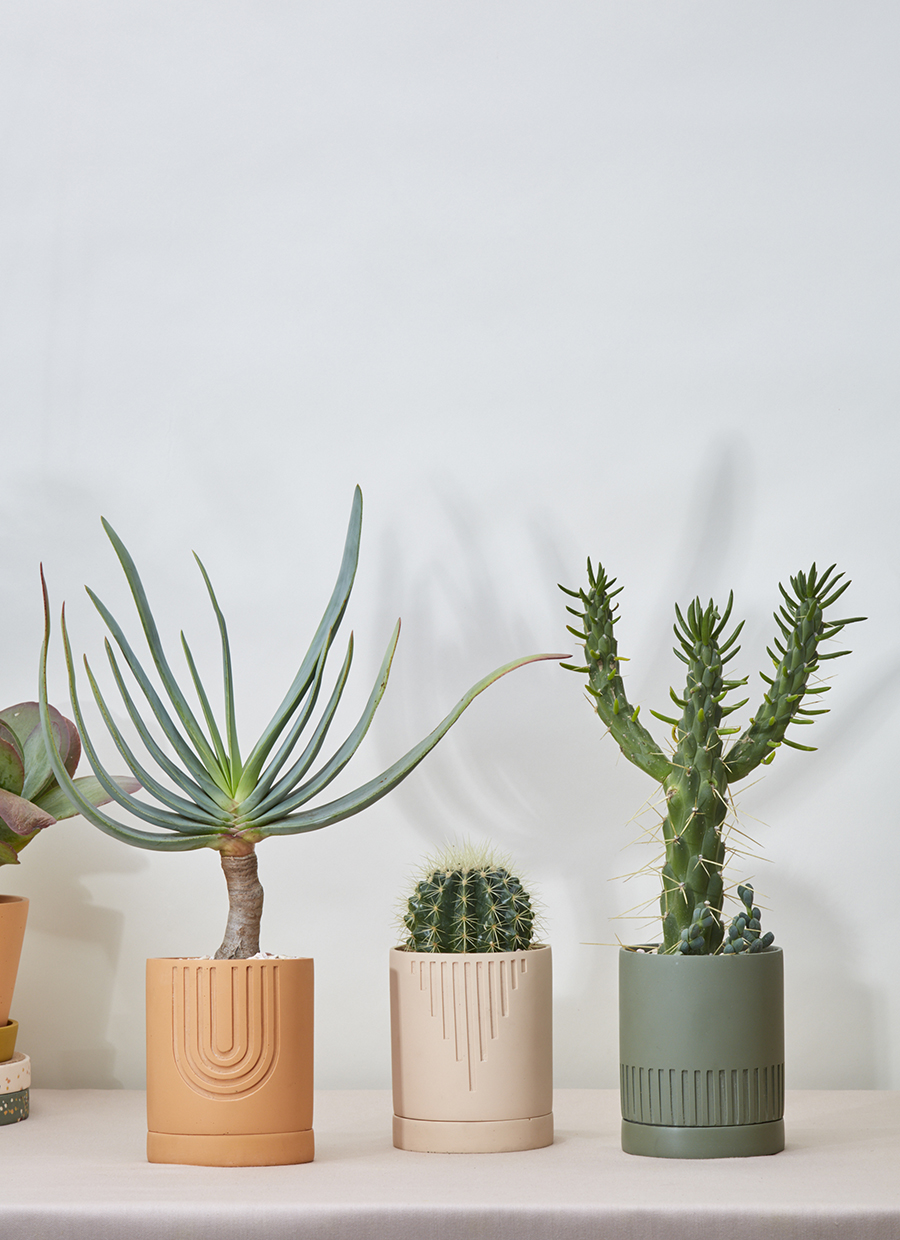 Don't know if it's the warm climate or what, but Australia really has the cool planter thing on lock. These Etch pots are part of Capra Design's new Back to Nature collection. (The rest of the series — including terrazzo trays and stash boxes — is also pretty great.)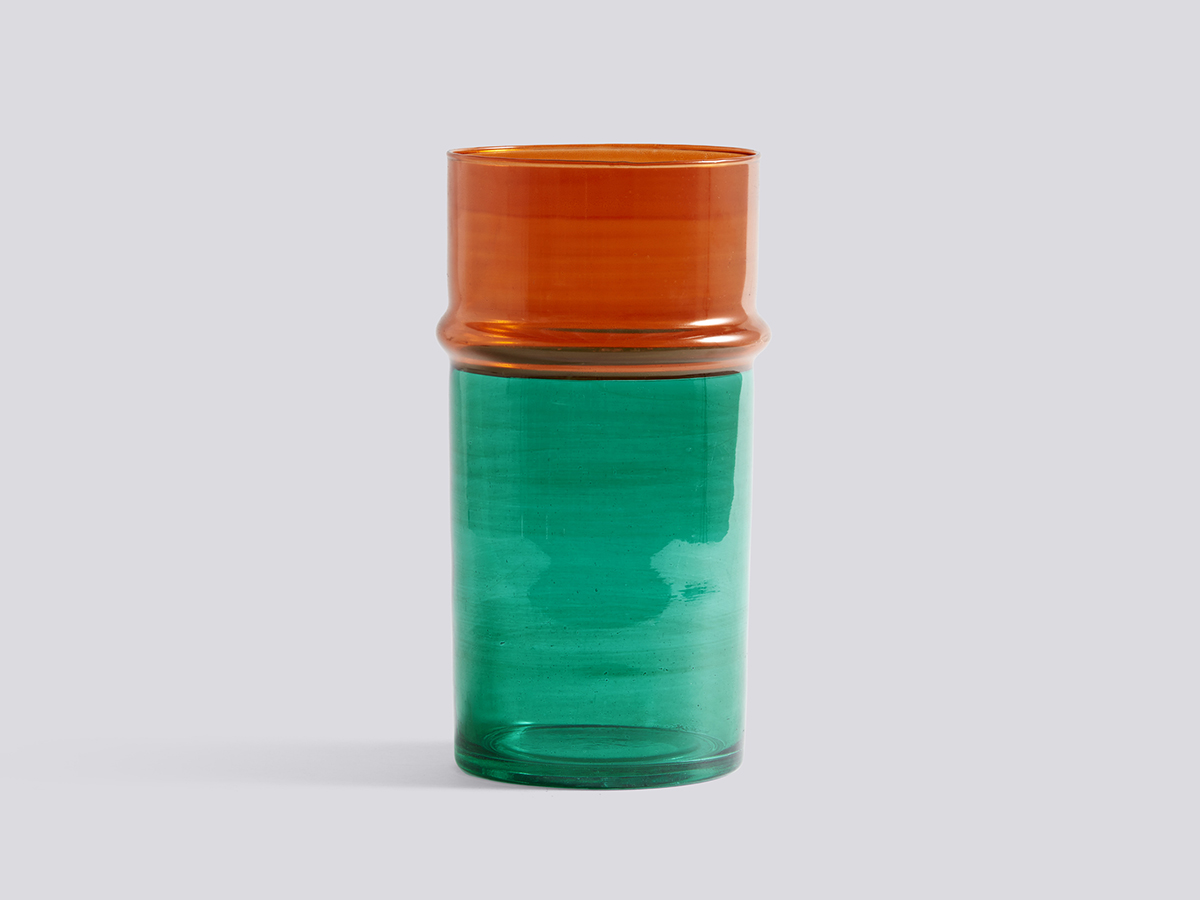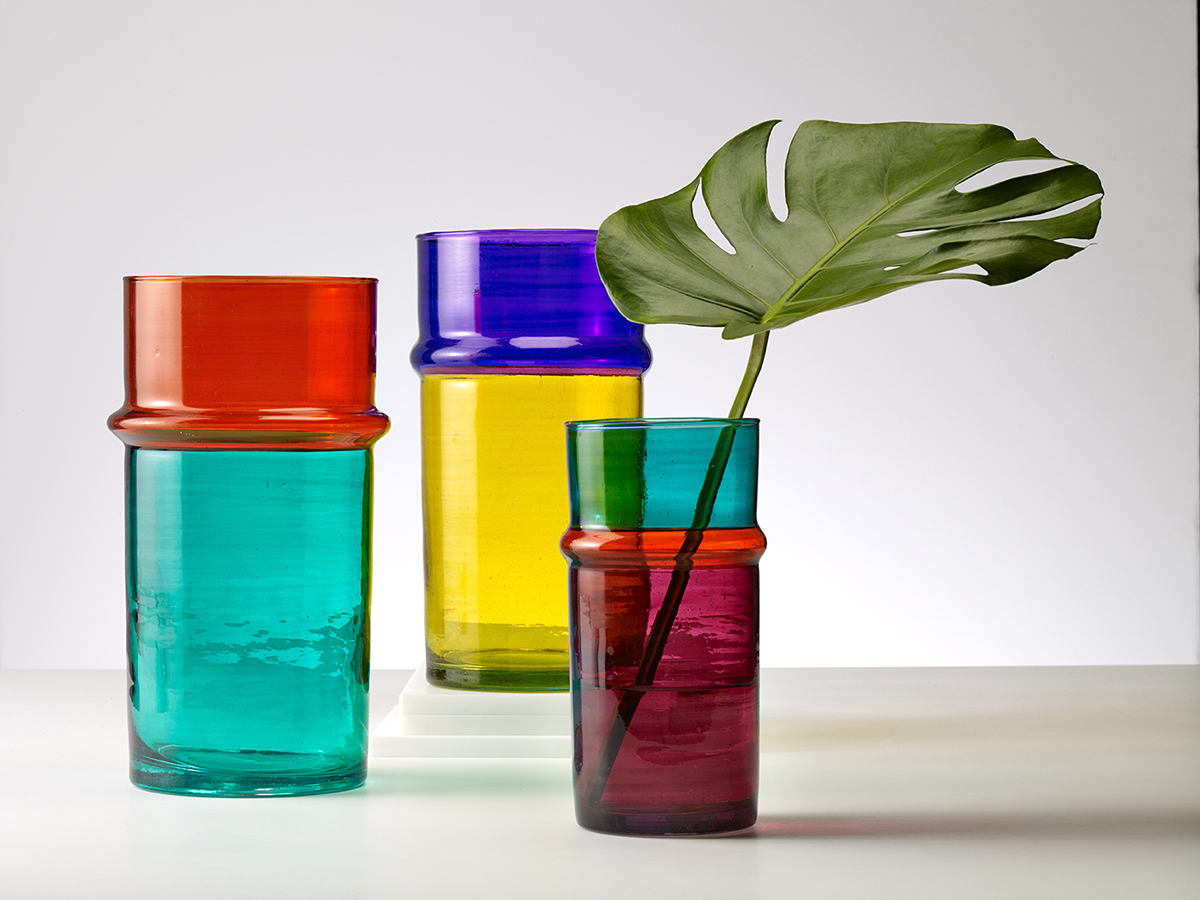 If you follow us on Instagram, you might know that we went to Copenhagen earlier this summer and just about lost our minds over these Moroccan vases by Hay. We brought an exclusive purple version home in our suitcase, but for anyone stateside, this trio is now available at the MoMA Design Store.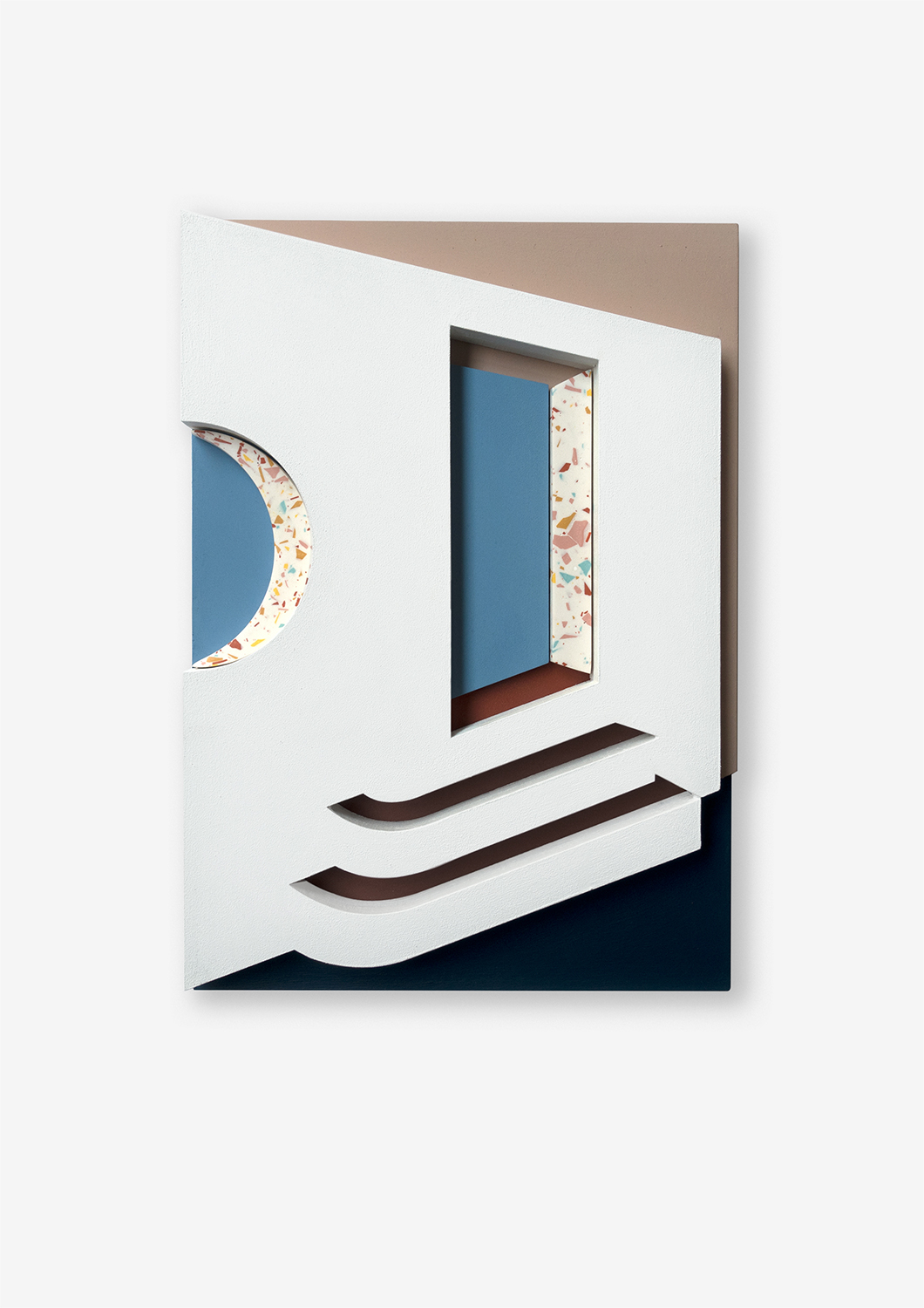 UK artist and designer Emily Forgot creates wooden assemblages inspired by places she's visited on her travels that are then playfully reimagined in both form and color. For her latest collection, Resort, Forgot drew on memories of summer holidays spent at the French 1970s resort La Grande Motte and collaborated with designer Olivia Aspinall, who created the terrazzo Jesmonite elements.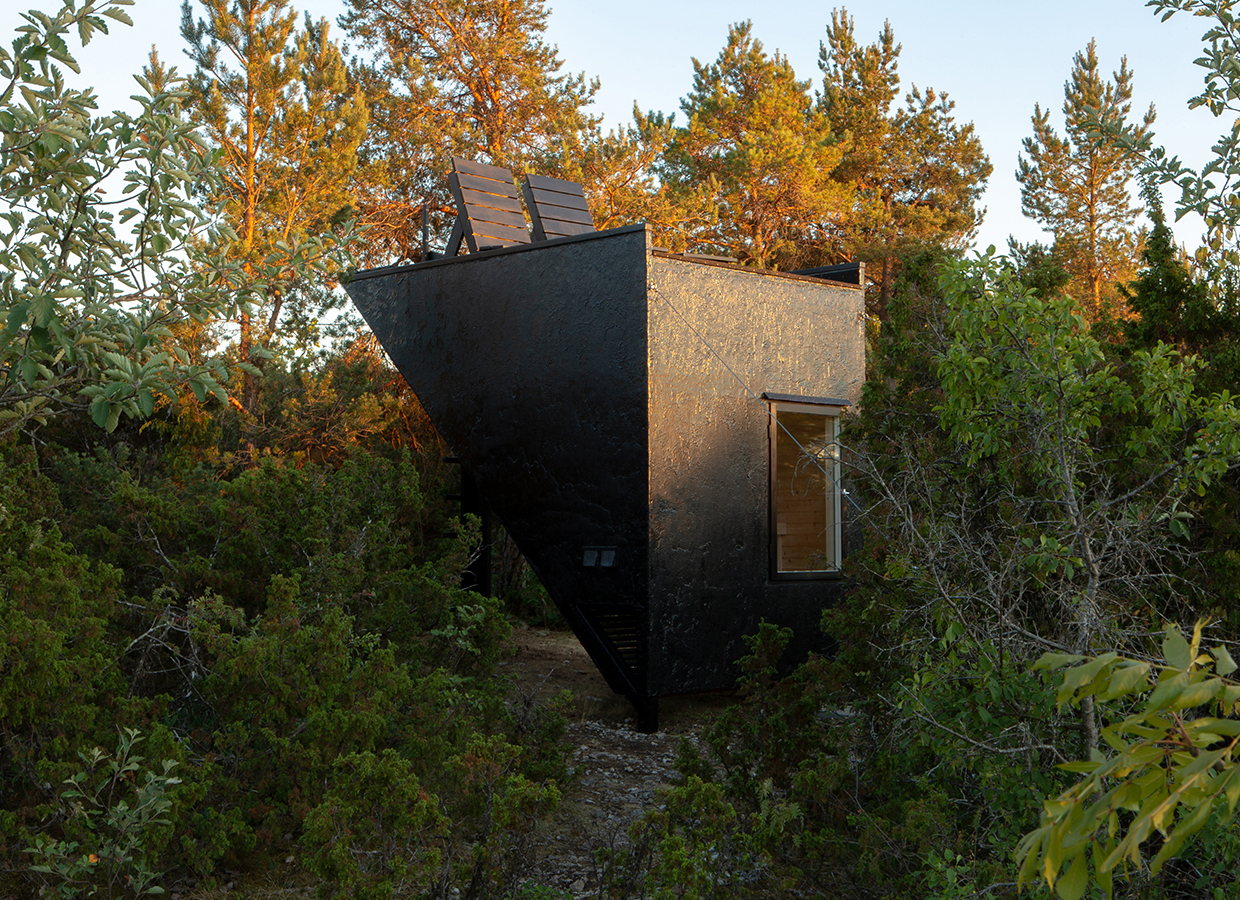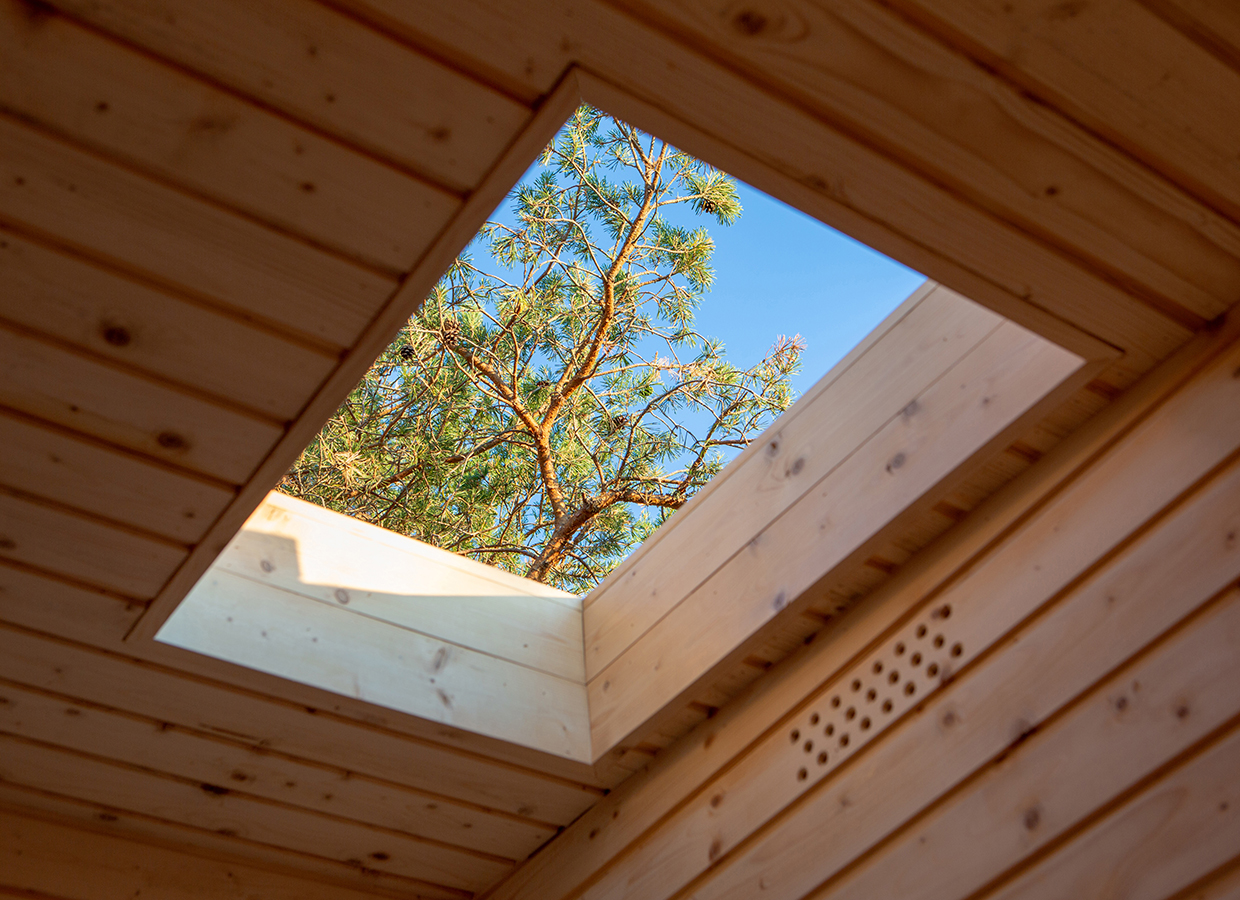 A great submission this week by UK designers Will Yates-Johnson and James Shaw, who have built over three consecutive summers The Tar Sauna as part of Designers on Holiday, an annual camp set in rural Gotland, Sweden. "The Tar Sauna appears on the limestone plateau as a floating triangle surrounded by juniper bushes; its form derives from a study of the way heat rises in a sauna. The exterior of the sauna is coated in a drippy gloopy finish of many layers of tar, which suits the climate as the tar is a living surface that melts season after season and re-solidifies to fill any gaps that may form."
​