09.08.18
Week of September 3, 2018
A weekly Saturday recap to share with you our favorite links, discoveries, exhibitions, and more from the past seven days. This week: a beige neoclassical fantasy interior, a new iridescent mirror by Fort Standard, and a series of vessels that are helping us make the case that stained glass is back and better than ever.
Discoveries
We knew that guests spending the night at The Apartment in Copenhagen could purchase any of its frequently-refreshed vintage furnishings, but we didn't fully realize that anyone could shop the B&B's offerings online; if we were in the market for a floor lamp atm, this 1940s beauty would be coming home with us.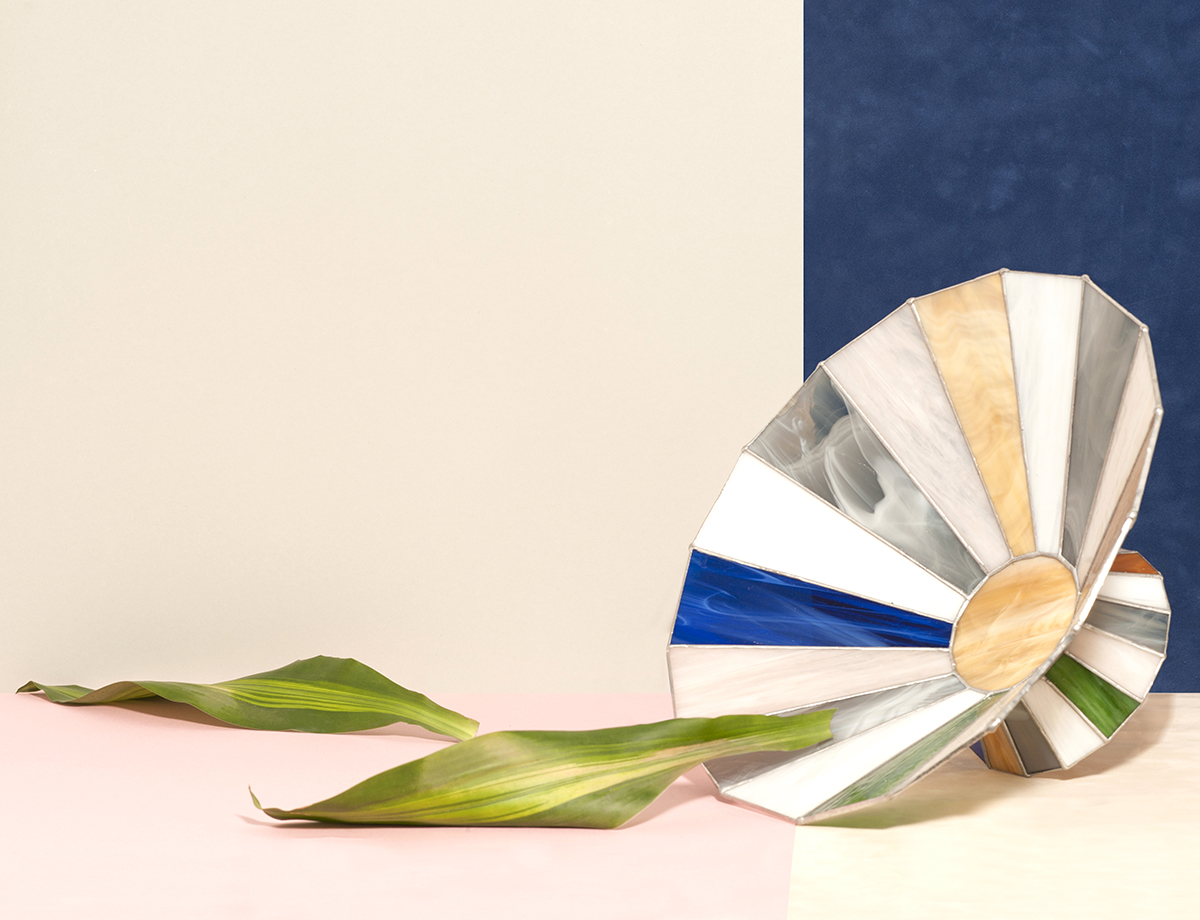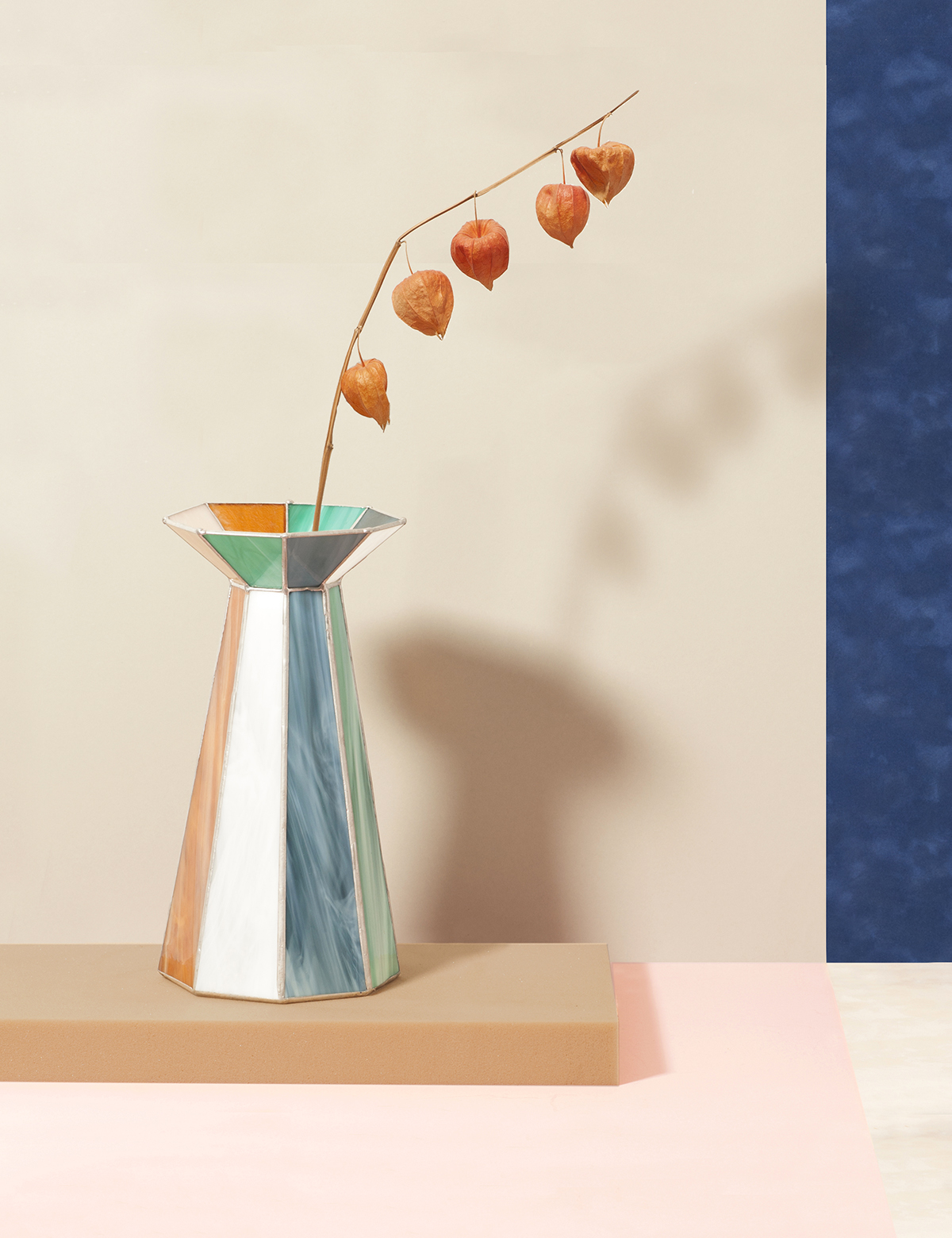 It was 2 or 3 years ago that we first noticed the resurgence of stained glass — we tried to call the trend but it was a bit too early, there weren't enough good examples of it. But maybe our prediction is finally coming true? Our OFFSITE show in May featured this lamp by Isaac Resnikoff, and now Serena Confalonieri has come out with this collection of self-produced vessels called Caleido. Keep 'em coming people!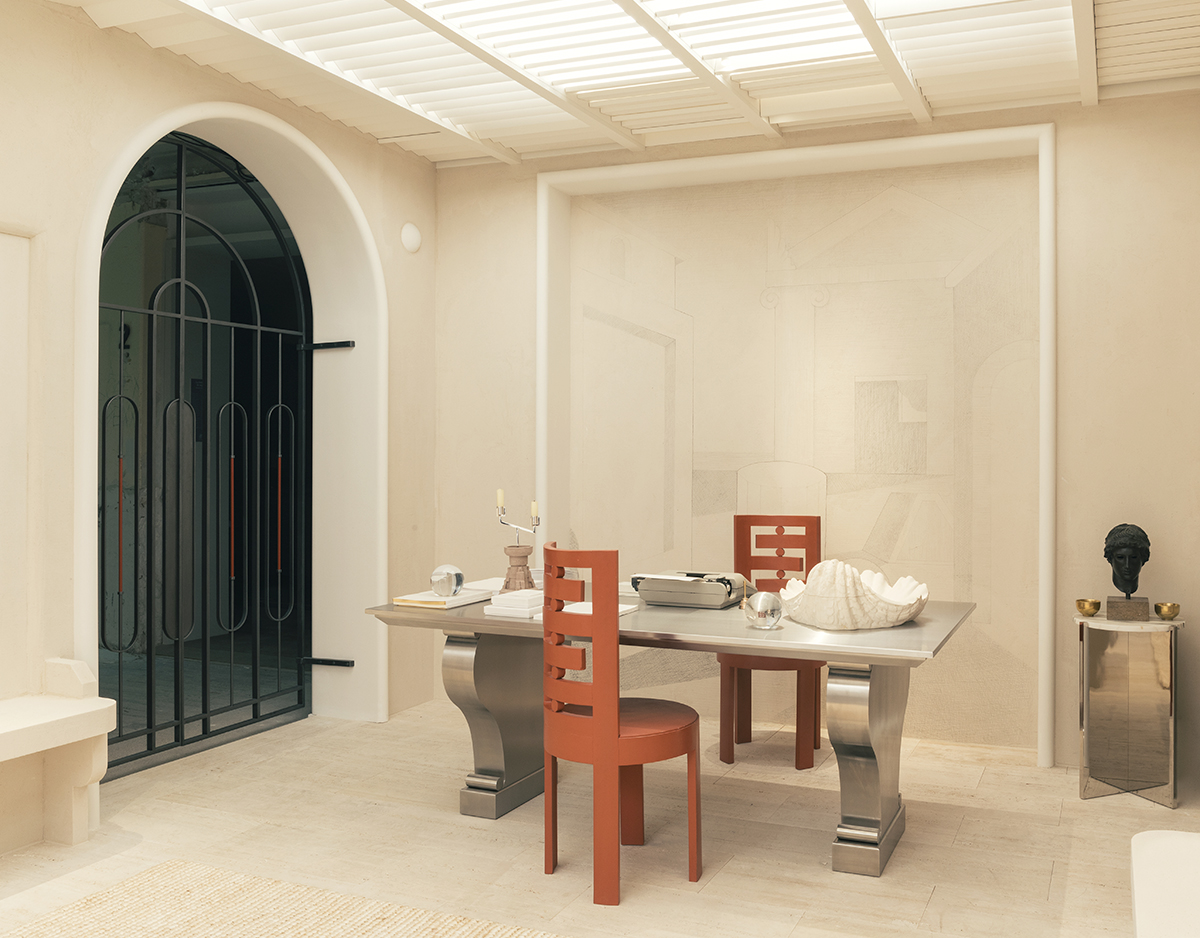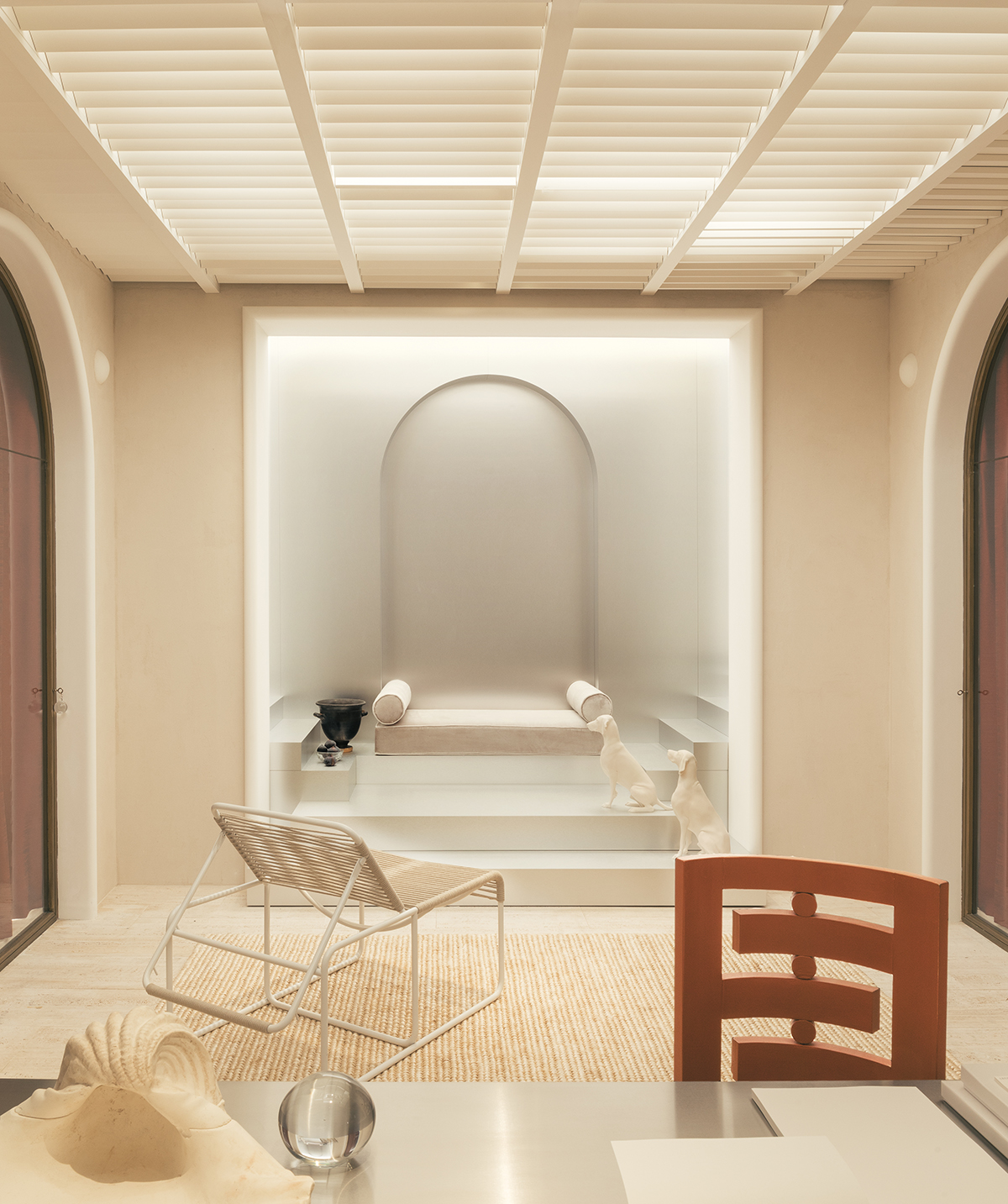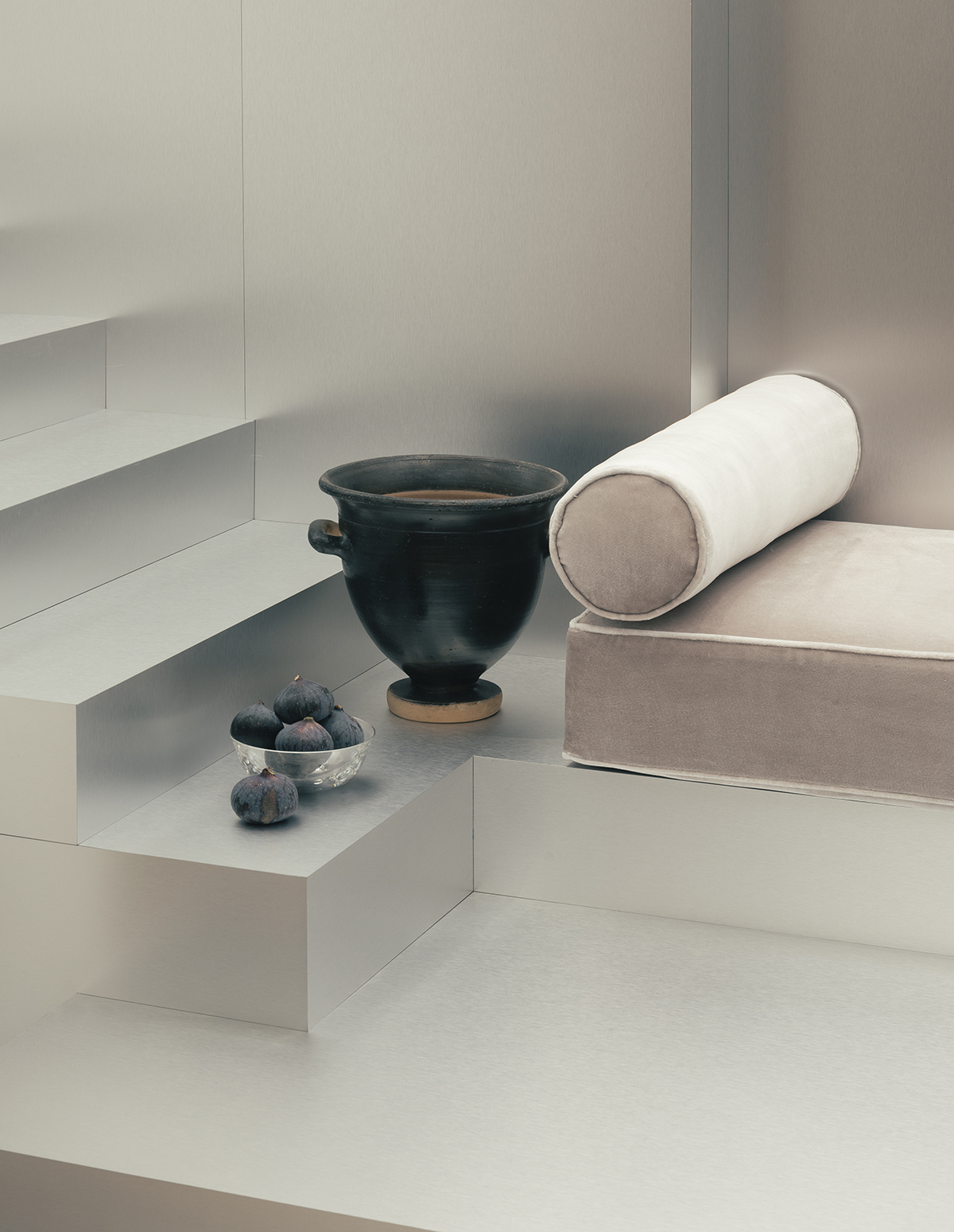 We probably could have / should have devoted a whole story to this amazing scenario, but anyway: At this year's AD Interieurs exhibition in Paris — where the magazine showcases the work of interior designers — the French duo Lecoadic-Scotto were invited to create an immersive space to show off not only their design POV, but a suite of new furniture they custom-made for the project.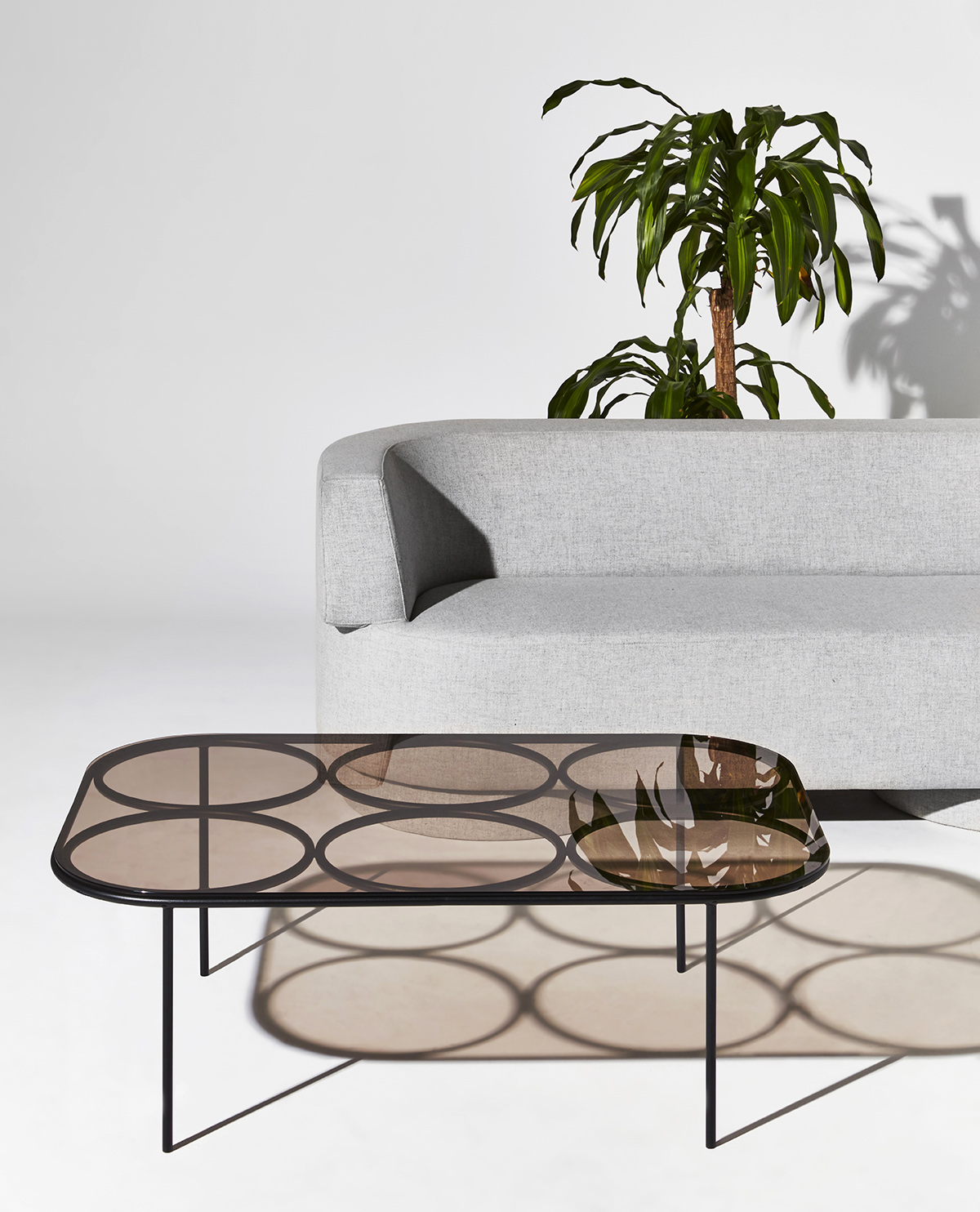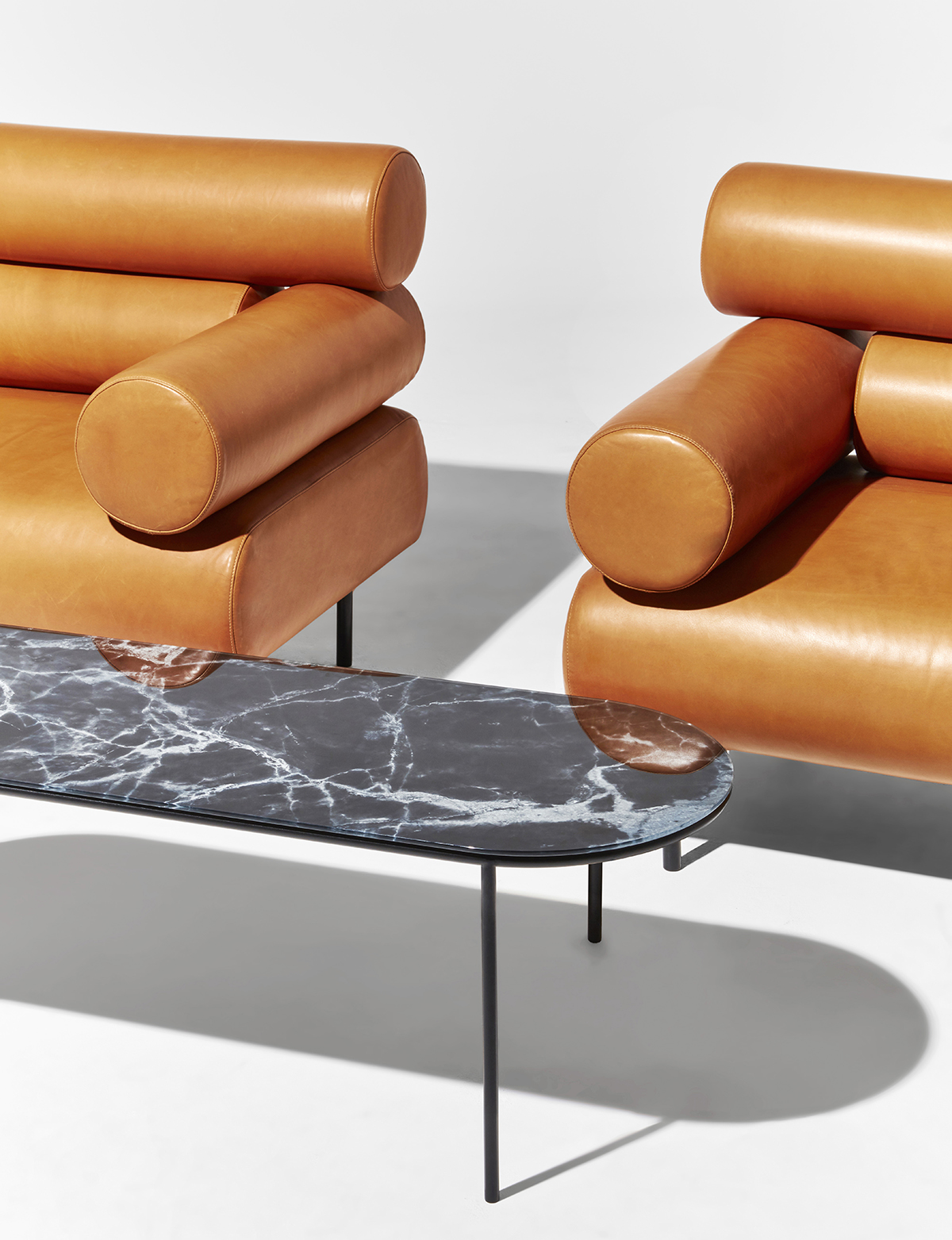 If you recognize the log cabin-y chairs above, you'll know that this is the latest release by the Aussie brand Design By Them — a series of marble and glass coffee tables designed by the company's co-founder, Nikolai Kotlarczyk.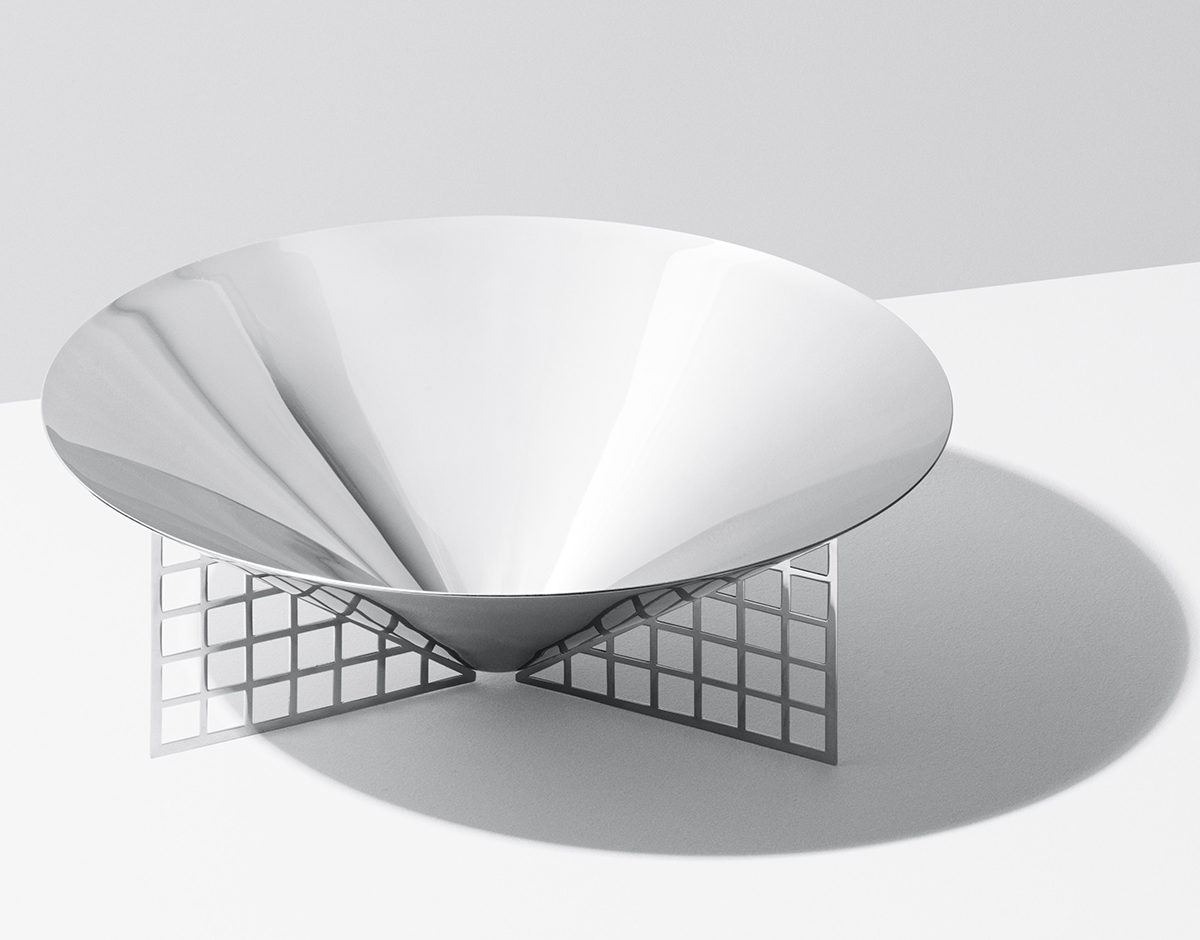 You might recognize this bowl come November, when it shows up again on my holiday gift guide list — it's Josef Hoffmann-esque but it's actually a brand new design by Monica Förster for Georg Jensen, recently made available through the Moma Store.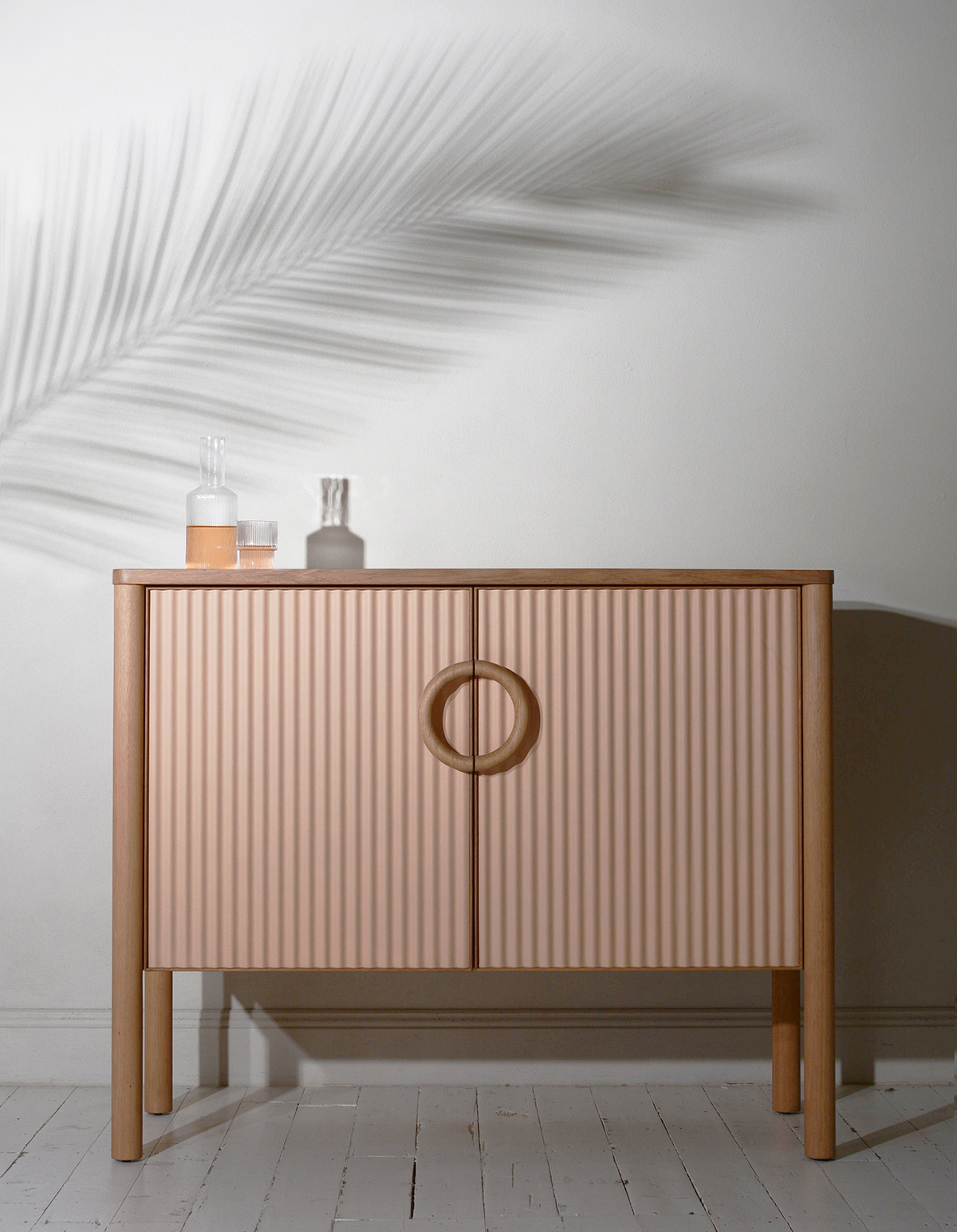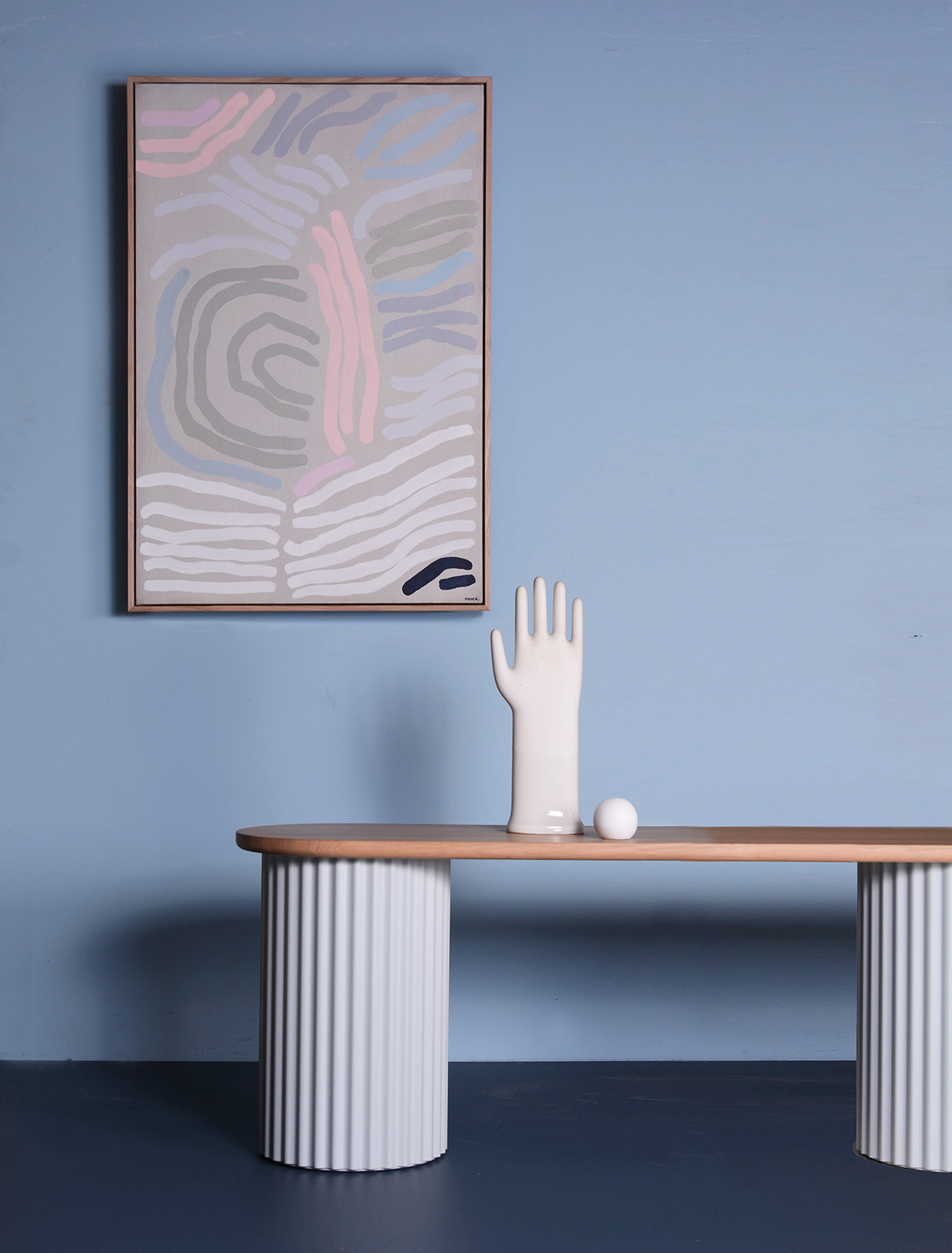 The Melbourne furniture studio Beeline Design stepped outside their comfort zone, as far as we can tell, with their new Ridge collection — styled by Design School and shot by Lachlan Bourchier — and we support this move. (The bottom bench actually reminds us a bit of a collection we showed at OFFSITE a few years back, by Matthew Sullivan of AQQ Design.)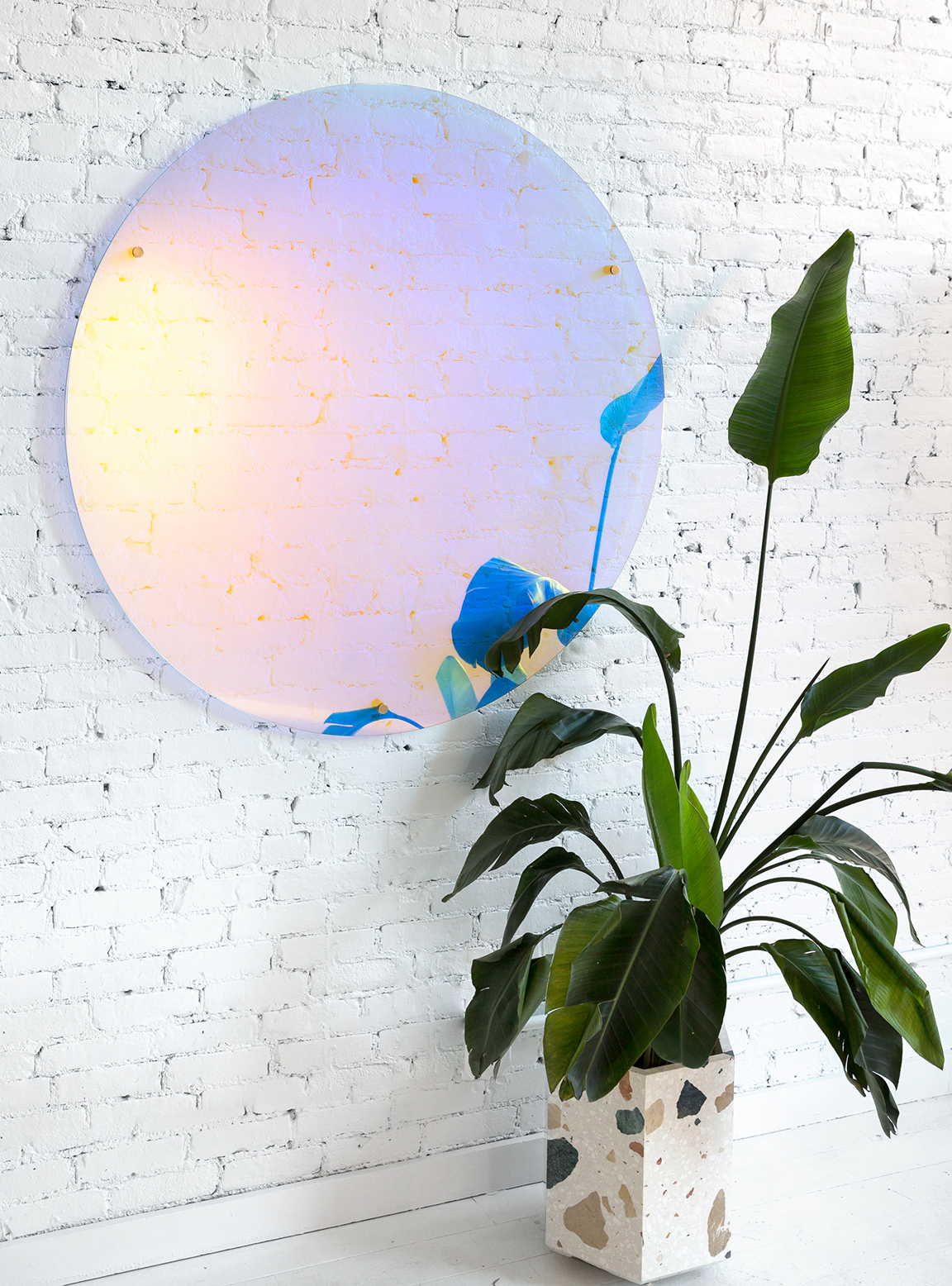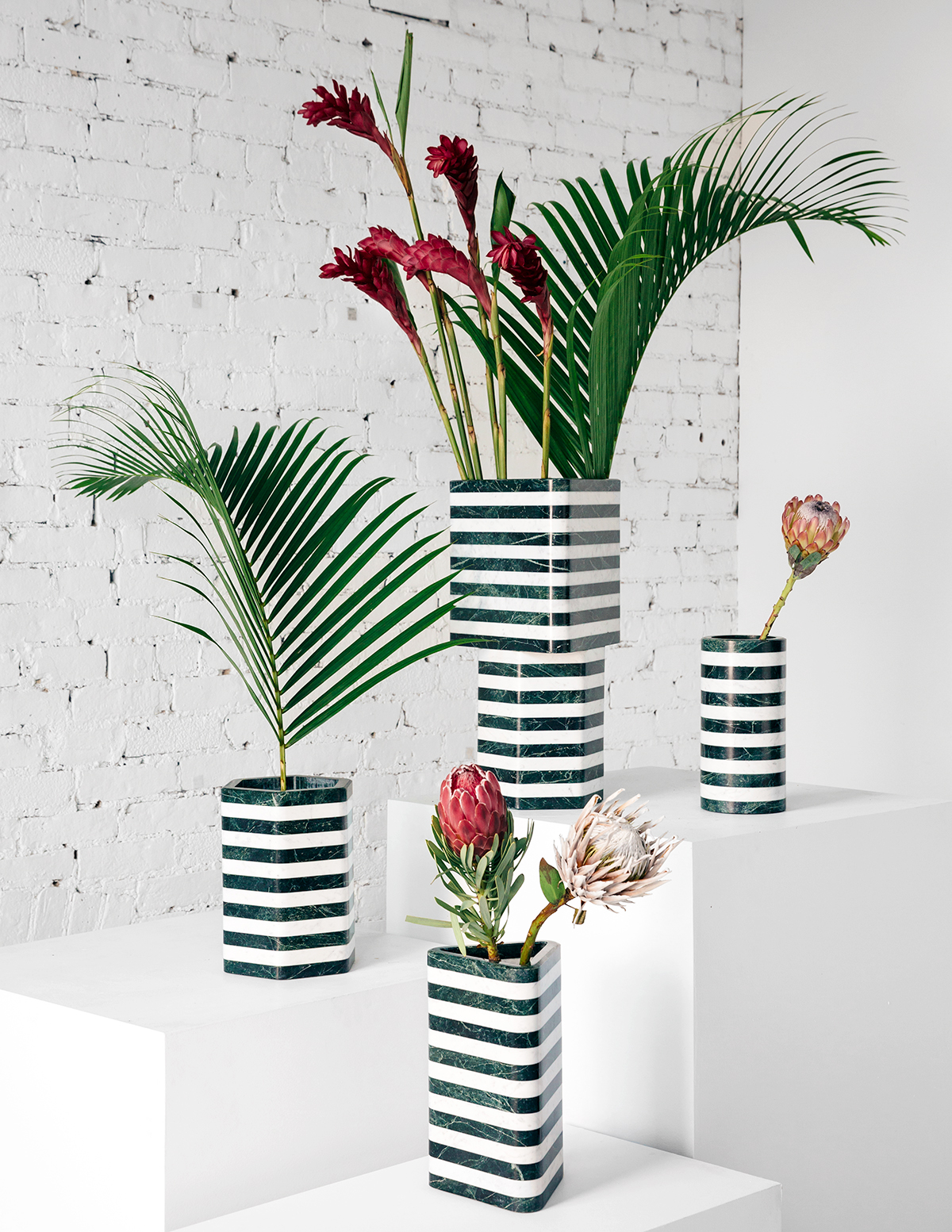 Fort Standard had its latest designs shot by Brian Ferry, so good right? The iridescent mirror above is brand new, as is the terrazzo planter in front of it.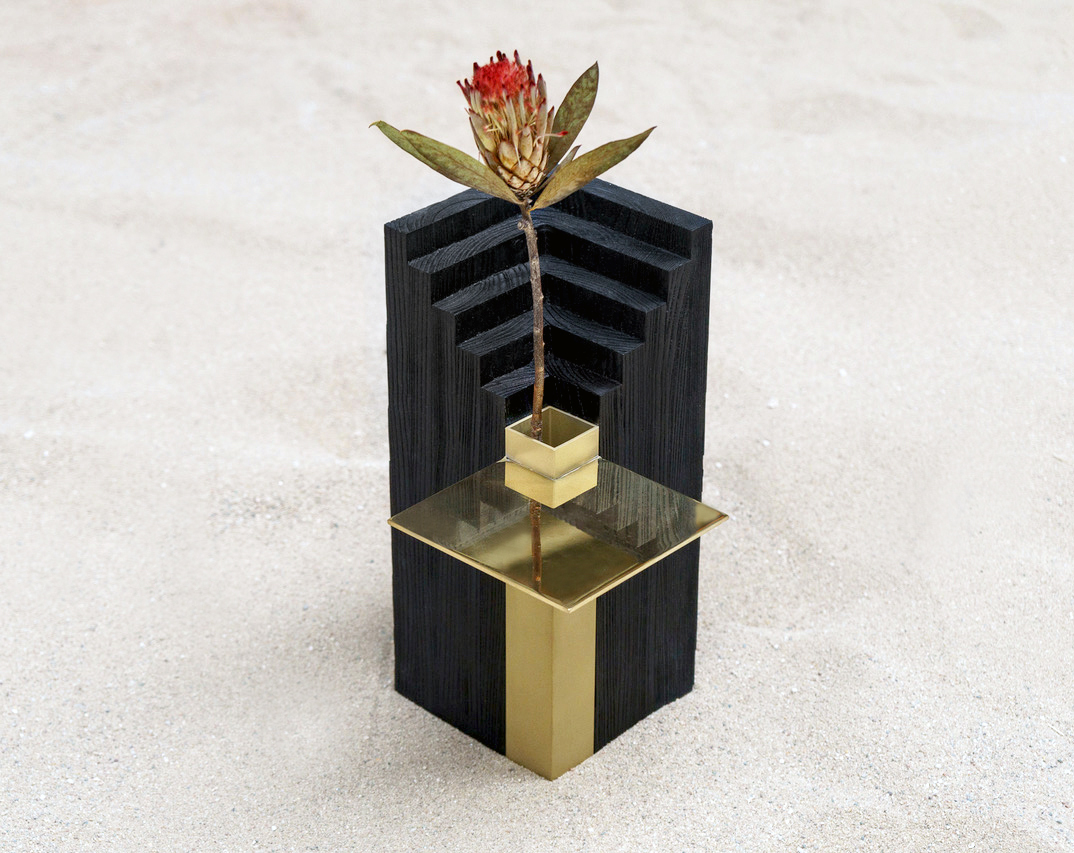 I once gave a talk at Sofia Design Week, which may be why I have a soft spot for Bulgarian design. Dessislava Madanska of One Design Space is based in London now, but had her Vanity vase handcrafted by artisans in her native country.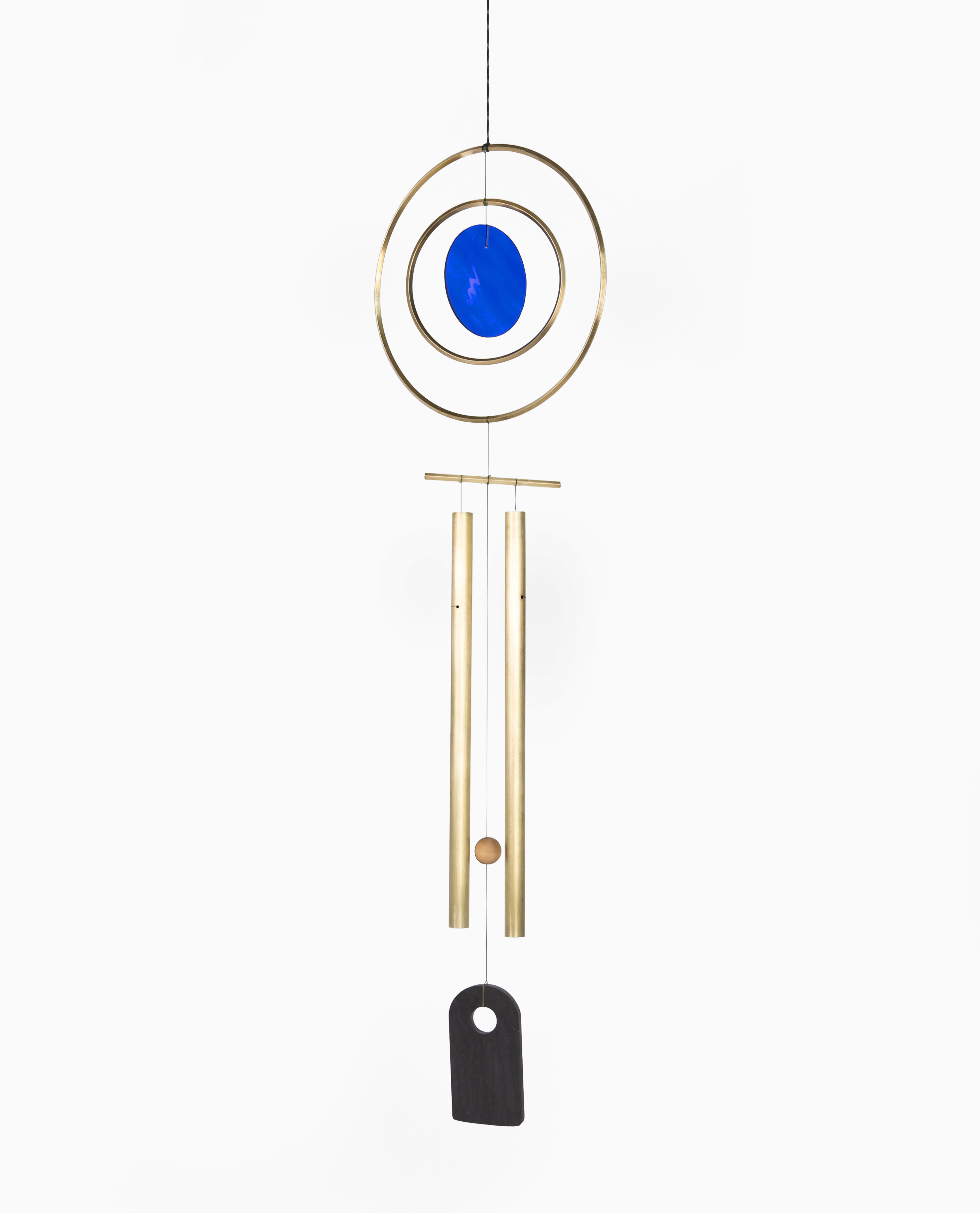 We can't resist a great wind chime — this one's by Objects for Others, a collaborative art/design practice in Los Angeles founded by Mak Kern and Rebecca Bruno. As of today you can see their chimes at The Pit gallery in L.A., where they'll be part of a series of dance performances and sound baths by the duo.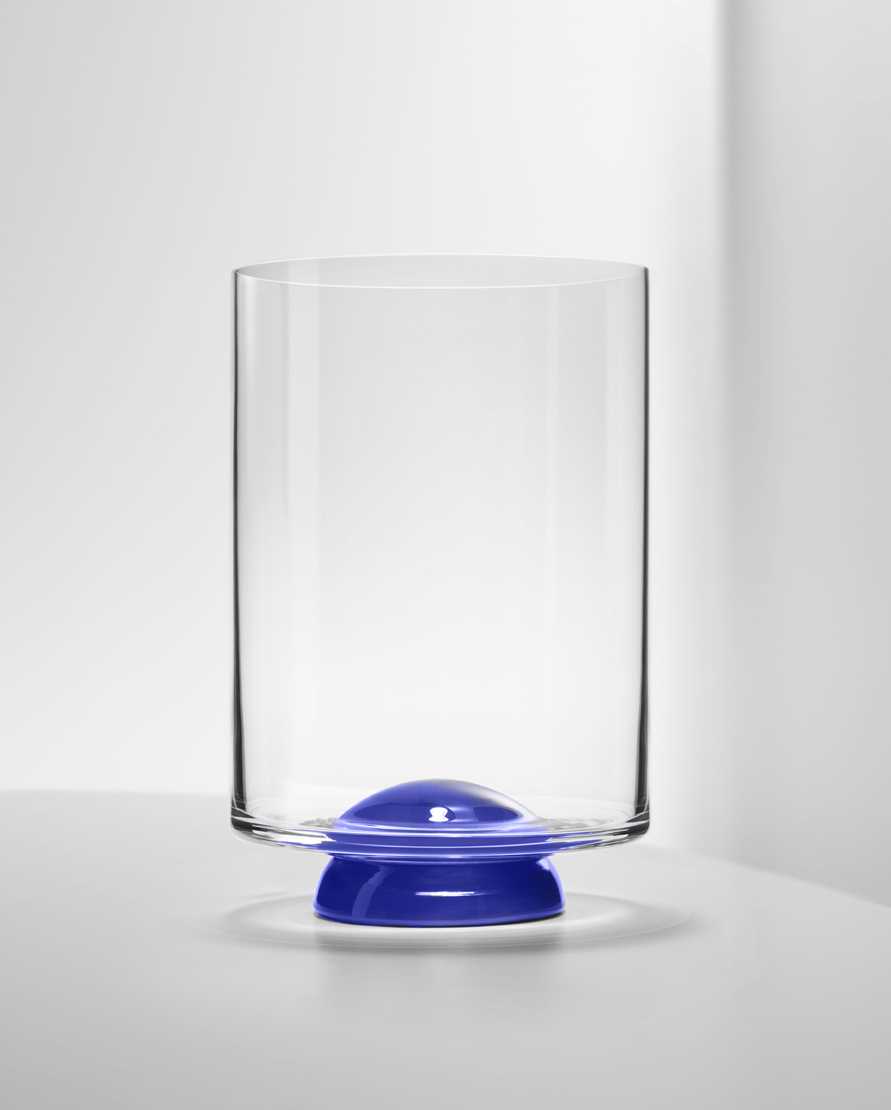 We recently discovered the glassware of Italian brand Nason Moretti via Barneys, and could really see ourselves having a set of these Dot glasses, designed in collaboration with Giovanni Patalano.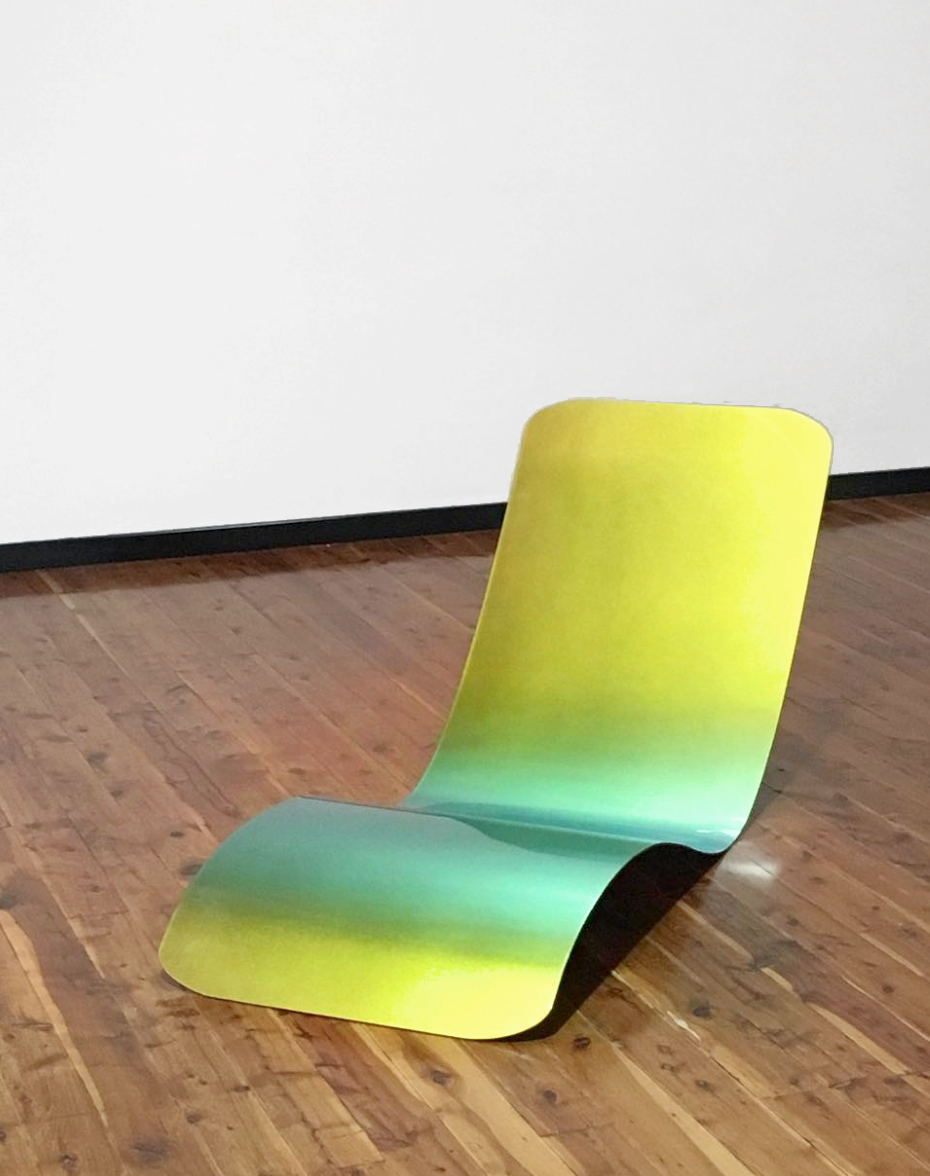 As if Jonny Niesche wasn't already one of our fave artists right now, he just dropped this sick sculptural lounge chair on Instagram and — even better — it's called Sun Tongue.
Exhibitions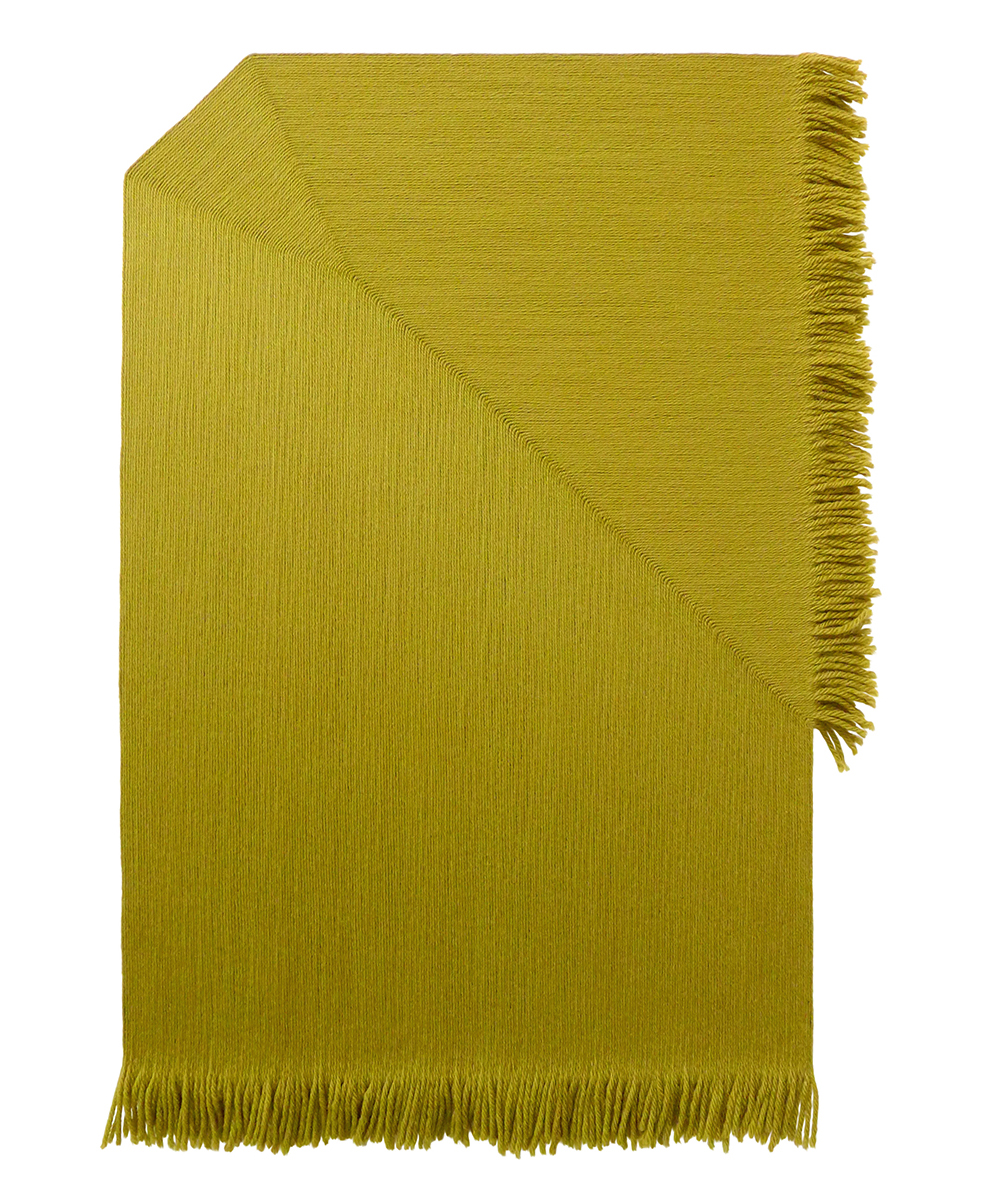 We are huge fans of fiber art — I personally would fill the walls in my apartment with Brent Wadden "paintings" if I had a trust fund — and our newest discovery is Matthew Larson, who just opened a show at Massey Klein gallery in New York. The pieces in the show are fairly simple; they almost look like blankets until you look closer at their structural complexities — and the fact that they aren't actually woven, but placed strand by strand onto velcro.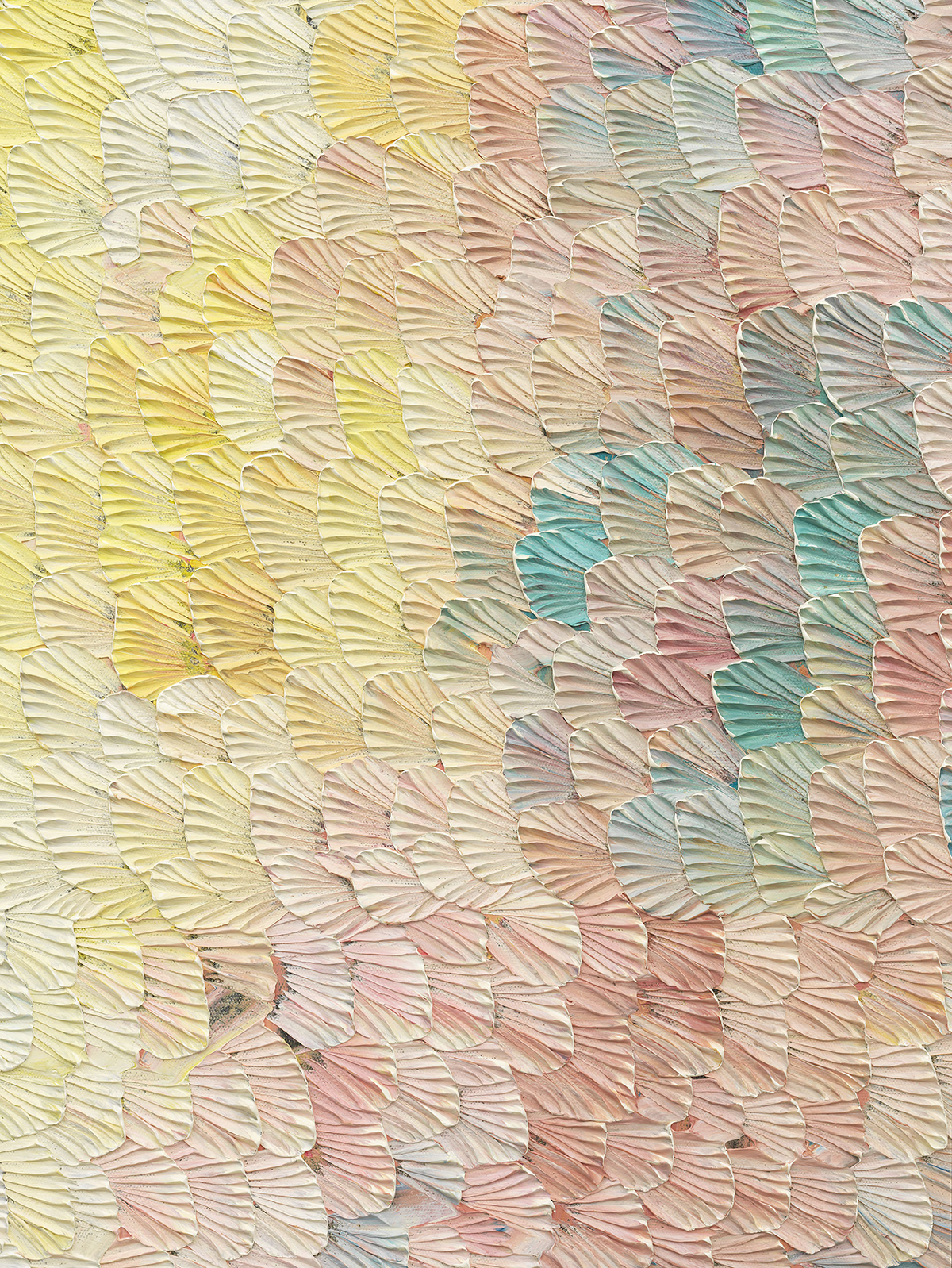 It's probably not totally kosher to present you the work of L.A. artist Dashiell Manley this way — the above is an extreme close-up of one of his paintings, on view as of this week in a new solo show at Marianne Boesky — but the photos of his pieces just don't capture what makes them so amazing, namely his way of sculpting each paint dab with a palette knife until it almost looks like a little fan or seashell. Click here to see the full scale works (and see what we mean).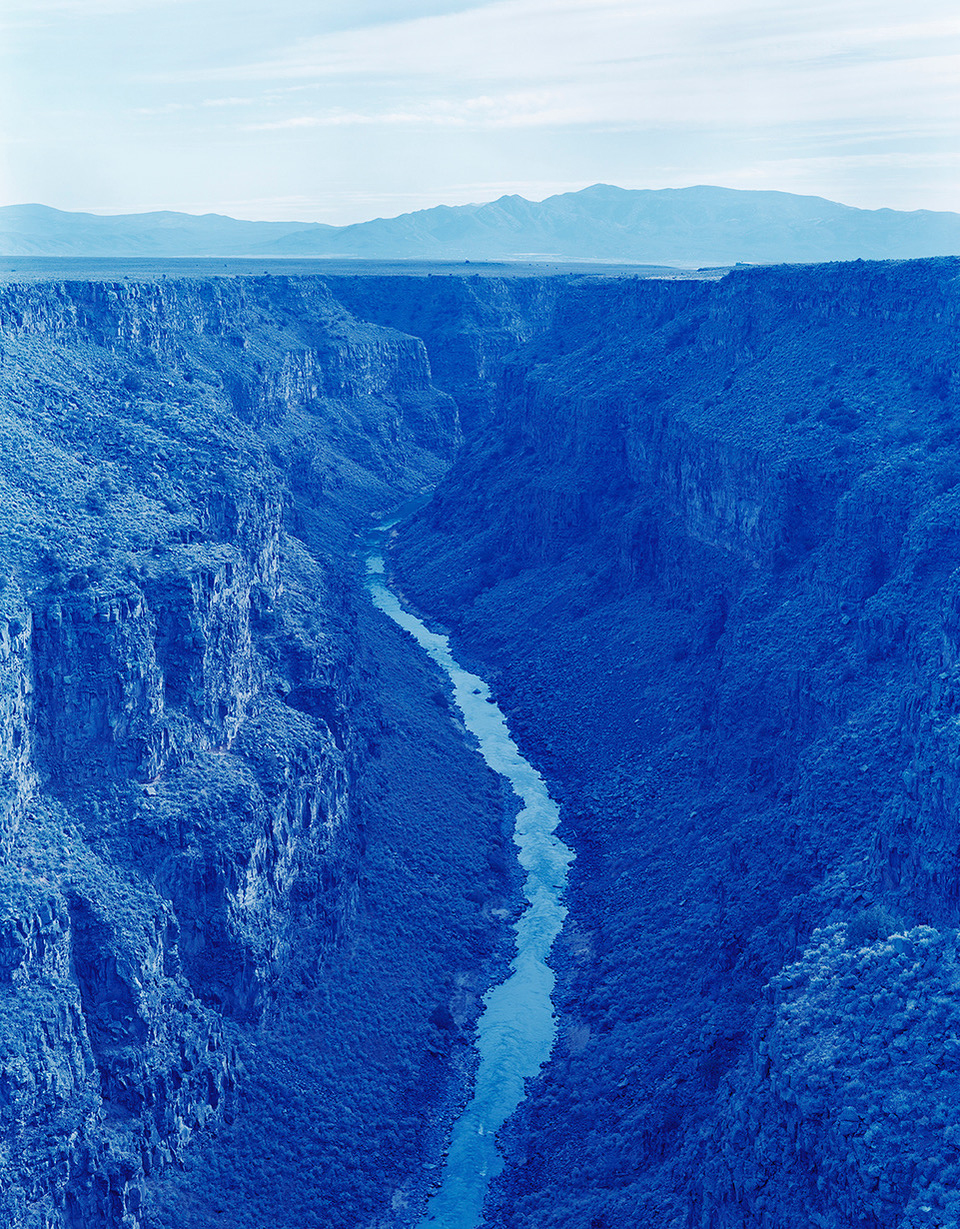 Another favorite artist — photographer David Benjamin Sherry — has a new show at Moran Moran in Los Angeles of photographs of national monuments, including several that are on "the Trump administration's final list of National Monuments whose protected status will be violated to be sold in interest of coal extraction, uranium mining, and oil drilling."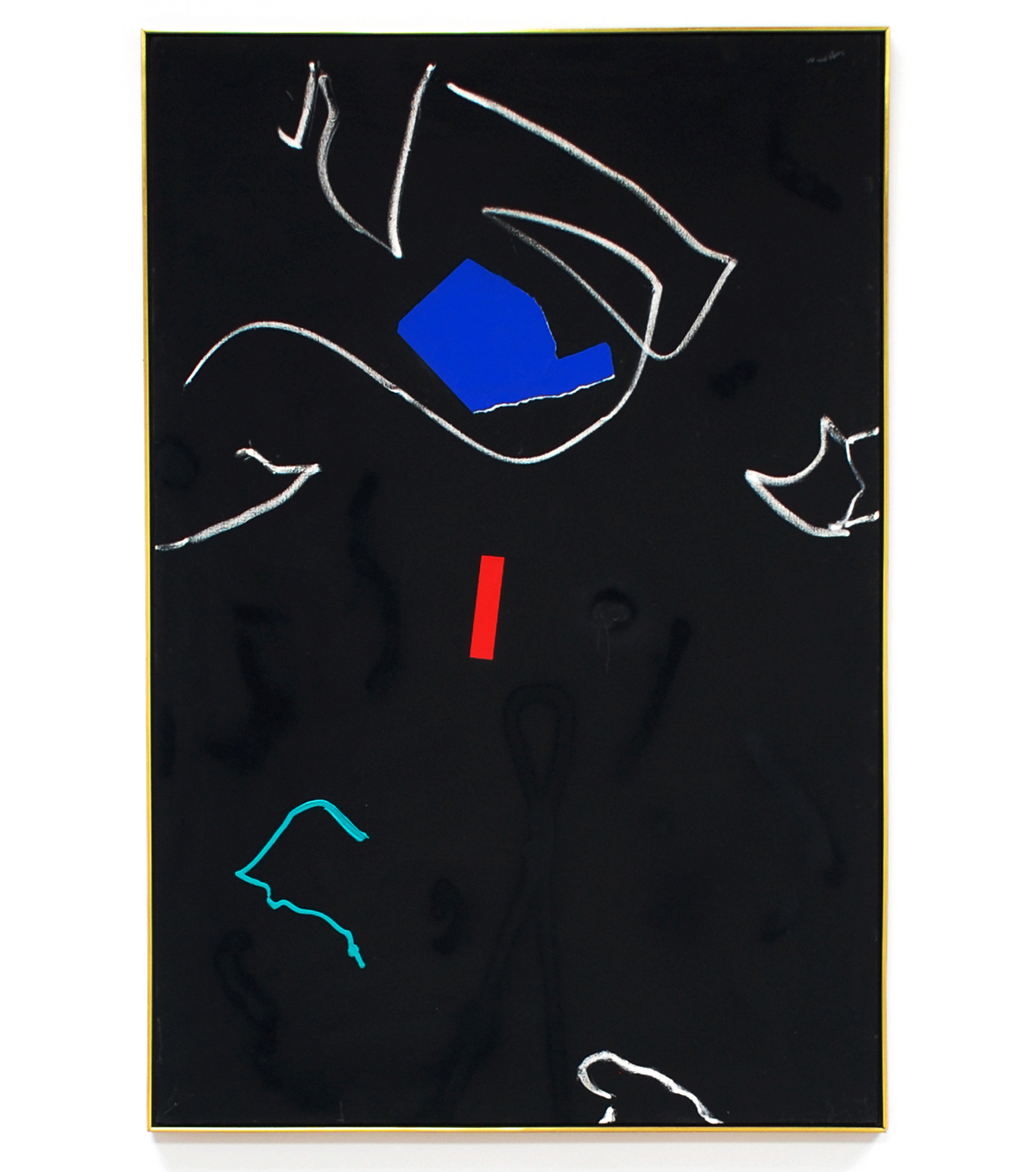 Did you assume this painting was by a hip contemporary artist? Nope — it was made in 1984 by the late L.A. painter Emerson Woelffer, whose four decades of work is now on view at Ibid Gallery. Great overview of the show available here.