11.17.18
Week of November 12, 2018
A weekly Saturday recap to share with you our favorite links, discoveries, exhibitions, and more from the past seven days. This week: Highlights from the Salon Art + Design fair, a swoon-worthy seating ensemble at Dimore Gallery, and furniture by two brand-new Brooklyn talents to watch.
Discoveries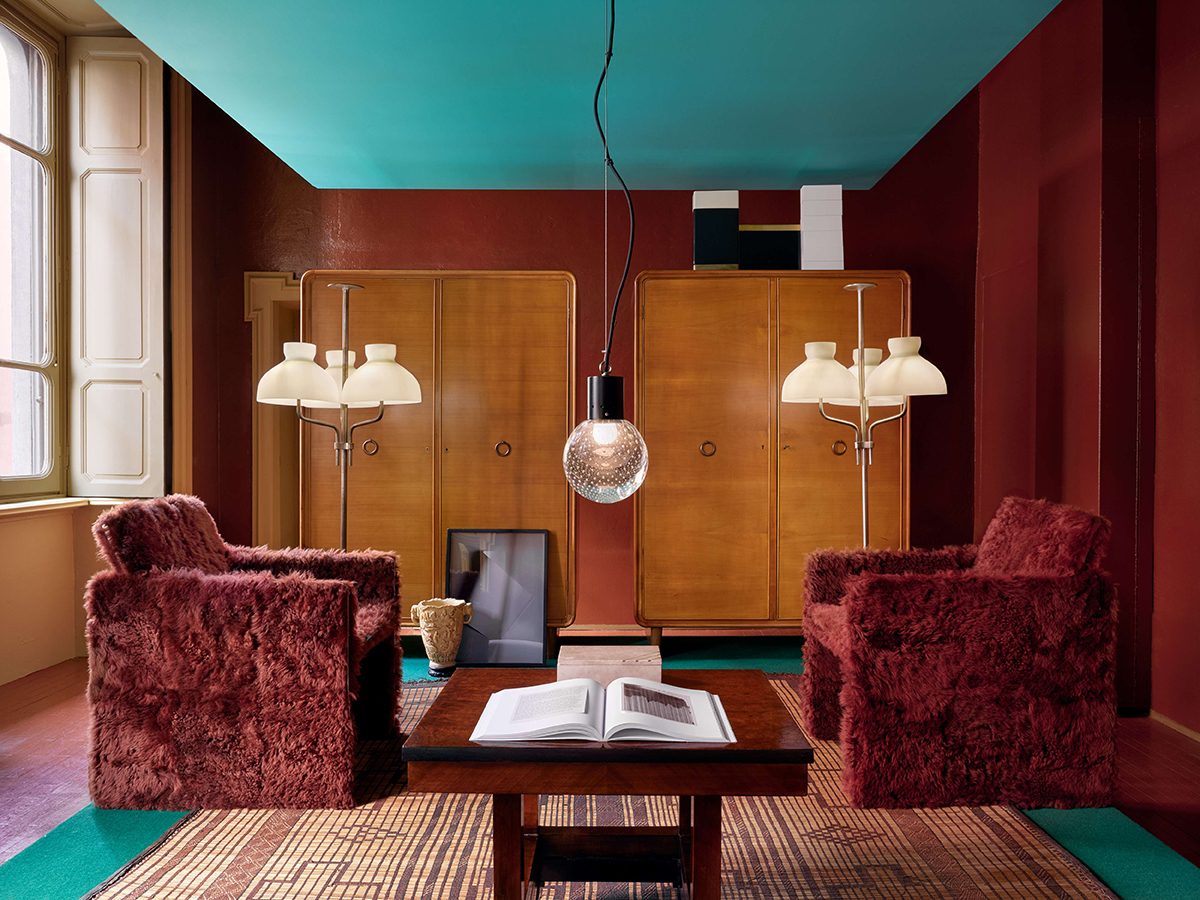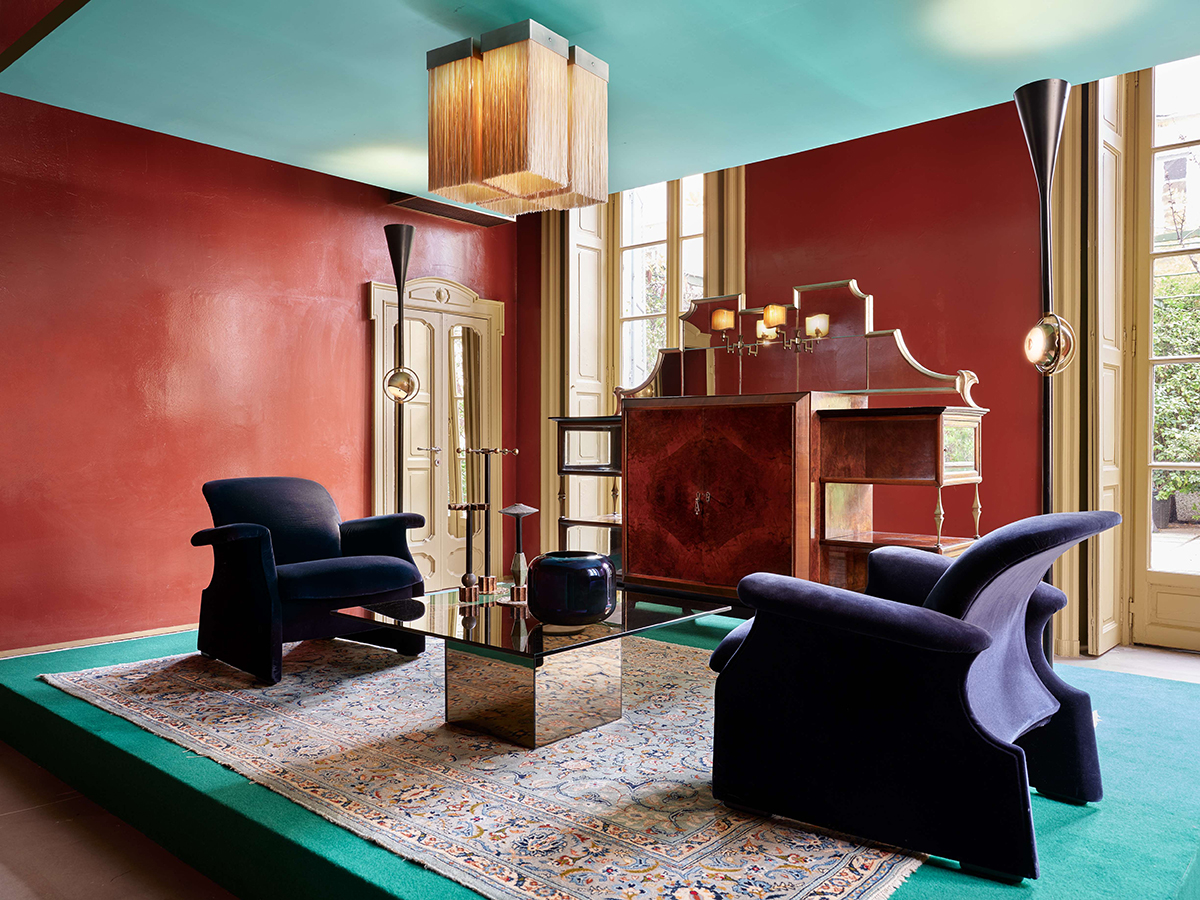 The Milan-based Dimore Gallery changes up its scenography periodically throughout the year, and its styling game can only be described as magical. The most recent redesign features rust-colored walls and azure ceilings, as well as three of the coolest chairs we've seen: At the top of this post are four heart-shaped seats designed by Eugenio Gerli and produced by Tecno in the 1970s; shown here are two furry, brick-red armchairs by Dimore Studio and a pair of '80s-era suede club chairs by Achille and Pier Giacomo Castiglioni.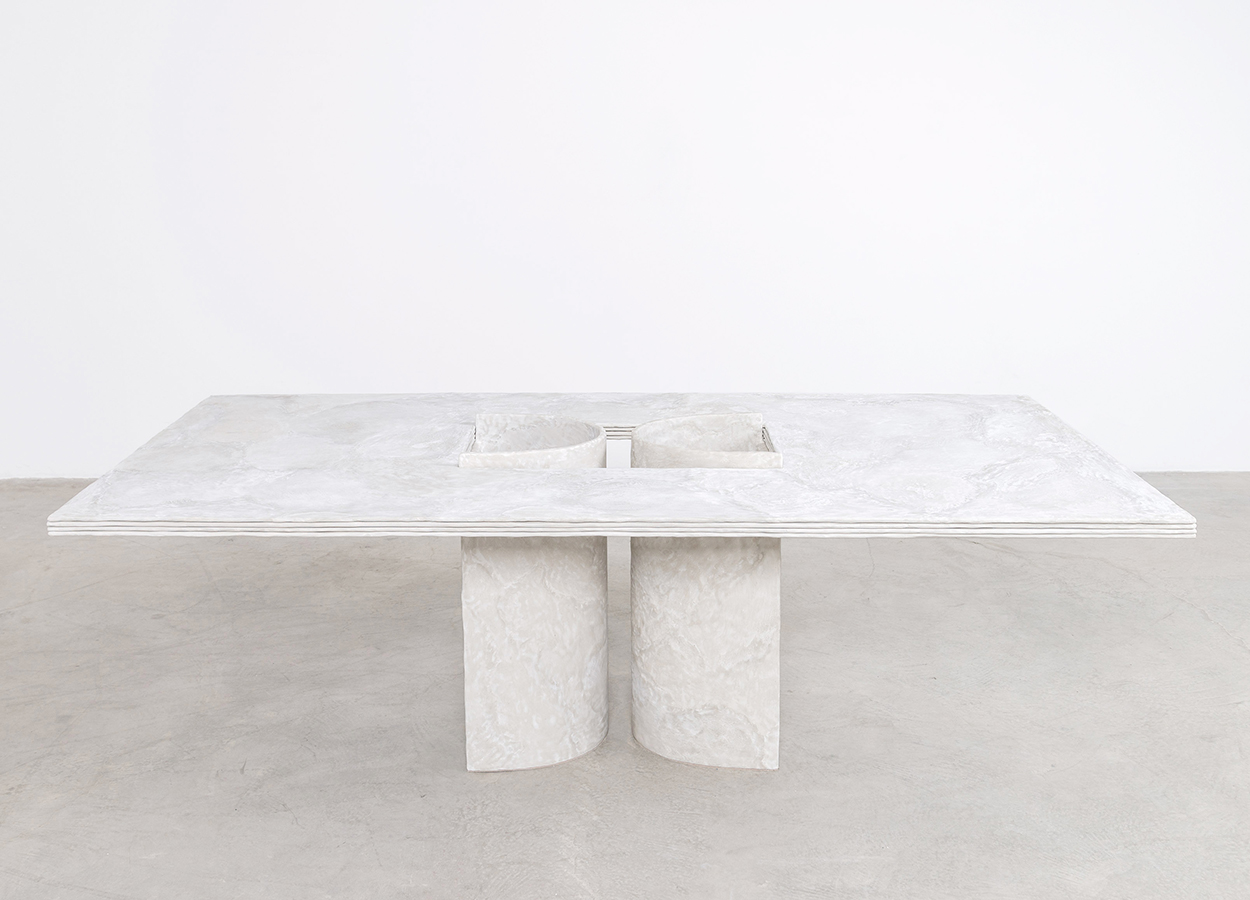 Years ago, we joked that Lindsey Adelman's lighting studio was like a finishing school for young designers, producing as it did talents such as Bec Brittain, Karl Zahn, Brendan Keim, and Mary Wallis. These days, we'd venture to say that that baton has been passed to Fernando Mastrangelo, whose Brooklyn studio has been spitting out new furniture talents faster than we can count — after Ian Cochran's mind-bending pink resin table comes Bailey Fontaine's epic cement table, which the Brooklyn designer rolls out and kneads much like a baker does with dough.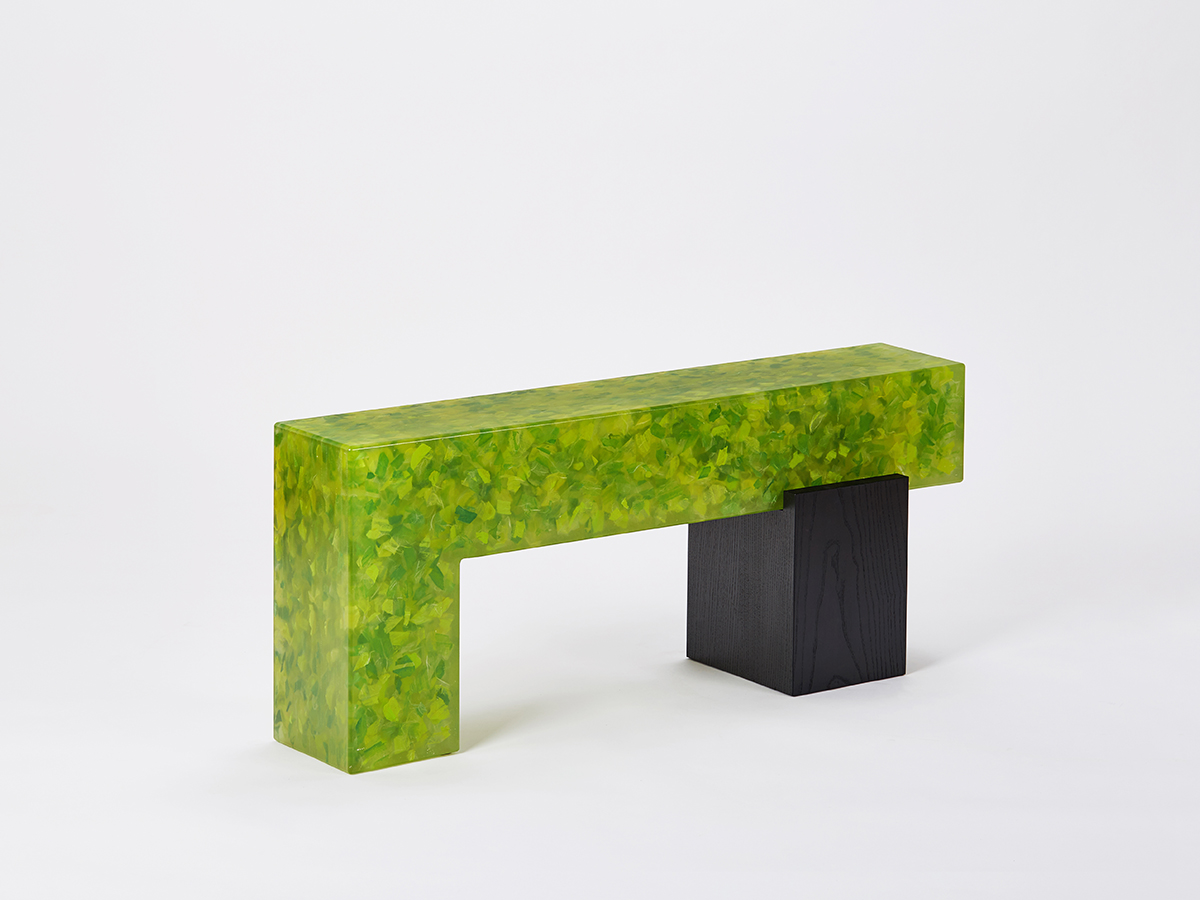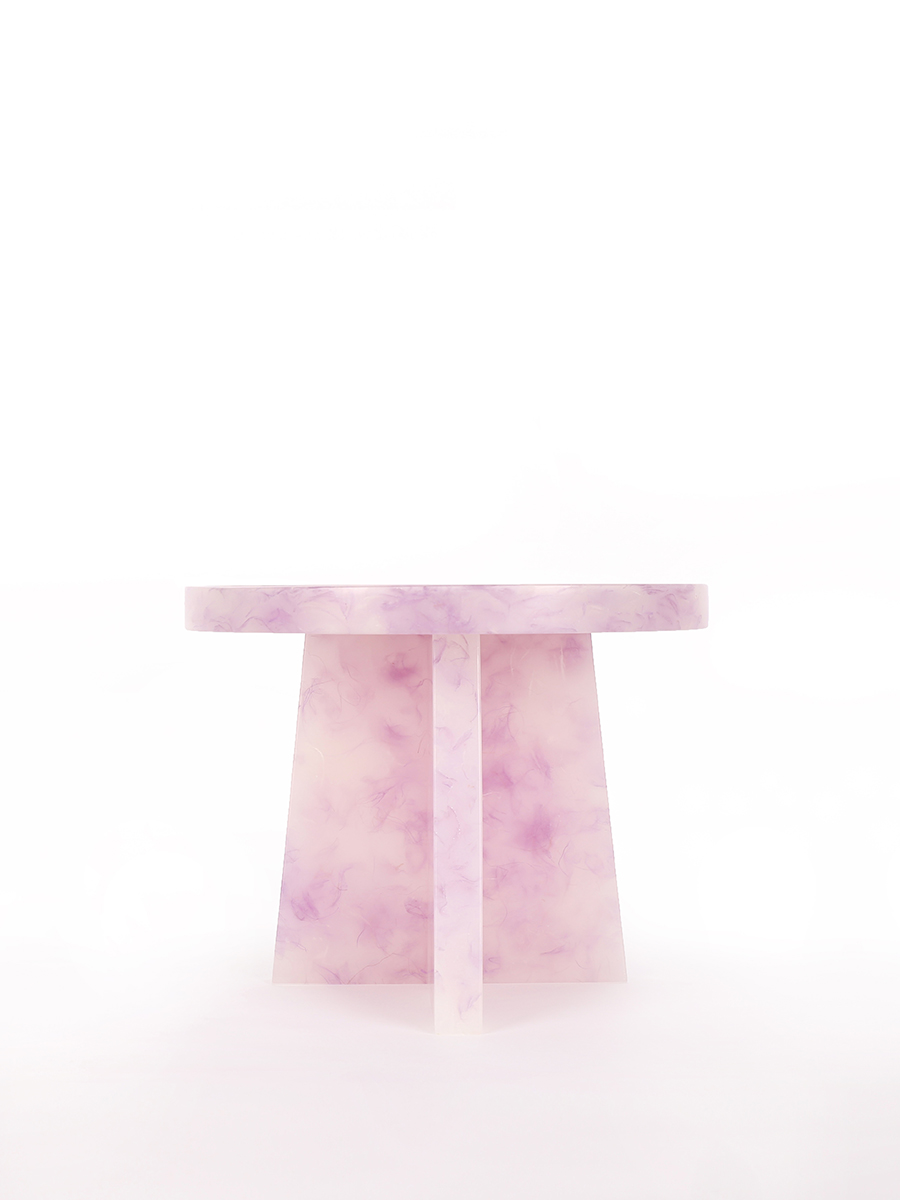 We've been digging the work of Korean designer Sangwoo Son, whose benches and seats were inspired by a foggy Ryo Anji garden during his trip to Kyoto, Japan. "The hazy image of the fog is expressed in a variety of colors, combining epoxy resin and traditional Korean paper," Son says. The bench, top, was part of a 2017 series called Mist while the bottom table is part of a newer collection called Kiri.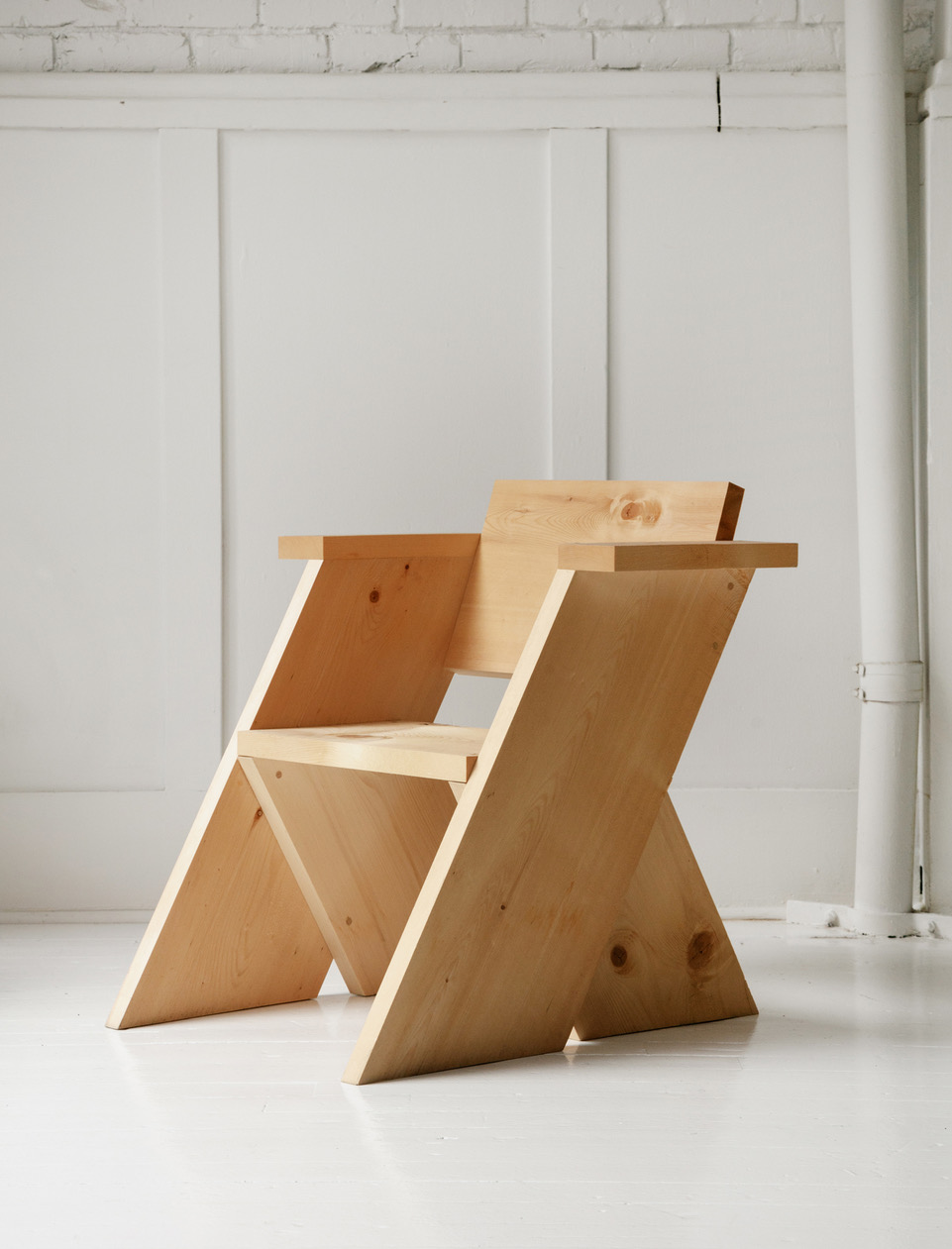 The Vancouver-based shop Neighbour — which already runs both women's and men's locations — recently opened Neighbour at 51 Powell, a revolving space that will host events and carry books, furniture from Green River Project (including the chair above), ceramics by Nathalee Paolinelli, and vintage design objects and housewares.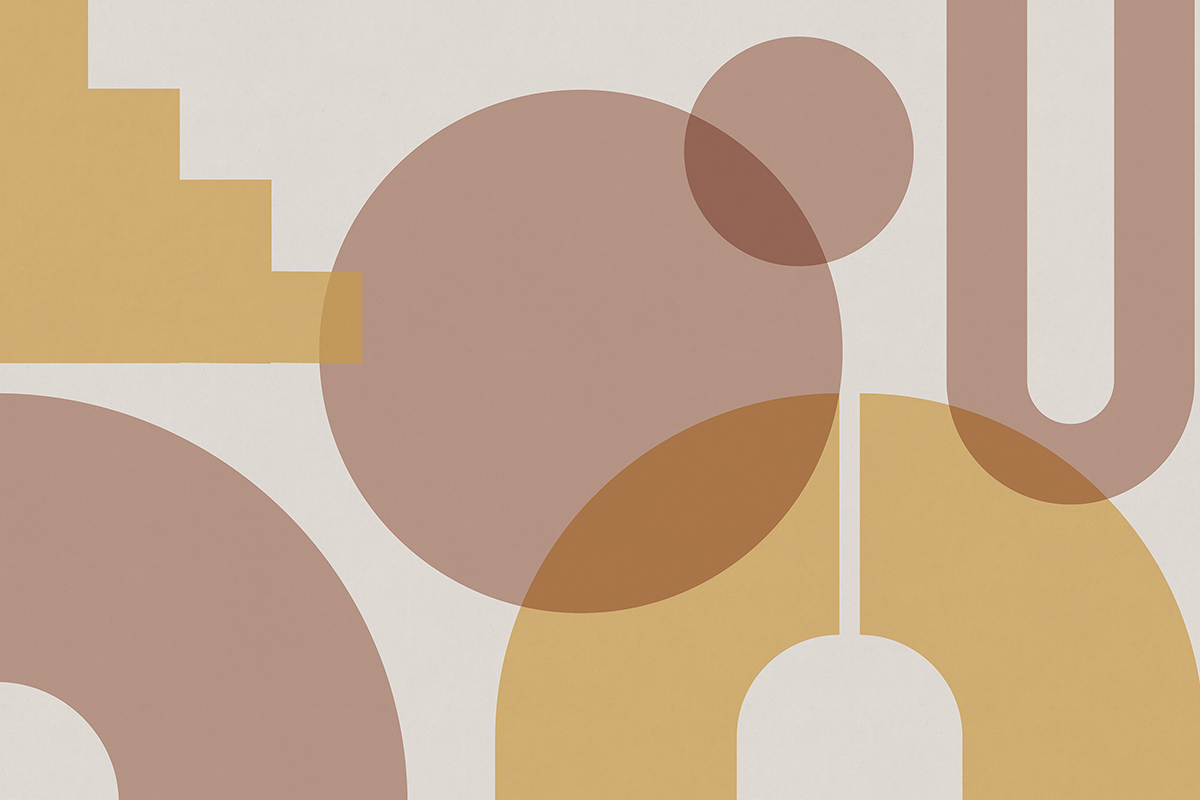 Next year marks the 100-year anniversary of the Bauhaus, established in 1919, and to celebrate, the digital wallpaper company Murals is releasing a new collection that references classic Bauhaus shapes and colors, inspired by the color theory work of Josef Albers and László Moholy-Nagy. Our favorite is the mustard, natch.
Links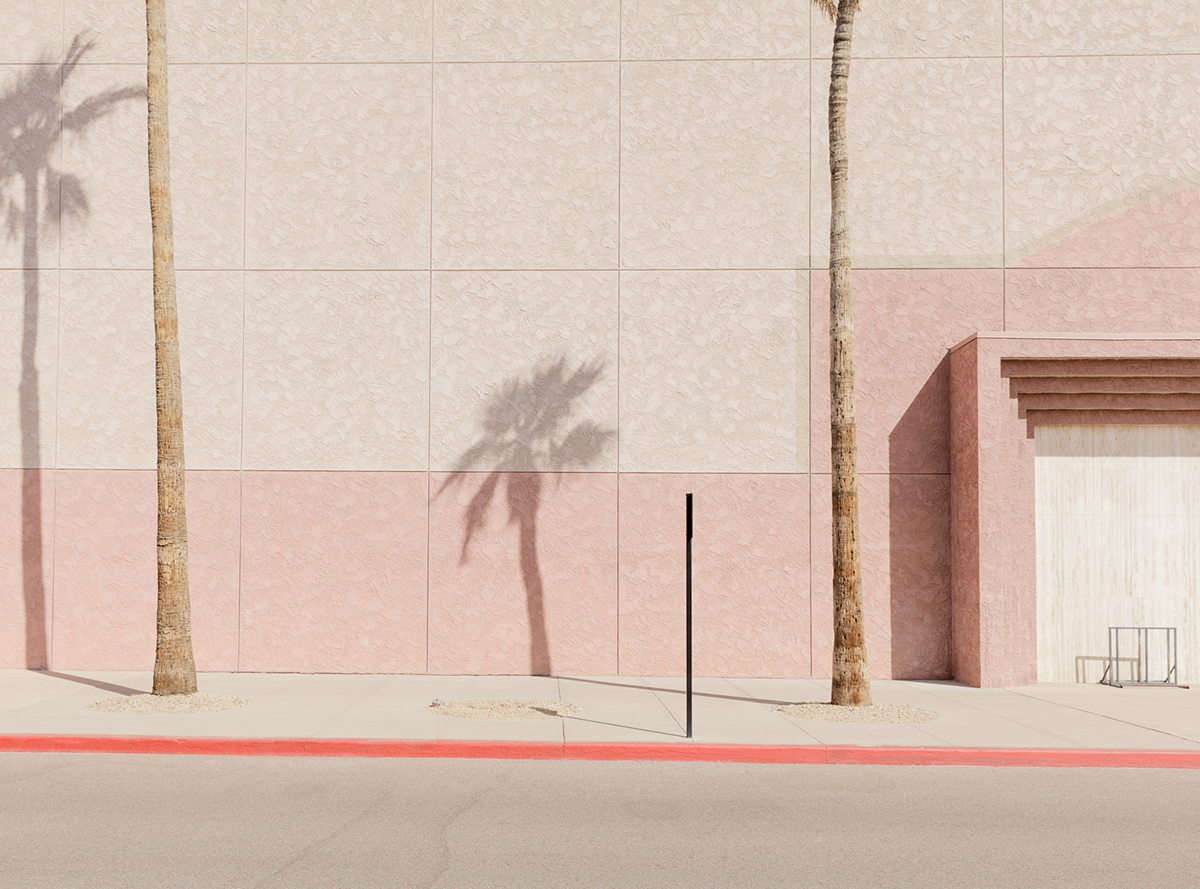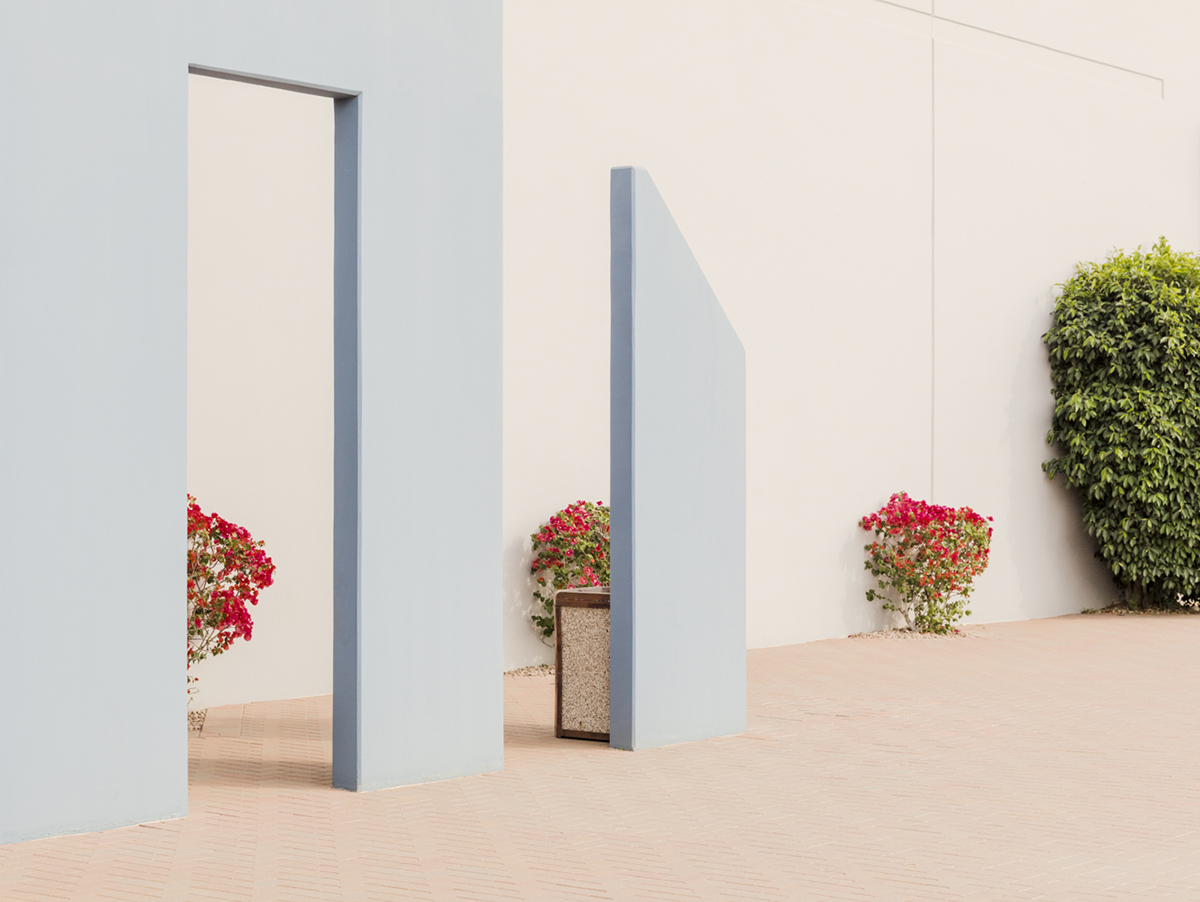 This photography series of abandoned shopping malls by Jesse Rieser has made the blog rounds already, but it's new to us. The one with the baby blue walls looks strangely current, like it could be the set design for a Mansur Gavriel presentation.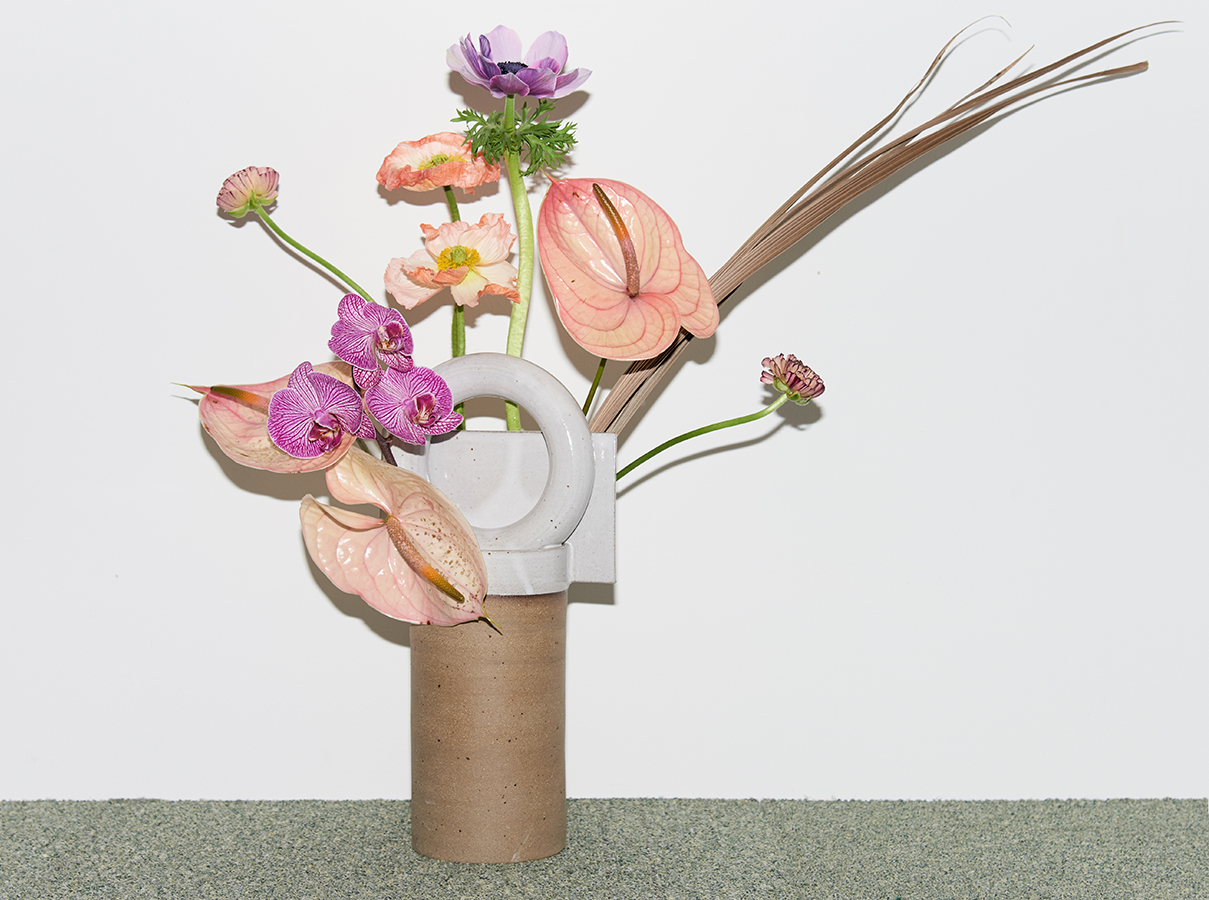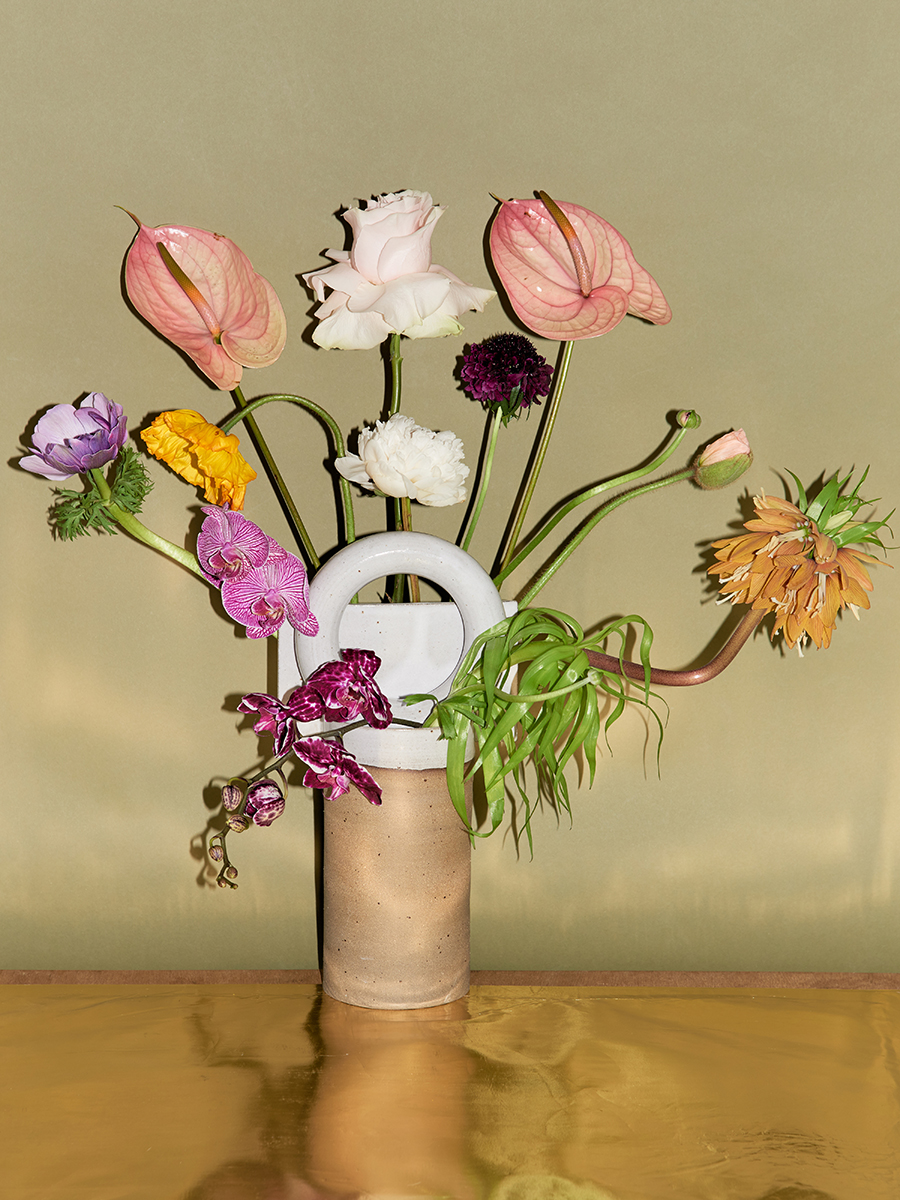 Also new to us: Glaze Magazine, the ceramics-only, German-based digital publication that this week introduced us to London-based, sourdough baker–turned–ceramicist Lily Pearmain.
Exhibitions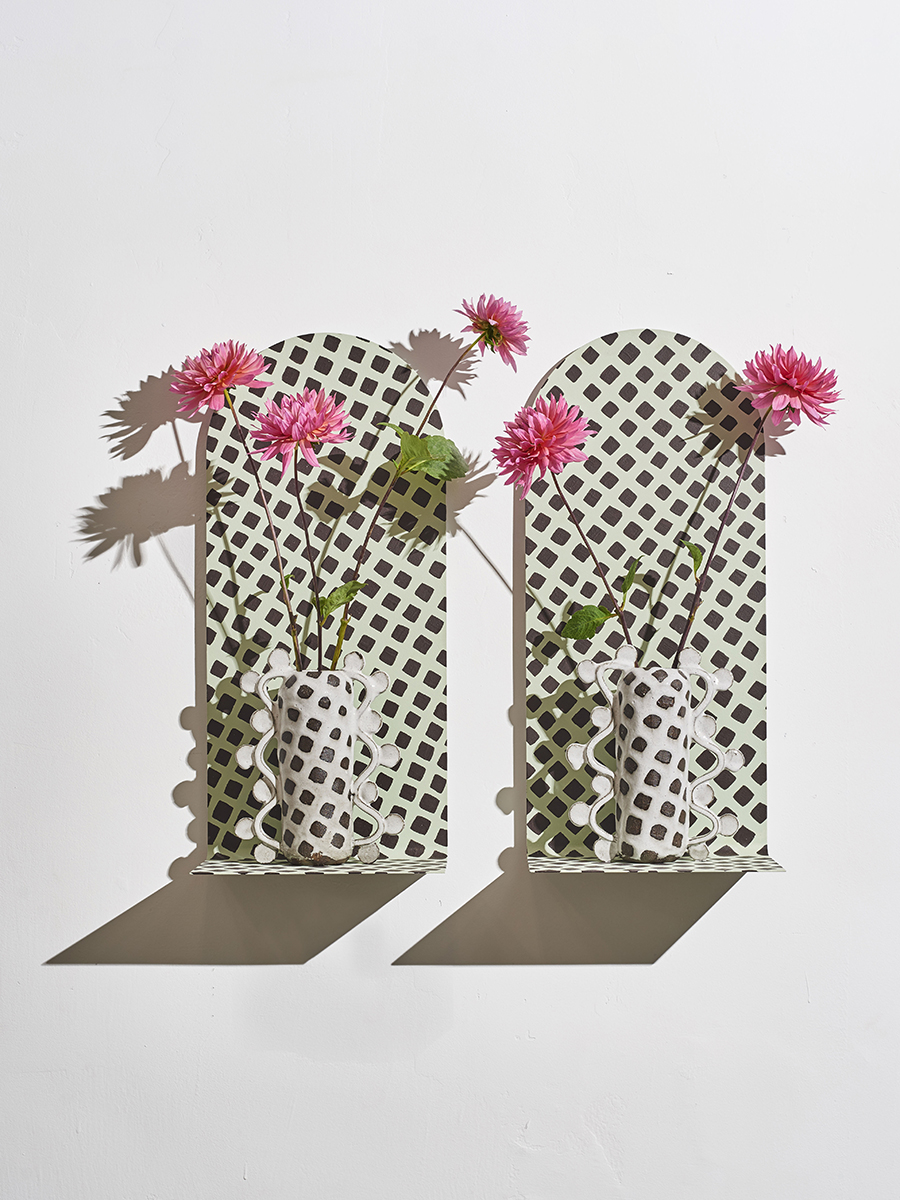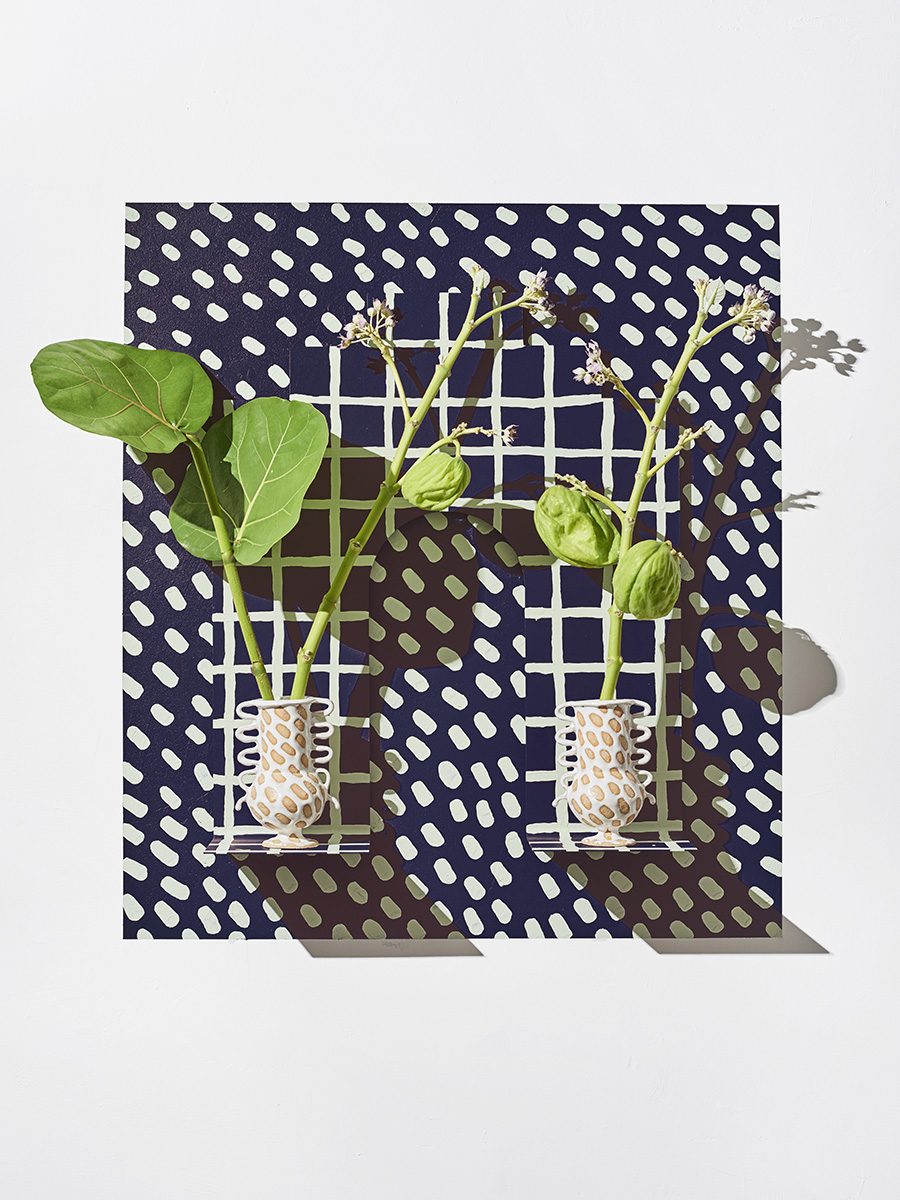 We've long been fans of Emily Mullin's ceramic and steel vignettes; her latest exhibition, called Woman On Top, debuted at Jack Hanley Gallery in New York this week. "Mullin's visual and historical influences can be found in a variety of genres including ancient Cycladic vessels, Gunta Stozl's heavily patterned weavings, the pleasure palaces of Rajasthan, Jerome Robbins choreography, the frivolous decorative style of Josef Hoffmann and the Wiener Werkstätte, design motifs from the Eighties, and fashion photography," say the exhibition notes.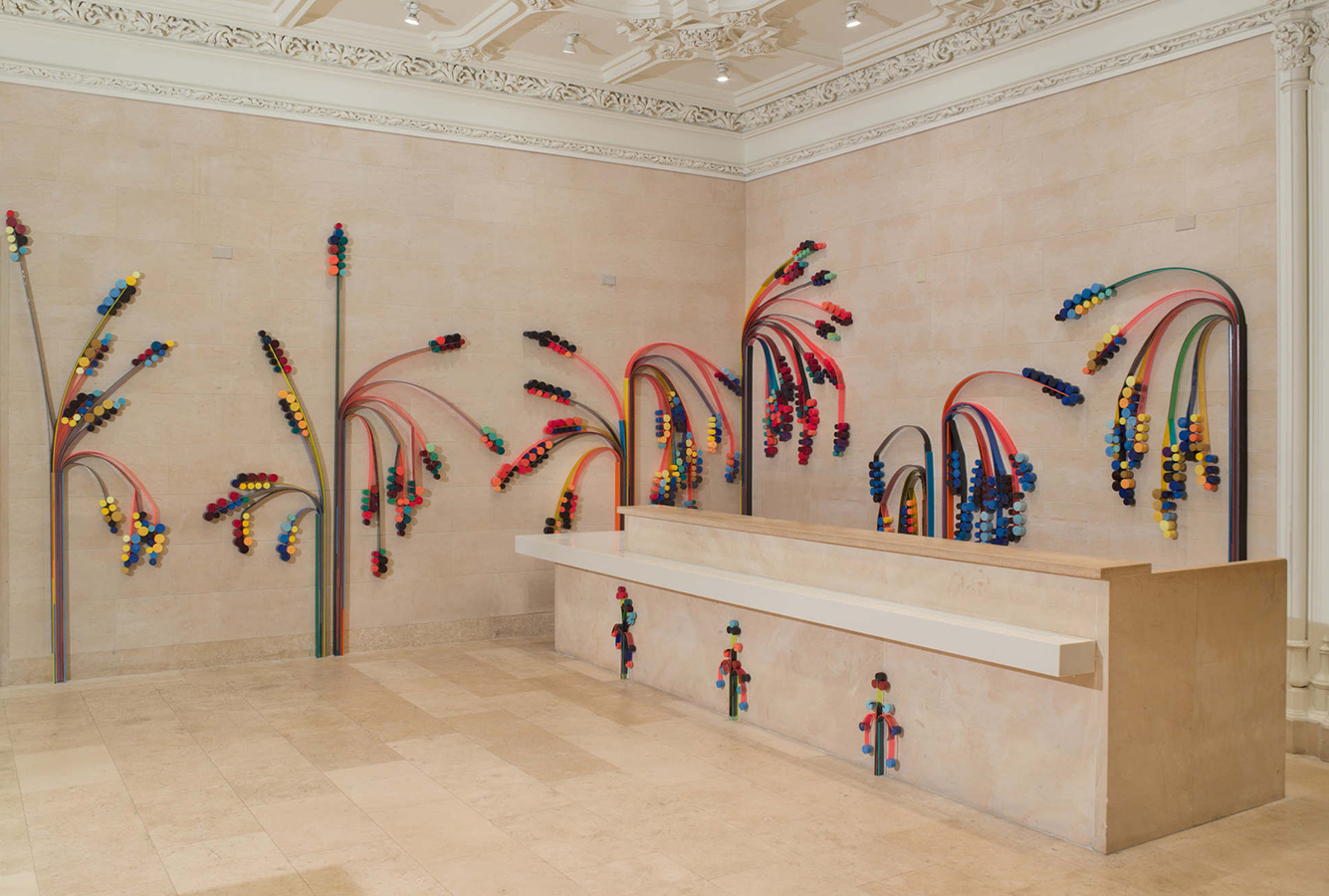 A cheerful sight greets visitors to New York's Jewish Museum this season: Plantlike wall sculptures by artist Eva Lewitt, meant to mimic a set of rarely seen wall drawings by her father, Sol Lewitt, that belong to the museum. Permanently installed on the second floor, the drawings are usually hidden behind the museum's ever-changing exhibitions.
The Salon Art + Design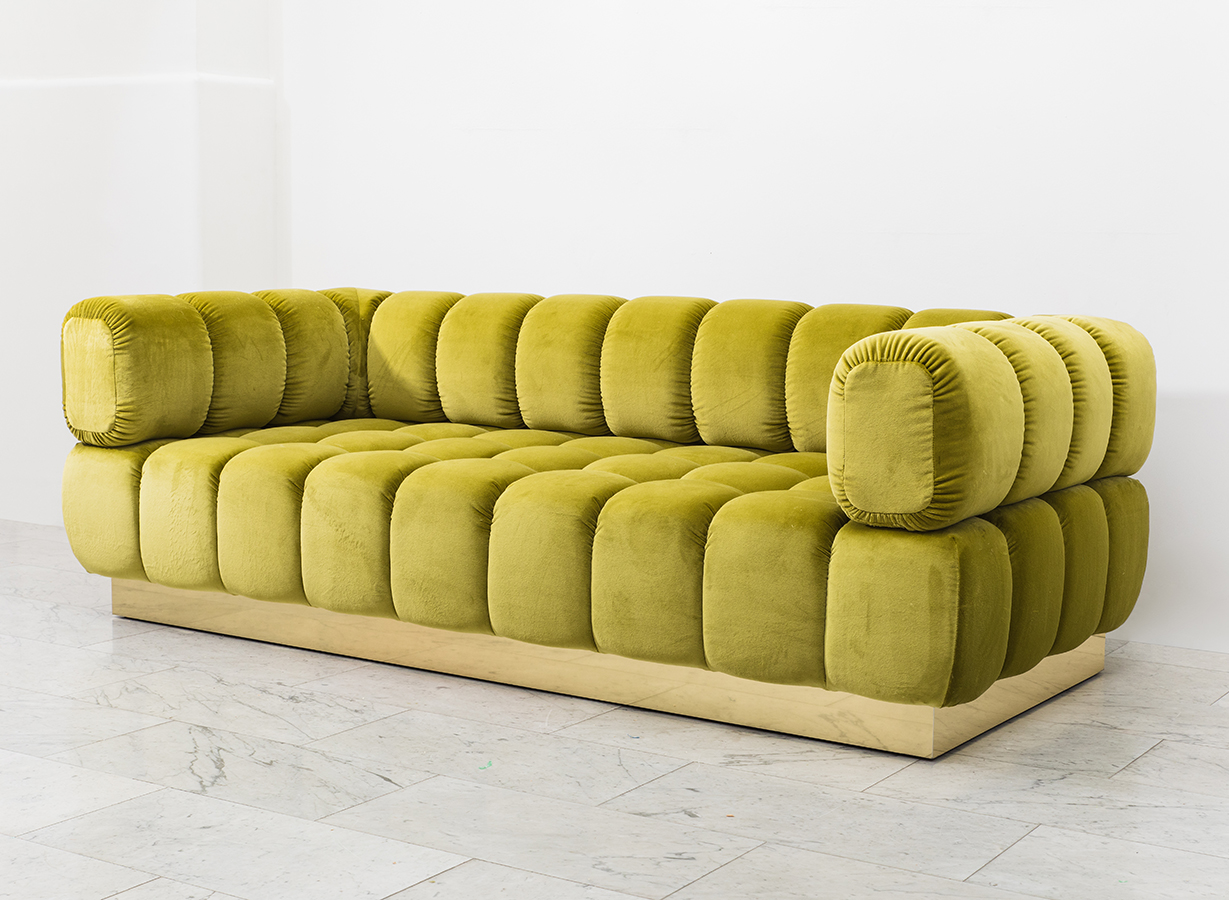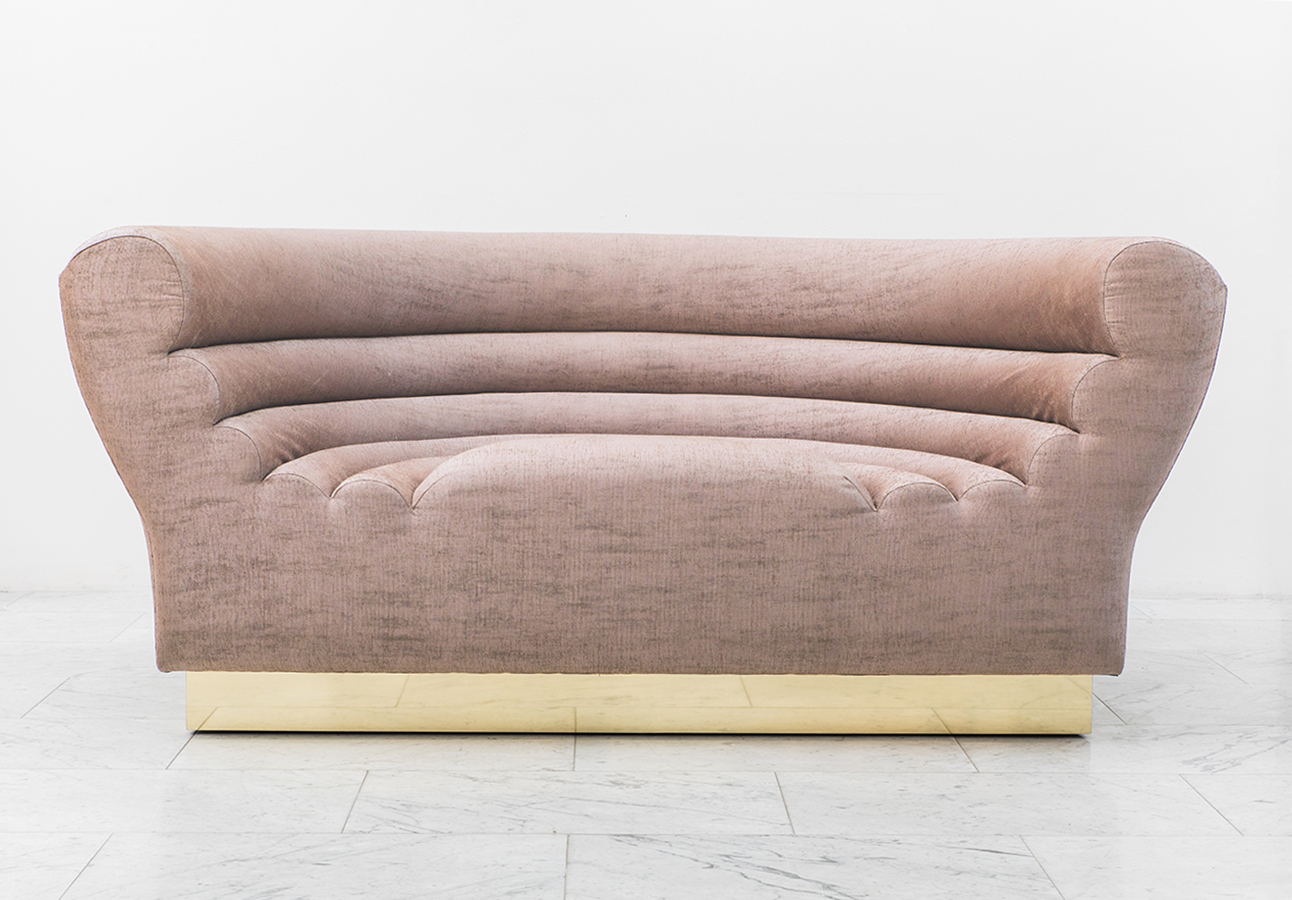 Get on that lime-green tip with a jumbo-tufted custom sofa from Todd Merrill's in-house collection. (We also like the demi-lune pink settee.)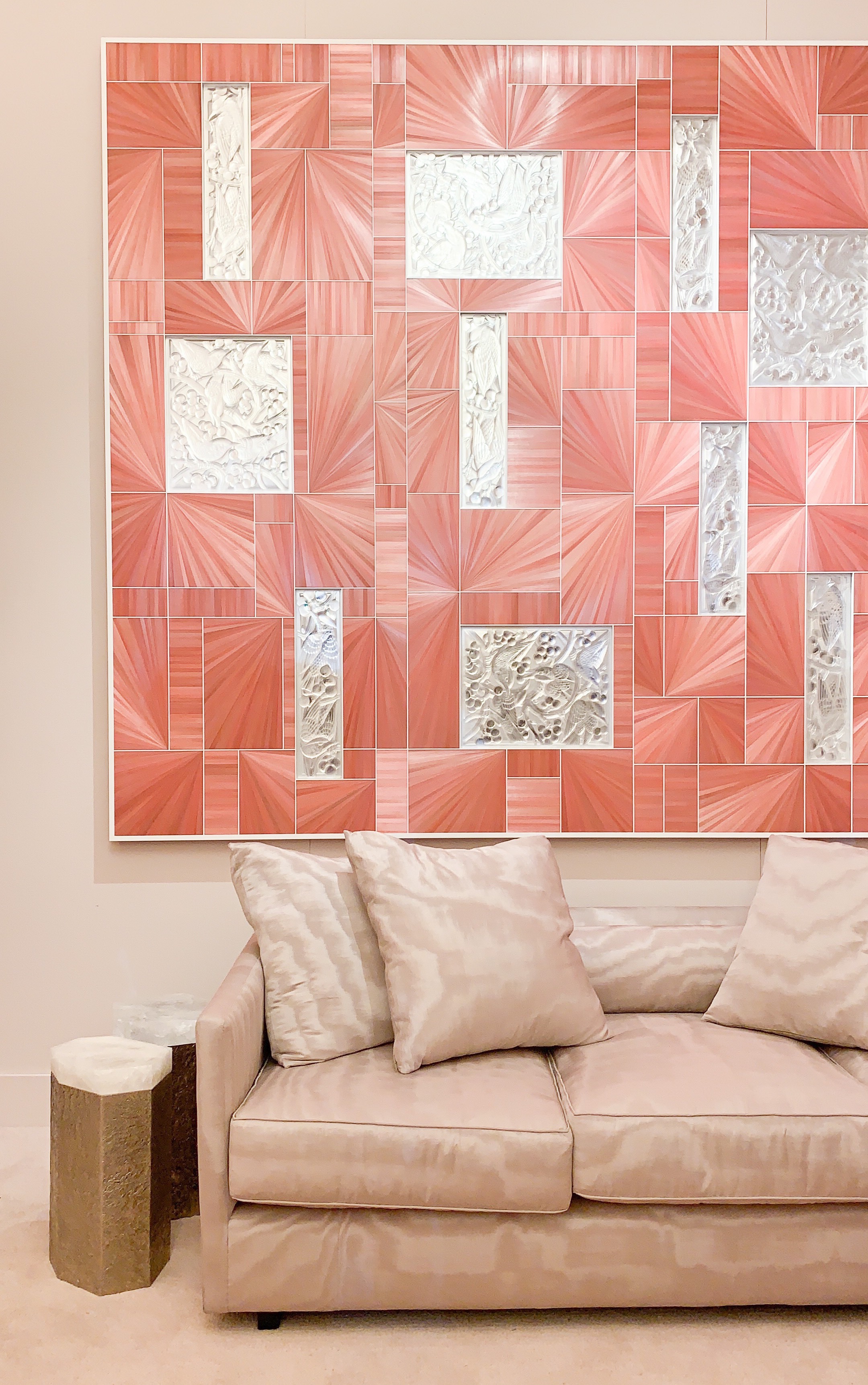 One of the coolest things at Salon this year was a site-specific, blush-colored installation by up-and-coming interior designer Ryan Korban and the renowned French glassmaker Lalique. The moiré couches are Korban's own design, while the massive pink piece is a mixture of inset crystal and straw marquetry, created by Jallu Ébénistes.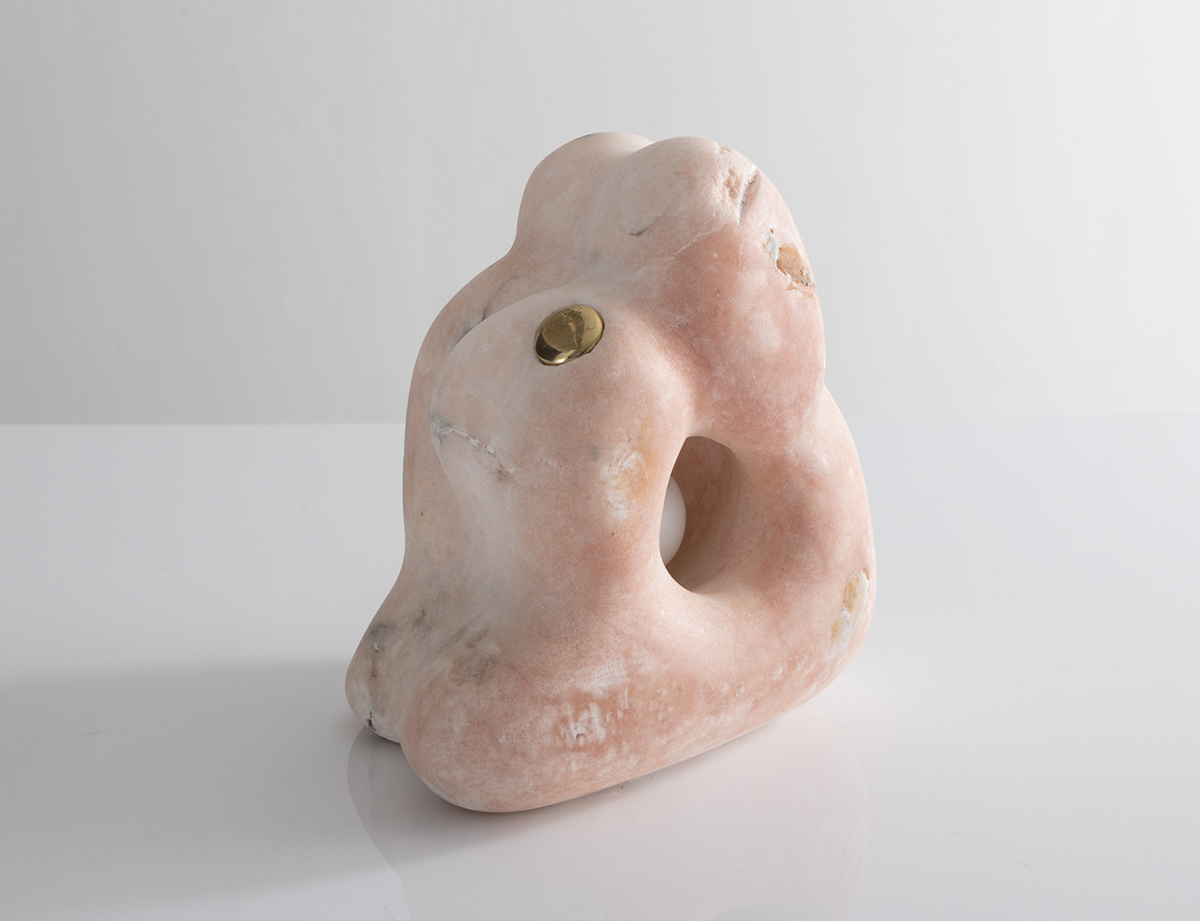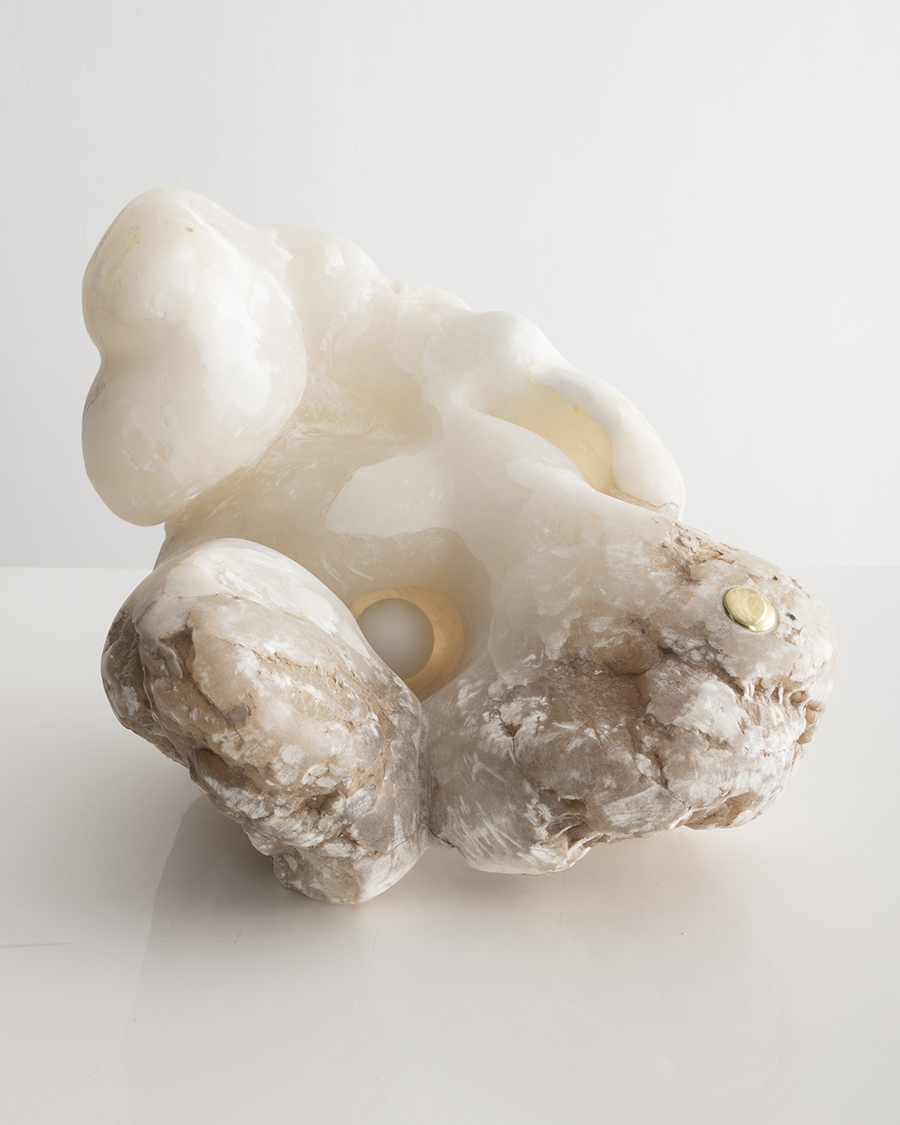 These calcite lights by Rogan Gregory caught our eye at the R & Company booth; they're hand-carved from stones Gregory often finds on the coast of Montauk.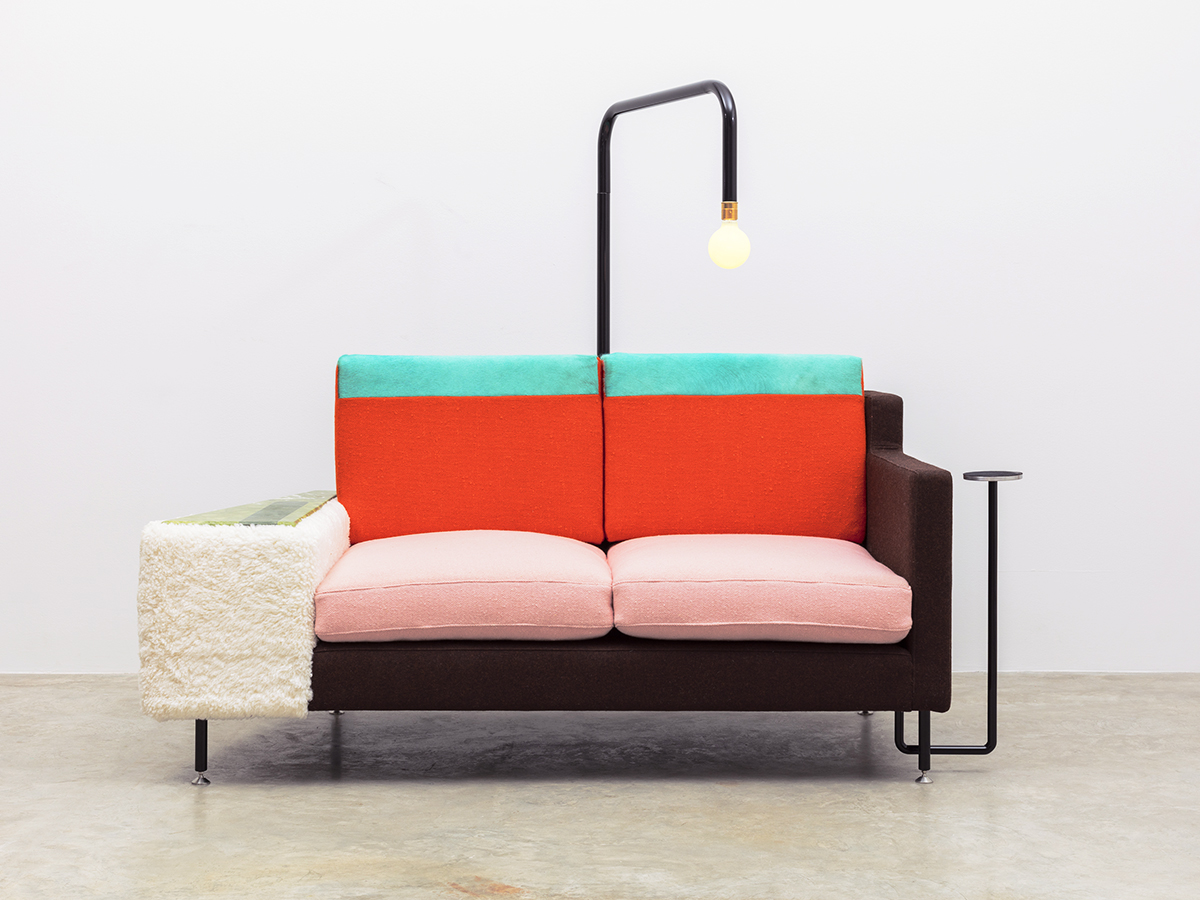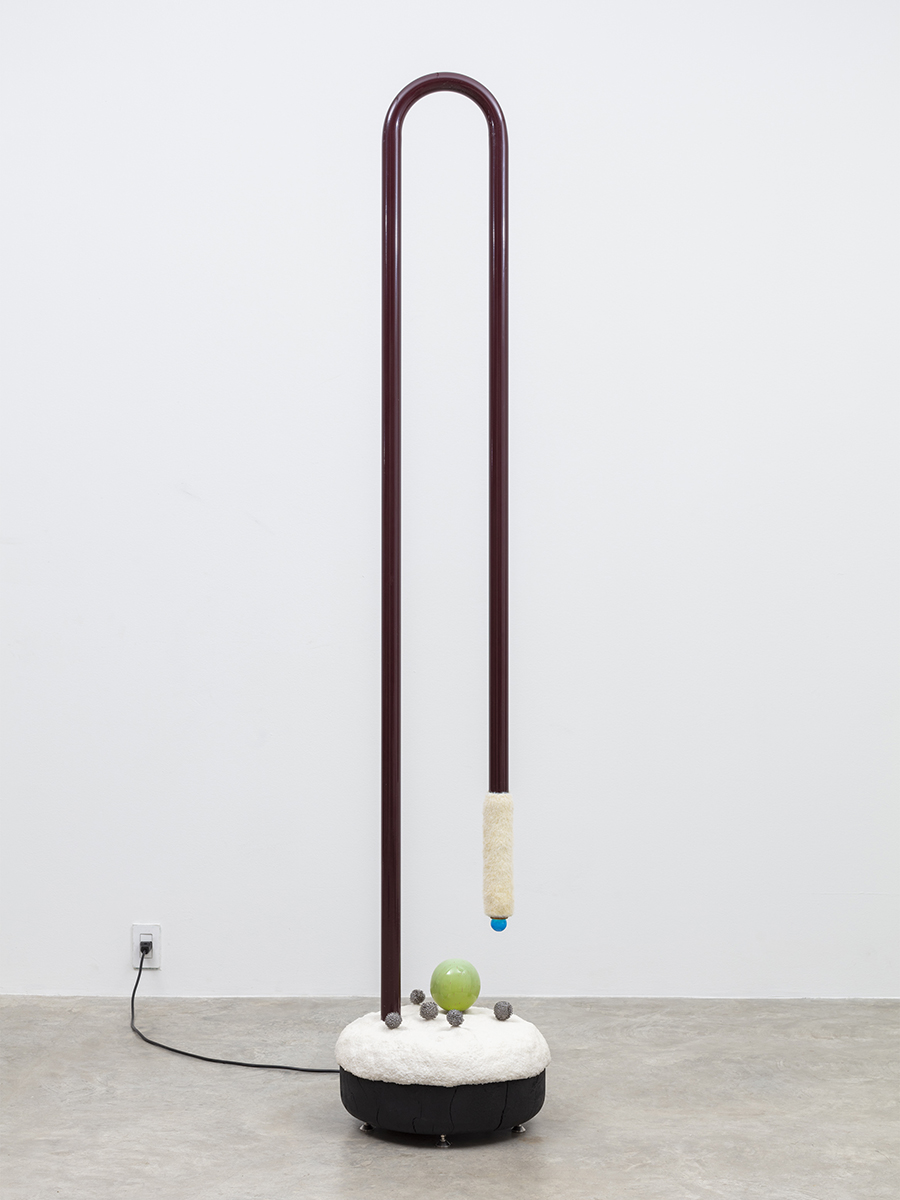 For its presentation, Friedman Benda placed three contemporary designers in conversation with the work of Ettore Sottsass: Misha Kahn, Ini Archibong, and Jonathan Trayte, With his background as a chef and foundry metal worker, British artist Jonathan Trayte, whose work is shown here. "I grew up in the 80's between South Africa and Yorkshire, spending a lot of my childhood in the bush," says Trayte. "I had no idea who Sottsass was, but his striking and experimental work permeated through popular culture and influenced. His cross-disciplinary approach to design and architecture is an inspiration," says Trayte.