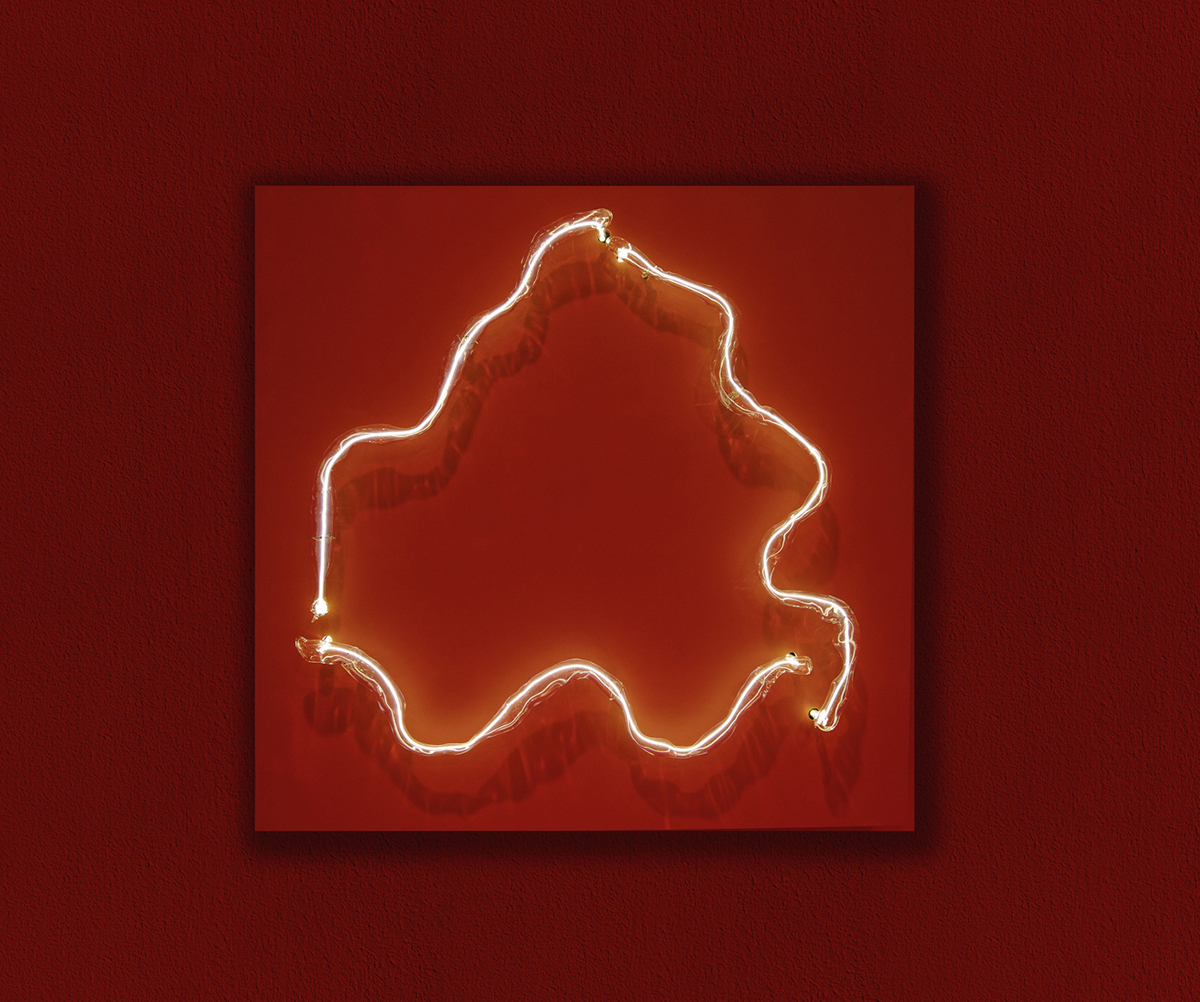 A weekly Saturday recap to share with you our favorite links, discoveries, exhibitions, and more from the past seven days. This week: Studio Swine showcased the results of their NYC immersion, Kinder Modern shacked up with Design Within Reach, and we fell in love with a lamp that looks like a potato chip.
Exhibitions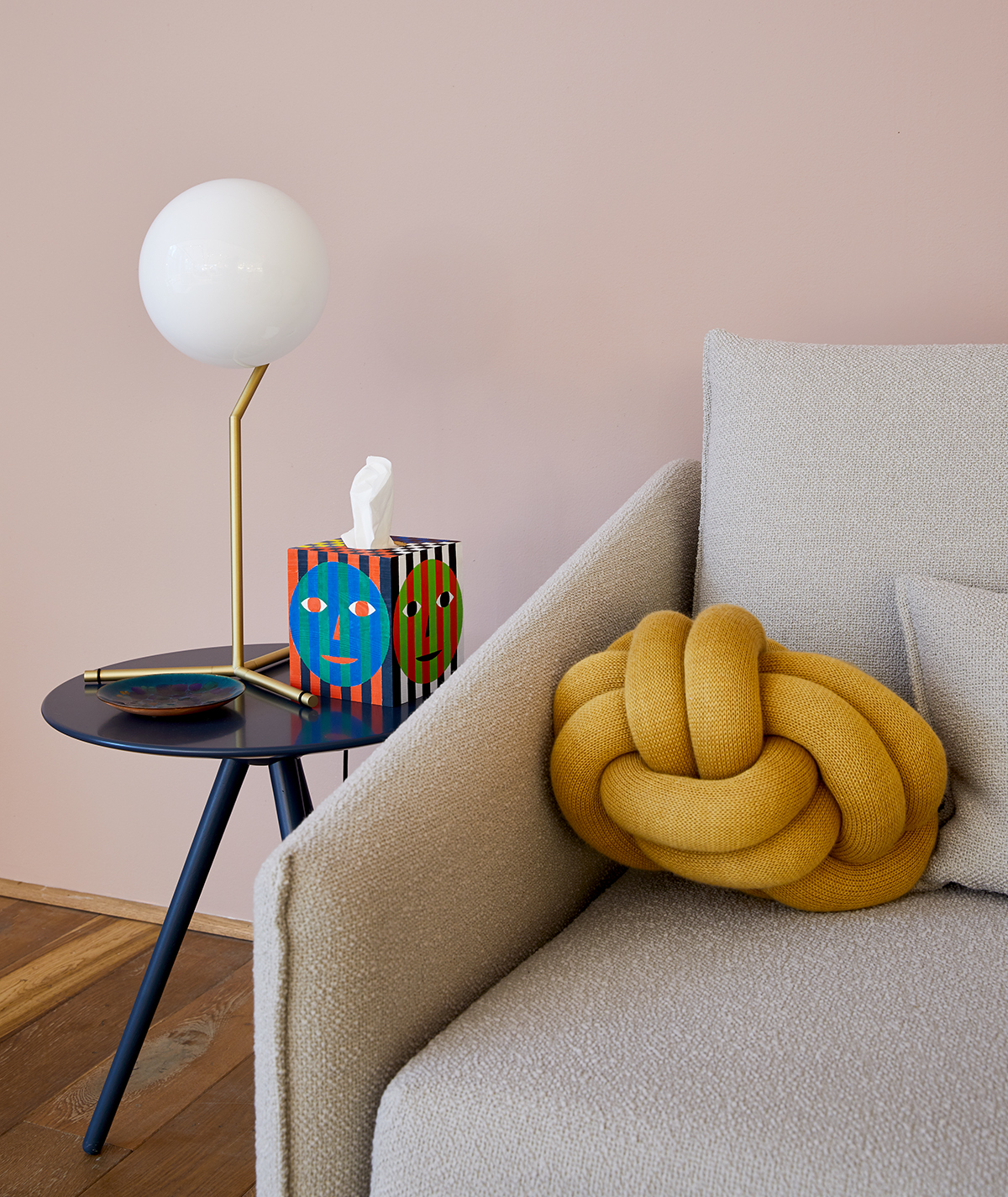 On view through April at the Design Within Reach store at 57th and 3rd in NYC is a shoppable installation of child-centered design, created by Lora Appleton of Kinder Modern. The results are playful but elevated, featuring David Bowie–esque rainbow mirrors by Bride & Wolfe, skate decks by Johanna Goodman, as well as this colorful tissue box by Ellen Van Dusen and mustard-colored Knot pillow by Design House Stockholm.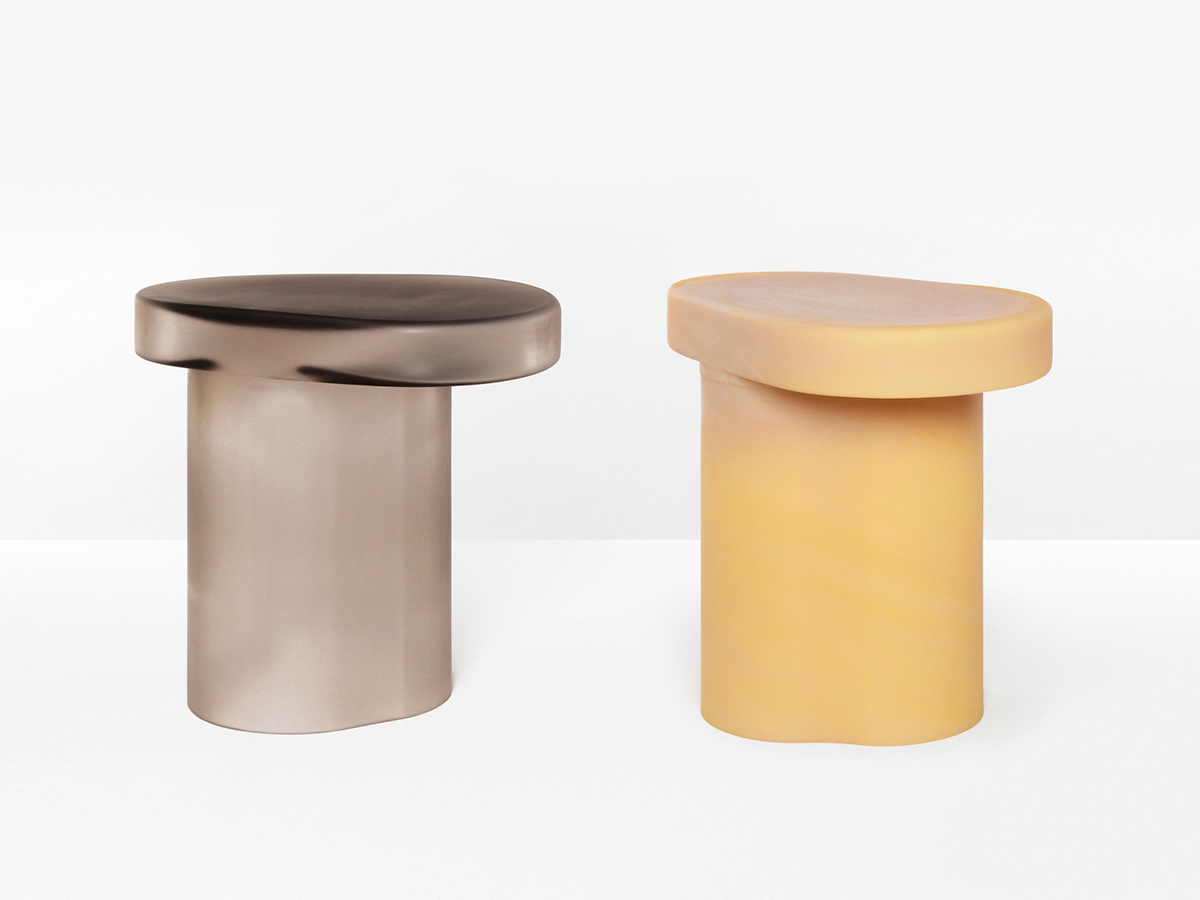 Opening February 17 at the Grand-Hornu in Belgium is a look back at some of the work that has come out of designer residencies at CIRVA, the French glass research center in Marseilles. Featuring pieces by Andrea Branzi, Normal Studio, Julie Richoz, and Sylvian Willenz, whose cloudy Shift tables shown here are a longtime favorite.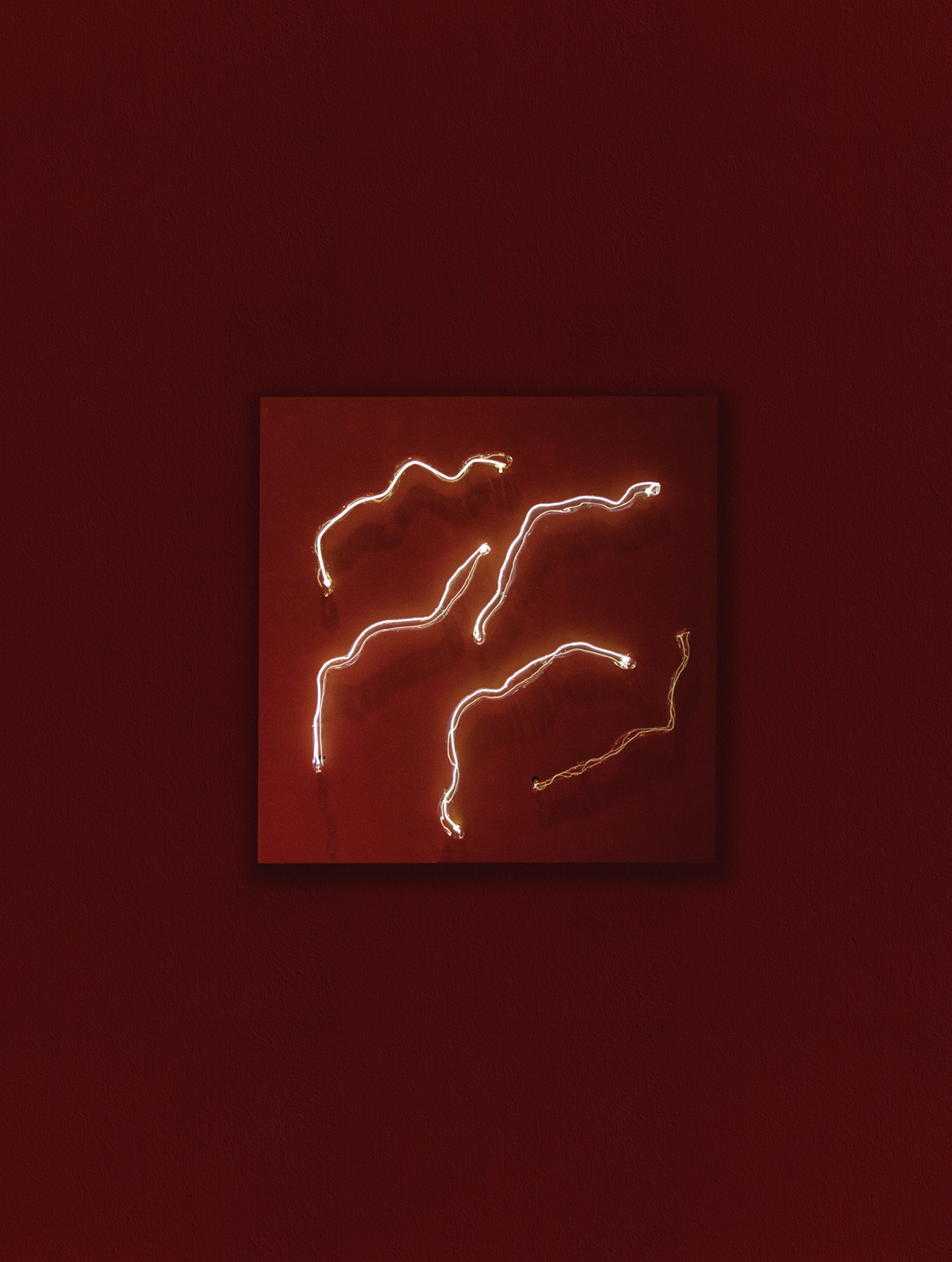 Speaking of designers in residence, Studio Swine has been working for the past six months at A/D/O in Brooklyn, and last week the duo presented the results of their NYC immersion in an exhibition called Wave. Particle. Duplex. Inspired by New York's shifting environmental elements, Studio Swine created two new bodies of work: Dawn Particles (above) uses magnetized plasma to capture bursts of light similar to those observed in the sun, stars, and comets, and in Fog Paintings, diffuse bursts of colored light appear in backlit vitrines.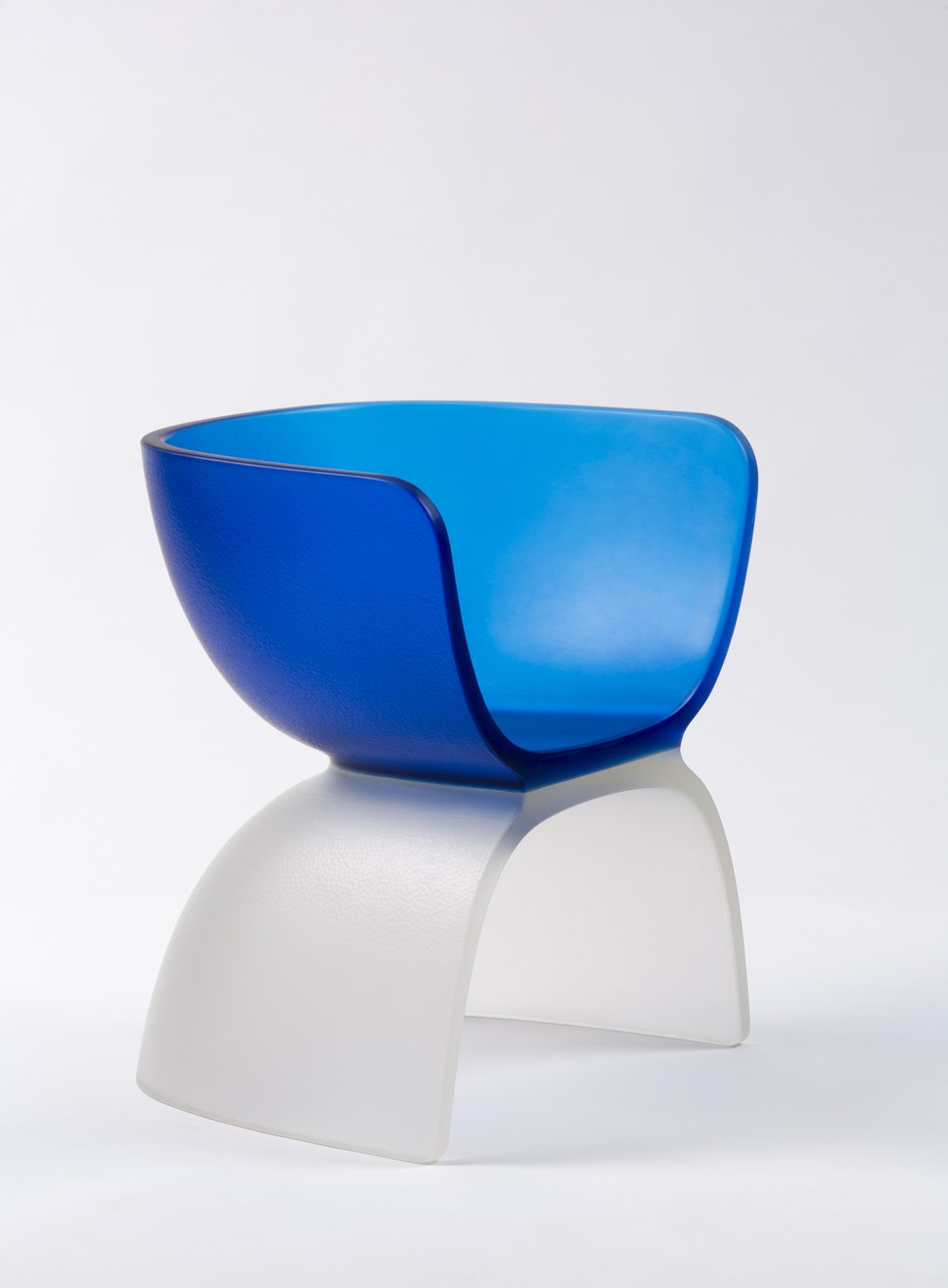 Though much of Marc Newson's work is a bit too stylized for our taste, we're pretty into these new cast-glass chairs, made in the Czech Republic, on view at Gagosian in New York through February 20. At the gallery, a collection of them sit on graduated plinths, each chair a different hue, with colored uppers resting on translucent bases.
Discoveries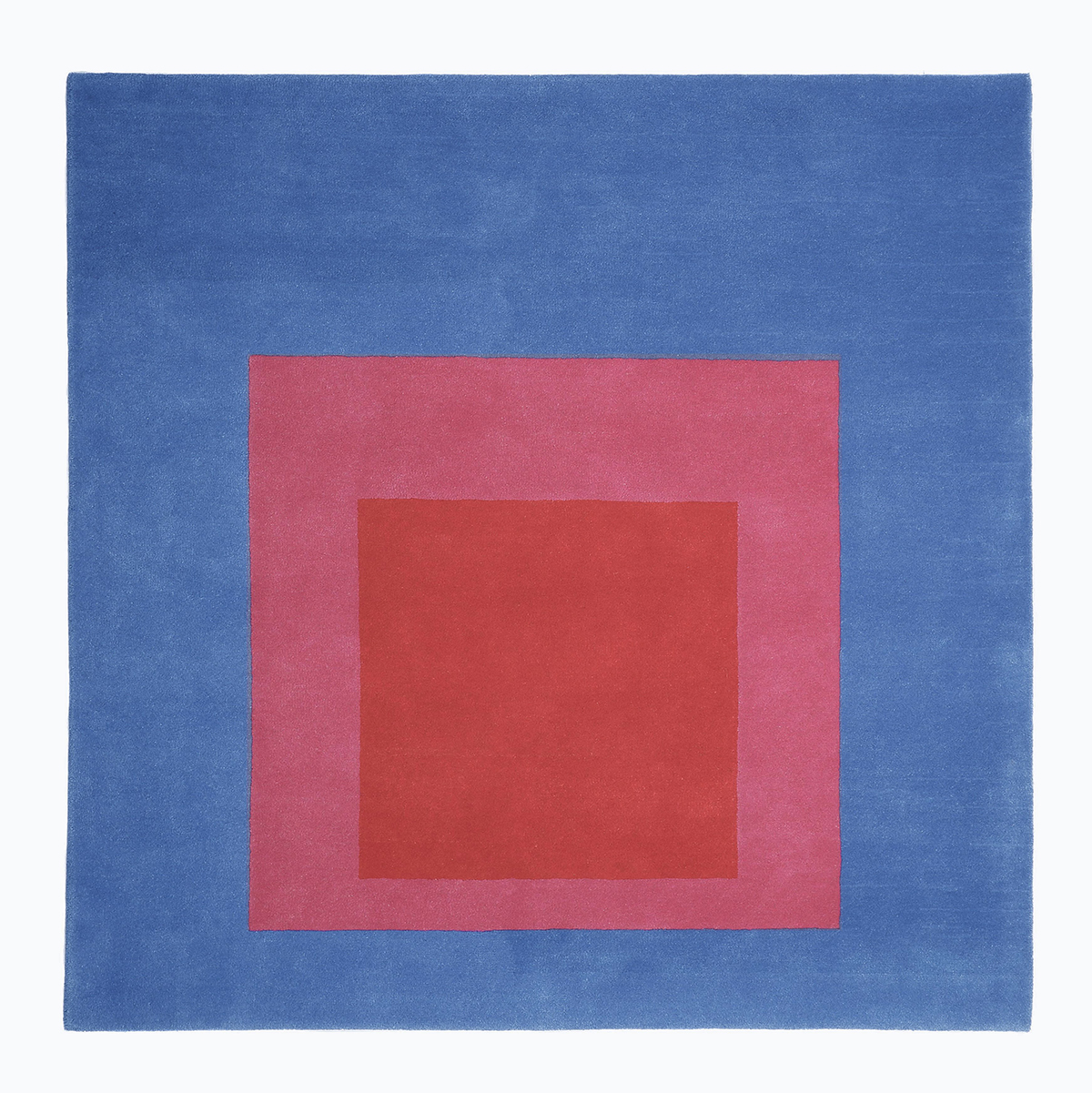 Calling all mega-Albers fans — Artware Editions just added two more limited-edition rugs to its Homage to the Square collection, one in beige, pink and cherry red and the other in this classic blue pattern above.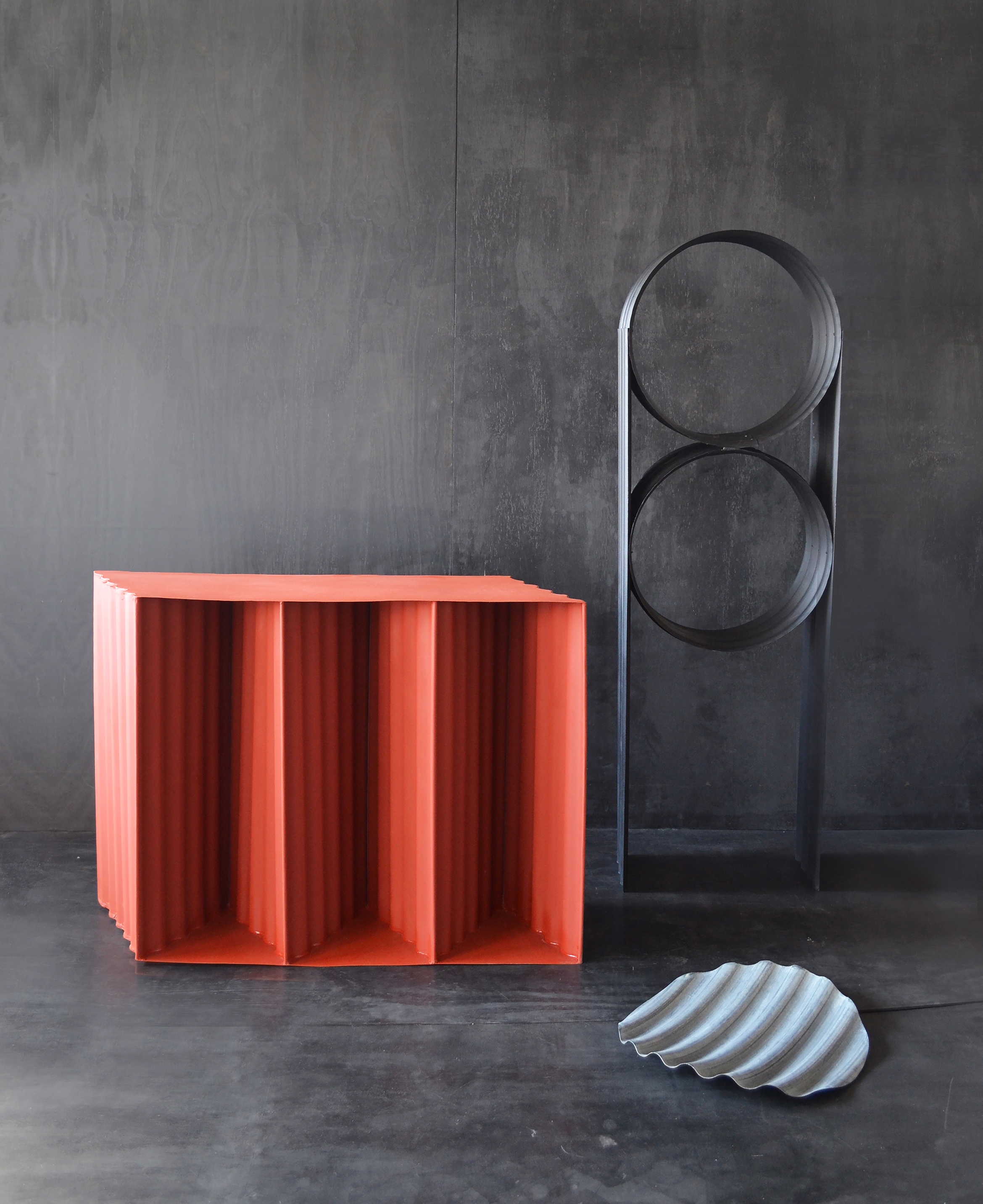 In Milan last year, while exhibiting at Palazzo Litta, Cara Judd and Davide Gramatic of CARA \ DAVIDE met Conrad Hicks, an artist and blacksmith in Cape Town, who invited the duo to do a residency in his workshop. (Judd is also of South African descent.) There, the duo created Ondulato, a new collection of furnishings inspired by the corrugated metal often found in informal architecture around South Africa. We like all of it, but we're especially in it for the lamp that looks like a potato chip.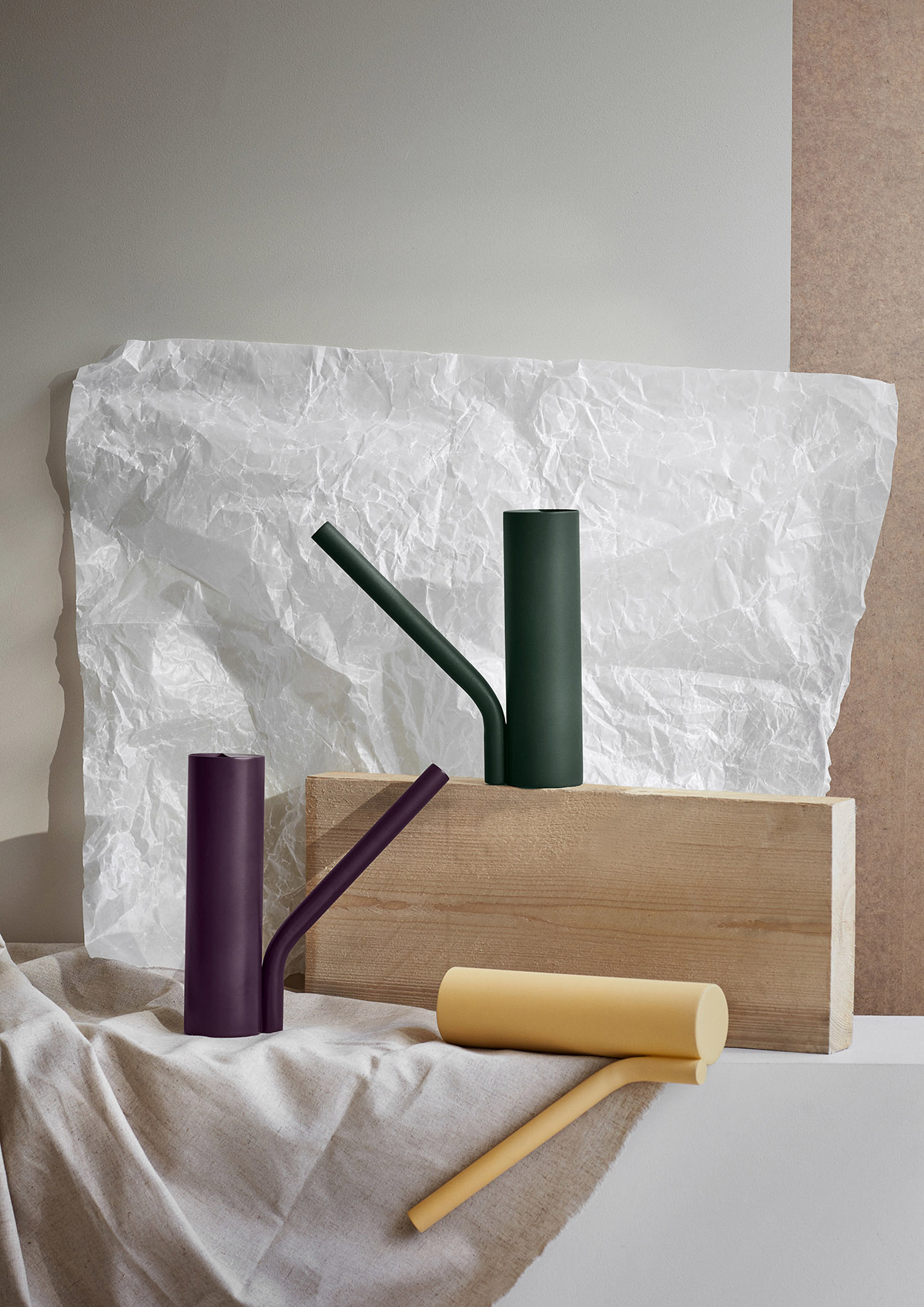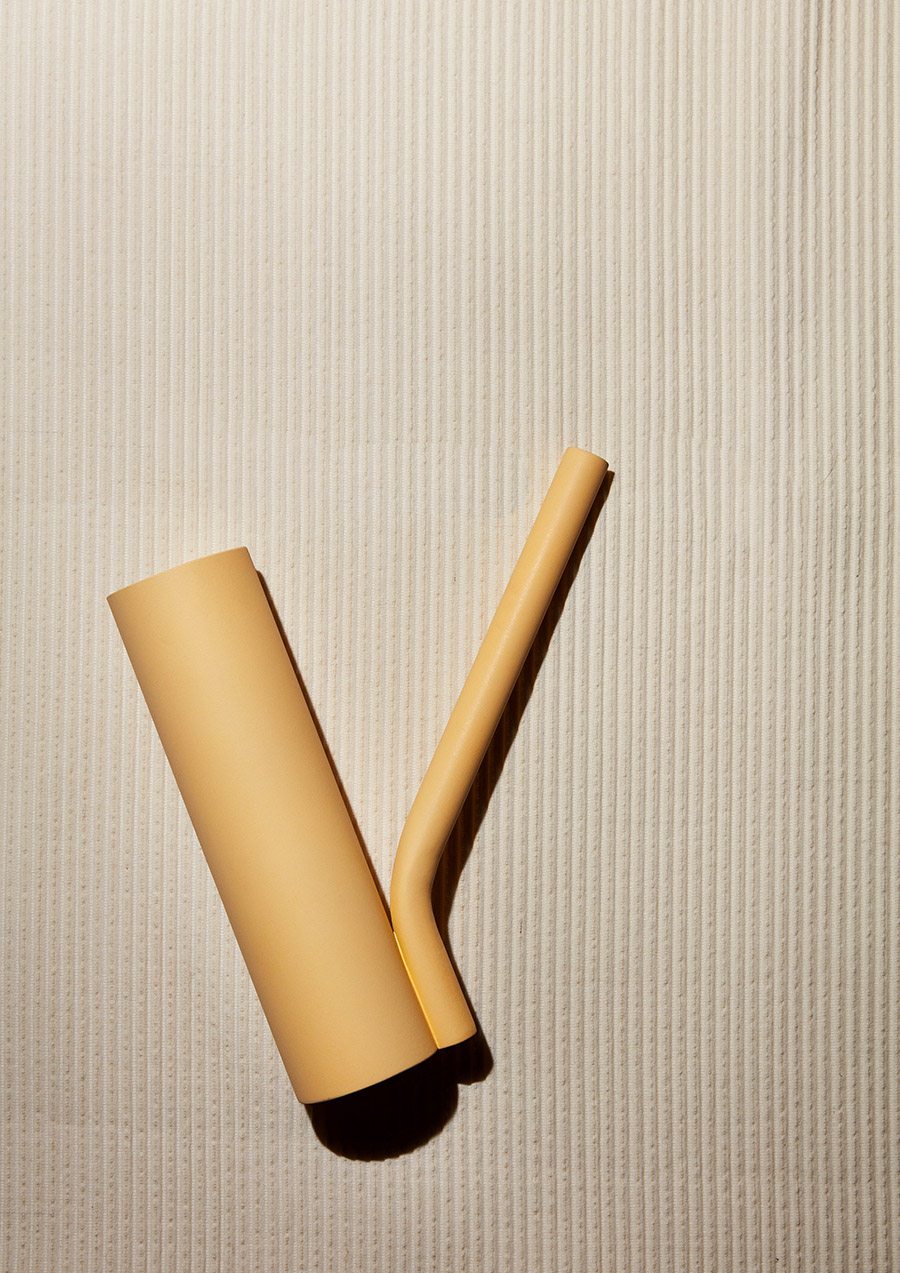 This week, we stumbled upon a new stainless-steel watering can by Norwegian designer Stine Aas, which is slim enough to grab onto with one hand and pretty enough not to hide under the sink. Judging from its 2019 date of design, we assume the piece, created for Northern, is launching at the Stockholm Furniture Fair — but we'll be there reporting in person for once, so we'll let you know!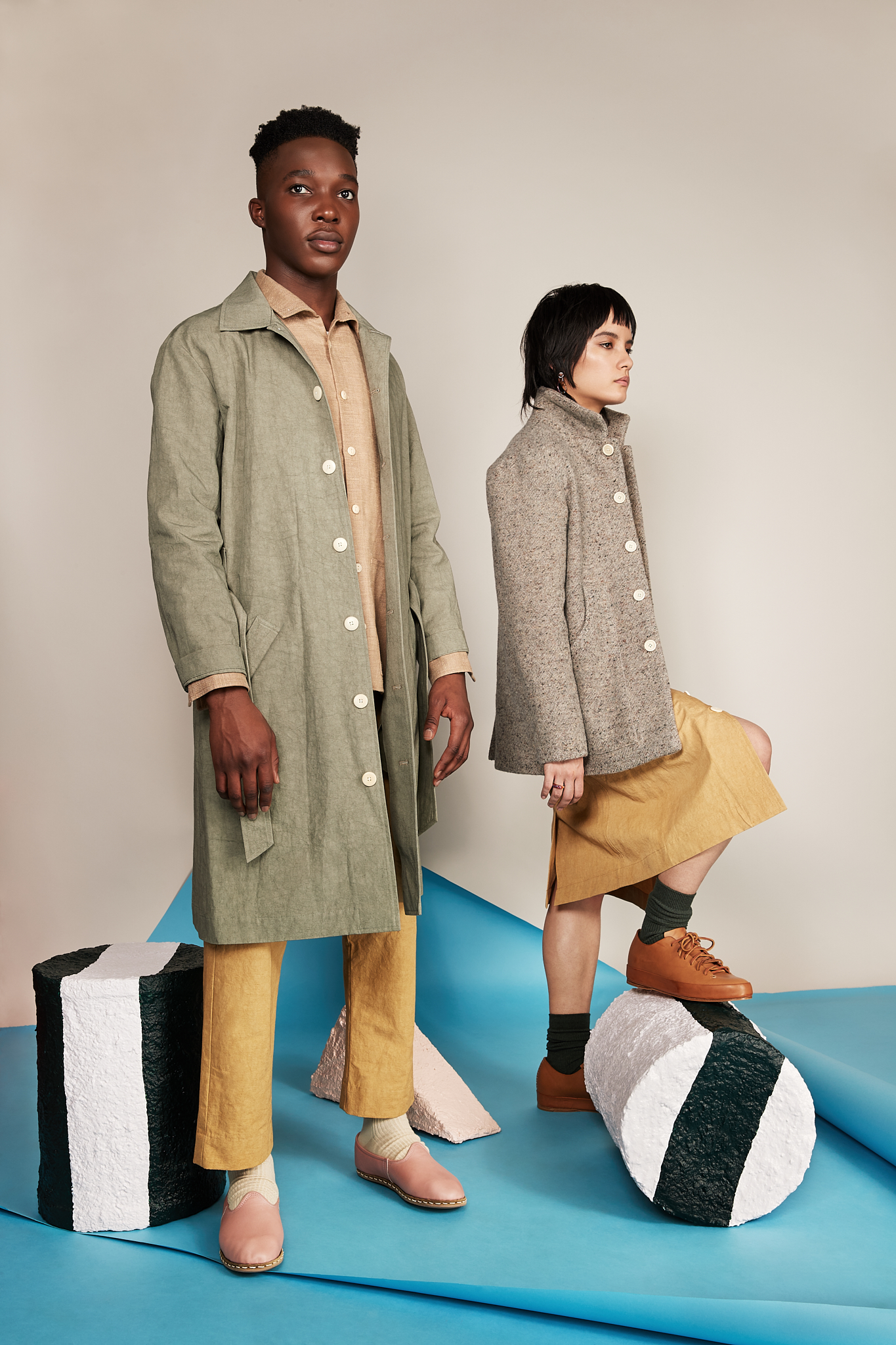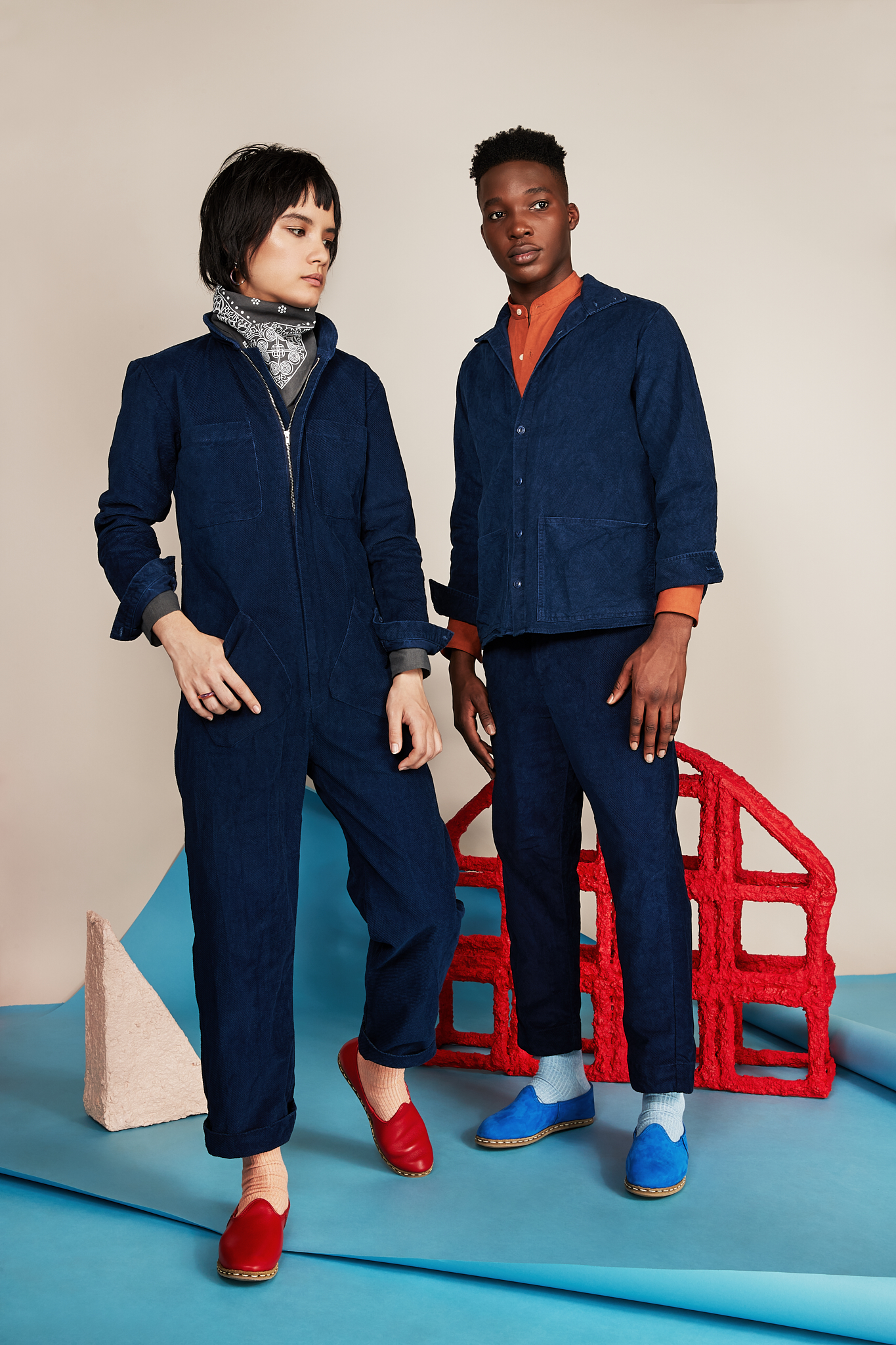 Is Hannah Bigeleisen the ultimate collaborator? First the RISD grad teamed up with husband Steven Bukowski on a trippy, trompe l'oeil installation at this year's OFFSITE show; now she's created the cool, craggy sculptures that adorn this photoshoot by made-in-NYC clothing brand Blluemade (whose Japanese corduroy jumpsuit we are really digging).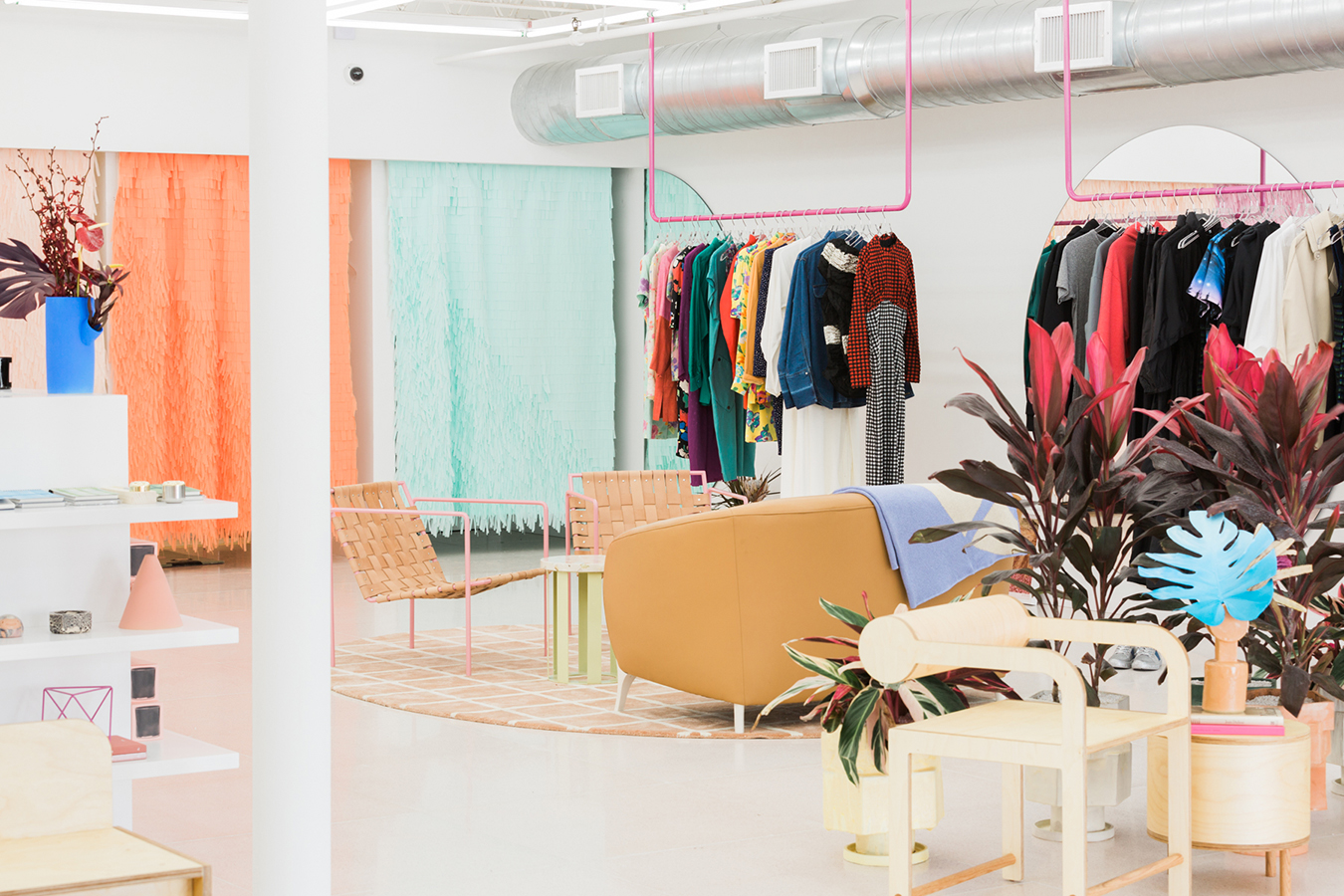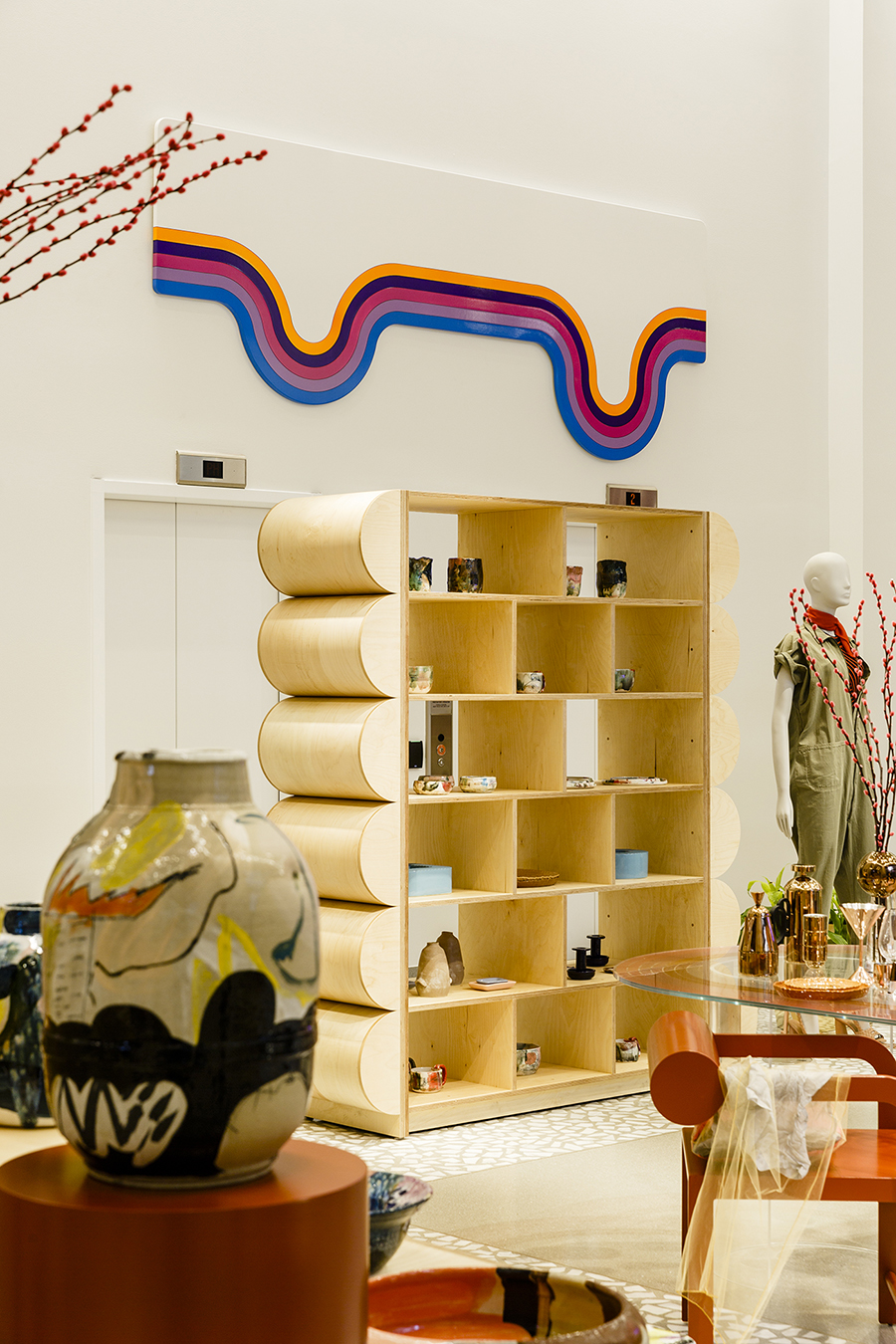 In retail news, if you haven't heard, cool-girl boutique TenOverSix was recently folded into its higher-end sibling Forty Five Ten (and rechristened 4510/SIX), but its also sprouting new locations all over the country. While the LA shop closed last year, there are new, Waka Waka-filled boutiques in Miami (above) and Dallas (below), with shops opening soon in NYC's Hudson Yards and Aspen.
Links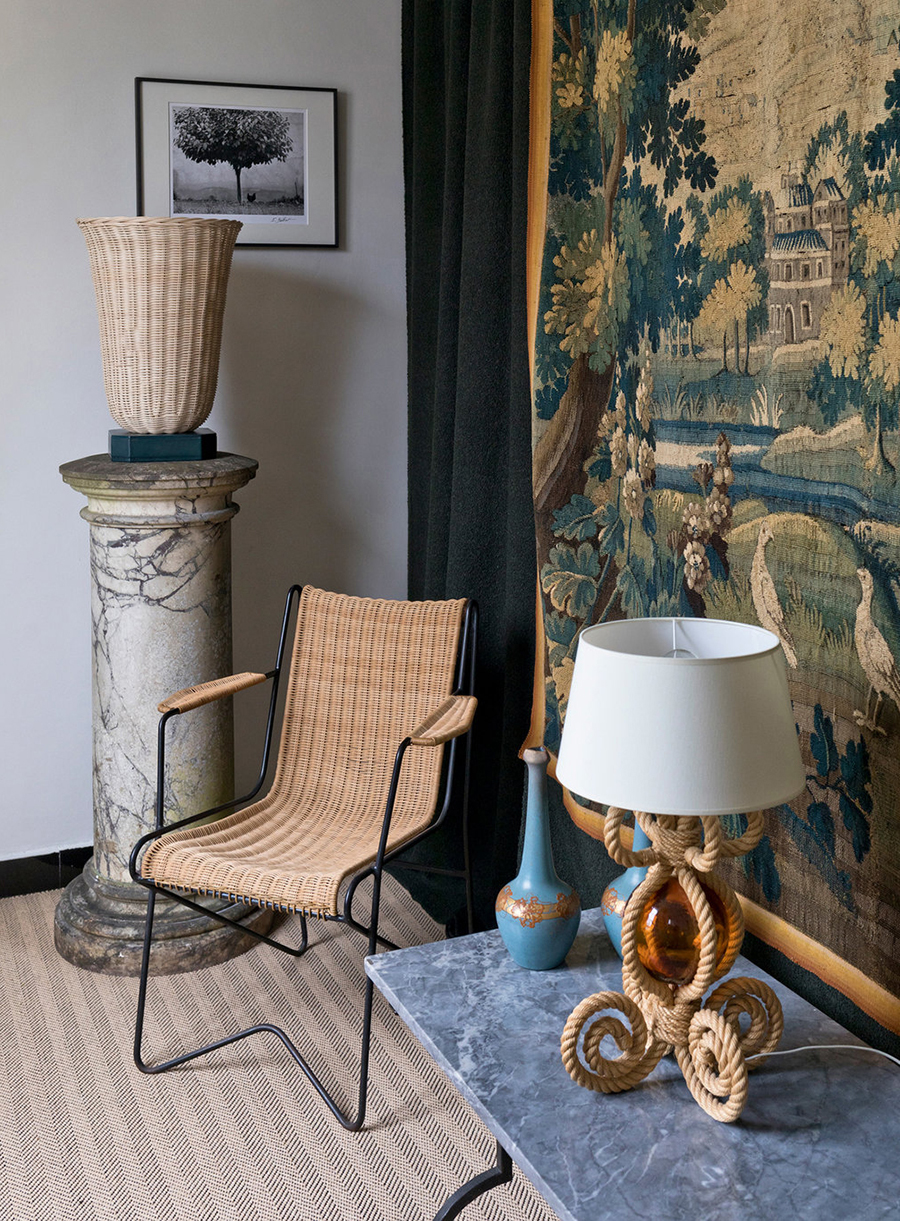 This week, T Magazine introduced us to the Provence-based antiques store and rattan workshop Atelier Vime, who, in conjunction with Maison & Objet, has opened up a temporary showroom in Paris. Needless to say, we're pretty into their vibe, which includes things like vintage Mategot chairs alongside their own designs.