01.18.19
This Toronto Designer Makes Furniture You Can't Keep Your Hands Off Of
"I'm always drawn to furniture that strikes an unexpected balance between the new and familiar," says Paolo Ferrari. In 2016, the designer, whose Toronto studio specializes in interiors and objects, unveiled his own take on contemporary home furnishings with Editions, an evolving collection of handcrafted pieces that embody precisely that contrast. Edition Three, released last fall and available at Colony, included two interpretations of the classic lounge chair, for instance — one, the Balance Lounge, features a rather unorthodox hardwood base that resembles a spinning top; the other, the Extra Low Rolled Back Lounge, boasts oversized velvet back and arm cushions that almost negate the need for legs.
Ferrari approaches individual designs as components of a unified whole, connected not only by tangible similarities (layered upholstery echoed in both a sofa and a chair, say), but also by the desire to achieve yet another elusive balance — this time between exhibit-worthy sophistication and everyday functionality. "What I love most is when people can't keep their hands off the furniture," he says. "I'm not interested in creating museum pieces. These aren't precious artifacts."
Here, Ferrari fills us in on his studio's approach to forward-thinking design—and the process of creating pieces made to be lived in, and to last.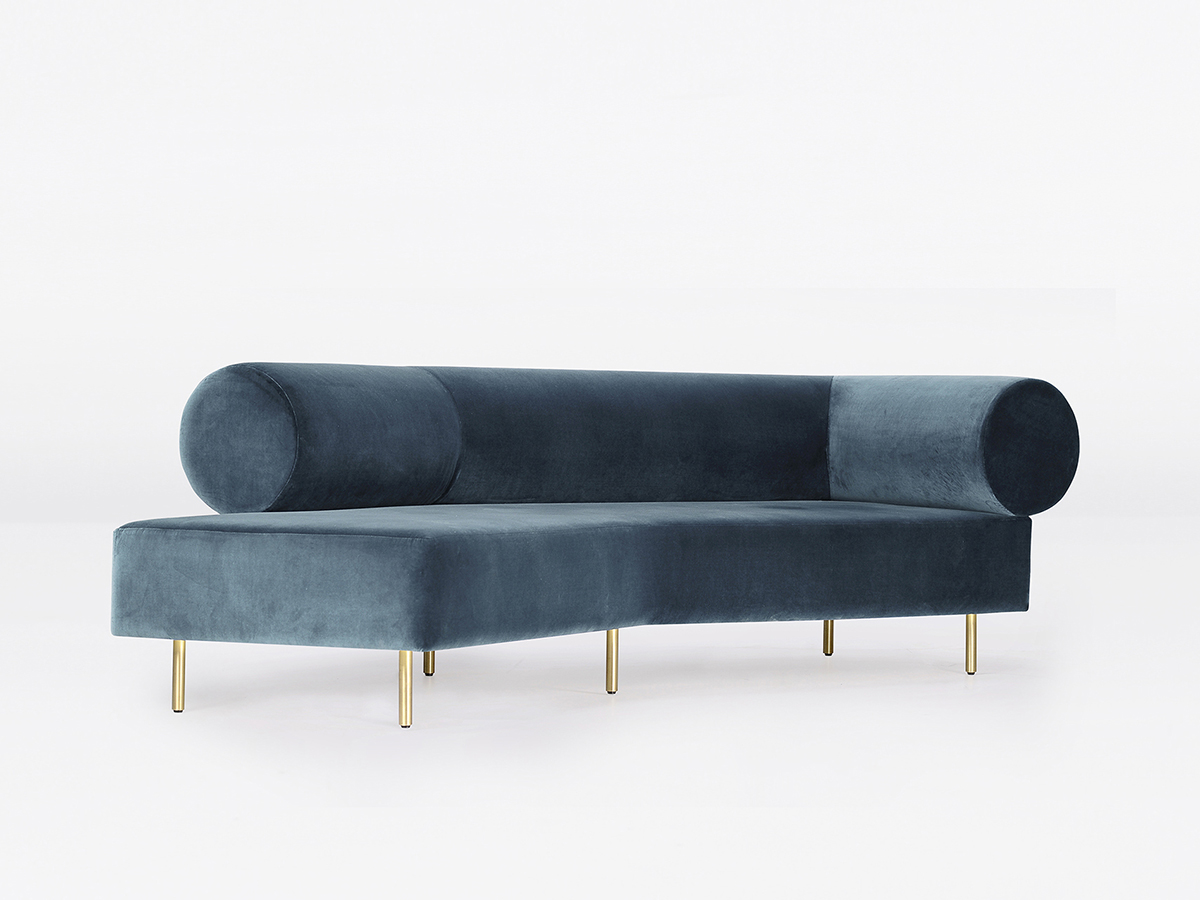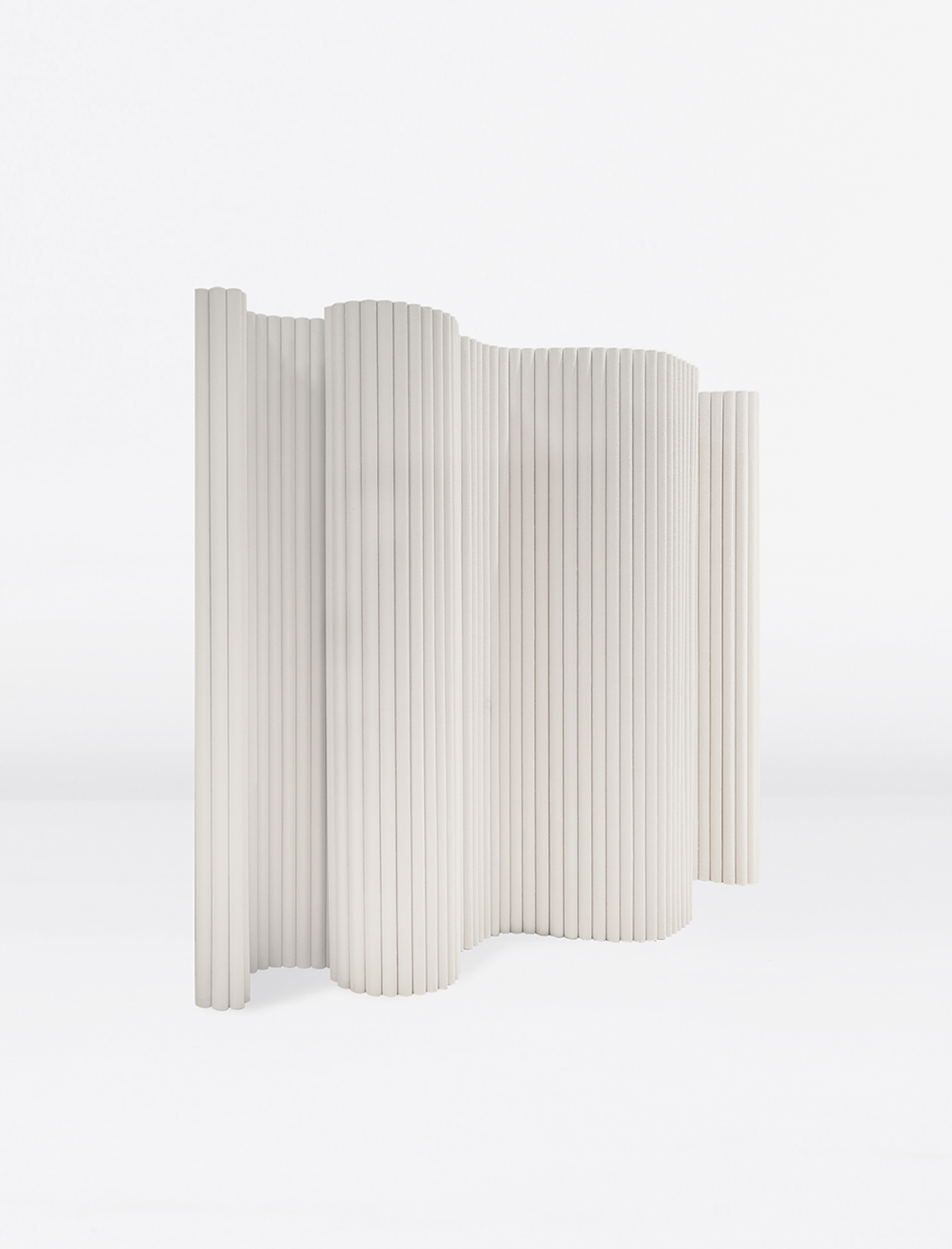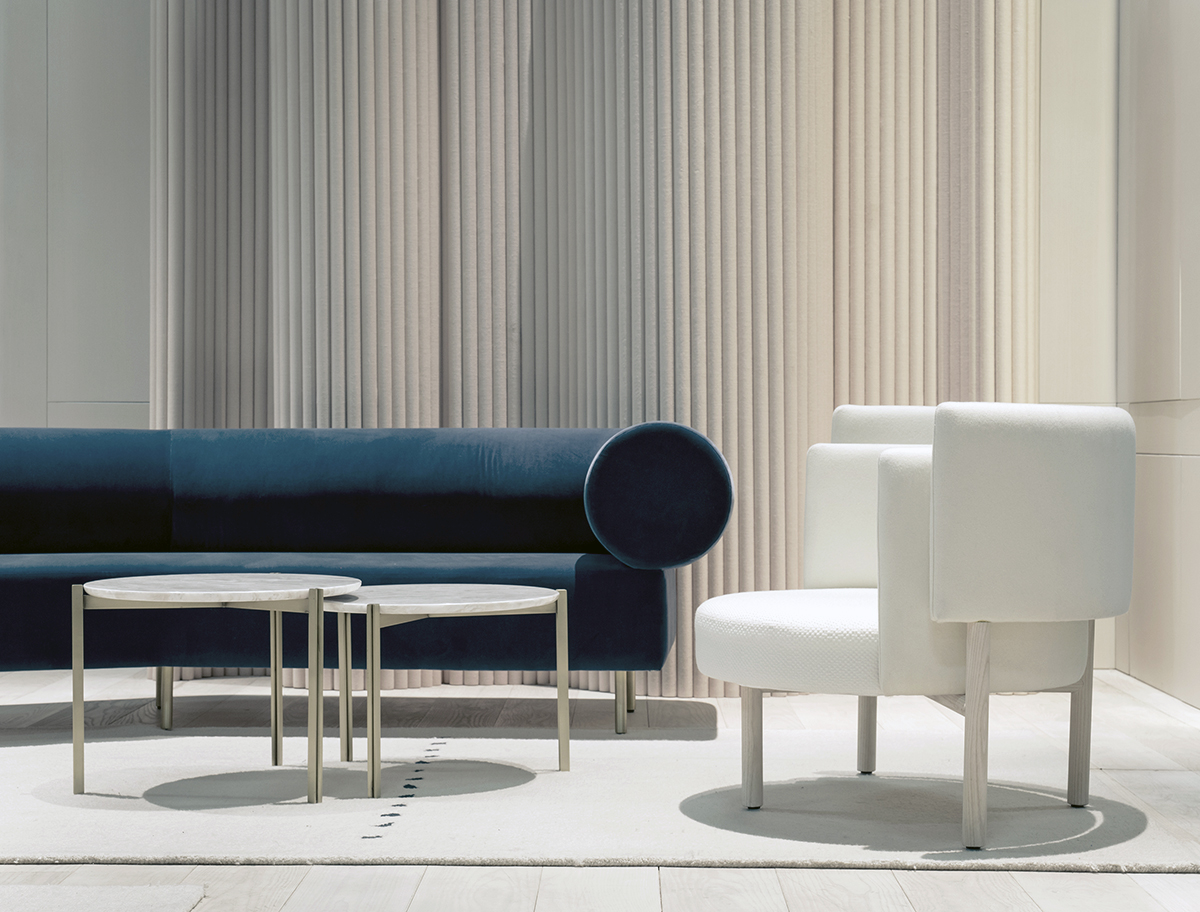 Your interiors studio predates your furniture collection, which launched in 2016. But in your own life, which came first: a love of interiors, or a love of beautiful objects?
I've been drawn to beautiful objects and natural materials from an early age. My father was a carpenter and I remember being by his side as he crafted furniture. To this day, the smell of sawdust instantly brings me back to his wood shop. After spending years designing interiors for global luxury brands, I started crafting furniture of my own because I found I wasn't drawn to much of what I was seeing in the market. The way my team approaches our work is very holistic. We don't believe in designing objects in a white space vacuum; instead, we focus on how we envision they'll be used.
Your furniture is crafted in "editions." How has each built upon the one before it, and what unites them all?
We believe in evolution over reinvention. For us, each Edition is a slow evolution of a singular vision. The collections are typically anchored by a conceptual starting point, and each piece evolves from there. What unites all Editions is our approach to the work. For us, designing furniture has everything to do with structure, balancing ergonomics, and form — in some cases, the work becomes a mini architectural expression, a dialogue between form and function.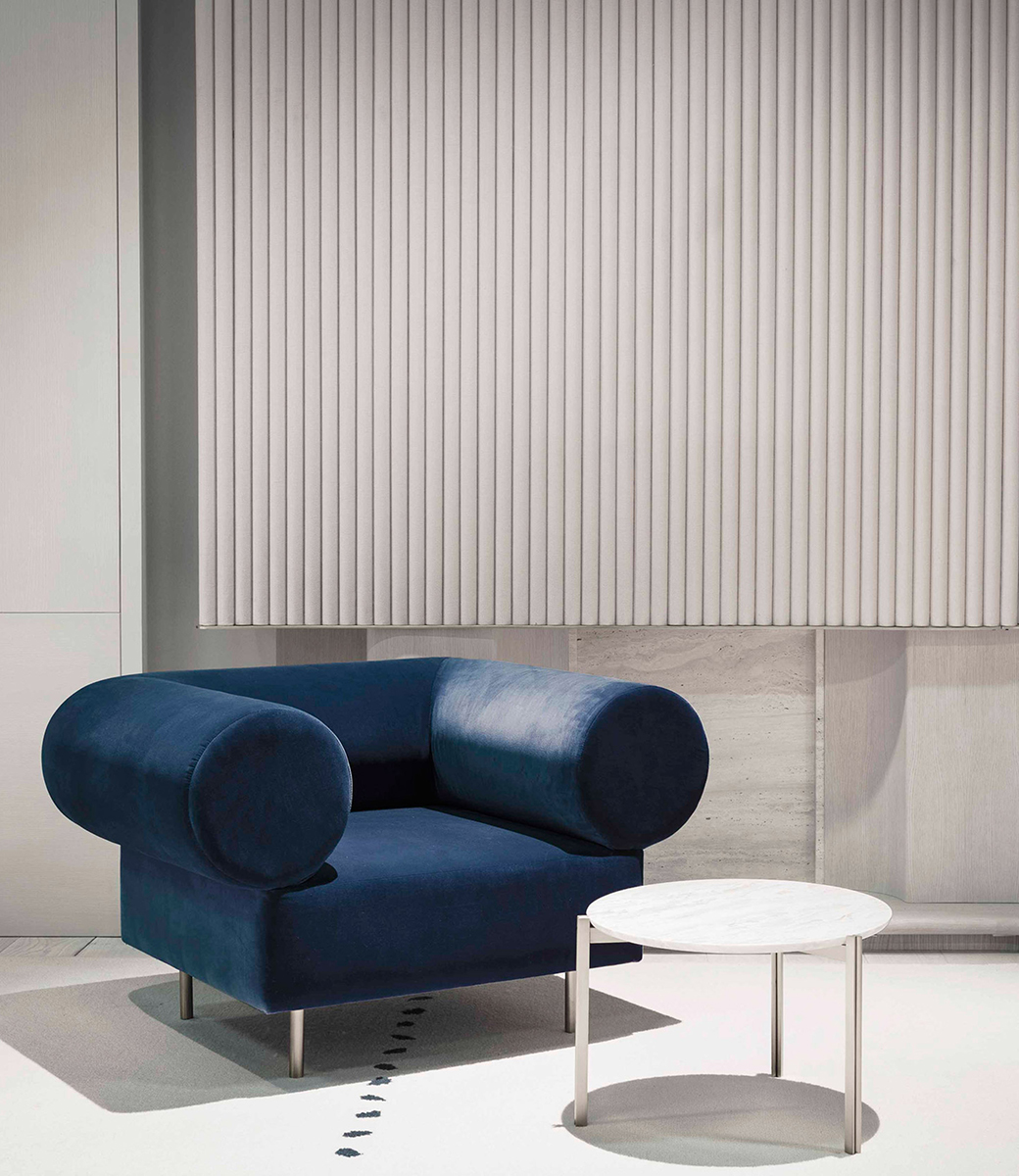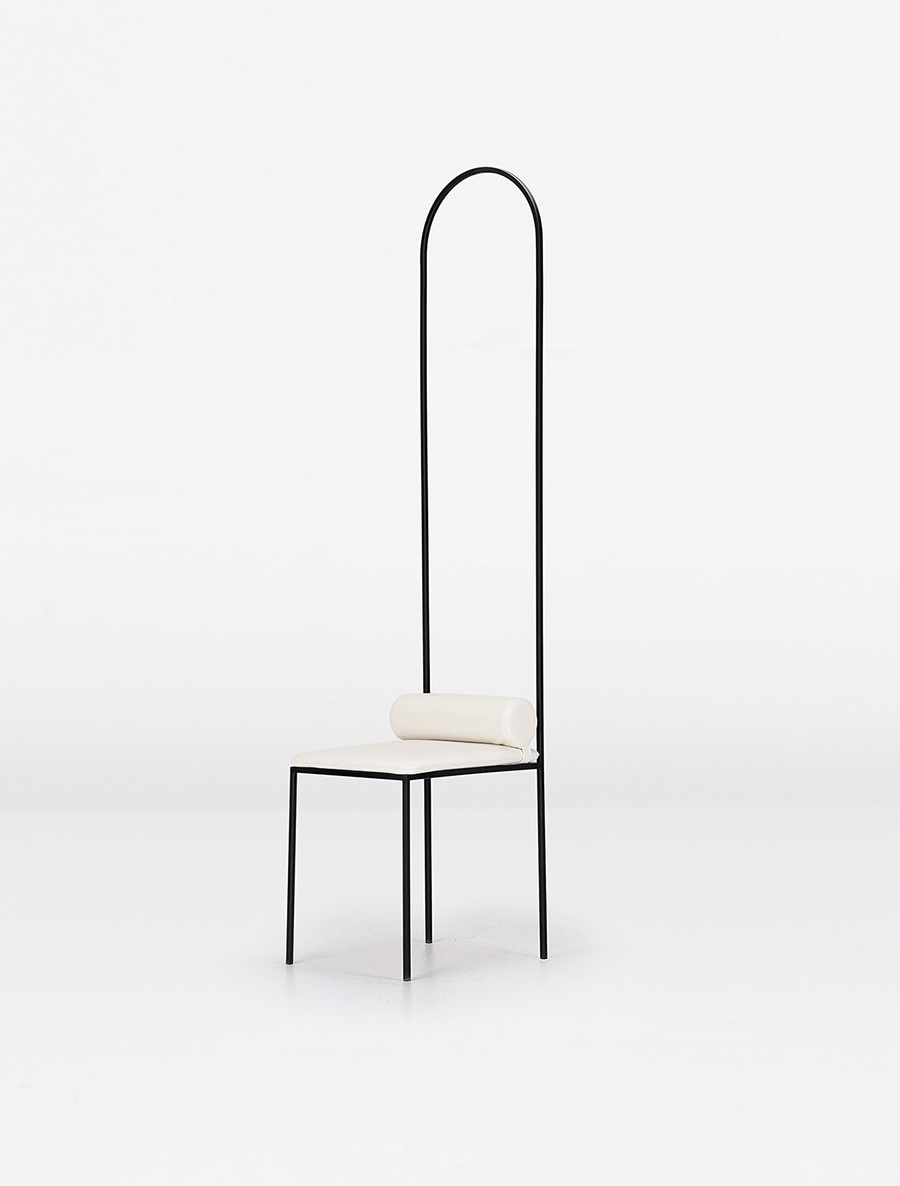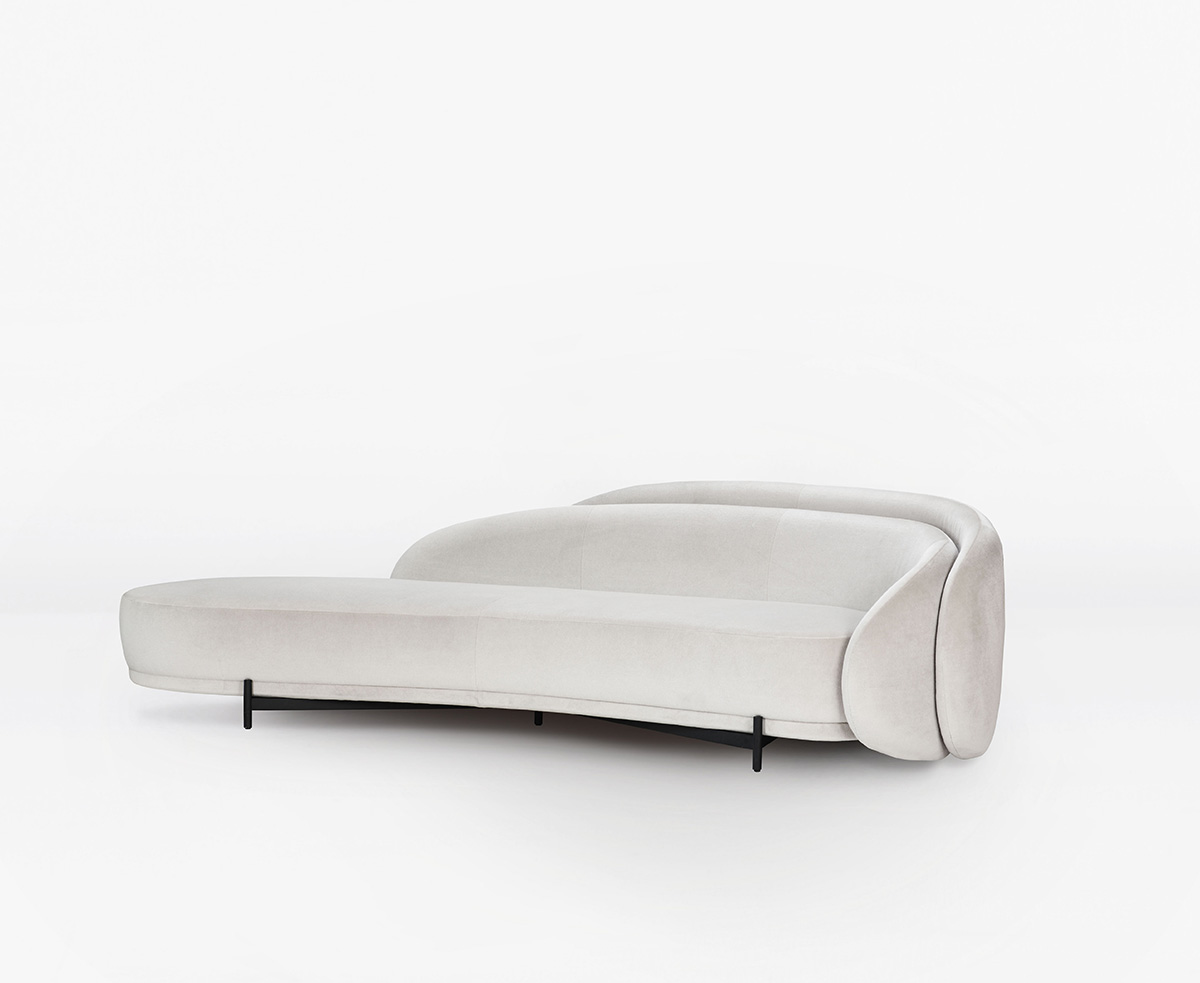 Tell us about the most recent release, Edition Three. What inspired its shapes, colors, and textures?
The starting point for Edition Three was very much a reaction to where we left off with Edition Two. We wanted to create a collection of pieces that could live together in a single environment. I began thinking of Casa Malaparte — not a traditional beach house, but a place of refinement with a sort of tension with nature. We were drawn to natural materials with texture. The use of color shifts from monochromatic to saturated, and the shapes moves from rigid and geometric to naive and softly sculptural. We wanted to express a sense of tactility with each piece.
Do you have a favorite material to work with? And are there any materials you haven't experimented with yet that you'd love to get your hands on?
One we constantly return to is unfilled travertine. I love when materials have an innate sense of history.
As for new materials, anything handmade is most exciting. The first challenge is finding an artisan that is open to experimentation and collaboration. I often approach this in reverse: If I meet a brilliant maker, we'll find ways to collaborate. To me, this adds wonderful depth to our work. Cast glass, large scale ceramics, and woven textiles are all areas that I'd love to experiment with at some point.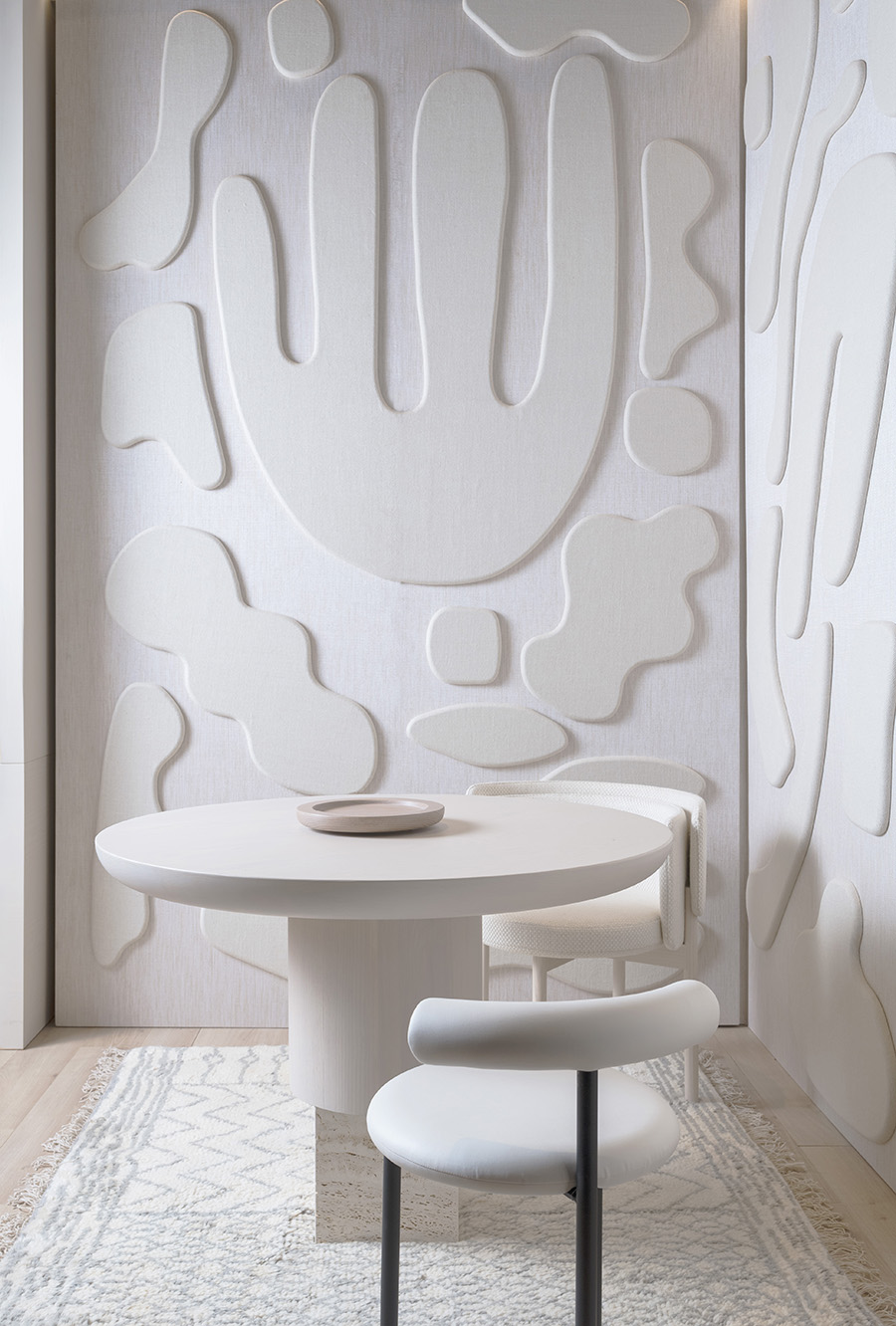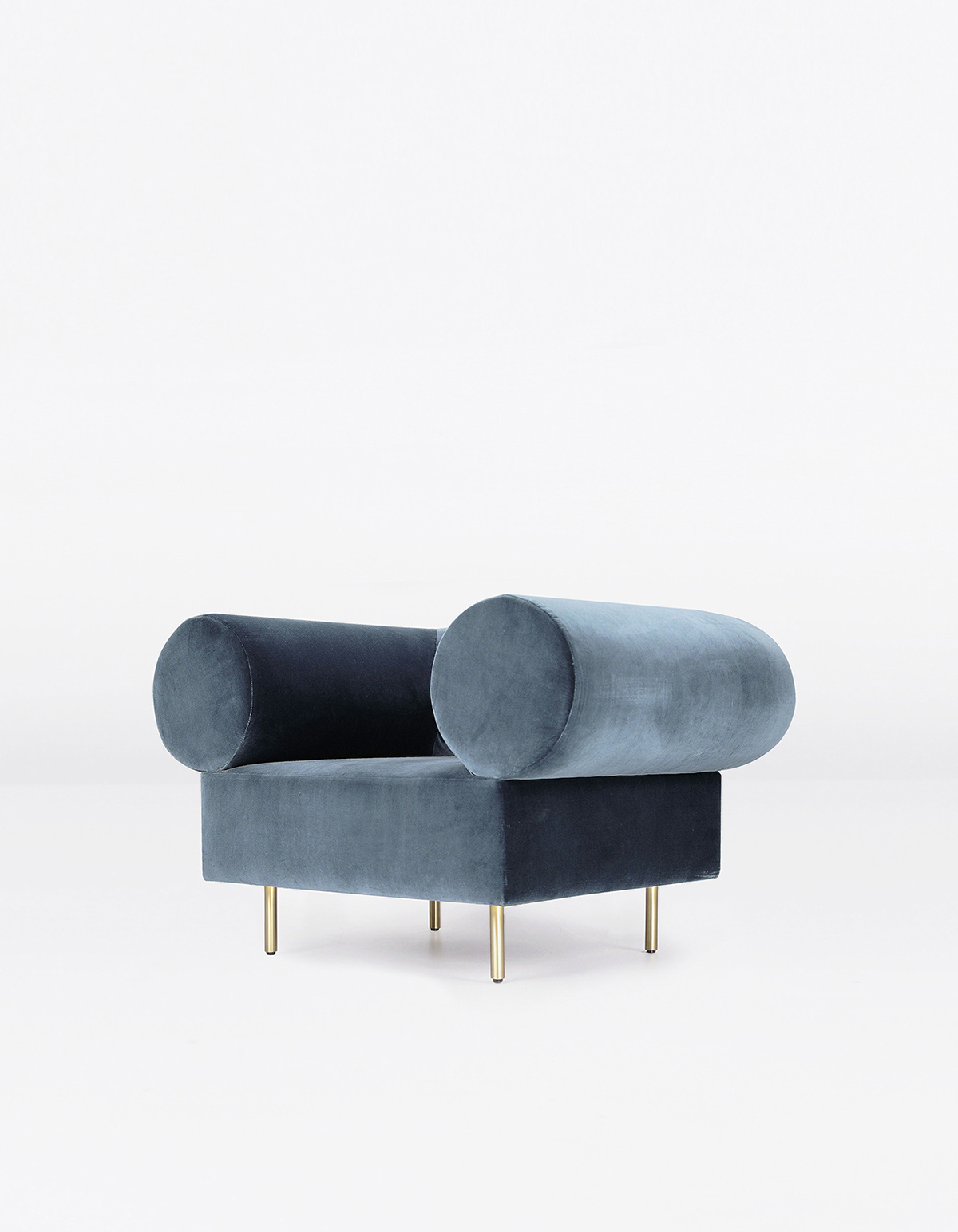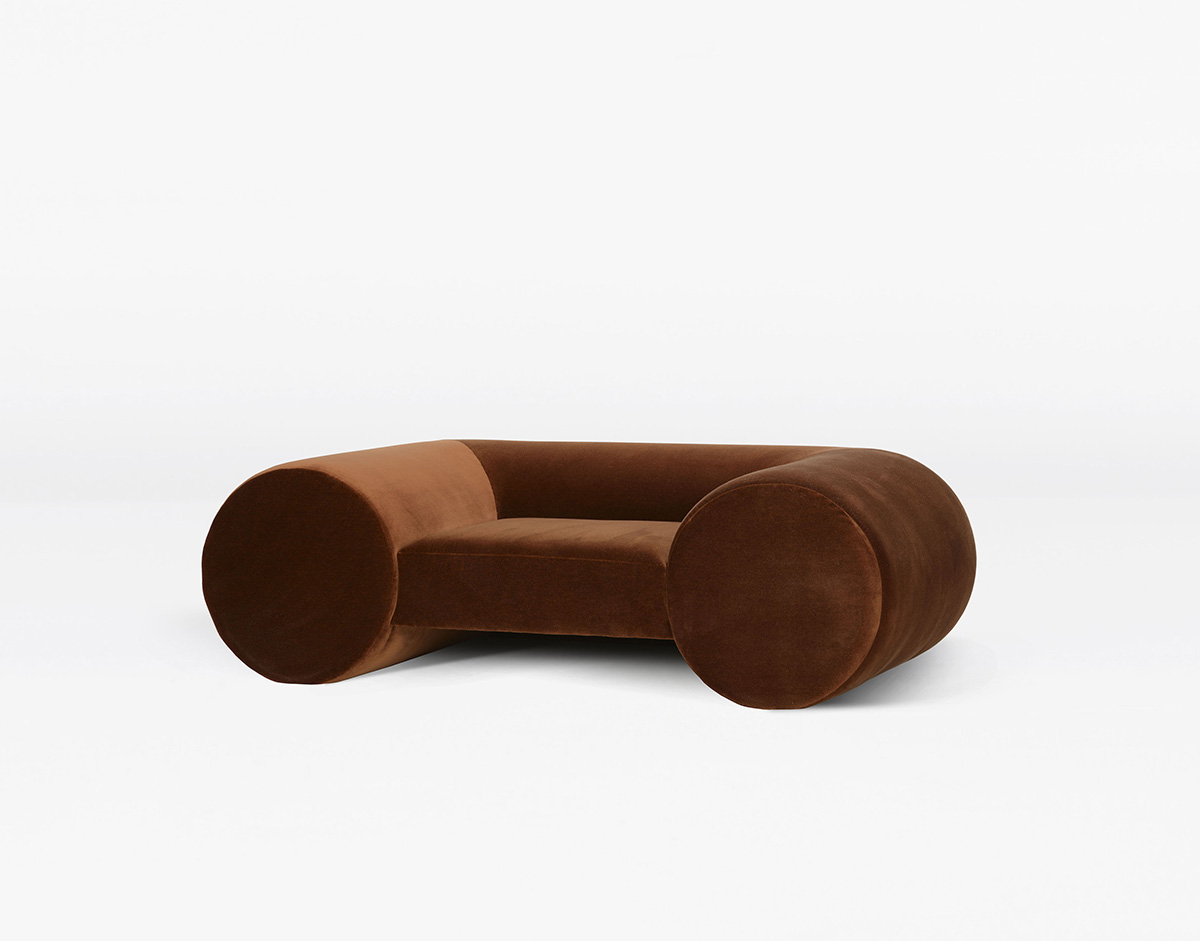 What's been inspiring you lately?
My inspiration points are varied and kind of frenetic. I love pulling from disparate starting points and looking for connections. Lately I've been returning to Le Corbusier's paintings and Calder's large-scale sculpture work. There is something about the compositions and controlled use of soft form and color that I've been drawn to. It's inspiring to see work that has endured and remains relevant.
Furniture is intensely personal: We live with it, and in it, and on it. Can you share a memory of a piece, or pieces, that have touched you or have meant something to you personally?
A few years back, while attending Salone in Milan and seeking a break from the saturation of the fair, we spent a day in Como. Here we met an antiques dealer whose entire business was based on selling furnishings pulled from the villas lining the lake. The previous day, they had received a set of industrial outdoor lighting designed by Castiglioni, and the shop was filled with pieces by Ico Parisi, who sold furniture out of the storefront only a few steps from where we were standing. This was the most inspiring moment from that trip. With globalization and decentralized production facilities, there is something undeniably authentic in approaching furniture as a expression of locality, craft, and longevity.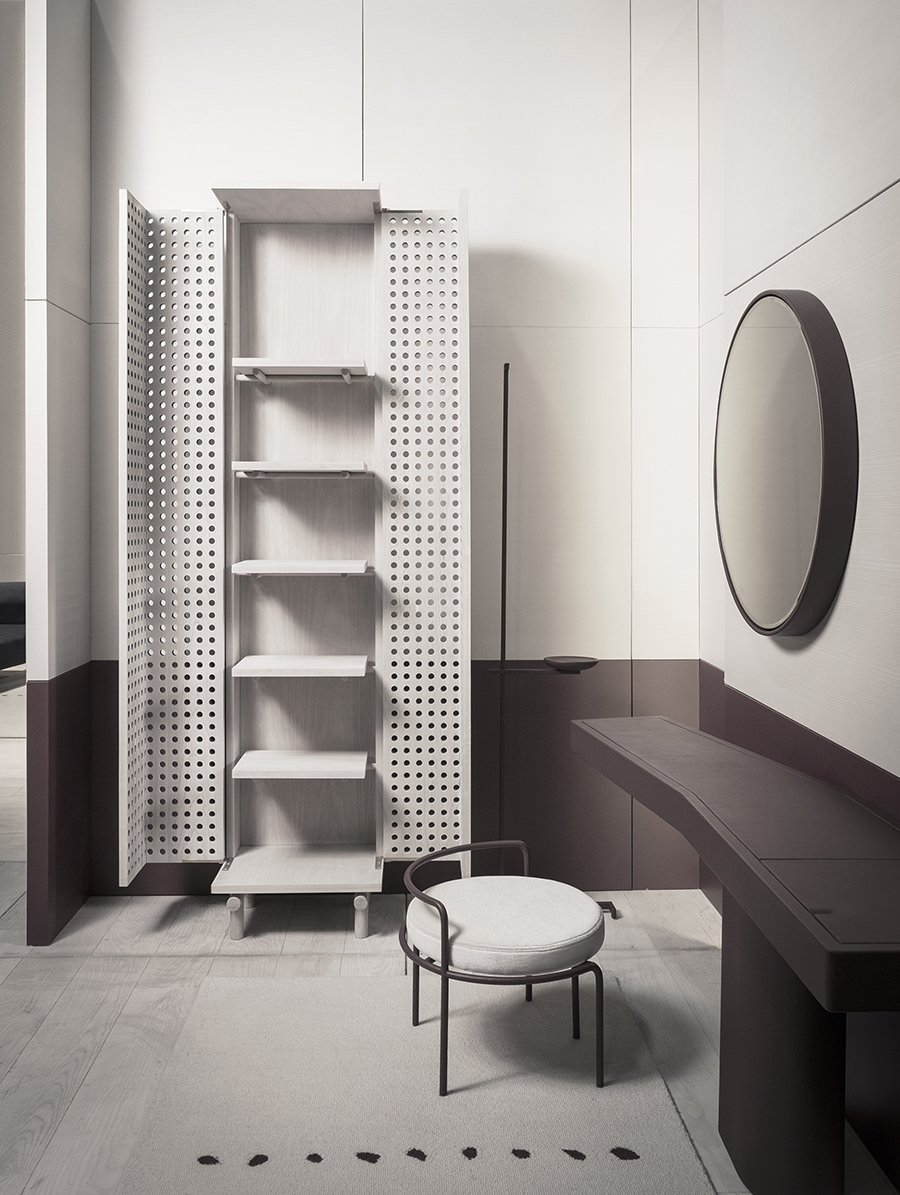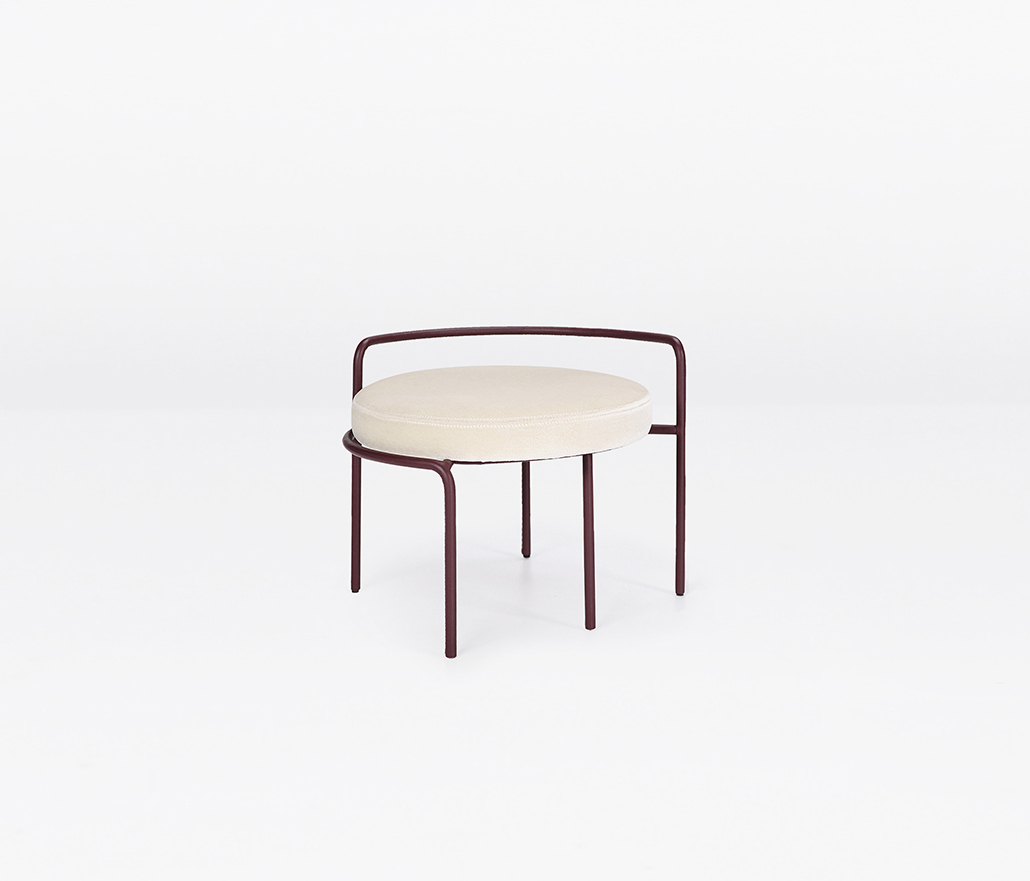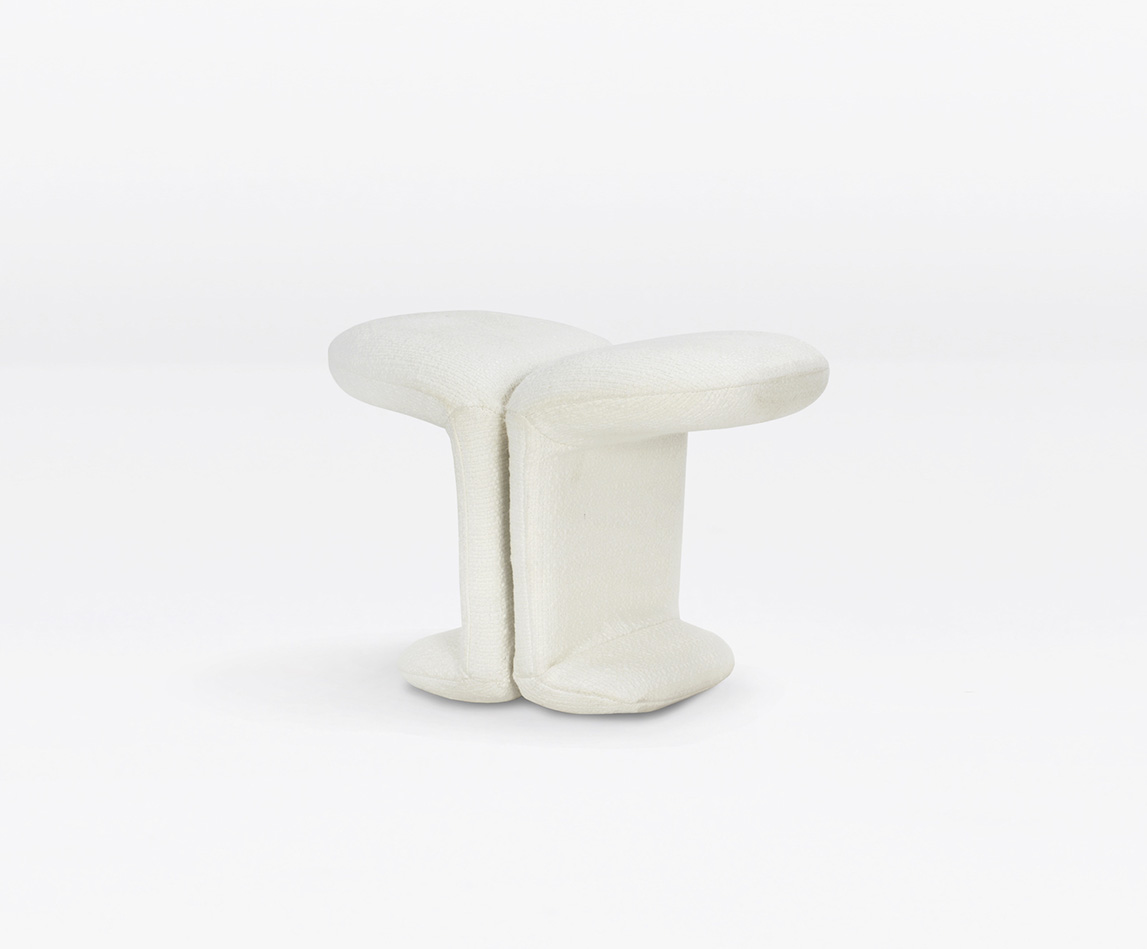 You've mentioned longevity and enduring design more than once. What constitutes a truly timeless piece?
For me, longevity is achieved when a work is rooted in a strong, distinct concept — one that speaks to the time we live in, but aims to push the dialogue of design forward. A timeless piece lives on the periphery of fashion and trend. It's executed with purpose and refinement, yet expresses an unmistakable sense of wonder. There's an innate sense of optimism in a timeless design.
What's on the horizon for Studio Paolo Ferrari in the new year?
Edition Four! We've just completed the design on our next collection, and we are expecting the work to be released in summer/fall of 2019. We'll also be designing the interiors for a new tower designed by a legendary American architect, completing some private residences, and kicking off new work with a global luxury brand. Working at various scales and on a range of project types is an exciting prospect. I'm very lucky. We have visionary clients and an incredibly talented team. Collaboration is everything to us.