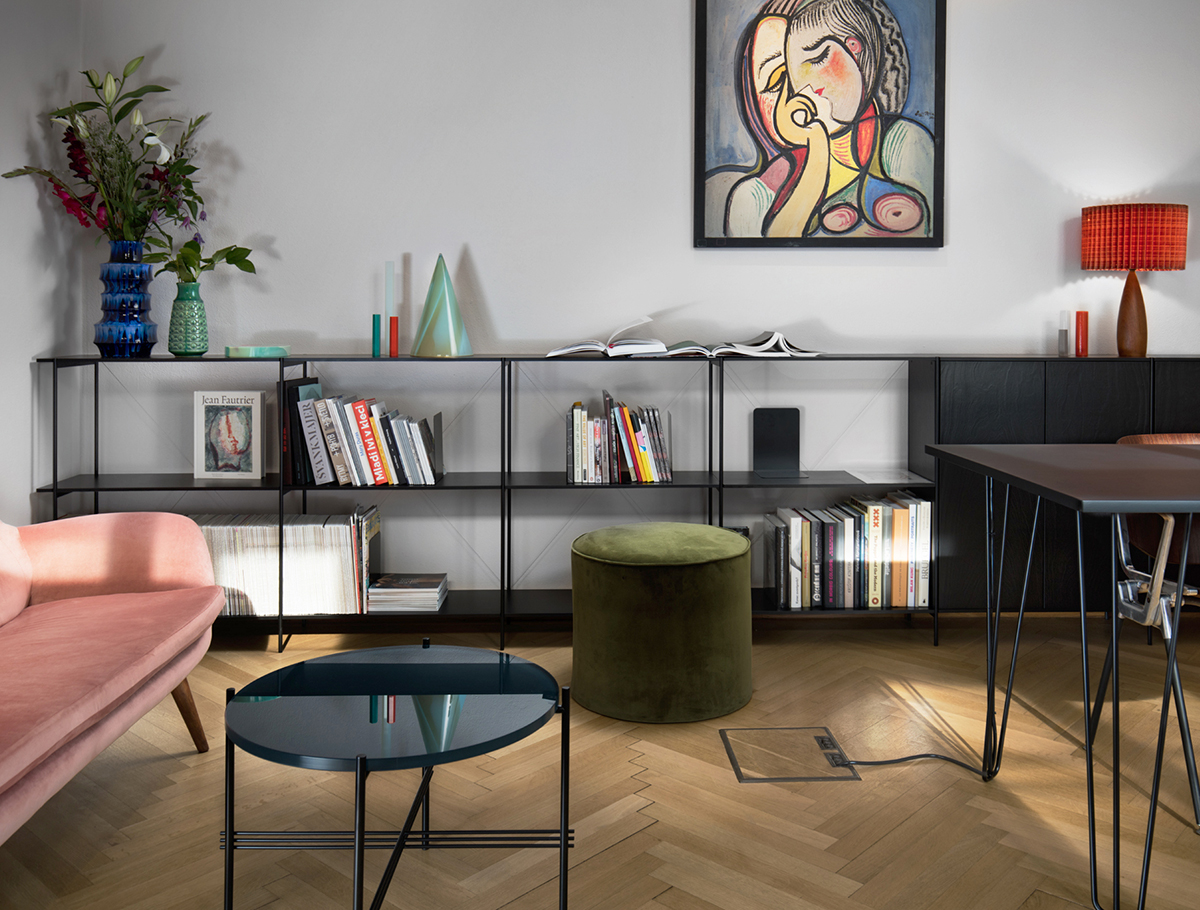 A weekly Saturday recap to share with you our favorite links, discoveries, exhibitions, and more from the past seven days. This week: An eccentric contemporary update on our favorite Cini Boeri chair, a new series of rugs inspired by Miro and Rothko, the latest releases by Ligne Roset, and two workspaces that look more like incredible homes (above).
Interiors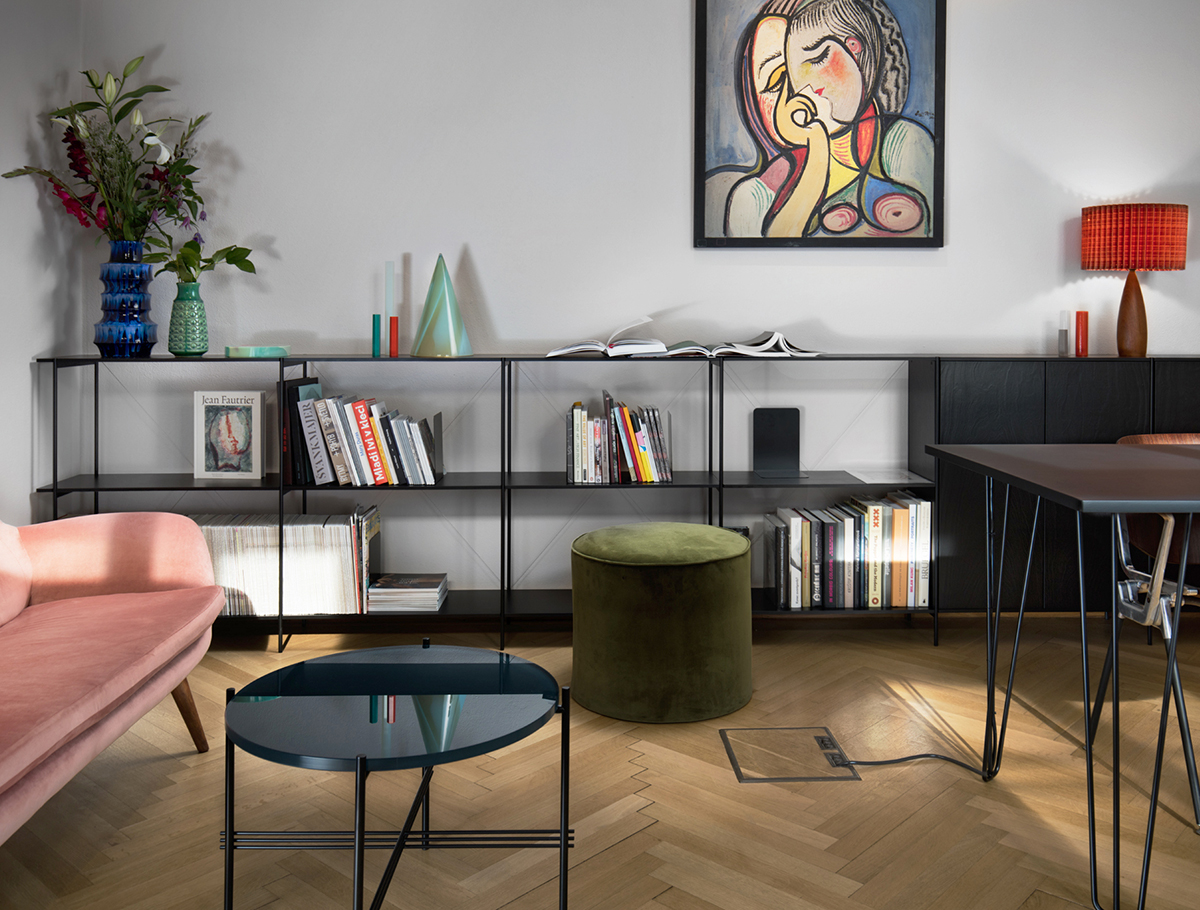 This is not a living room. It's the new Prague offices of Pro Arte, designed by Denisa Strmiskova Studio, and we really hope that offices looking like houses becomes a thing because the current state of open-plan workplace design actually depresses us more than cubicle farms do. (Photo: Josef Kubicek)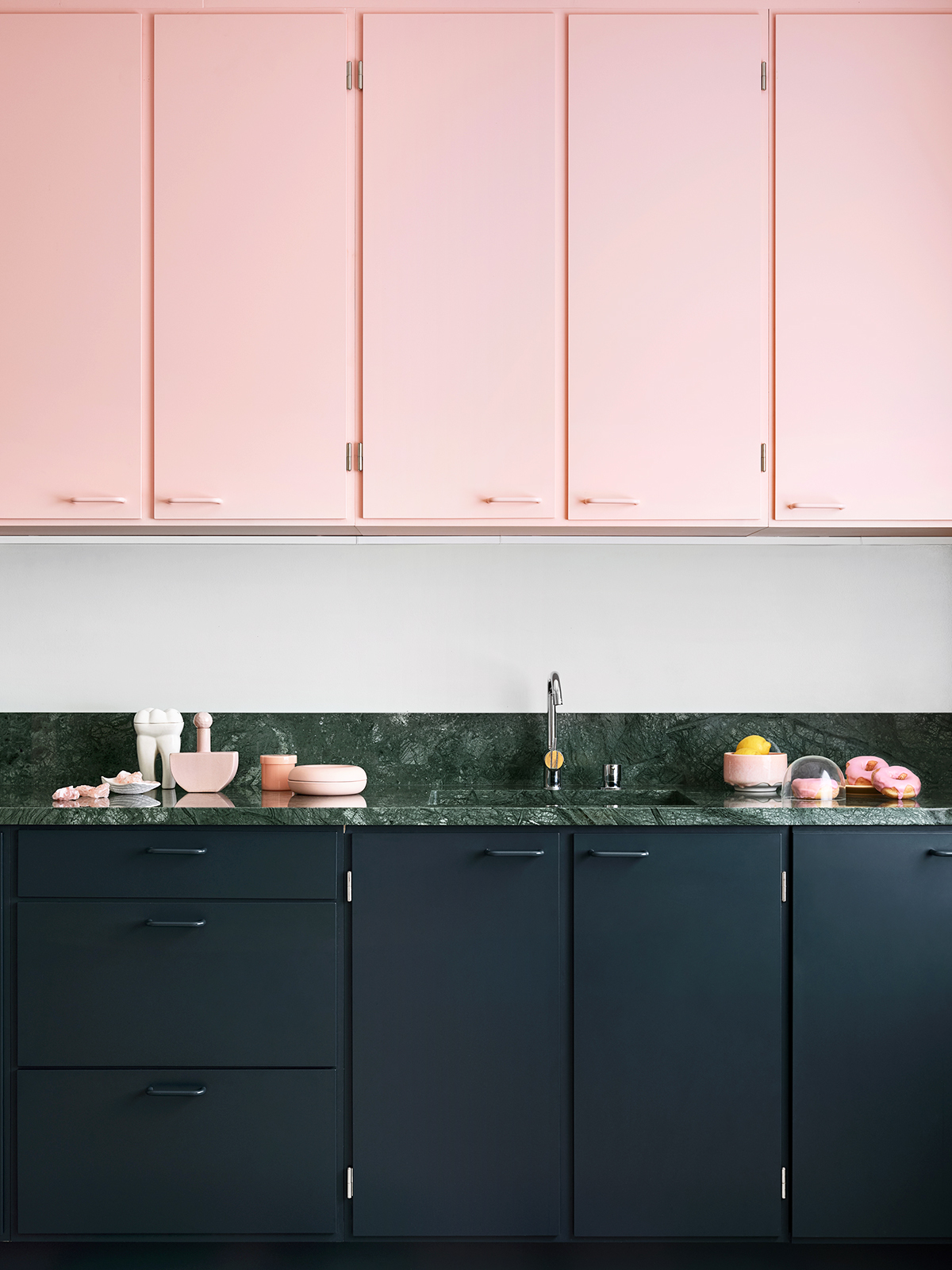 Scandinavians really do shit right. This submission came from a new Swedish cabinet brand called Funkiskok, whose streamlined designs are inspired by the "functionalism of the '30s and '40s" — their latest creation is a pink, blue, and green marble kitchen installed in the home of illustrator Dennis Eriksson and art director Emma Eriksson.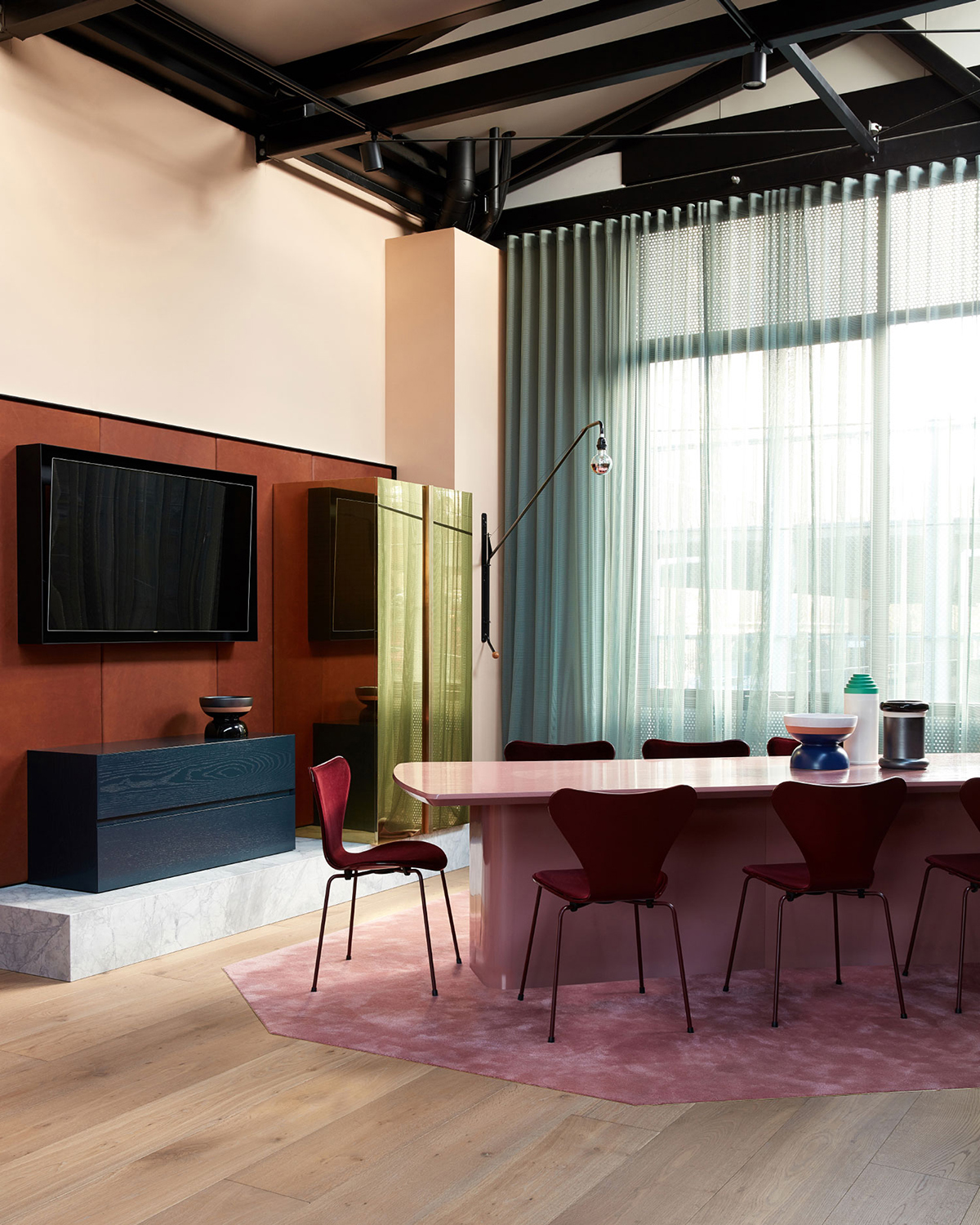 In other workplace-that-looks-like-a-home news, this is a retail showroom in Melbourne designed by Flack Studio for the wood floor brand Storey, spotted this week on Yellowtrace.
Discoveries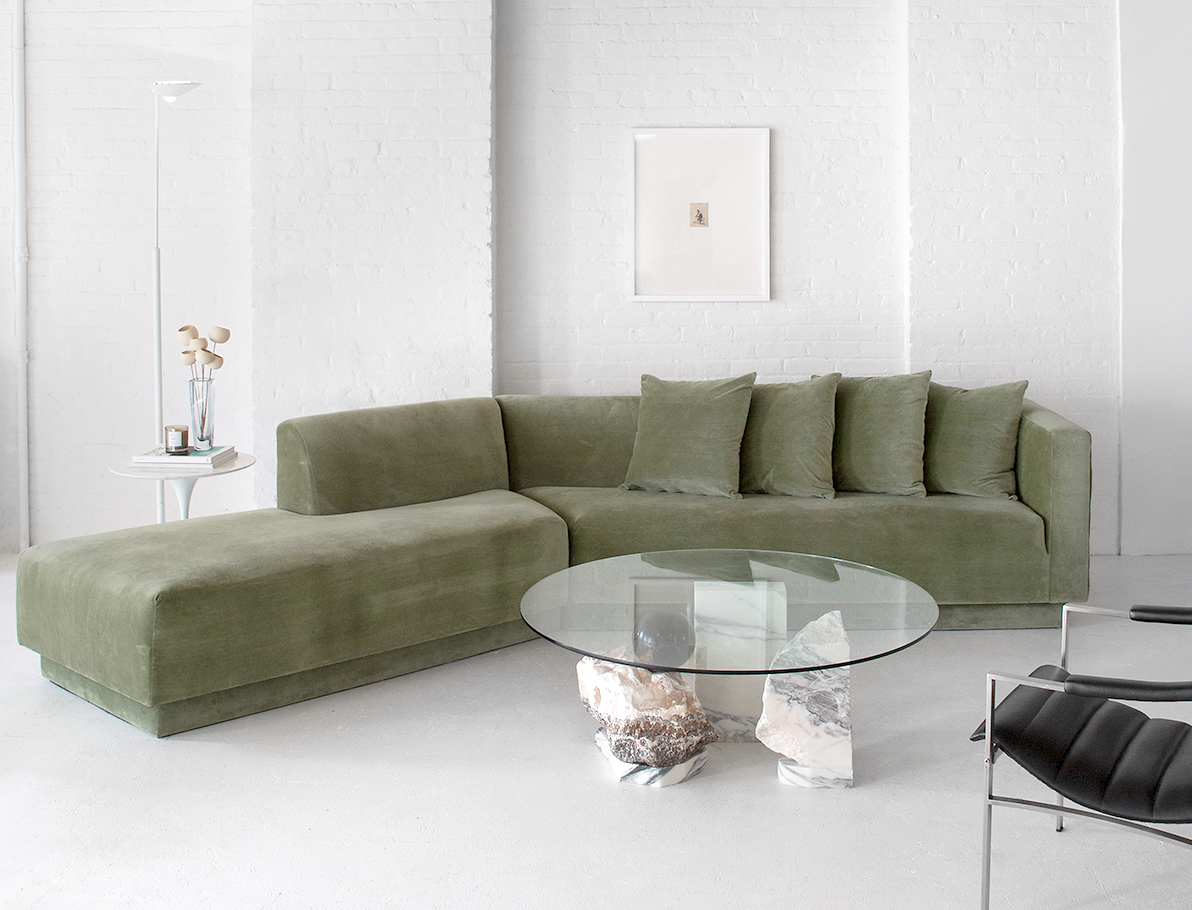 There's a TON we're coveting on the Instagram feed of the Brooklyn vintage store Love House, like this table and this lamp. But its IRL showroom is even better, shown here with an 80s sofa, an Otto Gerdau Italy sling chair, and a contemporary stone and glass table by Jake Levy. Its freestanding stones "maintain a perfect balance, held together only by gravity," writes the shop.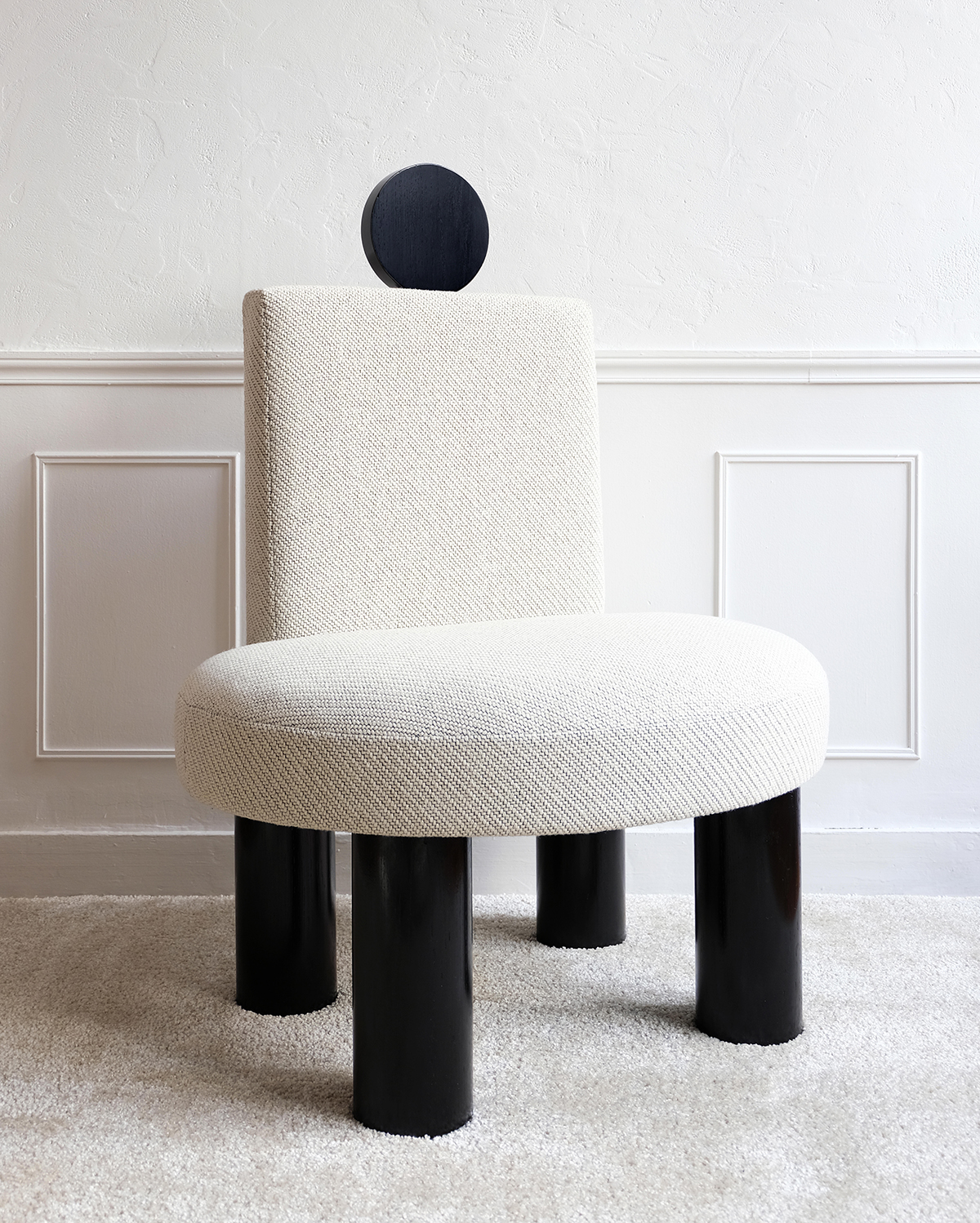 Frederic Pellenq has been making some of our favorite contemporary chairs as of late — one is for sale in our 1stdibs store, and this one above, called Jacques, just launched at PAD Geneve with Gallery Armel Soyer. It's like a more eccentric update on Cini Boeri's Botolo chair.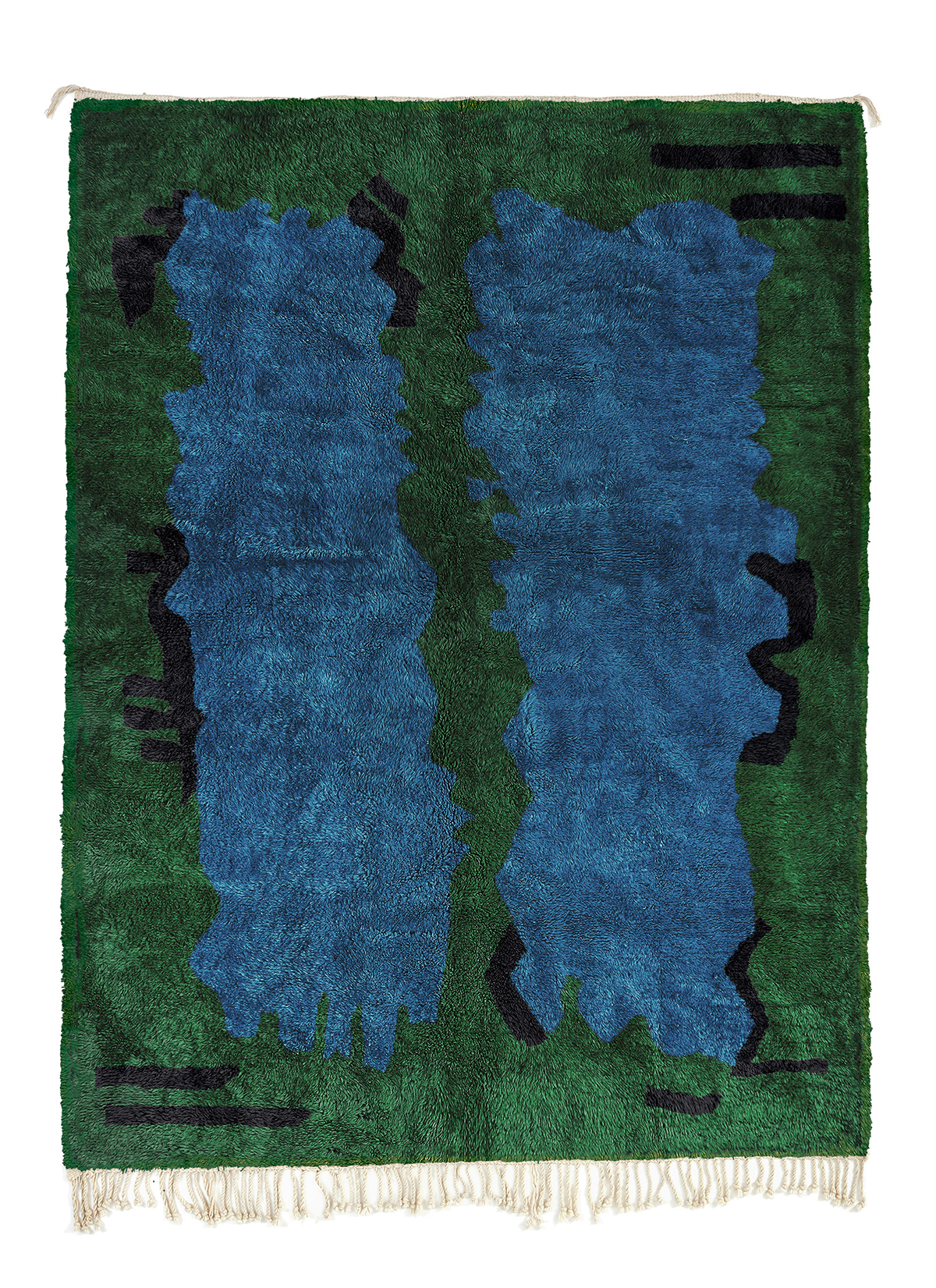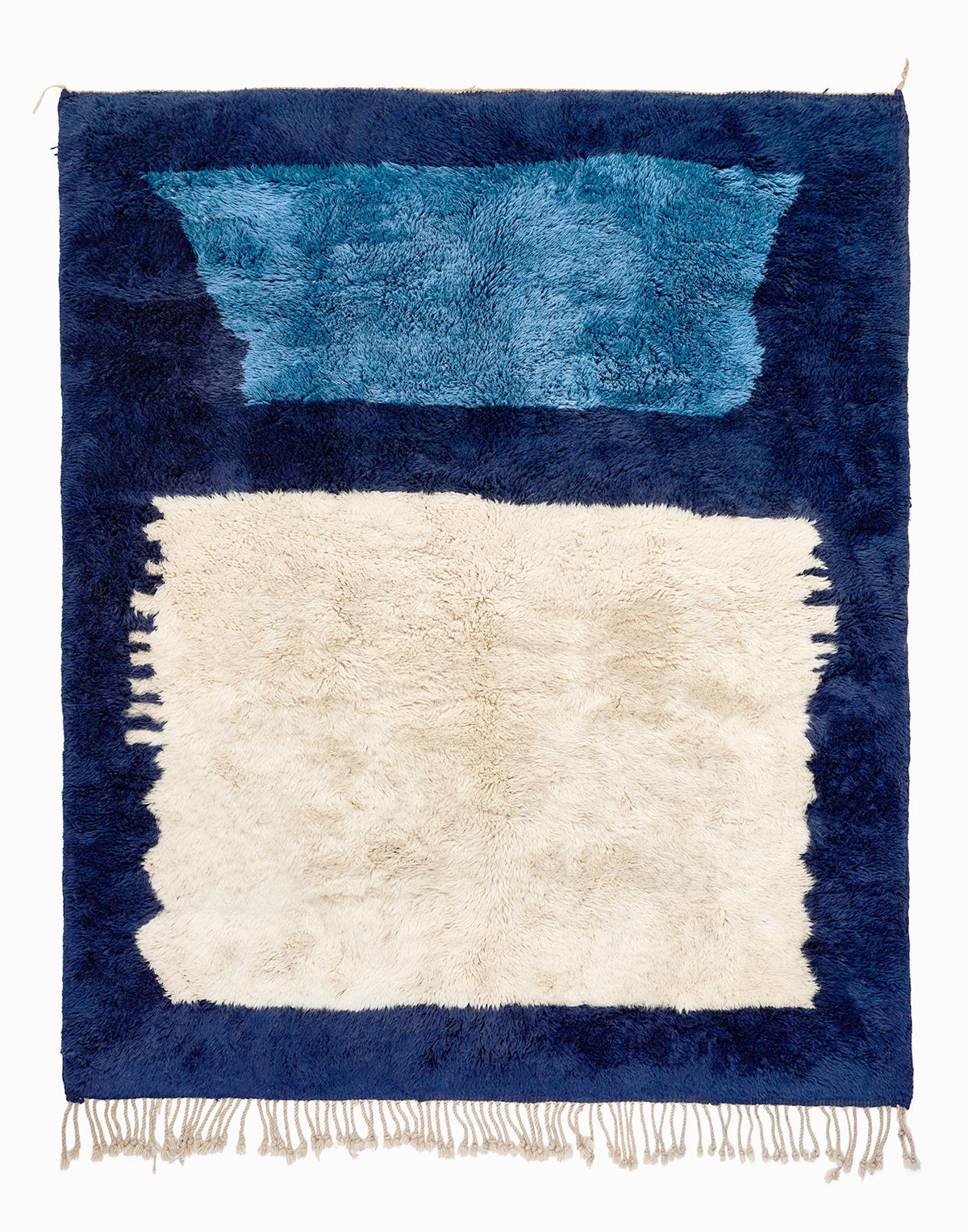 Beni Rugs's main offering is the ability to customize the size and colors of its hand-woven Moroccan rugs, but this week it launched the Modern Art series, a collection of pre-determined designs inspired by Joan Miro, Mark Rothko (shown above), Memphis, and a painting made by one of its founders.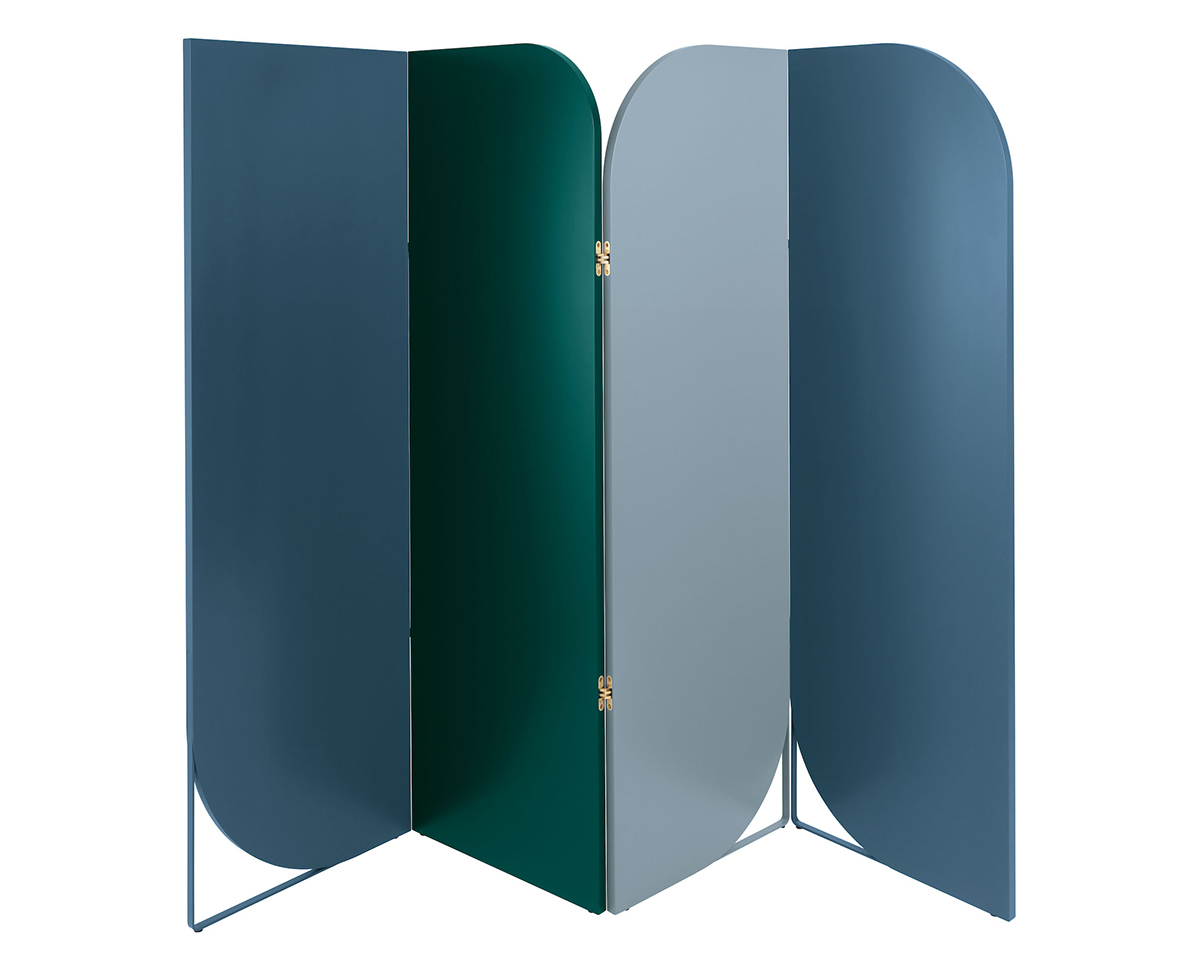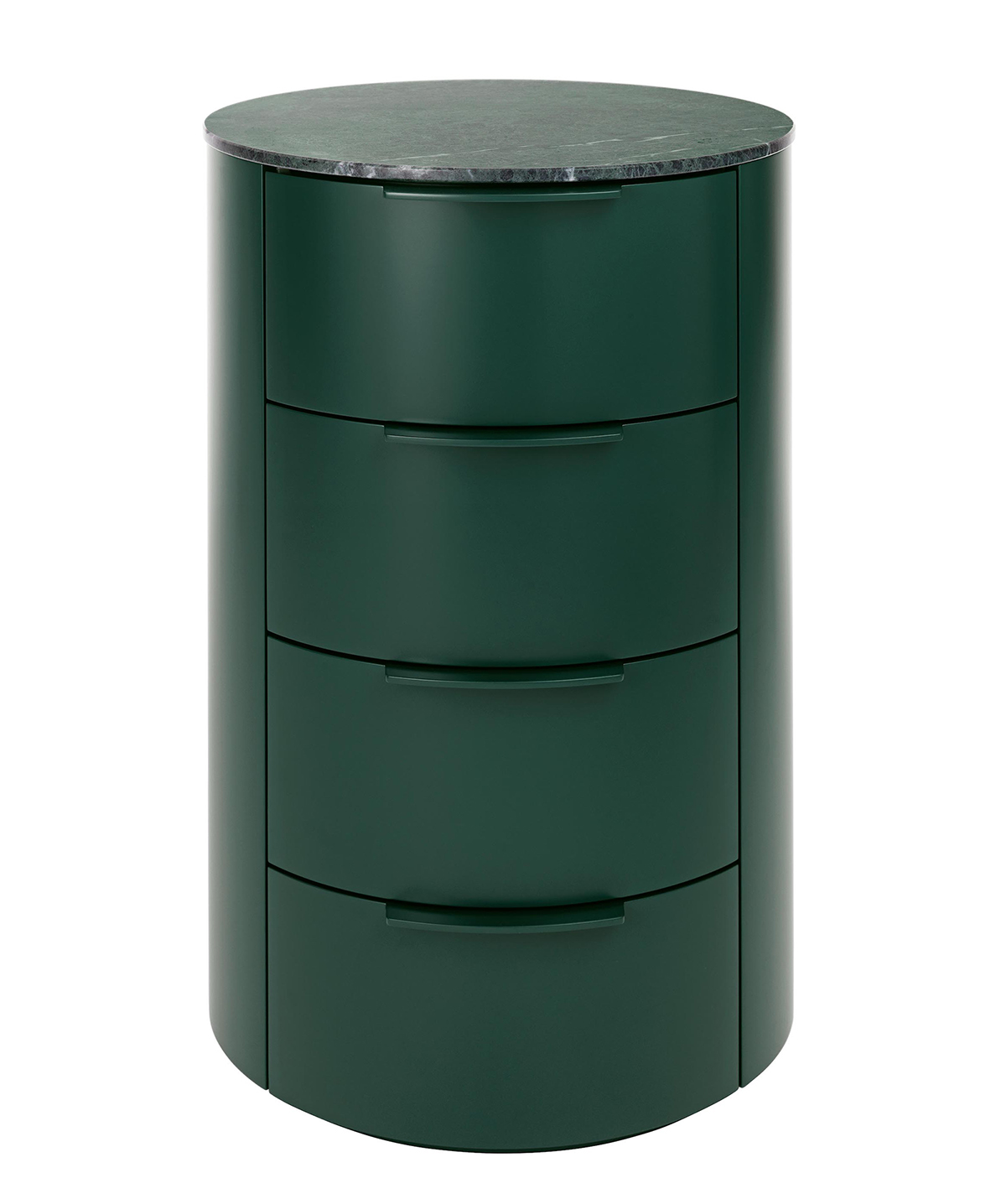 This week we received a few straggler images from the winter fairs, which we covered in this sprawling roundup on Tuesday. At IMM Cologne, Schönbuch launched a new collection that includes a multicolored room divider by Bodo Sperlein and a round shelving unit by Thomas Althaus.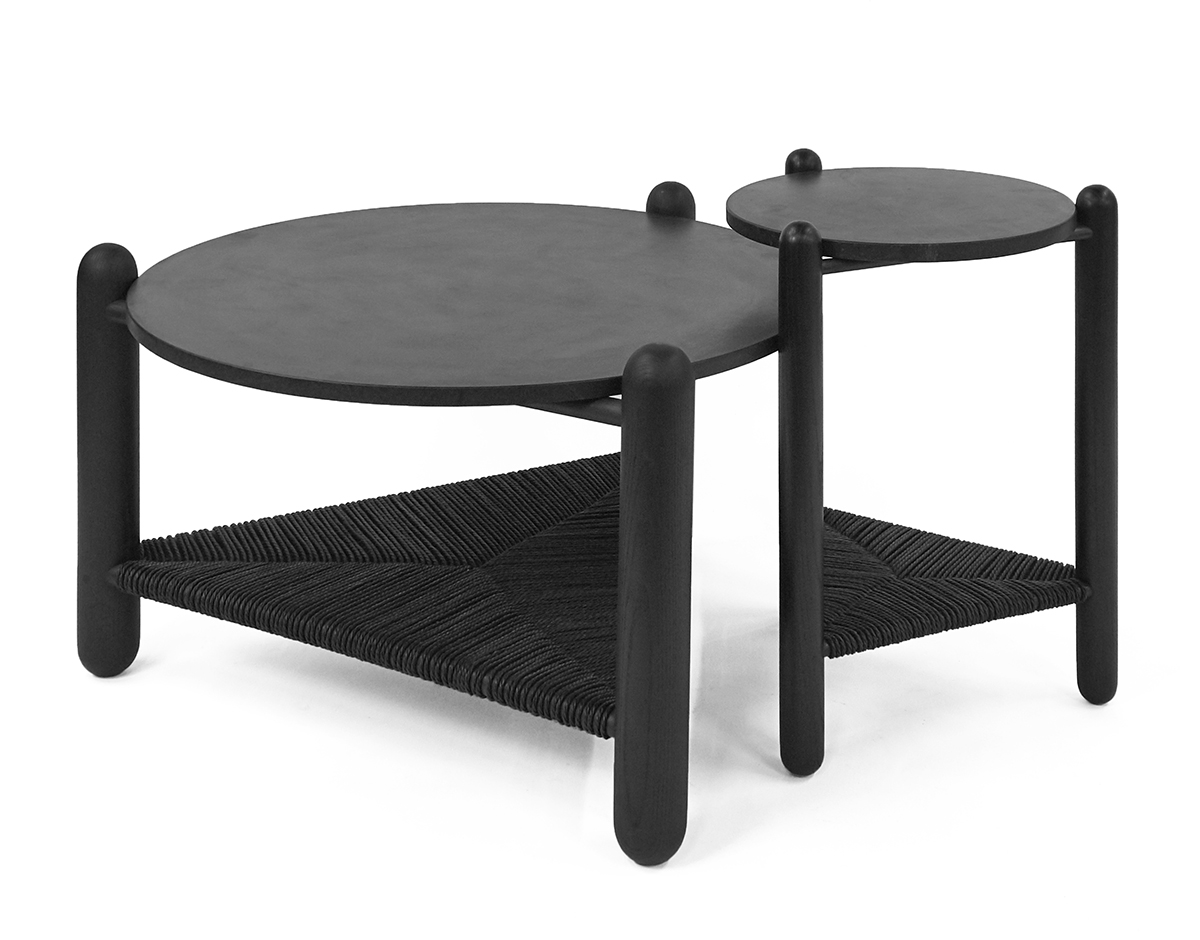 Meanwhile in Toronto, Nicholas Hamilton Holmes launched the Black Arts Collection, in which he updated a previous design — his Captain's table — in an all-black variation.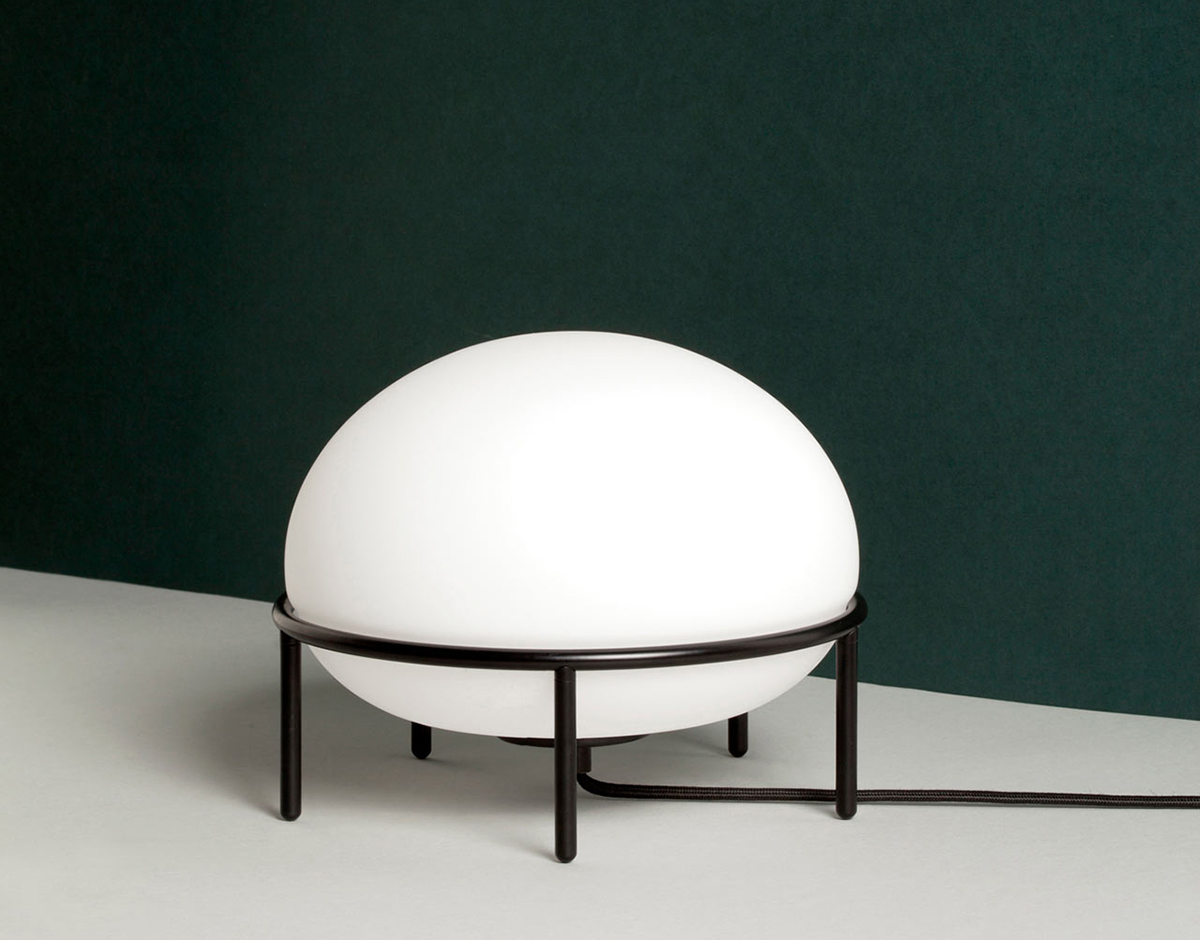 Design Milk tipped us off to this new lamp by Kutarq for Woud, inspired by a hot air balloon.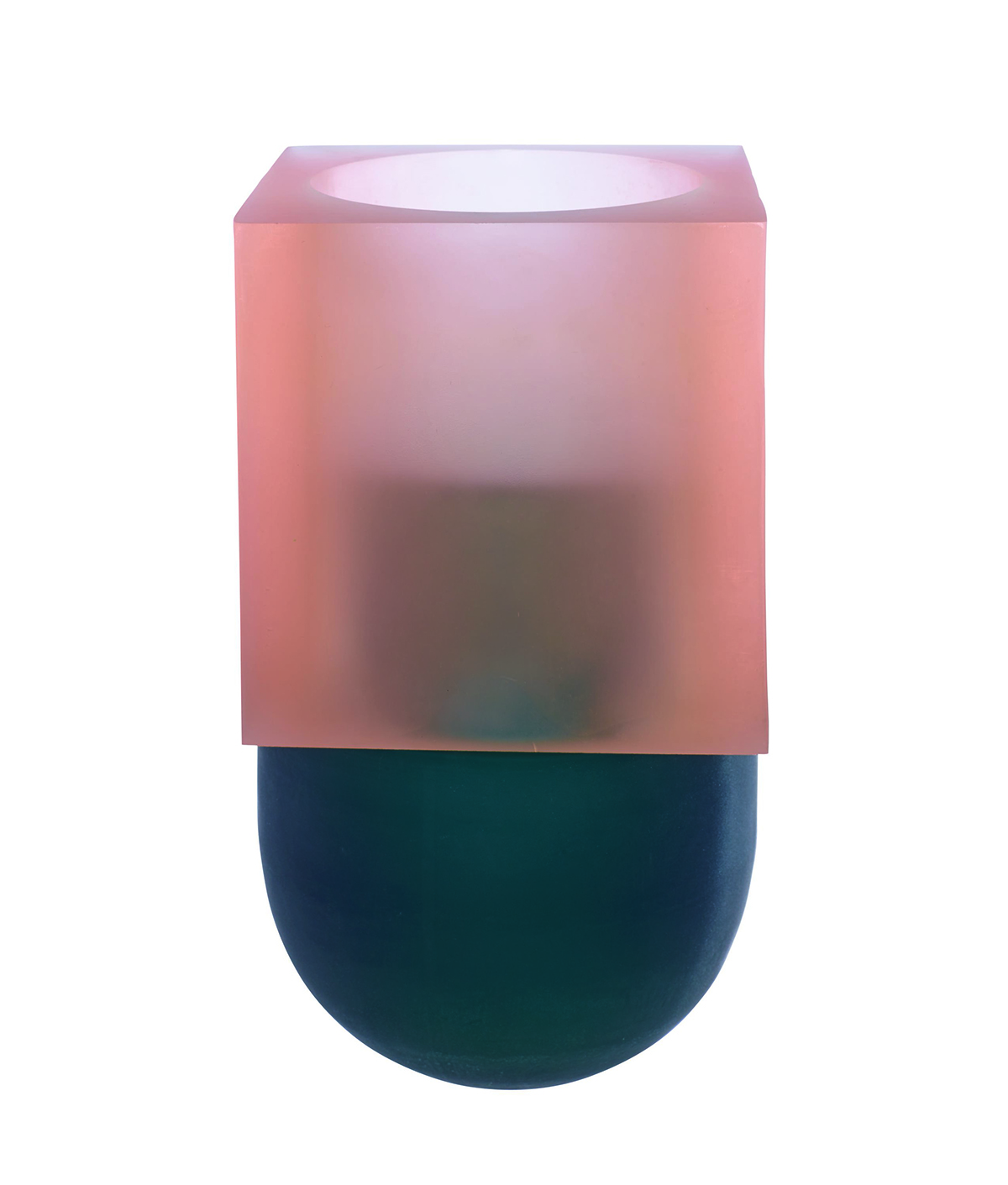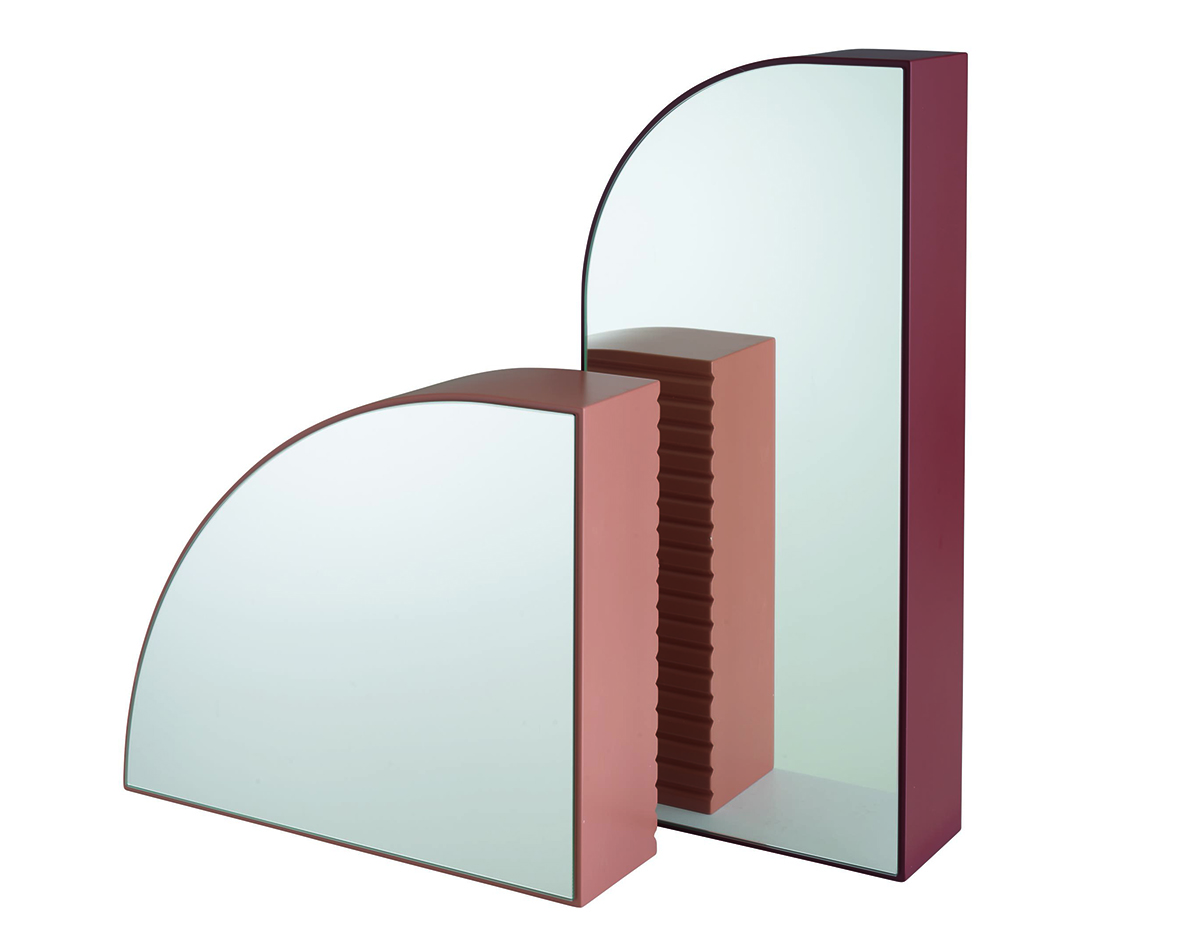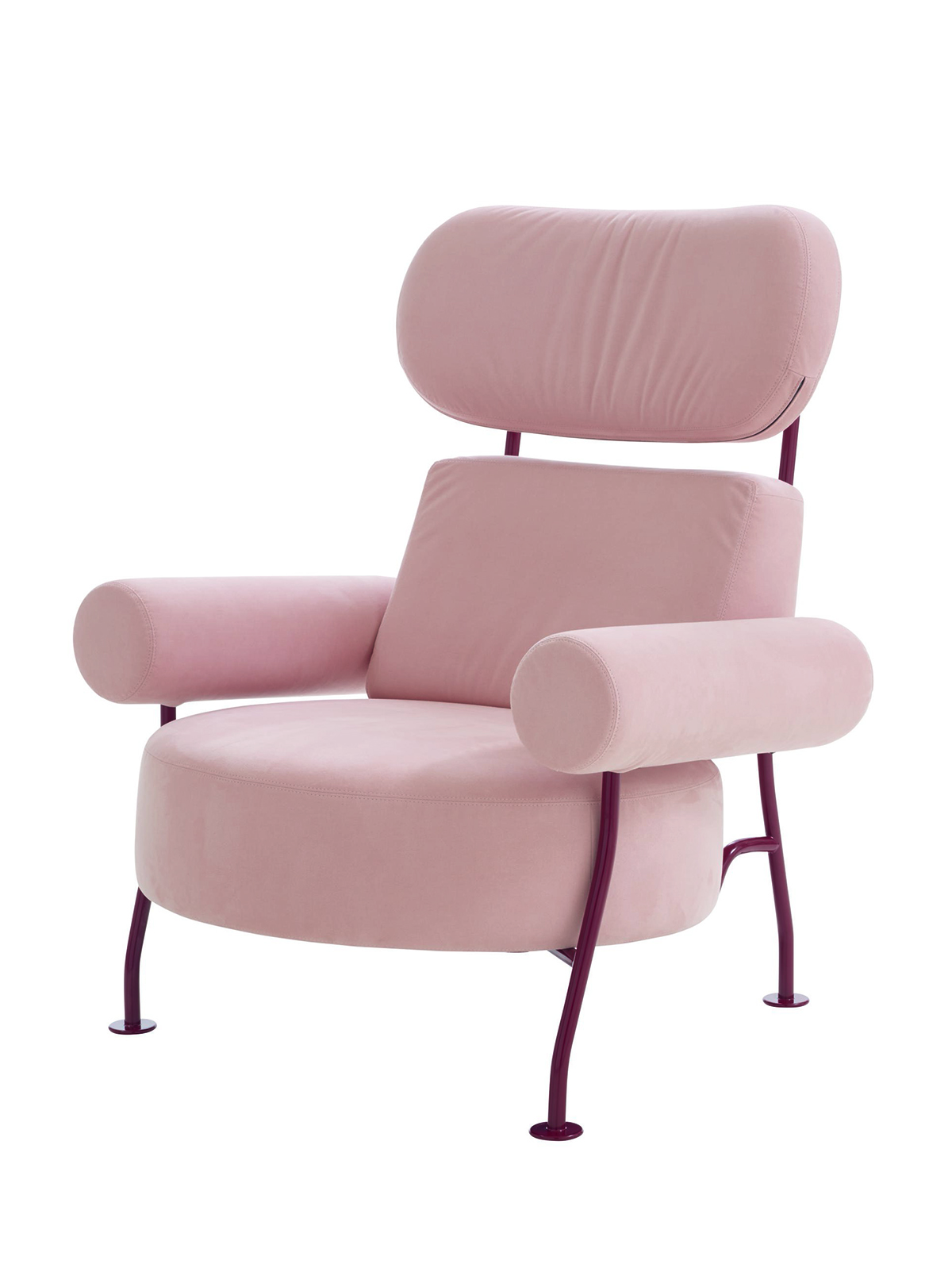 Ligne Roset also sent us straggler images of their new collection that launched at Maison et Objet, which is pretty extensive — it includes (from top) the Artifex vase by Charlotte Juillard, the Arceau mirror by Numero 111, and the Astair chair by Pierre Charpin (which reminds us a bit of our FAVORITE chair, the Bollo by Fogia).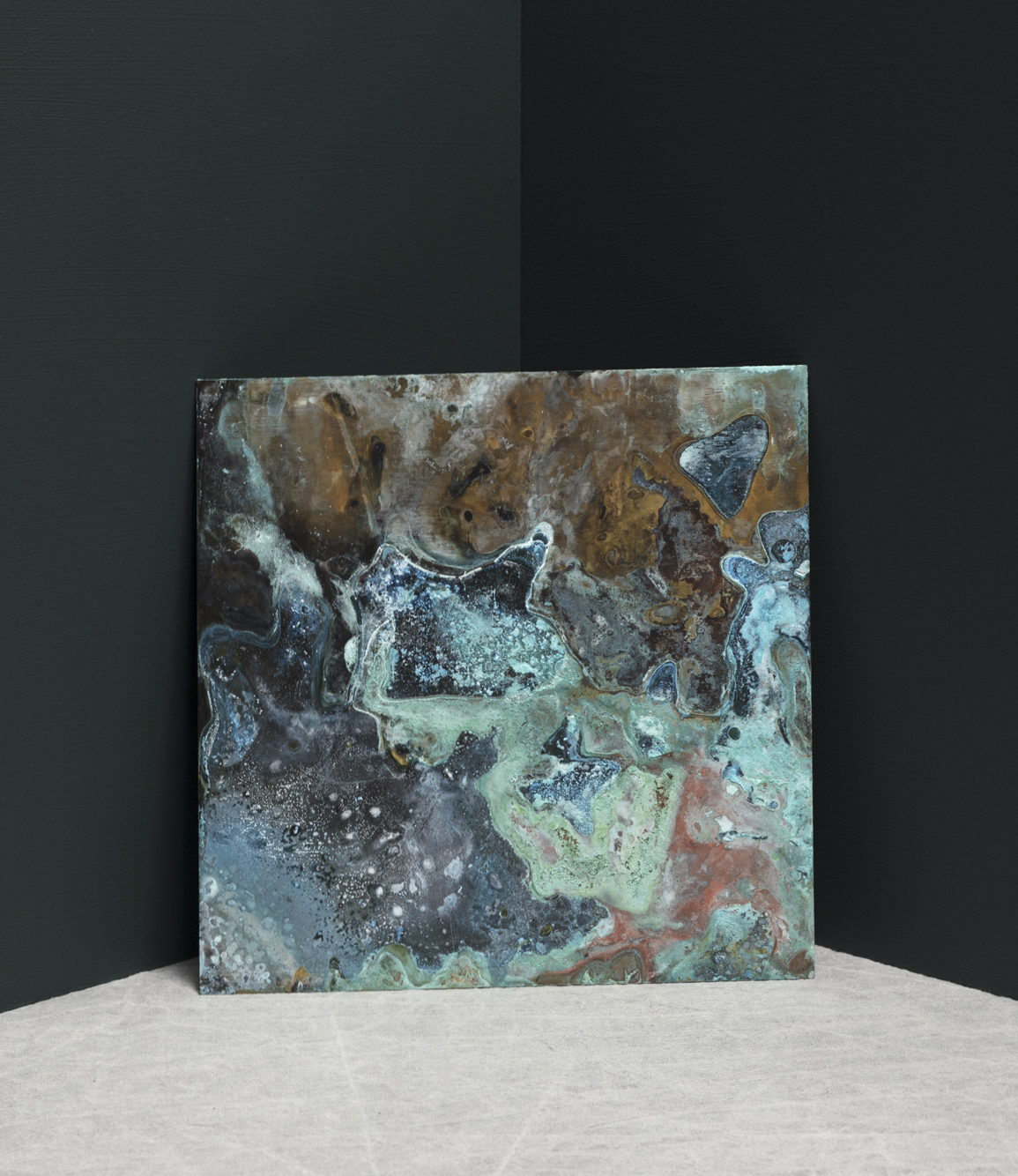 In December, the Copenhagen store Crooked Concept converted itself into a temporary gift shop for smaller, more affordable home objects, which its founders commissioned from dozens of their favorite designers. We only caught wind of the project this week, and it ends January 31, but you still have a few more days to shop the interesting pieces on offer, which include this 8″x8″ oxidized, wall-mounted metal plate that we don't totally understand (is it art? is it tiles?) but love nonetheless.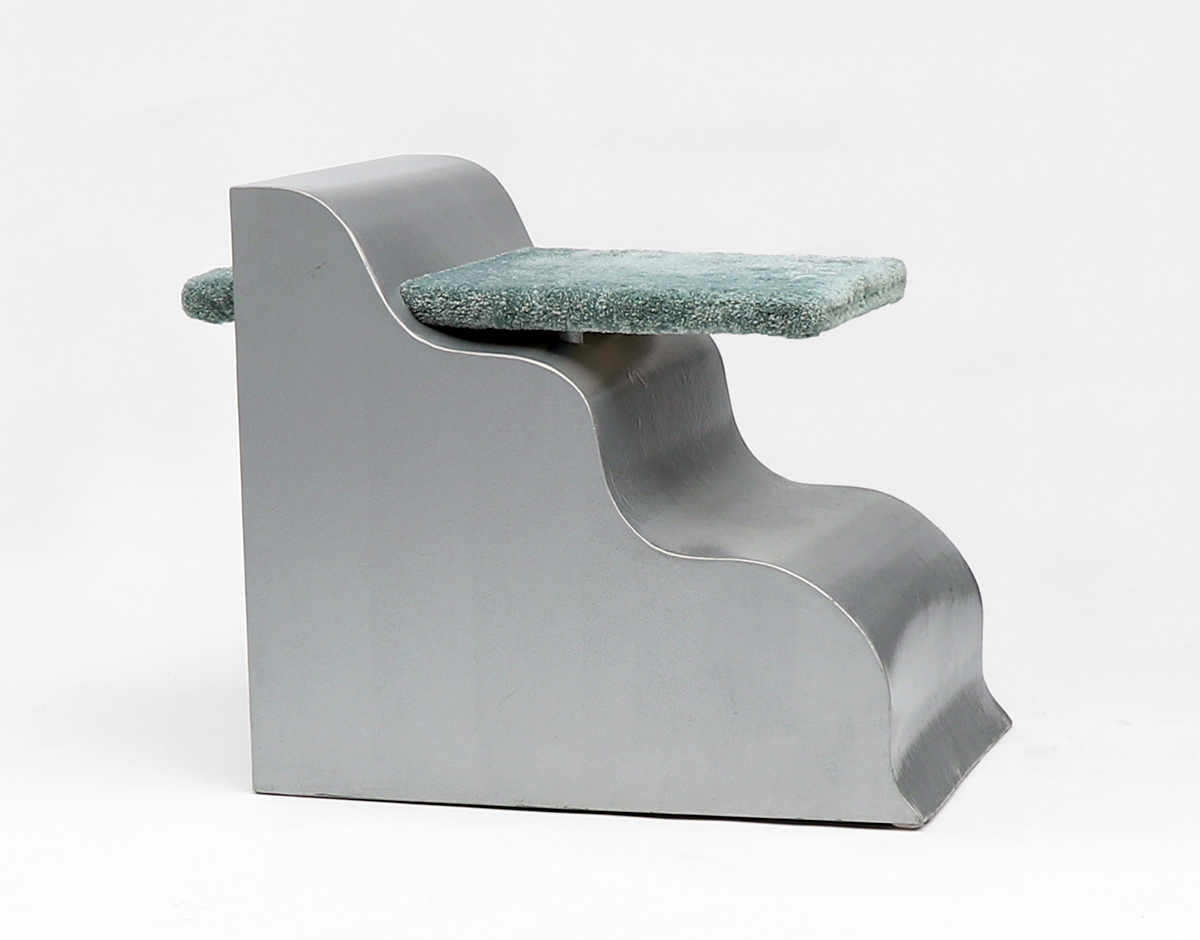 We're also late to the game on this piece, the Aladåb chair (?) by Matz Engdahl and Jonatan Applefeldt. There's just something about that strange floating piece of carpet… We're keeping an eye on Engdahl's portfolio in particular.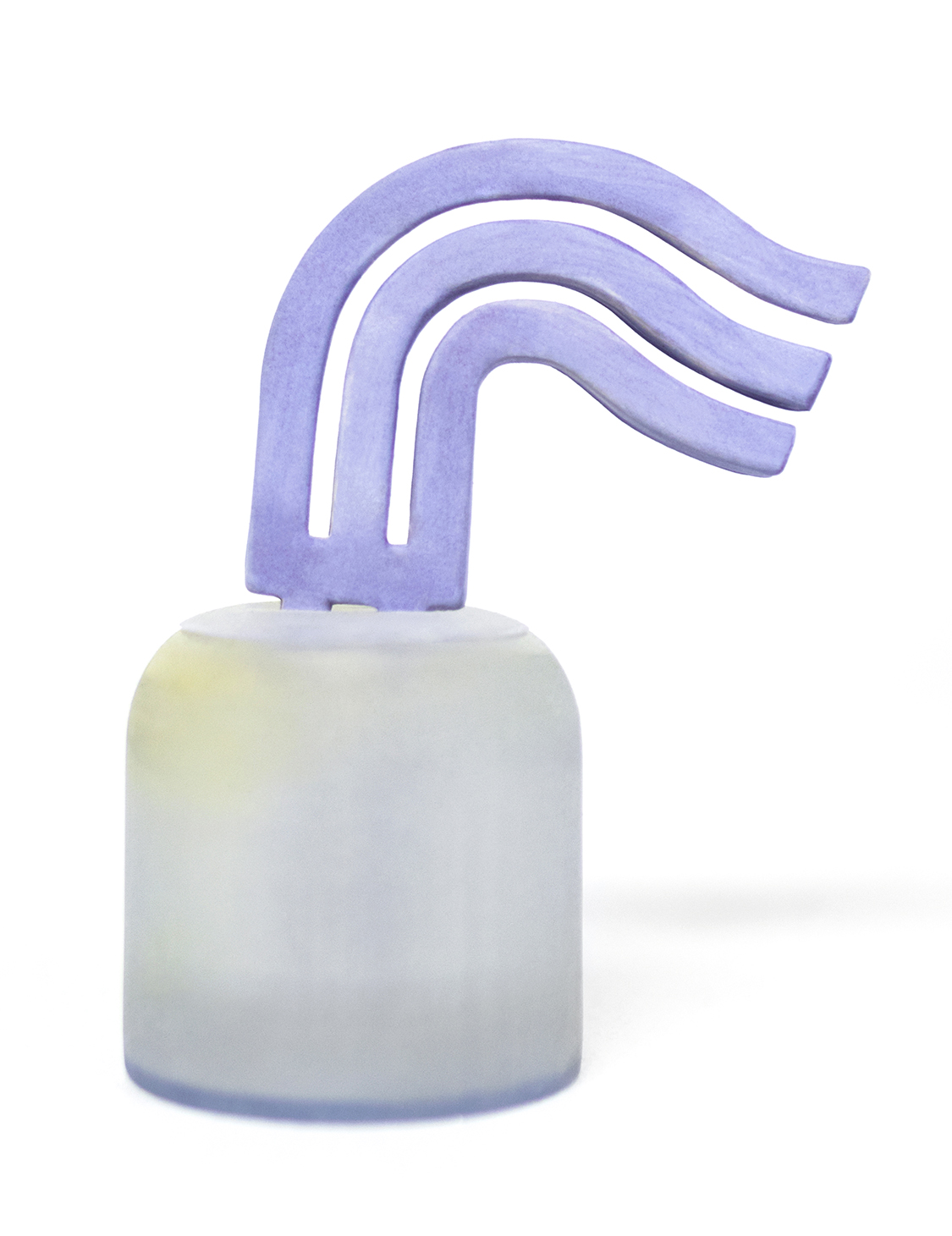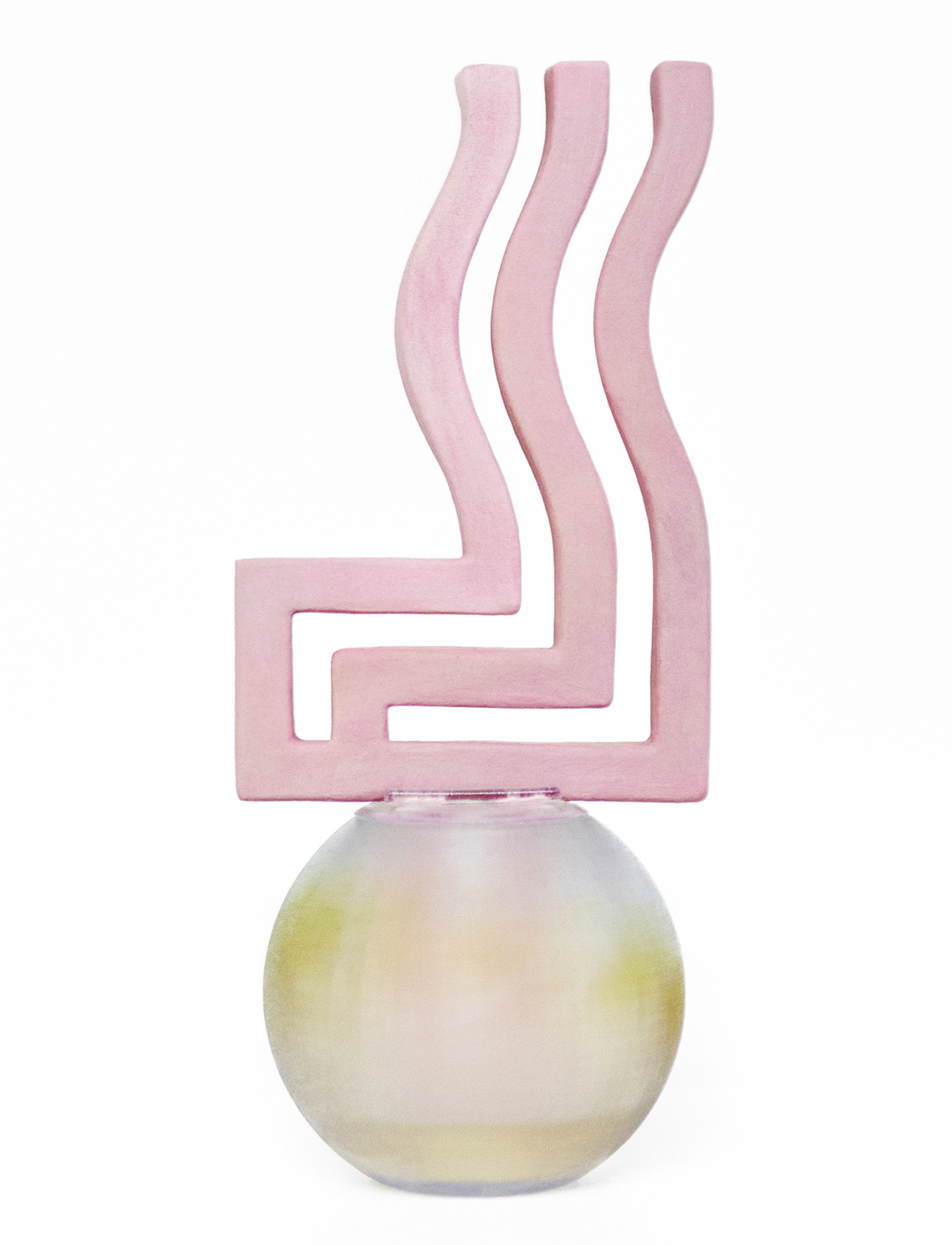 We'll also be keeping an eye on Minos Liu, a current student at the School of the Art Institute Chicago who made these inventive ceramic and acrylic scent diffusers for her Designed Objects class.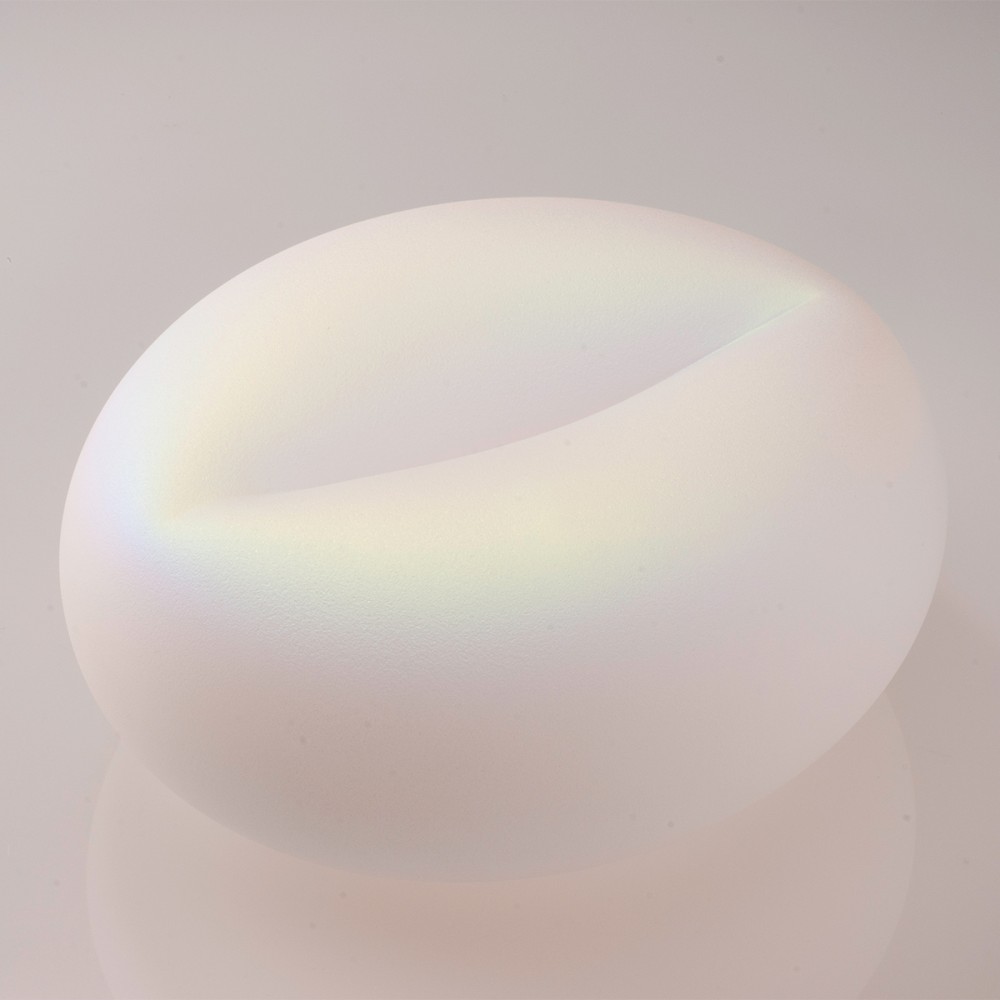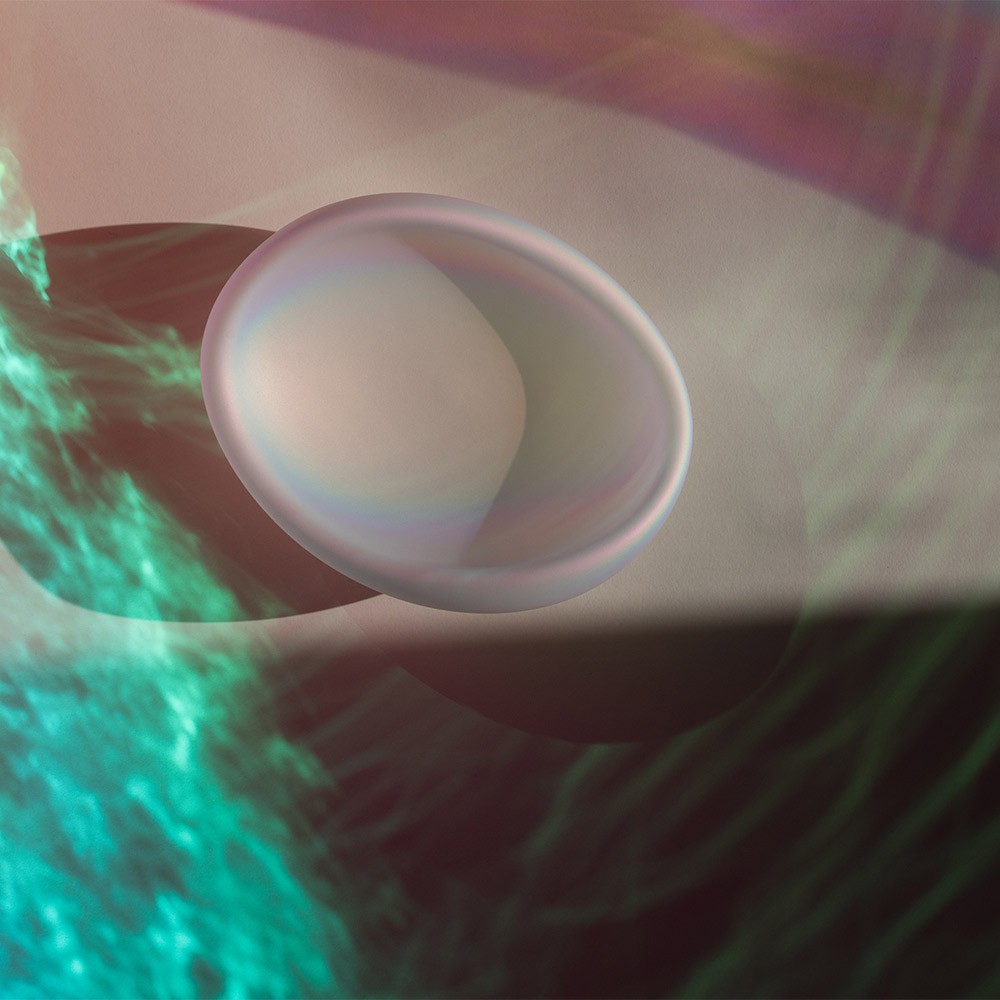 One of our biggest regrets in life (ok, ok, first world problems here) is not buying an iridescent glass bowl by Katherine Grey when Kyle de Woody first showed them at our OFFSITE show in 2014, as part of her now-defunct gallery Grey Area. Because now they're bigger, 5 times the price, and morphing into a whole series of insanely gorgeous objects for The Future Perfect that we can only afford to gaze at longingly.
Links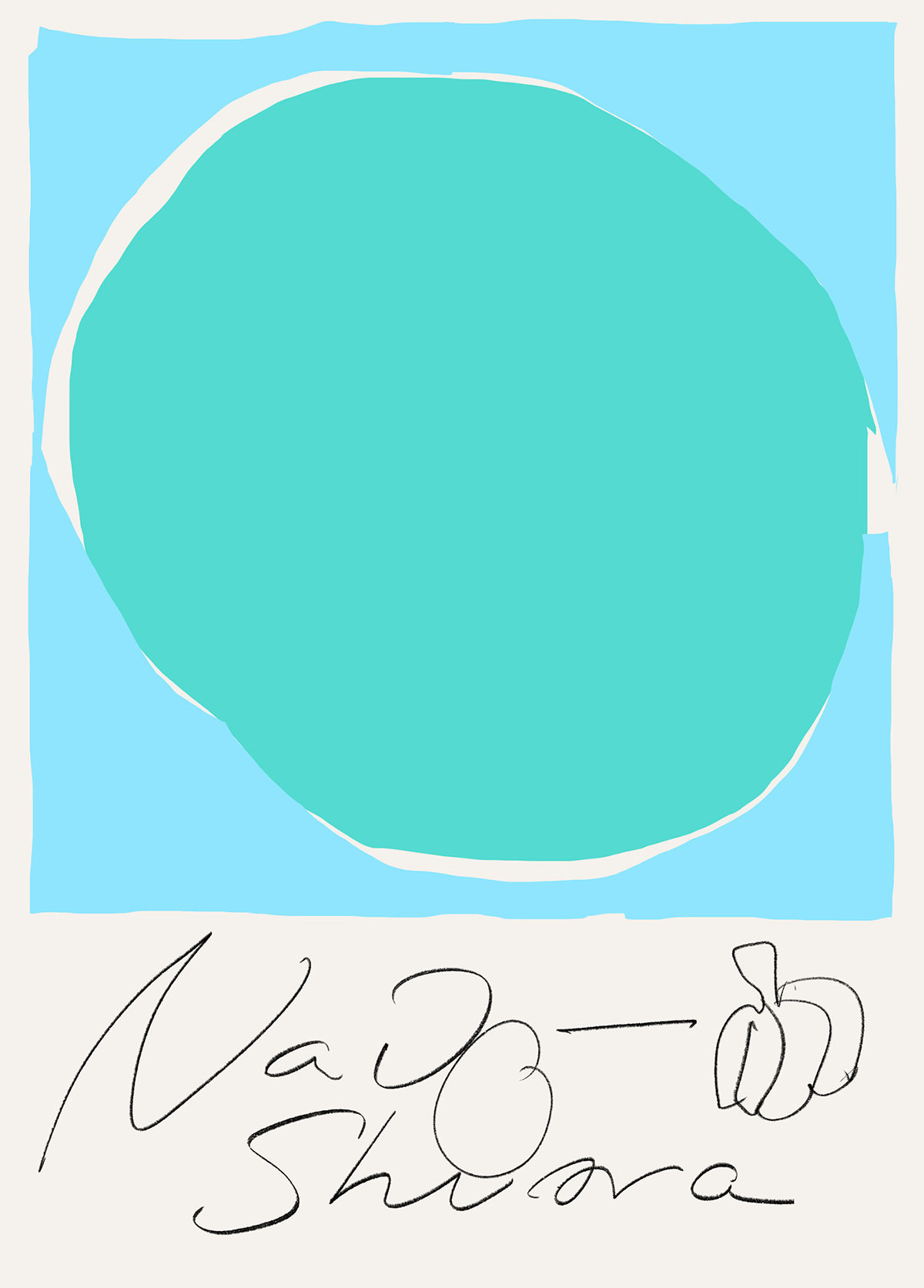 We're quite taken with this new series of travel posters by the Finnish-born, Italy-based illustrator Antti Kalevi, this one representing Naoshima. See the full series, and read more about it, on It's Nice That.