02.26.19
A Sneak Peek at This Year's Collectible Fair — Including Our Collab With One of NYC's Most Exciting Design Studios
On March 14, the pioneering Collectible design fair in Brussels, which brings together galleries and design studios devoted exclusively to 21st-century contemporary design, will return for its second edition. And for the second year in a row, Sight Unseen is excited to debut a special curatorial project at the fair: For Sight Unseen Presents, Objects of Common Interest — the NYC- and Athens-based studio that's been at the top of our shortlist since pretty much the day we met — will create an immersive mirrored installation. Called Landscape, the installation will feature a still life of works that share an aesthetic vocabulary: Tube Lights, a series of glowing curved formations that represent the first lighting collection designed by the studio; Formations II, consisting of upholstered sculptural seating elements; and Blow Chair, a soft sculpture that functions as a lounge seat.
OoCI's Tube Lights are abstract sculptural articulations, lit from within, that appear to be pliant or soft yet powerful, as they emerge from and recede into the mirrored floor and walls. Formations II is an ambiguous seating arrangement that takes the form of scattered freestanding objects. And Blow Chair is a domestic sculpture — an organic soft, tubular form, bent and lifted from the ground to create a seating cavity and a lounging back rest. The shape and hue of the chair evoke images of natural curves and earthy dune landscapes from the designers' childhoods in Greece. The chair's clay-toned color has been custom-made for Collectible in a limited edition of 10.
Today we're previewing Objects of Common Interest's project, as well as half a dozen other works we're looking forward to at the fair. Take a peek below, and then join us in Brussels from March 14-17.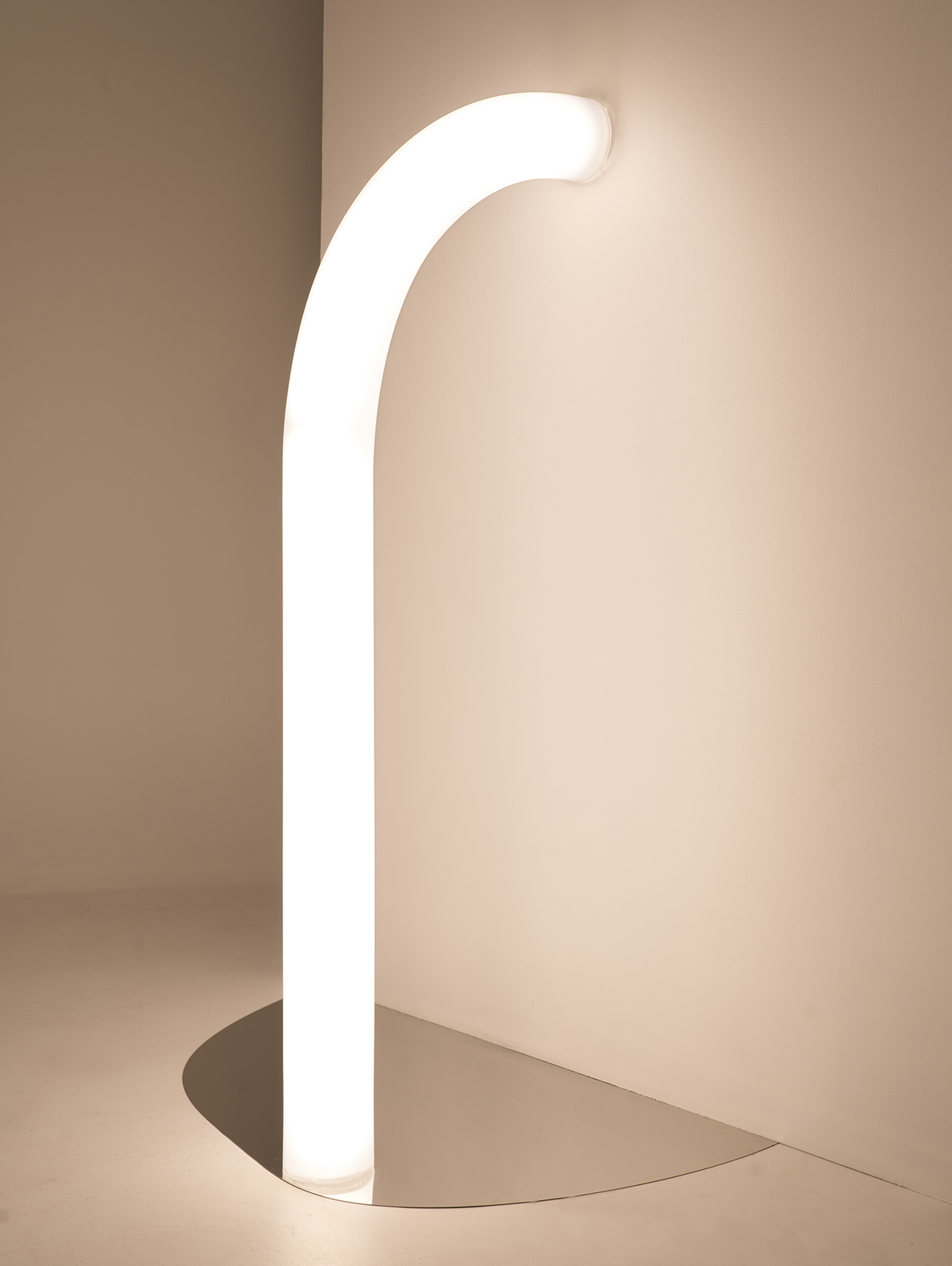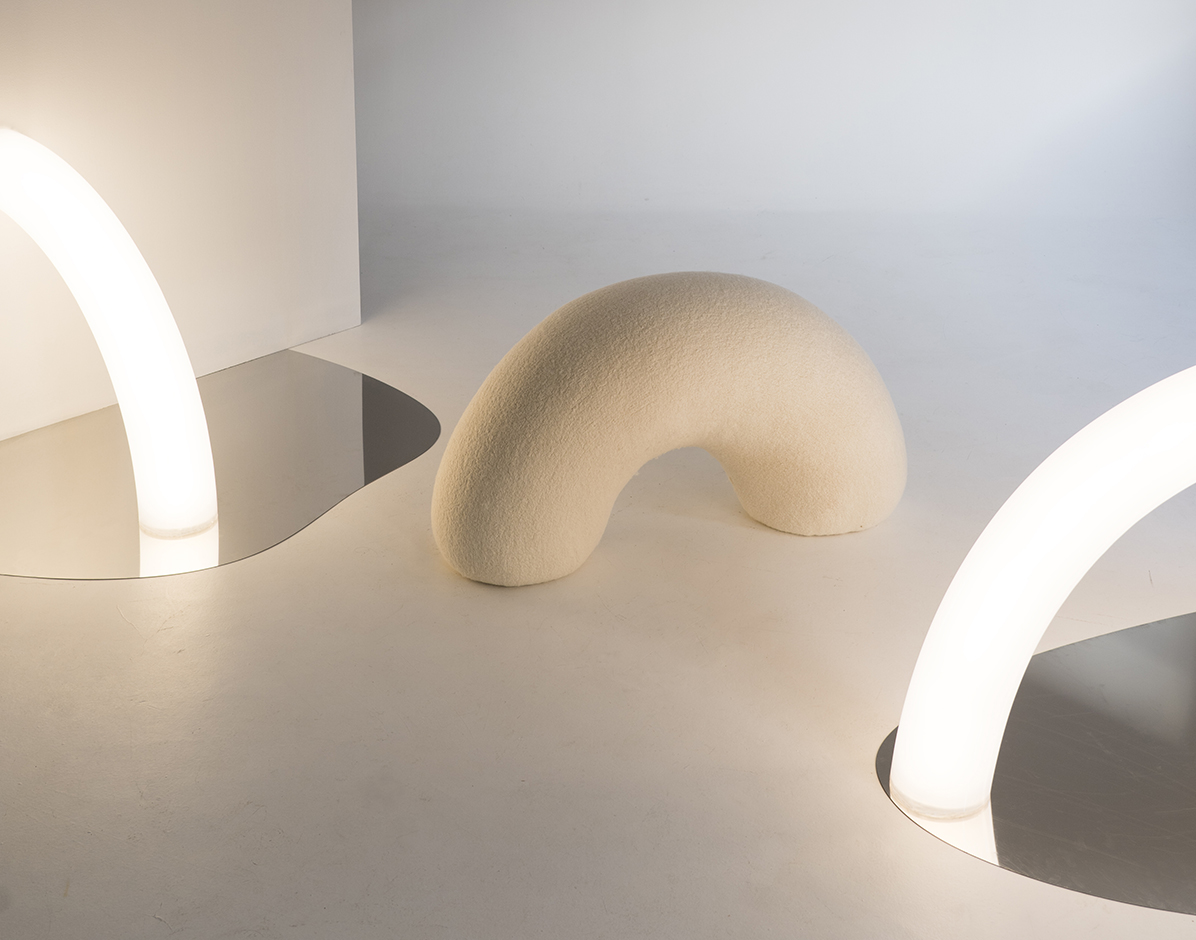 Landscape by Objects of Common Interest, presented by Sight Unseen (Photos by Marco Arguello)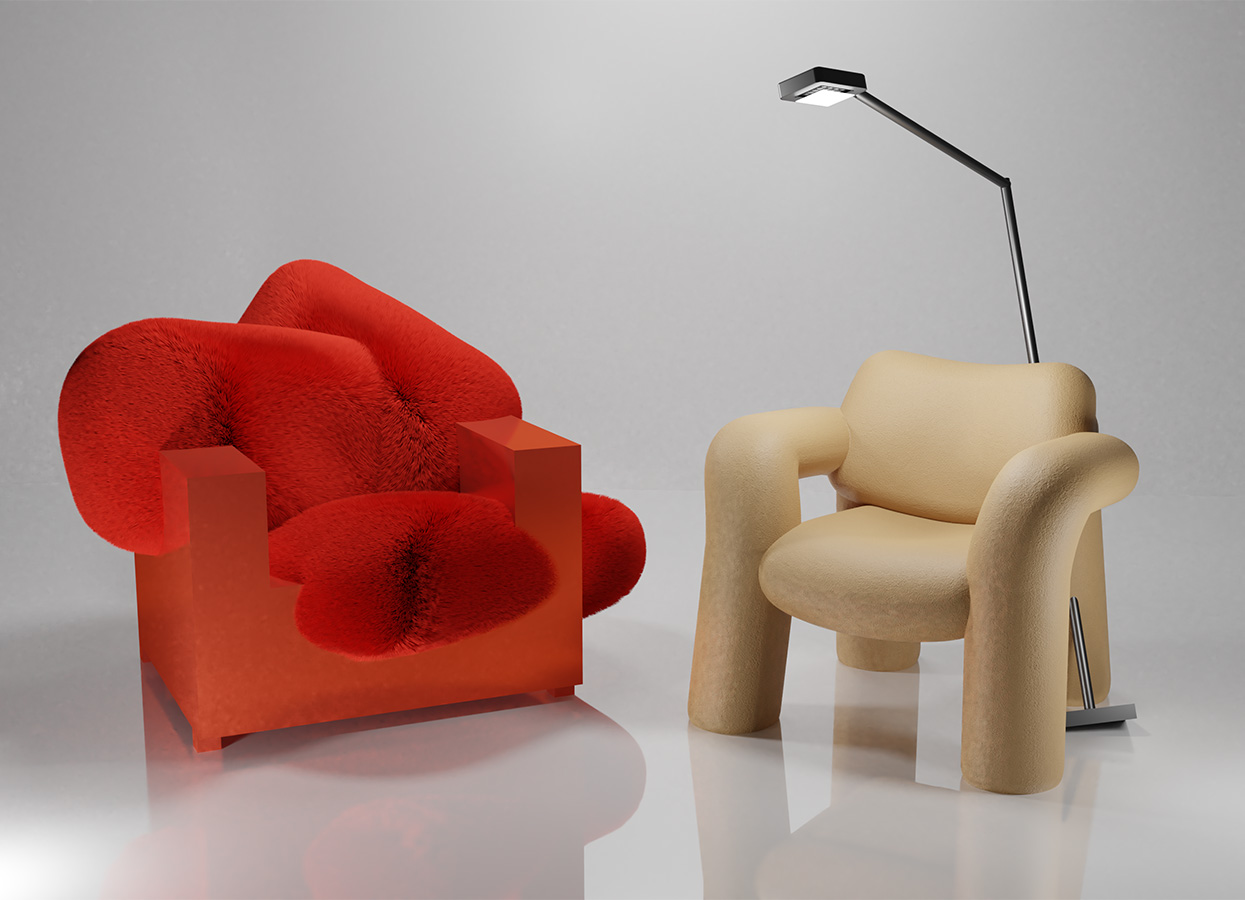 Schimmel and Schweikle, presented by alfa.brussels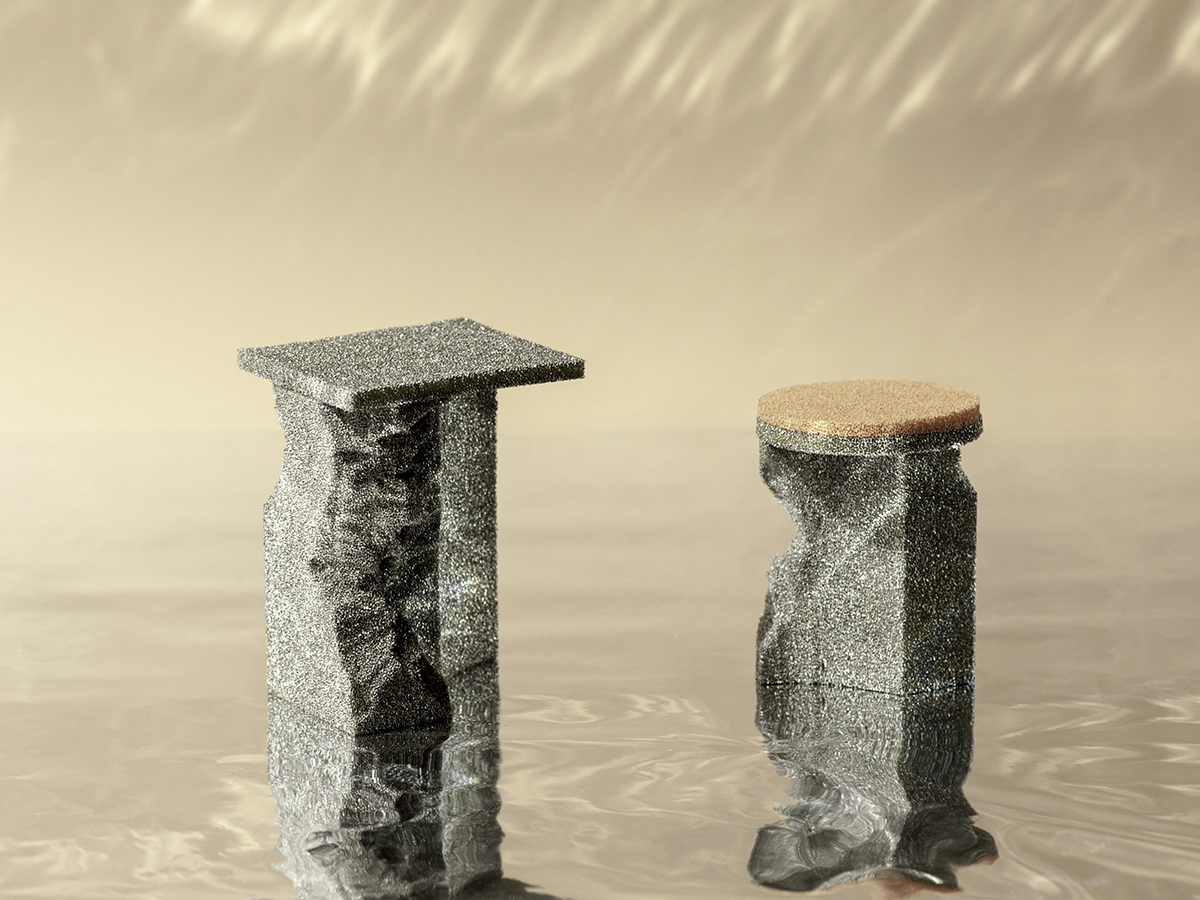 New Moon Rock Collection by Studio Furthermore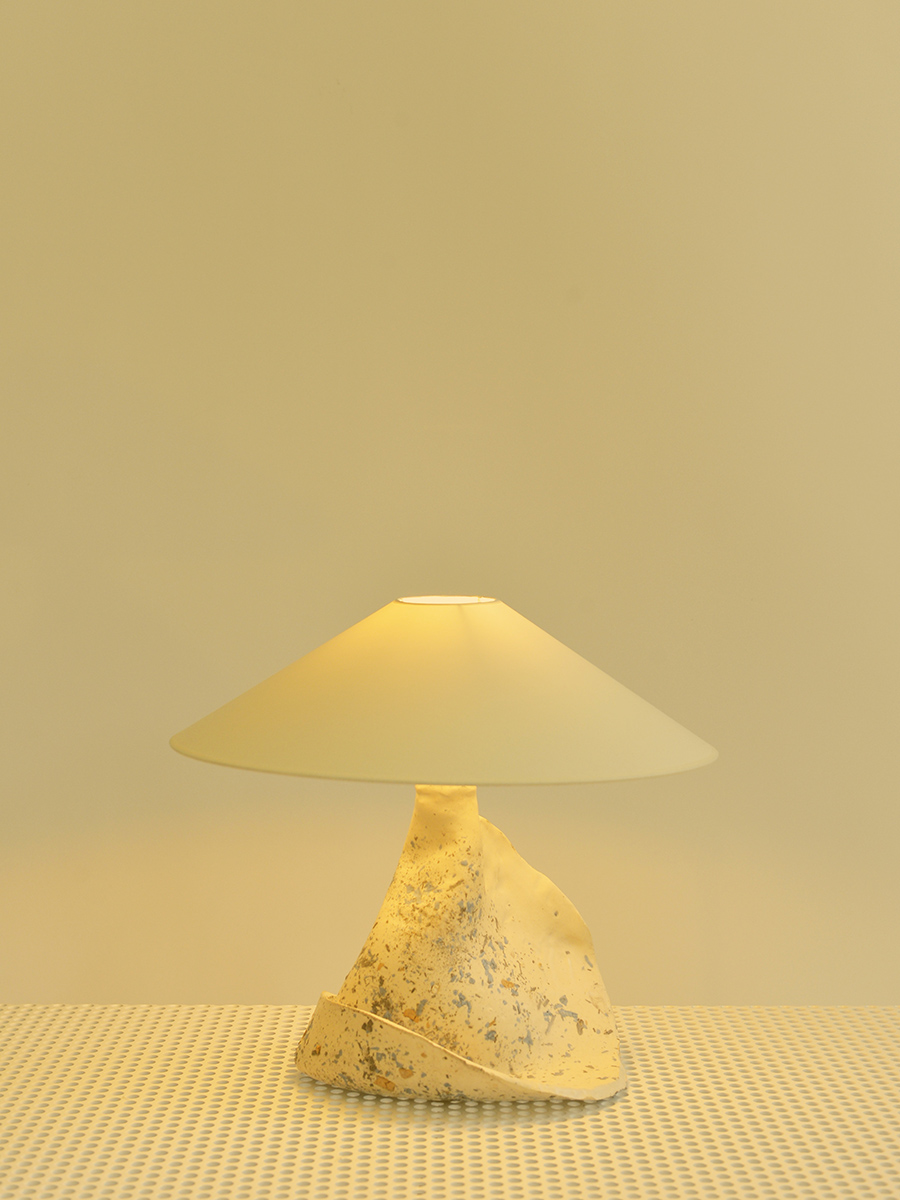 Ker-Xavier, presented by The Impermanent Collection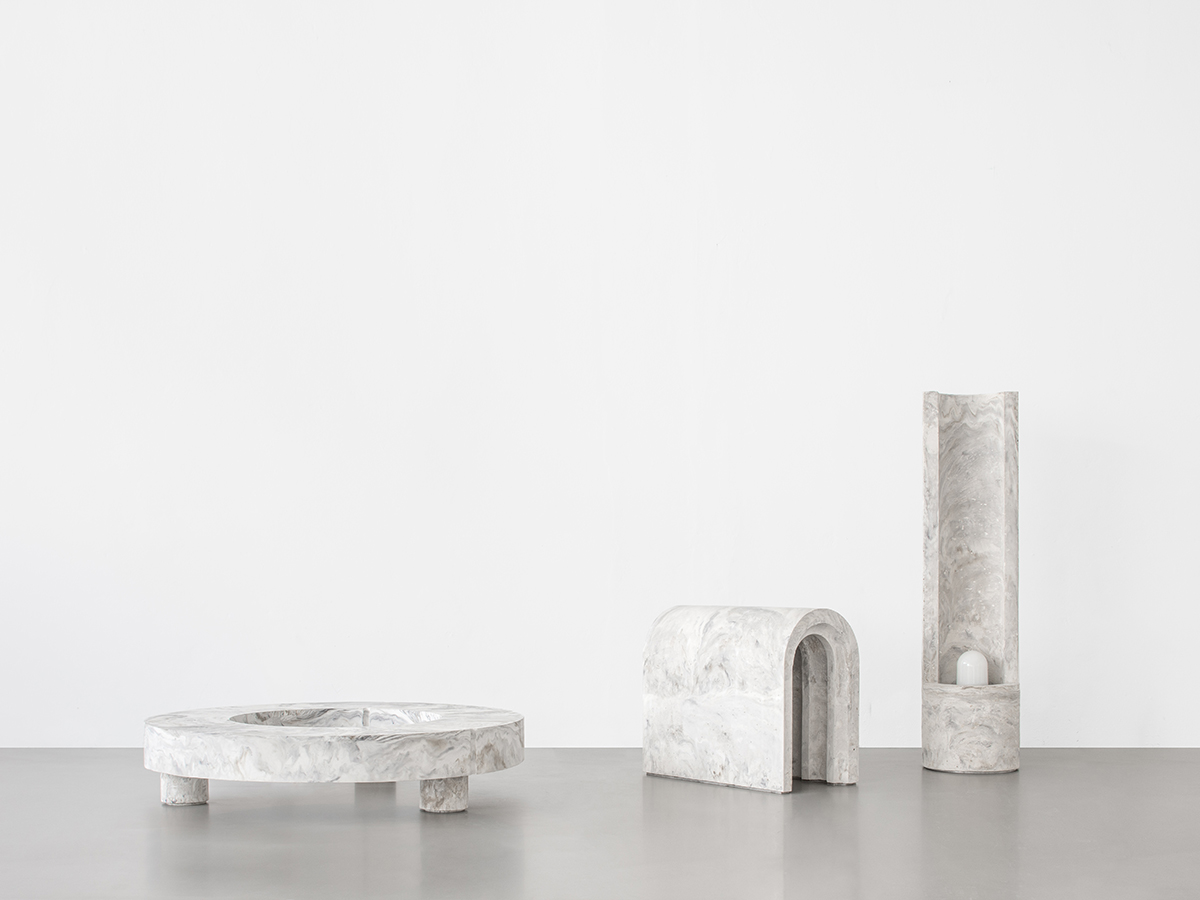 The Gestalt Collection by Sment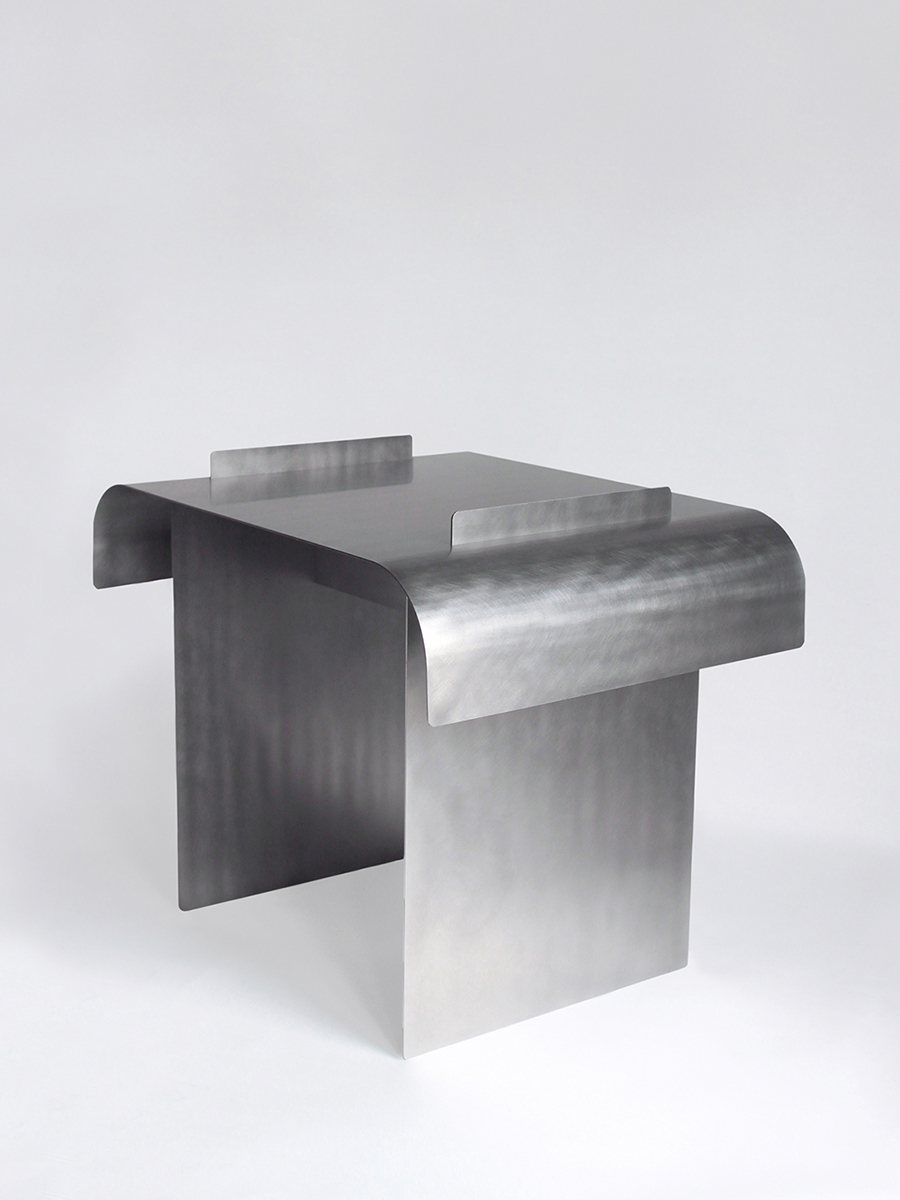 Bent Table by Maria Tyakina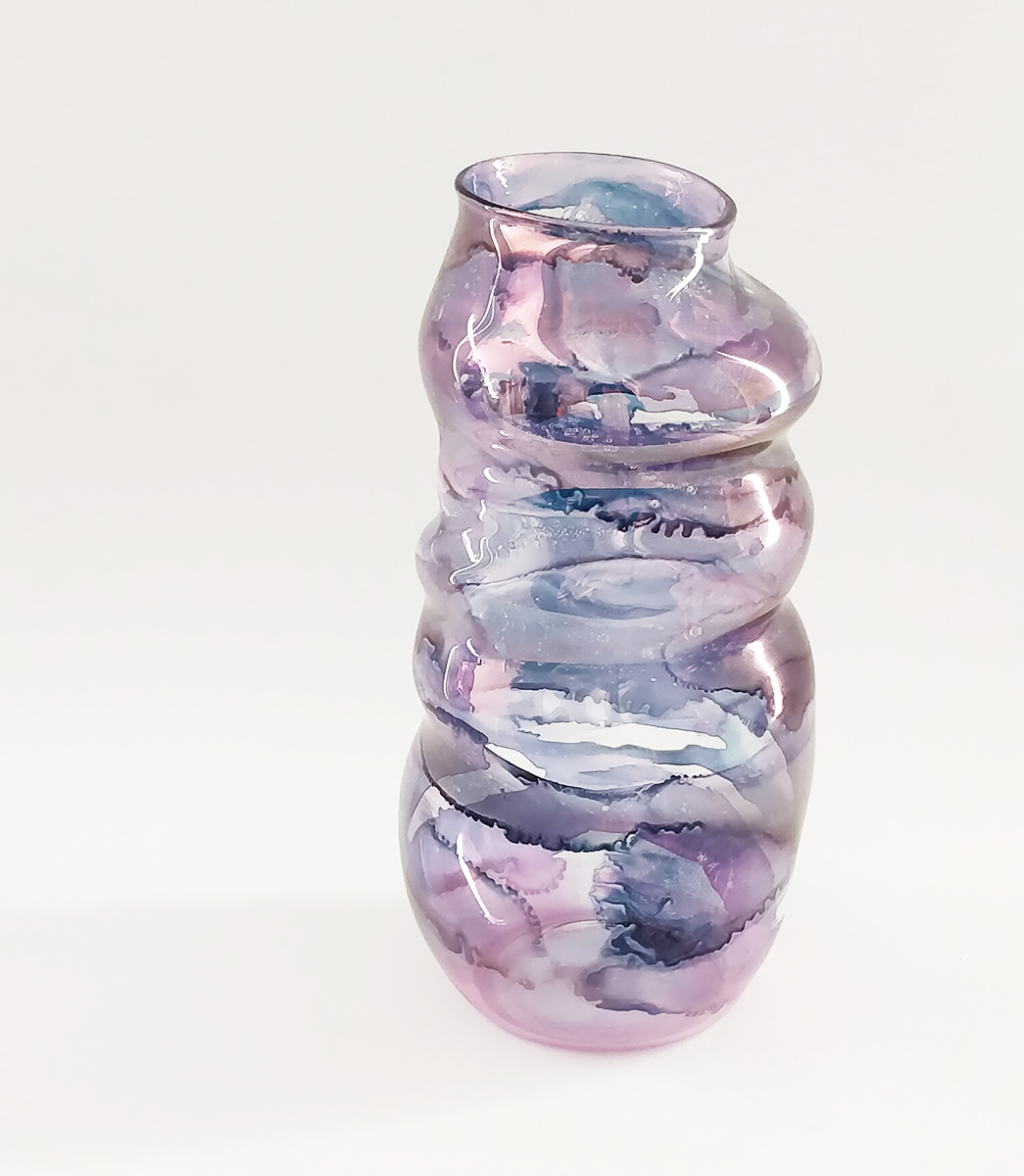 Iridescent Vase by Jochen Holz for SEEDS Gallery