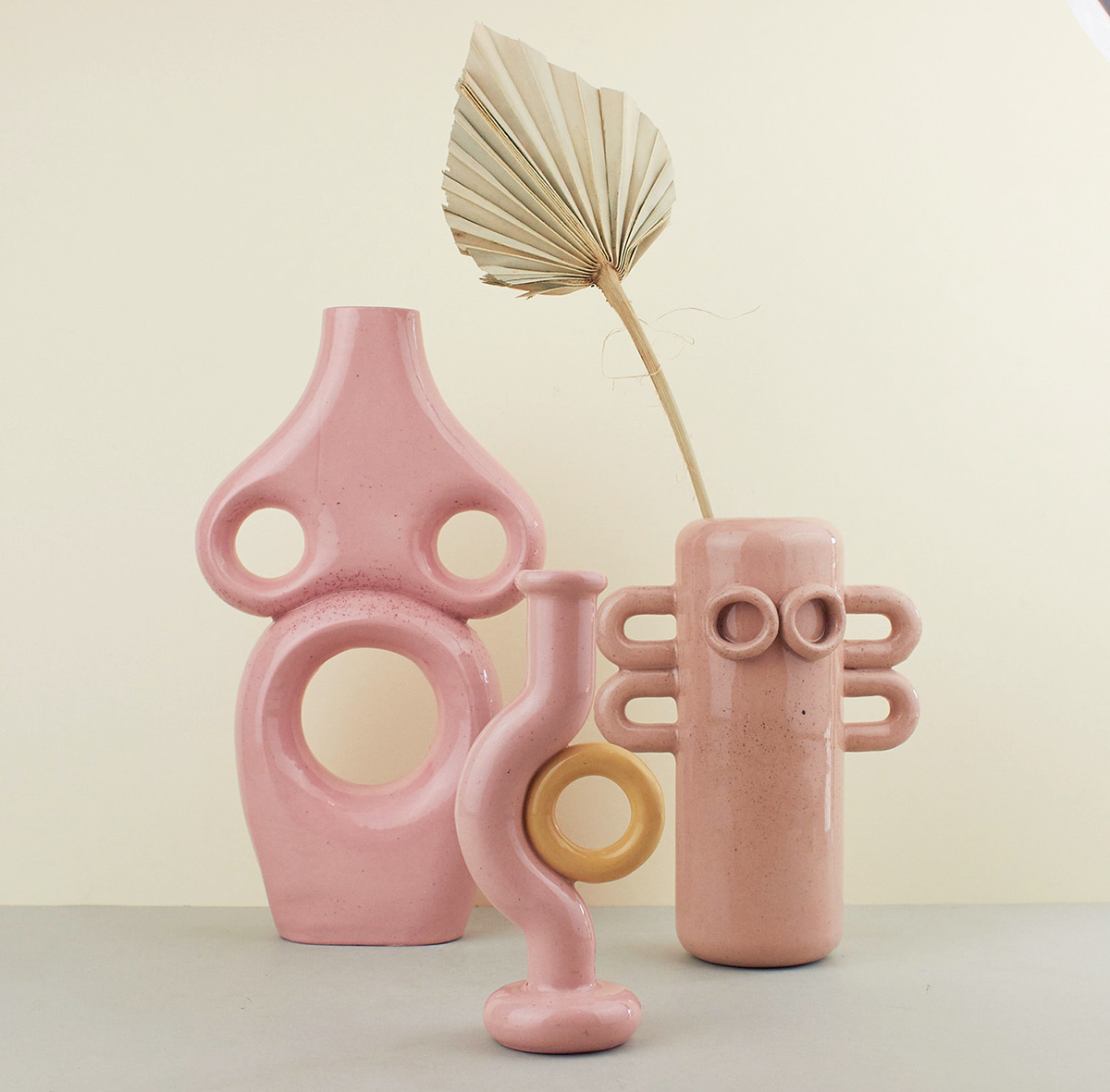 A weekly Saturday recap to share with you our favorite links, discoveries, exhibitions, and more from the past seven days. This week, two cases of ceramic lamp love, a collection of stoneware vases that defy imagination, and a Milanese apartment that feels like time-traveling.
Discoveries
We love a good jug, and so, apparently, does Tel Aviv–based artist Avi Ben Shoshan. His year-old line, abS Objects, includes functional and decorative ceramic works that strike an appealing balance of simplicity and formal surprise. Excuse us while we consider swapping out every vessel in our kitchen for an abS original. (Photos via Shoshan's stockist A New Tribe © Barbara Bazso)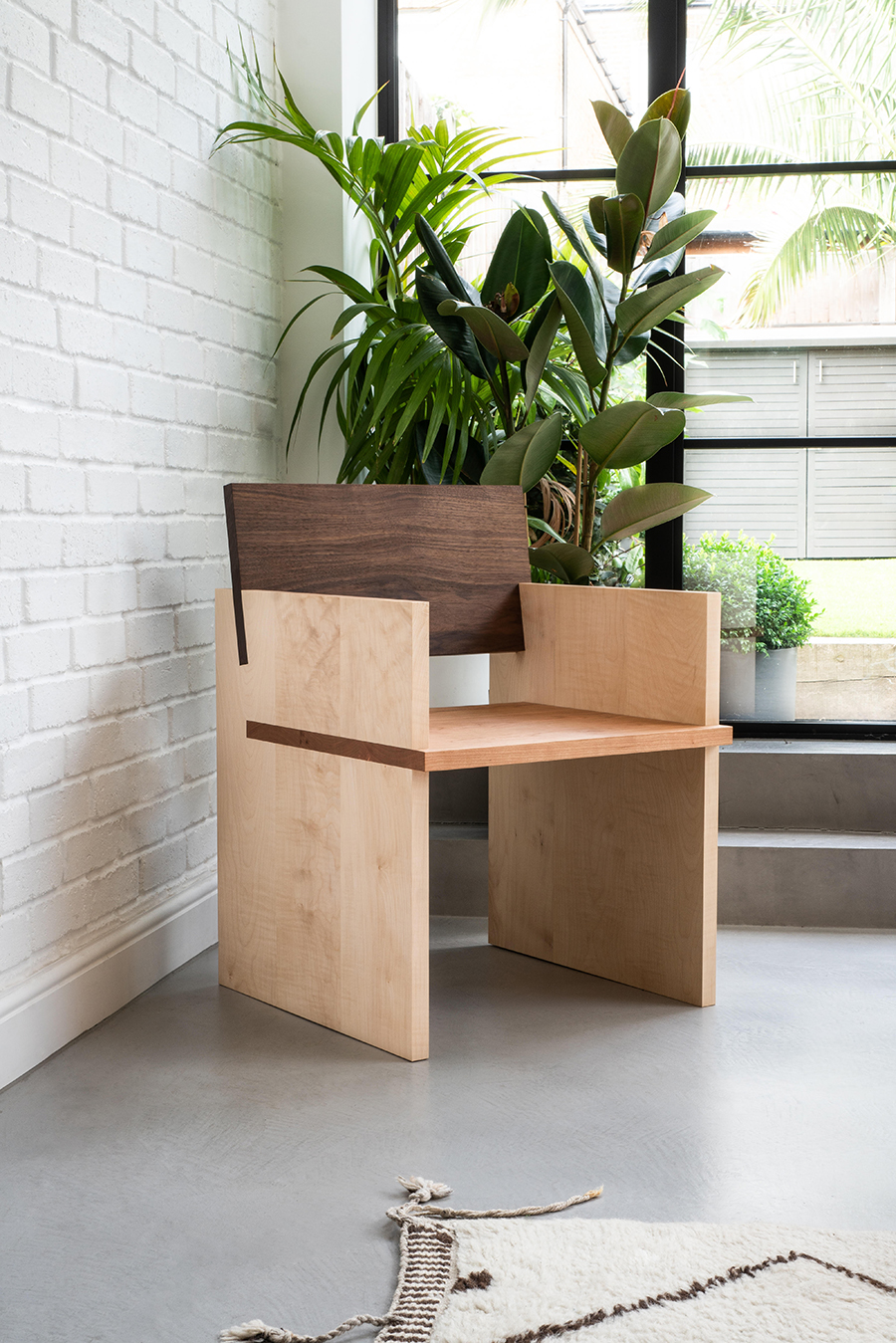 Stockholm-based Nick Ross's newest design, the Arcadia chair, is so formally pristine, so quietly compelling. Based on simple intersecting sheets of solid walnut, cherry and sycamore, it's an evolution of his 2018 Inlay series for Bloc Studios, as well as the first piece in a forthcoming collection for Åben, a new Swedish design platform.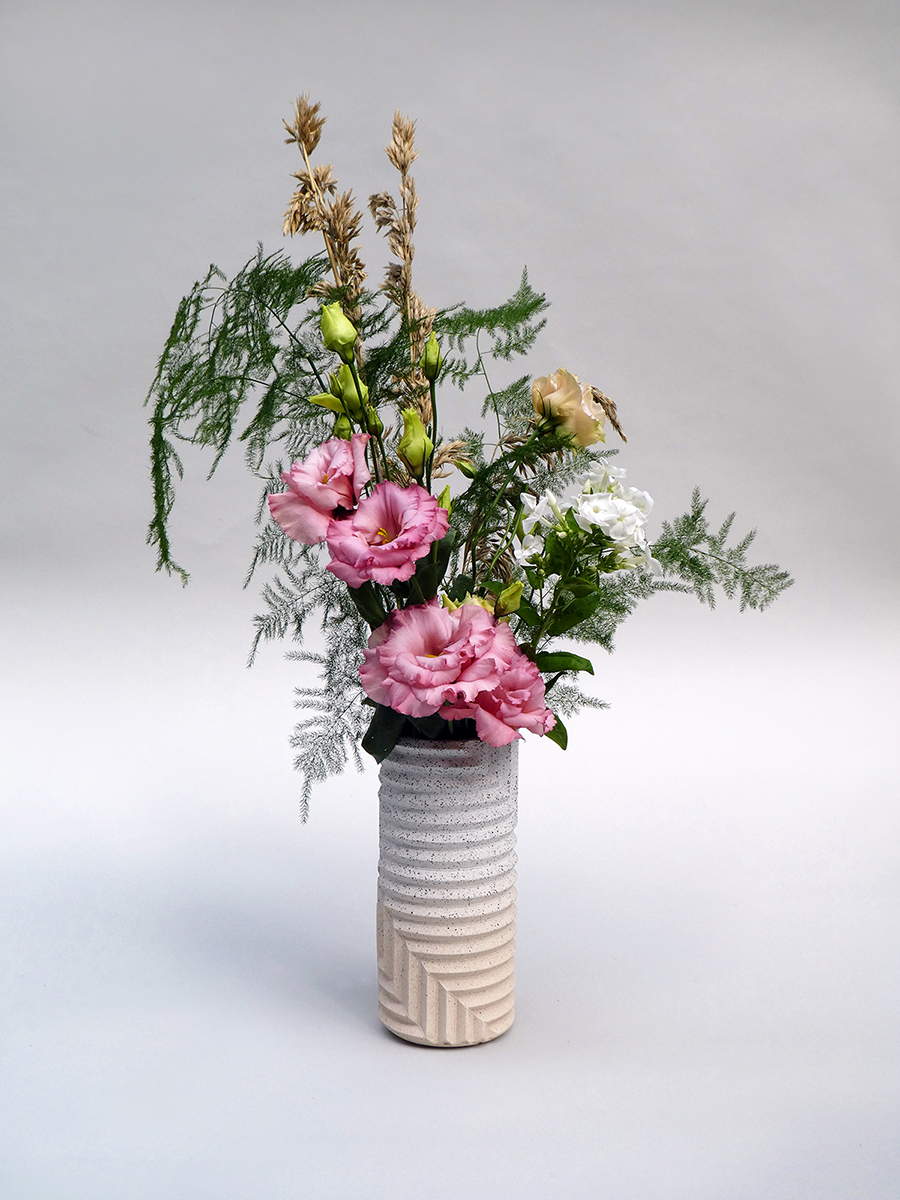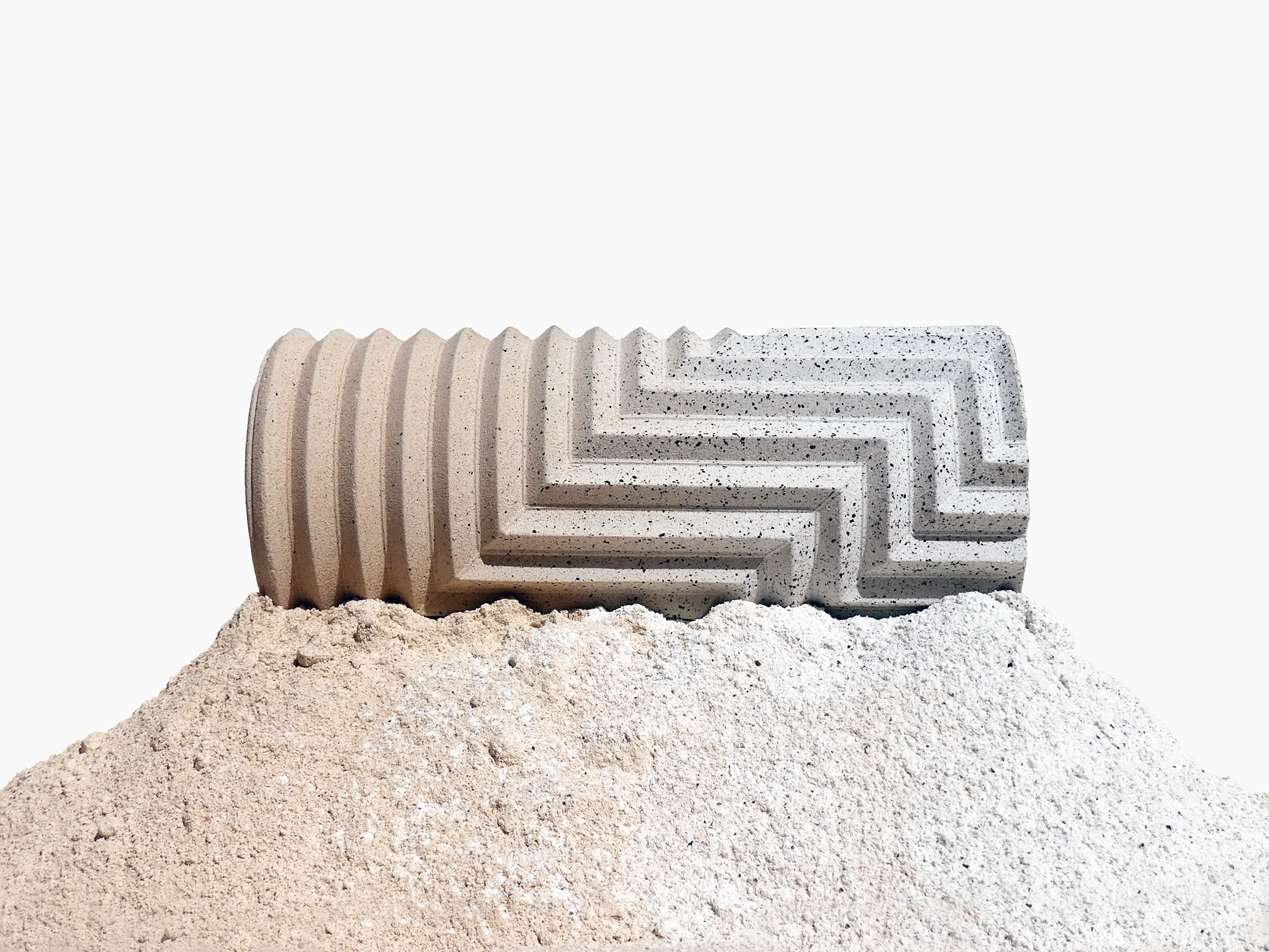 London based designer and maker Phil Cuttance just blew our minds with new versions of his handmade Herringbone collection of stone vases. Made by mixing two types of crushed stone to create a one-of-a-kind ombre effect, there's no use of pigment and zero 3D printing involved — just good old fashioned material and technical ingenuity. Shop 'em here.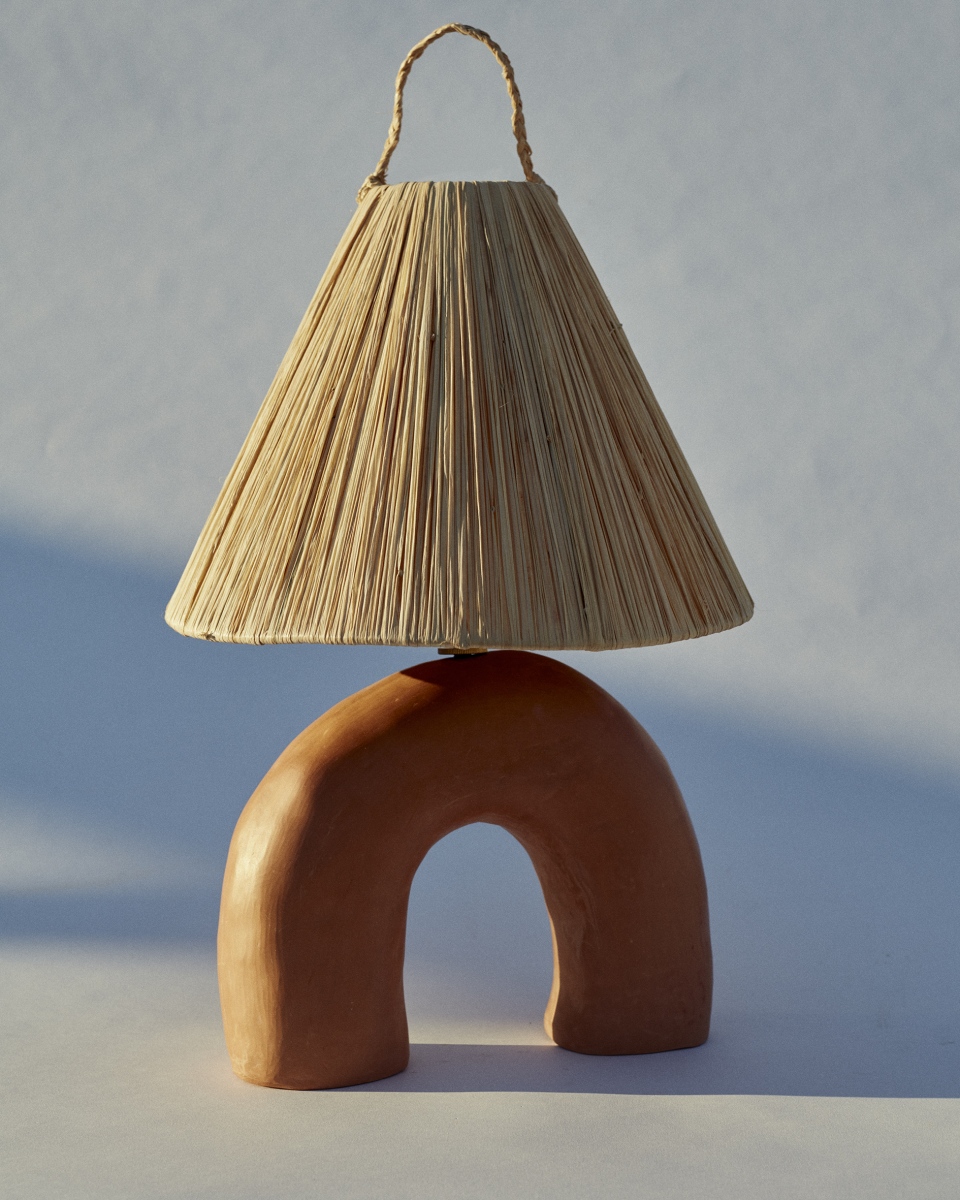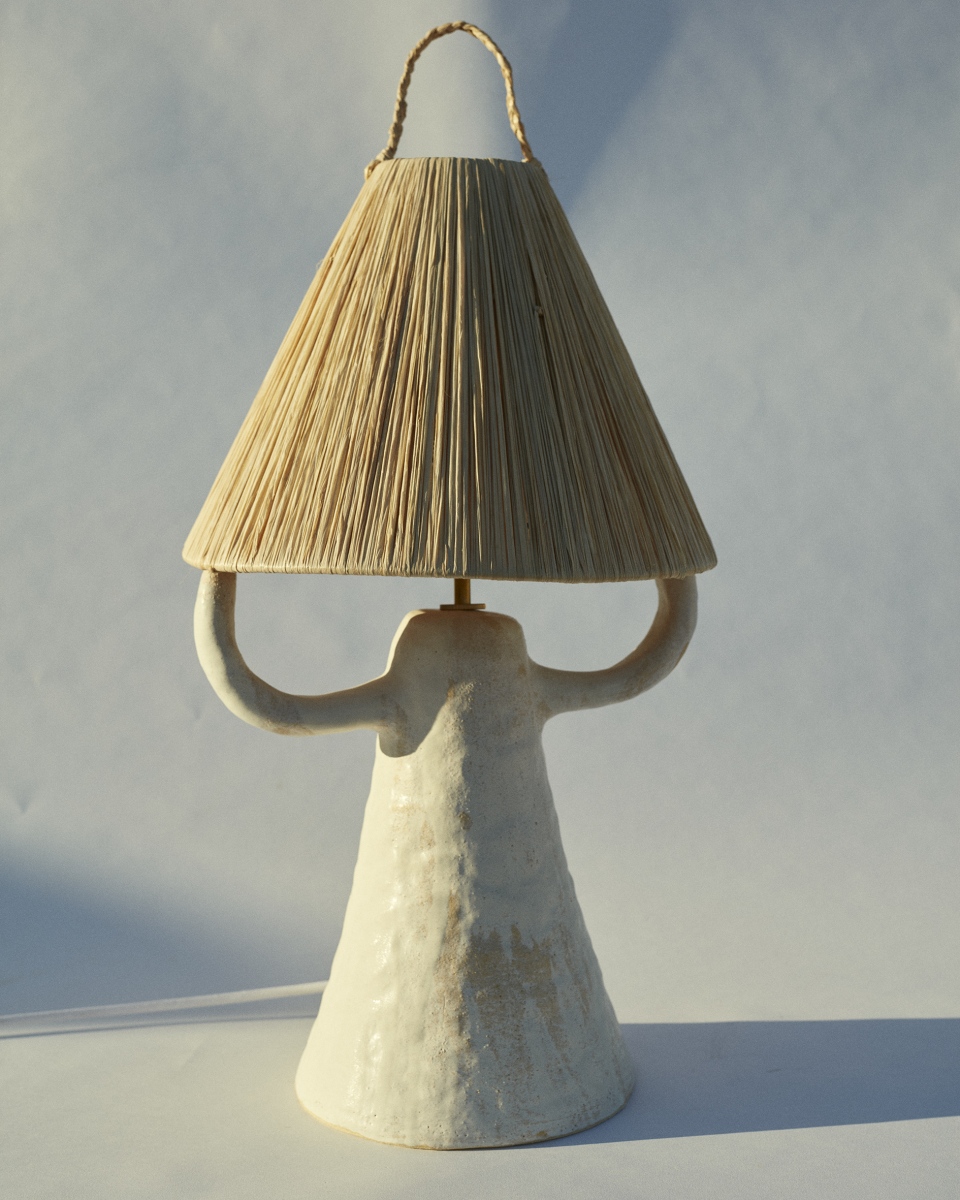 Add Barcelona-based Marta Bonilla's beautiful new creations to the ever-growing proof that lamps are really where it's always been at. Featuring hand-built, husky clay bodies and airy raffia shades, the trio of lamps have shot way up on our wishlist.
Interiors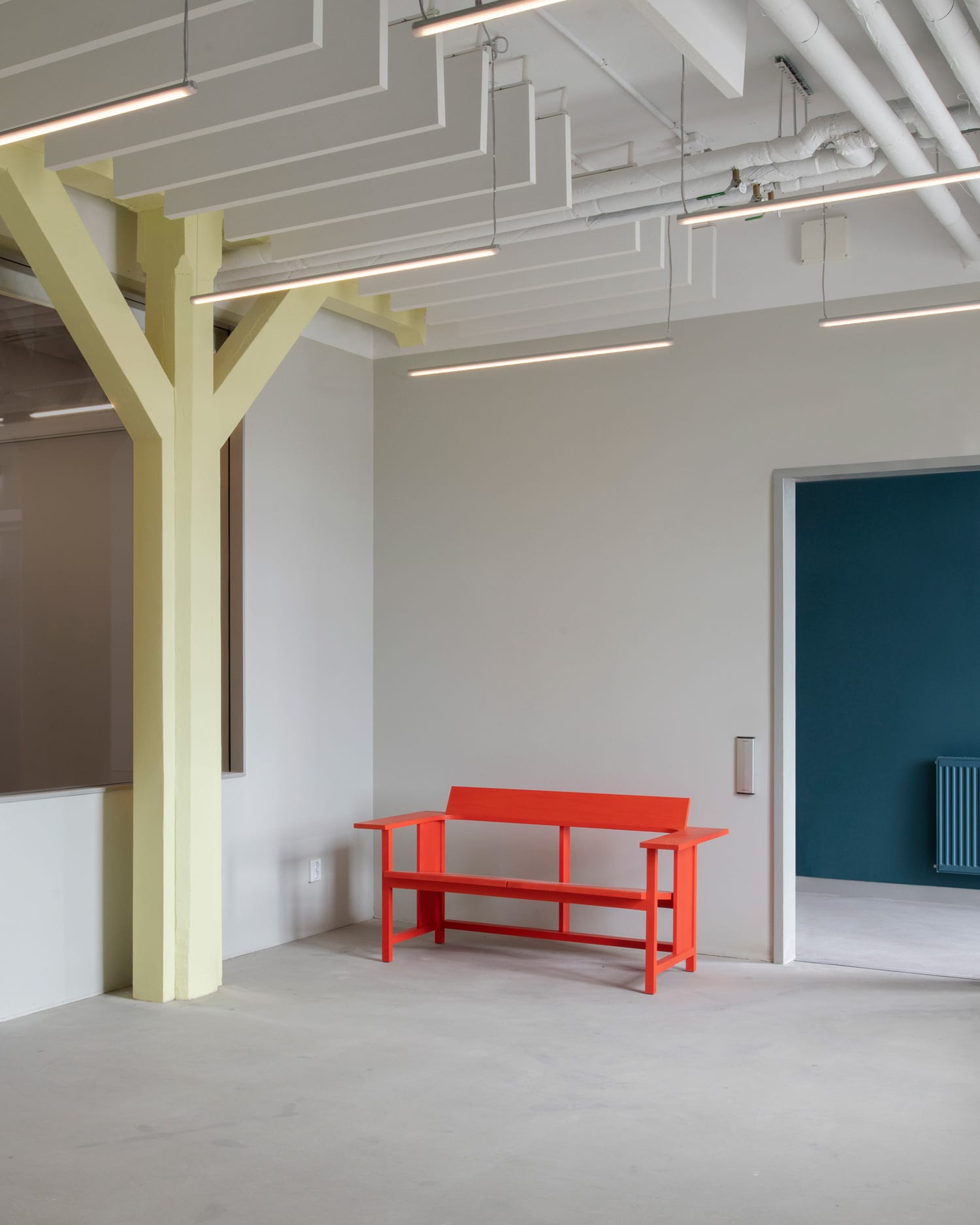 The power of a pop of color, people. Especially when that pop of color is a perfect lemon meringue or a ripe shade of tomato red, as in the The Royal Institute of Art in Stockholm.  Architecture studio Norell/Rodhe set out to transform the interior of the art school, located on the island of Skeppsholmen, after a destructive fire in 2016. It appears they've gotten it more than ready for a new life. Photos by Mikael Olsson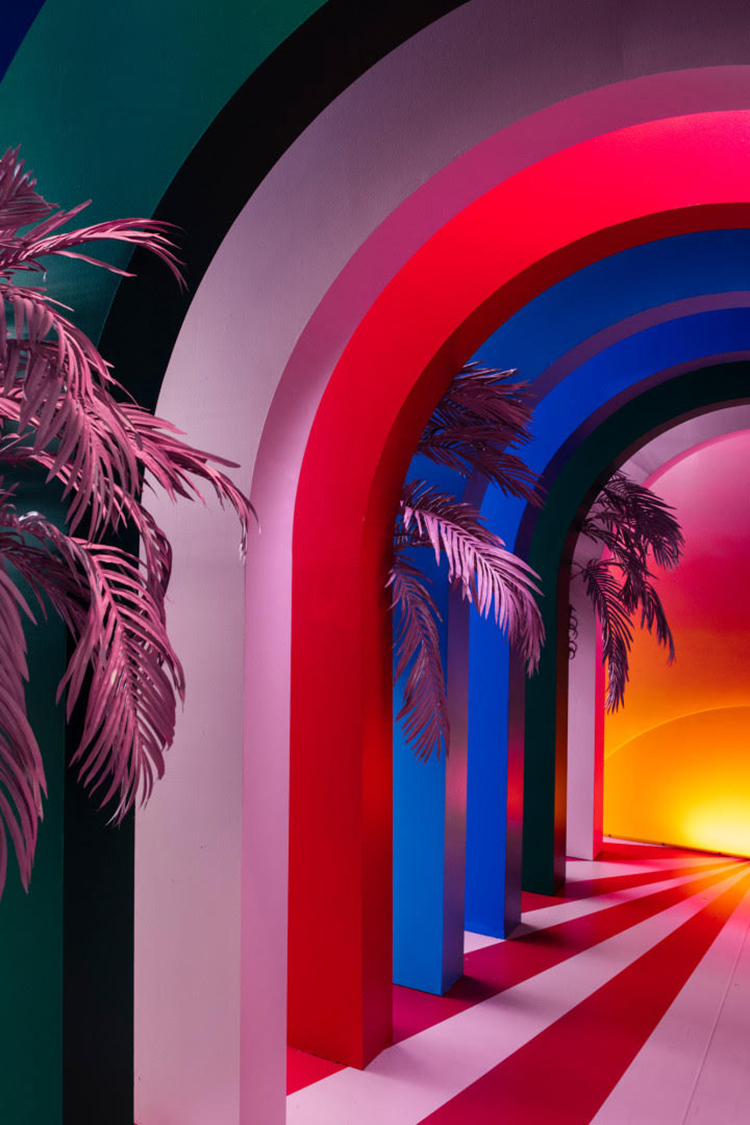 Los Angeles-based artist and spacial designer Adi Goodrich is known for creating strikingly immersive spaces seemingly destined for Instagram infamy. No surprise then that the social media giant hired Goodrich to transform several elements within their HQ. Her Perpetual Sunset photo booth takes cues from LA icons such as the Griffith Observatory and the city's palm tree-dotted sunsets.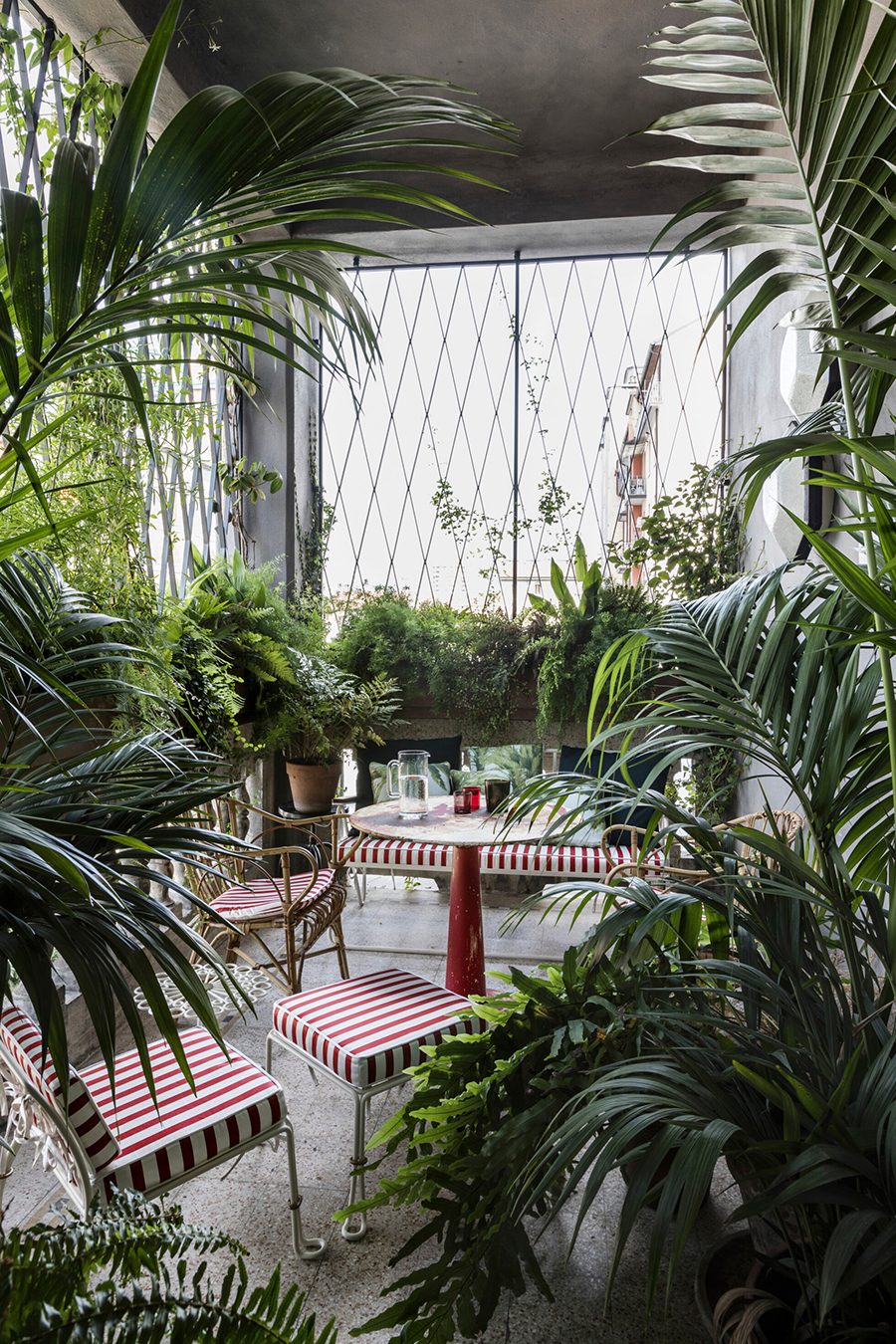 The Milan residence of Emiliano Salci and Britt Moran, founders of Dimore Studio, is a nod to past lives and a bygone era. Occupying the second floor of a late 19th century building, with many details dating to the 1930s still intact, opulence and leisure are a theme. We particularly love the indoor courtyard: The graphic red and white stripes nestled amidst a riot of plants makes our hearts sing. Photos by Helenio Barbetta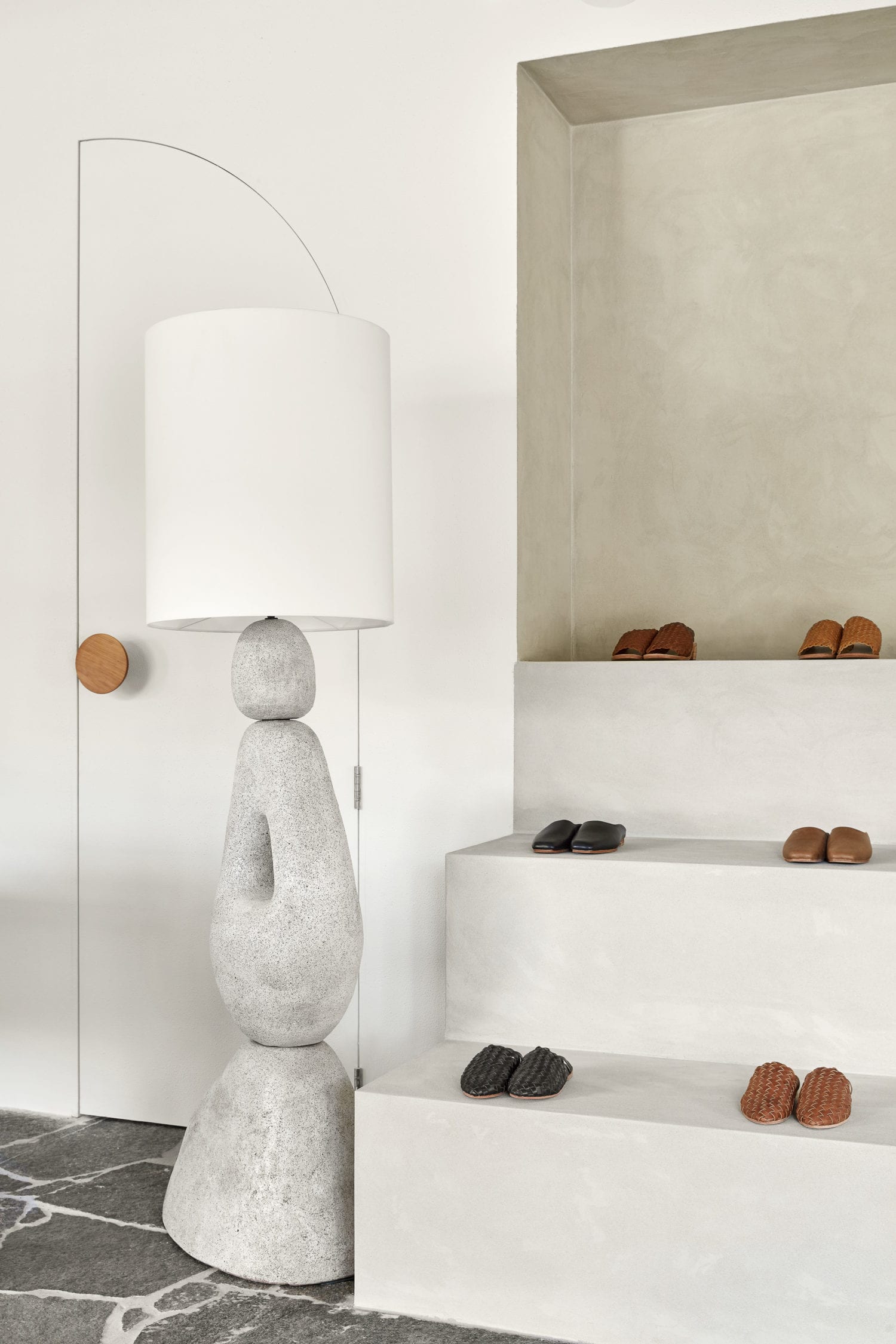 A gradient of leather slides + ceramic floor lamp side by side… Can you blame us for wanting to move into the new St. Agni flagship? Designed by Aussie design outfit We Are Triibe, the Brisbane space is all soothing neutrals and earthy, organic textures, a signature of the brand. The striking lamp is custom, designed by Byron-based Coe Studio.
Exhibitions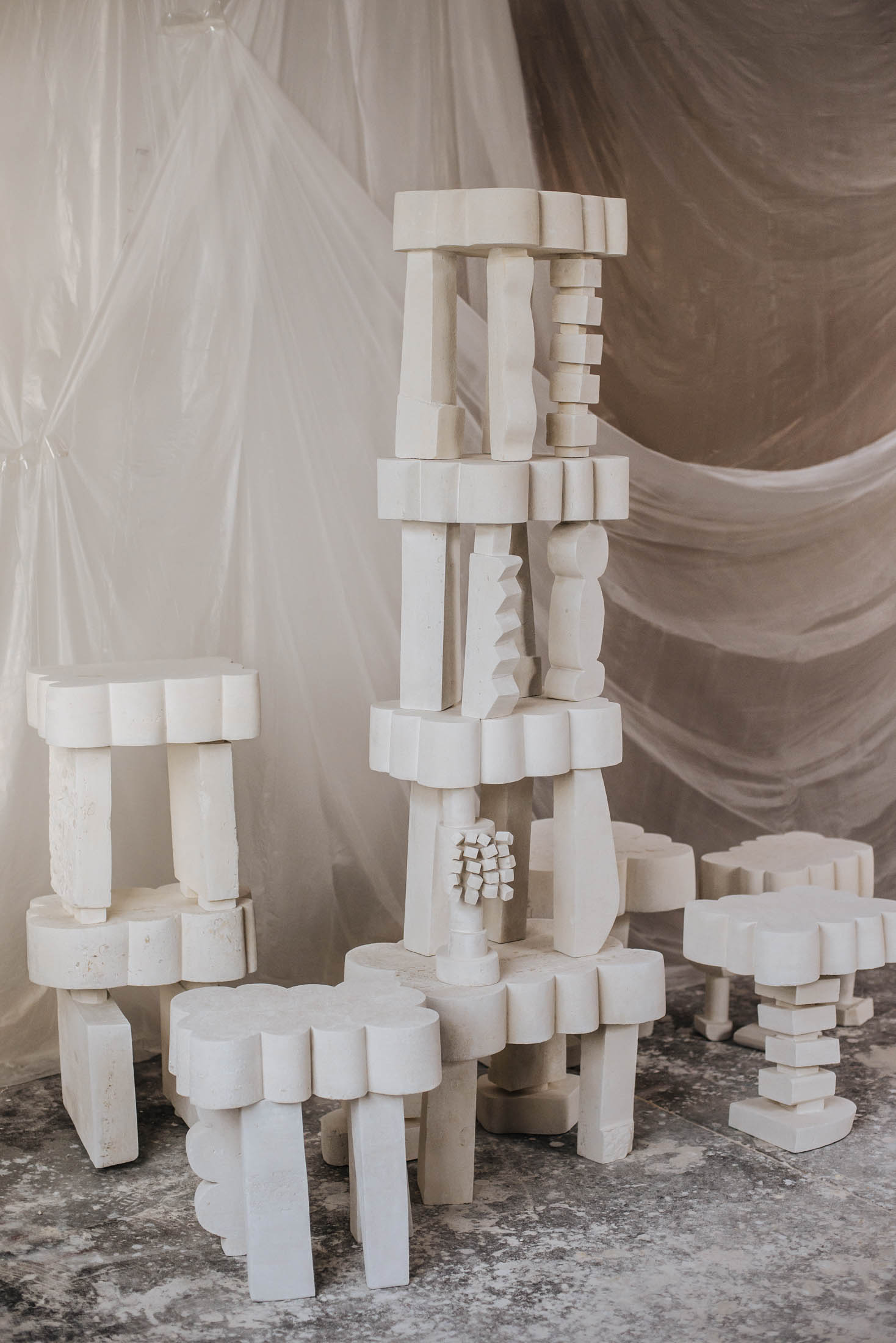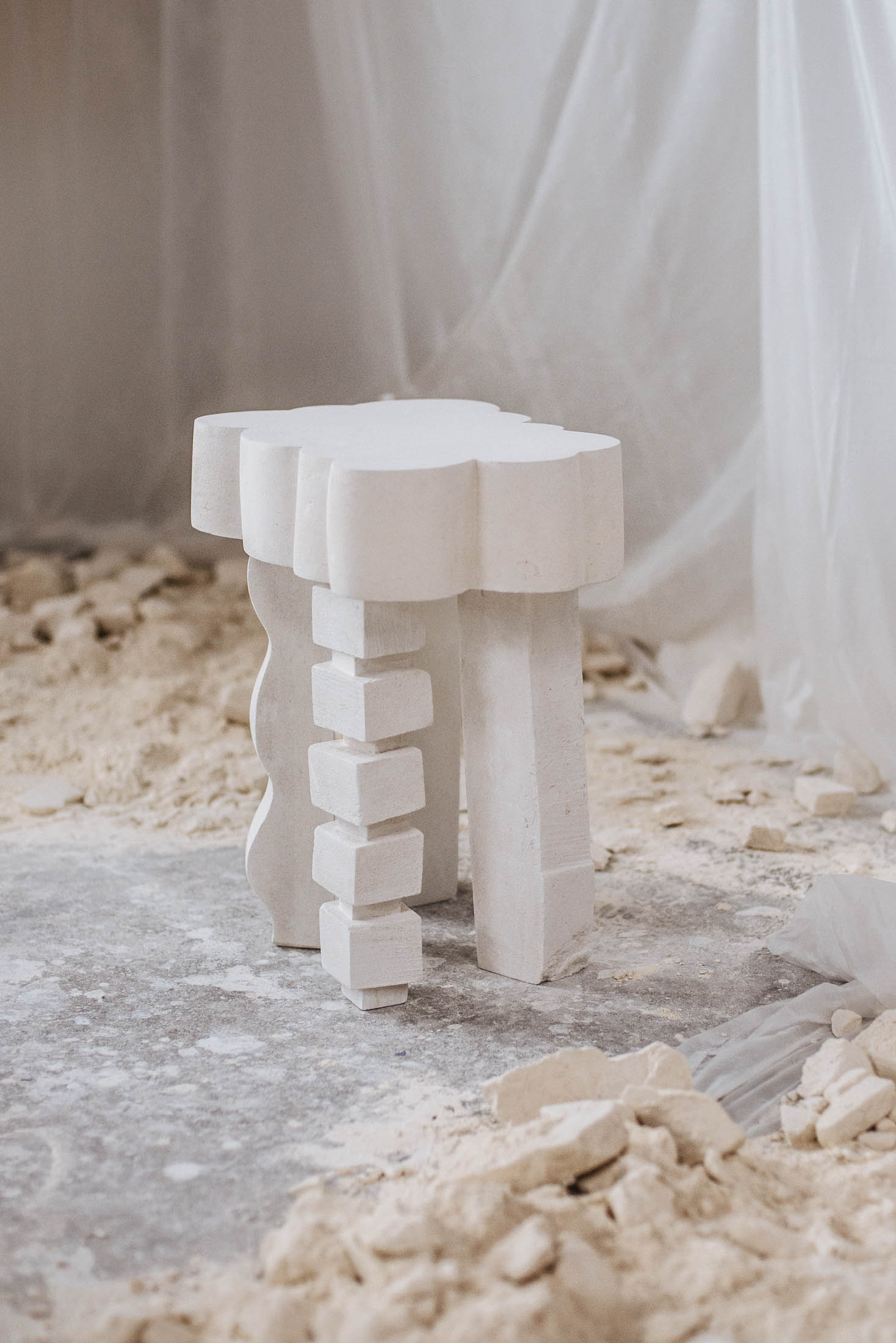 The work of multidisciplinary artist and sculptor Steven John Clark, aka DENHOLM, descends upon Melbourne gallery, At the Above, in a new show called 'A Collection of Clouds' this weekend. A capsule collection of ten hand-carved, one-of-a-kind side tables is on display, with more work direct from Clark to come. It's probably a good thing we're so far away or else one of Clark's creations might unwittingly find its way home with us. Photos by Bobby Clark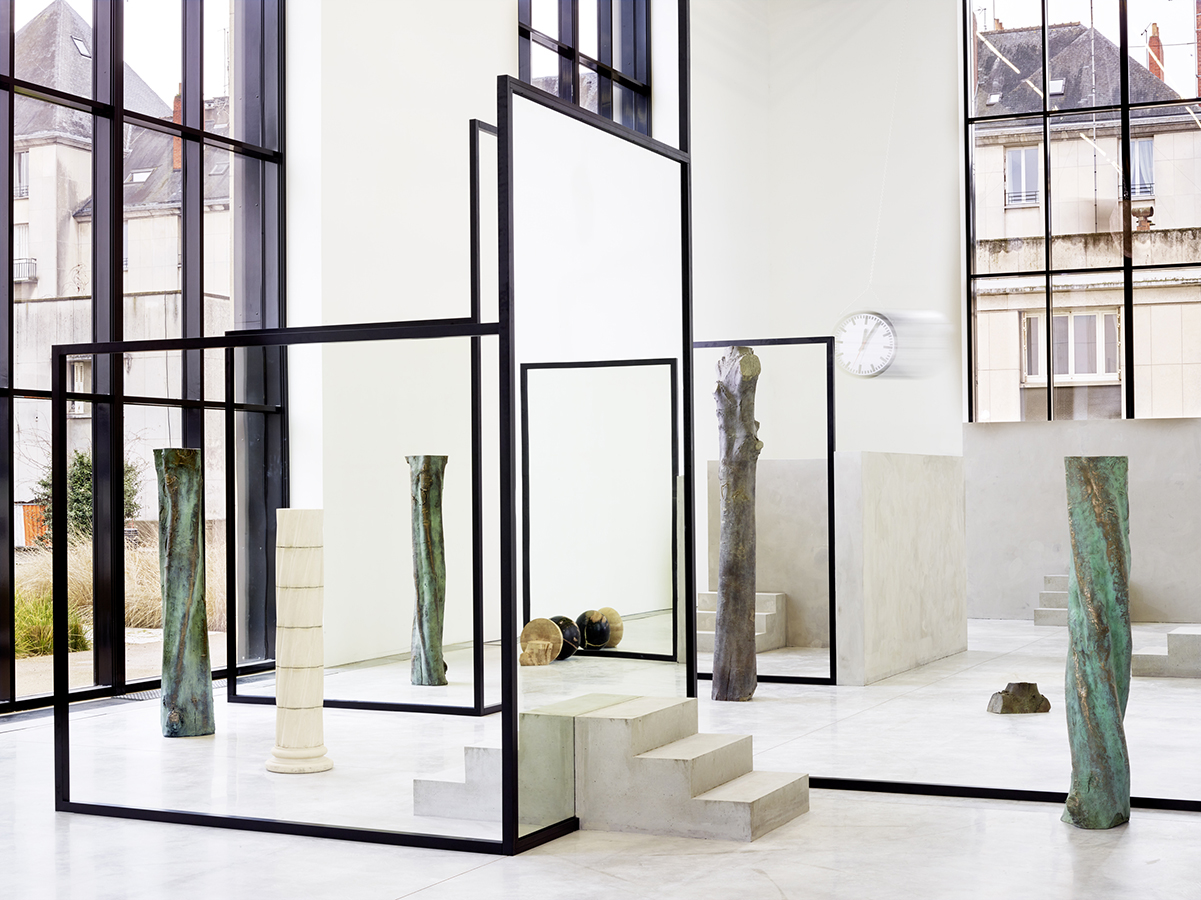 German contemporary artist Alicja Kwade is particularly intrigued by the subjectivity of time and space. Occupying the CCC OD in Tours, France, Kwade's latest installation 'The Resting Thought' is on view through the first of September.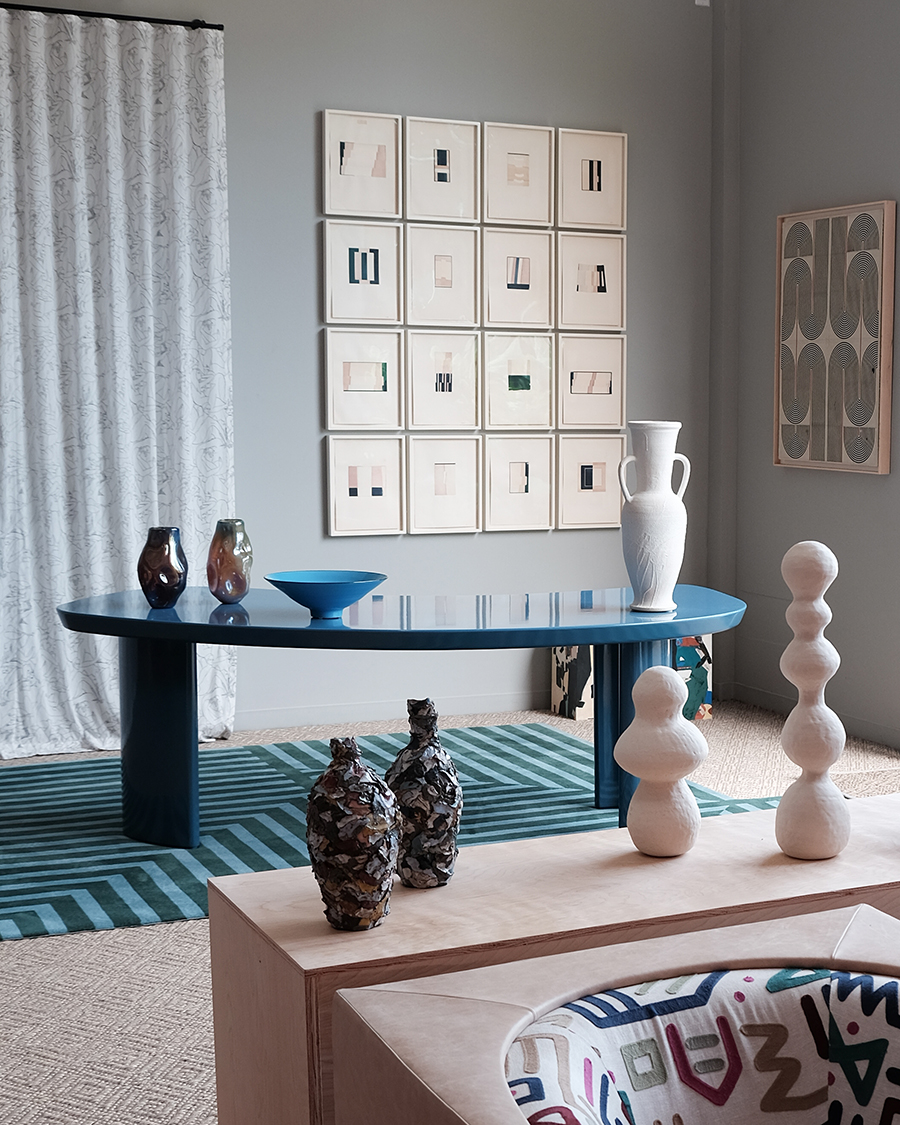 If you're Hamptons-bound at all this month, be sure to swing by Terra Cognita, a show co-curated by Elena Frampton of Frampton Co and Currie Person of Spartan Shop. The exploration of raw materials and the interplay between indoor and outdoor spaces features work by Claire Oswalt, Bari Ziperstein, Re Jin Lee, among others, and will be up at Exhibition in Bridgehampton through August 31st.