09.18.19
Our 35 Favorite Finds at the 2019 London Design Festival
The start of the London Design Festival always makes us a bit nostalgic — first because it heralds the end of summer and start of fall, and second because we can't help thinking back to our early days as design journalists, when London's biggest up-and-comers had formed a supergroup called Okay Studio whose shows almost singlehandedly made LDF one of our favorite fairs of the year. Of course there's still a lot to discover at each year's festival, we just have to work harder to discover it all; this year we combed through images from dozens of exhibitions and launches to ferret out the works we were most excited about, from rainbow tables to iconic reissues to lots and lots (and lots) of wavy furniture. Check out all of our picks below.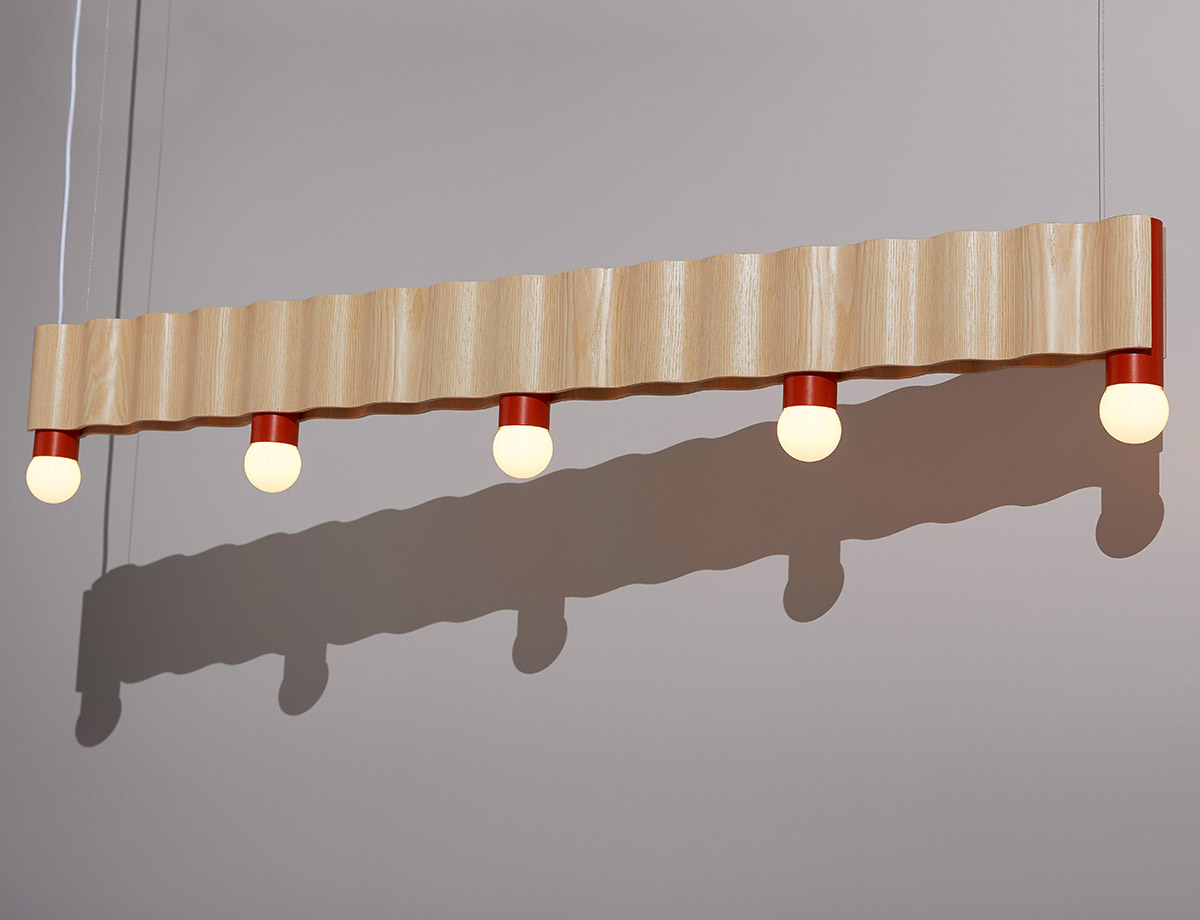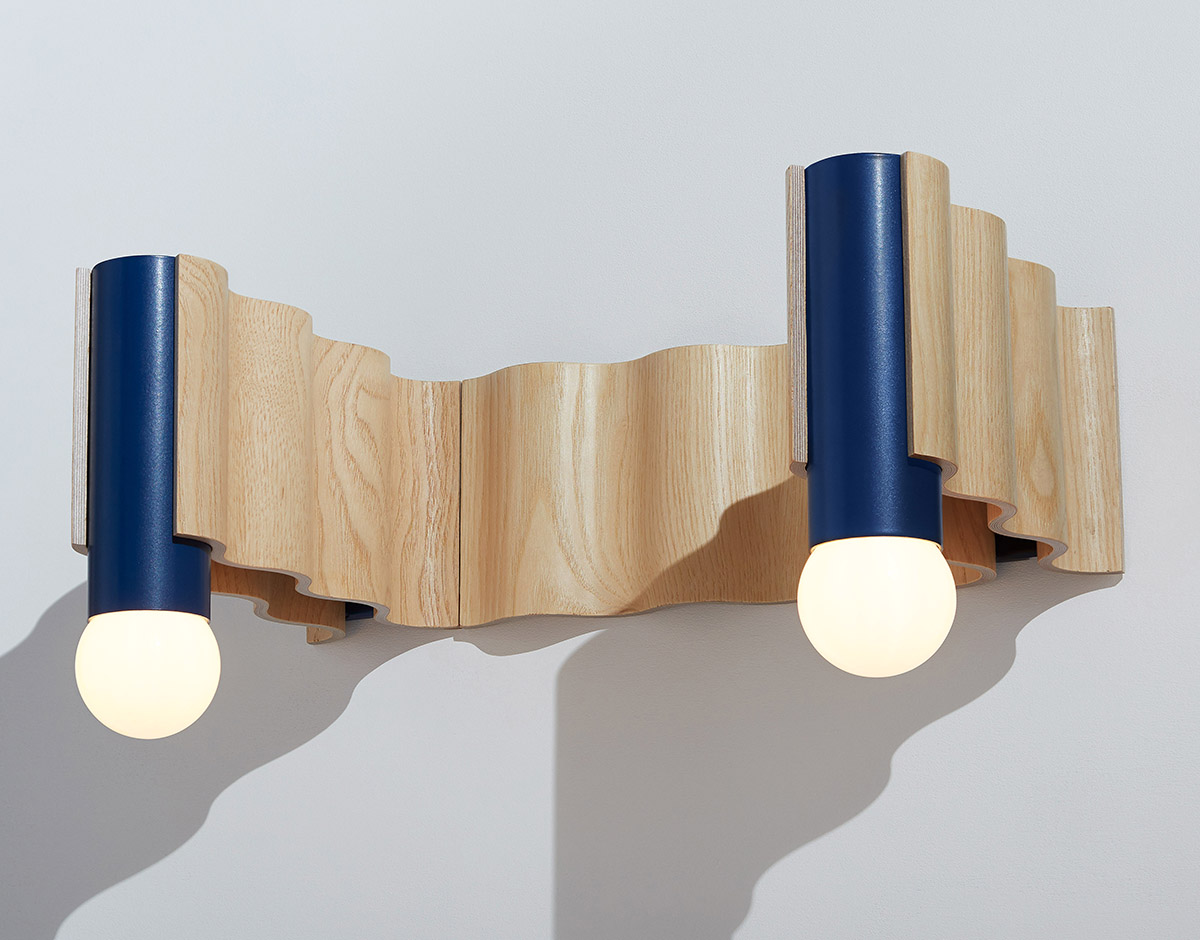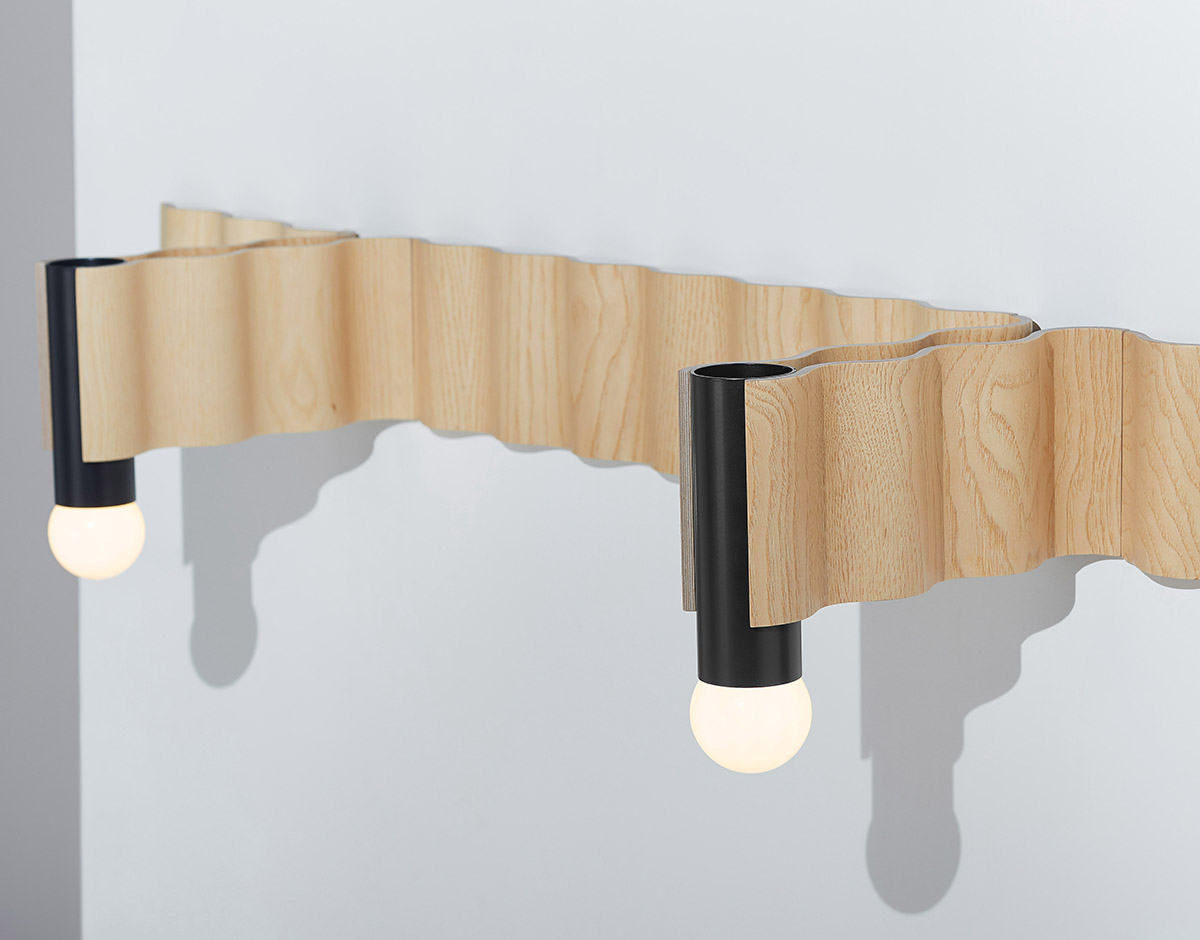 Theodora Alfreðsdóttir and Tino Seubert
Tino Seubert and Theodora Alfreðsdóttir have joined forces to curate a show at 19 Greek Street that includes their new collaborative lighting series, Corrugation (pictured above and at top), plus paintings by Fabrice Lachant and their own past work.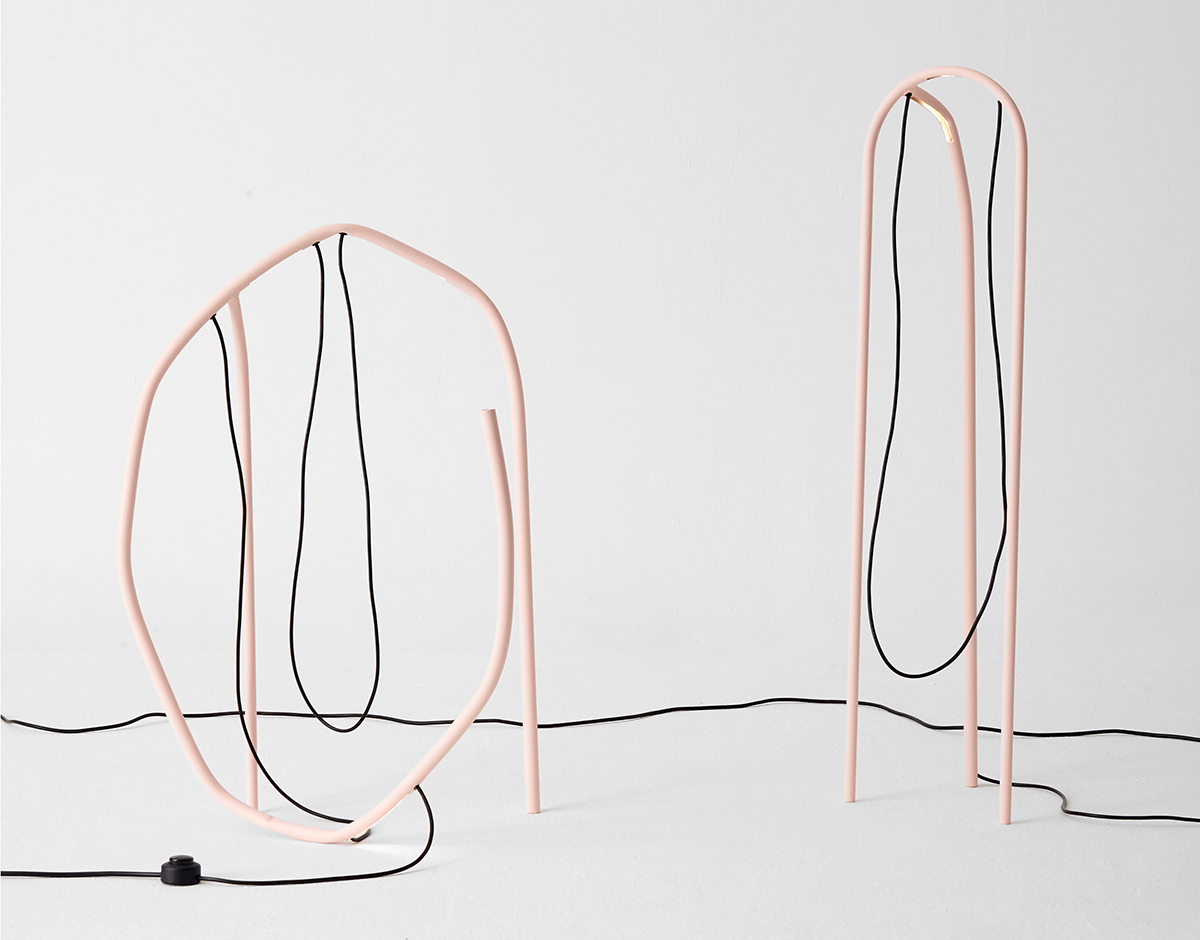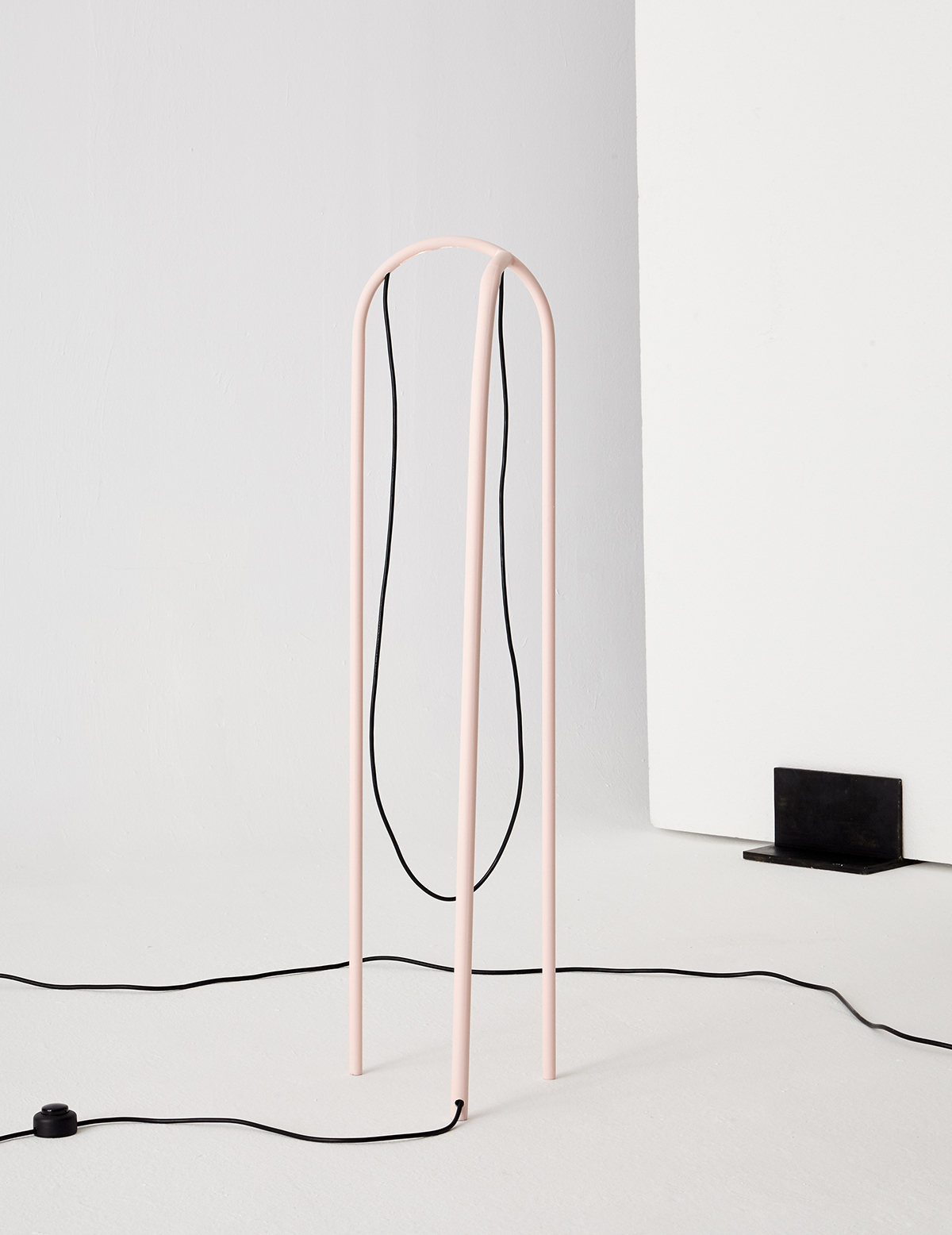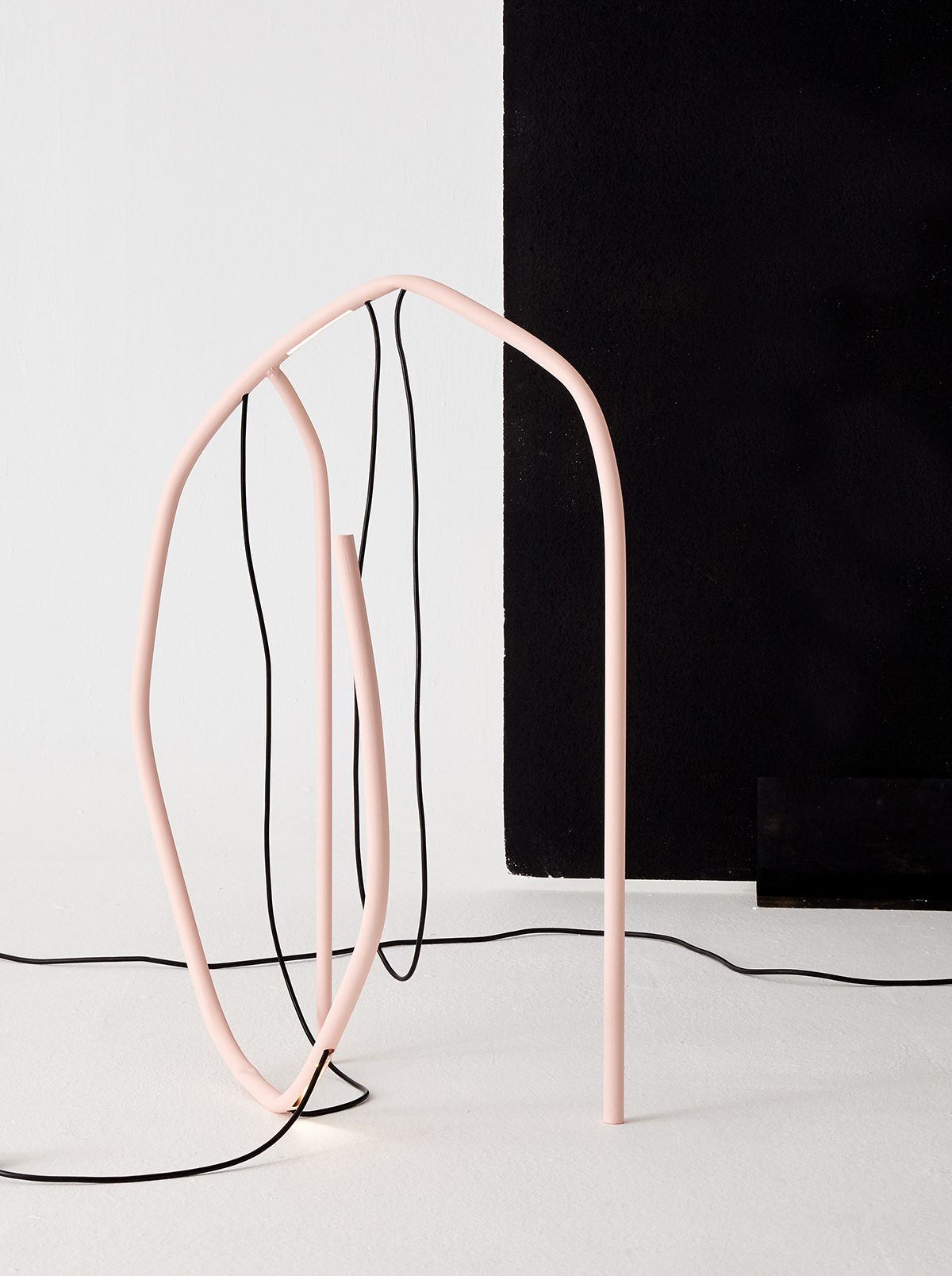 Studio La Cube
The Madrid duo Studio La Cube debuted charmingly wonky floor lights called Untitled Pink at Mint Gallery.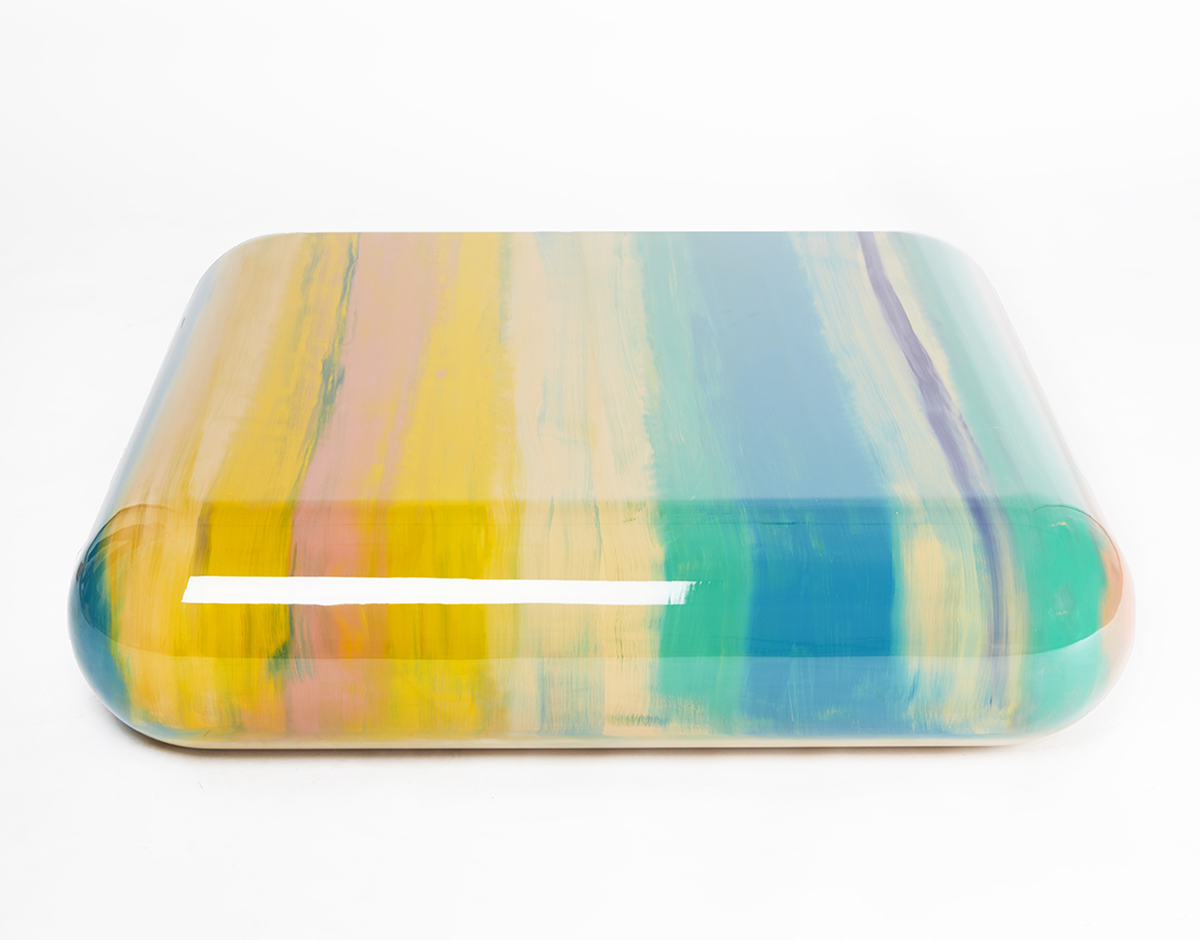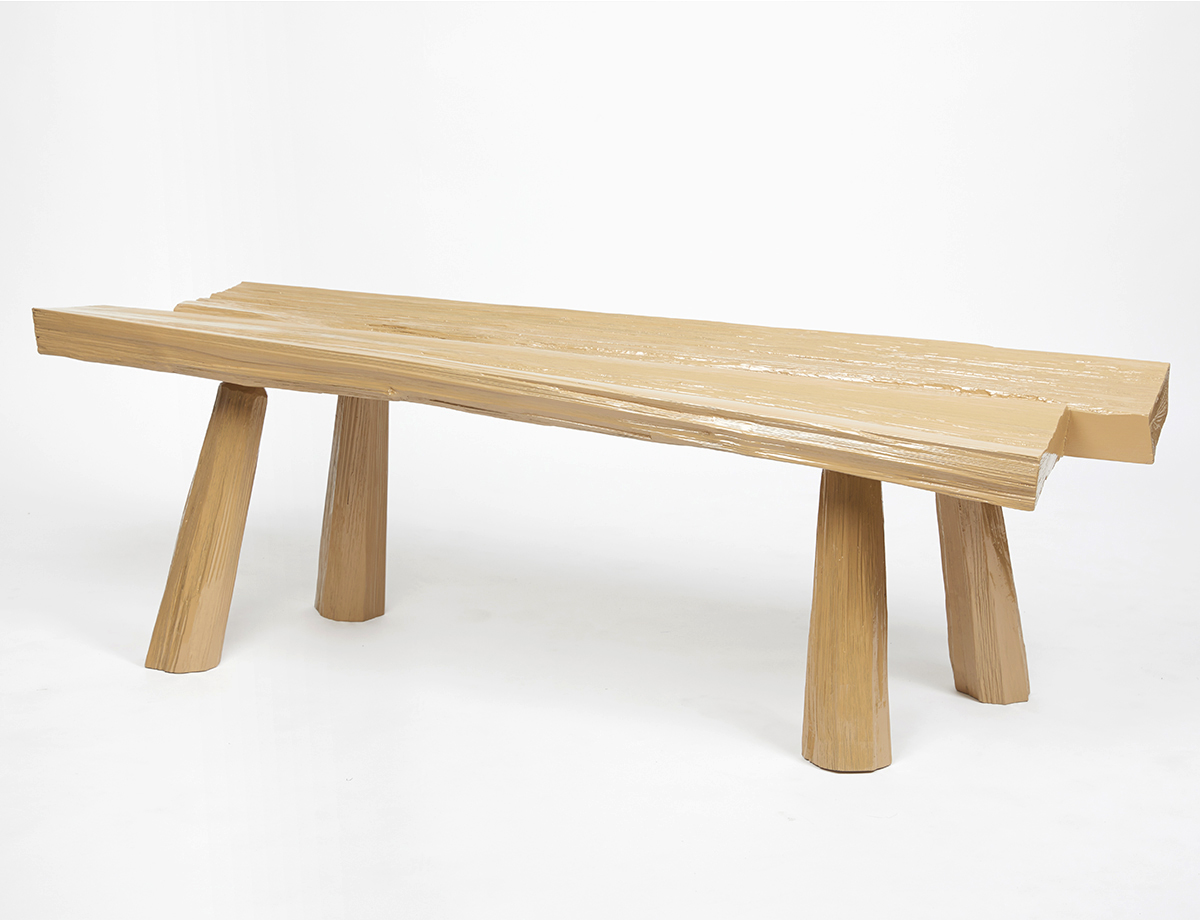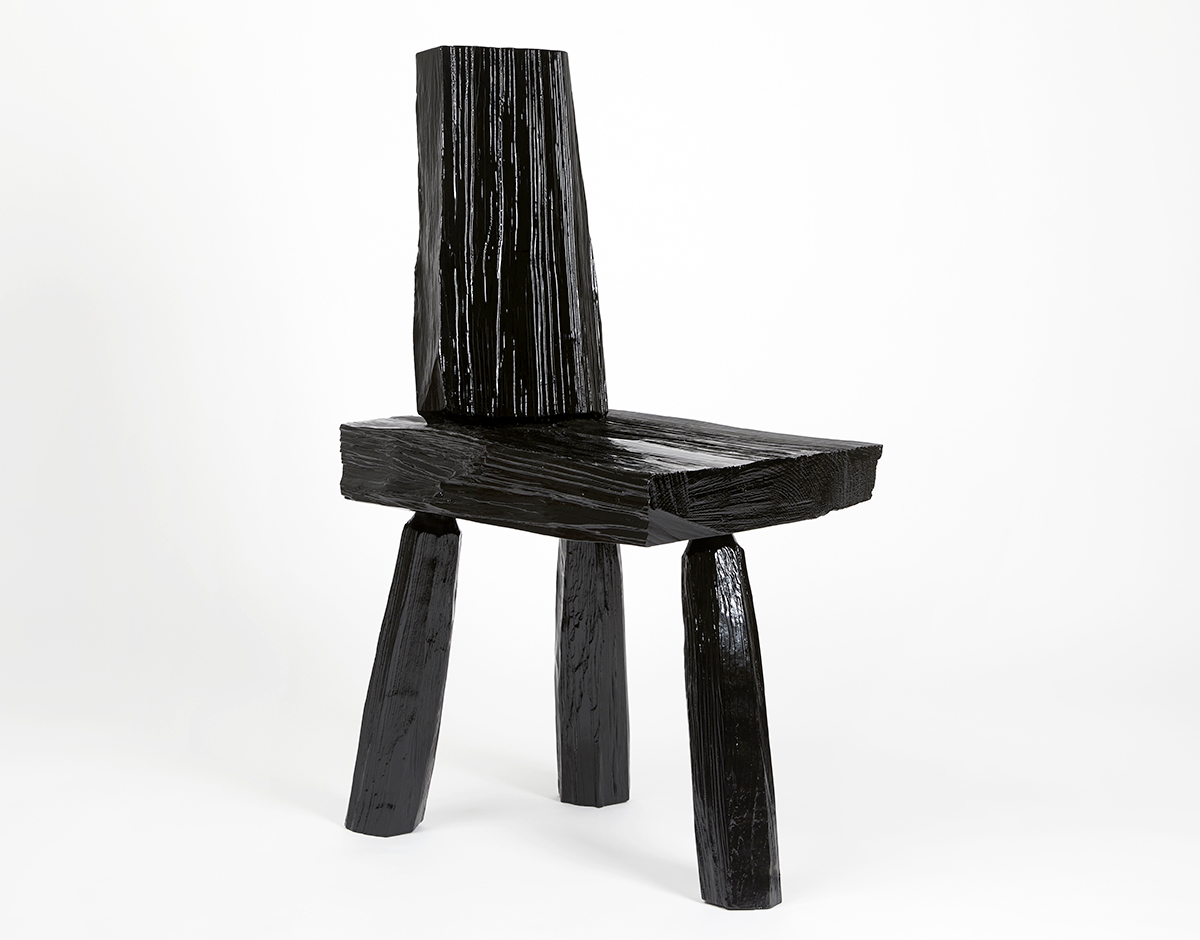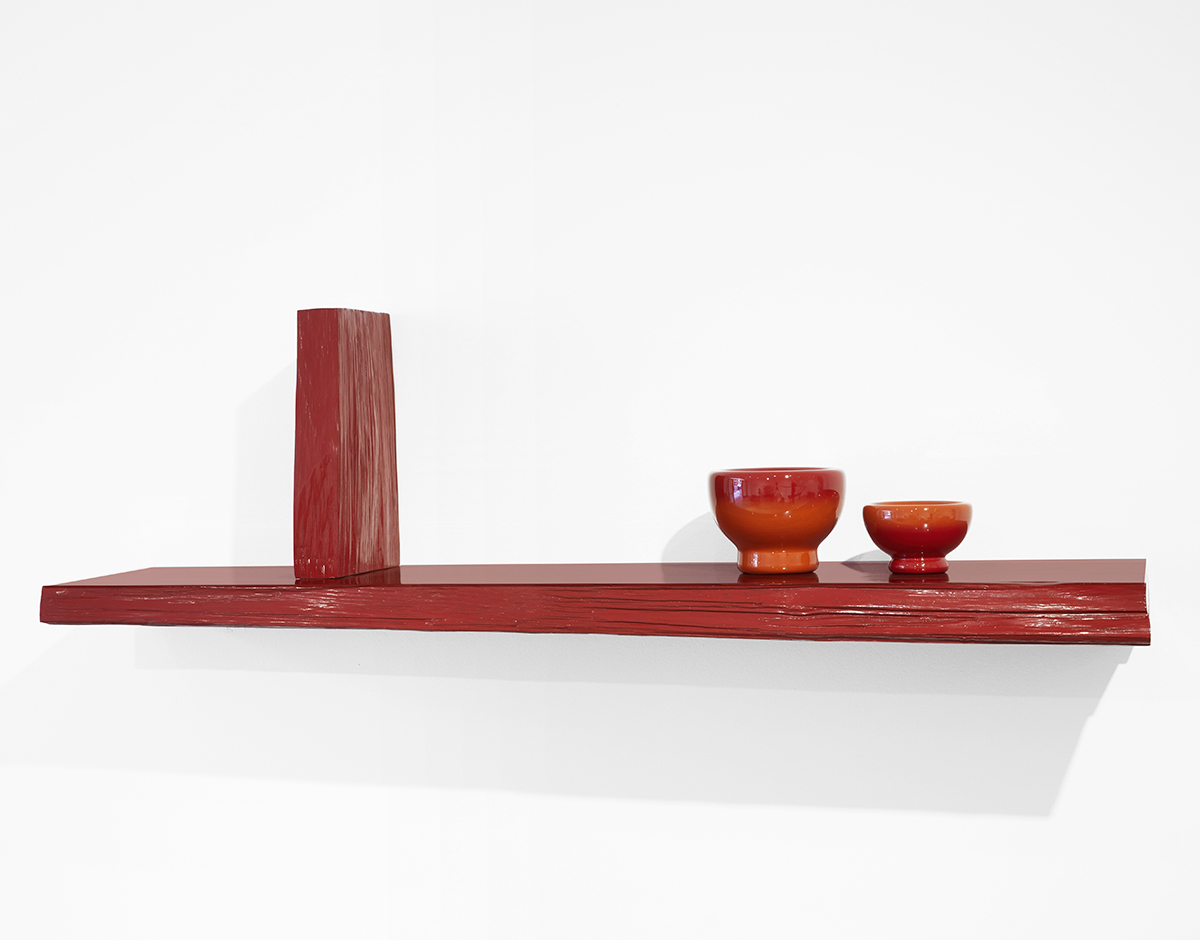 Max Lamb at Gallery Fumi
For his Urushi Wajima exhibition at Gallery Fumi, Max Lamb worked with more than 22 Japanese urushi lacquer artisans to create high-gloss tables, cabinets, stools, and bowls.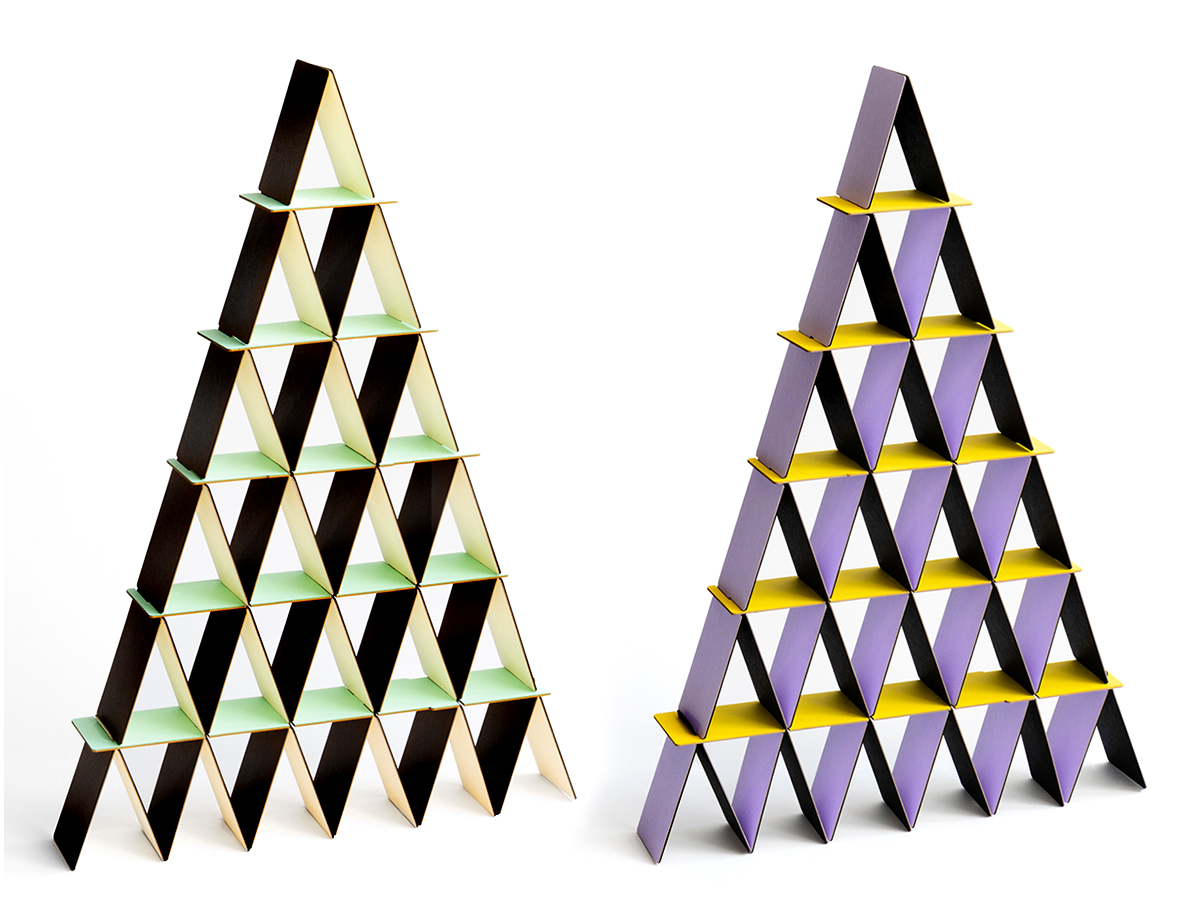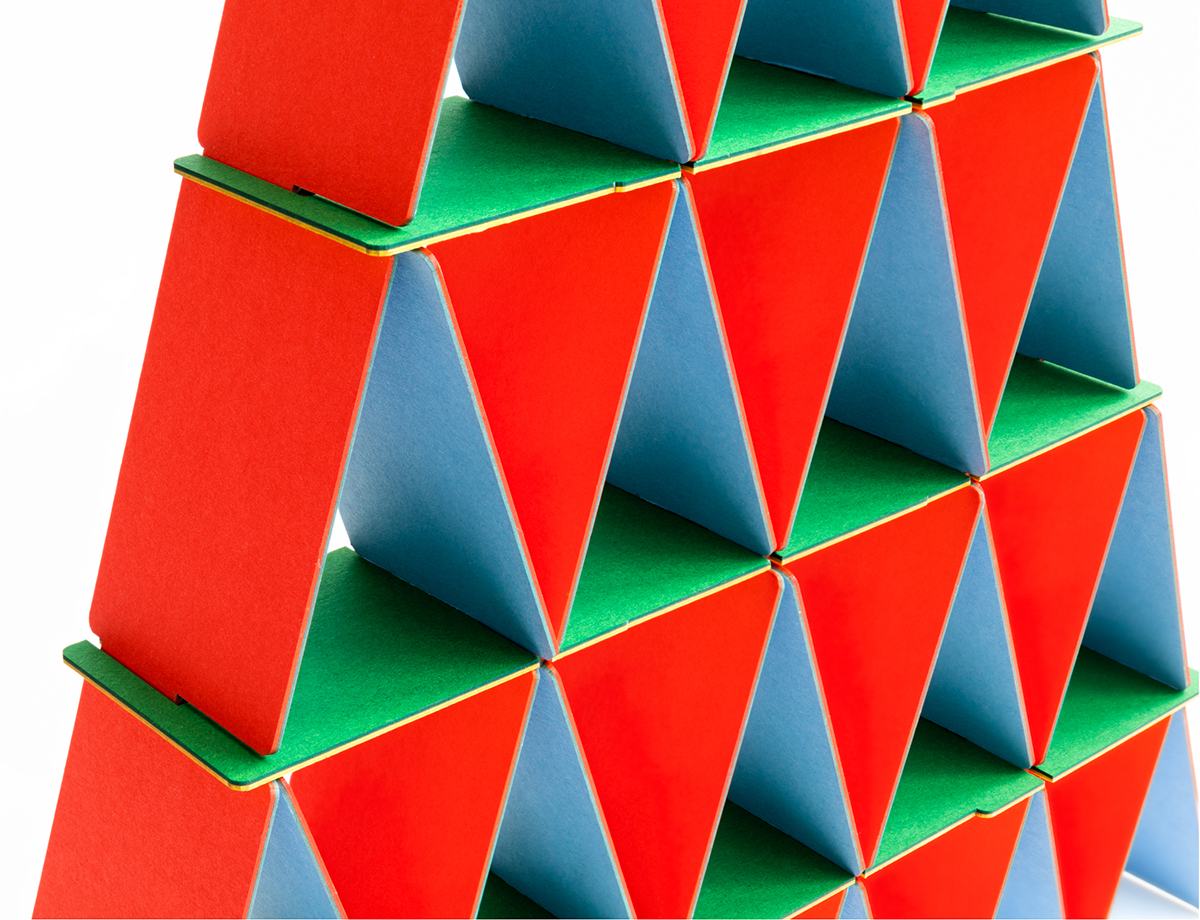 Bertjan Pot for MDR x Hem
Joining Modern Design Review's accessories collection for Hem is The Incredible House of Cards, a decorative object by Bertjan Pot.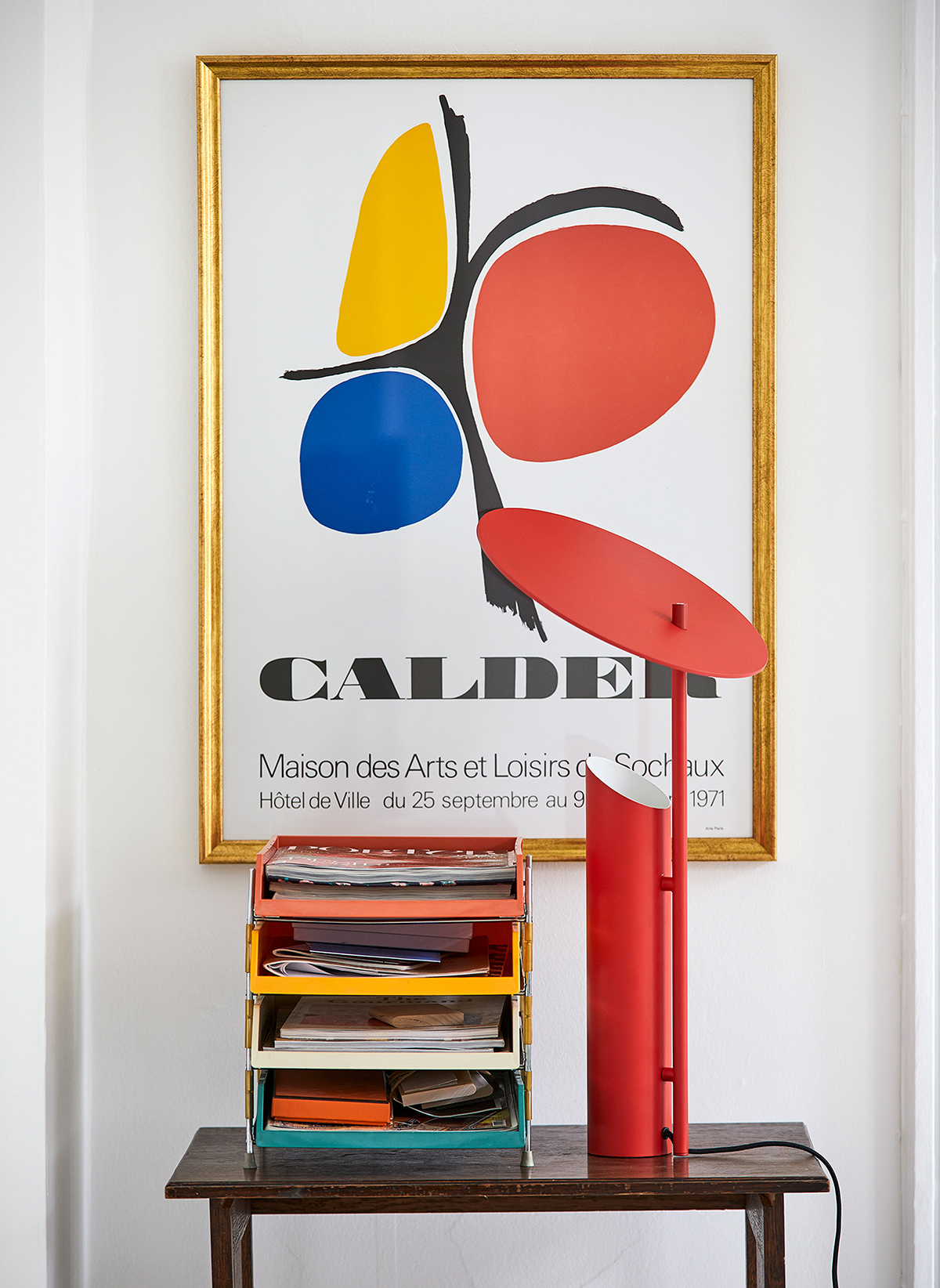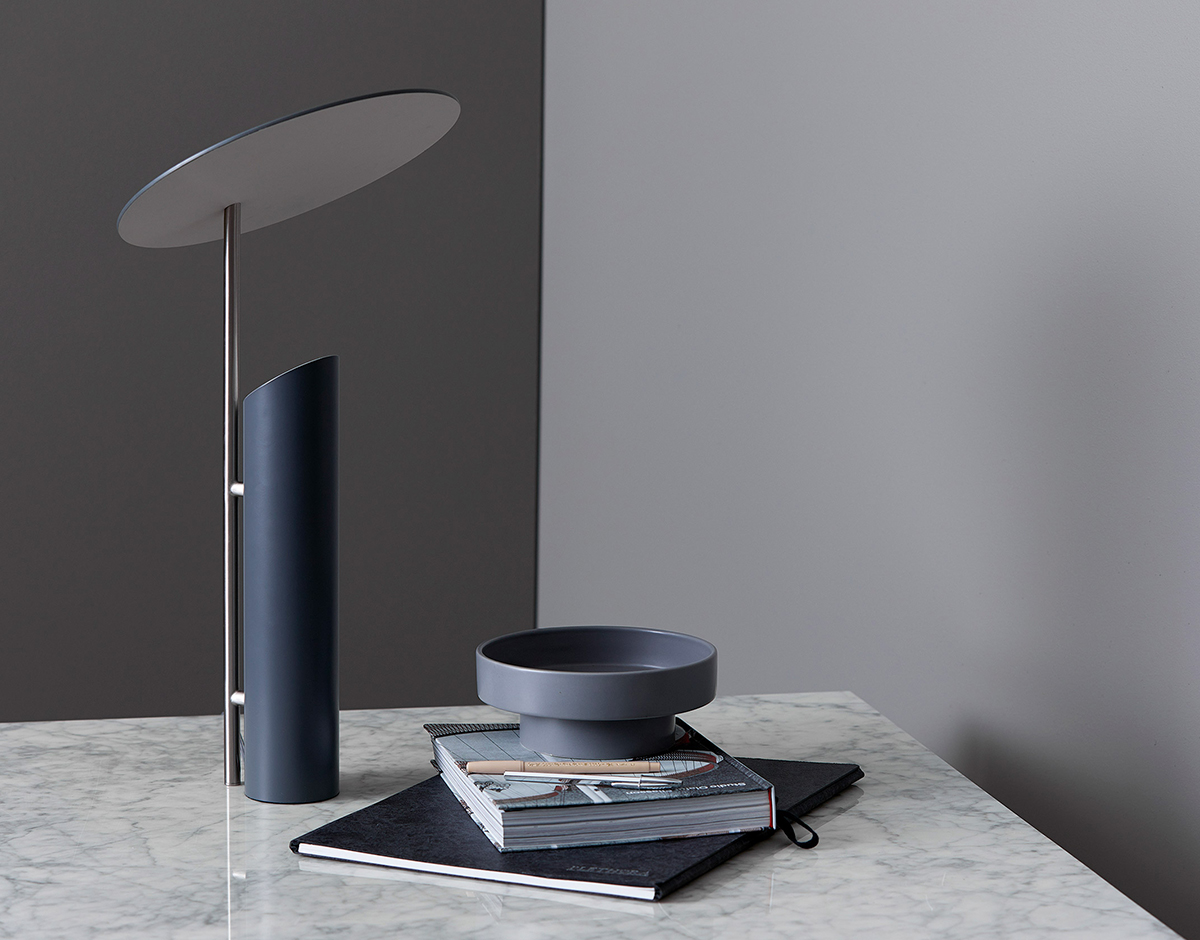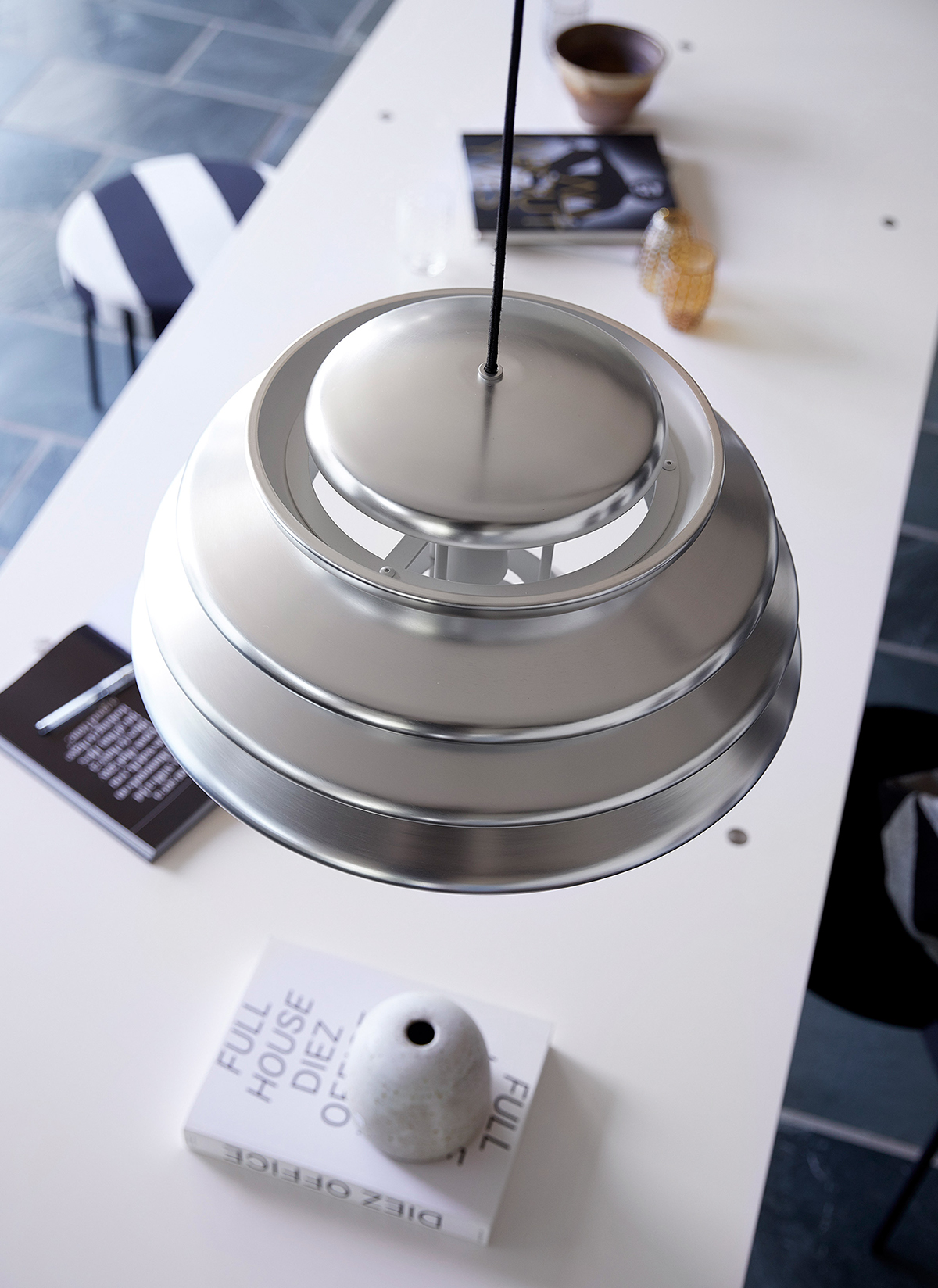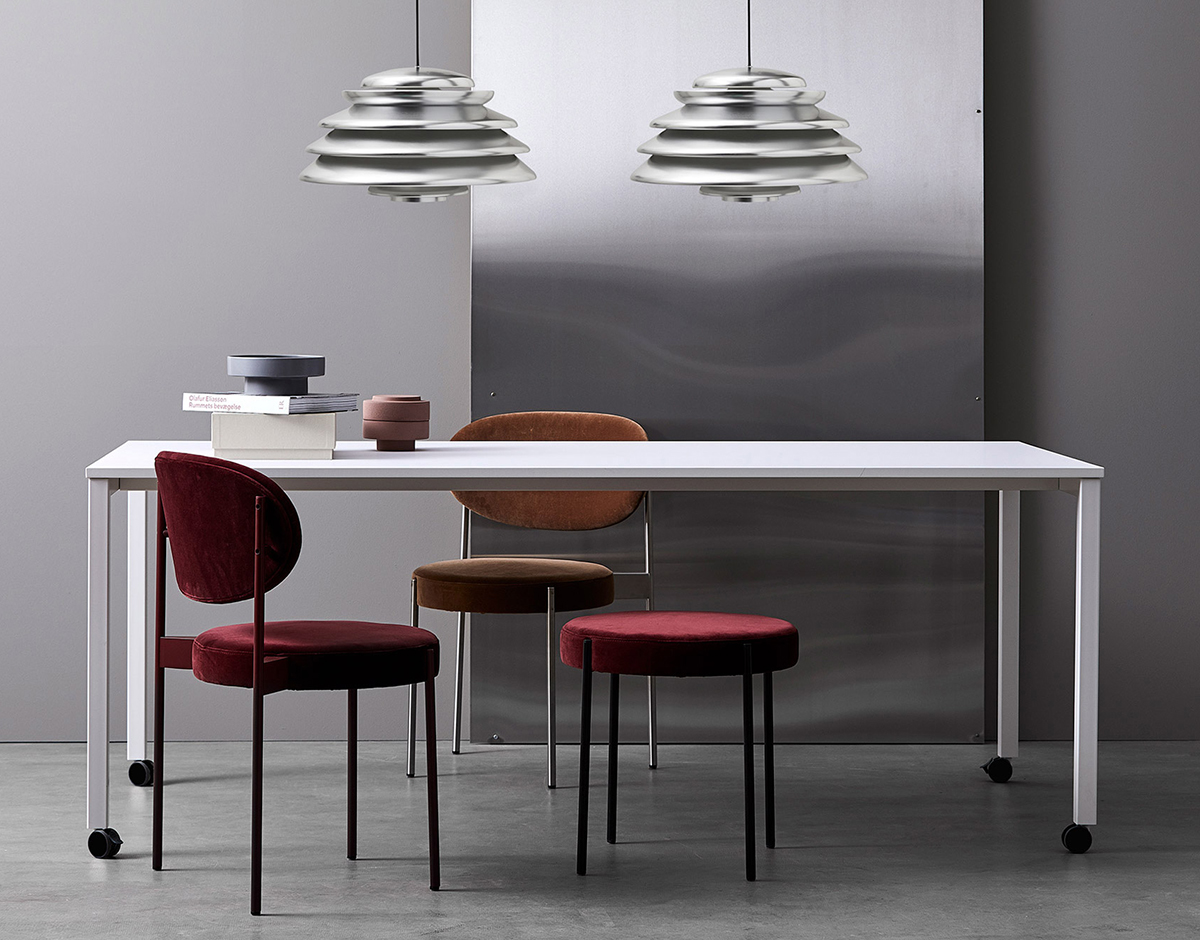 Verpan
Verpan, the Danish producer dedicated to Verner Panton reissues, has just released the Reflect light, the Hive light, and the Flex chair based on previously unrealized drawings found in the Panton archive.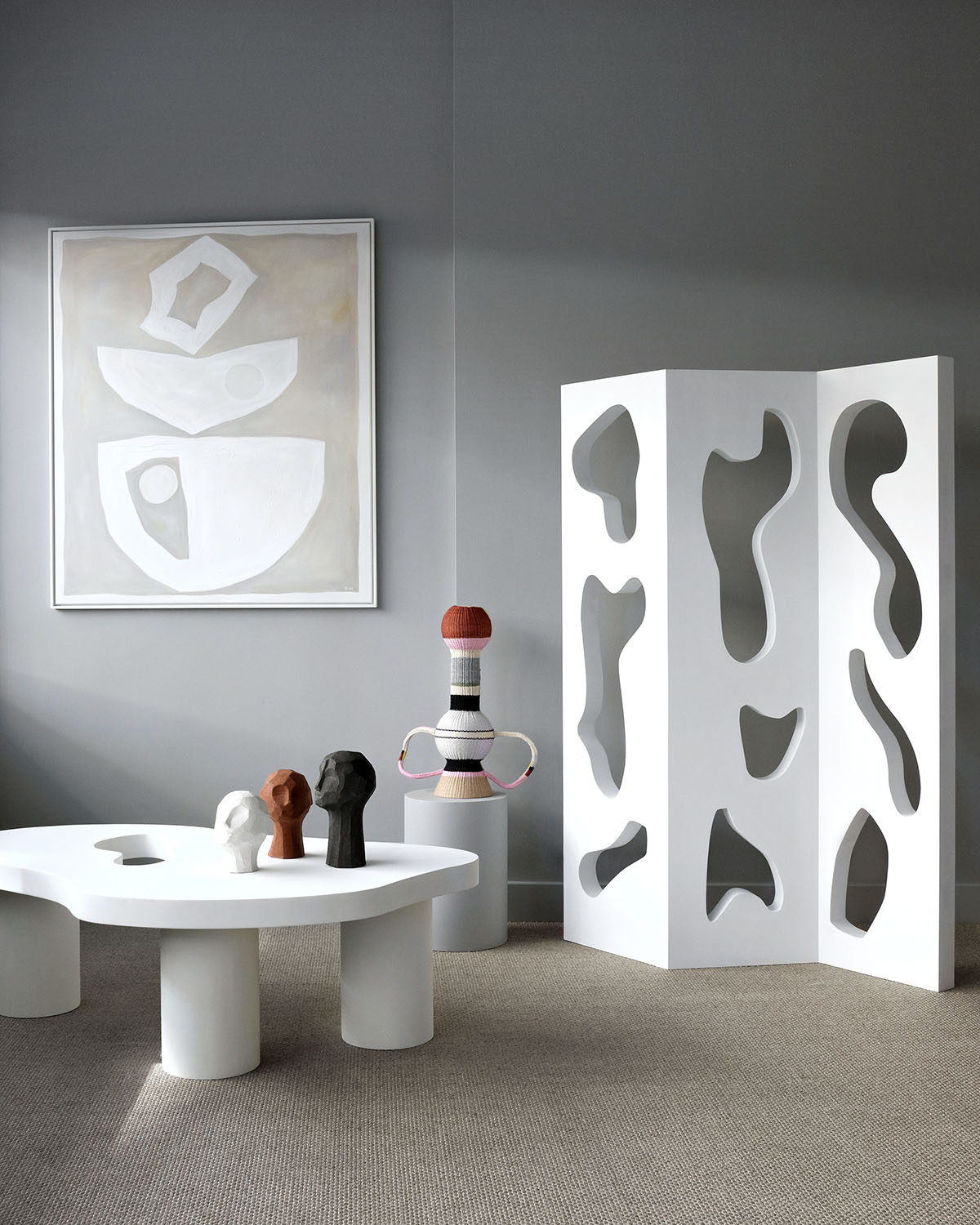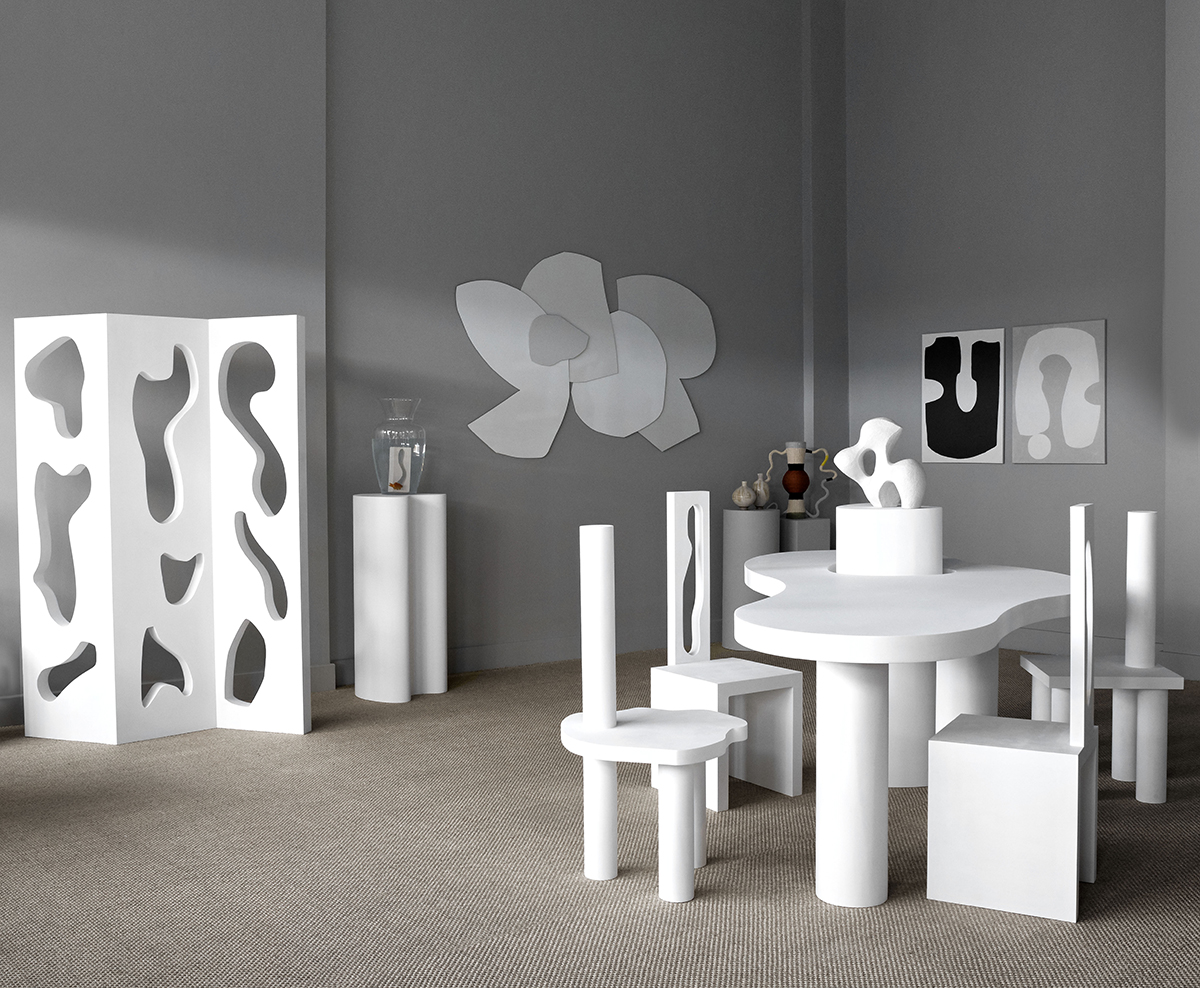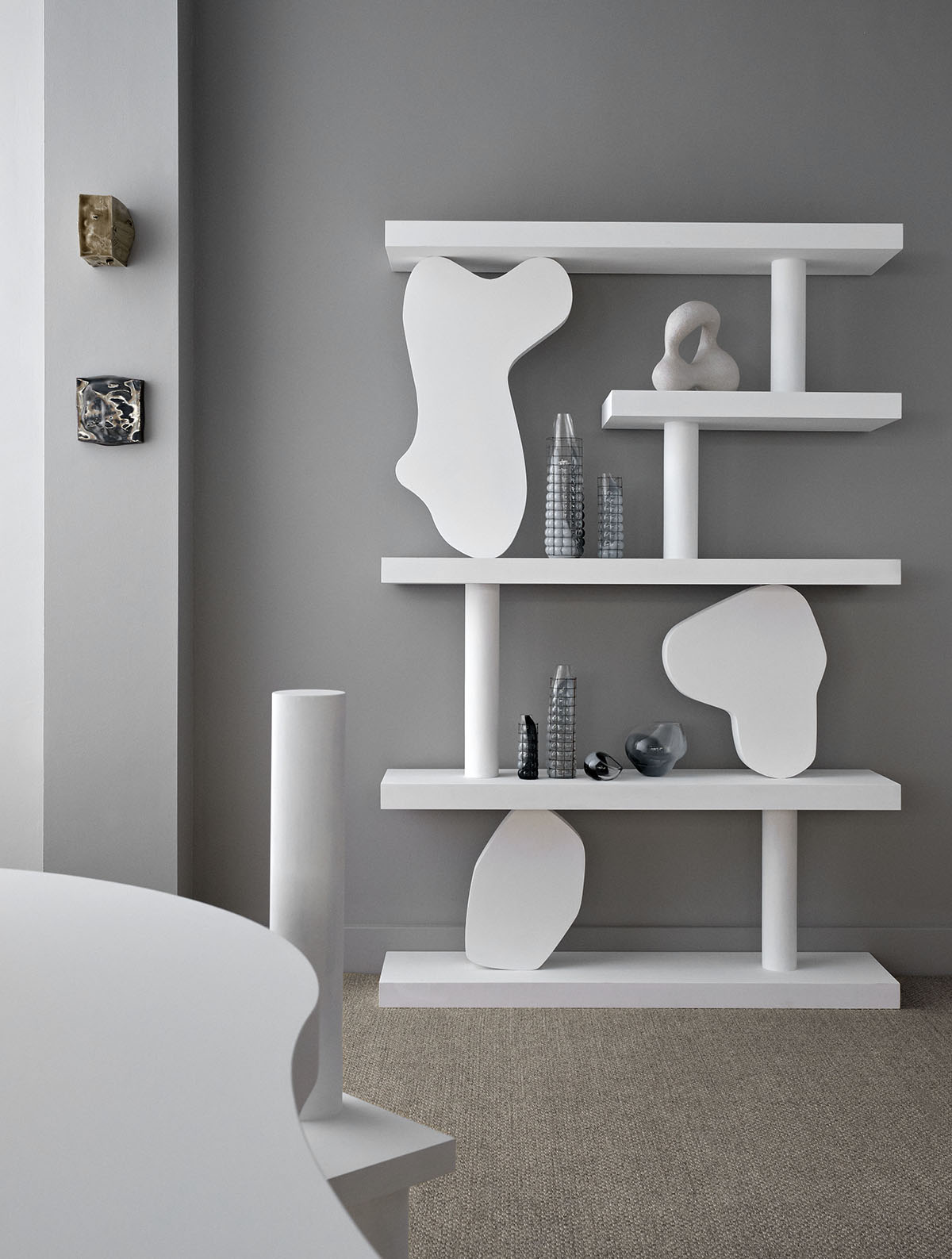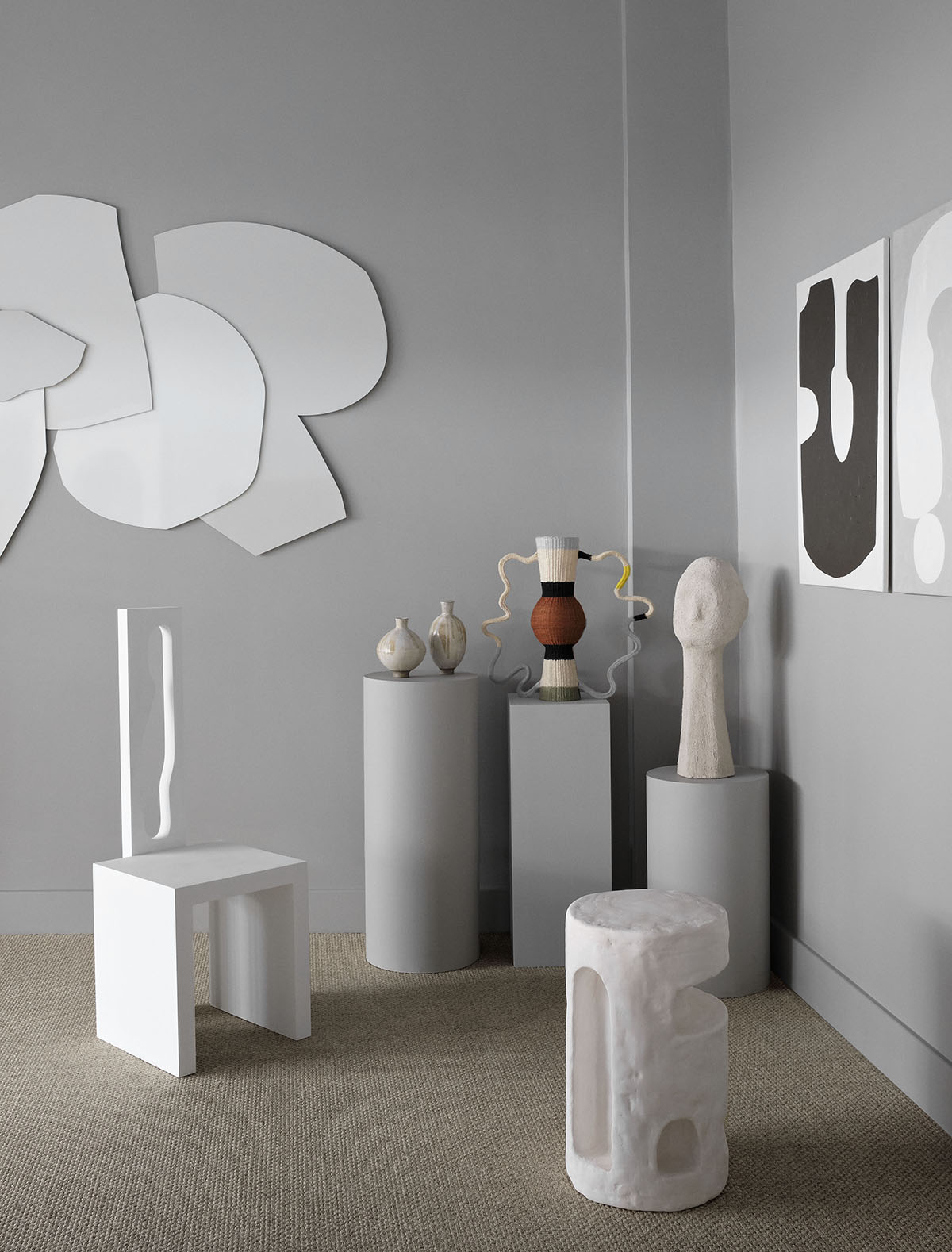 M.A.H. x Dello Studio
Modern Art Hire, the art rental service we profiled recently on Sight Unseen, commissioned Dello Studio to create a series of one-off furniture pieces "inspired by an unlikely marriage between Greek and Roman architecture and The Flintstones, then create an installation around them for its Shoreditch showroom.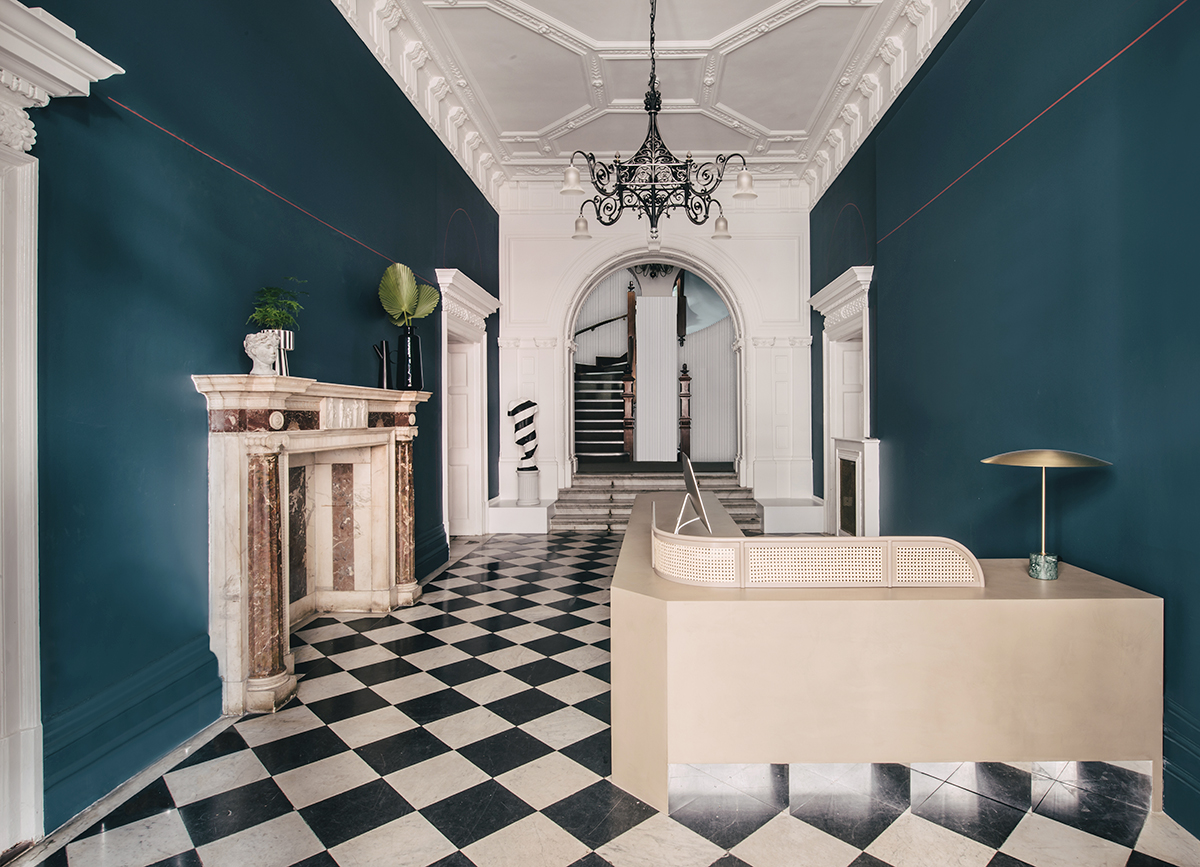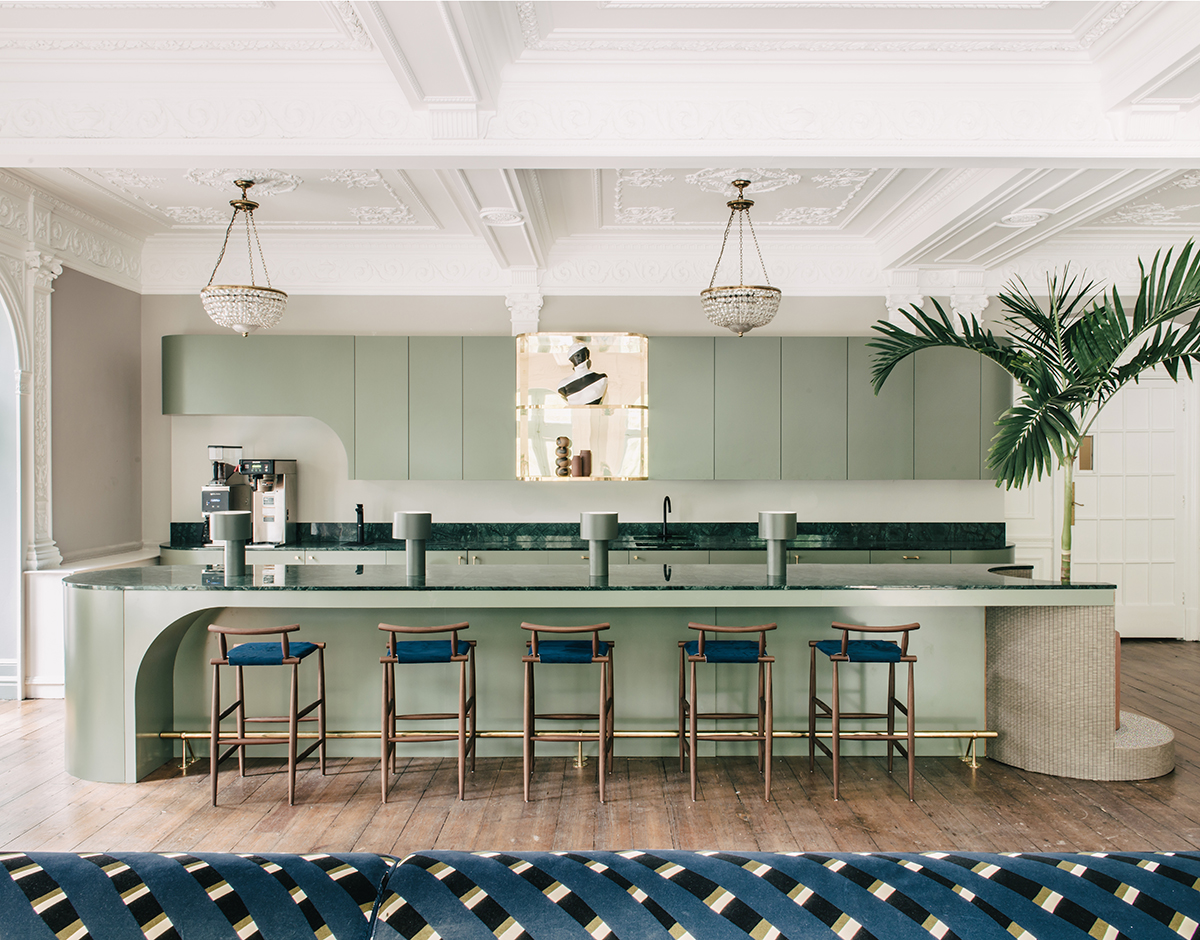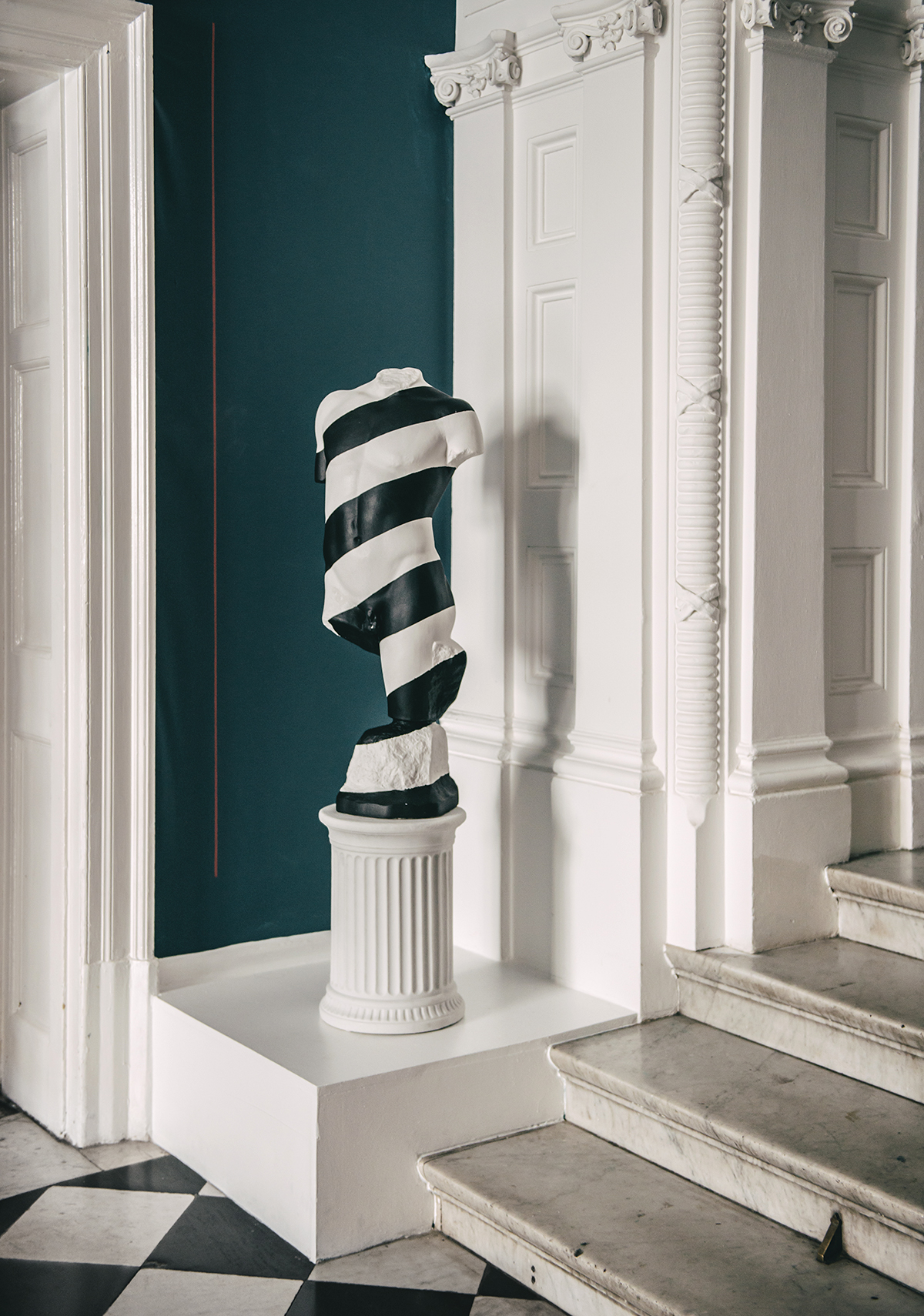 Public Hall by Sella Concept
Being unveiled during LDF is a new coworking space created by Sella Concept inside an 1884 historical building in Westminster.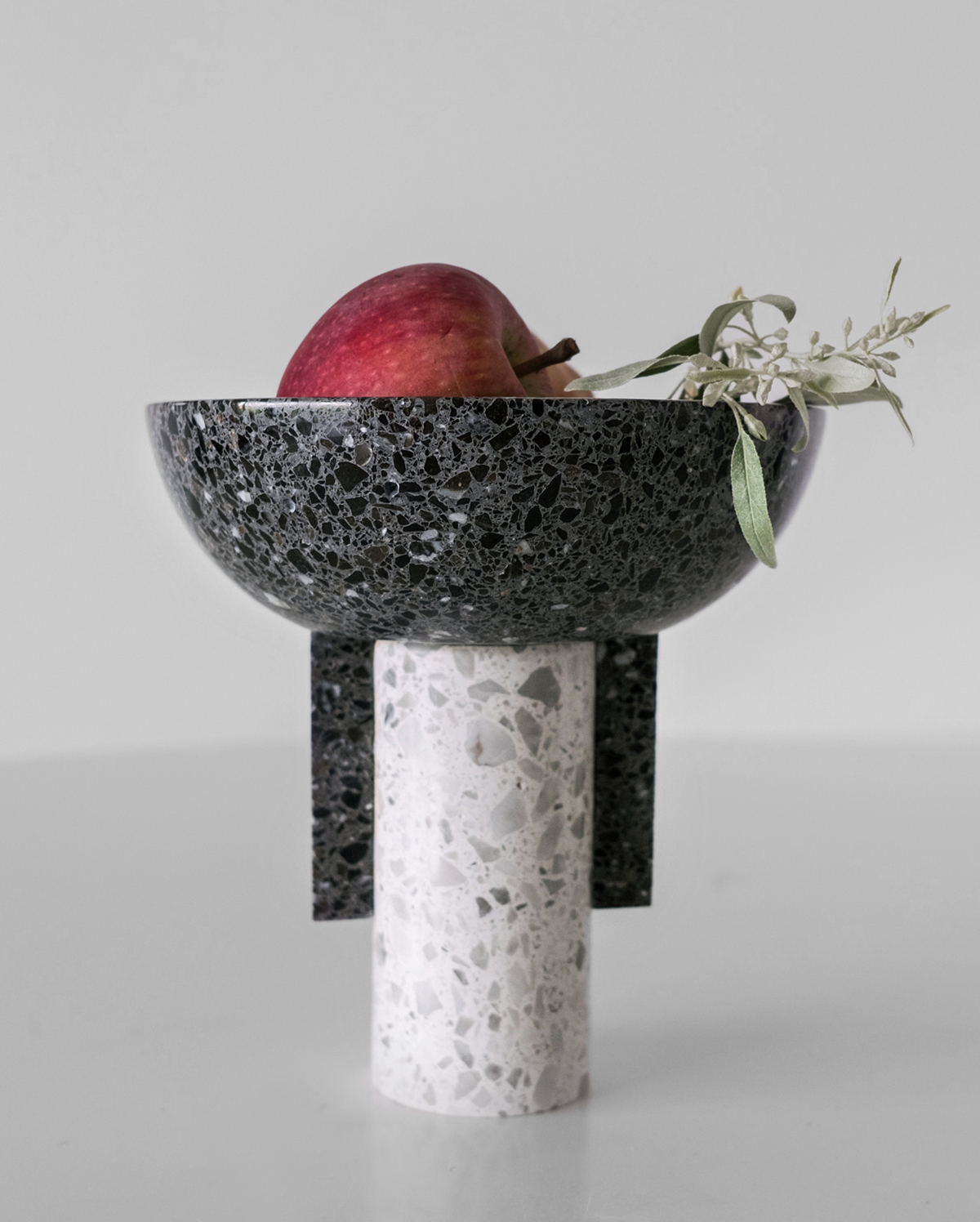 Studio Konstantin / Turkey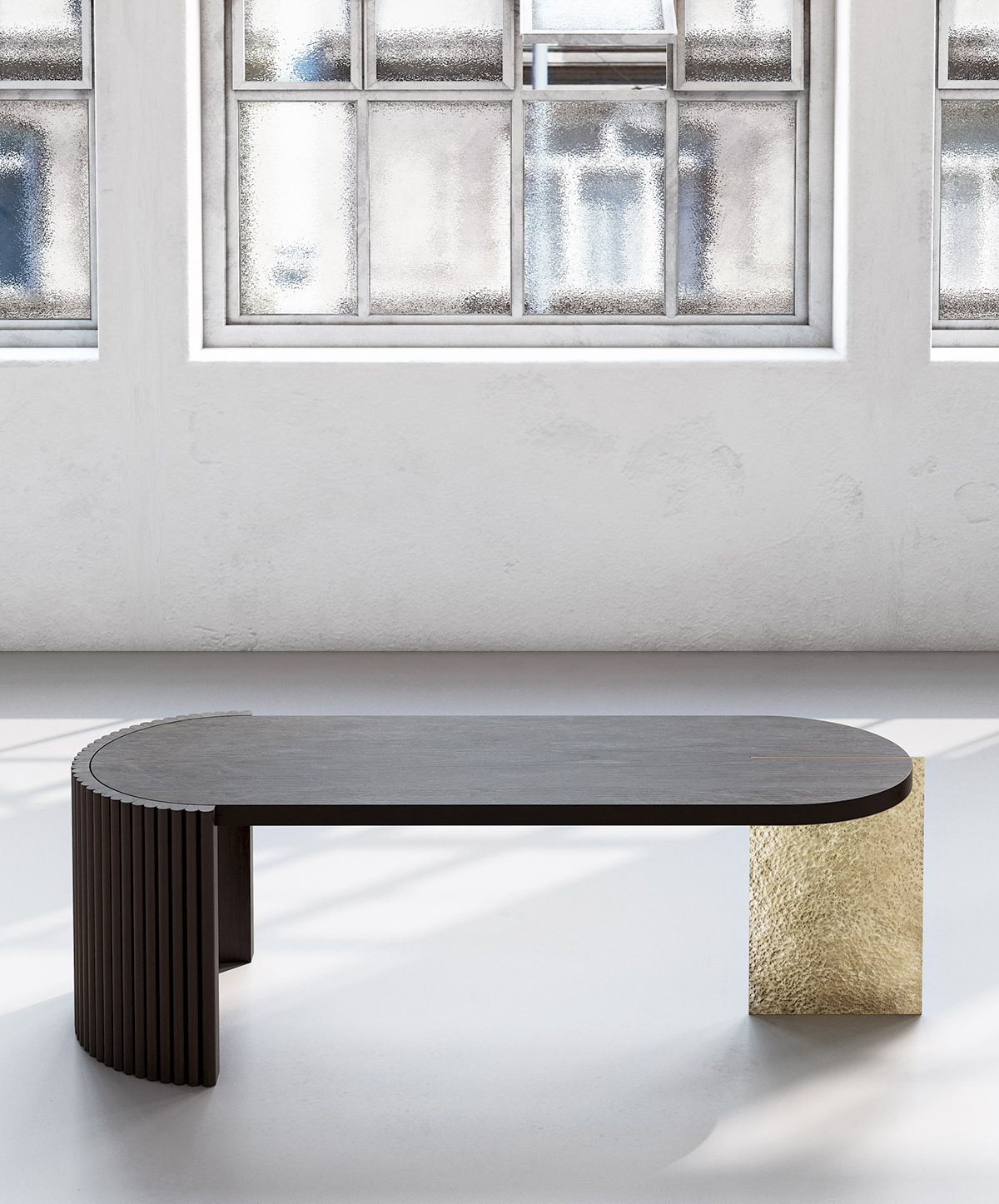 Buket Hoscan Bazman / Turkey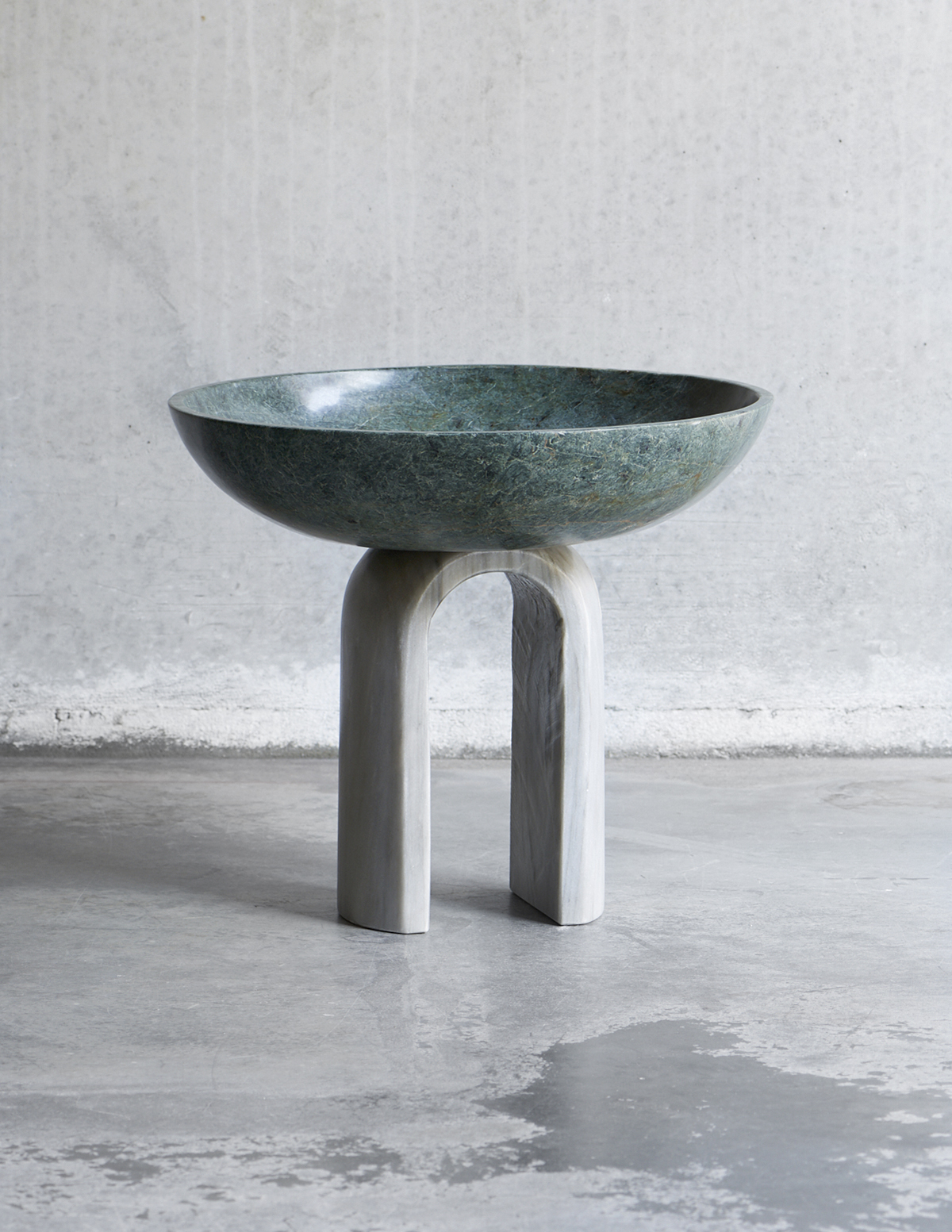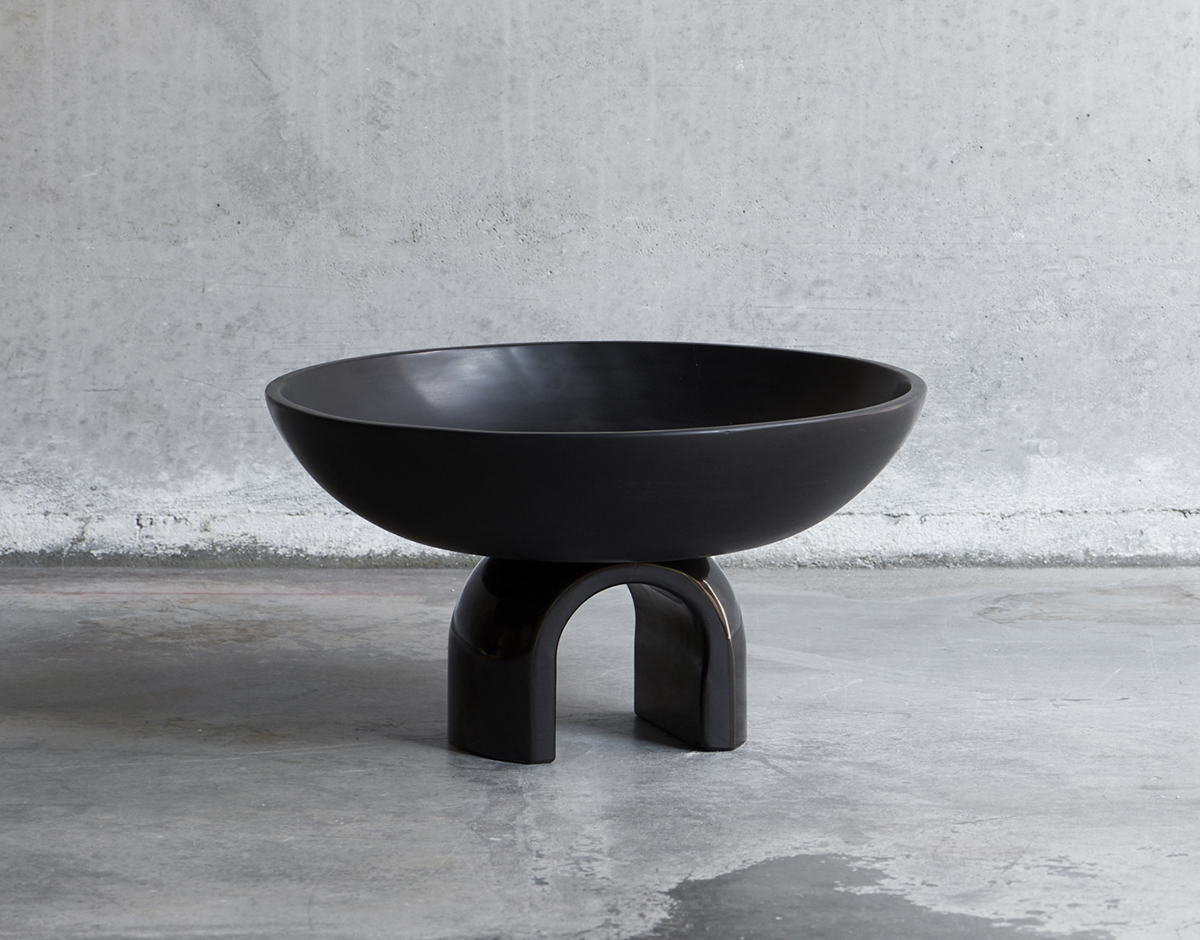 Ayres / Mexico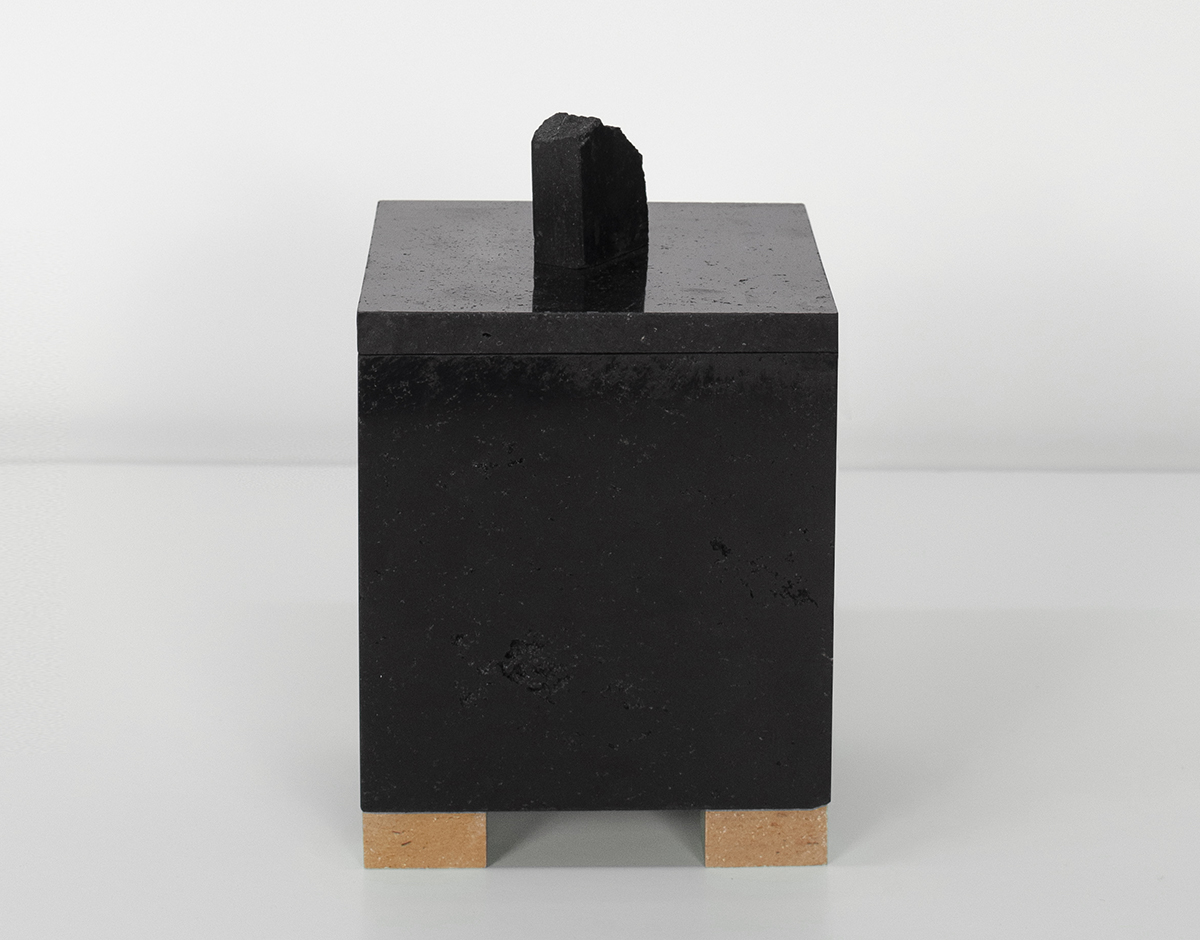 Studio Plastique / Belgium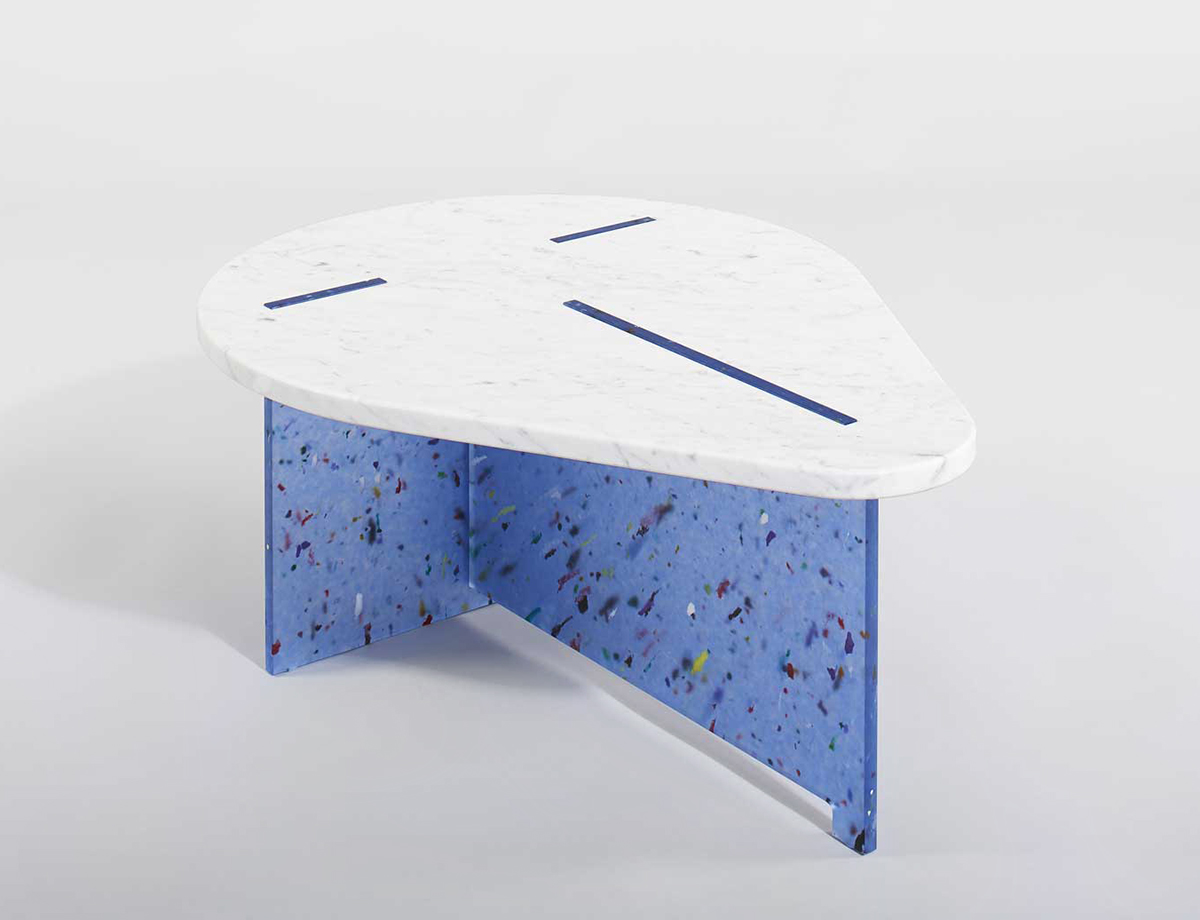 Adrien Rovero / Switzerland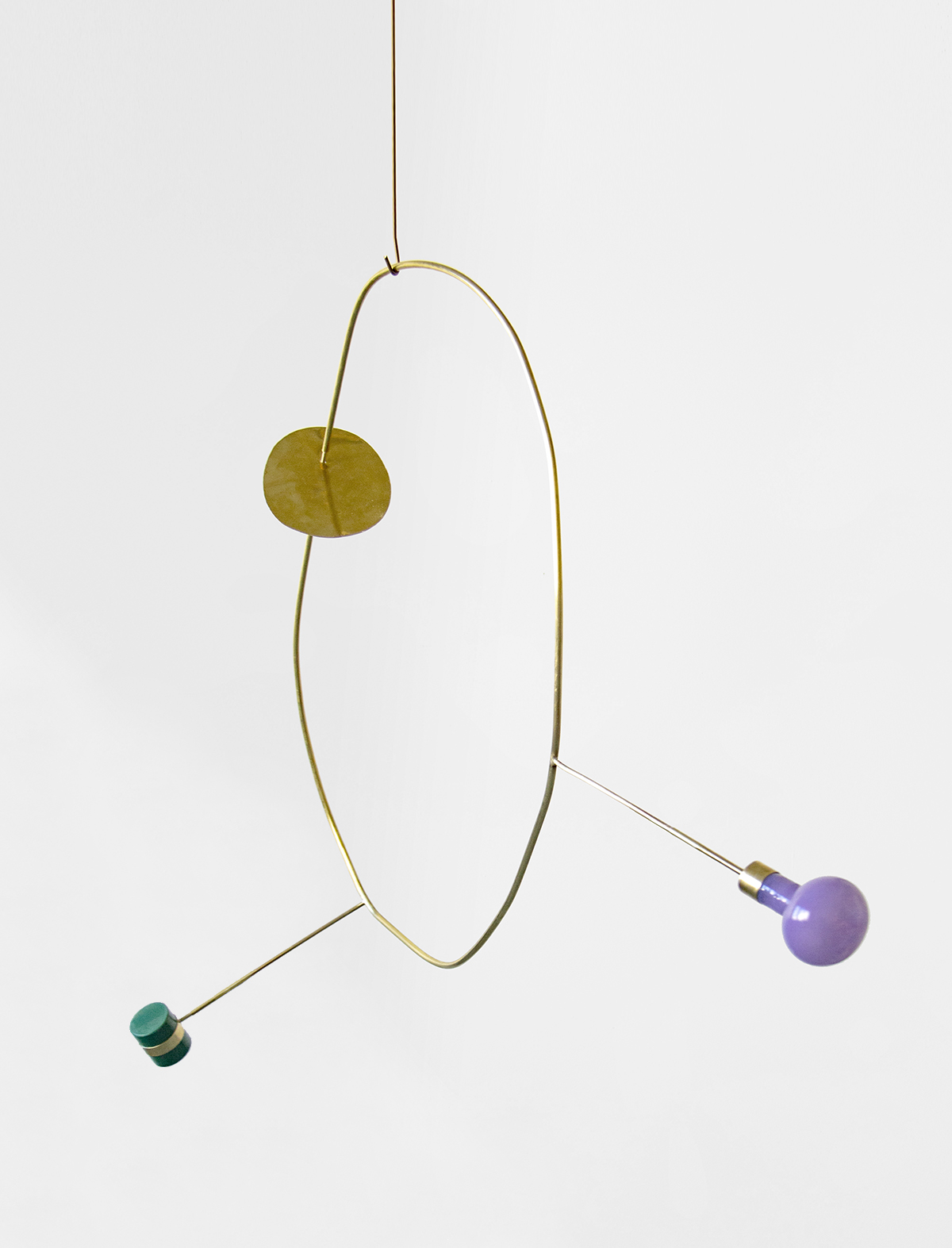 Merit Milla Vaahtera / Finland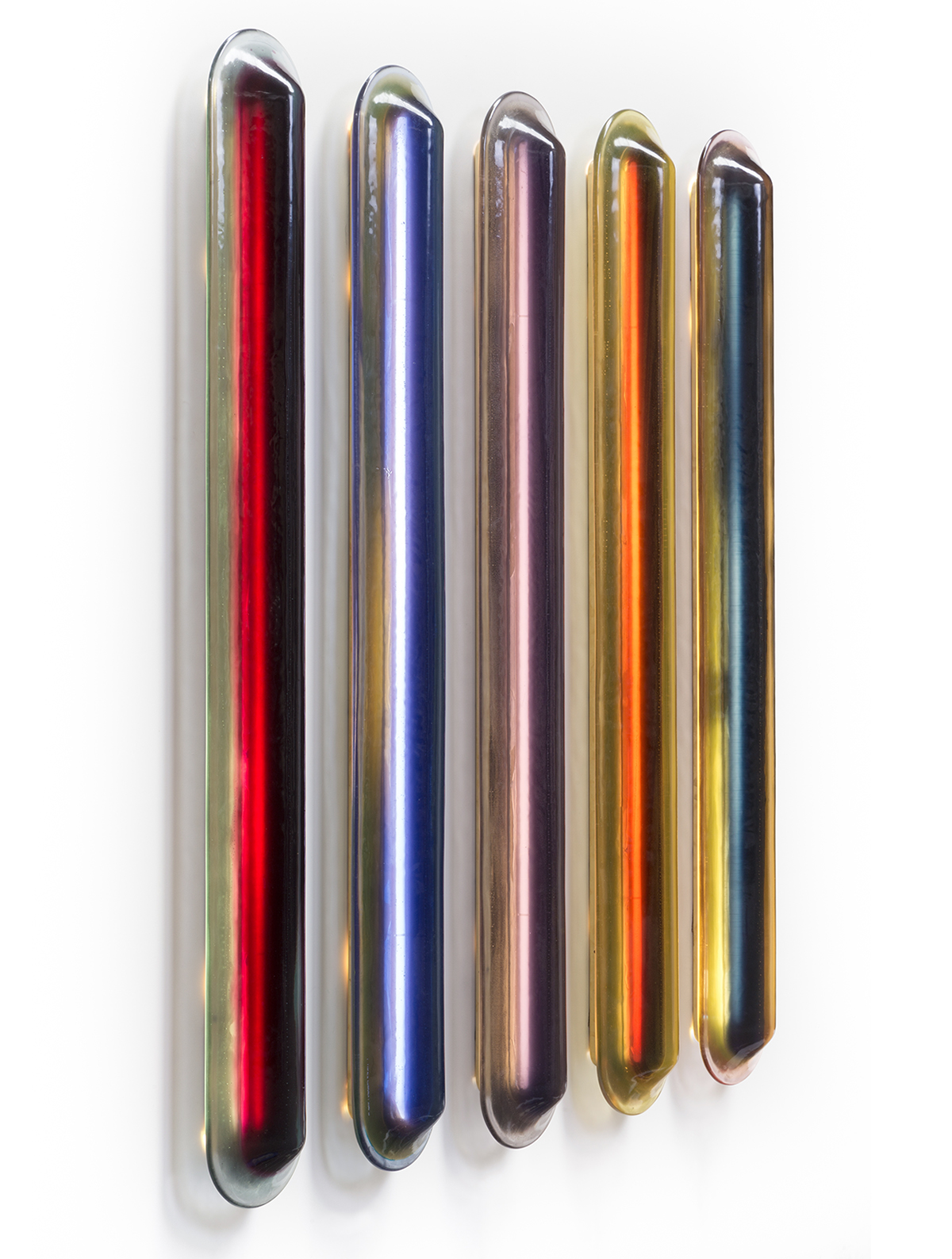 Draga & Aurel / Italy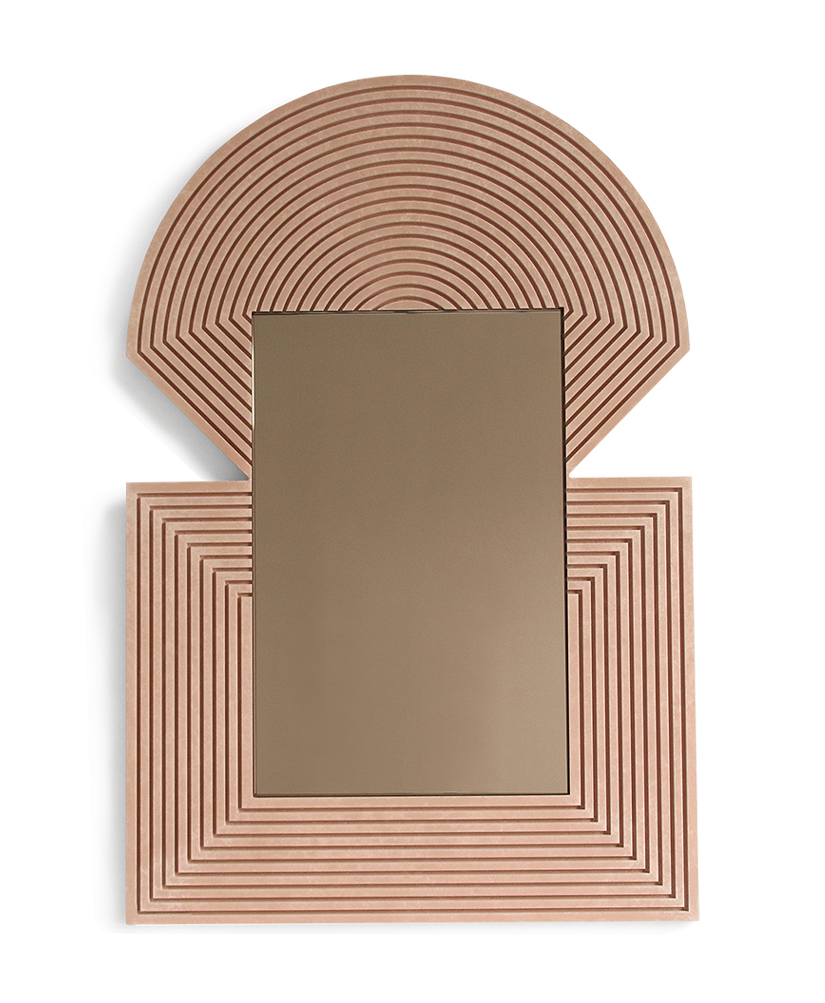 Charlotte Juilard / France
Adorno Crossovers exhibition
The Danish online design gallery Adorno put its program of location-specific design exhibitions on overdrive for this year's LDF, presenting collections from not one but 10 different countries.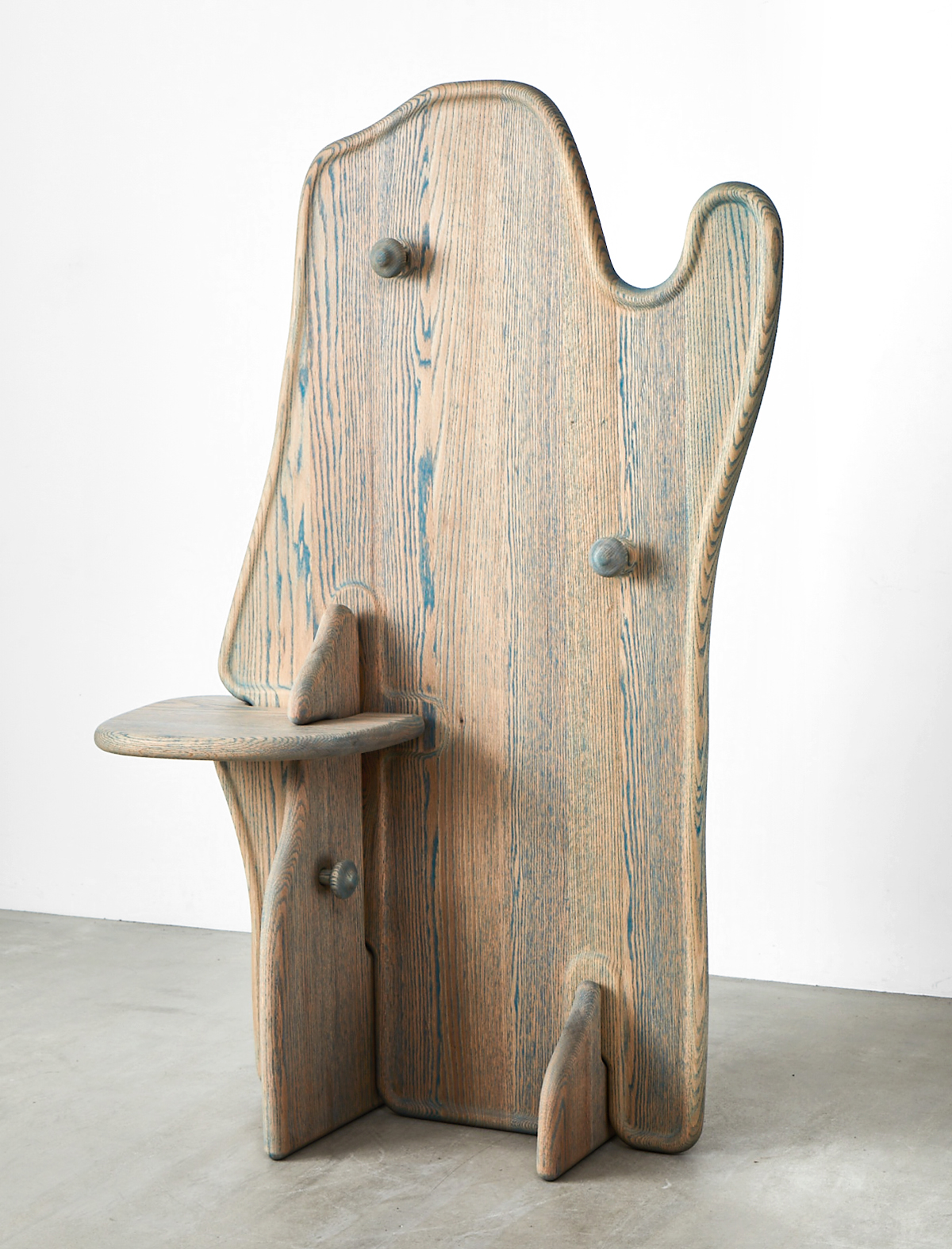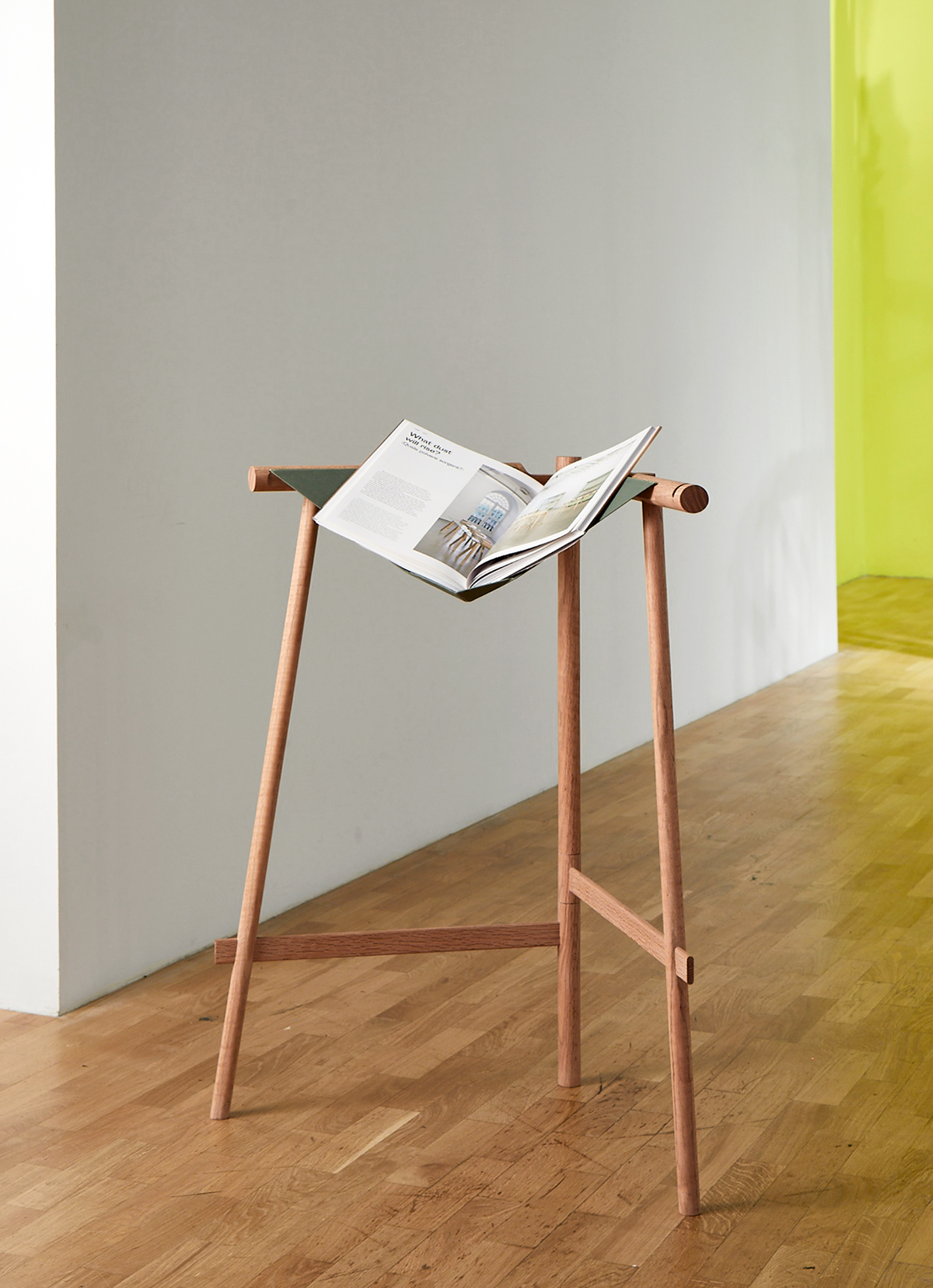 Legacy Project
The American Hardwood Council and Benchmark furniture asked 10 designers to create a legacy piece — "an object of personal or professional relevance that they would like to pass on to a family member or the institution they lead" — out of American red oak. Max Lamb (above top) made a valet for the director of the Tate, and Raw Edges (above below) made a bookstand for the Whitechapel Gallery.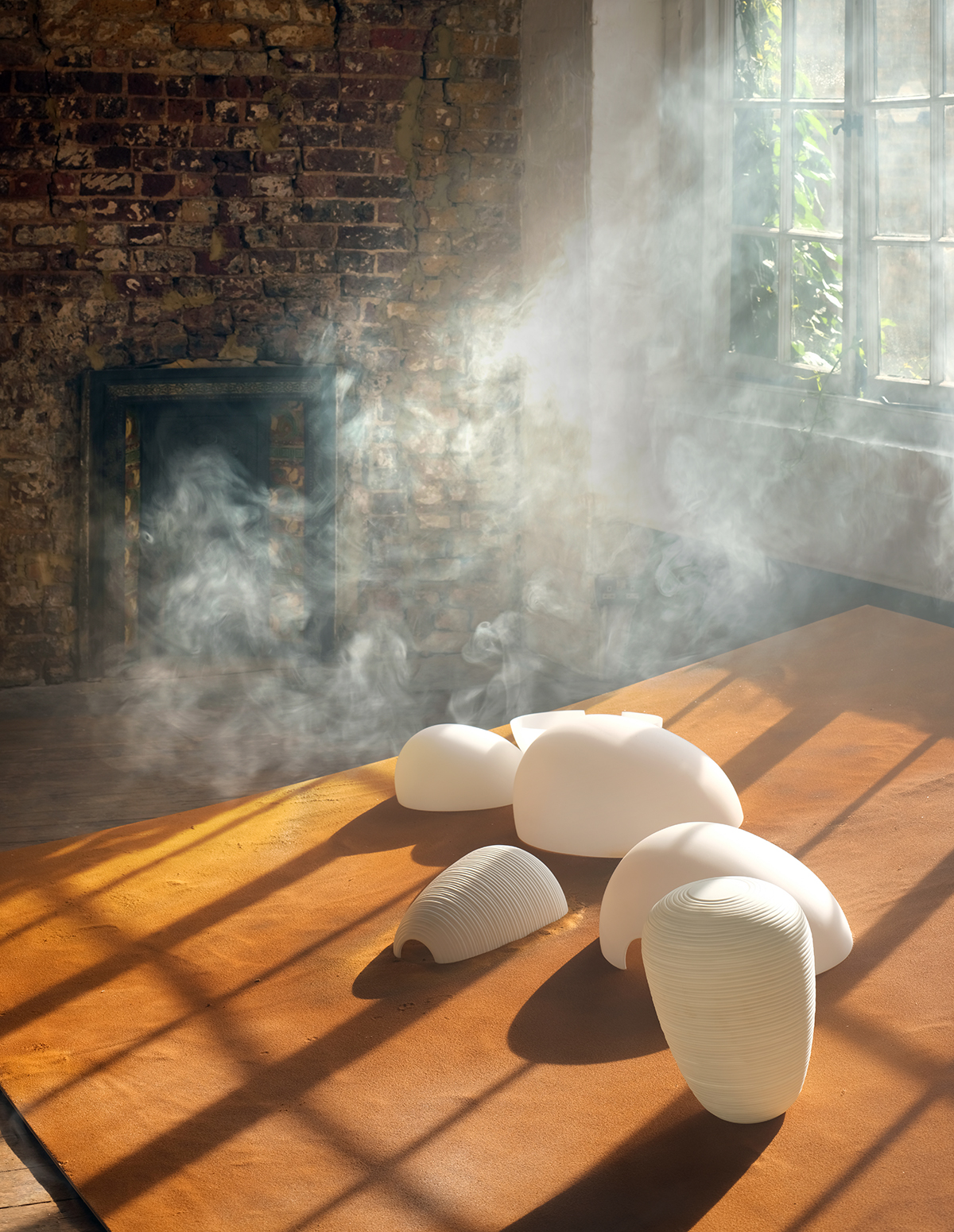 Foscarini
Foscarini has turned its new Mix&Match series of blown glass lamps into an exhibition called Metaphysics, at Oneroom Gallery in Shoreditch.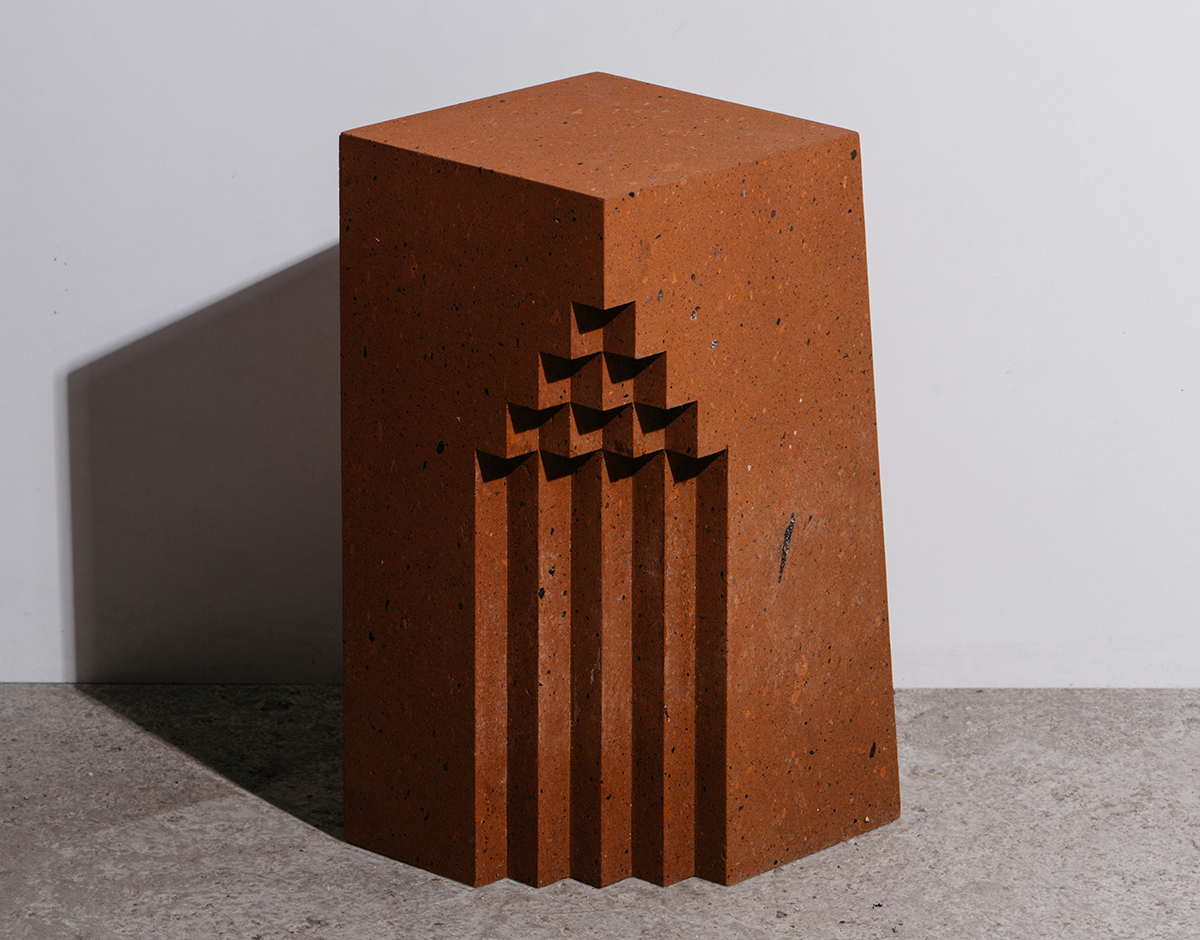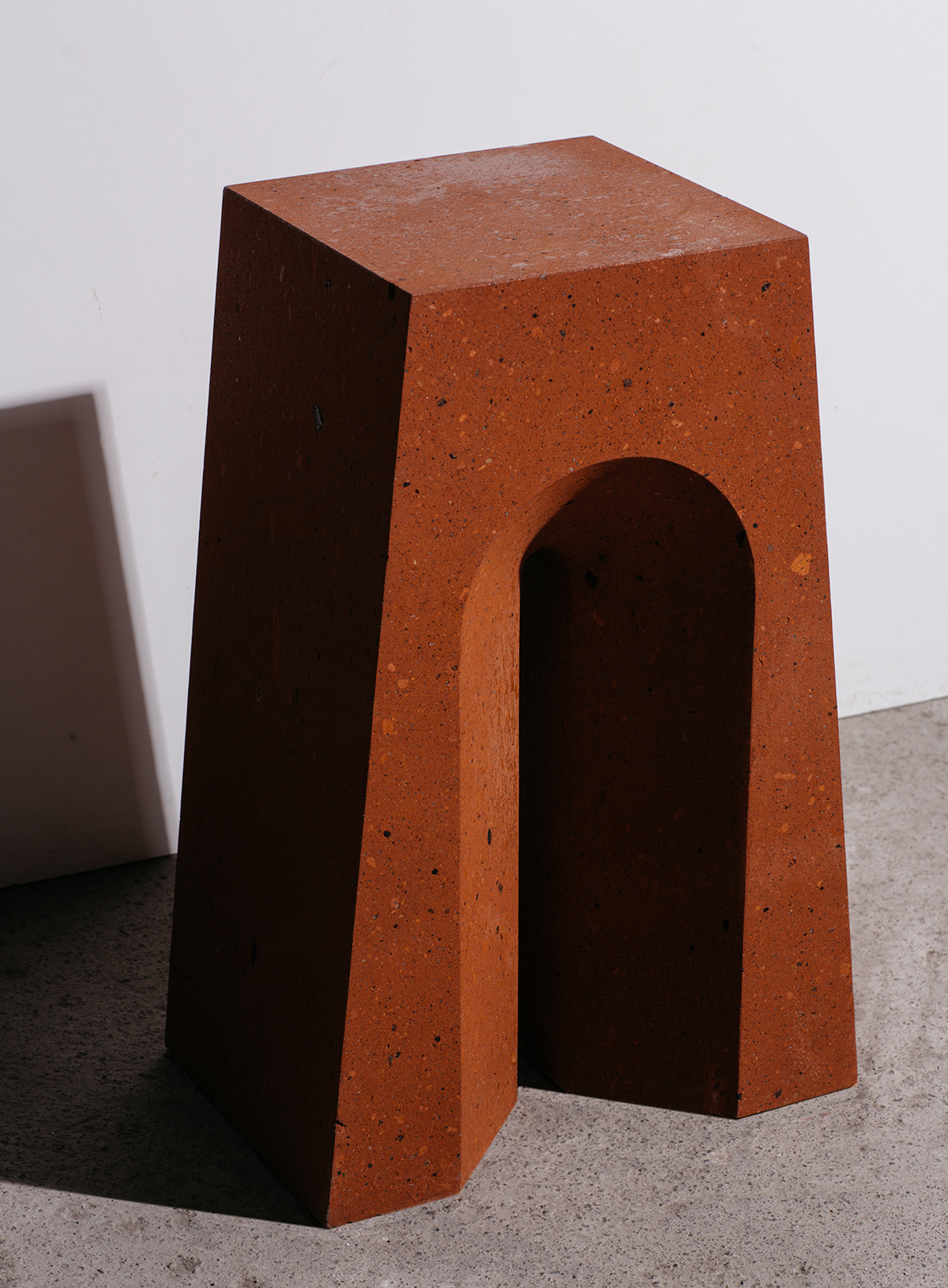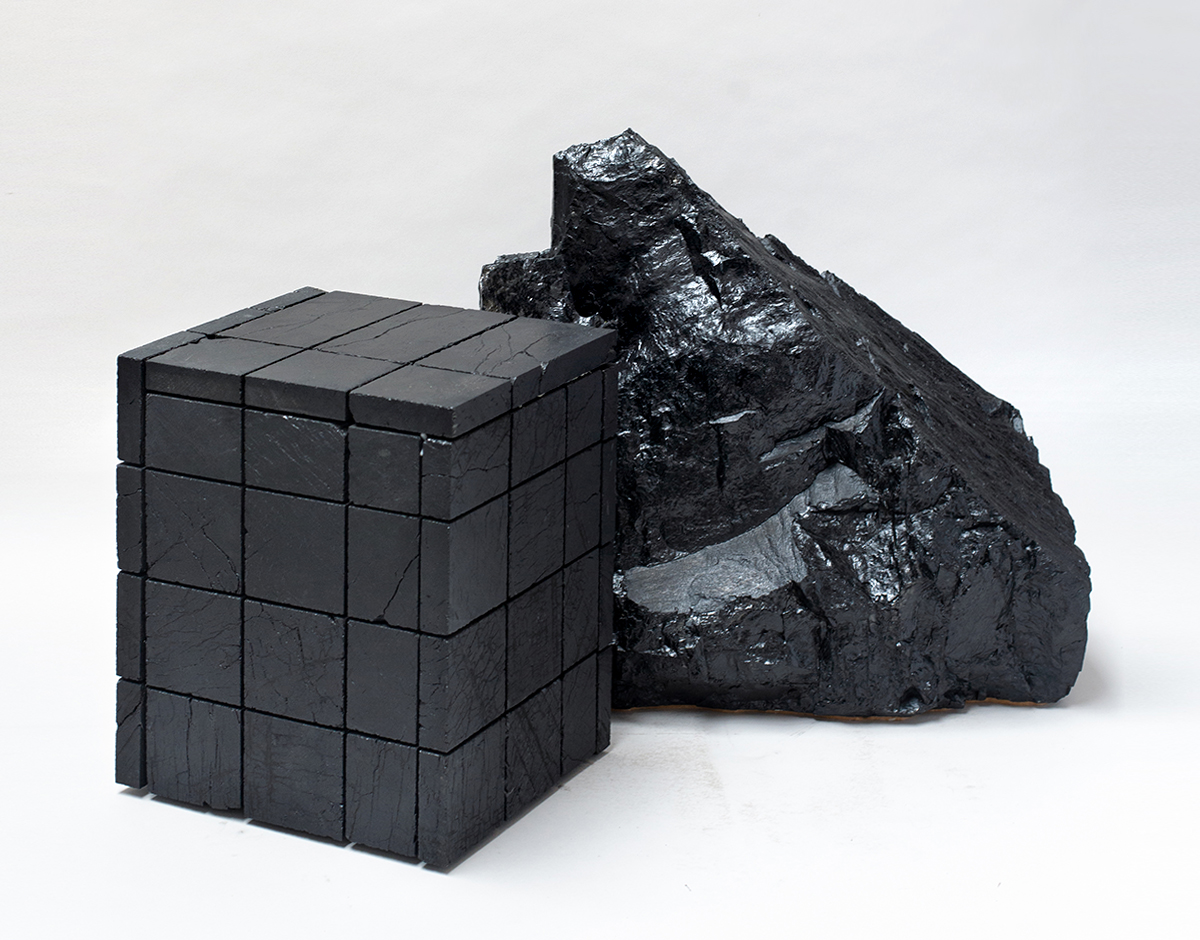 RAW at Mint Gallery
Mint's LDF exhibition this year is called RAW, focusing on projects that incorporate sustainable practices or materials in some way — including A Space's forms made from volcanic rock (above top) and Jesper Eriksson's coal furniture (above bottom).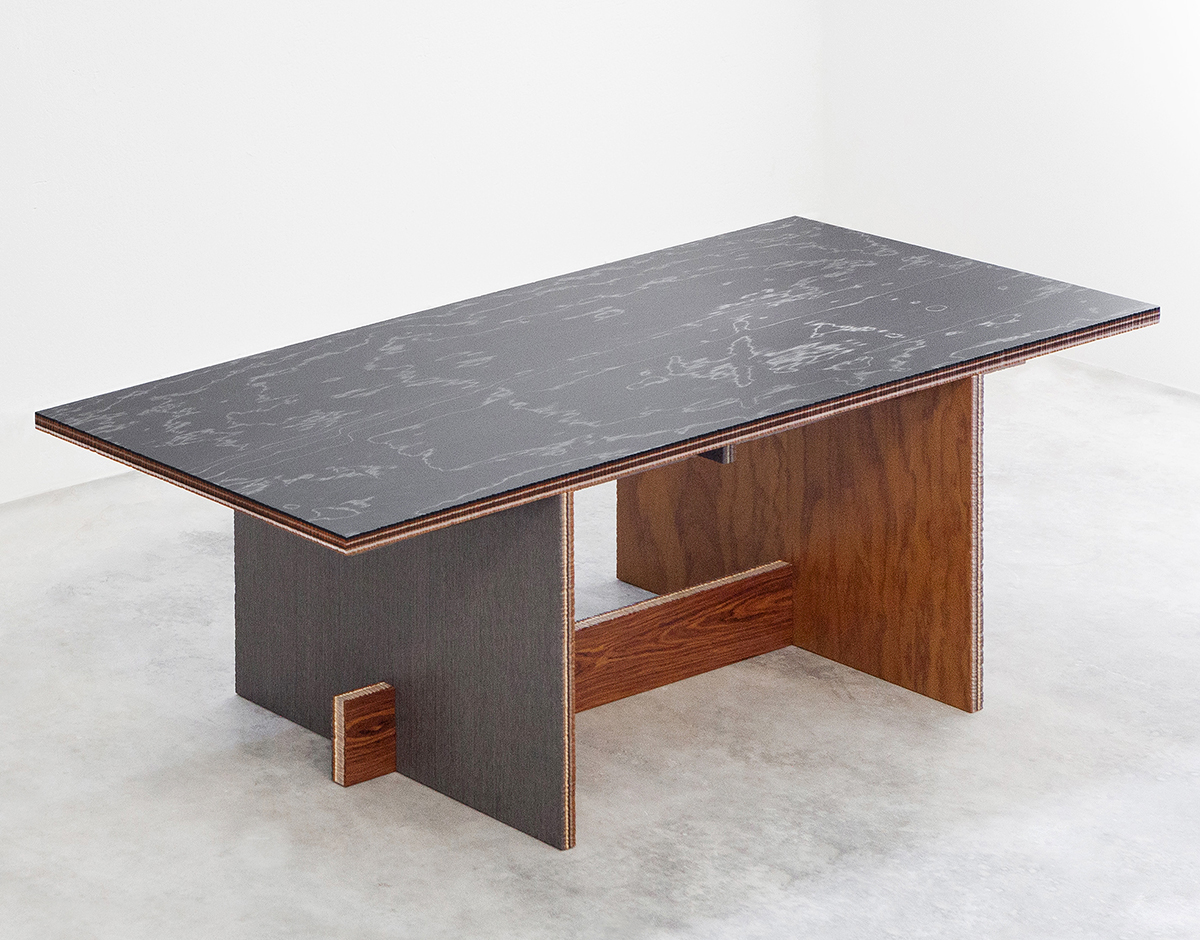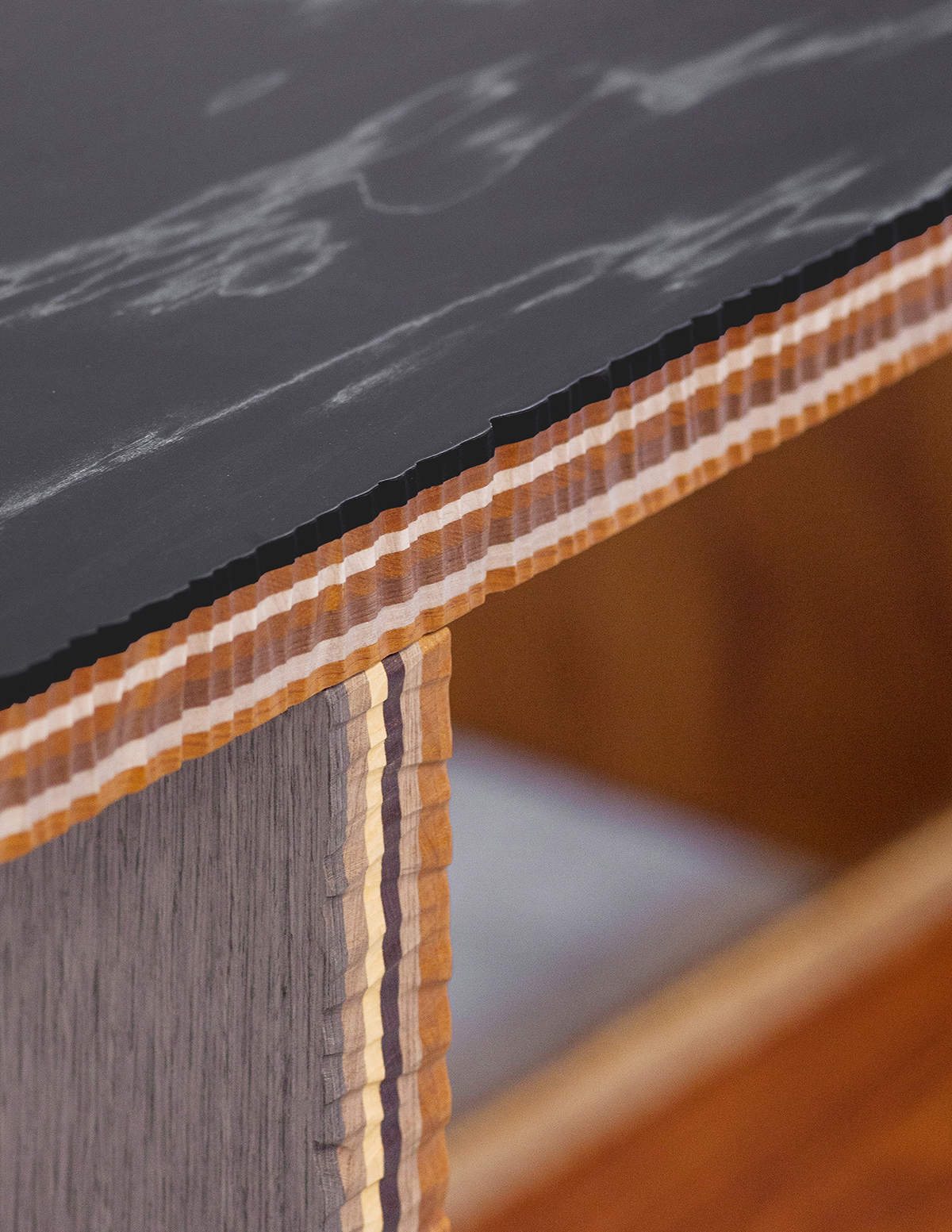 M-L-X-L x Alpi
In addition to curating an exhibition of designer-made masks at SEEDS gallery, M-L-XL is also debuting a new table there, made by sandwiching together sheets of discarded Alpi wood and adding a bumpy carved edge as a playful reference to Nakashima.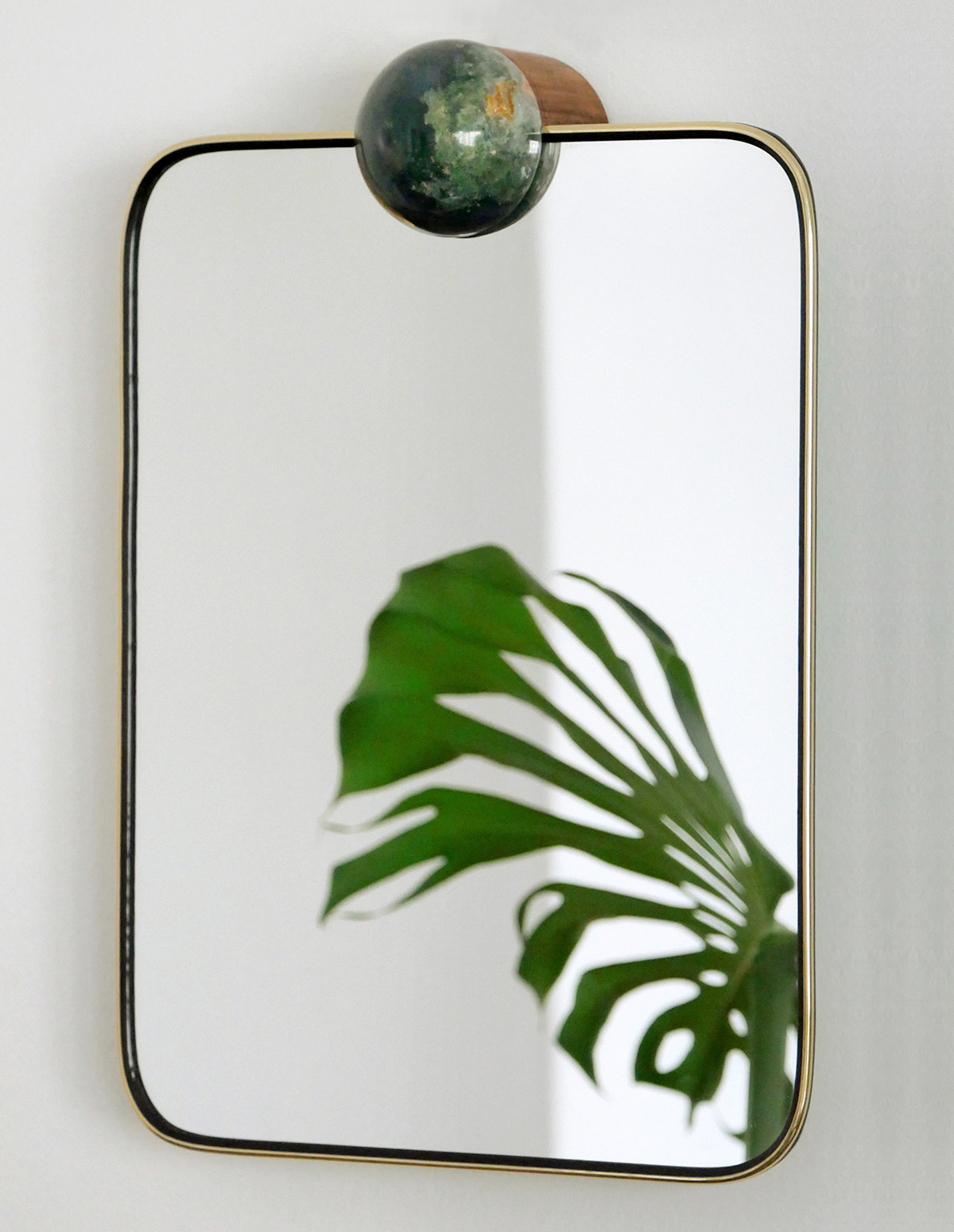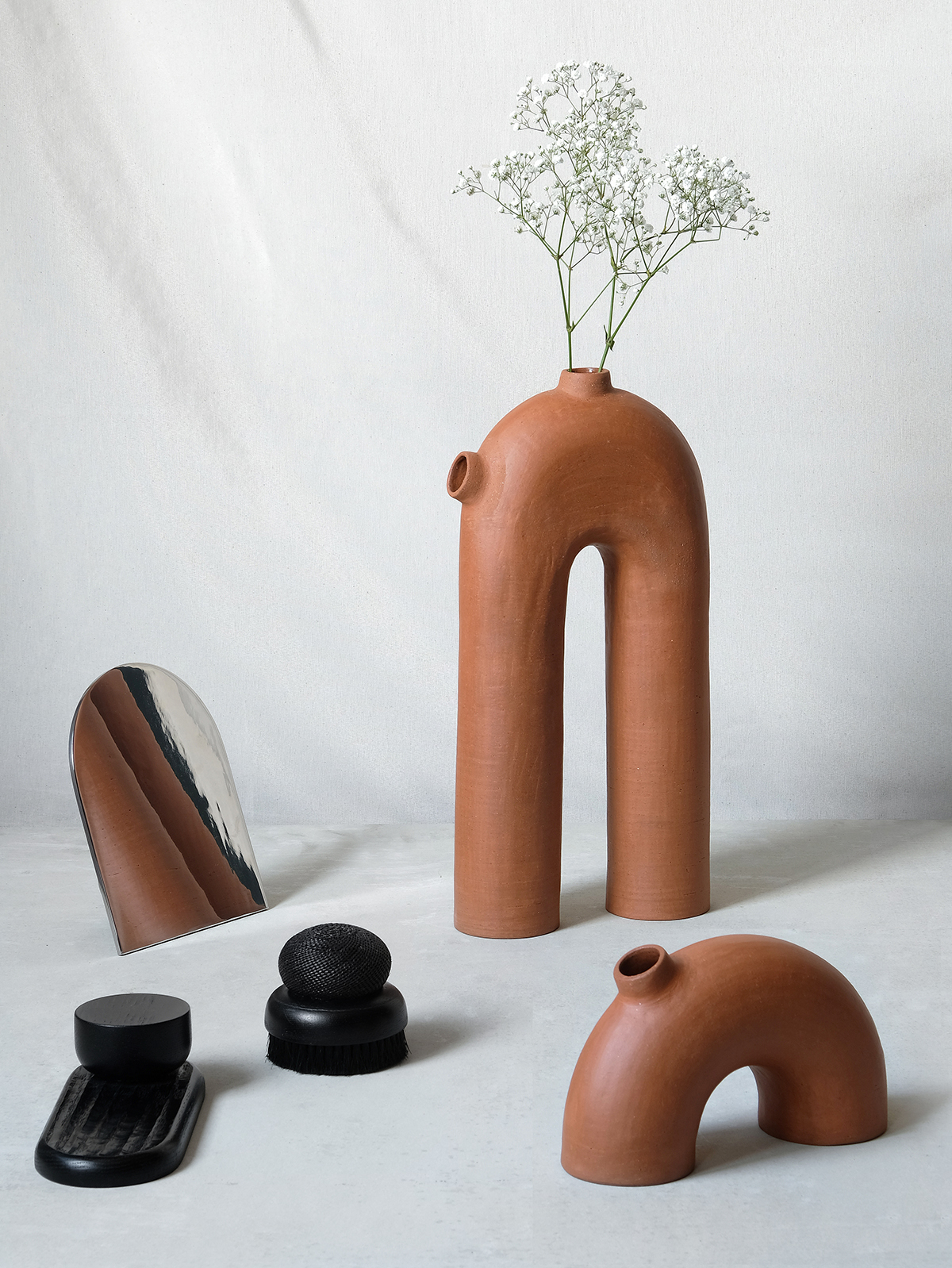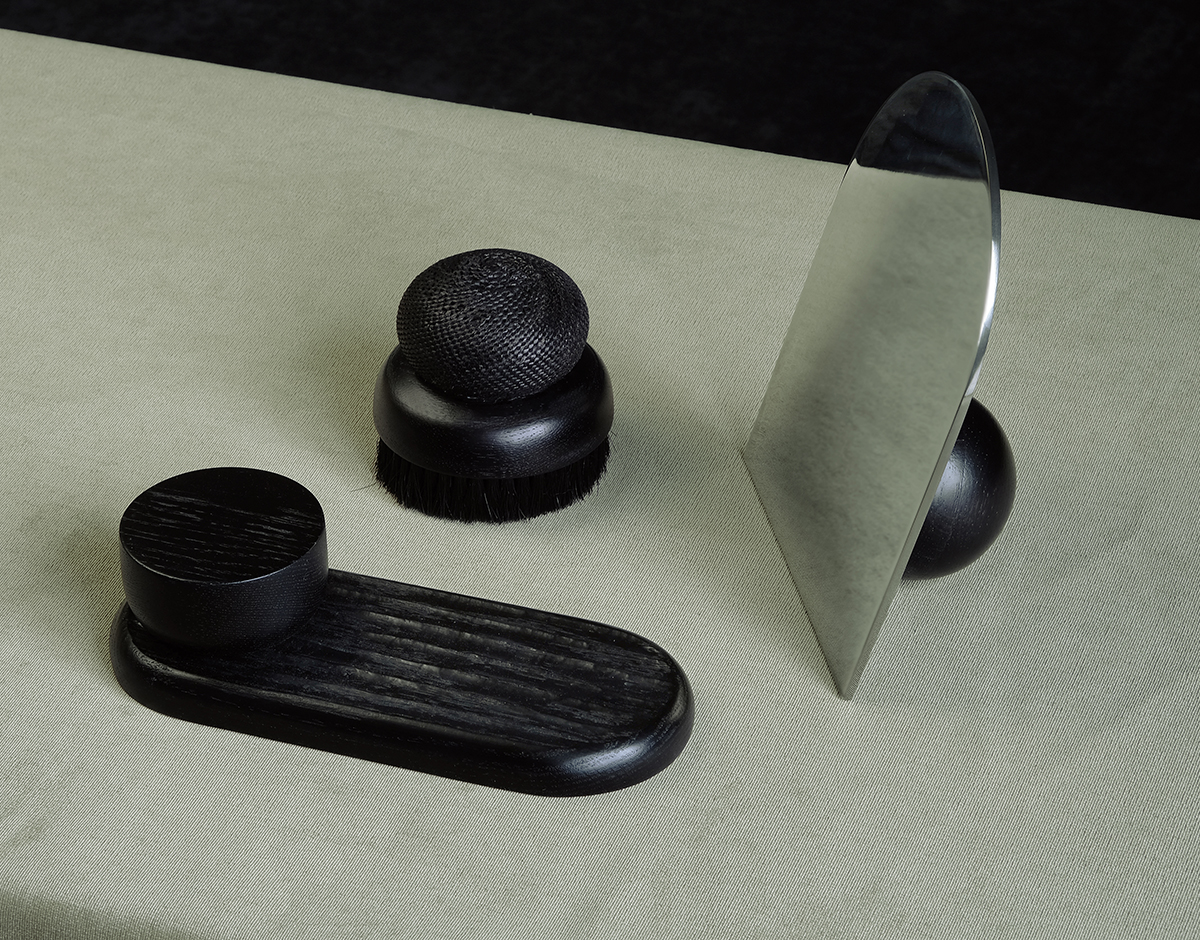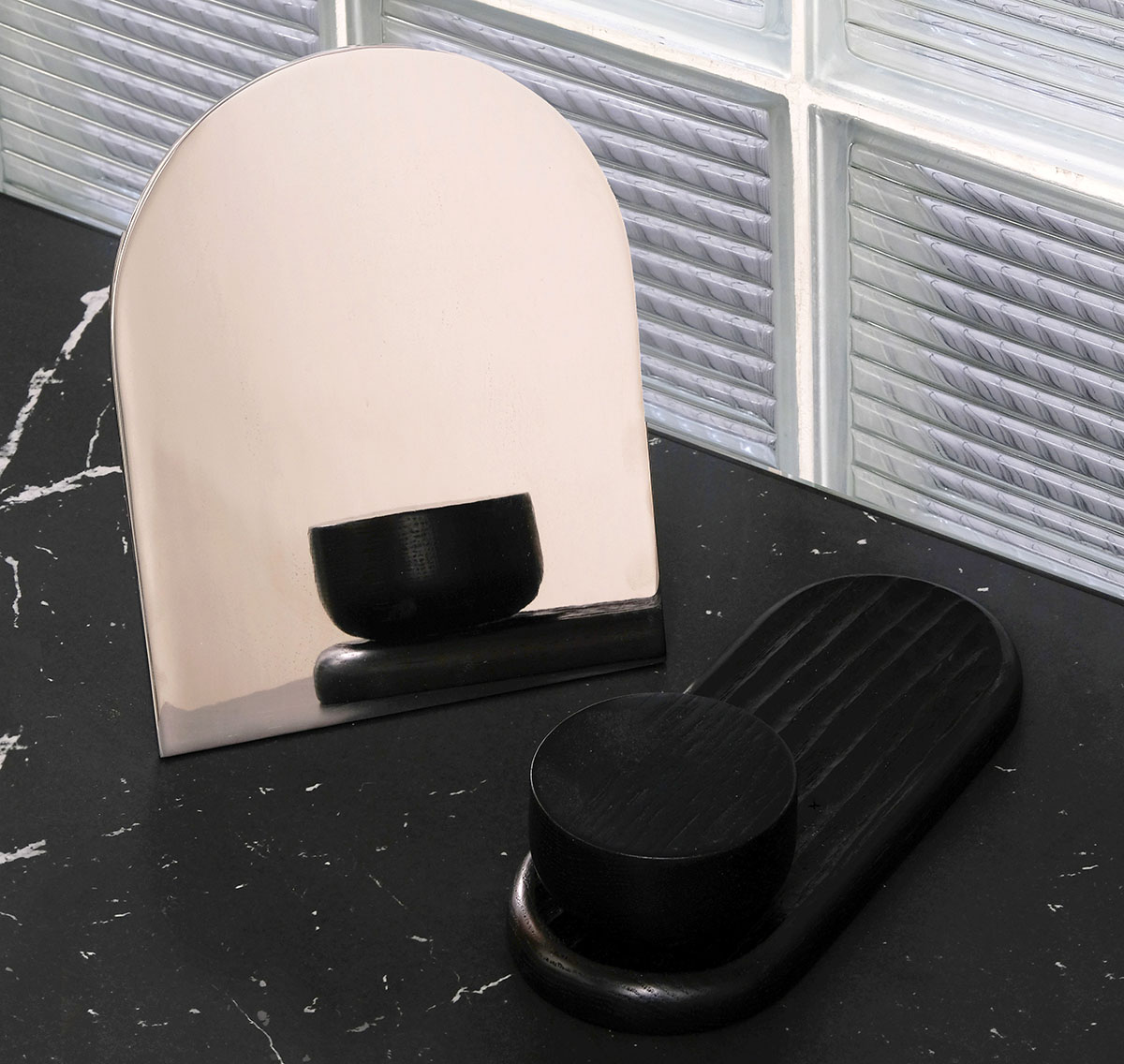 Poetic Forms
Matteo Fogale has once again curated a show of Uruguayan design for LDF, this one inviting 9 young studios to each interpret a poem by Juana de Ibarbourou, including Claro (terra cotta vases), Tosca (mirror) and Diario (wooden vanity objects).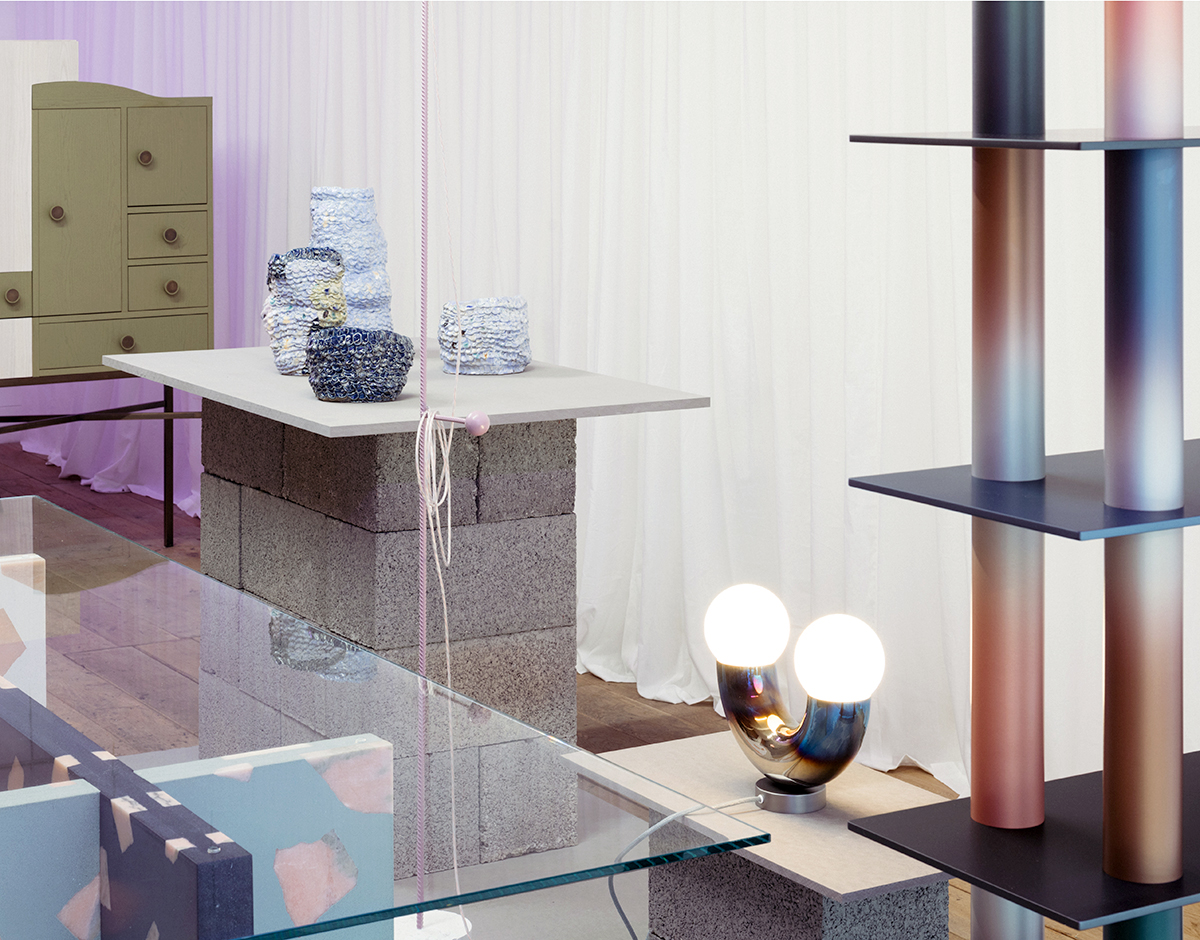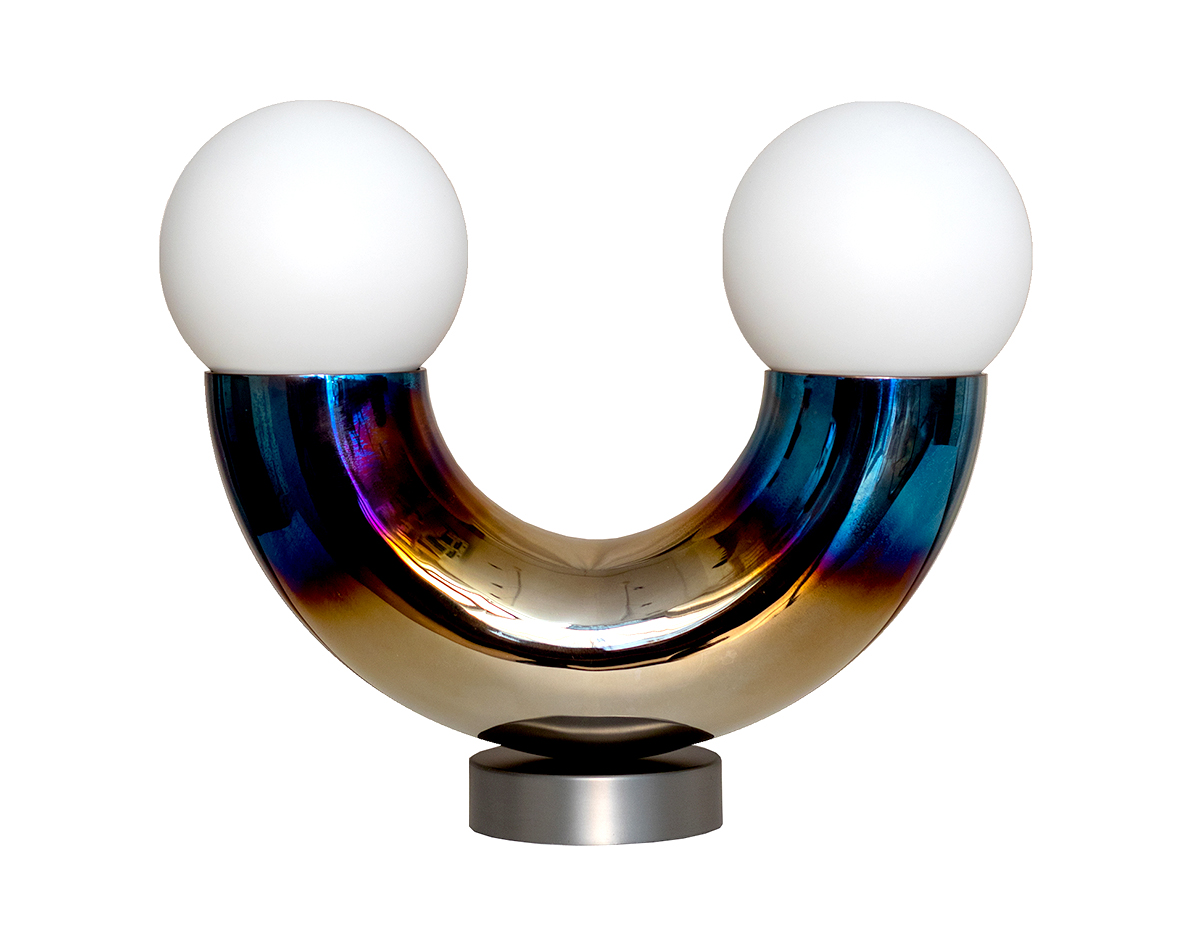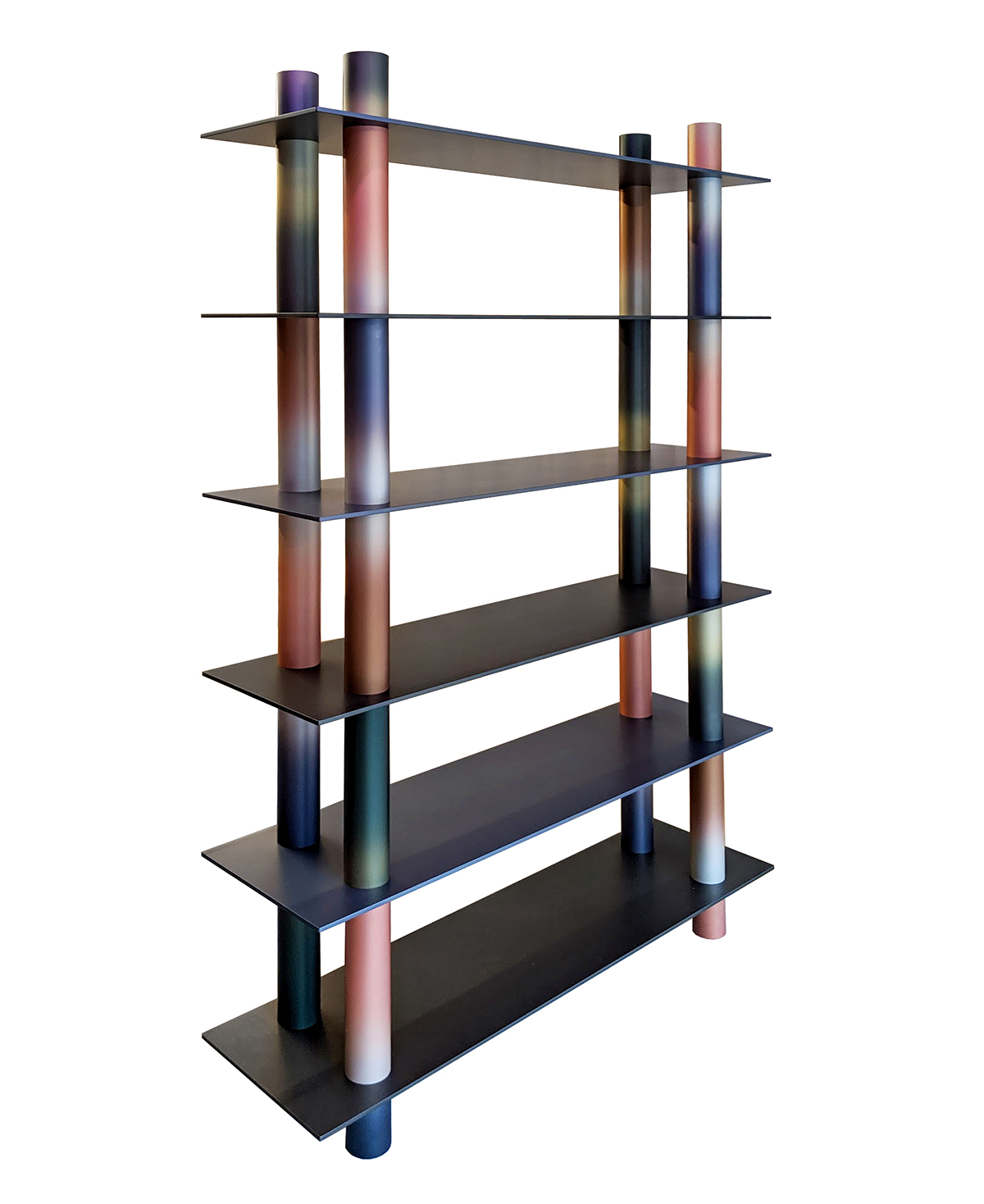 Arcade Collection
The Relay Design Agency — which promotes the work of other furniture and lighting brands — for the first time released its own collection of objects, commissioned from some of our favorite designers: Attua Aparicio, Robin Grasby, HAHA Studio (lamp above), Jochen Holz, Richard Healy, and Silo Studio (bookshelf above).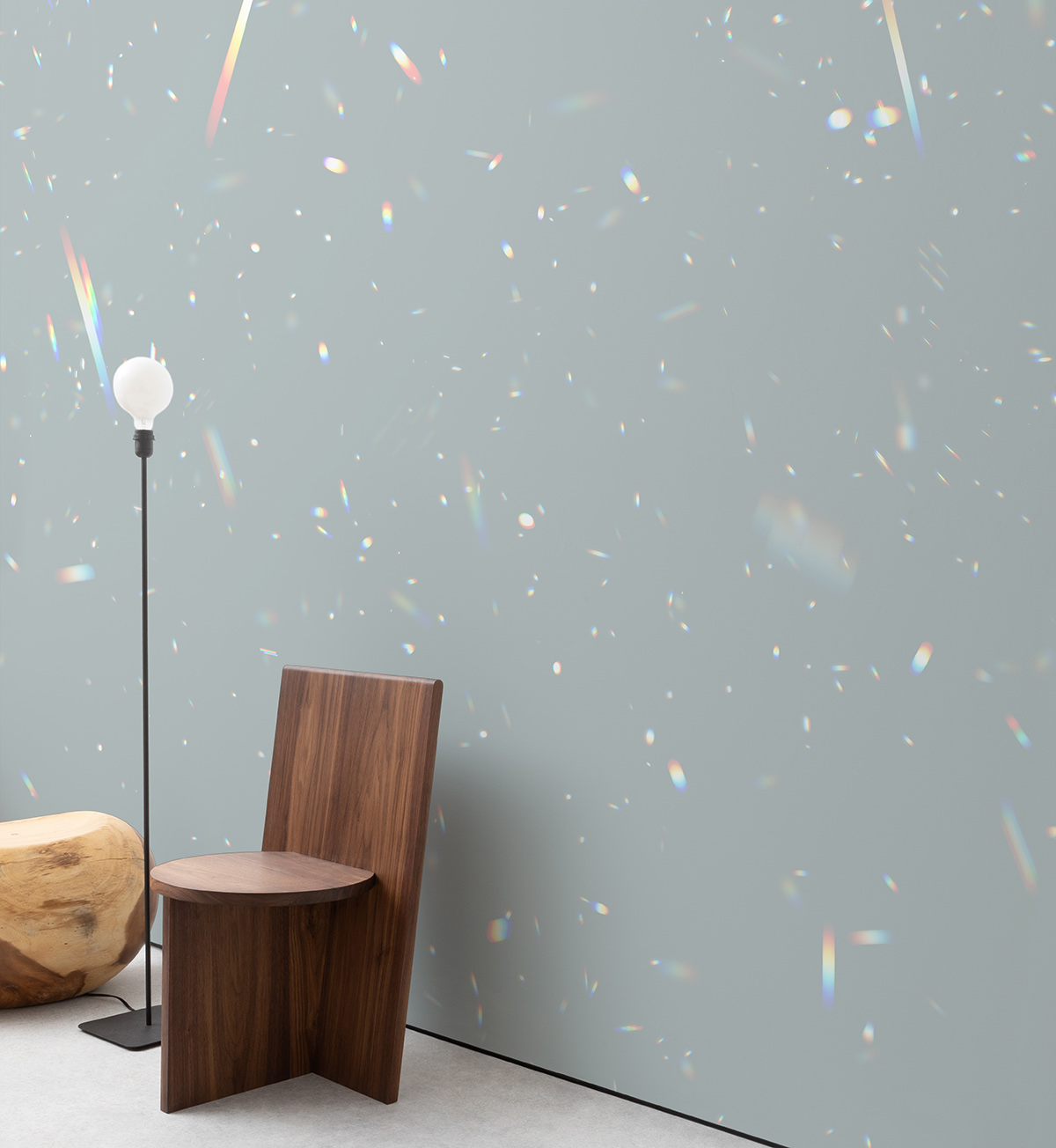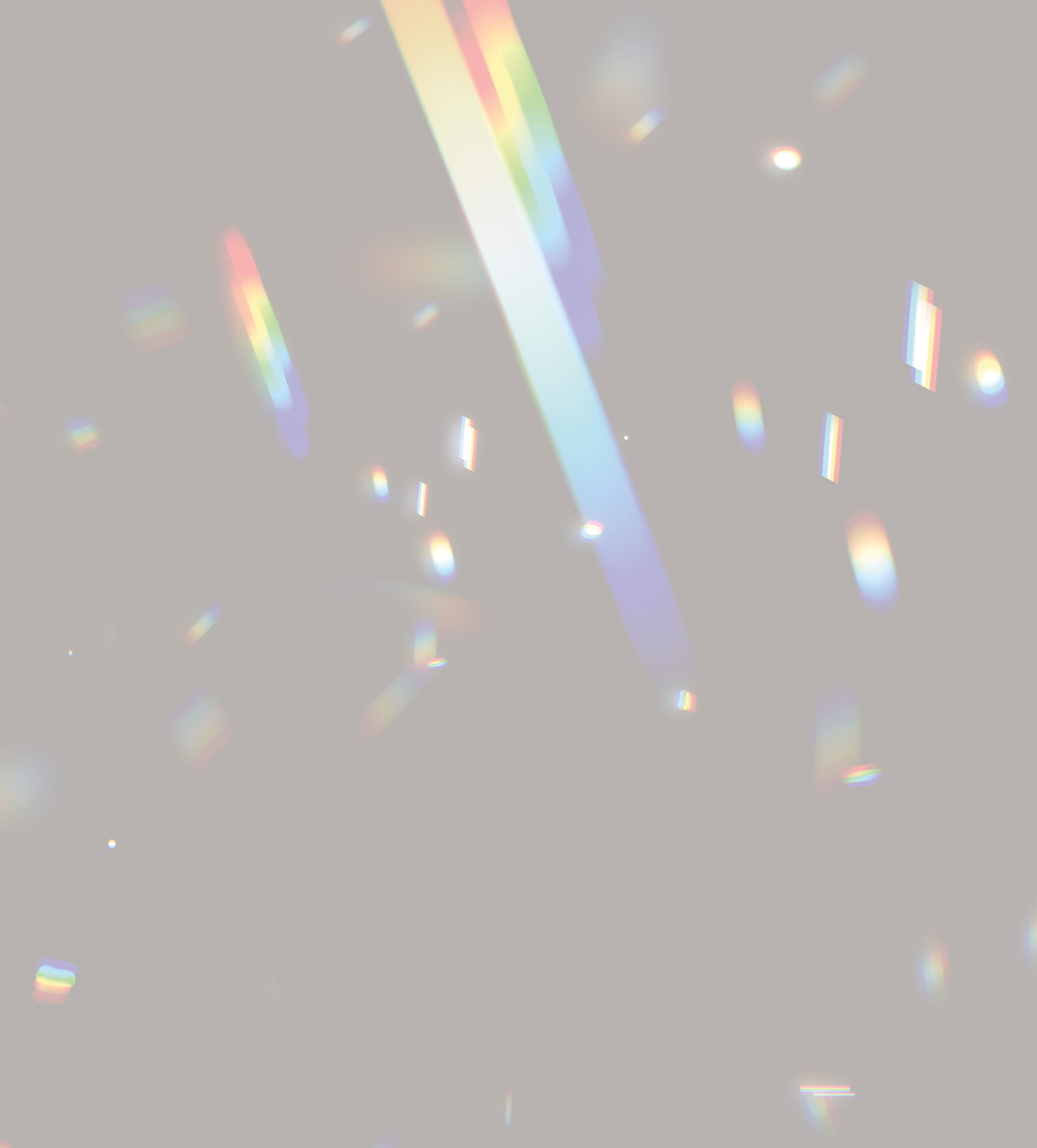 Calico Wallpaper
At SCP, Calico Wallpaper launched Prism, made by collaging various photographs of prisms bouncing rainbows of light onto the wall.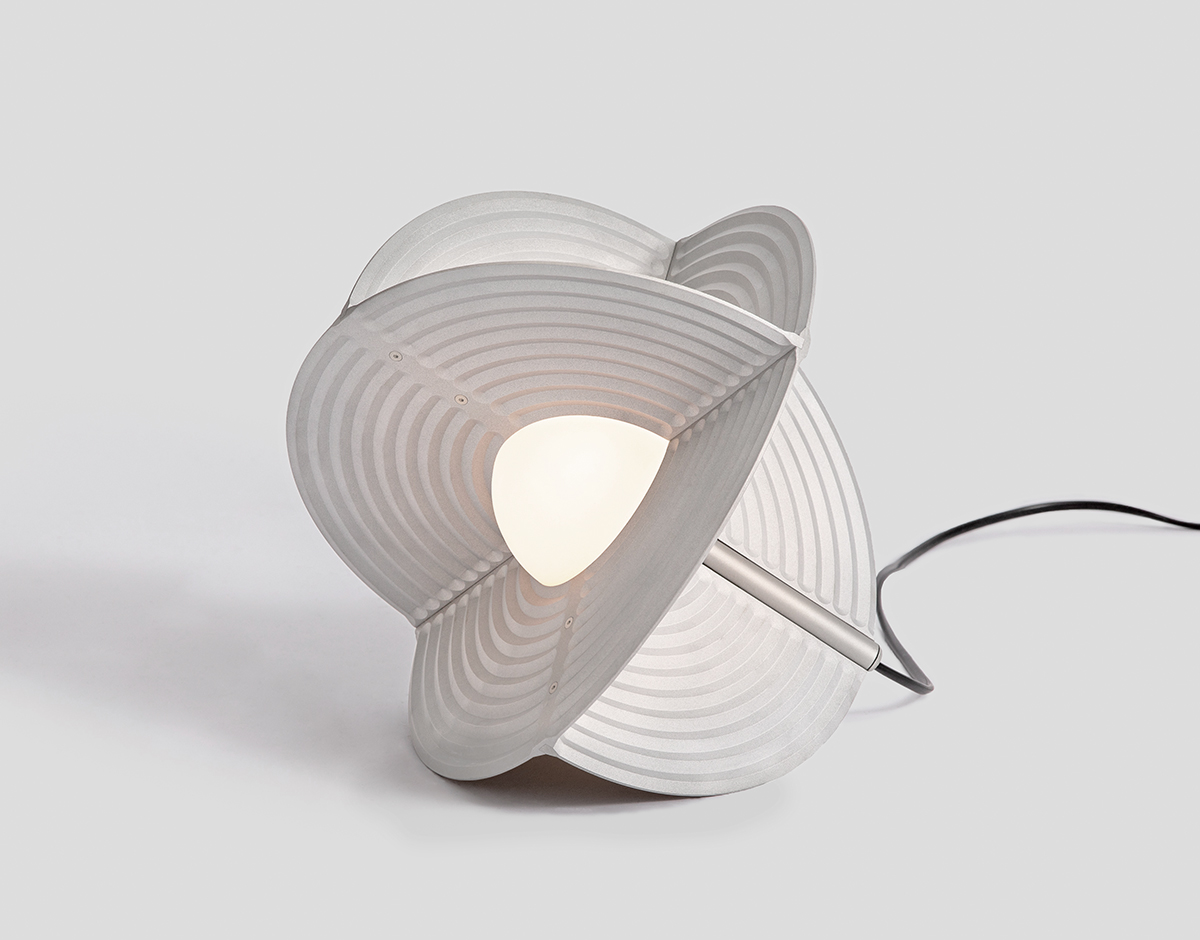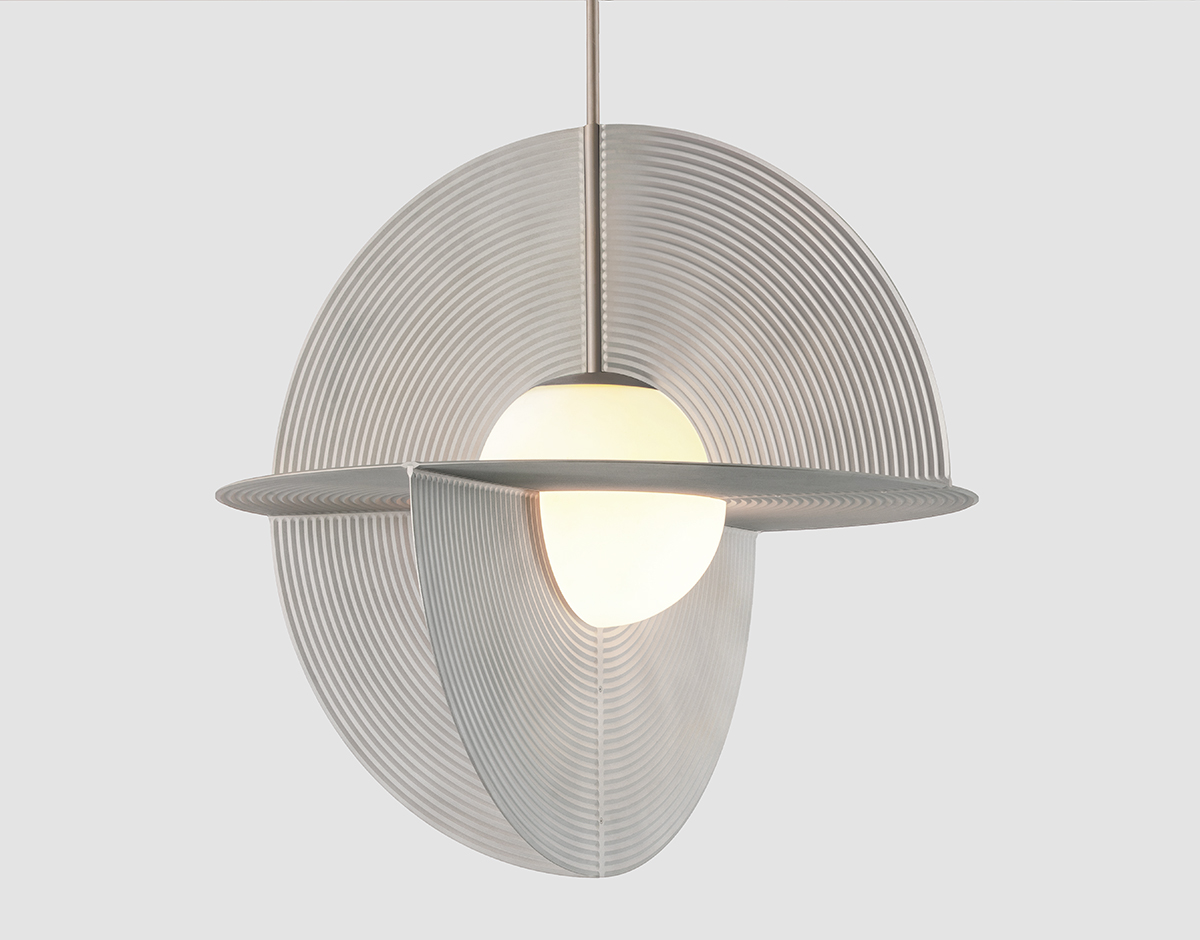 Wangan
The Istanbul interiors studio Wangan launched its first collection of furniture; we liked this Three Quarter Lamp made from stamped metal.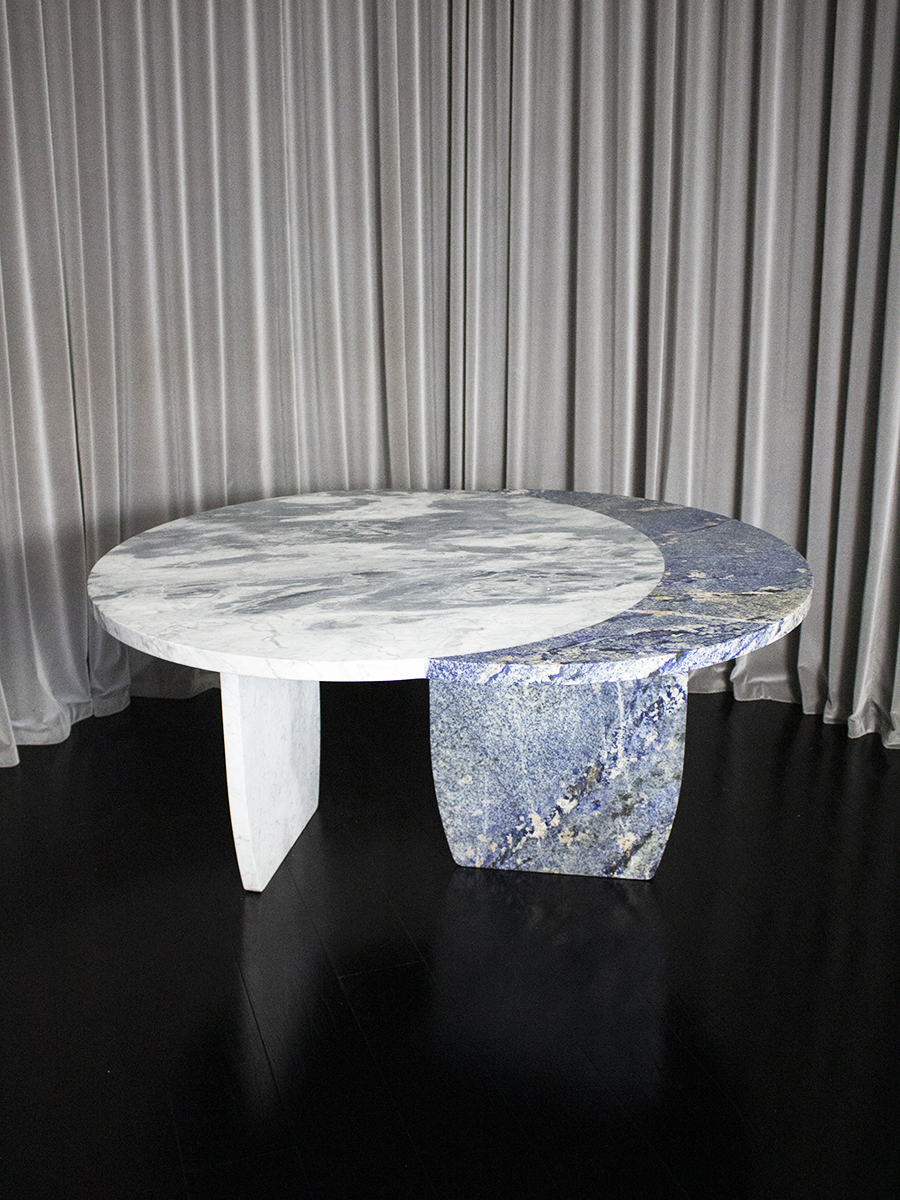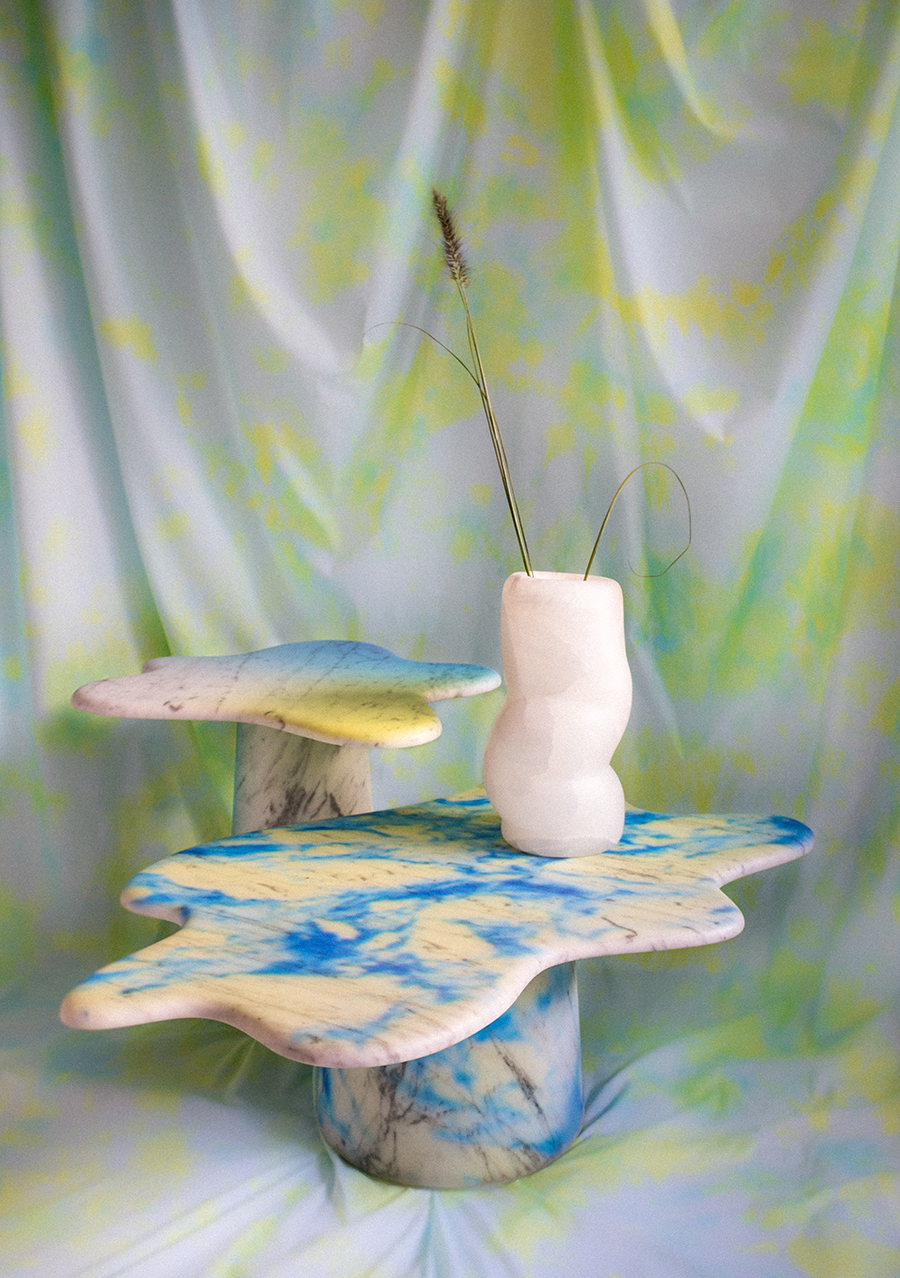 MONOLOGUE LONDON
To celebrate its 5th anniversary, the London shop debuted its first-ever in-house design, the Solar Table, as well as an exclusive yellow and blue edition of Federica Elmo's Ondamarmo table for Bloc Studios.