09.14.19
Week of September 9, 2019
A weekly Saturday recap to share with you our favorite links, discoveries, exhibitions, and more from the past seven days. This week: the latest exhibition of enigmatic work by Jonathan Muecke, several new specimens of curvy and blobby furniture, and a show of paintings by Brian Rideout whose source material is 1970s interior photography (above).
Exhibitions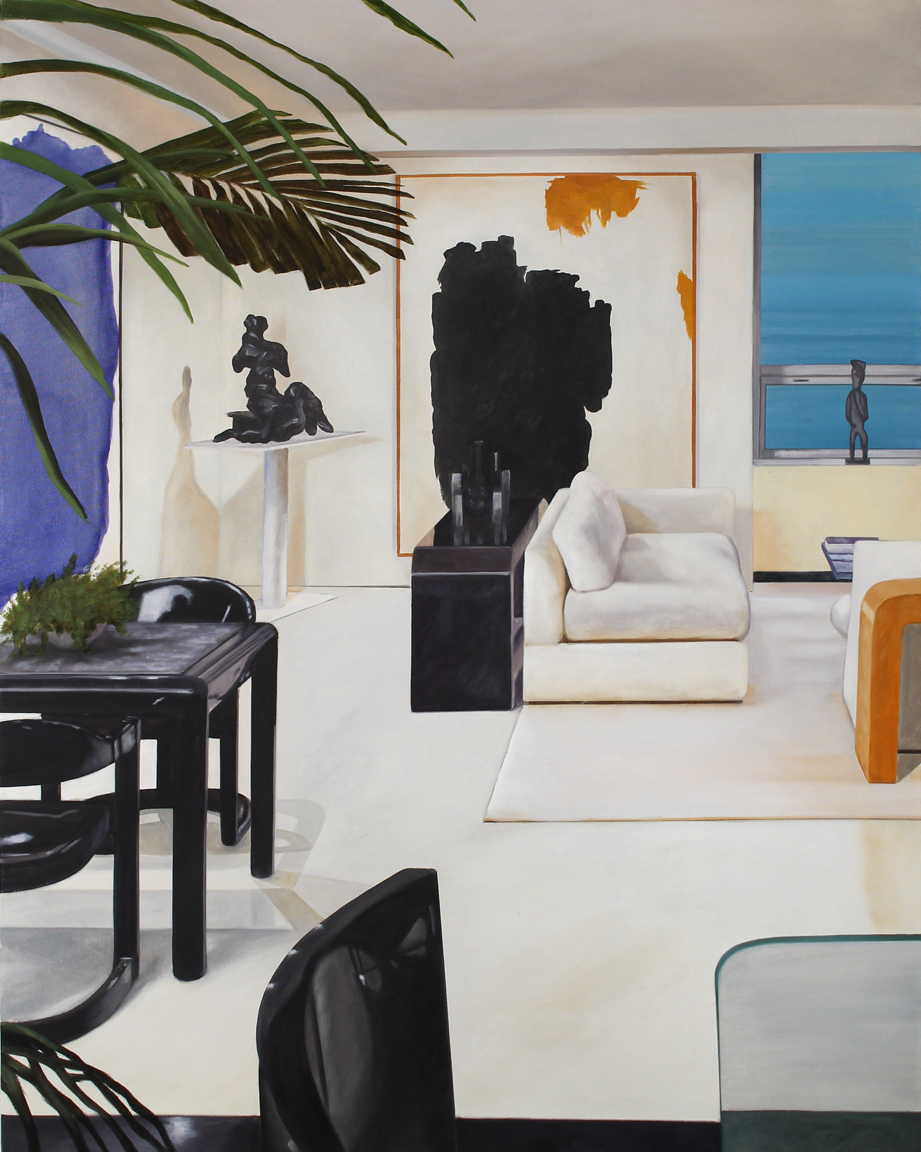 Since we first wrote about artist Brian Rideout two and a half years ago, his work has continued to cover similar ground — his American Collection Paintings spotlight the incredible artworks featured on the walls of homes depicted in 1970s interior books and magazine shoots. But his upcoming show at Tile Blush in Miami features some of our favorite source material yet, like the dream living room above whose window onto some body of water is almost an artwork in itself.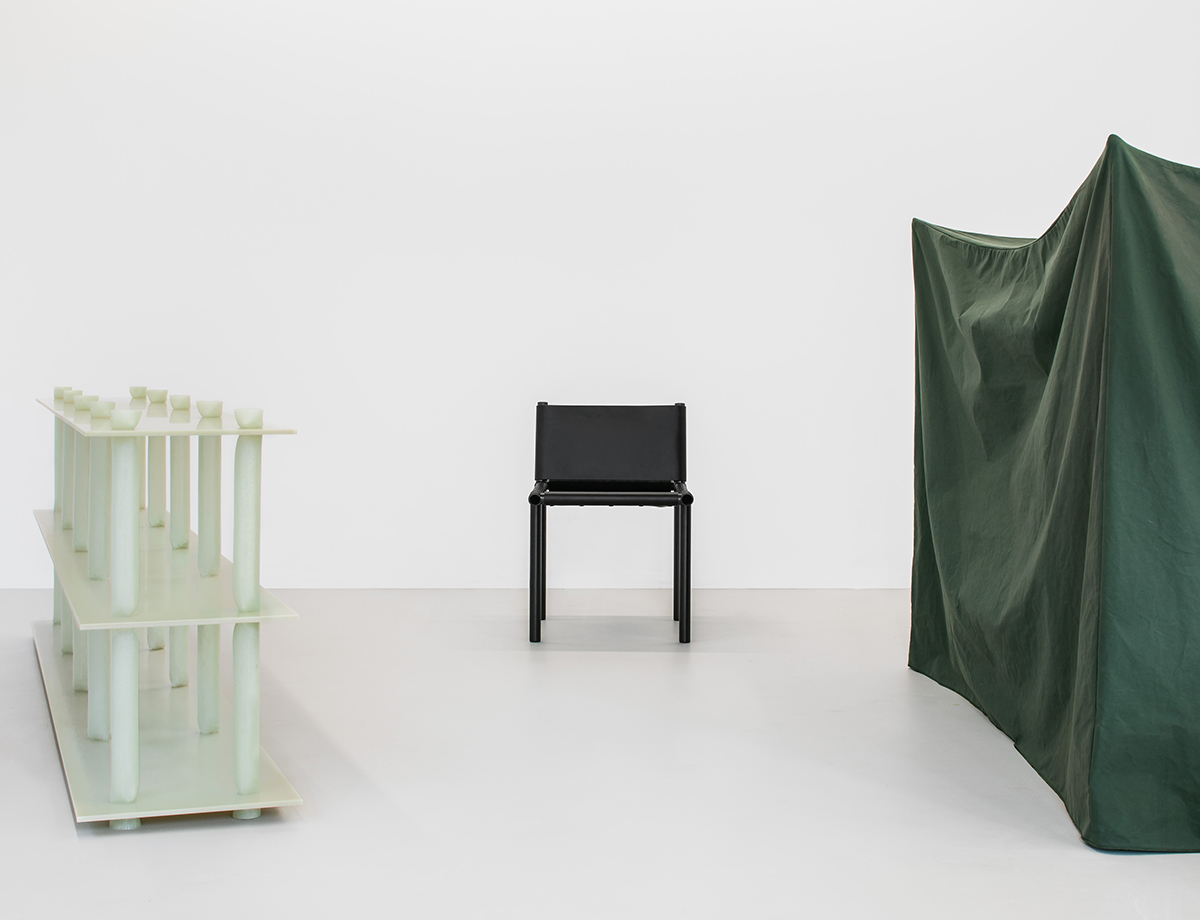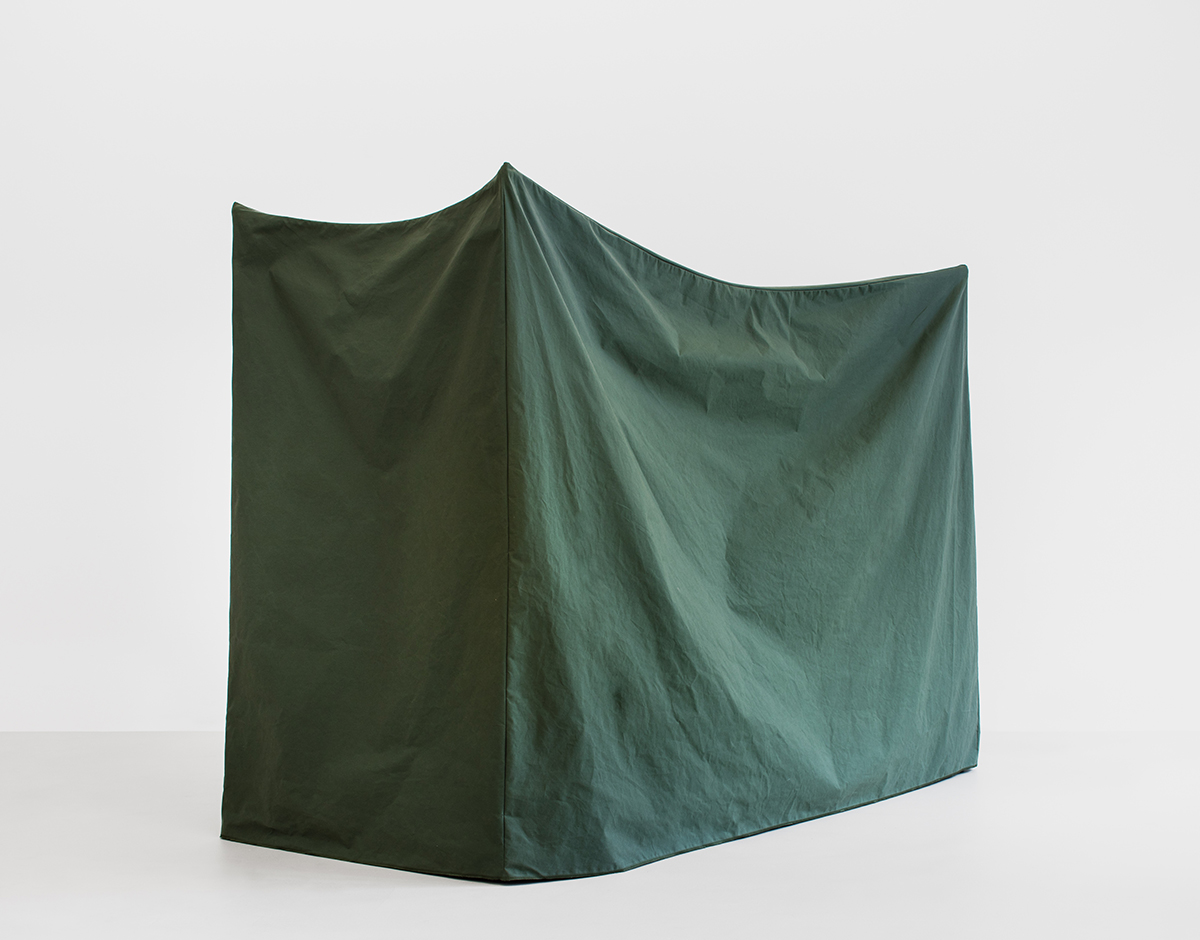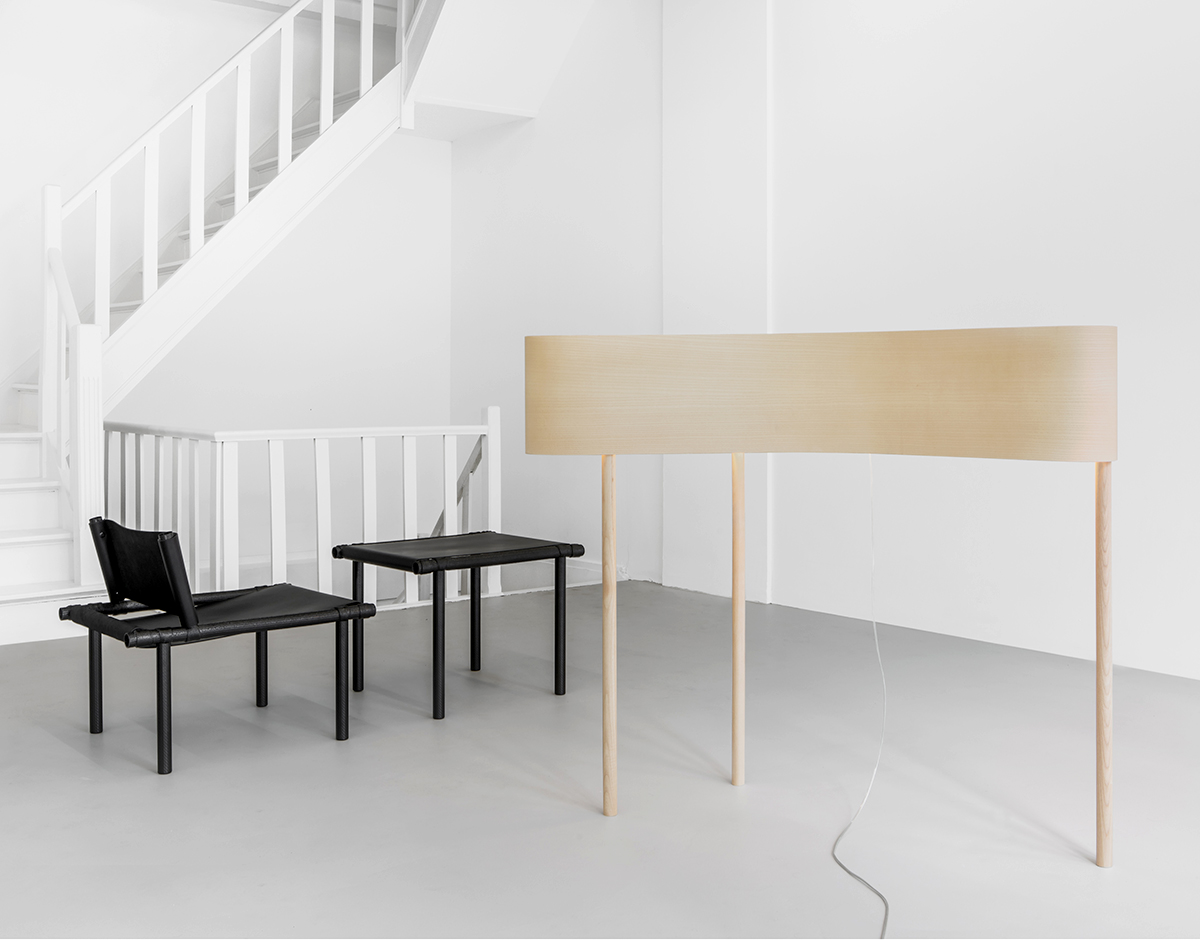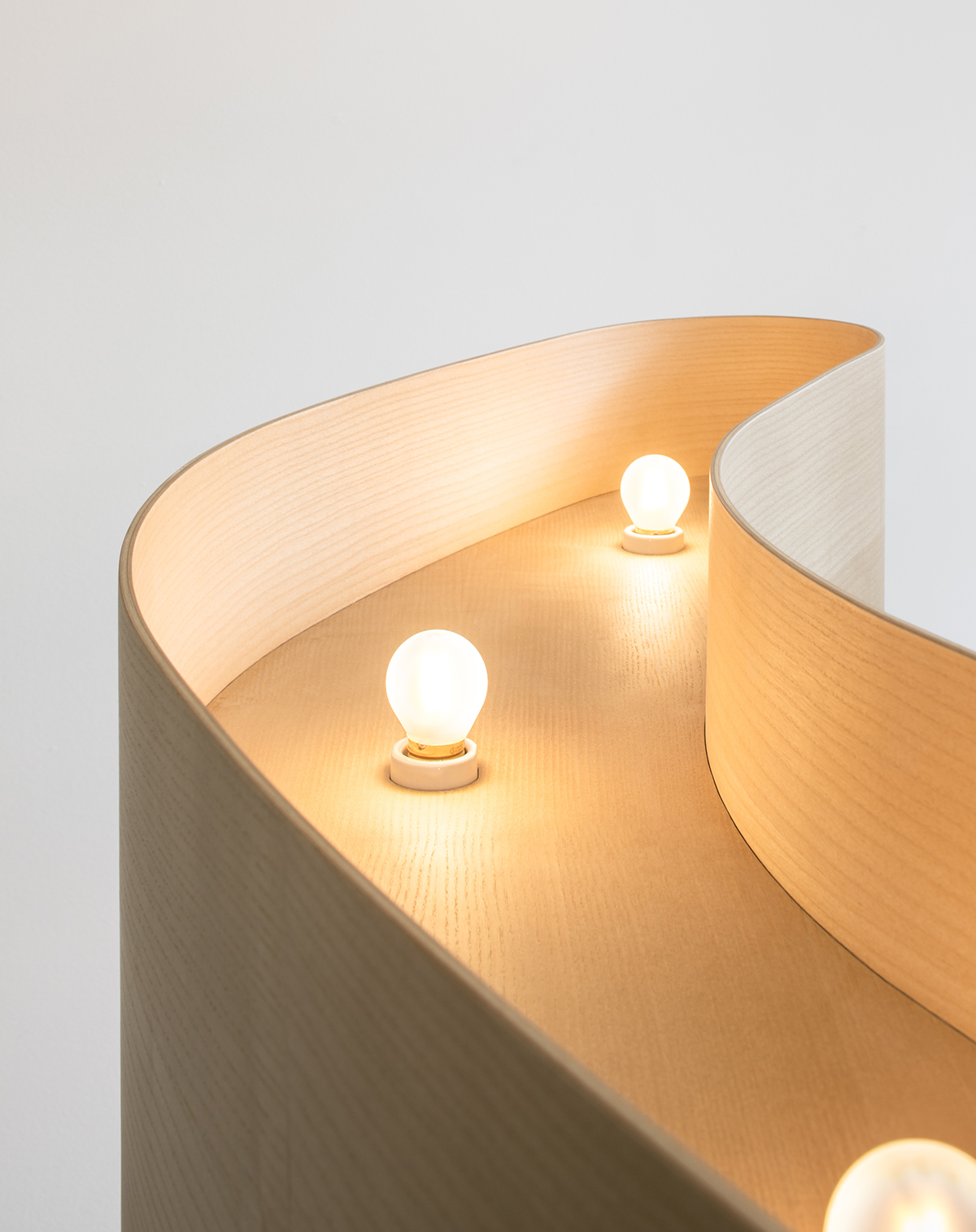 Jonathan Muecke is another designer we've been cheerleading since the very beginning of his career, and his new show at Maniera in Brussels might also be his best yet. A fiberglass bookshelf, a cloth covered cabinet, and a black carbon-tube chair are joined by a curved plywood floor lamp that's really making us feel things, so many things.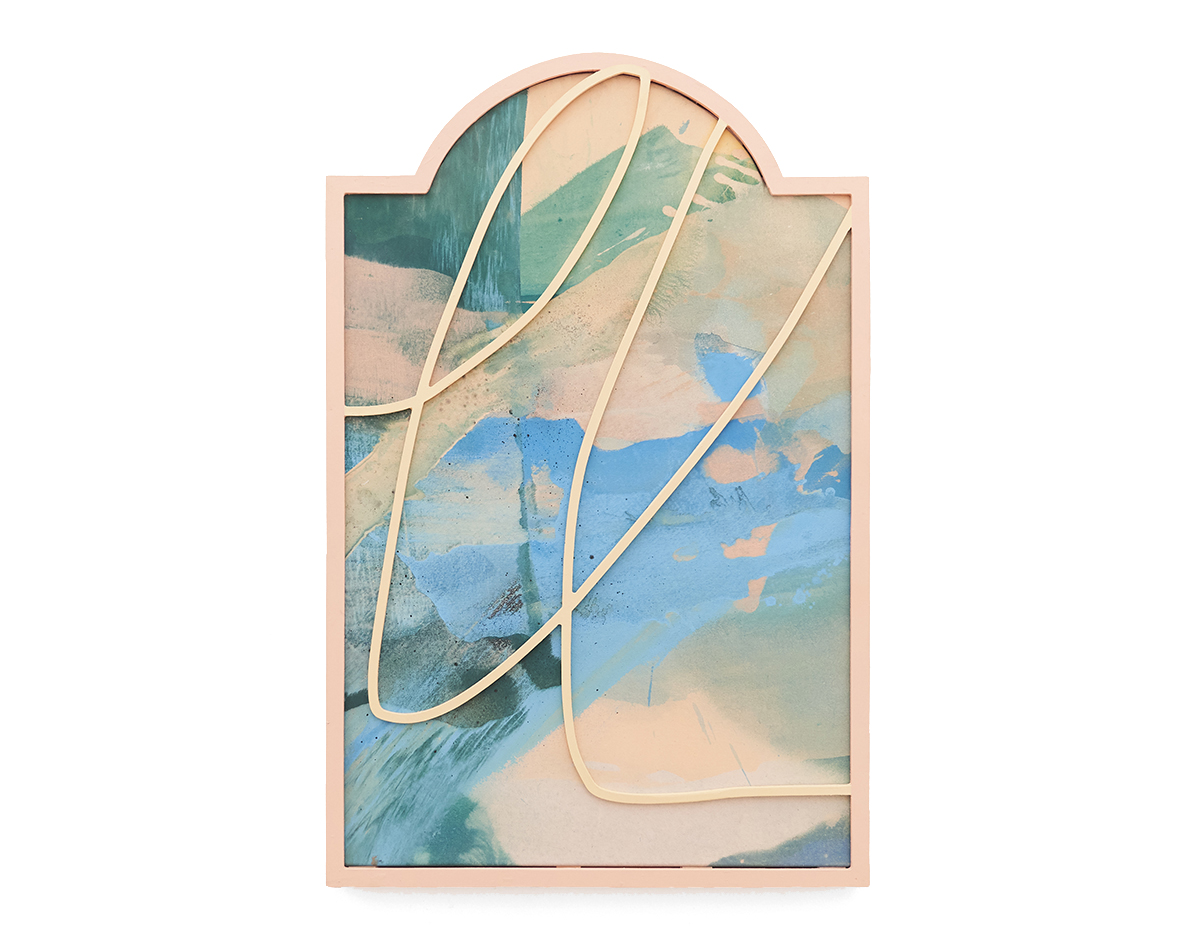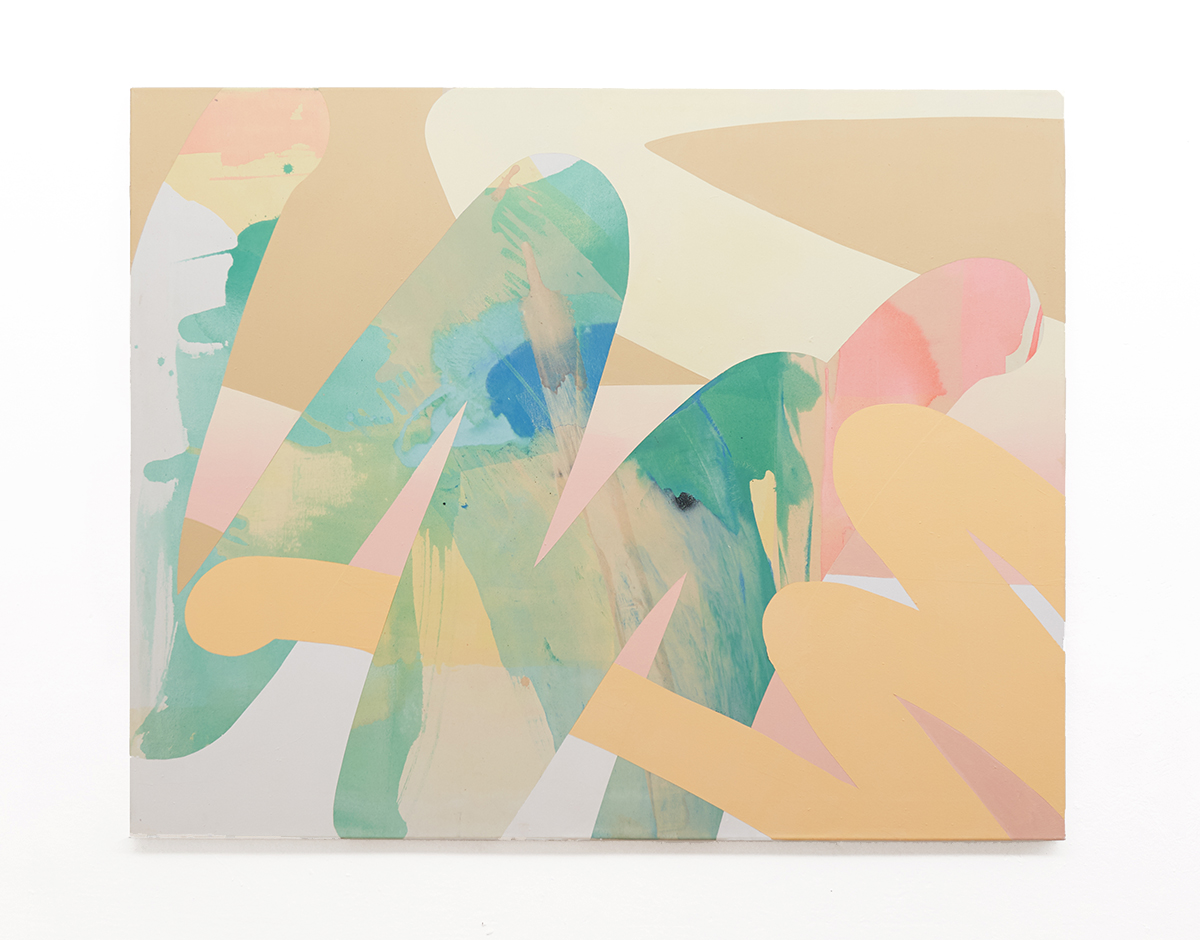 Also giving us life this weekend is our discovery of the work of Kathryn MacNaughton, a Toronto painter whose abstract paintings — currently on view in a group show at Magma gallery — don't always look like pastel '80s confections, but certainly are appealing when they do.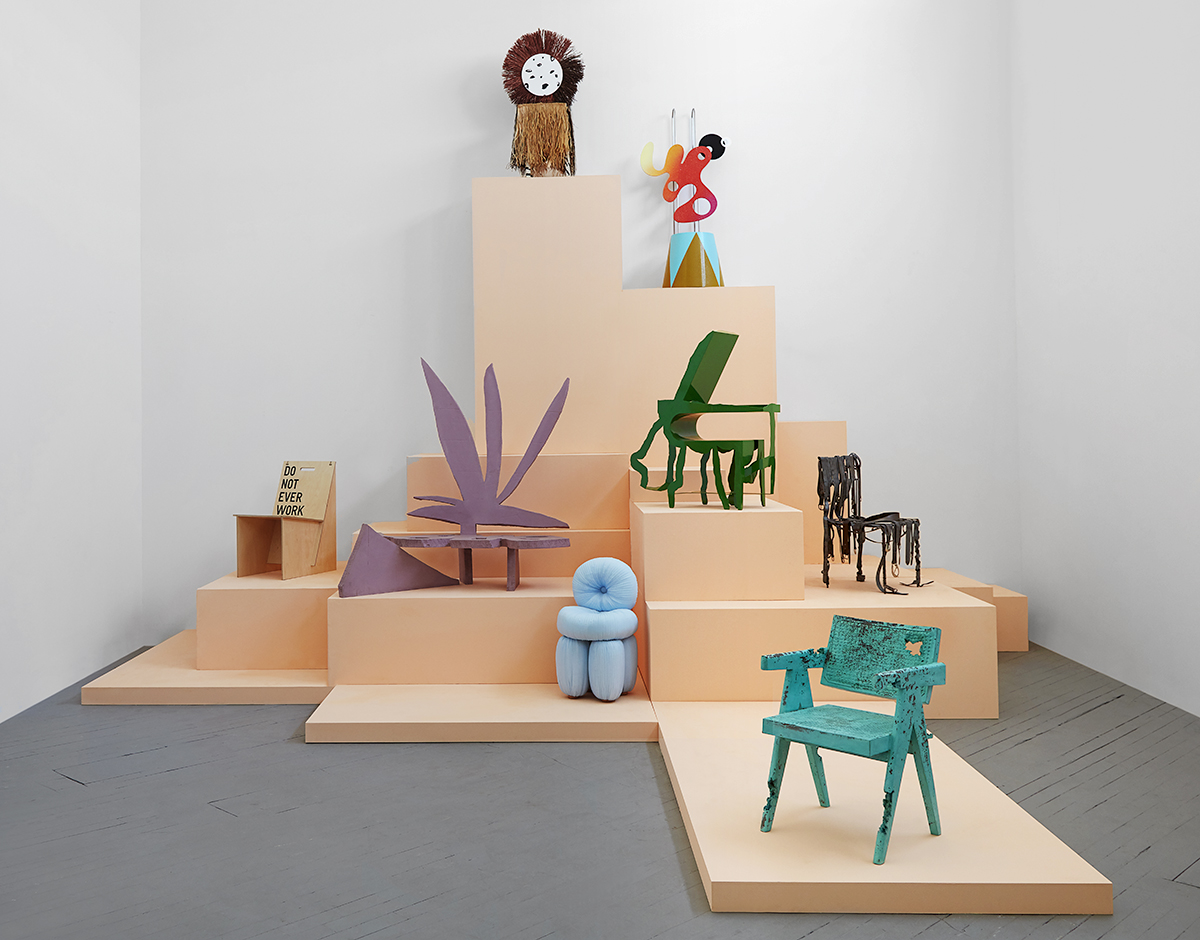 Looks like 2019 was officially the year of the group chair show, starting with The Future Perfect's during New York design week and ending (we assume?) with the group show Chairs Beyond Right and Wrong, curated by Raquel Cayre, featuring nearly 50 designers and artists, and on view now at R & Company in New York.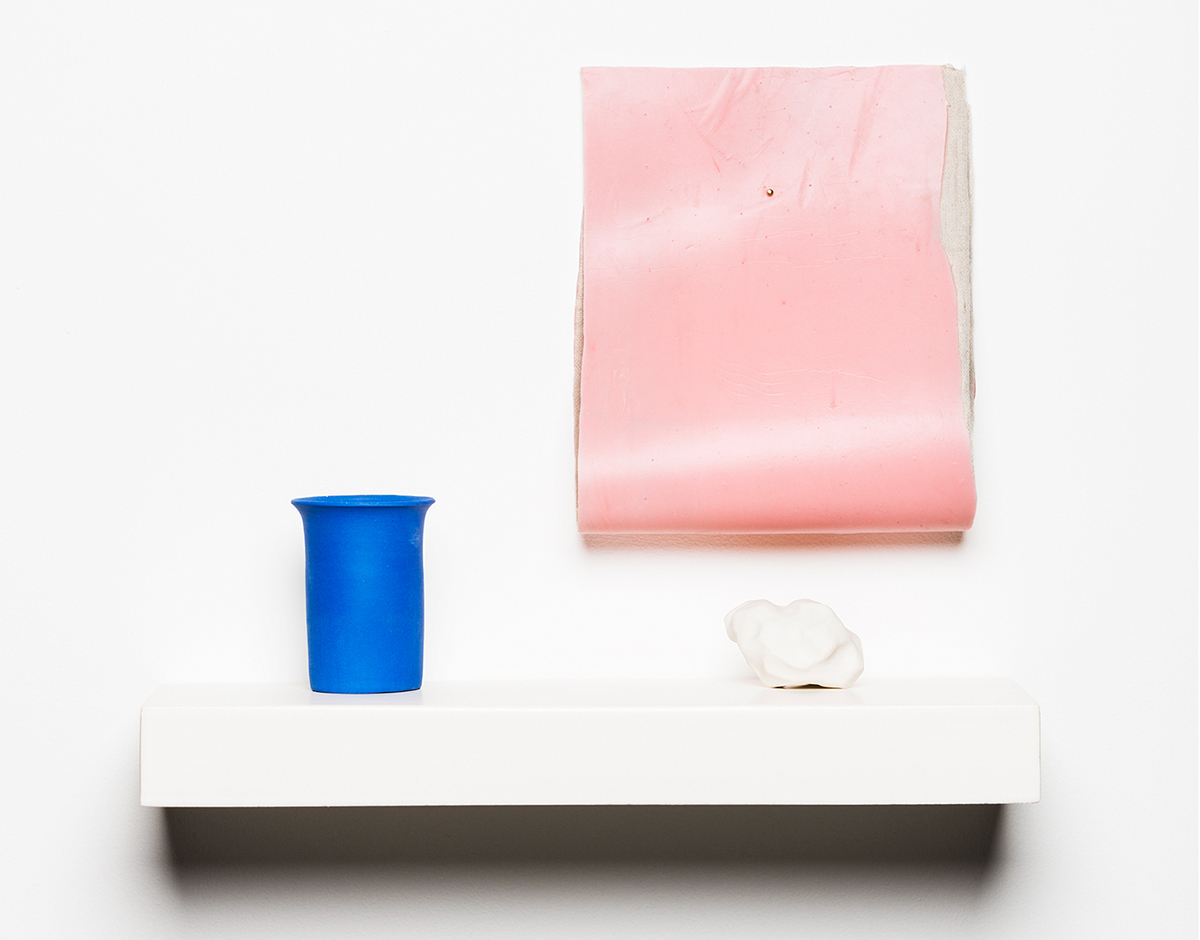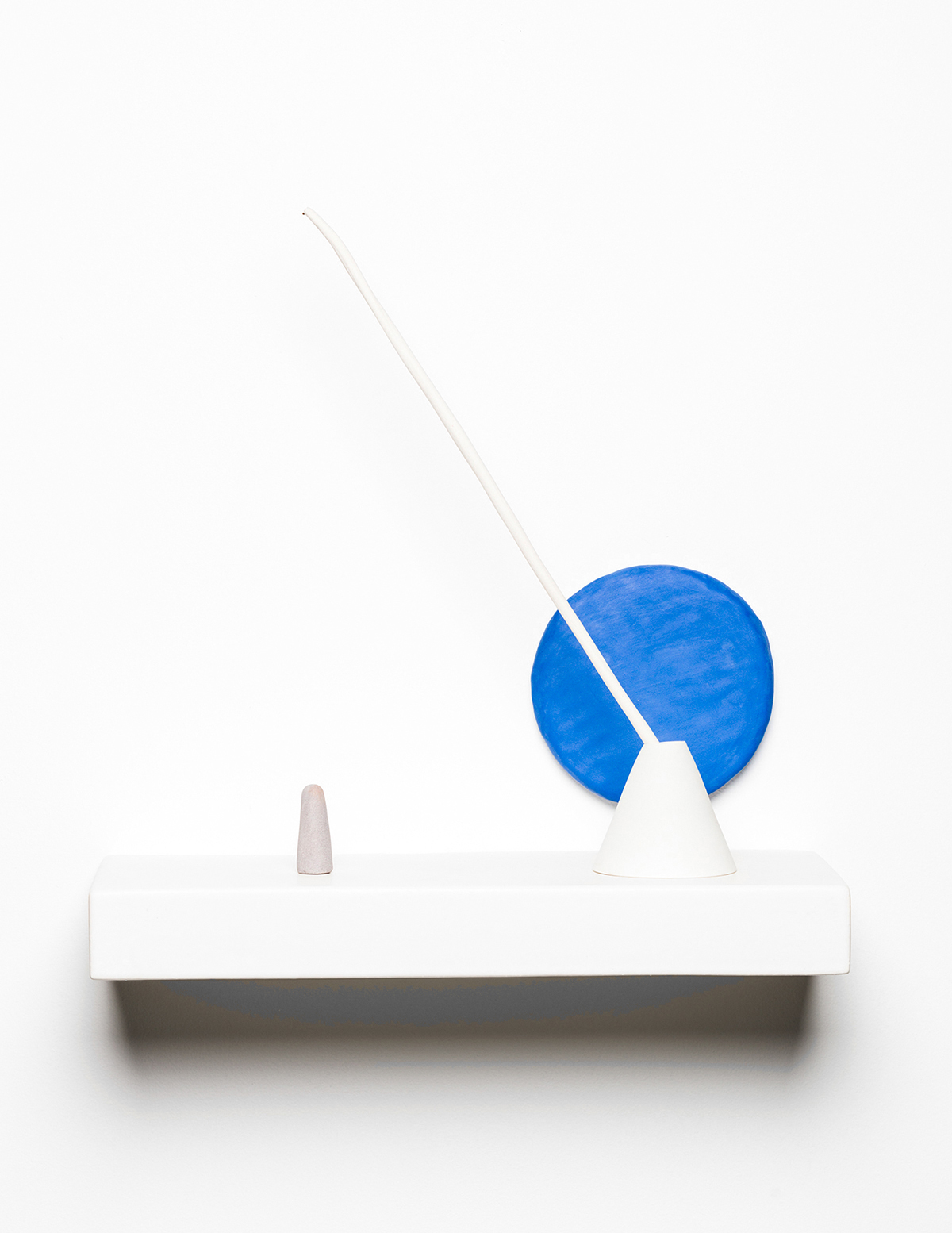 We keep getting emails from galleries about their presentations at Expo Chicago and its new sister fair, NADA's Chicago Invitational, and the work coming through is pretty great for a city we don't usually associate with contemporary art. The pieces above are lovely sculptures by Marie Herwald Hermann for Detroit-based Reyes Finn, to be presented at the NADA show starting Wednesday.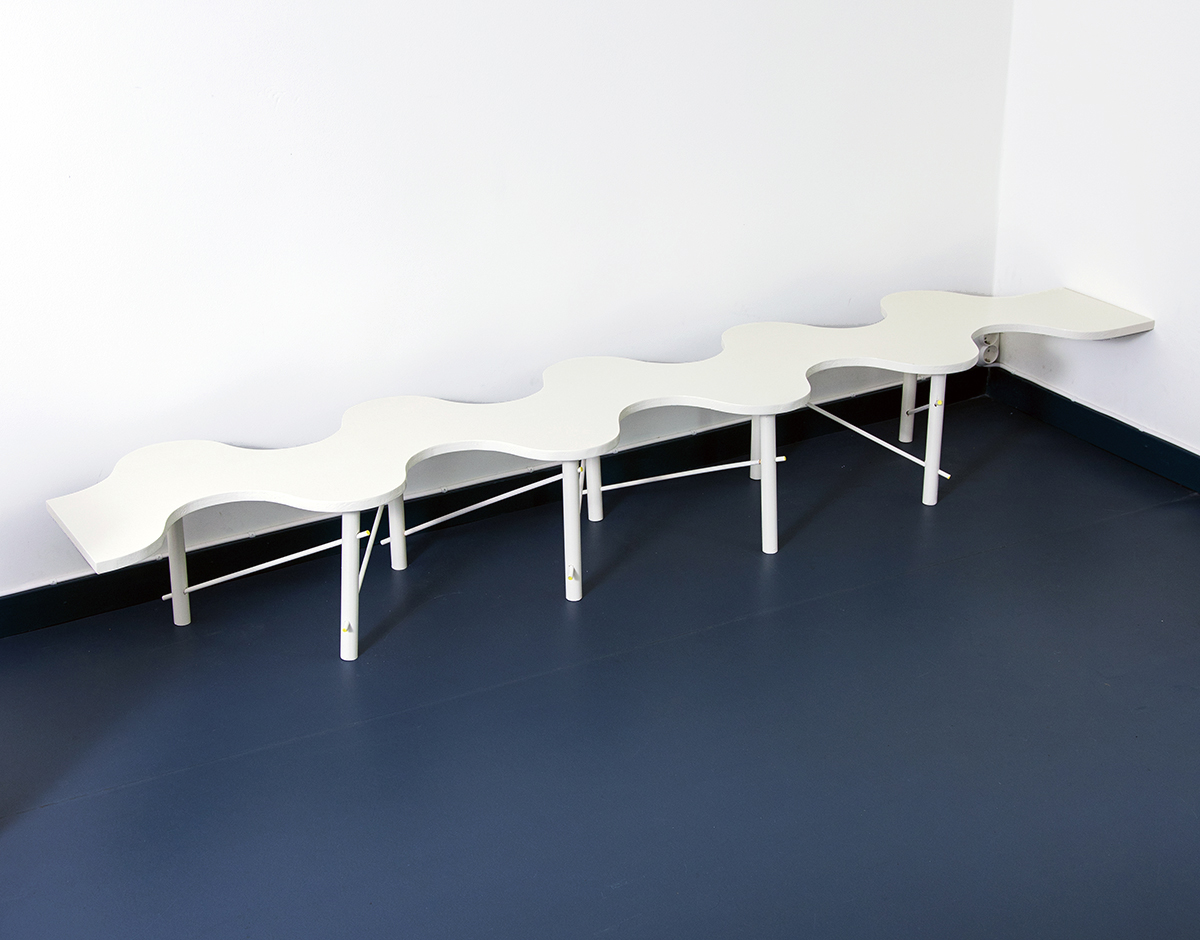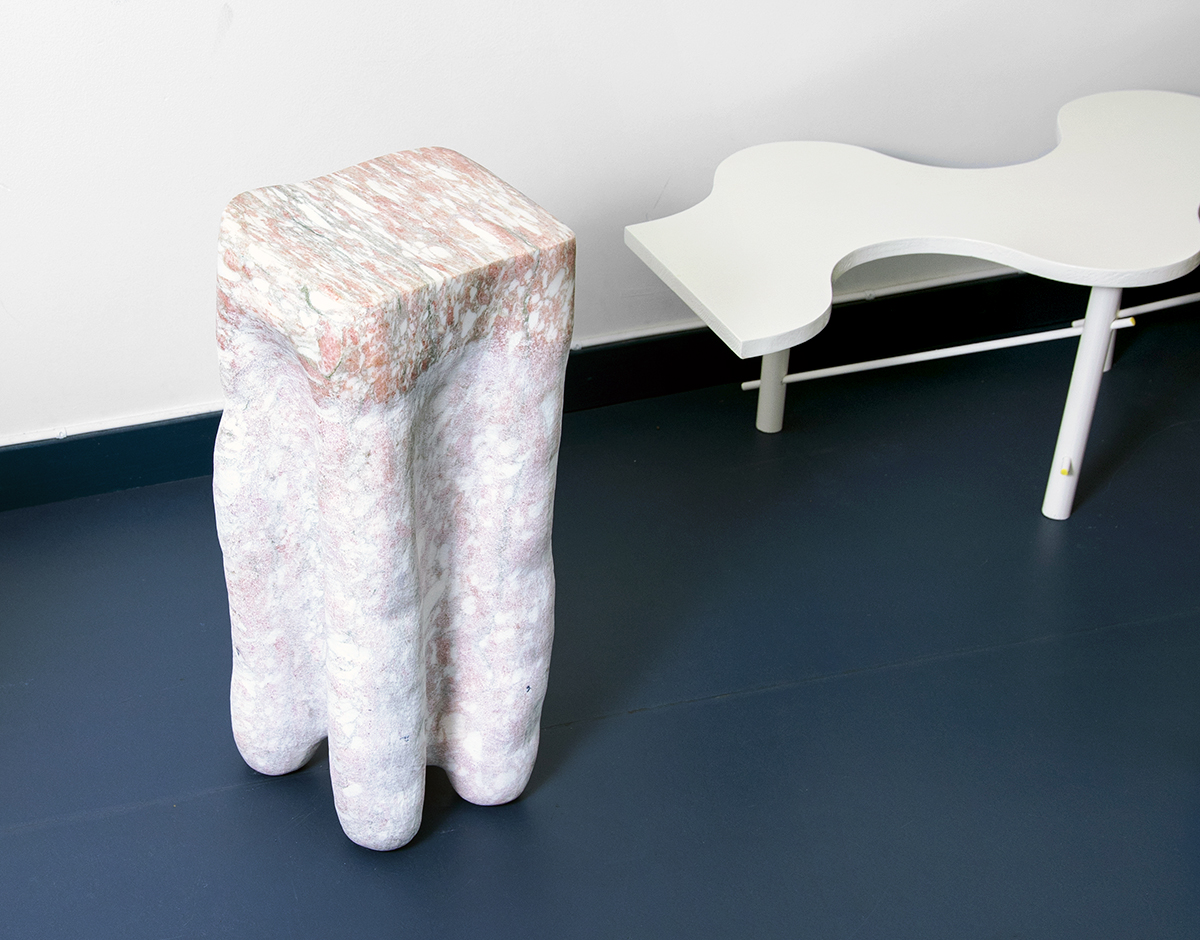 For their Første Bordsetting ("first table setting") exhibition in Oslo, Henrik Ødegaard and Tron Meyer invited 10 designers and artists to join them for dinner, the catch being that they had to bring their own chair along with them. The seats are on view through the weekend in Norway, but you can also see them all here, including the wavy bench by Jonas Gunerius Larsen and marble stool by Ali Gallefoss pictured above.
Discoveries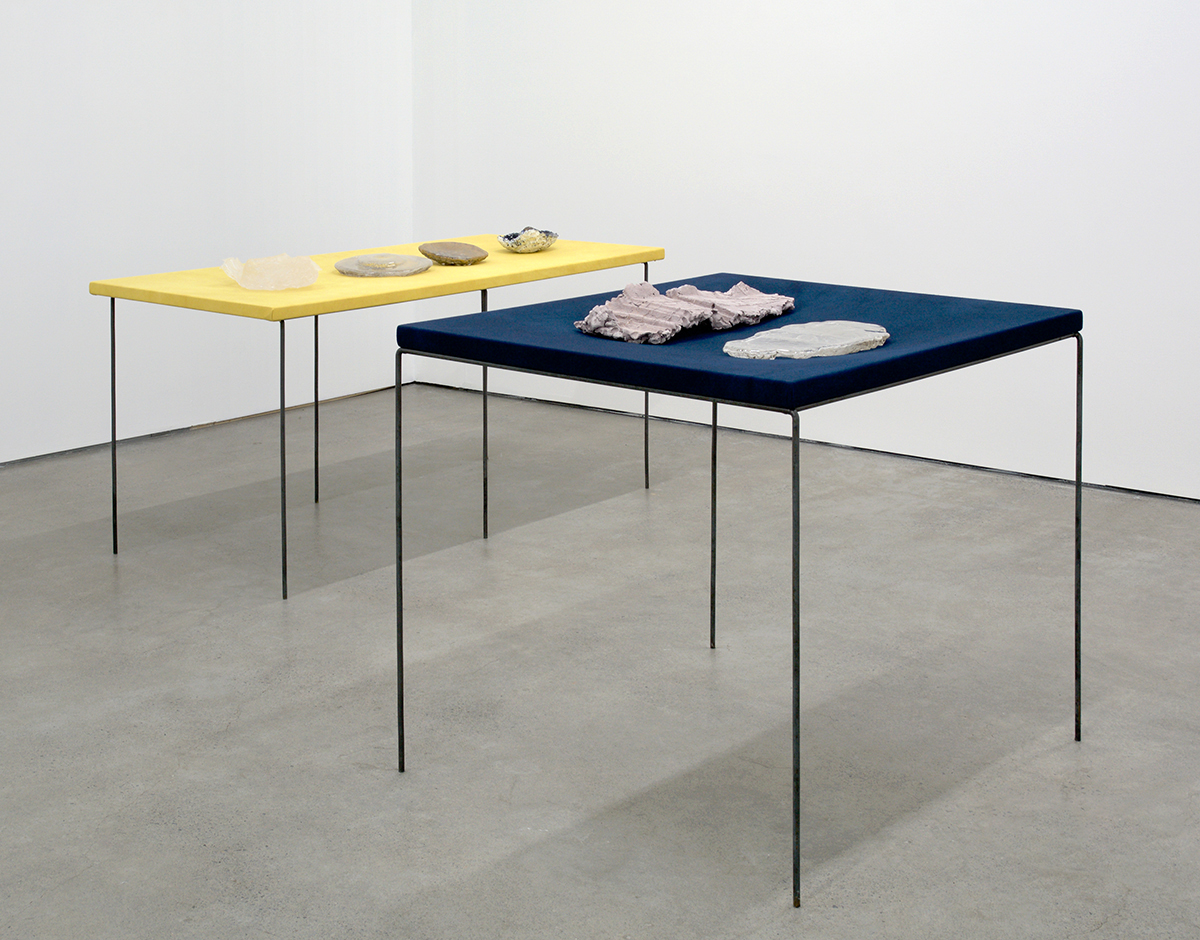 We've mentioned this a few times but, you need to sign up for Cargo's weekly mailing list. We keep making major talent discoveries on that thing, our biggest recent one being Montreal artist Alexia Laferté Coutu, who makes molds and cast-glass objects from architectural surfaces and exhibits them on incredibly beautiful custom tables and armatures.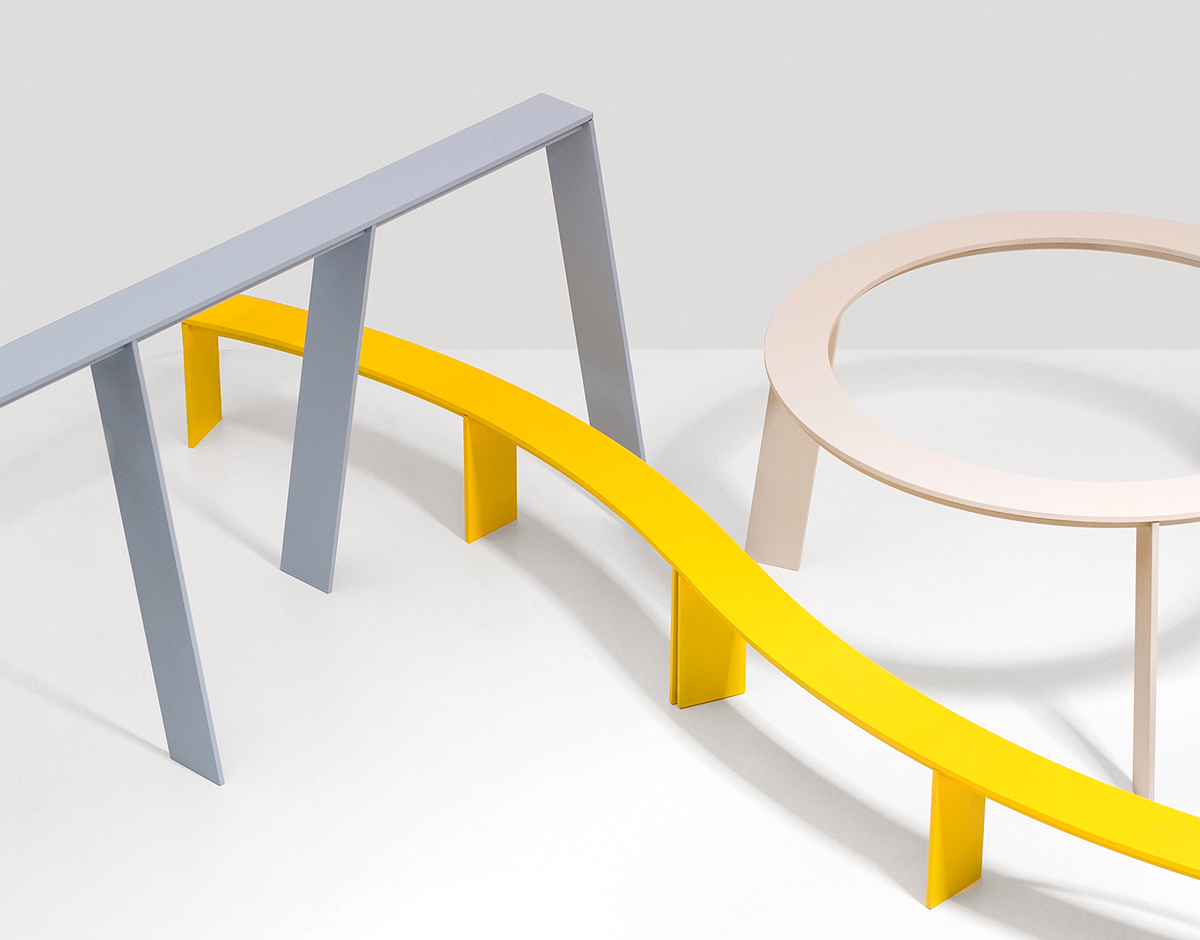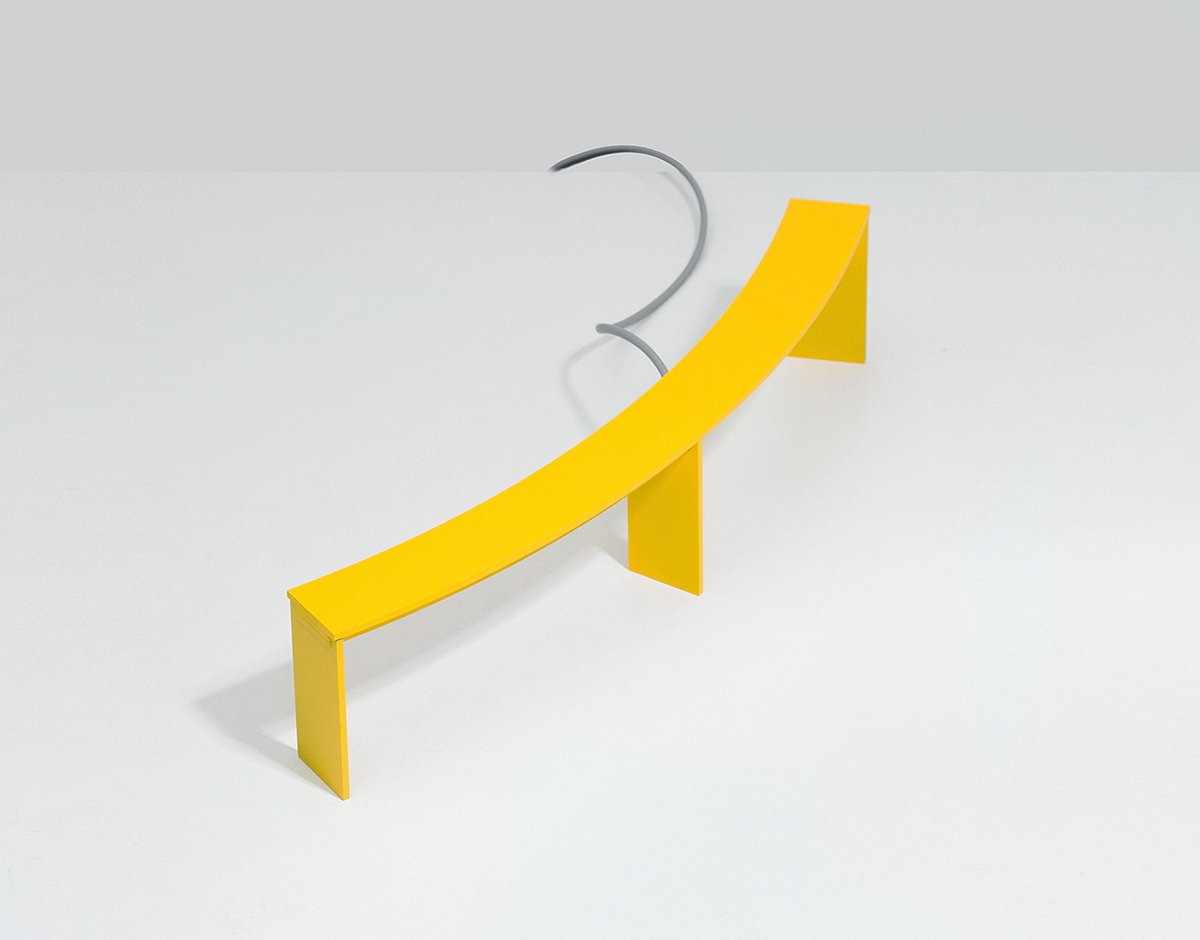 The latest from Berlin talent Hayo Gebauer are these charming steel lamps in various colors whose undersides conceal LEDs that cast light onto the table surface below. They look like little sculptures.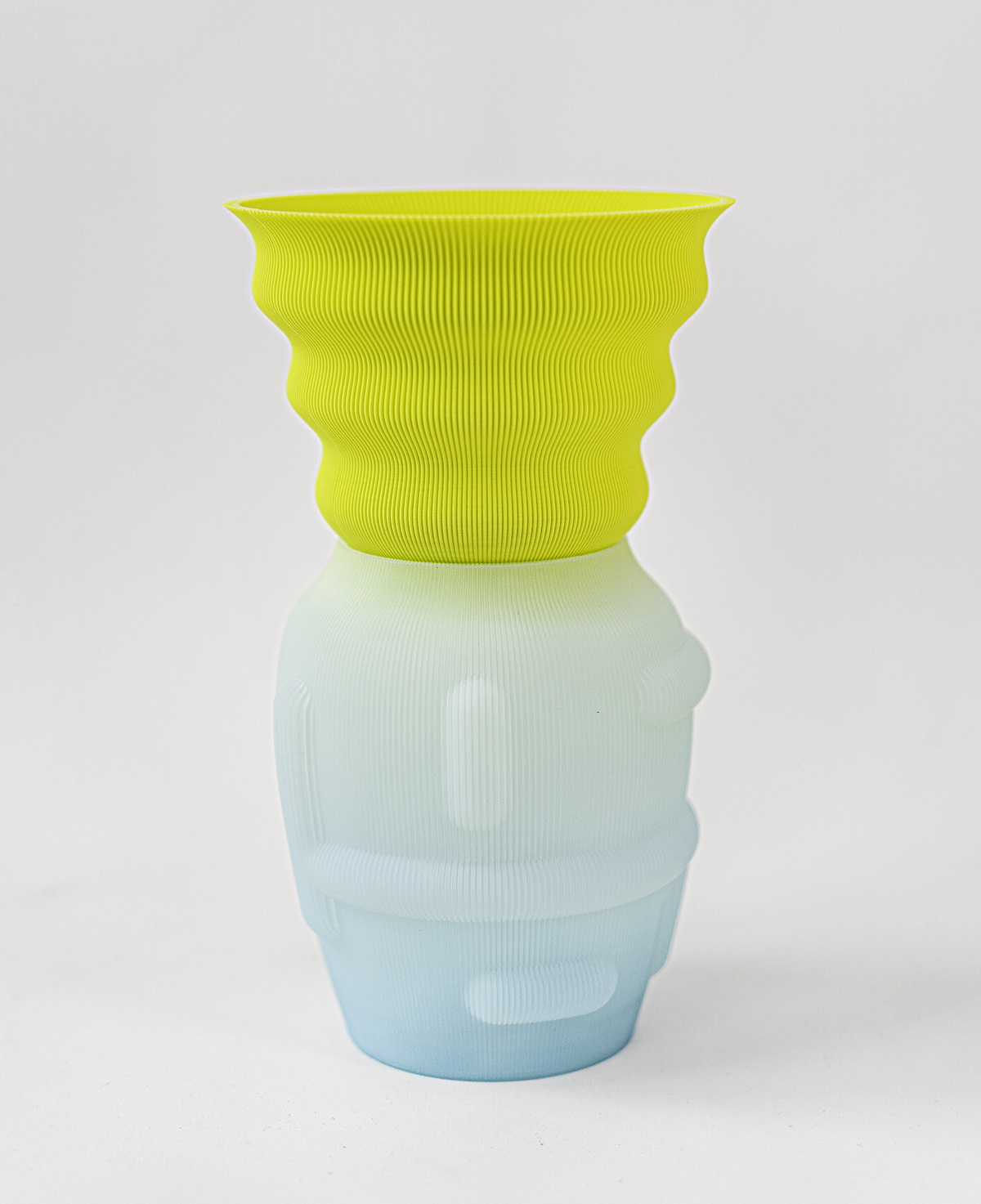 Warsaw studio UAU Project specializes in very colorful lamps and vases made from 3-D printed plant-based plastic. Their newest newest, above, features a yellow-to-blue ombre fade that curiously almost makes its base look reflective, like it's made out of glass. See their work here; buy it here.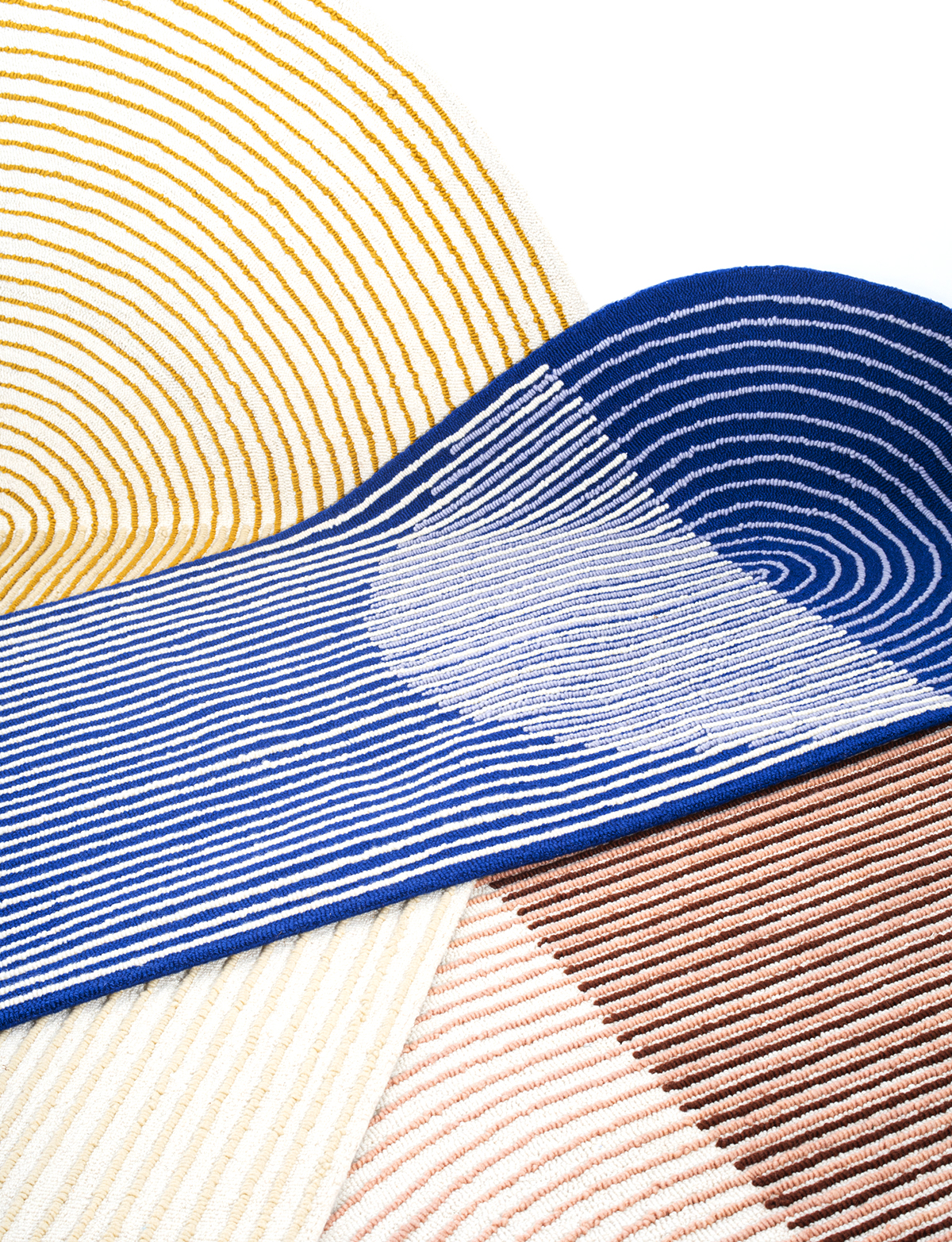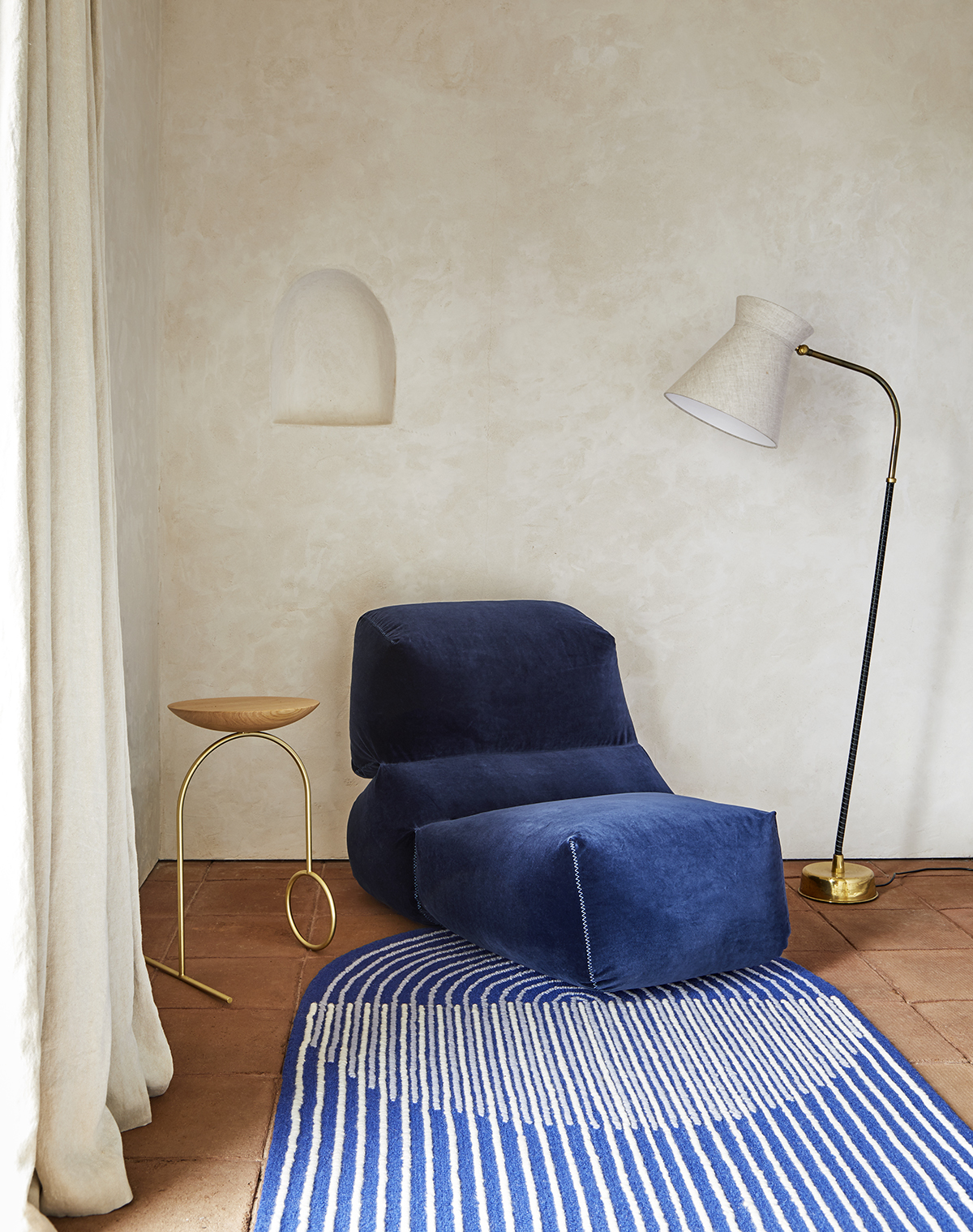 The Habitat Valencia fair is coming up this week, and Spanish studio MUT Design sent us a sneak peek of a new series of graphic rugs they've designed for GAN, called Ply.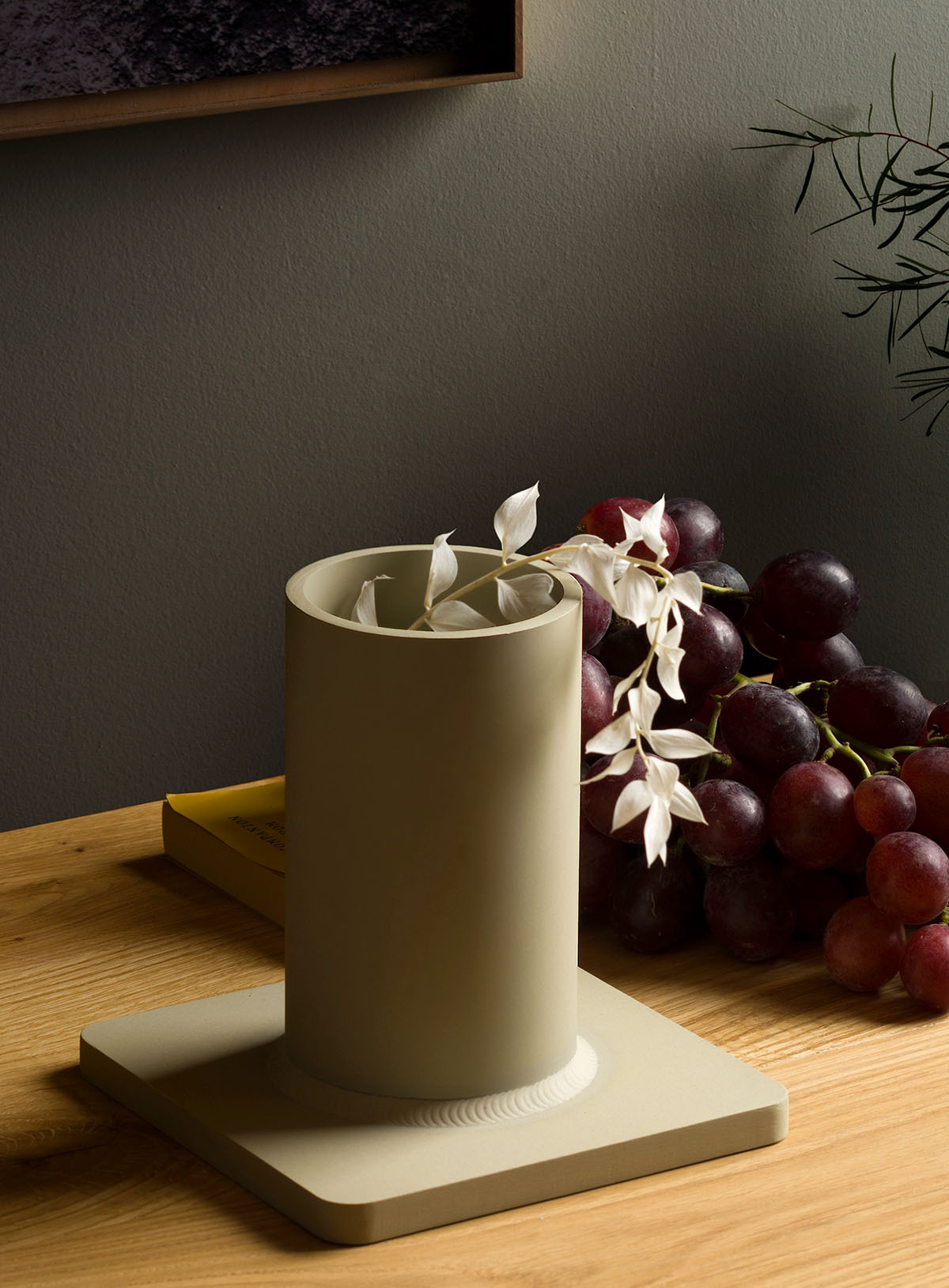 Calen Knauf and Conrad Brown — nee Knauf and Brown, the Vancouver design studio — have parted ways professionally, with Brown pursuing photography and Knauf keeping the design practice. His first new release since the split is the Bead Vase, named for the purposefully prominent weld bead at the seam between its top and its base. The colors it comes in are also industrial-style neutrals, seen here.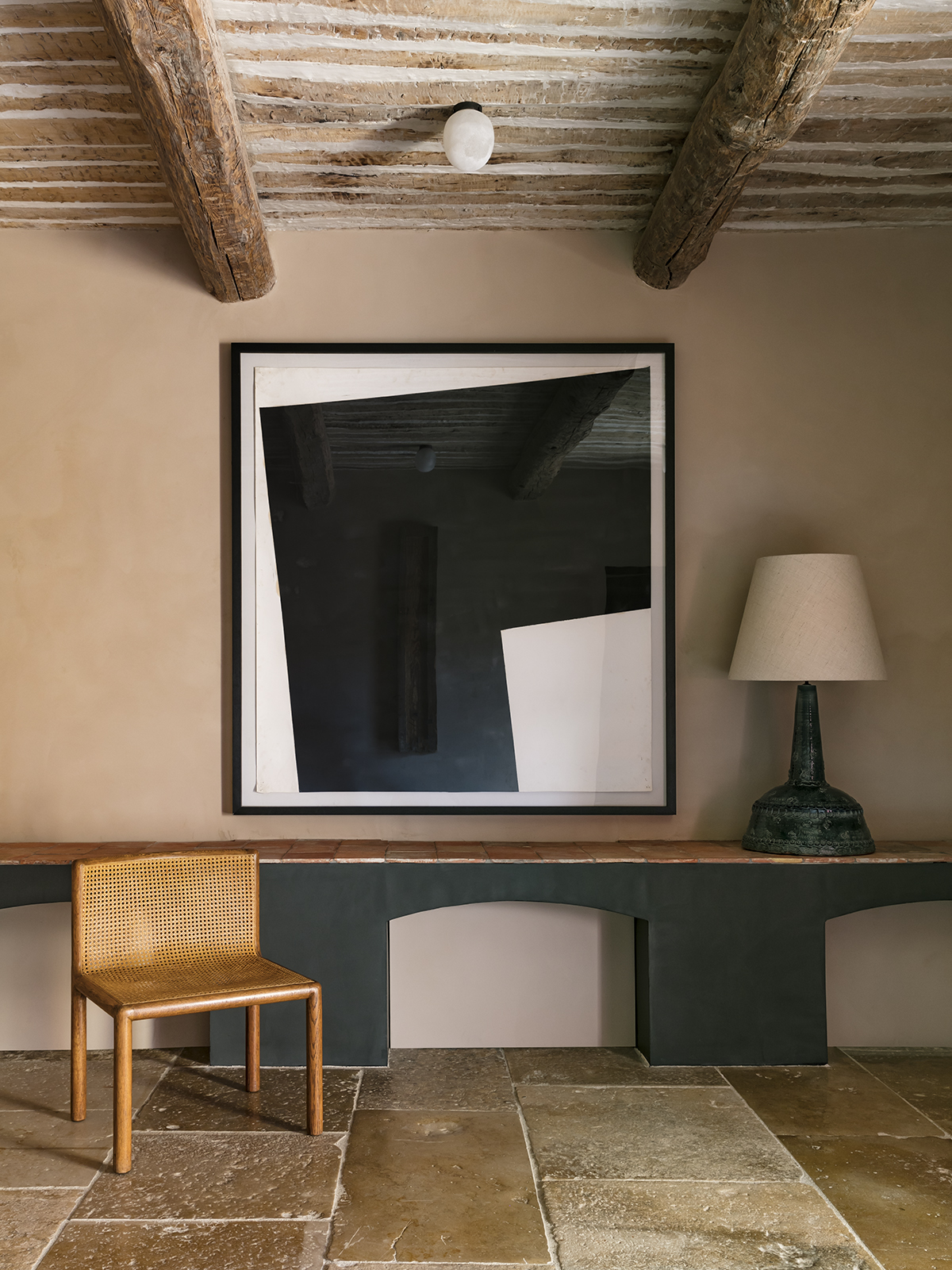 It's no secret that we are super, super, super-fans of French interior designer Pierre Yovanovitch, so you know the monograph he just released this week with Rizzoli is going immediately onto our coffee tables. Snag a copy here.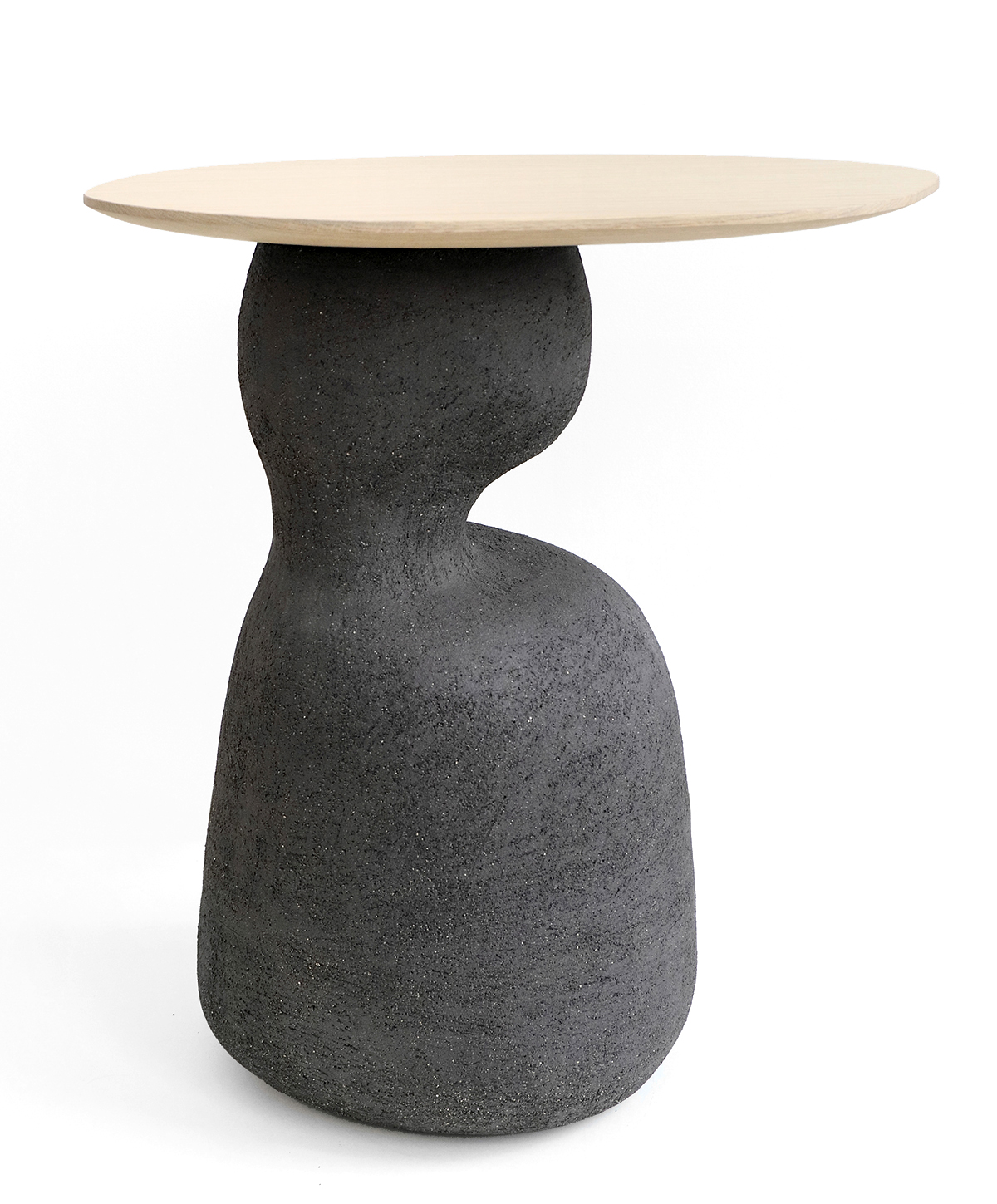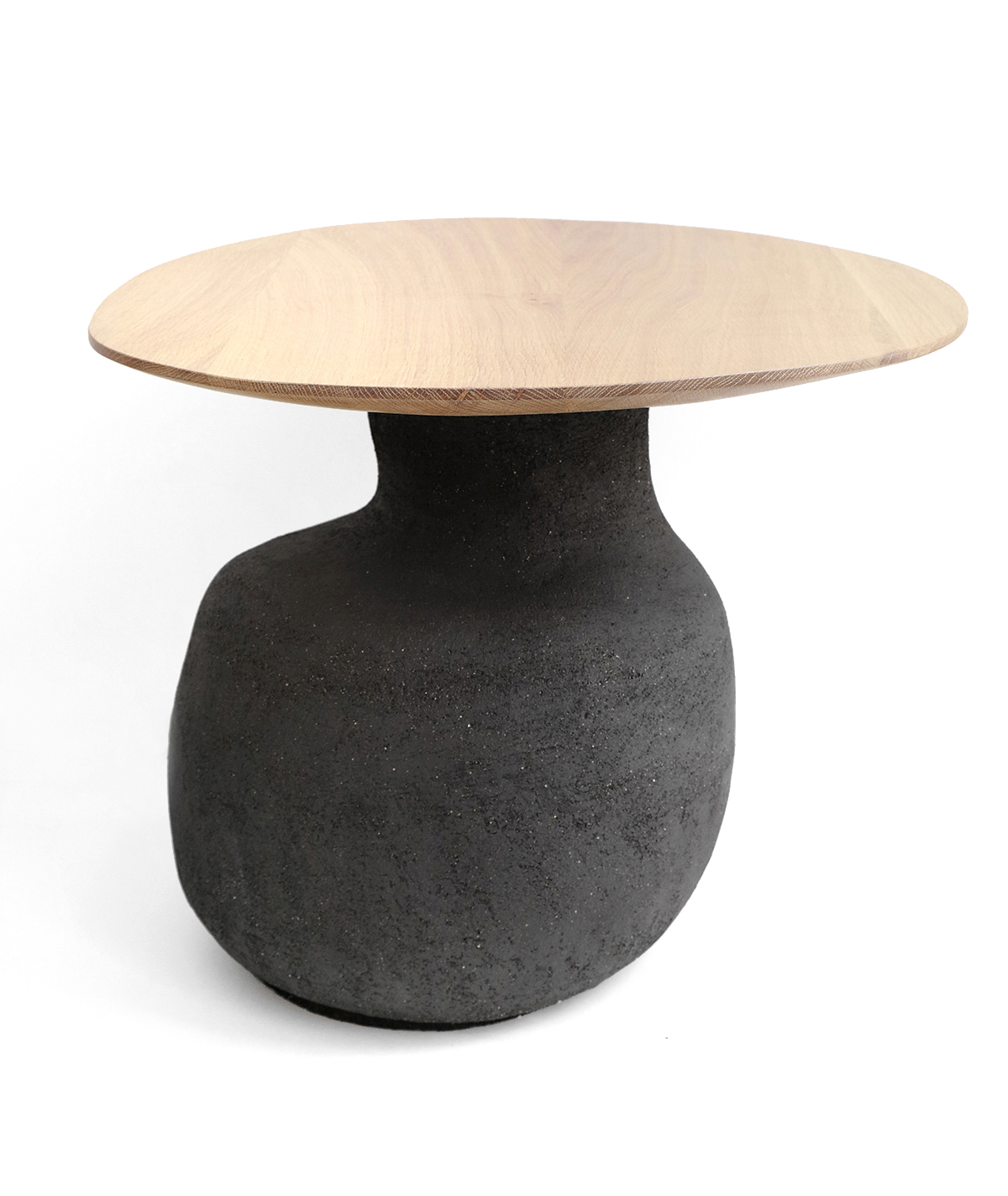 Remember when we obsessed, two weeks ago, over Ferm Living's forthcoming blobby lamp coming out this fall? Here's a great companion piece — a series of blobby tables by up-and-coming ceramicist Elisa Uberti in collaboration with furniture designer Cedric Breisacher.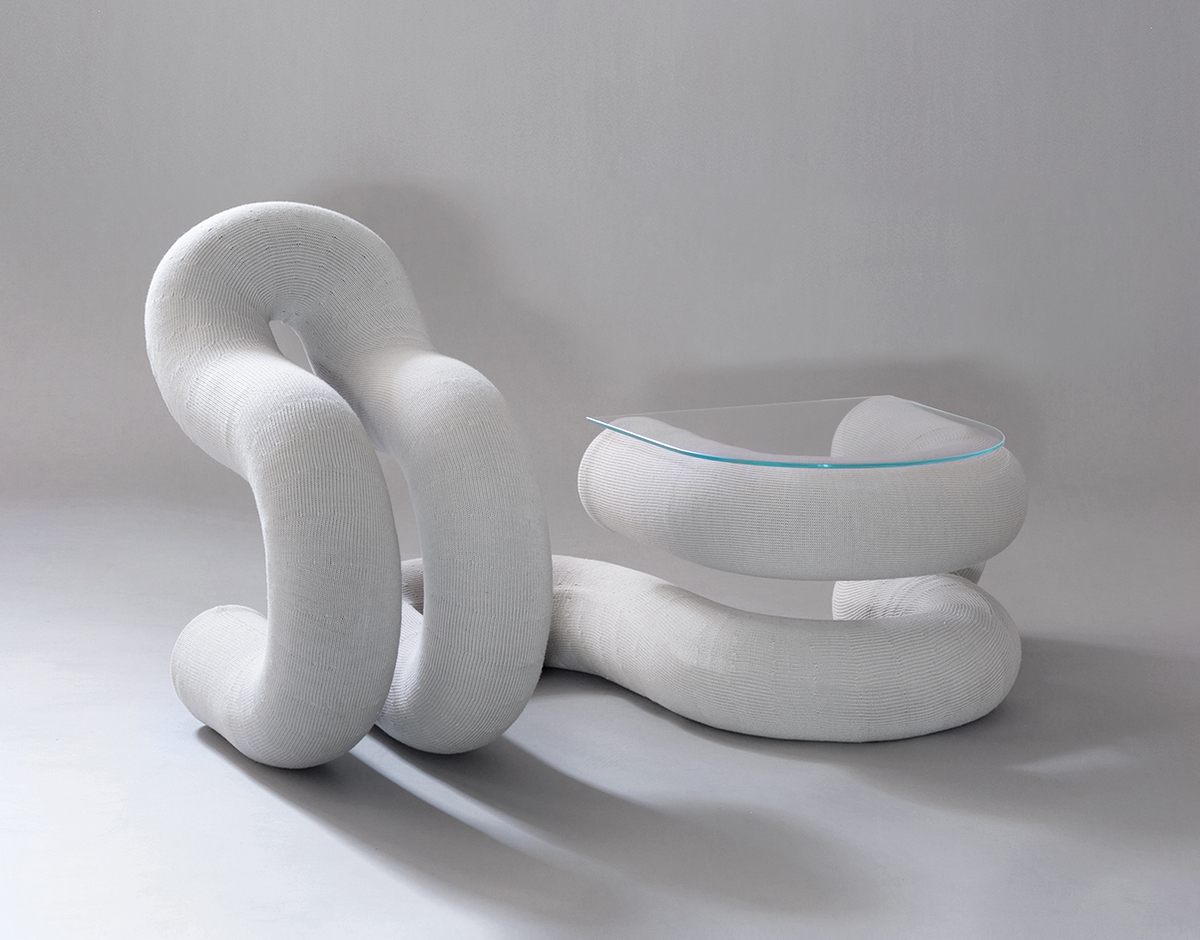 And if you really can't get enough curvy furniture, here's another suggestion: an epic new one-piece chair-meets-end-table by Ara Thorose's studio Soft Limits, available to purchase through WorkOf.