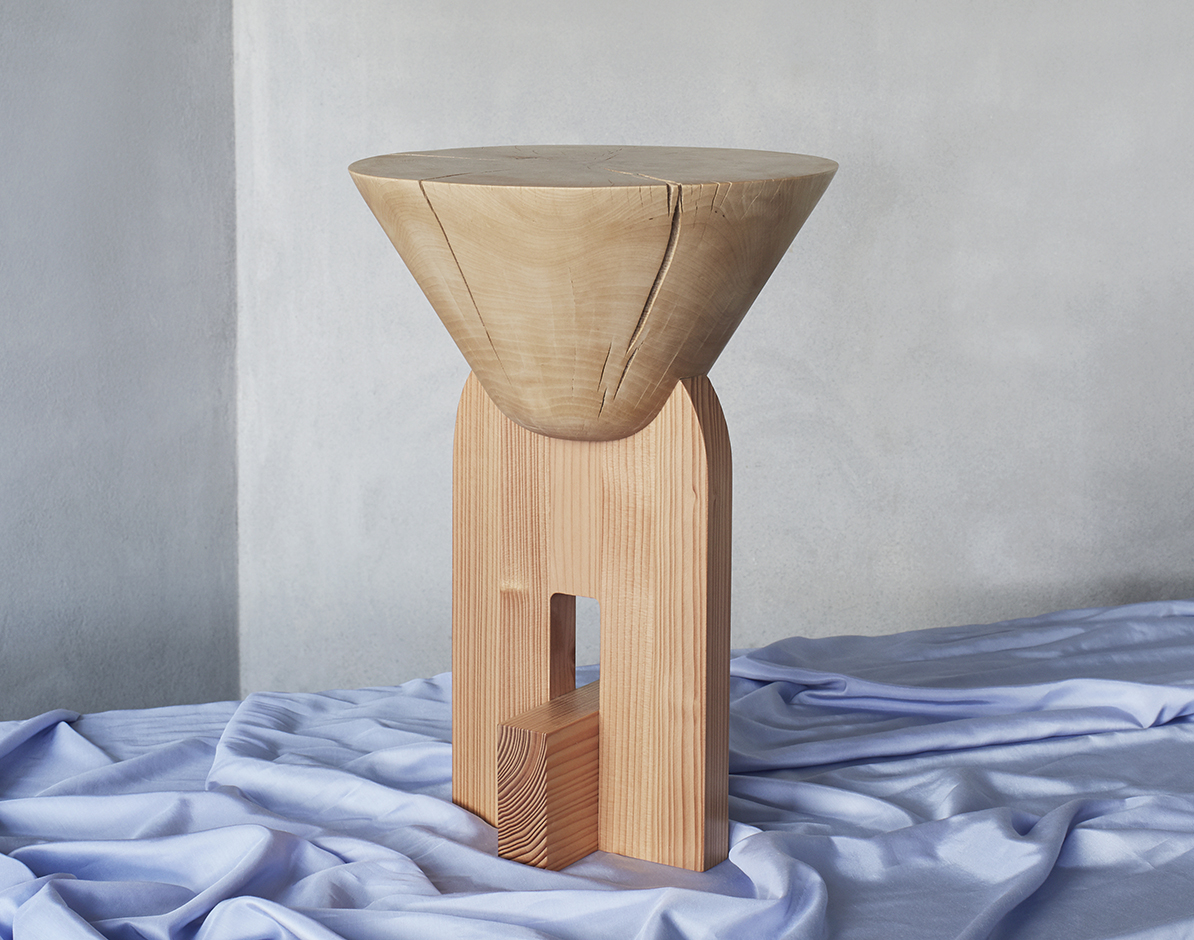 A weekly Saturday recap to share with you our favorite links, discoveries, exhibitions, and more from the past seven days. This week: an explosion of color in our current must-see art exhibitions, an affordable new housewares series by Philippe Malouin, and four very different takes on wooden furniture, including the table above.
Exhibitions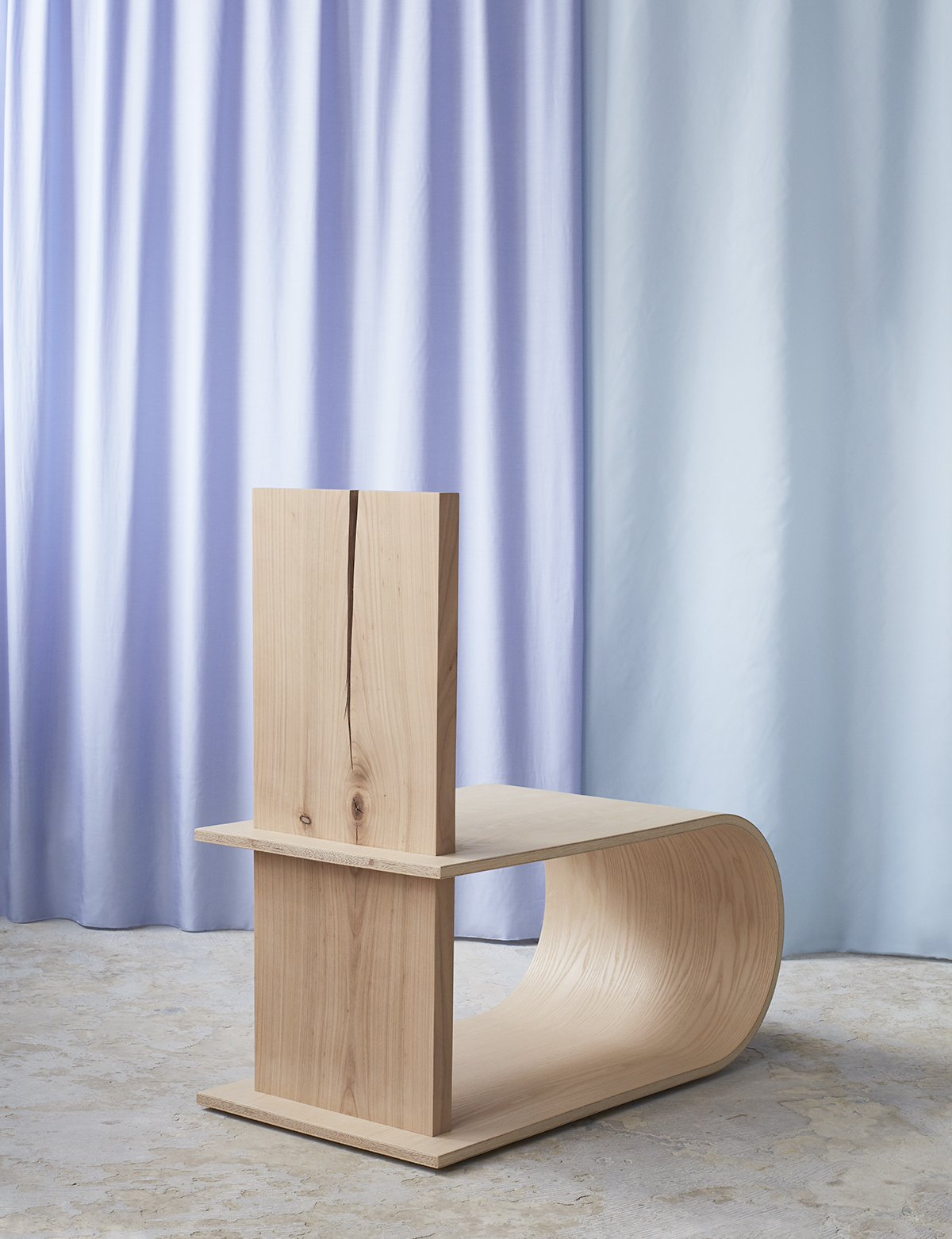 Currently on view at Galleri Christoffer Egelund in Copenhagen is a simple but nice series (above and at top) by the artist Anne Brandhøj, who's combined various woods and wood techniques into a furnishings and forms and backdropped them with curtains by Arne Aksel. View the rest of the pieces here.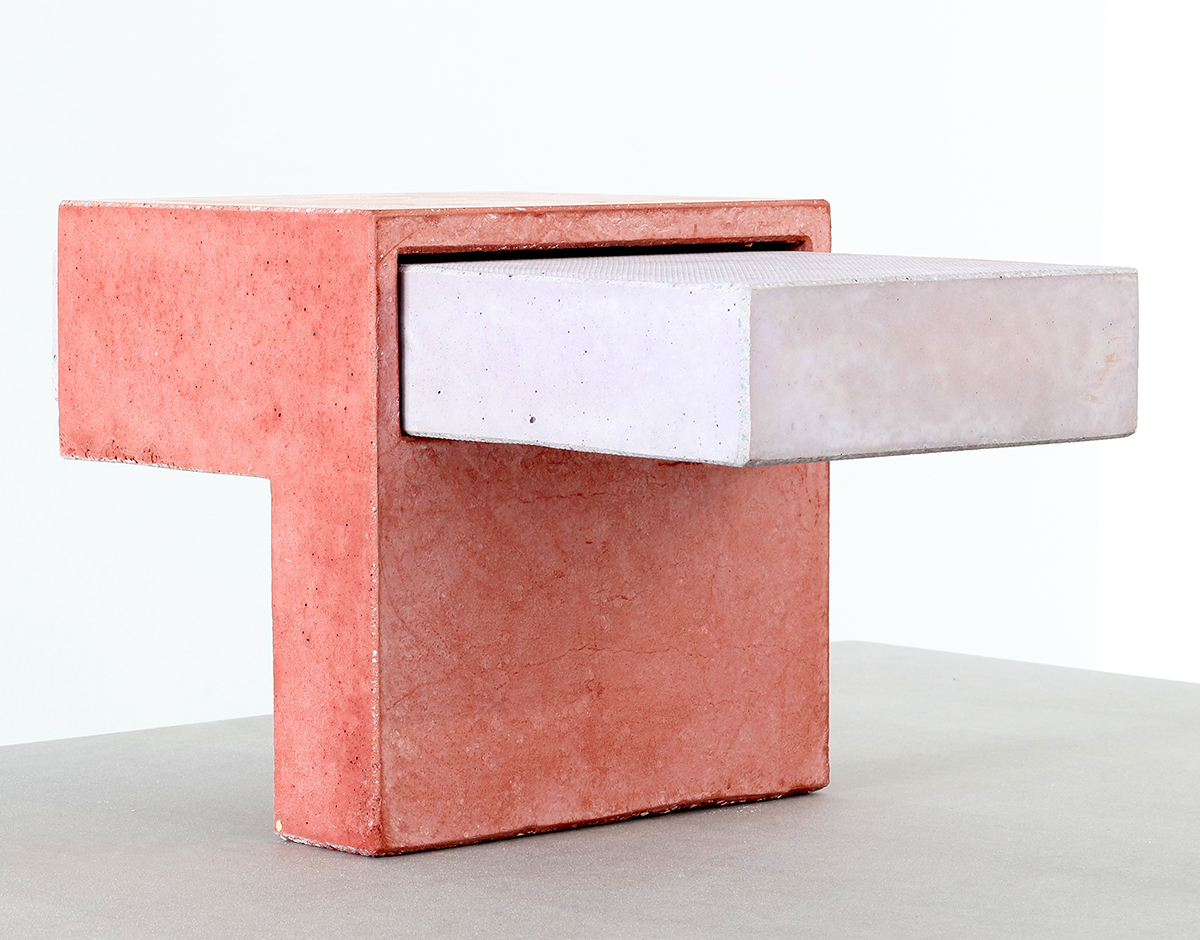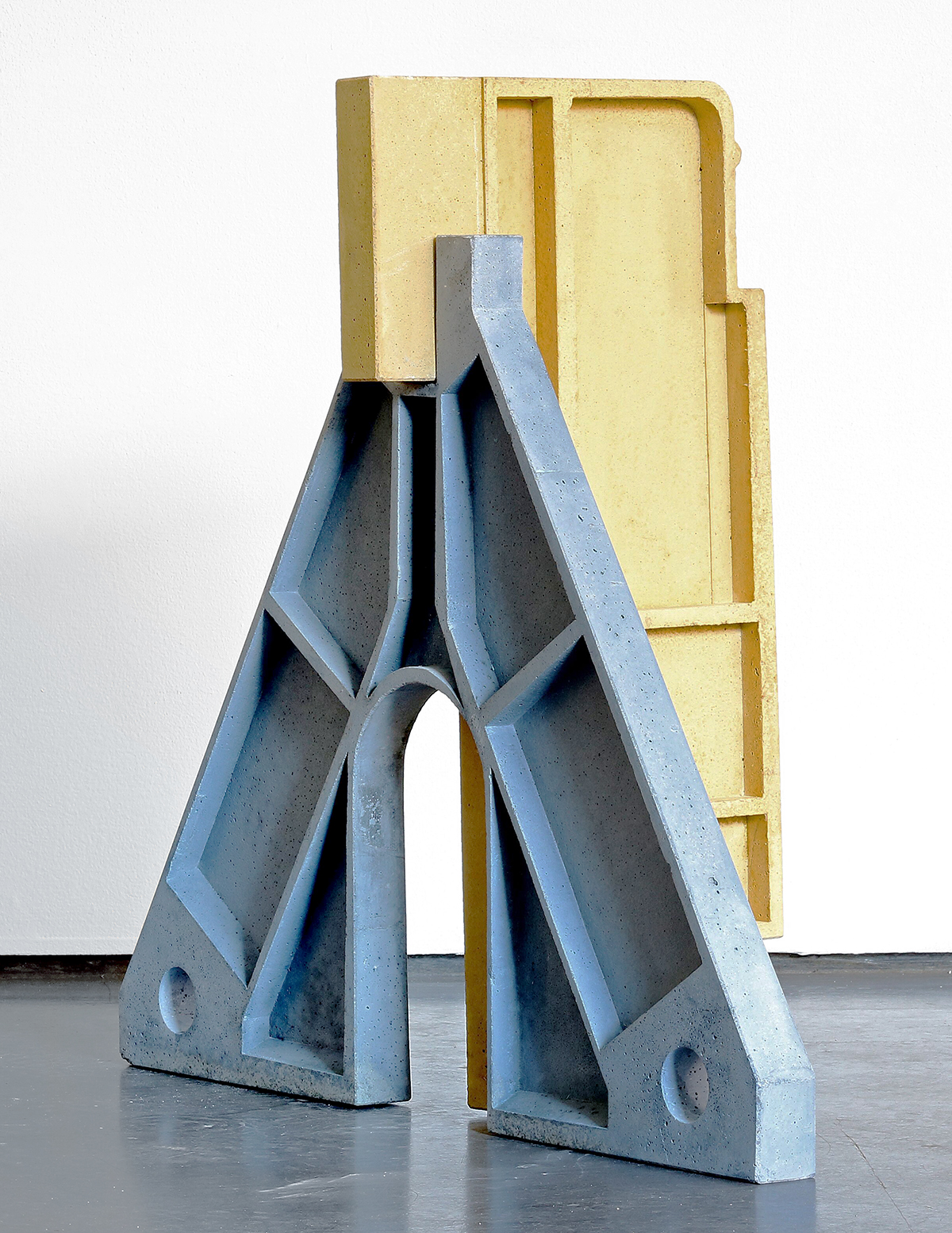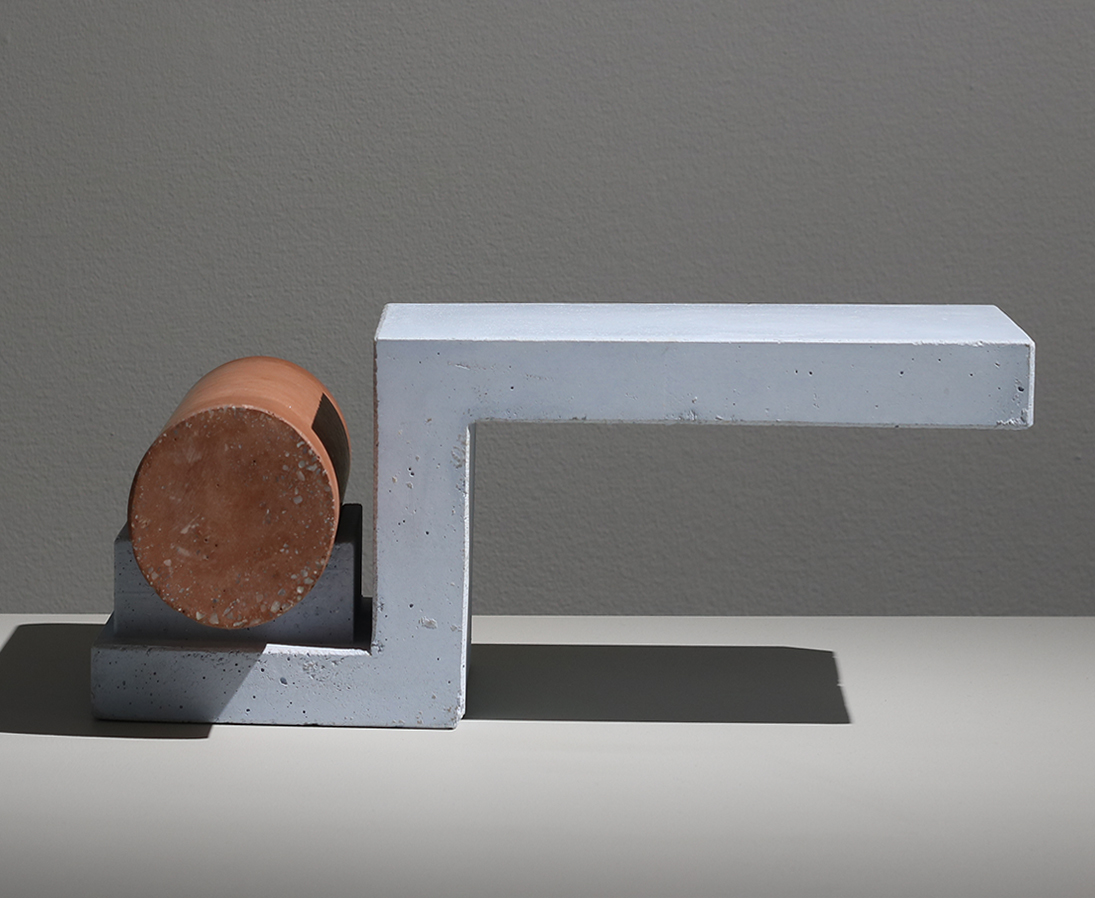 Swedish artist Simon Anund's Matter and Decay show at Stockholm's Berg Gallery is already over, but we wanted to excerpt it here regardless — it combined one series of pigmented concrete shapes that resembled industrial parts with another more elemental one in which shapes act as counterweights to other shapes.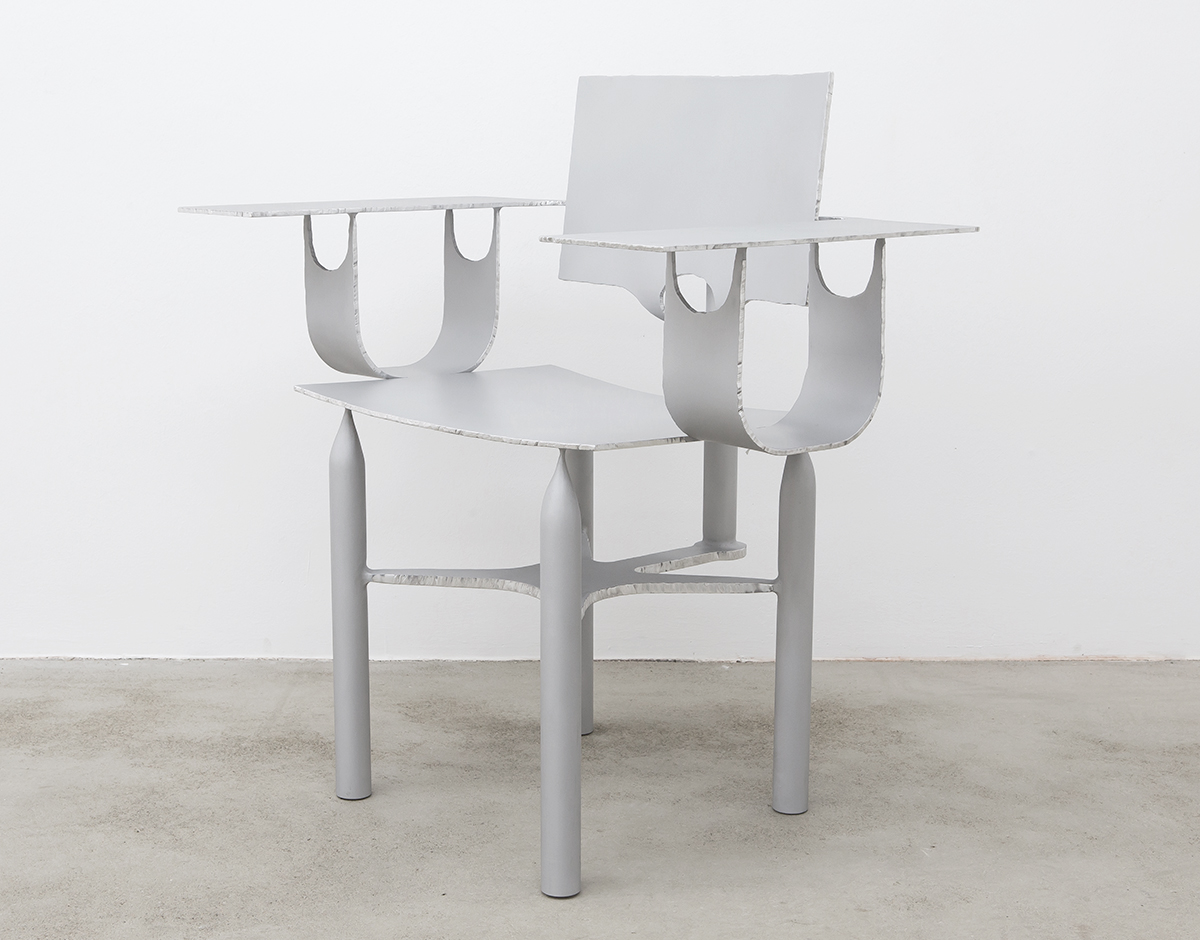 French Eindhoven grad Theophile Blandet recently created a collection for Berlin's Functional Art Gallery in what he calls the "material of the future": aluminum, the third most abundant element on earth, which can be recycled ad infinitum. Blandet worked it using plasma, fusion, hammering, bending, firing, and sandblasting to create elaborate chairs, tables, and shelves that look over-engineered and rough-hewn at the same time.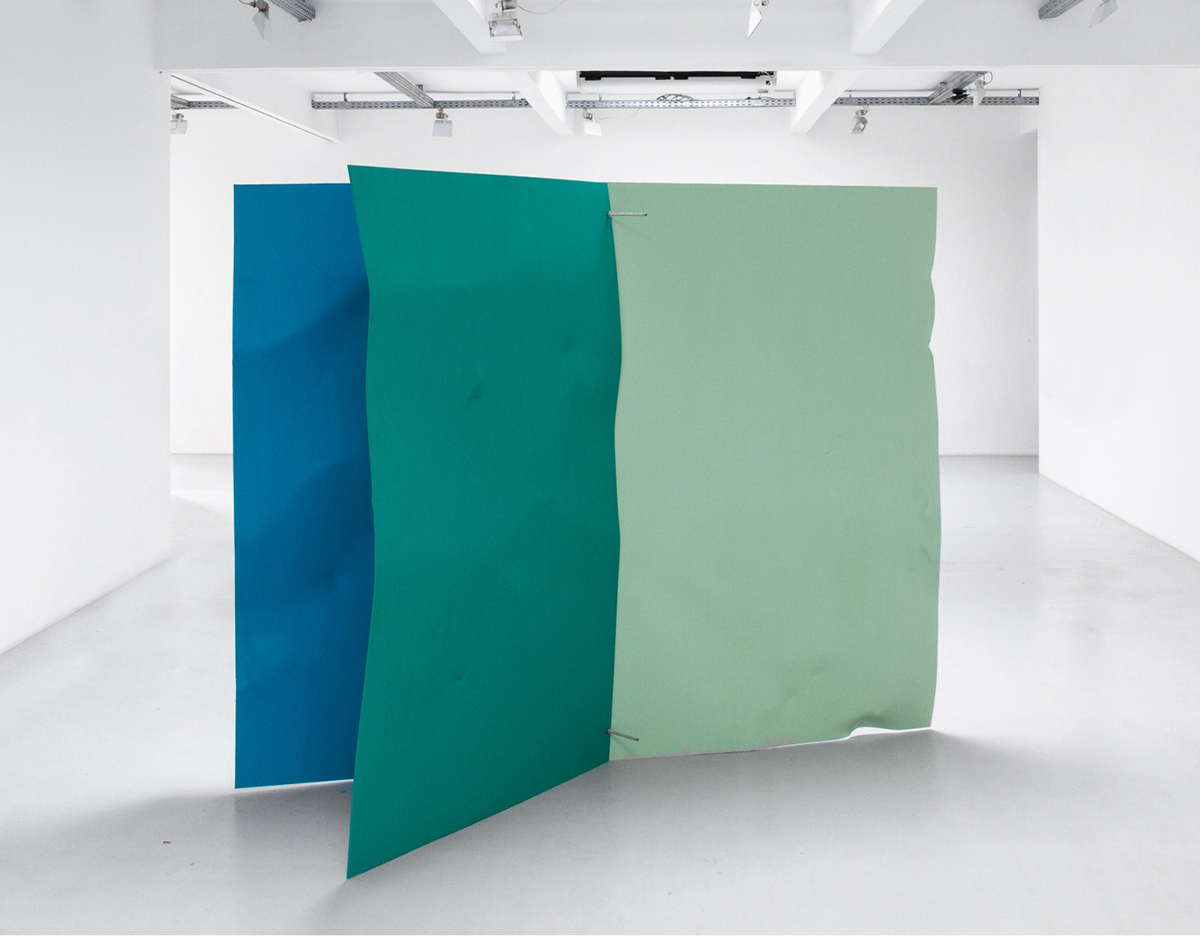 At Austria's Gallery Elisabeth & Klaus Thoman, a solo show of work by Michael Kienzer combines both wall collages and John Chamberlain–esque metal sheet sculptures like the one above, all of them exploring color's relationship to form.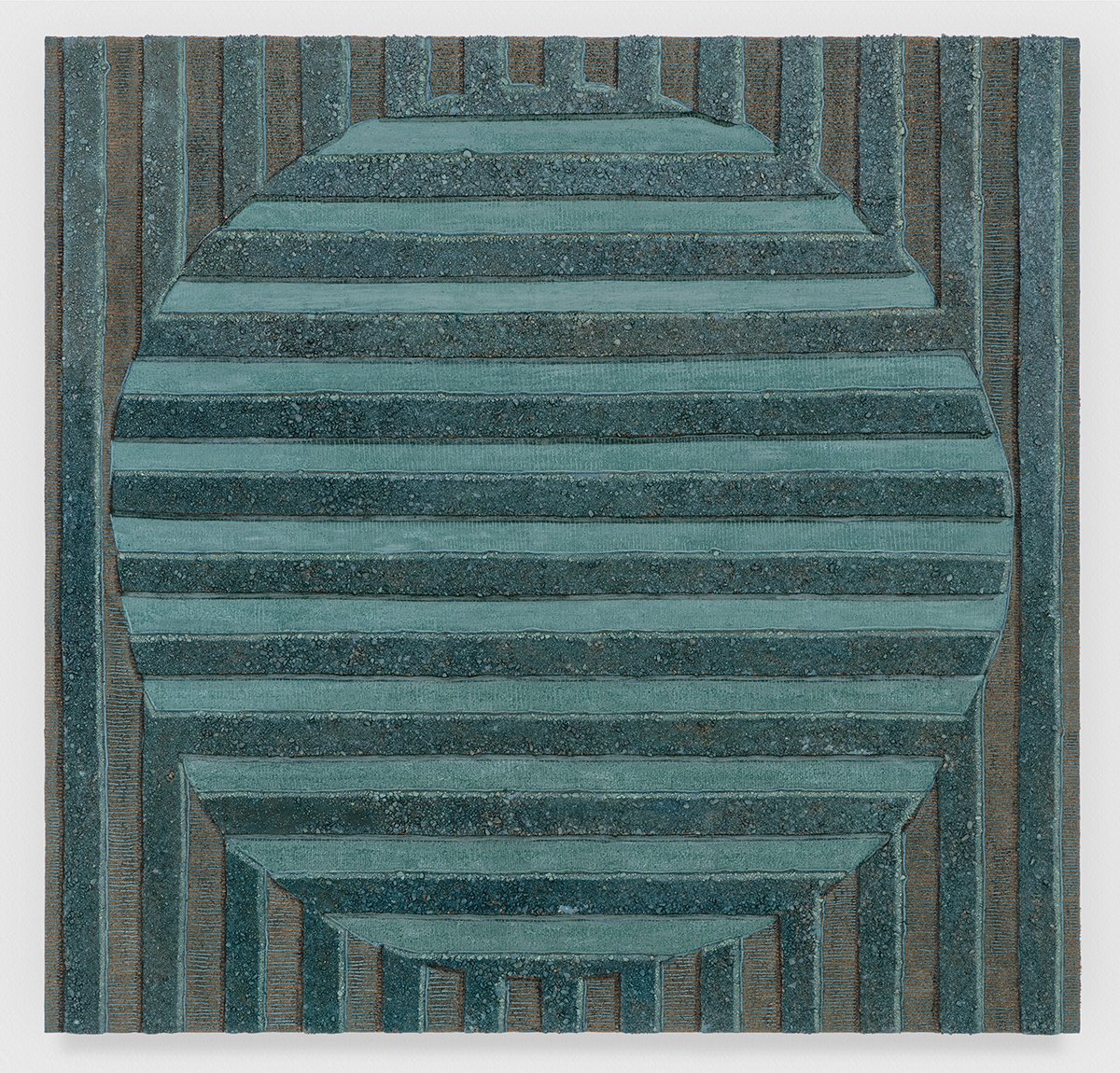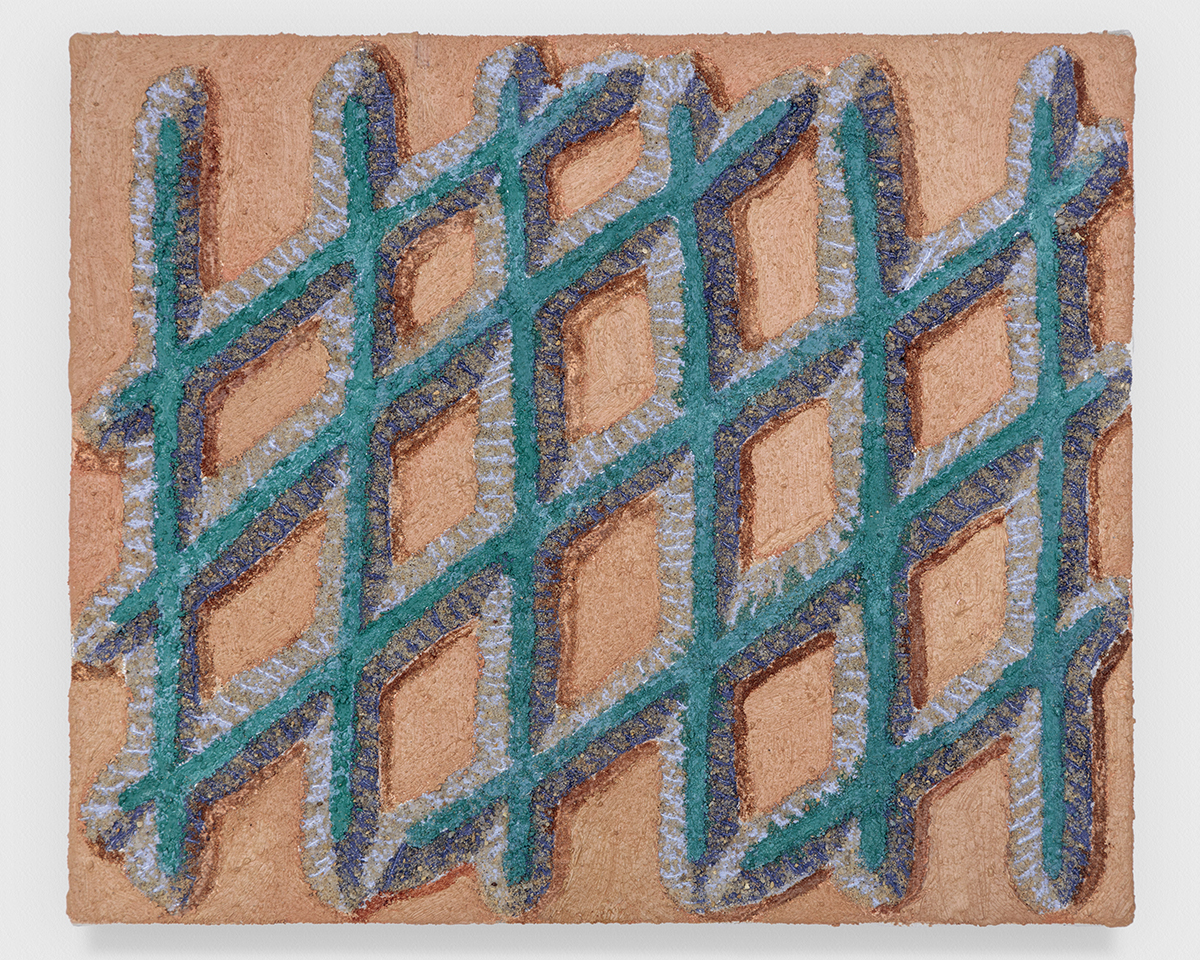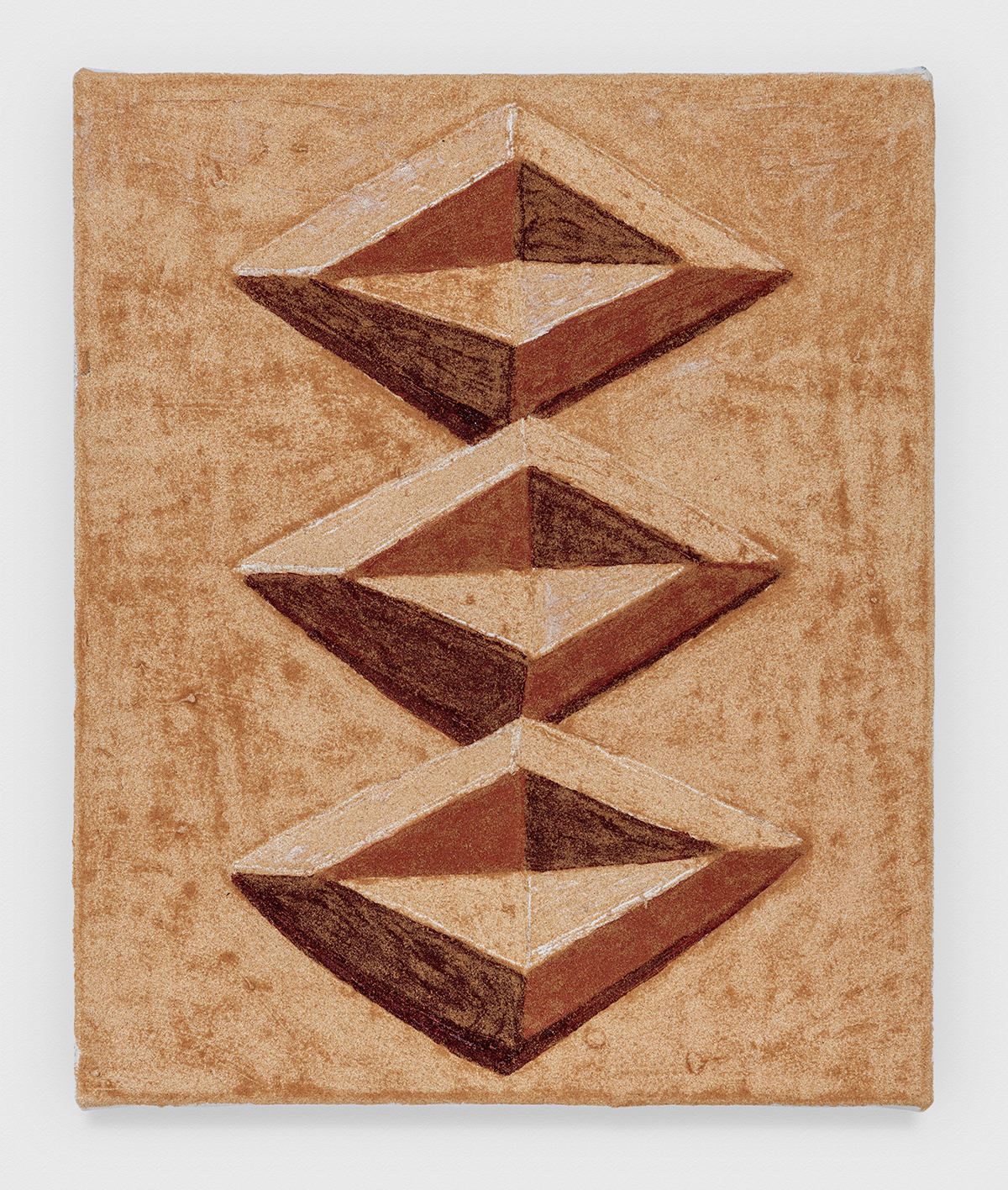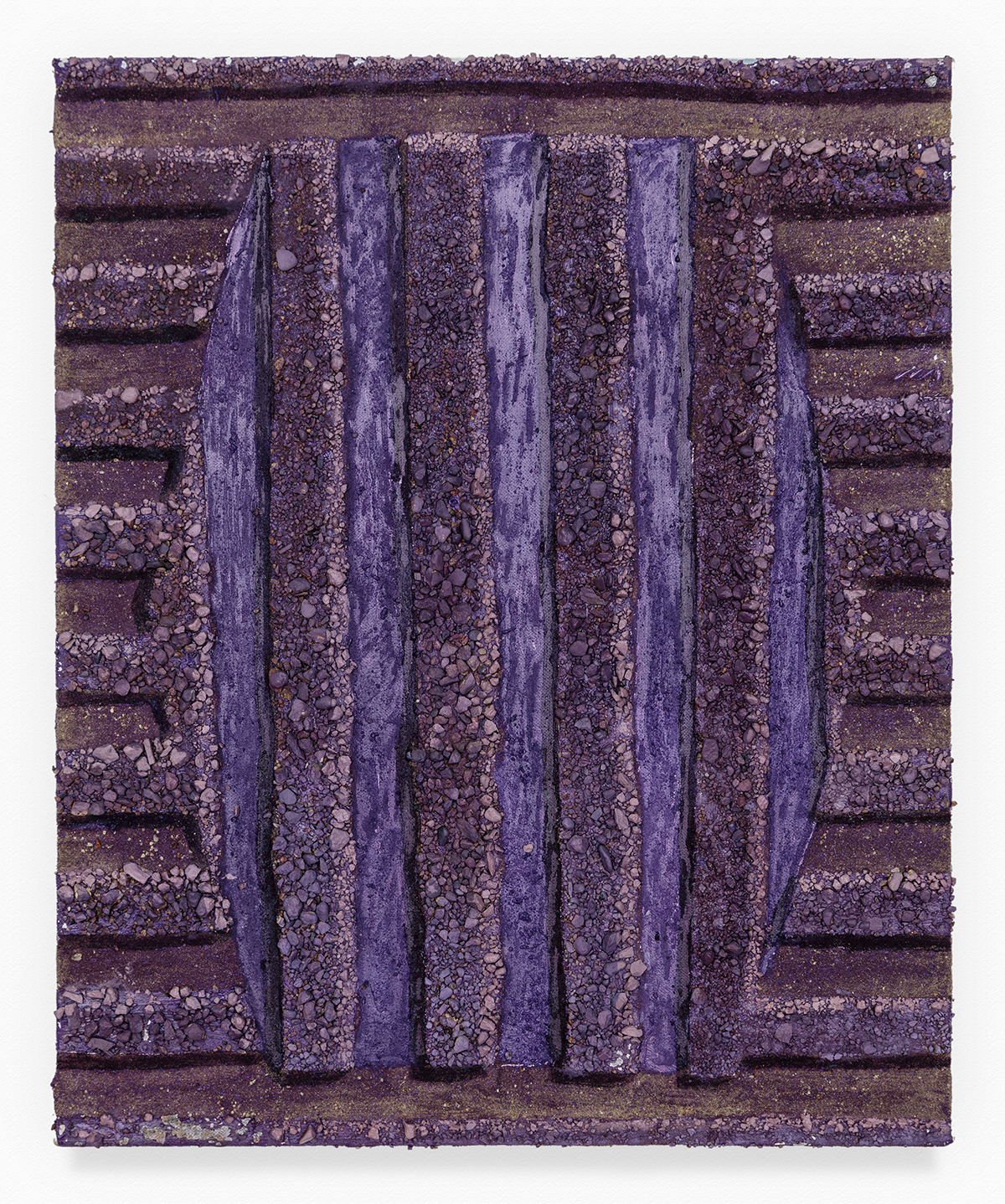 Very much wishing we were in L.A. this past week to catch the tail end of a solo show by Jonathan Ryan, which ended today. His wall works combine sand and gravel with color in geometric, at times ancient-looking forms, referencing "prehistoric architecture, Art Deco, op art, and land art" in a quest to undertake a "painterly investigation of landscape and architecture by combining perspectival depth with textured surfaces."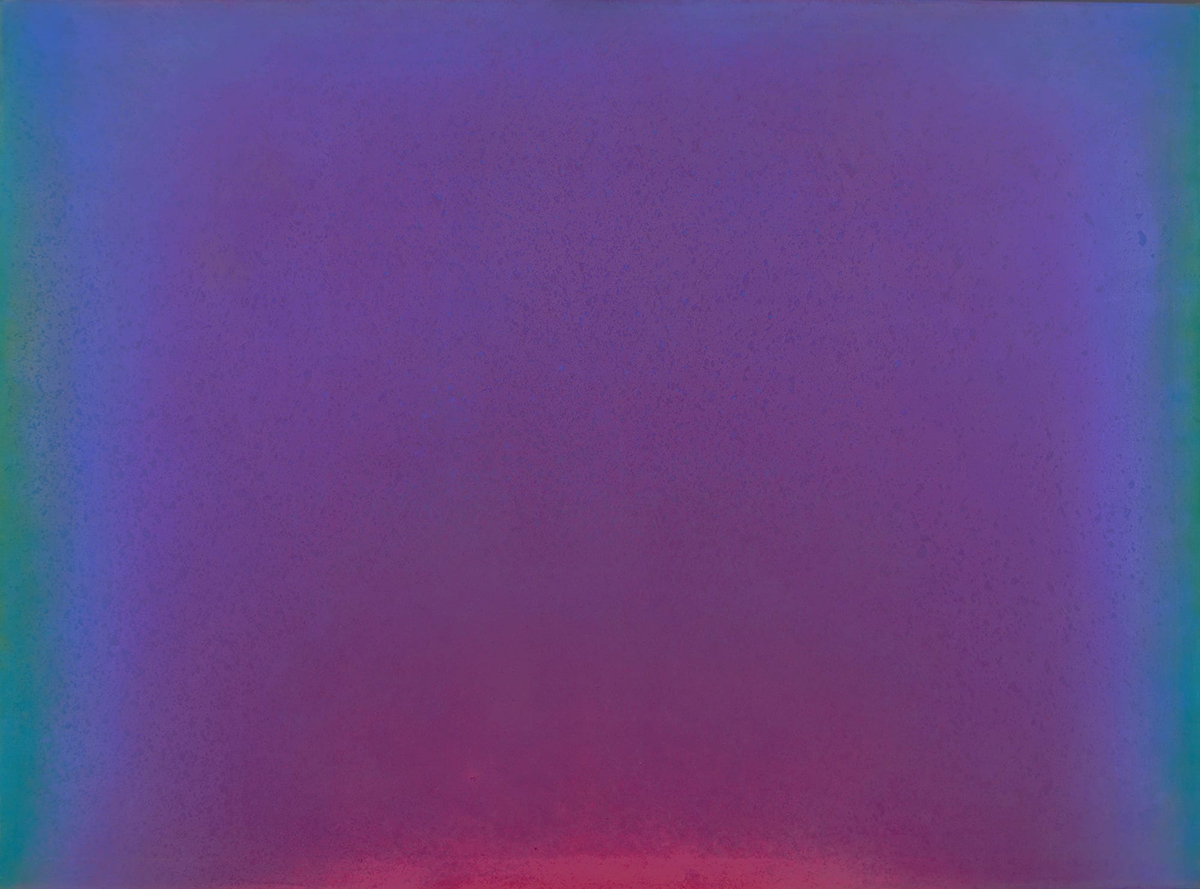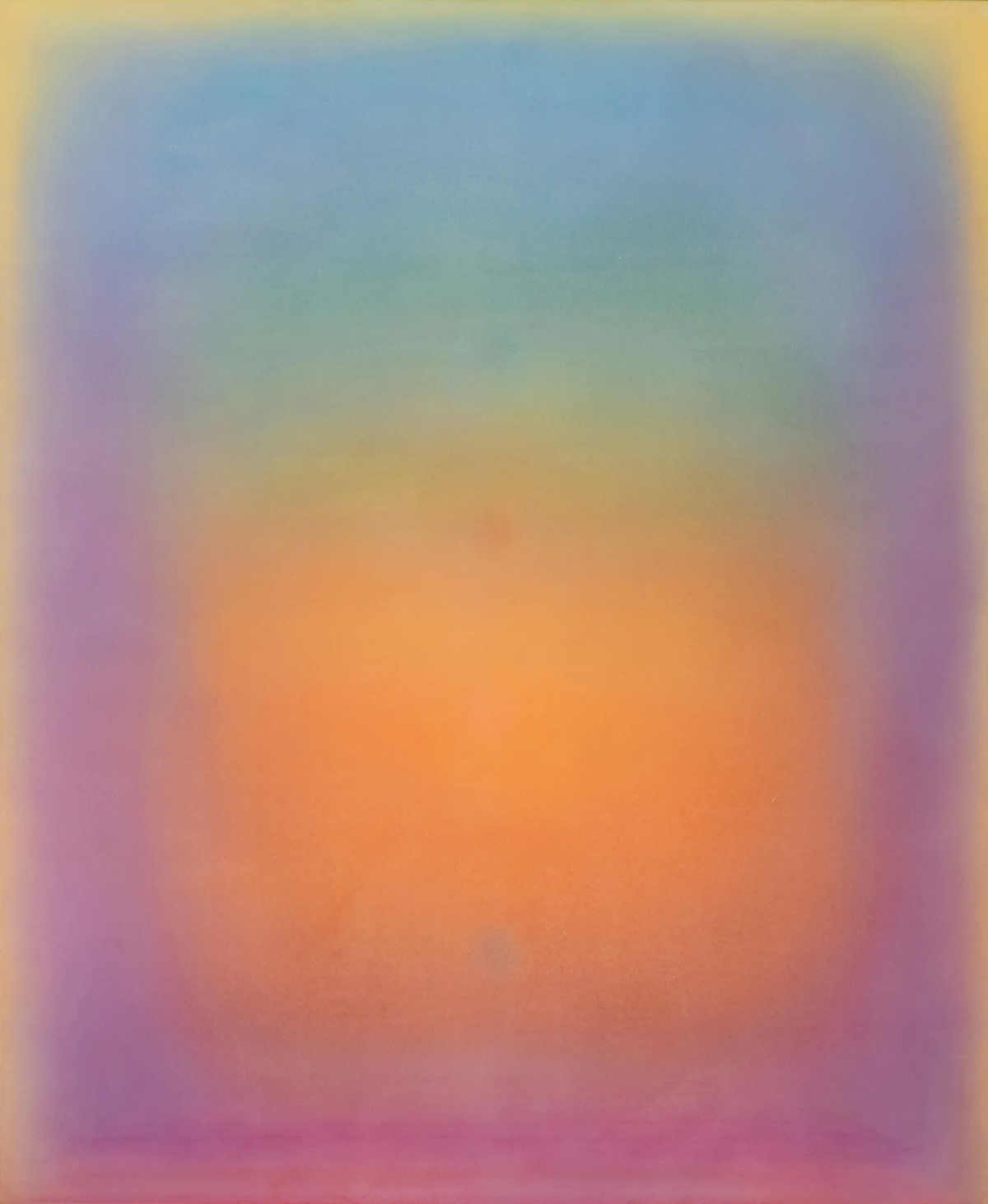 In New York, on the other hand, there's still one more week to catch a dreamy exhibition of color field paintings by the late artist Leon Berkowitz, at Hollis Taggart in Chelsea.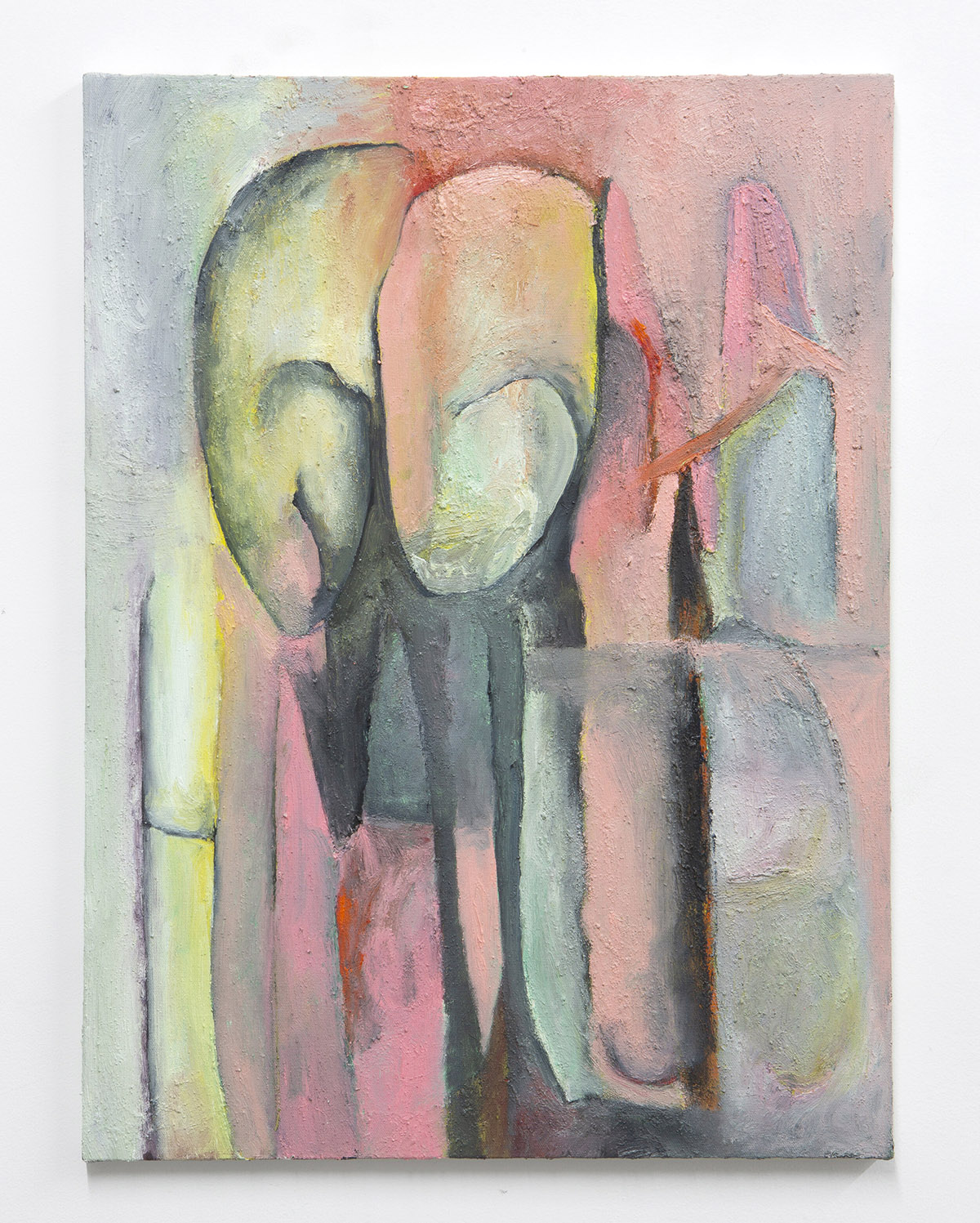 Currently headlining a group show called Spaceless at Brooklyn's Deli Gallery is this diminutive work by Rebecca Watson Horn, who's joined in her exploration of abstraction by Alisa Bones, George Carr, and Kaveri Raina. It's been a very good month for color in the art world, apparently (also this David Benjamin Sherry show at Salon 94 in New York).
Discoveries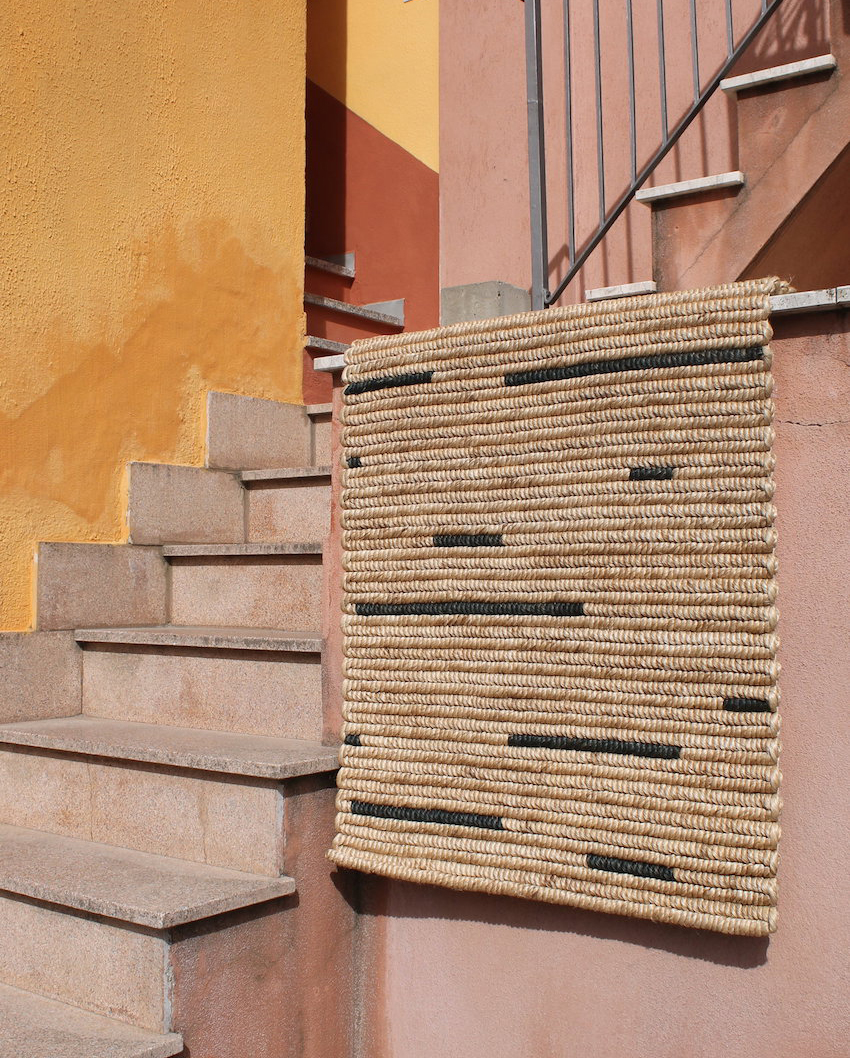 Pulled from our submissions box this week, the new Milan-based housewares brand Fili took its name from the Philippines, which is where its abaca hemp rugs and baskets are handwoven by local artisans.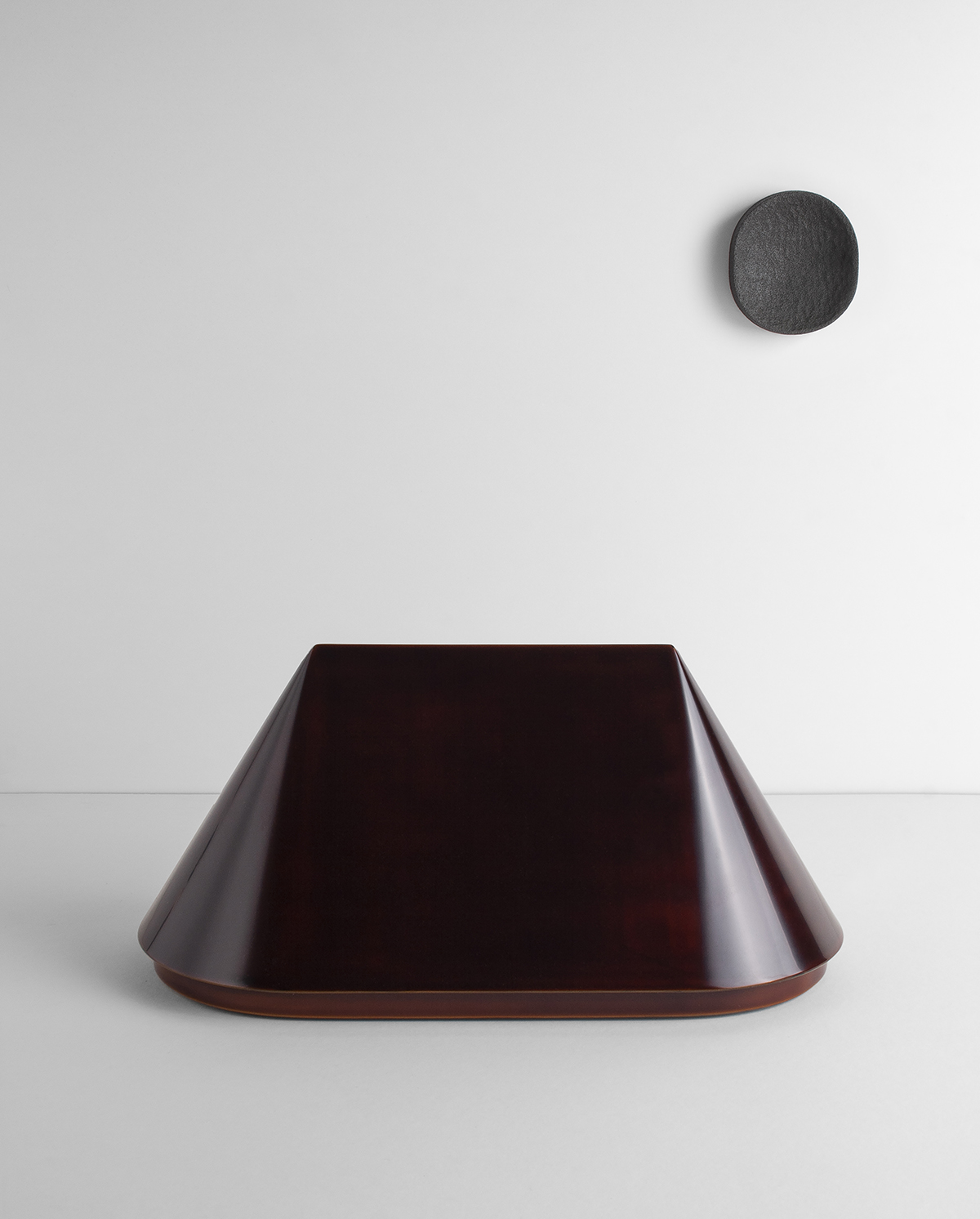 Dimitri Bähler recently left Switzerland for a spell to do research projects in Japan, where he experimented with local materials and techniques; in Wajima, he applied traditional urushi lacquer (recently also used by Max Lamb) to wood, porcelain, and 3-D printed abstract shapes.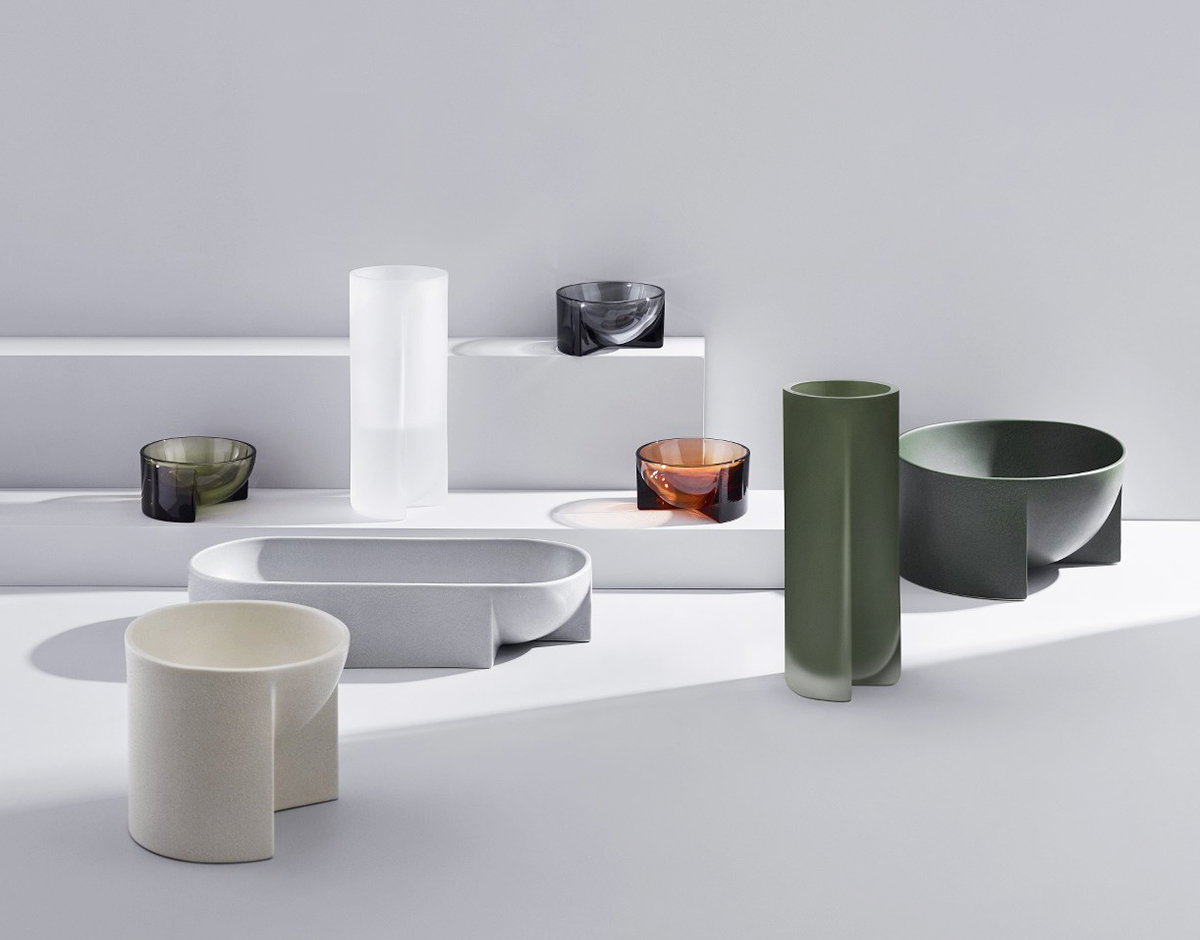 The coolest thing about Philippe Malouin's new Kuru collection for Iittala, IMHO, isn't that it comprises a diverse range of receptacles in which to store personal objects in your home — from a long trough for office supplies or paperbacks to a vase to a small bowl for odds and ends — but that it unifies, with one design language, ceramic, frosted glass, and smoked glass in a range of pretty autumnal colors.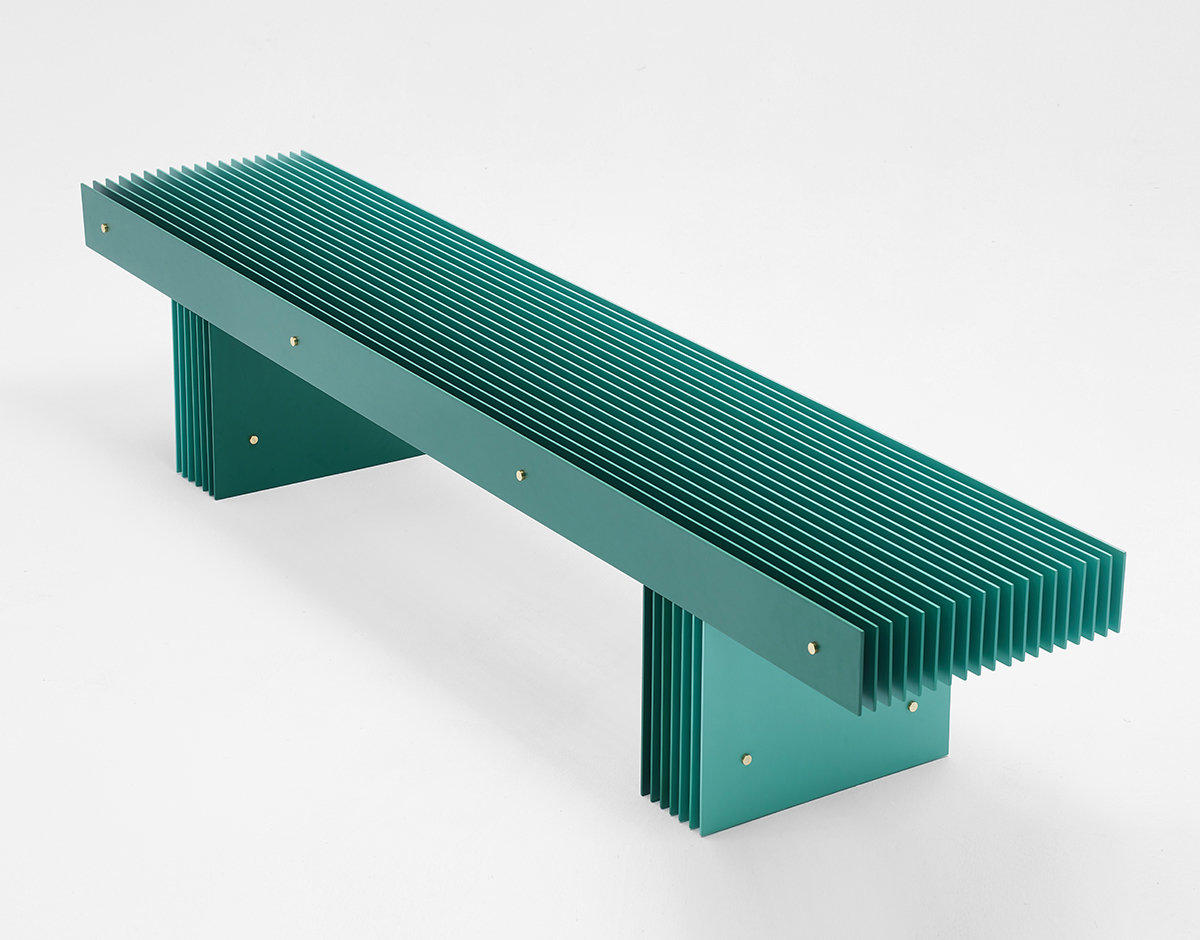 We got things all wrong when we first saw this bench by the Hangzhou, China-based designer Mario Tsai — we thought it was made of identical metal sheets. In fact, it's made of ultra-thin plywood, in a gradient of 19 different shades of green.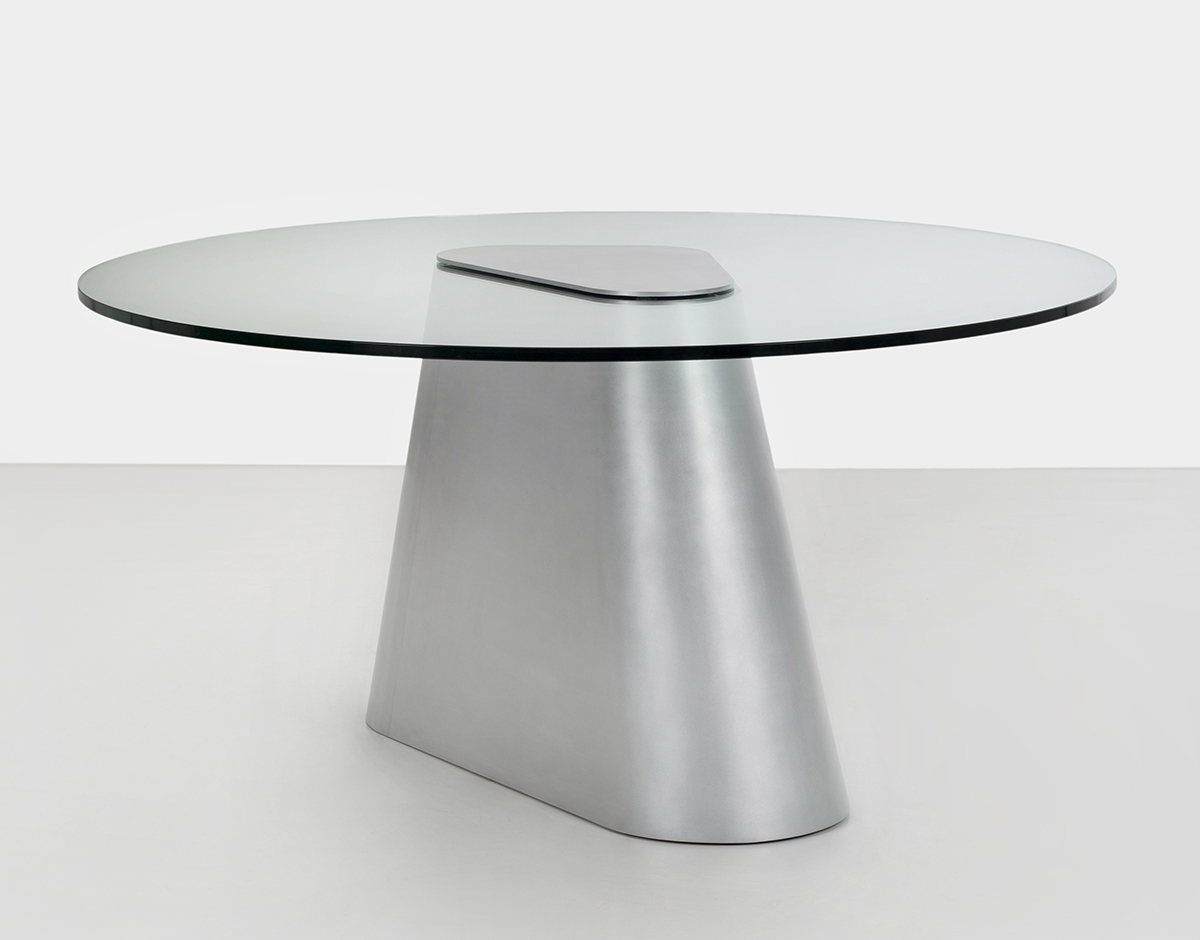 Jonathan Nesci's TM dining table, designed recently for a private client, is made from aluminum, like the chair featured above, but with an entirely different vibe — solid, heavy-looking, and minimal.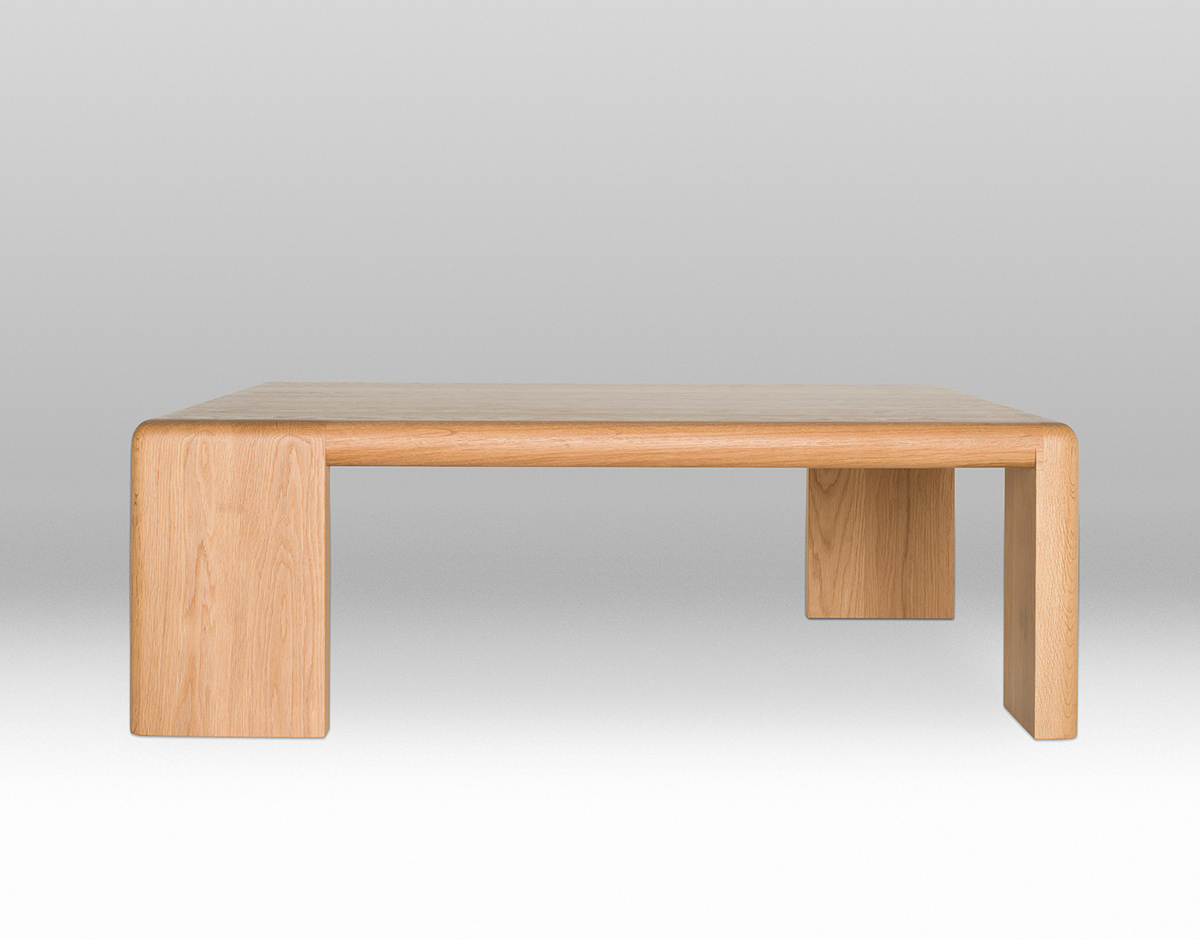 Irish furniture brand Orior has been around for 40 years, but in June they relaunched with a new vibe and a series of new pieces. This week they debuted a second Orior 2.0 collection, our favorite pieces being the chair and table above, which have an appealingly chunky vintage-library vibe.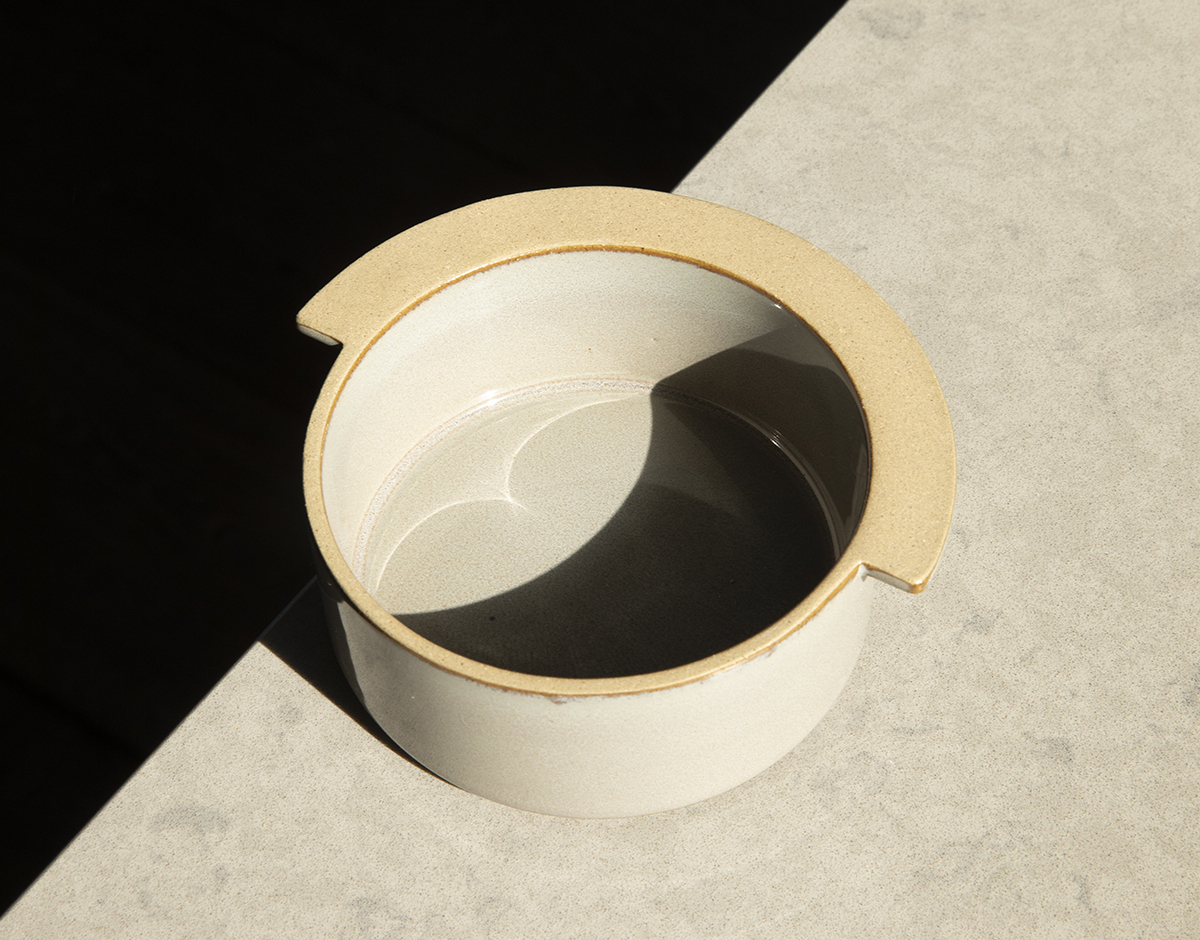 Entirely new as of this month, on the other hand, is Departo, a furniture and housewares brand designed for and inspired by the lifestyles of people who are perpetually on the move. Its first offering includes a really nice folding chair and bench inspired by campaign furniture — both under $500 — but we also really like its collection of ceramics.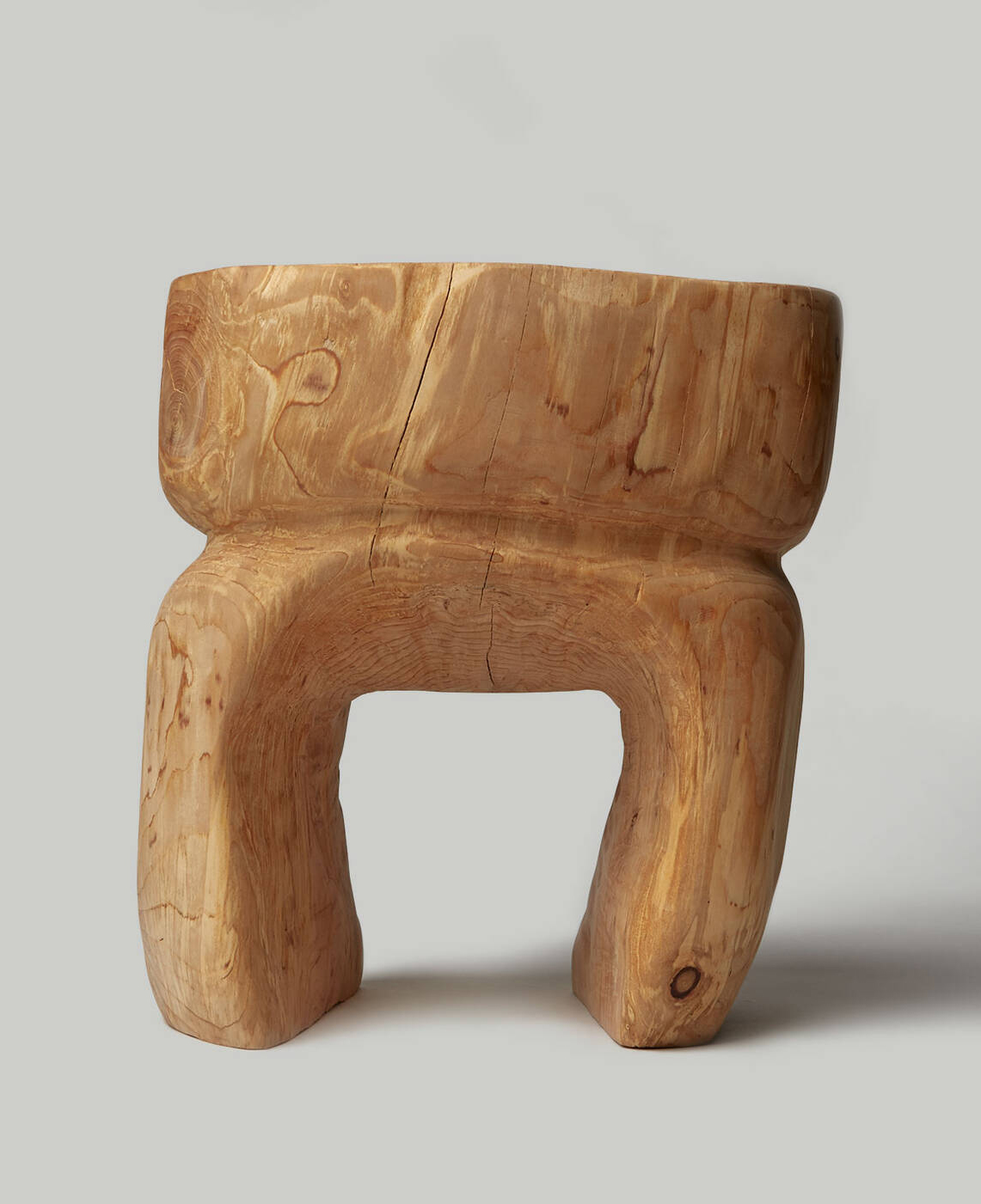 We were idly browsing the Art—Object section of Totokaelo the other day when we came across its pieces by Vince Skelly, a Portland sculptor working in wood whose Ode table, above, is especially nice.
Interiors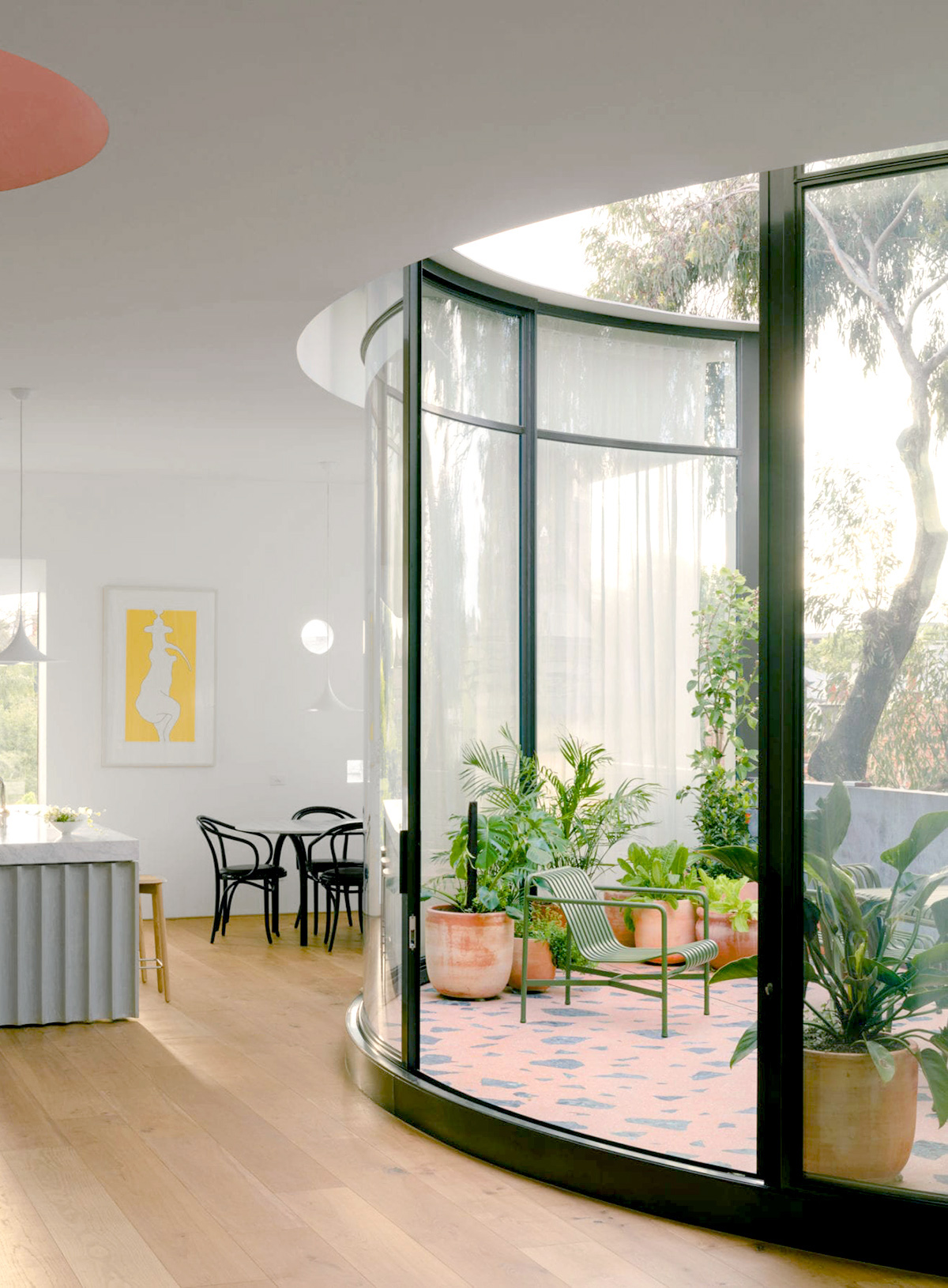 This Melbourne home interior by Freadman White and Marcello Donati of Anon Studio — featured this week on Yellowtrace — combines three of our favorite things: curved windows, floor-to-ceiling windows, and outdoor courtyards that live within an indoor space.