11.16.19
Week of November 11, 2019
A weekly Saturday recap to share with you our favorite links, discoveries, exhibitions, and more from the past seven days. This week: Sneak peeks from this weekend's Salon Art + Design Fair and the upcoming Design Miami, new rugs by Martino Gamper and Sigve Knutson, and a look inside a stunning home-turned-design-gallery in Los Angeles.
Discoveries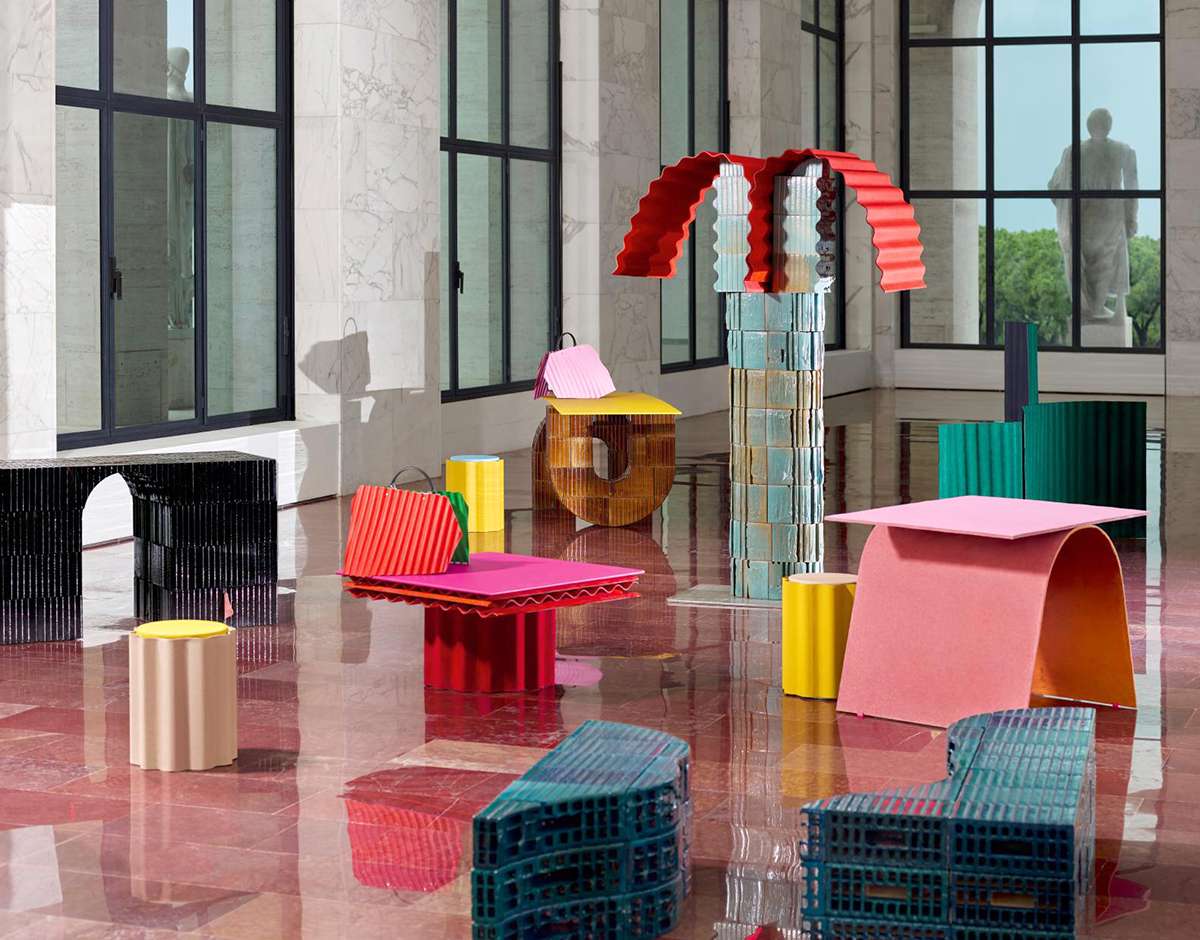 This week Wallpaper published a sneak peek of Kueng Caputo's upcoming collab with Fendi for Design Miami — the Swiss duo created furniture inspired by the architecture of Fendi's Roman headquarters, made with glazed terracotta bricks and colored leather. Our fave is the palm tree, of course.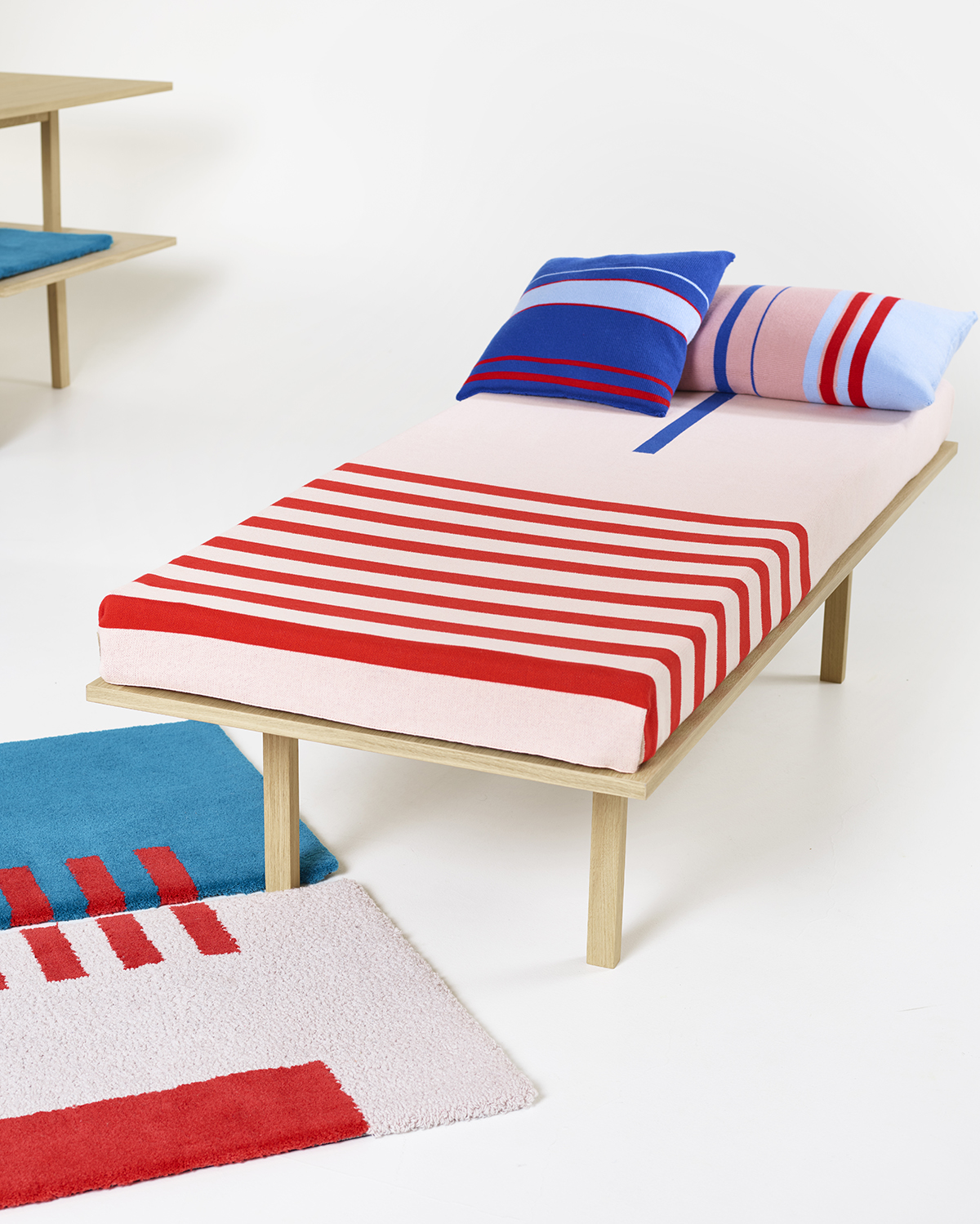 This bold new textile collection is by Atelier Leda, the studio of Belgian artist Leda Devoldere, who's a mere 26 years old. She and Jacquemus should hang out. Really makes us feel like grandmas over here.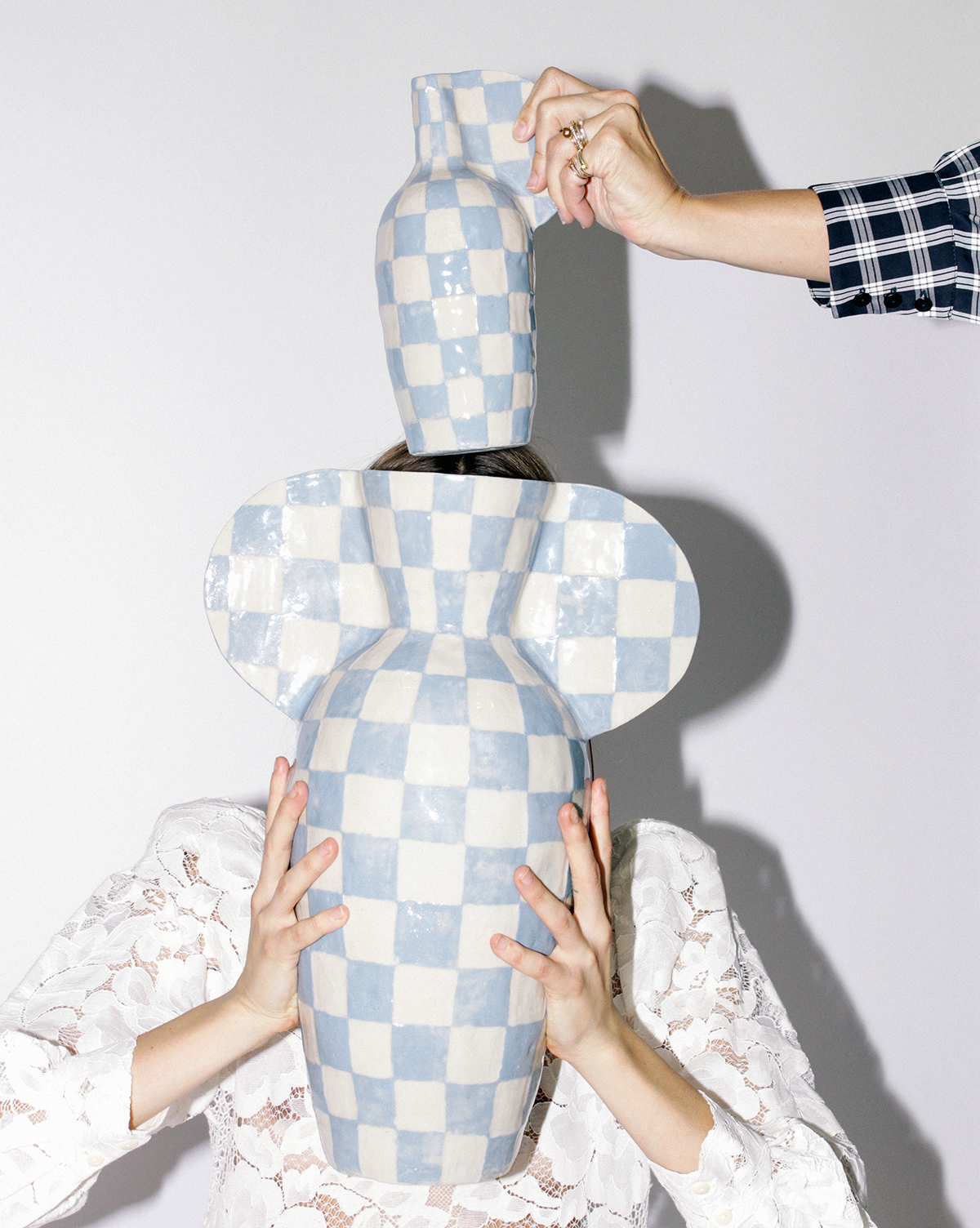 We're long time fans of the work of Danish ceramicist Maria Lenskjold — we even visited her studio in Copenhagen awhile back — which is why we couldn't wait until the release date to share this collab between her and Mr. Larkin, the online store based half in Texas and half in CPH. It will be available for sale here this coming Wednesday.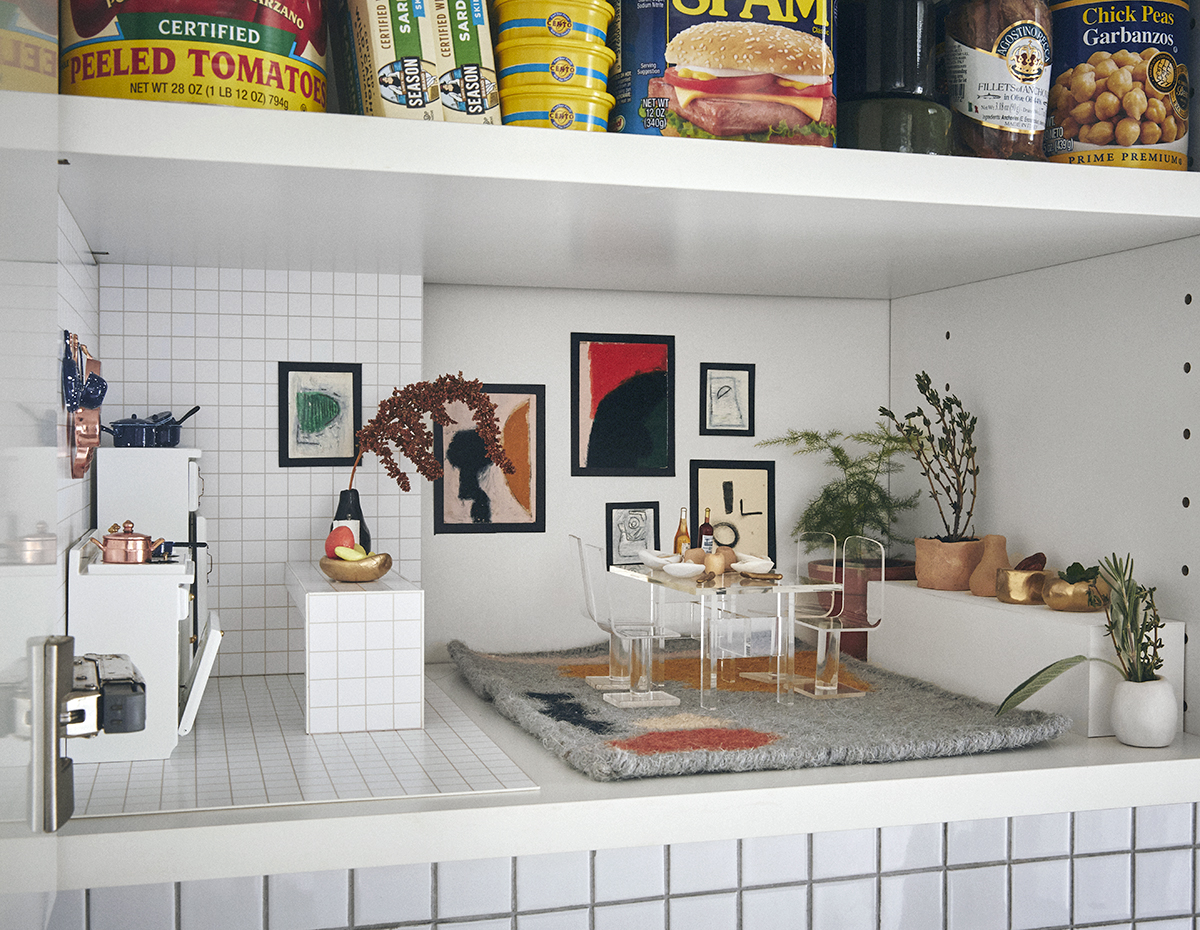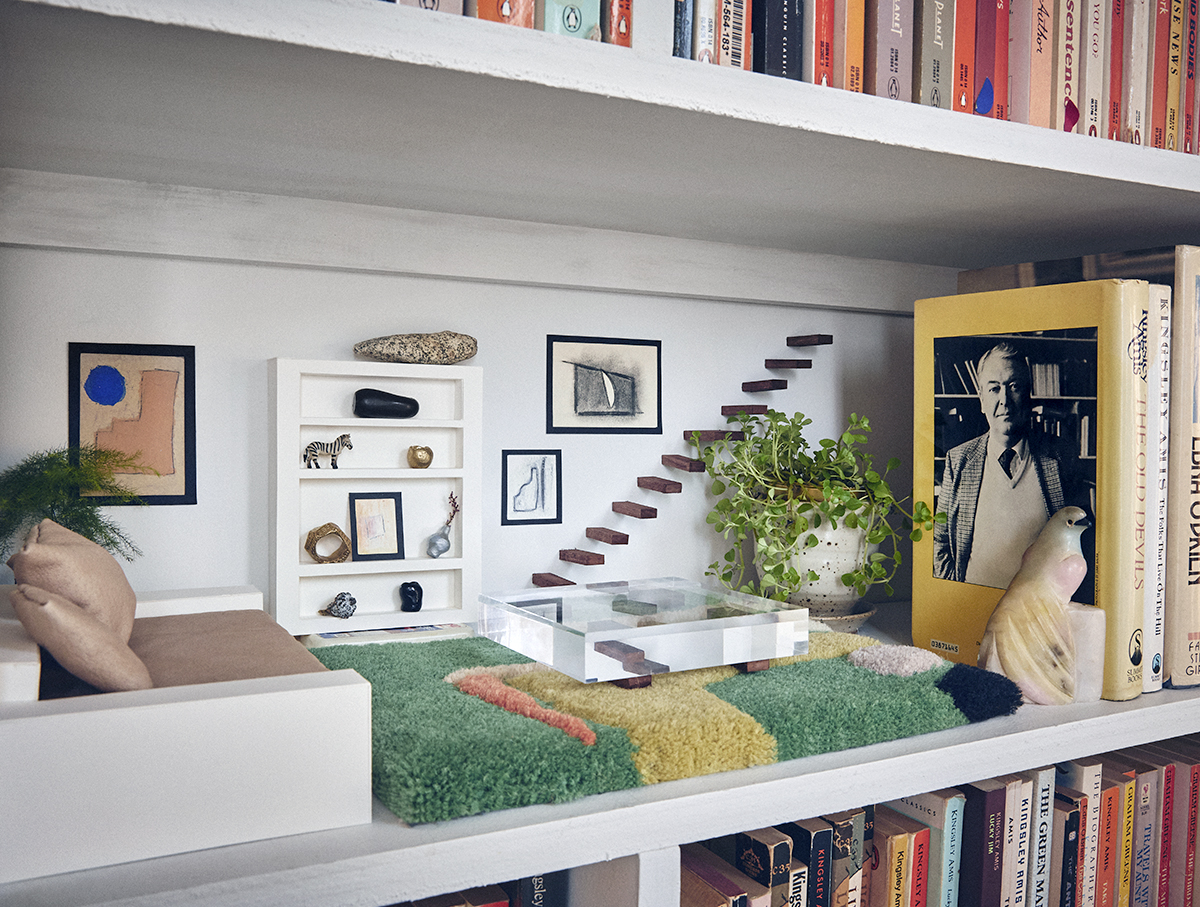 Cold Picnic really tapped into something when they started building miniature sets for their latest rug releases — we low-key feel bursting with happiness whenever we see them. The latest series, shot by Jonathan Hokklo, features their new Life at the Bottom of the World collection, and "imagines the sort of 1970s Californian rooms a little 4-inch Joan Didion would inhabit if she made her home in the corners and cupboards of Phoebe and Peter's Queens apartment."
Links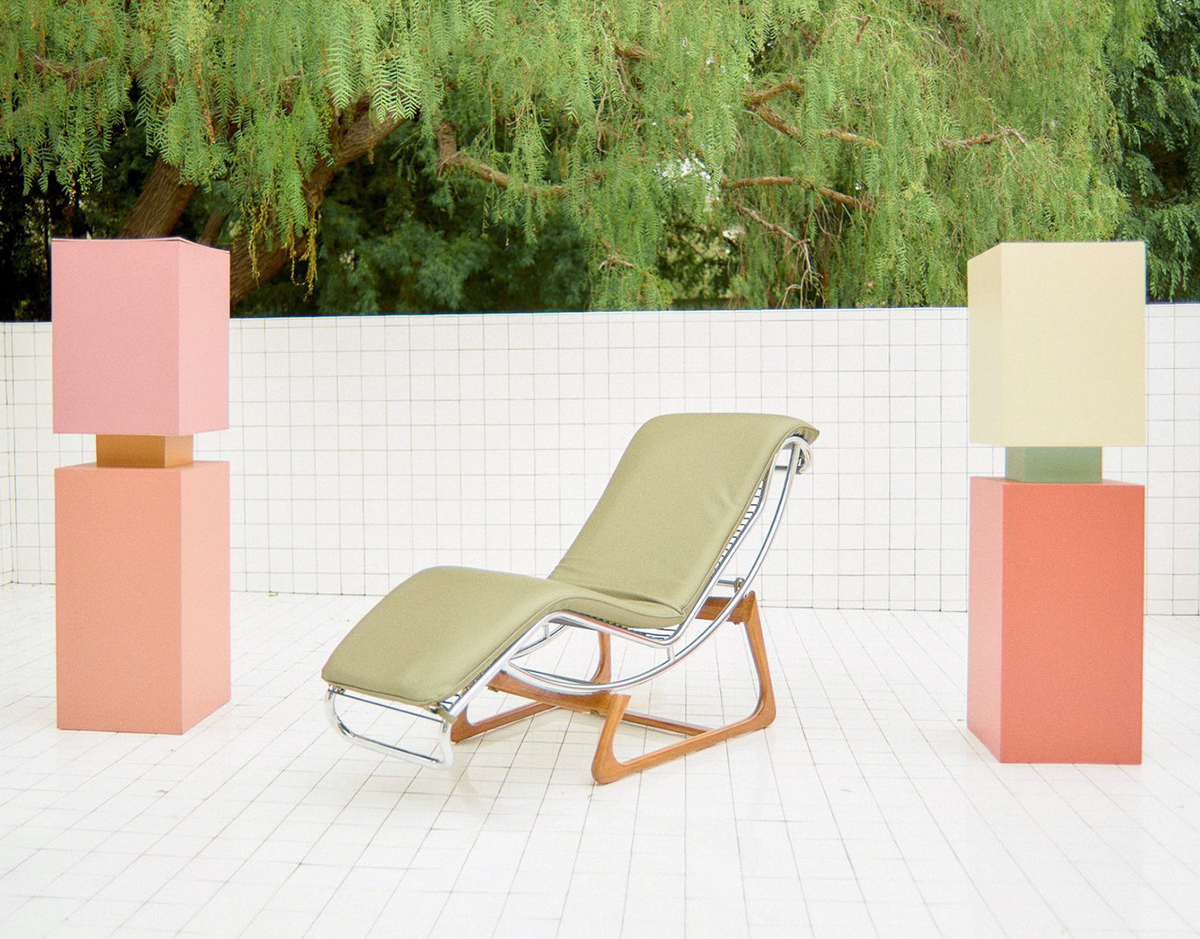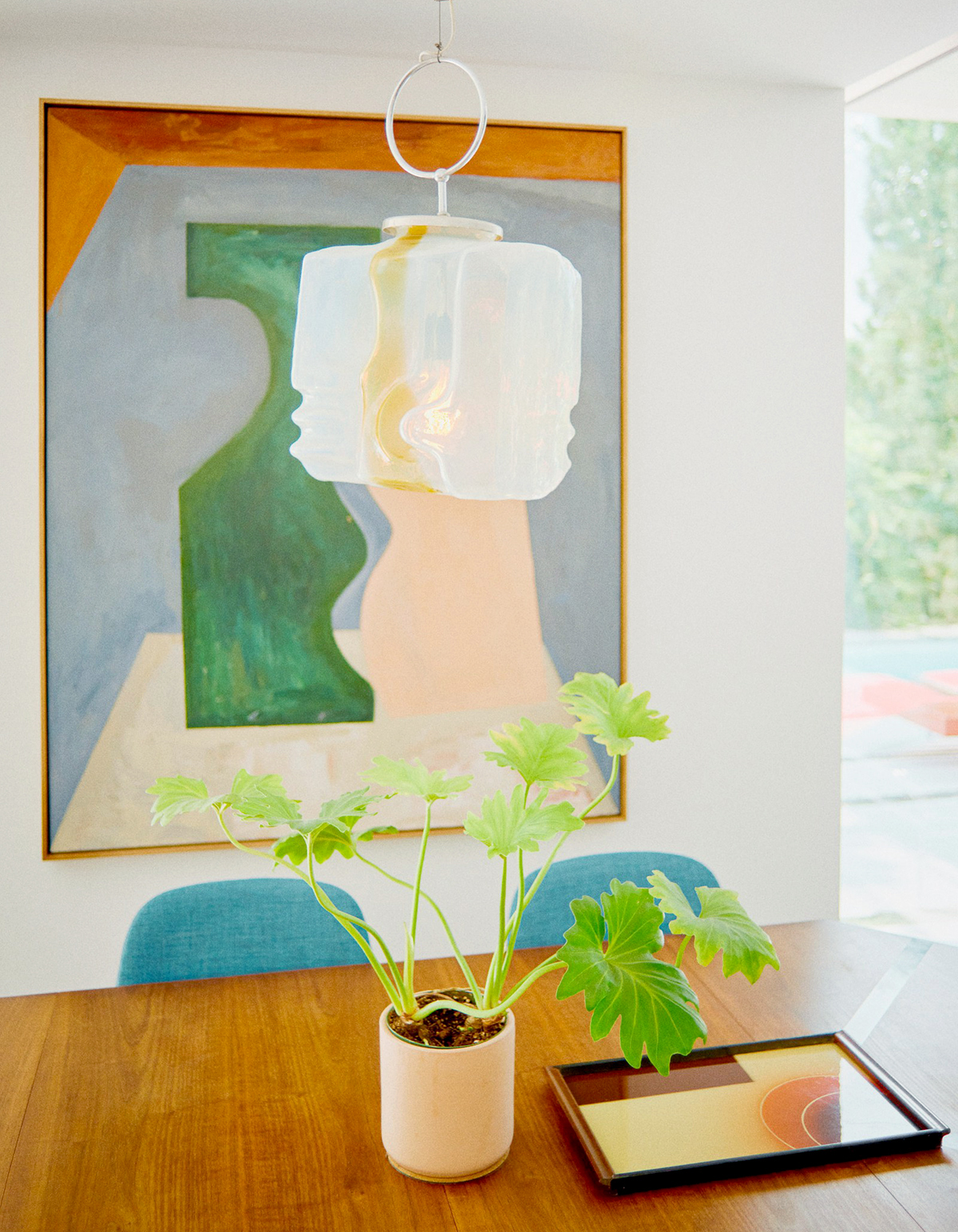 Earlier this month, Clever paid a visit to the amazing new home of George Augusto in Los Angeles, which also happens to house the art and design gallery he co-founded with Luckey Remington. "While the main room plays host to a traditional white cube exhibition space," write the duo, "paintings, sculptures, and even utilitarian art-objects are sprinkled throughout the living room, kitchen, garden, and terrace."
Shopping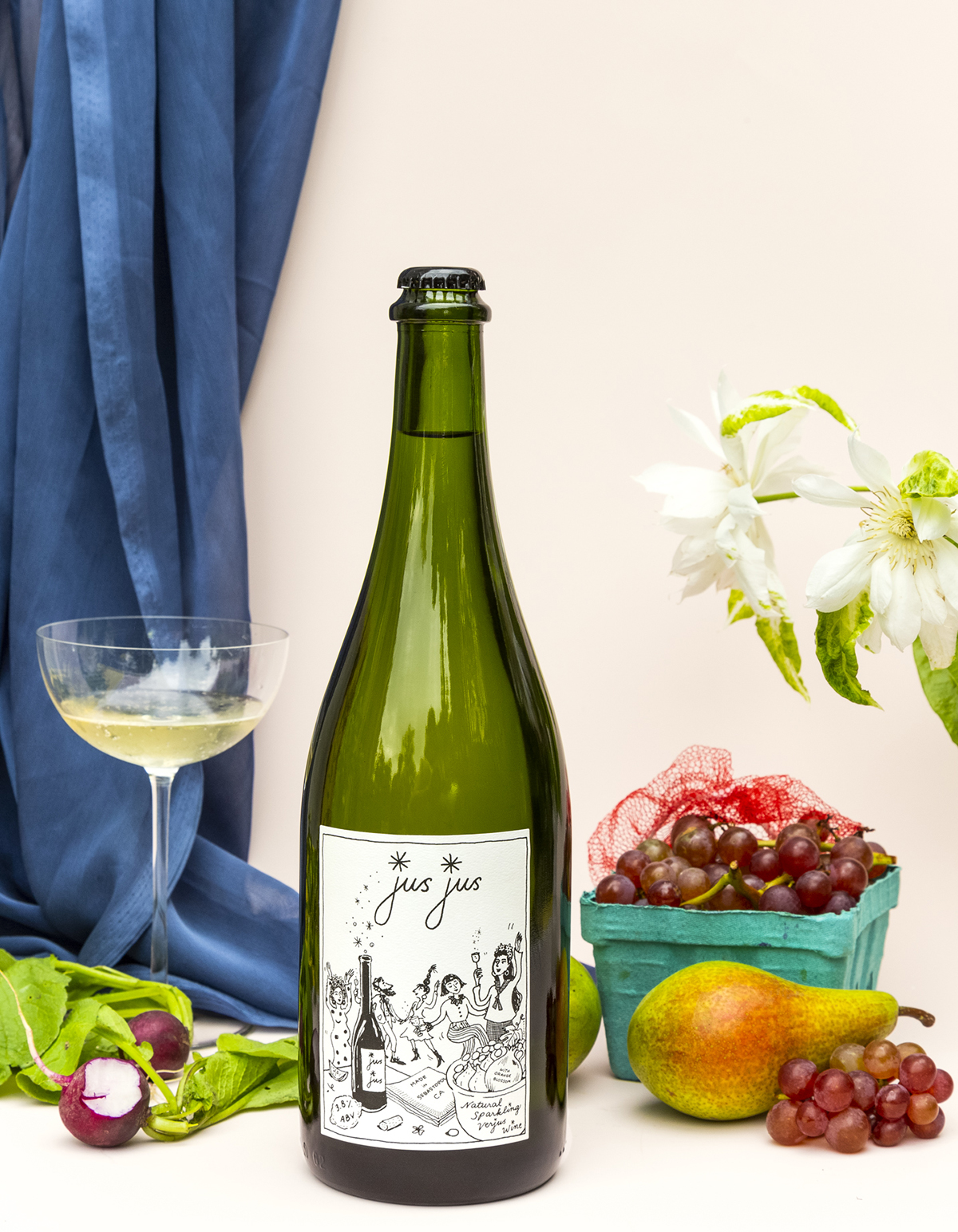 You probably know the name of Julia Sherman from her hit cookbook, Salad For President, but she recently teamed up with the natural winemaker Martha Stoumen to make a sparkling fermented verjus wine called Jus Jus, which has a quarter of the alcohol levels of the regular stuff. And it has a pretty cute label, too.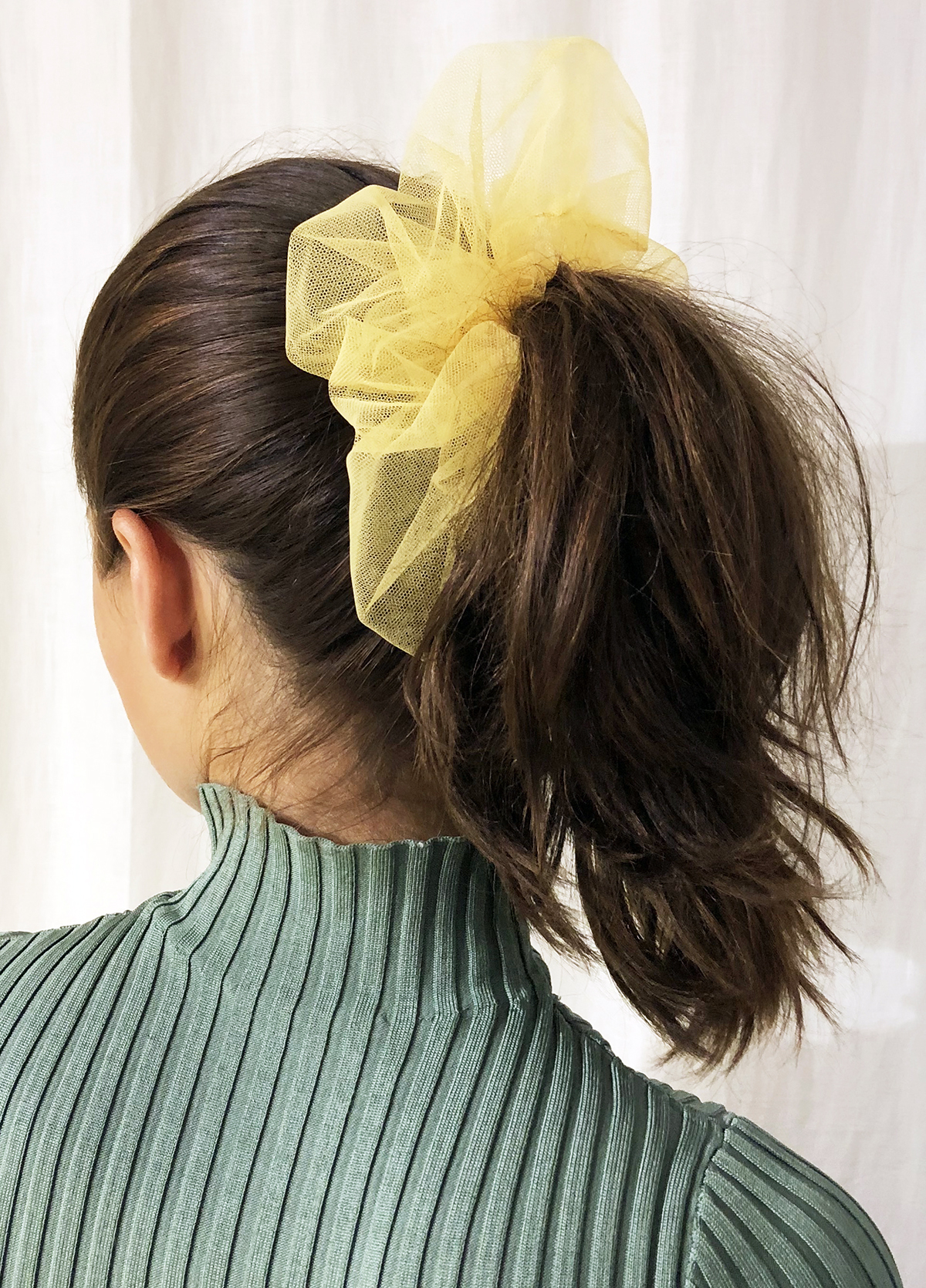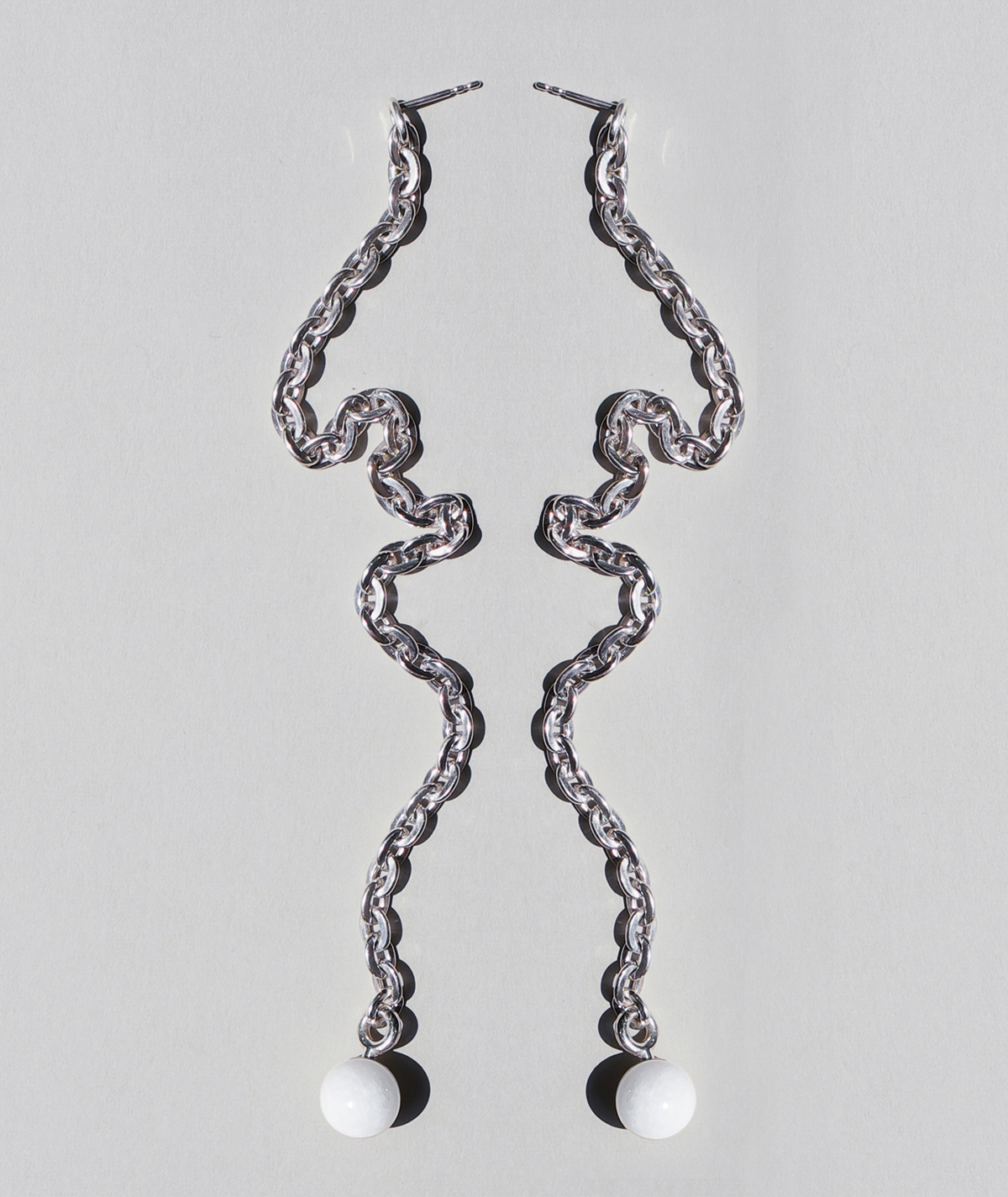 Very much feeling the newest collection by German jeweler Saskia Diez, who singlehandedly turned the ear cuff into a thing we suddenly need. We're also loving all of her extreeeeemely long earrings, and the Italian-tulle scrunchies she has listed in the kids' section of her shop that you know you're gonna see some 40-year-olds wearing too (ahem).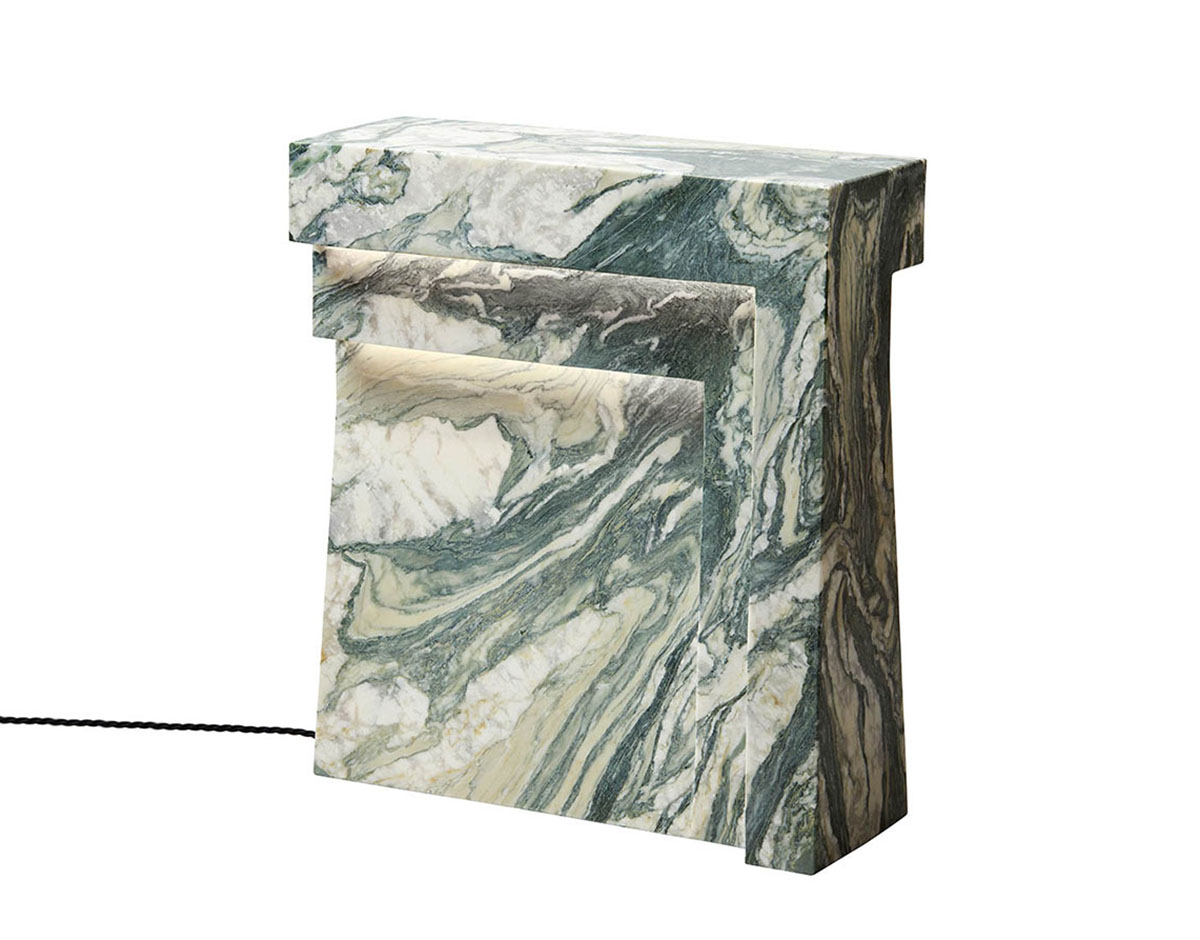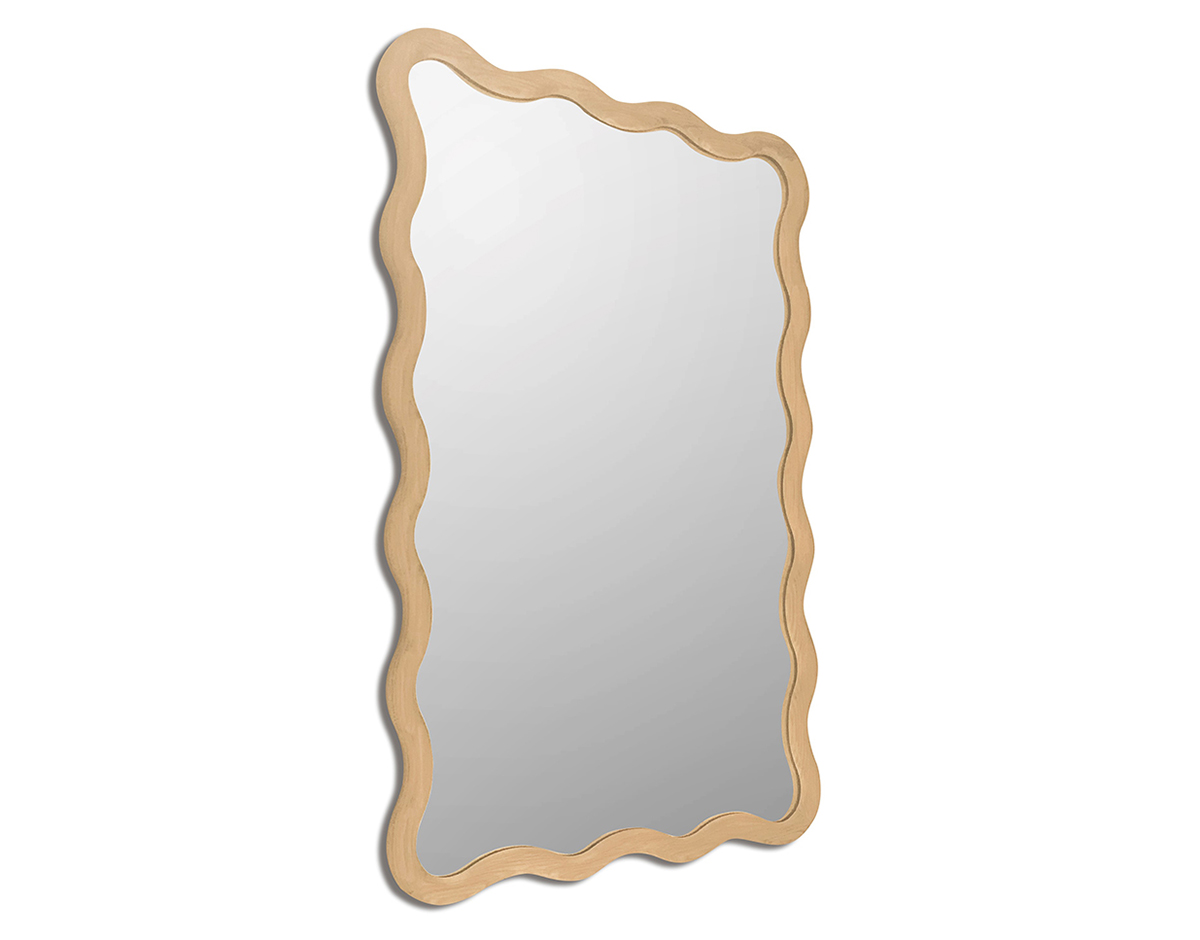 In our submissions box this week was a reminder to peruse the latest additions to the online showroom Invisible Collection, which specializes in furniture made by interior designers. After doing just that, we came away with two major finds — everything by Humbert & Poyet, including the Verde Luana marble lamp pictured above, and this wavy oak mirror by Jerome Faillant-Dumas.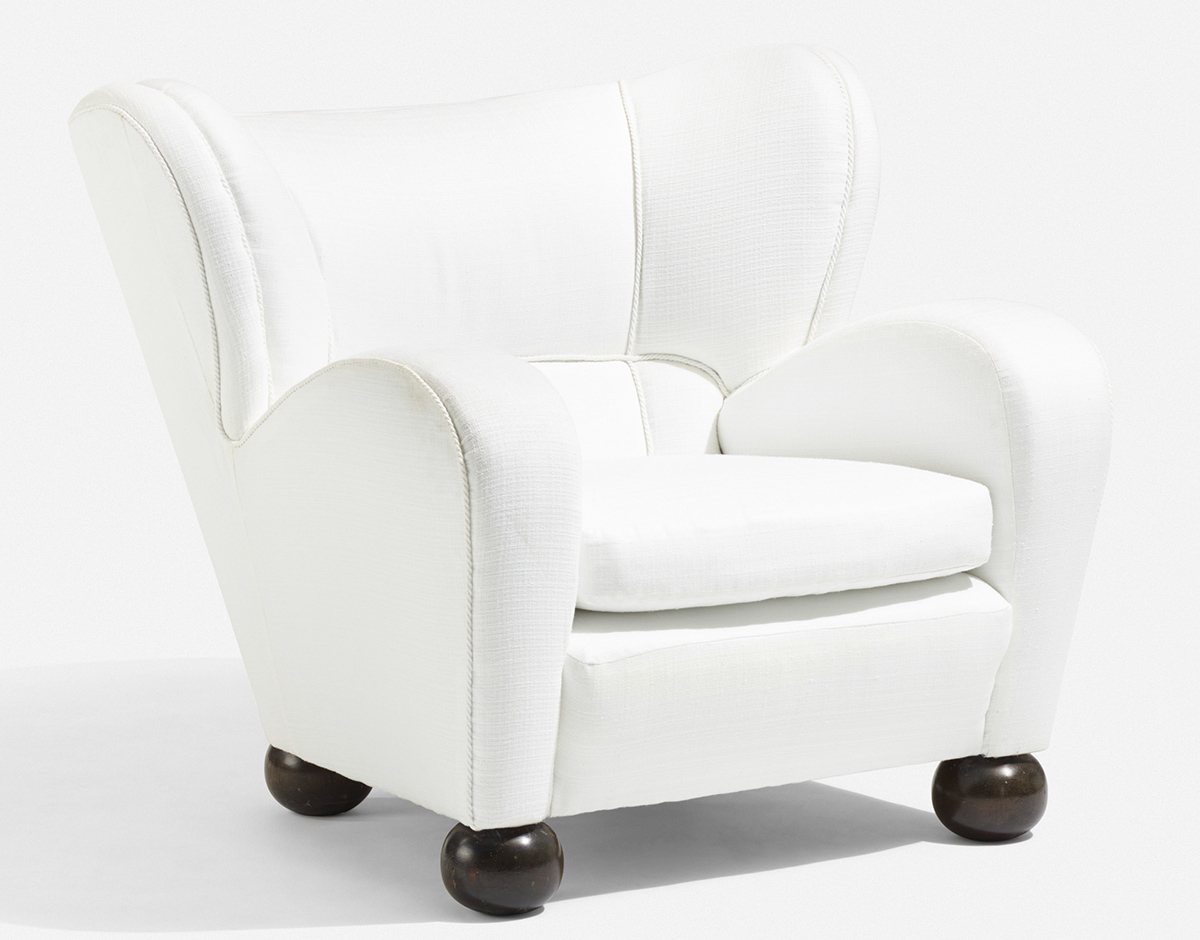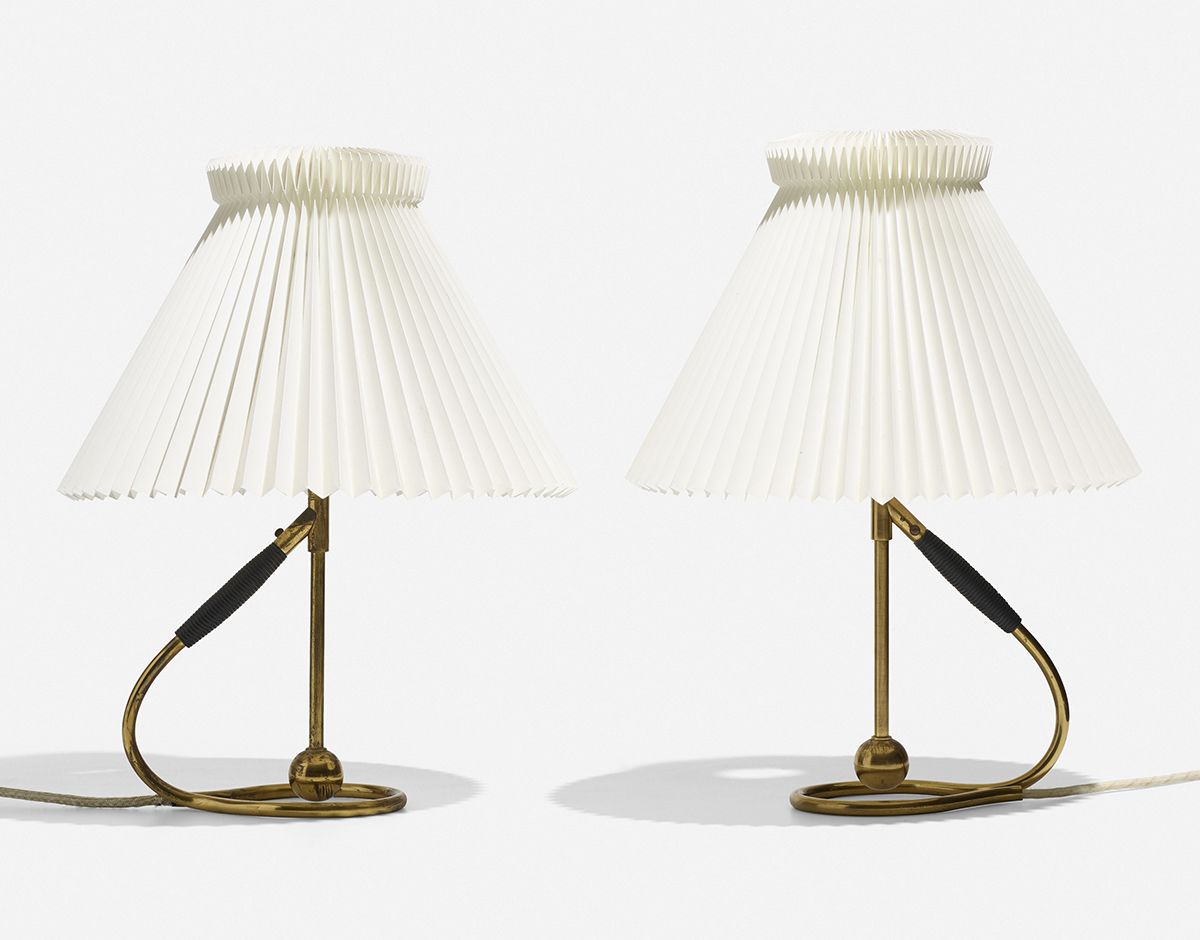 This week in tiny balls™, we spotted two prime specimens in Wright's Scandinavian Design auction happening this Tuesday — a 1939 white armchair by Märta Blomstedt, and a pair of 1945 Kaare Klint lamps with lovely pleated shades. (There's also an Axel Einar Hjorth table, for those of you who have really been paying attention.)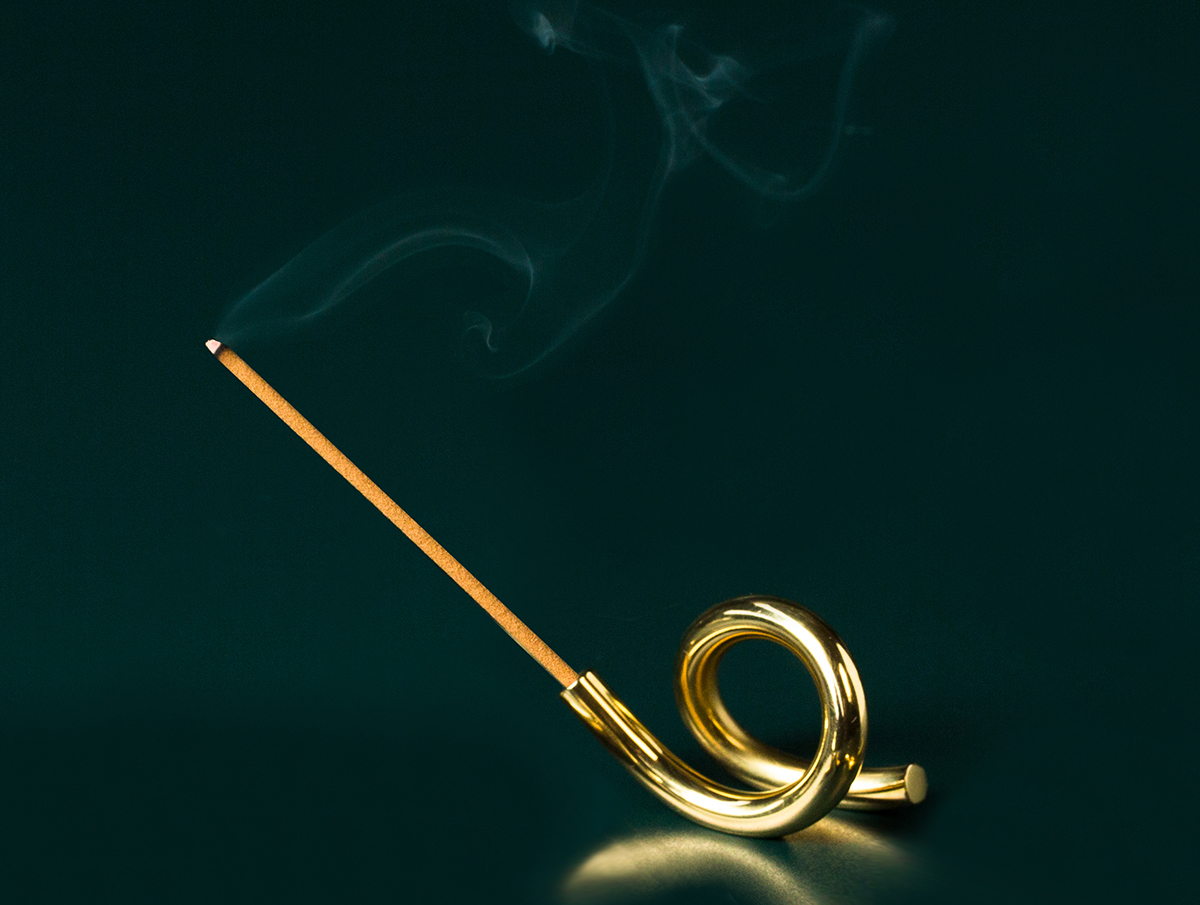 Did you know you can own a piece by Soft Baroque for only $35? Neither did we, until I learned that the Australian incense brand Subtle Bodies was offering a series of inexpensive brass incense burners designed by the UK duo, which you can now purchase in the US via my other project, Tetra.
Exhibitions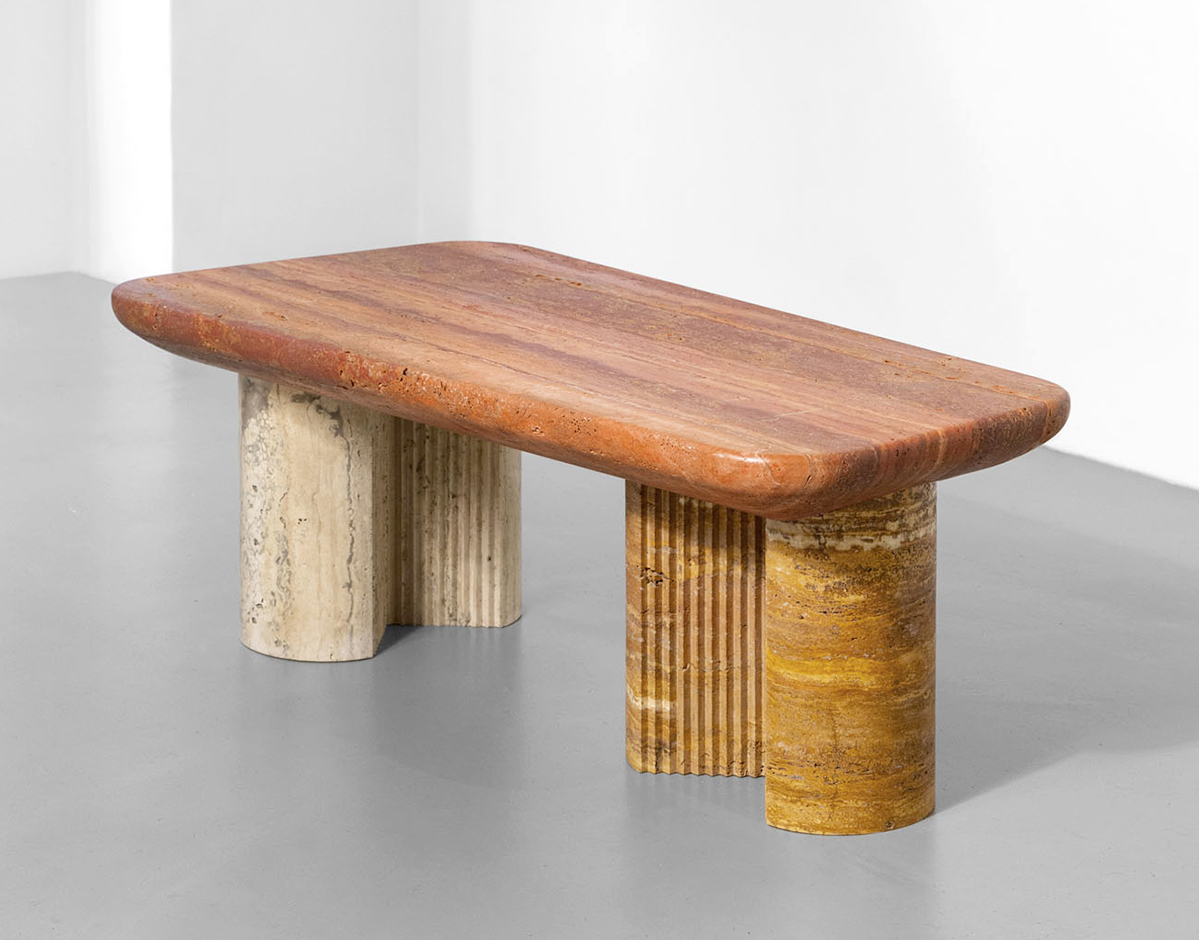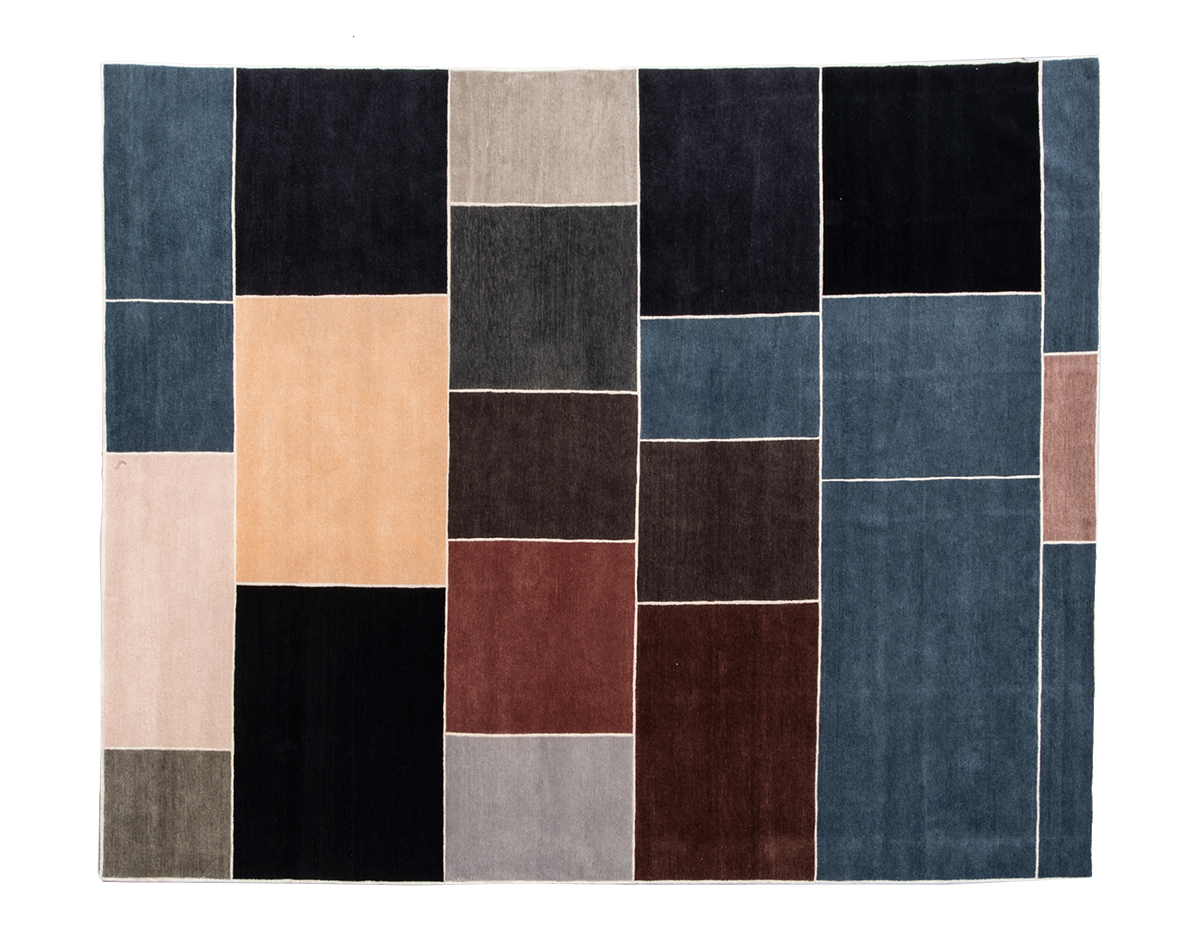 The Salon Art + Design fair is happening again this weekend in New York, and two of our favorite pieces from the show so far are the mixed-marble Polychrome Columna coffee table by Sophie Dries for Guistini / Stagetti gallery, and Nilufar's new rug version of the color compositions that Martino Gamper and photographer Brigitte Niedermair made for Dedar a couple years ago.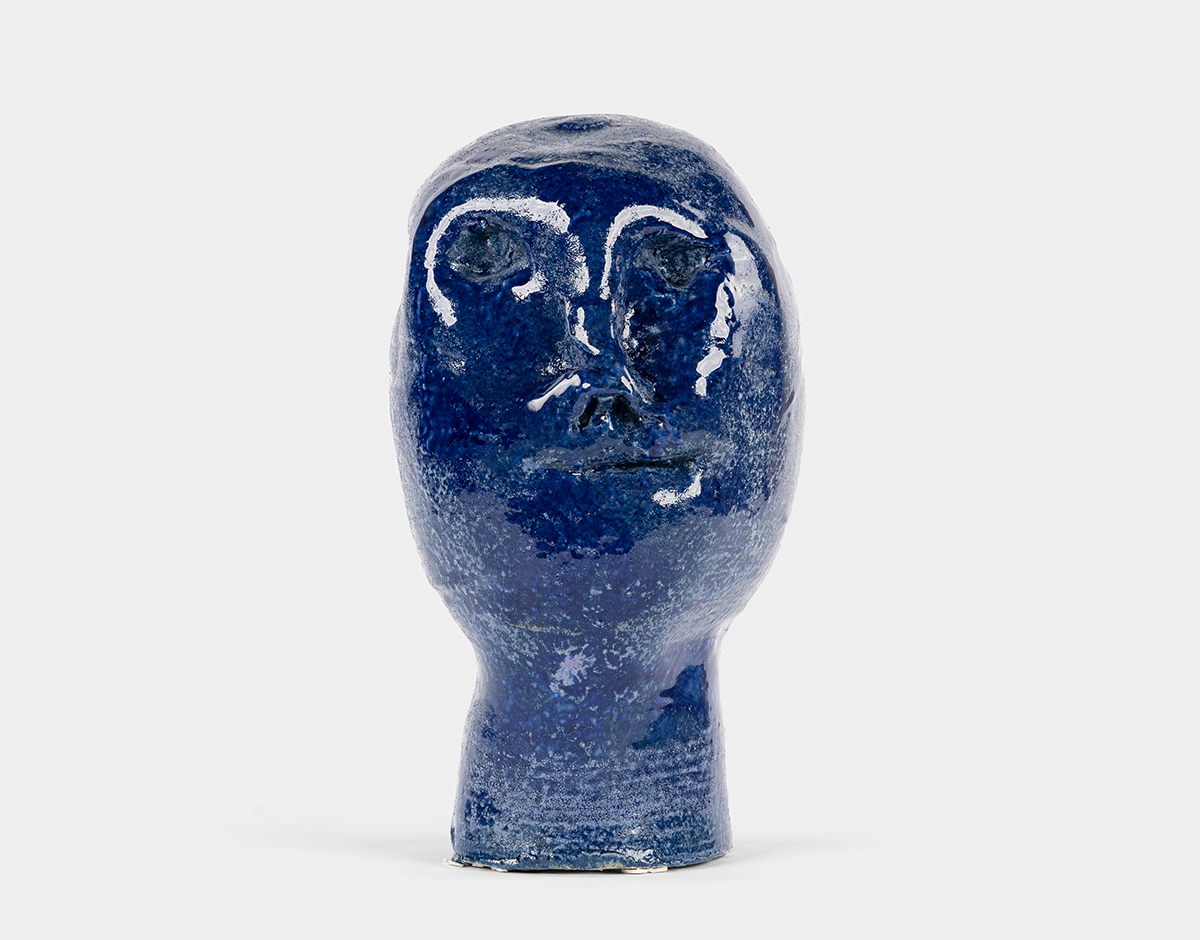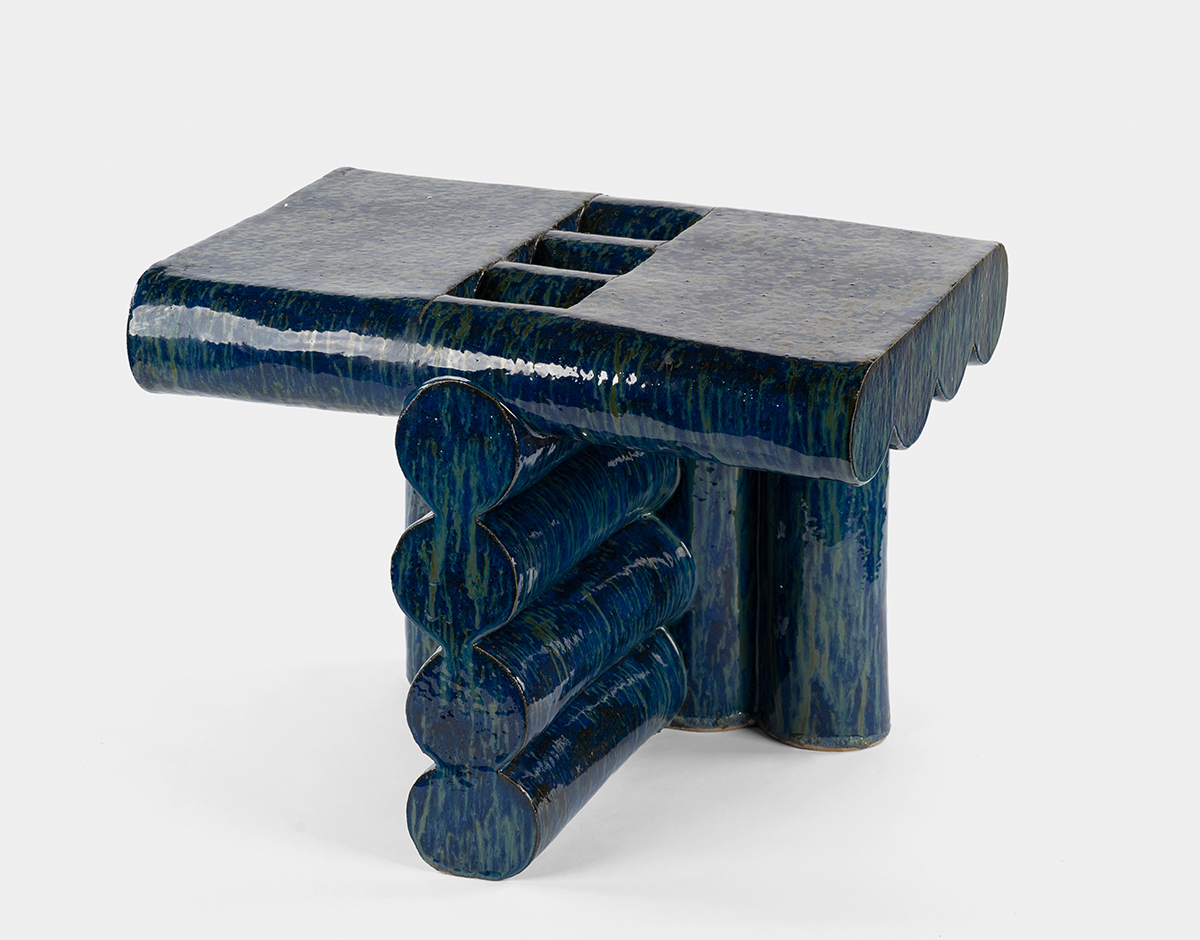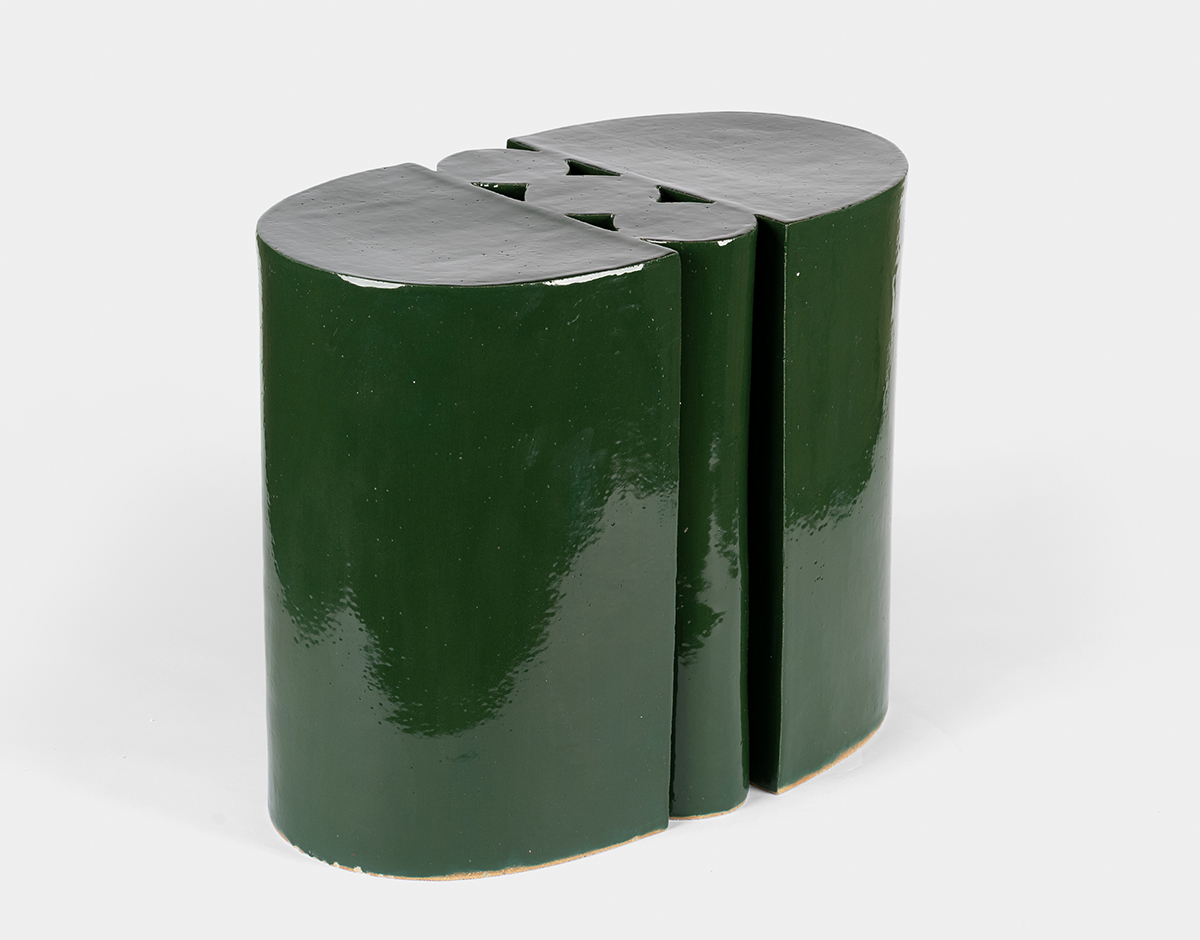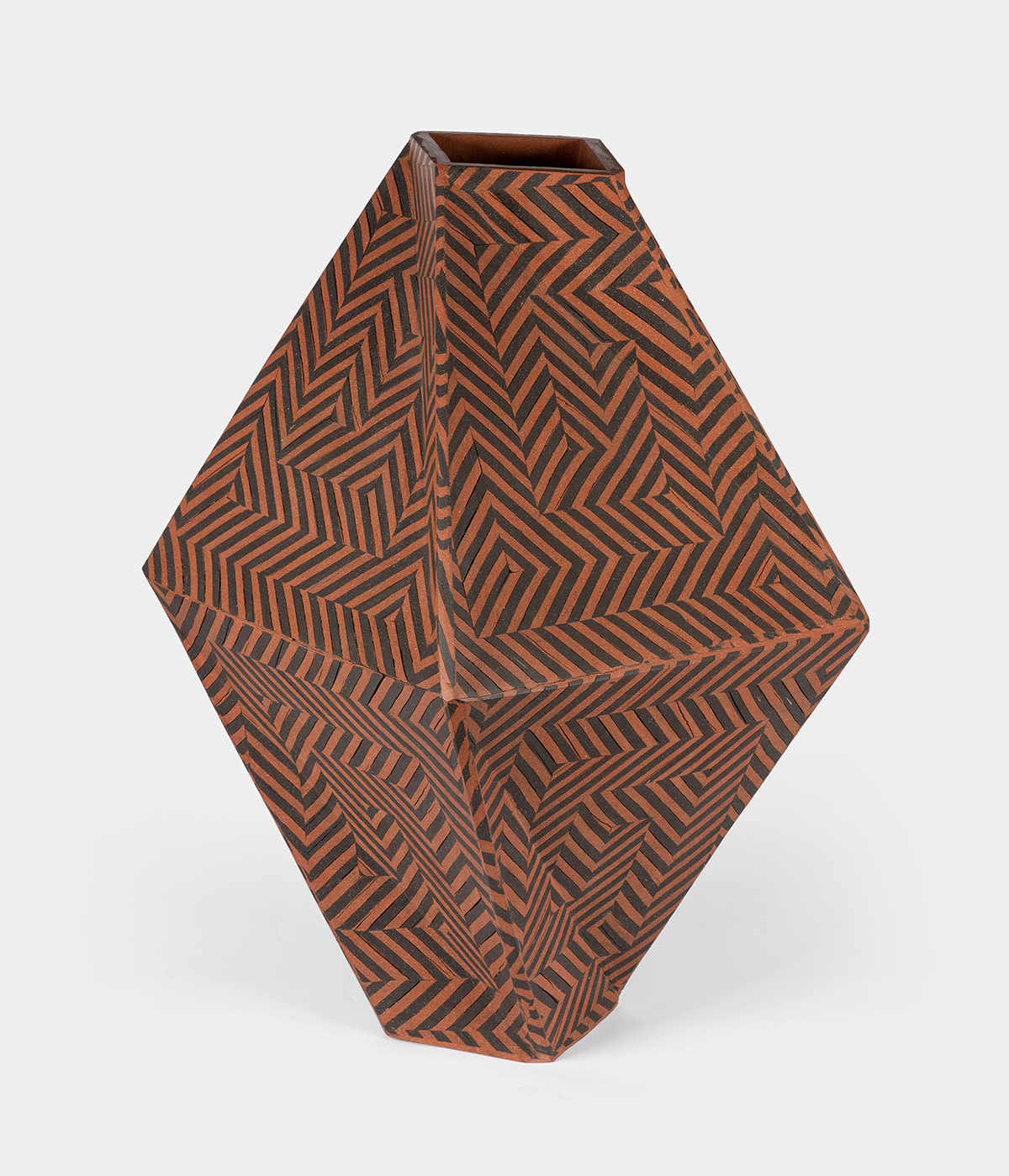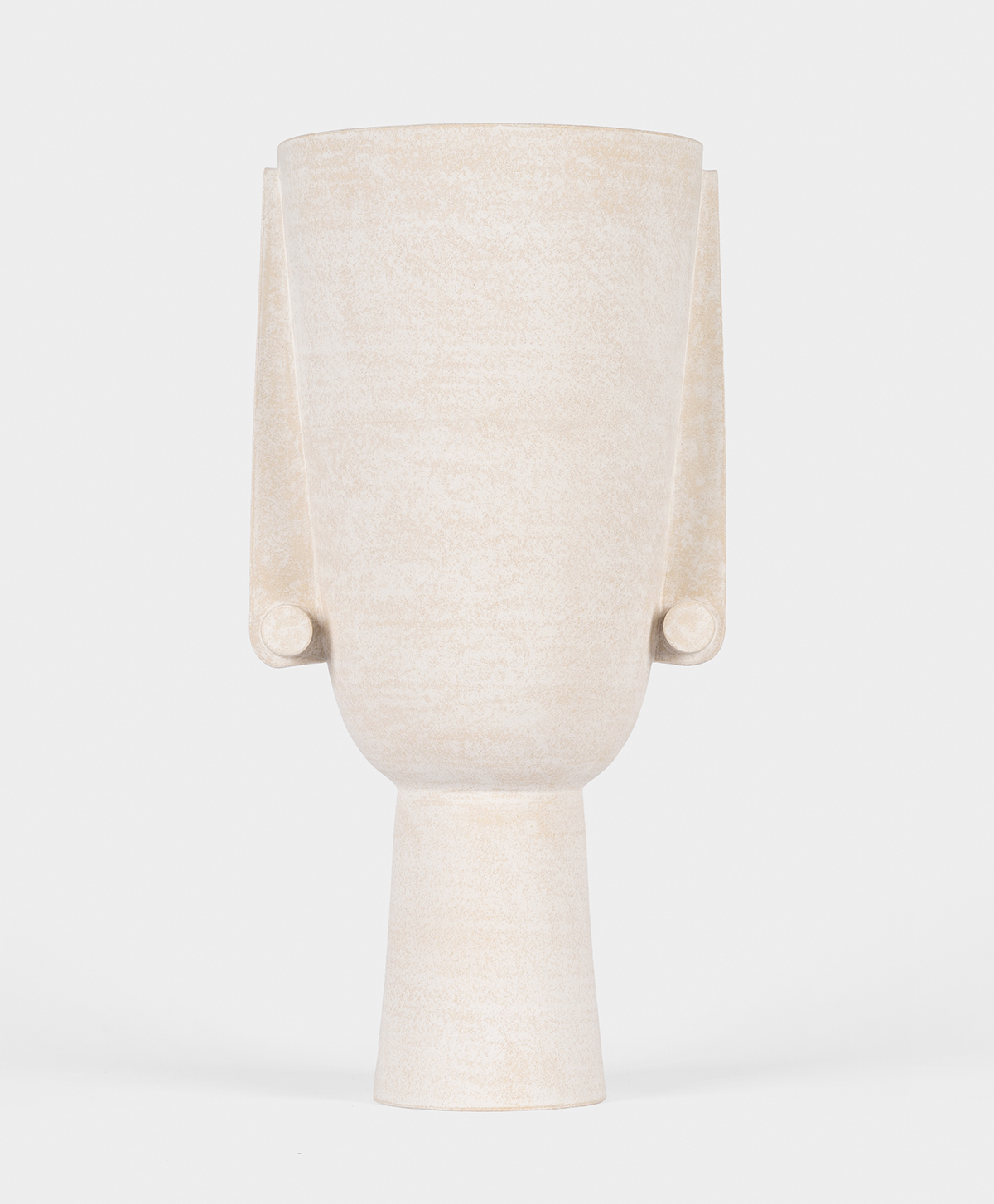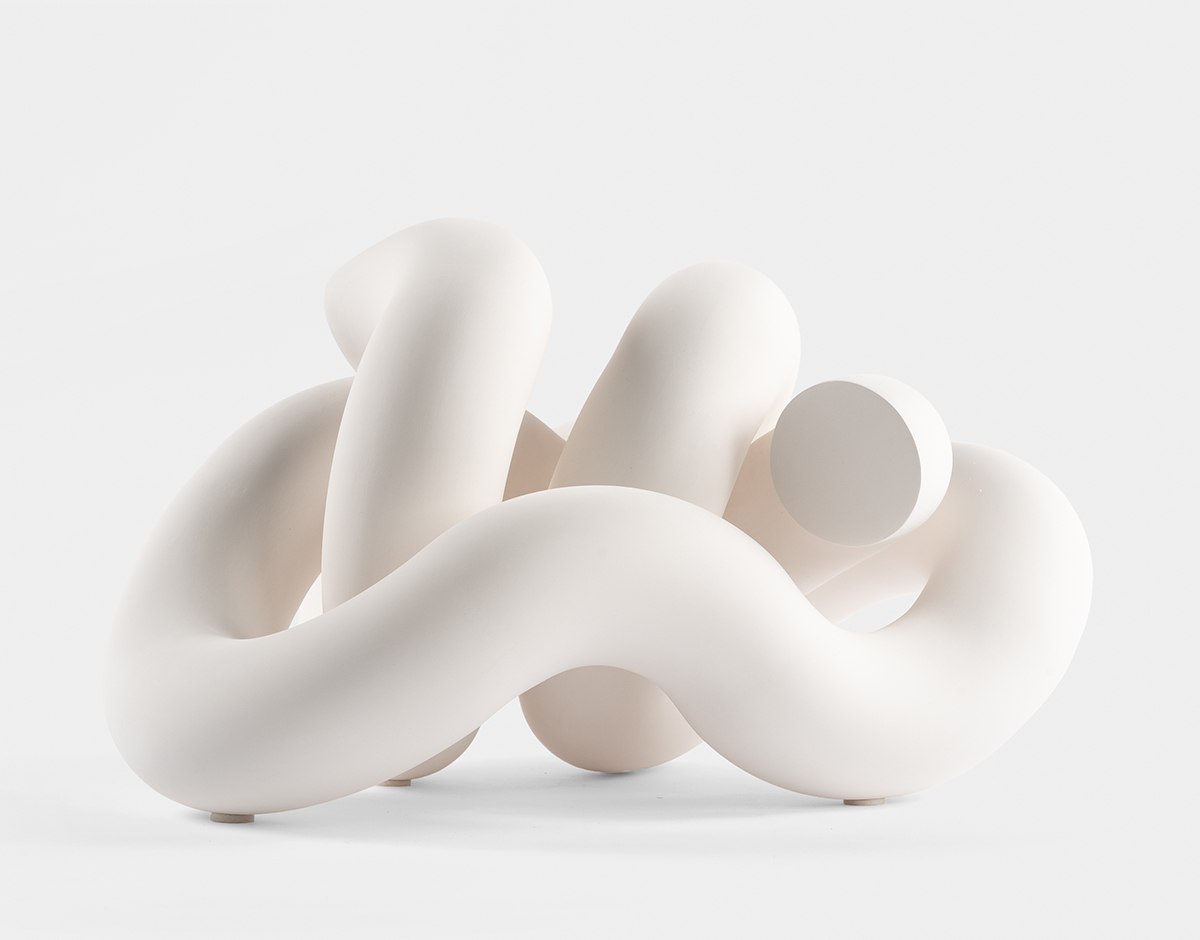 Being a site that was once known for its early championing of young ceramics artists, we felt a special comraderie with Tom Morris this week as he opened the show he curated with The Future Perfect: Mess, Expressionism and Experimentation in Contemporary Ceramics. Taking place across all three Casa Perfect locations, the show includes works by 32 makers, including the ones above, from top: ceramic head by Apparatu, side tables by Bari Ziperstein, vessel by Cody Hoyt, vessel by Eric Roinestad, and sculpture by Roger Coll.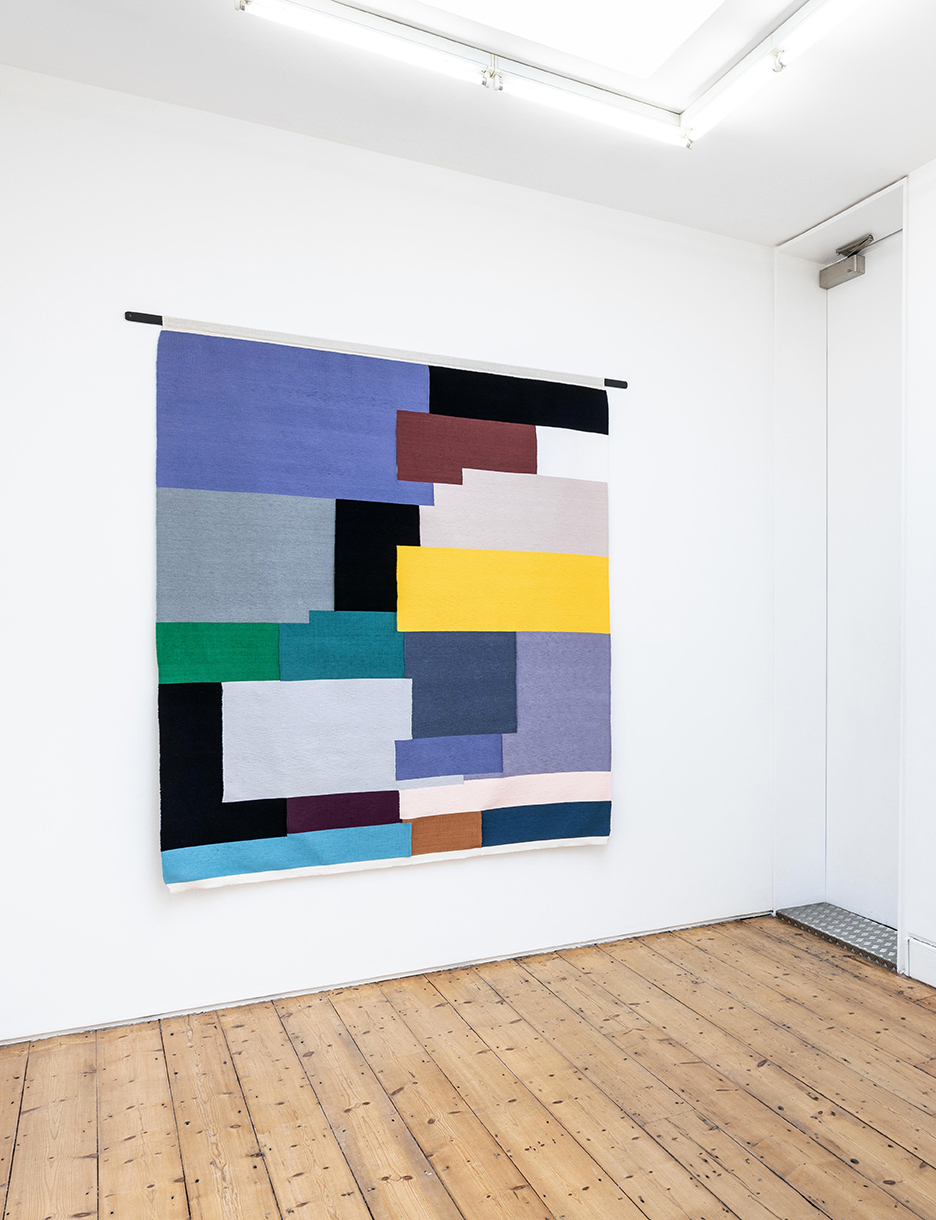 Really lovely wall textiles by Brussels-based artist Hana Miletić in her current show at The Approach gallery in London. "Made with bags of discarded, incompatible yarn that the artist bought from the only still existing yarn factory in her hometown of Zagreb, the works pay homage to the textile industry in Yugoslavia," writes the gallery.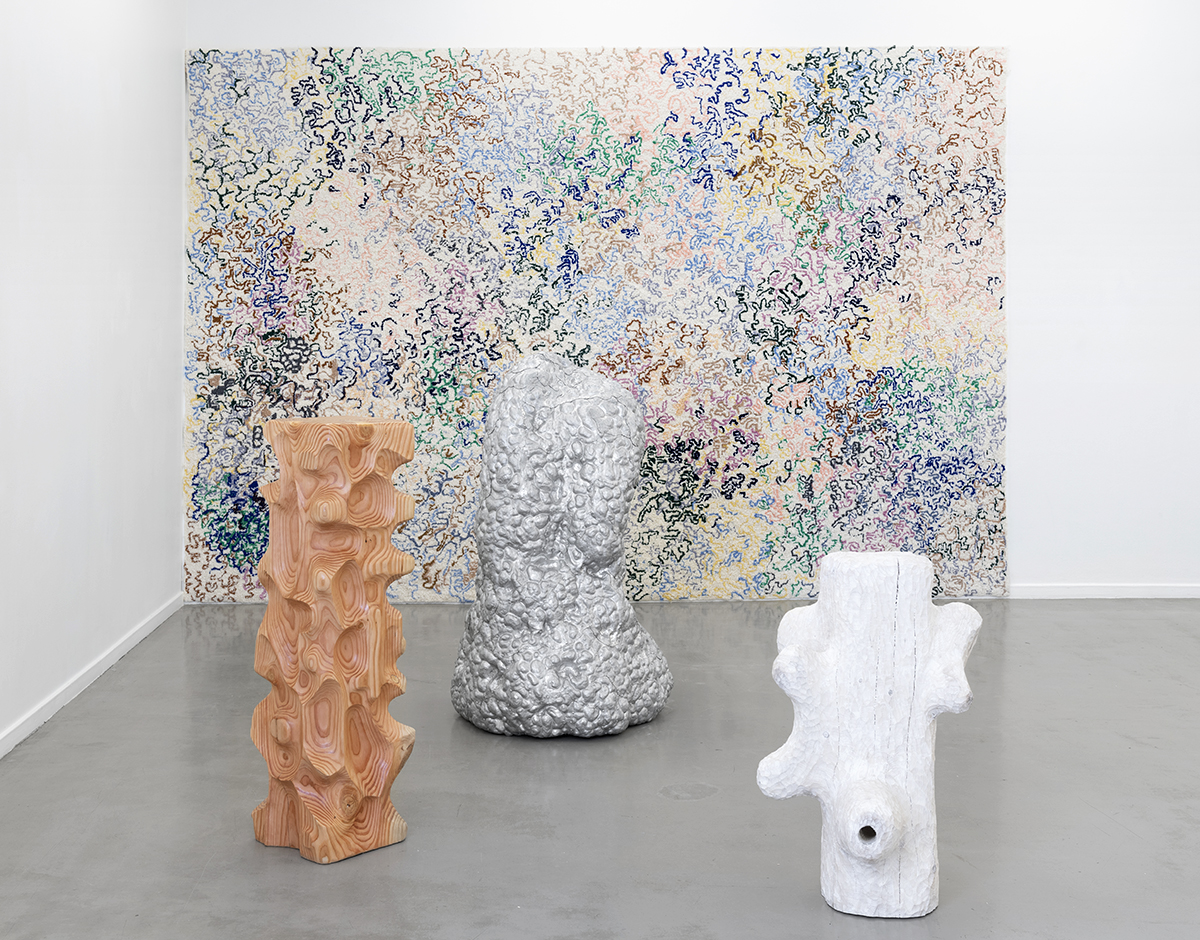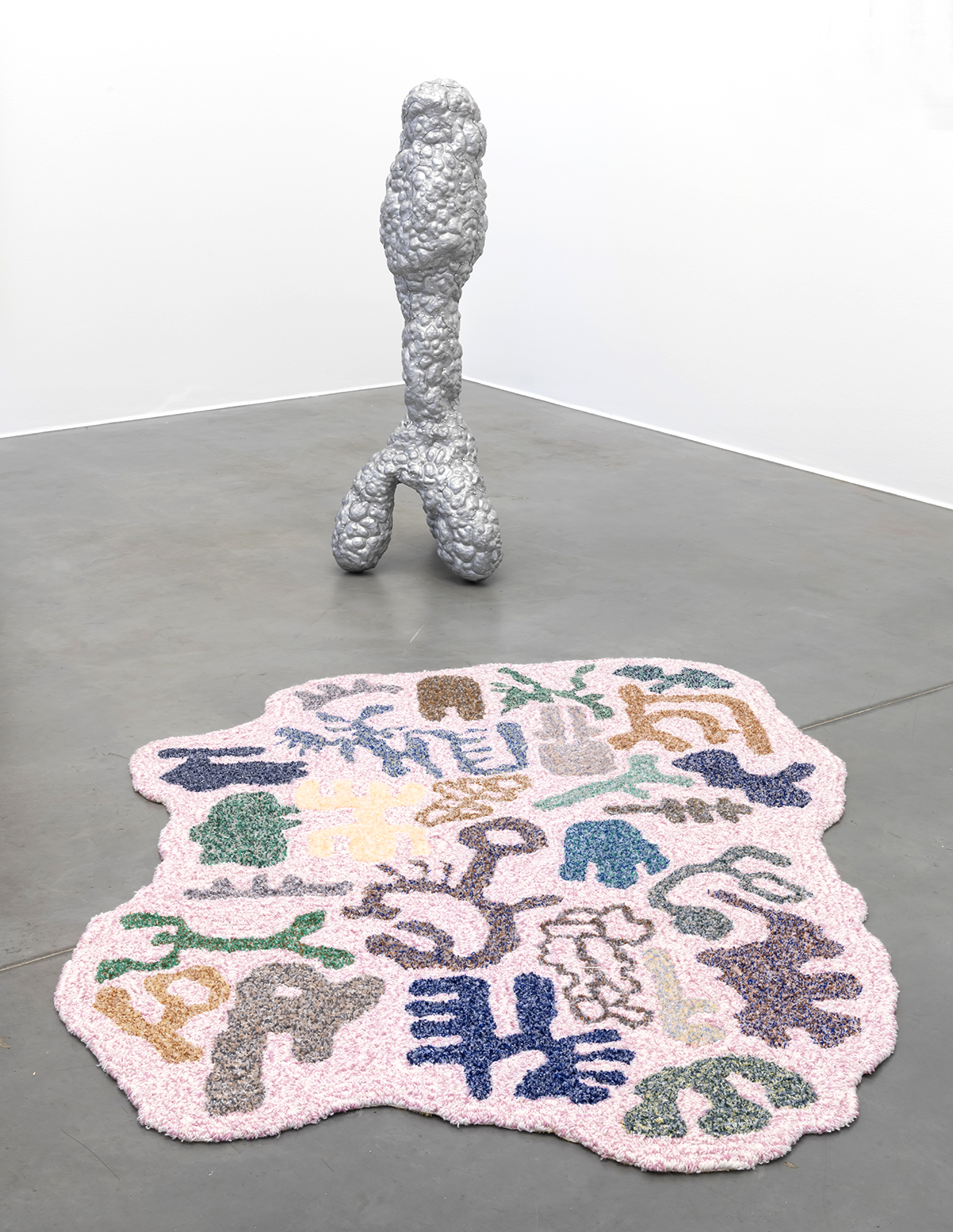 Clearly a huge week in textiles, as object designer Sigve Knutson debuted some super-colorful rugs at his exhibition at the Akershus Art Centre outside Oslo, one of them festooned with silhouettes of his three-dimensional works.