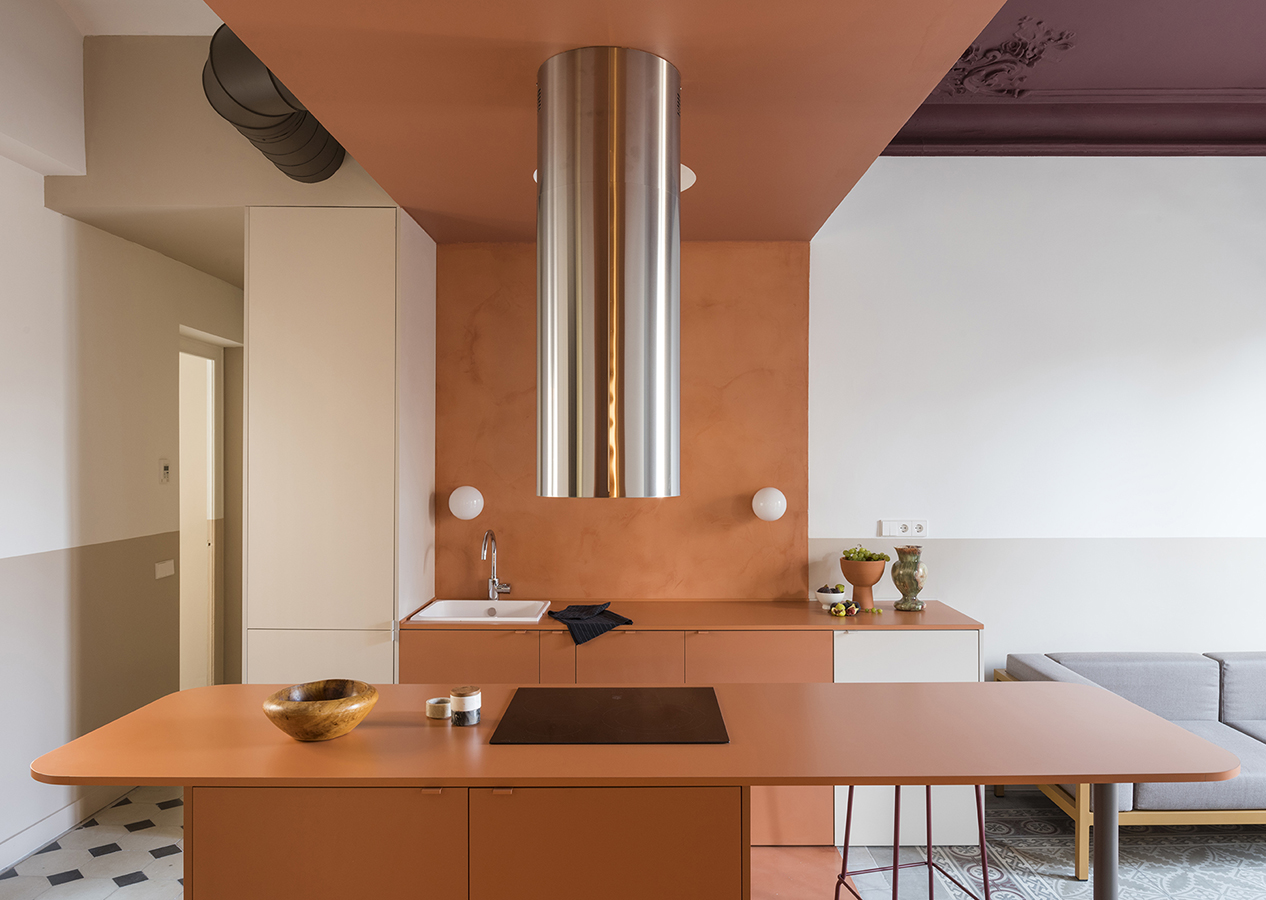 A weekly Saturday recap to share with you our favorite links, discoveries, exhibitions, and more from the past seven days. This week: readymade sculptures from off-the-shelf parts at Lowe's, a color-blocked apartment in Barcelona, and a stellar new lighting collection by Workstead, inspired by Modernist architecture and shot on-site at the Philip Johnson Glass House.
Discoveries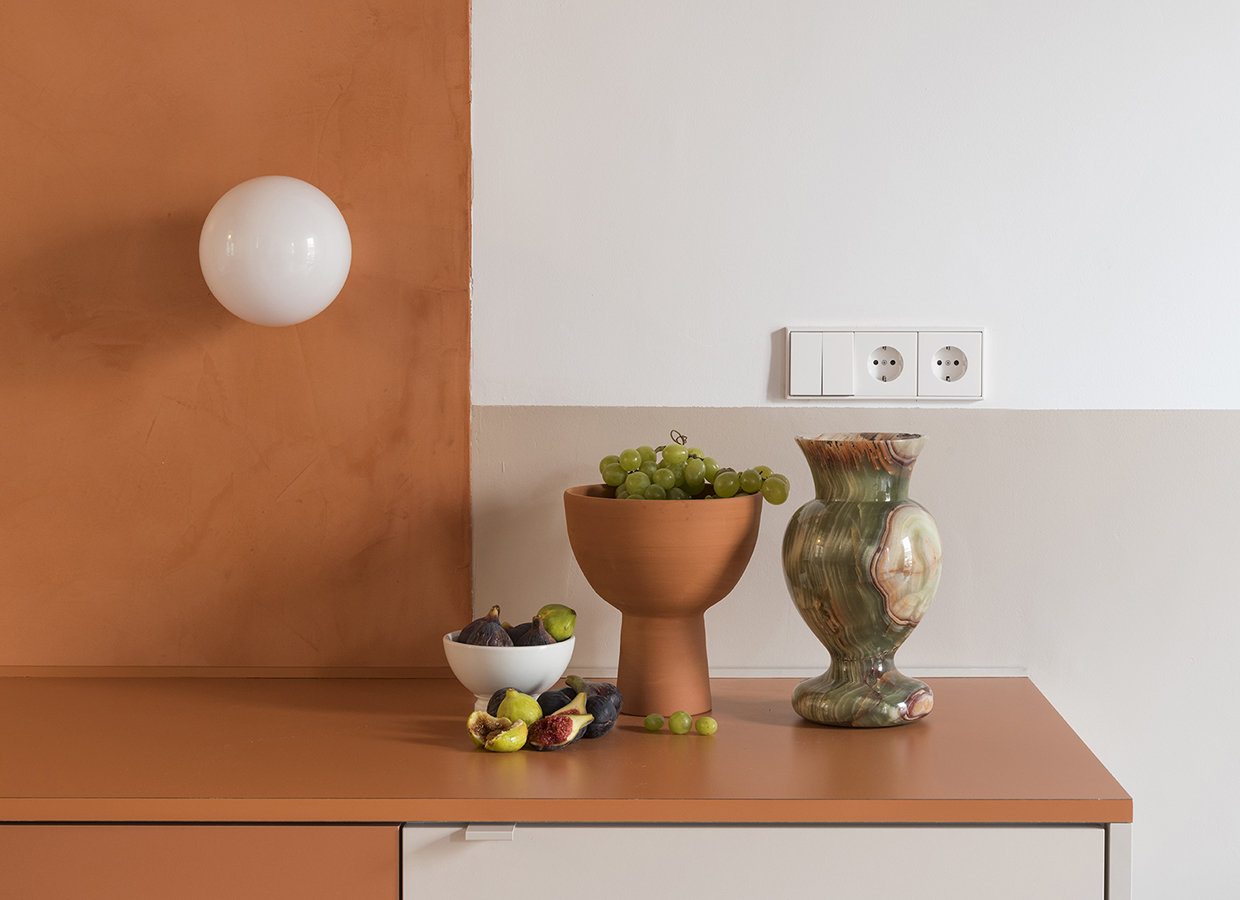 We really liked the color blocking in this Barcelona renovation (above and top) by the Spanish firm CaSA even before we heard the backstory — the apartment, owned by an American family, was ravaged by a fire during the renovation process and CaSA was charged with transforming the damaged surfaces with a tight budget and a partial restoration. The terra-cotta kitchen and cylindrical steel hood are the definite stars here, but we're also digging that onyx vase.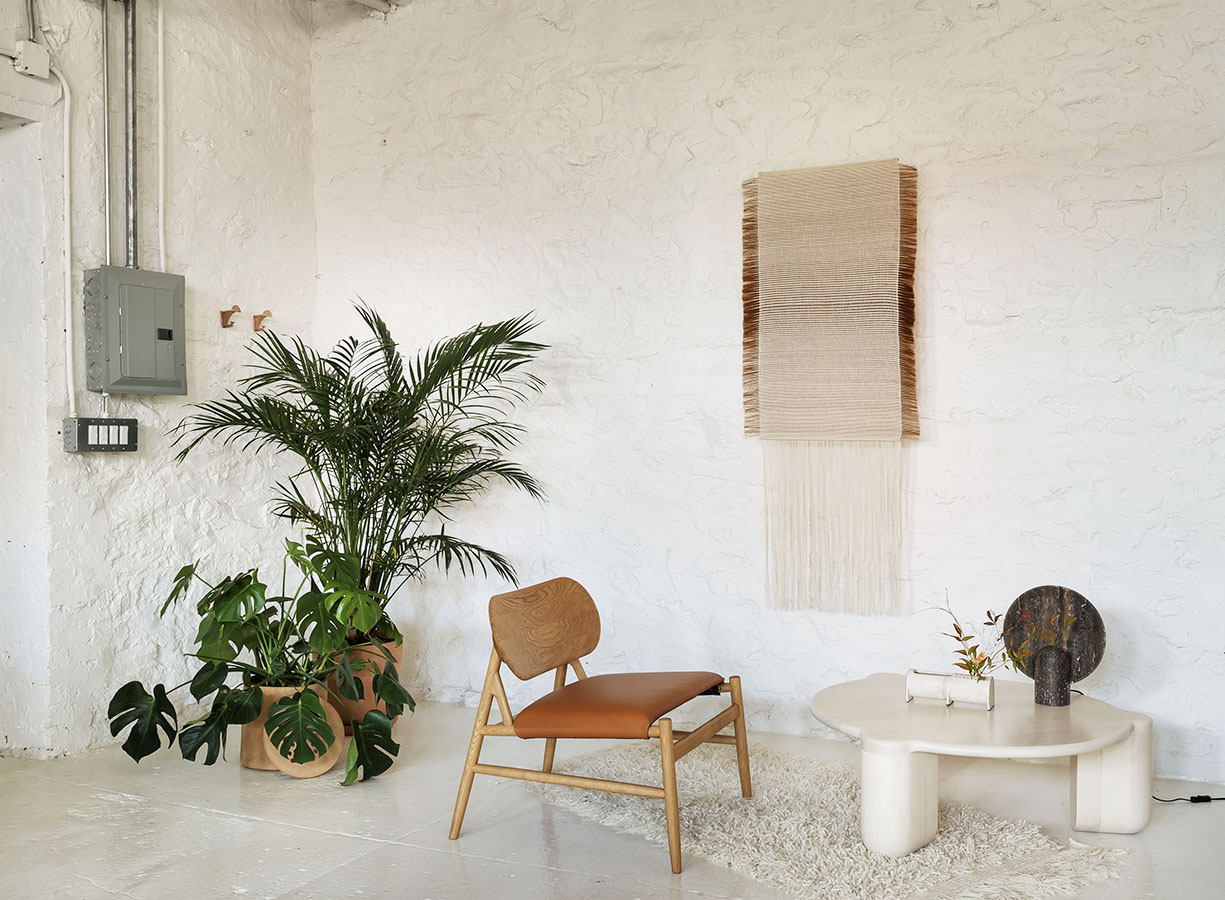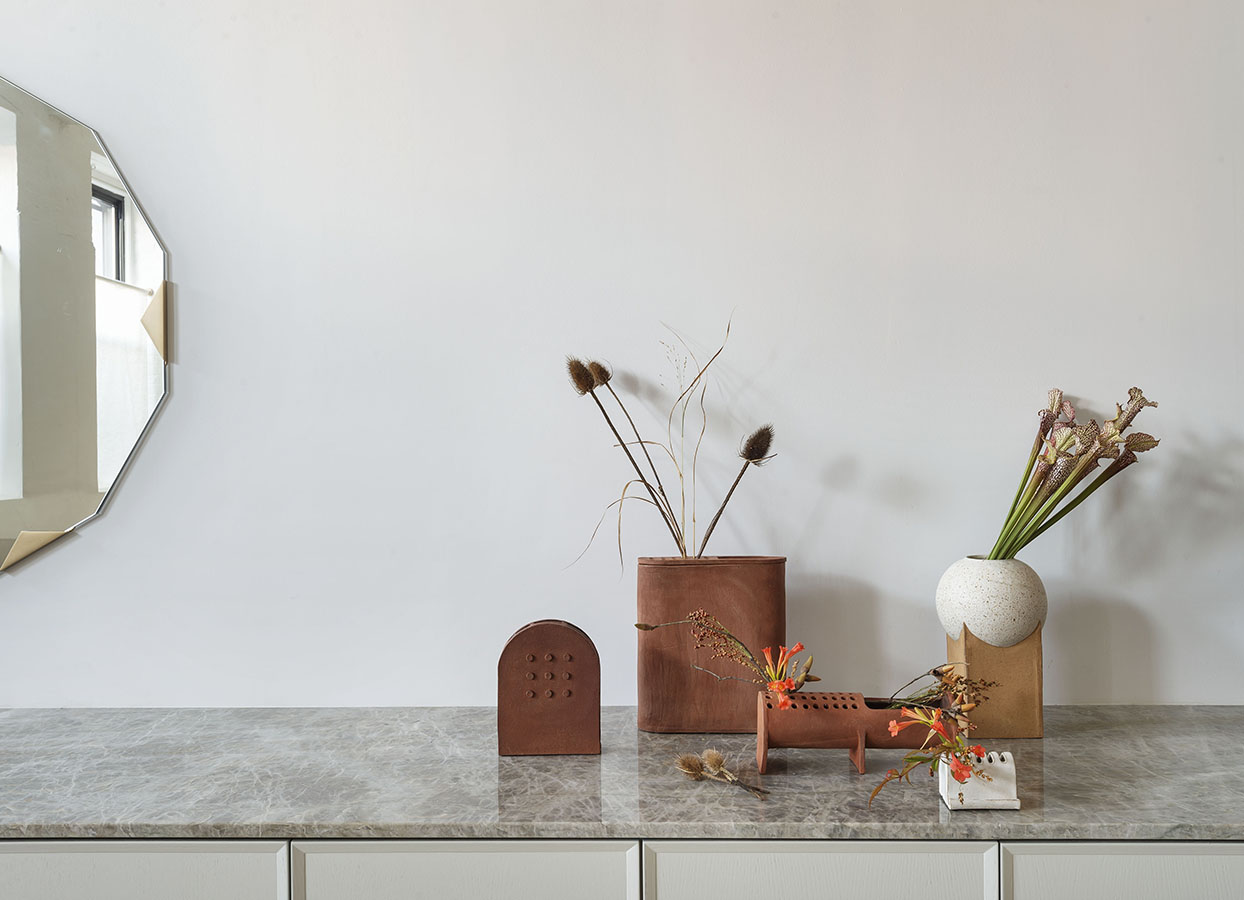 Radnor, the design studio founded by Susan Clark in 2016, is opening up a new studio in the Brooklyn's Old American Can Factory this week, which will feature Radnor's in-house line as well as a curated community of 300 artisans. The new studio will feature new furniture and rugs from Bunn Studio and Adam Rogers, alongside work by newly represented designers including Salem van der Swaagh, Henry Wilson, David Thulstrup and BRDR Krüger.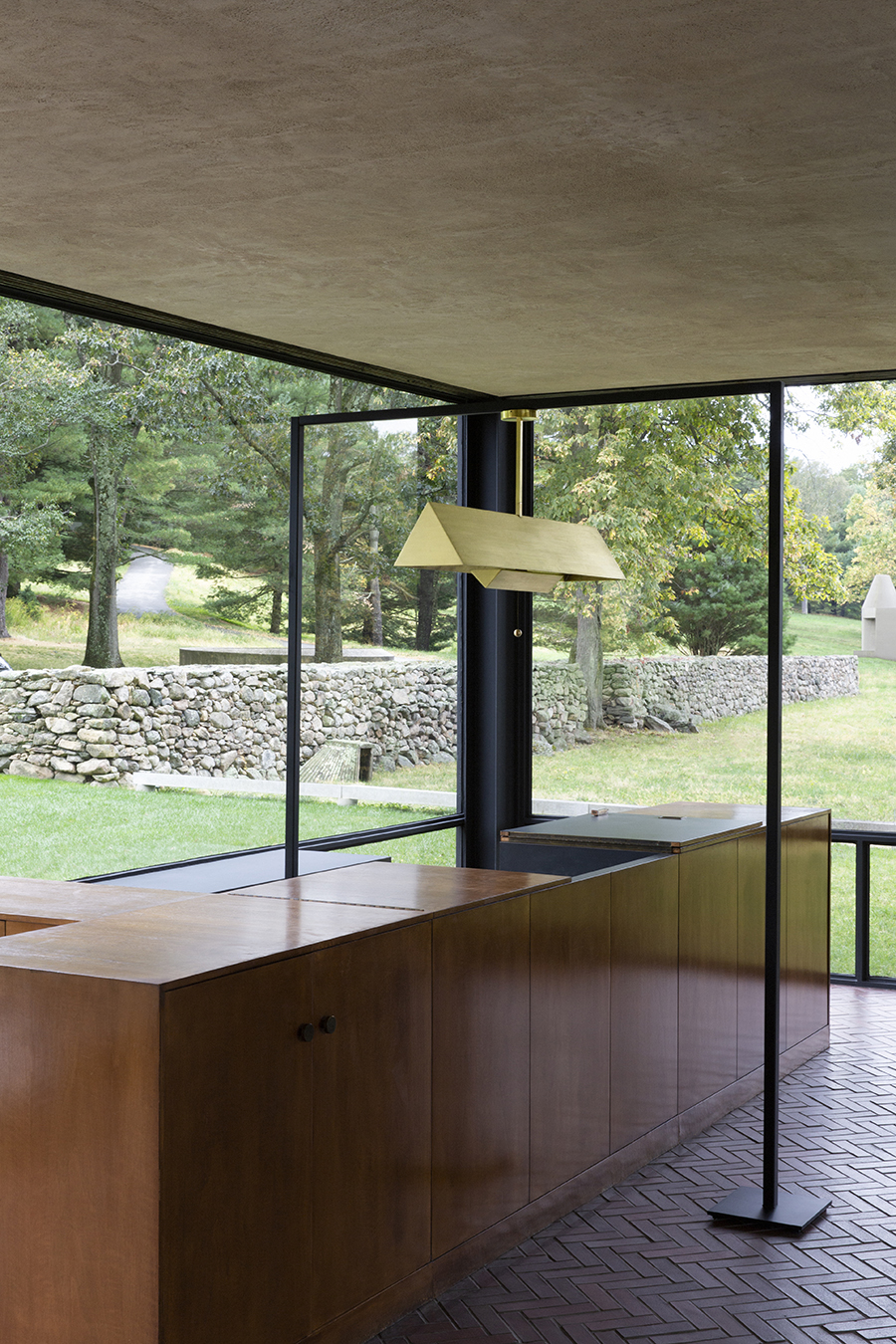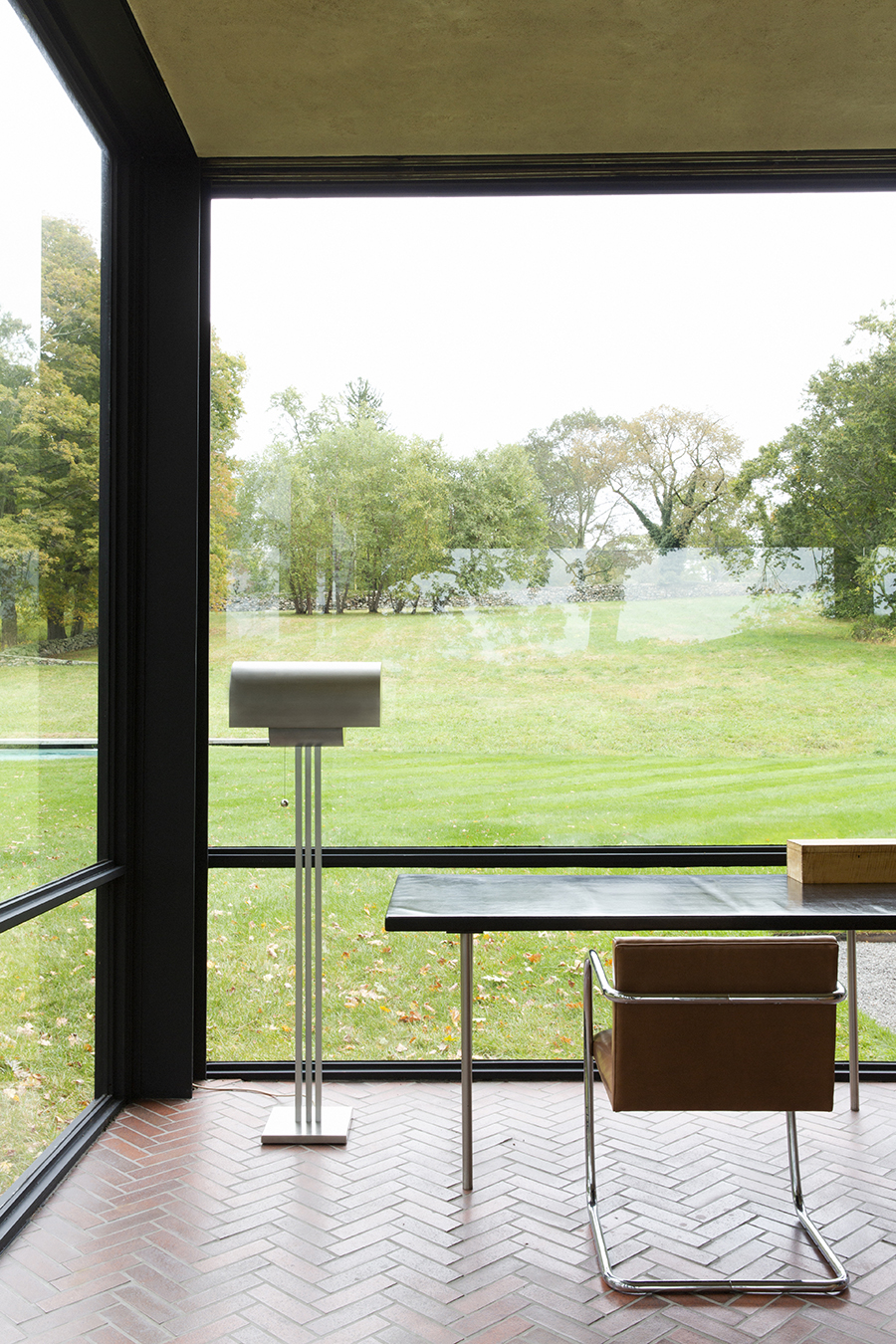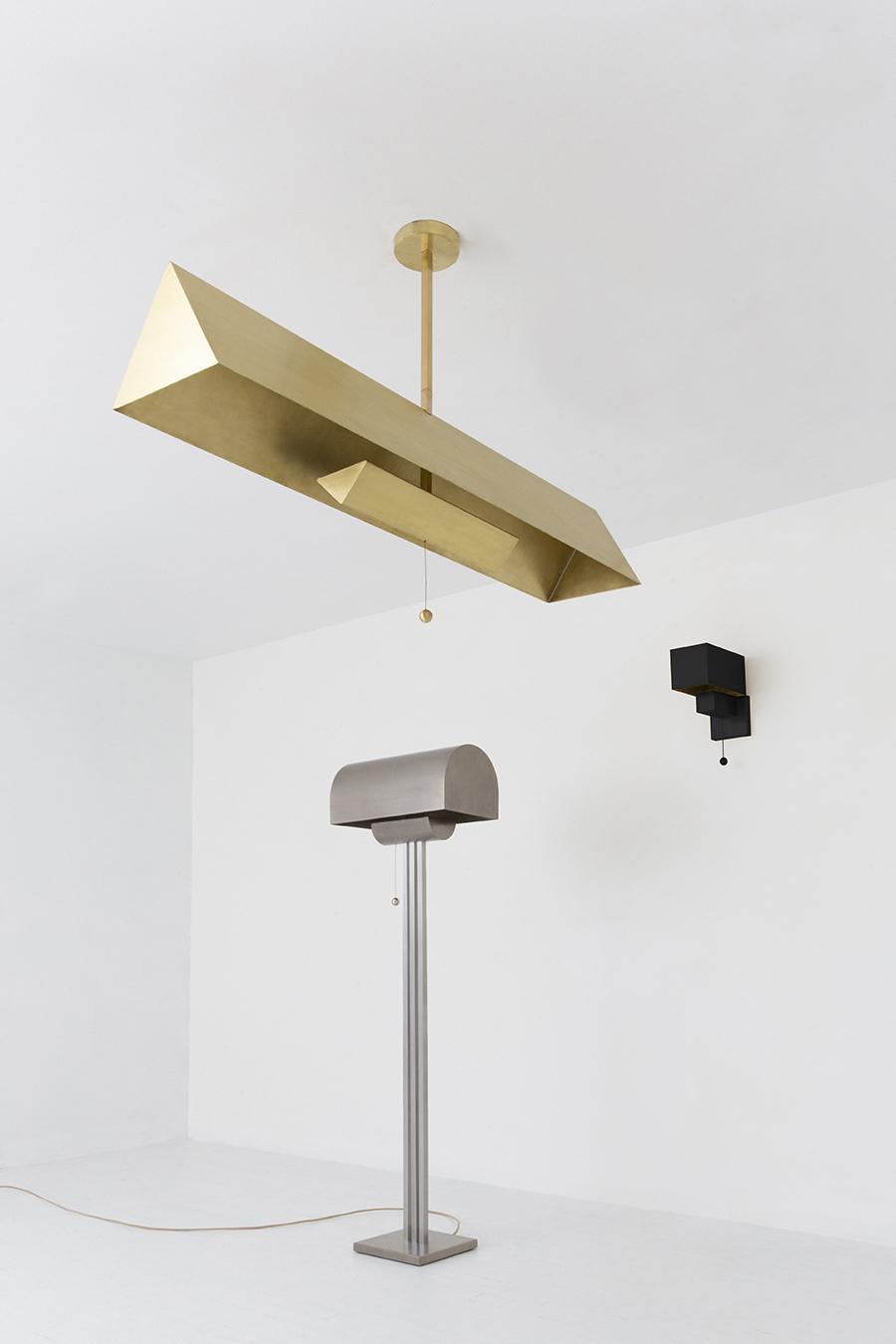 Radnor's Gowanus neighbors — the Brooklyn and Hudson-based firm Workstead — also had news this week in the form of a new lighting collection called Archetype. Inspired by Modernist forms, the collection explores three volumetric shapes — Vault, Block and Gable — and was appropriately shot on location at the Philip Johnson Glass House.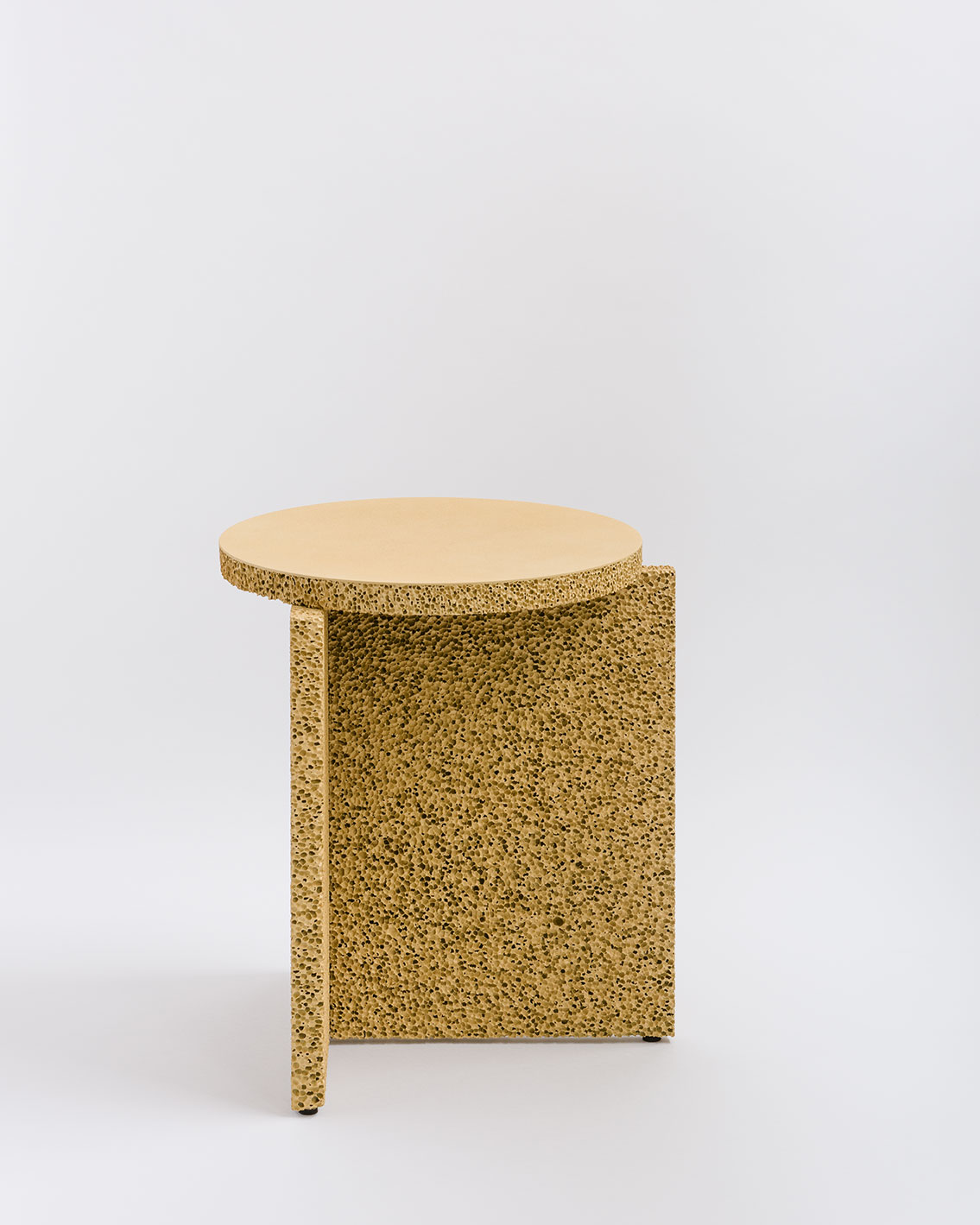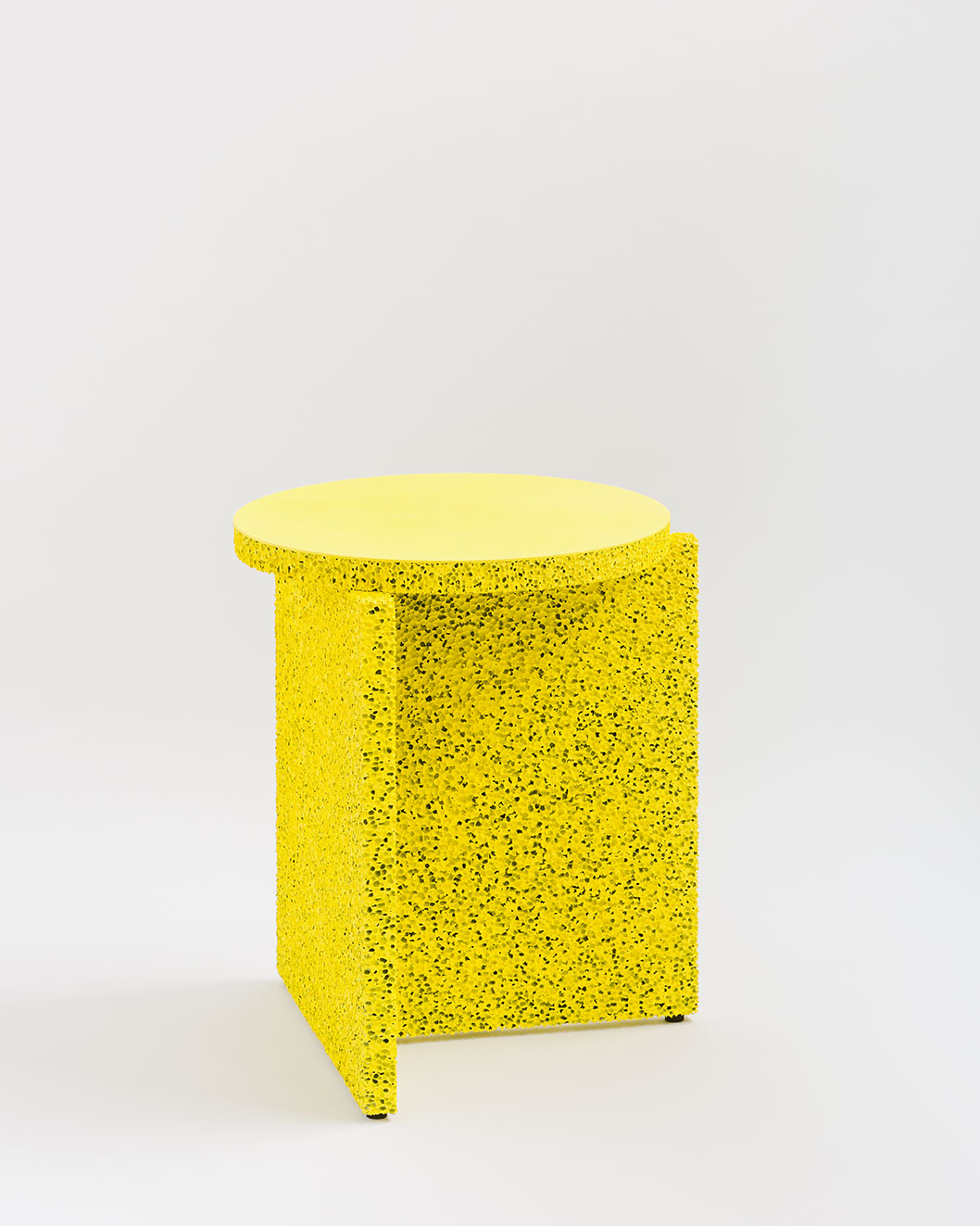 Canadian designer Calen Knauf recently went solo, and one of his first products is the Sponge table. It's made from a common Chinese building material — carbonated aluminum panel — that, once painted, is completely unrecognizable as metal. The table's simple construction is intended to highlight the material, as are the colors, which are supposed to mimic one natural and one synthetic sponge.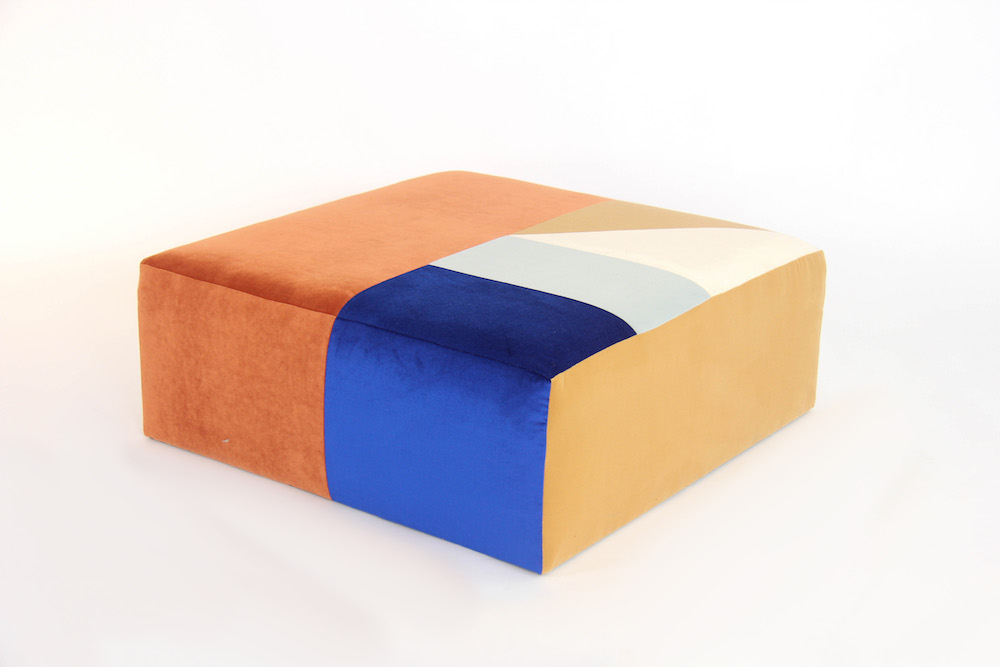 We have no need to rent furniture at the moment, but if we did, our first stop would be Patina, who recently introduced this series of Mondrian-inspired ottomans. We're also getting serious inspiration from this Bellini-inspired modular sofa, each piece upholstered in a different velvet.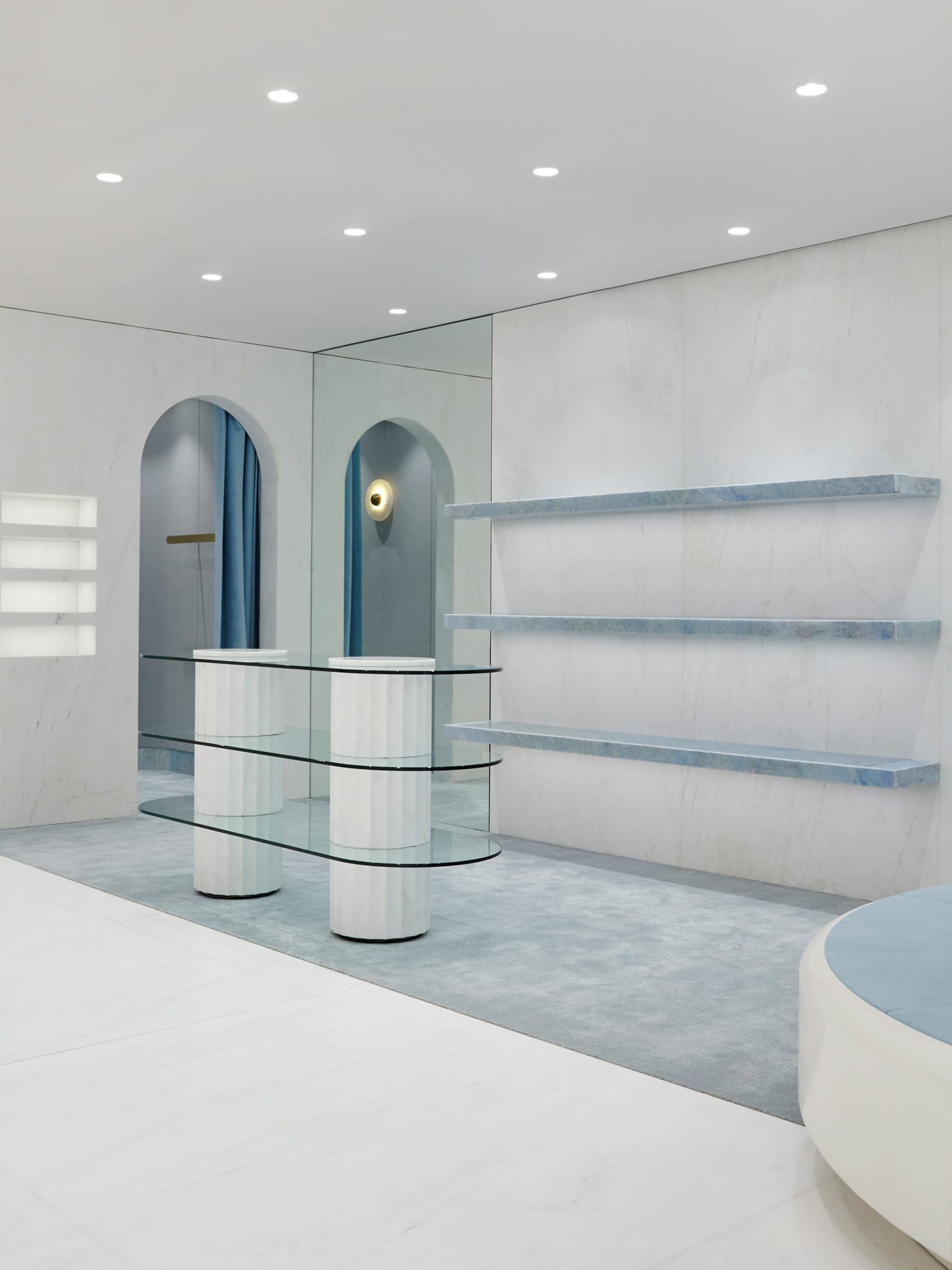 This women's clothing store in Sydney, by Pattern Studio, is broken into two palettes inspired by two marbles — one an almost translucent pink onyx and one blue granite. We like the pink but we're really feeling the blue, so much so that we're finally committed a Pinterest board to the color.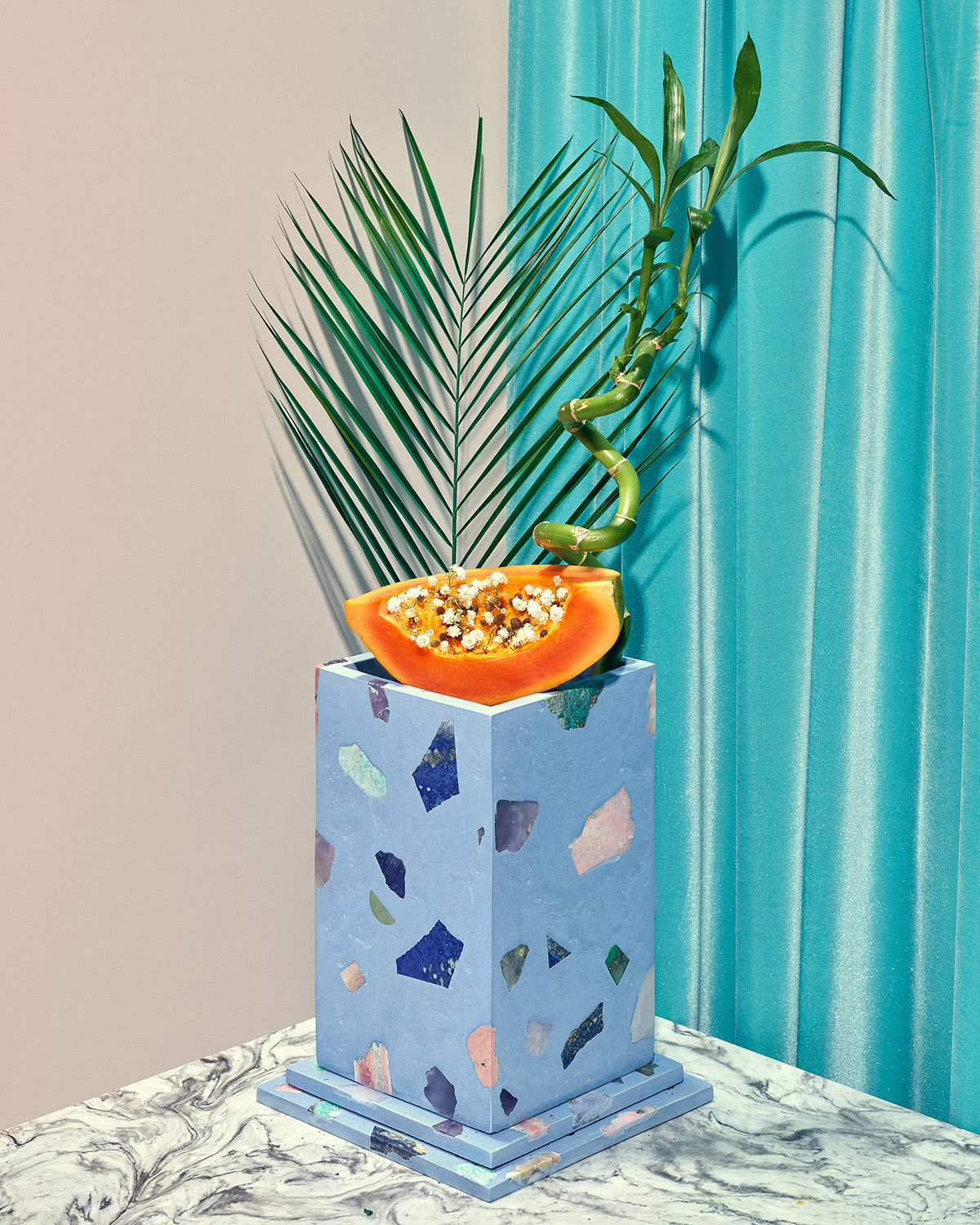 We love this Four Seasons–inspired photoshoot for New Age Design Studio's most recent collection of Gemstone Terrazzo vases, art directed by Sarah Kue and photographed by Nadav Benjamin. The blue one, featuring a split papaya and baby's breath, was inspired by summer. See the whole series on Instagram.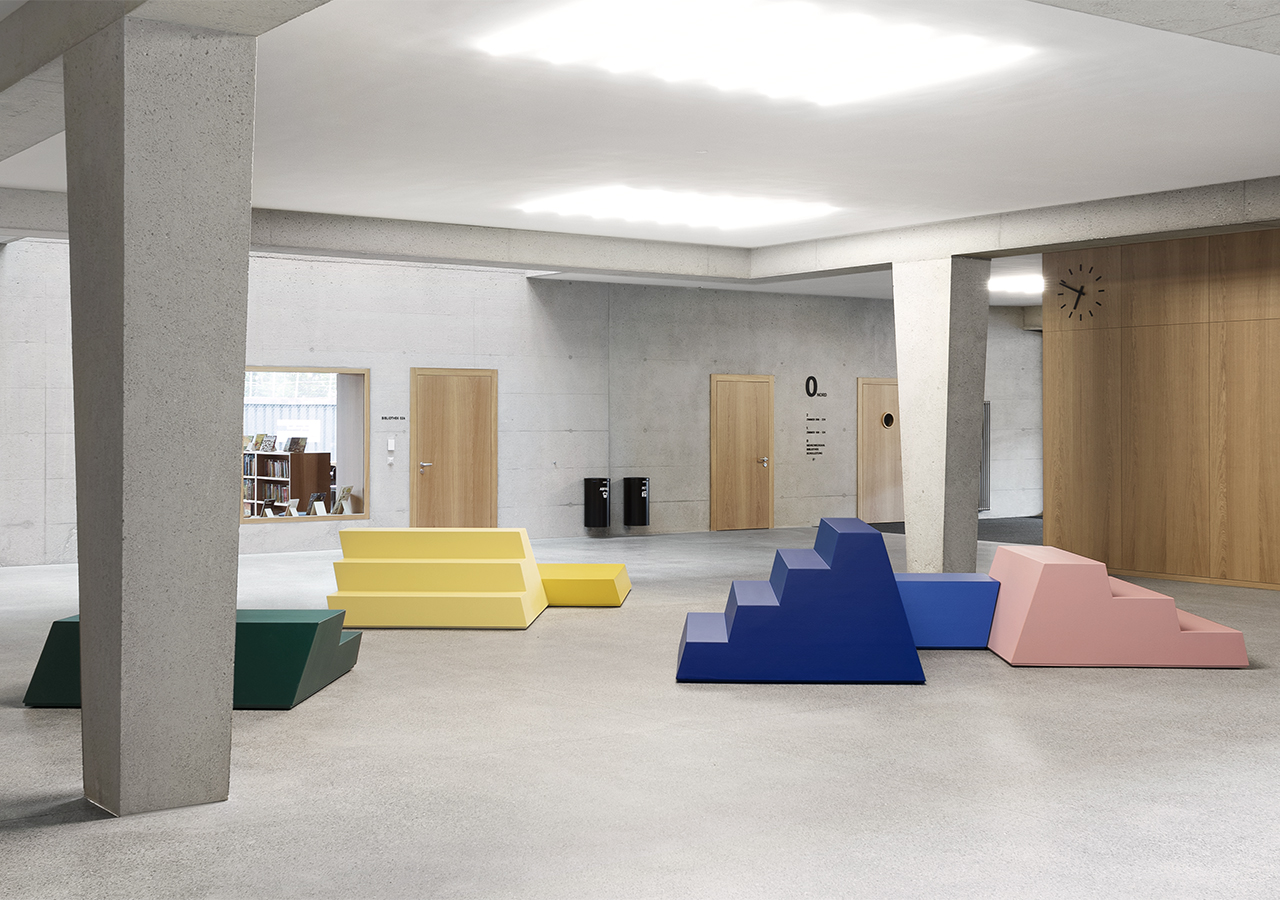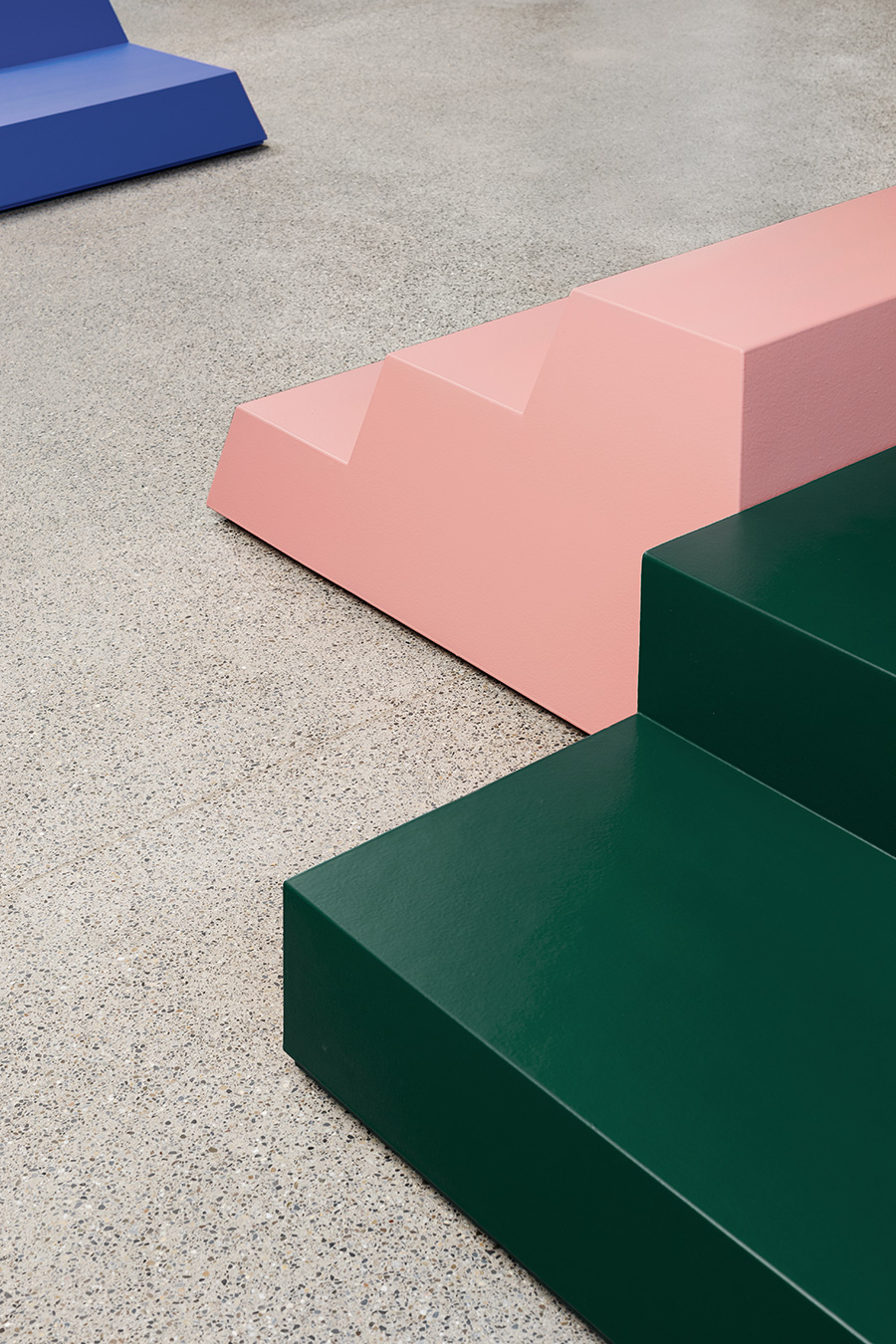 Pretty obsessed with this elementary school makeover by Swiss designer Sebastian Marbacher, who created a series of stepped stone structures for the schoolyard and a matching elements in coated foam in the indoor break hall.
Exhibitions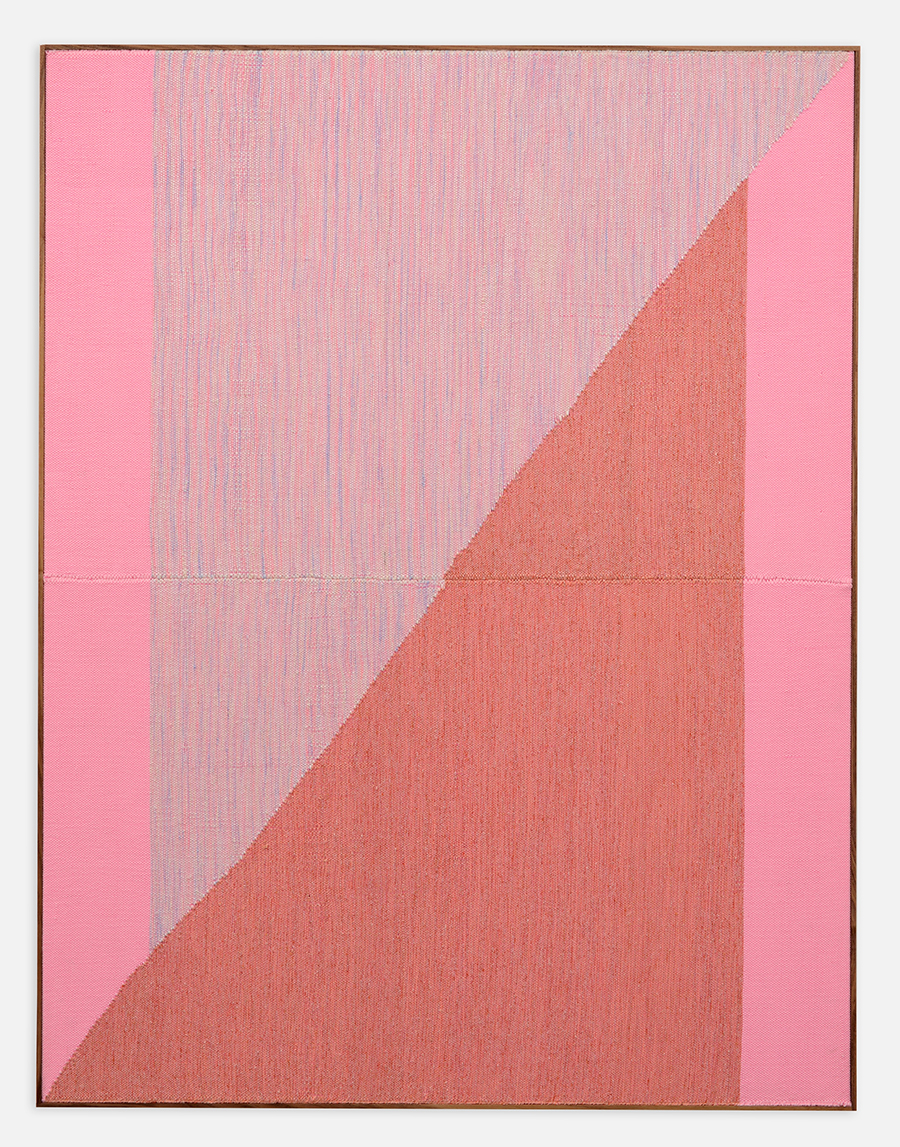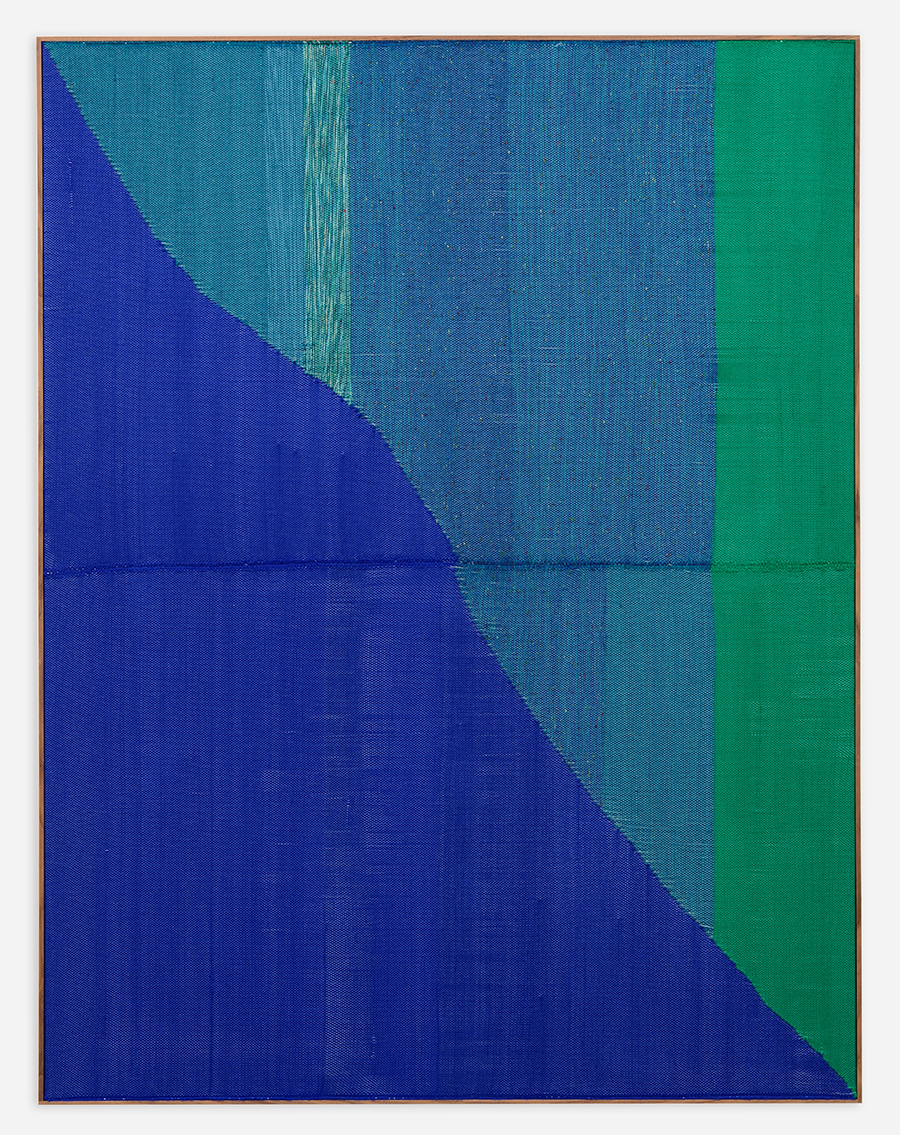 We will never pass up the opportunity to feature the work of Canadian artist Brent Wadden, whose third solo show opened at Mitchell Innes & Nash this week. Called Second Life, the show features a series of large-scale woven panels created on traditional floor looms with a mix of new and second-hand fibers. "Wadden's deliberate use of the word 'painting' to describe his woven works" — similar to Ethan Cook — "hints at the debate surrounding the hierarchy of art forms. He emphasizes the difficulty (and, perhaps, impossibility) of maintaining explicit distinctions between high art and craft."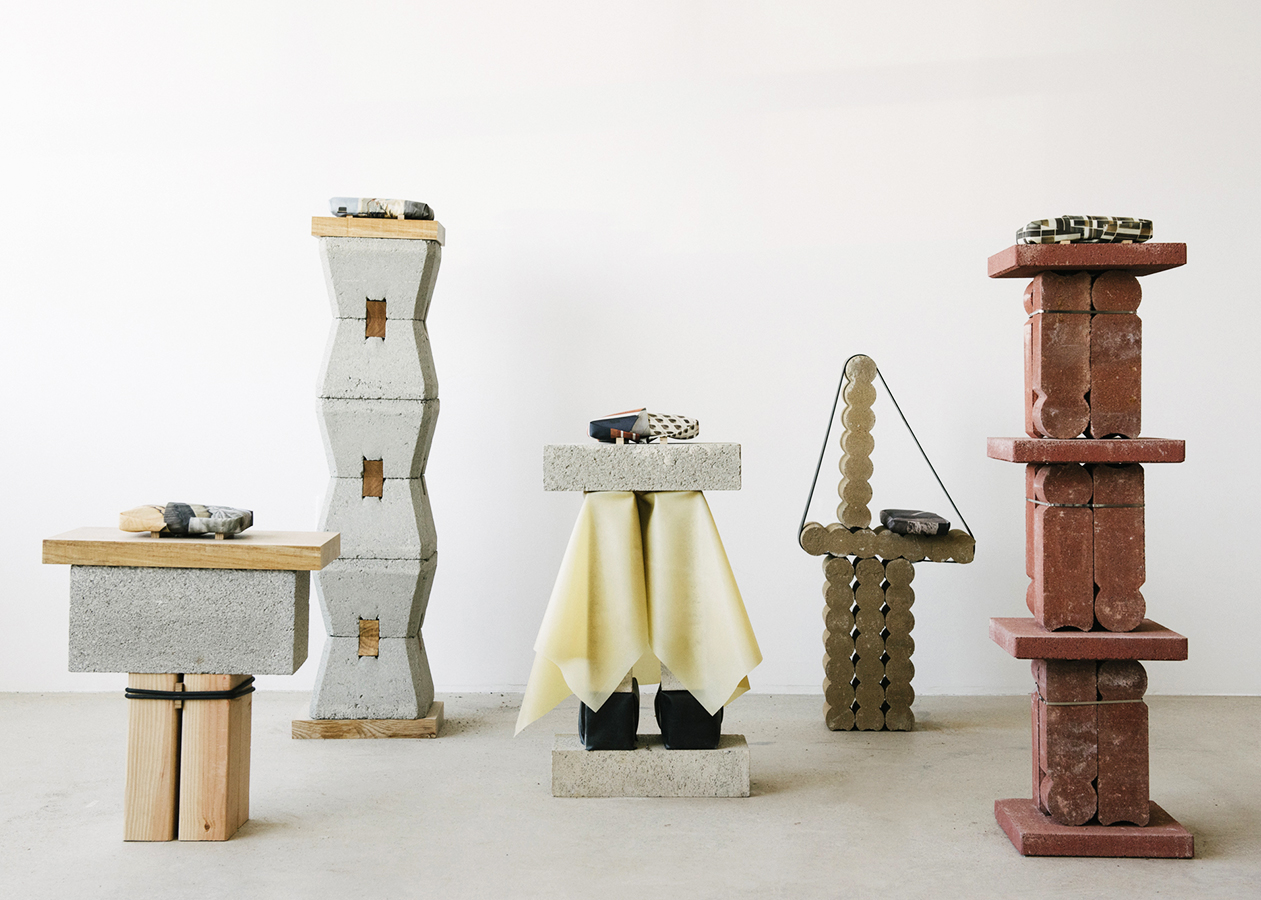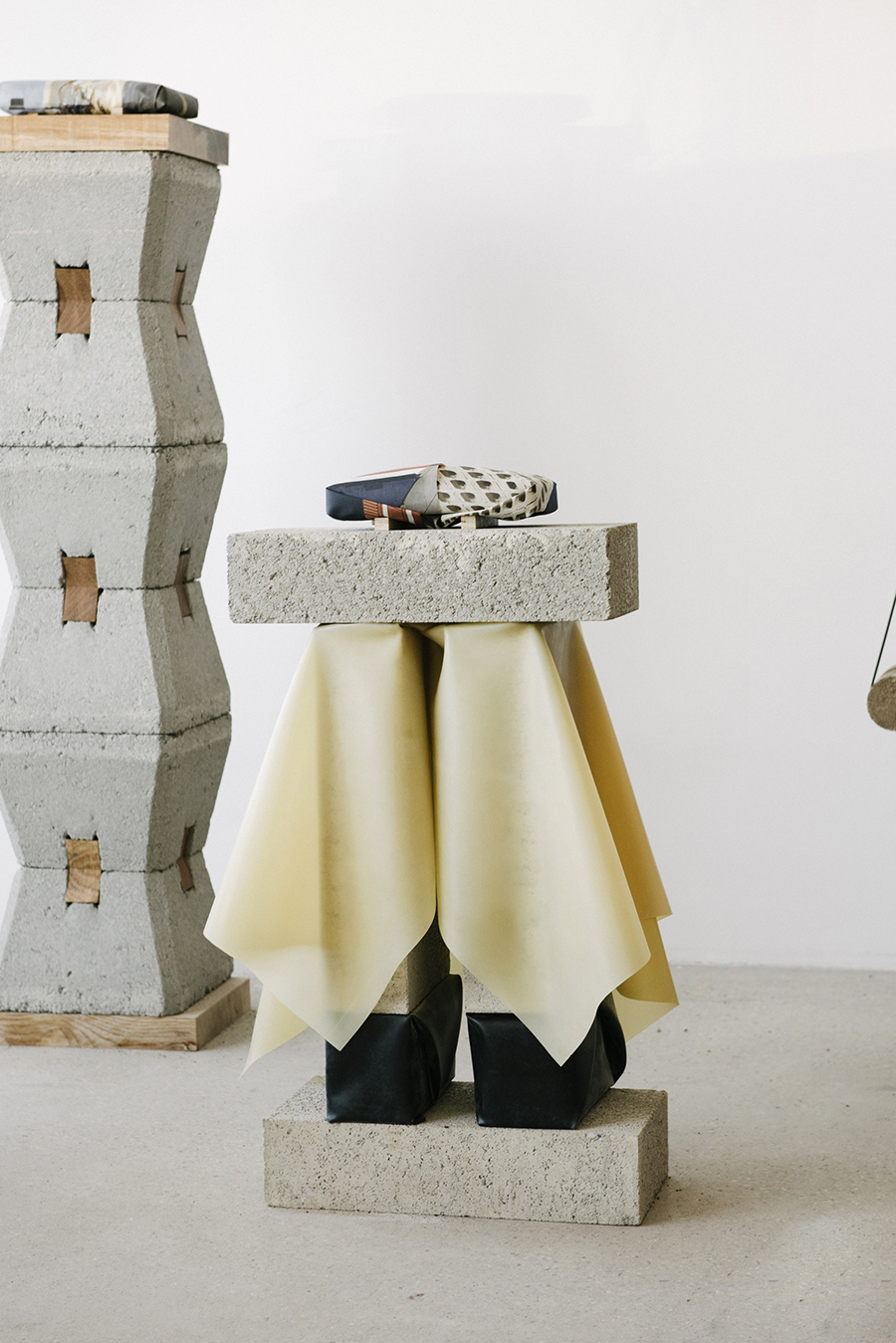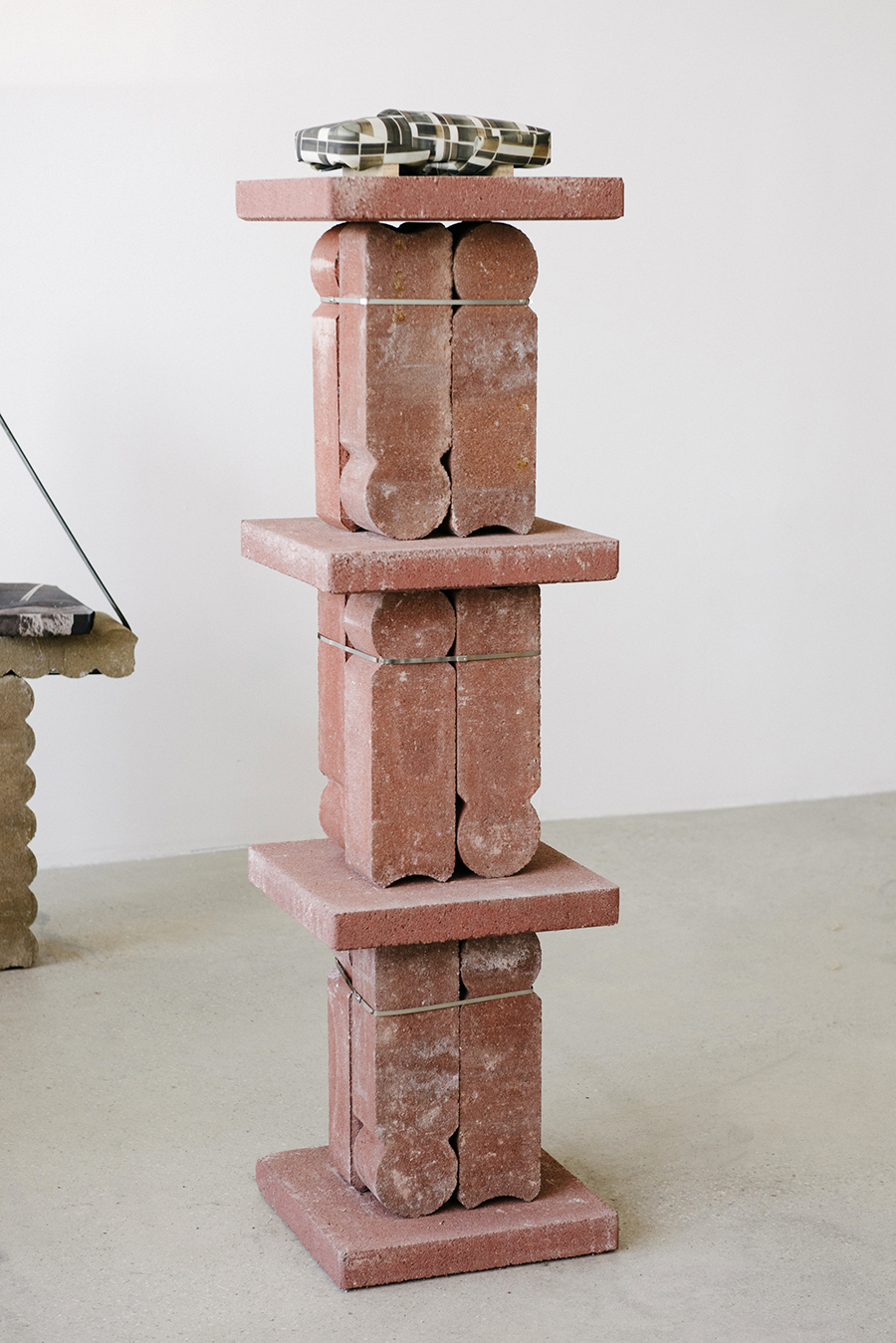 For Zoccolo V, a permanent exhibition and shop at the New York offices of Savvy Studio, Savvy founder Rafael Prieto teamed up with Italian architect and sculptor Umberto Bellardi Ricci to create readymade sculptures on which to display Casa Bosques chocolate. Prieto and Ricci spent eight hours at Lowe's sourcing off-the-shelf items for the sculptures, and we're *very* impressed with the results.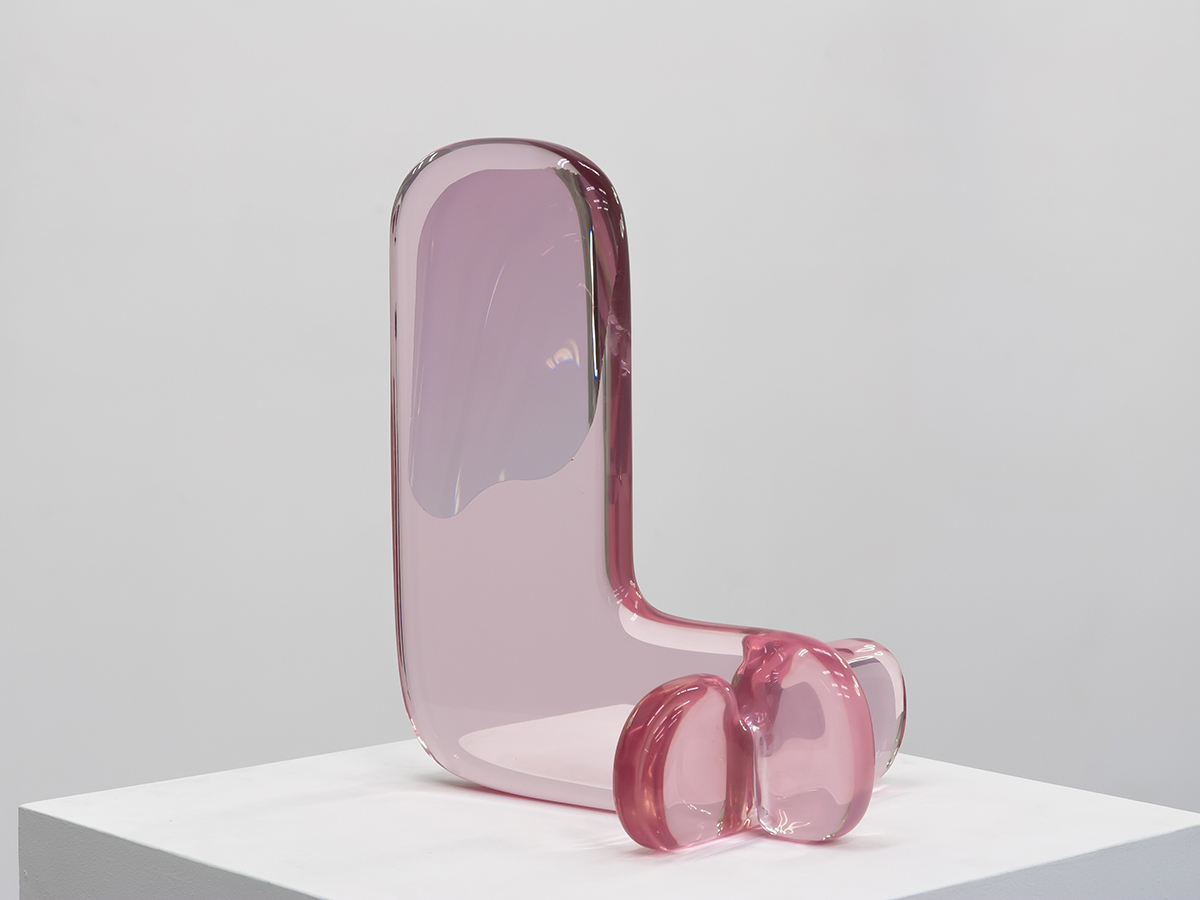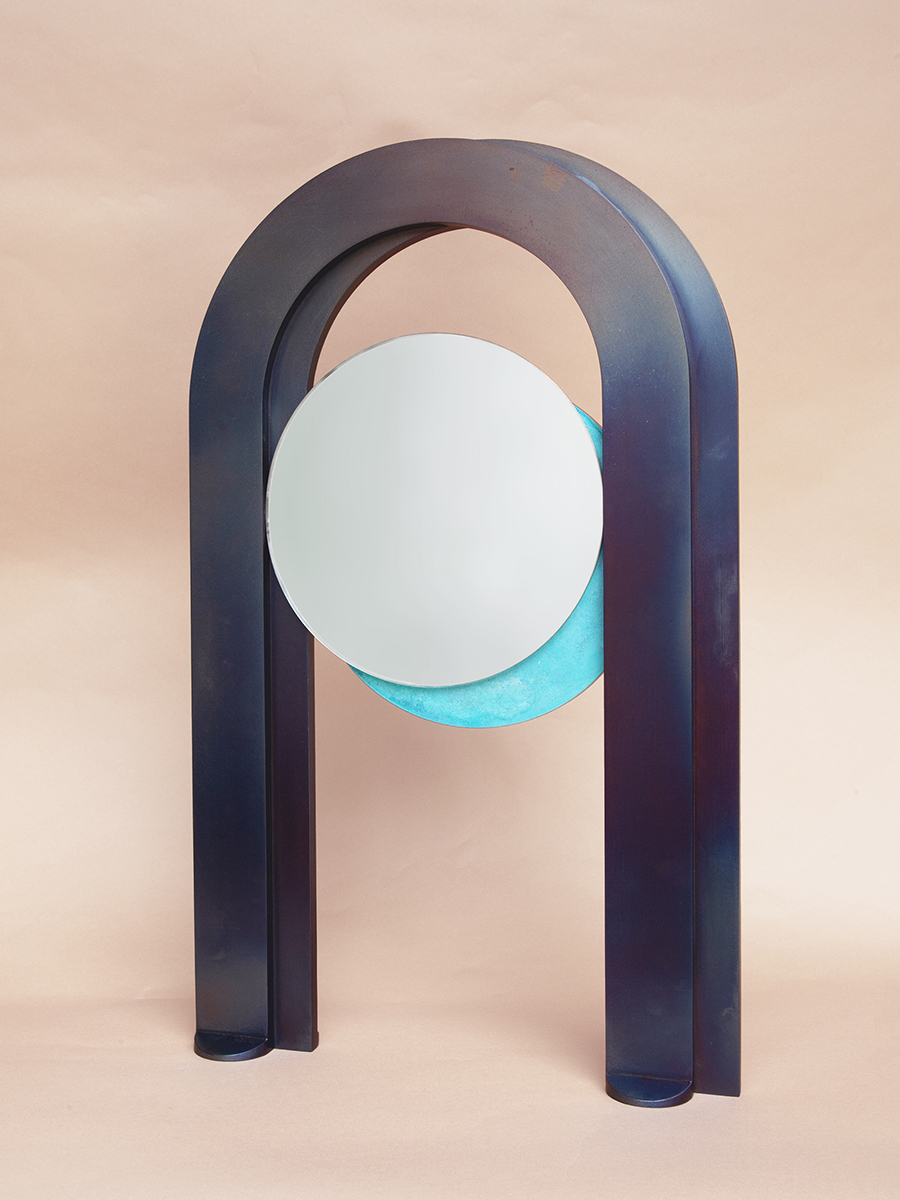 Leah Ring and Emma Holland Denvir's quarterly show Object Permanence finally hit New York last month, with a showcase of mirrors by 21 New York designers at the 1stdibs Gallery. There were some truly great interpretations of a mirror — Walter Mingendorff polished a perforated room divider to a reflective finish, for instance — and two of our other favorites were continuations of other work by Ian Cochran (Plump resin mirror, top) and Kin & Company (mirror with patination, bottom). View or buy the whole collection here, and visit the exhibition in person until November 8.
Fabrics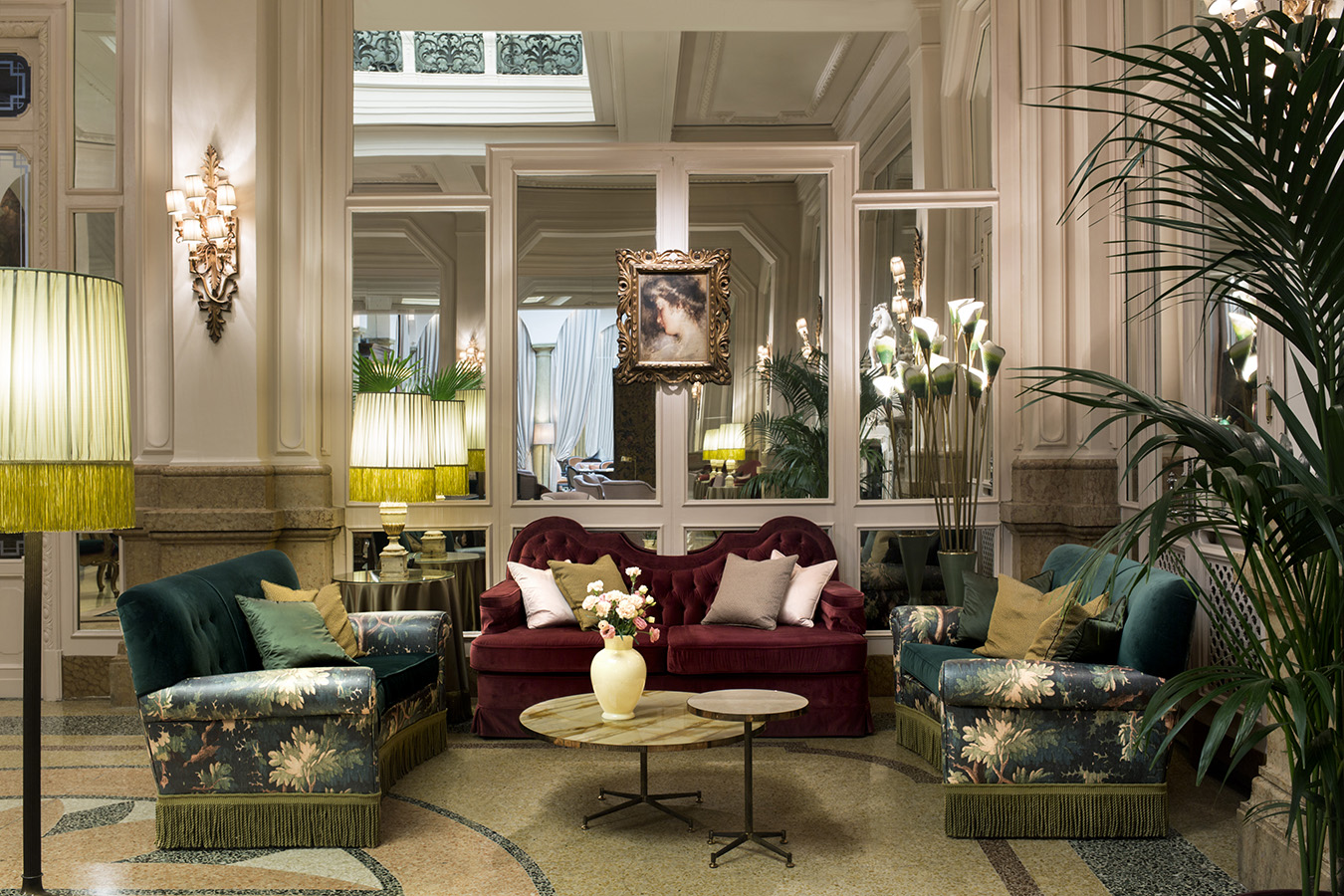 We invented a never-before-seen — and probably never heard from again — Saturday Selects subcategory for this image of the redesigned Grand Hotel et de Milan by Dimorestudio. In total, the whole thing is a tad too traditional for us. But the fringed bottle-green velvet sofas with contrasting floral fabric — one that, if you've been following along, I've been tracking FOR MONTHS and have now identified as Schwarzwald by Dedar — were too good not to share.