12.21.19
Week of December 16, 2019
A weekly Saturday recap to share with you our favorite links, discoveries, exhibitions, and more from the past seven days. This week: A new decade may be dawning, but some trends might last all the way 'til the next one, including terrazzo (shown here in new vases), arches (in three different interiors), and a new favorite entrant — recessed shelves!
Exhibitions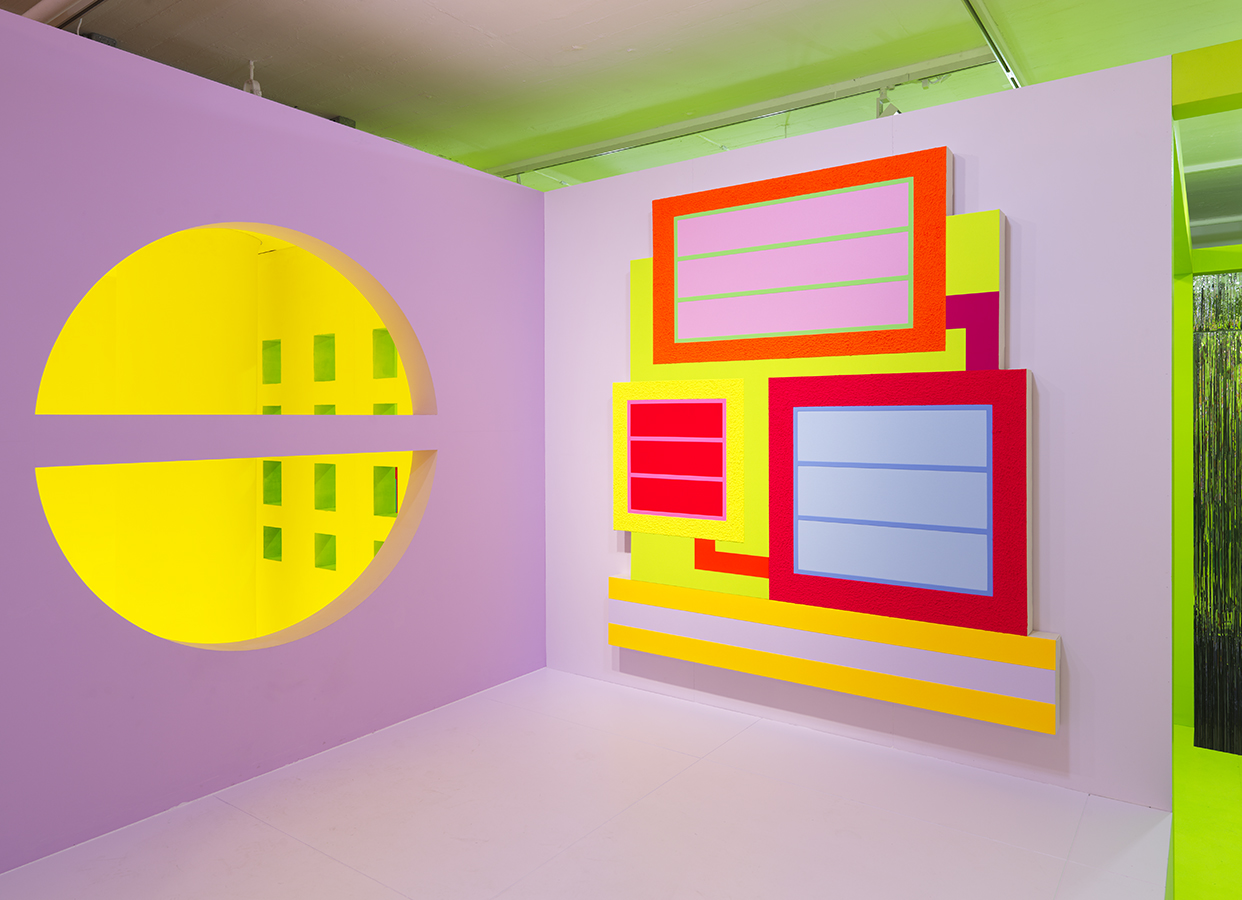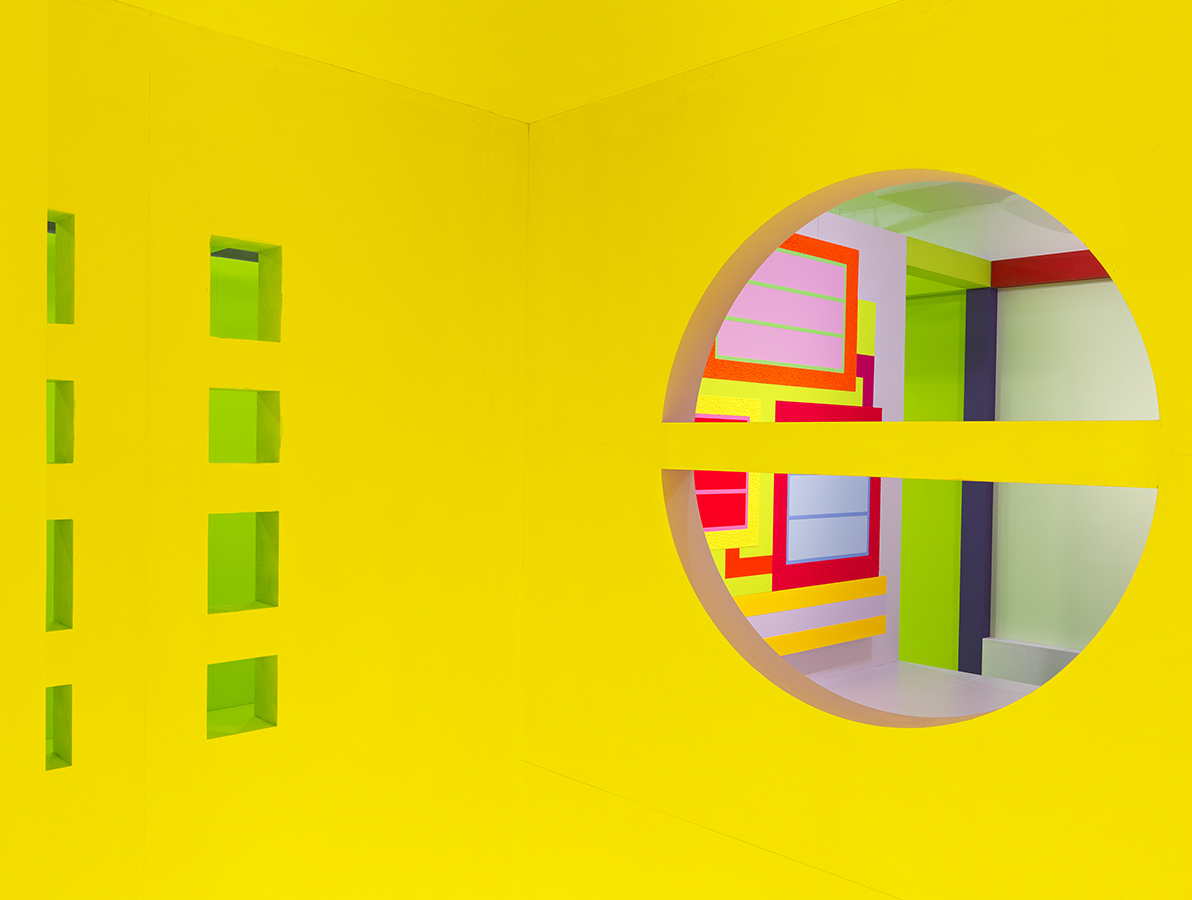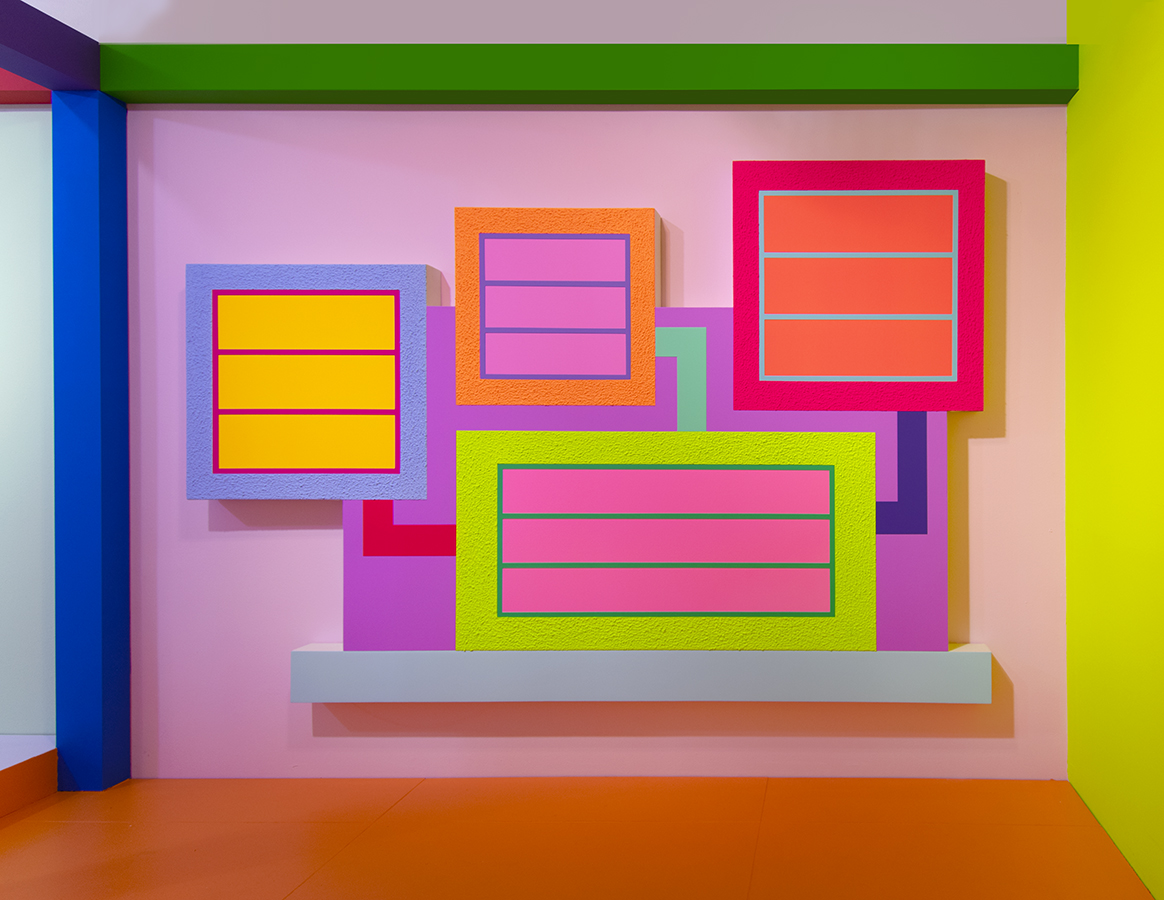 Here's a million dollar idea — can someone please invent a Spotify/Songkick app for art, where you "follow" artists you like and then get an alert when that artist is having a show in your area? (If this exists already it needs better marketing.) That way, we would have found out about this incredible Peter Halley show at Greene Naftali — "a postmodern reverie on neoplasticism and modernist geometry" — a bit earlier. It closed today, but at least now it will live forever here.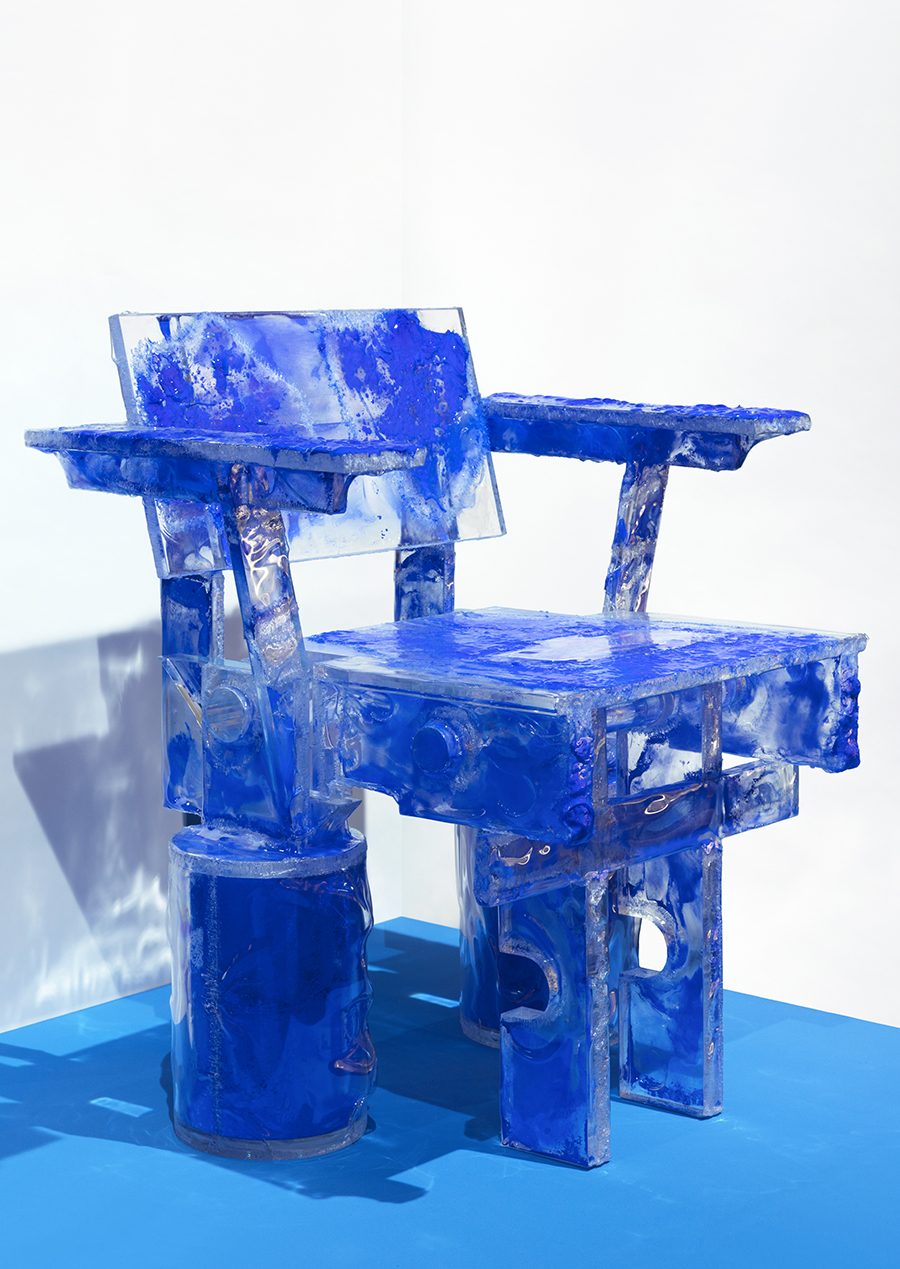 We somehow missed this excellent collaboration at Design Miami — Peres Projects and Functional Art Gallery launched this limited-edition chair by Donna Huanca and Théophile Blandet, combining Huanca's use of raw pigments and Blandet's manipulation of plastic.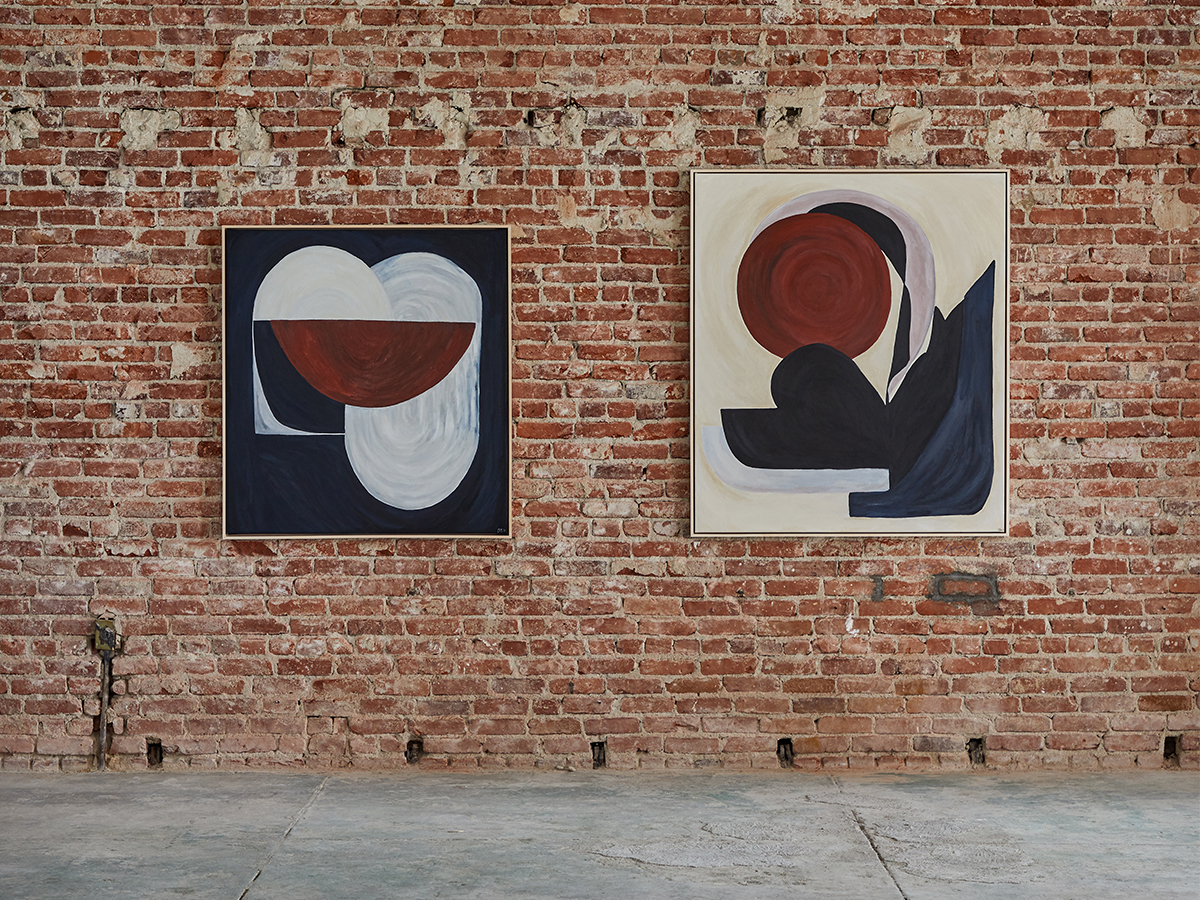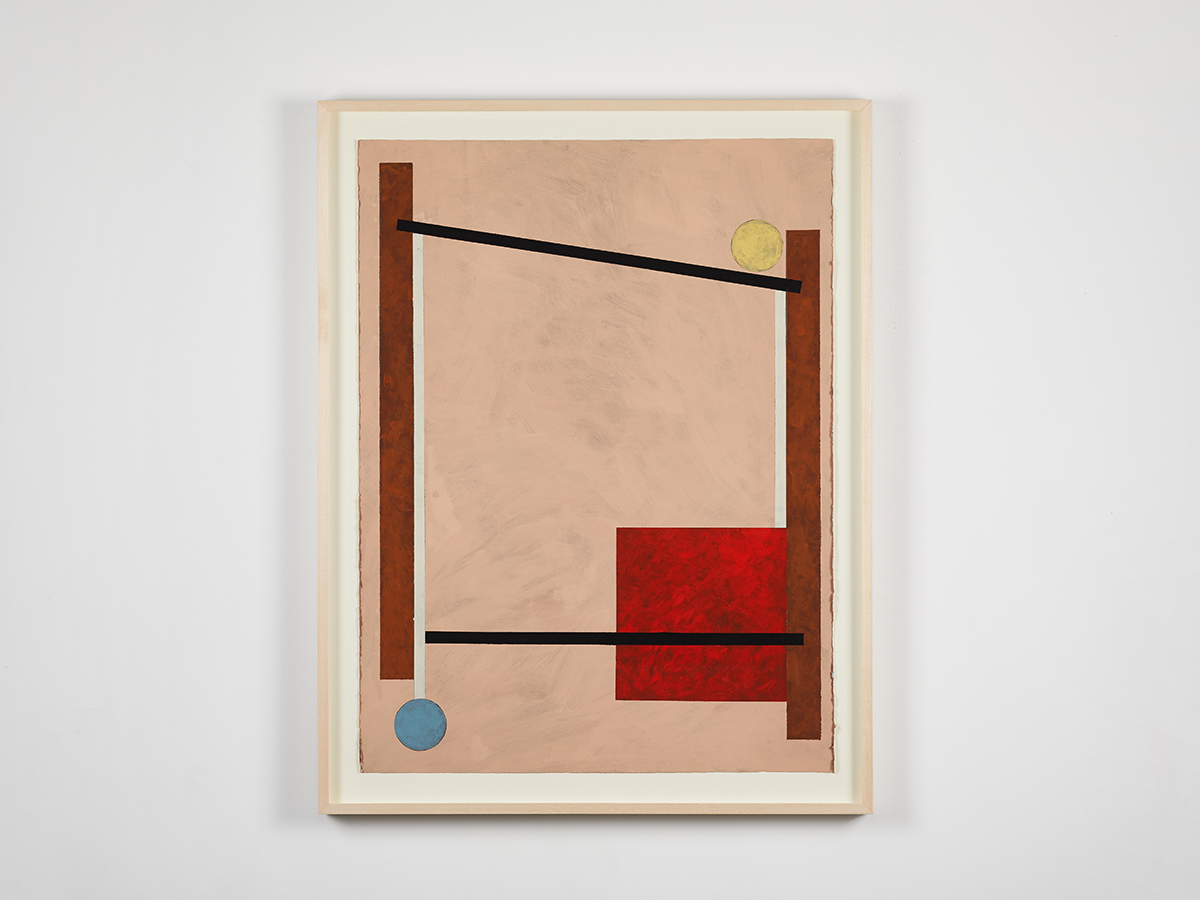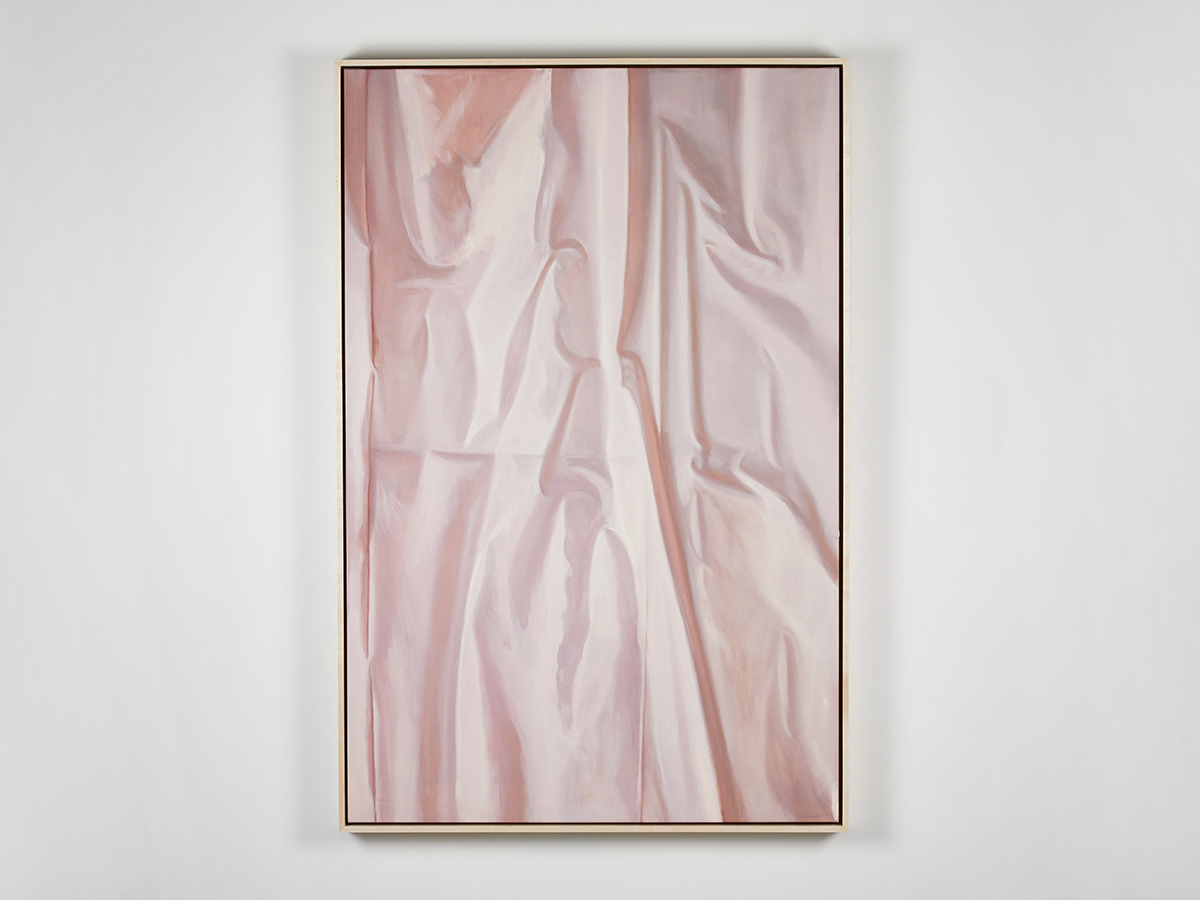 A nice show concept by the art and object dealers L'Editions in Los Angeles, with paintings, original prints, photography, and sculpture by eight female artists: Britt Bogan, Kate Crassweller, Sarah Gilfillan (top), Colleen Herman, Cheryl Humphreys, Karyn Lyons (bottom), Morgan Pilcher, and Conie Vallese (middle).
Interiors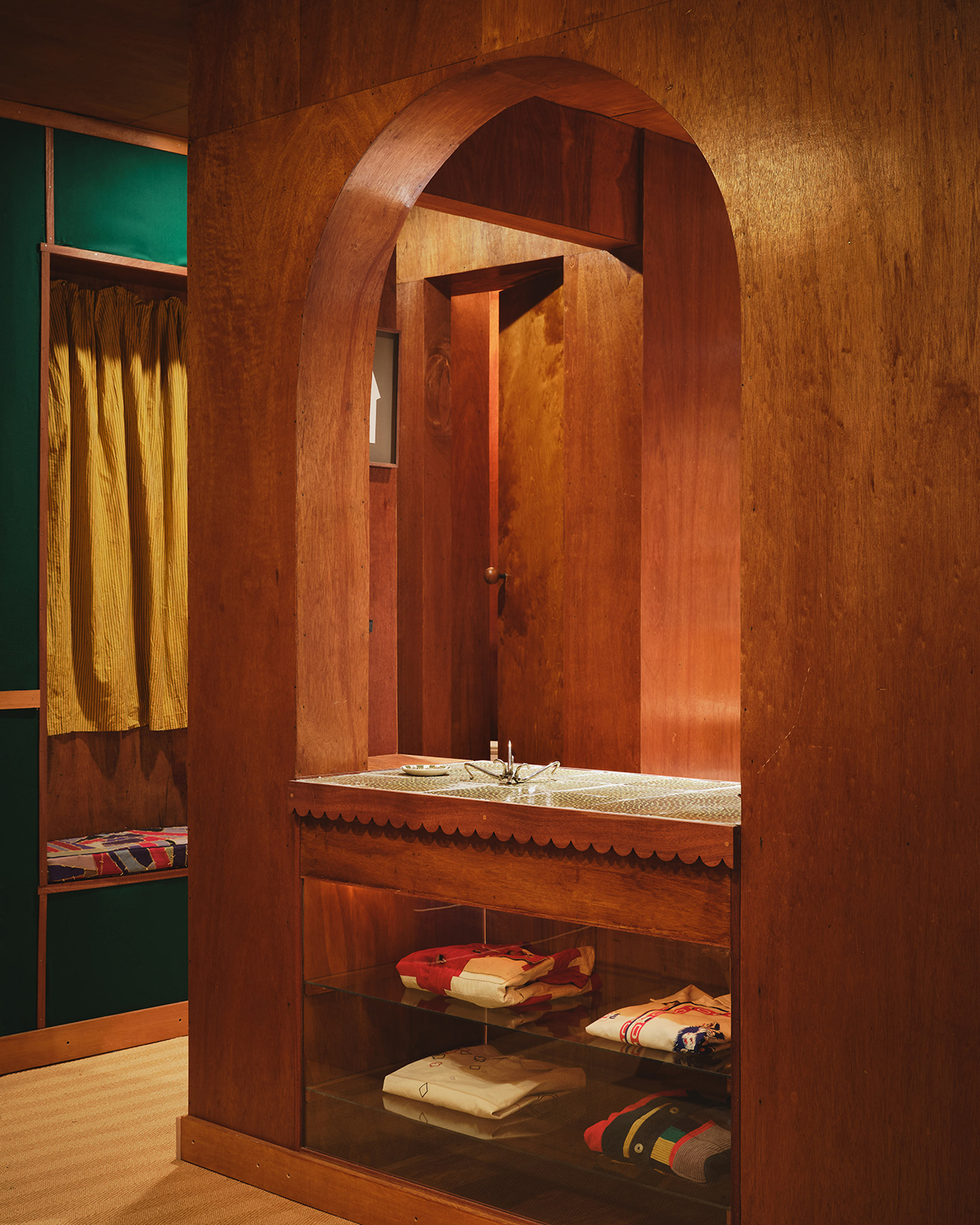 There's a lot we love in Green River Project's interior for the fashion brand Bode's new Chinatown shop — including an epic ceiling mural, a 19th century fountain, and Corbusier-esque wood paneling — but our favorite moment might be this arch and scalloping combination that somehow makes each trend feel fresh. Photo © William Jess Laird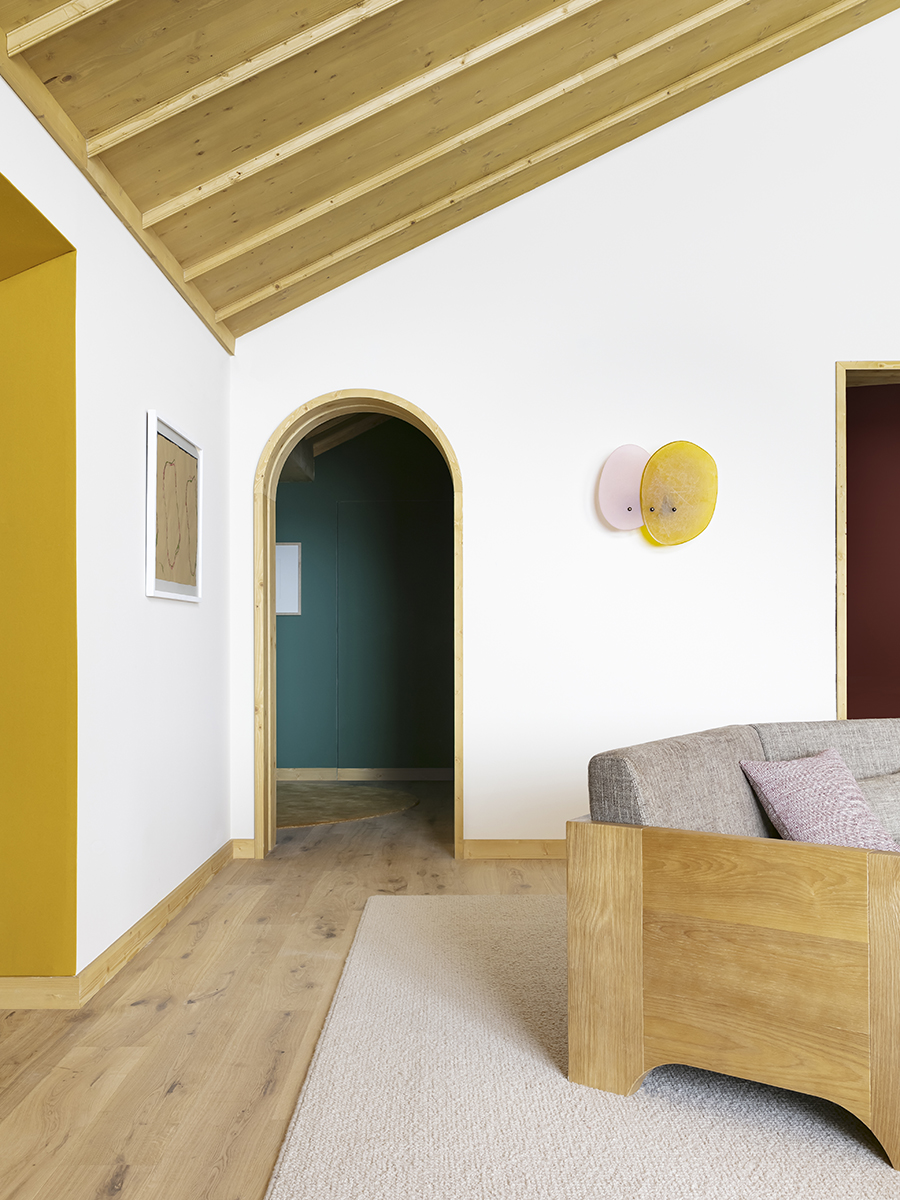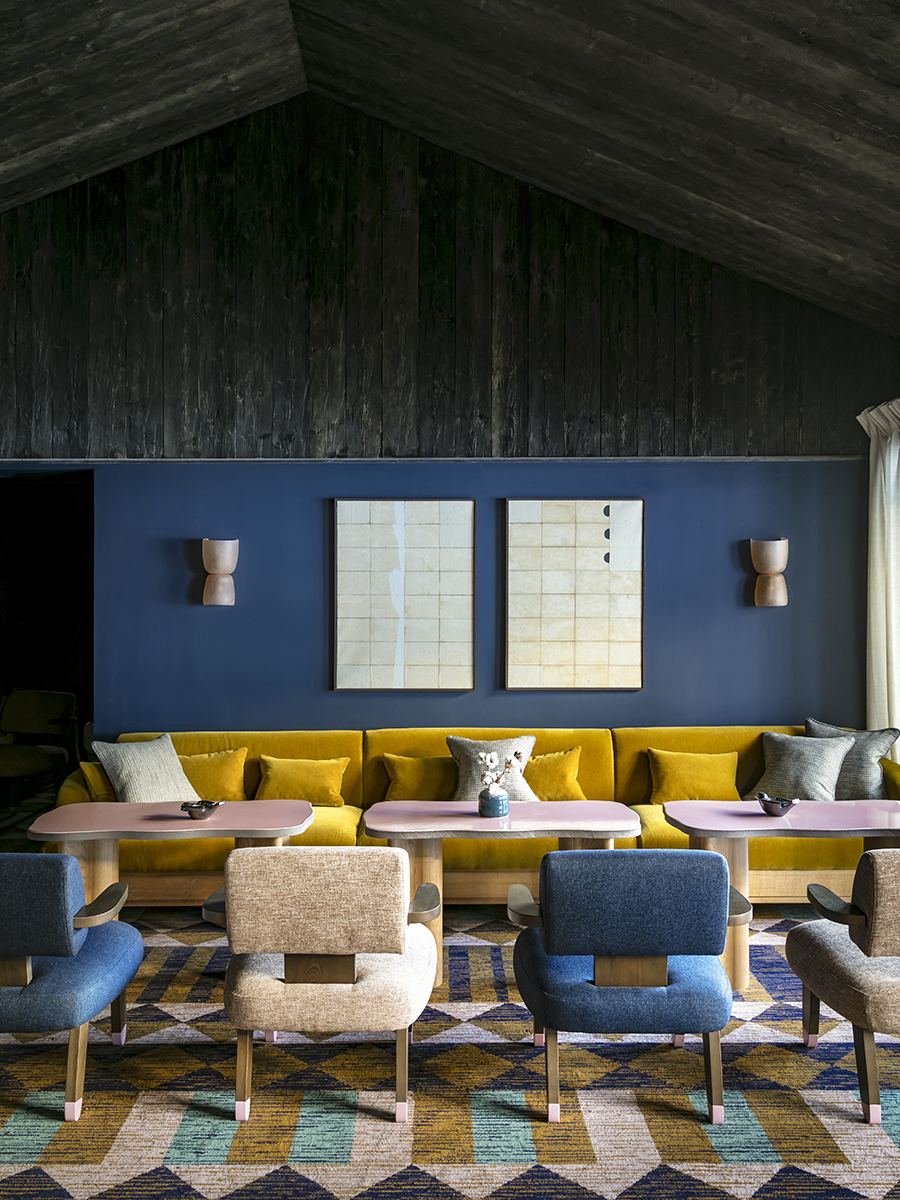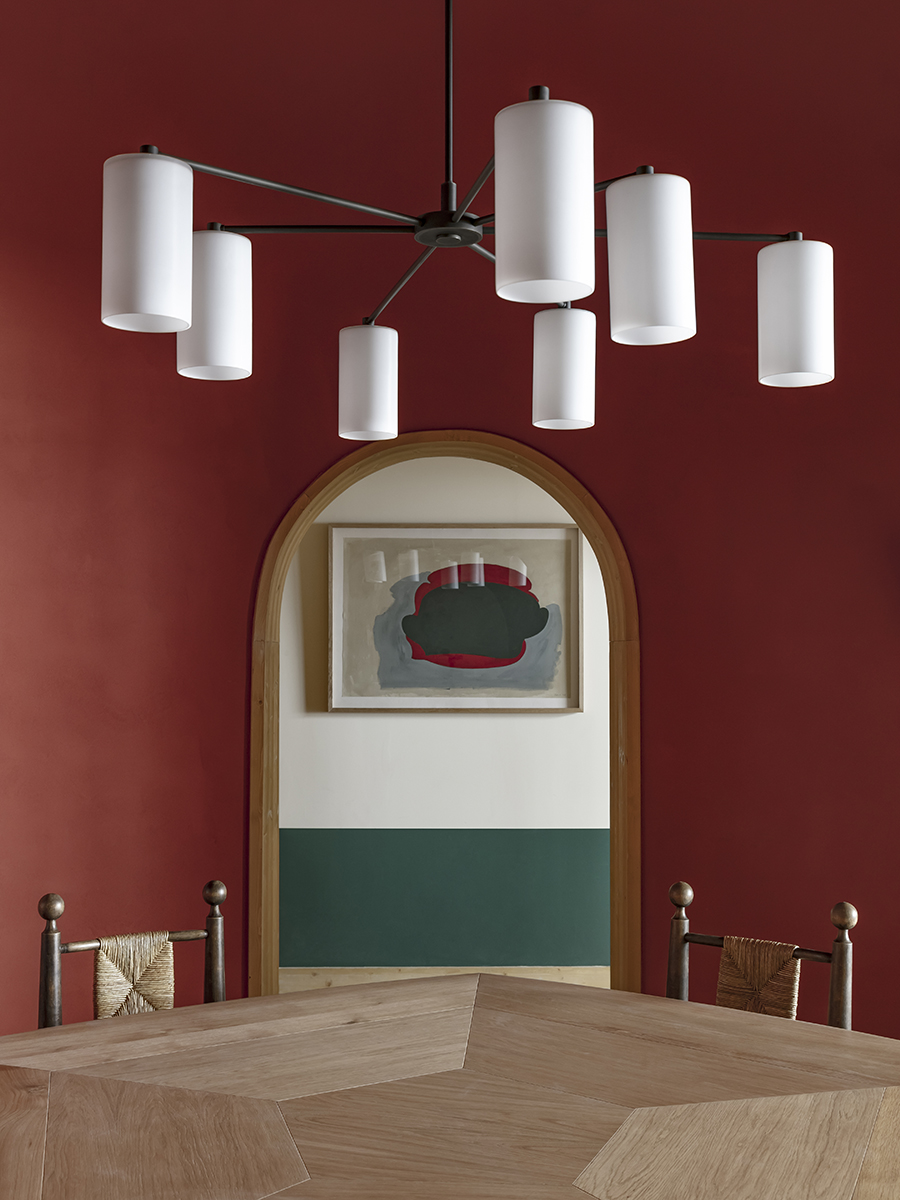 Speaking of arches, Pierre Yovanovitch does them with his signature flair at Le Coucou, a new ski hotel in Meribel, France. Yovanovitch spent over two years designing the project which includes over 130 new site-specific furniture and lighting pieces. Photo © Jérôme Galland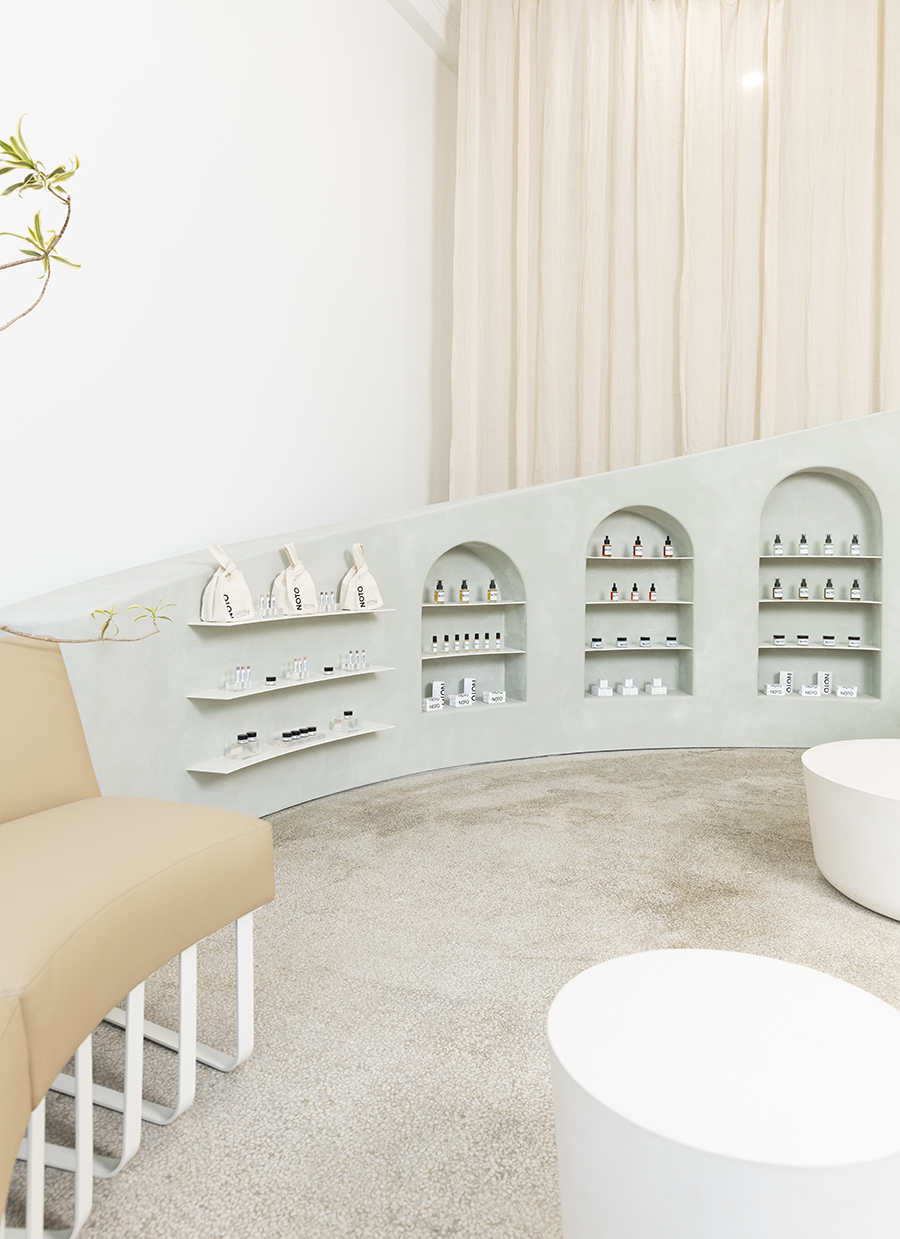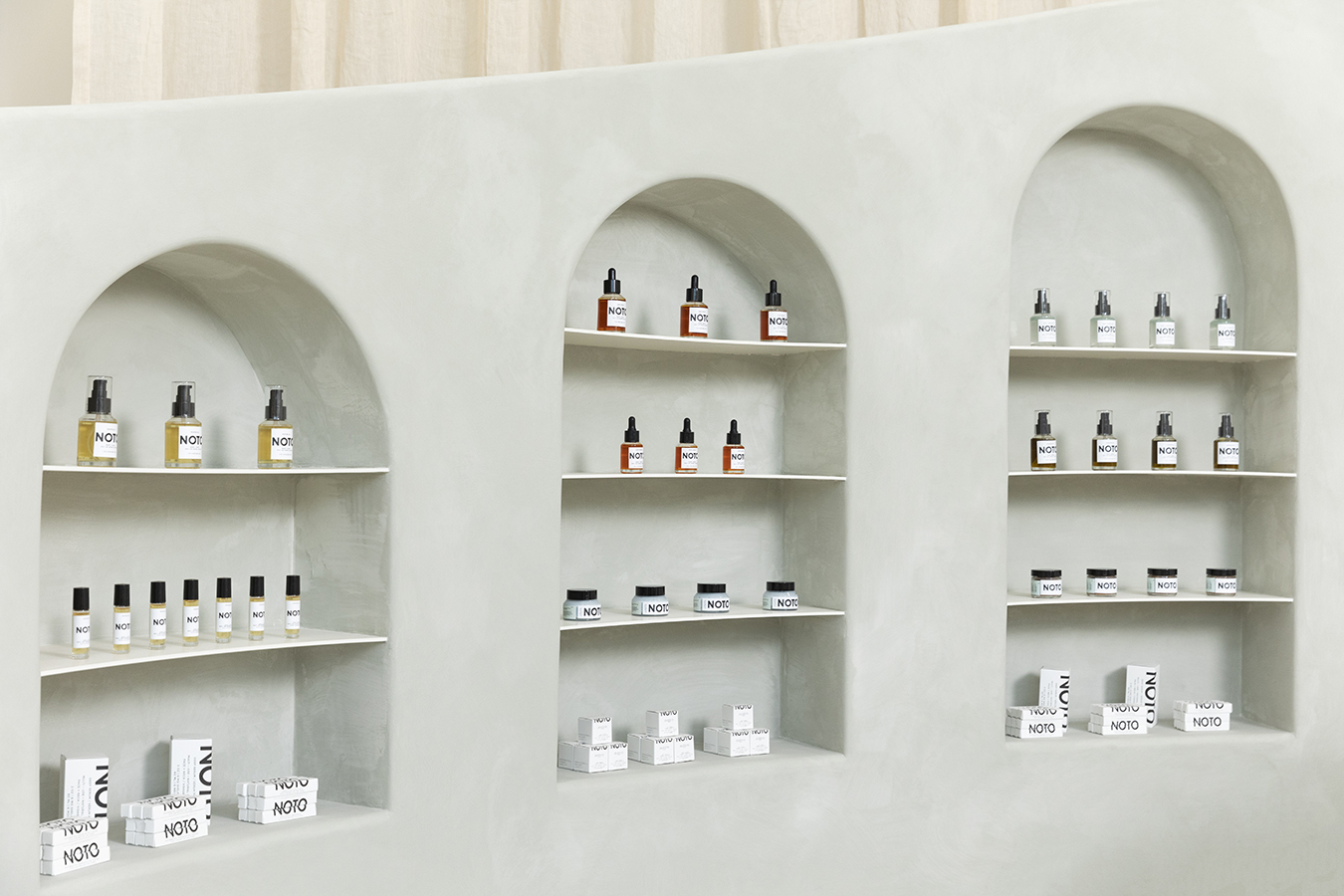 In the Highland Park area of Los Angeles, Gloria Noto — founder of the natural, sustainably produced gender-fluid beauty brand NOTO — has opened up a flagship store designed by Venn Studio, featuring an excellent example of the recessed shelf trend. The space dates back to the 1930s, during which time it was a Chevrolet showroom, and features terrazzo floors, Art Deco-inspired arches, lime washed walls, and a custom-built curved couch inspired by Ueli Berger's mid-century Snake Sofa. Photos © Kacie Tomita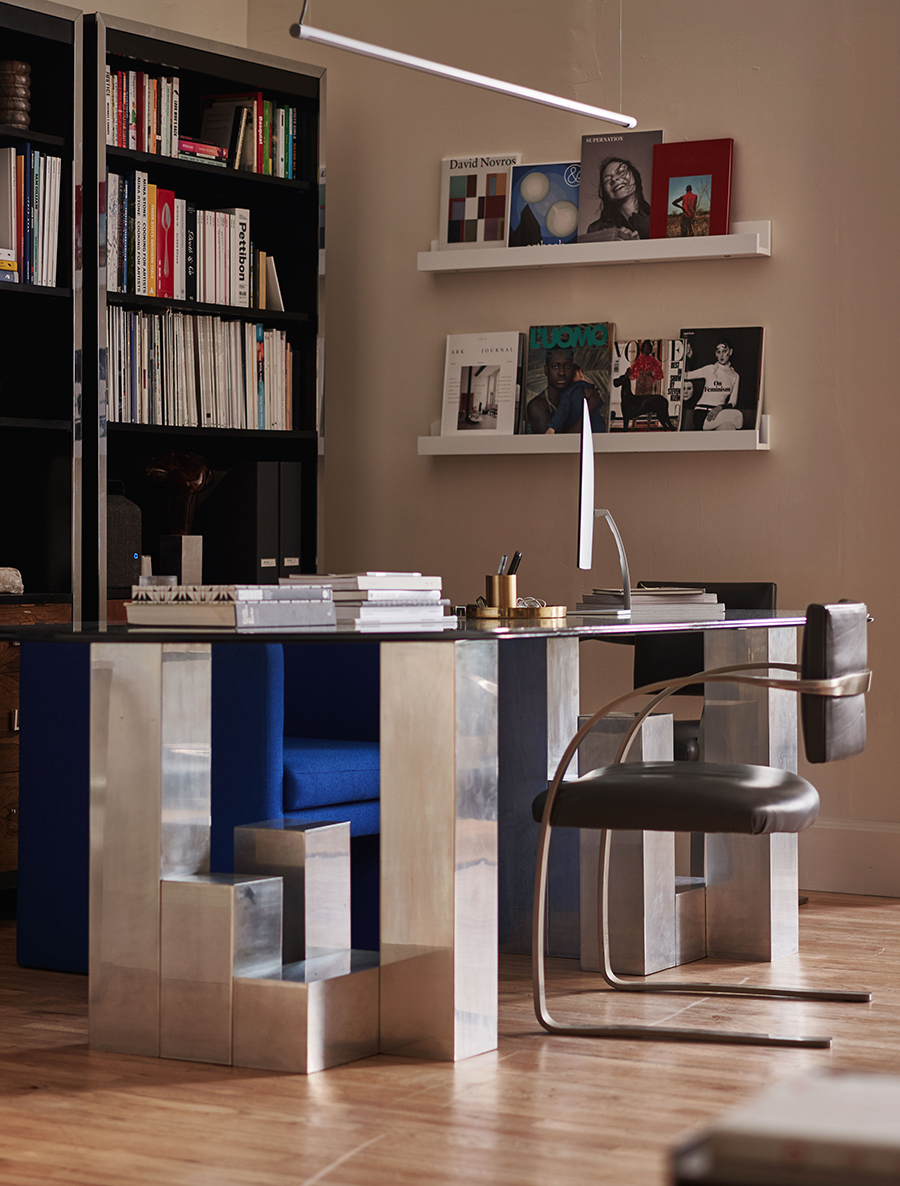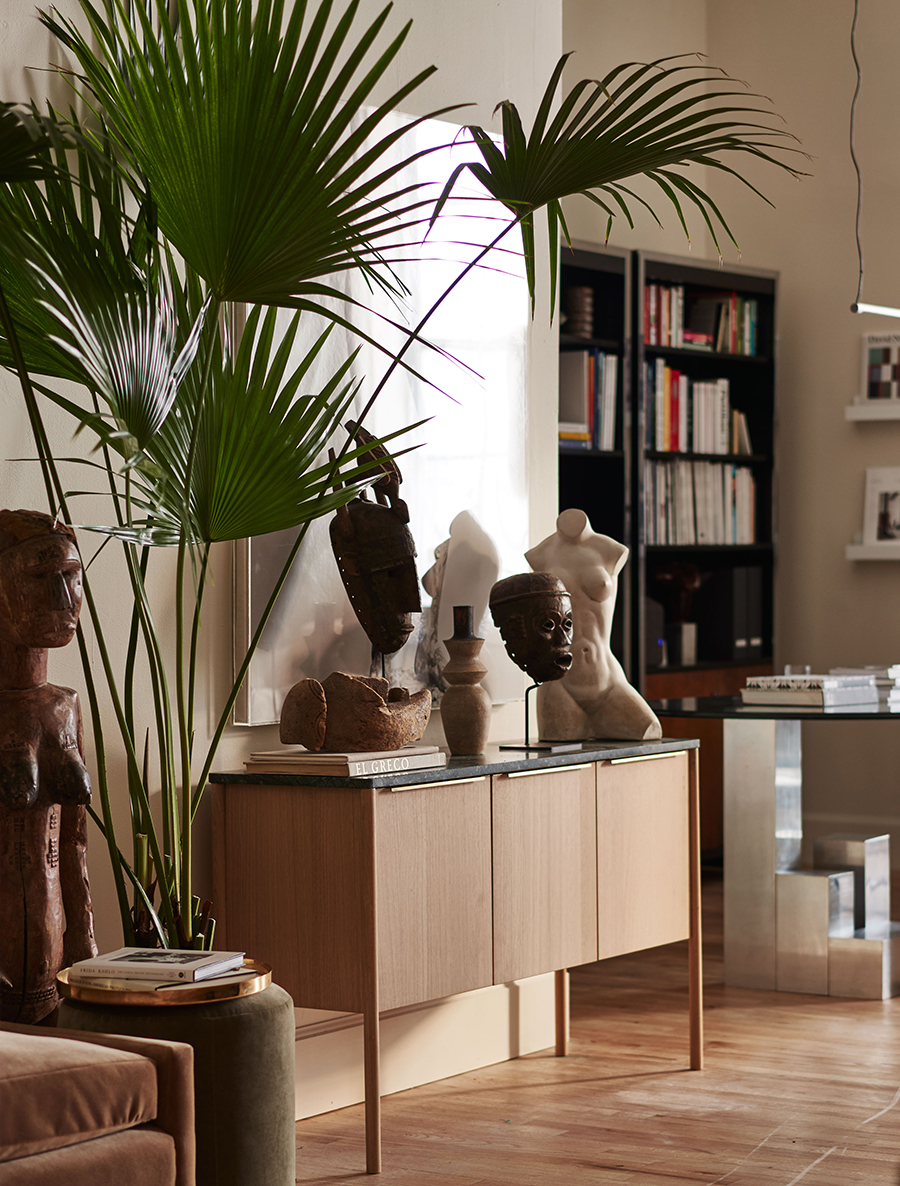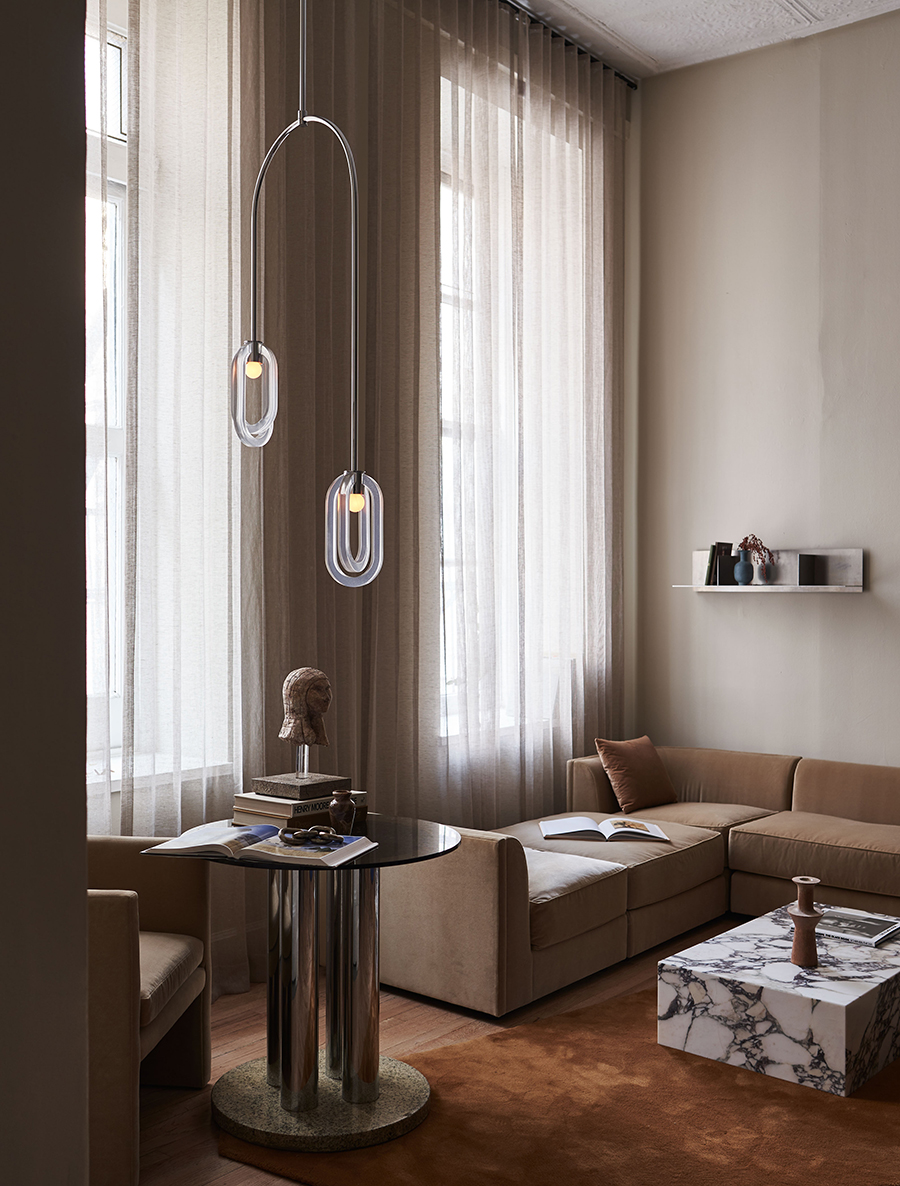 The latest shoppable interior to open in New York comes courtesy of TRNK, but the difference here is that the 1,300-square-foot Soho apartment also functions as a full-time residence for TRNK founder Tariq Dixon. The space features TRNK's in-house line of endlessly chic sofas and armchairs, as well as items by partners including Skagerak, Coil + Drift, and Gubi.
Discoveries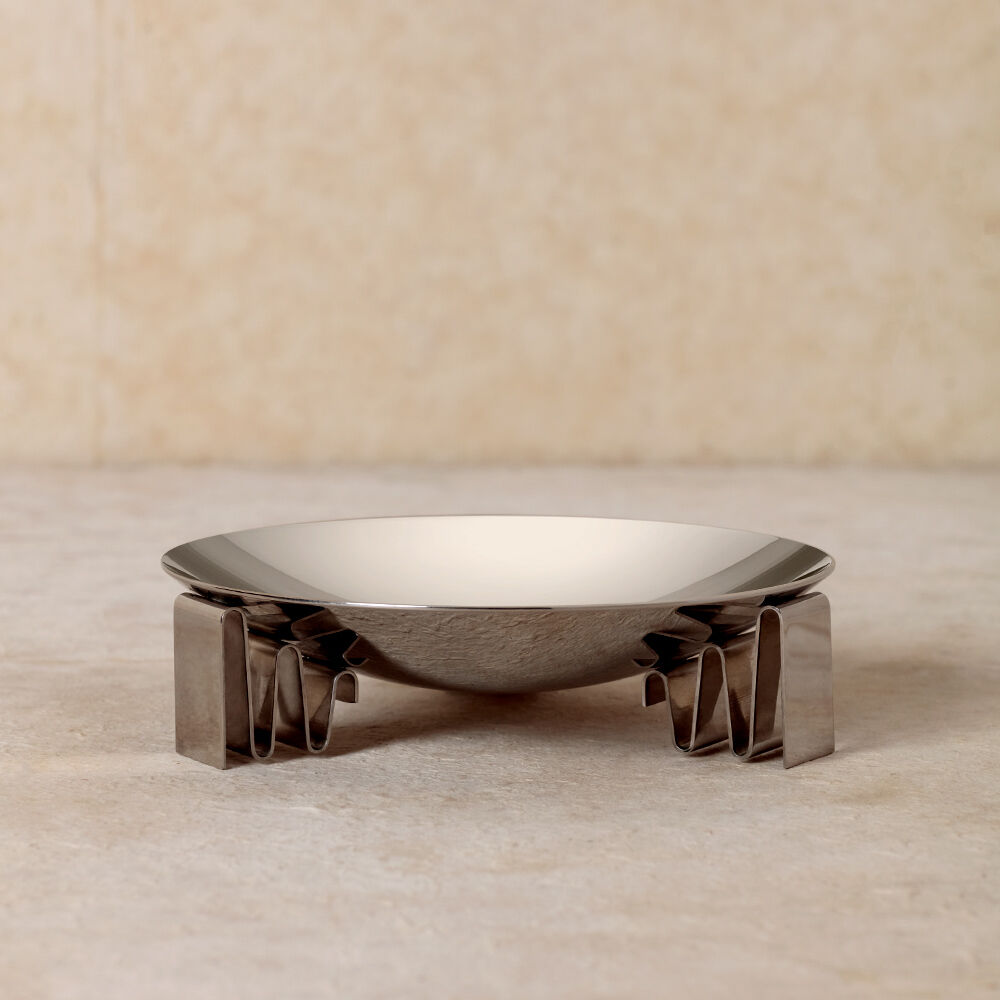 Everyone's probably done their holiday shopping by now, but got any friends with a birthday in January? This mirror-polished centerpiece by Kelly Wearstler for Georg Jensen is a serious stunner.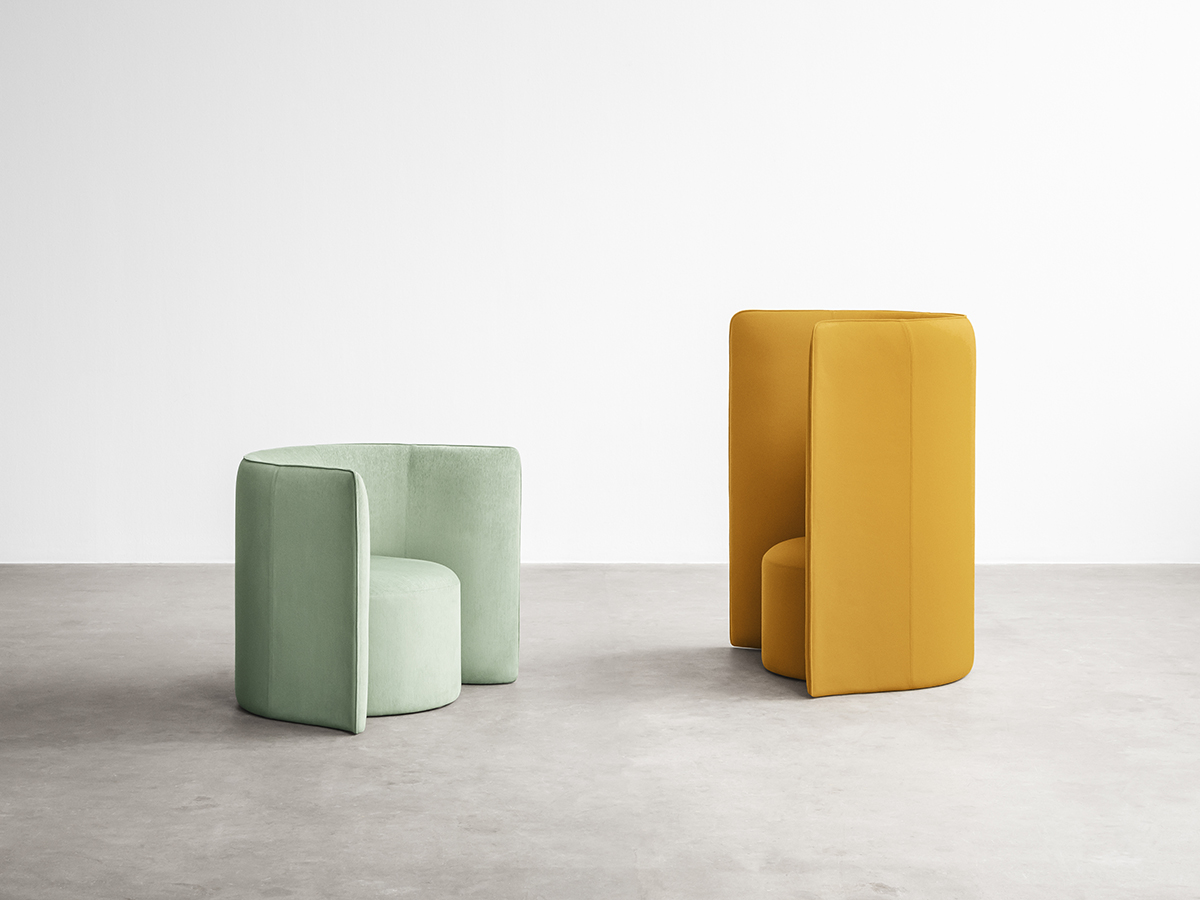 We're always interested in how independent designers' aesthetics translate to bigger brands, so we were happy to see Nick Ross's new upholstered seating collection for the Danish contract furniture company +Halle. HIgh-backed seats have arms that gently curve inward or out; the brief centered around the idea of dwelling, which Ross took quite literally. "I thought about what I felt the word dwelling meant, and it brought me back to an early type of refuge. I wanted to create a feeling of a primal place, for instance, tucking yourself into a corner."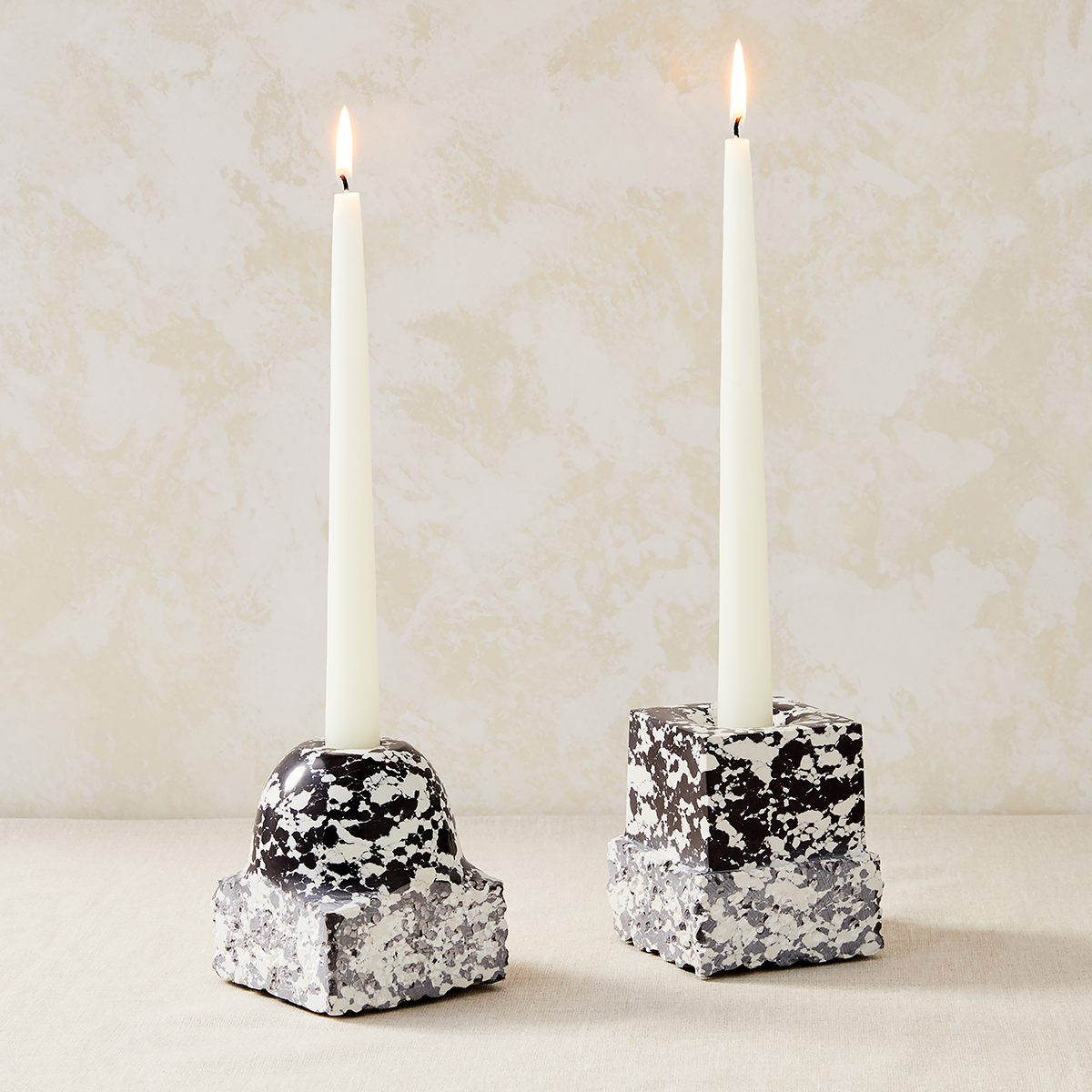 Maybe the hygge marketing machine worked, because I'm now fully sold on taper candles, and as such have an ever-expanding candleholders. This mismatched pair in engineered stone — part of Chen & Kai's new mini collection for West Elm — might just be my next addition.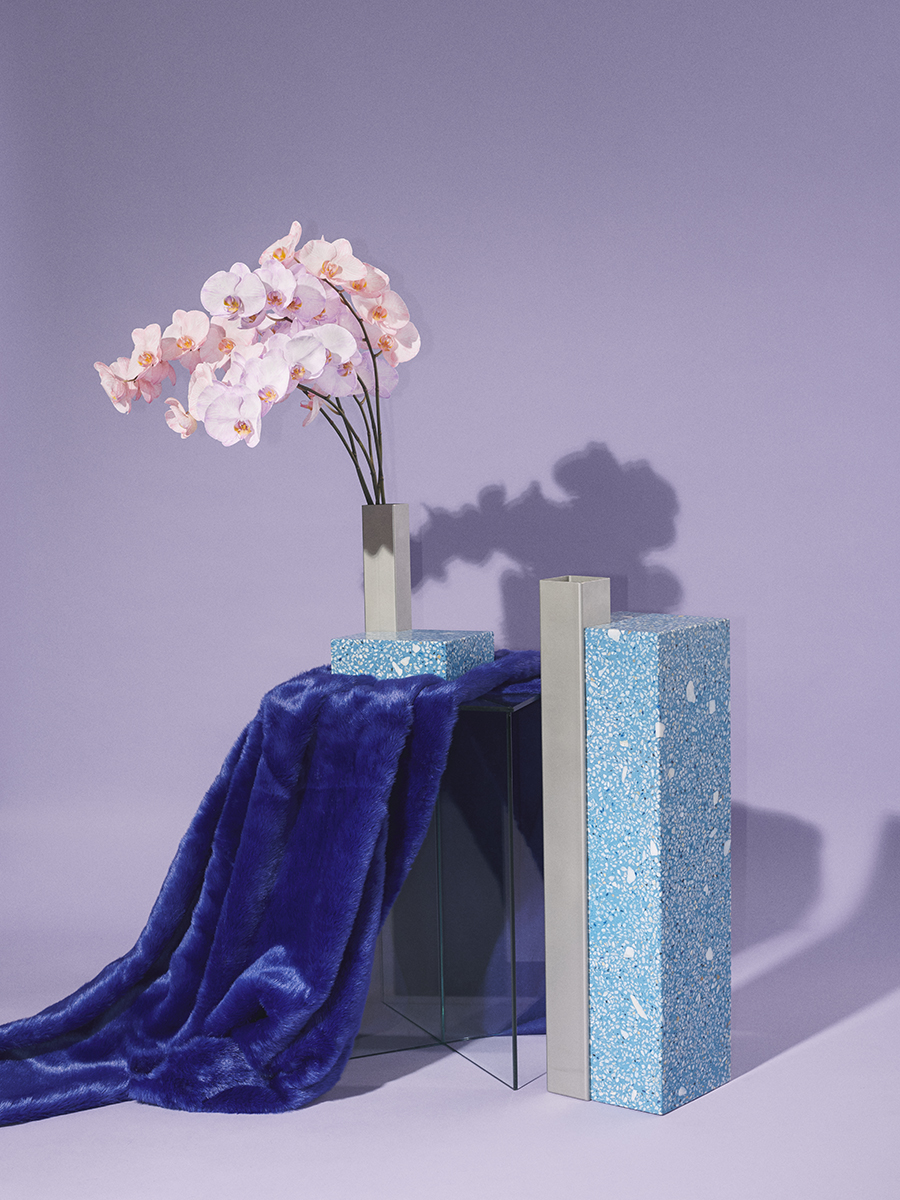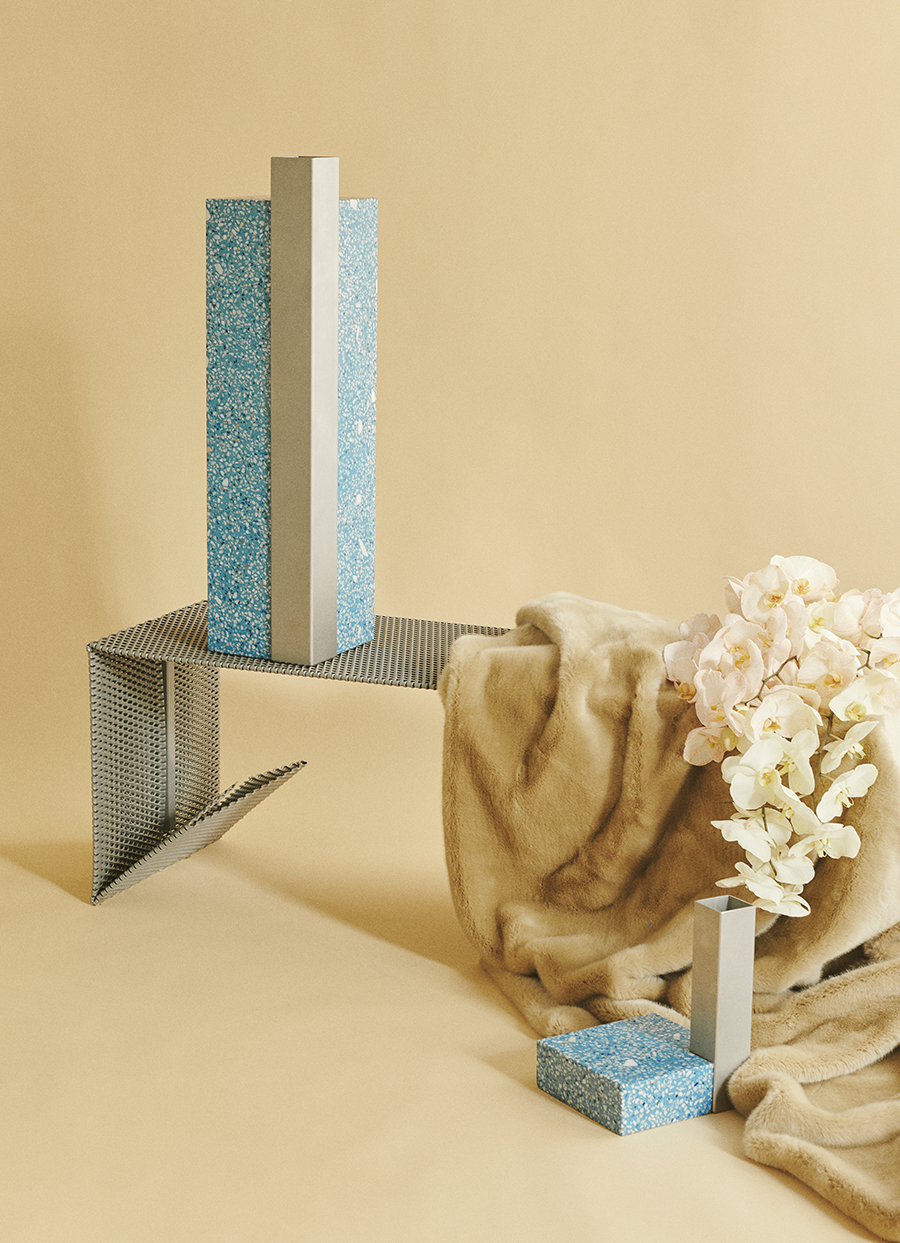 Speaking of engineered stone, we're way into this new series of terrazzo vases by the Danish floral company Tableau. Available in floor and table sizes.