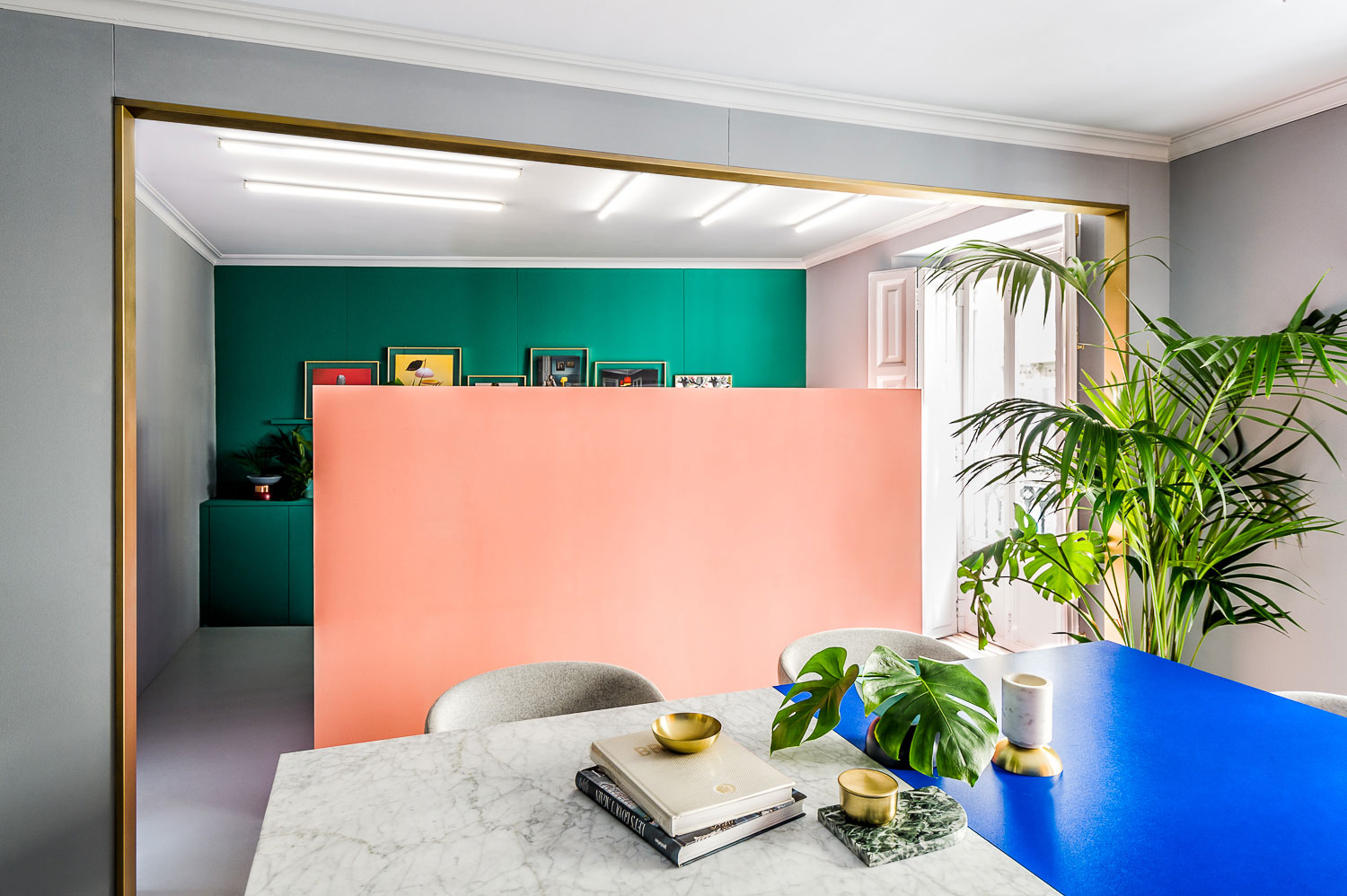 A weekly Saturday recap to share with you our favorite links, discoveries, exhibitions, and more from the past seven days. This week: a color-blocked office interior, an automated ceramics extruder that makes a sculpture a day (but still has to wait for kiln time) and a lightning fast round-up of the art fairs last week in New York.  
Discoveries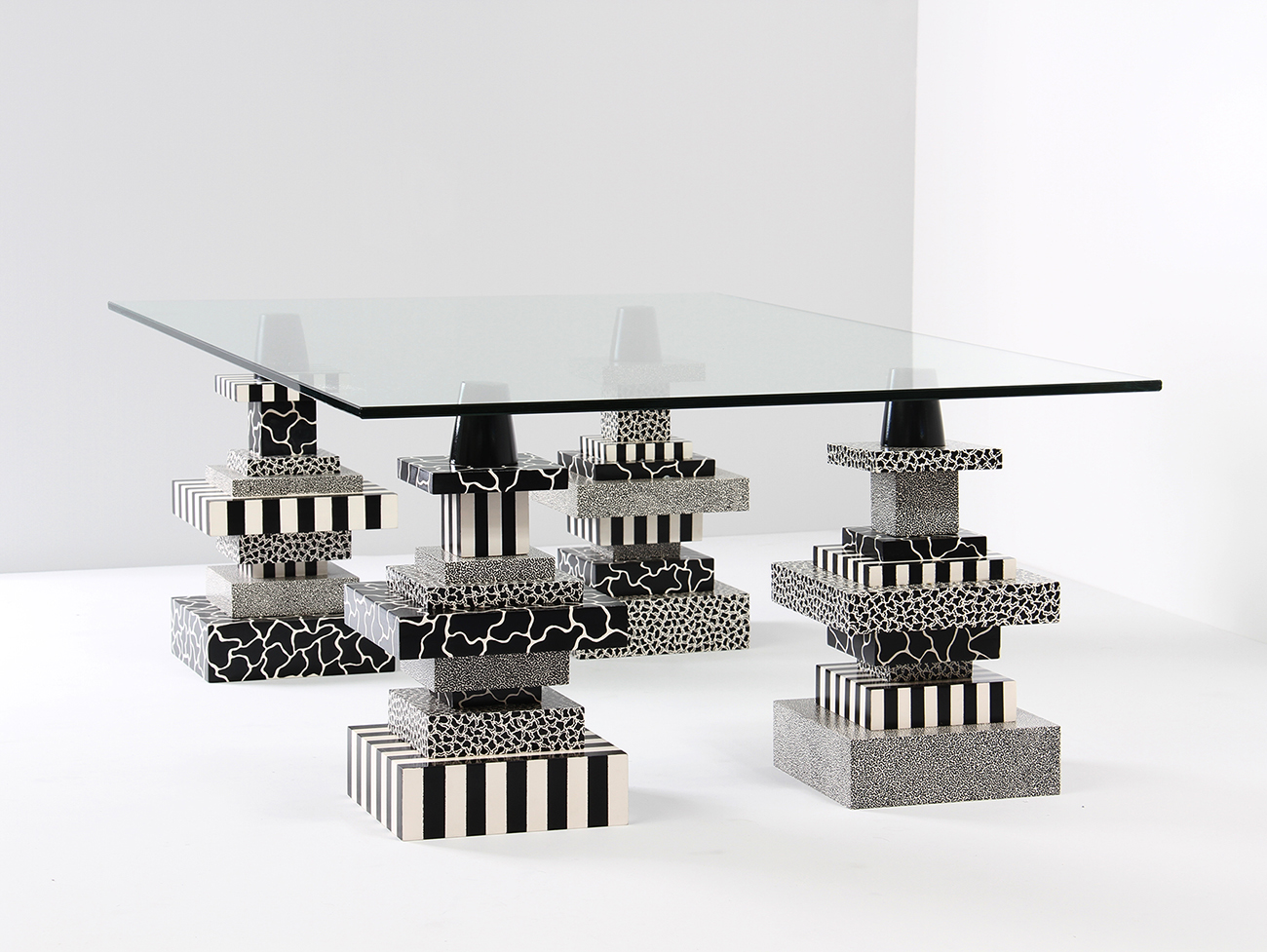 And now, the most Memphis-y piece of all Memphis-y pieces since Memphis — for her Totem Table, Chilean designer and illustrator Paula Godoy of SN-KE built 10-story towers from wood, then meticulously drew the black-and-white patterning by hand, lacquering and assembling the final parts into the table seen here. We like to pretend we're leaving Memphis behind, but secretly we can't resist, especially when the level of commitment to a piece is so insanely high!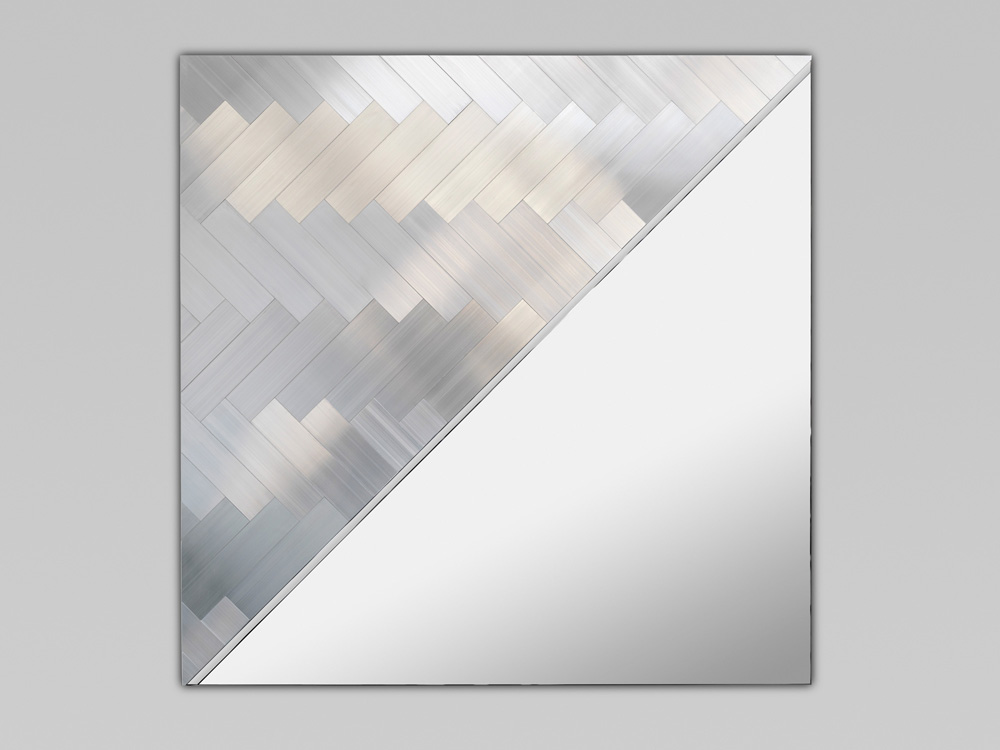 New, larger-scale work by perennial SU favorite David Taylor, who wraps up a show at Stockholm's Berg Gallery this week. "Unique and very limited production numbers is my preferred level of output, but how large I make is dictated by a more intrusive limitation — the available space in my workshop," Taylor writes. "When Niclas Berg of BERG Gallery offered me the use of his exhibition room during last month's Stockholm Design Week, it was a no-brainer — an opportunity to make and present work on a larger scale had just been handed to me on a plate."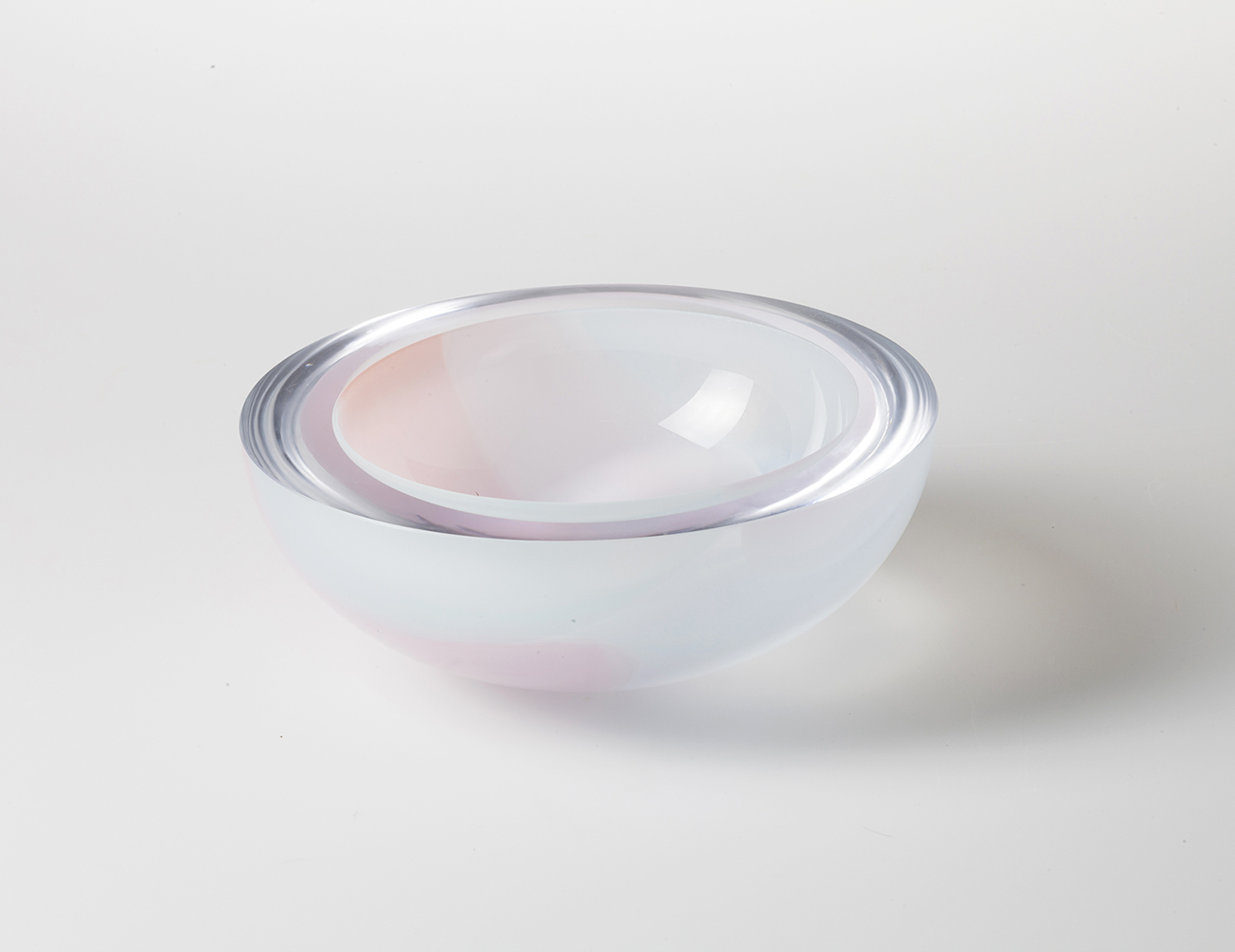 Beautiful work in our inboxes this week from Helsinki-based, Turkish-American designer Erin Turkoglu. We especially love her iridescent Planetary Bowls (shown here) but also check out her excellent Lean Bench and her slim, elegant Square the Circle chair; she'll be showing at this exhibition in Ventura Lambrate at next month's Milan Furniture Fair.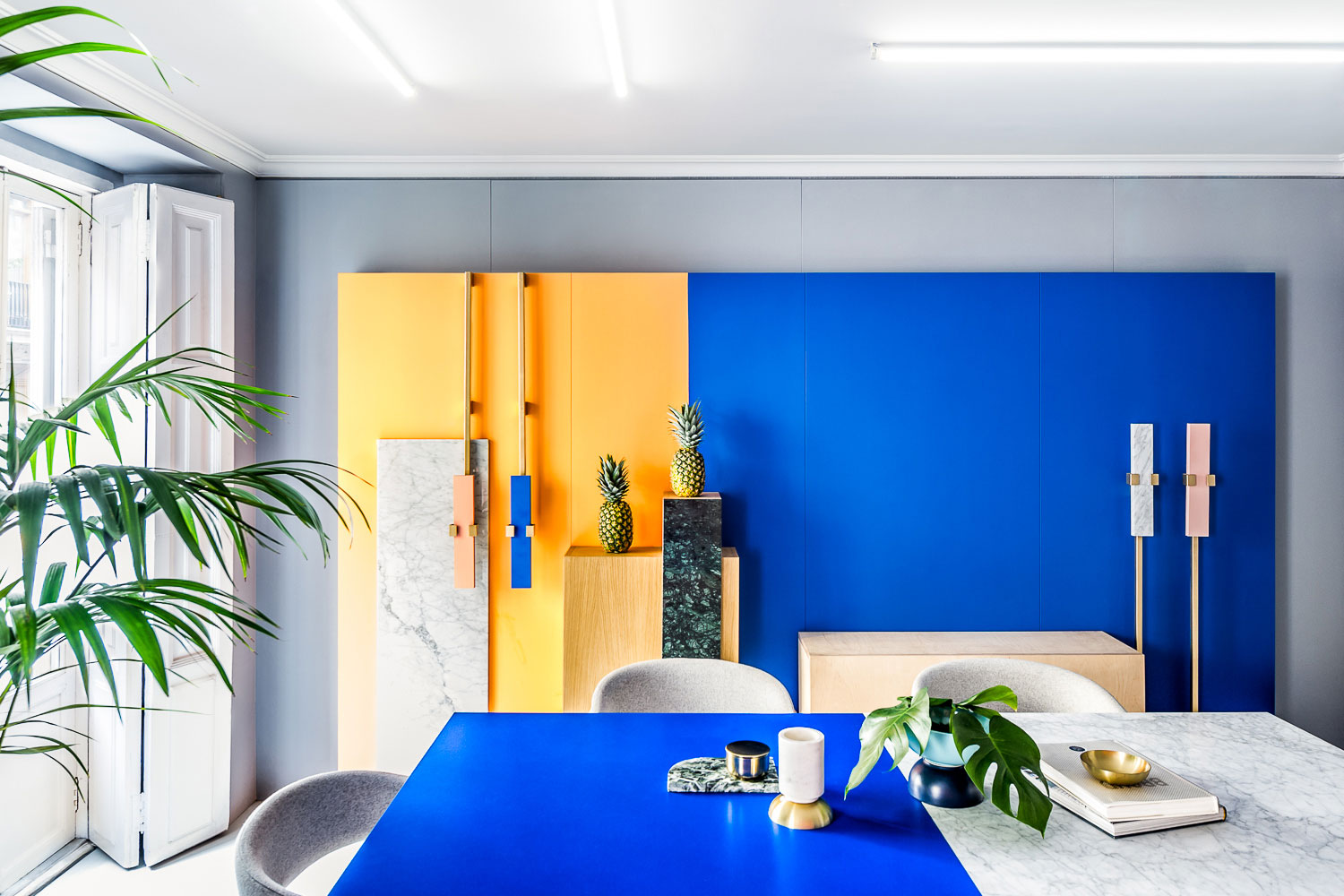 Funny that we were talking about actually stylish office furniture just as this perky office interior by Valencia-based Masquespacio (shown here and at the top of this post) was making the internet rounds. That's some seriously excellent color-blocking.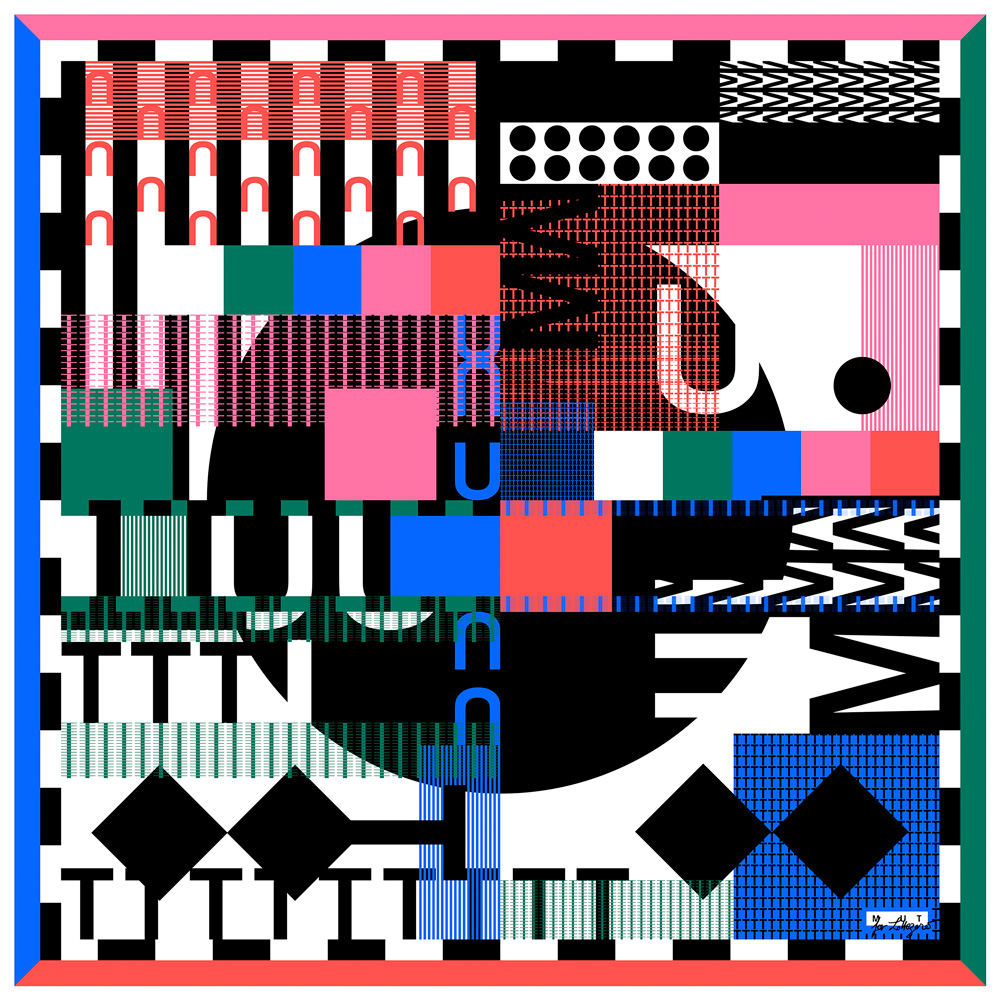 We typically shy away from writing about designers' Kickstarter campaigns (only because there are so many this whole column could be devoted to them) but in this case, we are pretty jazzed on the product AND the greater mission. Called Lottozero, it's a textile research center and co-working space opening in Italy later this spring and a line of editioned scarves by up-and-coming Italian designers, like Studio Mut (above).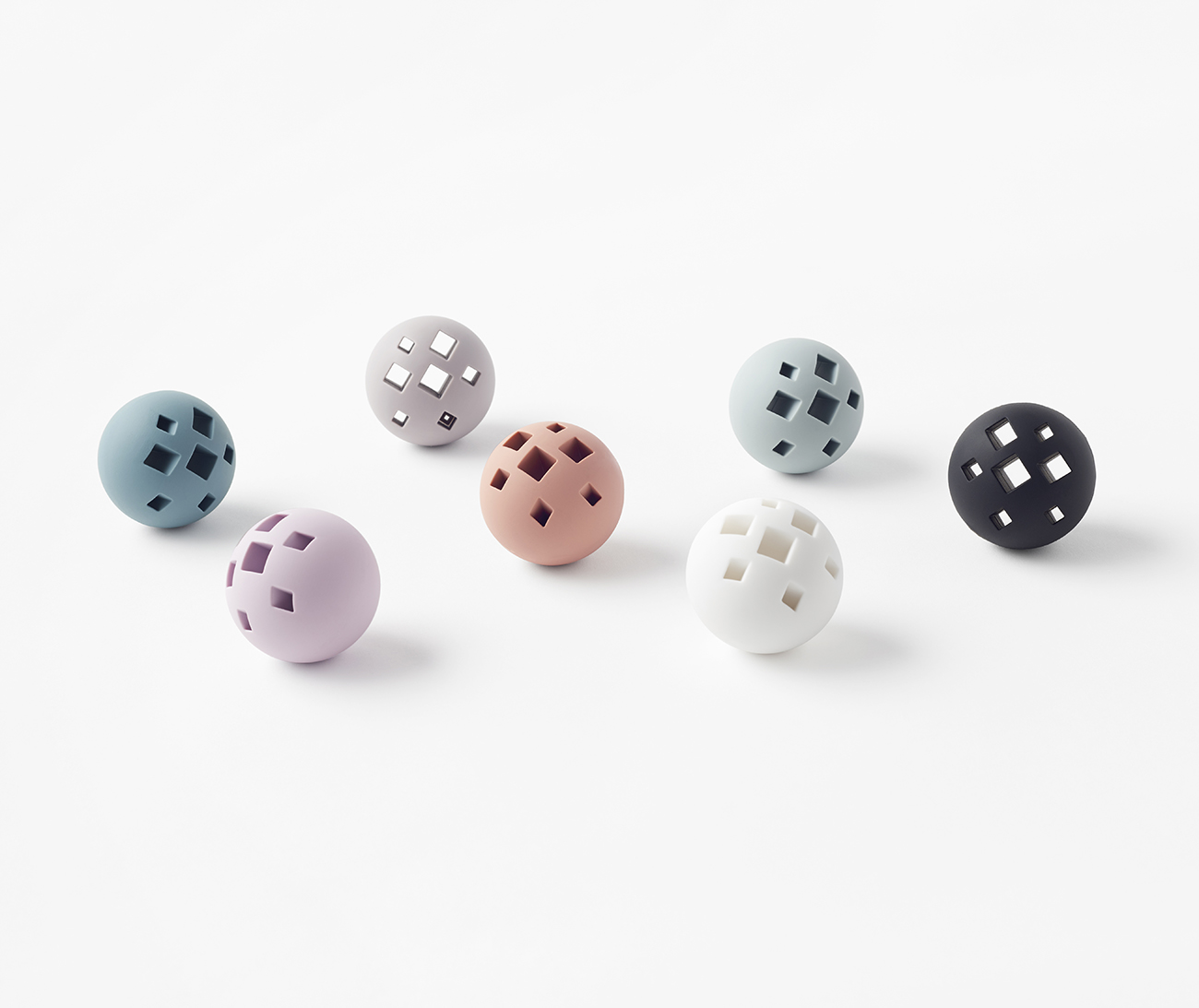 We almost created a new category this week called "Scratching Our Heads" after receiving an amusing press release from Nendo, the most famous Japanese design firm in the world, announcing they had designed… a Kong. As in the plastic thing you stuff peanut butter in to keep your dog entertained when you go out? It's a super nice Kong, available in an array of lovely colors, but it's a Kong. (The collection also includes modular dog beds, water bowls, and pictures of really, really cute pugs.)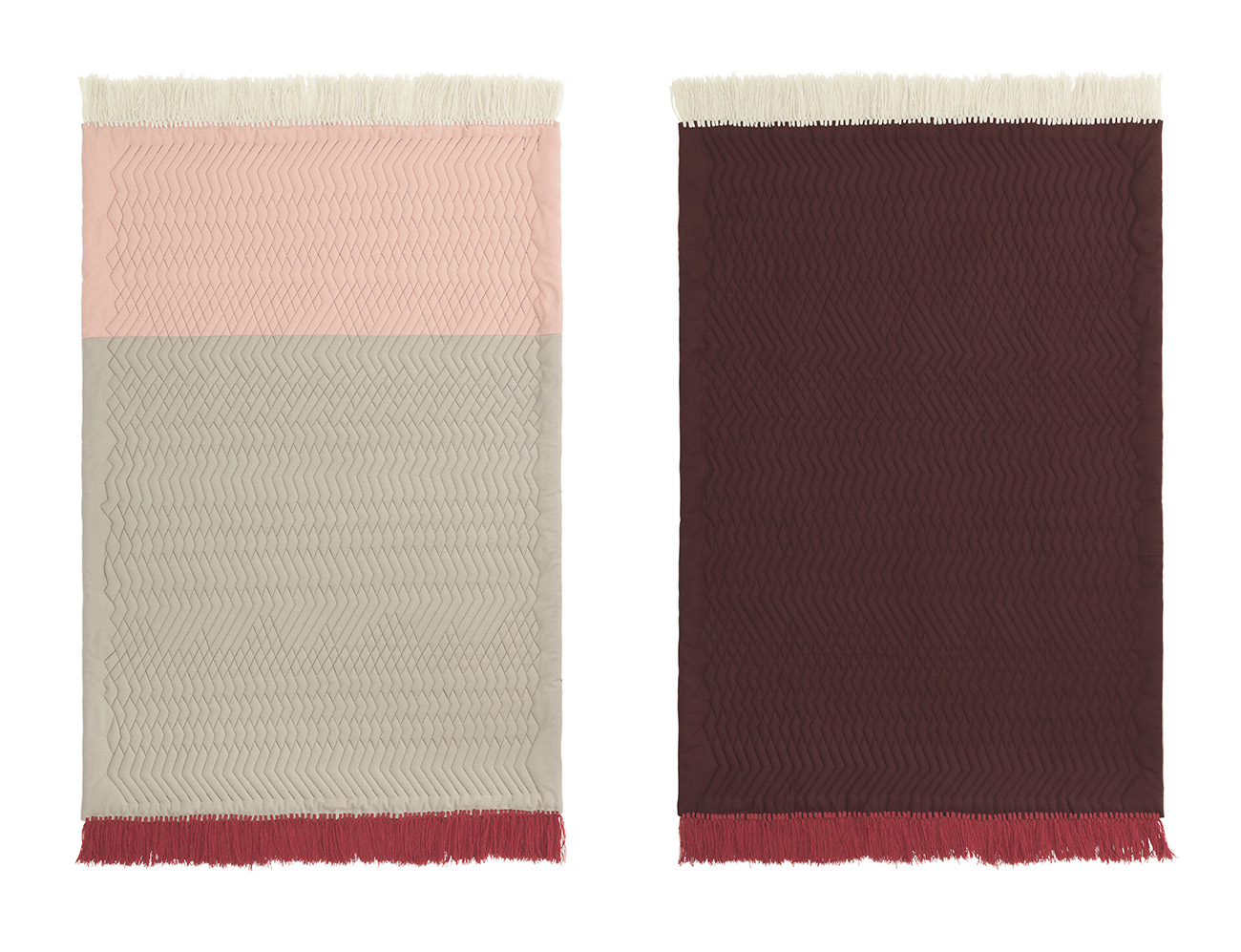 Another instance of color-blocking: Trace, a pretty new rug collection by Sarah Böttger and Hanna Emelie Ernsting for Normann Copenhagen, where the quilting becomes a graphic, geometric pattern.
Exhibitions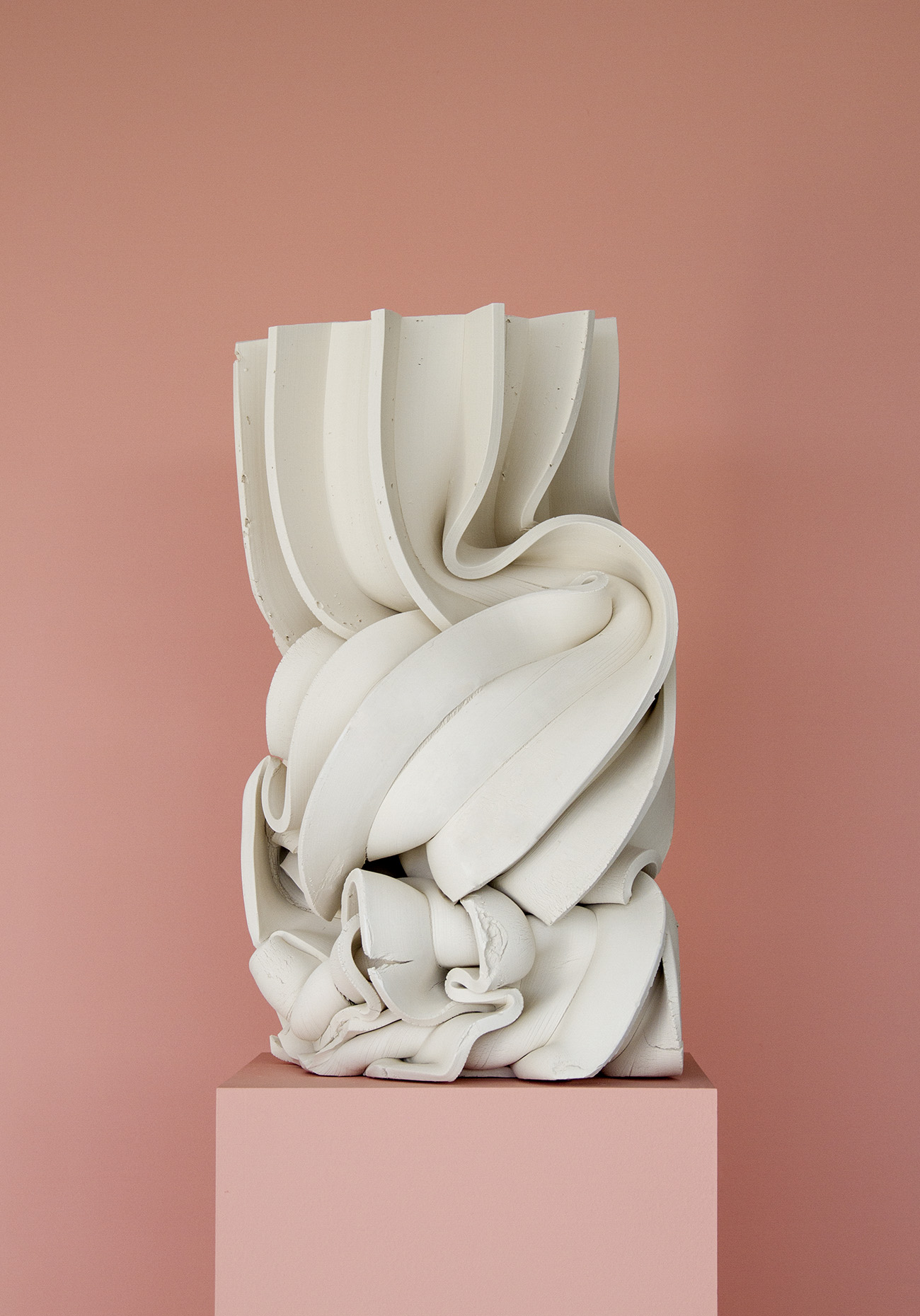 After graduating from the RCA, Anton Alvarez spent three years perfecting his Thread-Wrapping Machine. Last year, he turned his attention to another automated process: extrusion. The result is a ceramics-making machine that removes the hand of the maker yet creates the most stunning pieces (above), on view starting next week at the National Center for Craft & Design, where the machine will make a sculpture a day. More pics coming next week!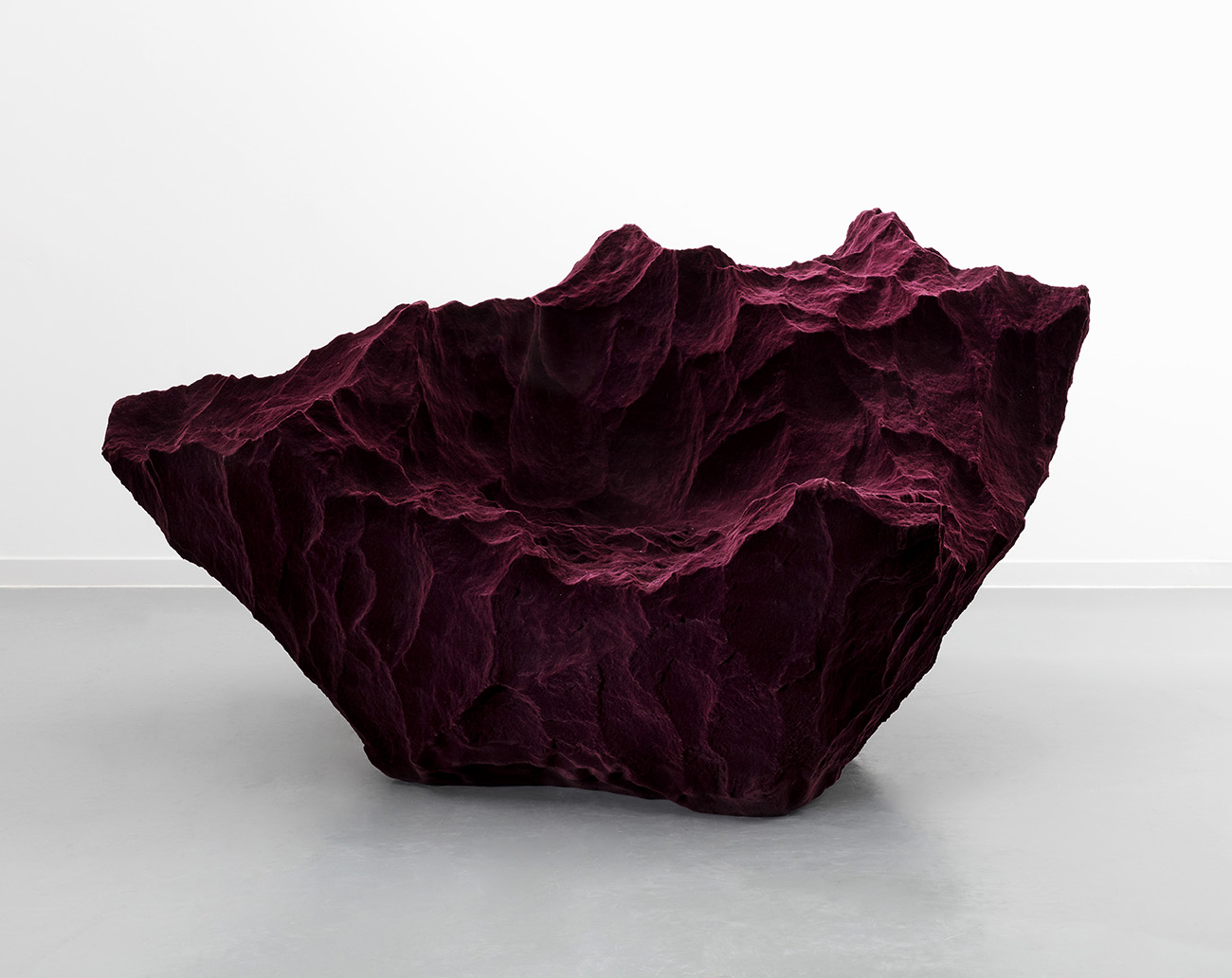 British duo Fredrikson Stallard has a new exhibition with their London gallery David Gill called Gravity; it includes their Species II armchair which is chiseled from polyurethane, glass fiber, and polyester. Actually, we're not sure it's chiseled but the phrase "created with a brute force that is at odds with ideas of comfort or human contact" gives us an idea.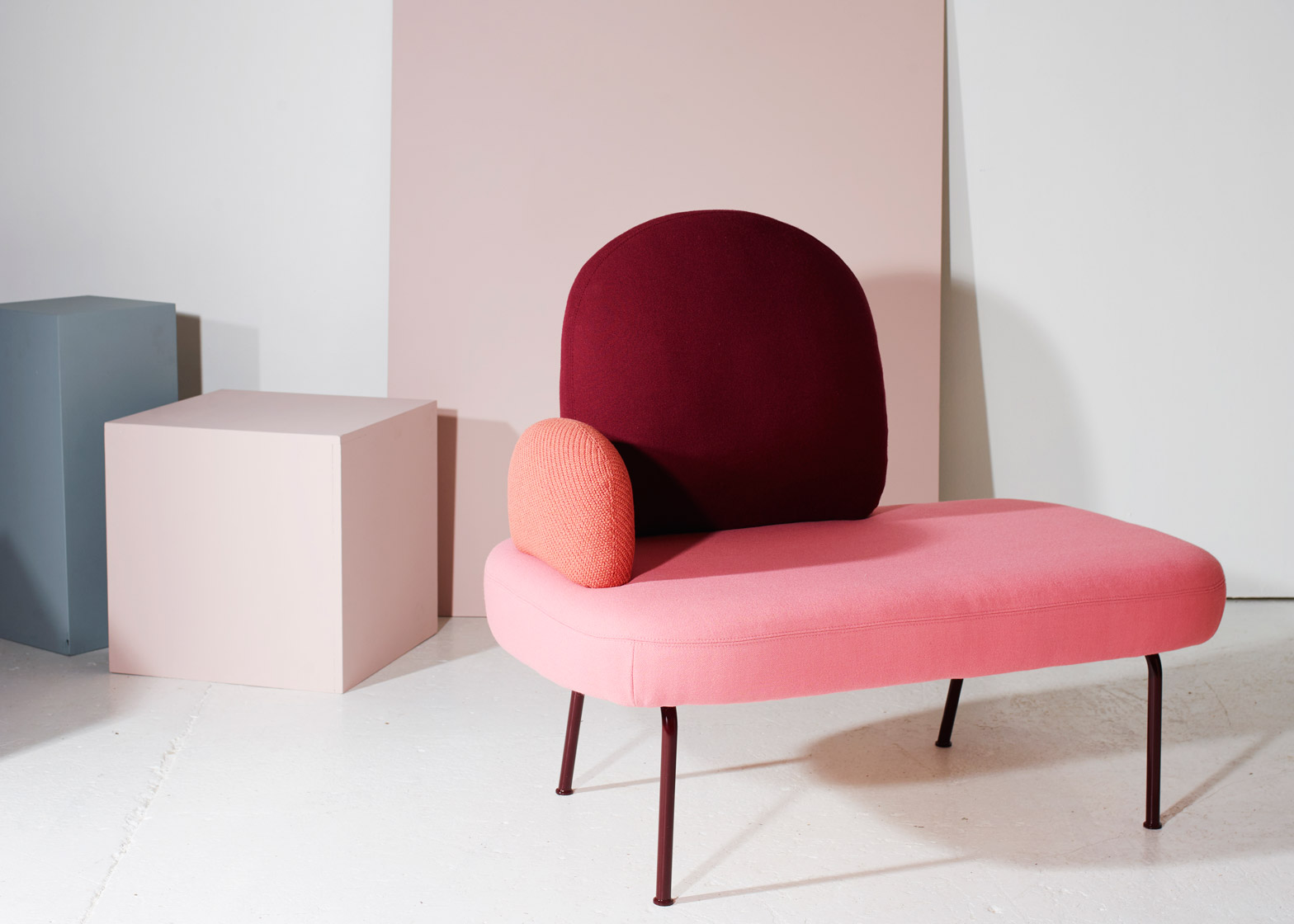 We're looking forward to the Structure exhibition in Milan this year, which features 26 Norwegian designers including Sara Polmar, who created this — you guessed it — color-blocked sofa. (And stay tuned for our own Sight Unseen OFFSITE show, where we'll be debuting the work of five Norwegian designers in collaboration with up-and-coming American talents as well!)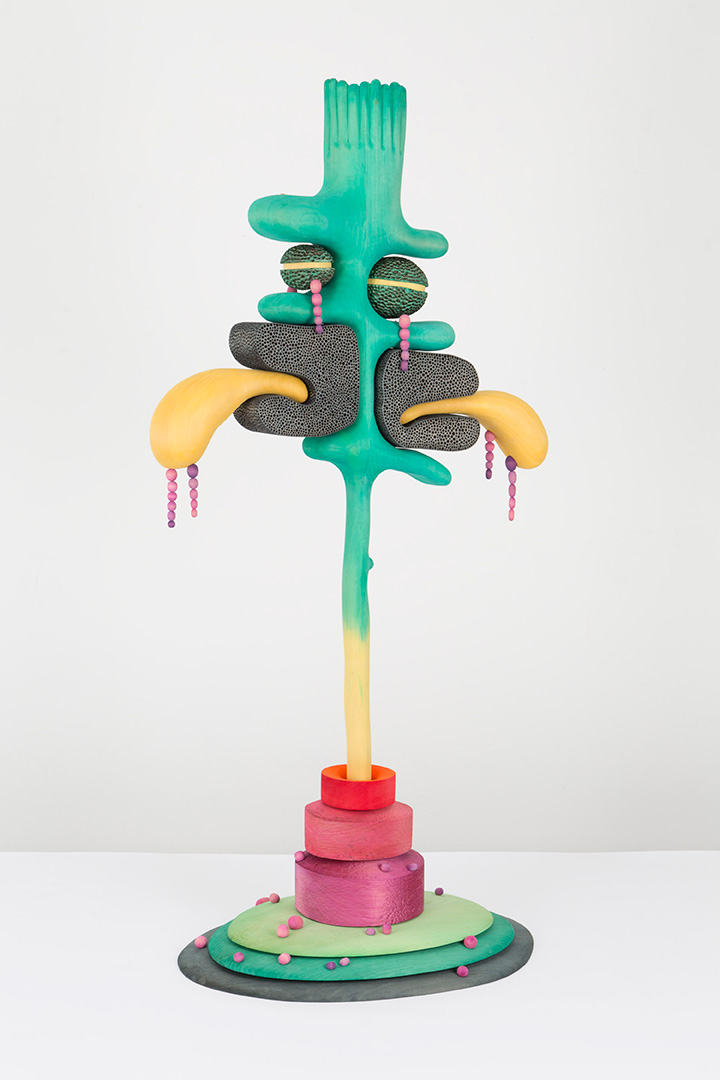 And at the Perez Art Museum in Miami, new totemic sculptures in wood, fabric and clay from Matthew Ronay get a nice long residency — they'll be on view until January of next year.
Art Fairs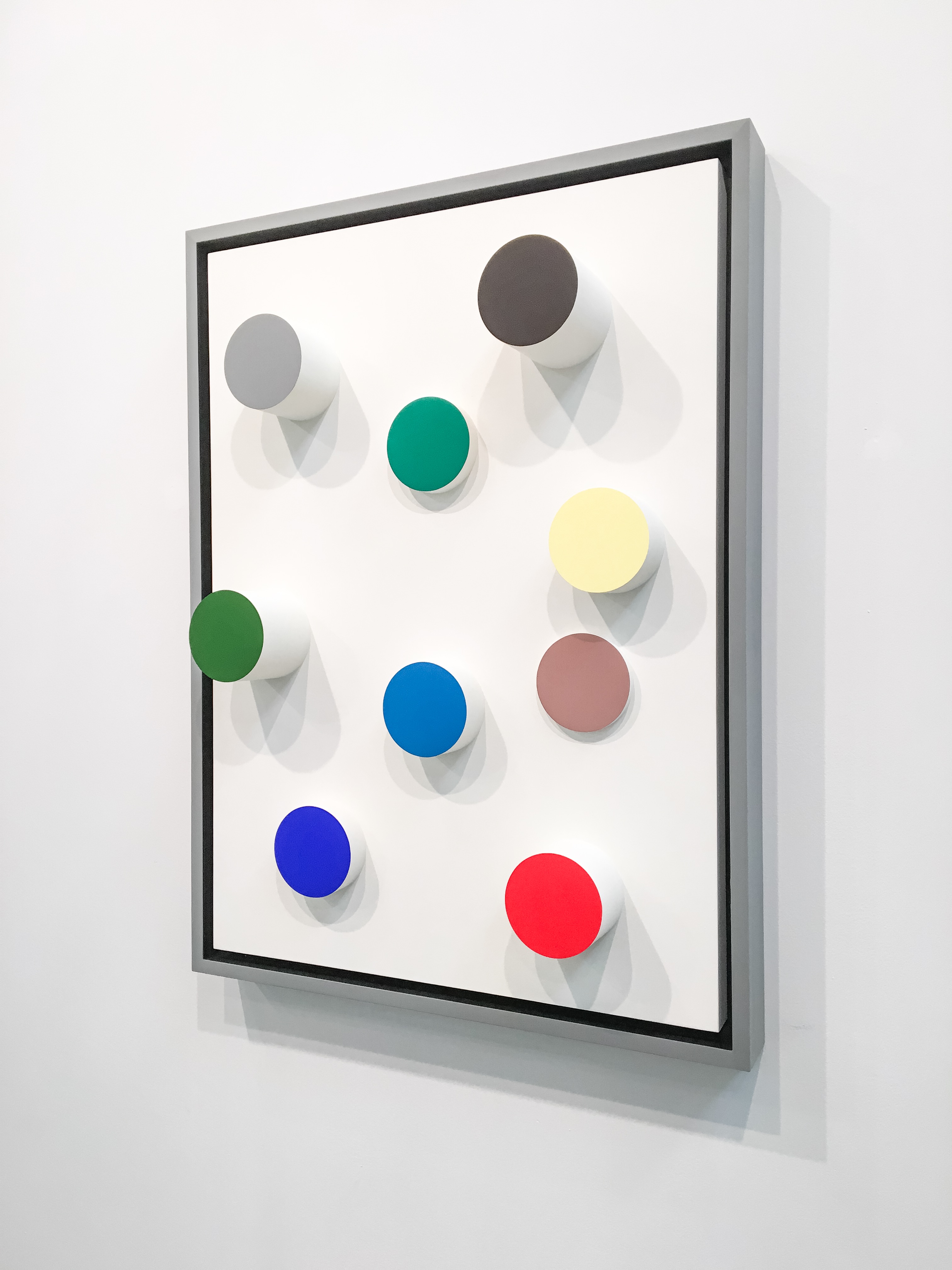 We quickly made the rounds of the New York art fairs last week, and while we still prefer the Frieze / NADA nexus in May, there were some excellent finds. At the Armory, we found this colorful work at Lisson Gallery, the 25th in a series called Abstraction Construction by Canadian artist Rodney Graham.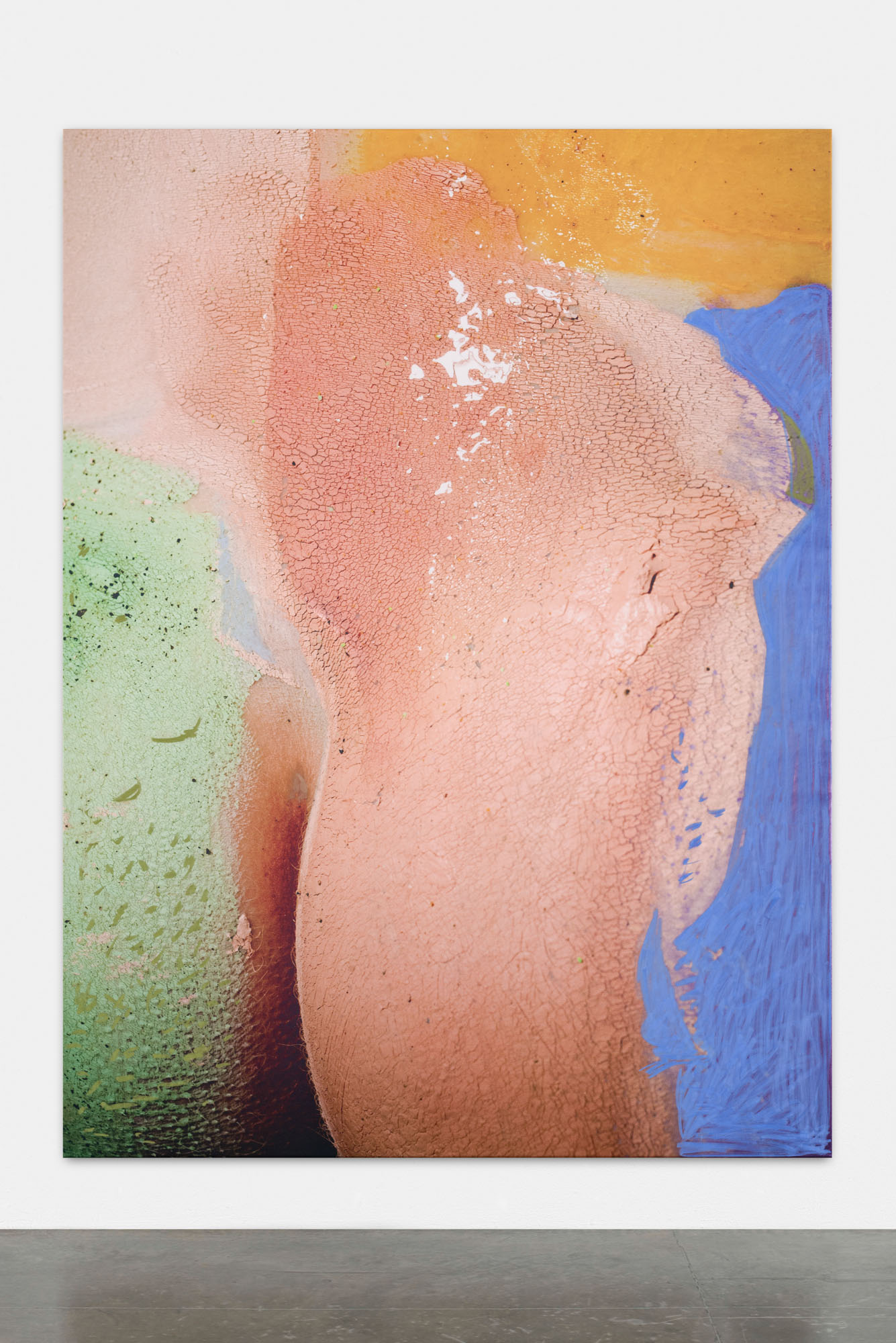 Independent in Tribeca was our favorite fair of the week, and Peres Projects — which showed sculptures and painting by Donna Huanca — was our favorite booth there.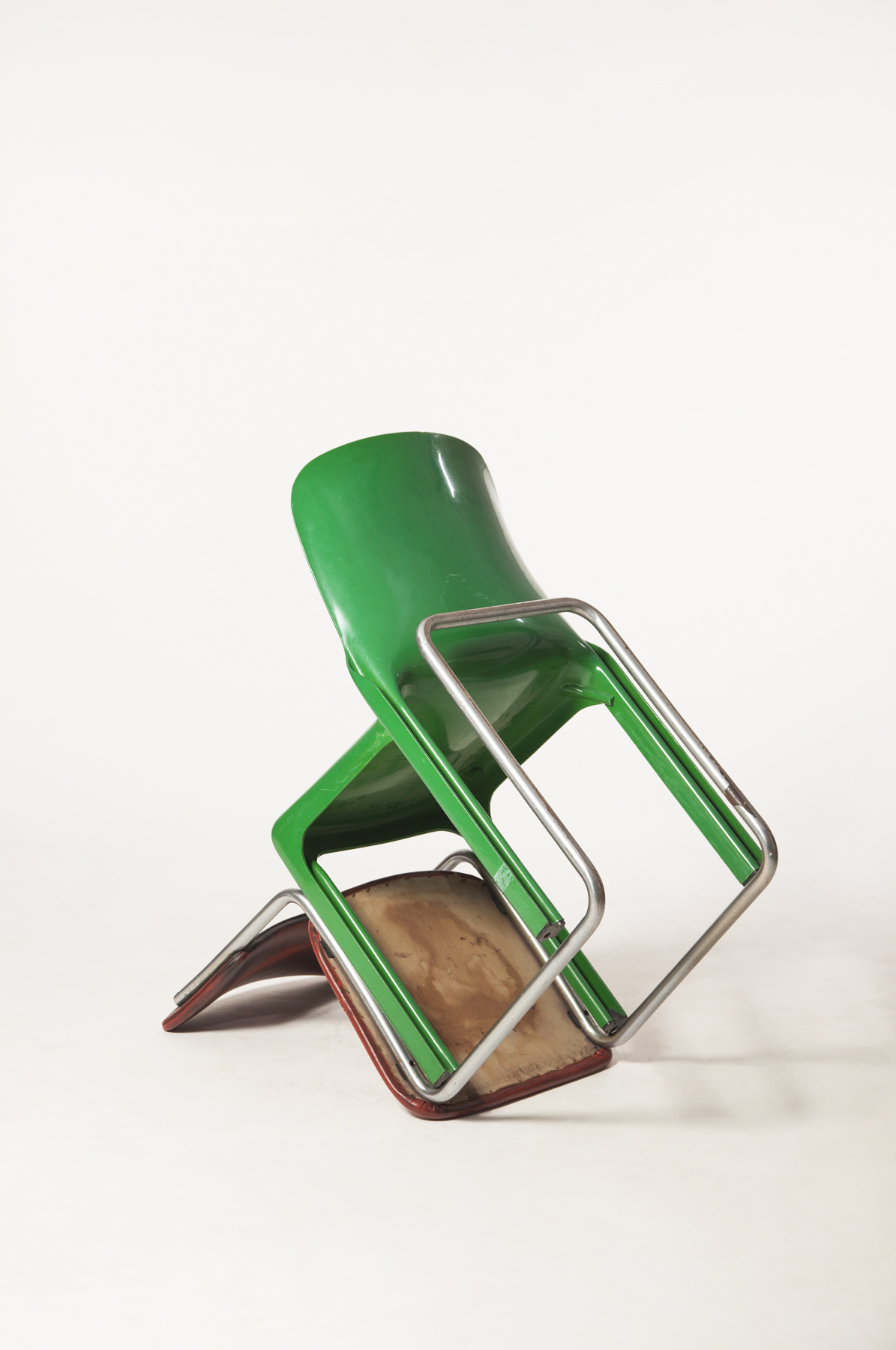 At Pulse, one of favorite galleries, Kinder Modern, showed The Chair Affair, a photographic series of chairs in compromising positions by Lucas Maassen and Margriet Craens.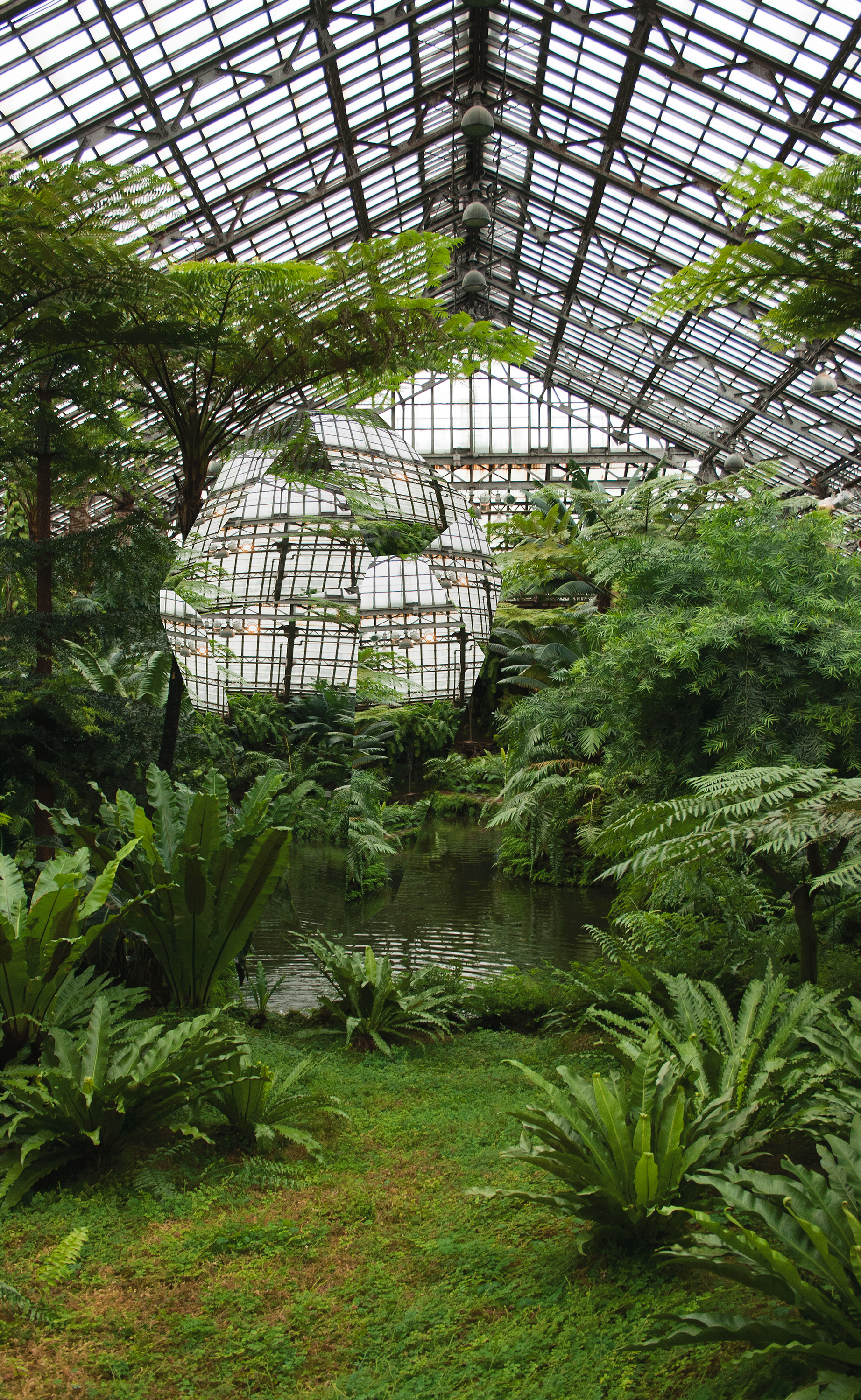 Also at Pulse were these trippy, digitally altered photos by Brookhart Jonquil, called Fern Room Displacement Prism.