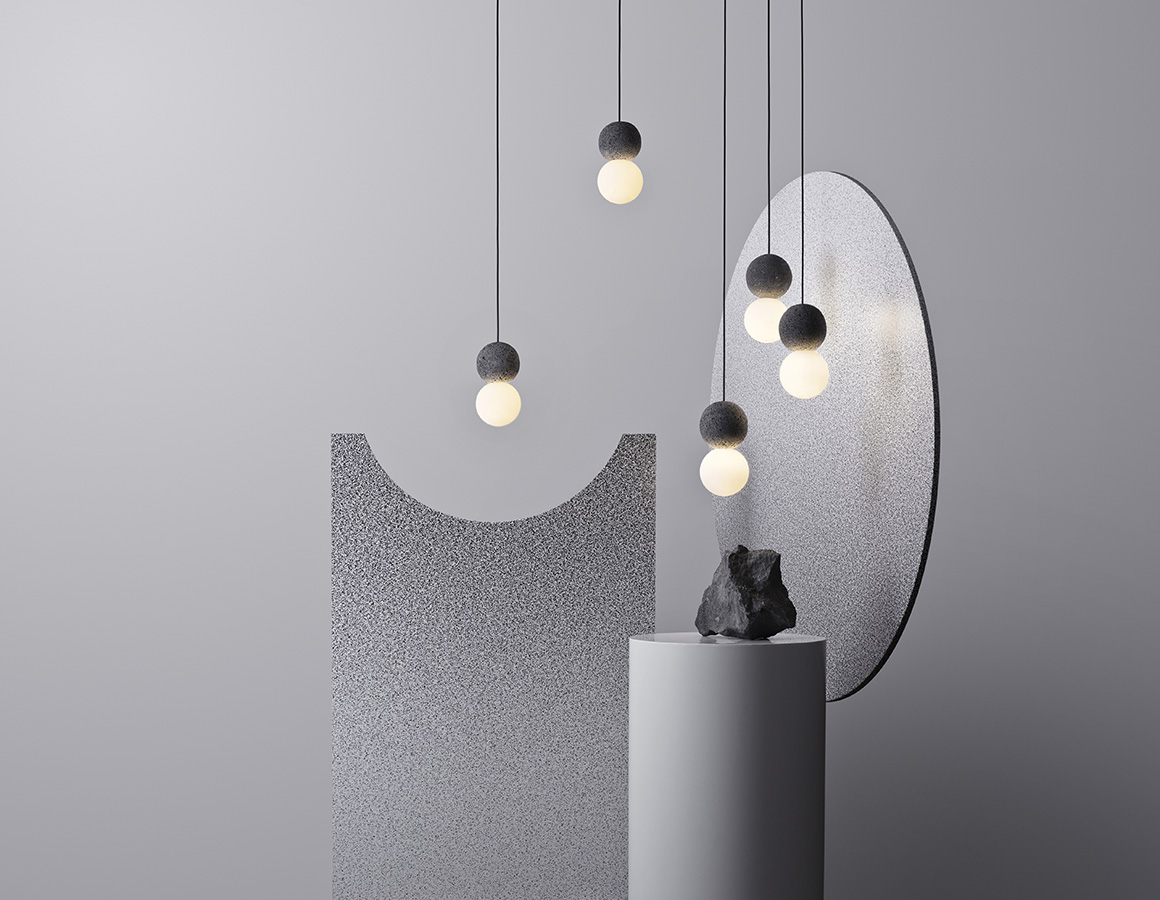 A weekly Saturday recap to share with you our favorite links, discoveries, exhibitions, and more from the past seven days. This week: Solo exhibitions abound by some of our favorite artists, burl wood and glass blocks continue to pop up in unexpected places, and a killer collaboration by two New York talents is one of our favorite launches so far this year.
Discoveries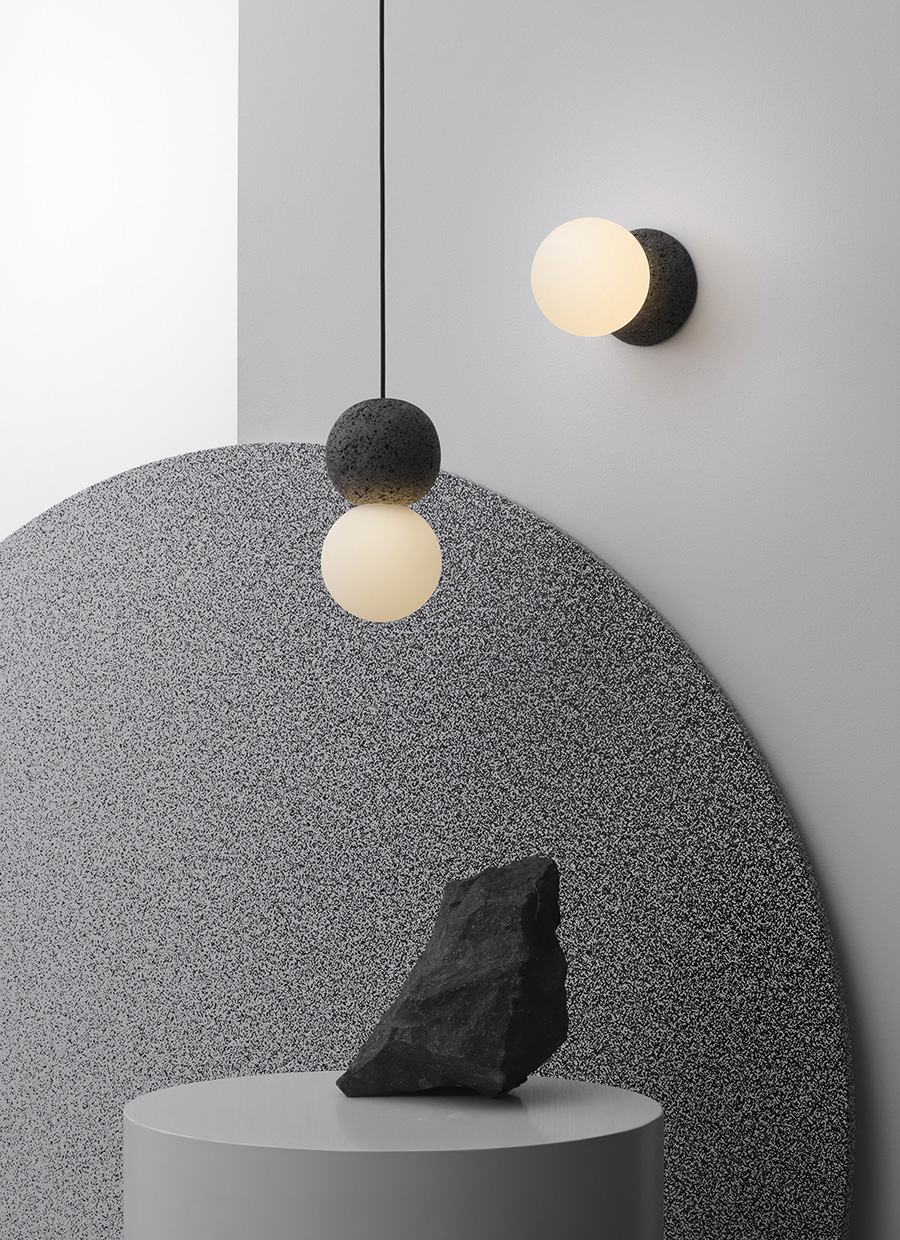 We're pretty much living and breathing only emails about Milan right now, but these lights by the Mexico City–based designer David Pompa definitely stood out from the pack. The rough spheres of volcanic rock look so good against the opal glass; they'll be debuting at Euroluce next week.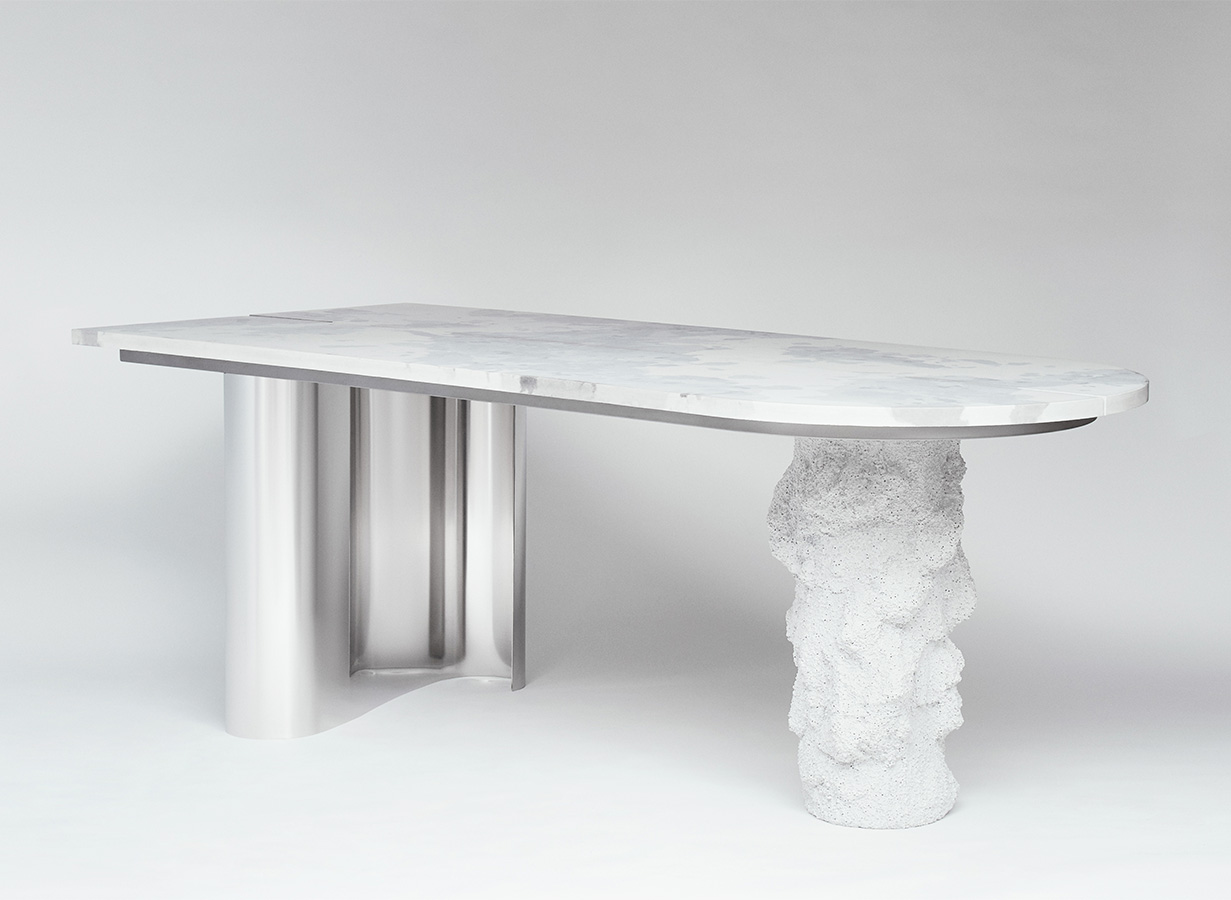 We spotted this steel, marble, and rock table by Pettersen & Hein on Instagram and had to share — it was a commission for a private client, but we can't help but wish it was on the market.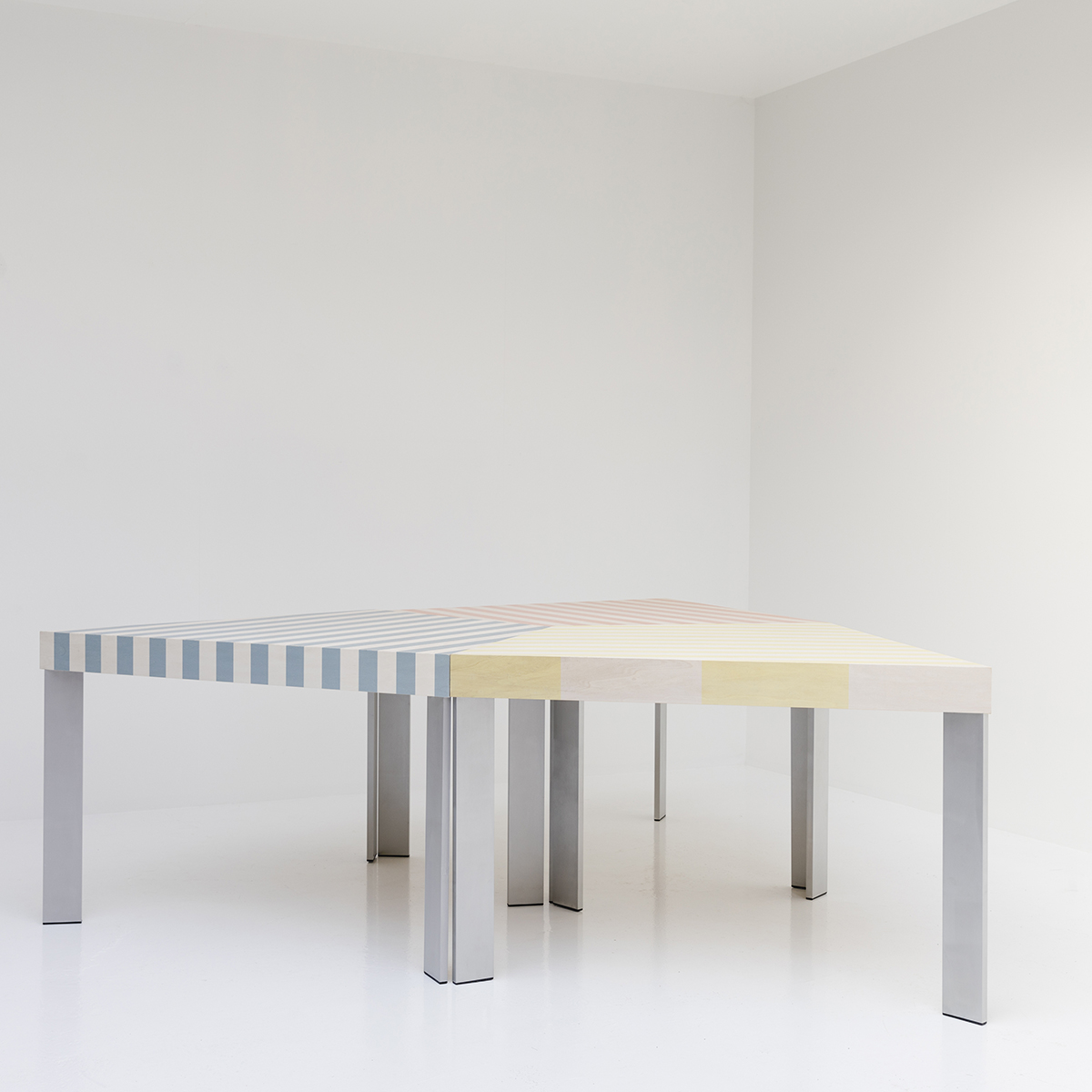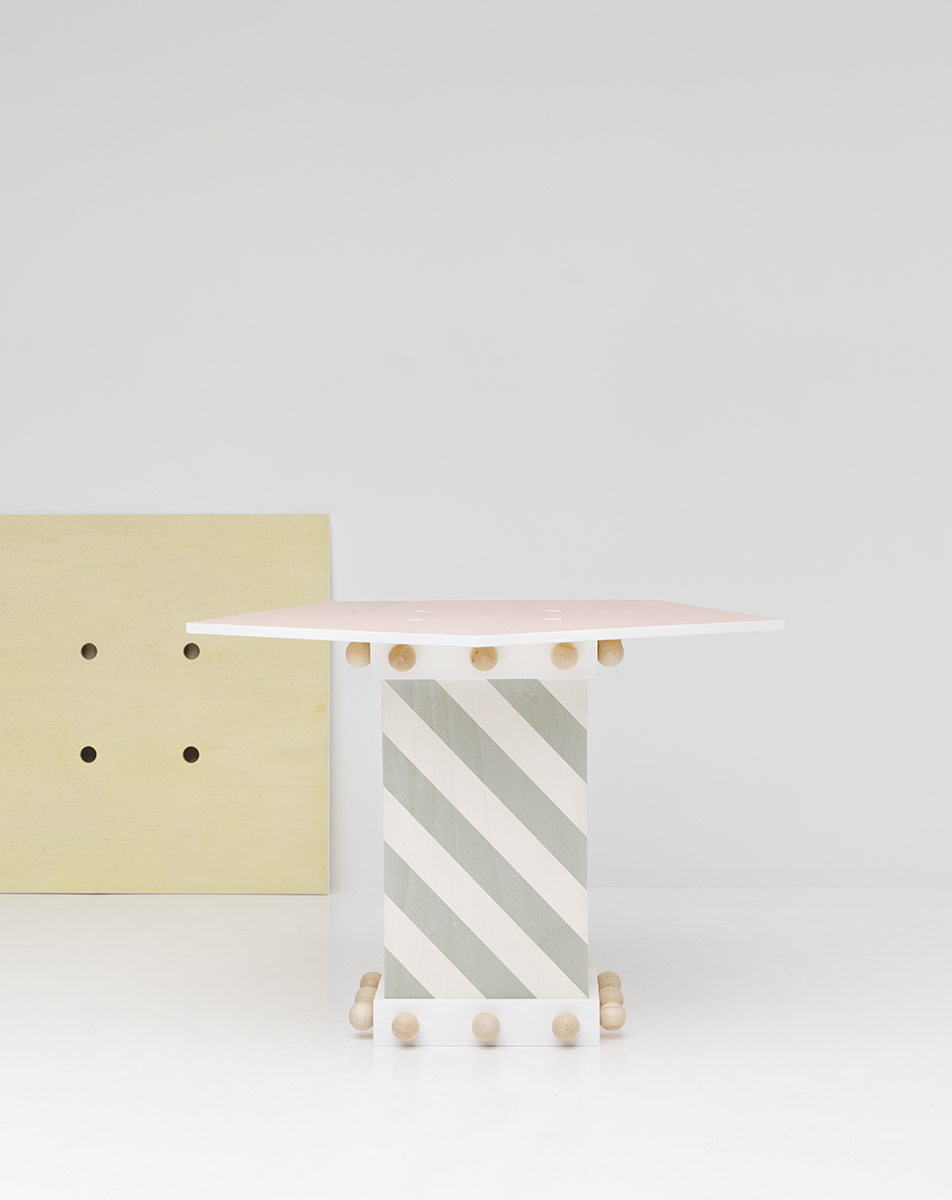 Also spotted on Instagram: a series of striped, modular stools and tables in pastel candy tones by Belgian interior architect Dries Otten, originally created as a commission for Osar Architects.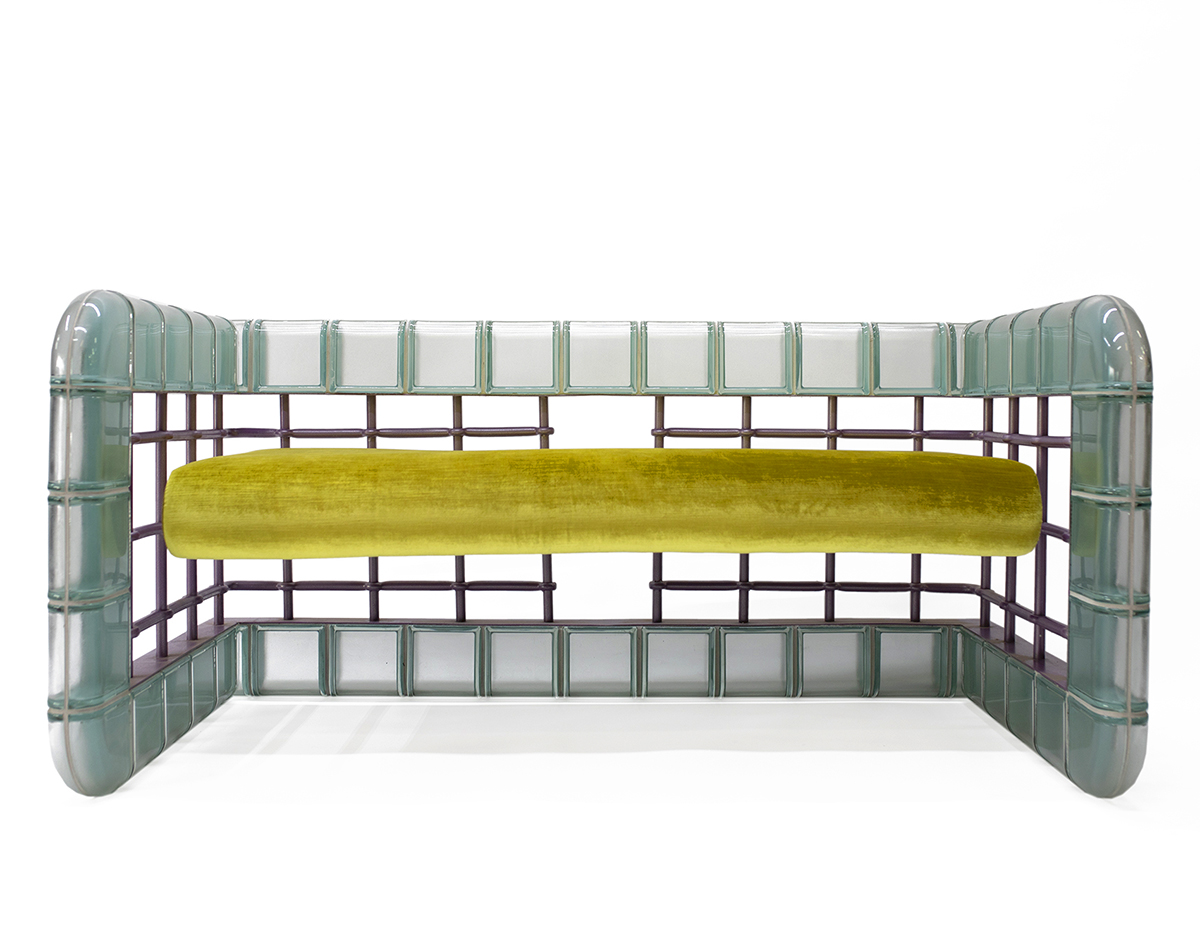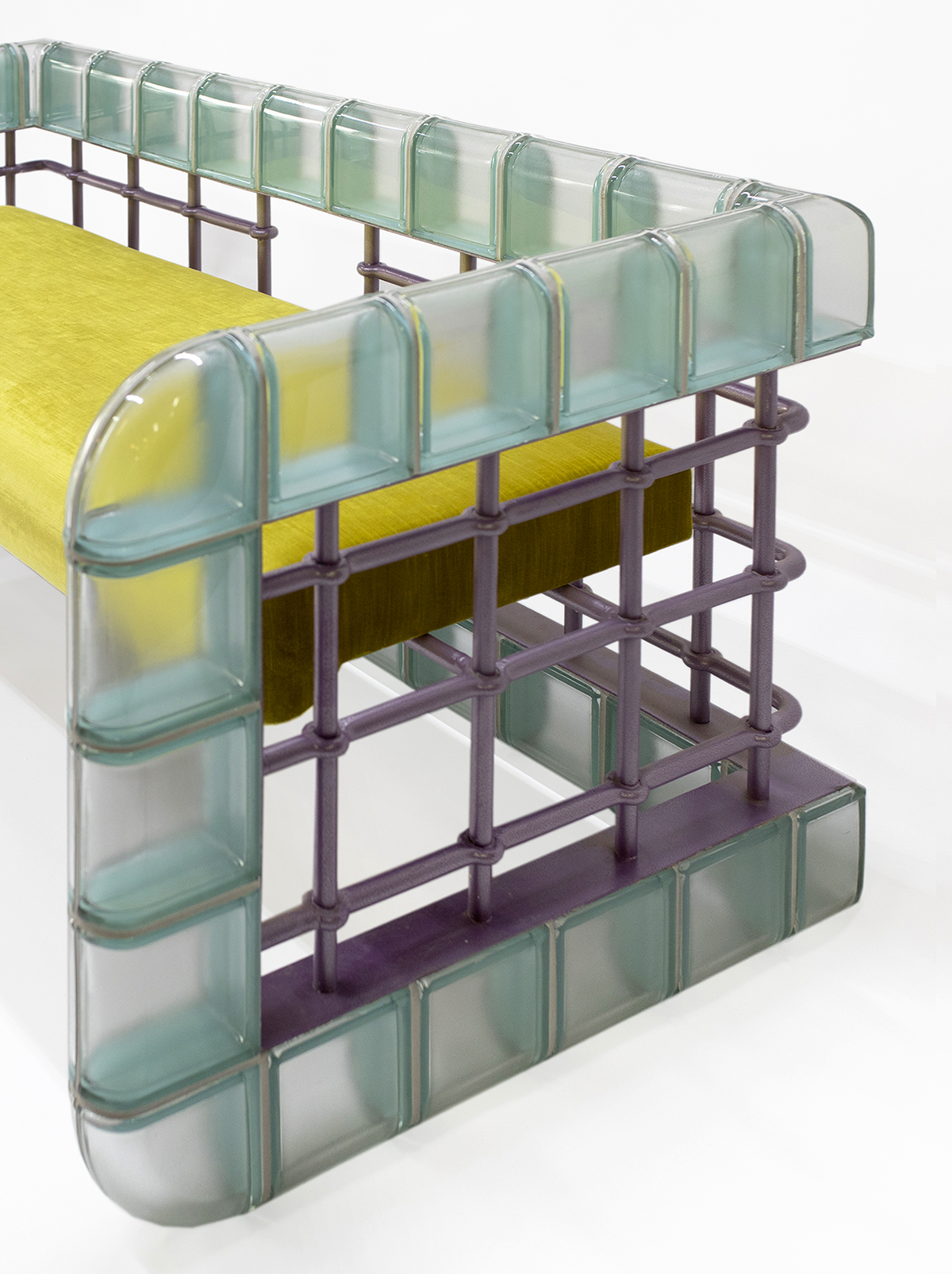 This is now the second time we've seen architectural glass blocks pop up as a material for furniture, but this is by far the more experimental piece — designed by Arcana, a duo from Queens, this sofa is made from glass blocks, purple, powder-coated steel window guards, and a chartreuse velvet seat cushion. We've actually been wondering when this color purple was going to surface in design, but didn't think we'd see it deployed like this.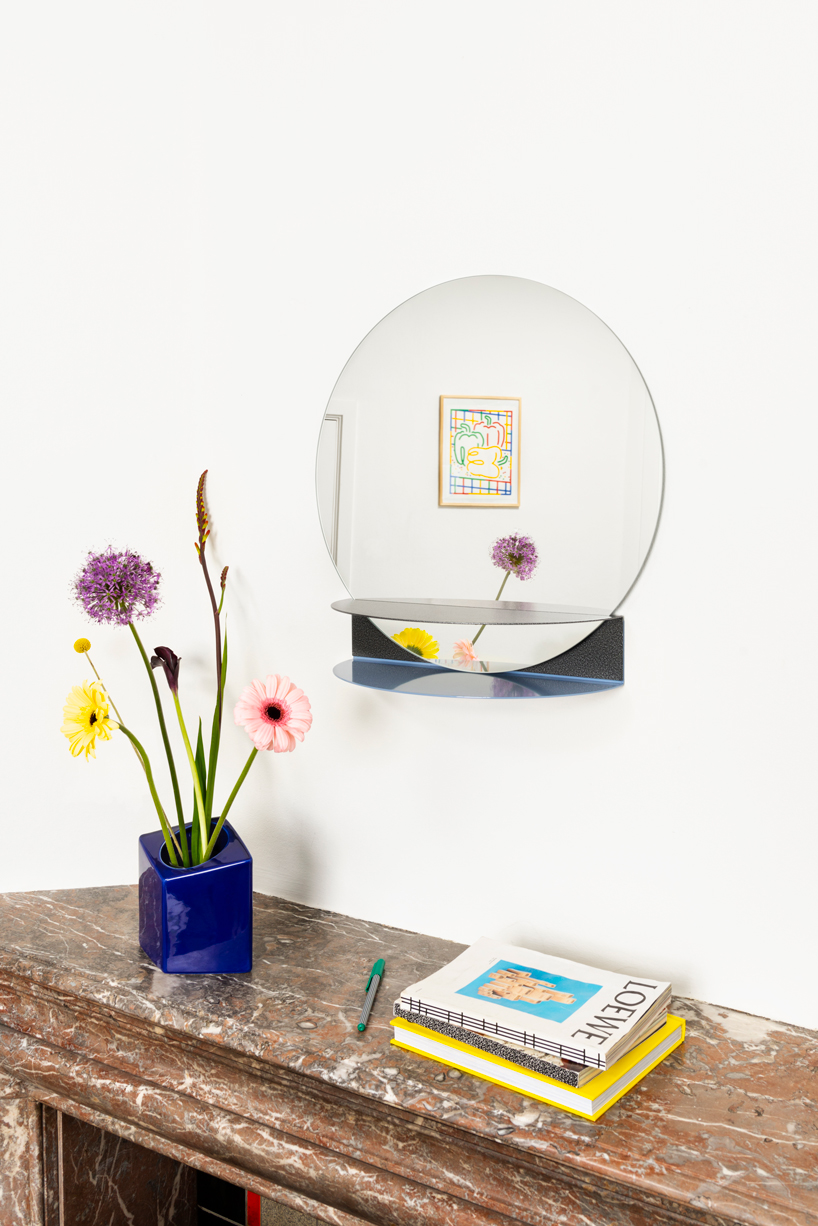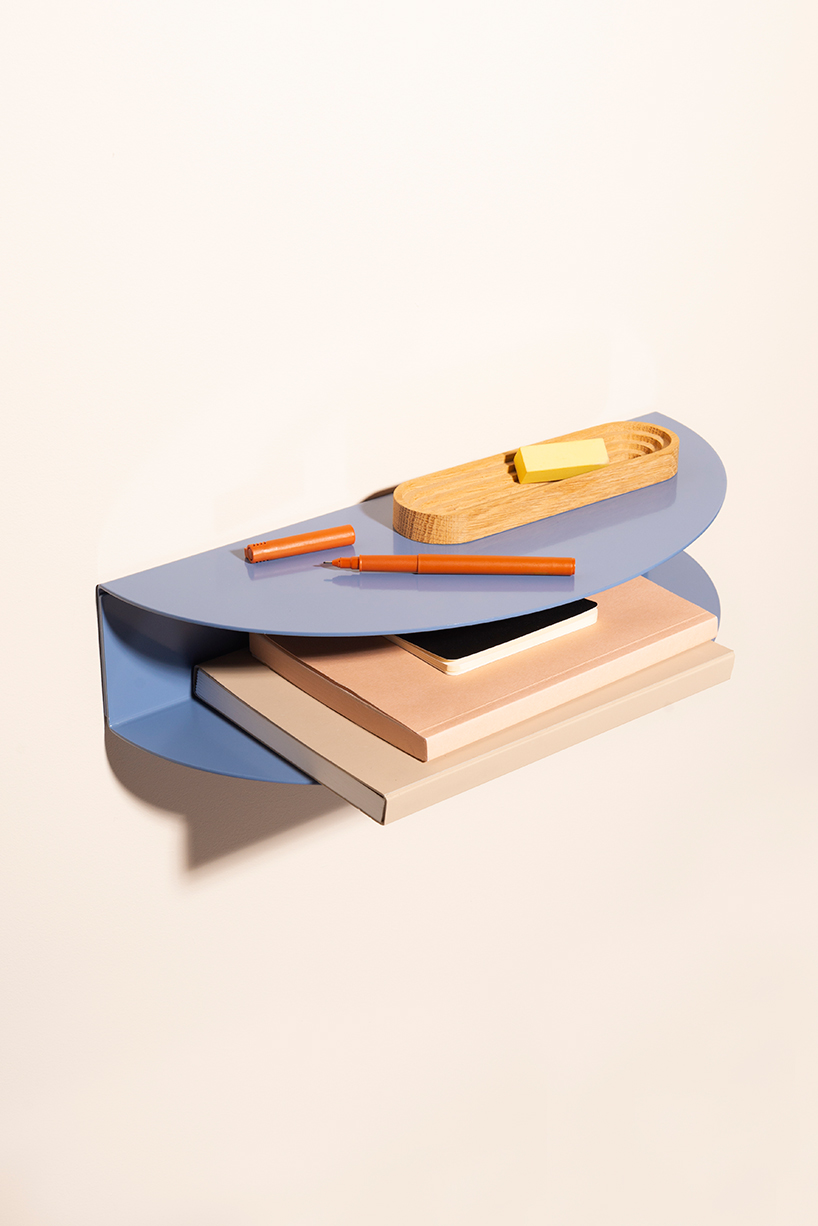 A cute submission in our inboxes this week from Dutch designers Emiel Remmelts and Noortje de Keijzer: the Compile Collection of small shelves, a mirror, and a toilet paper holder, all made from the same, semicircular, powder-coated steel parts.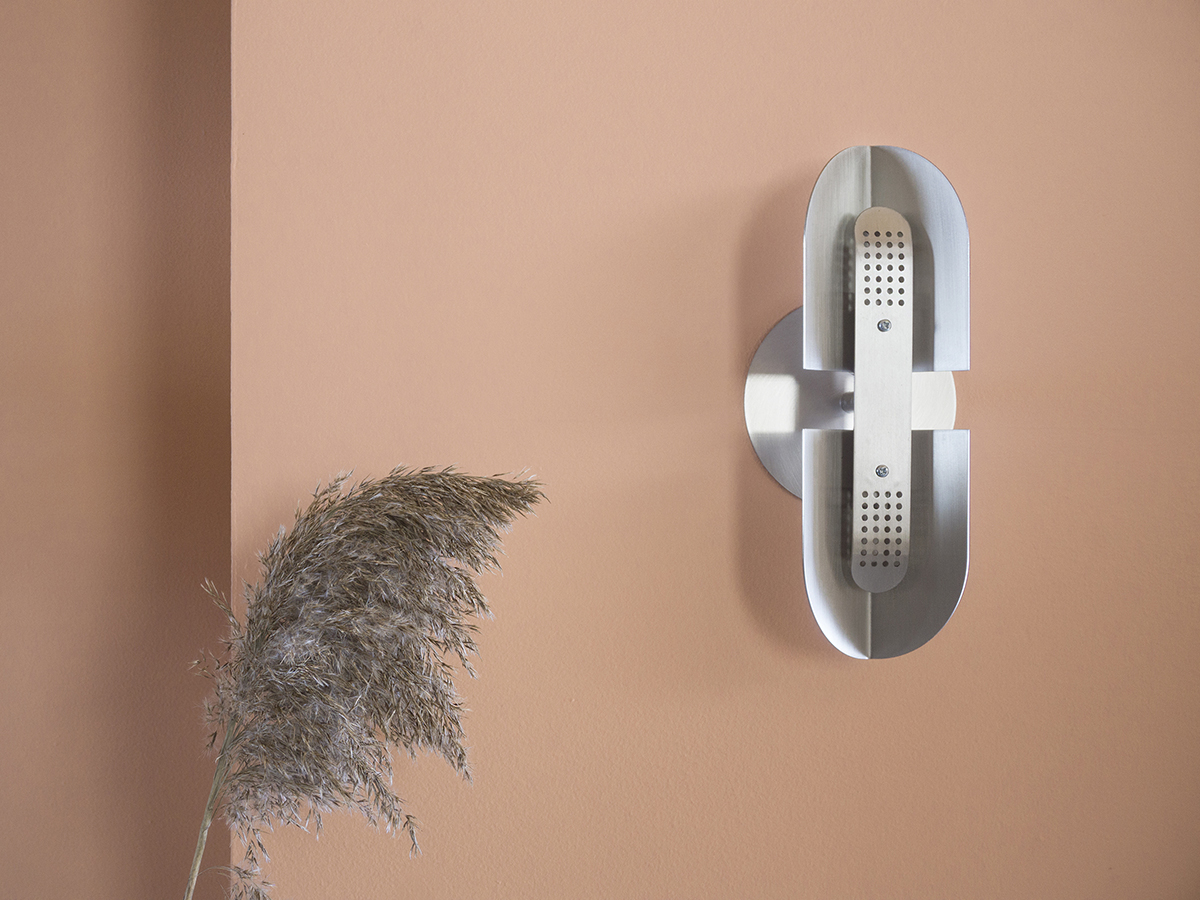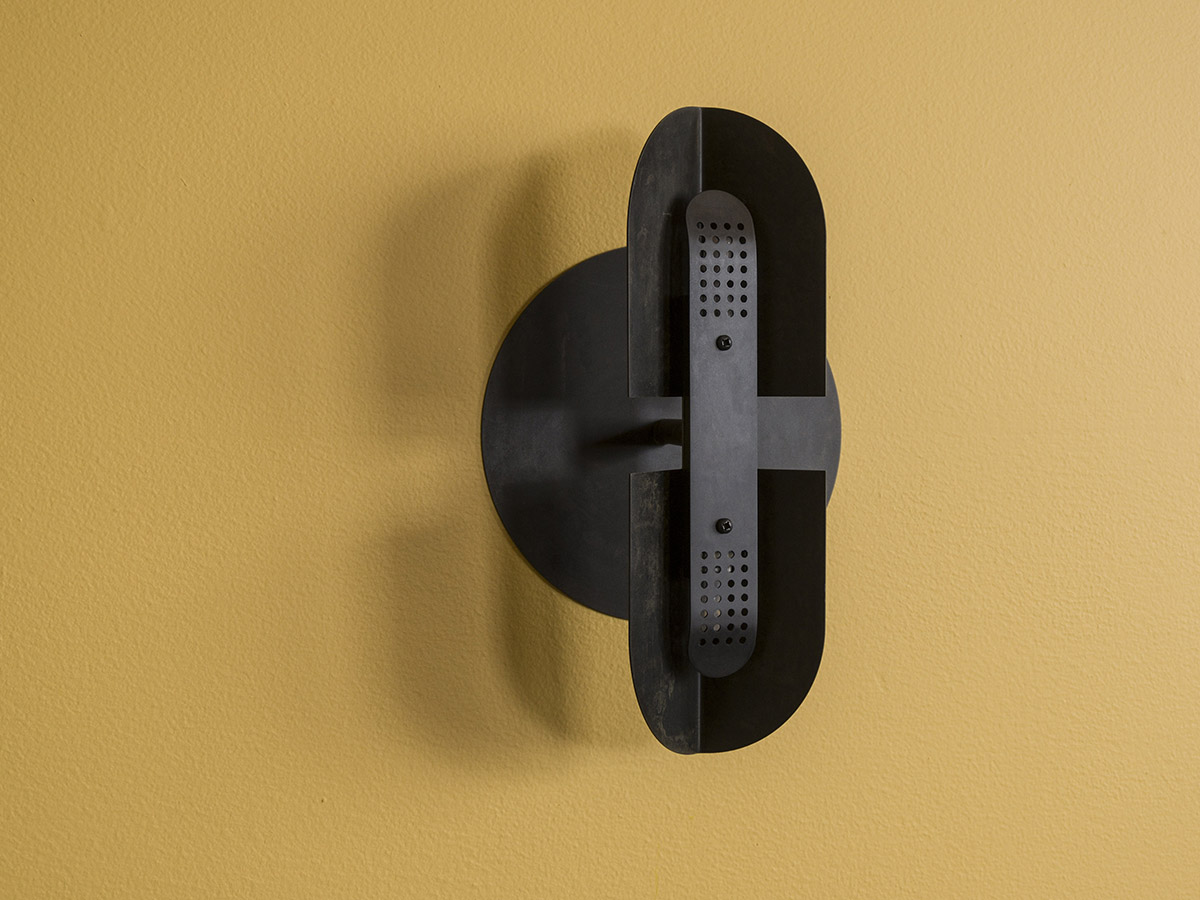 OFFSITE alum Simon Johns launched a great new collection at the AD Show last month, including a mirror, dining table, console, and this perforated metal Fold Sconce, now available in nickel and patinated black steel.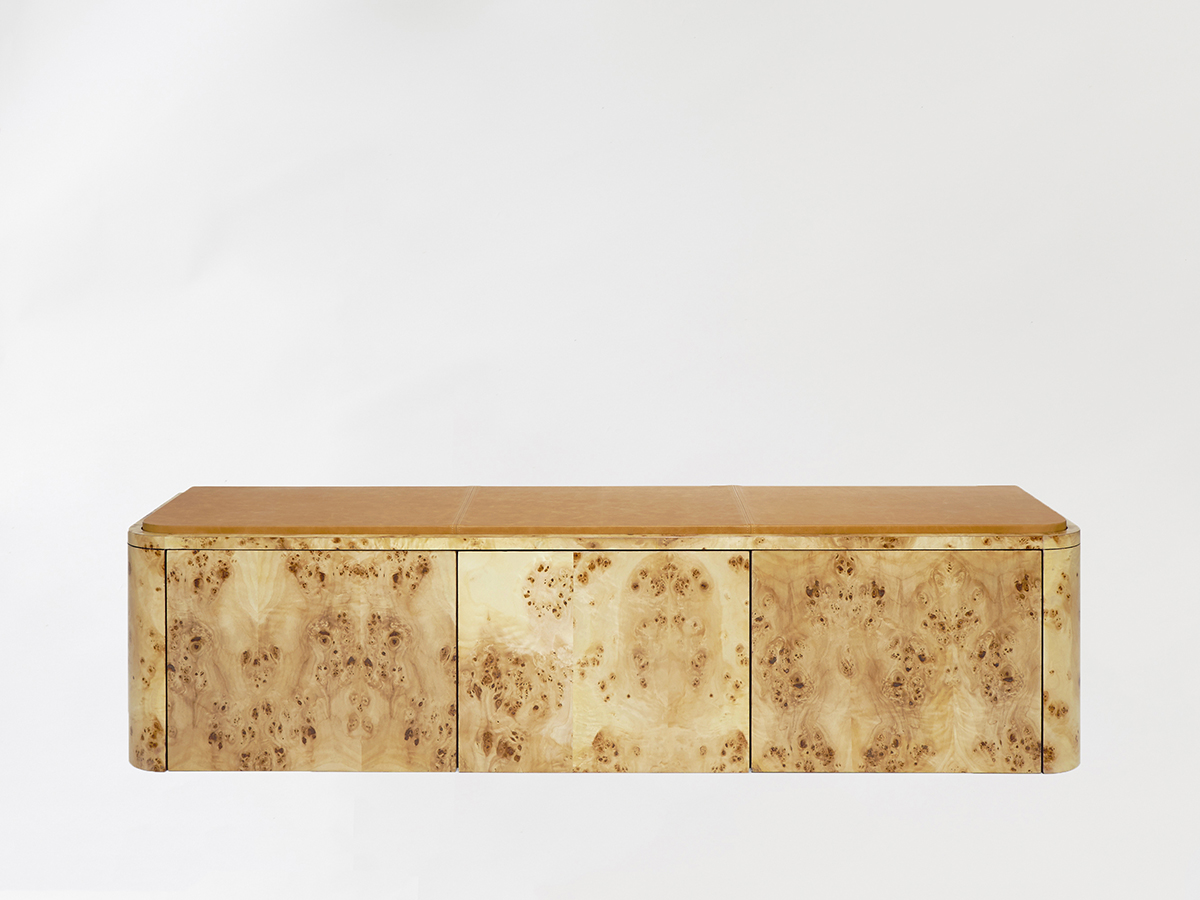 Monica mentioned the return of burl wood in last week's round-up, and we'd be remiss if we didn't include this floating wall-mounted console from Ruemmler, the furniture collection by interior designers Ashe Leandro. We first spotted it in this AD home tour with Seth Meyers and his wife Alexi, who happens to be the sister of Ashe Leandro's Ariel Ashe.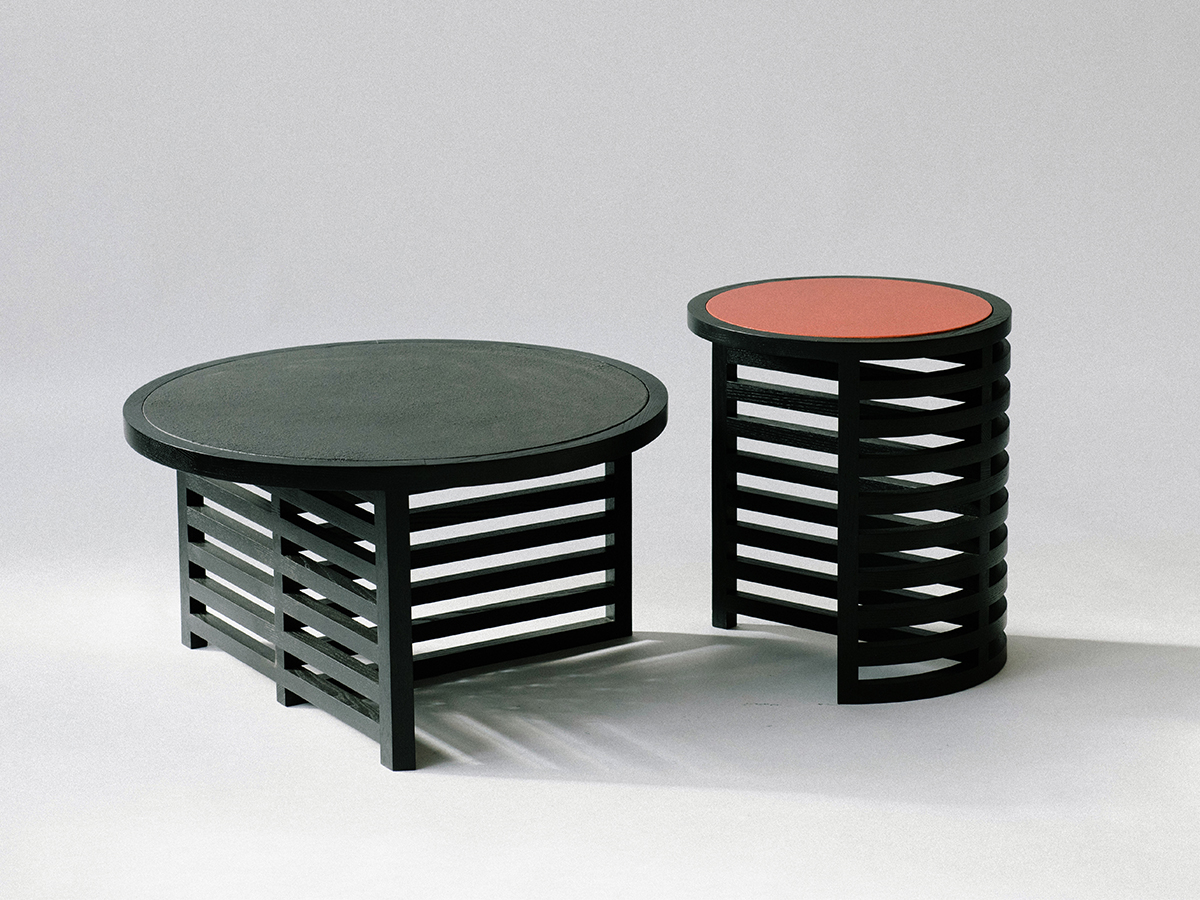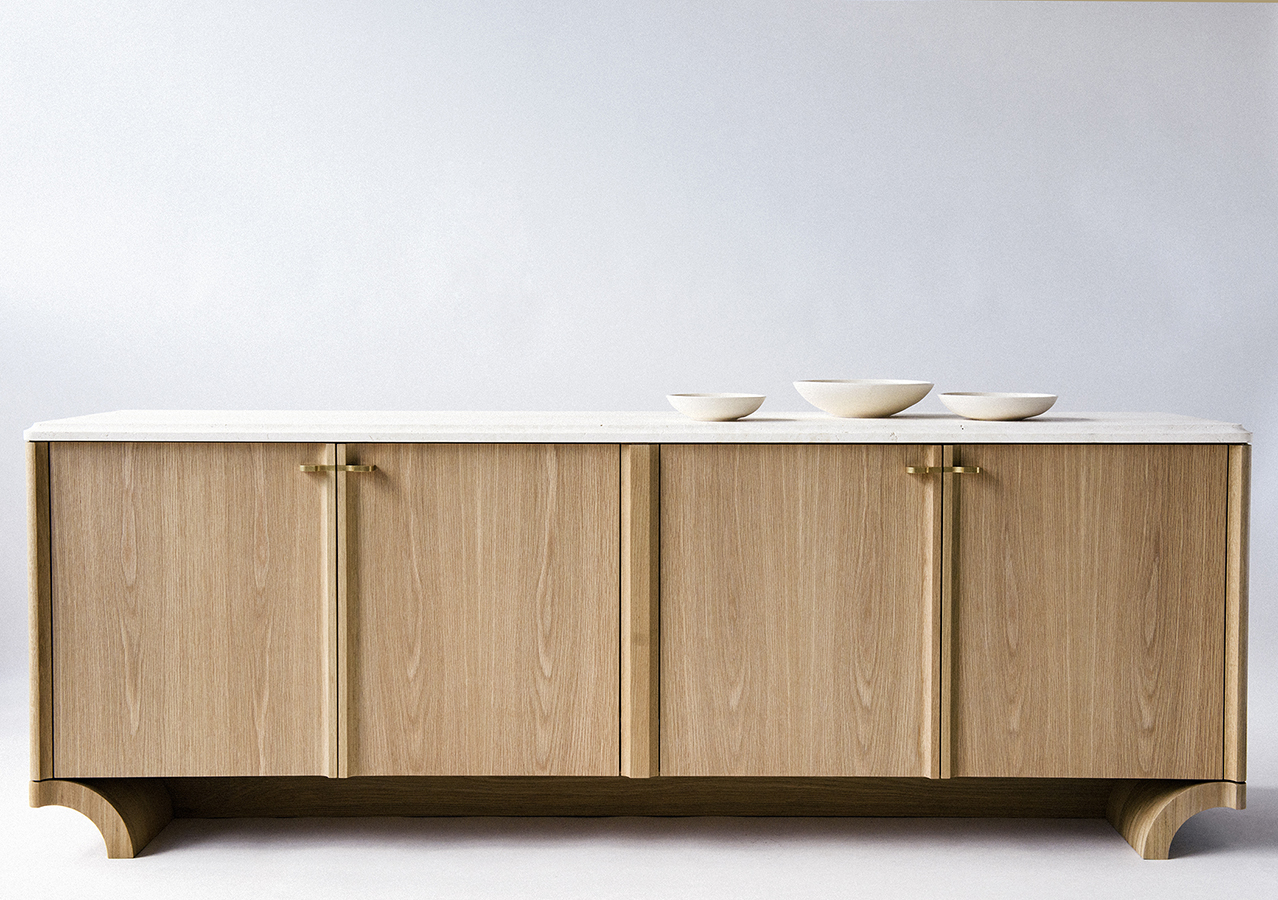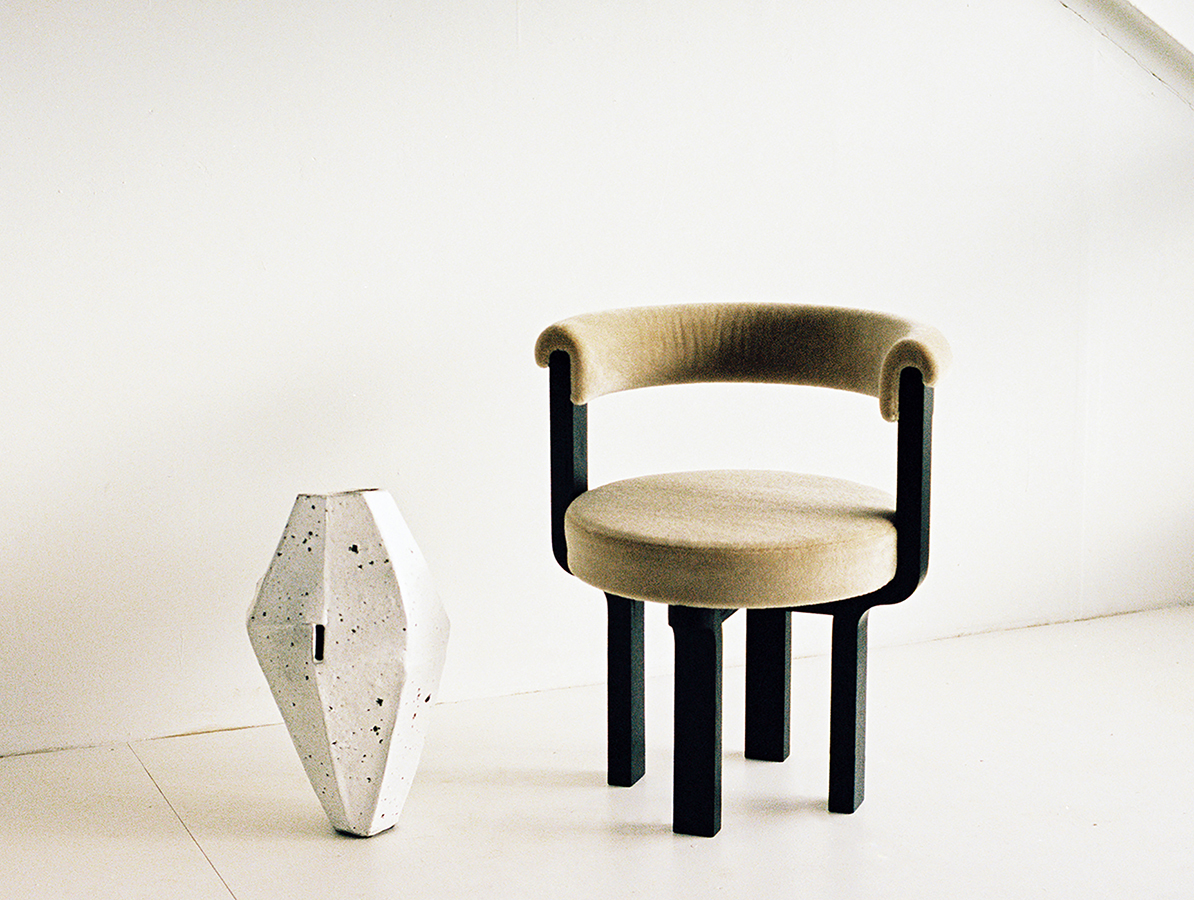 Some designers just really excel at picking collaborators, and Brooklyn-based Vonnegut/Kraft are at the top of that list — their latest is a collection in collaboration with ceramicist Natalie Weinberger, who created the red and green ceramic tops of VK's Pastille tables, among others. We're also dying over Vonnegut Kraft's new credenza in what some might consider a holy trinity of chic materials — travertine, bronze, and white oak.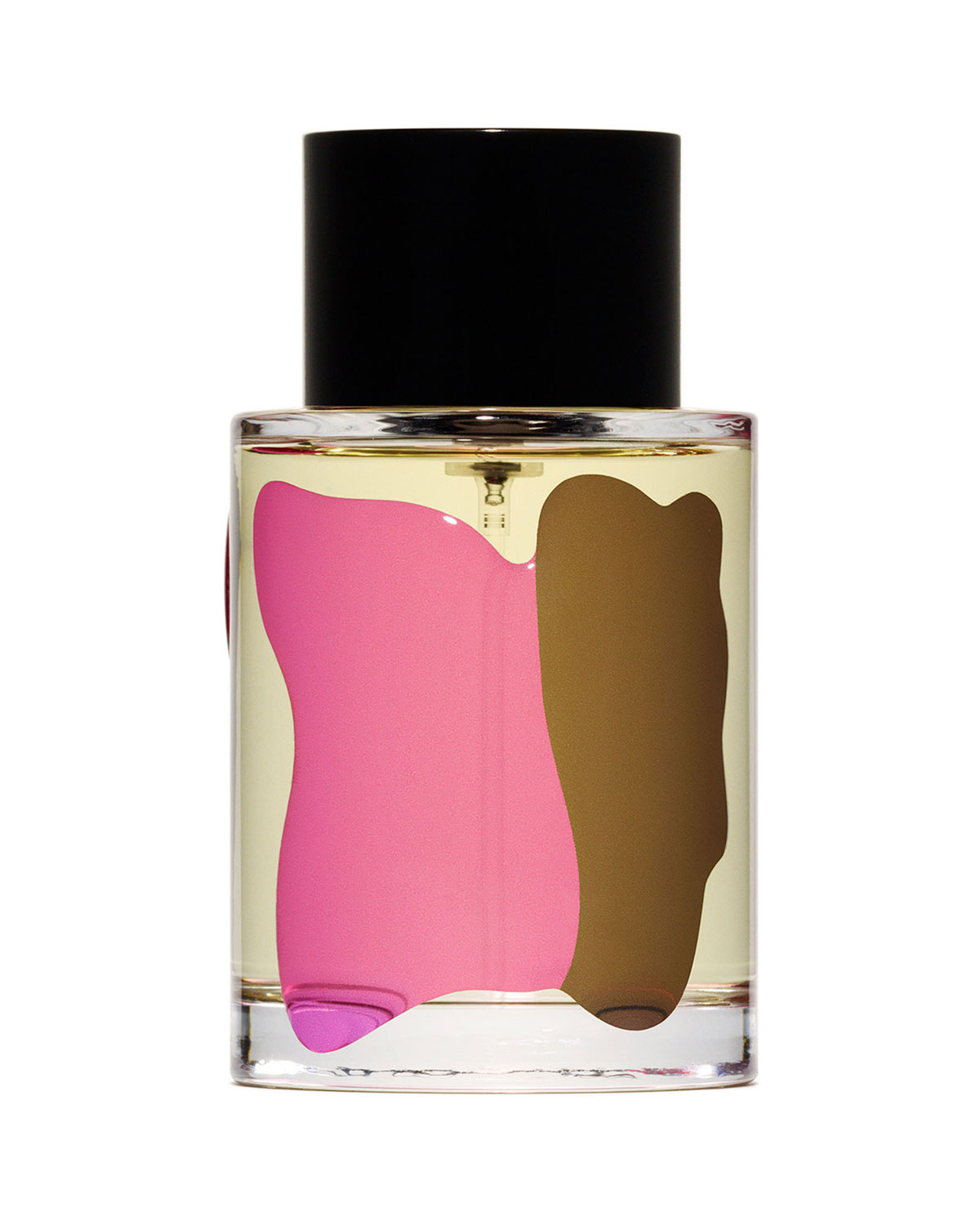 While experimenting with metallic green eyeliner at the downtown Barneys a few weeks back (RIP Loehmann's), I spotted these Sight Unseen–esque perfume bottles — turns out they are a limited edition by Frederic Malle, and the translucent shapes were inspired by Carlo Scarpa.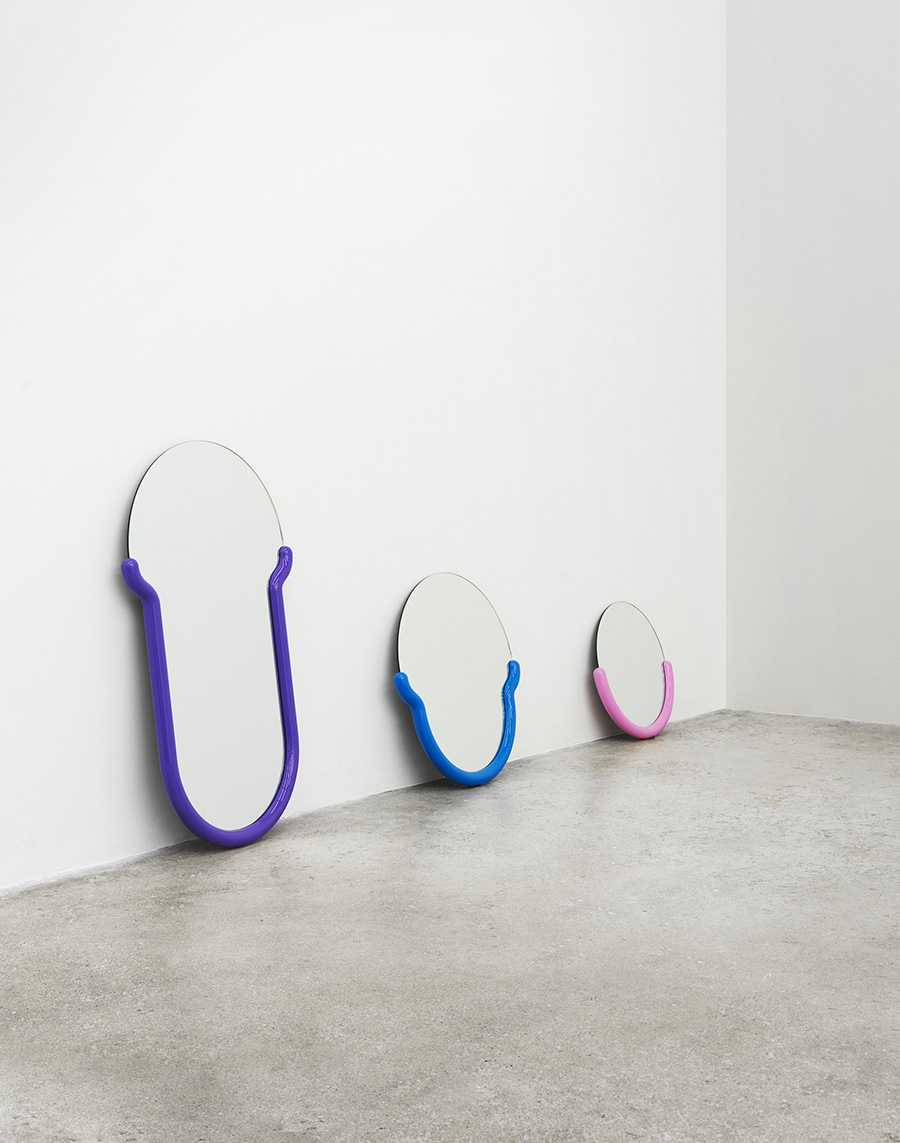 The Danish furniture brand Normann Copenhagen recently collaborated with curator Jens-Peter Brask to create a special collection with works by 10 international artists. Our favorite pieces are these Greg Bogin mirrors, whose colorful, abstract outlines recall Bogin's joyful, chromatic canvases.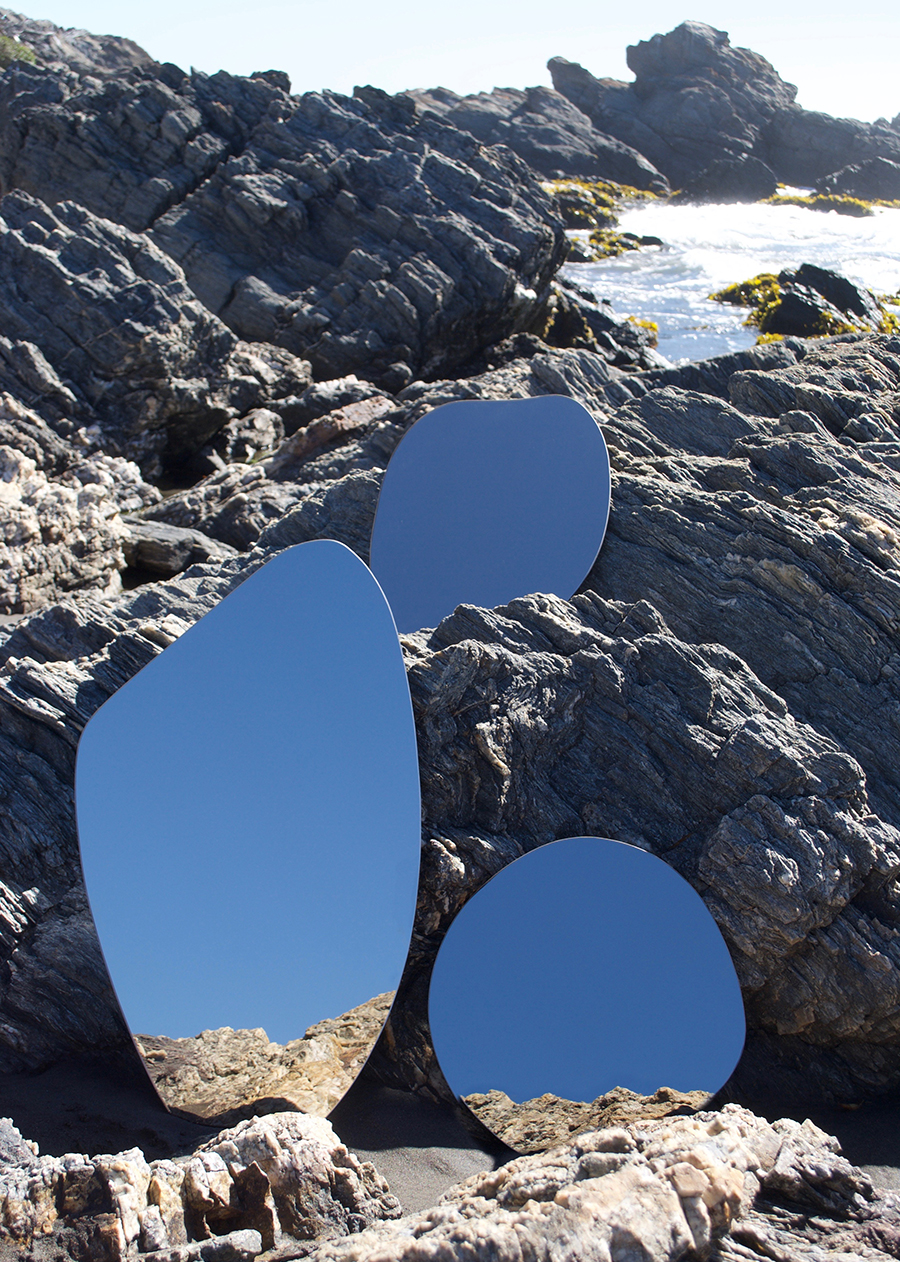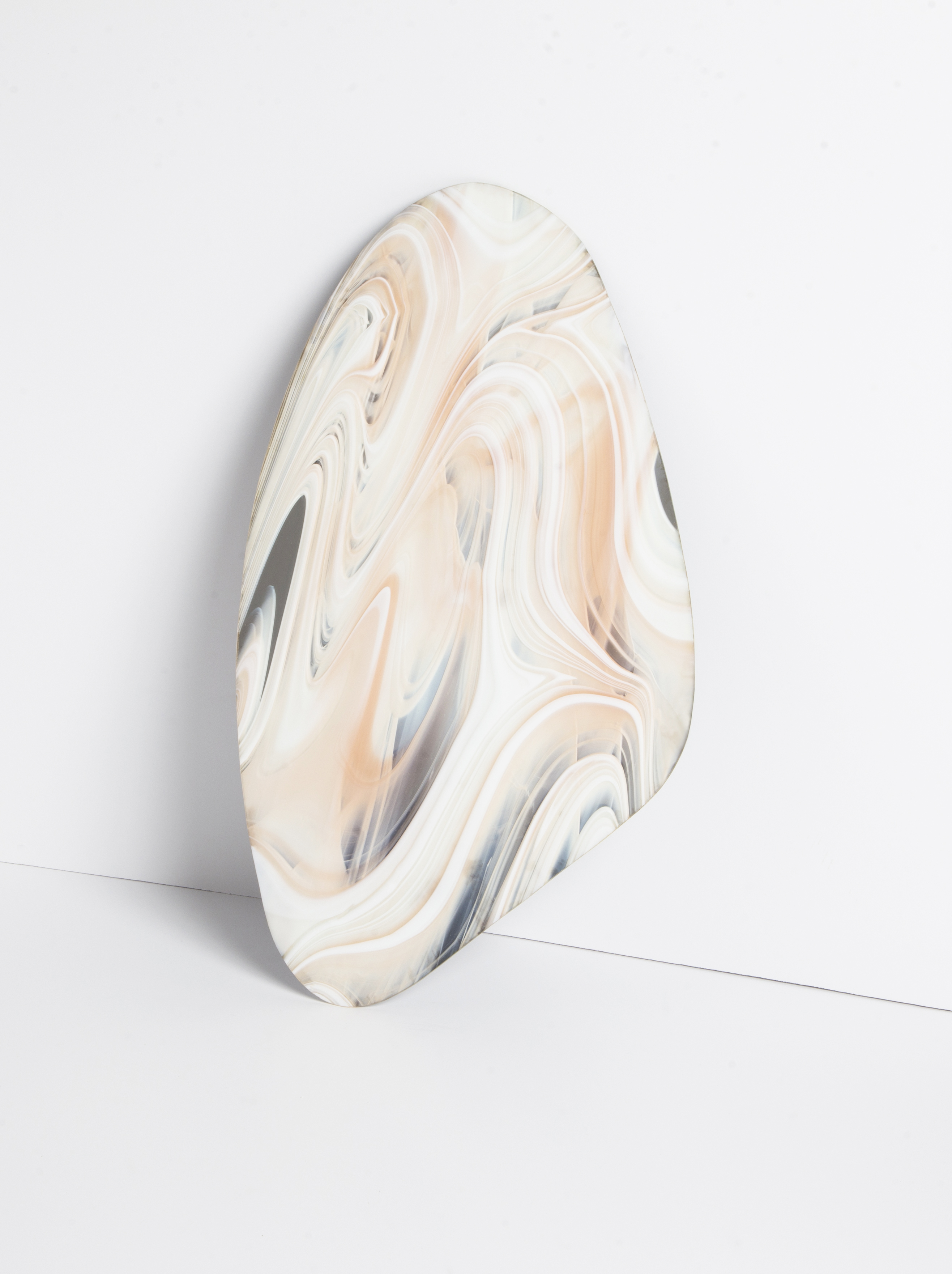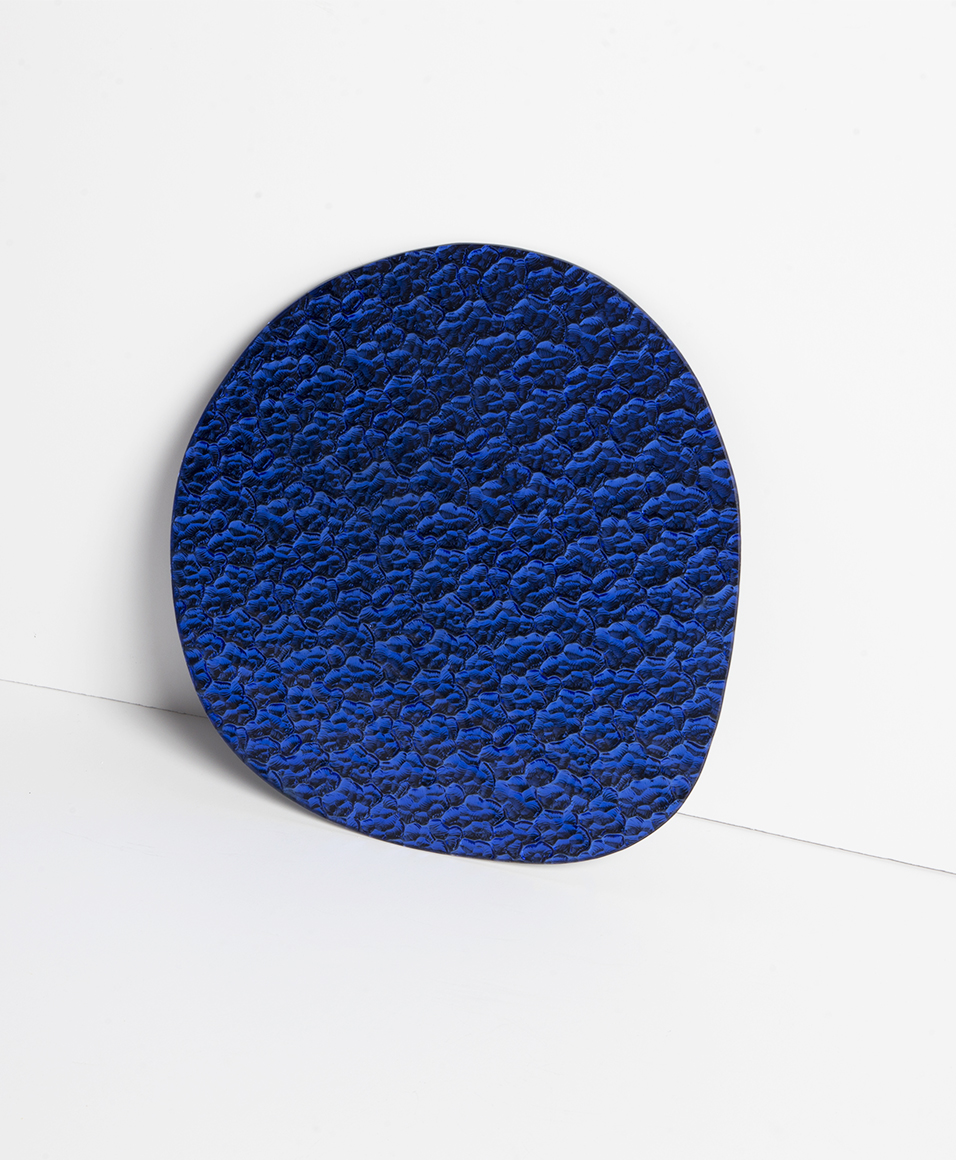 Chilean-born designer Jacinta Darraïdou recently sent us a projects she's working on called Fazlamare, which aims to "materialize the perceptions of the natural environment that surrounds us, linking Chilean marine heritage and its meaning to objects of art and design." Her first collection, called Pleamar, is a series of mirrors finished with acids, nitrates, and pigments so as to mimic the different conditions of the sea.
Exhibitions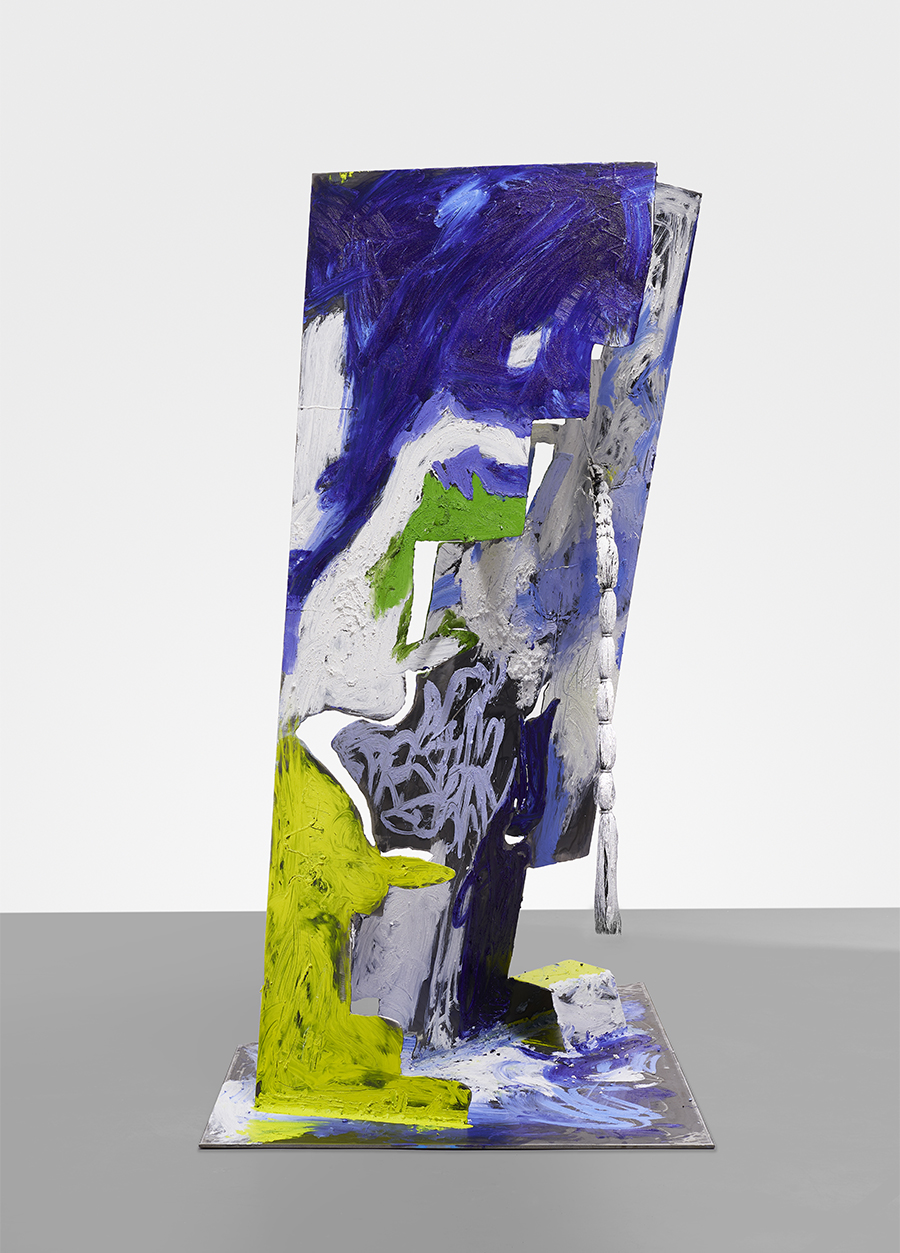 Donna Huanca's solo show at LA's Marciano Art Foundation doesn't open until June, but we're kind of mega-fans of her work, so we're previewing it here today. I mean… check out this exhibition description: "OBSIDIAN LADDER will challenge the space of the former Scottish Rite Masonic Temple as a site of projected male power. In a series of regular performances taking place throughout the five-month run of the exhibition, painted femme models will inhabit the Theater Gallery as part of a direct intervention of a space formerly relegated to a secret order of men."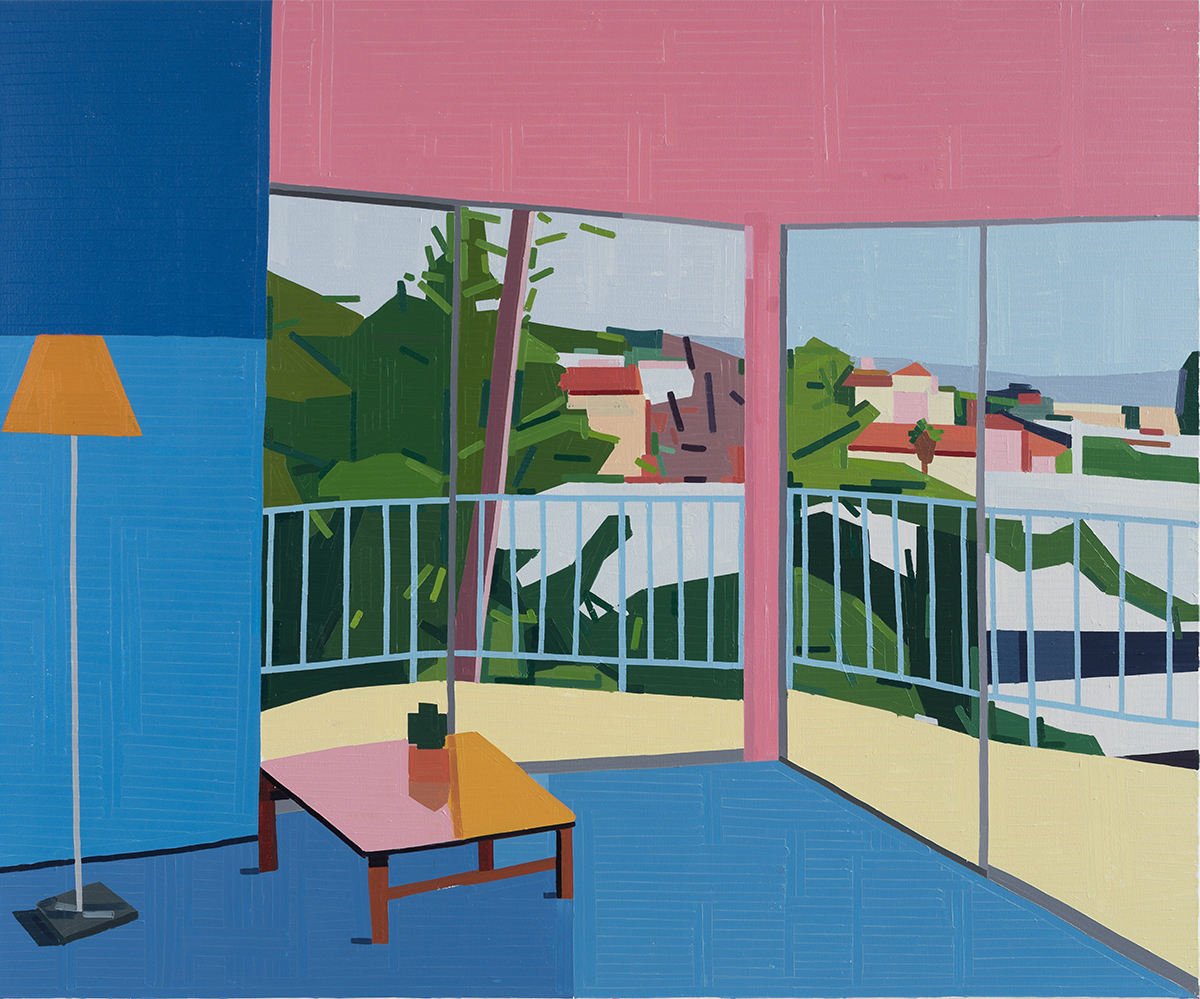 Painter Guy Yanai has a new solo show at Praz-Delavallade in Paris, and our three favorite works are of three very different places — the artist's own home, a village in Normandy, and the interior of the Standard West Hollywood hotel (shown), which has never looked so good,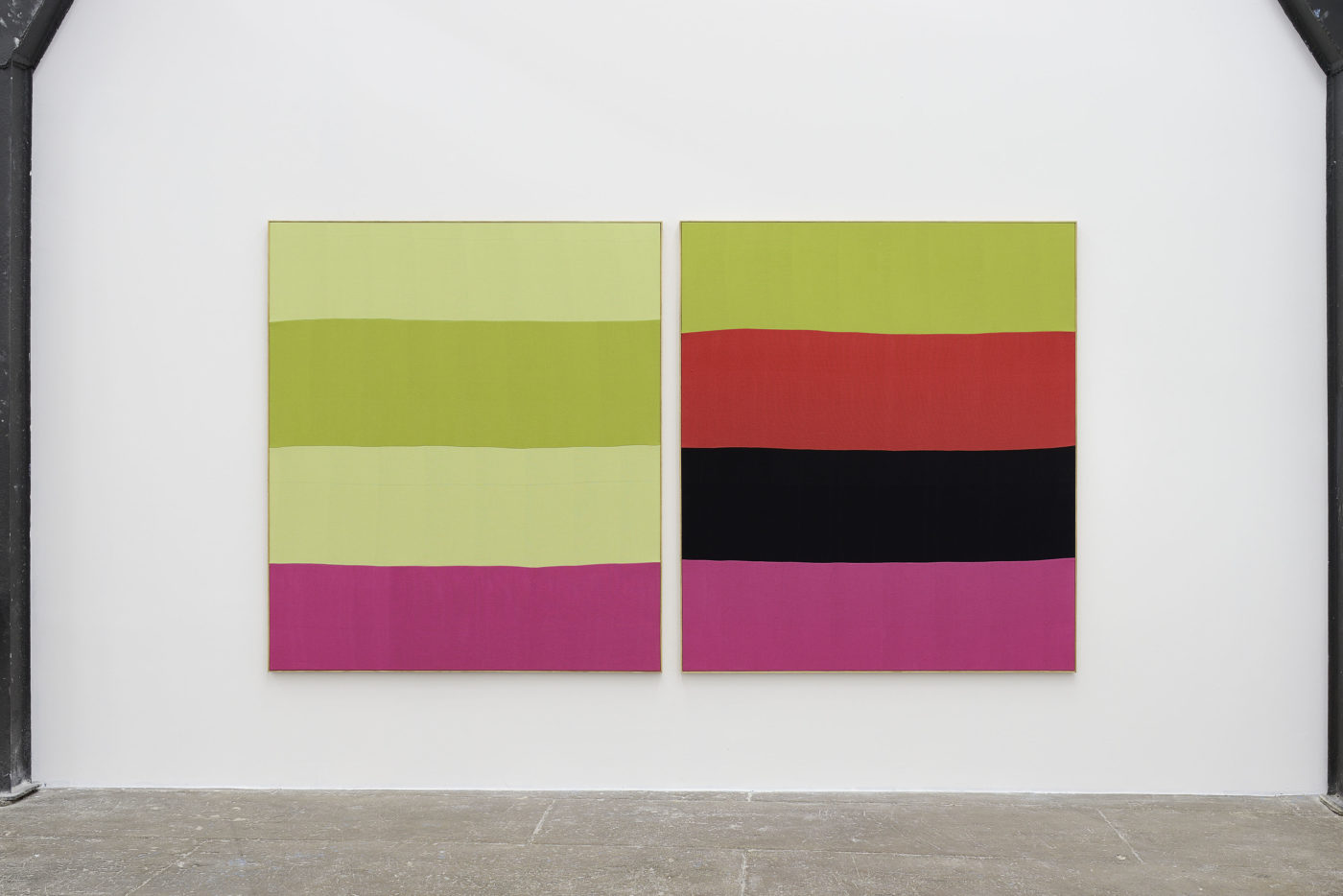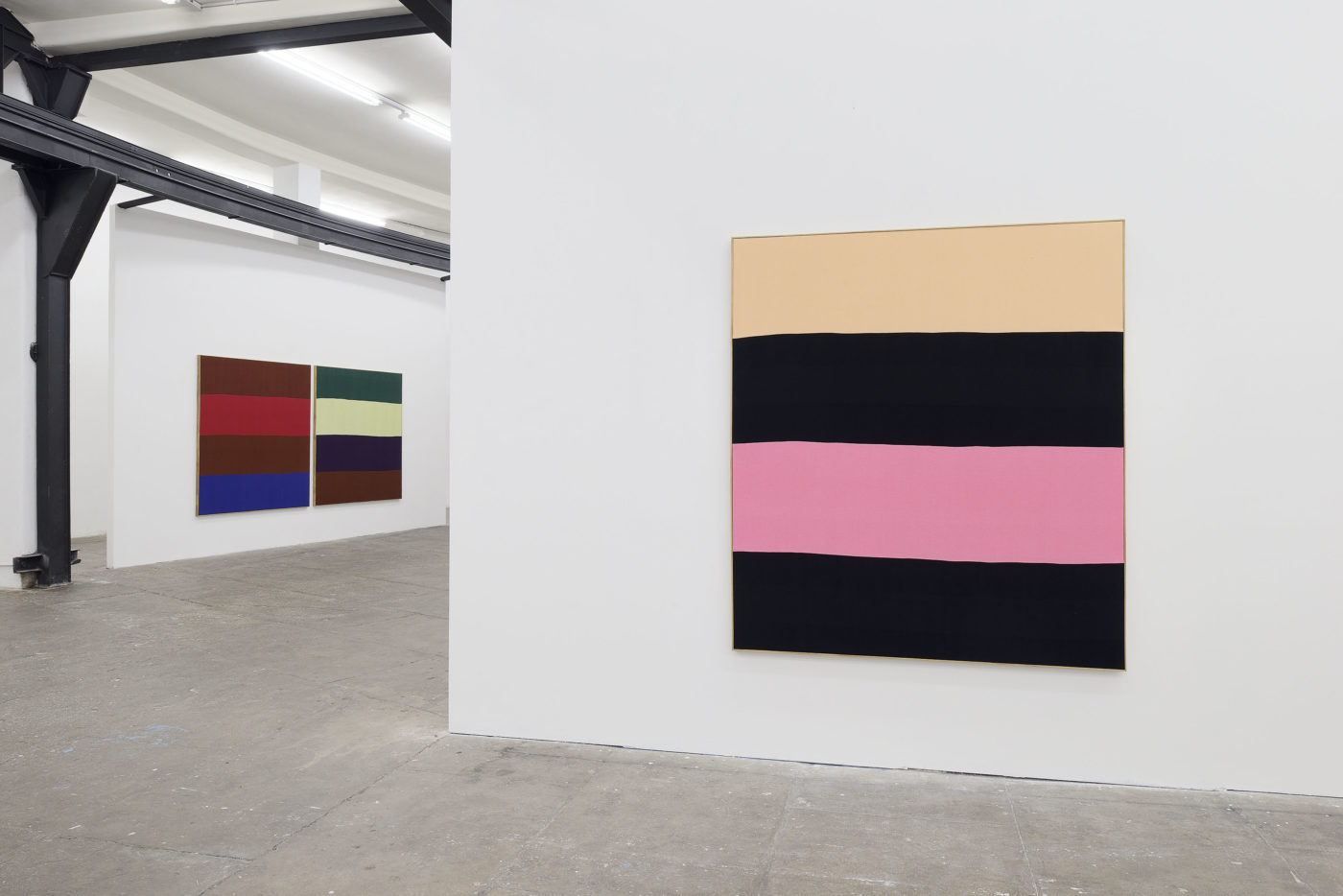 Ethan Cook also has a new show at T293 gallery in Rome; we love the painting above that looks like Neapolitan ice cream.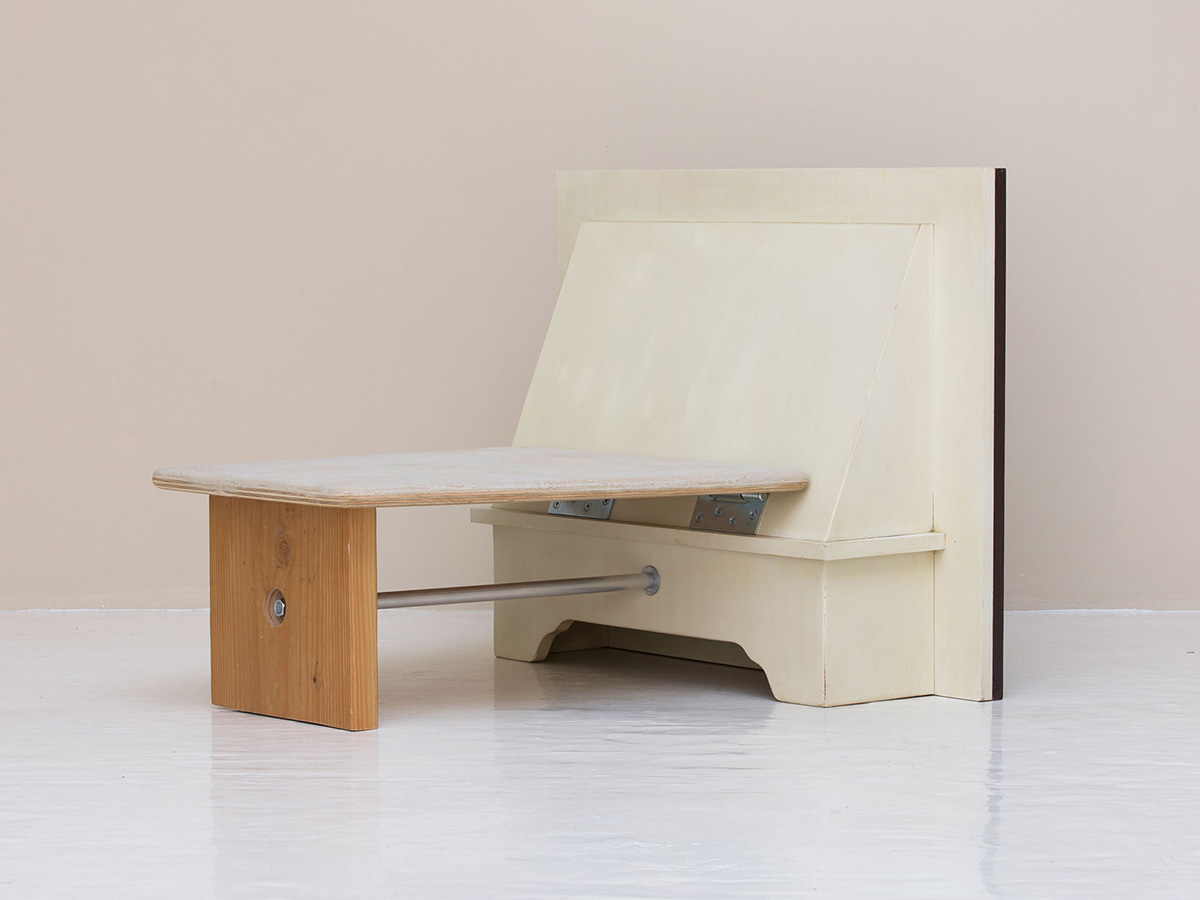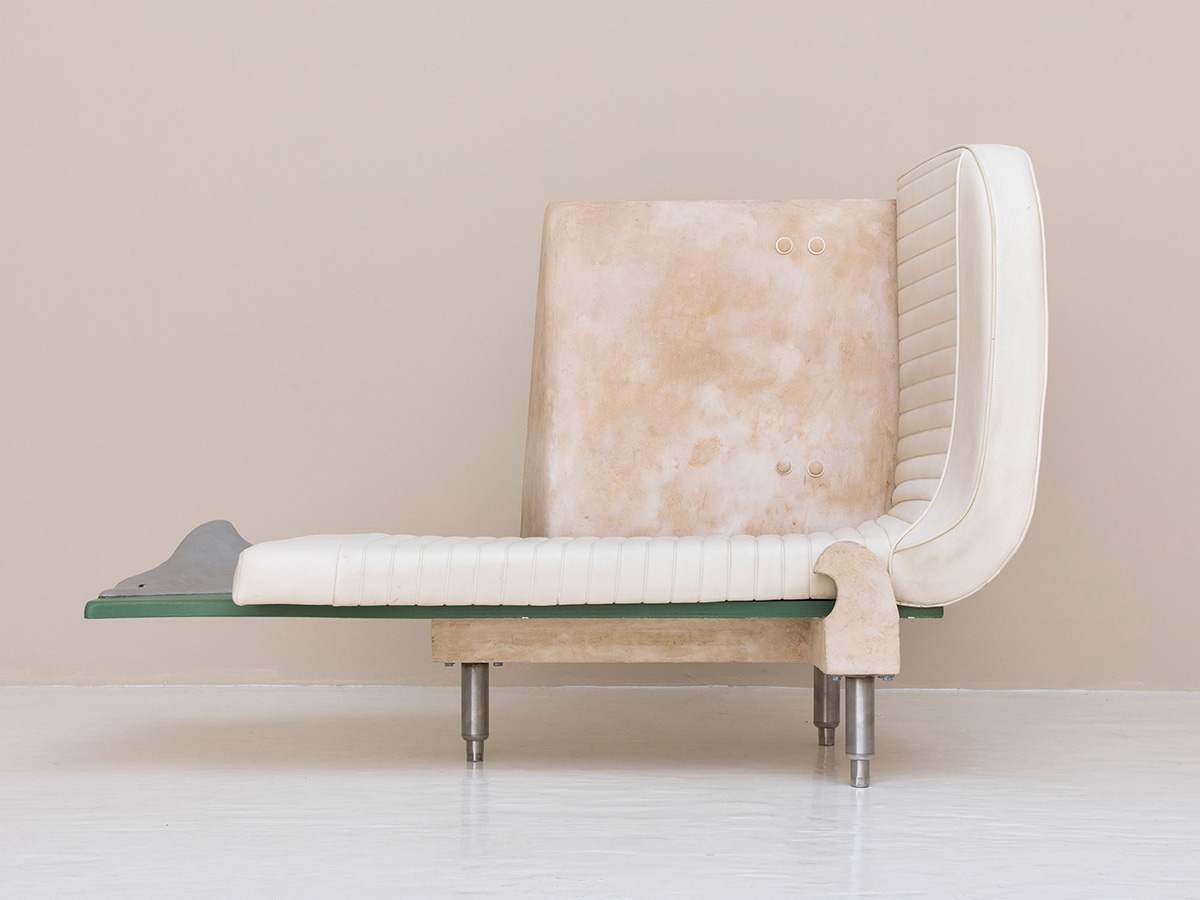 Rhode Island–based artist Zach Martin has his first solo show at Fisher-Parrish, where he describes the works on view as "furniture that's falling apart into art," which is as good a description as any for half of the things on this site.