10.08.20
Duro Olowu's Mind-Expanding Chicago Exhibition Crosses Time, Place, Gender, and Race
Duro Olowu: Seeing Chicago, the highly anticipated exhibition curated by the Nigerian-born British designer, was up for only two weeks at the Museum of Contemporary Art in Chicago before the pandemic shutdown of last March. But when the MCA re-opened, it thankfully extended the show's run into early fall. Walking through the rooms — teeming with over 300 works Olowu selected from the city's public and private art collections — was a bit like scrolling through a really engaging, unpredictable Instagram account (Olowu's own is excellent), but without the glazed exhaustion and listlessness that comes from being so online. Or the frustration of being on the outside looking in. This was a show that welcomed you, guided by Olowu's cosmopolitanism, in which sophistication expresses itself as active curiosity, not snobbery. It's an openness to understanding work across genre, place, time, culture, gender, race, and not least, material – so that the range of photographs, paintings, sculptures, textiles, and film on display generated a sense of discovery. And sure, maybe that had to do with being in an actual museum again, with other people, in real clothes, for the first time after months of isolating. But it also underscored an idea contained in the show's title, Seeing Chicago: how seeing is different than merely looking. There's a layer of comprehension, attention, and receptiveness involved.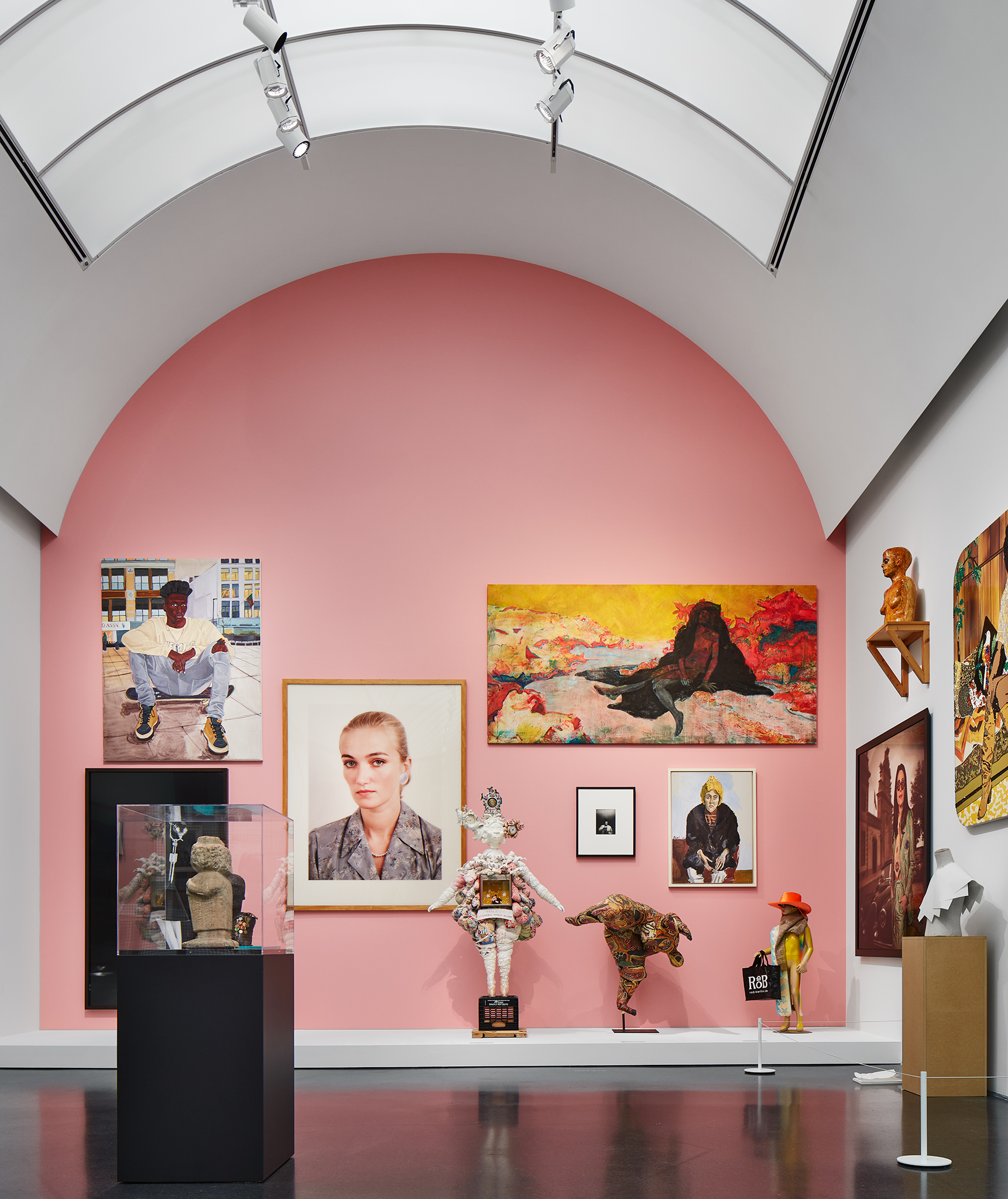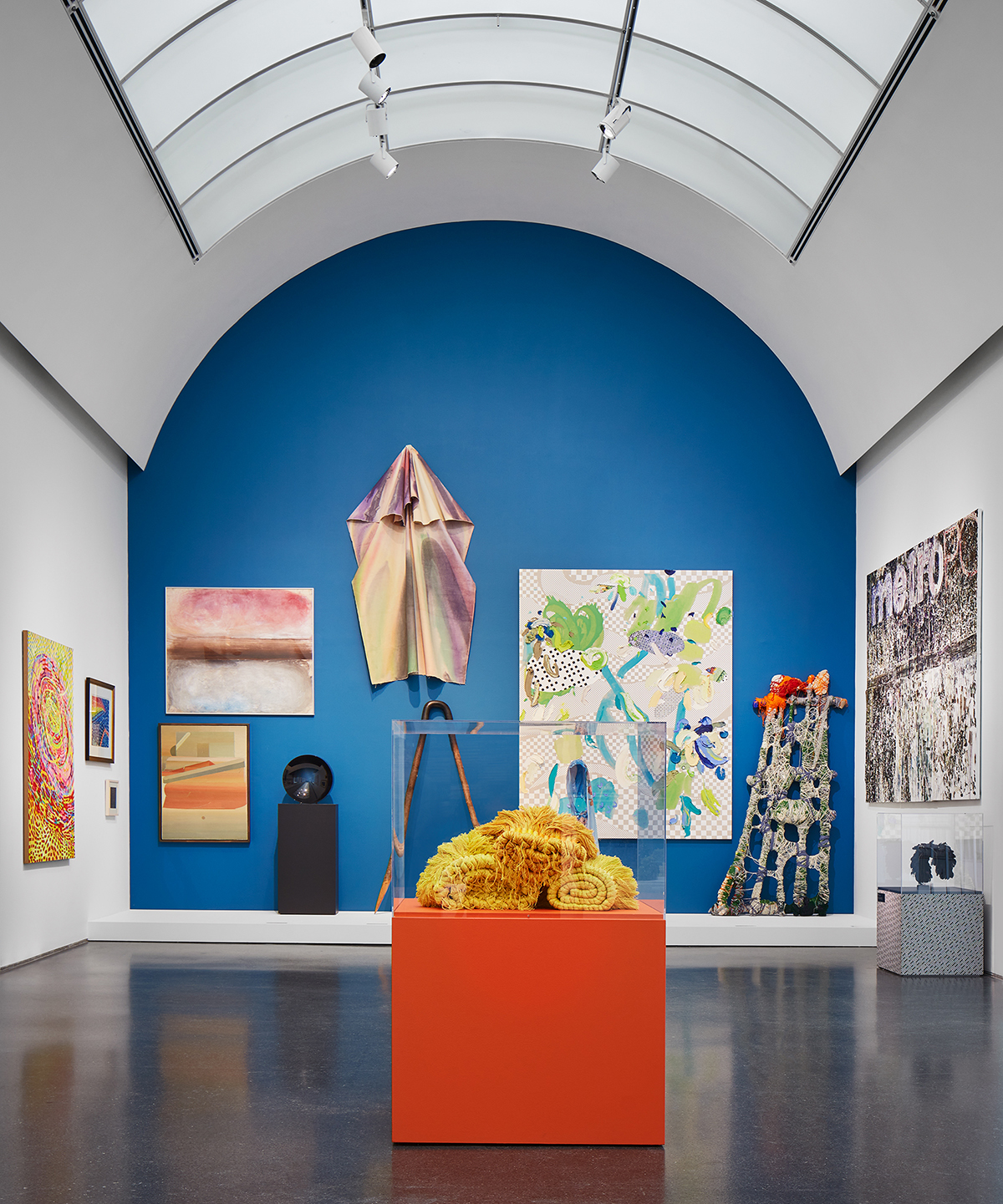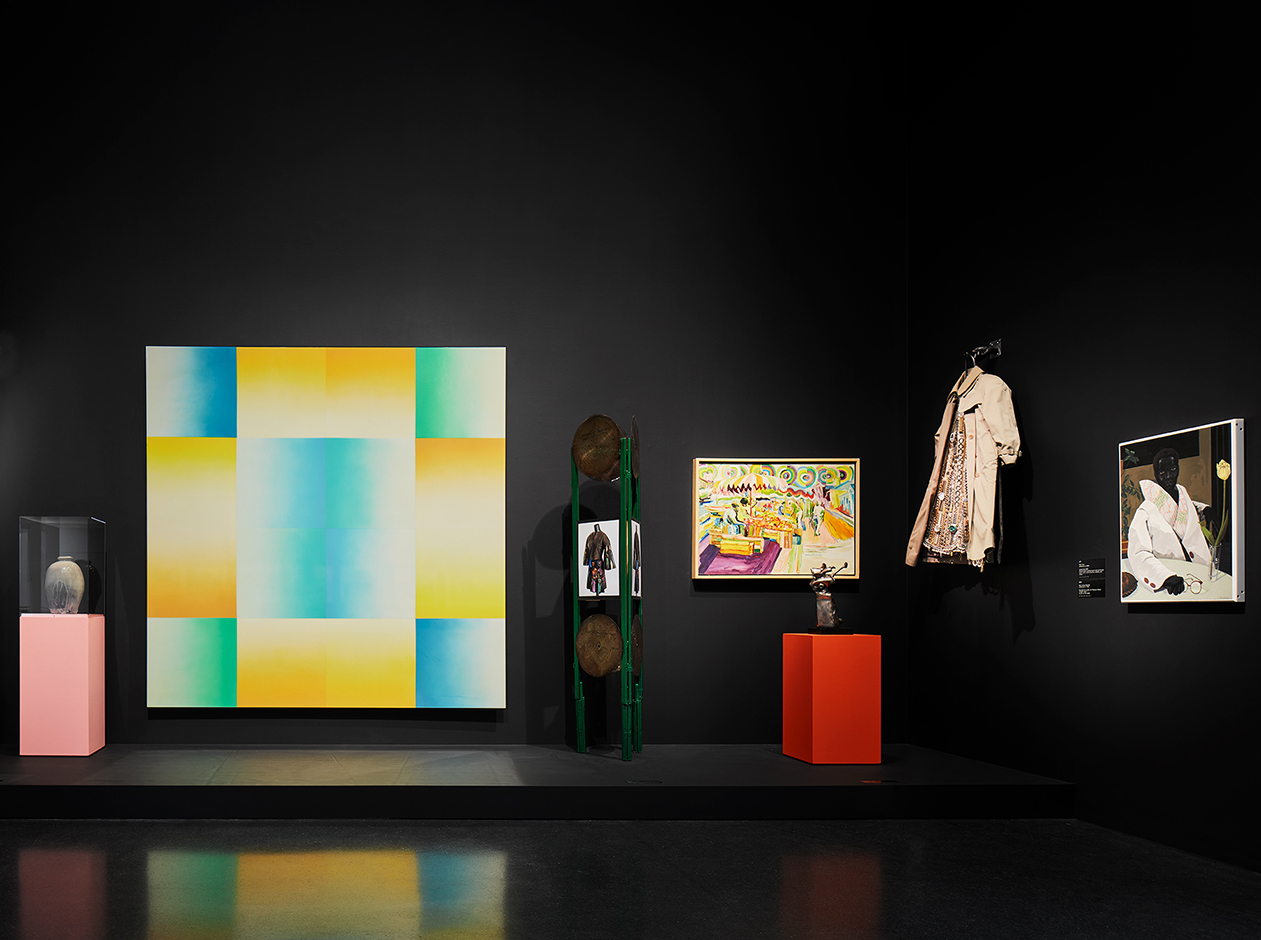 "The idea of looking at something and really thinking that one can take it all in in one view is quite unrealistic," Olowu explained in an audio accompaniment. "It's understandable, but it's unrealistic. To really understand and try to begin to be a part of what is happening within a work, one has to walk away from it and come back to it, maybe more than once, and in doing so, one's line of thought is fed by other things that one comes into contact with… every time I look at a painting, I see something different. And I think that this is the joy of being the viewer."
Joy – what a concept! We do so much joyless scanning of visual information now, but Olowu, by playing with juxtaposition and context, encouraged us take in new works, to see old works in new ways, and to understand a city itself through a different lens. An associative, emotional energy was operating through the show's organizing principles of four loose categories: portraiture and the human form, abstraction, spatial relationships, and work that is explicitly political in intent, driven by protest.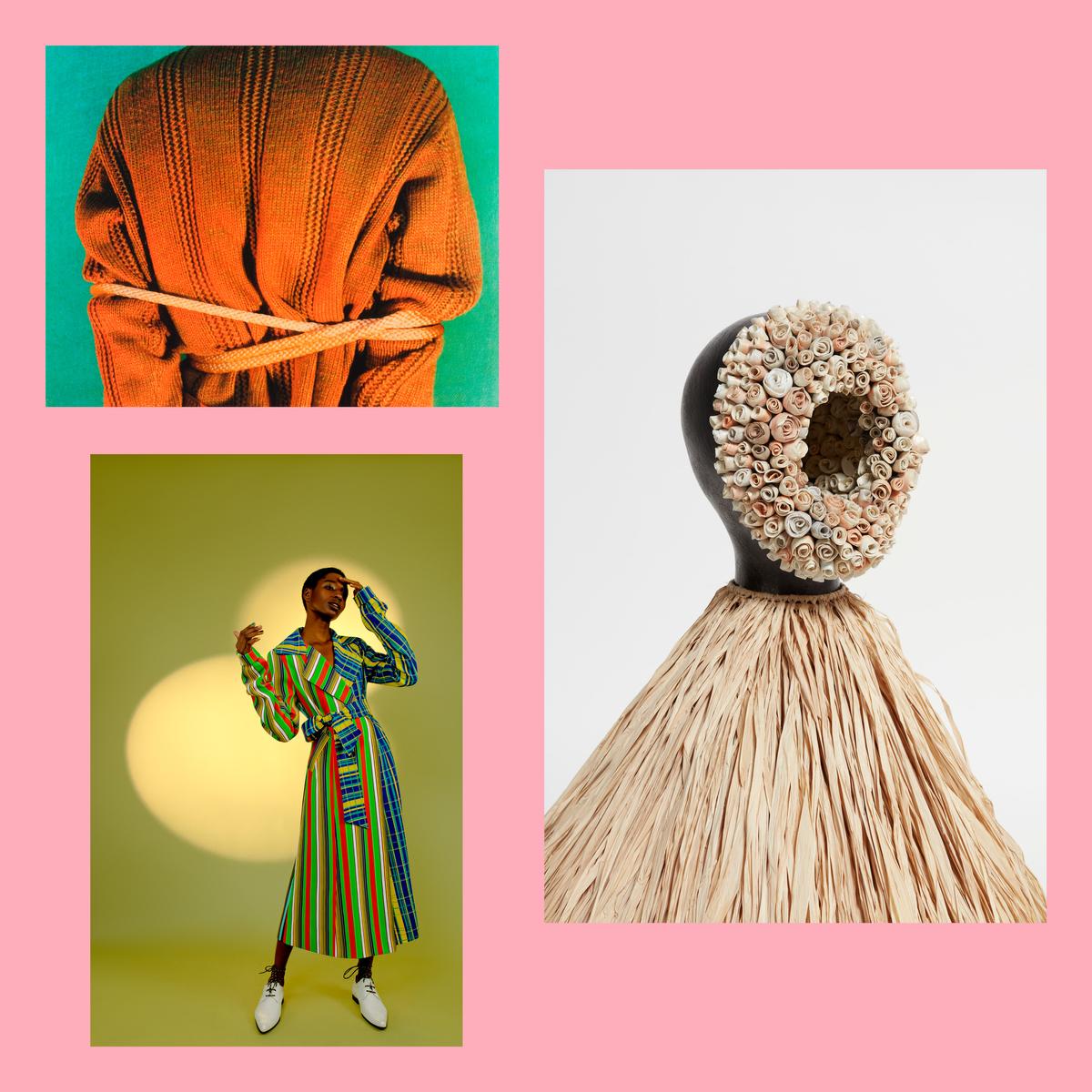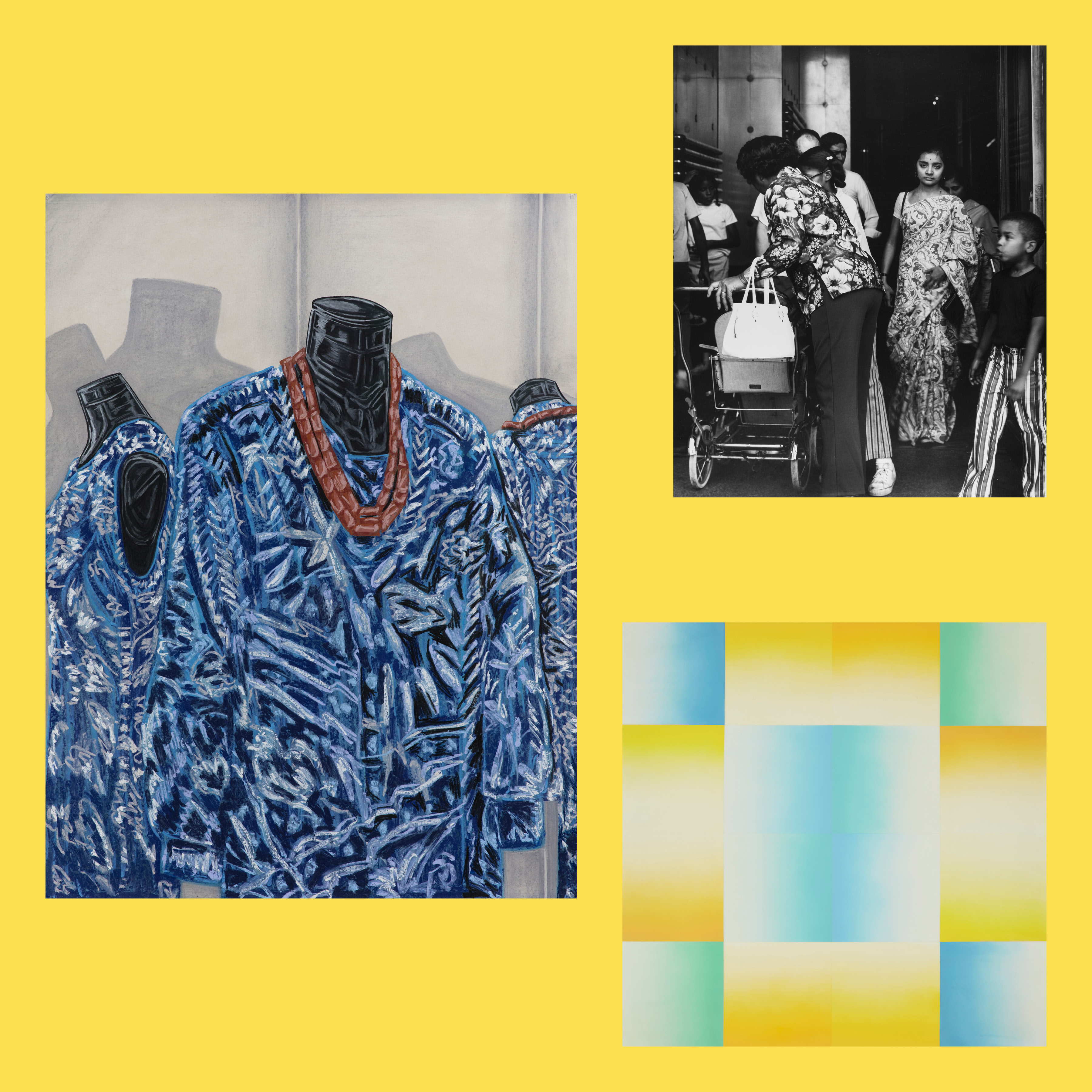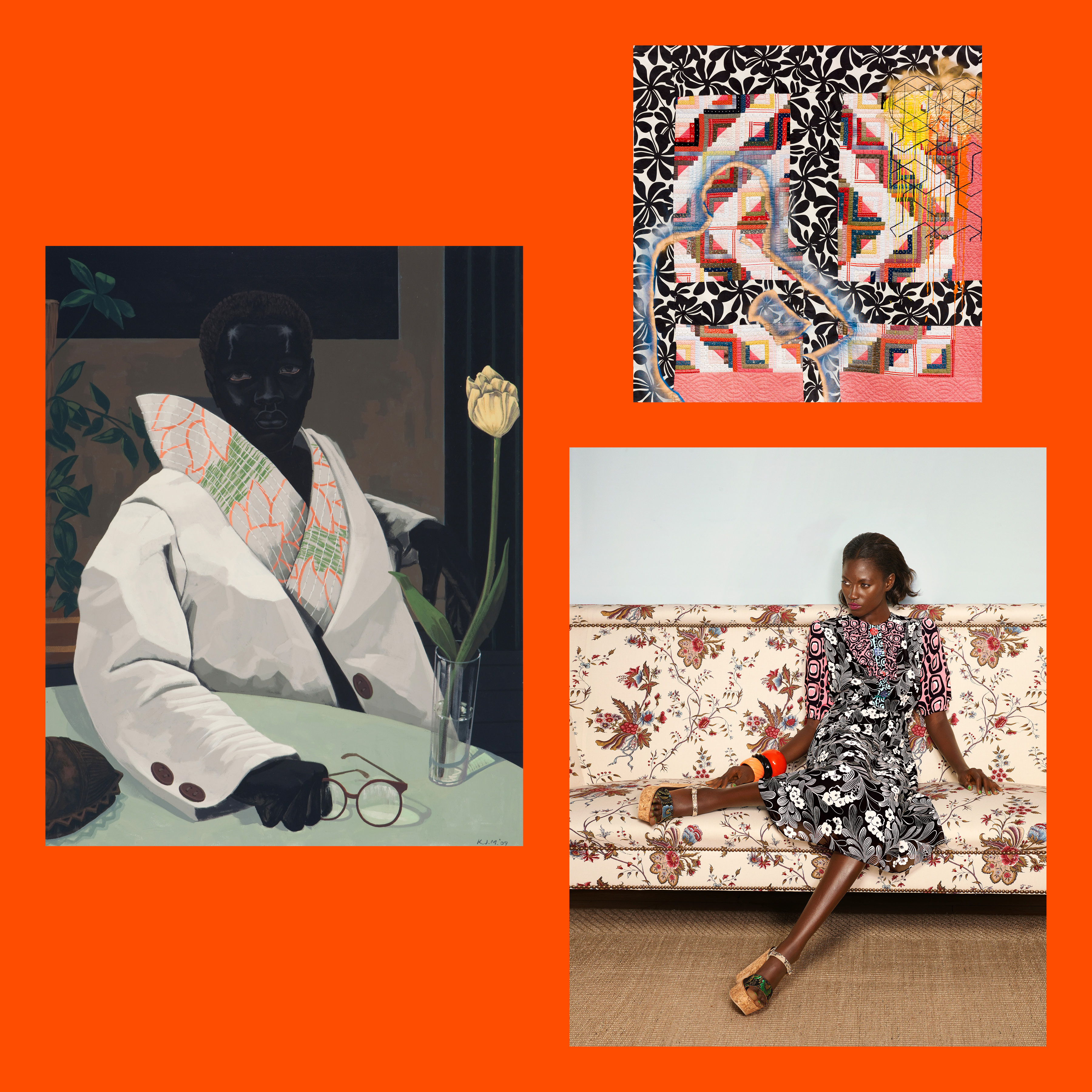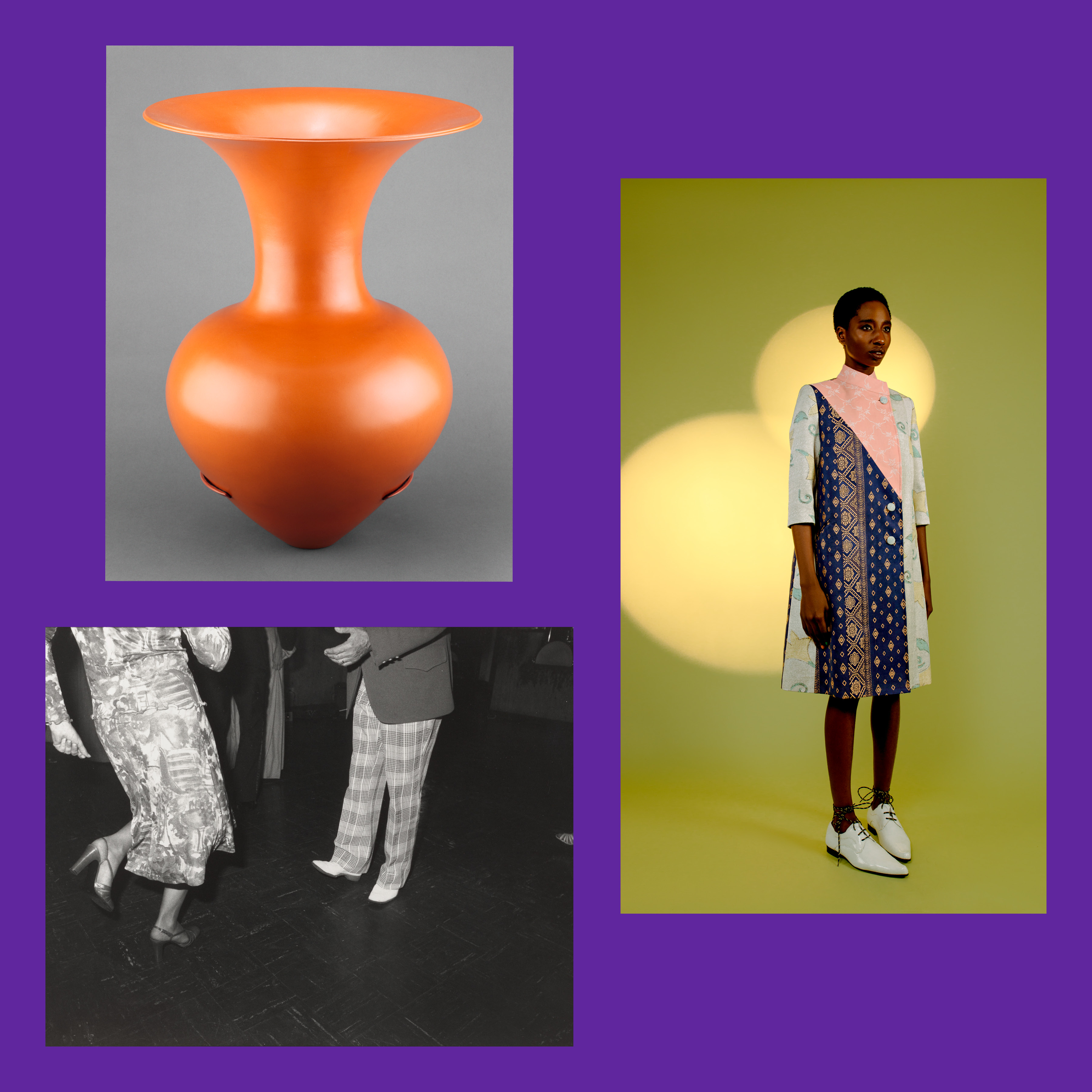 So, Olowu had a Ruth Osawa sculpture suspended over a Rashid Johnson painting in a room with Kerry James Marshall's gorgeous Portrait of a Curator (in memory of Beryl Wright) and Chicago artist Amanda Williams's Color(ed) Theory Suite, a series of photographs of abandoned buildings on the South Side that Williams and friends painted in colors associated with certain products marketed to Black people, especially, in Chicago. "As strong and glaring as [the colors] are," noted Olowu, "they also seemed to me to be warm and inviting. They seem to have a very strong history, not just about Black culture and Black consumer culture, but also a strong history about resilience and strife and overcoming—and just living side by side in a city that is at once deeply divided and yet very communal in its approach."
The idea of "living side by side" ran throughout the show, with an untitled Cindy Sherman image of the artist lying sideways, in a glow at once ethereal and abject, situated above Greg Breda's contemplative, melancholic portrait of a woman, Lament. And a Wolfgang Tillmans work installed by an Emma Amos painting (Amos inspired Olowu's latest womenswear collection) not too far from a figurative Jordan Casteel portrait… and a Dawoud Bey photograph above a Matisse to the left of Martin Puryear's sculptural bronze head face-planted into a pink pedestal… and the color abstractions of Sam Gilliam, Anne Truitt, and Laura Owens… and a desert-hued weaving by Christy Matson… and a soft, furry sculpture in shades of yellow from Sheila Hicks… and Olowu's own past clothing designs – a blast of pattern and color and texture and perfect cut.
While the scope of these names – and so many others – is impressive, it isn't the point, per Olowu. "[W]hether the work is by a trained artist or an non-trained artist, whether the work is by a male artist or a woman artist, whether the work is by an American artist or an African artist or a European artist… these are not priorities that I think are important. In fact, I don't think they're important at all. My intuitive sense is to place works next to each other that seem to be made by artists that consider themselves peers. And that is the crucial element about this show."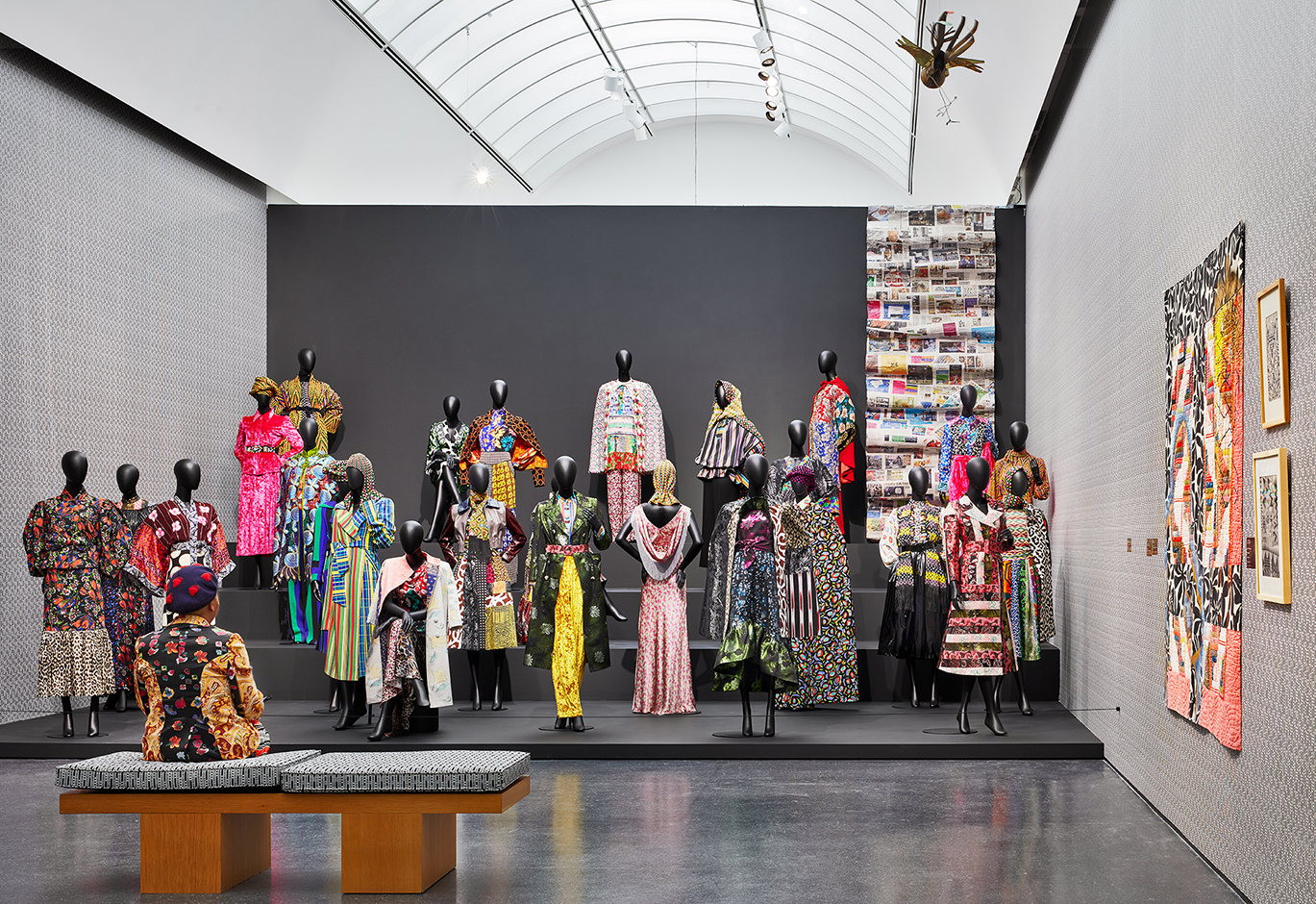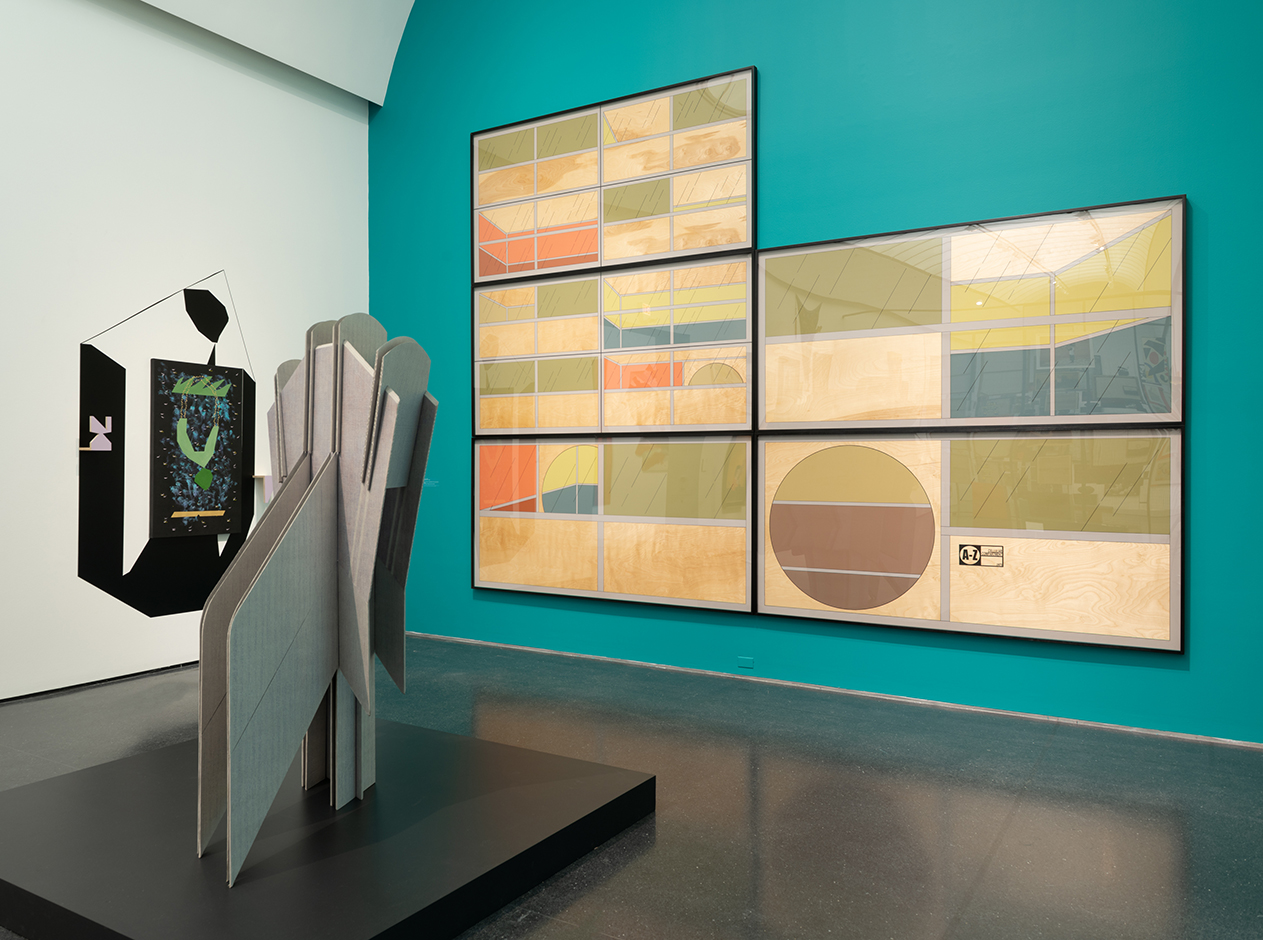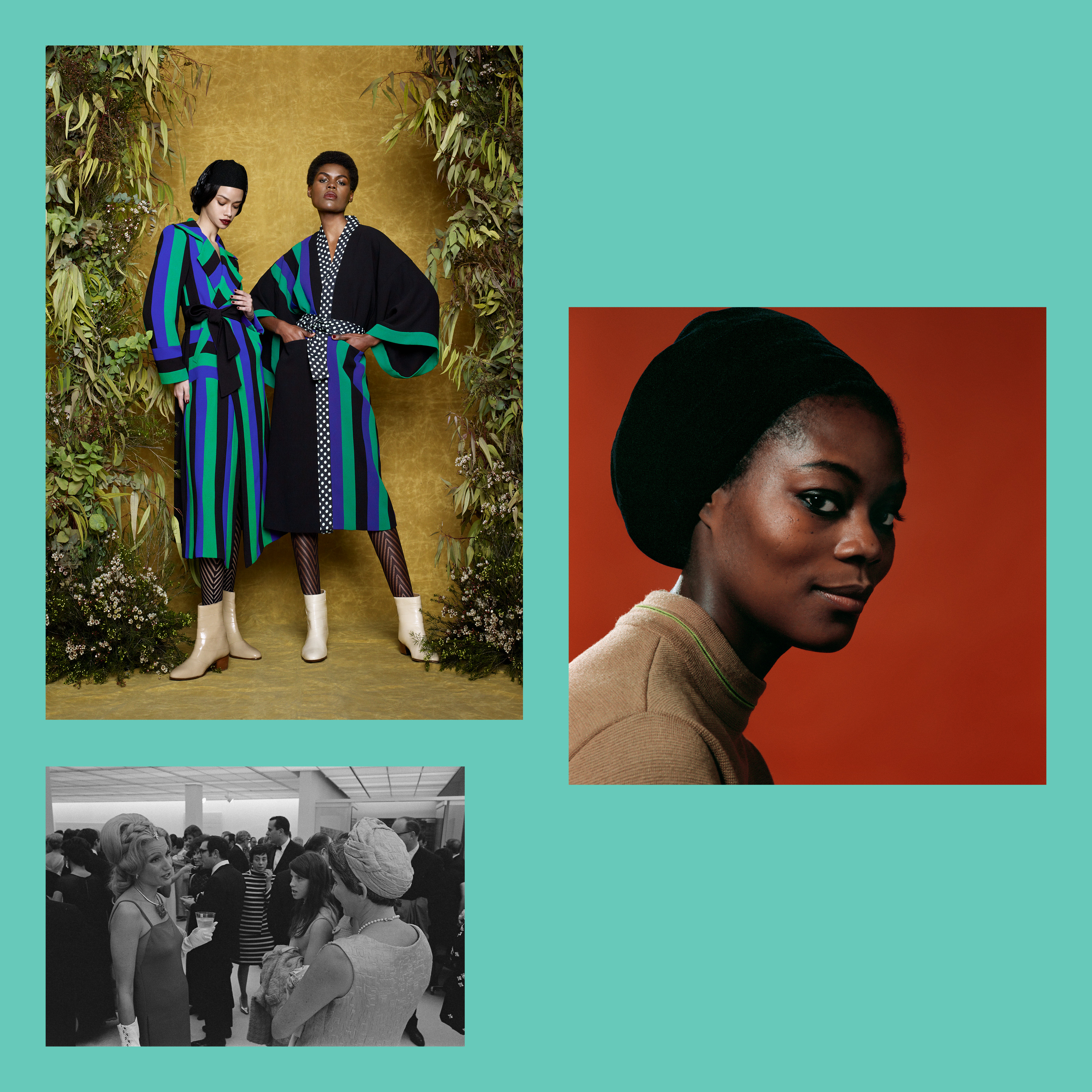 Seeing Chicago is, as Olowu noted, "a celebration of what art and museums can be in a community." At the same time, and however implicitly, the show gets at the work that museums and institutions still need to do in terms of interrogating what art gets shown and valued and collected and why – a process of questioning old narratives and coming up with new ones. Olowu's expansive, generous approach to thorny issues of identity and representation and self-representation offers a possible way forward. One that doesn't ignore very real challenges and struggles but also doesn't underestimate the power and necessity of joy.