10.22.20
This Swiss Designer's Unfussy Furniture is Inspired By the Sunshine of His New Spanish Home
When Antonius Dreier moved from Switzerland to Madrid just over a year ago, the light and lifestyle in the Spanish city inspired a debut furniture collection from Studio Drei that's most at home in the spots where the sunshine spills inside. "I think the move has had a great impact on my pieces," he says. "The culture of this country and its craftwork are very present in my first catalogue."
Studio Drei's lightweight pieces are stylish but unfussy. They have an ease to them. Rattan marrow curls leisurely around the beechwood frame of the Welle lounge chair and stool like a perfect wave; and the cut-out handles on the Azúcar box stool make it easy to pull up to the table to accommodate an extra guest.
When Dreier was younger, he fell for Marcel Breuer's Cesca Side Chair (model B32) and its woven cane seat and back rest. It's the chair of the moment on vintage furniture Instagram pages although it was designed almost 100 years ago. Dreier loved that its light and fragile look belies the strength of the interwoven reeds. "Rattan marrow and rattan cane are both so beautiful and elegant in their raw state, yet there is also something humble about them as materials," he says. "I very much enjoy creating beauty in the mundane and raw materials such as rattan help me to do just that. They have been present in Spanish craftsmanship for centuries, and the techniques used in Spain have been a big source of inspiration for me." Ever since he arrived in Madrid, Dreier has been on a search for the city's artisans to learn from their techniques. "For me, these artisans are my "design scene," he says.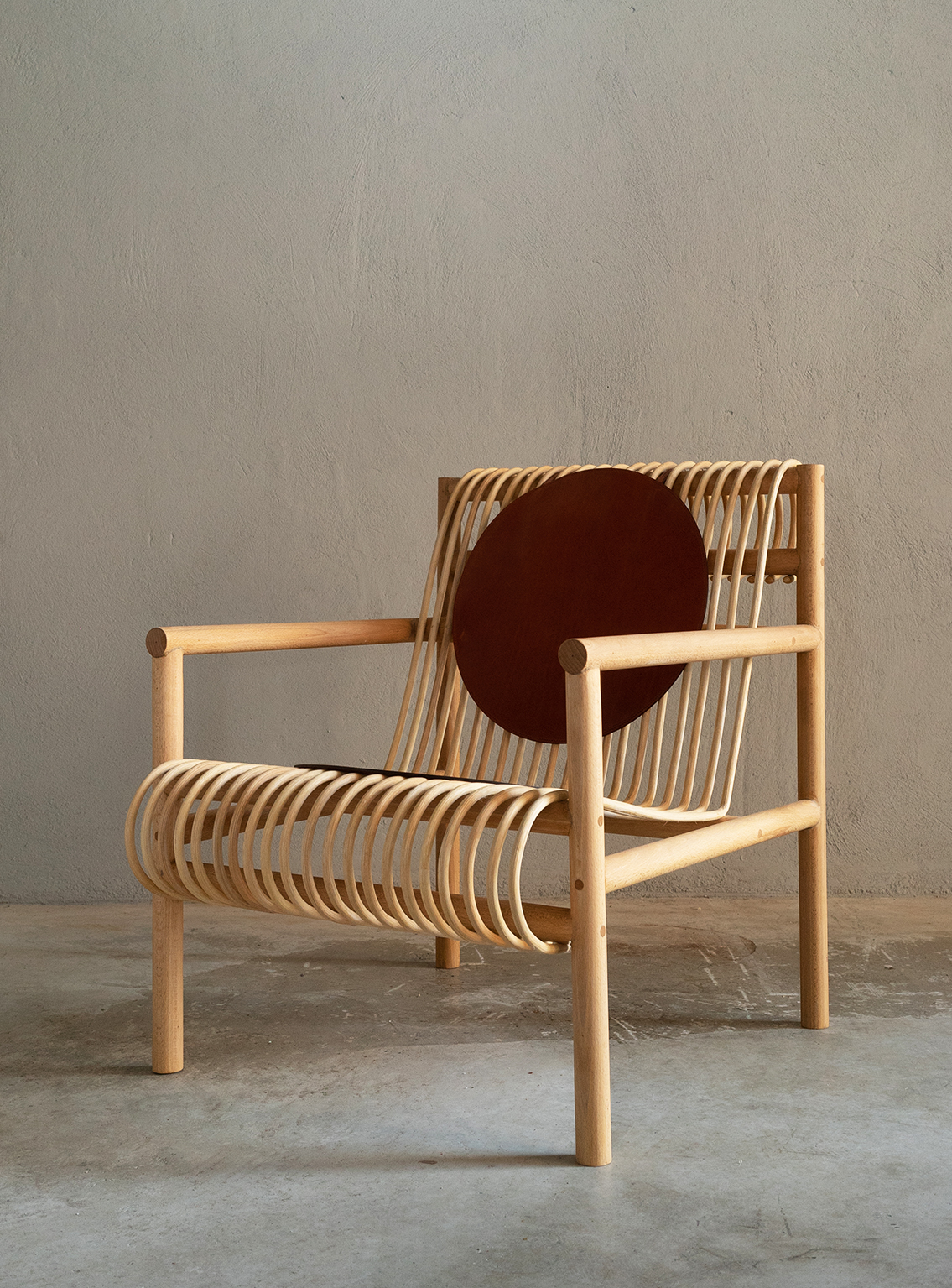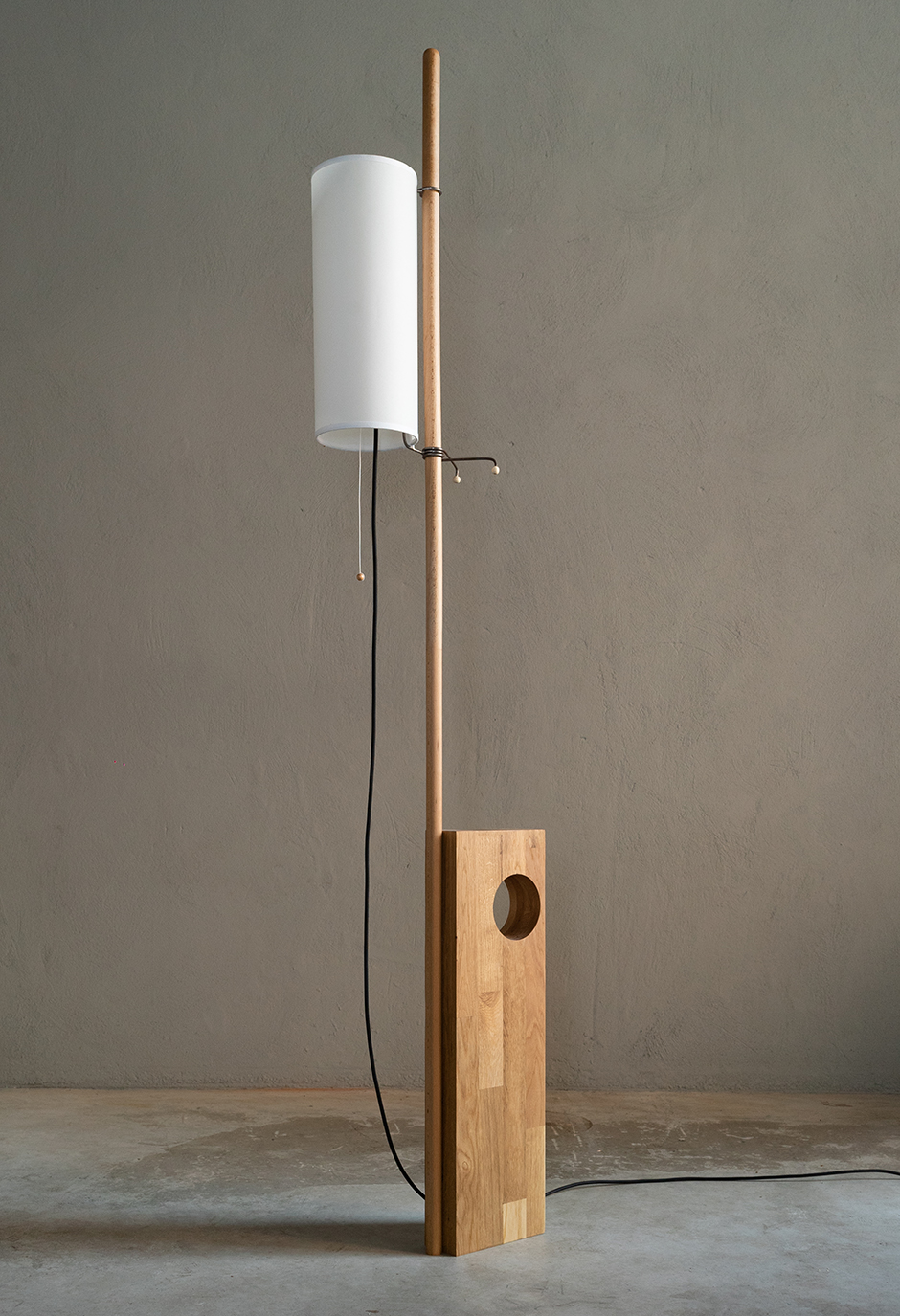 New ideas come to Dreier through memories — his rolled parchment paper lamps are inspired by memories of a trip to Japan — and spending time in nature; picking up stones on the beach in Asturias in the north of Spain or listening to the sounds of leaves in the wind, waves, and birds. "Visual influences are constant, and very important in my work," he says. "But inspiration is not linear and can arise from anything that moves me in some kind of way."
His creative process then begins in his plant-filled home studio; a place of solitude and escape, or in parks and gardens. He spends mornings in the garden at Museo Sorolla when it's largely empty.  He's currently working on a second catalogue which will expand to include carpets, mirrors, and ceramics for which he's collaborating with Spanish crafters in their ateliers to learn from the tools and techniques they use.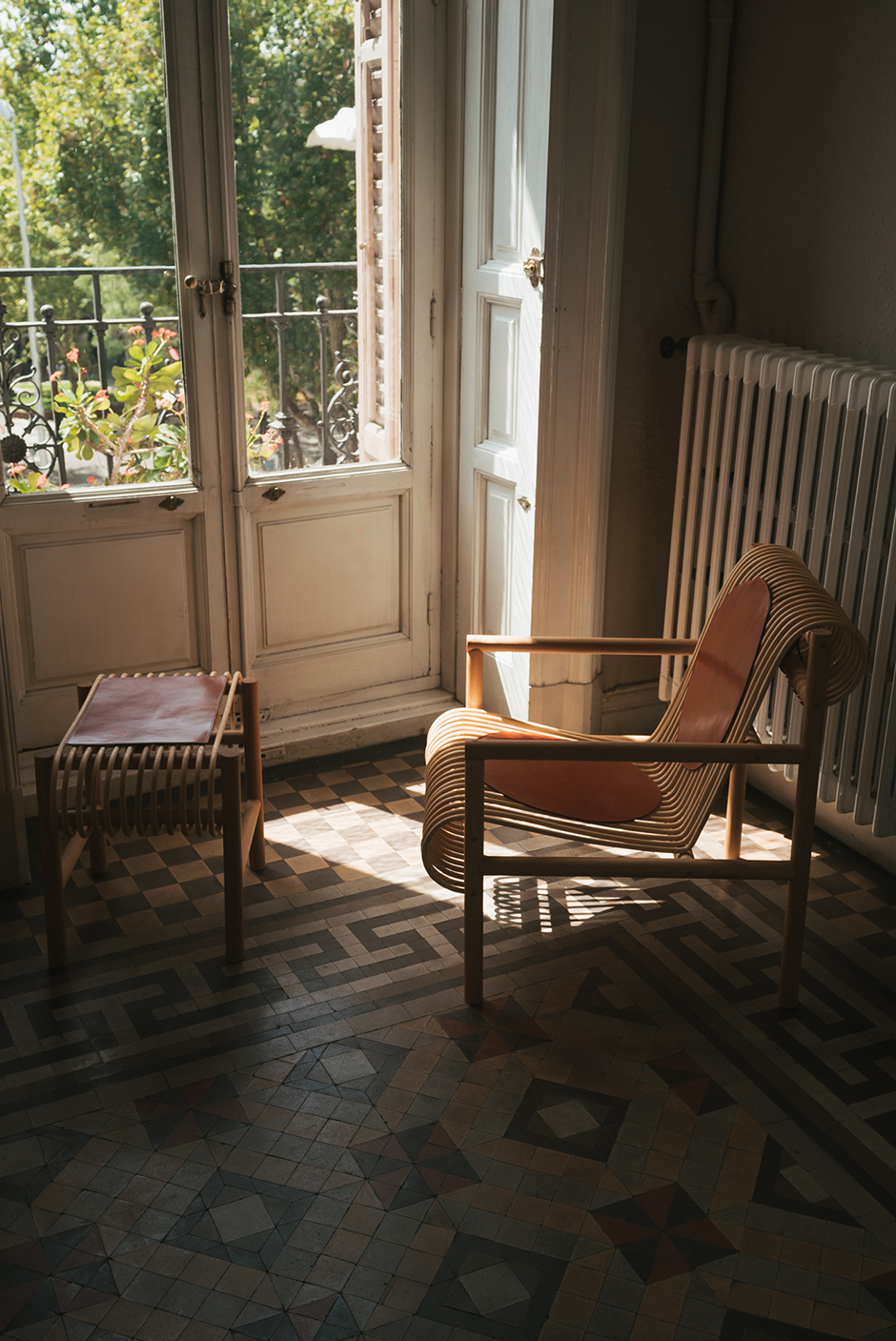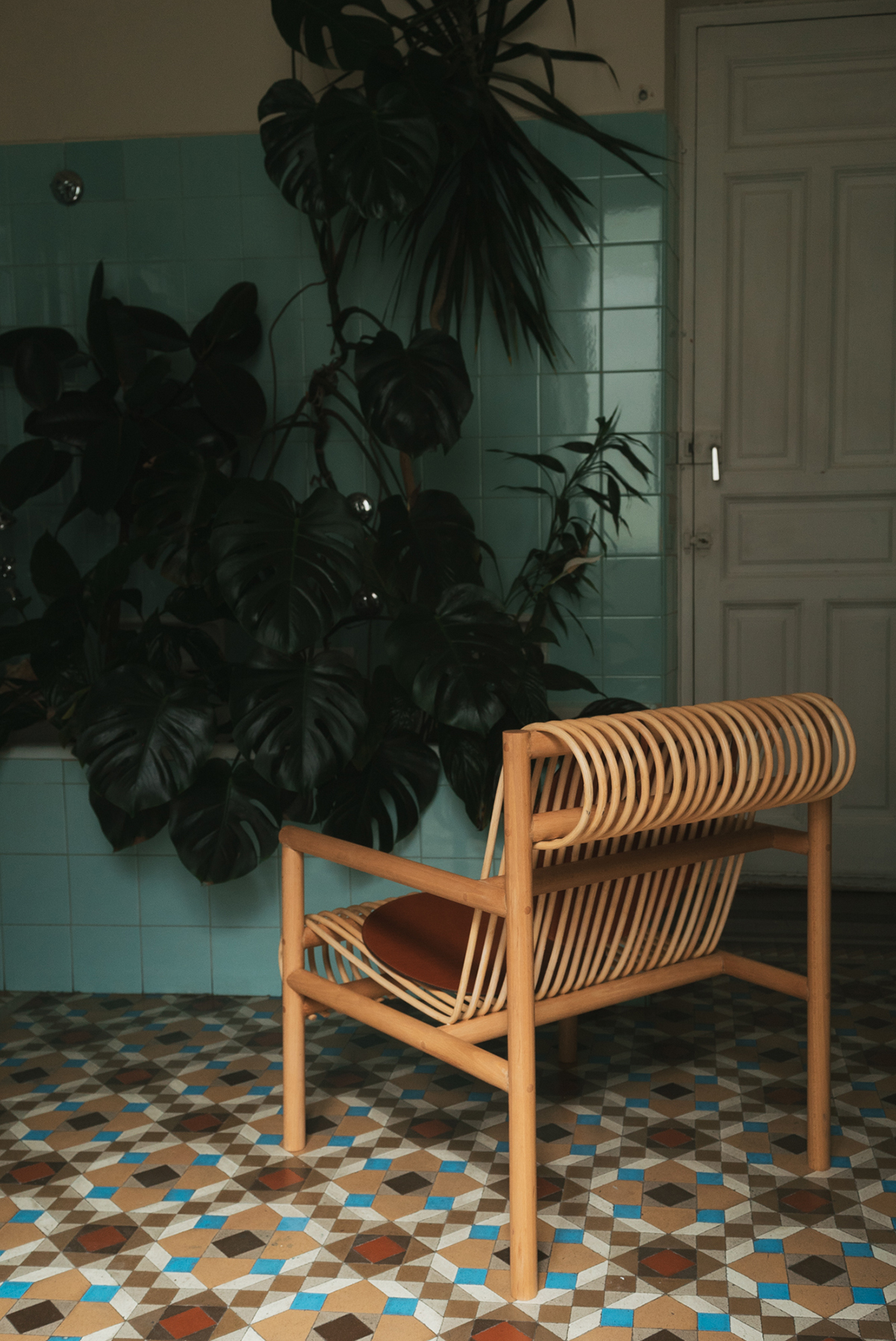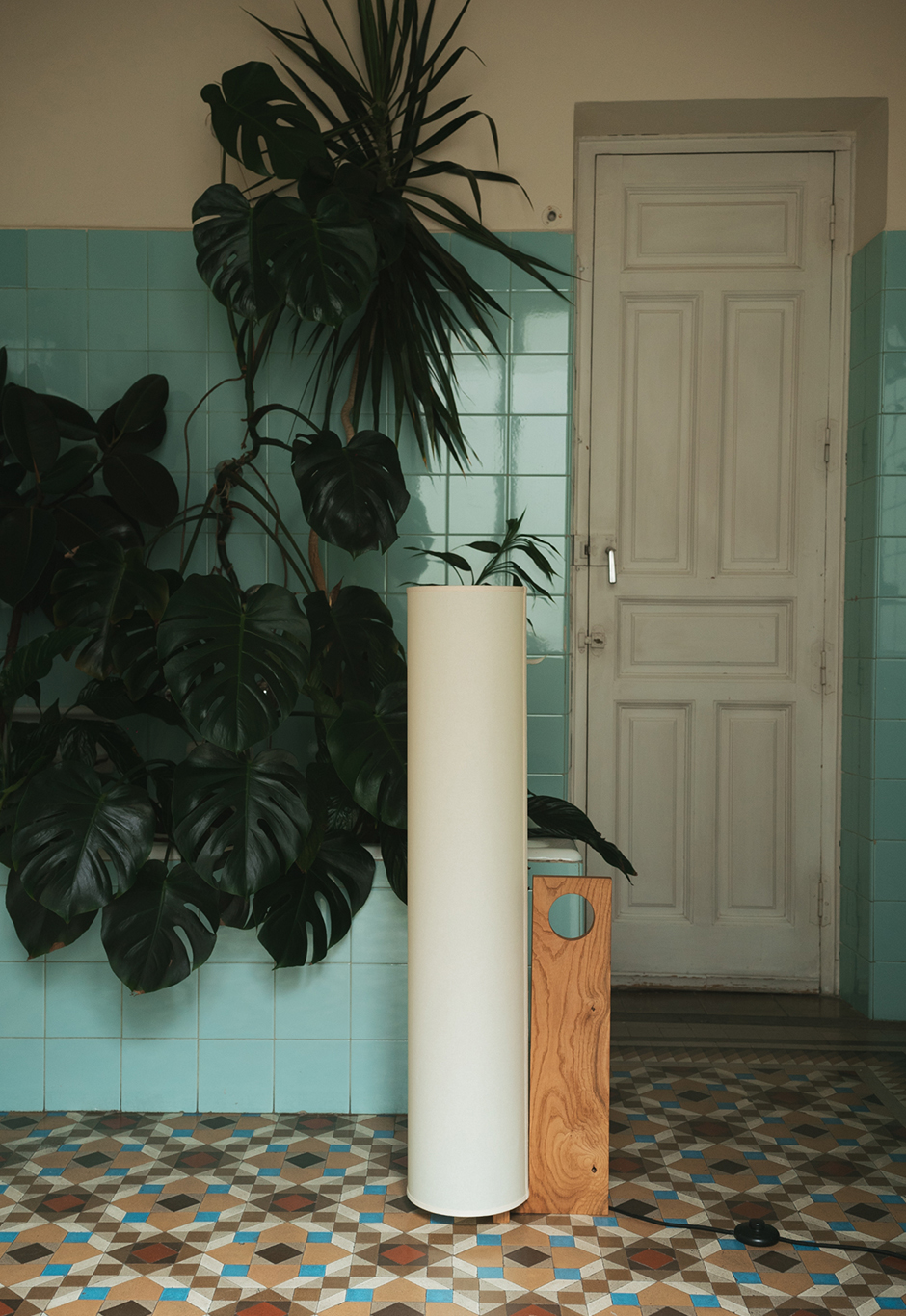 When prototyping begins, Dreier heads to a workshop where he can use machinery shared with other designers. Making the prototype helps him to understand how the materials respond and what their possibilities are. As a self-taught designer, the "errors" that occur in the learning process often turn out to be his favorite parts of the final piece.
In Switzerland, Dreier studied law. A year before graduating, he rented himself a studio and began to teach himself how to design and build with metal and wood. This urge to make began with an old motorcycle which he disassembled and customized. "I was born with this need to express myself," he says, "but when it comes to words, I am terrible at it! That is why, for me, design happens to be an immediate medium through which I can transmit my emotions, feelings and ideas. I make furniture in order to express myself."