A weekly Saturday recap to share with you our favorite links, discoveries, exhibitions, and more from the past seven days. This week, a new Instagram auction destination, a contemporary update on Charles Rennie Mackintosh, and an extremely chic razor, for anyone still interested in grooming at this point in 2020.  
Exhibitions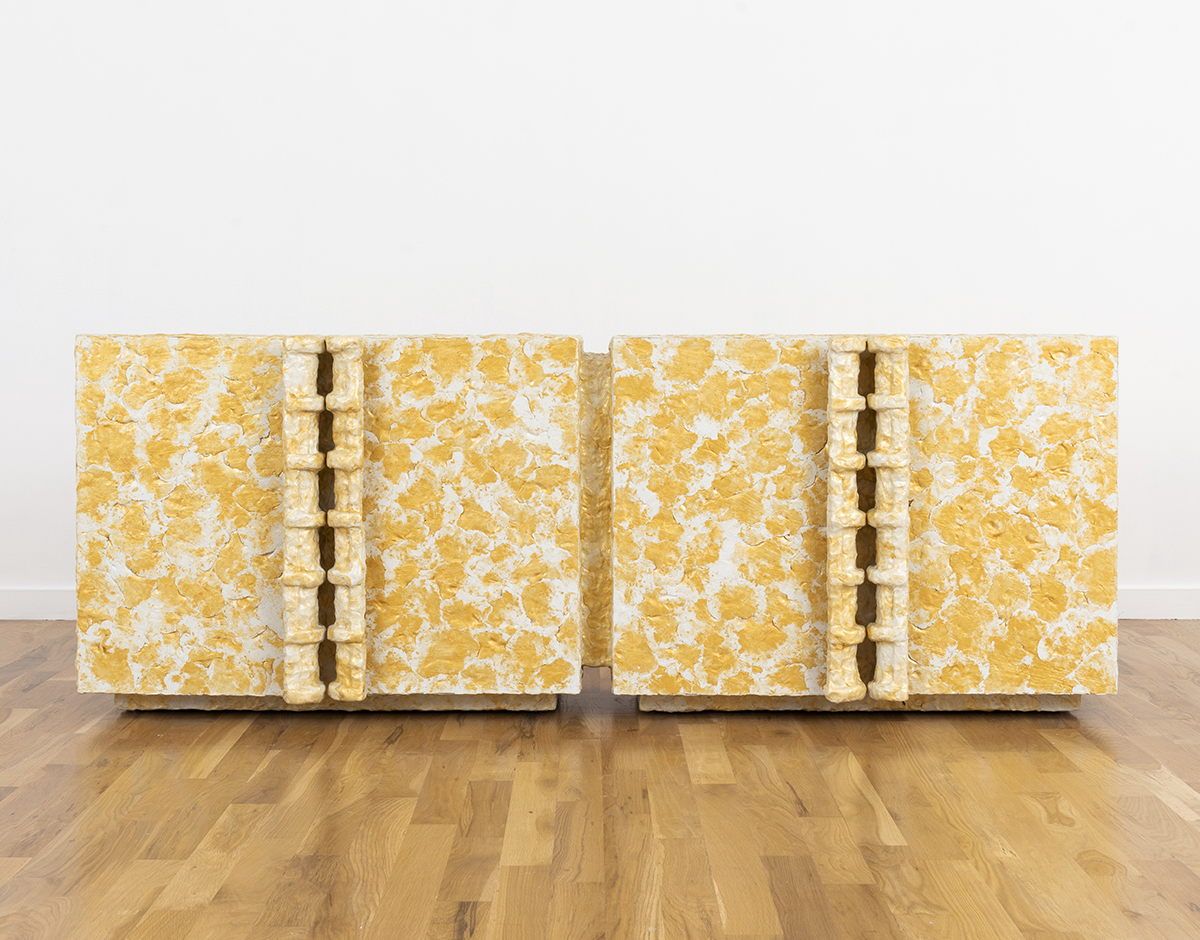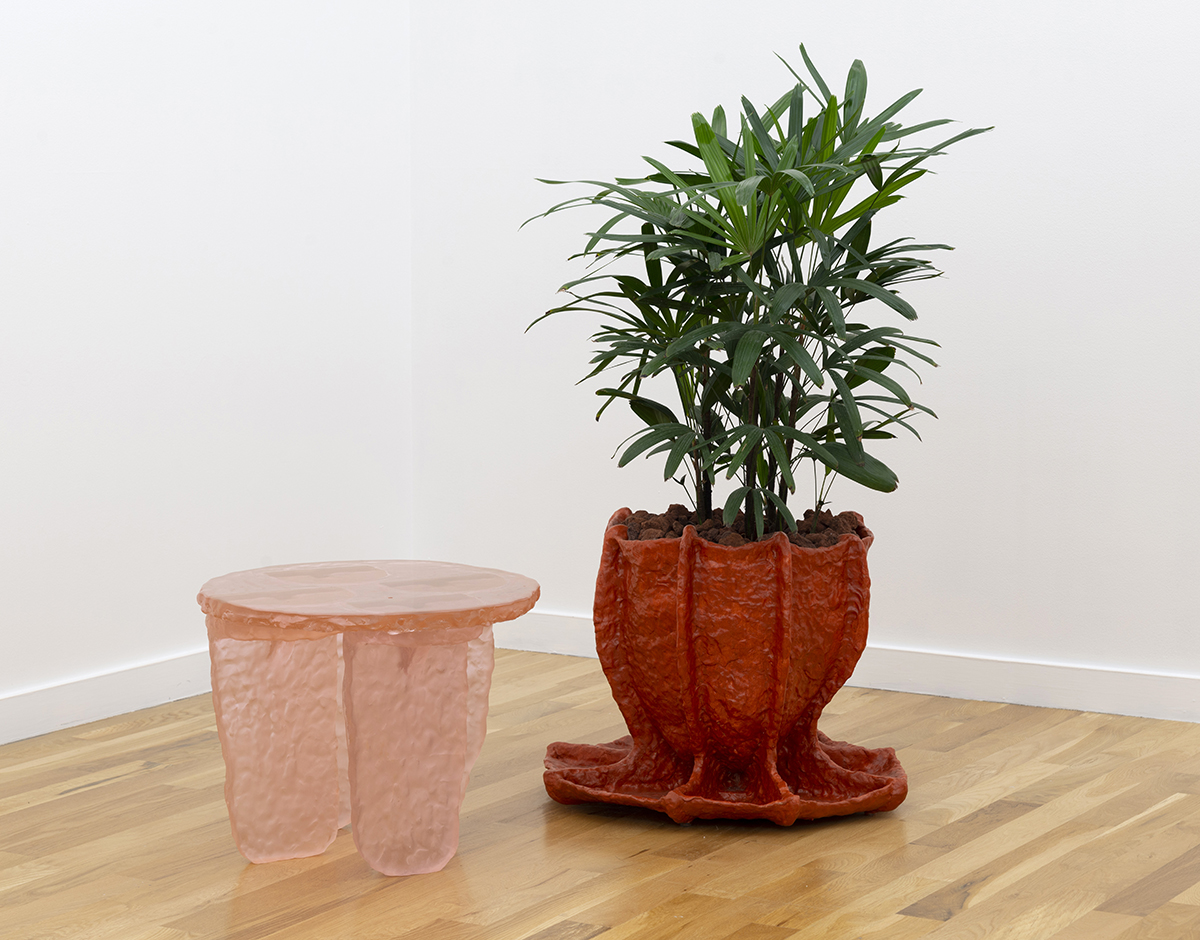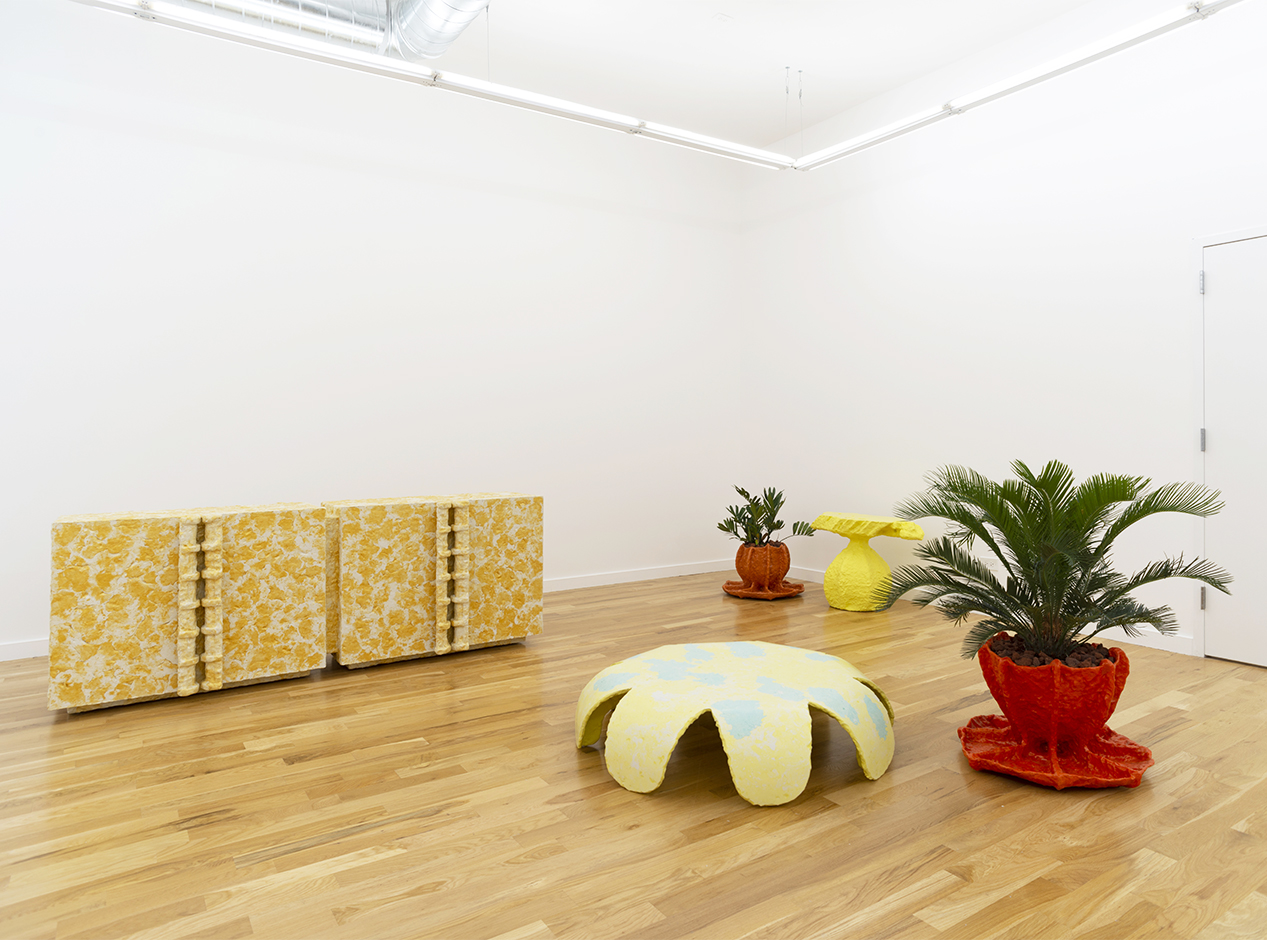 This exhibition of new work by Ross Hansen at Chicago's Volume Gallery closes today, but we would be remiss if we didn't show you the designer's excellent new pieces, which are a continuation of themes, materials, and techniques he's been working with for the past few years: fiberglass and ceramic epoxy, a burl-wood armoire (seen at the top of this post), and glass. Working primarily with molds, Hansen "has control over the form and color palette of the objects, but the texture and patterning of the pieces are dependent on a level of chance. Despite continuous material trials, Hansen experiences a moment of suspense with each mold pulled waiting to see how the coloration will disperse. Hansen accepts a level of risk and celebrates the resulting patterns and textures, keeping inconsistencies on the object's exterior rather than smoothing them out. The textural surface gives the solid objects a gestural feeling, at times fossilizing fingerprints and dents."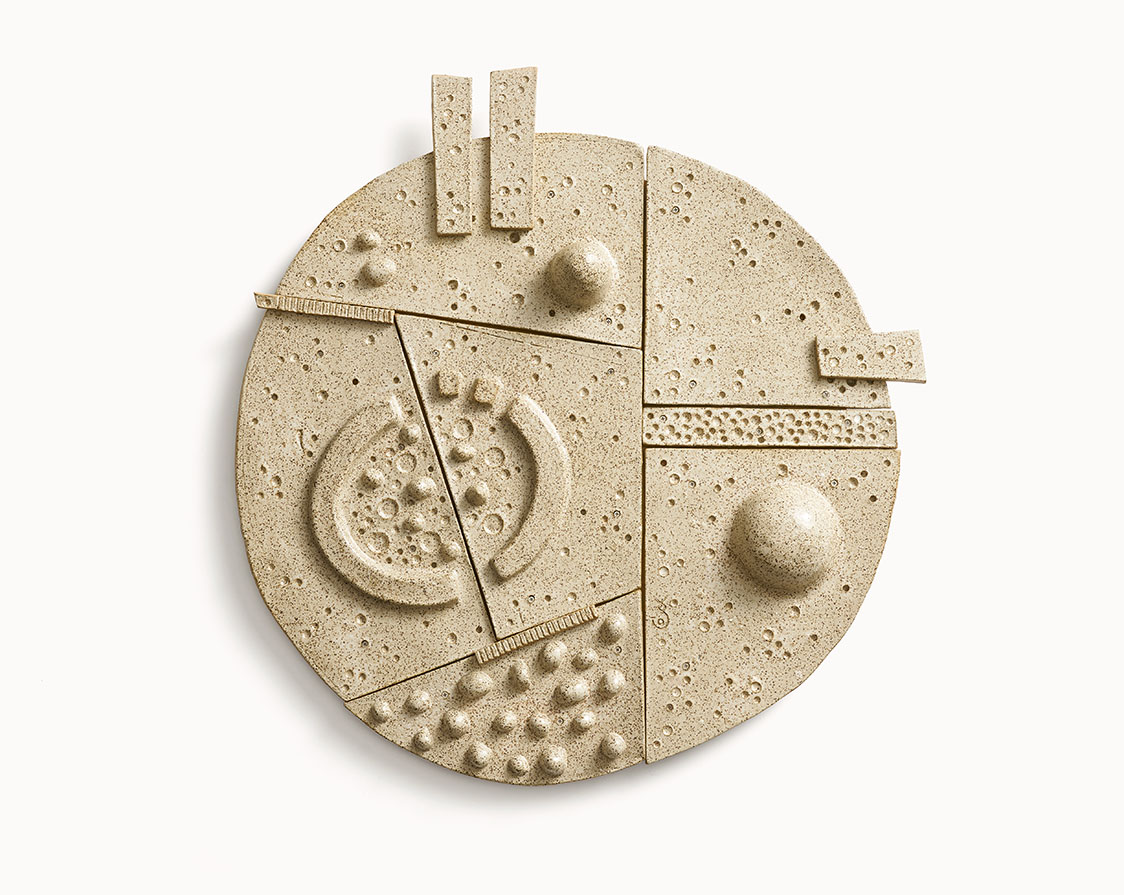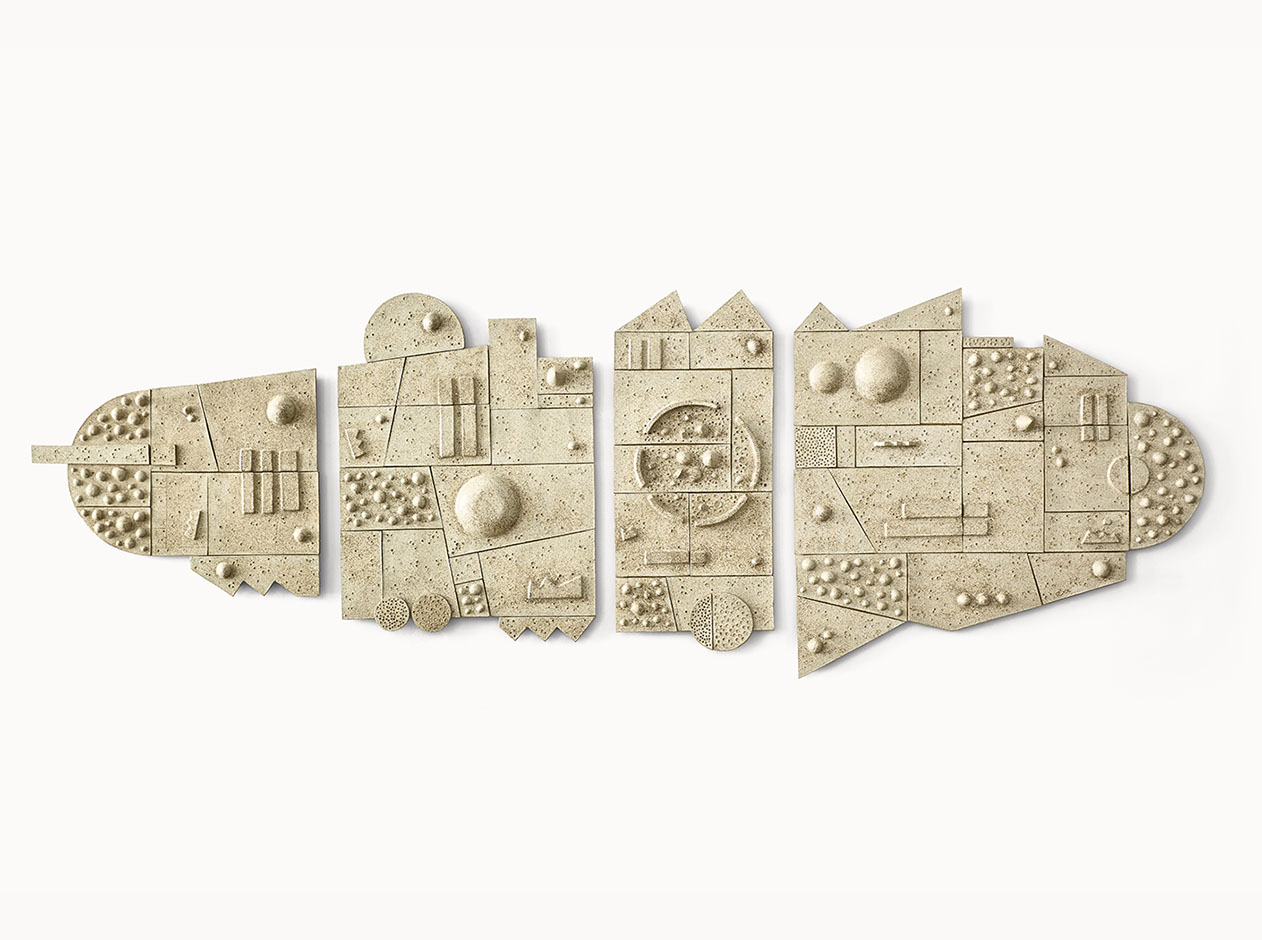 At Hostler Burrows in New York is the gallery's first exhibition by Argentinian, New York-based architect and artist Carlos Otero. Otero's hand built ceramic sculptures and wall reliefs are inspired by Brutalist and primitive architecture, Le Corbusier, and the mud architecture of Mali, Machu Picchu, and Cappadocia.
Instagram Auctions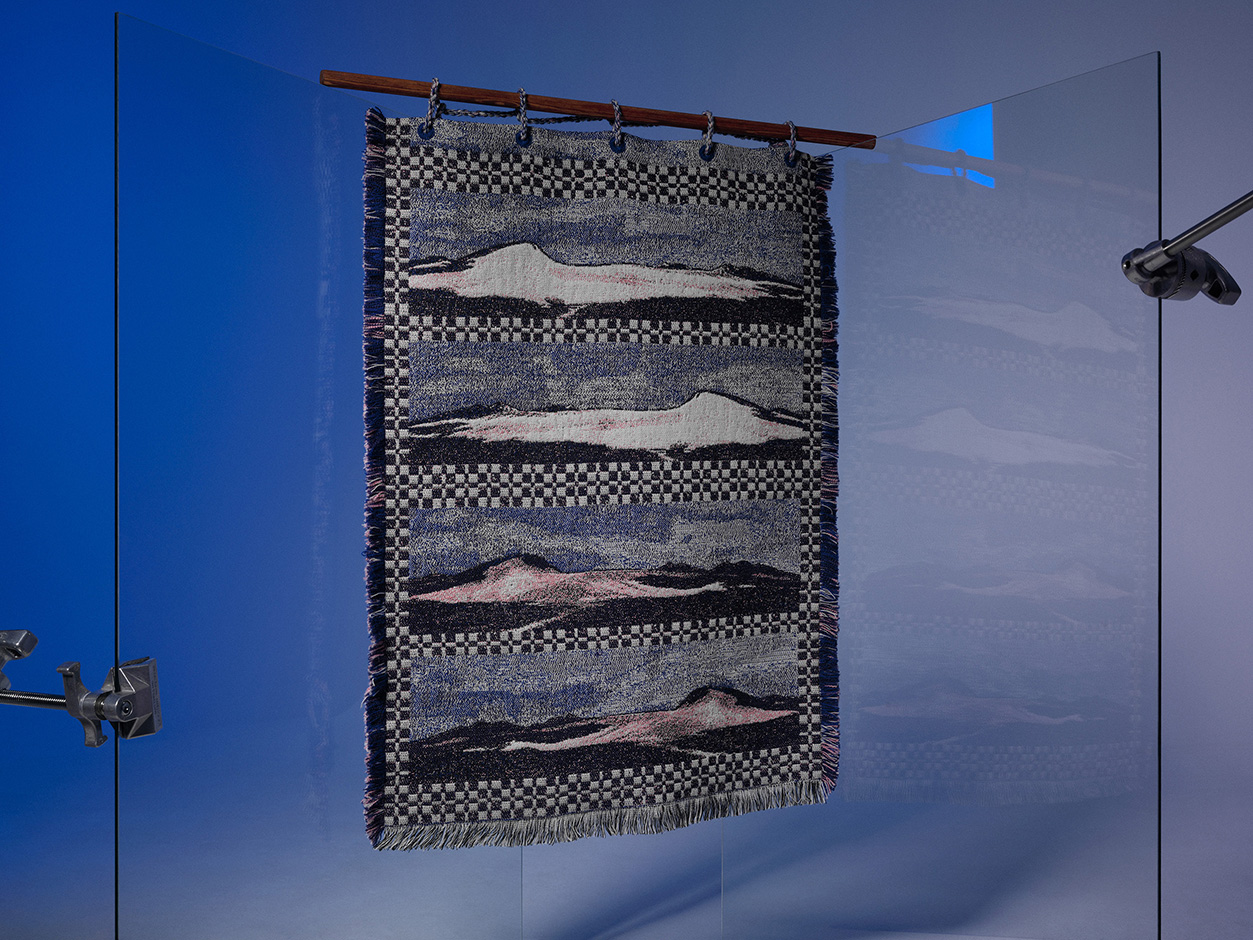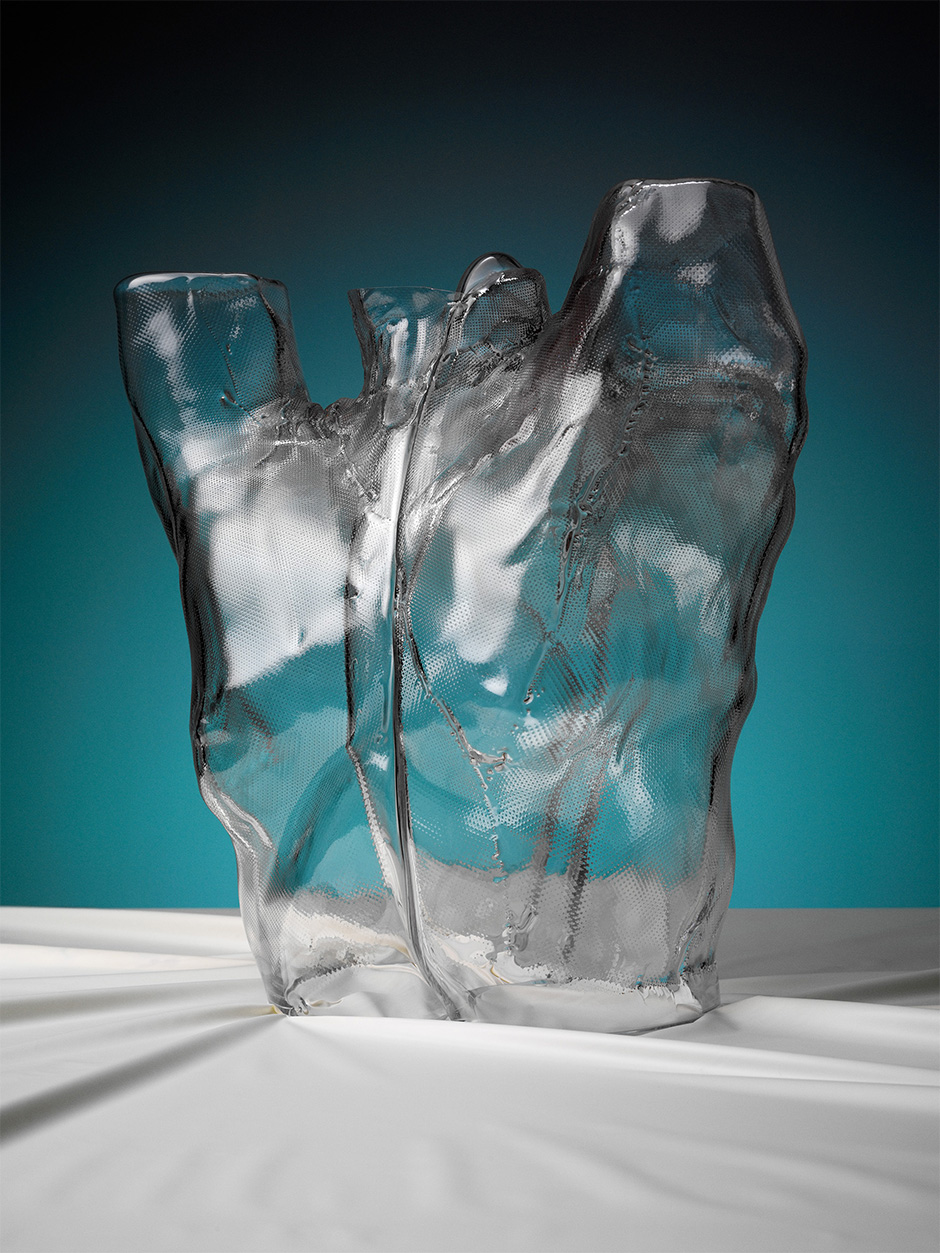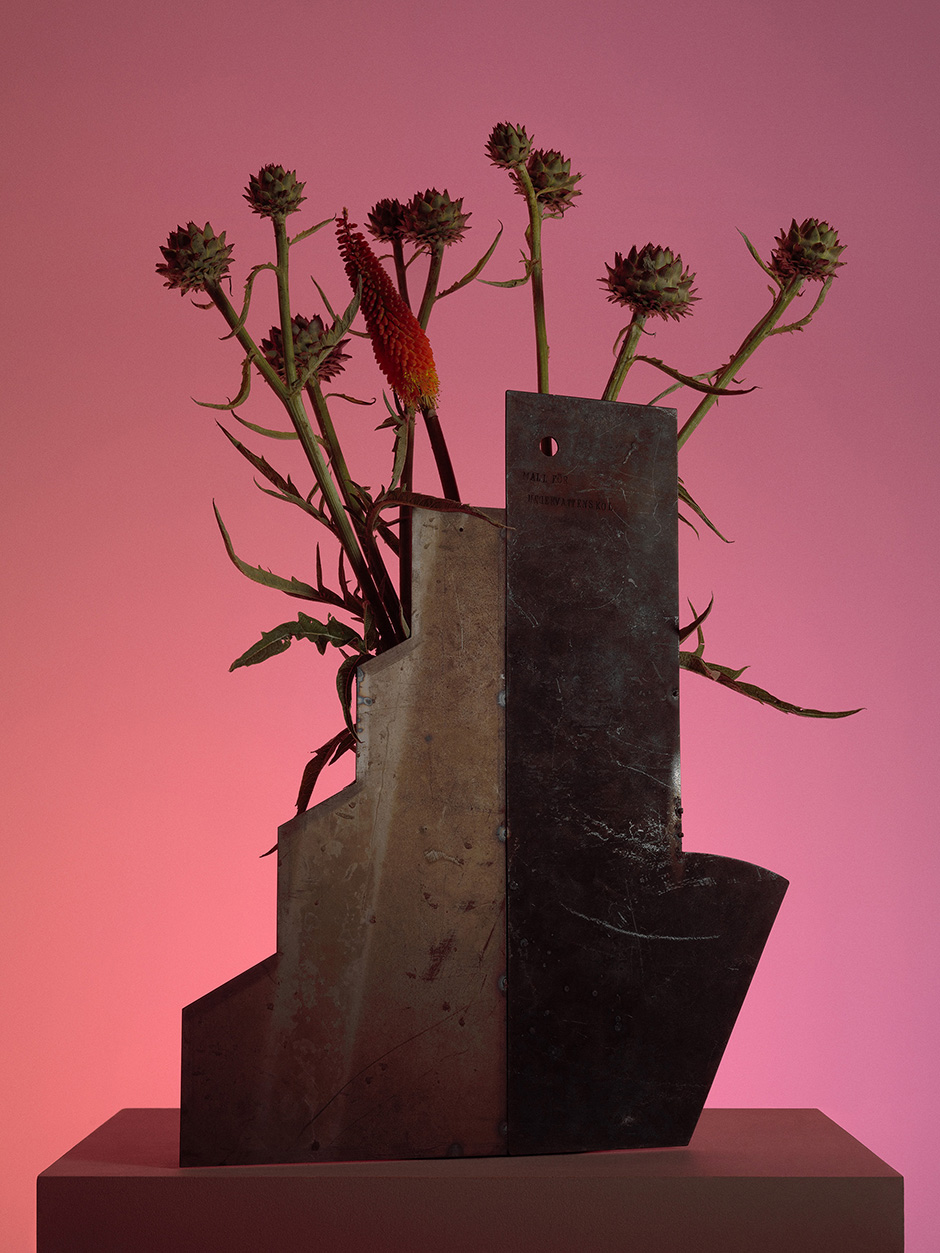 Should we make Instagram auctions a permanent section in Saturday Selects? They appear to be here to stay, which we are very pro. The latest is an initiative by Swedish photographer Gustav Almestål and Art Director Hedvig Myhrman called S.Y.L.A., which stands for Support Your Local Artist. Starting in November, the auction will include both new and established artists such as Simon Klenell, Jonathan Nilsson, Agnes Eriksson (top), Tone Linghult (middle), and Jenny Nordberg (bottom).
Discoveries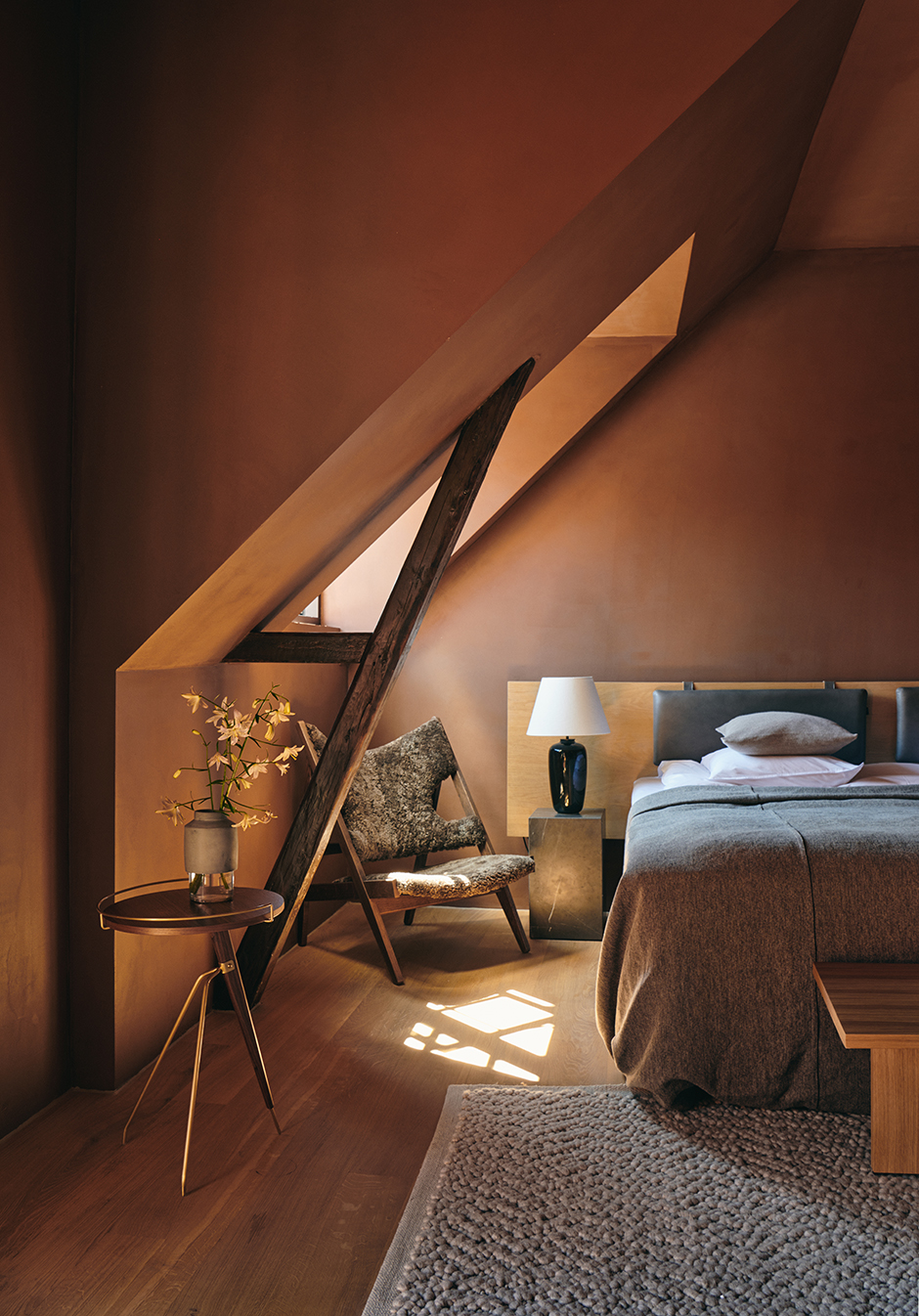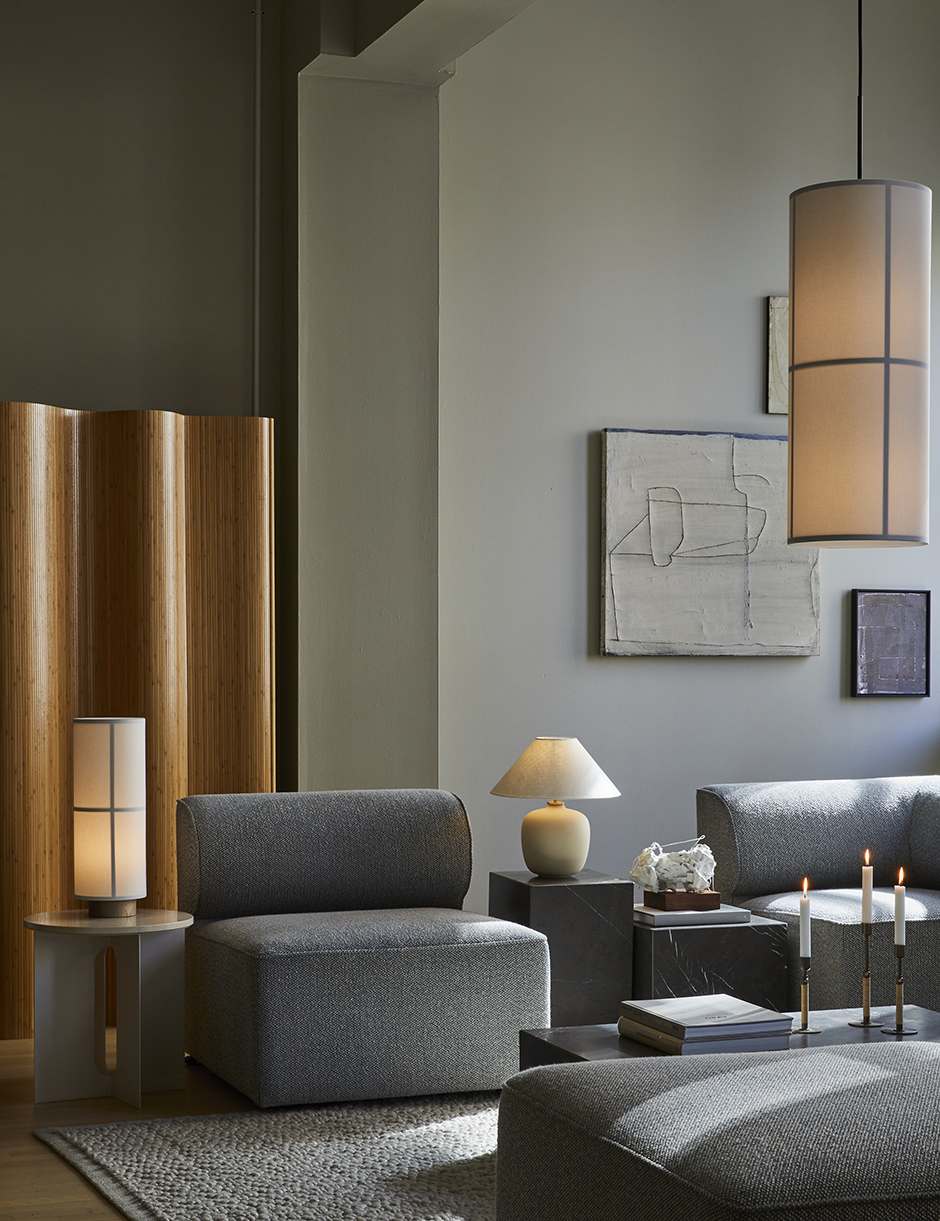 One of our favorite trends of the past few years is the resurgence of the granny chic lamp; this one, by Mads Sætter-Lassen and Emil Krøyer for Menu, was literally inspired by the homes of their grandmothers, which were filled with atmospheric objects from bygone eras, shaped by the human hand.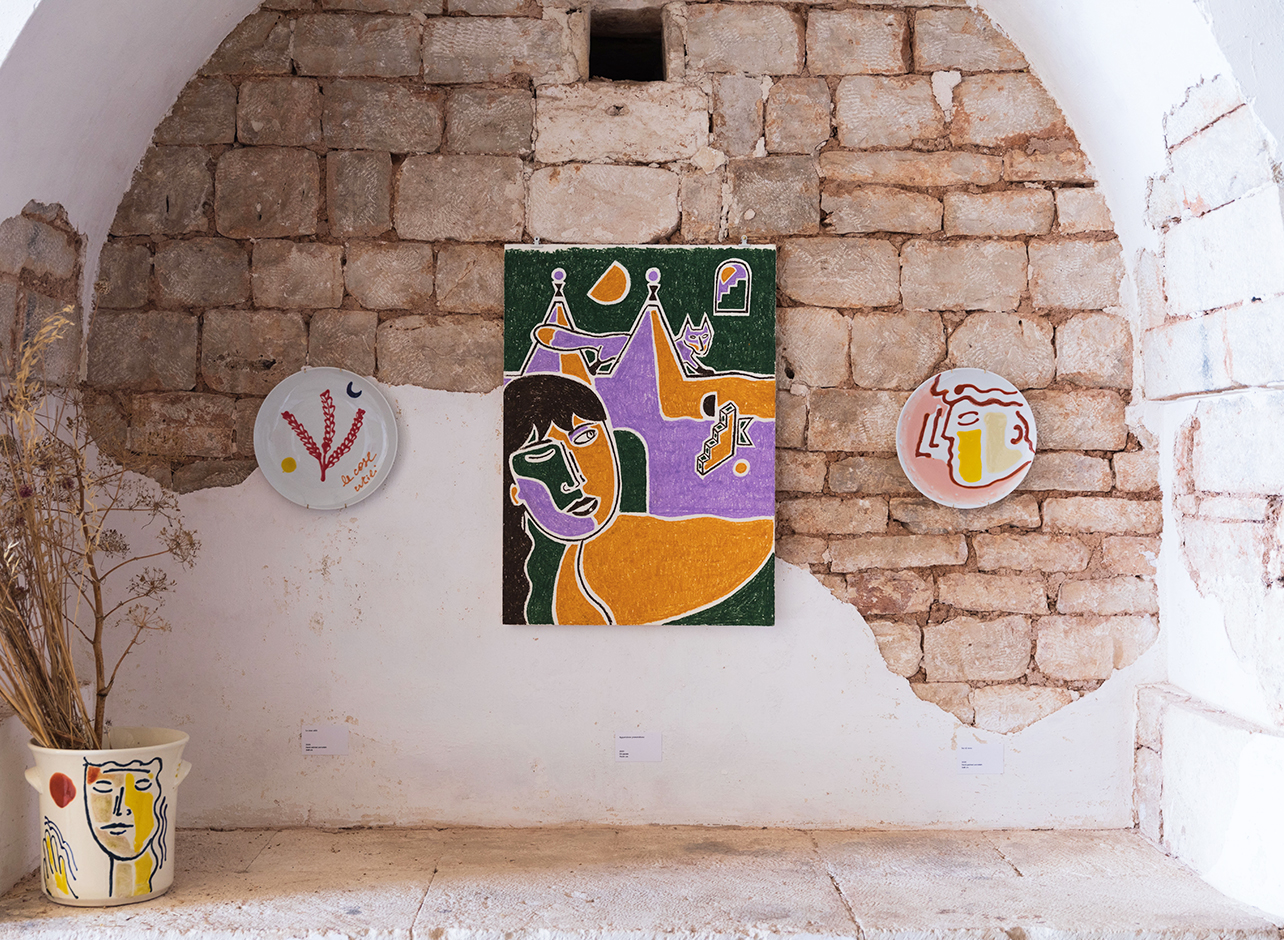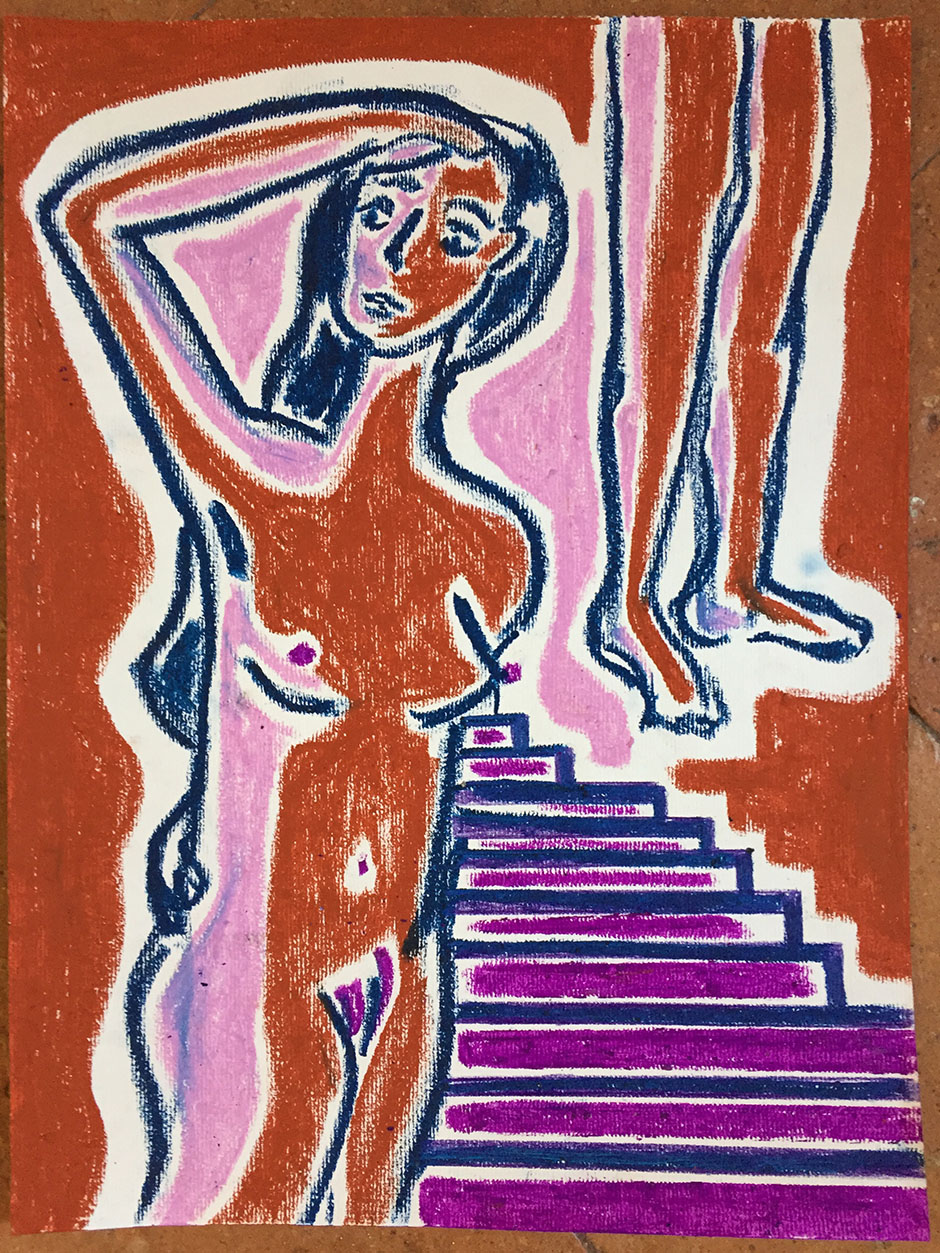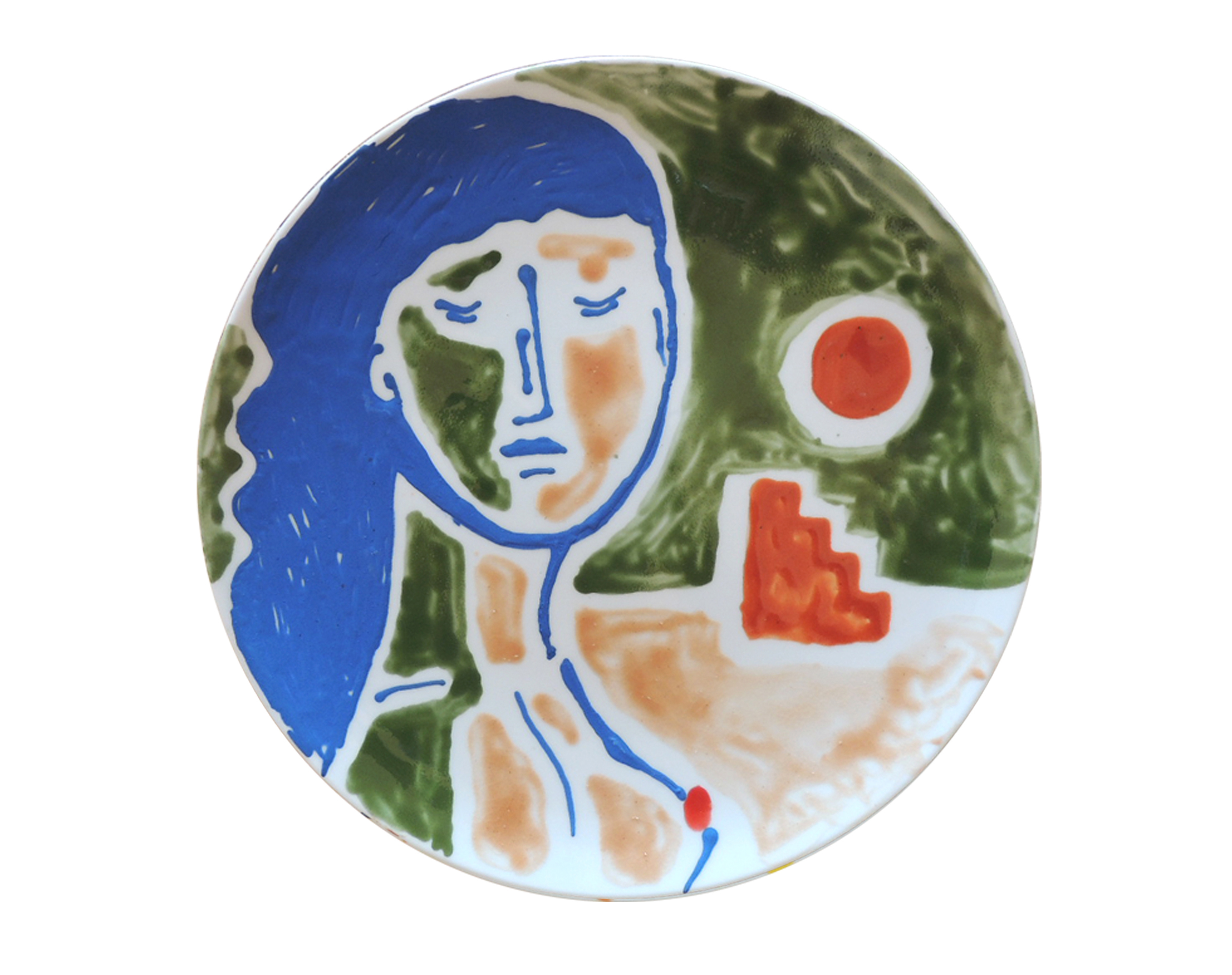 Like most designers, the Italian designer Ilaria Bianchi spent quite a bit of time reflecting on her work this year; unlike most designers, she had the chance to focus properly on it during a monthlong residency at Masseria Cultura in Puglia earlier this fall. There, she developed Temperanza, a collection of paintings and ceramic and porcelain vases, cups, and dishes.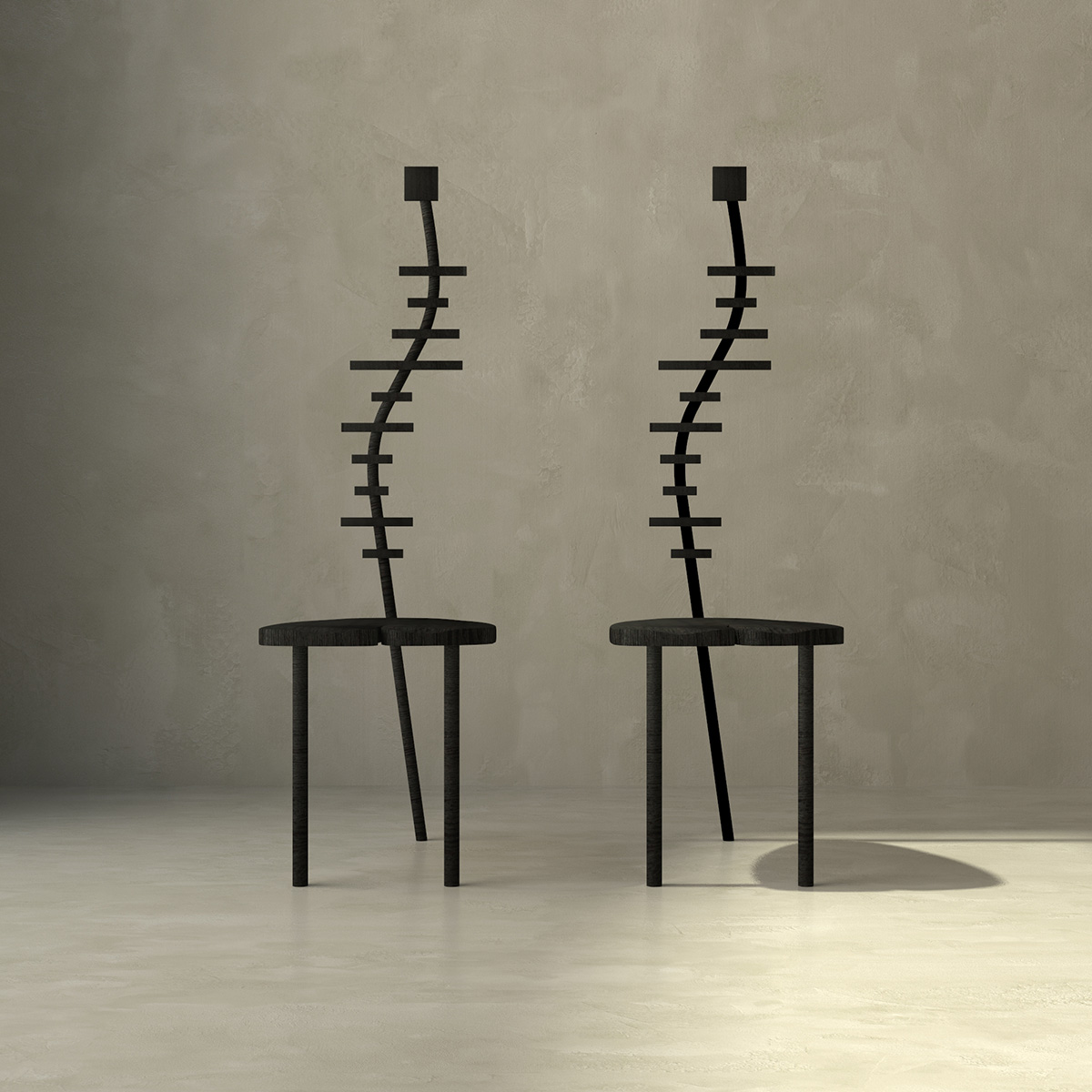 We found this chair by the Istanbul-based Studiofer on Instagram, and, while highly impractical, we love the silhouettte. Kind of like a modern-day Charles Rennie Mackintosh.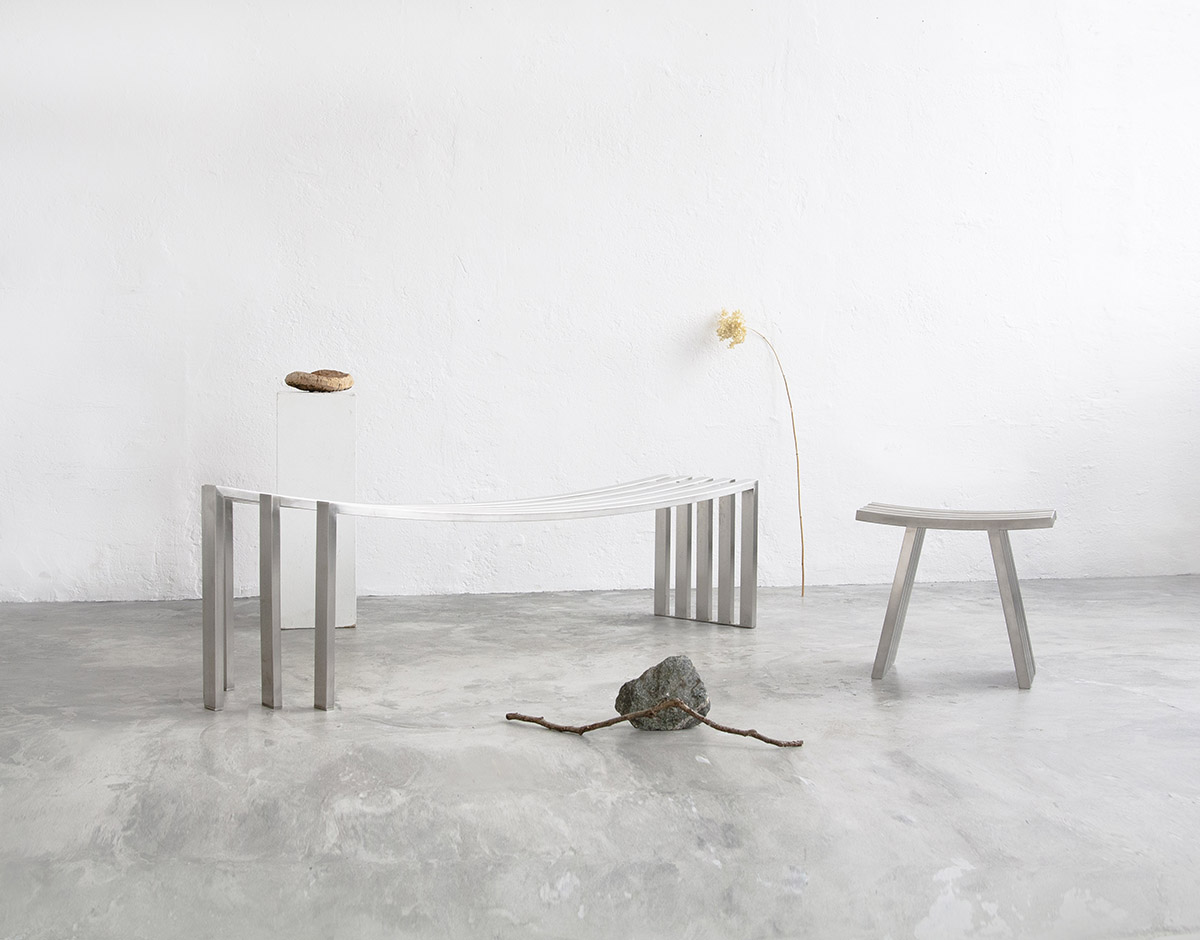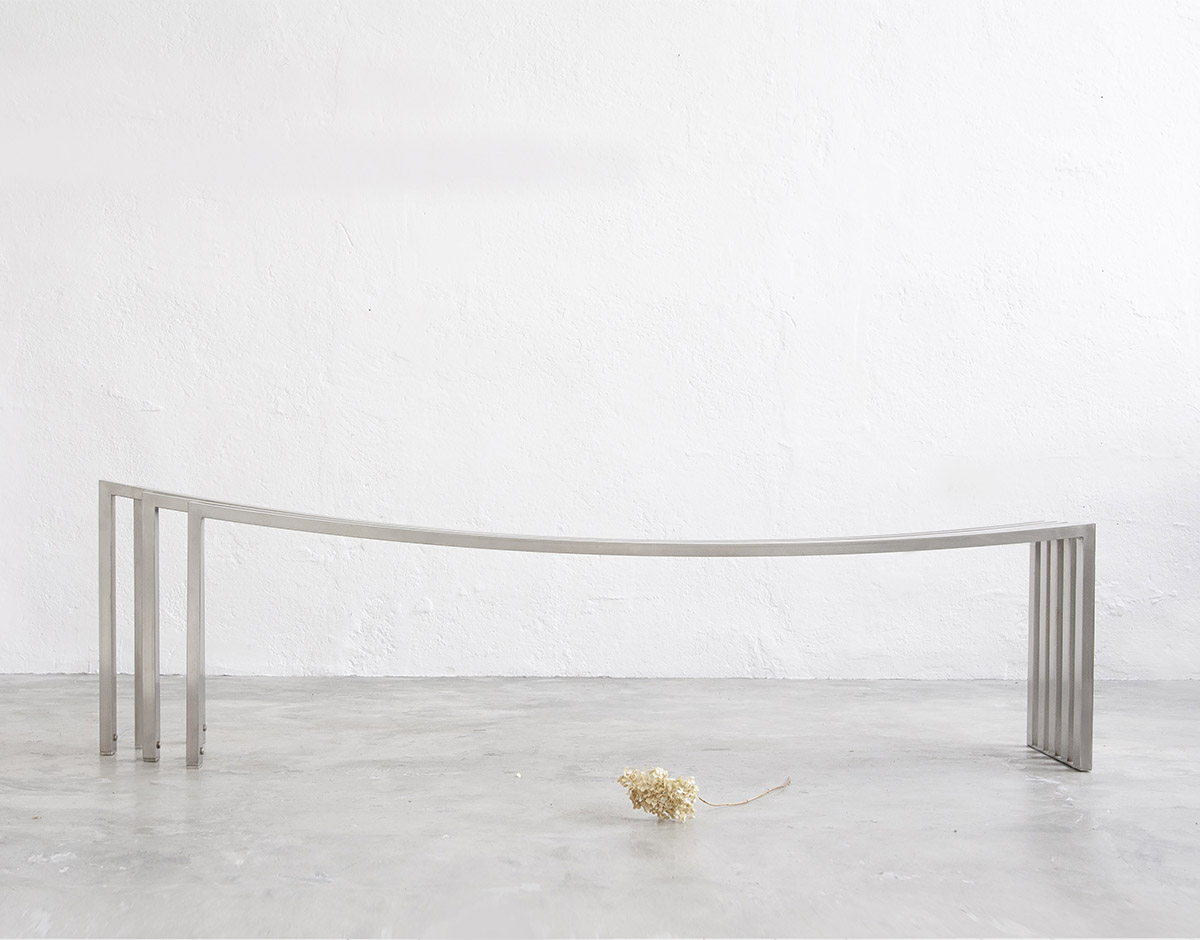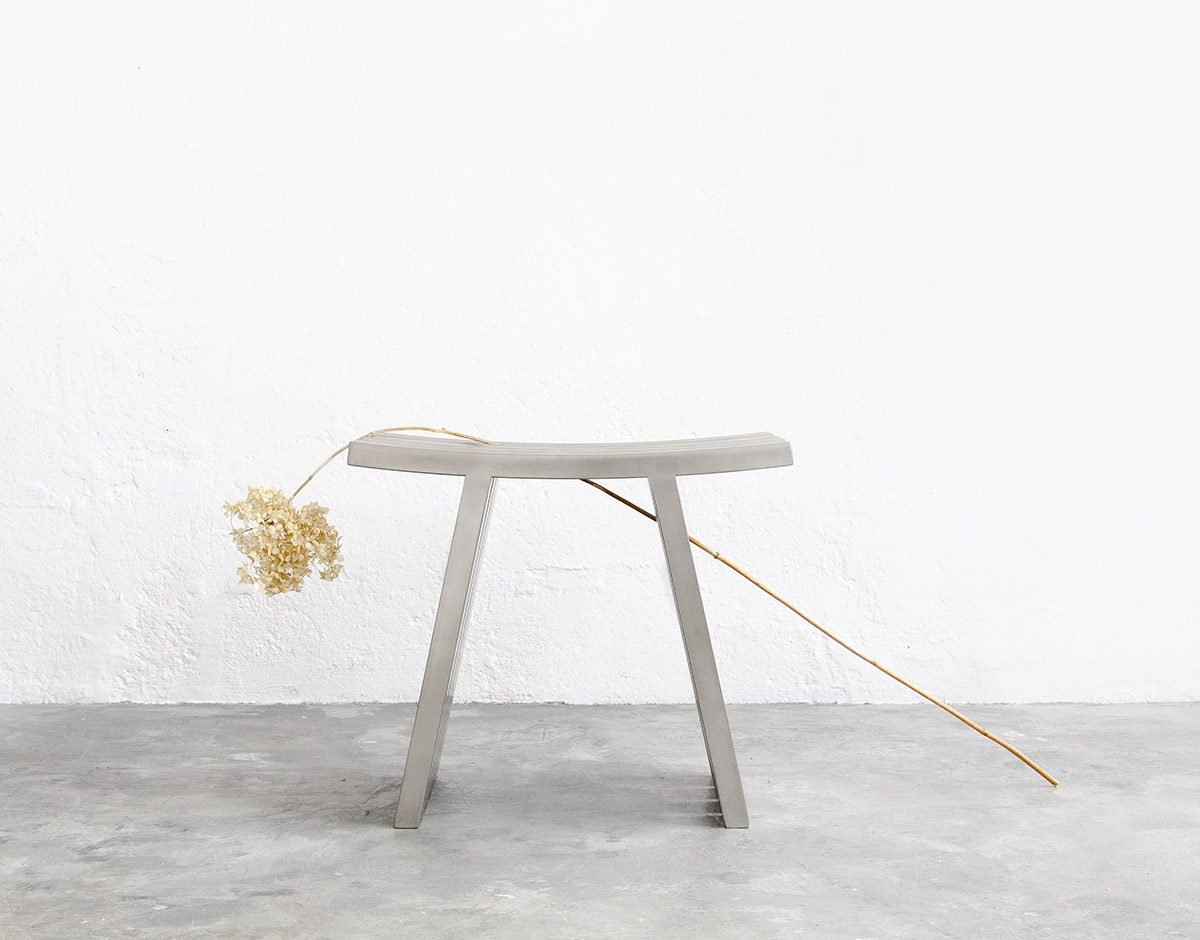 A pretty submission in our inboxes this week from the Lithuanian designer Katryna Sadauskaitė. Her Liniya collection is based on bent lines, and we particularly like the aluminum bench with one straight side and one jagged.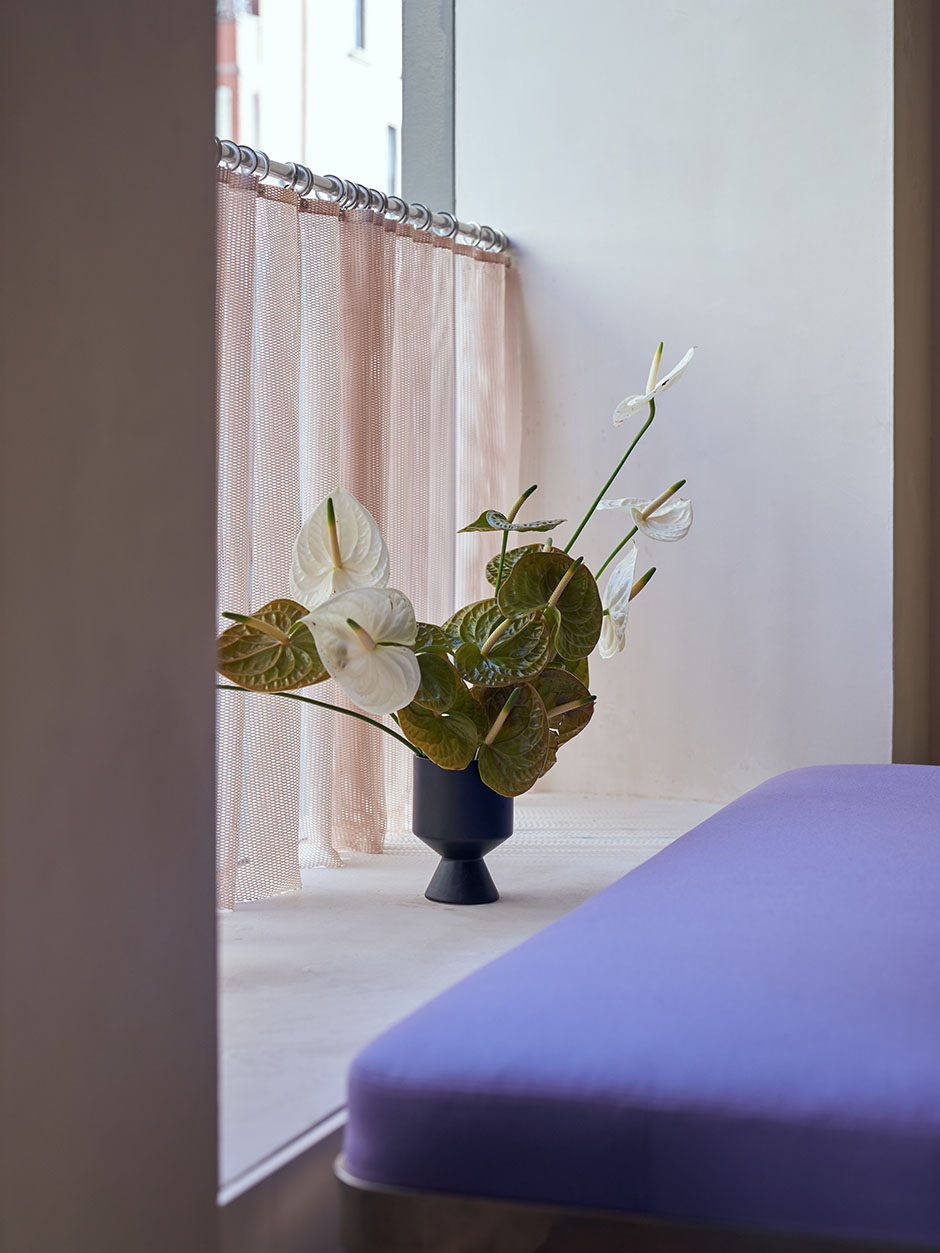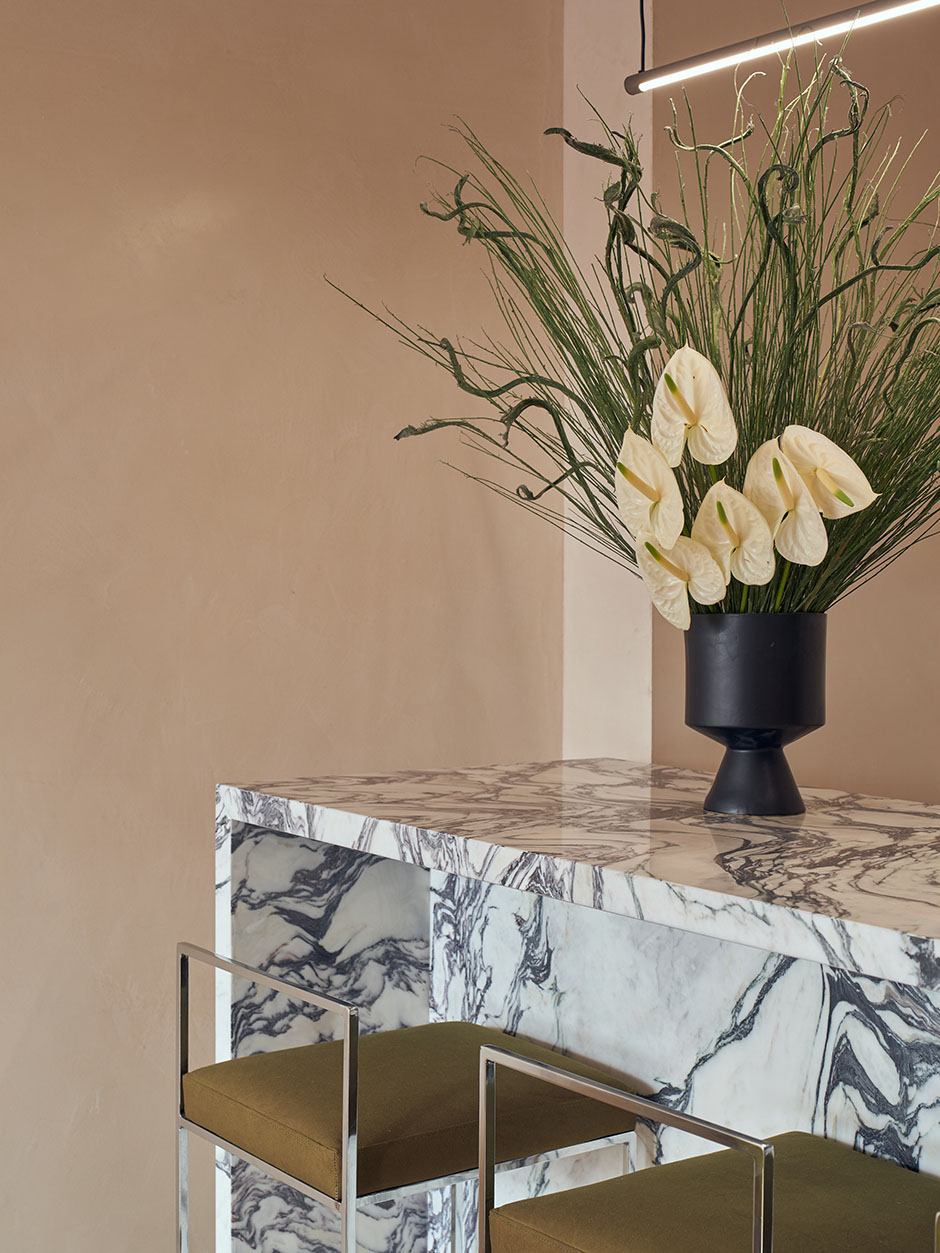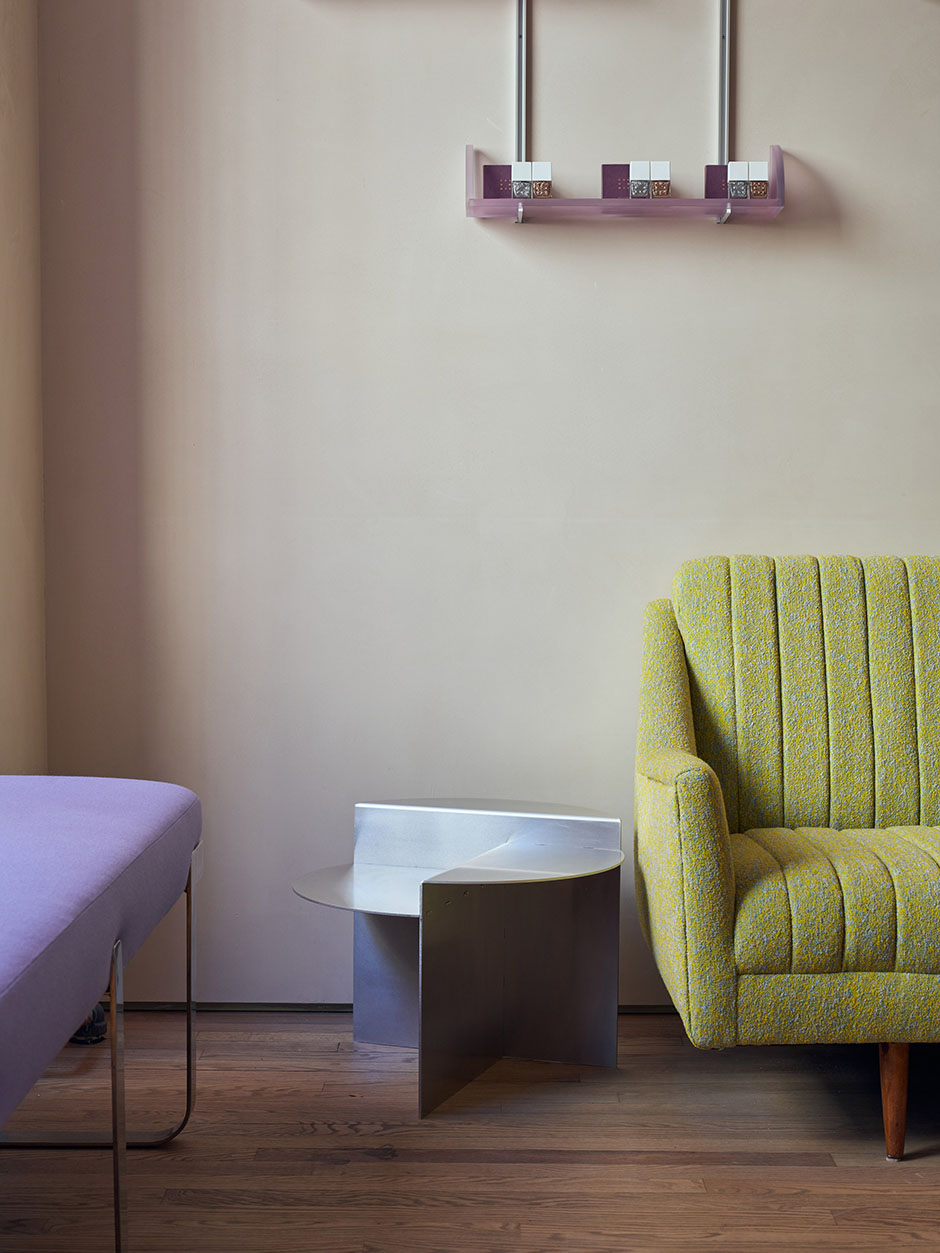 I've been slowly incorporating old rituals back into my routine, depending on how safe they feel, and a few weeks ago I made a pilgrimage to the Upper East Side location of Paintbox, my favorite nail studio. I had never been to the Fran Hickman–designed flagship (usually opting for the Soho location) but the color scheme there is A+ — nubby chartreuse sofas, lavender benches, translucent pink shelves, and anthuriums everywhere. There were Plexiglas shields, and tons of space for it to feel almost private. Highly recommended! Photos by Alice Gao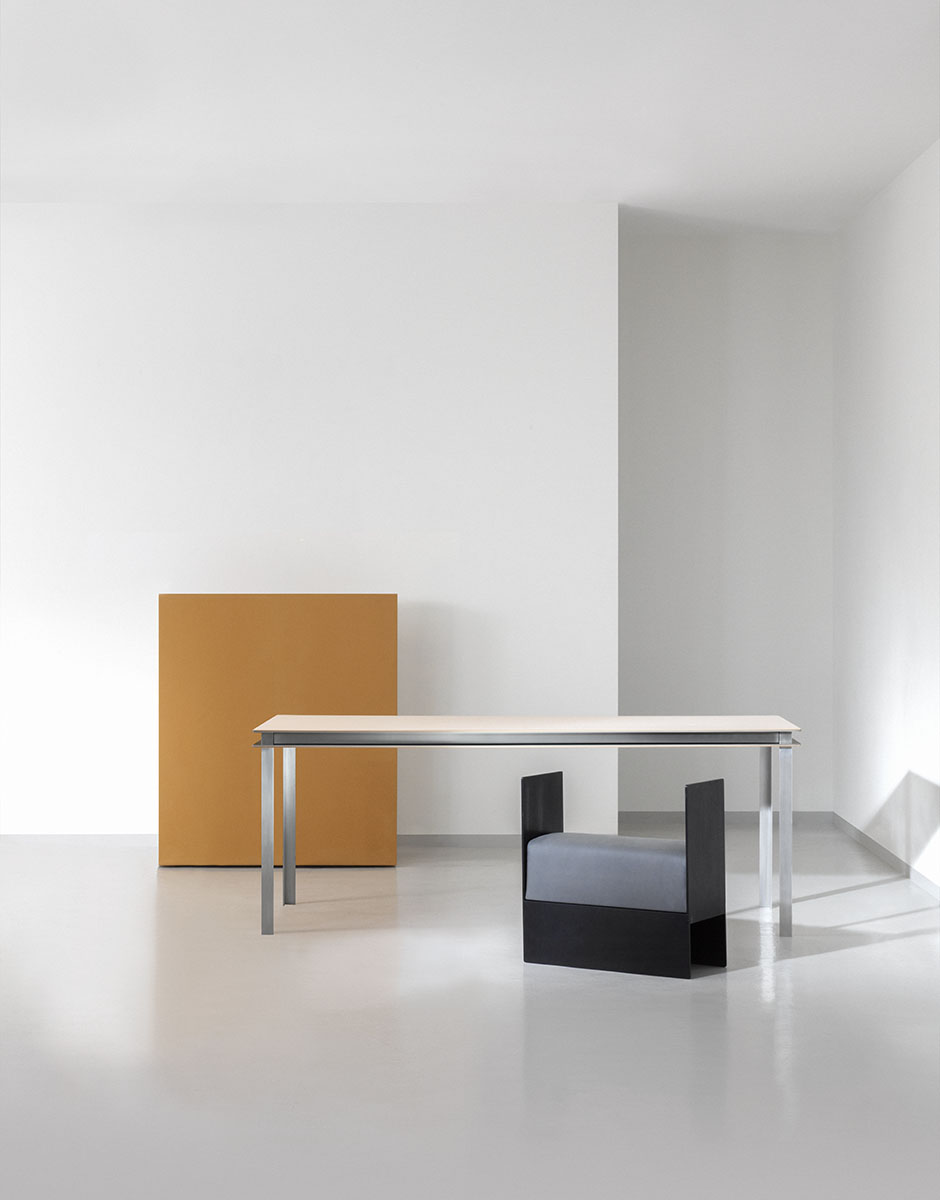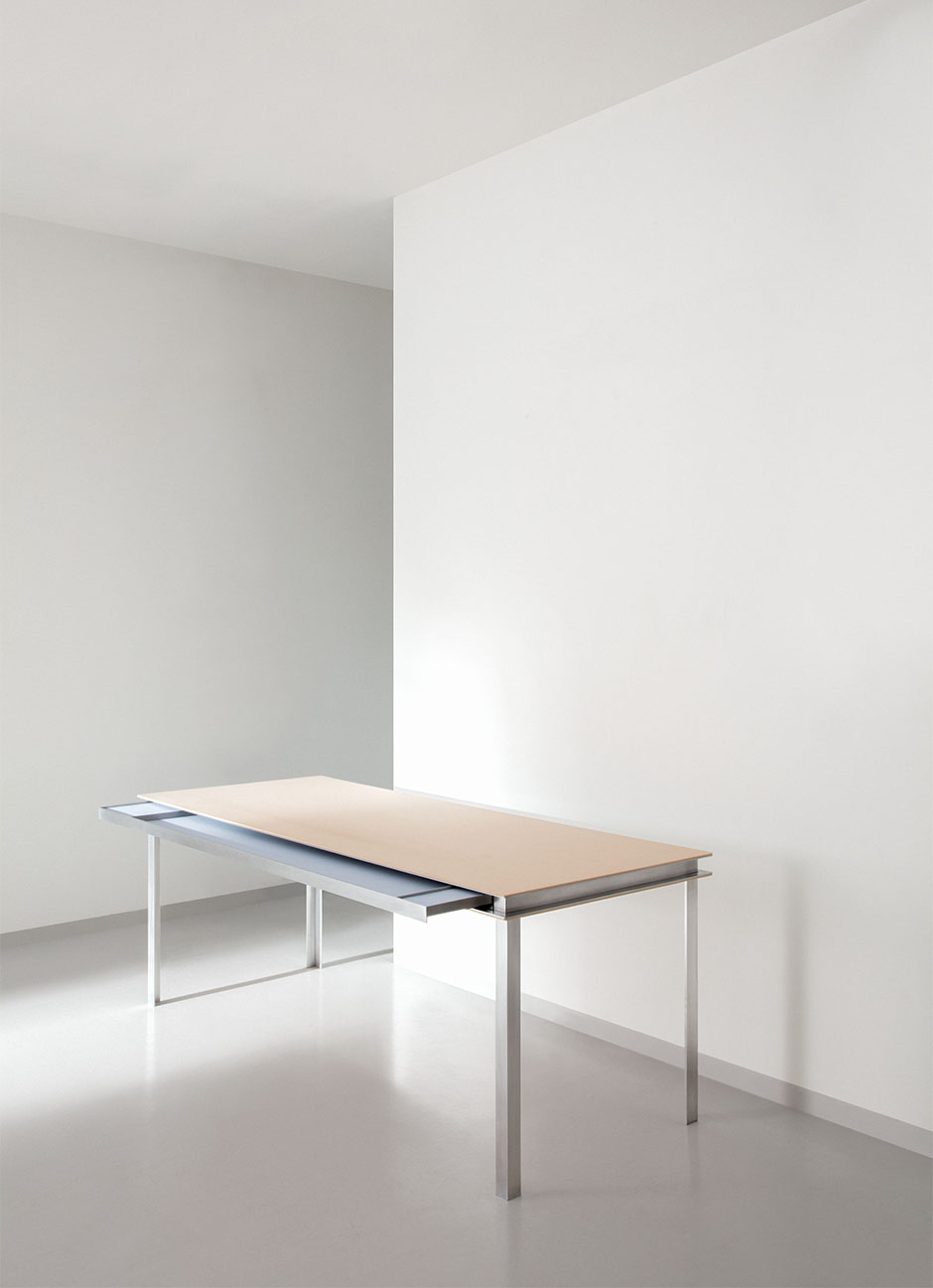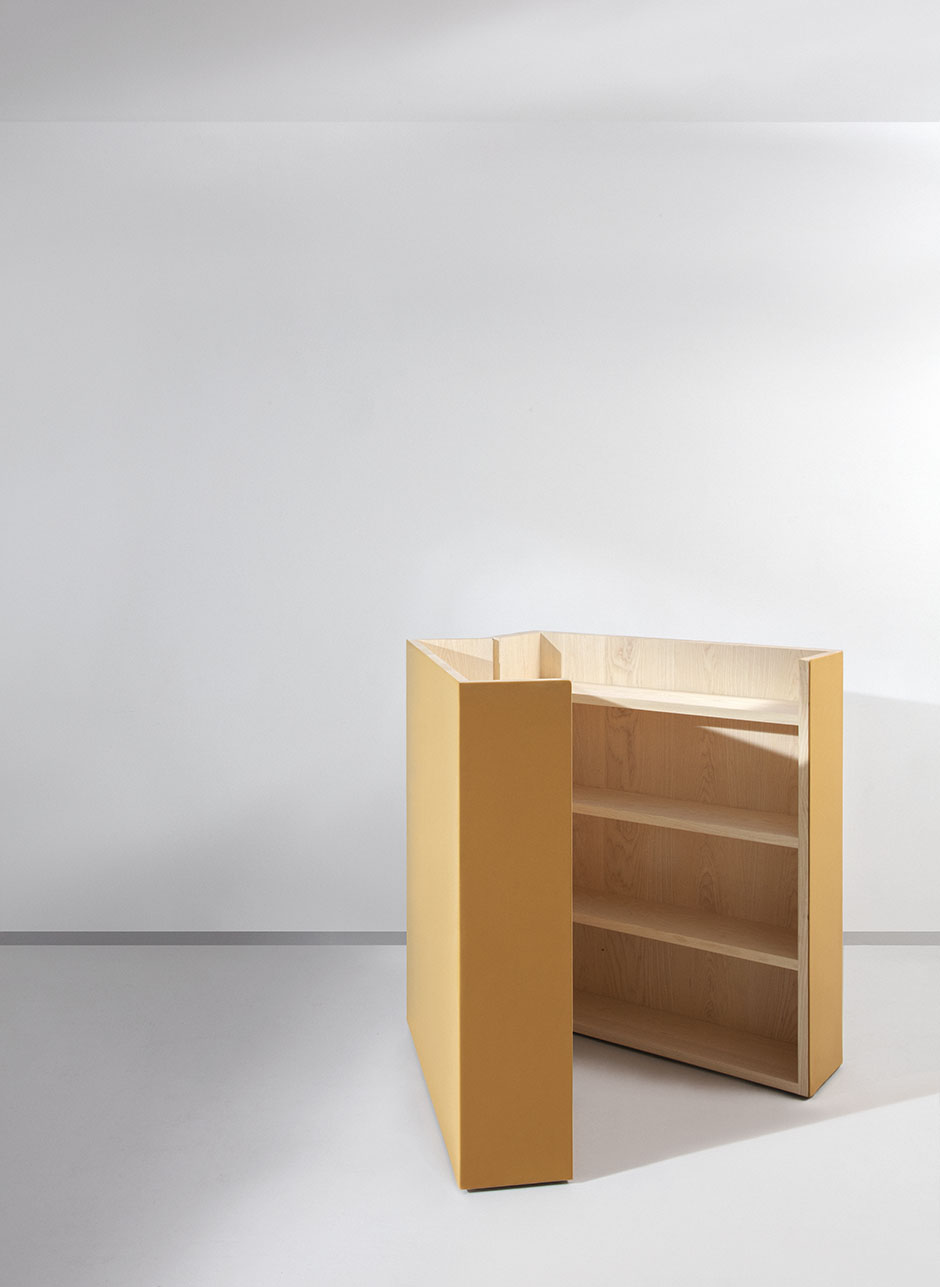 Right on the heels of Sabine Marcelis's amazing yellow, fold-out desk comes another yellow fold-out piece of office furniture — a leather-upholstered bookcase by Danish architect David Thulstrup, part of the Landscape collection he designed in collaboration with Sørensen Leather. (It also includes the desk and seat shown above.)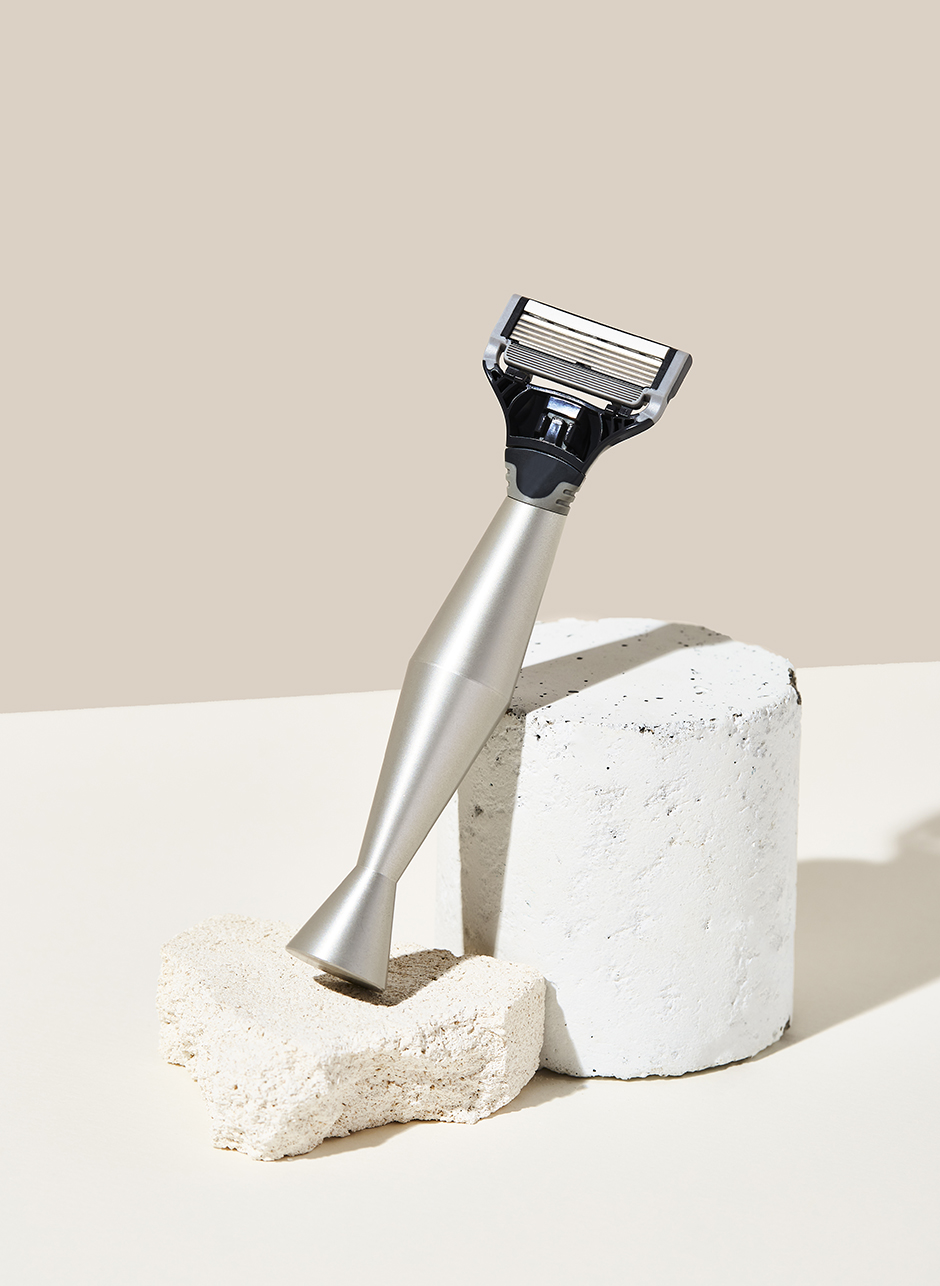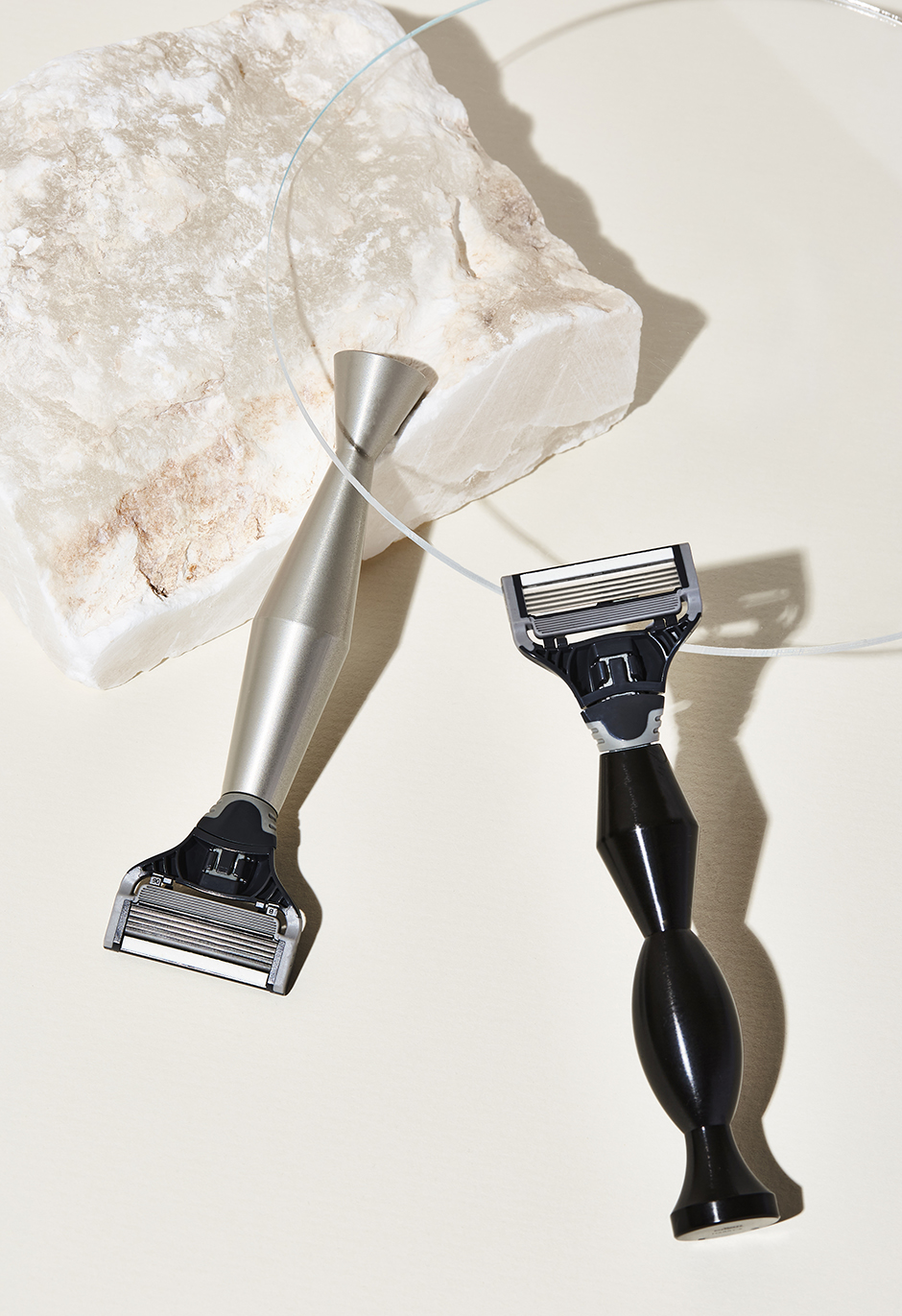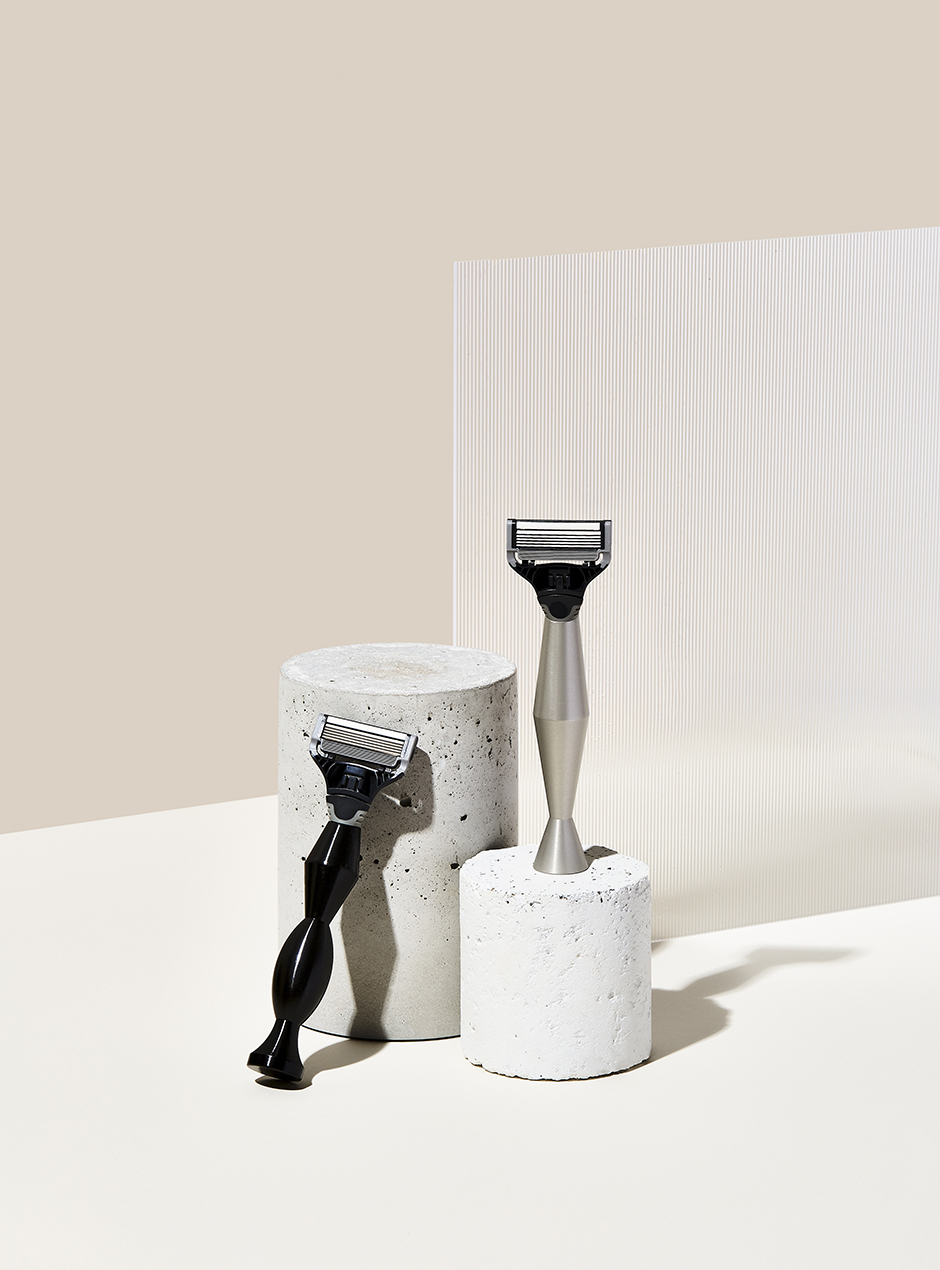 For anyone disciplined enough to be grooming themselves at this point in 2020, may we present to you the new razor collaboration between Tom Dixon and Harry's. Available in three different totemic shapes and two colors of aluminum – silver and black anodized, neither of which will corrode, making it ideal for the bathroom and shower — the limited edition razors dropped this week. "I was inspired by the vintage handles of old safety razors, which were often made from brass or stainless steel, where you would take apart the handle to change the blade," says Dixon. "I love their weight and texture. With this project, we wanted to do something that felt more permanent, and also that acts as a mini sculpture on your sink."