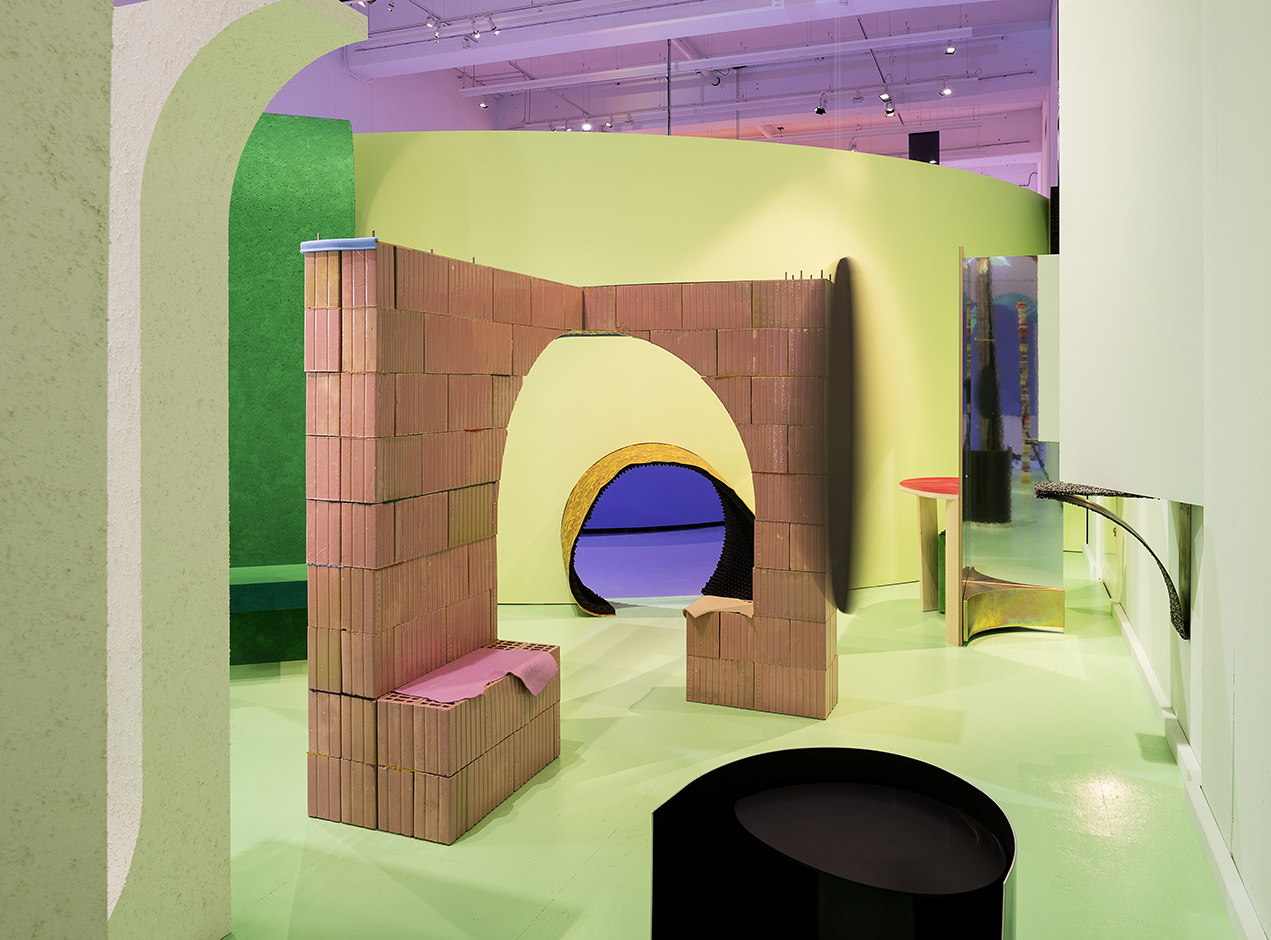 A weekly Saturday recap to share with you our favorite links, discoveries, exhibitions, and more from the past seven days. This week: new candleholders to light your *please god* tiny and intimate holiday dinners, extremely cool new knives, and a vintage accessories drop happening Monday that you won't want to miss.
Exhibitions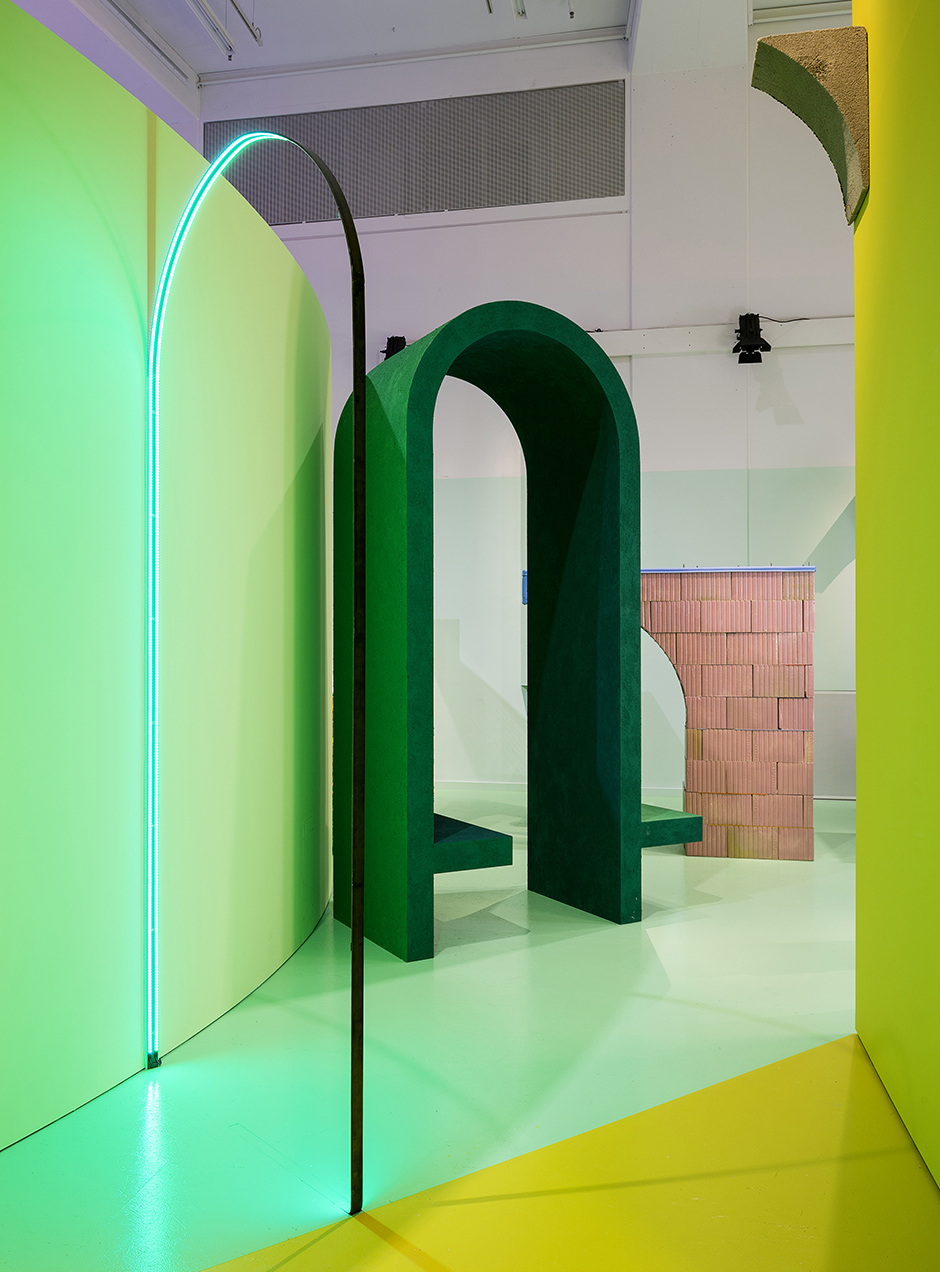 For Total Space, a new exhibition at the Museum für Gestaltung Zürich, curators Damian Fopp and Matylda Krzykowski brought together installations by five international design studios — Kueng Caputo, Luftwerk, Trix and Robert Haussmann, Soft Baroque, and Sucuk & Bratwurst — to create an immersive experience. "Total Space views design as a holistic and transdisciplinary spatial practice somewhere between analog and digital realities," say the curators. "The classic distinction between subject and object, inside and outside, is dissolved here to create an immersive experience of space."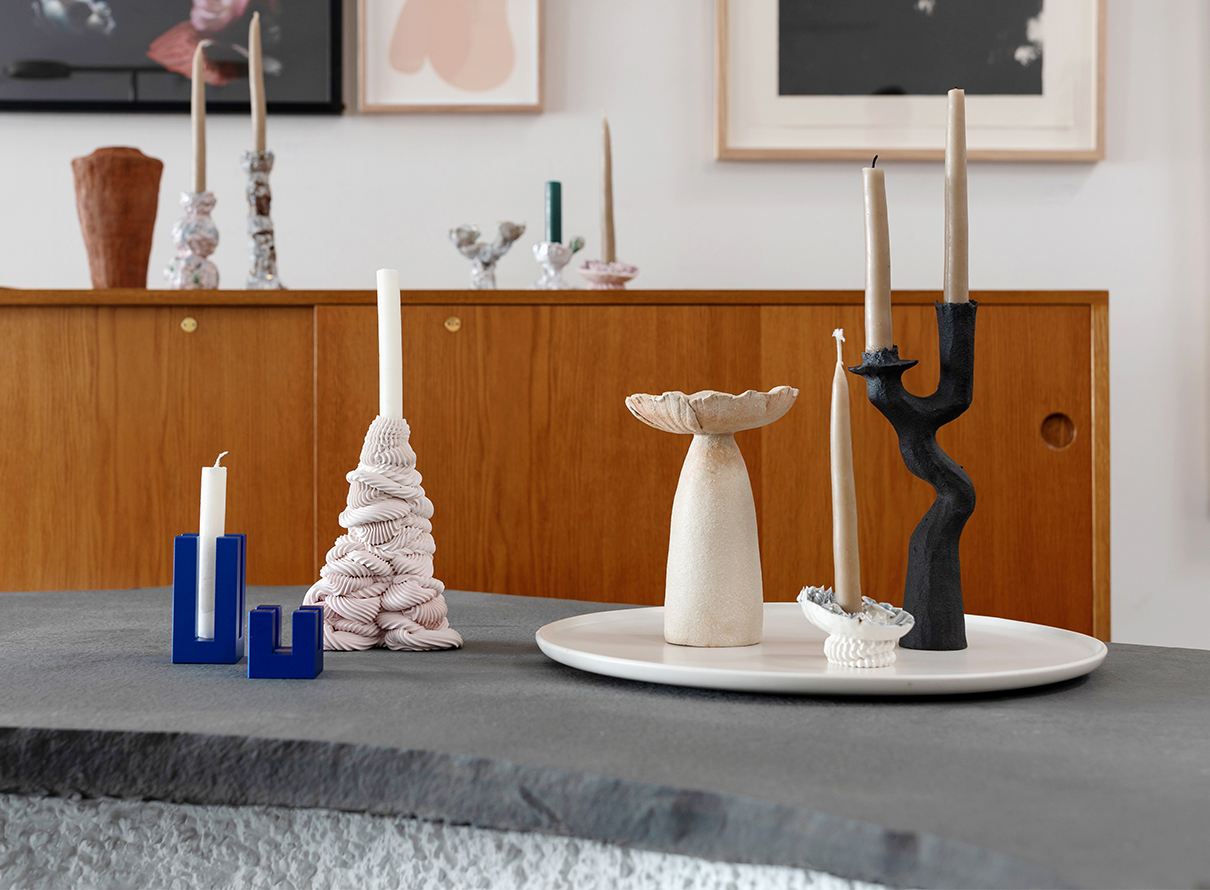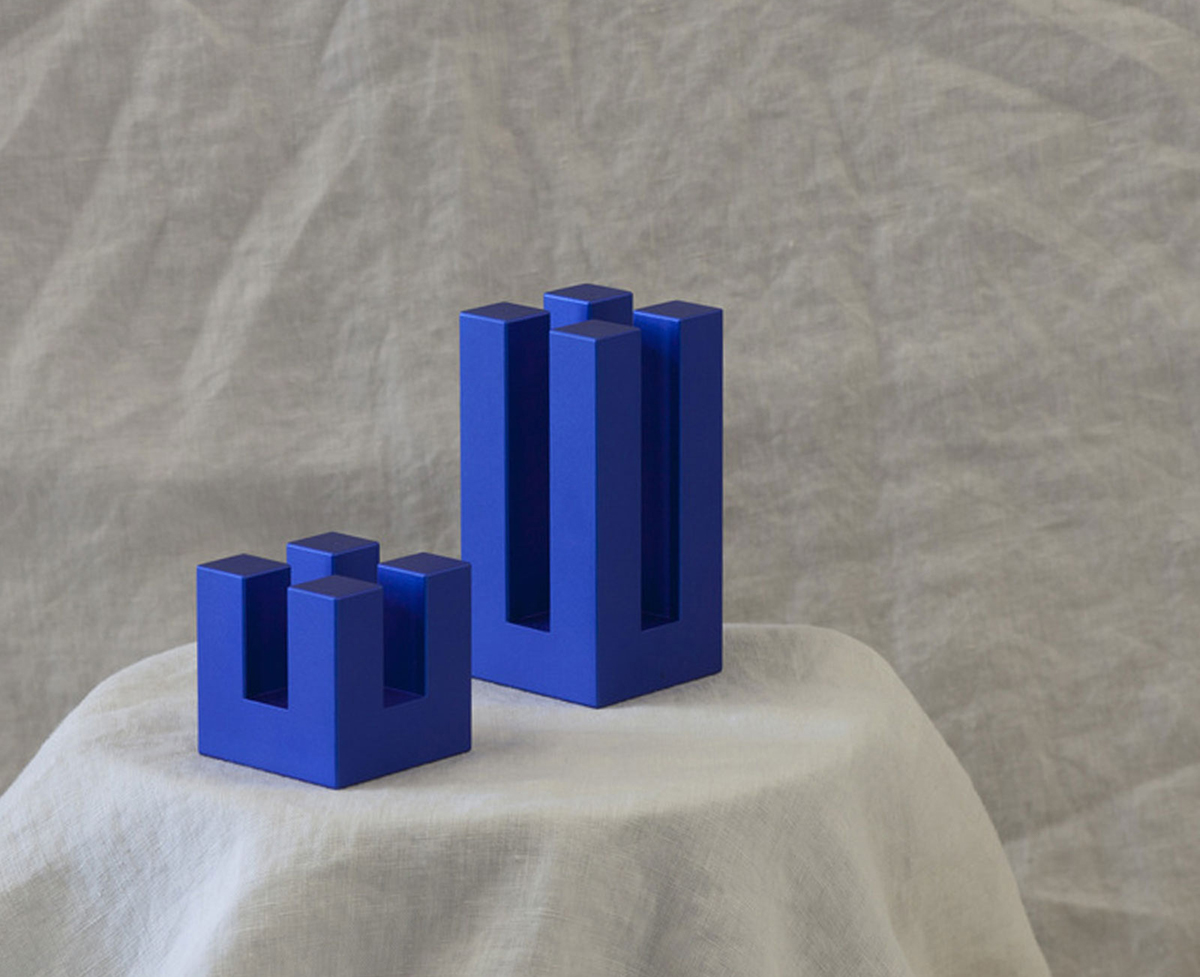 As we approach the holidays — which, for the love of God, you should please be spending only with people you live or pod with — the Australian shop Modern Times is curating a collection of artist-made candleholders in hopes of making things feel a bit more special and intimate. The artists include Oh Hey Grace, Ella Bendrups, Hana Vasak of Dáša, Kerryn Levy, Studio ac-s (whose electric blue holder is seen above), Tessy King, and Ebony Russell.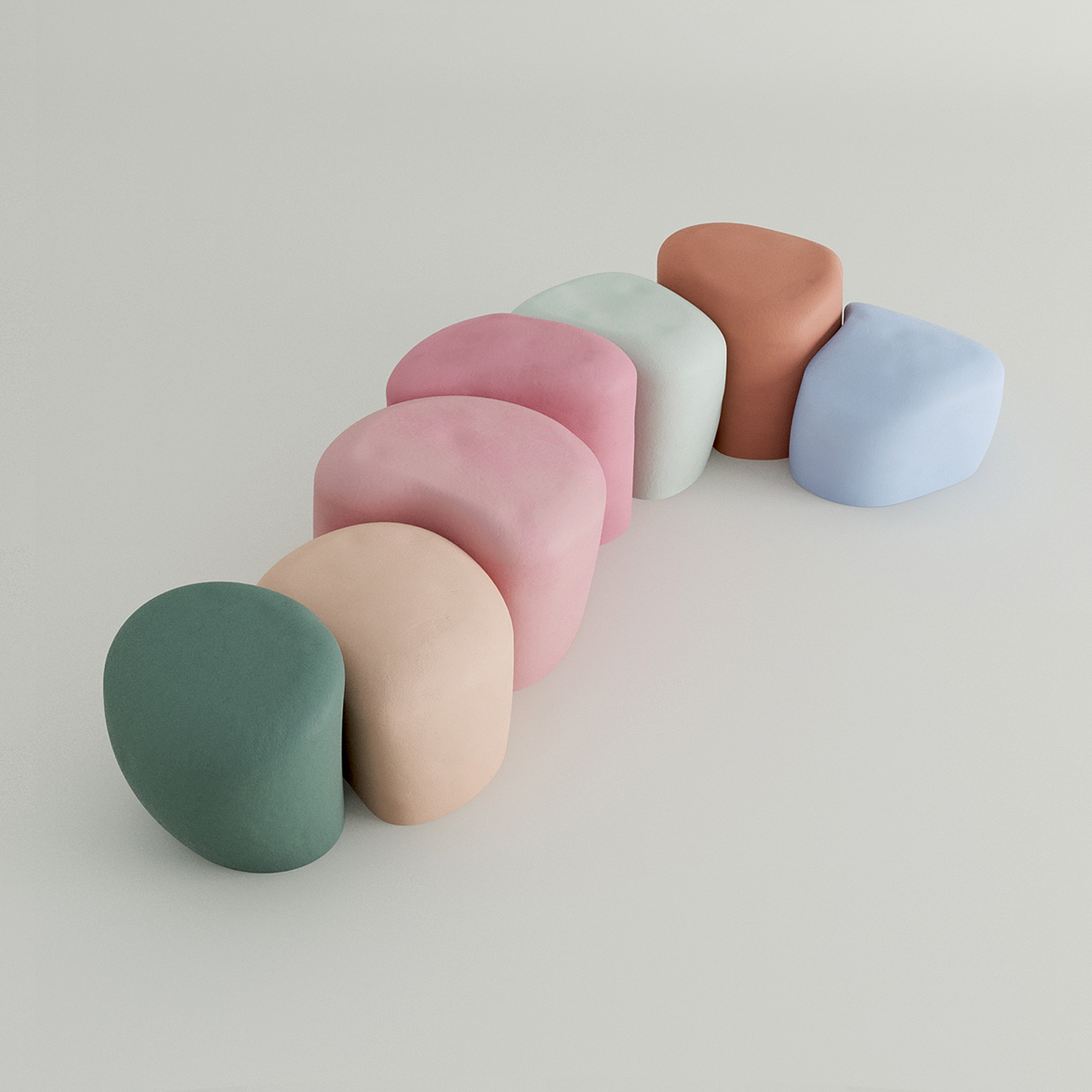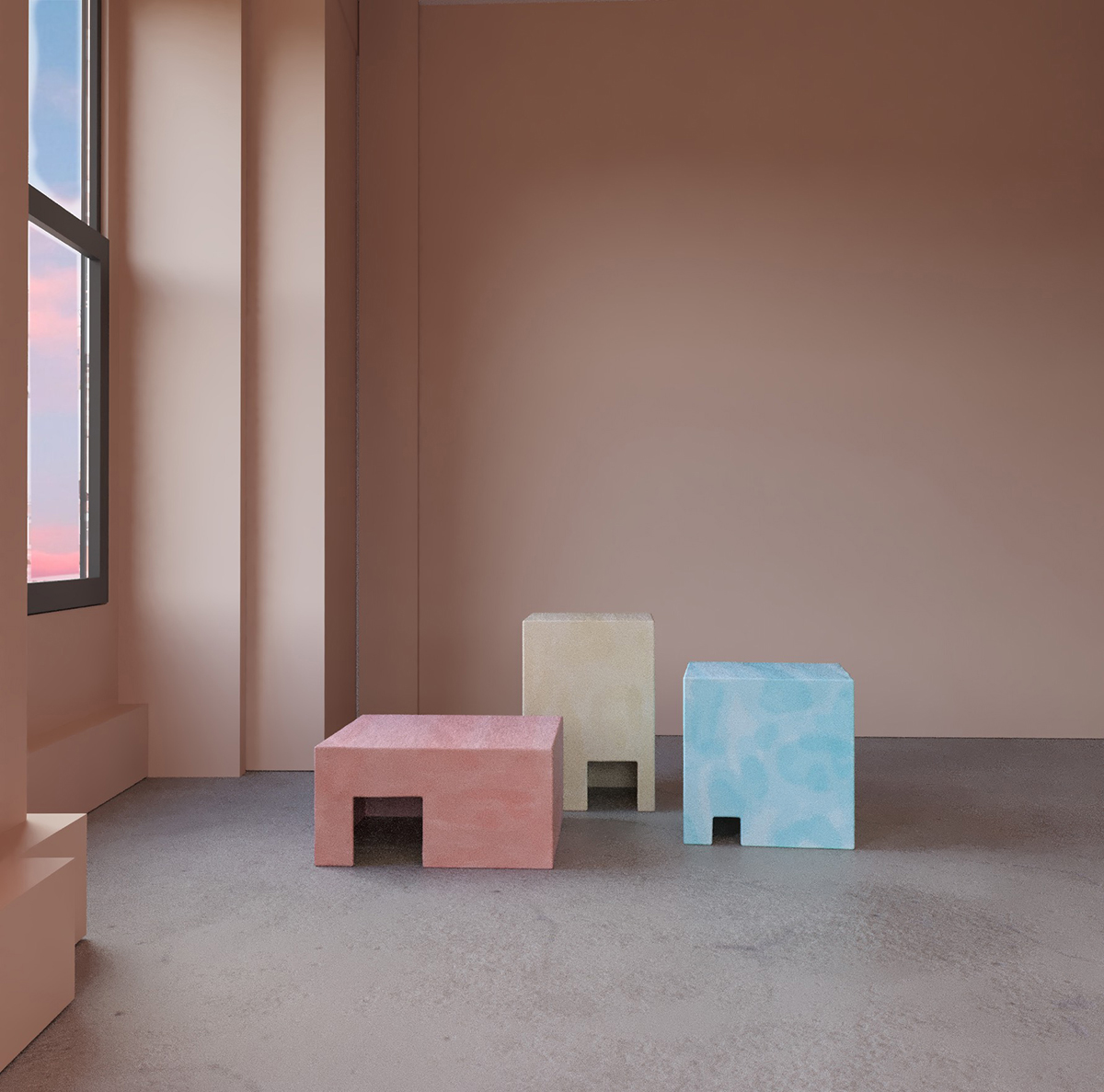 Inside Out, the second annual exhibition of outdoor design curated by Kin & Company, launched virtually last week, rendered into otherworldly landscapes by Duyi Han. Some of our favorite pieces in the show include, from top, ceramic stools by Yuko Nishikawa; paper, plastic and resin pieces by Maryam Turkey; and a brushed bronze and aluminum table by Evan Z. Crane.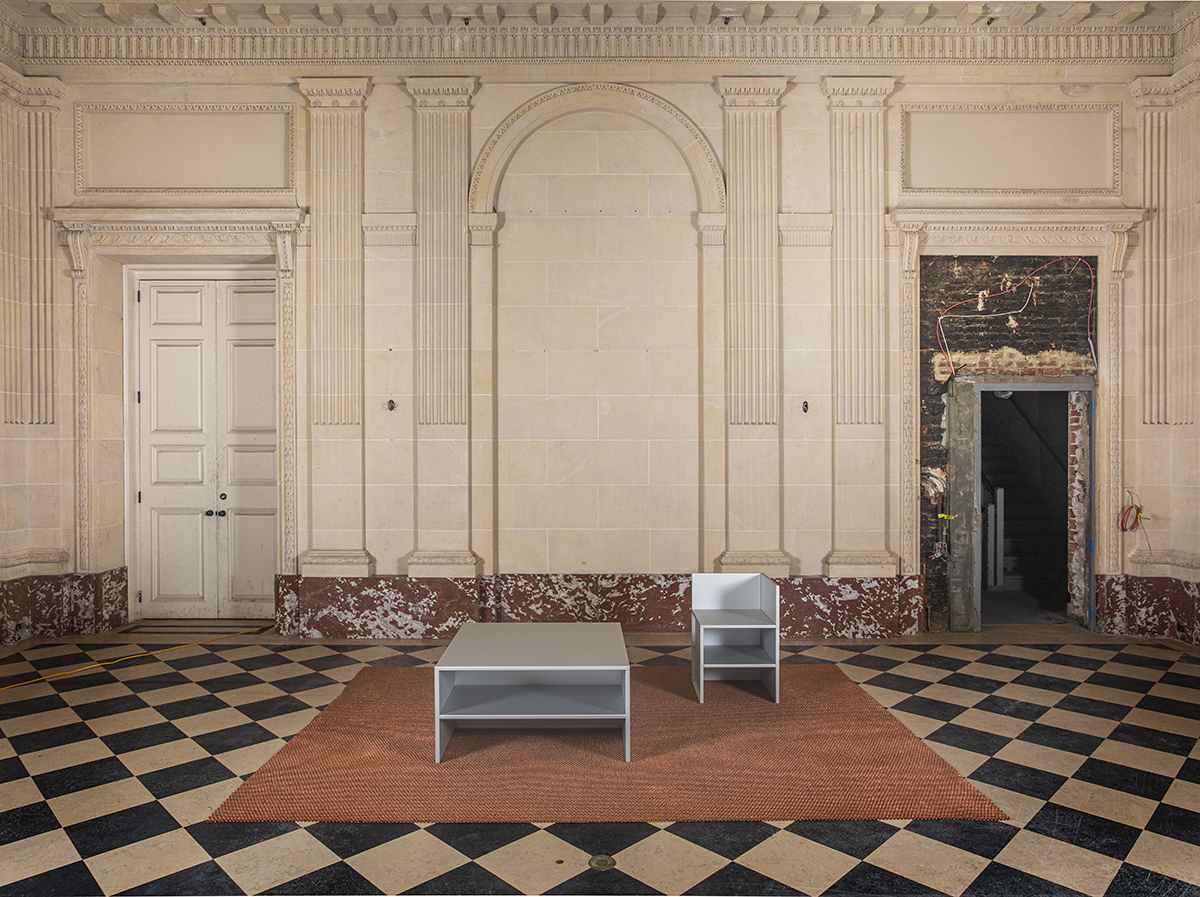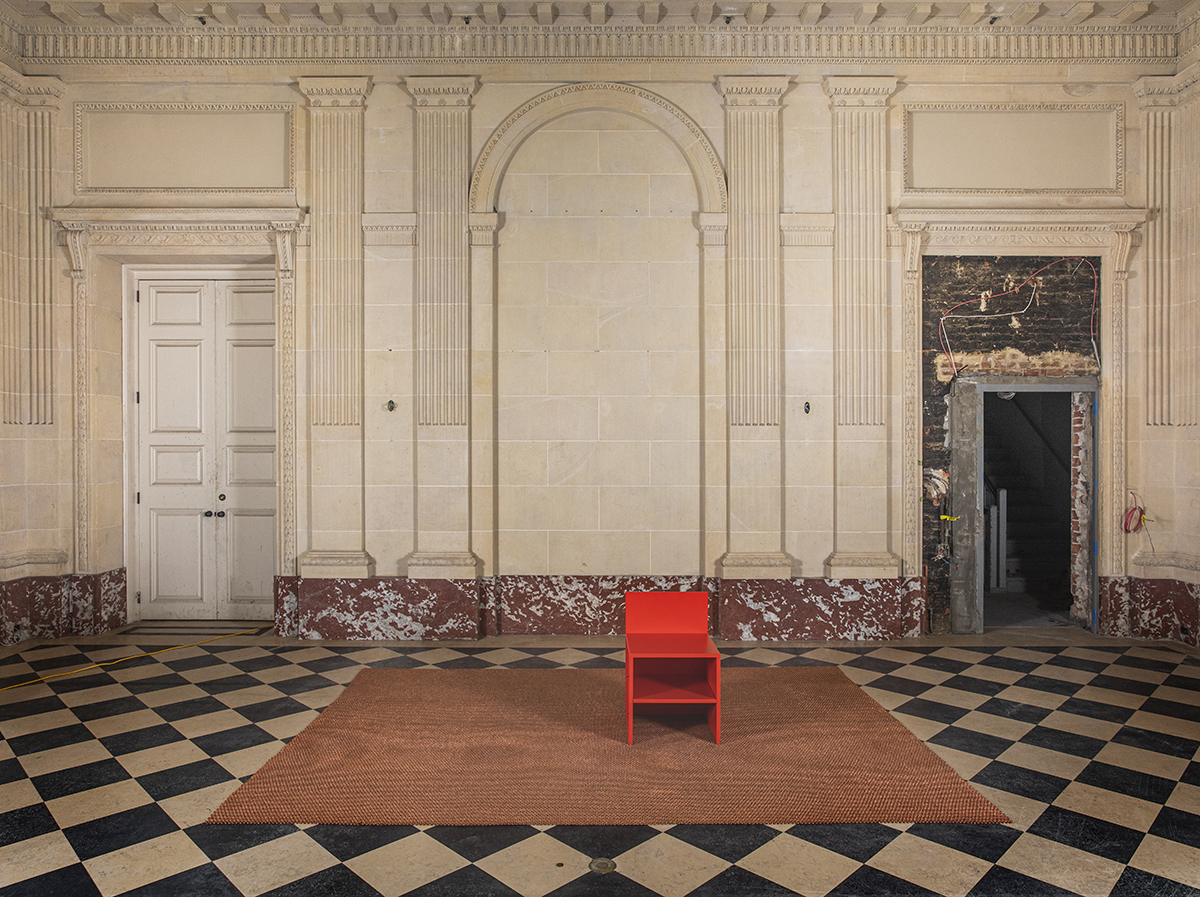 This exhibition is now closed, but it served doubly as a way to announce Salon 94 Design's North American representation of Judd Furniture and a sneak preview of the gallery's upcoming home in a 1914 townhouse on East 89th Street, set to open in 2021. The 14,000-sq.ft. space is currently under renovation by Rafael Viñoly, but we're kind of hoping they keep the exposed wiring that's happening in these photos.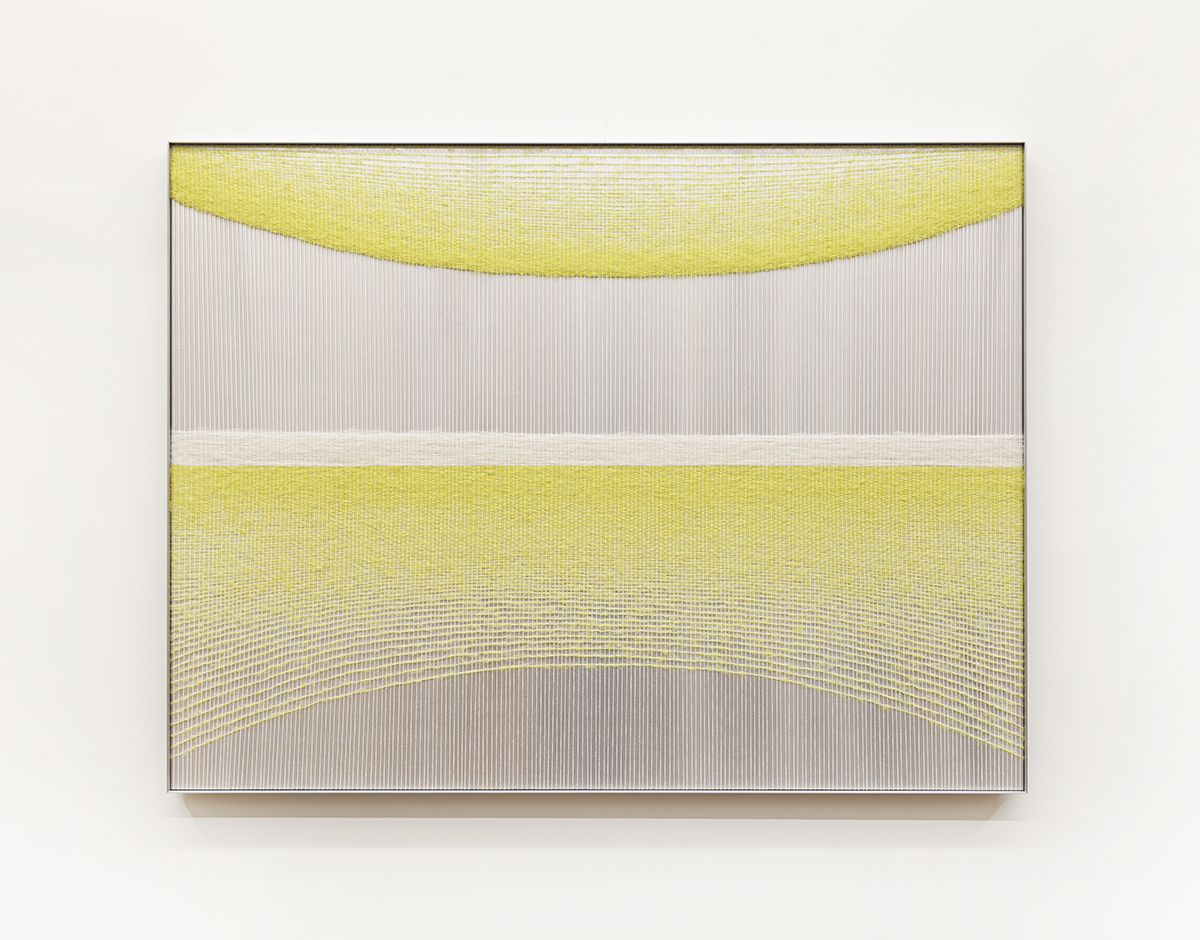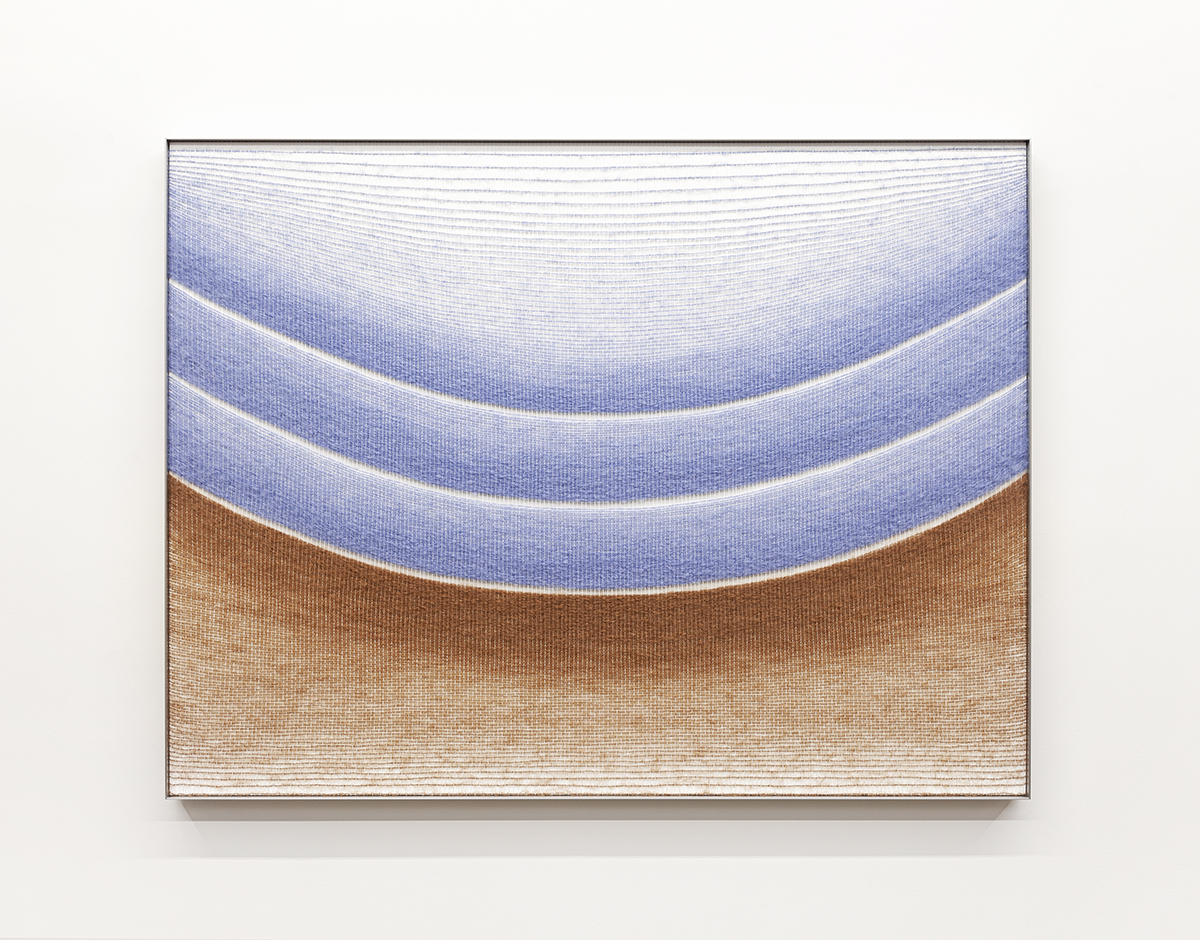 Mimi Jung's delicate mohair fiber works get a splashy new palette in her first solo New York exhibition, called The Subsuming Ellipse, at Carvalho Park gallery in Bushwick; we particularly love the yellow, its paleness calling to mind the works of Agnes Martin.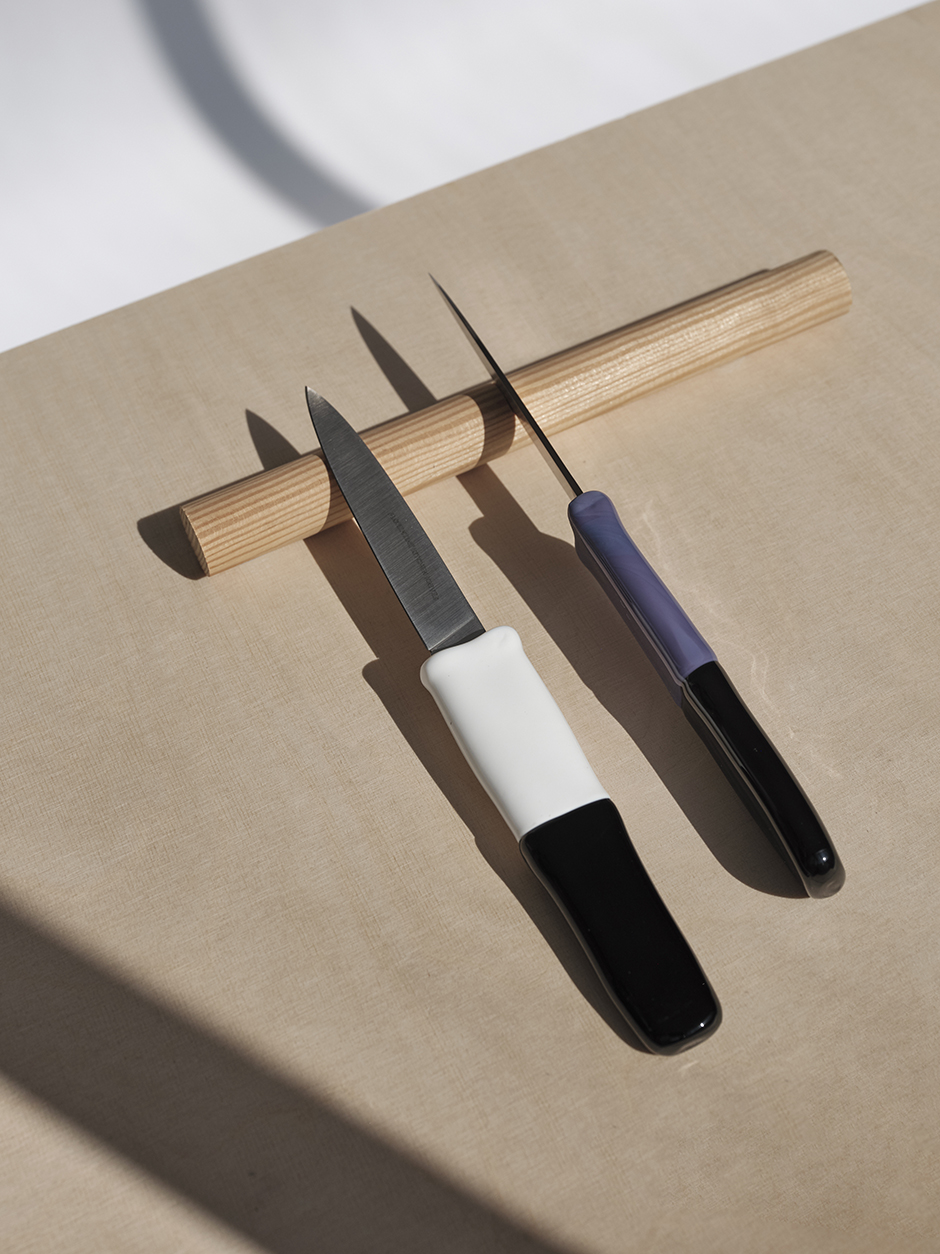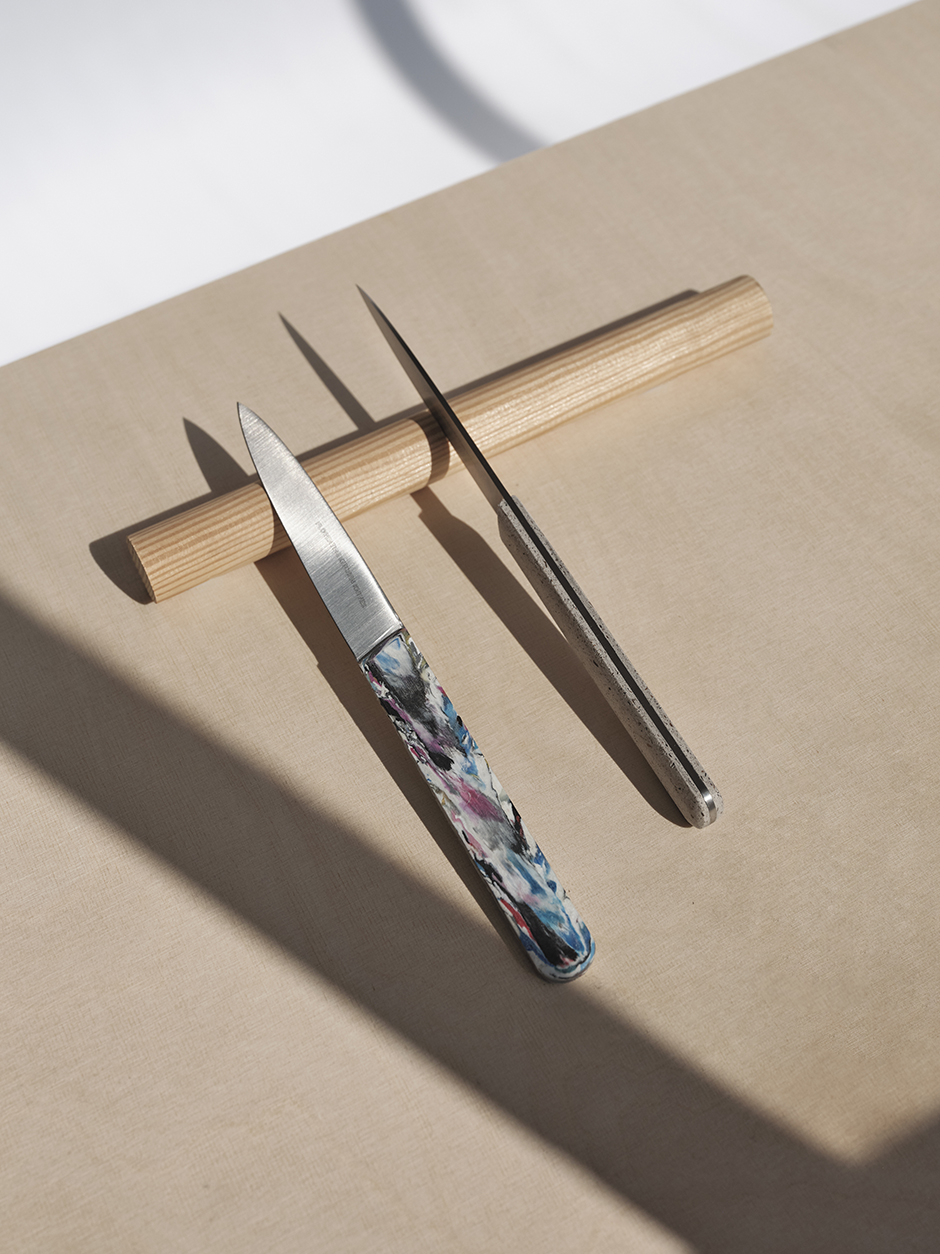 The Table Knife Project, launching next week as part of Barcelona design week, brings together the Barcelona-based cutlery company Florentine Kitchen Knives (FKK) with 28 local design studios. Curated by Barcelona based designer Berta Julià Sala and The FKK team, FKK handed each of the designers the same blade and asked them to make a set of knives that reflected their personal views and their practice. Two of our favorites include the black-and-white glass-handled set by Alejandra Perini and Prosper-Riba and the recycled plastic set (bottom) by Oiko Design Office. Photos by Coke Bartrina
Links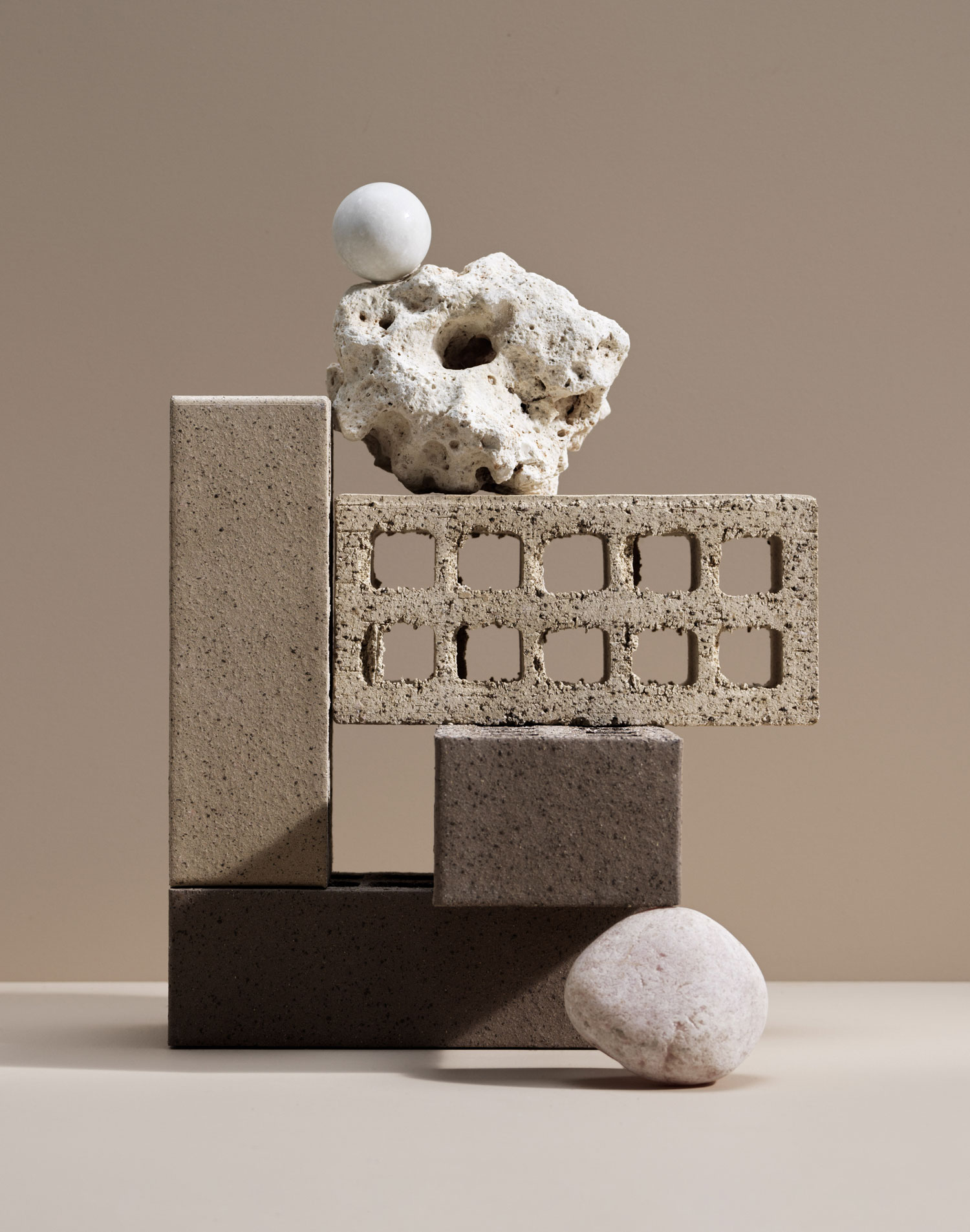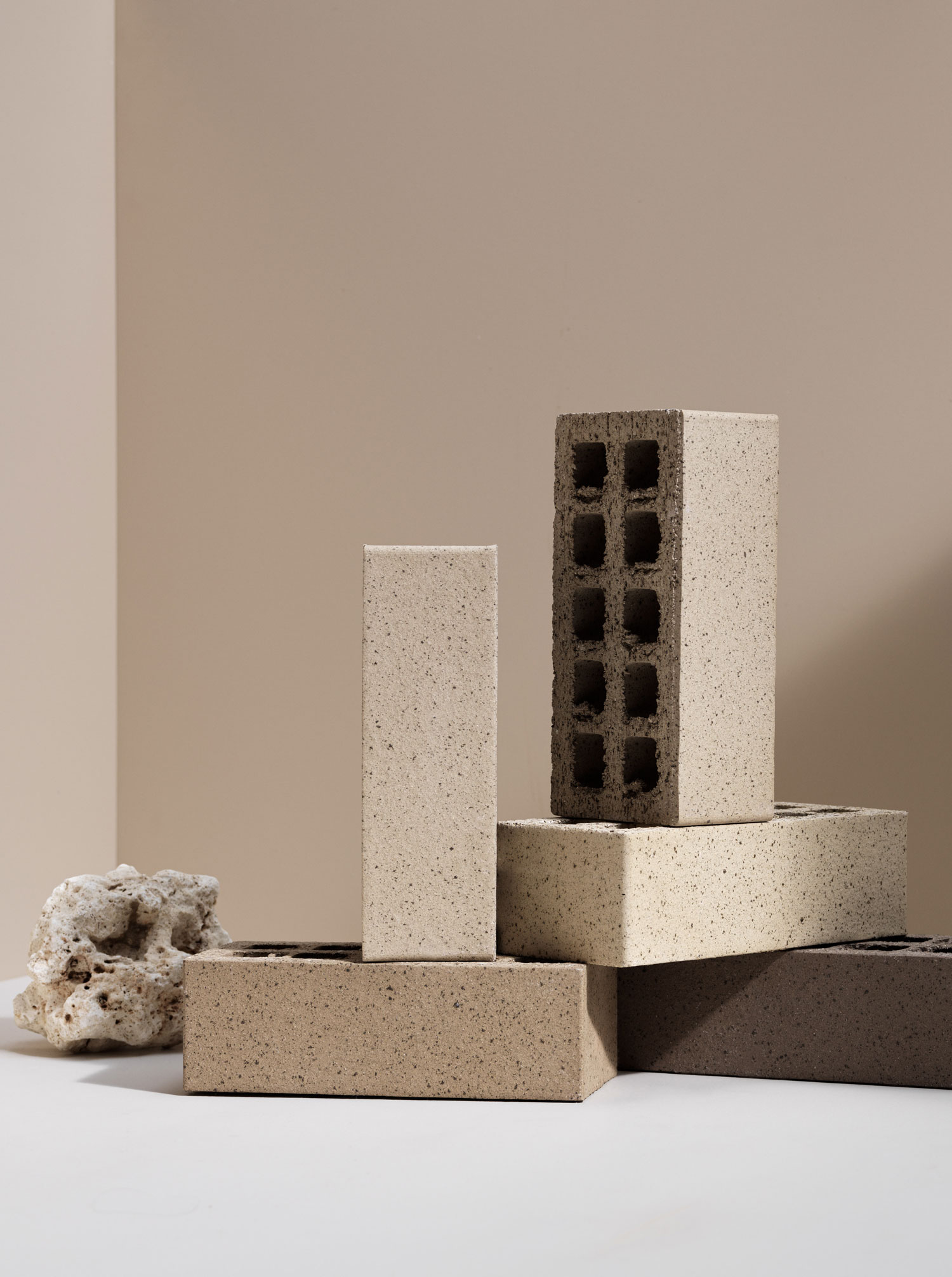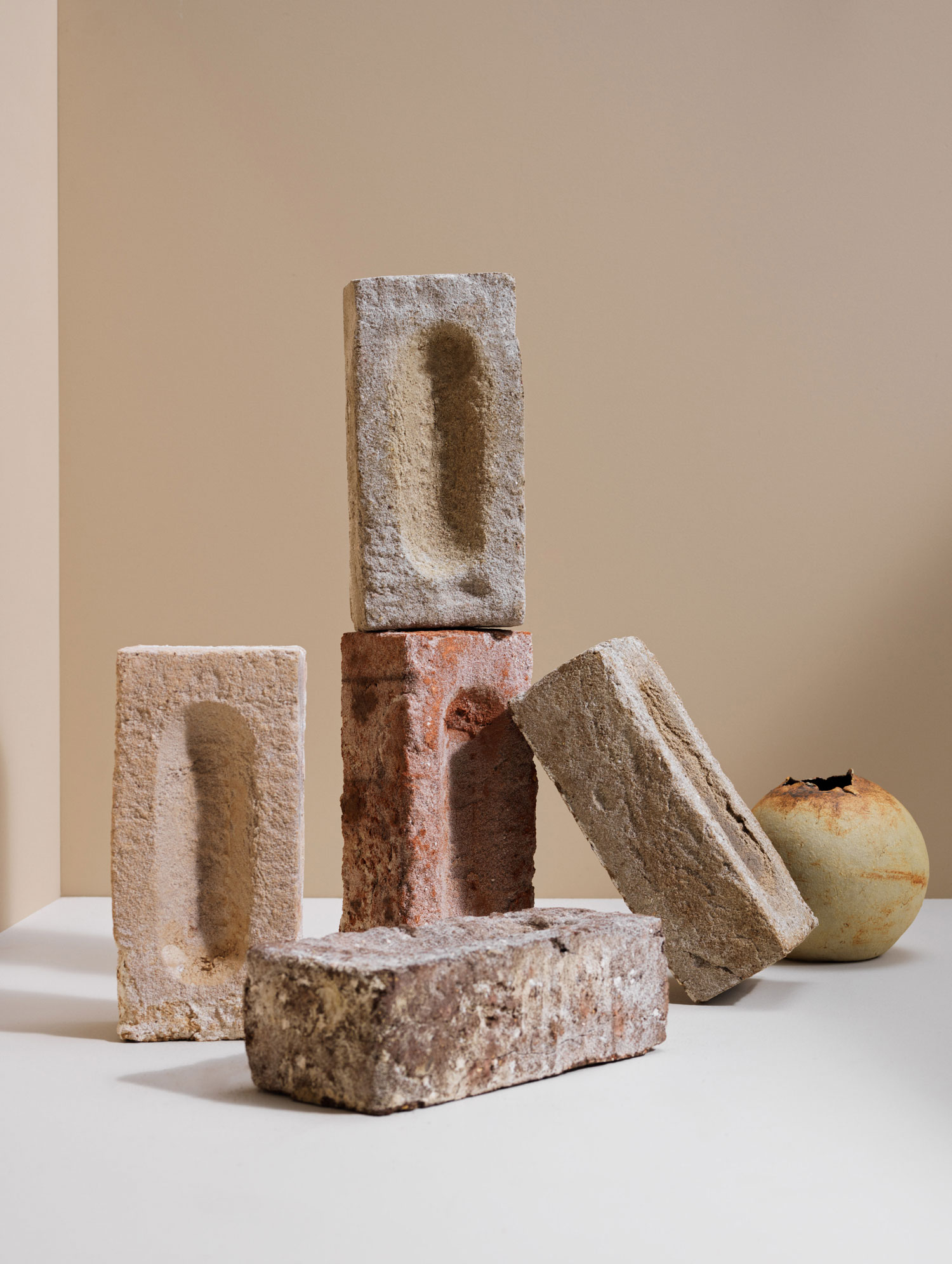 Whenever we talk to students or up-and-coming designers about the best PR practices for their studio, we honestly cannot talk enough about the power of great photography, and here is a perfect example. Never really thought we'd be touting the virtues of a new collection of bricks, but here we are. Click through to Yellowtrace for more info about Brickworks B20 and more (great) photos by Nick Bowers.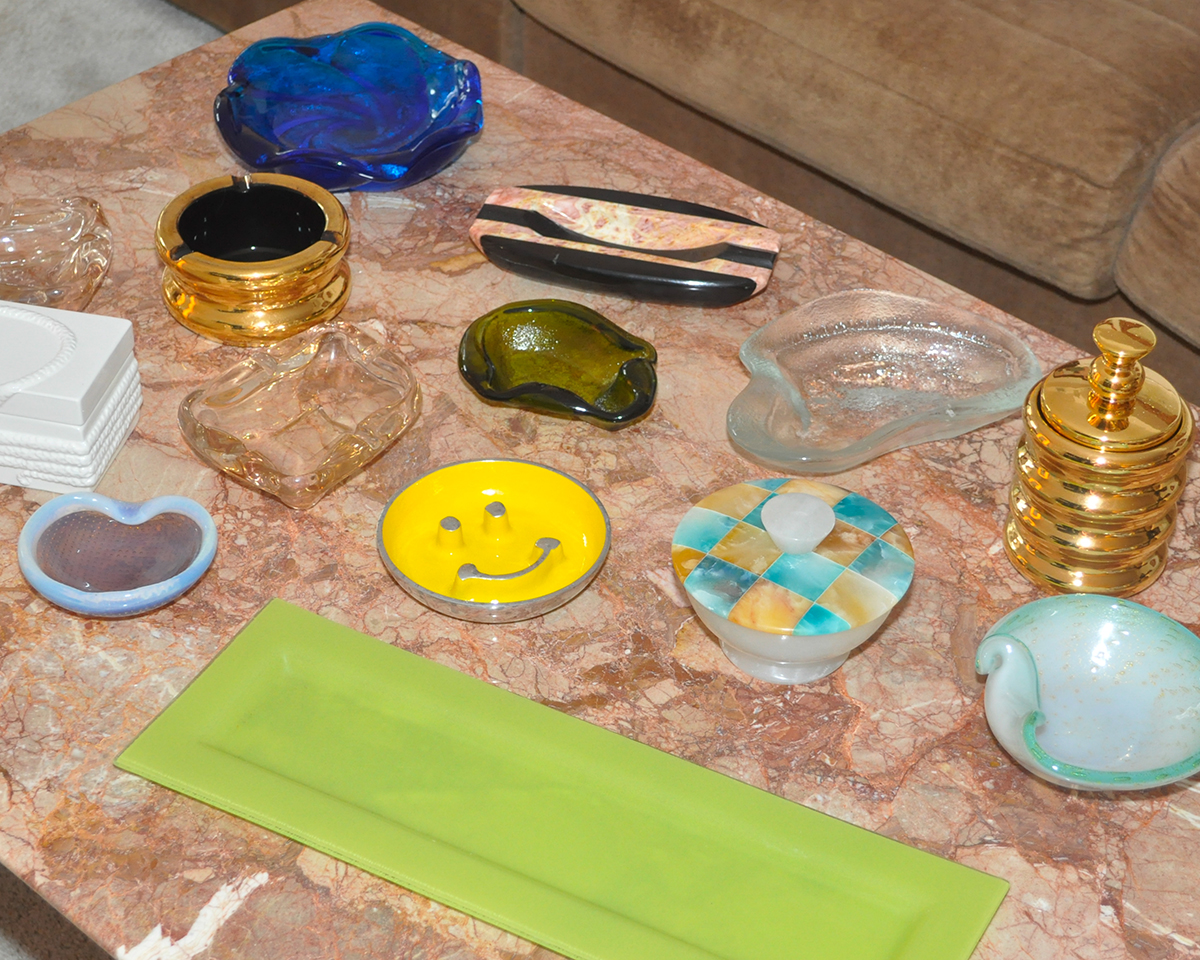 Monica's company Tetra is teaming up with Abigail Bell Vintage on a collection of vintage smoking accessories: ashtrays, rolling trays, stash boxes, and more, all sourced by Abby and launching this Monday at 10AM ET. I've got my eye on this checkered alabaster box… holy smokes (no pun intended), it's sooo good.
Discoveries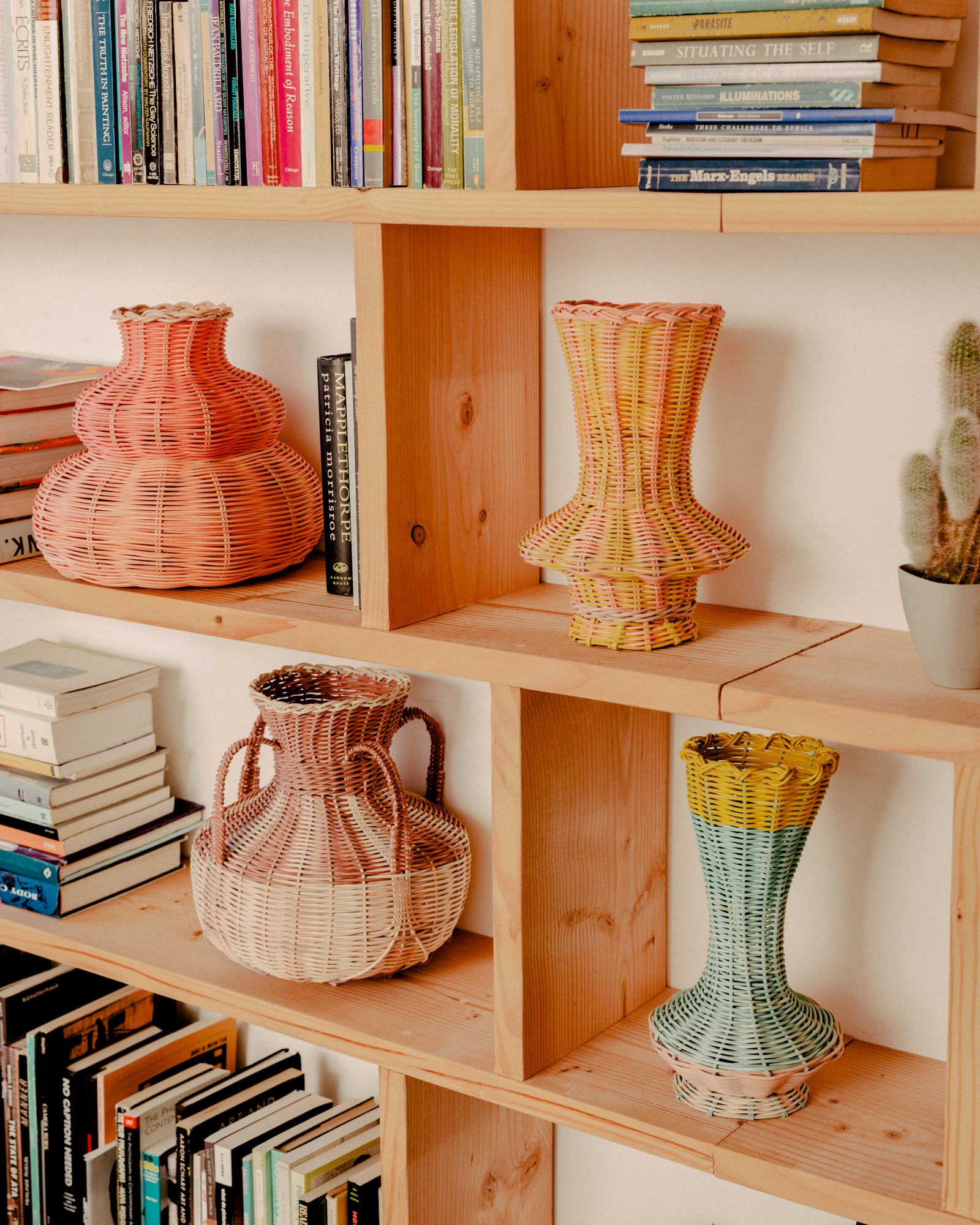 Dee Clements of the Chicago-based Studio Herron just release a new collection of hand woven sculptural vases and textiles, which pays homage to the role of the female in craft history. They're available to shop on her website, but Clements is also opening a mini, by-appointment showroom for the holidays, starting Friday, November 27. Visit this link to book your appointment to shop!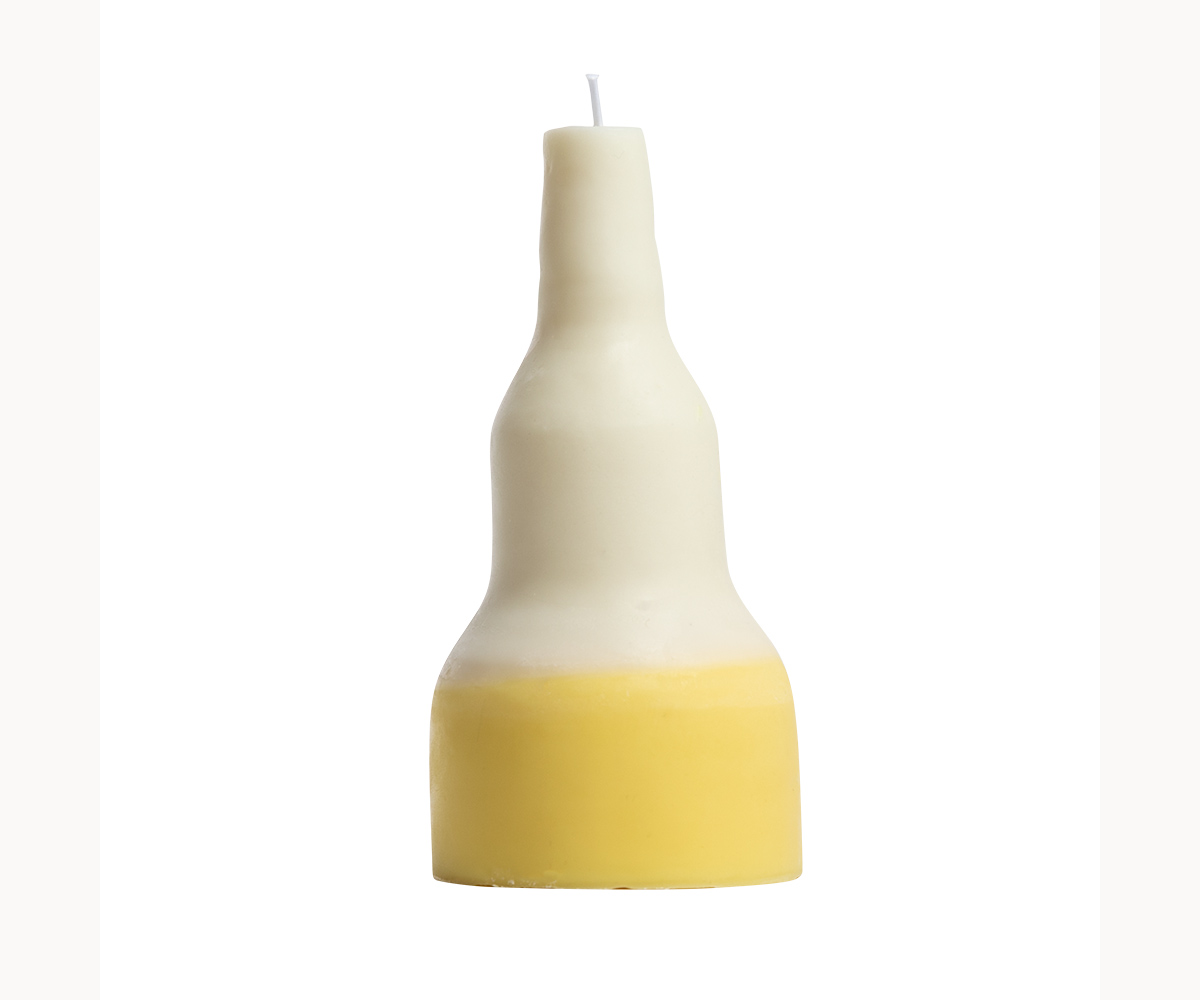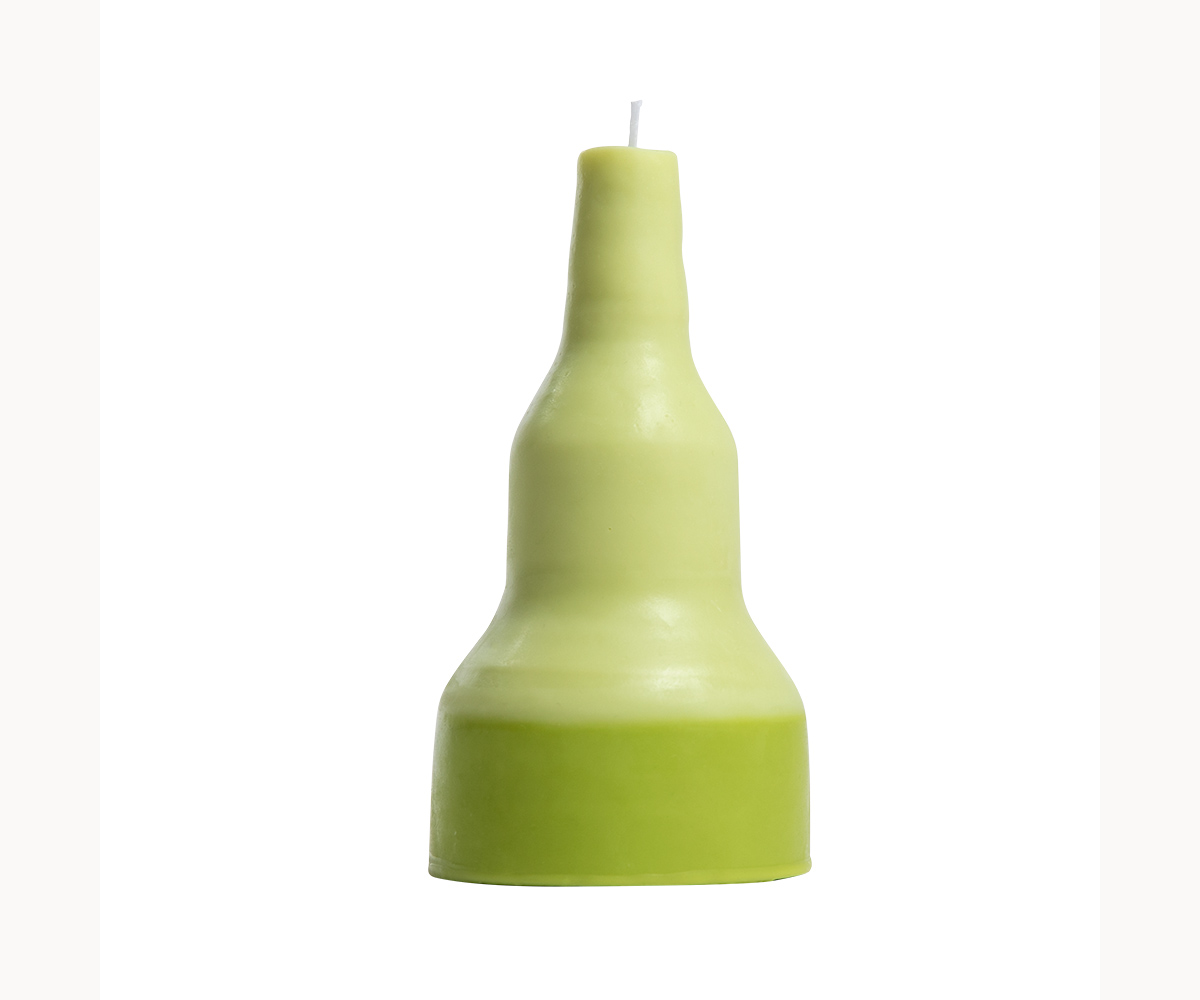 We first fell for Blazed Wax candles with our epic candle round-up earlier this year, and these new colorways of the brand's Dante candle are making us seriously consider shipping from Australia. The second one is called Midori, which yes is a Japanese word for green, but we're hoping it's actually a reference to every college student's favorite melon liqueur. (Is that still a thing? It was in the late '90s, so take what we're saying here with a grain of salt.)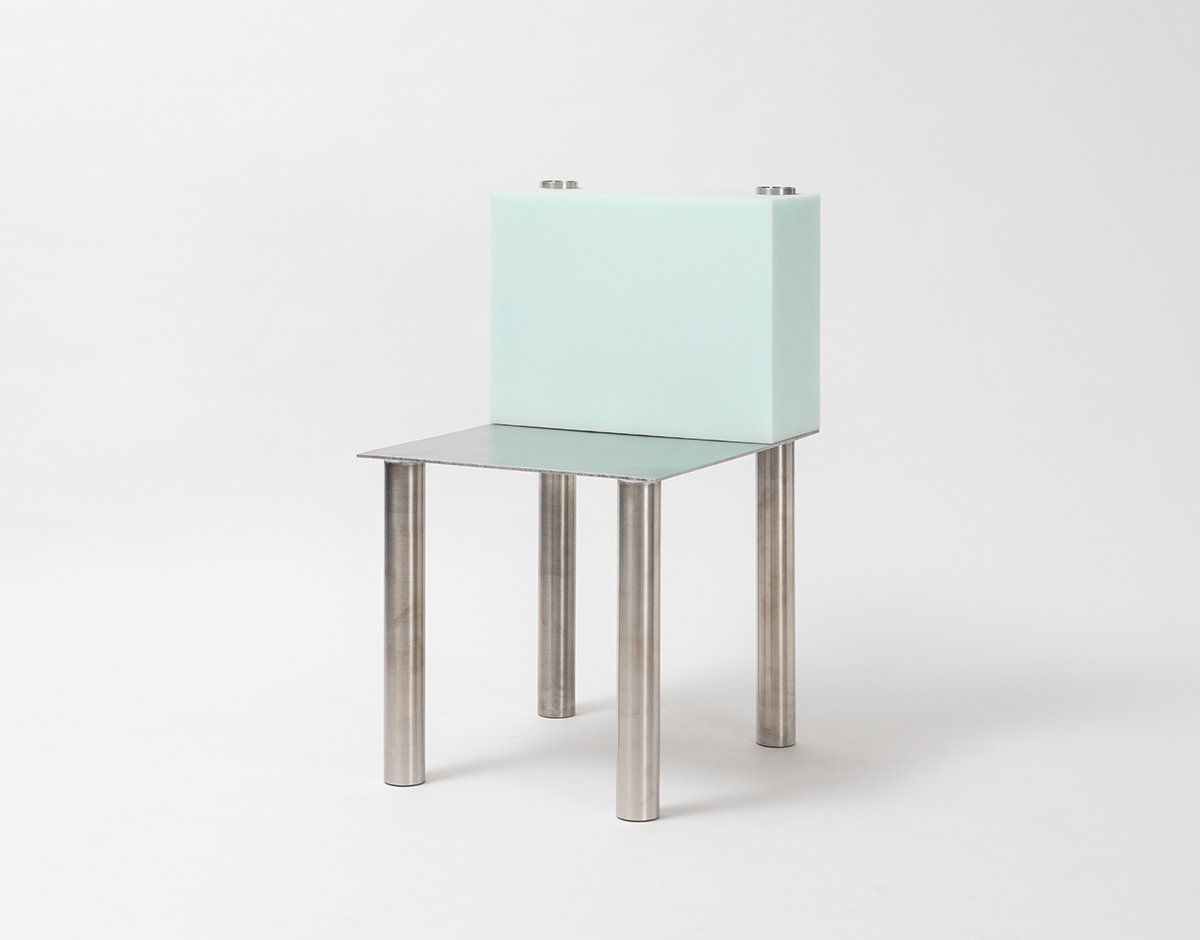 As projects by 2019 grads go, this foam chair is a nice one by Stefano Bassan and Gianluca Sigismondi, who graduated in product design from IED in Milan. The two interned with Cara\Davide, where they formed Finemateria, a studio driven by material experiments.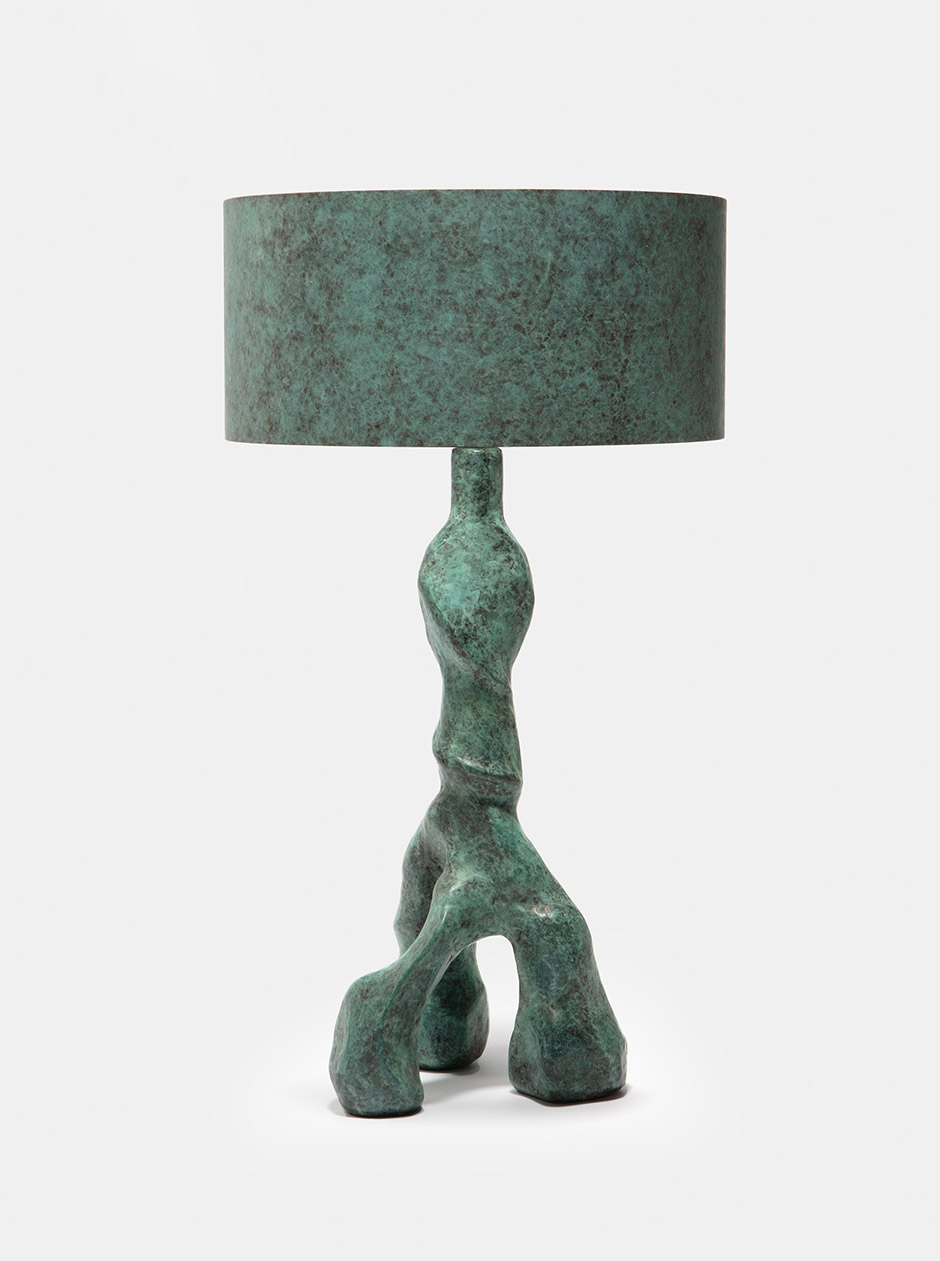 We will lead by saying that this incredible cast bronze and brass lamp by Pierre-Axel Coulibeuf for Studiotwentyseven costs $22,000. But, only 24 are available in the world, so if you're the kind of person who buys five-figure lamps, this is a pretty great investment.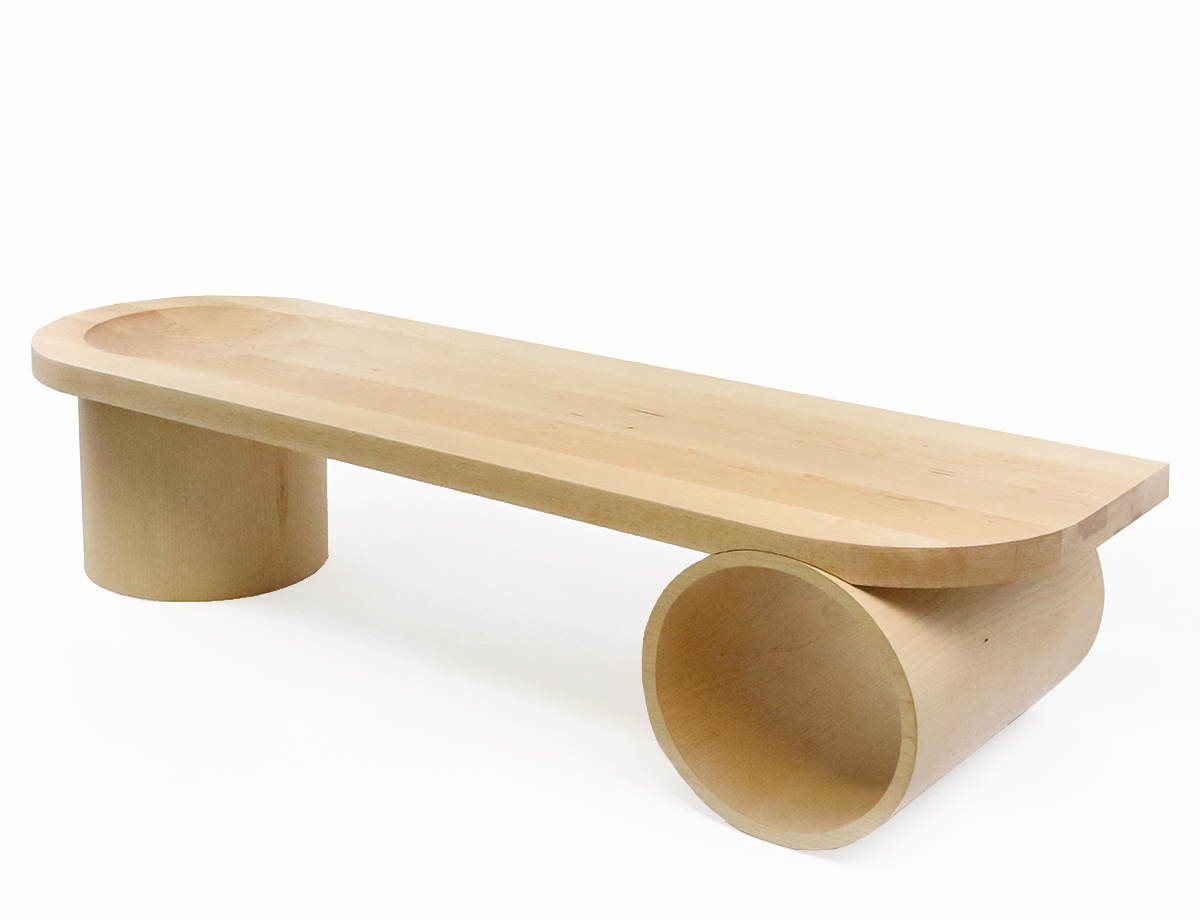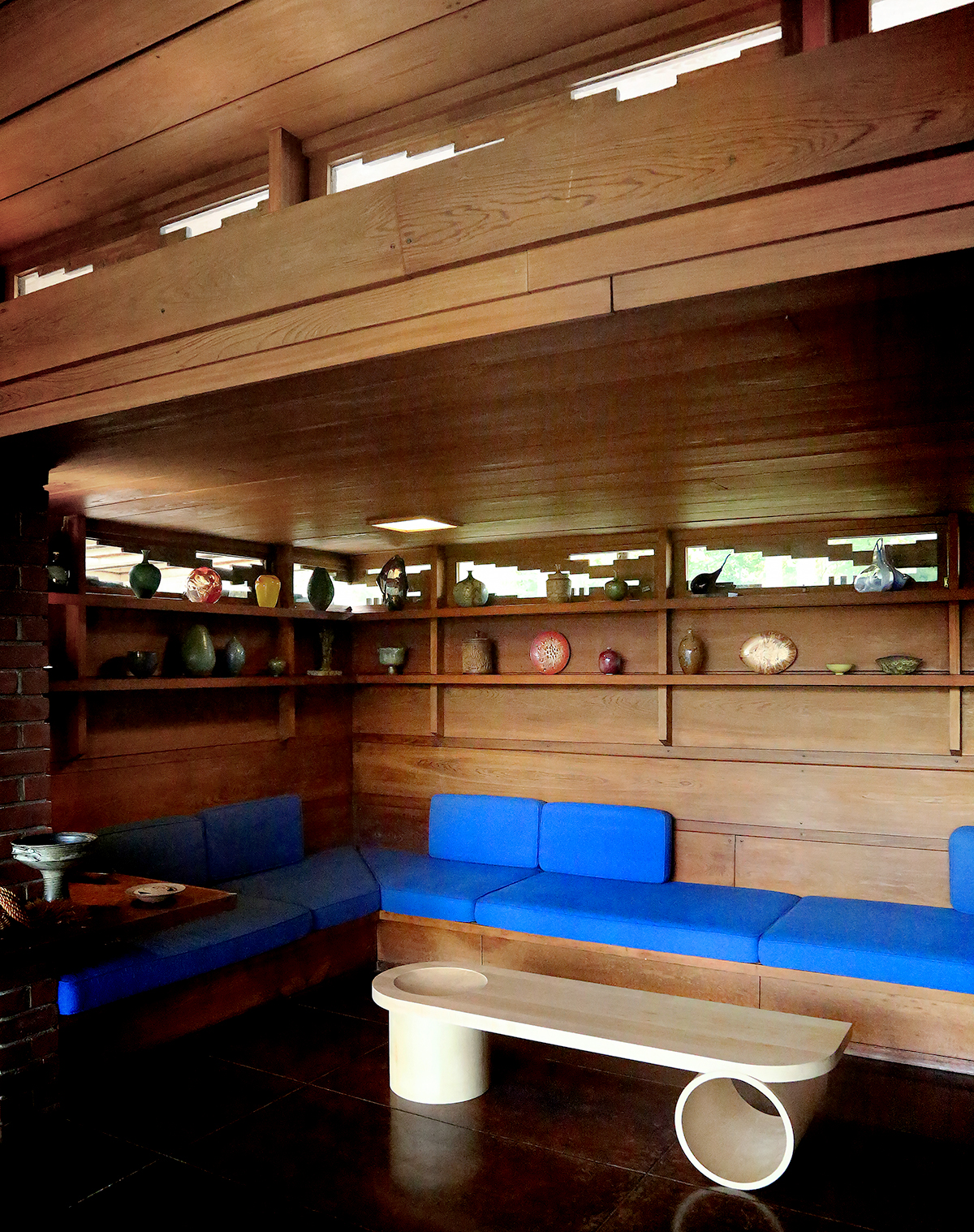 This cute asymmetrical table is the newest project by Detroit based designer Nina Cho. With its dips and hollow tubes, the table plays with Cho's signature concept of negative space; it looks particularly nice as photographed in the Frank Lloyd Wright–designed Smith House in Bloomfield Hills, Michigan, which is operated by the Cranbrook Center for Collections and Research.